Revealed: the secret history of the origins of JAV, Part Two
Published : September 25th, 2020
Written by Baskerville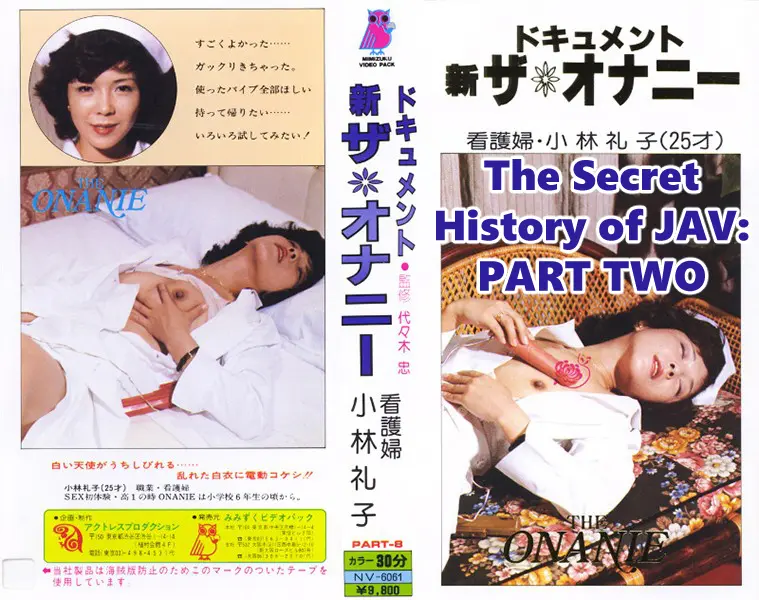 The evolution of camera techniques
All porn producers began shooting their porn on video once it became possible.
For example, the subsidiary company (video manufacturing sales division) called Nikkatsu Video Films, belonging to the Nikkatsu Corporation - Japan's oldest major movie studio - has been selling the "Raw Footage Series" since July 1981. In September of the same year, the movie "Daydream" starring Kyoko Aizome was released, making the "real thing" (JP: honban) style of production more commonly known. The "real thing" refers to the act of actual penetration, which may seem completely normal in JAV now but was actually considered quite extreme at the time.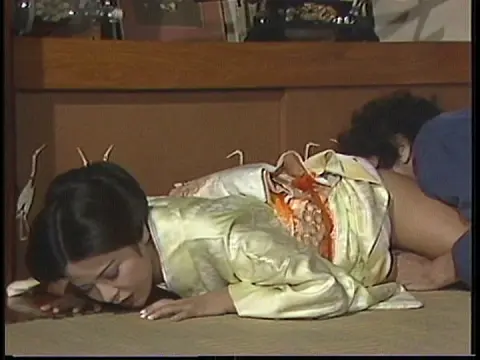 (From "Kyoko Aizome In Raw Fuck Filming Throbbing Lust")
In November, Kyoko Aizome was the main star in yet another movie, "Kyoko Aizome In Raw Fuck Filming Throbbing Lust," which was a massive hit with over 20,000 copies sold. Furthermore, the director of that movie Tadashi Yoyogi received positive acclaim for his work and went on to direct the "Masturbation Documentary" series the following year. However, it seems that this series was not actually Yoyogi's original idea.
In 1981, before the "Masturbation Documentary" series was created, Cosmos Plan (now known as Media Station, founded by the adult magazine company named Humming) had achieved high sales with works such as "Amateur Raw Footage," Sex Date Experiment" (a first-person POV), "S&M Experience: The Case of Junko Hayami" (filmed completely in documentary style), "My After School" (nude images) and "Michiko Shyness Notes" (with a "masturbation interview" theme). There's no doubt that these videos influenced future trends in JAV.
As evidence that the JAV world clearly changed following the appearance of Cosmos Plan, documentaries introducing beautiful female university or high school students ended up dominating over half of the market. Among Cosmos Plan's works, "Michiko Shyness Notes," with its "masturbation interview" theme, had a particular influence on Yoyogi's "Masturbation Documentary" series, which went on to achieve record sales.
A clear difference between Western porn and Japanese adult videos was that the content of a JAV didn't necessarily attach too much importance to a man penetrating a woman. The influence of censorship from self-regulatory bodies like the Nihon Ethics of Video Association was one reason for this, but it also meant that JAV took on its own distinctive filming techniques. In other words, secondary elements such as imagination, documentary style, interview style, masturbation, S&M, and cosplay embellished JAV works from start to finish and lent to JAV's uniqueness. You could say that emphasizing these secondary elements is a typical convention of JAV now, with Cosmos Plan pioneering these conventions and unique expressions of porn.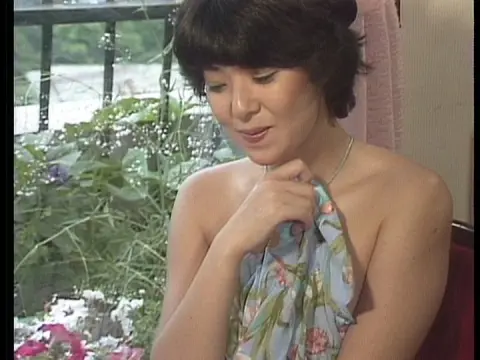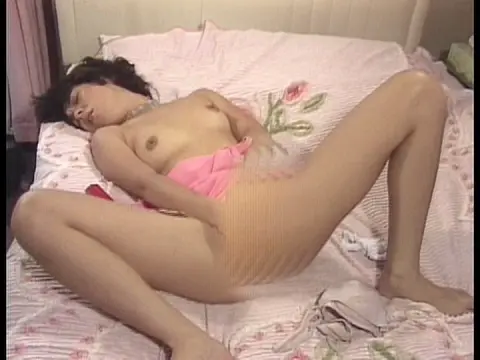 (From "The Masturbation Documentary Part 2 An AV Actress Yukari Taguchi")
Another important thing to note is that three of Cosmos Plan's popular works mentioned above - "S&M Experience: The Case of Junko Hayami," "Sex Date Experiment," and "Michiko Shyness Notes" - were directed by the same person: Hideki Kojitani. He was one of the directors who supported Cosmos Plan in its early days. Kojitani was a central figure in the dawning of a new era for JAV, and according to one theory, he was also the one who coined the term "adult video" in Japan.
In 1984, Kojitani also directed the huge hit, "Please Make Me an Actress, I'll Do Anything! 19 Year Old Yukari Takeshita," which was conclusive evidence of the "JAV boom." He also directed "Amateur High School Girl Series No.2: Michiko Shyness Notes" in 1982, which had a big influence on dictating future JAV trends and is said to be the work that perfected the JAV documentary style.
To summarize the content of "Michiko Shyness Notes," it documents Michiko Miura, who is scouted to be a JAV actress and is persuaded to undress over the course of the video. In the opening scene, Kojitani films the persuasion of Michiko with a fixed camera, but in the middle stage of the movie she gets up from her seat and leaves, while Kojitani pursues her with his camera in hand. In the final act, Michiko - who is curious despite her refusals - is eventually persuaded and guided to masturbate for the camera.
The switch from a fixed perspective to a moving perspective, from objective to subjective, the feeling of realism from the movements of the camera, and the detailed capturing of Michiko's transformation could only be accomplished thanks to the video camera. It's only 30 minutes long, but it's a documentary-style JAV exceedingly rich with detail.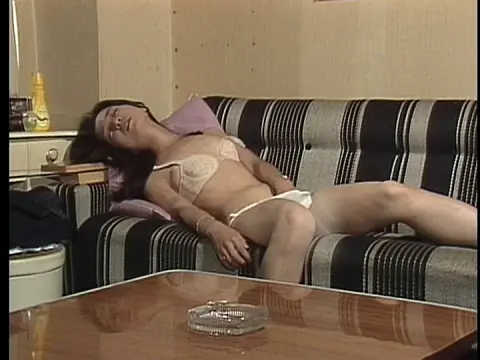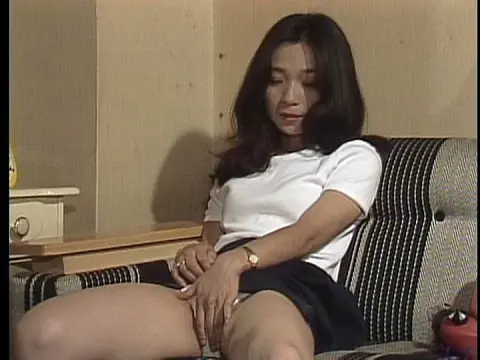 (From "Documentary: The Masturbation, Part 4. College Girl. Kayoko Nakata")
How the "Masturbation Documentary" series became legendary
Of course, the video camera played a huge part in the creation of this kind of JAV. A movie like "Michiko Shyness Notes," where the director can film while traveling around, would have been absolutely impossible otherwise. With video cameras, works could be made while switching from a fixed perspective to a portable perspective while still maintaining a steady picture, and features such as zooming were also added.
In the days of 1982, JAVs were shot on equipment developed to be compatible with ENG. The documentary style dominated the JAV market at the time, and the reason for that was the ENG systems that were used in TV news broadcasting. The special characteristics of ENG equipment had a strong influence on the creation and course of direction of JAV.
Looking at it from another perspective, if producers were to shoot JAV with an ENG system, they would have to make it a documentary-style video if they wanted to aim for realism. Porn branched off into two directions: video pursued realism, while film pursued fantasy.
However, while "Michiko Shyness Notes" can be described as a hit, it was not a hit to the degree that the "Masturbation Documentary" series was. The "Masturbation Documentary" series could be called legendary, to the extent that most men from older generations could probably recognize the title. It was so legendary, in fact, that the series was reproduced and sold as a DVD box set in 2004.
The "Masturbation Documentary" series had a simple concept: the director would interview the actress in front of a camera, cleverly guiding her and capturing her shy and seductive expressions on tape, before she eventually performs a masturbation scene. Nowadays this is not a rare concept for a JAV whatsoever, and modern viewers may feel a little unsatisfied by it, but this JAV is special as it was unscripted, showing the actresses' unplanned, natural facial expressions and physical reactions.
Of course, a pixelated mosaic was applied to censor the footage. Compared to the kinds of pixelation and blurring commonly used these days, the pixelation in this series covered a very wide area of the actress's body, but this gives it a kind of eroticism that was the height of excitement and arousal at the time of its publication.
However, it goes without saying that when the series was re-released on DVD in 2004, modern viewers who were used to watching modern JAVs were unsatisfied with the overly simple structure of the videos and the reserved reactions of the featured actresses.
On the other hand, the content of "Michiko Shyness Notes" is still considered exciting and provocative even by today's standards. The composition of the footage, the reactions of the actress, and the camerawork are all excellent, and if it were filmed again with today's video quality and a modern actress, it would surely be a very arousing piece of work.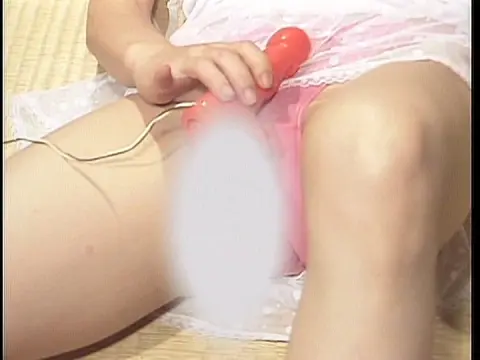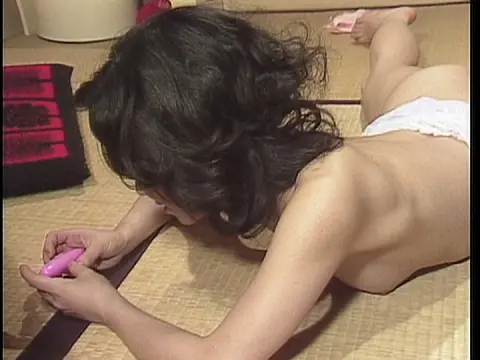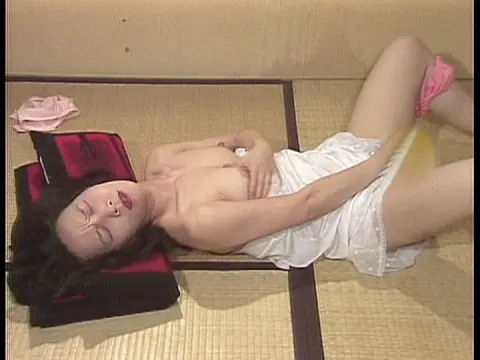 (From "Documentary: The Masturbation Part 1 A Housewife Kyoko Saito (25 Years Old)")
Nonetheless, in terms of sales at the time of release, "Michiko Shyness Notes" was less popular than the "Masturbation Documentary" series, with the first part of the series called "A Housewife Kyoko Saito" selling 80,000 copies. In comparison, other series at the time sold about 30,000-50,000 copies.
They were both sold in 1982, so how did such a vast difference in popularity occur?
The reason was the time period. At the time, less than 20% of households owned video cassette recorders, and there weren't any video rental stores. In other words, if people wanted to buy a video then they had to go and buy one from video stores, which still weren't very common.
In the beginning, the "Masturbation Documentary" series was not released on video but was screened at public theaters under the name "THE ONANIE," drawing from the Japanese word for masturbation, borrowed from the German. It meant that in order to be appreciated on a theater screen, "Masturbation Documentary" sought depth and a still, stable picture, rather than realism and dynamic shots. While shaky shots that move around a lot provide realism and dynamism and might not bother a viewer when watching on a smaller screen, it probably wouldn't be pleasant for viewers if shown in a theater. "THE ONANIE" was a huge hit at the theater, while "Michiko Shyness Notes" didn't reach that status due to the lack of popularity of video in households of the time. That's why the "Masturbation Documentary" series has been passed down as a monumental success in the history of JAV.
Check out ZENRA's showing of a newer remake of the "Masturbation Documentary" series, "Runa Akasaka - Indebted Japanese Wife JAV Debut."
Translated from the original article HERE
History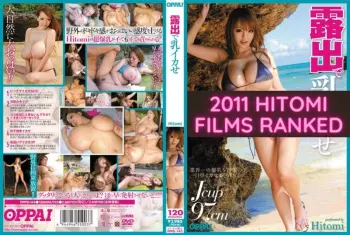 By 2011 Hitomi had several years in the business and really came into her own. But how well do these films fare? Are there more duds than studs? Let's find out!
History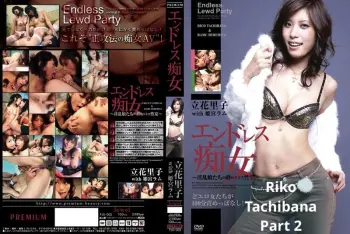 RamenBoss's Tribute to Riko Tachibana Part 2 a part 2 of .the legendary JAV actress long legs with nice tits
History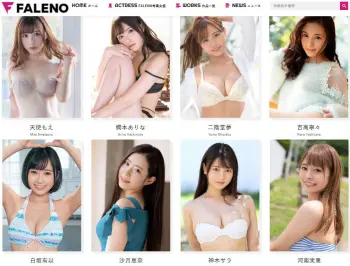 JAV History: Faleno Part 2. Faleno is much more than an upstart challenging the top studio, it is not even "just" a plot to disrupt DMM's dominance, it's in fact a total media war between streaming and traditional formats.