Glossary of JAV Terms, Words, Phrases, and Slang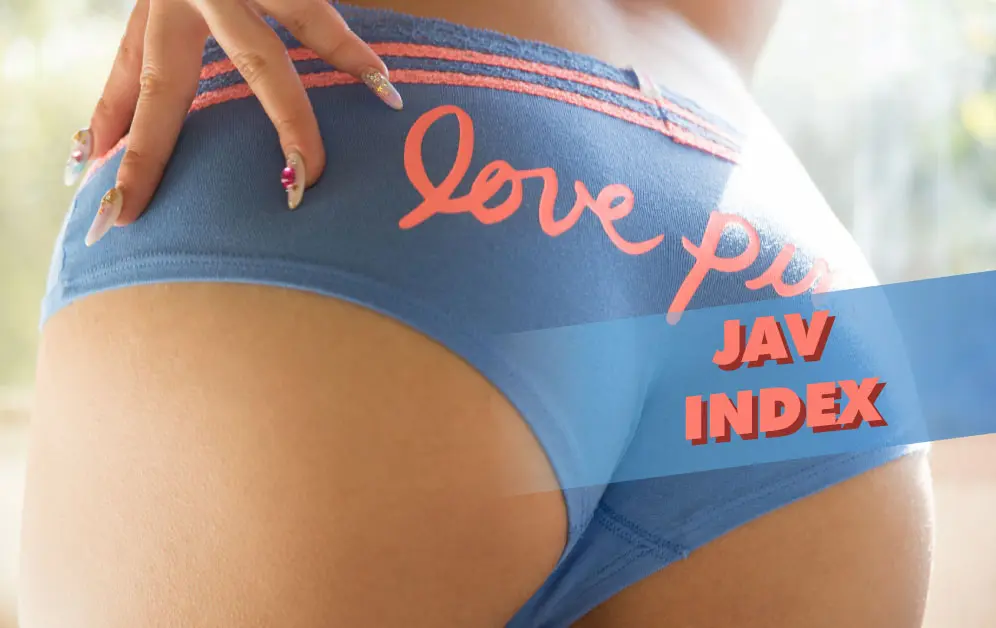 We've put together a glossary of words, phrases, slang, and terms commonly used in and around Japanese porn. If you've ever wondered "what does that mean?" when watching JAV or reading about it then you have come to the right place. From industry terms, to types of genres, to common words during sex. Read on below to learn just enough to master any quiz on...Japanese porn.
The List is split up into General Terms, People & Sex, Settings & Genres, Sex Acts, and Common Words & Phrases.
General Terms
Basic words used in JAV as well as industry terms and the larger porn culture.
JAV - Stands for Japanese Adult Video. The main topic of our blog and the common phrase to use when talking about porn from Japan. Also commonly shortened to AV for adult video. Can be pronounced as one word "J - ave" or with each word " J A V ".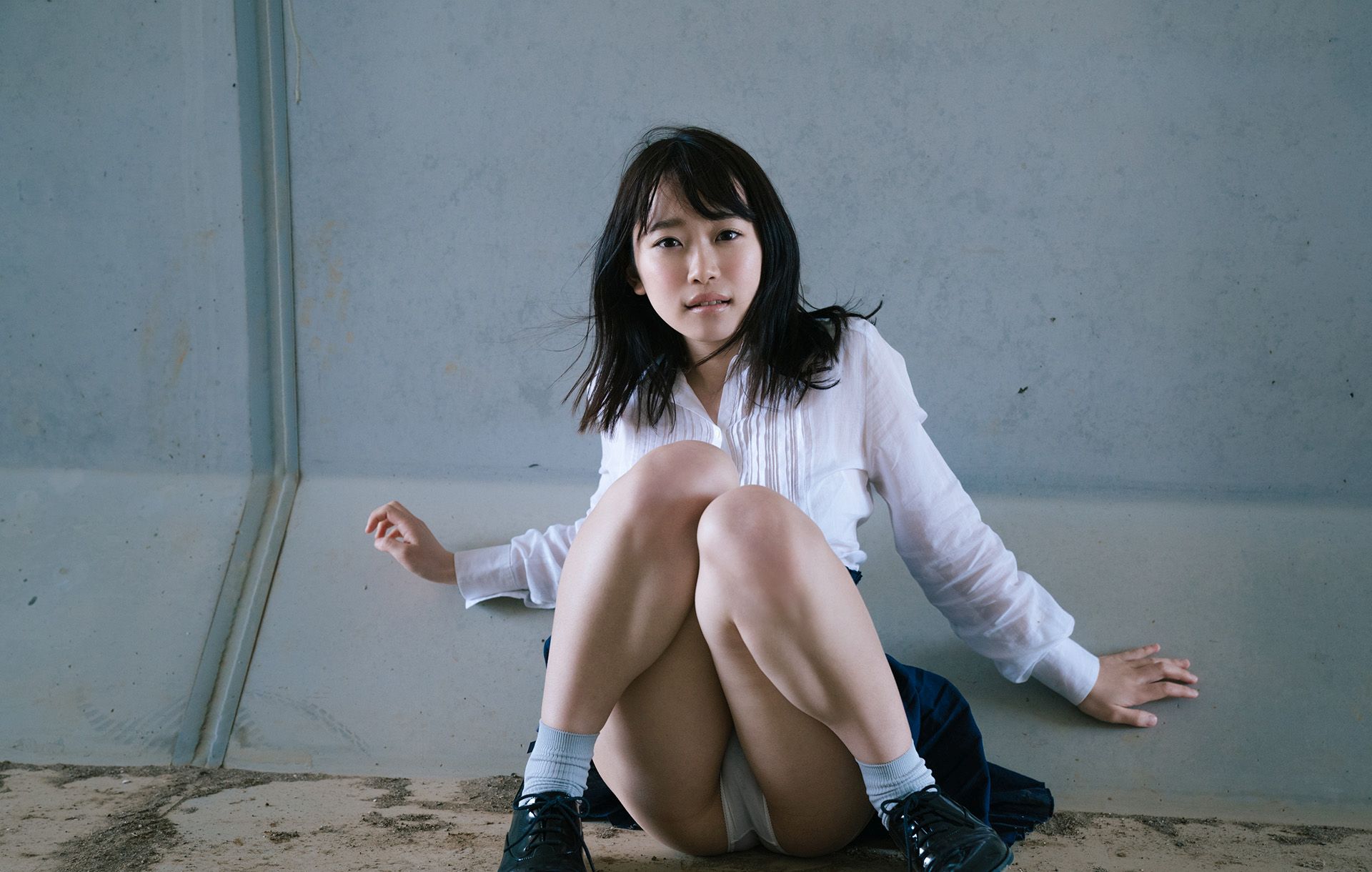 (Yura Kano)
Idols - Alternate name used for adult video actresses, Adult video Idols. Meant to mimic pop star idols and entertainers like gravure idols, net idols, idol voice actors, virtual idols, etc. Becoming less commonly used in today's AV world. Similar to how adult performers in the west are likened to the film industry with the terms like porn stars (movie stars) and starlets. AV Idols, adult actresses, or adult performers take your pick on how you want to describe them.
DVD Code - Most studios use an organized code system. For example studio Idea Pocket will use codes like IPX or IPZ followed by a digit like IPX-456. This makes it easy to find certain videos on sites like R18. If it starts with 3 or 4 letters and ends like 3 digits with a hyphen in between, then good chance it's a DVD code for a JAV title. Other studios may use longer and nonstandard DVD code formats but those are more uncommon.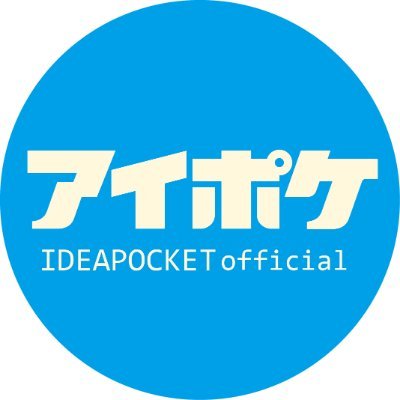 R18.com - The leading platform for legal JAV worldwide. The best way to buy digital JAV if you are a foreigner or English speaker (aside from ZENRA of course). They do use their own DRM protection and media player. So be aware of that when making a decision to buy from them. Works underneath the umbrella of DMM/Fanza.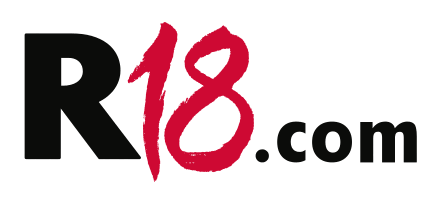 DMM / Fanza - The Japanese side of R18. A massive multi media player in the Japanese market that also sells other things aside from porn.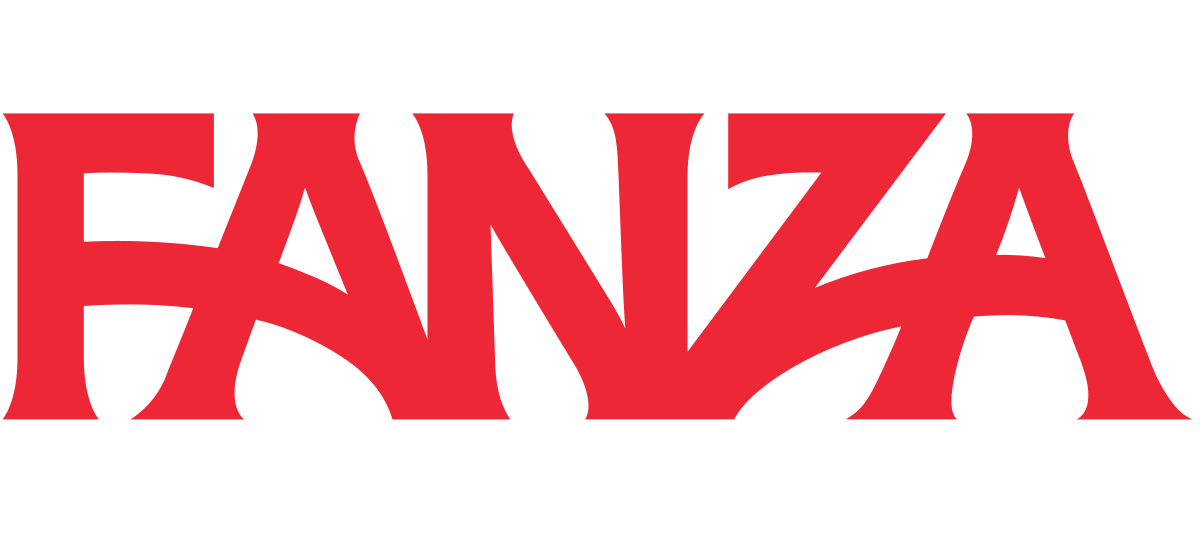 Hentai へんたい - Anime and manga pornography. Can also be used to call someone a pervert / creep depending on the context.

(La Blue Girl)
Ecchi
エッチ
-

Dirty or lewd. Also used to describe a sub genre of manga and anime.
Doujin / Doujinshi 同人誌 - Fan made manga, often adult in nature.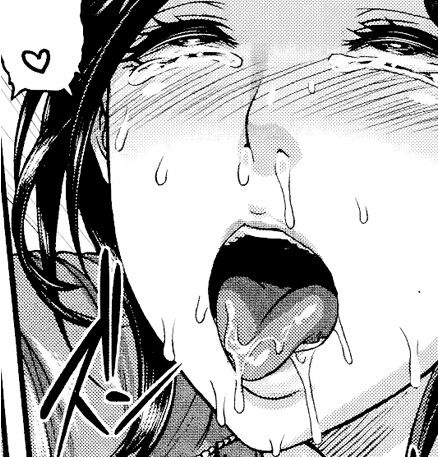 Studios - Major producers and makers of porn in Japan. Major Studios include: Idea Pocket, Faleno, Attackers, Soft on Demand (SOD), Oppai, Moodyz, Fitch, Rocket, Premium, S1, MADONNA, WANZ Factory, Natural High, and many more. Studios may specialize in certain demographics or kinks. Oppai caters with big boobs, Madonna with older women, and Natural High does a lot of public sex / exhibitionist stuff.
Exclusive Actress - Actresses that work exclusively for a studio. May work with others if their studio allows it. Minami Aizawa is exclusive with Idea Pocket (as of writing)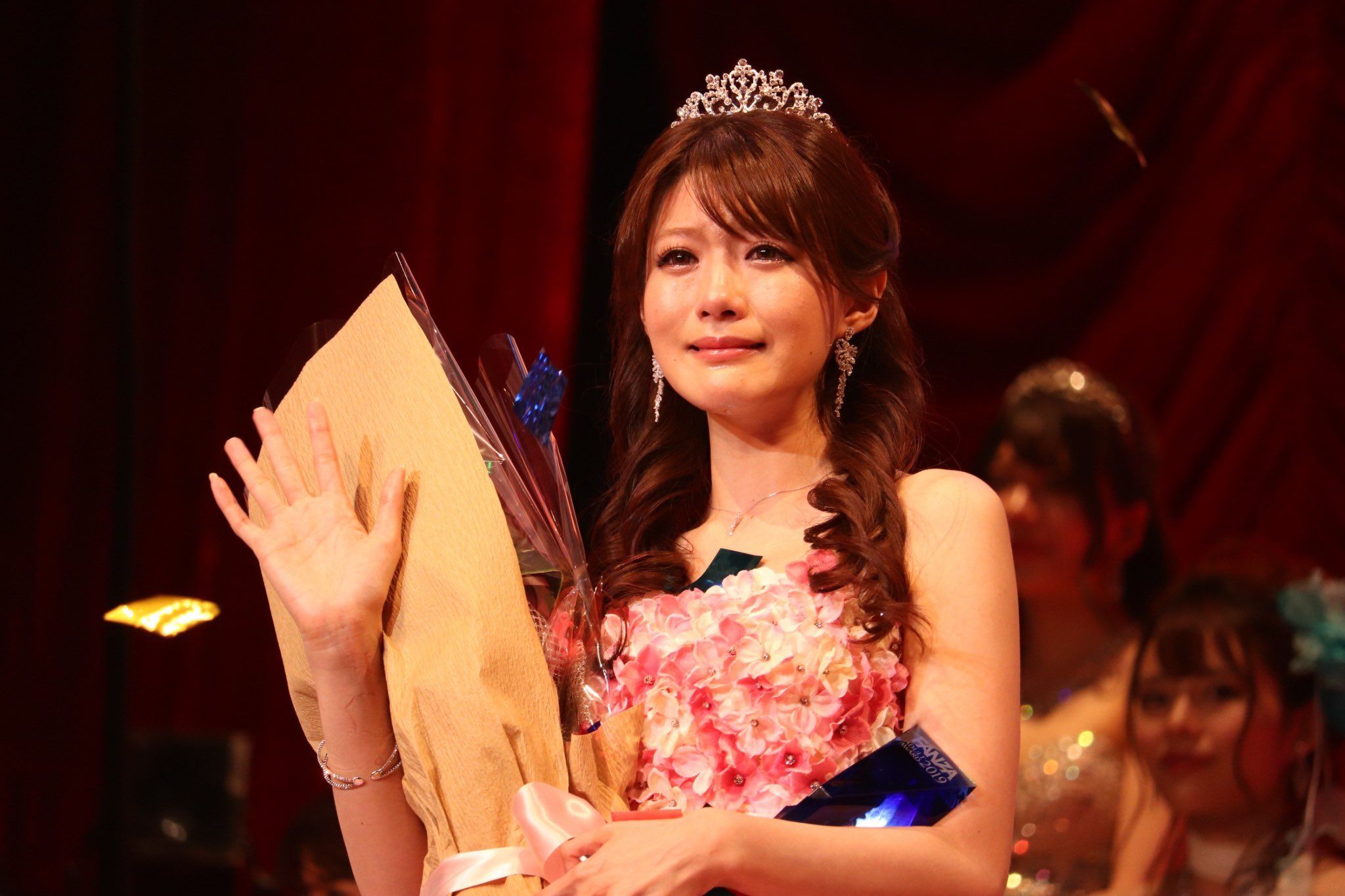 Kikatan キカタン - Non-exclusive, solo actress. A freelancer who works with which ever studio they please. Yui Hatano is a well known Kikatan actress.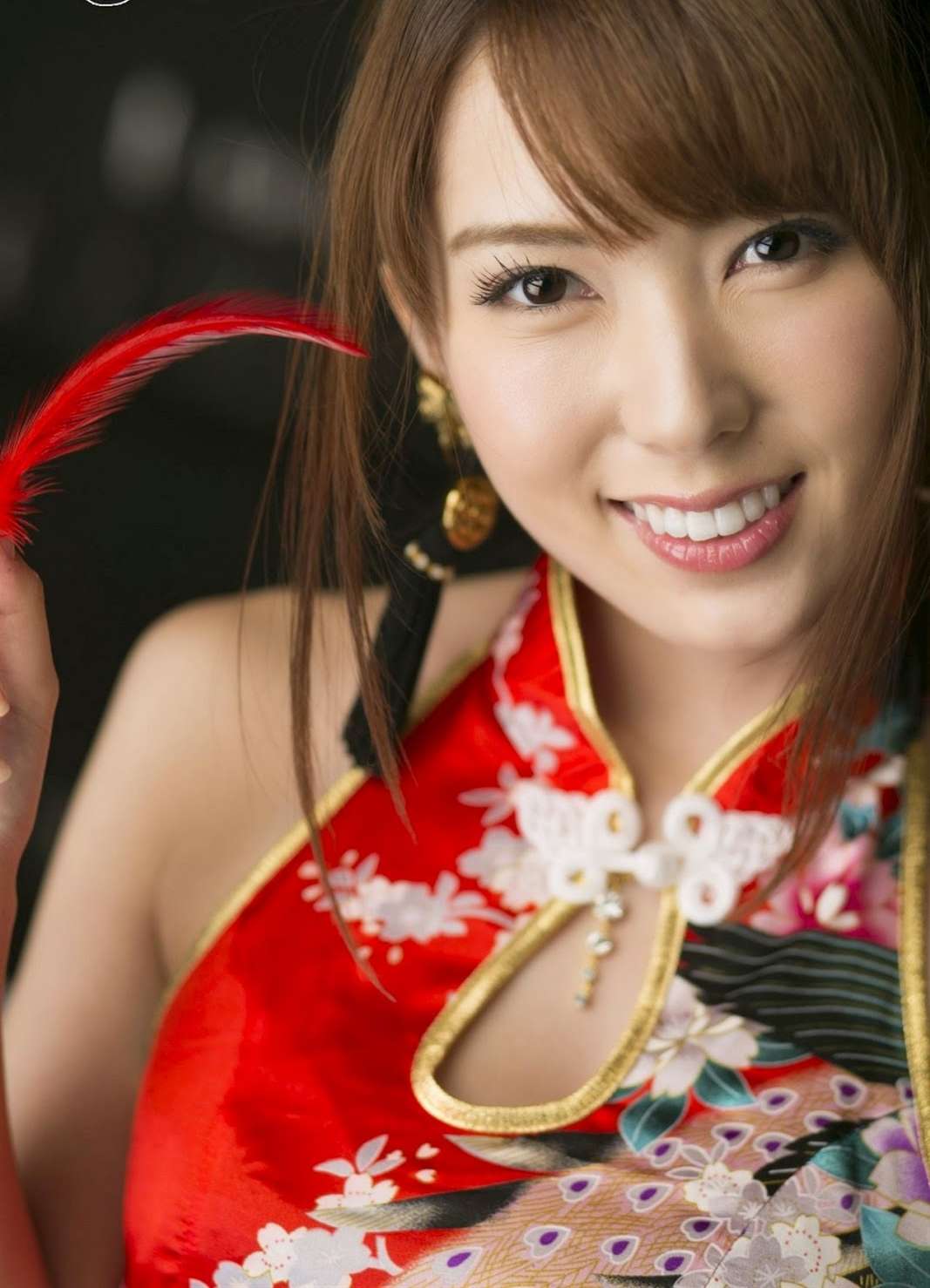 Agency

- Talent agencies that actresses sign with. Fun fact, they control the name that actresses work under. So when you see a name change it can usually mean they have changed agencies. Well known talent agencies include T-Powers, 8 Man Pro, and All Pro
VR - Virtual Reality porn. Require headsets to view in 3D, still censored.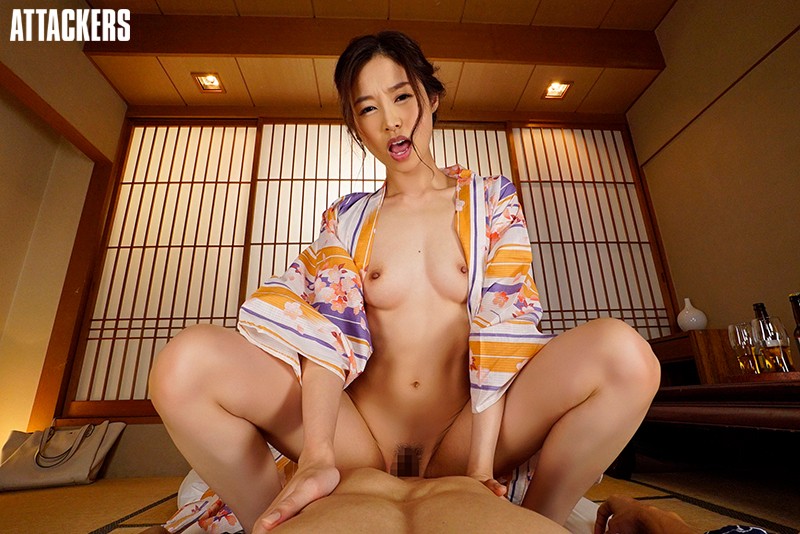 (Iroha Natsume)
Fuuzuko ふうぞく - Slang, refers to the sex trade as a whole like soap lands, brothels, hostess clubs (that offer those services), and love hotels (when used by escorts). Many offer non-penetrative sex only ie hand jobs, blow jobs, or any rub jobs like sumata.
Mosaics - Pixelization or censors of banned images like vaginas, dicks, and open assholes.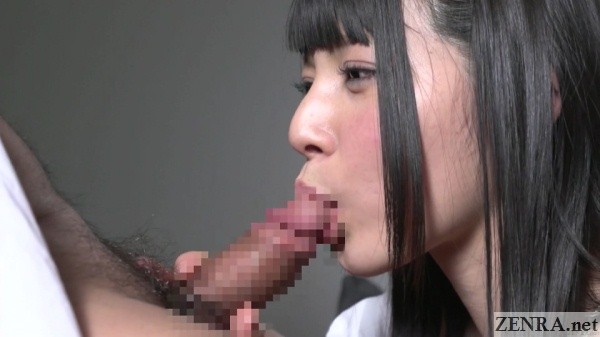 (Ai Uehara)
Uncensored JAV - Uncensored porn is not legally produced in Japan on a mainstream level. All major studios conform with the censorship laws however uncensored JAV does exist. Mainly coming from amateur sites like FC2 or sites like Caribbeancom where they are not technically registered as a Japanese company. Not many mainstream AV actresses do uncensored.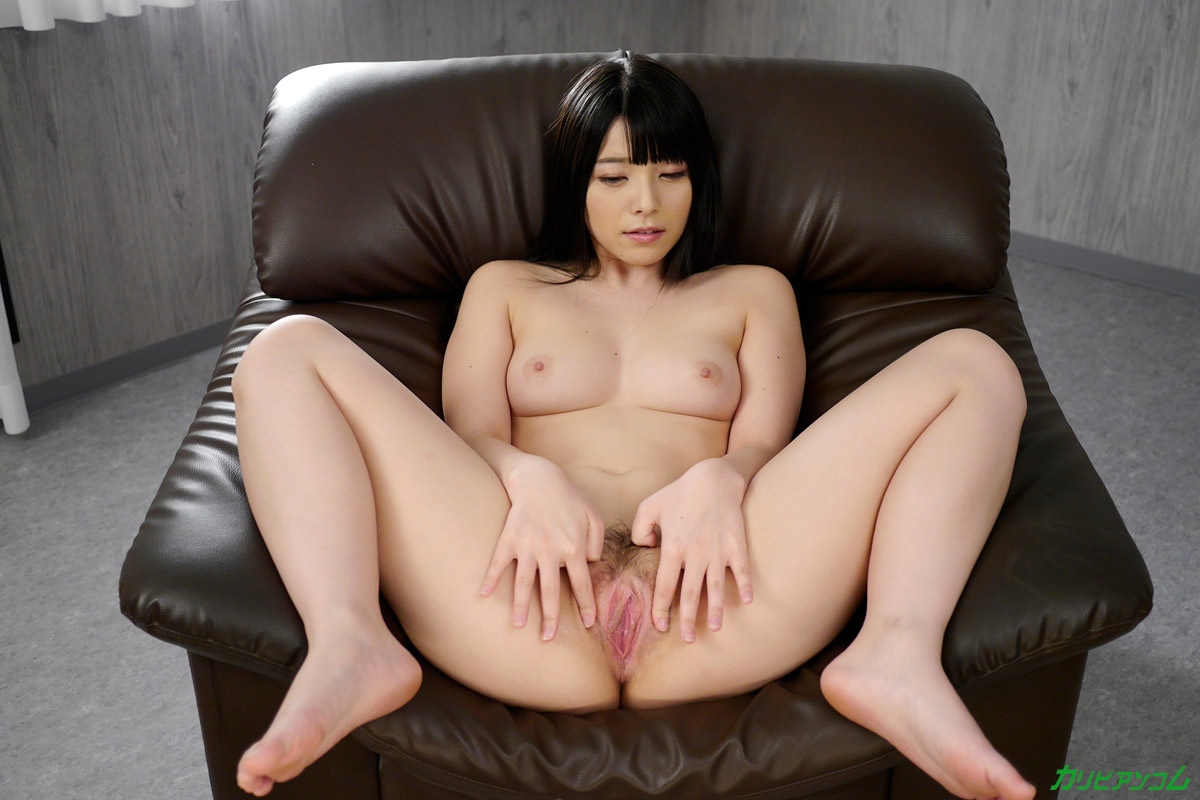 (Ai Uehara)
Gravure - Glamour models that pose for magazines. Some model nude and some don't. Similar to supermodels. Many gravure idols make the jump to JAV.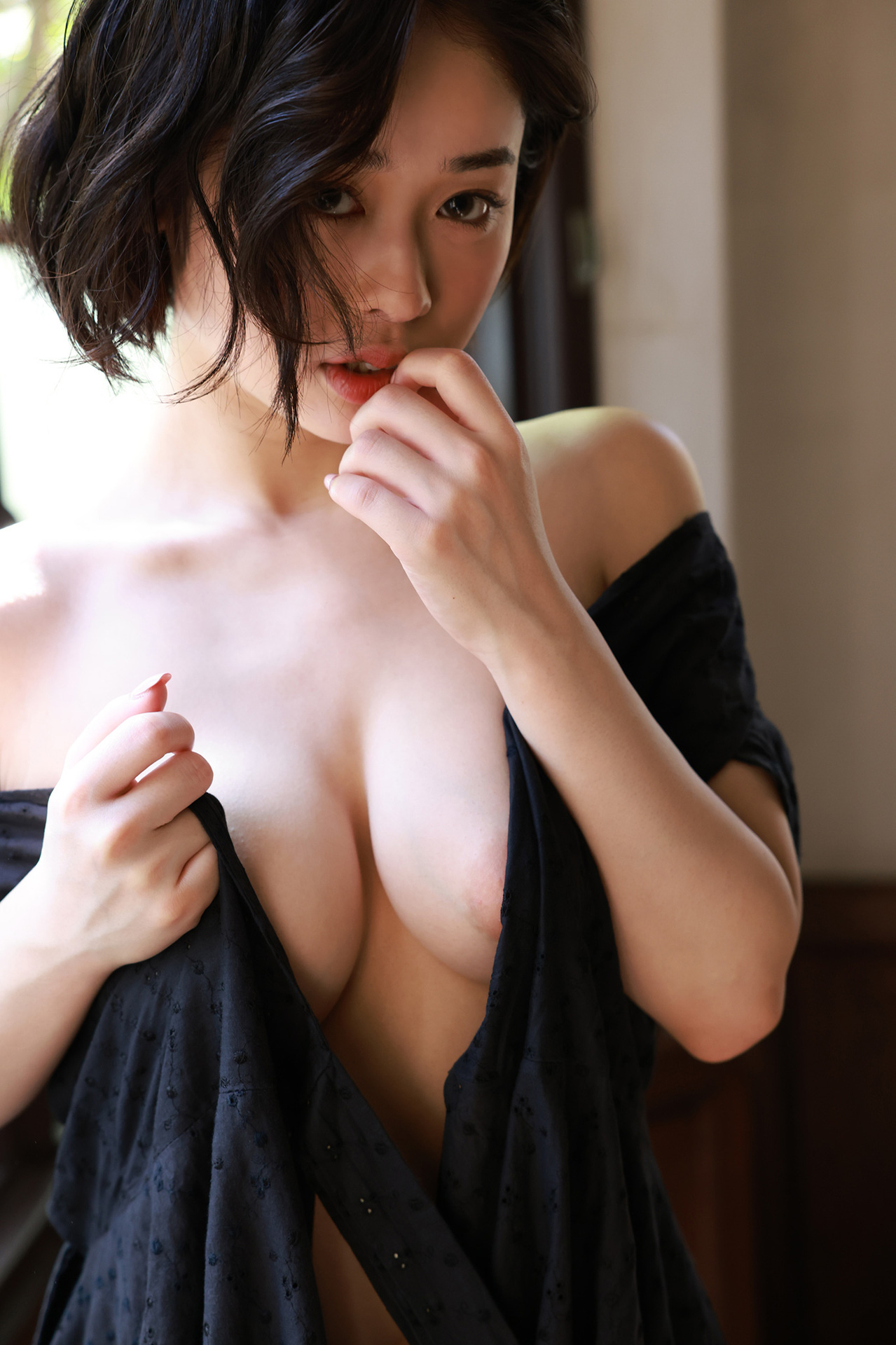 (Minamo)
Hostess and Host - Entertainers and companions at bars or clubs. Drinks with and parties with clients. Are not sex workers by large. Some may have sex with clients under the table for money or not. Do not expect sexual services from them in real life!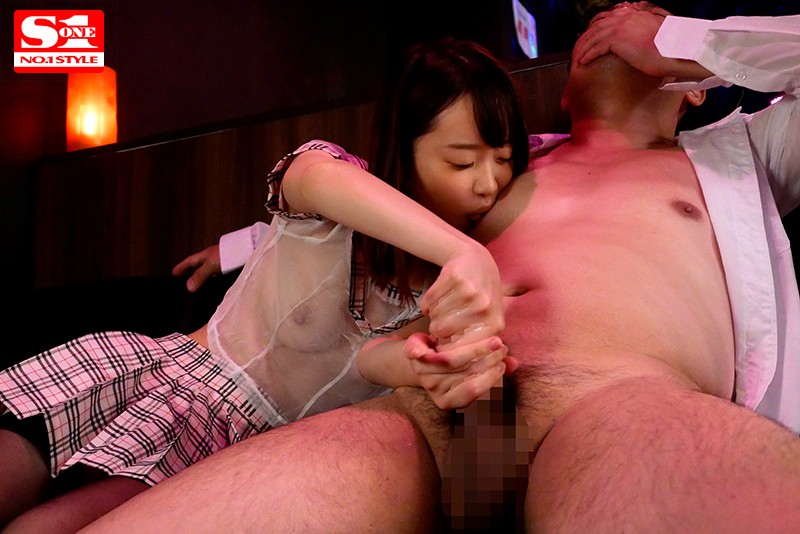 (Yura Kano)
Pink film / Pinku Eiga - Soft core pornographic film, very popular in the past. Skin flicks. AV actresses will appear in them from time to time.
Mizu Shobai みず しょばい / The Water Trade - A euphemism for club workers, hostesses, and snack bar workers.
Gaikokujin 外国人- Term for foreigners, particularly white or western foreigners.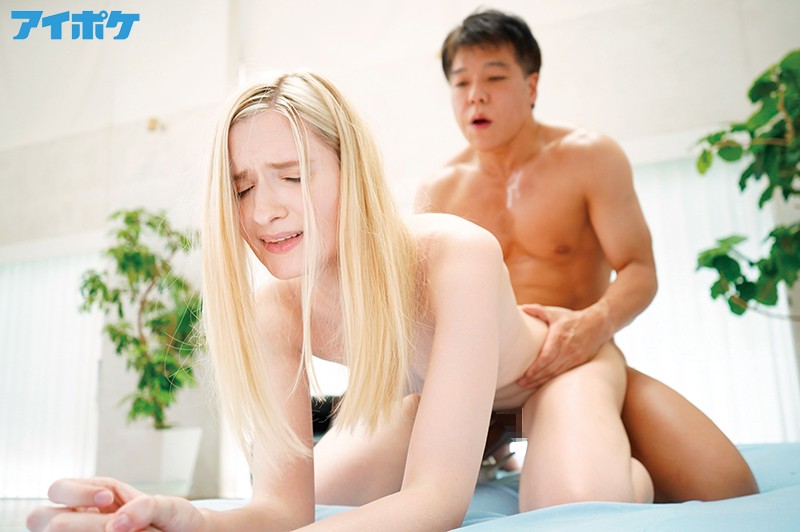 (Lily Hart aka Emma Lawrence)
Soup Men

- Male AV actors who are lower on the totem pole. Are used to provide the "soup" or semen in a video. Many are amateur performers.
Censorship / Obscenity Laws - All pornography and adult material in Japan must be censored. Genitals are censored but breasts are fair game.
Anti Sex Worker Laws - The onl type of sex work illegal is Japan are types that directly and explicltly offer penis-in-vagina sex in exchange for money. This, of course, makes for many legal loop holes such as what is offerred at soaplands, delivery healths, fashion healths, pink salons, etc.
ZENRA.net - Parent site of our blog. A subscription based site serving English subtitled Japanese porn.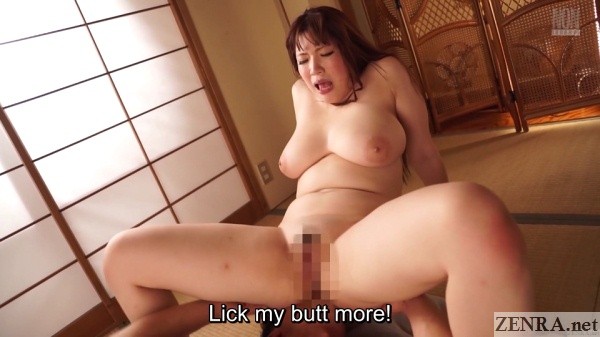 People and Sex
Terms relating with people and sex
Oppai おっぱい / Boin ボイン / Mune むね / Chichi ちち
- Boobs / Breasts / Tits / Knockers / Bosoms / Milk Silos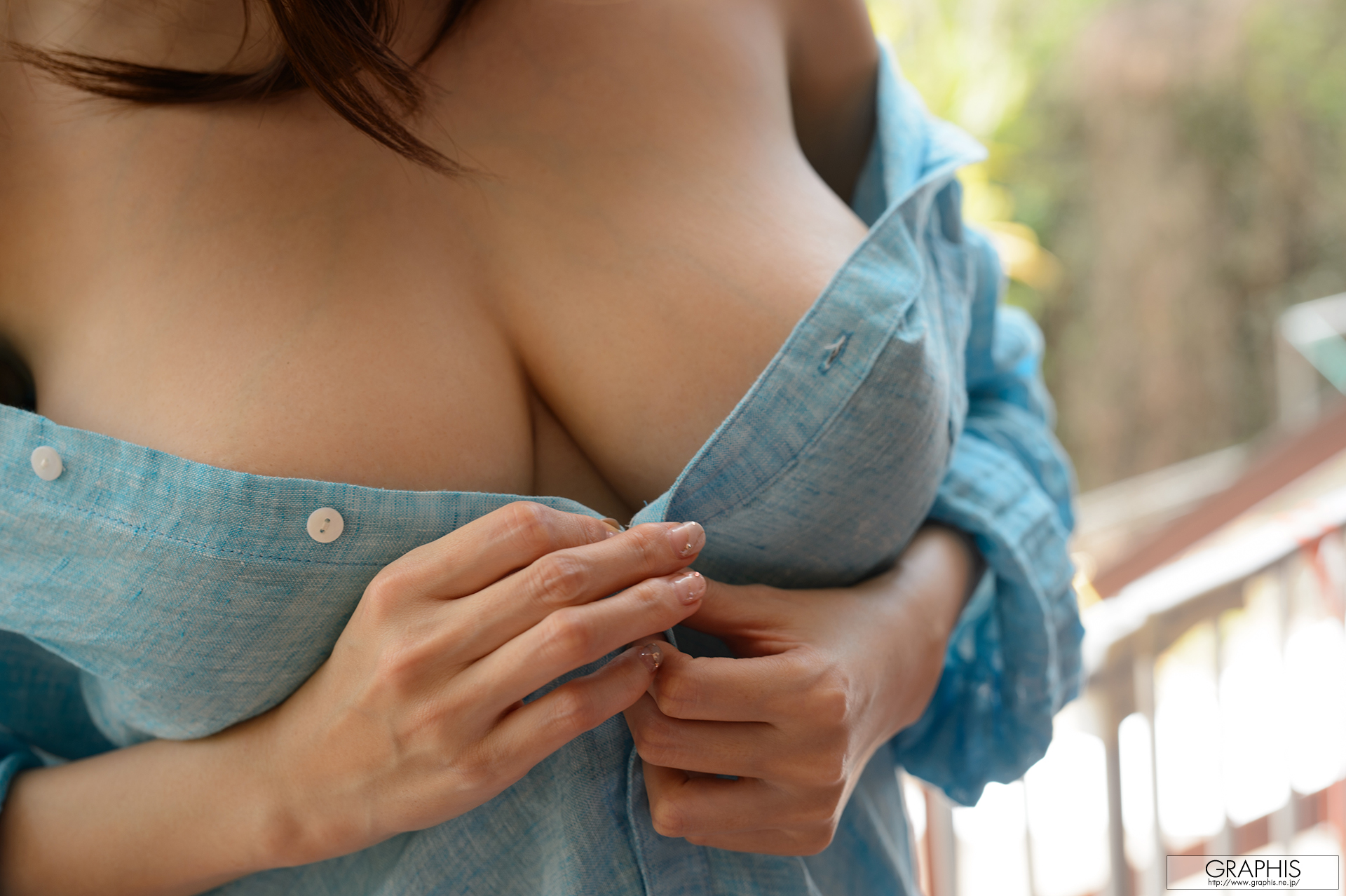 (Julia)
Oshiri おしり / Ketsu けつ
- Butt / Ass / Bum / Rear / Backside / Dem Booty Butt Cheeks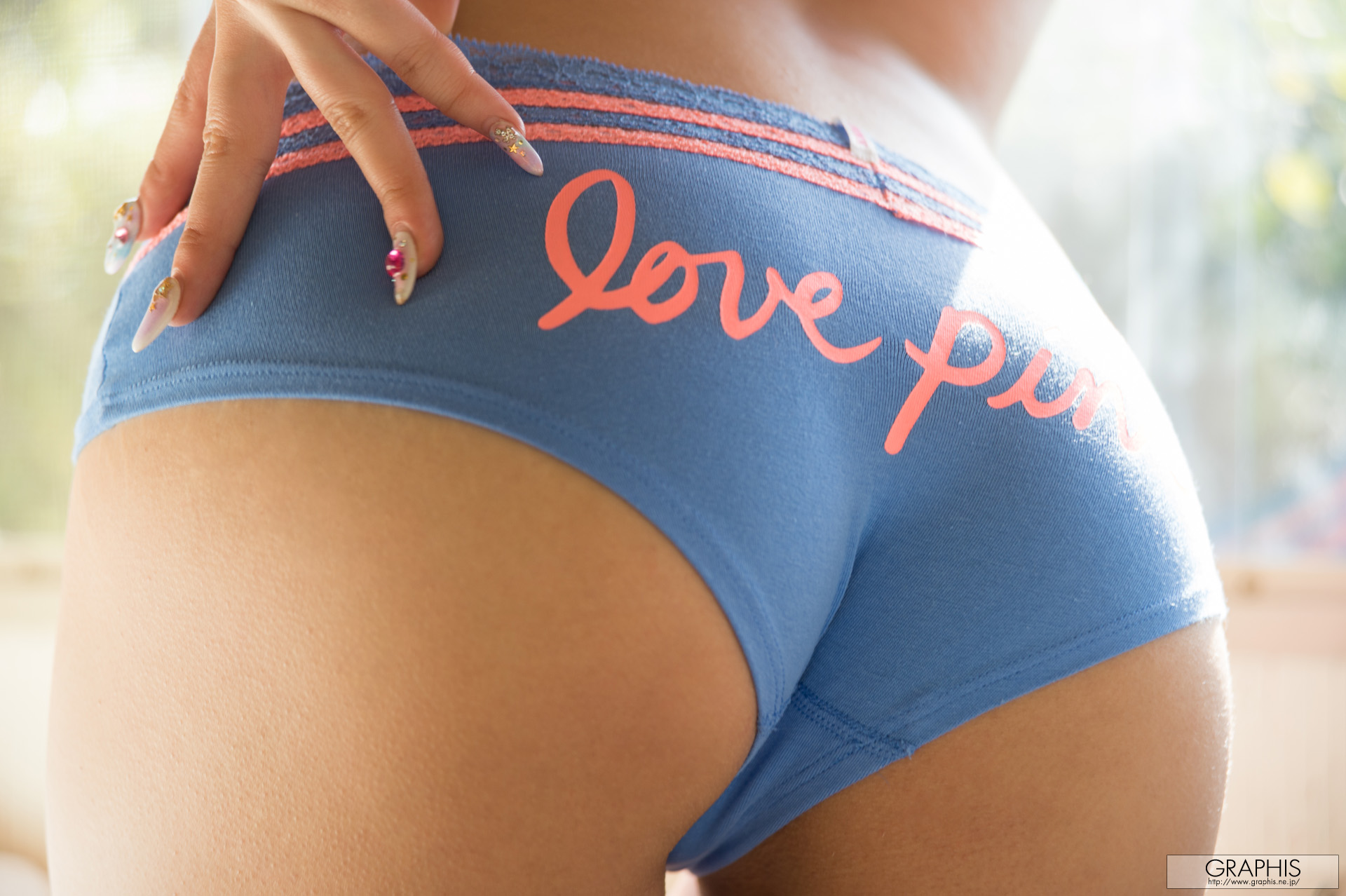 (Mion Sonoda)
Manko マンコ / Omanko* オマンコ / Chitsu ちつ / Asoko (slang) あそこ
- Pussy / Vagina / Clit / Asoko - "down there" / Omanko - "honorable pussy"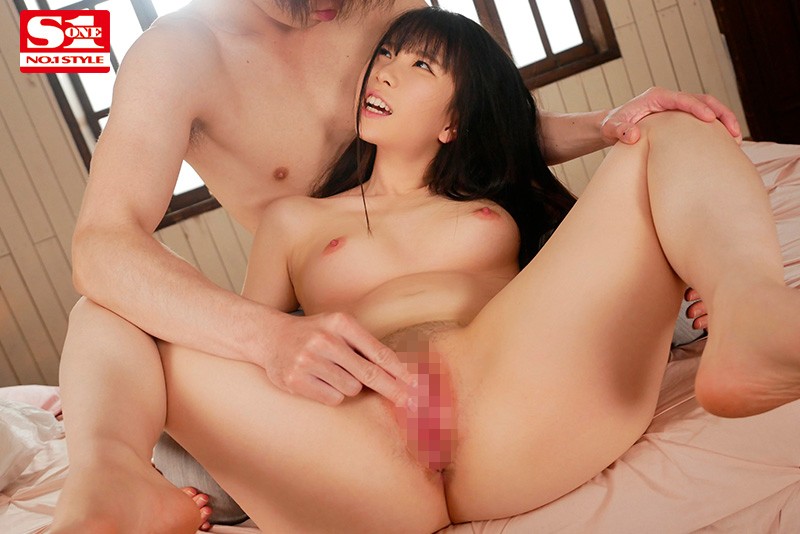 Chinko ちんこ / Chinpo ちんぽ / Chinchin ちんちん / Ochinchin* おちんちん / Penisu ペニス
-Dick / Cock / Penis / Wang / Slop Rocket / Ochinchin- "honorable penis"
Chikubi ちくび - Nipple, breast teat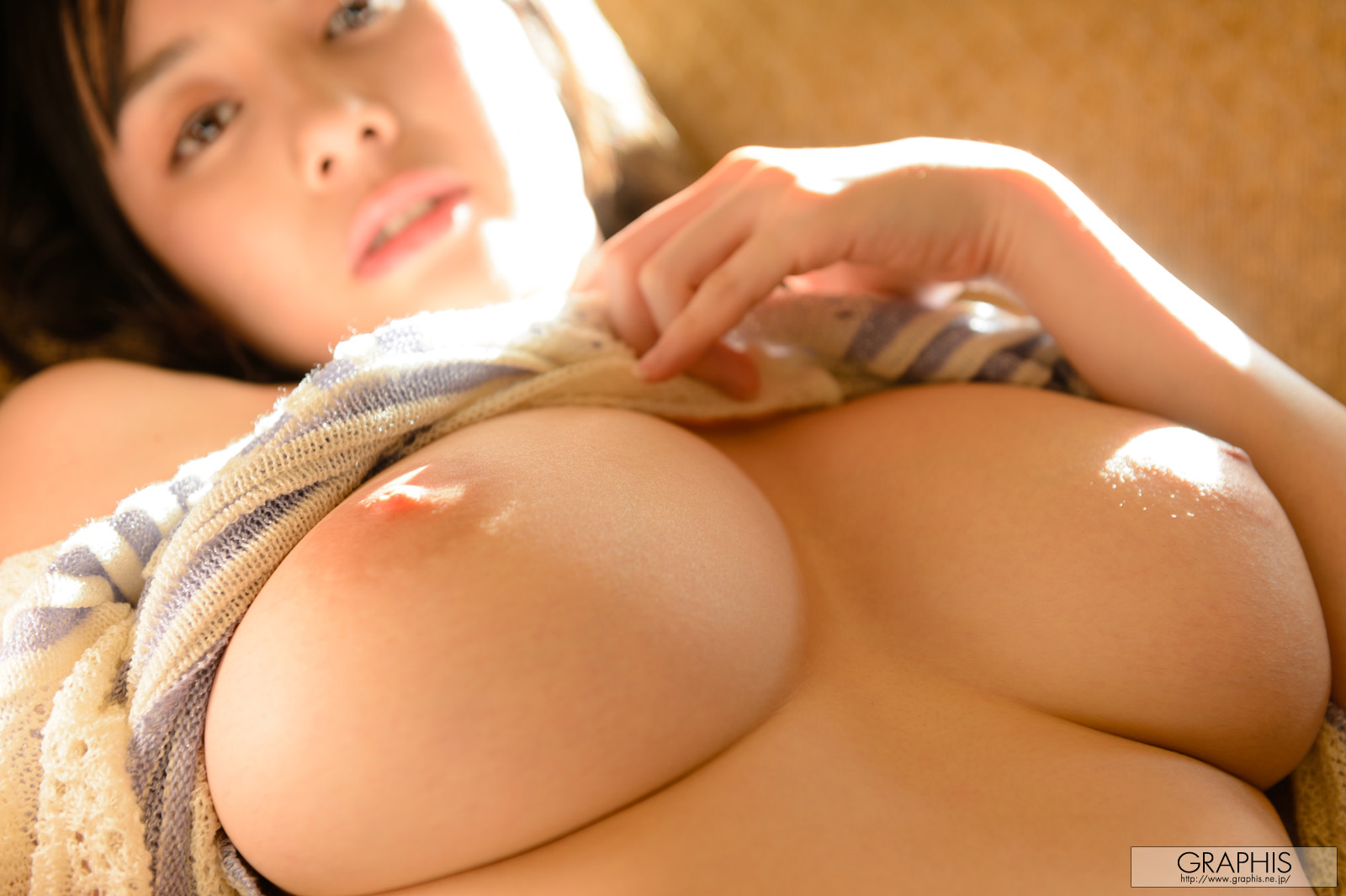 Kintama きんたま / Tama たま - Balls, testicles, jewels, the boys
Kito 木と- Tip of the penis, head of the penis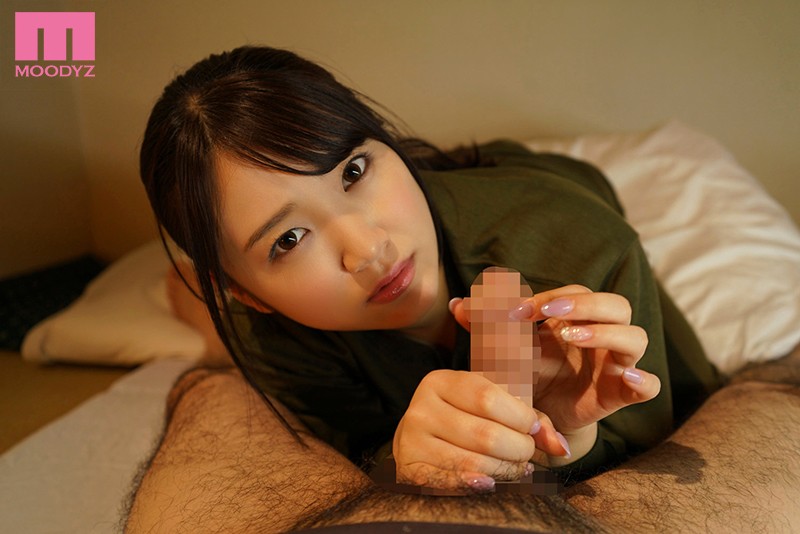 Kupaa くぱぁ- The sound a vagina makes as it opens
Kondomu コンドム / Gomu ゴム - Condom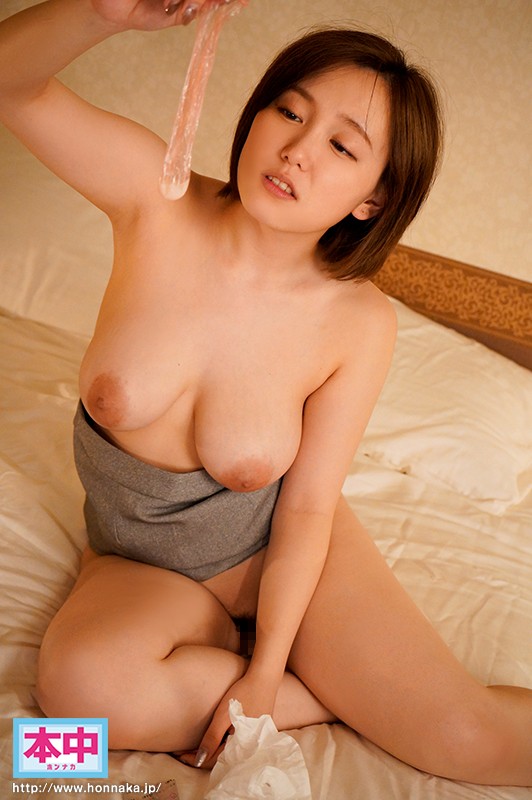 Seieki せいえき- Ejaculate, cum, semen, sperm, jizz


(Karen Kaede)
Kotobazeme ことばぜめ - Slang for dirty talk, usually used towards submissive partners, can be demeaning "You don't want it? But you're so wet"
Bajin (general) 場人 / Shoujo (female) 少女 / Otome (female) 乙女 / Doutei (male) どうてい - Virgin, virginal, a youthful person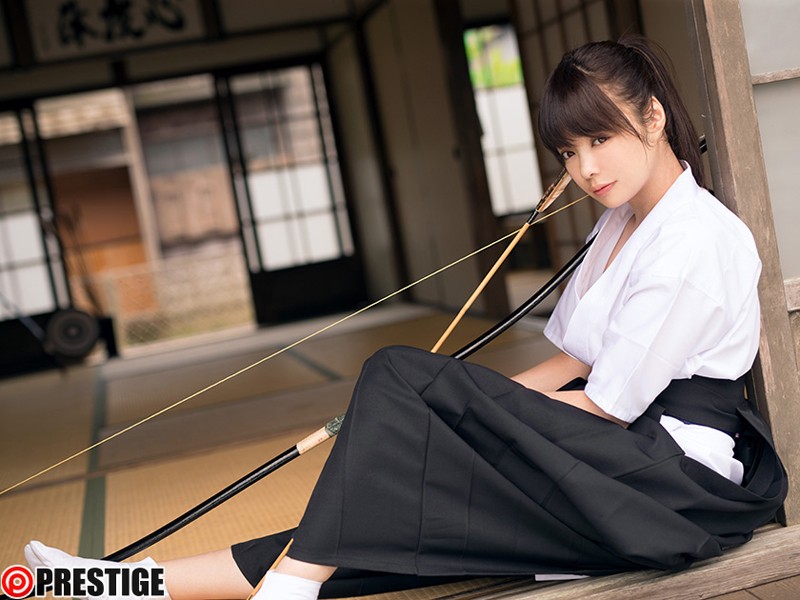 (Kaname Otori)
Bijin 美人 / Bijo 美女 / Bishoujo びしょうじょ - A beautiful person / A beautiful woman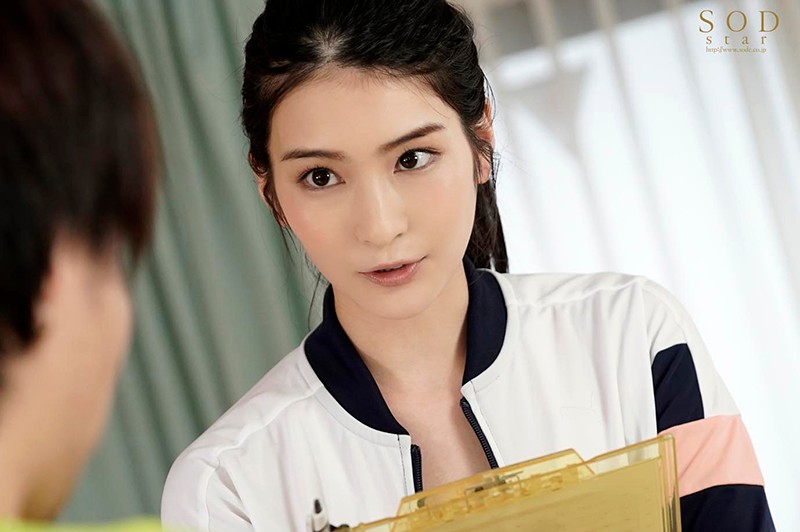 (Suzu Honjo)
Petannko ぺたんこ / Hinnyu ひんにゅう / Manaita (slang) まな板 - A flat chested girl, small boobs. Manita is slang for chopping board. Be careful of use unless prepared for a slap to the face.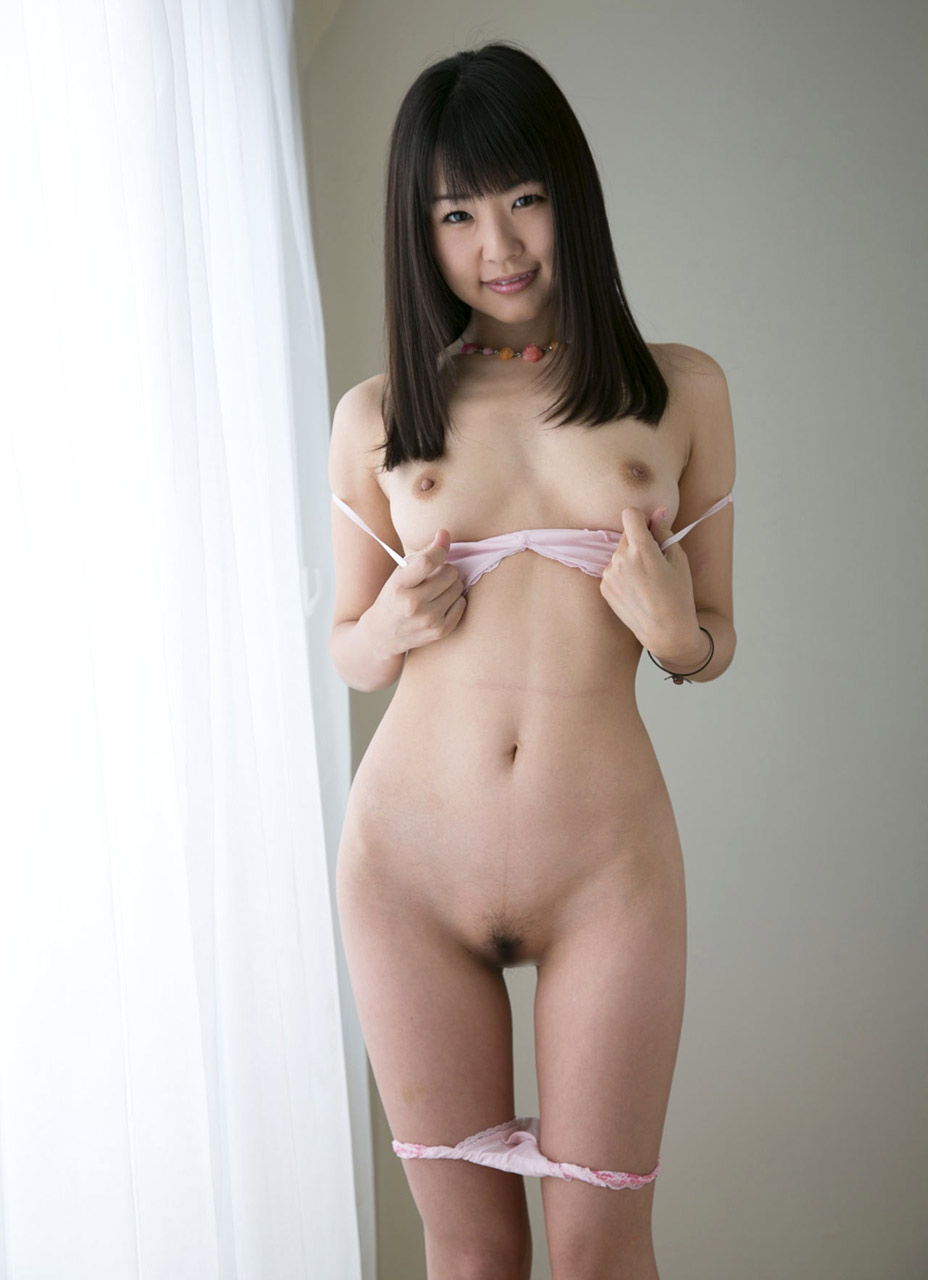 (Tsubomi)
Yaeba 八重歯 - Literally means "double tooth", crooked teeth that give a fang-like appearance. Is supposed to signify one's youthfulness and imperfect beauty, like a beauty mark. As shown below, Mitsuki Nagisa is known for her Yaeba teeth.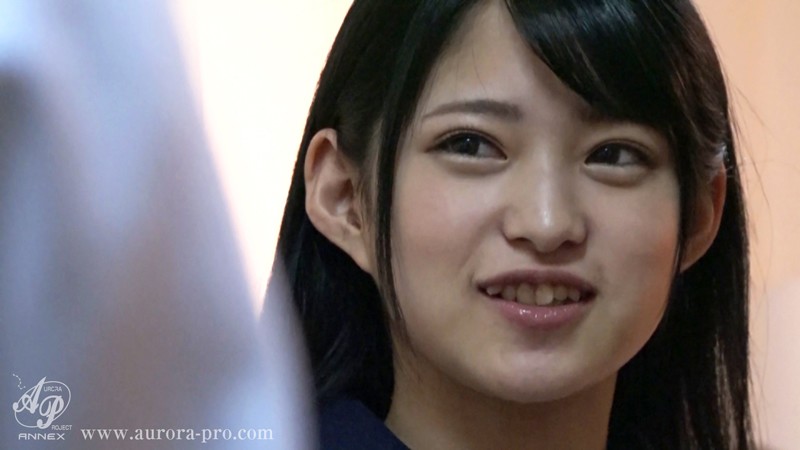 Denma でんマ - Electric massager, a vibrator, brand of well known female sex toys. Hitachi is a famous Denma brand.
Onahole オナホール - Male masturbation sex toy made to look and/or feel like a vagina. Many are made with silicone. Some AV actresses have their own line of sex toys. Similar to flesh lights.

(Aki Sasaki shows proper onahole use)
Maguro マグロ - "Tuna girl" or "fish girl". Someone who just lays there during sex, not doing anything. Like fucking a dead fish. Used for shy or inexperienced girls. A rude term. Examples include Rion, Rara Anzai, or Shion Utsunomiya.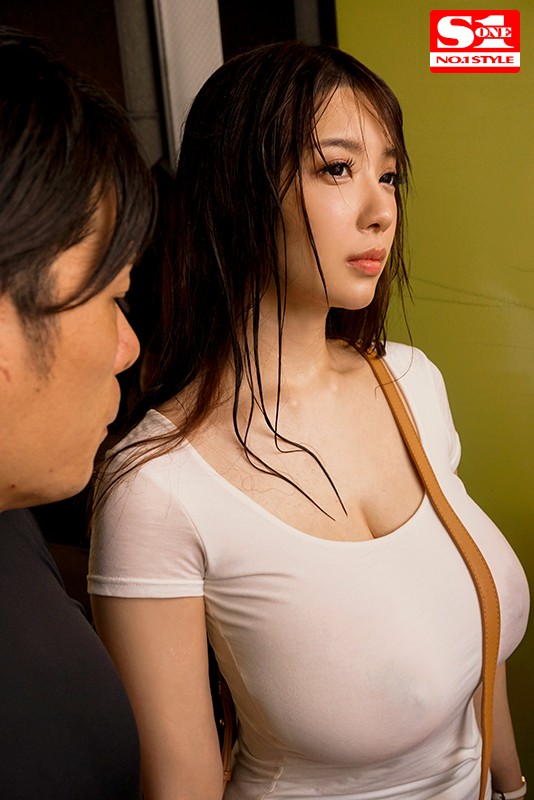 Settings & Genres
Common settings, situations, genres, and fetishes
Soapland - Brothels disguised as baths slash massage services where women would "service" men. Created as a means to get around Japan's anti sex worker laws. A common setting and theme in JAV, many featuring full body rubs with loads of oil.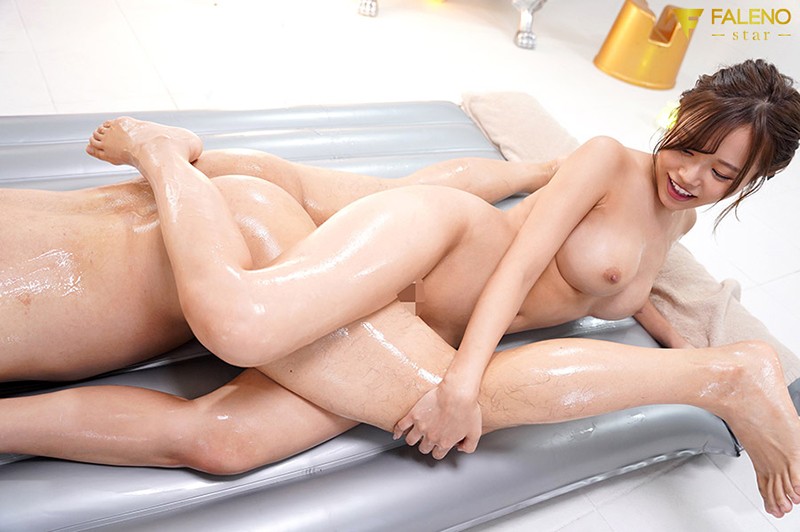 (Yume Nikaido)
Chikan ちかん / Chijo ちじょ - Groping, usually in public places like a bus or train. Chijo is the female version of Chikan but can also describe a sub genre about lewd, slutty, or aggressive women.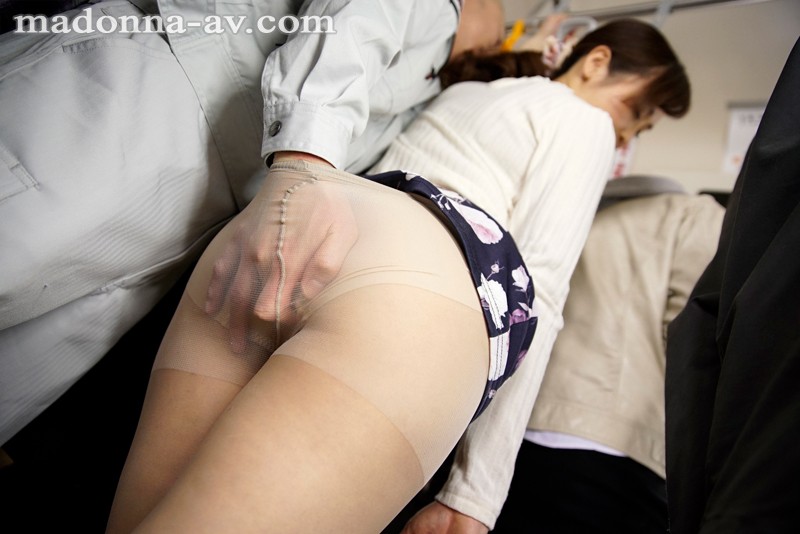 (Aki Sasaki)
Femdom - Short for female domination. Assertive or aggressive women taking charge and being in a controlling role, ranging from light rough play to hardcore BDSM.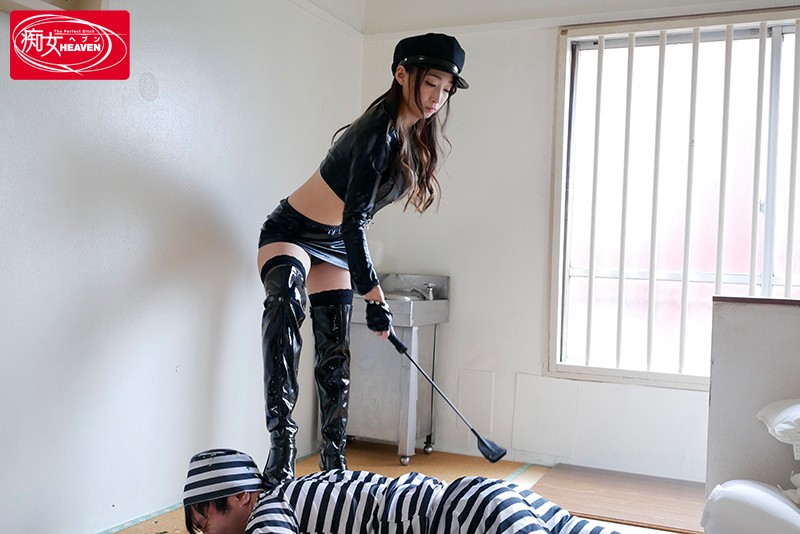 (Kurea Hasumi)
3P or 4P - Stands for 3 person / 4 person. Threesomes and foursomes, sometimes more. Marks the number of people.
NTR or Netorare ねとられ - Cheating genre. Sex behind a spouse's back. Kind of similar to cuckolding but usually is done with the spouse being unaware. One of the most popular genres in JAV.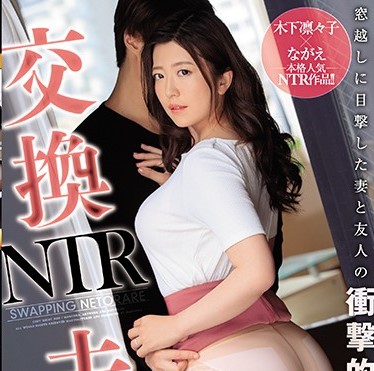 (Ririko Kinoshita)
NGR (Nagasare) - Similar to NTR. It roughly means to be carried away/swept along. Basically it's about women who slowly but surely come around to the sex.
Futanari ふたなり- Intersex people, in JAV this usually women with fake cocks. A typical plot has a girl with a cock fucking another girl.
OL - Office Ladies. Office themed videos with women in work outfits; suits, pantyhose, glasses, blouses, etc. Sometimes it's stuffy, pent up women being seduced, sometimes it's them doing the seducing. Favors older women in the role but not always.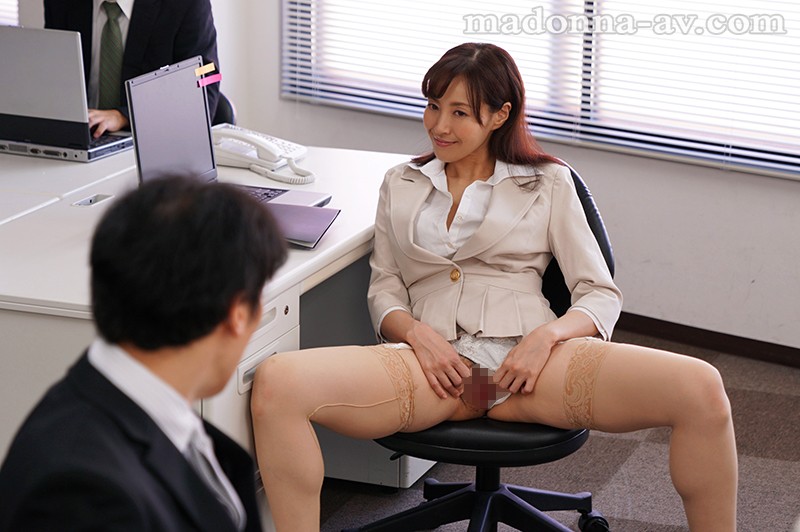 (Nozomi Tanihara)
Teacher - Teacher fantasy. Classrooms, older women, lectures, the whole nine yards. The teachers are usually seduced by their students but not always.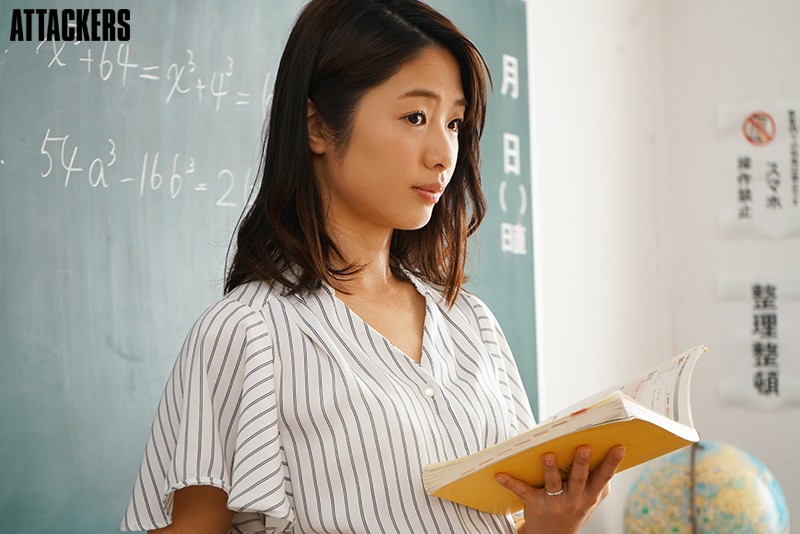 (Nanami Kawakami)
Gal / Gyaru ギャル / Ganguro ガングロ - Fashion subculture, most notably with tanned skinned, heavy jewelry, long nails, or dyed hair. Comes in all sorts of subsets but those are the defining characteristics. Used loosely in JAV for many actresses with tanned skin and dyed hair.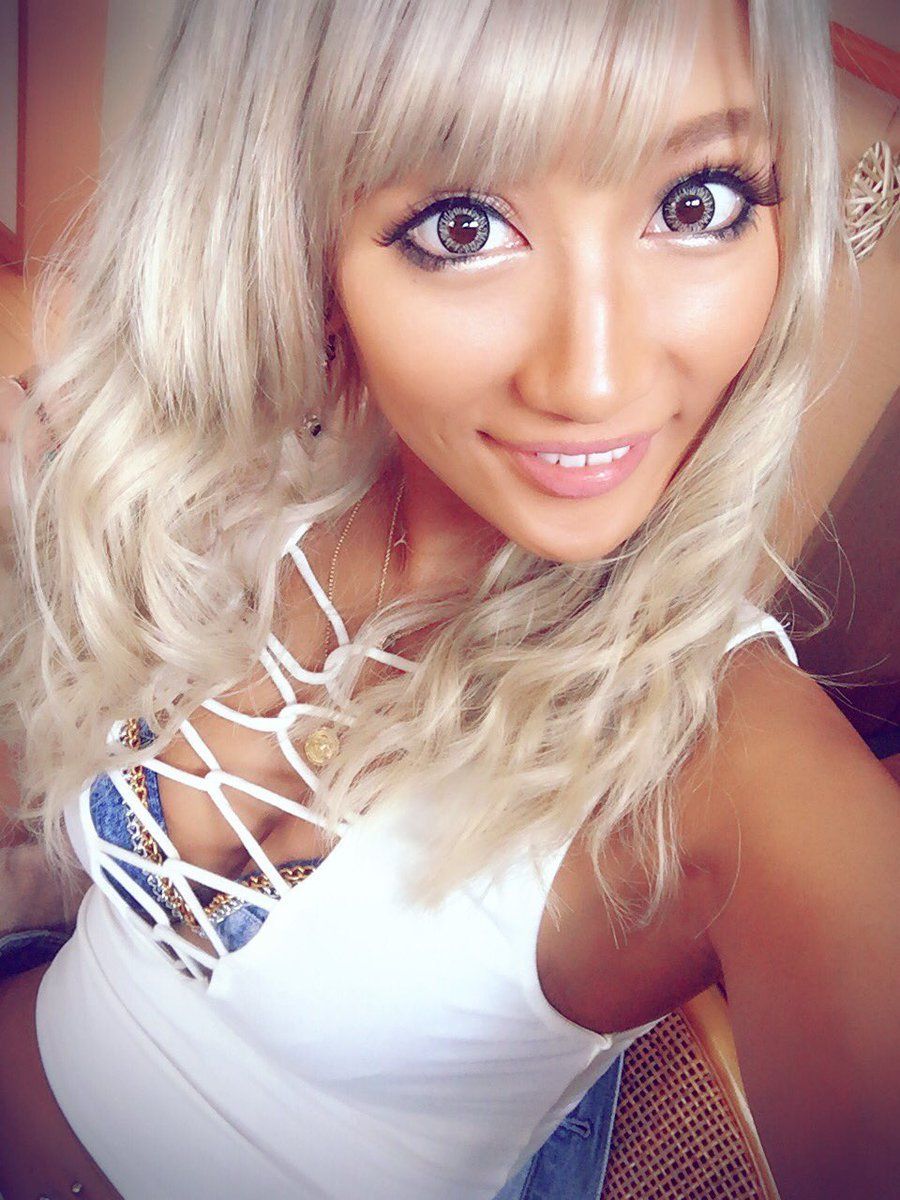 (Aika)
Yuri ユリ- Lesbians, love between women. Chicks getting it on.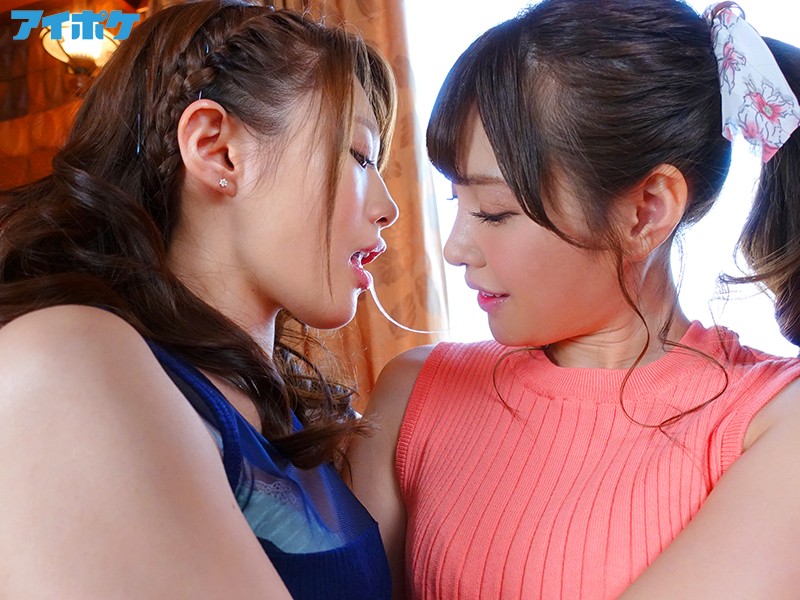 (Minami Aizawa and Arina Hashimoto)
Yaoi やおい / Bara - Gay porn, love between men. Guys doing it.
Newhalf - Newer term for transgender or transsexual people. Used for actual intersex people and not chicks with fake dicks.
Secret Investigator / Agent - Police theme where investigators fight evil criminals. Drama heavy stories that will feature guns, fighting, espionage, and those black latex full body suits. The women usually take more submissive roles and be confined while sexually toyed with.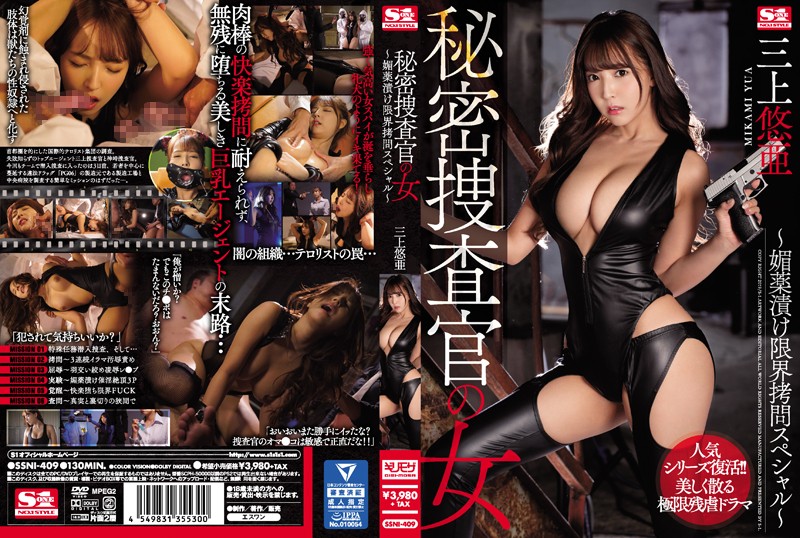 (Yua Mikami)
Cosplay - Combo word of costume and play, used to describe people dressing up in costumes and outfits. From anime, to manga, to video games. If it's a fictional character someone might dress up as them.

(Mitsuki Nagisa as Nezuko)
Race Queen - Outfits similar to racing models that appear during racing events. Tube tops, super short mini skirts, hoop earrings, high heels, high boots, flashy outfits and glamorous jewelry. All super tight fitting of course.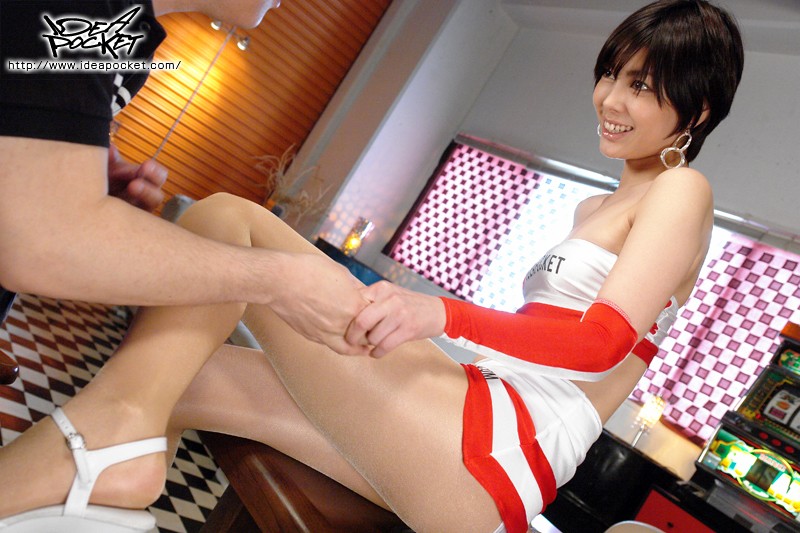 (Saryu Usui)
Hafu - Half or part blooded Japanese. A loanword to describe people of mixed race. Hafu's are quite popular in Japanese media with there being quite a few Hafu's in entertainment and AV.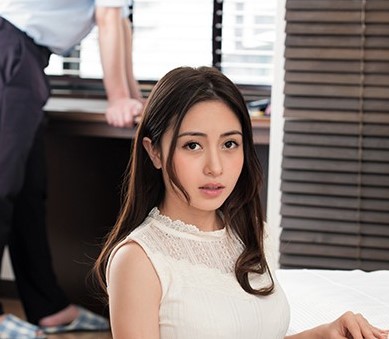 (Reona Kirishima)
Flight Attendant - Stewardess costumes and airplane cabin settings. Typical plots have hot stewardesses servicing men as a complimentary service.
Quickie / Surprise Sex - Men surprising women with sex immediately or pleasuring them. A more light hearted theme and most of the time the actresses play "themselves" as they are ambushed with sex.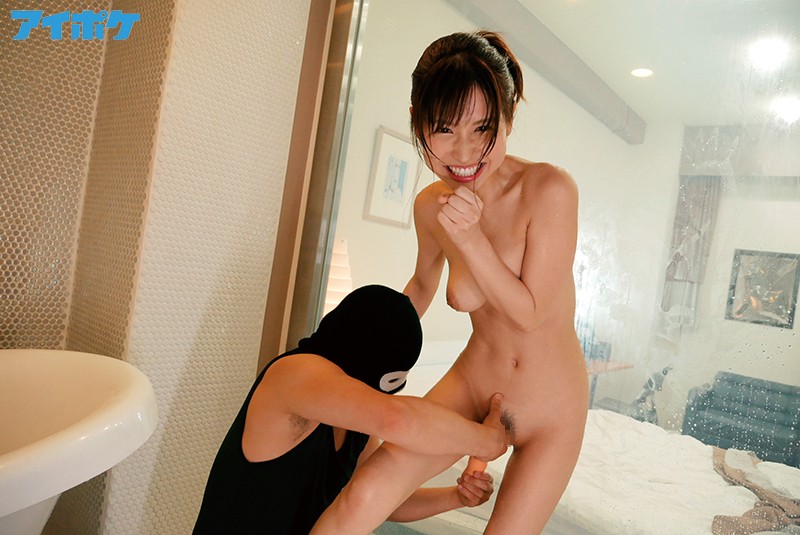 (Momo Sakura)
CFNM - Clothed Female, Nude Male. Clothed sex, office outfits being the most popular. Sadly not a very popular genre.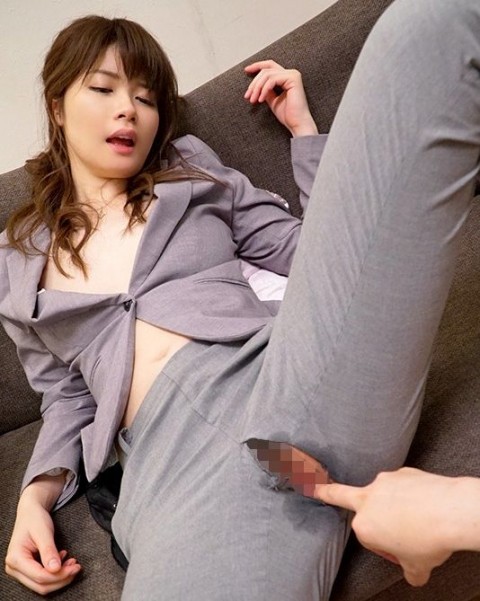 (Chinami Ito)
Onsen おんせん - Hot springs, bath houses, and inns. Traditional houses with tatami mats and onsen yukata robes galore.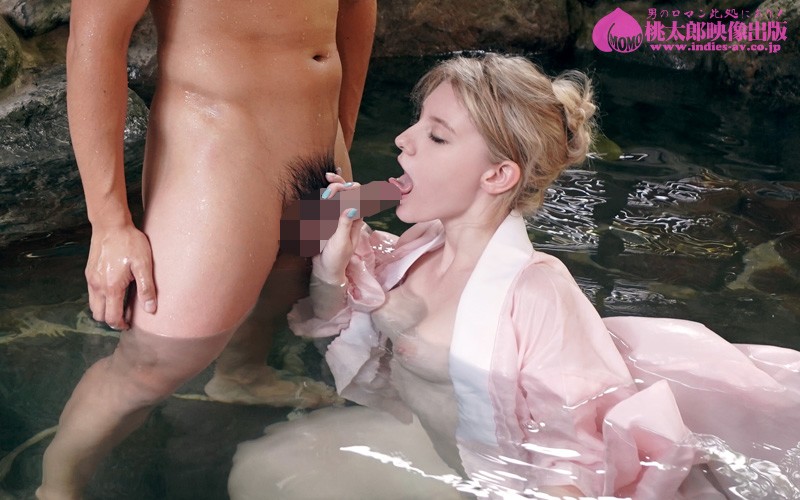 (Melody Marks)
Delivery Heath - Escorts that show up to your doorstep to personally service you. For your health of course.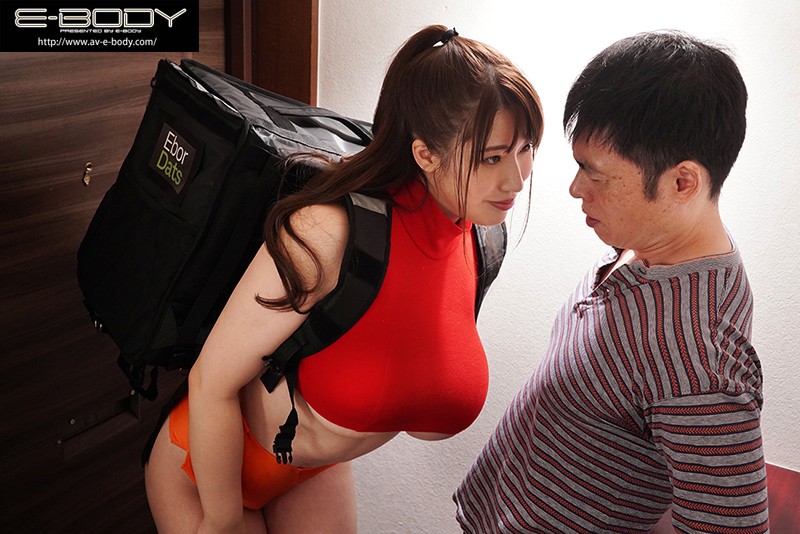 Harem - One man, many women. A one man orgy, a very common trope in anime and hentai.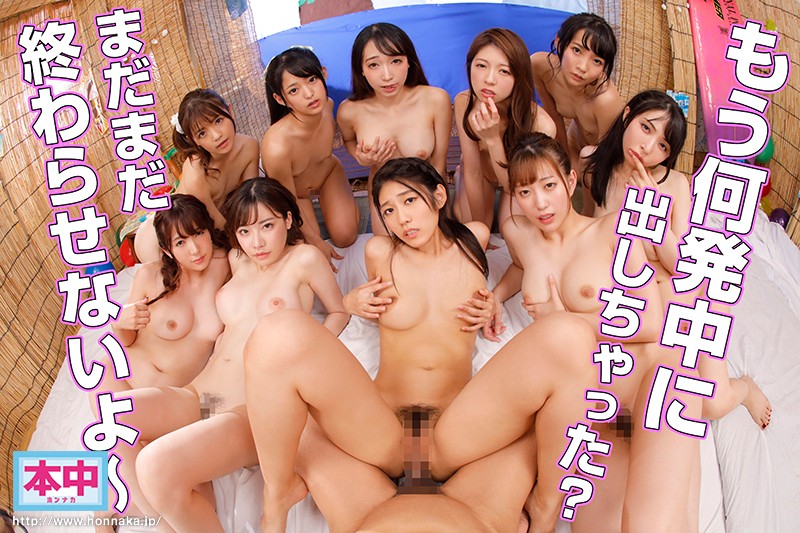 (Nao Jingui, Akari Mitani, Rena Aoi, Eimi Fukada, Yui Hatano, Elly Akira, Mitsuki Nagisa, Yui Nagase, Kurea Hasumi)
Hatsujo はつじょう / Abstinence - Estrus, a woman in heat. A super horned up woman, ready for sex. Common situation where a woman is made to abstain from sex to get more horny.
JK (Joshi kousei) じょし こうせい - Joshi kousei which means high school girls. Classrooms, teachers, and uniforms complete with skirts, white blouses, blazers, knee high socks.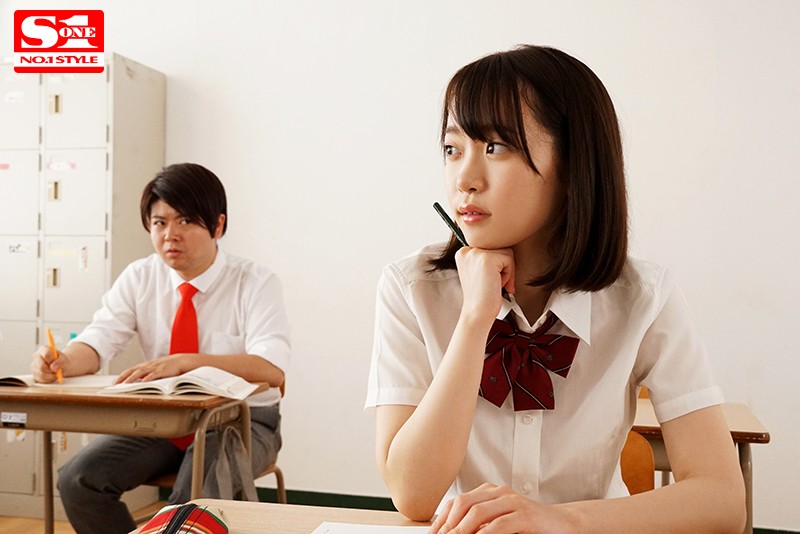 (Yura Kano)
Fan Thanksgiving / Appreciation - Common theme where "fans" get to fuck their favorite actress. Most of the time it is small time male actors filling in as the fans.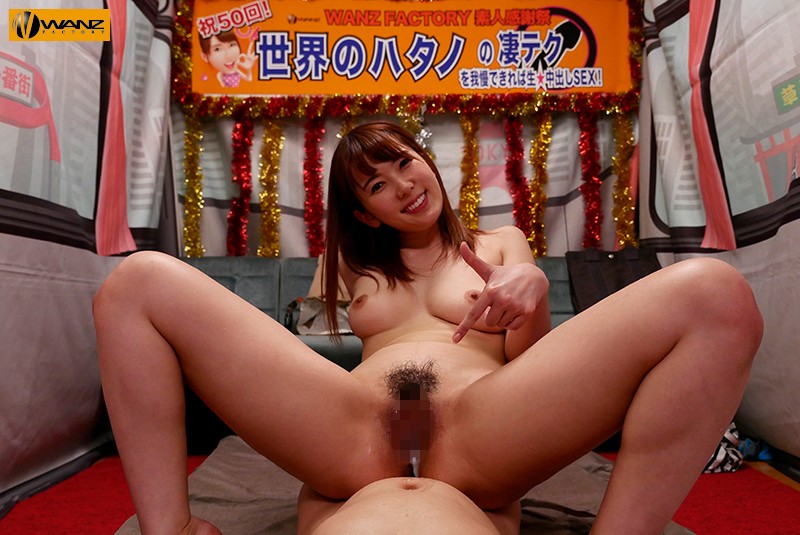 (Yui Hatano)
Nikubenki にくべんき - Human toilet, a very slutty or promiscuous woman. Human fuck toy. Similar to the phrase cum dumpster.
Magic Mirror / Magic Mirror Bus - One way mirror, where actresses have sex behind them. A light exhibitionist play. There is also the bus version where they drive around. They park at some busy street and fuck while watching the crowd go on their days.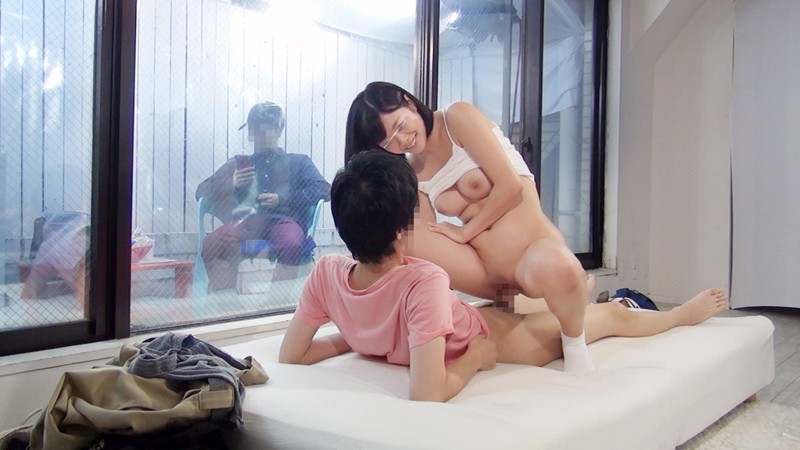 BDSM - (Bondage and Discipline, (Sadism and Masochism) Erotic fetish practices or role playing that can involve dominant and submissive role playing. Can also involve toys, binds, and rubber latex fetishes. Dominatrices would be considered to be a part of the BDSM fetish.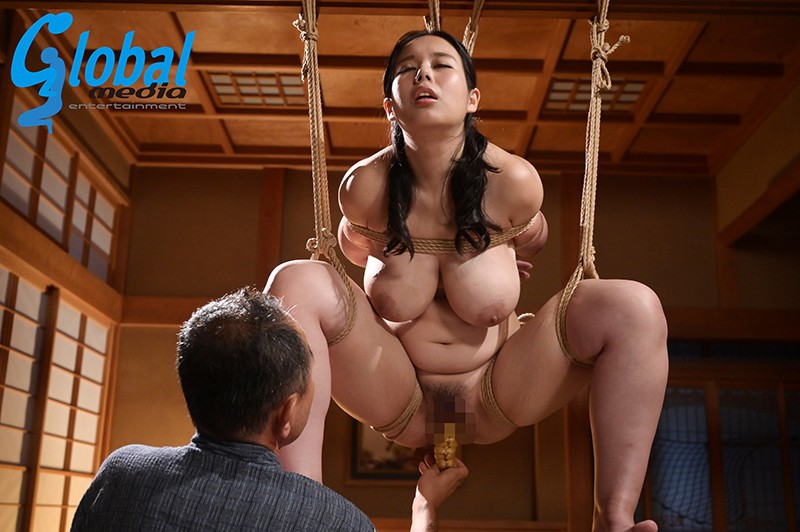 (Shiori Tsukada)
Training - Mainly used in a BDSM context. To train someone sexually. It is mainly used in plots where a newbie is "broken in" sexually or to introduce them into BDSM.
Wakamezake ワカメ酒 - Food play, food and sex. Sexual food fetish like naked sushi, where sushi is eaten off naked women's bodies.
Ban Lifting

- Means that an actress will do something that they have never done before. Could be cream pies, lesbian, interracial, or other more hardcore play.
Bakunyu ばくにゅ- Big boob fetish. Subgenre featuring women with very large and massive busts.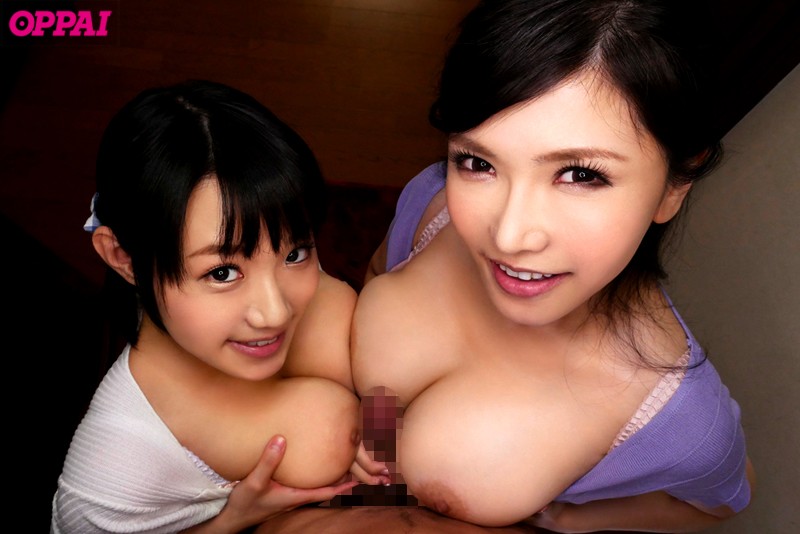 (Kaho Shibuya and Anri Okita)
Reverse Play - Reversal of standard power positions. Like a reverse gang bang where a group of women fuck one man at the same time.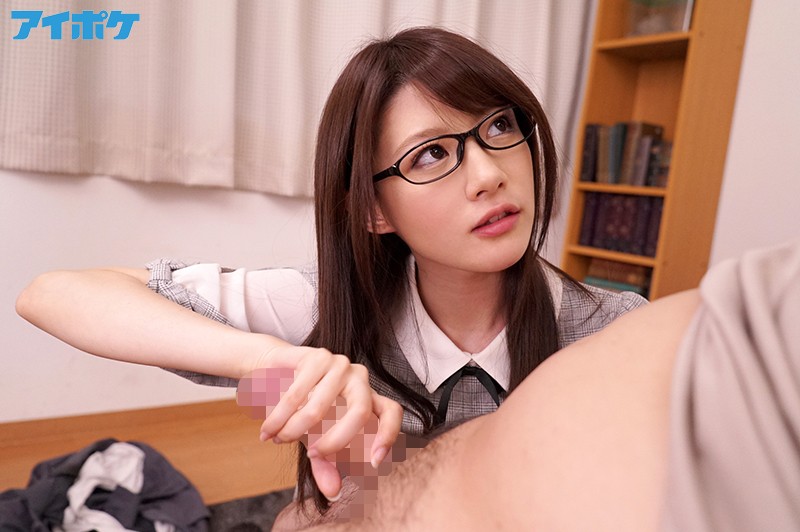 (Minami Aizawa)
Solo work / Featured Actress - Features only one actress or at least focuses on one actress
Omnibus - A collection of works. Mostly the greatest hits of an actress or a studio's best. Example: OFJE-289 "Only The Best Works Of 2020 Featuring The Finest Actresses With S-Class Bodies And Faces"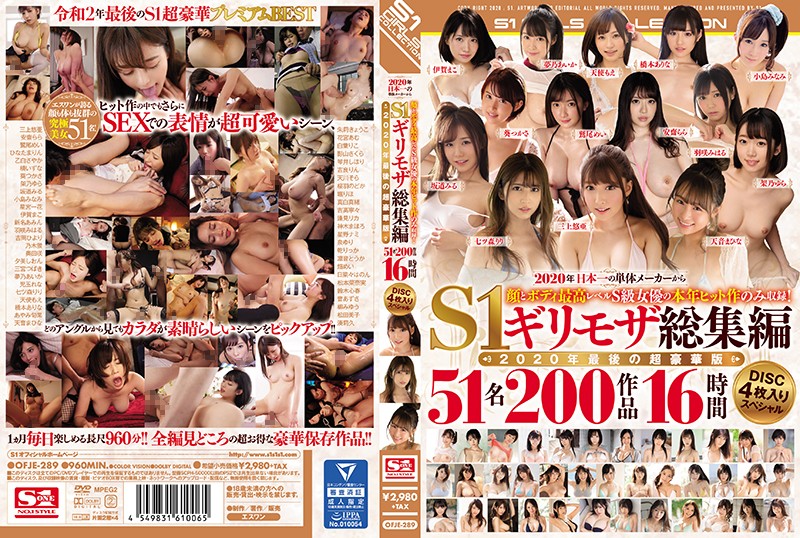 Kikau 企画 / Planning - A pre-planned game, situation, or prank.
SEX ACTS
Phrases and names for sexual acts
Kisu キス - Kiss, kissing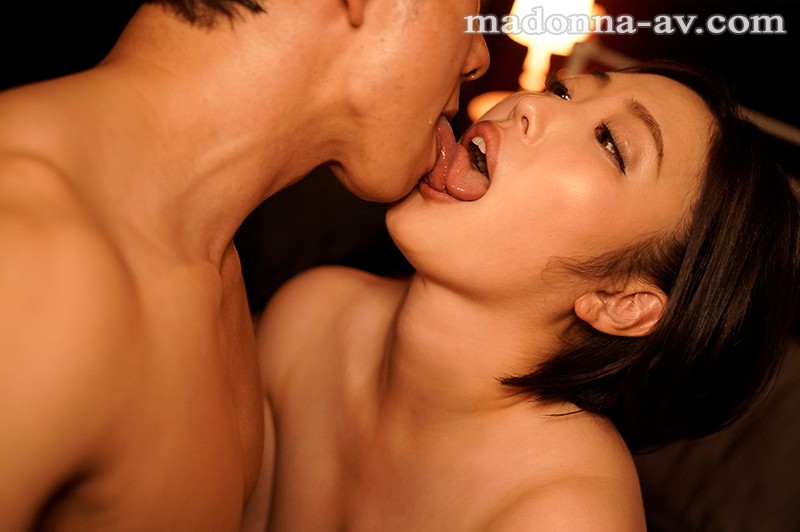 (Asahi Mizuno)
Sekkusu suru せっくす する / Ecchi Suru えっち する / Yaru やる - to have sex / to fuck / lets do it
Paizuri パイズリ- Titty fucking, tit job. Rubbing a dick in between a pair of tits.

(Kaho Shibuya and Anri Okita)
Bukkake ブッカケ - To splash/dash. Most of the time it's to cum to on someone many times, mainly on the face. Probably the most well known sext act coming from Japan.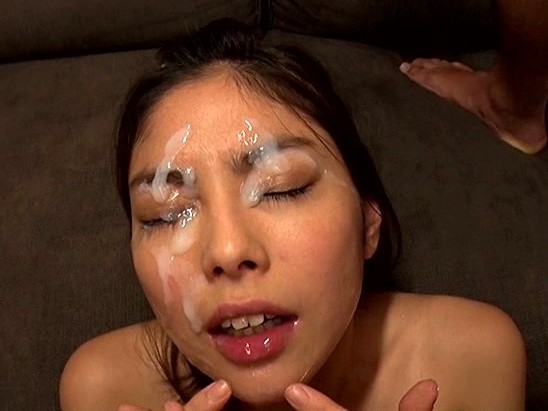 (Saryu Usui)
Gokkun ごっくん - To swallow, sometimes it's cum, sometimes not...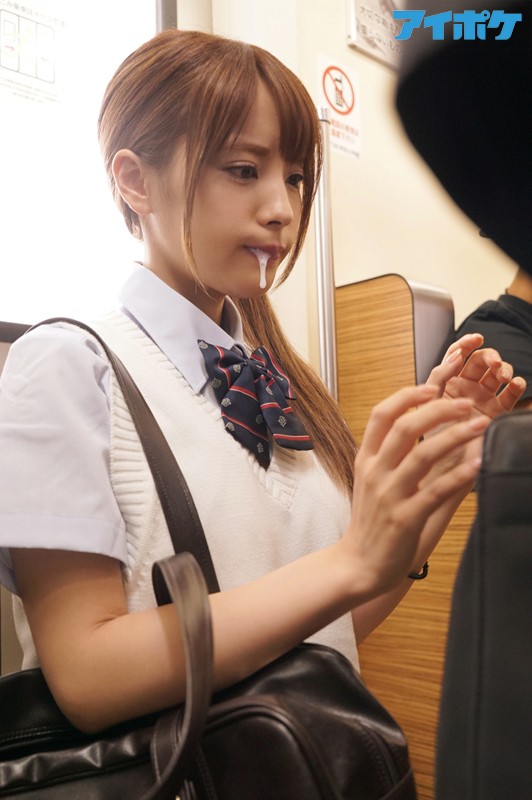 (Kana Momonogi)
Fera フェラ - Blow job, fellatio, suck jobs, licking dick, giving head.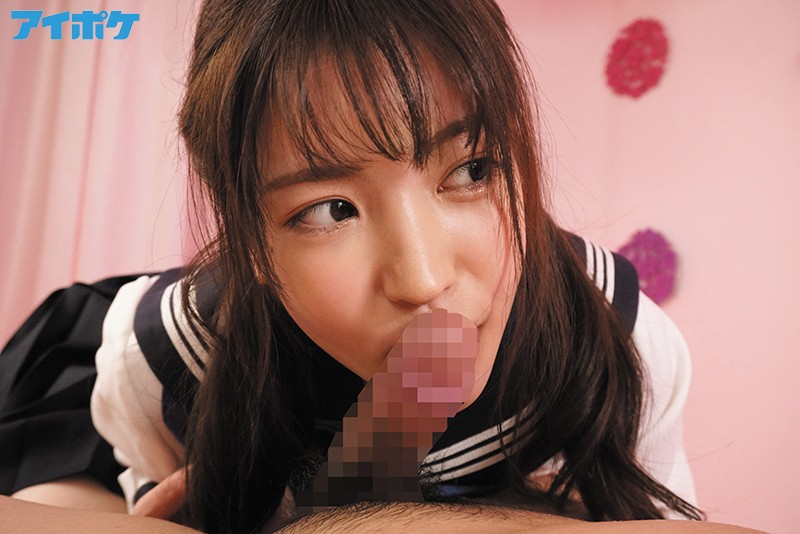 (Kaede Karen)
Irrumatio イラマチオ- Very aggressive blow jobs and deep throating. A rougher and more hardcore version of oral sex.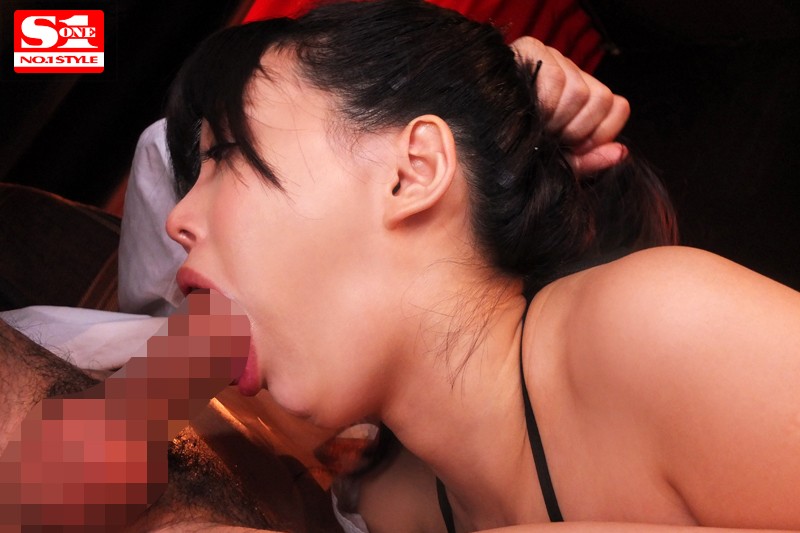 (Tsukasa Aoi)
Nanpa ナンパ - Flirting. Looking for sex, picking up girls on the street to fuck. Documentary style videos where guys pick up "normal" women on the streets to bang.
Hamedori ハメ撮り - Point of view (POV) perspective, close ups and camera view. Gonzo porn.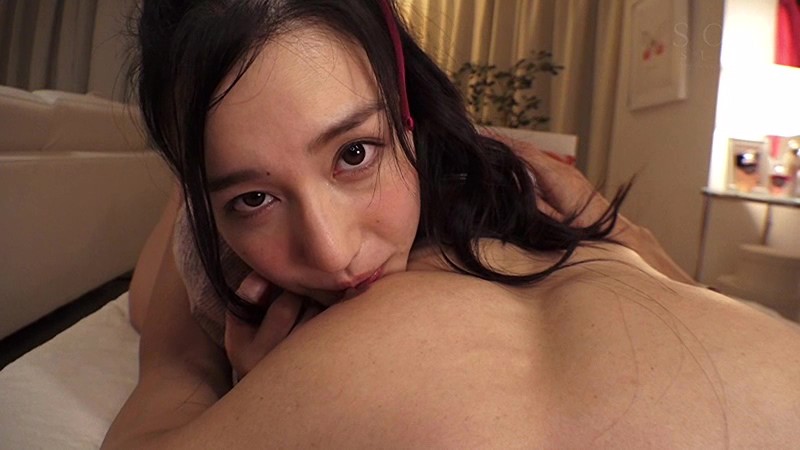 (Iori Kogawa)
Kinbaku きんばく / Shibari しばり- Rope play, usually with the red Asanawa hemp ropes. Bondage theme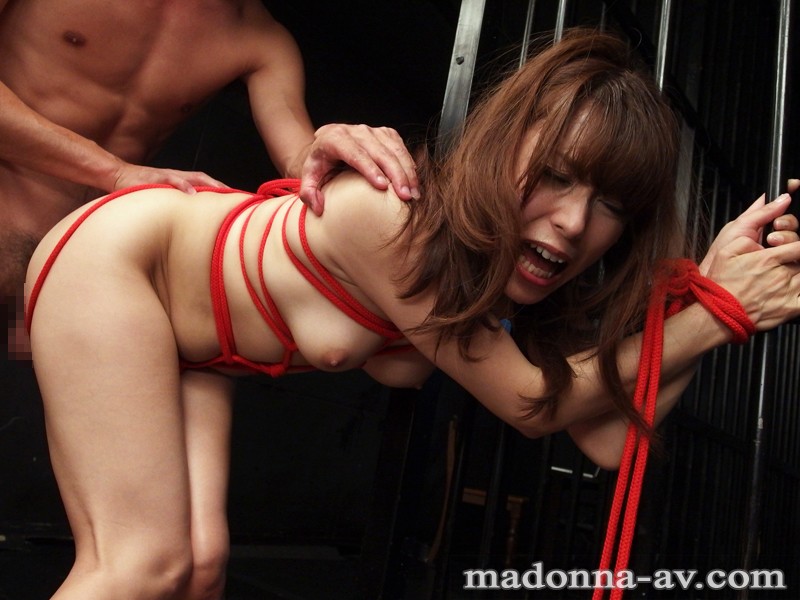 (Yuko Shiraki)
Nakadashi 中出し - To put inside, cream pies. Ejaculating into a women's vagina or even anus. Raw bareback sex or copulation. Most of the time it's faked unfortunately.
Tekoki 手コキ - Hand job, a handy J. Jerking someone off with your hands.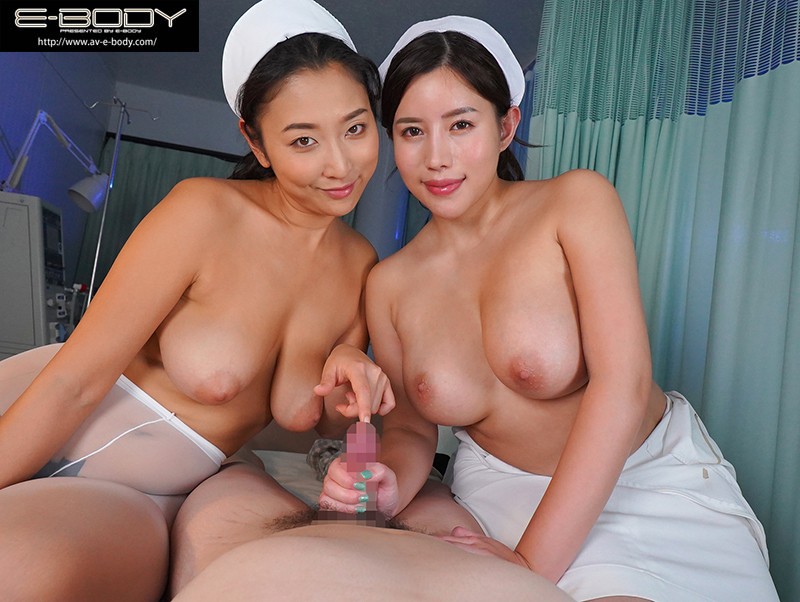 (Yuri Honma and Maria Nagai)
Ashikoki 足扱き - Foot job, playing with someone with your feet.
Ahegao アヘ顔 - Exaggerated O-Face. The cross eyed, tongue out look. Very popular in Western adult amateur performers.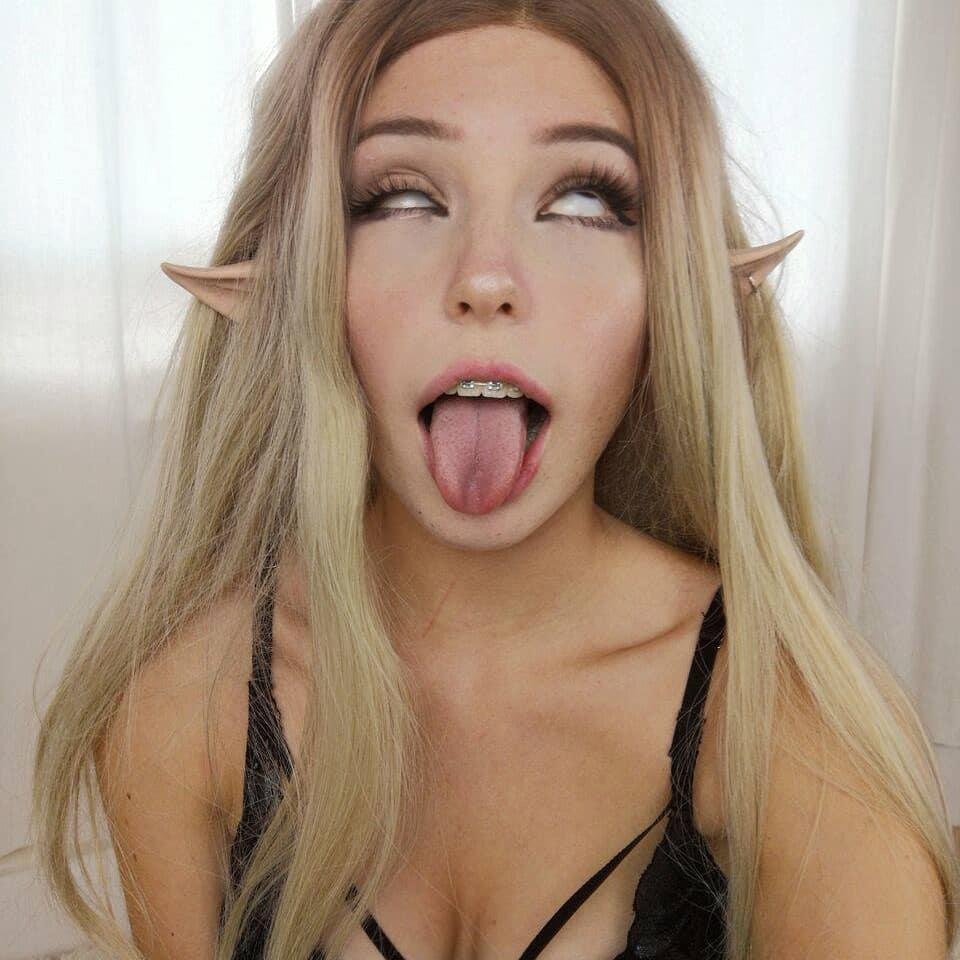 (Belle Delphine)
Sumata すまた - Thigh fucking / rubbing. Intercrural sex or thigh sex. Popular in soap lands and massage settings.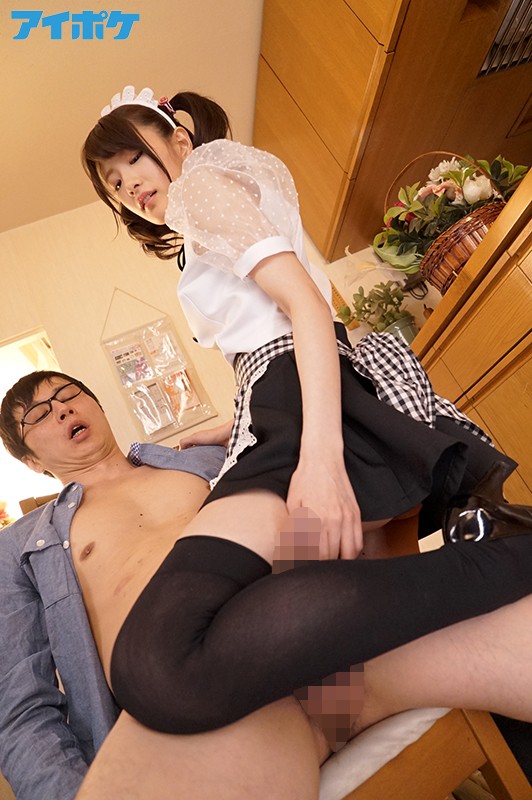 Seisui せいすい - Means holy water. A euphemism for piss, the pissing genre.
Shiofuki しおふき - Squirting, involuntary pissing through orgasm. Similar to female ejaculation, most of the time it is just piss.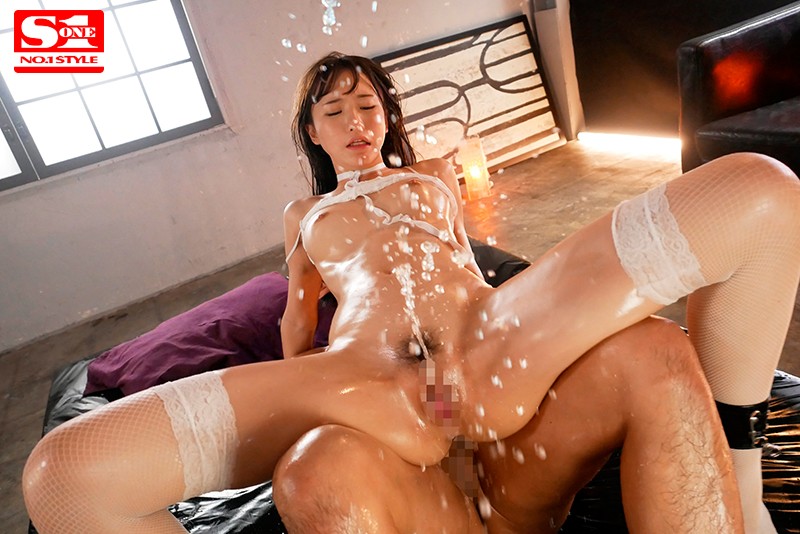 (Miru Sakamichi aka miru)
Common Dialogue and Phrases
Iku いく / Ikisou いきそう - Orgasming, "I'm coming" / "I'm going to come"
Kimochi きもちい / Kimochi ii きもちいい - An expression of a good feeling or mood, "That feels good / That feels great". Western porn equivalent "Fuck, Yes, Oh my god"
Namete Hoshii なめてほしい - "Lick or suck it"
Irete Hoshii いれてほしい - "Put it in / I want it / Inside"
Dame だめ - "Don't!" Depending on context this can also be someone playing hard to get.
Yabai やばい - Slang can be good or bad depending on the context. Like shit in American English, "that's some good shit" / "pick up your shit"
Hentai へんたい - "Pervert or perv" in dialogue but can also refer to hentai porn in a different context."
Namagaii なまがいい - "Let's do it bareback / no condoms"
Kusuguttai くすぐったい - "That tickles! / it tickles"
Sugoi / Sugoi Kirei すごいきれい - "Great, amazing, awesome, wonderful" / "You look Gorgeous"
Hayaku 早く - "Faster / quicker"
Yukkuri ゆっくり - "Slower / slow down"
Yamete Kudasai やめて ください - "Please stop"
Chotto Matte ちょっと まって - "Wait"
Gaman Shite がまんして - "Don't come yet / hold on"
Motto もっと - "More / Keep Going"
Oishii おいしい - "Yummy / Delicious"
Ikasete Kure 行かせてくれ - "Make me come"
Ookii おおきい - "So big / wow you're big"
Nureteru ぬれてる - "So wet / you're so wet"
Itte ii 行って良い or Dashite ii 出して良い - "Can I come?" / "Can I come" (guys)
Yappari やっぱり - "I knew it or I thought so"
Saikou! さいこう

- "That is the best, that's awesome"
Forms of Address
Otou-san / Tou-chan (informal) / Oyaji (informal) - papa / Oyaji can be used for any older man, closer to the words "pops"
Okaa-san / Haha (formal, your own) / Haha Oya (informal)- mama
Otto / Shujin - husband in general / my husband
Okusan / Tsuma - someone's wife / my wife
Anata / Anta - honey, dear, sweetie
Ani / Aniki / Onii-san / Onii-chan - older bro, also used casually for male friends
Ane / Onee-san / Onee-chan - older woman, also used casually for female friends
Obaa-san / Obaa-chan - grandma
Oji-san / Oji-chan - grandpa
* Credit to all the ZENRA writers for helping to proof and edit this list
History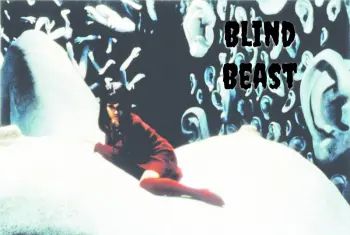 Before modern AV, there were pink films. In this article, Anton takes a step away from the Showa Trilogy to see if other fare fares any better.
History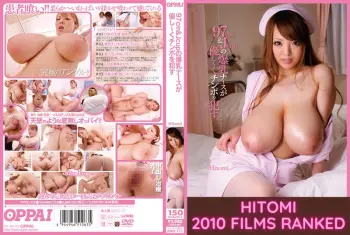 The beginning of the decade marked a new era for Hitomi but how well do those films stack up? Let's find out as I rank every film of hers from 2010.
History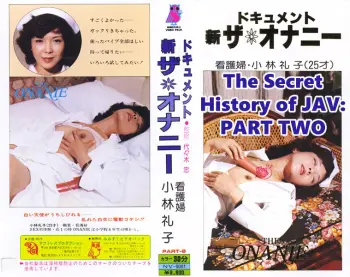 Revealed: the secret history of the origins of JAV, Part Two