Pan Takes August 2023 - Volume 2
Published : September 18th, 2023
Written by Panking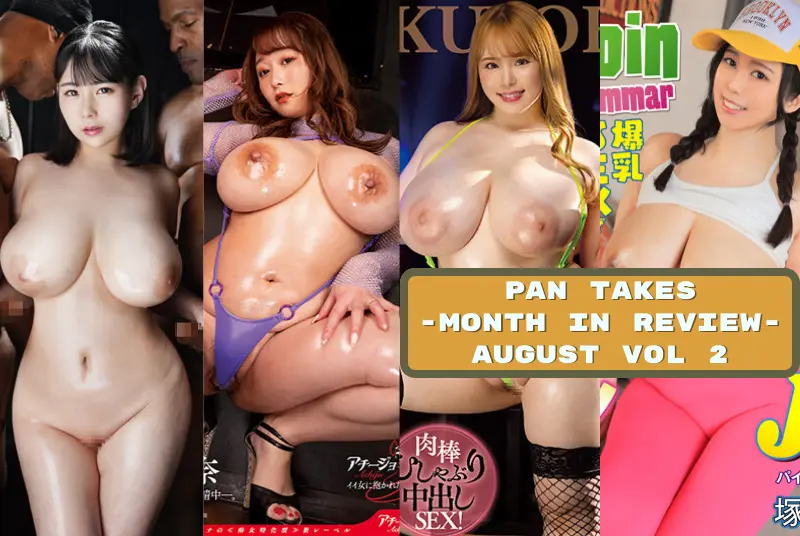 CEMD-384
Delivering A Naughty Body Right Now! "Mizuki Yayoi" Is Here For You To Enjoy!
Starring Mizuki Yayoi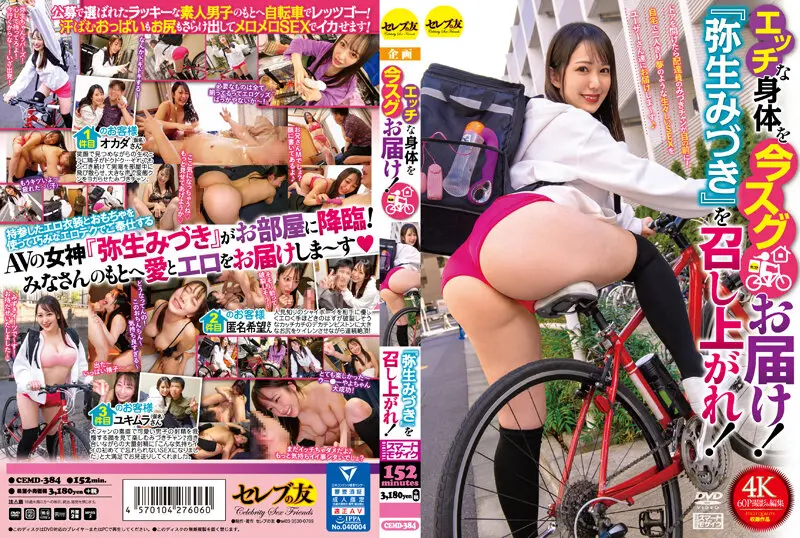 How could I possibly say no to this cover? Mizuki sporting a pair of booty shorts front and center? Sign me up! Here we see her play a slutty delivery gal parodying something similar to Uber Eats except instead of delivering food, she delivers her ass to a couple of lucky "fans" or amateurs. That would for sure be a welcome sight at your front door. I do like this minor twist on the fan thanksgiving type theme and it's executed fairly well mostly due in part to Mizuki's wonderful acting. She delivers yet another top-notch performance. As always, she's very engaging and brimming with enthusiasm. You can tell she's having a lot of fun with this premise and makes the most of it. Now one aspect that doesn't fare quite as well sadly is the lighting. It's very drab and flat across the entire film. Every scene features nearly the same setup and it's all painfully mediocre. I've always found this studio in particular to be lacking in the production department and that certainly hasn't changed with this specific element at least.
On the more positive side, her wardrobe is great. It features a few nice lingerie pieces and her main outfit, the booty shorts and and sports bra combo, looks amazing and compliments her thick figure perfectly. Beyond that, the camerawork is fine and the pacing could've been better as it's three hours long consisting of just three scenes. Although technically four if you count a pretty nice BTS scene at the end. Besides that, we're treated to two sex scenes and a handjob scene which is easily the worst of the bunch. It lasts way too long and is ultimately just a mere handjob. Super underwhelming all around. The sex itself isn't too bad at least but one issue is that it's too brief. In total, there's maybe a half hour of actual sex here combined. So with that three-hour runtime, there's a lot of fluff and bloat here that could've easily been trimmed down. CEMD-384 makes for a fun premise and Mizuki's performance backs it all up but the lousy lighting and pacing on top of some middling action really drag it down.
Overall Rating - 7.5/10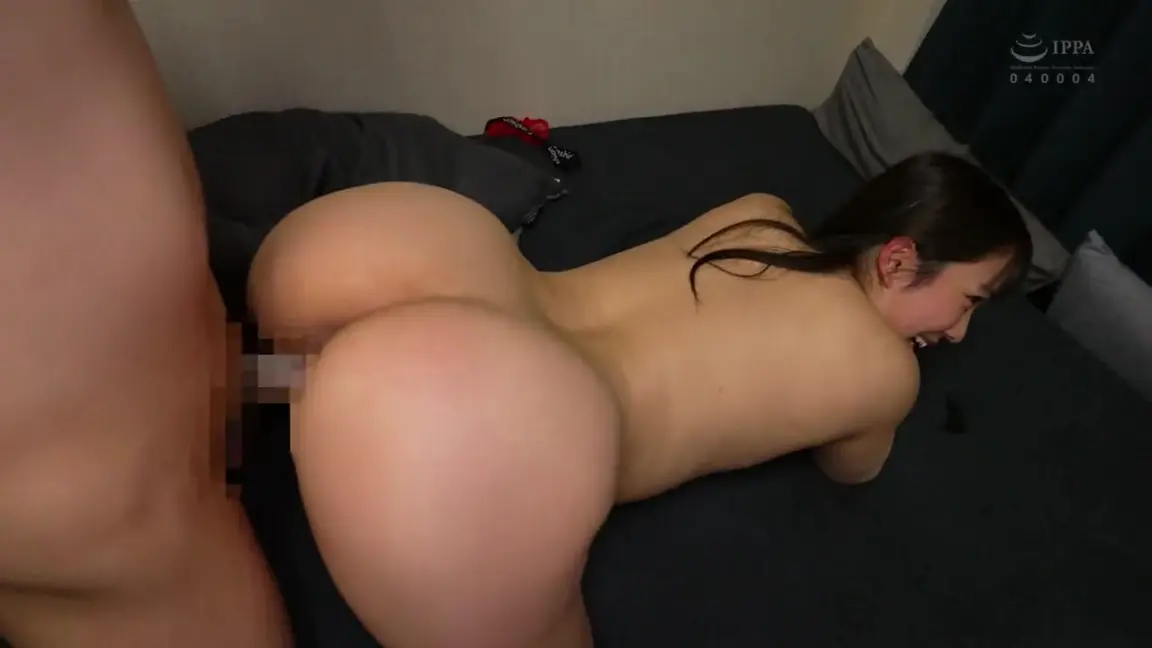 MIAA-938
Cute Subordinate Goes Jealous And Goes Crazy With Her Serpent Tongue! She Makes Me Cum Repeatedly With Pursuing Cleaning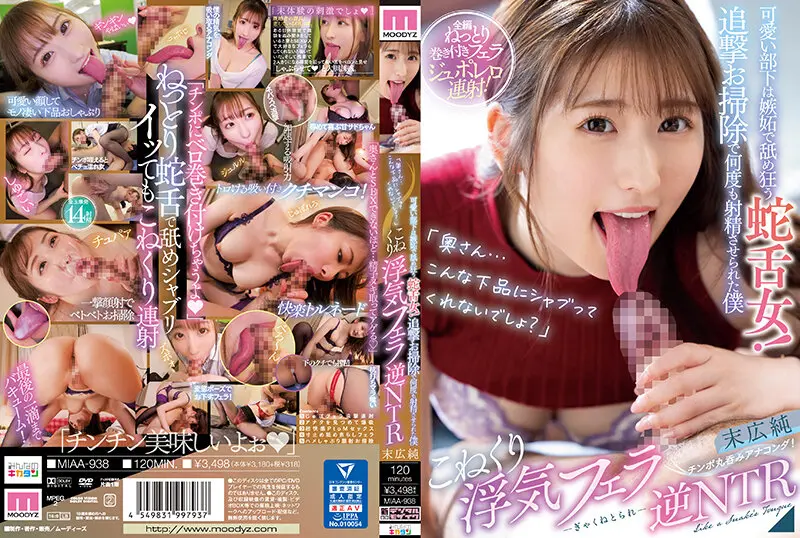 Blowjob themes usually aren't my cup of tea but I do love OL setups and Jun Suehiro has become one of my newer favorites so I figured why not give this a shot. The plot centers around Jun playing a cute office lady of course who has a crush on a fellow employee but learns that he is in a relationship. She becomes jealous and decides to take matters into her own hands. So naturally she sucks his dick and fucks him silly. I dig the reverse NTR plot and the OL theme but I do think it would've been nice to see risk play a bigger role. Perhaps go back to his place and have them sneakily go at it while the girlfriend is around. A little bit of a missed opportunity but not a huge deal overall. Now when it comes to the action, blowjobs are definitely the main attraction here. There are three blowjob scenes in total alongside two sex scenes. The sex scenes prove to be pretty great and even the blowjob scenes are mostly satisfying due to her acting(more on that in a bit). The standout BJ scene has to be the 2nd one where it's shot in POV as she sucks you off in the office while keeping it a secret from another employee in the background. The cumshots are nice too especially in the last scene where she channels her inner semen demon as she sucks the guy off to get two facials in a row. I will say though that the 3rd BJ scene is quite tiresome and quite forgettable.
As I hinted at earlier, Jun manages to deliver a fantastic performance all around. Great acting always goes a long way in supporting a blowjob-focused film like this. For starters, her facial expressions are impeccable and incredibly devilish which greatly heightens the engagement factor. And her energy is second to none as she lights up the screen constantly with an empowering lewd aura. Jun is easily becoming one of the better performers around right now and this film serves as a great showcase of her talent. I don't have too many negatives with this video but one aspect I gotta knock it for is the lighting. It's definitely not bad but there are a few scenes where it certainly could've been better such as in the first sex scene. It can be a little too flat and "samey" at times. That said, generally every other aspect of the production values hits the mark with the best element being her wardrobe and appearance. Her OL attire is superb with all the usual fixings such as high-heels, skirts and pantyhose. Despite me not being an overly huge fan of blowjob themes, I still had a good time here thanks to her stellar performance and mostly quality action. I say definitely give it a shot if you're into BJ's or Jun Suehiro. You won't be disappointed.
Overall Rating - 8.4/10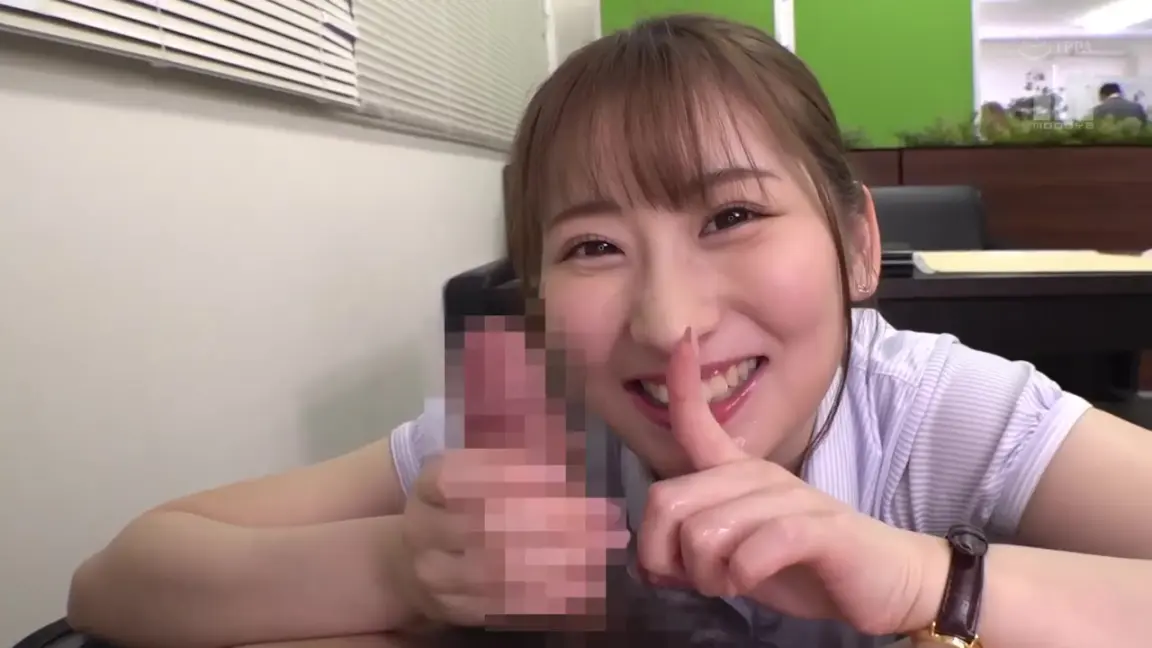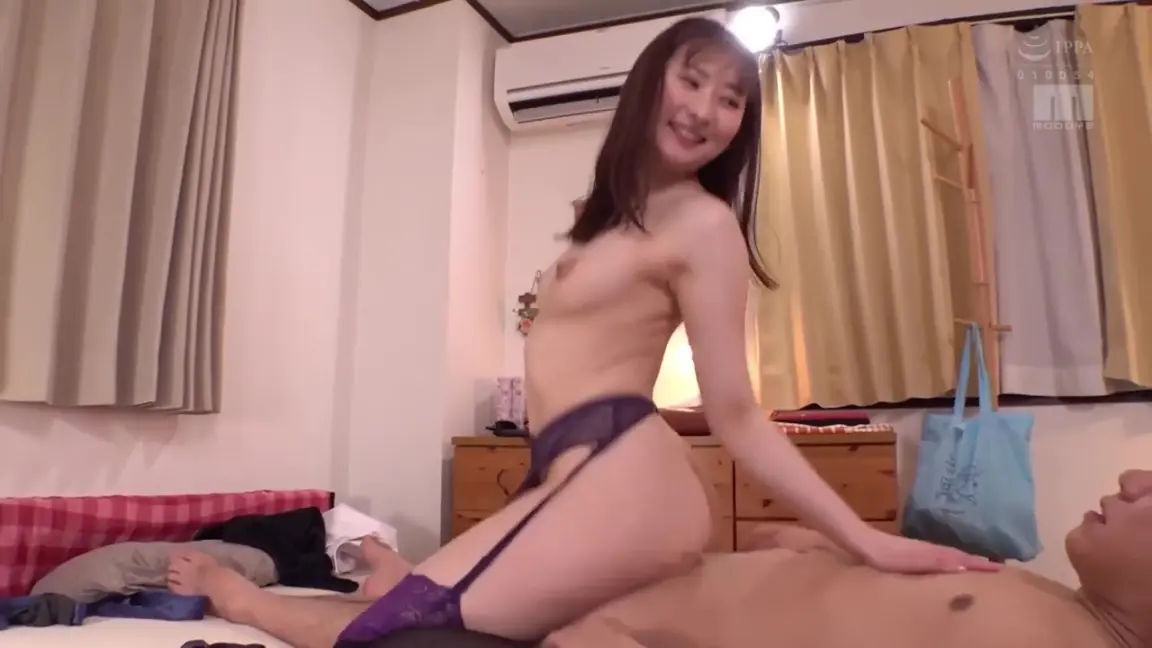 ACHJ-017
The Baddest Slut
Starring Marina Shiraishi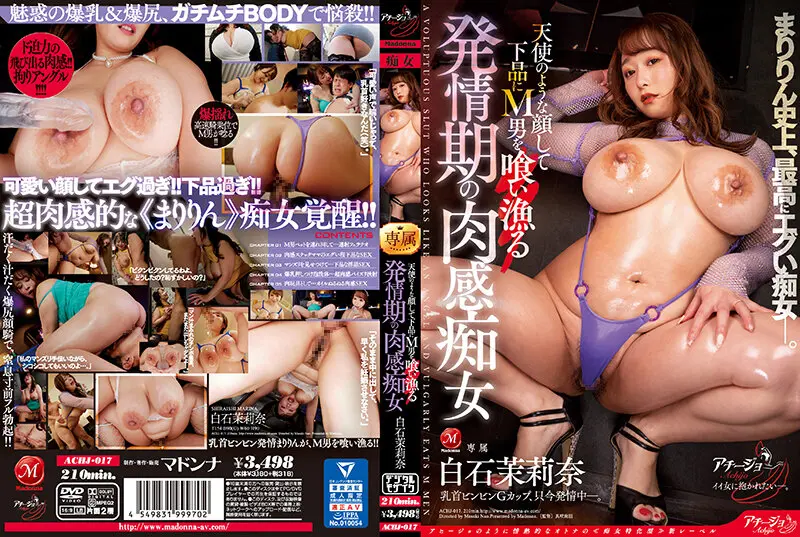 It's been forever since I last checked out a new Marina Shiraishi film. I just don't care for most of her Madonna releases as they all feel way too similar to each other and feature roughly the same themes every time. But this caught my eye, especially since it features Nao Masaki as the director. And I'm happy to report, it didn't disappoint. It mainly centers around Marina playing a nympho who dominates guys and has her way with them. A few scenes feature a basic setup as a soapland theme or hostess scenario but it's very straightforward for the most part. It's simple but effective in allowing Marina to flex her performance ability, which she definitely does here. She gives off strong "dommy mommy" vibes but yet also can be very sweet at the same time. It's a really unique combo. She's super cheerful, energetic and just lights up the room with her bubbly smile. The action is fantastic as well featuring three sex scenes and two paizuri scenes.
There's no fake cumshot nonsense here and the position variety is super solid. There's some lackluster solo masturbation play at the start of one of the sex scenes but it's not too egregious. Also, I'll say that the one paizuri scene is kind of forgettable. The production values are all up to par as you'd expect from a Nao Masaki film. The lighting and camerawork are all brilliant, the pacing is balanced and best of all is the wardrobe variety as Marina sports some stunning outfits. Best of all, the outfit featured on the cover is actually used in a full-sex scene. This is hands down the best Marina film I've seen in years although that's not a super high bar to cross as I've kinda slacked off on year lately. But still, I strongly recommend this to any Marina fan especially if you prefer more dominant performances.
Overall Rating - 9.2/10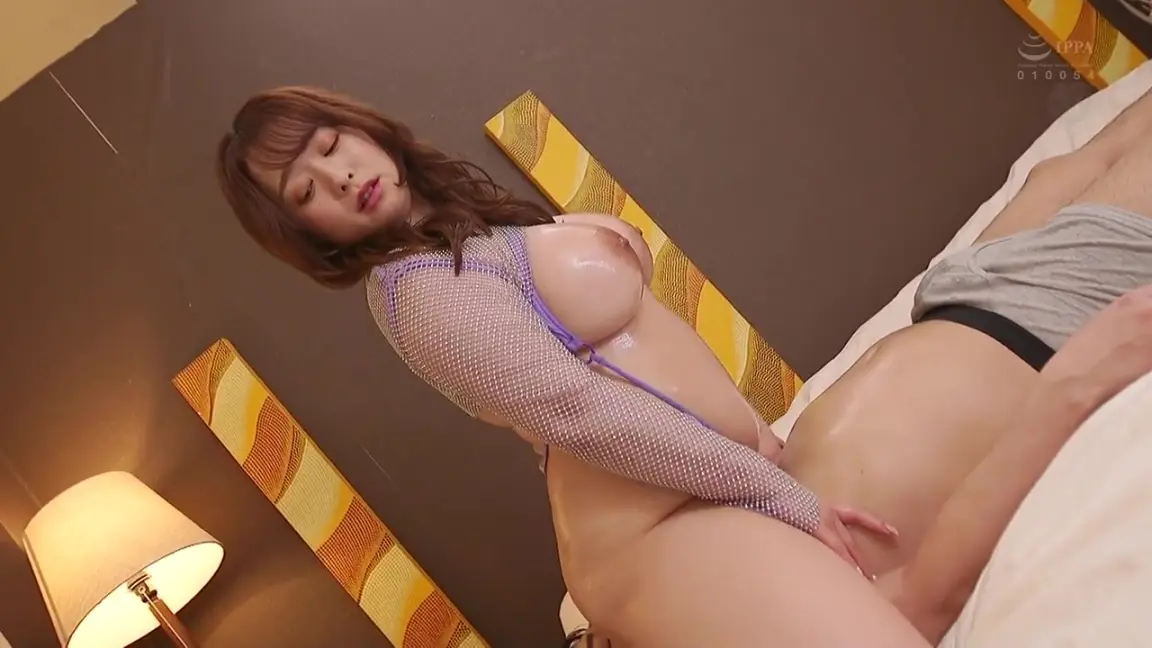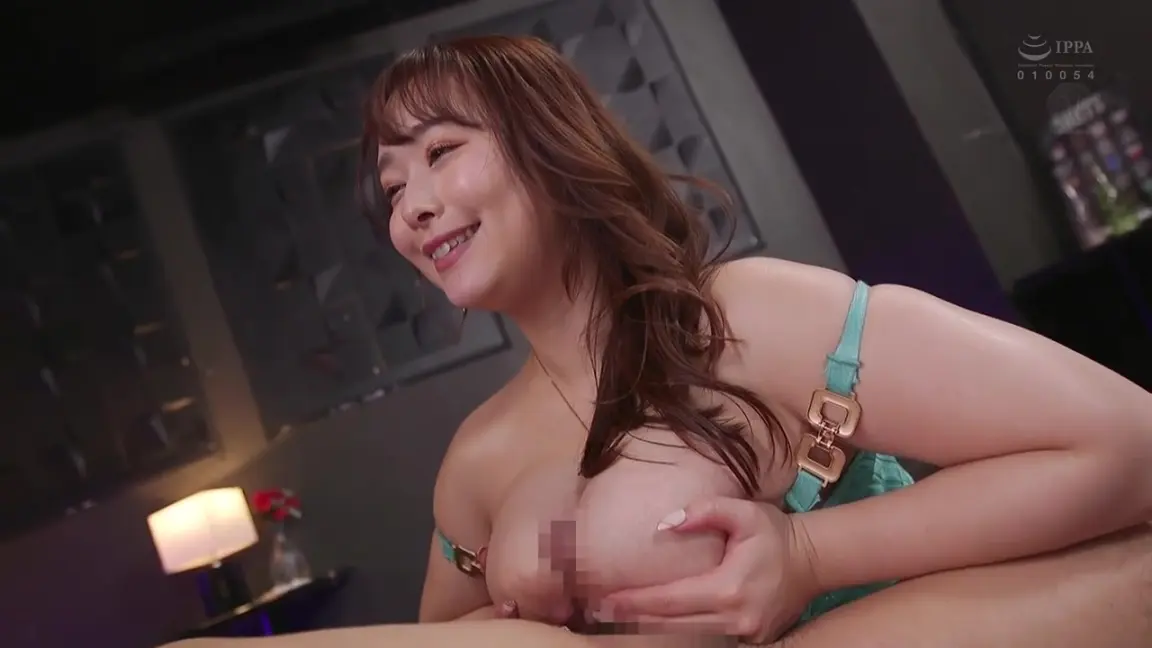 GVH-572
Let's Blow Away the Boredom! I Was Ravaged By A Thick Busty Gal From The City Who Came Home For The Summer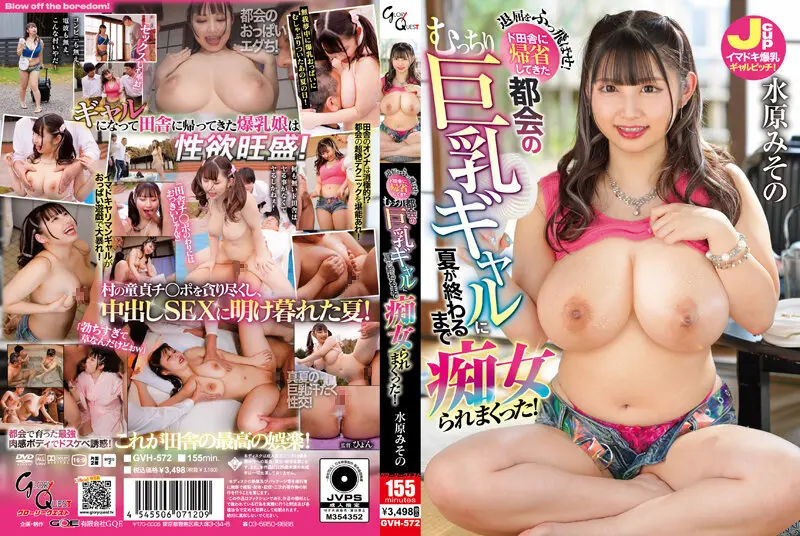 Gotta love that cover am I right? It's an attention grabber that's for sure. The film casts Misono as a spunky gal who decides to take a trip out to the countryside for the summer. She ends up catching the eye of some local men who aren't used to seeing someone like her around. So she decides to have some fun with them and eventually lets all of them have a go at her. I think this setup is decent enough but I was more enamored with Misono's gal-type appearance as she sports the typical wardrobe you'd expect from said theme. She looks amazing here with her pigtails and highlighted hair alongside her trendy and revealing outfits. It's something we're not too used to seeing from her so it's quite a refreshing change of pace. Her performance bolsters that persona too but not quite as perfect. She's definitely got a bit more spunk to her attitude here and overall is quite lively. However, during the actual sex, she can be a little too reserved and submissive with hit-or-miss facial expressions. Nothing too egregious overall but definitely could've been better.
Next up we have the action which isn't too bad but not without a few flaws. In total, there are three sex scenes and a double blowjob scene. That scene in particular is a bit frustrating as she tittyfucks them to start but then just finishes them off with her mouth. Not the ending I was hoping for personally. And sadly most of the cumshots here are fake too. But the group sex scene at the end was pretty satisfying at least and there's a nice range of positions used. Finally, I gotta touch upon the production values which as is usually the case with GloryQuest, feel a little underwhelming. On one hand, I love her wardrobe and makeup and the pacing is generally fine. But the lighting could've been better most notably in the first scene that's set outside using natural lighting. It doesn't really look that great. And while there is a decent array of settings used, I wasn't a fan of the third scene using a hot tub setting. It's just never been my cup of tea personally and it really brings it down in my opinion. A couple of issues aside, I still enjoyed this film for what it is. I appreciated the theme and Misono's distinctive gal-type makeover complete with a nice spunky attitude. But the somewhat lackluster production values and a mixed bag of action left me feeling a little disappointed.
Overall Rating - 7.8/10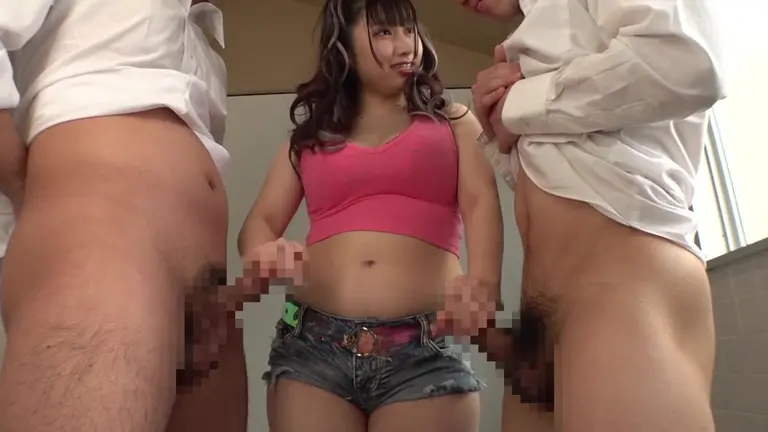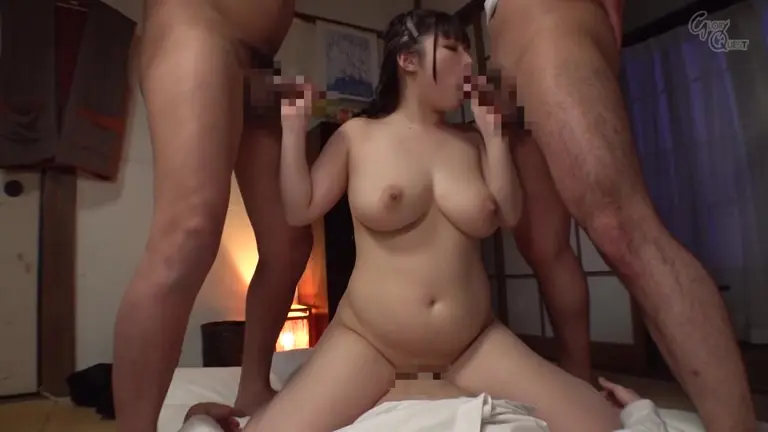 AEGE-012
Awakening Of A Black Man – Busty VS Big Dick
Starring Yuria Yoshine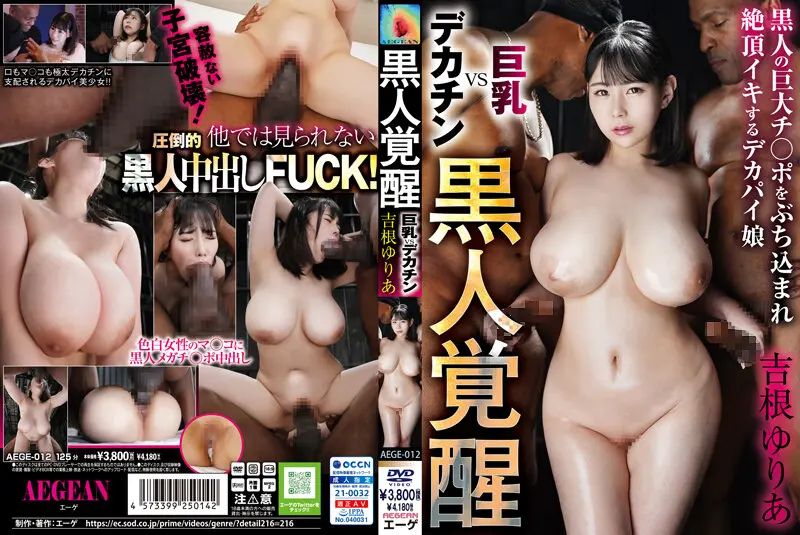 New interracial releases are becoming fewer and far between so upon seeing this release I was somewhat optimistic until I realized the studio behind it is rather...mediocre to say the least. Unfortunately, mediocrity is mostly what this film amounts to. There's really not much of an overall plot to this one. It's pretty straightforward with the first few scenes casting her into a more submissive role and scenario while the last scene is definitely more mutual. The focus falls squarely on the action to which the results are rather mixed. It consists of two sex scenes, two blowjob scenes, and a handjob scene. First off, the handjob scene is absolutely terrible as it mainly centers around Yuria licking the dude's head all over for about 10 minutes straight while the camera is just inches away. It's so stupid and doesn't provide any satisfaction whatsoever. Pretty much every cumshot here is fake as well and we all know how I feel about that. Now the actual sex itself is solid enough, especially with some nice paizuri to kick off the second sex scene.
Acting-wise, Yuria is mostly submissive here which does fit into the theme of the film so I can't complain too much. And honestly, she delivers a good submissive performance all things considered. Her facial expressions are spot-on and she doesn't overdo it which can be easy to do. Sometimes other actresses can be way over the top but Yuria plays it pretty mildly. Now lastly we have the production values which are sadly pretty lackluster. There are only two settings throughout with one being a jail cell and another a very plain-looking bedroom. The lighting in that scene doesn't help either as it's too bright and doesn't accentuate her curves at all really. The pacing could be a bit better too in some spots as a couple of scenes last a little longer than they should. The camerawork at least is decent for the most part and Yuria's hair and makeup look quite nice. I have no complaints there. So at the end of the day, AEGE-012 provides some mild enjoyment for interracial fans but beyond that, it's pretty underwhelming with mediocre production values and middling action. But if you're a big fan of hers or the genre, then perhaps give it a shot but just temper your expectations.
Overall Rating - 7/10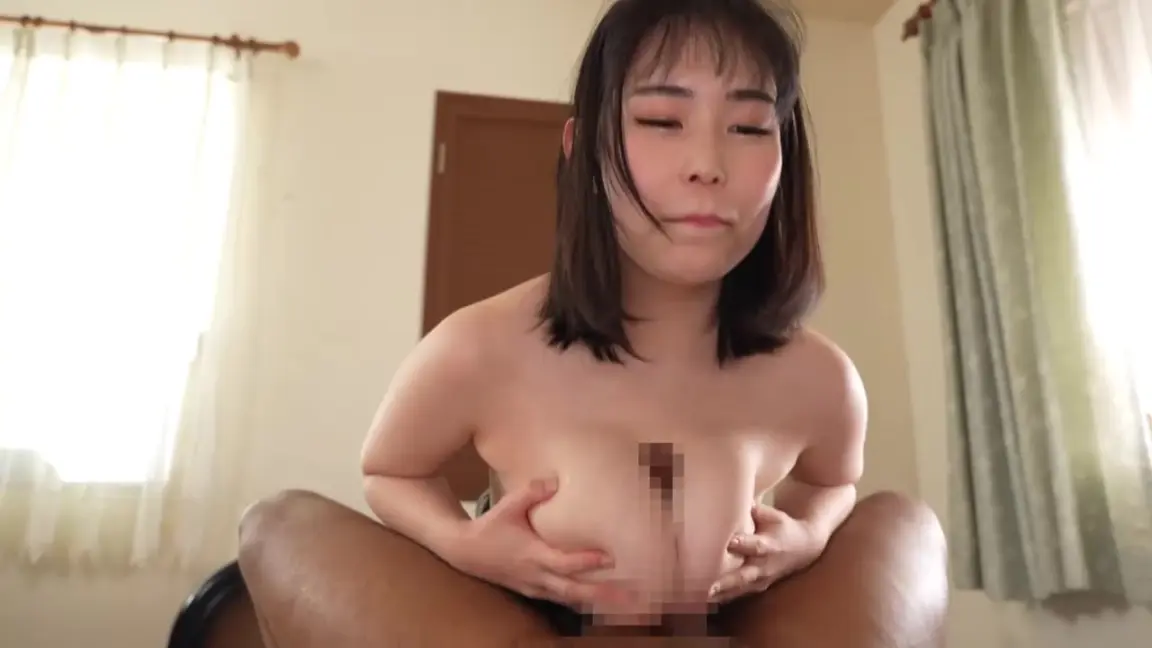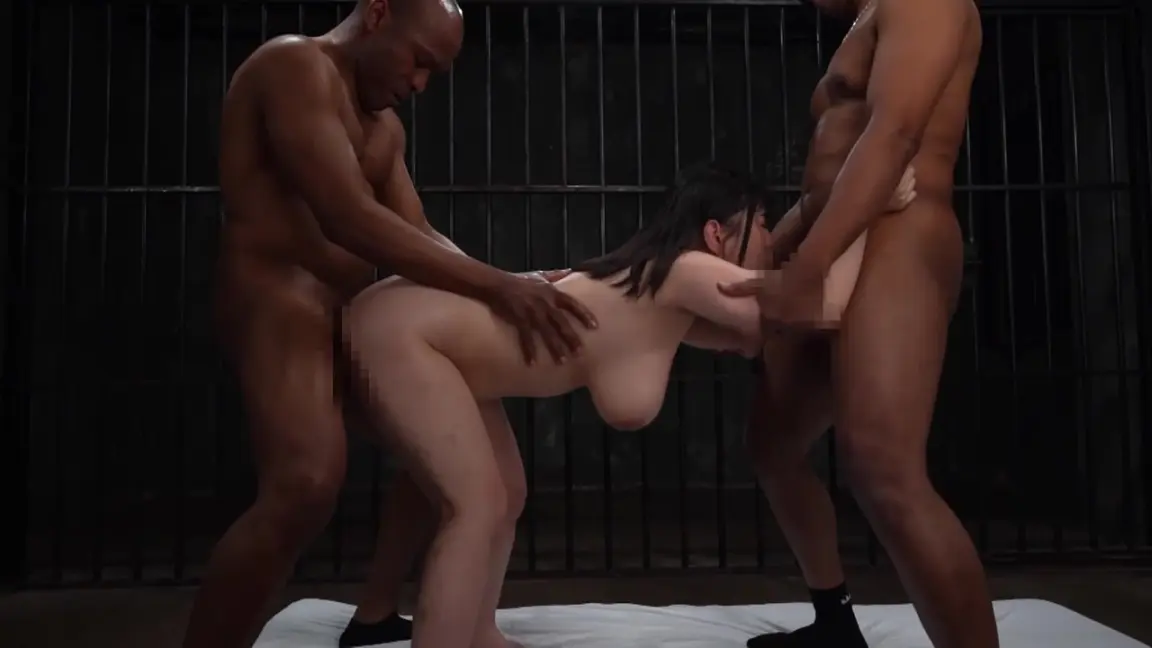 JUNY-096
Lazy afternoon… Horny Nympho Busty Wife Ambushes With An Obscene Cosplay! Blowjobs And Creampie Sex!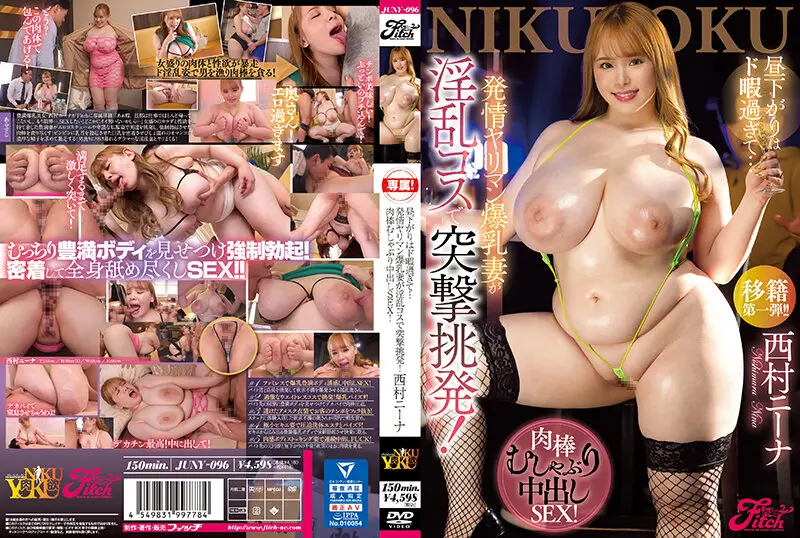 Nina Nishimura seemingly took a few months off which was a bit worrying as we didn't know if she'd come back or was on a long hiatus. Thankfully she just transferred from Madonna to Fitch which is a pretty fitting move for her honestly. And coincidentally she ends up with a role that suits her perfectly as we see her play a nympho housewife on the prowl for some lucky guys. She hunts them down at a few different locations such as a restaurant and a bar all while sporting some very revealing and slutty outfits. I greatly enjoyed this setup as it puts Nina in a more dominant position and there's a nice range of scenarios for each scene helping to keep things feeling fresh. There's a great variety to the action as well consisting of two sex scenes with one being a threesome and three other scenes featuring paizuri and handjob action. Overall it can be a little hit-or-miss as the sex scenes are generally satisfying but one of the paizuri scenes for example uses a soapland theme and well, you know how I feel about that...
Also, it's a bit frustrating that one scene is mostly tittyfucking but then she just jerks him off onto her chest. It's a big pet peeve of mine. When it comes to the production values everything is pretty solid generally. Her wardrobe is appropriately slutty doing an amazing job at showcasing her huge tits although I wasn't a big fan of the first outfit. The lighting is pretty on point too except for it being a tad too saturated in the soapland scene, at least for my liking. Lastly, Nina manages to deliver a terrific performance all around. I do think she could've done a little better at taking control in some scenes but really other than that I have no major complaints. She's got a nice alluring vibe with equally devilish and engaging facial expressions to boot. Nina has always been a pretty consistent performer and that hasn't changed here. Overall I quite liked this film and am eager to see what comes next with her move over to Fitch. I think Fitch fits her like a glove so I'm expecting great things from her.
Overall Rating - 8.5/10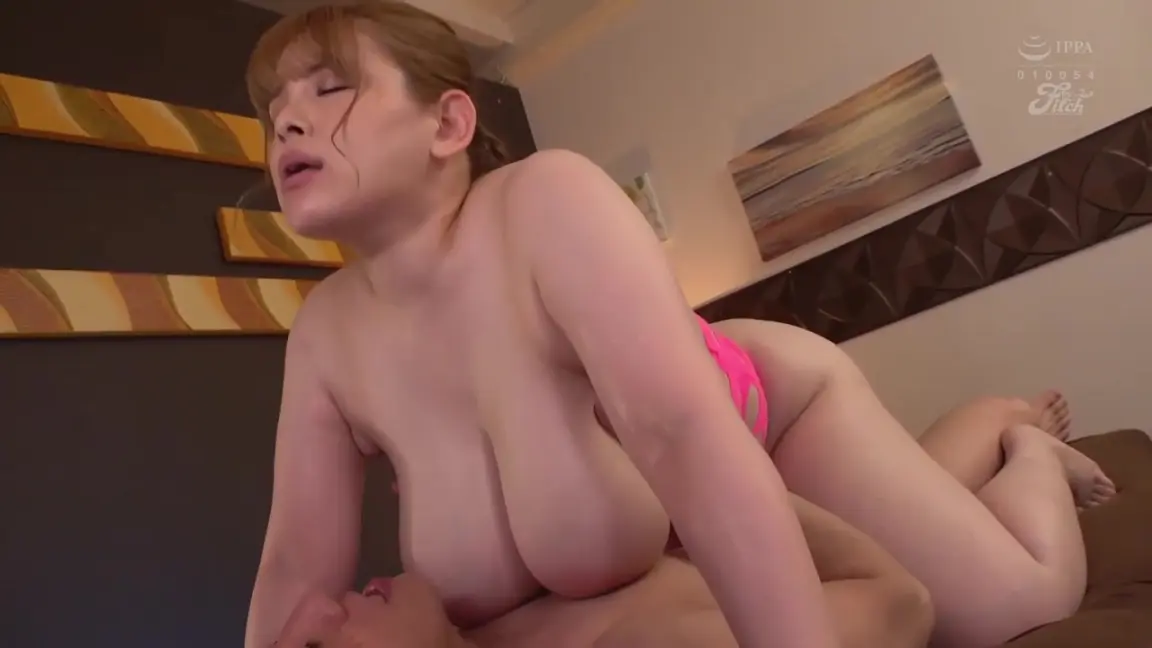 HMN-441
Cheating Investigation Harem Sluts - Double Big Ass Punishment
Starring Mizuki Yayoi and Yui Hatano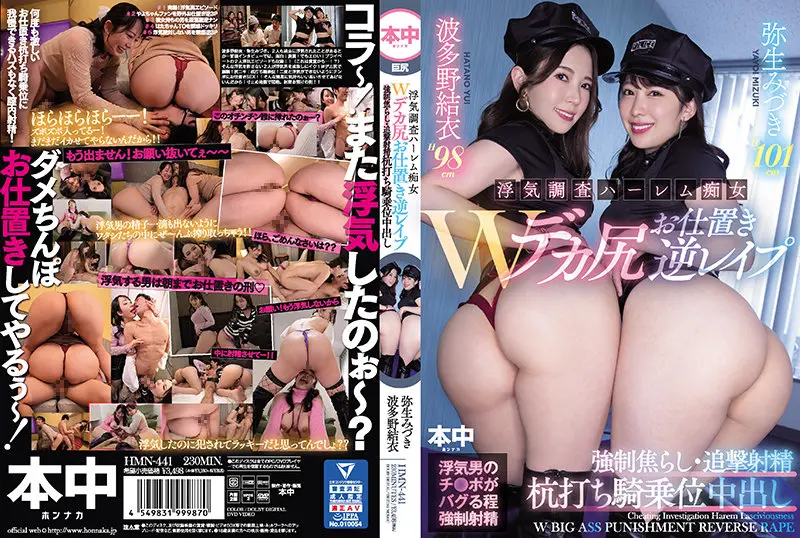 I'll be honest, I wasn't too sure about the combination of Mizuki and Yui. It seemed like a random pairing but since Nao Masaki was at the helm, I knew we were in good hands. The plot revolves around the pair tracking down cheating men and "punishing" by fucking them silly to teach them a lesson. It's pretty absurd but these two back it all up with their bubbly and engaging personality that lights up the screen. Mizuki in particular is an absolute firecracker. The chemistry between them is decent at least and there's even some nice girl-on-girl action. In fact, there's a whole scene practically devoted to it as they kiss, fondle, and eat each other out. It's nothing too wild but is very refreshing to see at least and it's played off well as it's shot in POV as you're made to watch while you jerk off. The action in general is quite nice with 3 full sex scenes and the aforementioned scene above.
Each actress gets an equal amount of screen time and there's a heavy focus on their asses so expect plenty of cowgirl. All around pretty fun. The film is executed fairly well across the board too thanks to the GOAT director, Nao Masaki. The only issue I have is the pacing as the film is a whopping 3 hours and 48 minutes with some excessive build-up in a few scenes. Also, it's criminal that there's no actual sex scene utilizing those police officer uniforms. It's just for the setup scene at the start and that's it. Pretty lame. Also, I'm just not that into current Yui anymore so personally I would've preferred someone like Alice Otsu as her co-star instead. Or even Jun Suehiro or Sora Amakawa. All that said, I still had an amazing time with this one. Nao Masaki once again delivers a wild watch with her trademark top-notch production values, thrilling action, and exuberant performances from the actresses.
Overall Rating - 9.5/10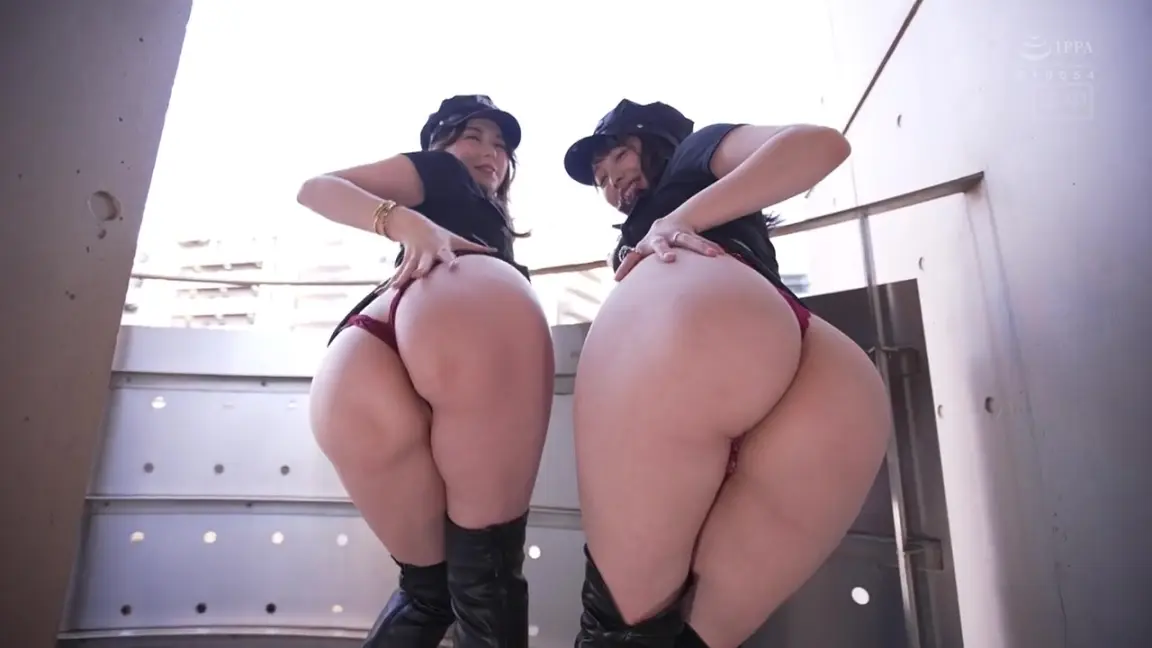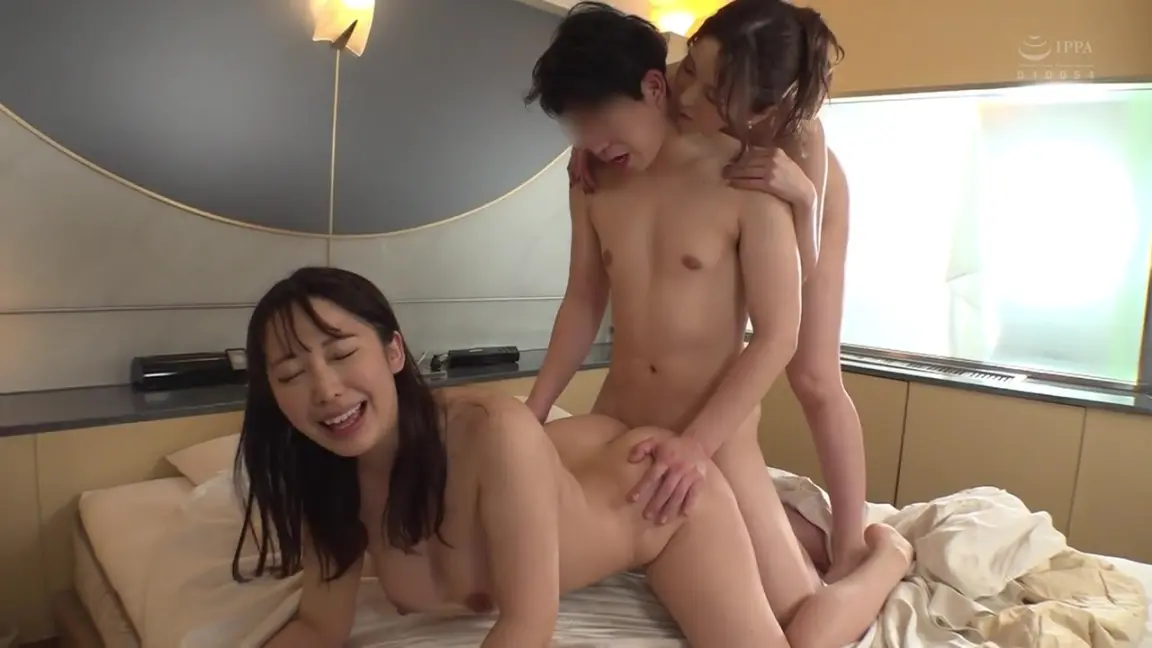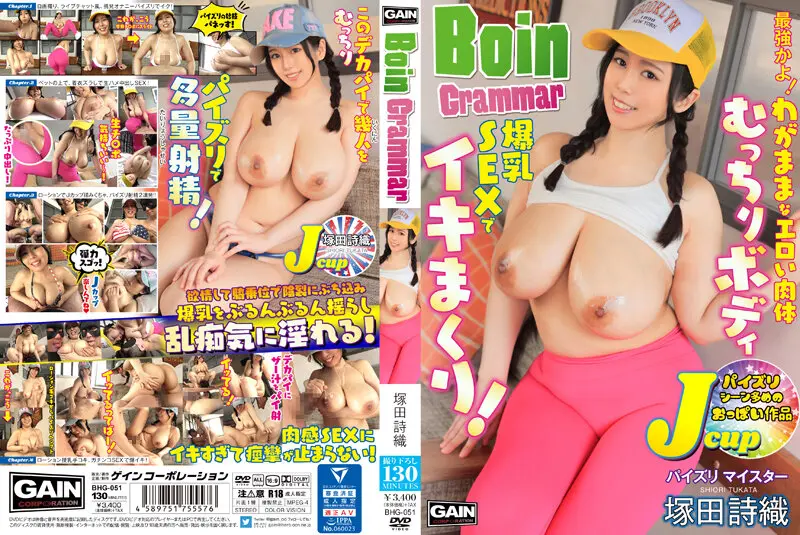 I gotta say this is a very eye-catching cover. Can't go wrong with Shiori Tsukada in pigtails with her huge tits hanging out. Does the film live up to this nice cover though? Well, not entirely. At its core it's a very simple video that simply centers around her boobs and tittyfucking. That's really about it as it's pretty vanilla all around. That's not really an issue though as long as the video itself is good but it ends up being a very mixed bag. For starters, the action has its fair share of pros and cons. It primarily features two sex scenes, two paizuri scenes, and an utterly boring scene where she plays with herself and tittyfucks a dildo for nearly half an hour. It's a complete waste of time. The paizuri scenes are quite solid at least and the sex scenes are fine but really nothing too memorable in the long run.
Not exactly helping in the matter is the mediocre production values. There are really only two rooms used for the entire film and both are rather drab. The lighting is also pretty one-note with little to no variety whatsoever. Unfortunately, the camerawork doesn't fare much better. There are some pretty weak angles at times and lackluster use of static shots that are pretty unsatisfying. I will say though that the wardrobe variety is terrific at least as it goes for a more western vibe with her choice of hats and a patriotic red, white, and blue bikini top. Last but not least we have her performance which is probably what you expect. When it comes to the tittyfucking, she's not half bad. But nearly everything else will leave you underwhelmed for sure with weak facial expressions and mediocre enthusiasm. So overall I enjoyed the juicy eyecandy here and some of the action is solid but the forgettable production values and so-so performance from Shiori doesn't do the film any favors and leaves you a bit disappointed.
Overall Rating - 7.2/10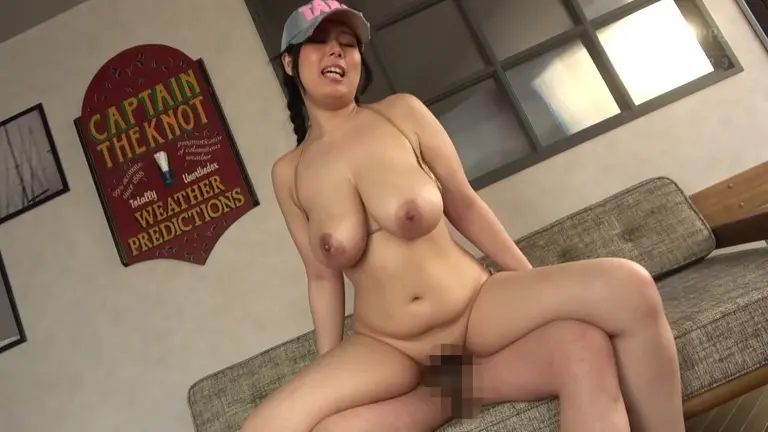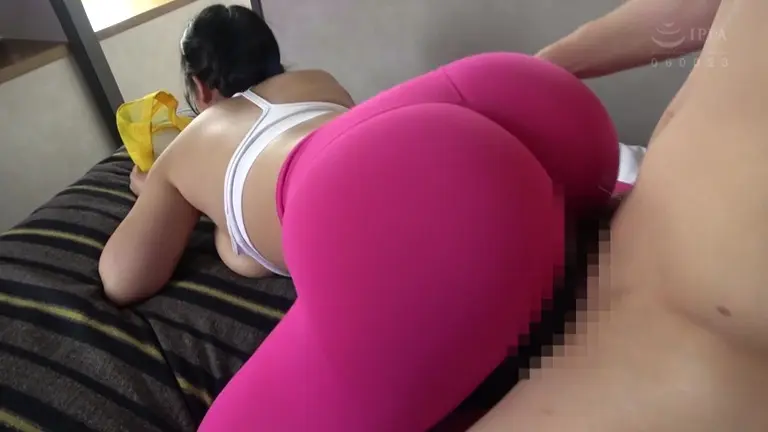 HODV-21790
Got Excited By The Weak Neighborhood Big Butt Wife Of A Husband Who Is Living Alone During A Business Trip, And Desperately Negotiated With A Big Cock
Starring Jun Suehiro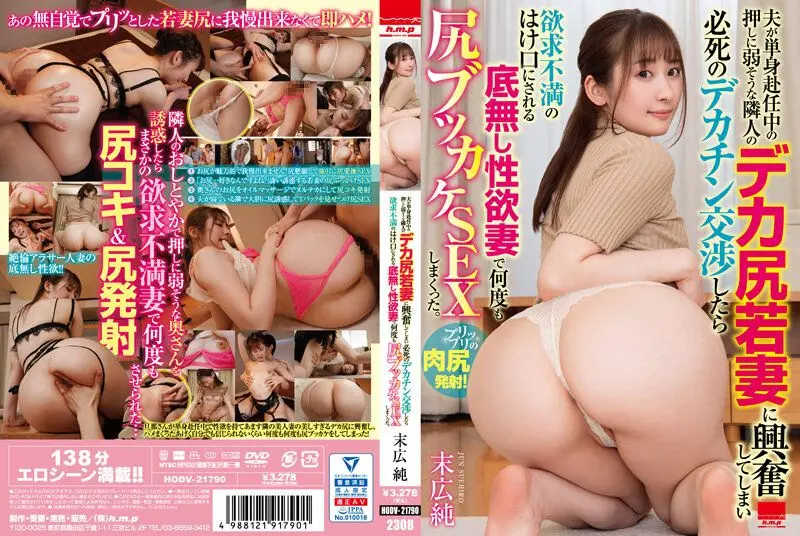 This was one of the last films I checked out for the month but I'm glad I did as it turned out to be a real treat. The plot centers around Jun playing a married woman who inadvertently leads her next-door neighbor on by flashing her ass and teasing him with upskirt shots. Soon enough he can't help himself and begins to fuck her. You all know how this premise goes by now. She's resistant at first but eventually loosens up and openly invites it as the two get it on multiple times throughout to quench her sexual frustration. It's a role that fits her extremely well both physically and as a performer. It would've been nice if risk played a more important role such as having the pair sneak around the husband some more but it's not a huge complaint as the action we do get here is quite good but not perfect.
It consists of three sex scenes and an assjob scene. Unfortunately, the assjob scene is rather underwhelming and one of the sex scenes really just features one position and the camerawork doesn't exactly give you the best angles either. But the other two sex scenes are fantastic with a nice array of positions that all showcase her booty in terrific fashion. This leads me to one of the best aspects of the film, the eyecandy factor. Jun's ass here looks amazing and the lighting, for the most part, does a solid job of making it stand out. The camerawork captures some impeccable shots too helping to bolster it all. Now I will say her performance is mostly just average. I feel like she could've been a bit more proactive and her facial expressions are a tad underwhelming. HODV-21790 has it's share of flaws but I still enjoyed this one thanks to Jun's top-notch booty, decent plot, and mostly solid production values coupled with a few very nice sex scenes.
Overall Rating - 8.3/10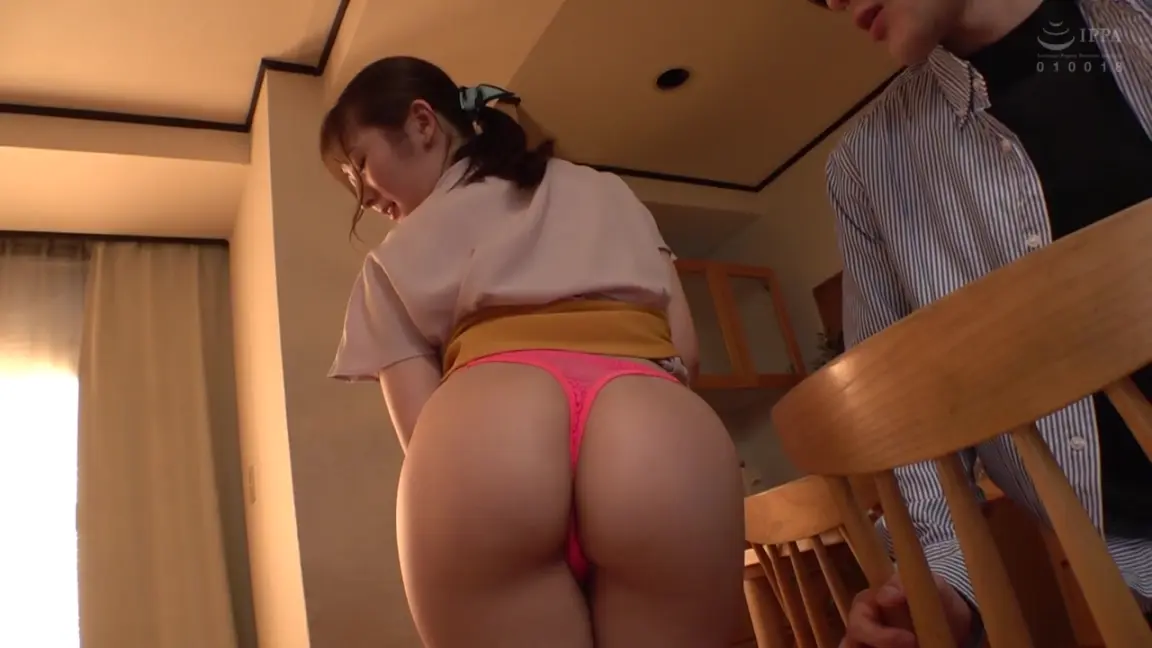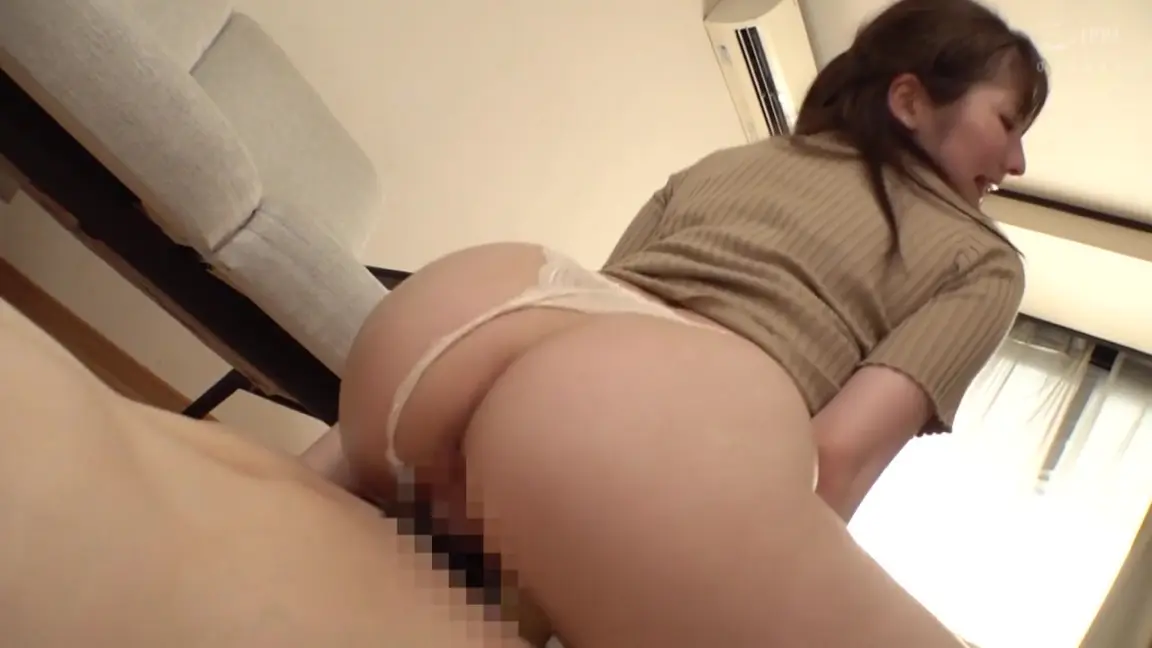 Opinions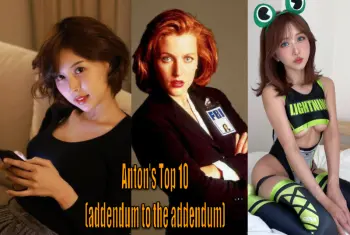 Anton finishes his addendum to his previous "Top 10" list with the remaining 5 actresses he quite likes. Those of you whose sexual awakening came from Dana Scully on the tv will enjoy this article.
Opinions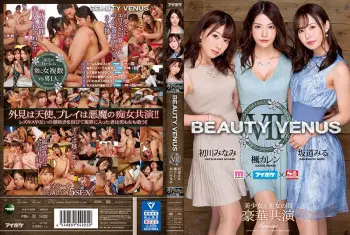 New To Me 9 - First impressions of some new and veteran JAV actresses
Opinions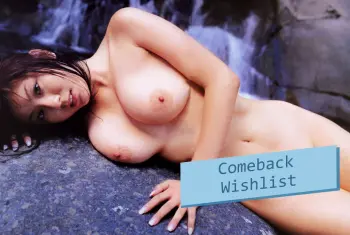 Ever wish a retired actress would make a surprise comeback? This my wishlist for returning actresses.