First Impressions - Jun Suehiro
Published : July 31st, 2023
Written by Panking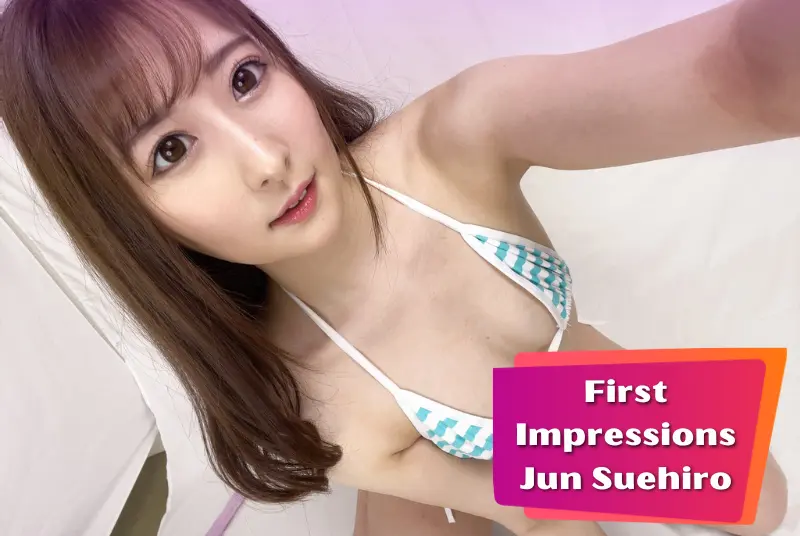 Jun Suehiro initially caught my eye back in June when I watched her lesbian film with Non Ohana. You can see my review of it here if you're interested. Anyway, she seemed pretty nice so I was wanting to give her a full chance. Fellow writer Oppaira has already checked her out in this debut review post if you'd like to hear his thoughts as well. She seemed like a capable performer and has a surprisingly nice booty. She first debuted with Madonna last year but has since become a freelancer which has really opened up her career giving her lots of opportunities. So as usual I've selected five different films to watch and review. In the end, I'll give my closing thoughts on her and decide if I'll continue to watch more. With all that out of the way, let's begin!
---
GVH-490
Irresistible Temptation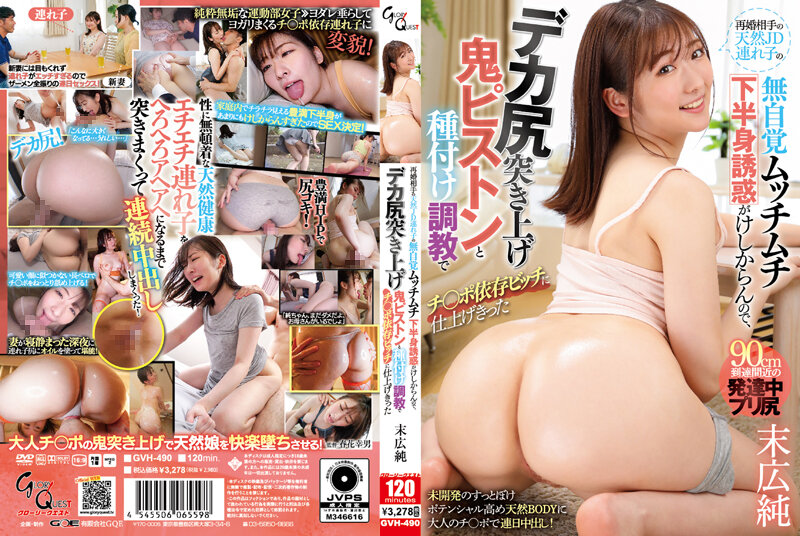 I don't really care for Glory Quest all that much but upon seeing this cover I couldn't resist. Here we see Jun playing a stepdaughter whose mama gets remarried. The stepfather can't help but notice her plump body and decides to help himself to her. She ends up enjoying herself and the two proceed to go at it multiple times throughout. It's not really a theme that I'm crazy about but Jun does manage to pull it off pretty well and plays her role adequately. She starts out submissive but soon loosens up with more lively facial expressions and enthusiasm. Jun usually gets roles skewered towards the more mature side but it's kinda nice seeing her tackle a much younger role for a change.
When it comes to the action, the scene count is a tad low. It consists of two sex scenes, an assjob scene, and a throwaway masturbation scene at the very end. There are also some brief two-minute-long sex scenes or so added around the beginning. Between those and that last scene, they could've axed those and added a more meaningful scene. At least the scenes included are pretty satisfying and indulge in lots of ass focus. Just beware that there is a heavy use of fish eye lens here. It doesn't bother me too much personally. I do think the lighting could've been a bit better in the sex scenes as it doesn't always accent her ass and figure in the best way. It's still an enjoyable film though. But these few issues keep it from its true potential.
Overall Rating - 8.2/10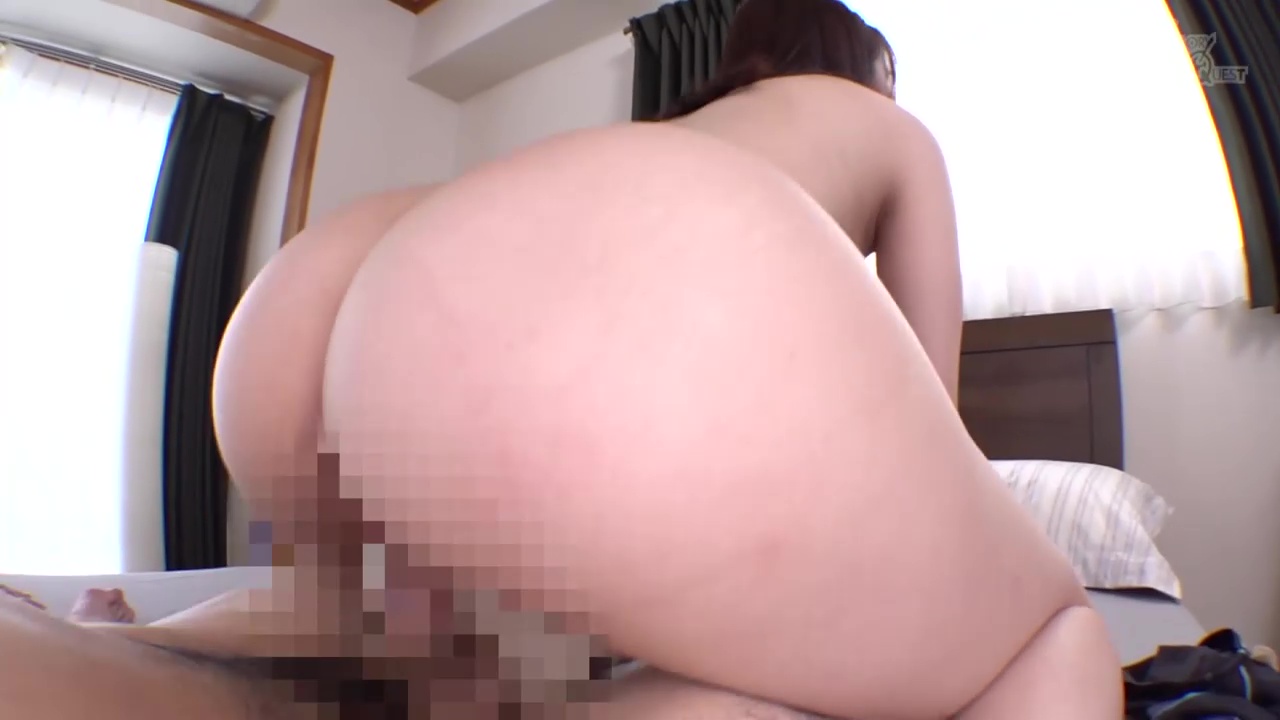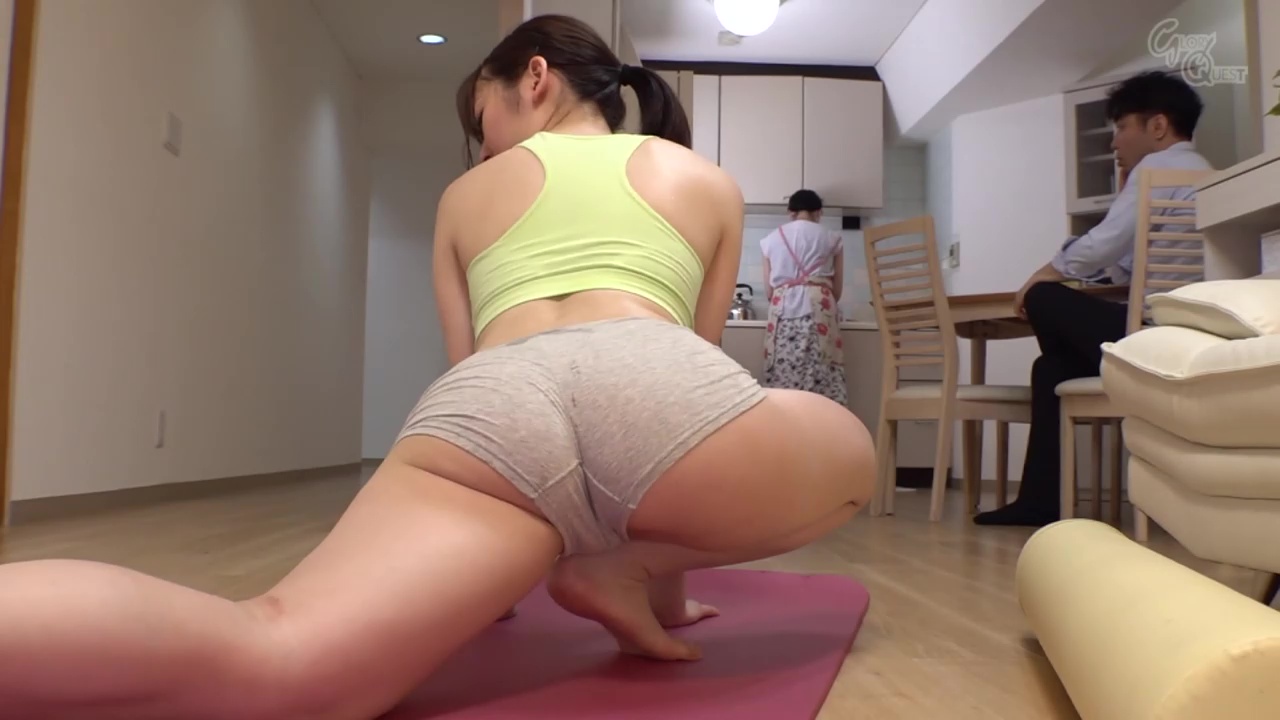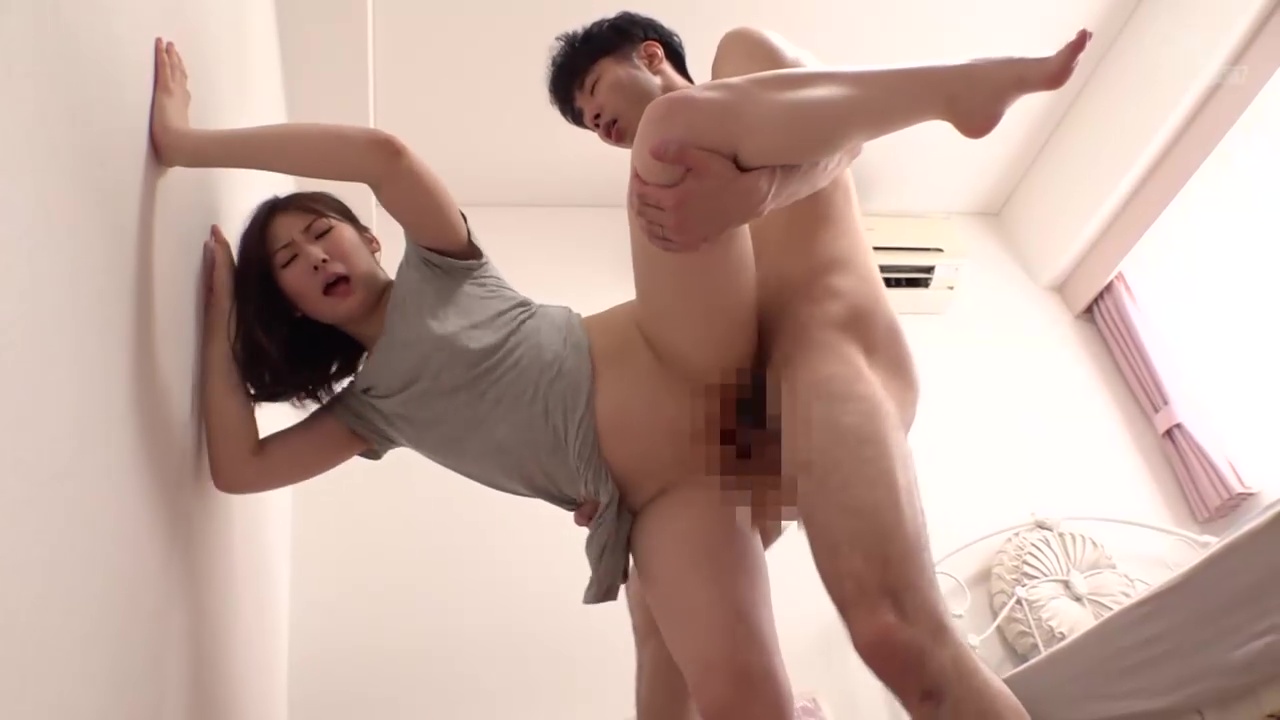 ---
HMN-359
Big Ass Teacher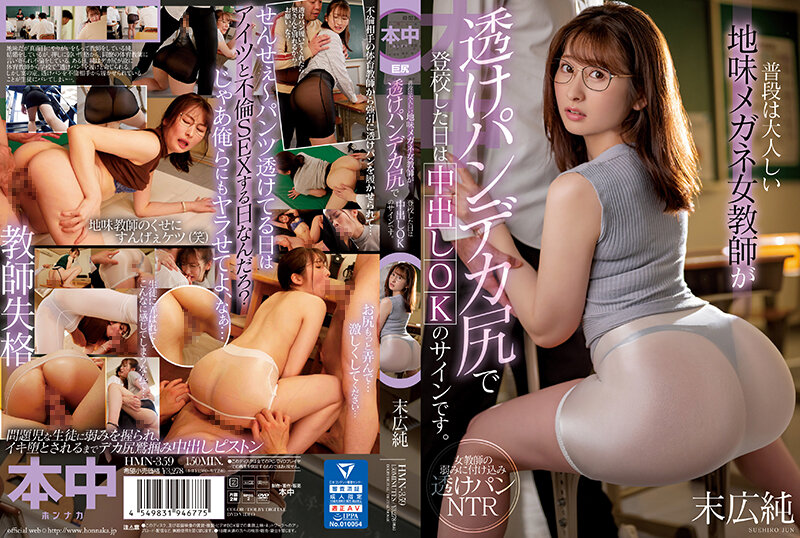 This was actually the first video I ever watched of Jun Suehiro and it made a great first impression. The premise centers around Jun playing a school teacher who has an affair with the physical education instructor. A few students find out about this and hold it against her in exchange for sex. It's not a preferred plot of mine but I really loved the see-through skirts that she wore at least that are also a key element of the film. Now given the NTR type of setup you can bet on her performance to be quite submissive. Don't really have much to say on that matter. She does alright but at times her general energy and facial expressions can be a bit lacking. Overall it doesn't really impact the film too much.
The other aspects of the film though are pretty great starting with the action. It consists of just three sex scenes with the last one being a threesome. I do think the quality of the sex is terrific and features loads of ass focus which is on point. But with a two-and-a-half-hour runtime, there are some parts that could've been trimmed down for sure. And some of the fake creampies do look ridiculous. And finally, I think all the production values are up to par. The camerawork especially is fantastic as it always captures the best angles of her juicy ass. The wardrobe is superb too and serves to compliment her thick thighs and booty. While I wasn't a huge fan of the plot, the brilliant action and ass eyecandy made it worthwhile.
Overall Rating - 8.2/10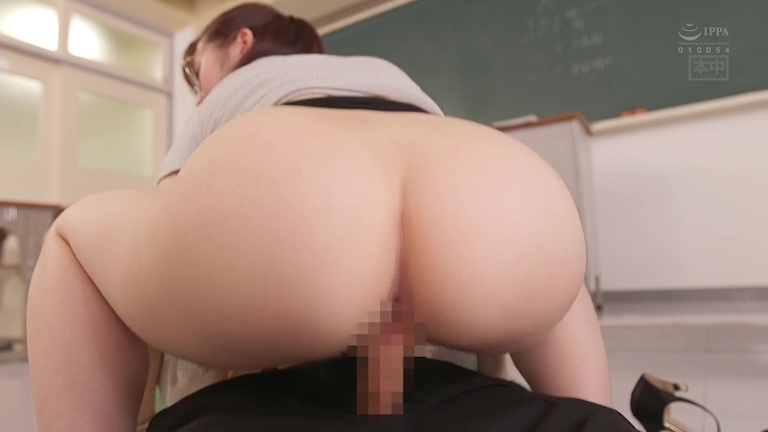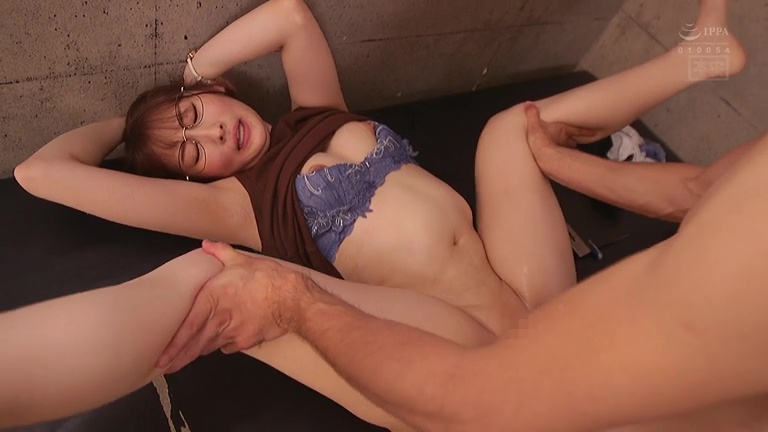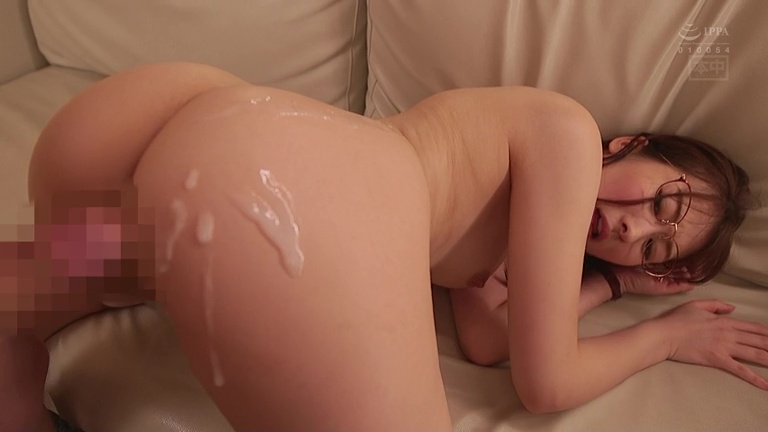 ---
MMKZ-124
A Cute Face And A Big Butt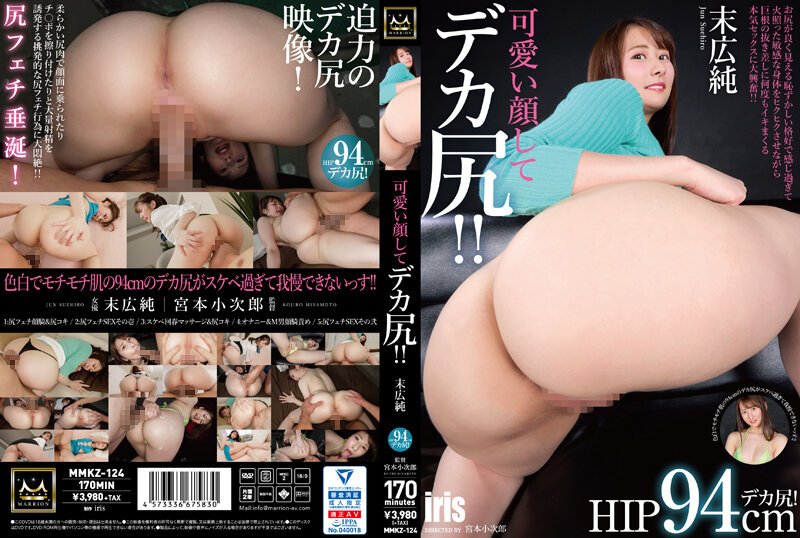 When I saw that Jun Suehiro shot an entry in Marrion's most famous series I knew I had to check it out. It always serves as a good vanilla film with a major focus on the actress's booty, which is exactly what we get here. I don't think I need to explain the premise for this one too much as it's extremely straightforward and I'm sure most of you reading this are already well aware of it. Just expect loads of ass goodness. Now this entry is exactly like any previous ones with it featuring the same execution from top to bottom. The action consists of two sex scenes, two assjob scenes, and a handjob scene. Don't have too many complaints here. Each scene highlights her ass quite well which is exactly what it should do.
Now the production values are where I start to have some minor issues. It's nothing too egregious but I feel like the lighting in the last few scenes could've been better. It doesn't exactly do her body and ass for that matter any favors. But on the bright side, the camerawork is quite good as always as it manages to capture the best shots of her booty in action. And lastly, when it comes to her performance, she's just average all around. Her facial expressions are decent enough but her enthusiasm feels kinda lackluster. Not terrible but definitely left me wanting more. All in all, MMKZ-124 is another fine entry in Marrion's signature series. It won't blow you away but if nothing else serves as a solid showcase for Jun's great booty.
Overall Rating - 8/10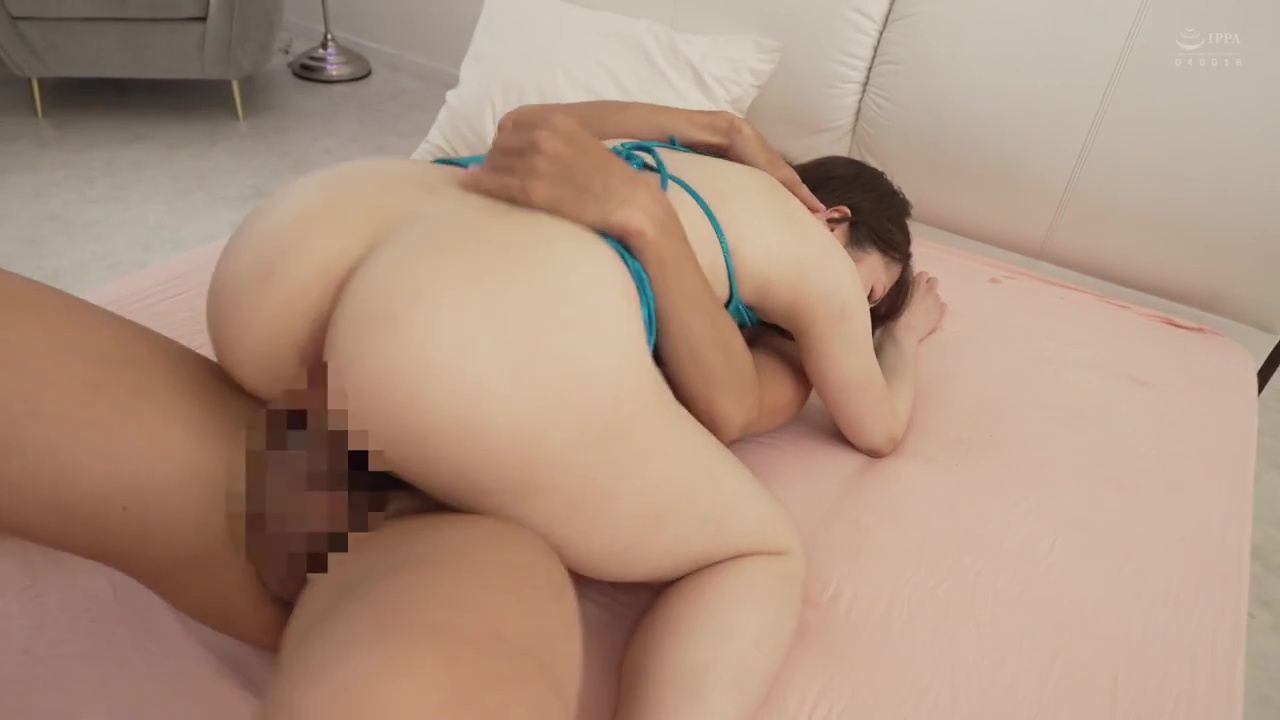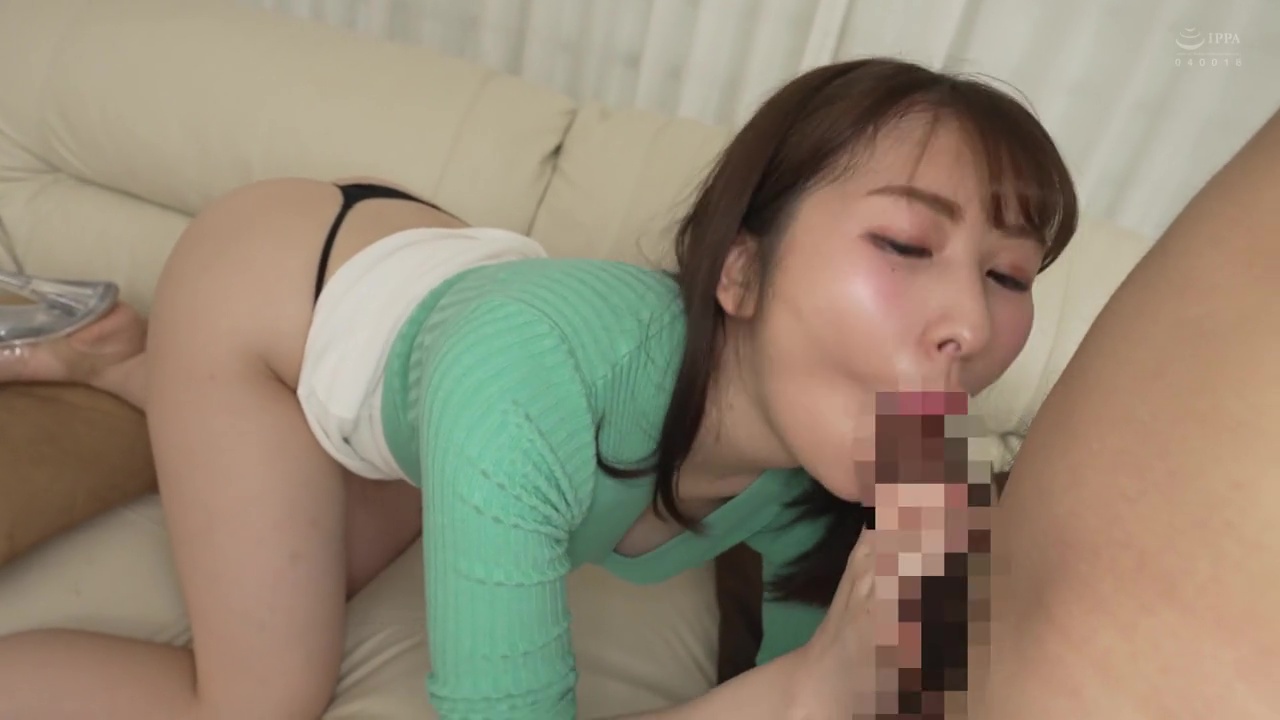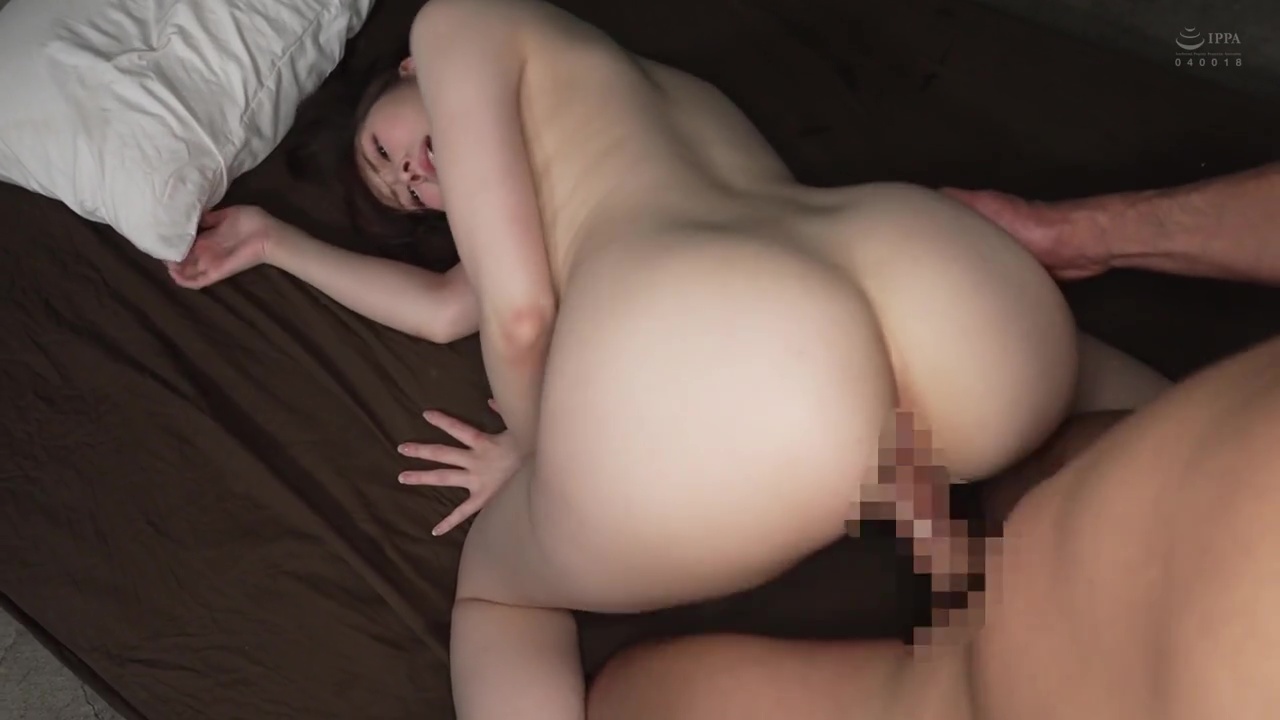 ---
HMN-301
Seduced By My Childhood Friend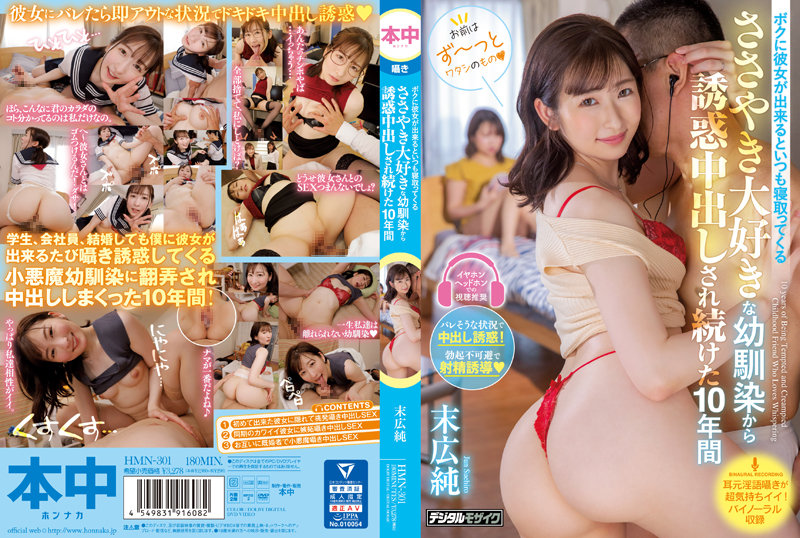 This particular film is directed by the one and only, Nao Masaki. She's hands down my favorite director in JAV so I had fairly high hopes going into this one and ultimately, I was pretty satisfied. Here we see Jun playing your friend from childhood who has come to visit you and your girlfriend. As in typical JAV fashion, she ends up seducing you behind her back. Enhancing the whole experience is the hinted-at inclusion of POV. This combined with the binaural audio really increases the immersion factor tenfold. Sometimes POV camerawork can feel a tad sloppy but not here as it's executed extremely well. Her wardrobe is nice too but maybe a little disconnected as she wears a schoolgirl outfit at the start to only then sport an OL uniform and a typical housewife outfit later.
It's not a huge deal but these sort of conflict with each other. The action overall is a tad light on quantity but makes up for it with quality. It features just three sex scenes but each one is fantastic thanks to the top-notch position variety and included risk element. Such as when she visits you in the office while your girlfriend is there and ends up teasing you by flashing her ass. Or when you're on a double date with her and she jerks you off at the table. Her performance is pretty solid as well with good facial expressions and enthusiasm. She could use a bit more of a spark here and there but for the most part, she does a terrific job. HMN-301 easily proved to be one of the best Jun Suehiro films I've seen yet thanks to some stellar POV camerawork, great setup making for some thrilling action, and a solid performance to boot.
Overall Rating - 9.1/10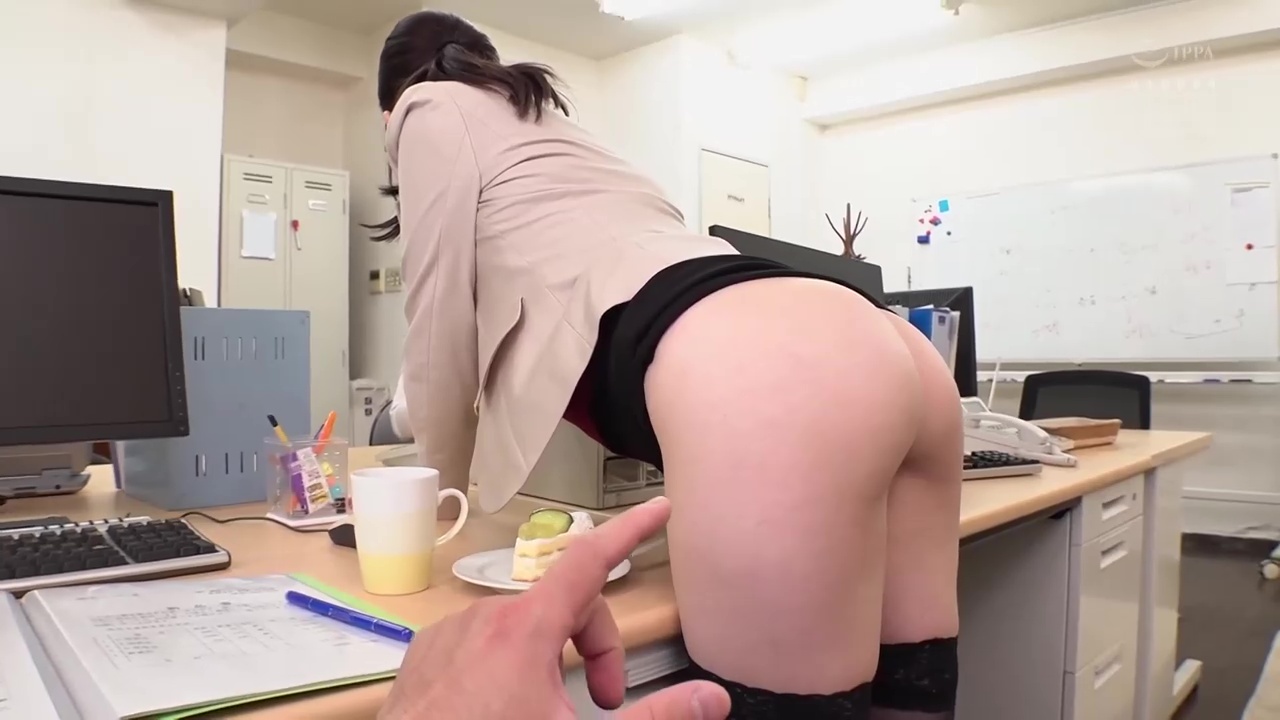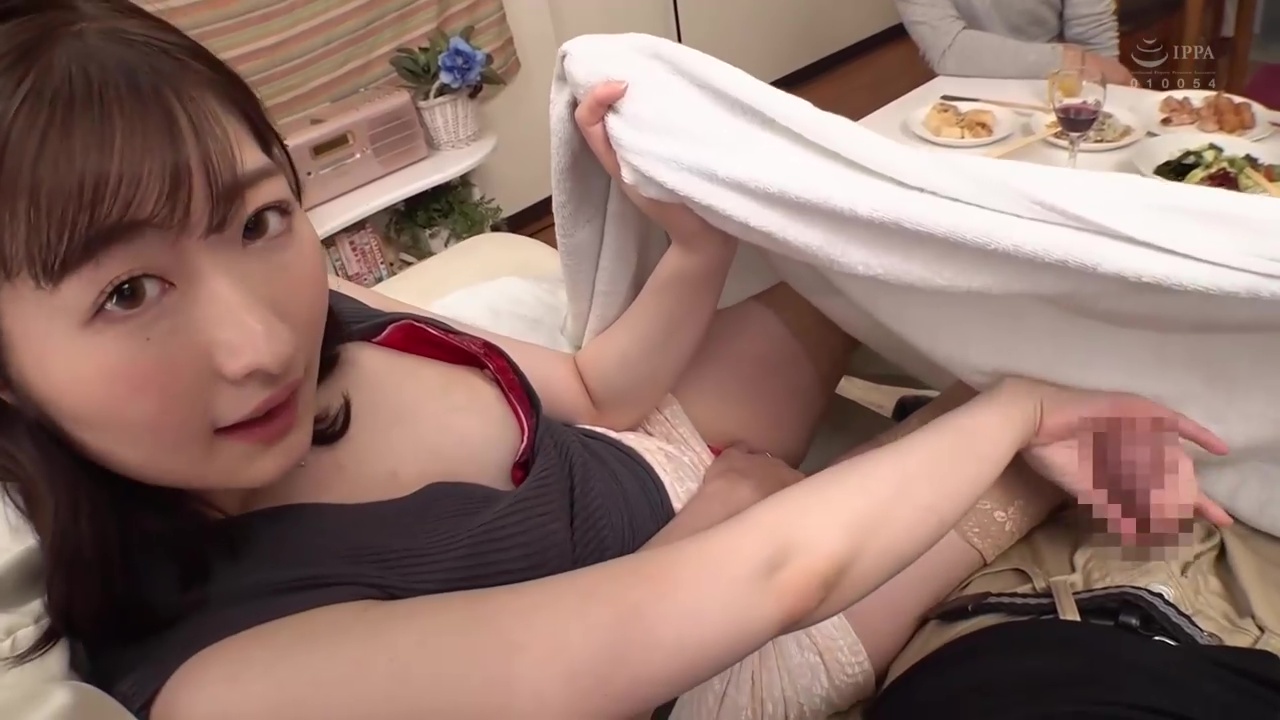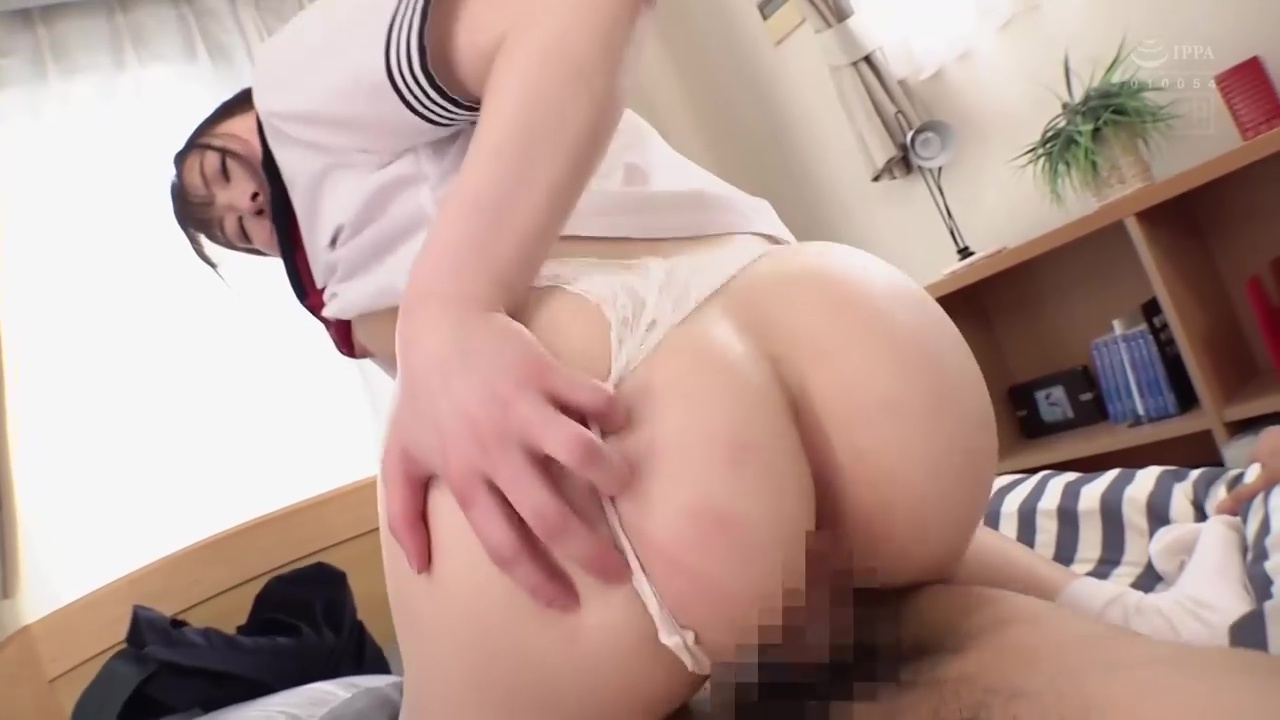 ---
DVDMS-981
Big Ass Housekeeper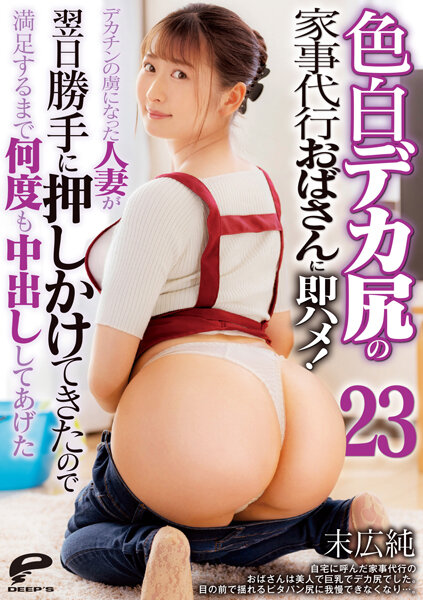 This is quite easily one of my favorite series right now in JAV so upon this entry being revealed, I knew I had to make it a part of this post. And once again it delivers. Just like all the other entries, we see Jun Suehiro playing a housekeeper who is hired to clean up this guy's place. He can help himself to Jun's juicy booty and soon rips her pants off as he goes to town on her from behind. She's submissive at first but soon gives in and even openly returns the next day for more fun. It's exactly like the other entries so no big surprises here. One of the biggest contributing elements to this series is the eyecandy factor and this film definitely delivers on that. You're treated to plenty of stunning shots of her on all fours in tight denim jeans in addition to some lovely cowgirl angles. And it's all framed very nicely thanks to the terrific camerawork although some of the static shots aren't too appealing and don't give you that great of a view sadly.
But on a more positive note, the lighting and wardrobe choice here is exceptional. The most notable outfit is easily the full-body fishnets in the last scene. It complements the jiggle of her booty perfectly and looks amazing. Moving onto the action which is also pretty great. It consists of five sex scenes altogether however, several of them are rather brief and aren't the most satisfying. There are also copious amounts of fake creampies but that's to be expected. The pacing can be a tad bloated too with some drawn-out foreplay and setup. Rounding all this out is Jun's remarkable performance. She definitely improves as the film rolls on and ends up taking over the leading role as she takes control with lovely facial expressions and great enthusiasm. I was eagerly anticipating this film and it didn't disappoint. It serves as a splendid showcase for not only her juicy booty but her nice acting ability too.
Overall Rating - 8.5/10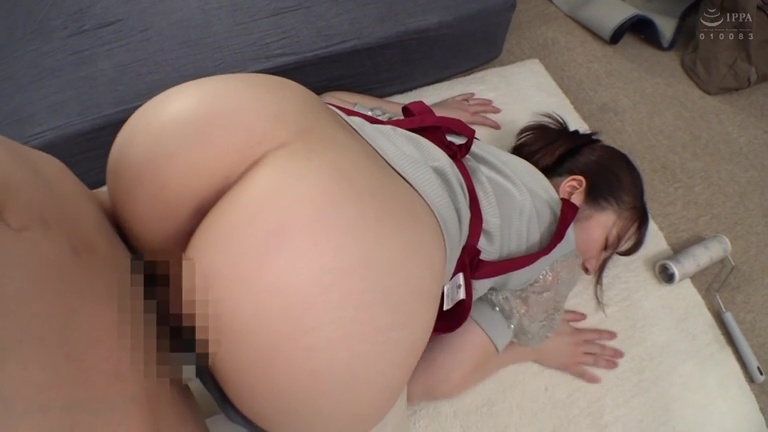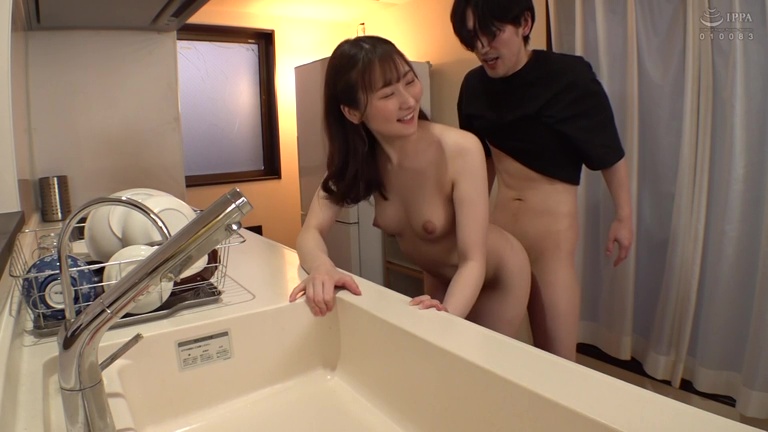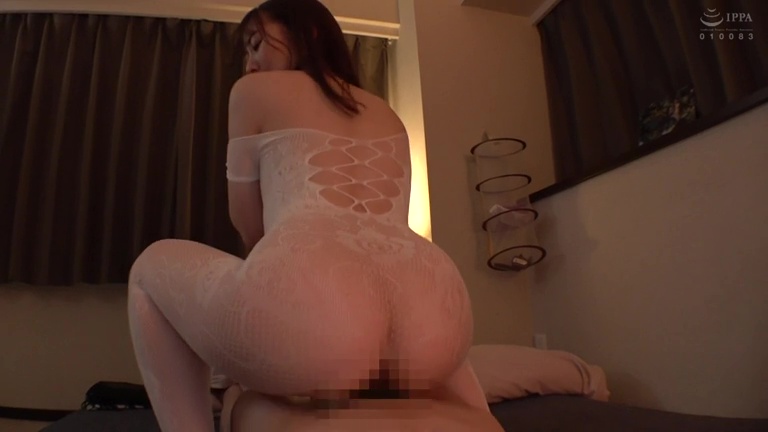 ---
Overall Thoughts
At the end of the day, how do I feel about Jun Suehiro as a whole? I'm pretty positive about her overall. Physically I quite like her. I won't lie, I do wish she had a bit more of a chest but it's not a huge deal really. The rest of her body is pretty solid with her ass being the biggest highlight obviously. It's nice and firm with a great shape to it and just the right amount of jiggle. It's easily my biggest attraction to her physically so naturally all my video picks highlighted that asspect prominently. In addition, I found her to be a really capable performer. She's easily more at home with more mature roles naturally so she does quite well with those. Her facial expressions can sometimes be hit-or-miss but for the part, she sticks the landing. I'll need to watch more to further evaluate her but I can't say I was ever disappointed by her acting yet. All in all, I can certainly she she's earned a spot on my watchlist and you can expect to see more of her in my posts in the near future.
Opinions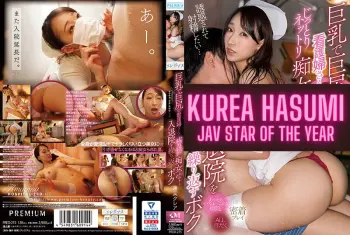 Kurea's dominantion goes beyond just her acting as she ruled 2020. She released hit after hit in relentless fashion. Join me as I list just some of her best films of 2020 and why she deserves the title of actress of the year.
Opinions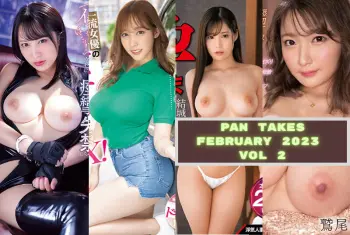 The month of February was so packed with new releases that I had to make another volume of Pan Takes to cover them all. So once again join me as I take a look at some of the best of what February had to offer.
Opinions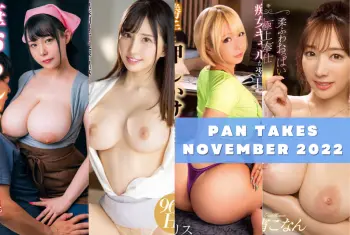 The month of November brought us a cornucopia of new exciting releases. Join me as I take a look at ten of them and see how they stack up.