Great Asses in JAV: Best New Asses in JAV to Watch in 2023 Part 2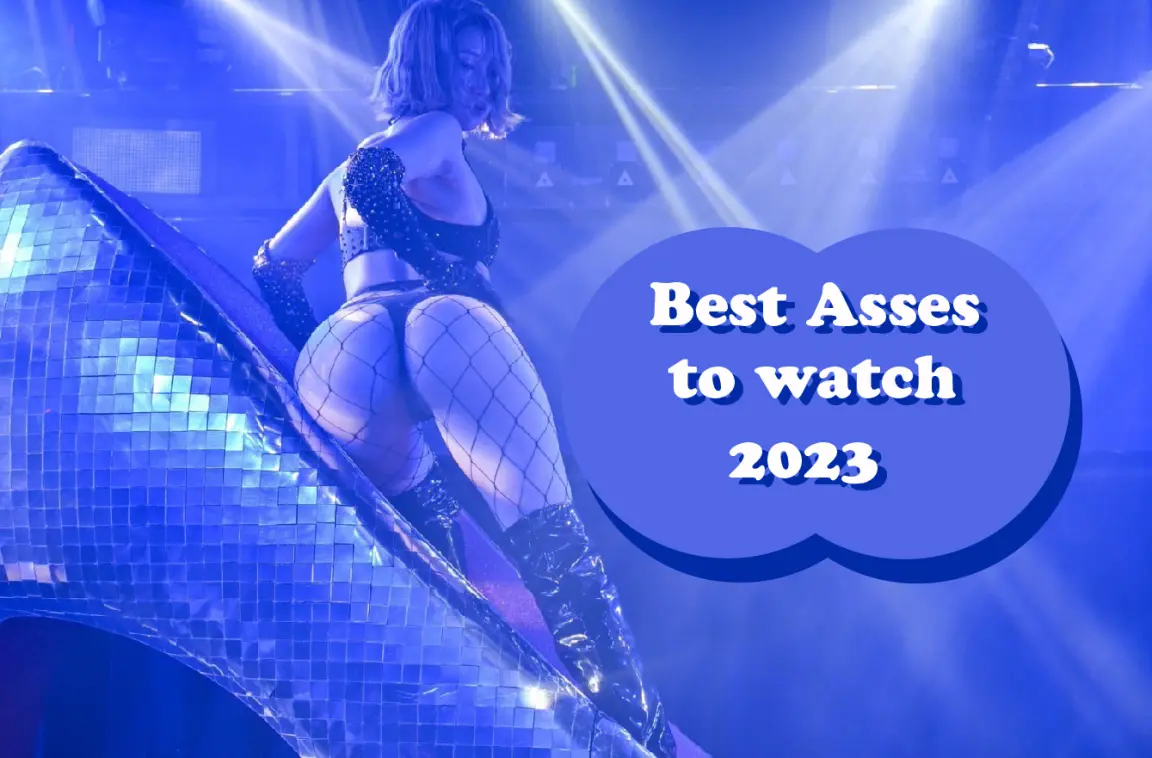 Mina Kitano – Firm Hammer
Batting first is Mina Kitano. A freelancer whose become hot stuff in recent years. Well liked for her pleasing looks, good performing, and that full figure. A plumpy full figured woman with the body to match. He ass is easily the best part of her body. A big meaty keister that she uses like a sledgehammer. Pounding men into blissful submission. It's quite firm and tight. Not much jiggle or bouncy fat to it. Some have wondered if it's natural or not. I can't say I can say if you like a big tight ass that works like happy pogo stick than you are in the right place.
Rec: DVDMS-777
"Milf With A Light Skin Big Ass Gets A Quickie When She Comes Over to Do Housework"
Erika Ozaki – Bottom Impression
Next we have Erika Ozaki aka Sakura Yoda. When I first reviewed her I noted her nicer than you'd expect ass and it's only gotten better with time. Erika at first glance with her slim build, slender figure, and flat chest looks like any other unendowed actress. A pretty face but not much to play with physically. But you can judge everyone by your first impression. When this little lady bends over you get a good look at her nice ass. I really undersold her round and big butt the first time. A tiny little waist that comes out to a nice set of hips. A small looking girl whose much more fun bent over.
Rec: TYSF-036 Big Ass Men's Massage Parlor Erika Ozaki Who Works For A Slutty Older Sister Who Loves Creampies
Luna Tsukino – Bubble Butt
Here's another favorite of mine Luna Tsukino. She is at the peak of her ass game. After years of trying to make a name for herself Luna has finally carved out a nice career for herself. Starring in hardcore titles, blow job focused titles, and most importantly videos that show off her great bubbly butt. Unlike tits it takes time for people to appreciate ass. It was years before she and studios realized where her real strengths lie. A round ass with a good amount of fat to it. She knows just how to bend it and arch her back to make it looks even more alluring. A real pro whose honed her craft. My favorite thing about it is it's perfectly taut and round shape. A sweet shapely bubble butt.
Rec: HMN-249 A Deca-ass Female Teacher Who Truly Received The Rehabilitation Of A Problem Student Does Not Notice The Vaginal Cum Shot Ejaculation And Runs Out Of Control Pile Driving Piston!
Alice Kisaki – Bottom Heavy
Next up is the voluptuous Alice Kisaki. Alice is known mostly for two things; her great chest and her sup par performing. While she might not light up the bedroom with her passion she does feature one more asset that gets her on the list. And that is her phat ass booty. Hiding below that chest is a bottom heavy figure that has a fat tushy attached to it. A seriously plump and jiggly bum. Fans of fatter asses should like what she's got. Sadly it gets overlooked in favor of her chest. So while Alice isn't a dynamo in bed she does have a dynamic body.
Rec: VENX-124 I Mistook My Big Sister-In-Law's Ass For My Wife's And Slipped My Dick Inside. Alice Kisaki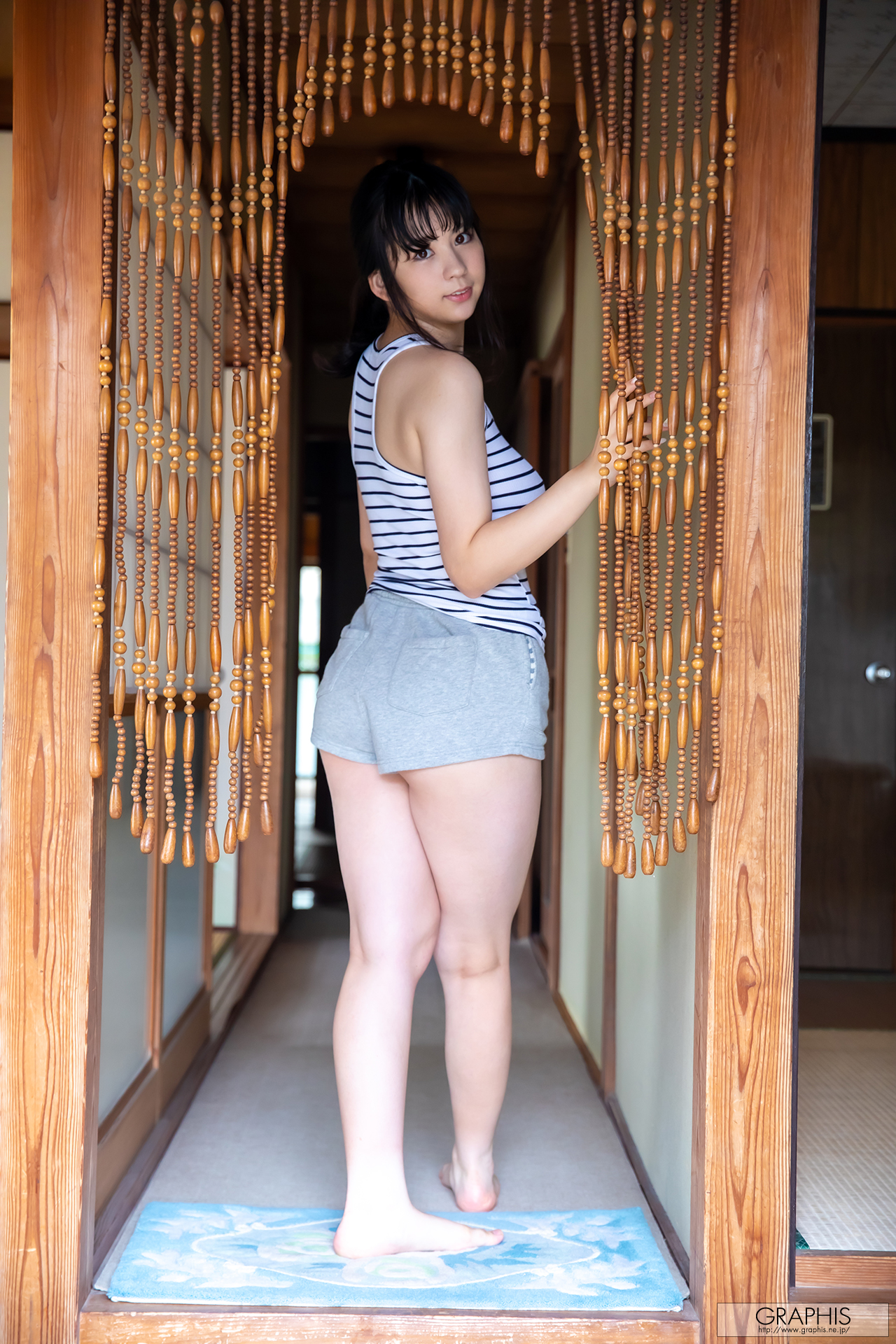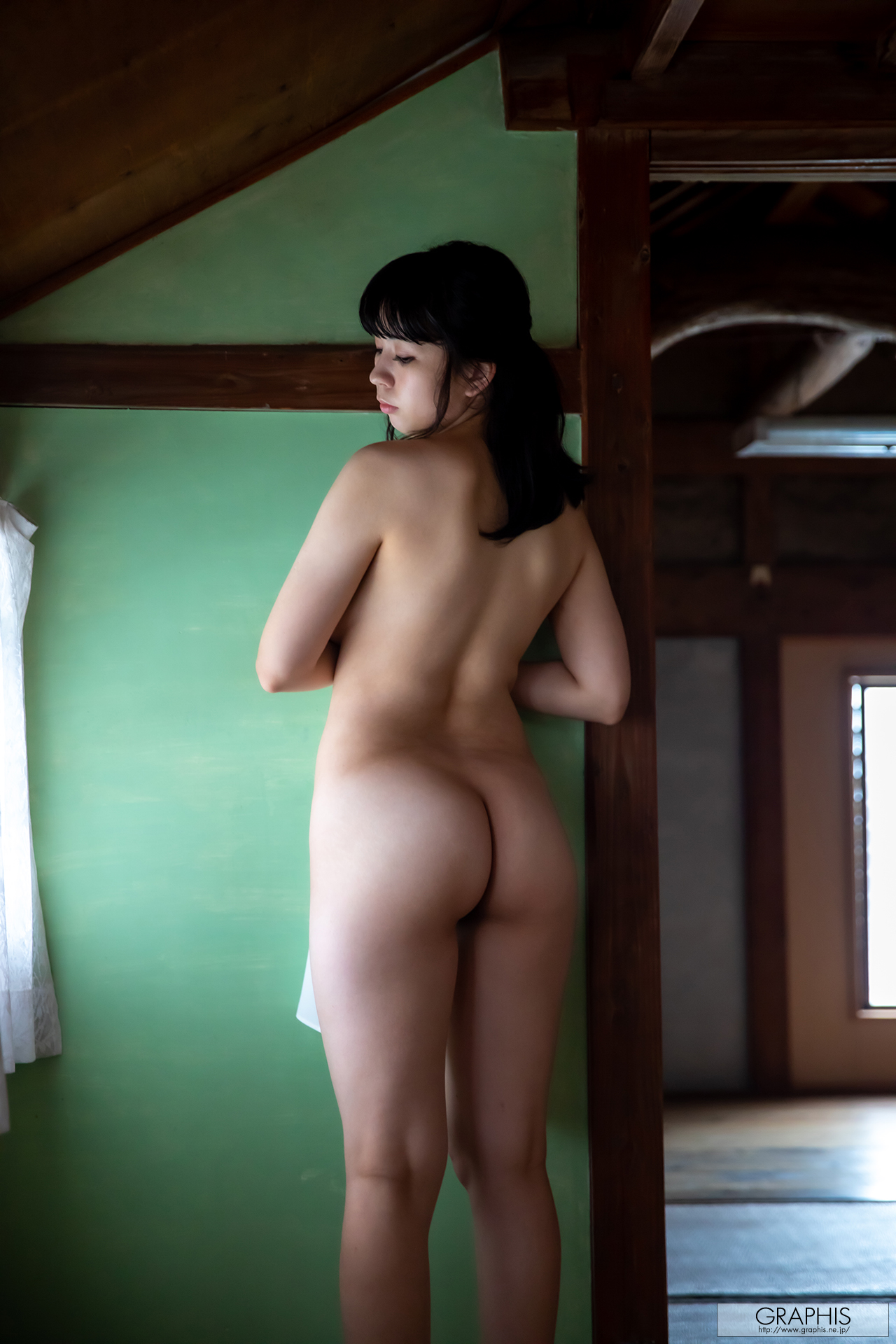 Sora Amakawa- Pound for Pound Ass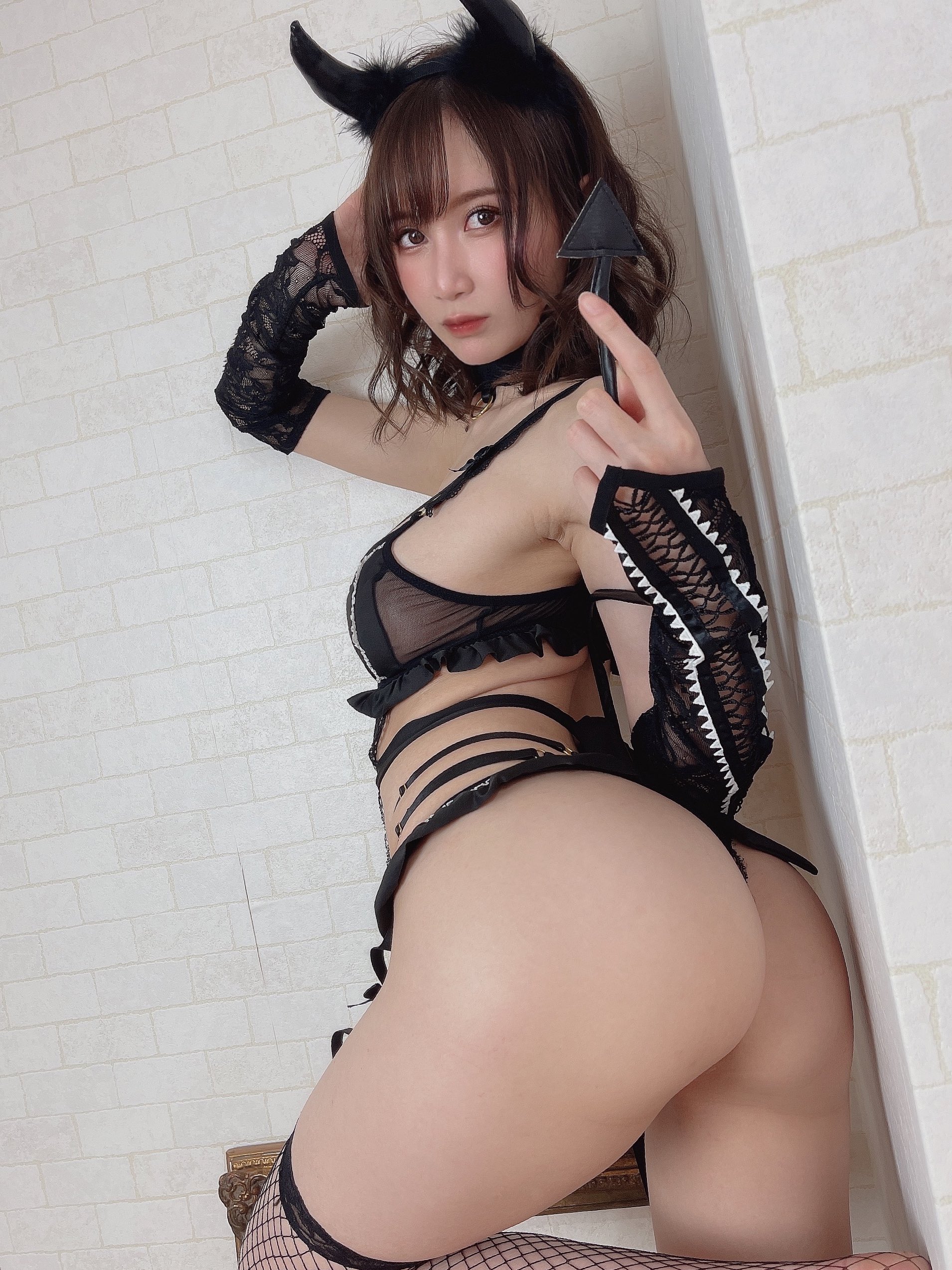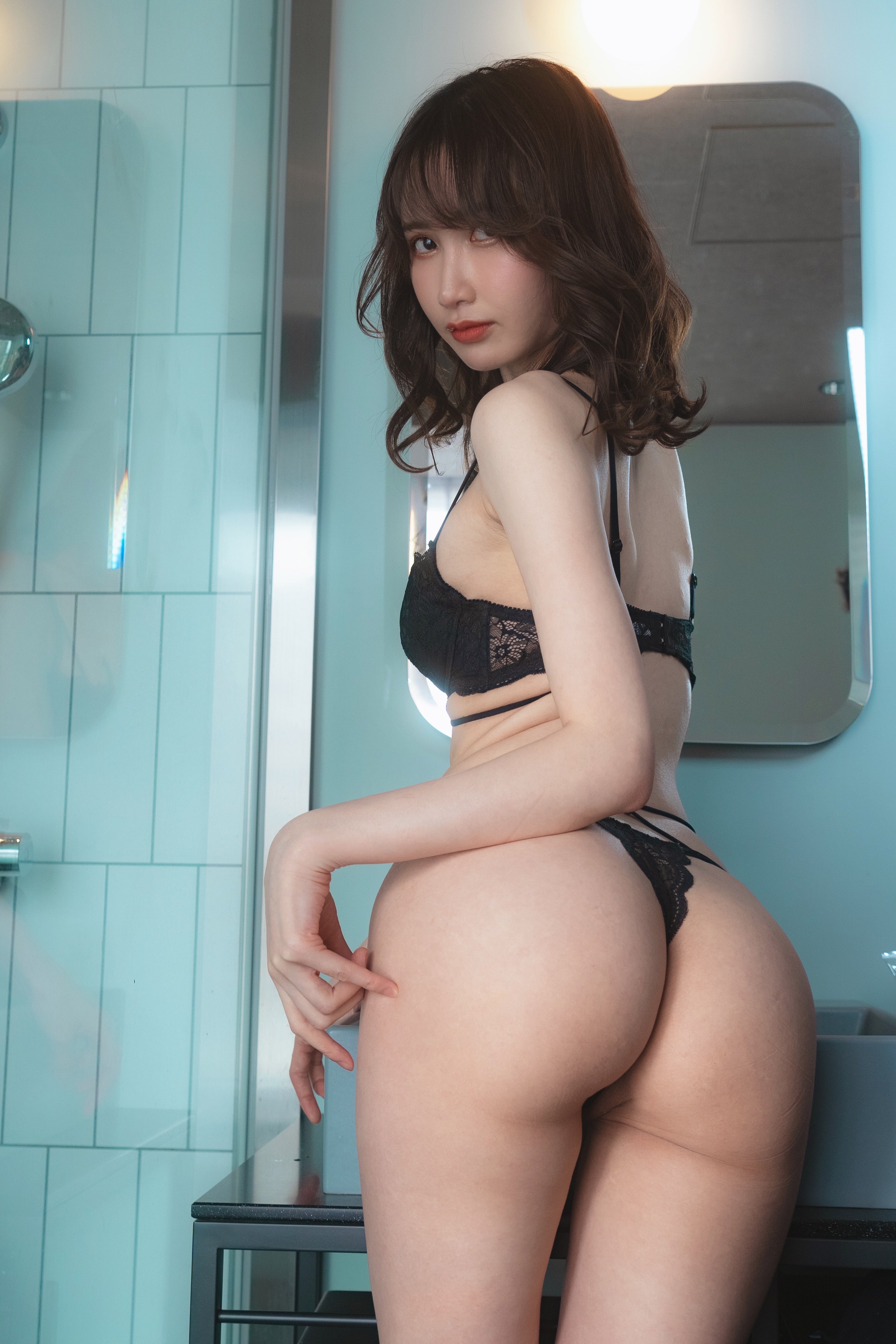 Next we have Sora Amakawa who despite her body and build possess one great little ass. A skinny lanky chick whose on the taller side she's got one surprisingly good bubbly ass. Her thin body enhances its size even better. Nice sloping hips that come out to a little ass that punches well above her weight class. For her size I would take it up against any other but pound for pound. It's something that's gained her more and more attention in recent days. An open secret among JAV ass fans, get it while the getting is good.
Rec: DVAJ-615 10 Shots For 3 Days And 2 Nights, Sora Amakawa
Sumire Kurokawa – A Pleasant Surprise
Following up is Sumire Kurokawa who is a lot like Sora. Another thin and lanky woman whose packing a lot of heat down under. I am always pleasantly surprised to see Sumire's ass. How her hips come out from her skinny figure. How round and nice it is. How it's much fatter than you'd expect. How her hips are wider and fuller than you'd thought. It's another underrated ass but that is changing. Like a couple of names here Sumire's career has never been better. She's hot stuff and that ass is a big reason why. Let it pleasantly surprise you next.
Rec: MIAA-831 I Betrayed By The Big Ass Of A Gentle in-law Who Was Trying To Save Me Who Became A Trash Room And Consecutive Vaginal Cum Shot!
Ai Mukai - Finely Aged Ass
The comeback ass train continues with the resurgent Ai Mukai. Just like with Luna, Alice, and so many names it took time for everyone to realize how great Ai's ass was. Time and hard work. When Ai debuted she was a scrawny chick with only 82 cm hips and now sits down at a solid 97 cm. An ass that has gained a lot of heft and size to it over the years. She's not only sized up but toned up as well. Not just a bigger ass it's got some real definition to it now. All while keeping a good shape. One of the most underrated asses out there. Just like the rest of her Ai and her ass are like a finely aged wine.
Rec: LULU-077 While My Husband Was On A Business Trip, I Couldn't Stand Cleaning Ass At Home Alone, And I Made A Lot Of Vaginal Cum Shot With A Machine Gun Piston.
https://twitter.com/ai_mukaiAV/status/1662672017253093376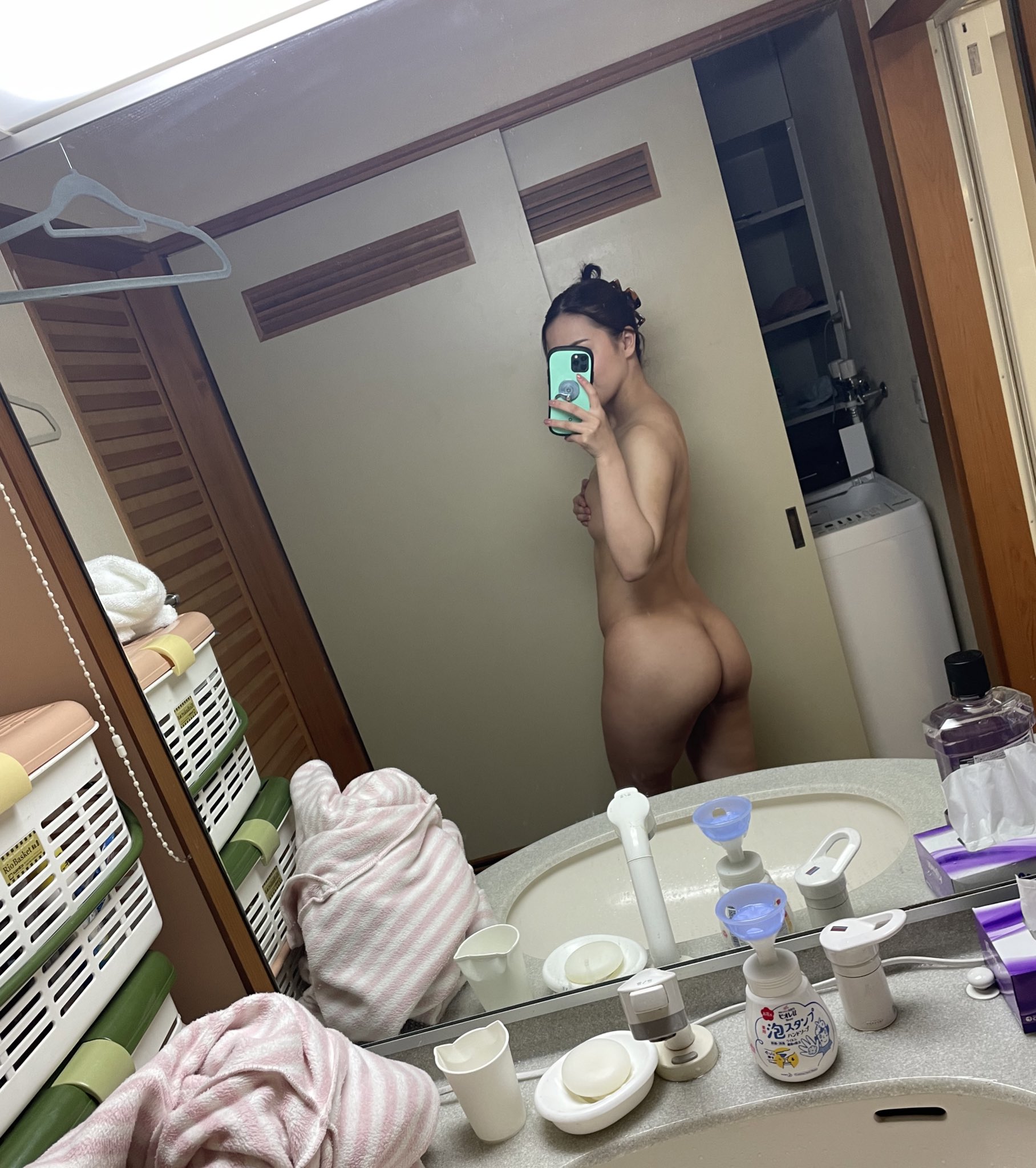 Rin Hachimitsu – Fine Ass Fine Figure
Next up is the imposing Rin Hachimitsu. The statuesque stunner from Idea Pocket is winning fans over with her extra fine body. Fans of Aoi/Yuko Ono or Mao Kurata may like someone like Rin. A full figure that isn't lacking in size or shape anywhere especially her ass. A nicely shaped firm ass that keeps it's tone. As nice as her ass is, her overall figure is even better. Rin's a case of where her butt isn't the star of the show but part of the whole package.
Rec: IPX-940 "I'm Already Orgasm" H Cup Boobs Shaking Orgasm Super Climax SEX Rin Hachimitsu
Lauren Karen – Phat Ass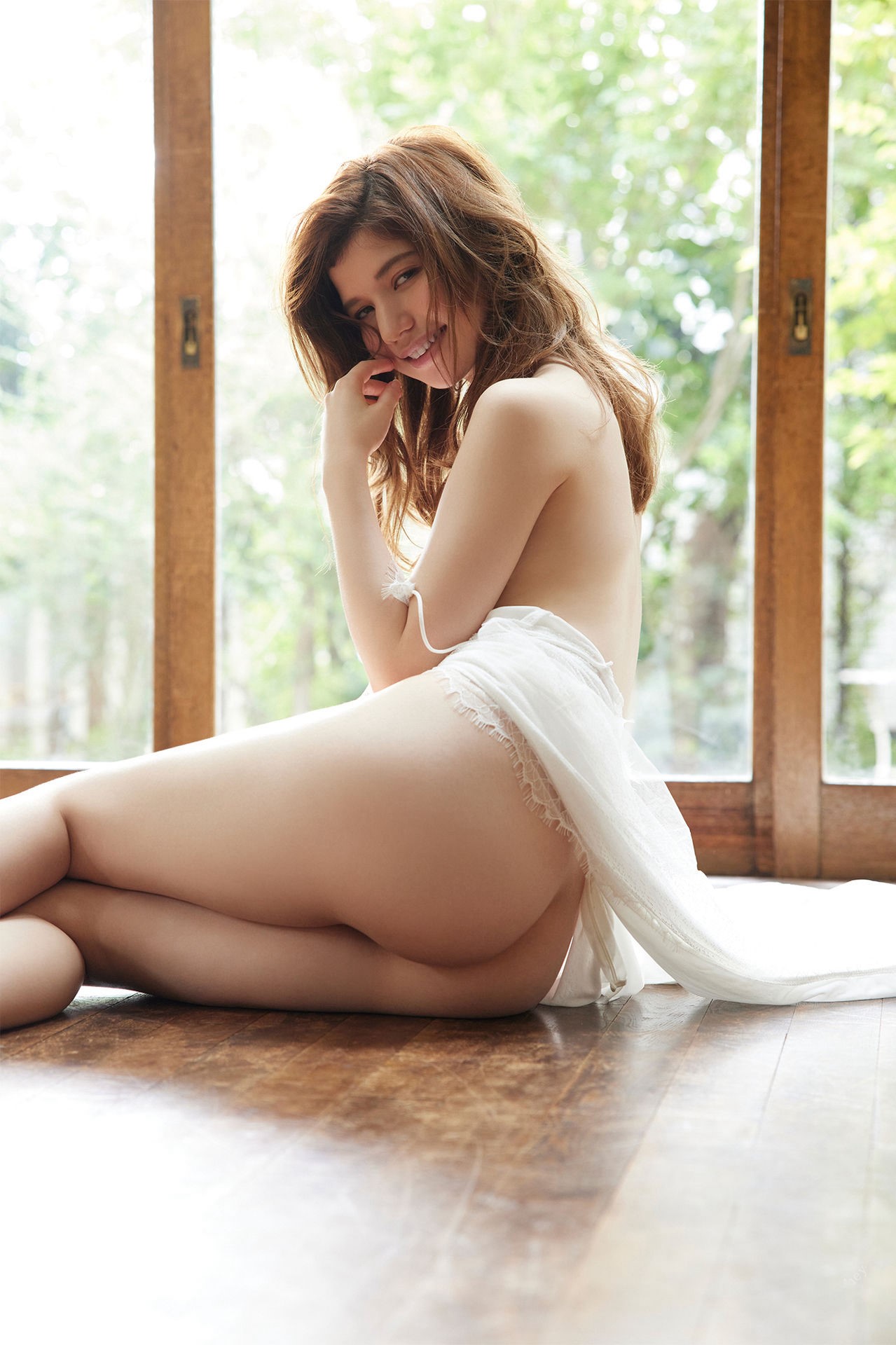 The hafu Lauren Karen bounces up next with her phat pale ass. Despite getting cut from Idea Pocket Lauren is still chugging along and they will regret it. Fans have been pleasantly surprised to see more and more of Lauren's phat ass in her freelancing phase. She's not a chick I would've expected to have such a fat dumpty but here she does. So much more fat, thick, and jiggly that the she looks at first glance. A booty that can shake with the fattest of them. She can also arch her back so far. Accentuating her ass even further. This hafu really is one of a kind.
Rec: YMDD-301 Younger woman Catering Service Inevitable! Second Iki Sensitive Angel Is A White Peach Crane Man Masterpiece Lauren Karen
Aimu Kuroki – Super Rookie Ass
Now for Lauren's opposite with Aimu Kuroki. Let's not beat around the bush Aimu has one of the best asses I've ever seen from a rookie. Wide hips, a good firmness, a great round shape, and yet still fat. It hits all the markers. Not quite a fat ass, not quite a toned ass. Just the right size for her body too. It is seriously unreal and coming from a rookie makes it even more amazing. Then we get to the bad news. As a rookie her career is pretty sparse, not much work coming out of her yet. I hope she has a long and fruitful career in JAV. That ass has a chance at the hall of fame of butts.
Rec: HMN-215 Great Slender S-shaped Curve! Big Ass With 100cm Hips Of Carnivorous Athletes! Pile driving Cowgirl Genius First Raw Creampie Aimu Kuroki
Ayumi Natsukawa – Hefty Thighs
Ayumi Natsukawa and her big self makes it on next. A big looking lady that is surprisingly only 5'3" and yet sports a hefty 100 cm hip size. A newbie from late 2022 she is a name, or ass, that I think can make some waves in the near future. A bit similar to Jun Suehiro. A milfy lady with a bottom heavy figure and whose got a set of hefty thighs. This is one for fans of bigger women. A fat ass connected to those thundering thighs. Ayumi's got a hidden gem of an ass be one of the first to discover it here.
Rec: JUQ-039 This Ass, The Turmoil Doesn't Stop. Working At A Major Insurance Company 'Amazing Super Big Ass If You Take It Off Married Woman 32 Years Old AV DEBUT
Meisa Nishimoto – Dancer's Ass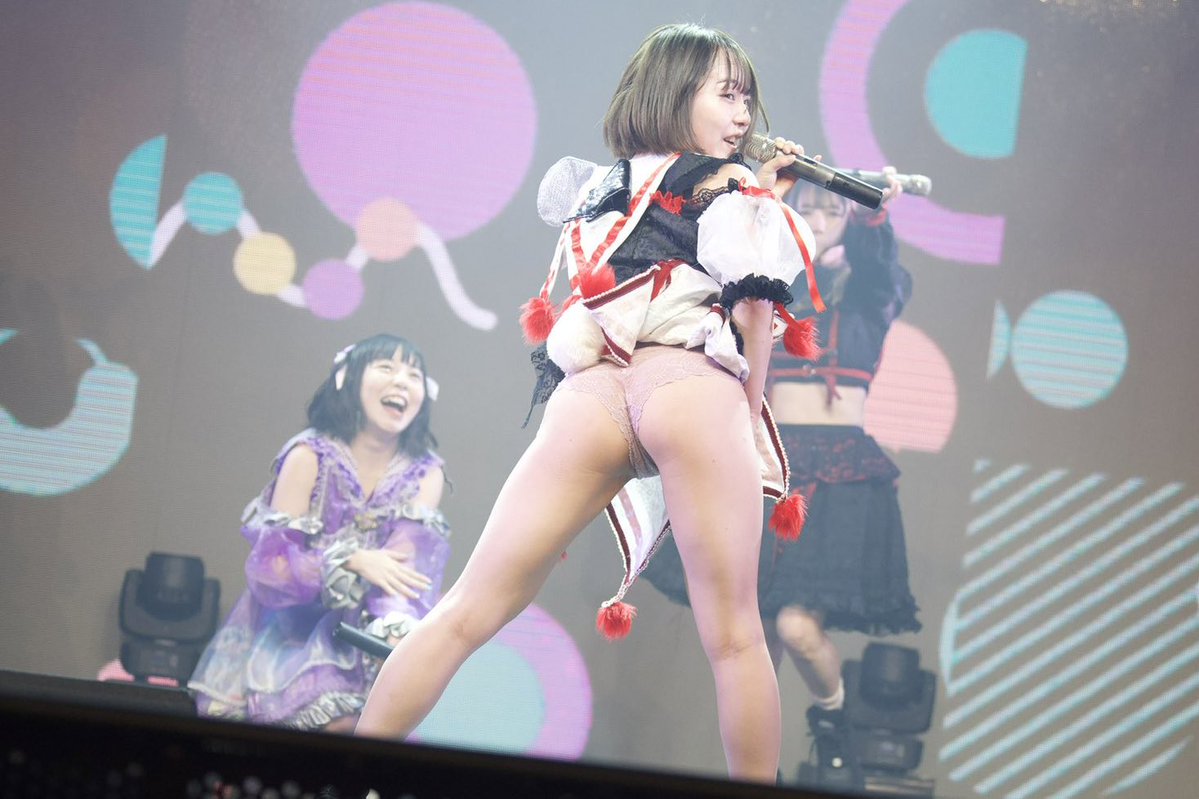 We go from big to small with Meisa Nishimoto. We're looking at asses from all sizes. A tiny chick whose just under 5'0" with a modest waist. She's on the list for her dancer's ass. A real singing and dancing idol on the side, the side gig has transformed her little bum into a firm and flexible bottom. It's not just her firm ass that's fun but the rest of her toned body. Her fit back and her surprisingly muscular legs. Just because she's small don't count out that ass. It's tight, can do the splits, and dances.
Rec: STARS-832 Early Summer Special! Special News Nishimoto Announcer Meisa Nishimoto Reads The Manuscript Calmly Even If She Has Squirting All The Time On Duty
Chanyota – Iron Buns
Capping us off is Chanyota. The resident bulky babe of JAV. All her muscle training and wrestling is paying off with a lot of those dividends going to her ass. A firm and toned body that can bounce right off the wrestling mat and up again. It has a really nice firmness to it as does her thighs. A plump little booty it has some size that gets a little lost in her big meaty frame. And the best thing about this is Chanyota is not done. The more she gets into fitness and bodybuilding the better her ass is going to get. This is a workout journey I'll be keeping tabs on.
Rec: KUSE-023 100cm Over Big Butt Girl In Butt Peach Source Town Customs Land Chanyota
Yuki Takeuchi – Small and Toned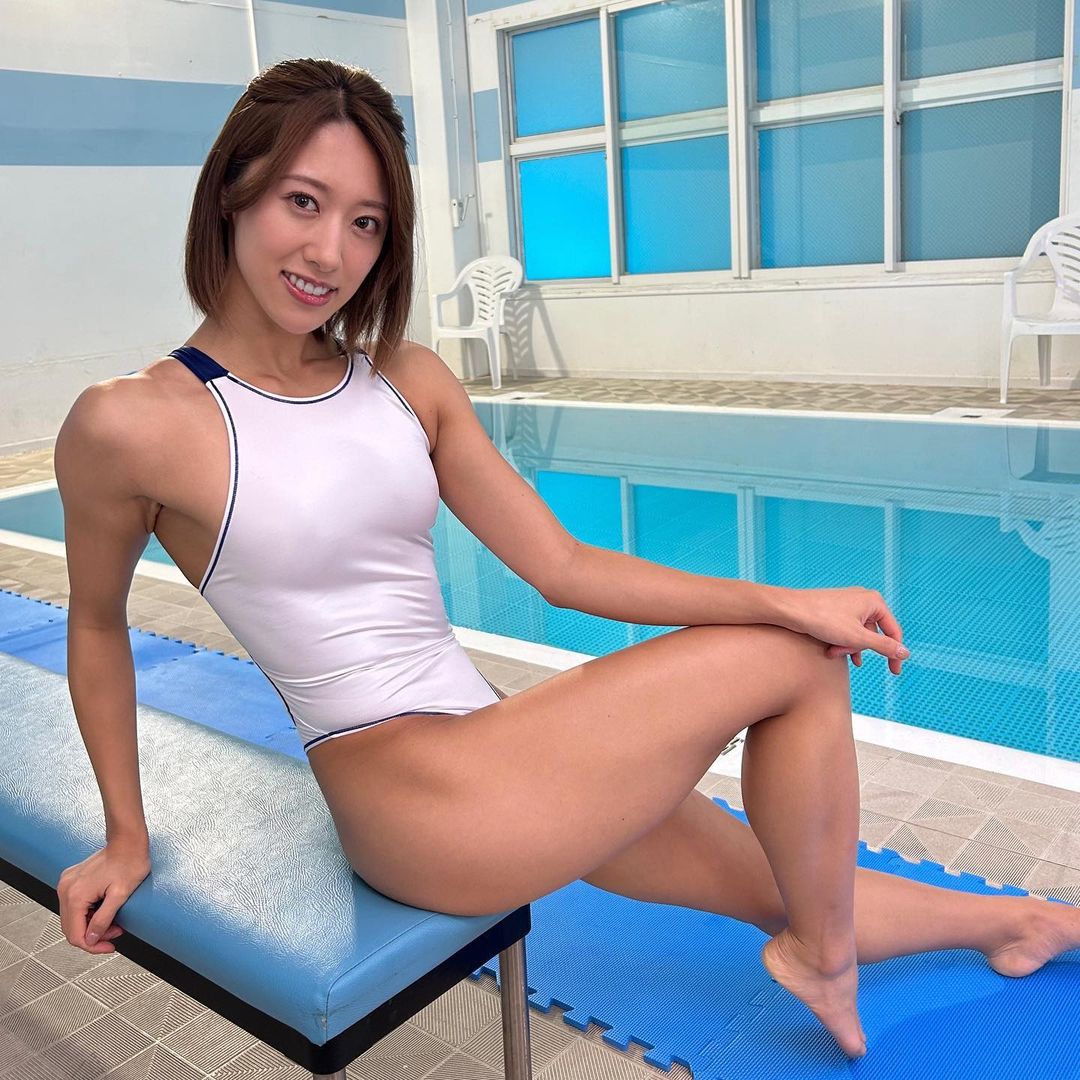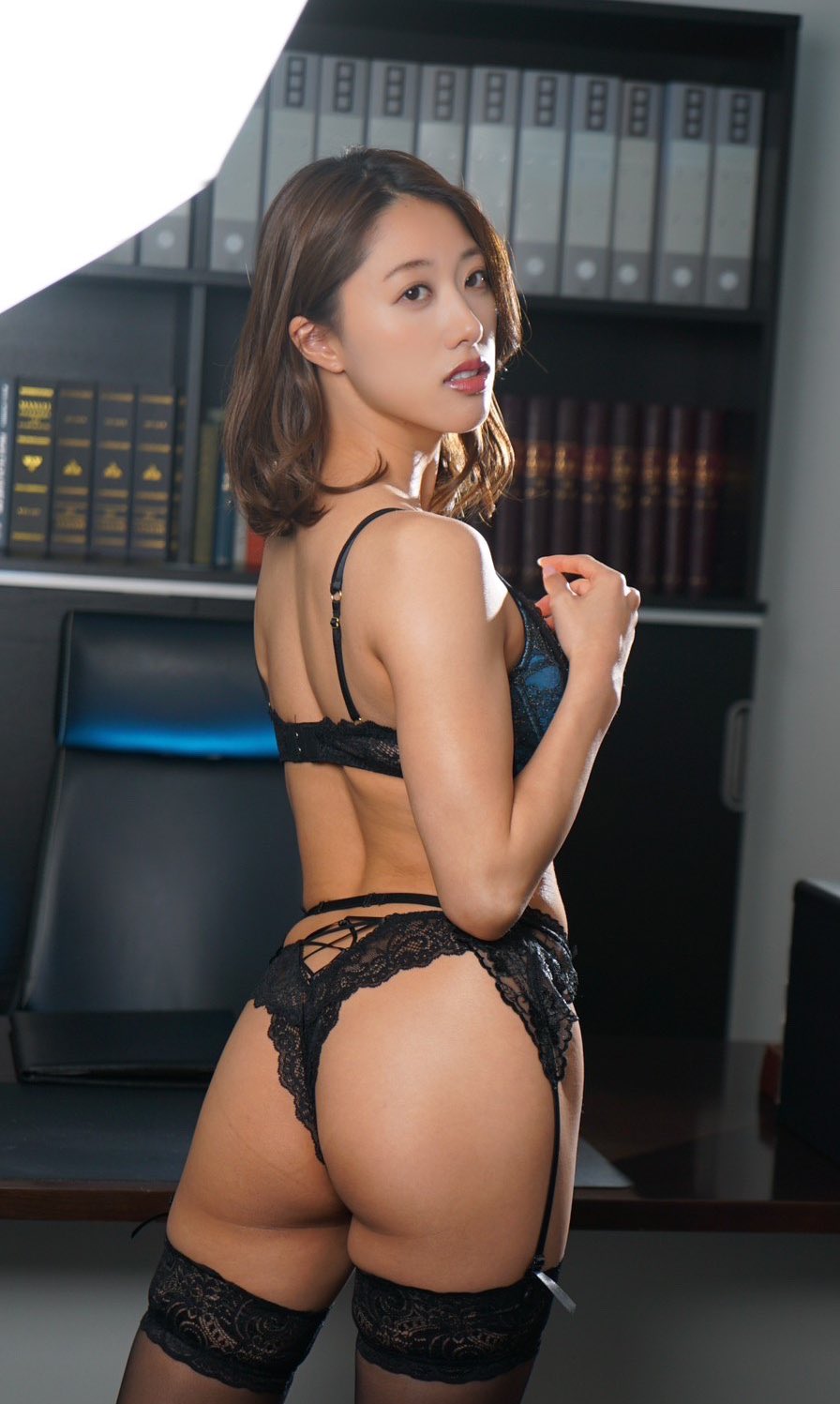 We've had plenty of medium, big, and giant asses now for a small change a pace with a small ass. Let's show some love to the more smaller set bodies and bums. Yuki Takeuchi takes her small buns of steel into the list next. A Premium girl with a slim and skinny figure. She has hit the gym in recent years going so far as competing in amateur body building competitions. Her hobby has gained her a new and much fitter body (tanner too) and I am all for it. She has worked her little ass into a nice tight and toned booty. Proof that you can improve your ass for the better. If you like little butts give Yuki's teeny one a go.
Rec: PRED-472 "The Libido Liberation Hustle with Abdominal Muscles! Sweaty Munmun, Drooling, A Gym Member Who Has Been Slut Many Times Cowgirl Position
Alice Otsu – Big and Fat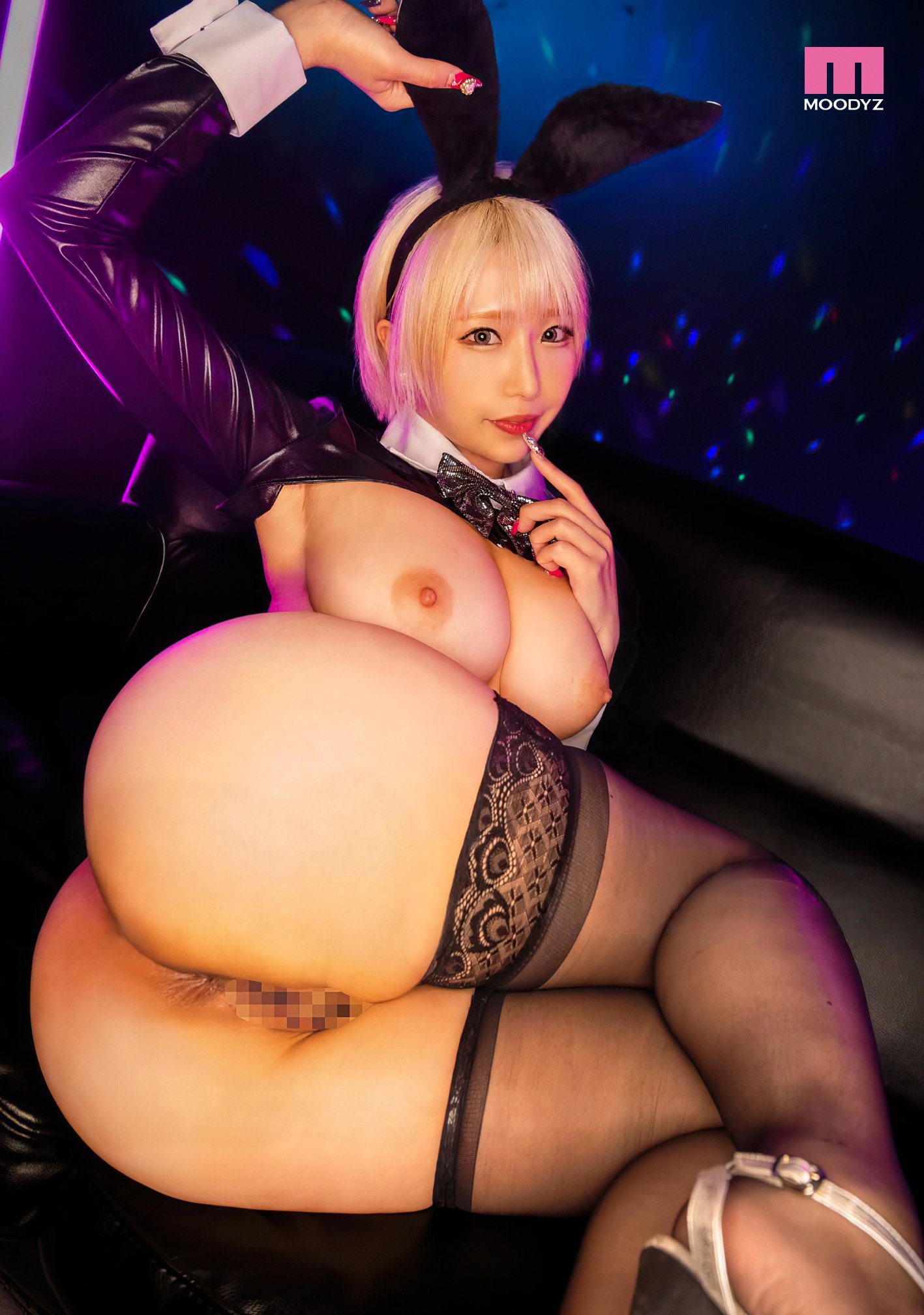 And now for Yuki's polar opposite with Alice Otsu. She is pretty much what everyone wants today. A big fat ass. A phat ass that she will take and twerk and shake right up in your face. A big ass on her normal sized figure. For its size and jiggle it still surprisingly has a nice shape. Surprisingly round and smooth for such a fat booty. Alice is also not shy about flaunting it. With loads of ass focused titles underneath her belt prepare for an ass assault while watching her. Shy is not how anyone would describe her as all. Fat assed and proud of it. If you like fat tushies and wile ladies than Alice is a match made in heaven for you.
Rec:RCTD-468 "Student Gal With A Huge Ass Uses My Face As A Bicycle Seat!"
Anna Kami – A Medium to ?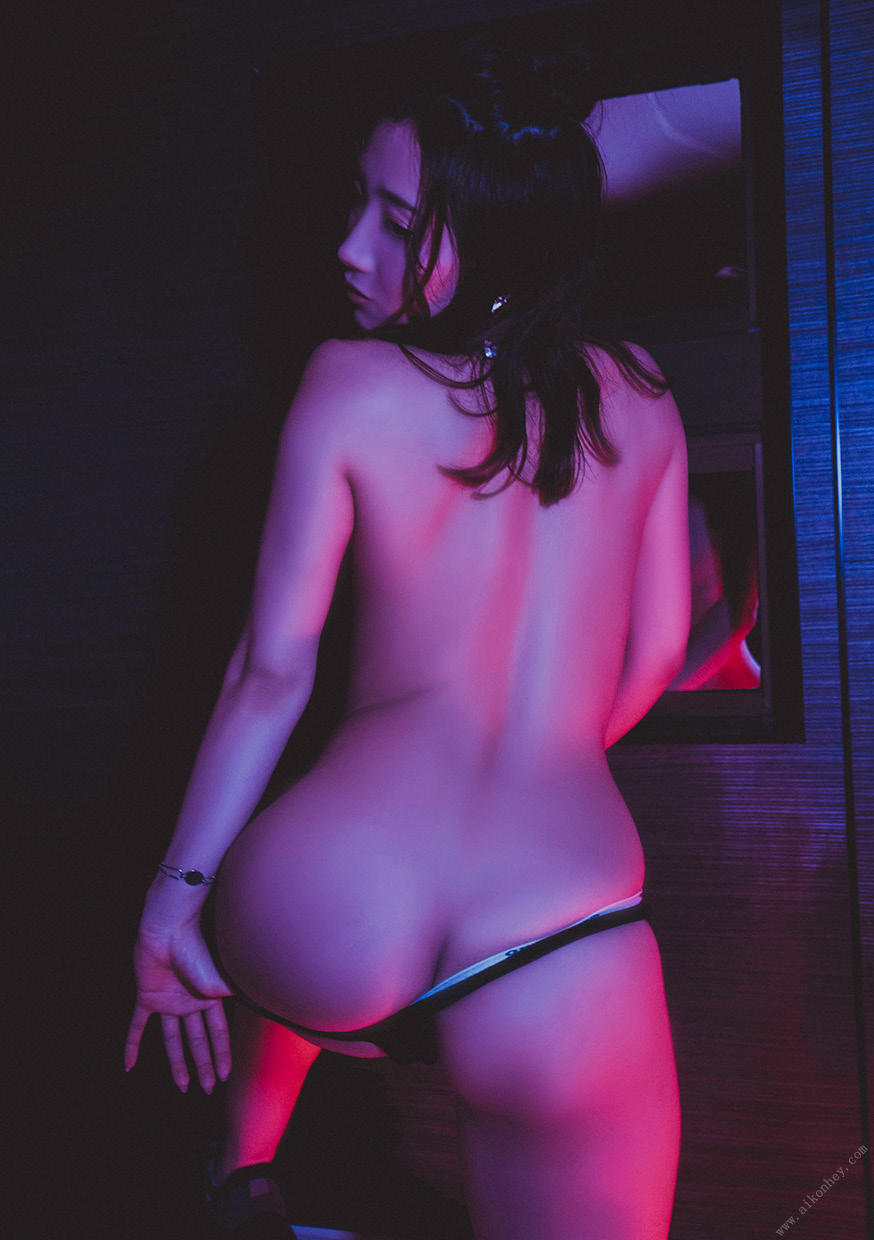 We cap off with my favorite ass today and that is the lovely Anna Kami of Idea Pocket. Anna's ass is so great and has gotten better as the years have gone by for her. A medium sized bottom with a nice set of sloping cheeks. Coming out to a pair of nice thighs. Another spoon shaped and bottom heavier figure. With her past dancing background that has toned up and kept her ass in shape. Today her ass is edging towards a fat ass and an expanding hip size with her adding more weight. Firm yet has some real fat to it, the best of both worlds. A perfect medium so far. I will be happier if she sizes up or down either way she'll have a rocking badonk. I'm ready for what Anna's ass journey looks like next.
Rec: IPX-979 Super close-up butt fetishism sensual angle SEX Enjoy the beautiful buttocks with a special camera from the bottom of your heart! ! Anna Kami
Old Names
As unbelievable as it sounds there's dozens of more names we can mention. Mostly older names whose age and experience gave way to newer upcoming buns. Ladies like the still active Yuki Jin, giant assed Shiori Tsukada, the thick Ai Sayama, the firm assed Akari Mitani, the voluptuous Aoi aka Yuko Ono, the jiggly Yuri Honma, and Yui Hatano whose bigger than ever now. My favorites Minami Aizawa, Aika Yamagishi, Tsukasa Aoi, and Airi Suzumura also bowed out in favor for newer butts. Some small names like Mihina Nagai, Nana Maeno, Minaho Ariga, and Nozomi Arimura just missed the list.
Status Unknown
Not every ass is accounted for, some are MIA. Like Rino Yuki who has taken a medical leave of absence at the time of writing. A great round and firm booty on her. One that she used to the fullest with hard ass poundings video to video. Hopefully she can come back with a clean bill of health. Then there is Hana Shirato. One of my favorite newer actresses who has gotten completely radio silent at the moment. A terrible shame because she had incredible hips and one great heart shaped ass.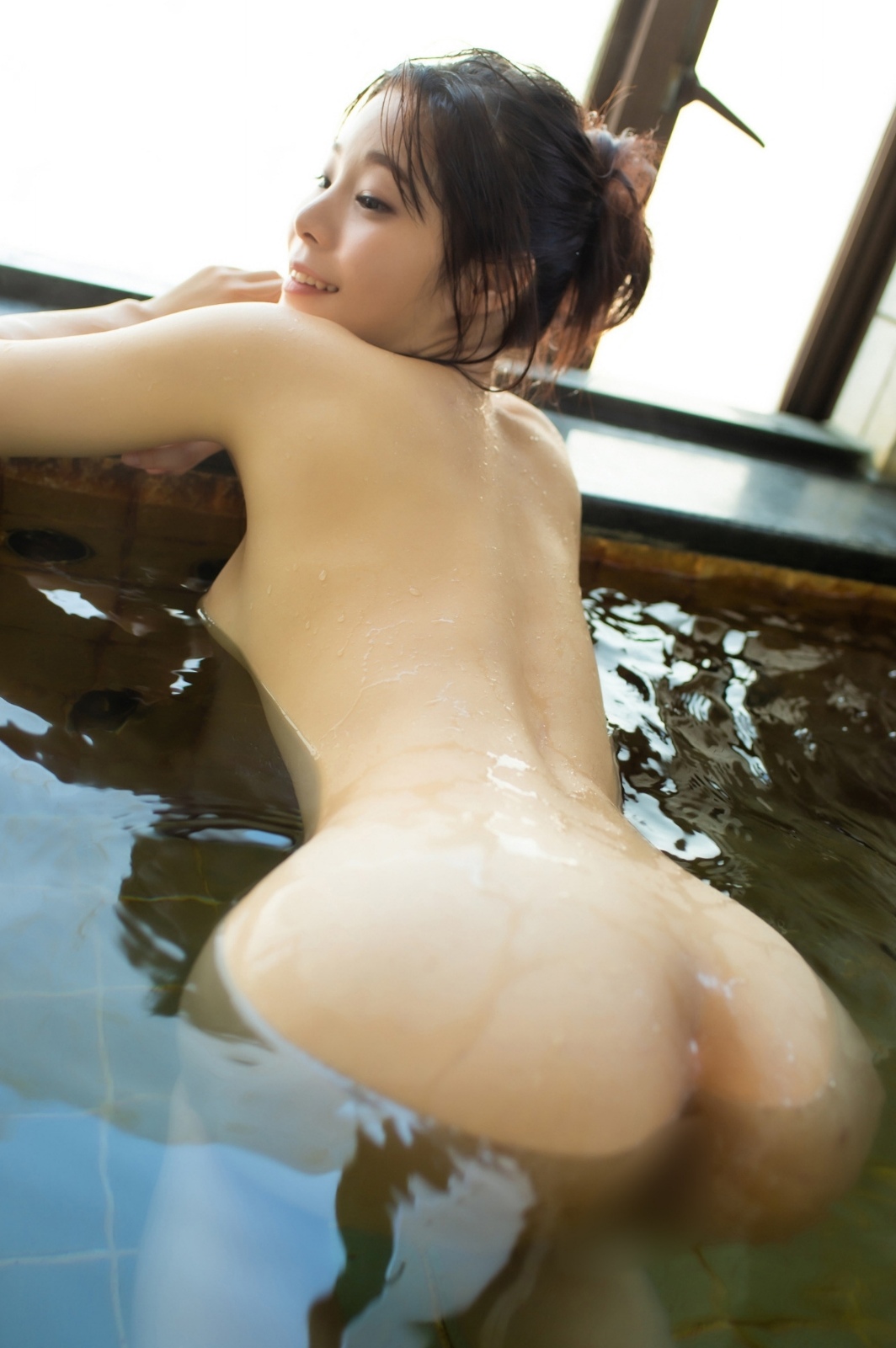 That is all from me today. In the future you can look out for more in my series of Great Asses in JAV. Firm asses, toned butts, tight tushies, and phat asses are coming up next. Chime in below if there are any newer/upcoming actresses and their asses that JAV fans should look out for.
Top Lists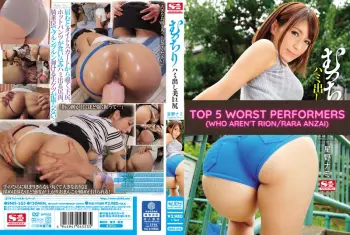 Performers come in all shapes and styles but some are naturally worse than others. Join me as I breakdown my personal top 5 worst in all of JAV.
Top Lists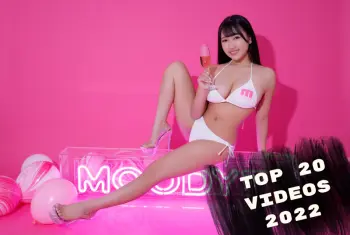 The countdown to the best of the best from 2022 has begun. Join me as I take a look at the first half of my favorite films of the year. Which ones will make the cut? Read on to find out!
Top Lists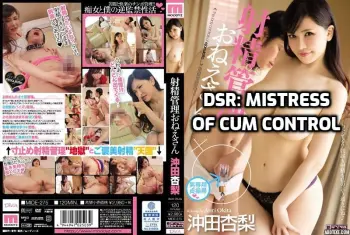 A look into MOODYZ's Mistress of Cum Control series and my recommendations.