Umi Yatsugake's Favorite JAV Stars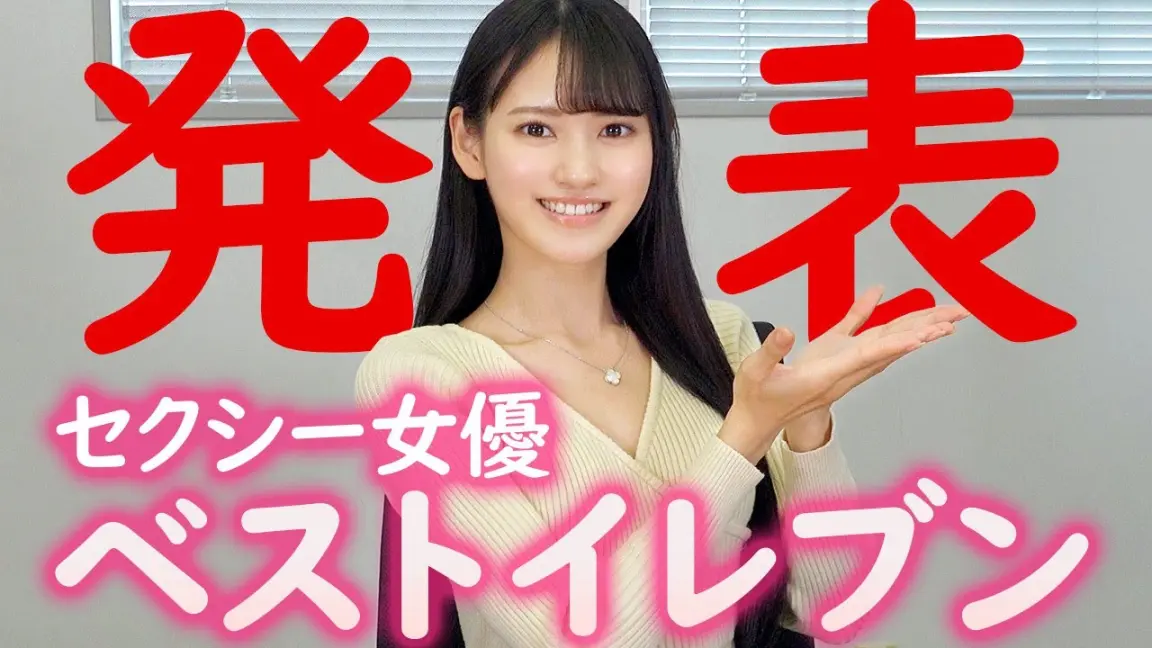 Today we check out some JAV Youtube with channel Mmmm (むむむっ). Mainly an interview type channel featuring some Prestige talent and some freelancers. Talking about their job and related topics. Their juiciest video has been having actresses pick their favorite actresses in the industry. Most people would pick based on best body, looks, or videos; the girls today pick on some more different criteria however. First up is the Prestige exclusive Umi Yatsugake.
Umi Yatsugake's Picks
Umi's first pick is Remu Suzumori. The first one that came to mind for the list. A fellow Prestige exclusive girl and their top dog right now. Umi mentions having met her and dining with her before. Thinks she is like a doll from another country. Loves her facial features and comments that it's so shiny. After that she picks Mia Nanasawa who she has never met. Thinks she is super cute with a very cute voice. Thought she was taller and was surprised to learn Mia smaller than herself. Mia's a petite that is very much alike Umi if anything I am surprised to learn Umi's.
Then Umi picks Hibiki Otsuki. She met Hibiki at Okinawa while working. Umi had a problem and Hibiki gave her some good advice that she really appreciated. Umi's problem by the way was some messages she read from chat boards (whose being mean to Umi online!). Pretty heart warming to hear about older actresses mentoring and helping out younger ones. After that she picks Anna Kami. Met her and thought she was really beautiful with a small face. Thought she was really star like, had an air about her. Wanted to present herself like Anna.
Then she picks Riri Nanatsumori who she met at a magazine event. Notes that she's even prettier in person, really likes her face, doll like. Then she gets to Non Nonoura another fellow Prestige girl. Calls her a small animal. Met her a year ago for work and thought she was a beautiful person. Wanted to keep her like a pet. Saika Kawakita is next. Umi admires Saika and was shocked to learn how tall she was 5'7". Saika has her favorite body shape. Umi's a fan of slimmer bodies.
VAGU 221
For The Beloved Husband ... Wife Shipped As A Mannequin ~ Beautiful Mannequin Missus Gaiden ~ Yu Shinoda
Yuu Shinoda was Umi's next pick and easily the juiciest one. Starting off with a big sigh and a paused smile. She was flustered. Umi has seen Yuu's videos before and I mean seen. She's watched her mannequin video and really liked her facial expressions. She watched it to completion before bedtime. Umi's got good taste, that's a great Yuu video. After that she mentions Asuna Kawai and Miru. She met Asuna at a party recently while she's never met Miru. She's just a fan of her Twitter account and really likes her stuff. Feels like a real idol to her.
Finally there is Rikka Oko another actress that feels like an idol to Umi. A student Idol. Thought she's very cute and likes her face especially her nose. Mentions Rikka's nose multiple times. Umi's picks are pretty interesting. Not just picking girls she likes but also picking some girls from her studios, girls she admires, and people she has met during her career. Her tidbit about Yuu was the most interesting. It's nice and lewd to think about actresses getting off on each other's works. If we are talking about purely AV work; Umi picked mainly all quality actresses. Anna, Miru, and Mia in particular are fantastic. Umi with the good taste.
Mitsuki Maya's Picks
Mitsuki Maya also known as Mitsuki Kamiya gave her own picks. Mitsuki is a freelancer and not as well known. A part girl type whose a good performer. Her first pick was Kokomi Naruse a former AV actress. Mitsuki with a deep cut early on. She met her 10 years ago (!) and has been a fan ever since. She also picks Yui Hatano who she calls the world's Hatano. Has partied with her extensively. Mitsuki calls out Ando Moa next. A former idol whose soft hair and neck she liked. Has hung out with her.
Who else shows up again but Yuu Shinoda! Mitsuki not only calls her pretty and erotic but a good person in general also very talkative. She has also had drinks with Yuu and got her haircut by Yuu before. Jokingly called it the heavenly, delicious, juicy. Asuna Kawai gets another mention. She's close with her and they debuted around the same time. She joined the Red Dragon, a hostess bar, to hang out with her more. Finally she mentions Ayumi Kimito who she calls the Vitamin C of JAV for her bright shiny self. They have done a pink film together. She also picked some smaller names and a debut.
Mitsuki like the freelancer she was picked lesser known names as well as people she's met. Some more personal picks. Mainly however to get on her list you have to party with her. True to her party girl persona she gets up to things at night. The mind wonders what fun AV stars get up to in the middle of Tokyo nightlife.
Channel Mmmm is a nice little channel. They have more of these interview type videos if you are interested. One with legendary male actor Genjin Moribayashi who teaches his technique to last longer in bed. Complete with a diagram, I can't say I've tried his techniques just yet. There's also stuff with Remu Suzumori, Pierre Ken, Sarina Momonaga, Hono Wakamiya, and more from Umi and Mitsuki. My biggest takeaway from this is that everyone wants a piece of Yuu Shinoda.
If you are interested in Umi and Mitsuki as actresses then I would recommend Umi's Ejaculation Officer video and with Mitsuki her continuous blowjob video.
ABW-311 Creampie Ejaculation Officer 12 Taunting, Straddling, Blowing Super Aggressive Creampie Punishment! ! Umi Yakake
MIAE-278 Pleasure So Great You'll Keep On Cumming!! A Writhing And Grinding Vacuum Blowjob Mitsuki Kamiya
For more follow me on Twitter @Fried_Chikan
YouTubers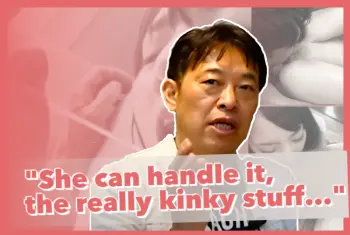 Taku Yoshimura lists down five of his favorite titles from Prestige's Natural Ingredients series.
YouTubers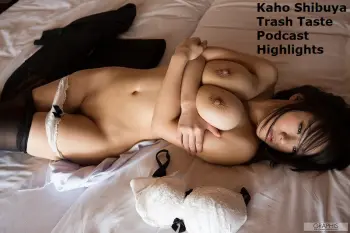 Kaho Shibuya was recently featured on the Trash Taste podcast. As a former JAV actress Kaho spoke a bit about it. These are the JAV-related highlights.
YouTubers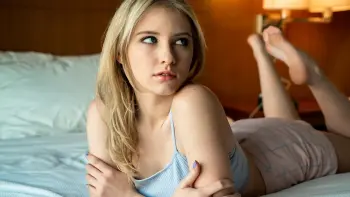 Pornstar Melody Marks talks about her time in Japan and filming JAV.