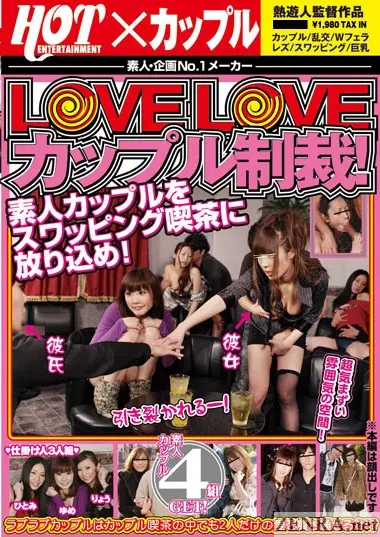 Real Couples Visit Swingers Club
Published October 19, 2018
HOT ENTERTAINMENT brings ZENRA quite possibly its first bona fide couples swapping JAV title that also was filmed in a swingers club.
Real Couples Visit Swingers Club
Published October 19, 2018
#Subtitled
#HD
#Exclusive
HOT ENTERTAINMENT brings ZENRA quite possibly its first bona fide couples swapping JAV title that also was filmed in a swingers club.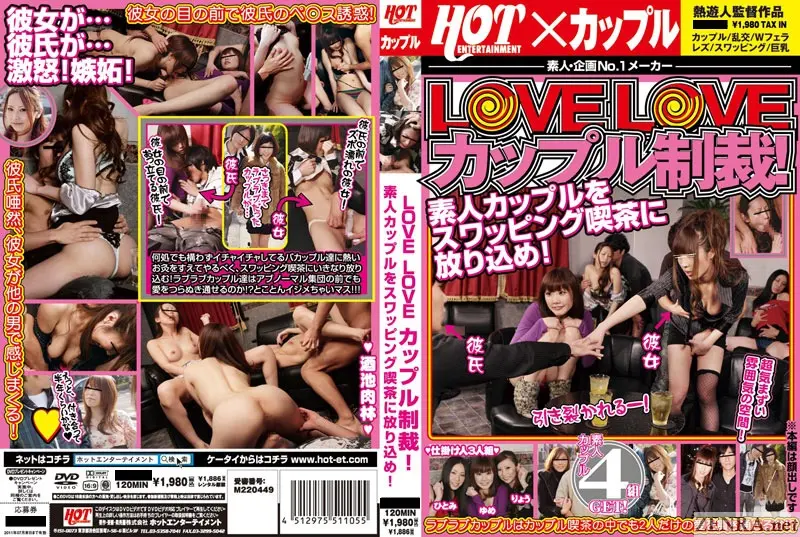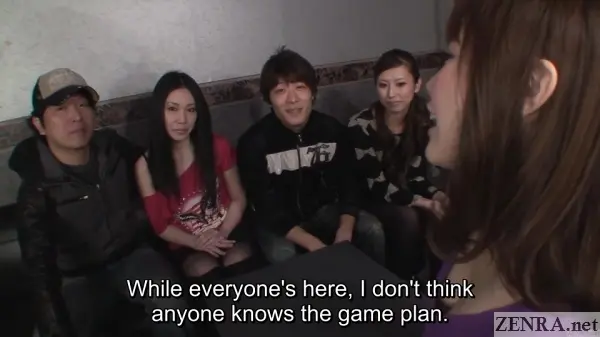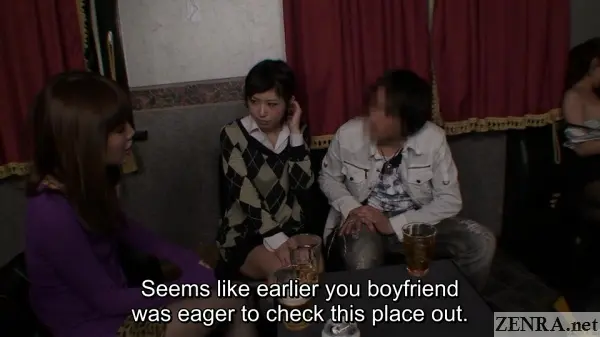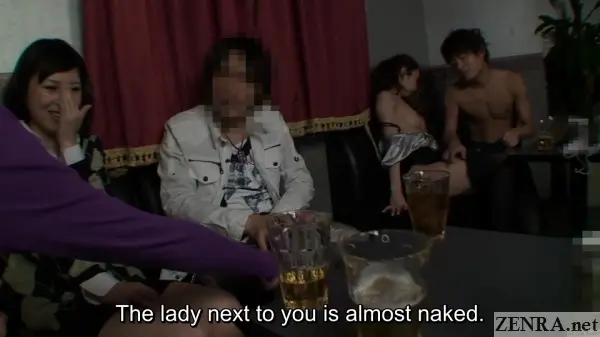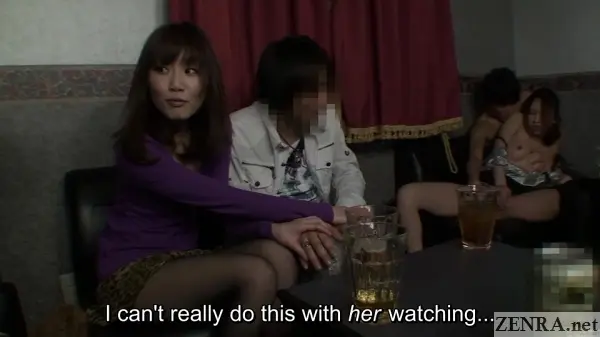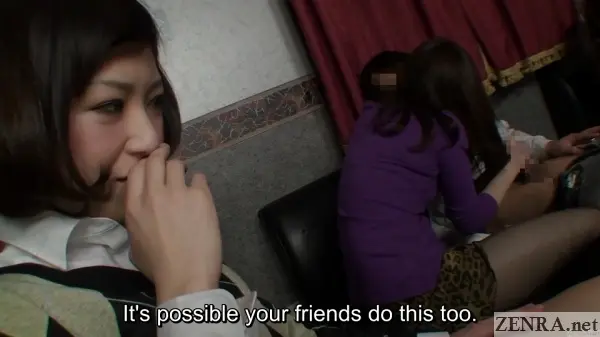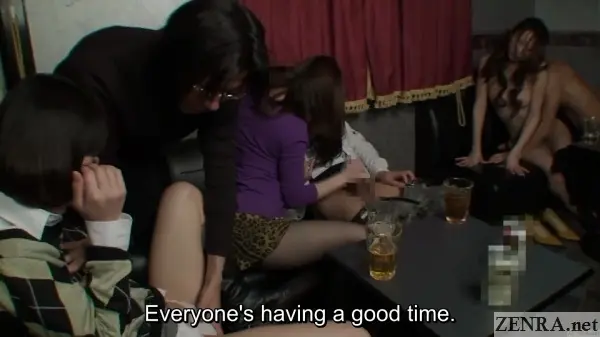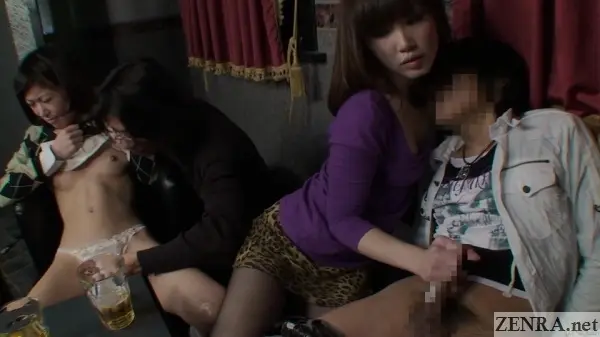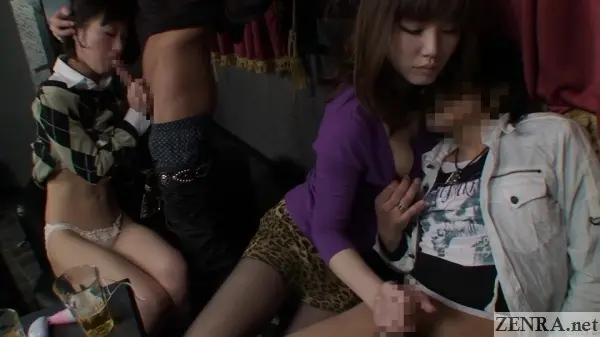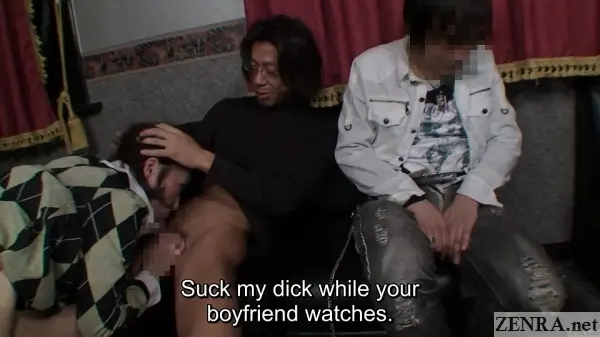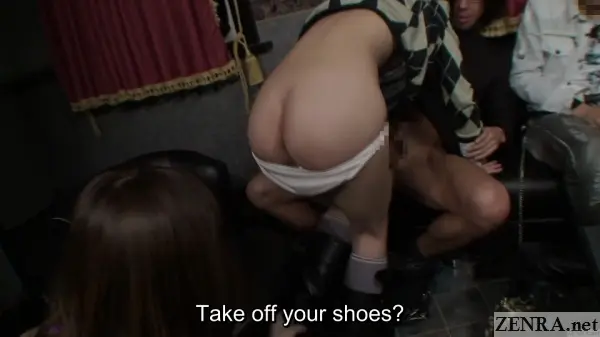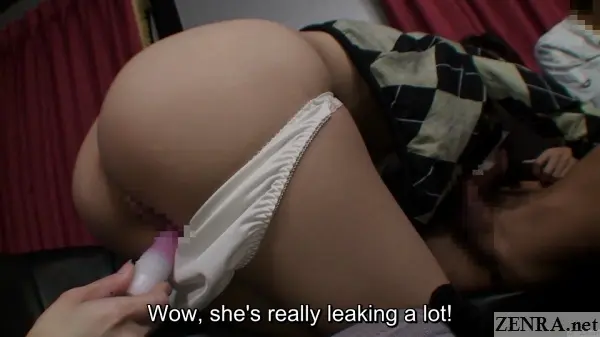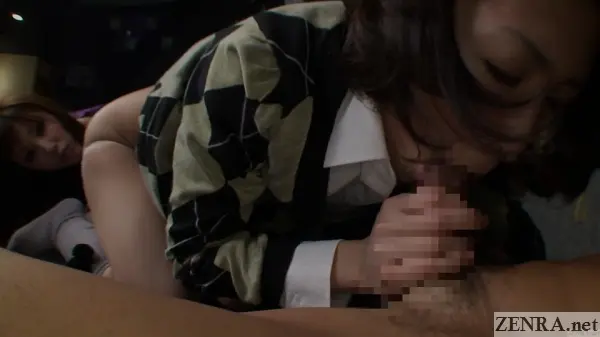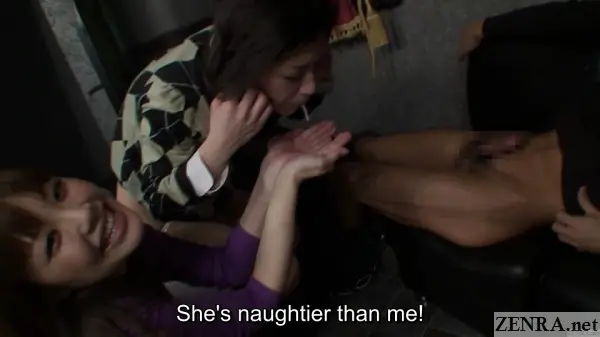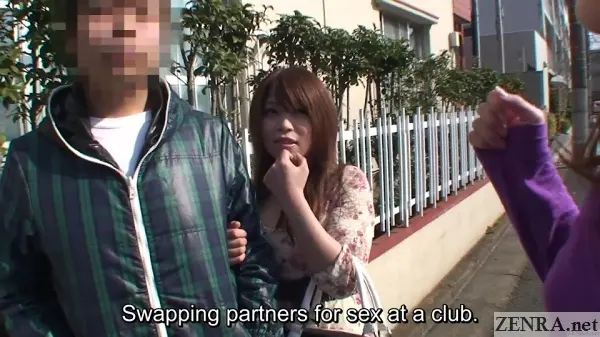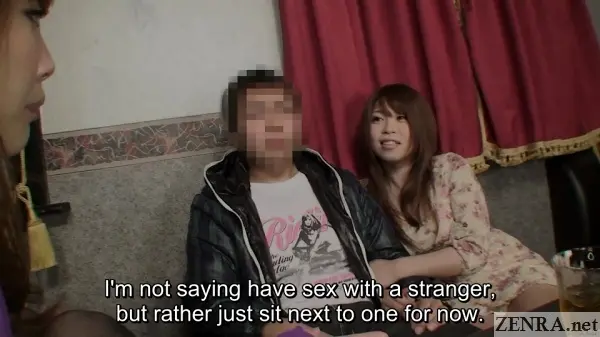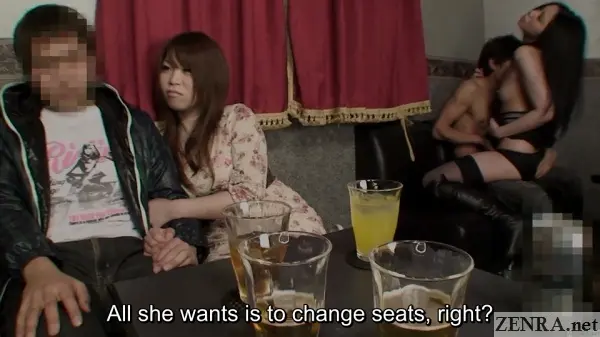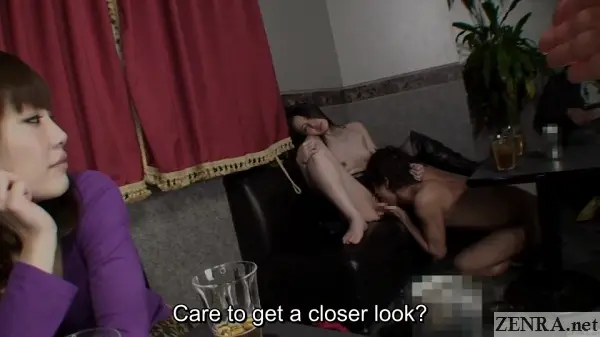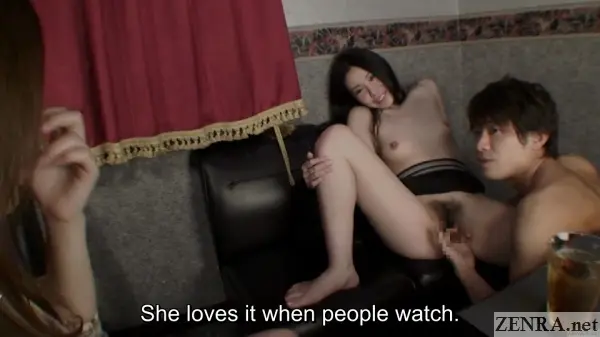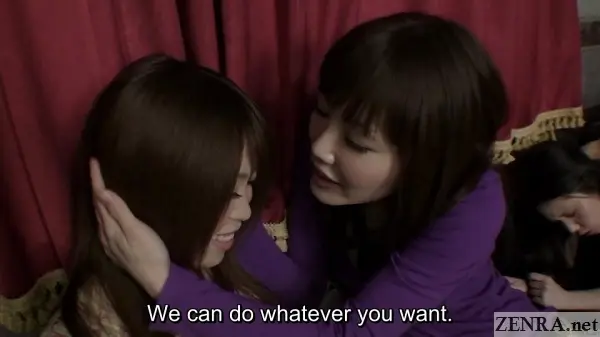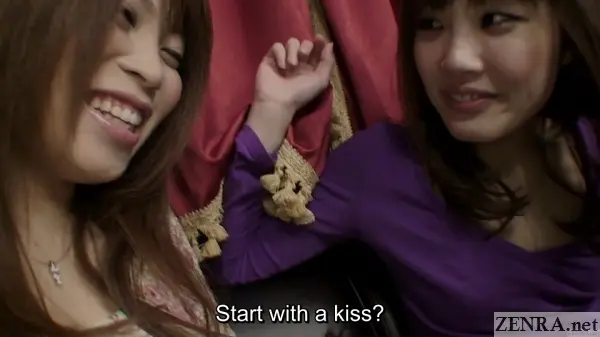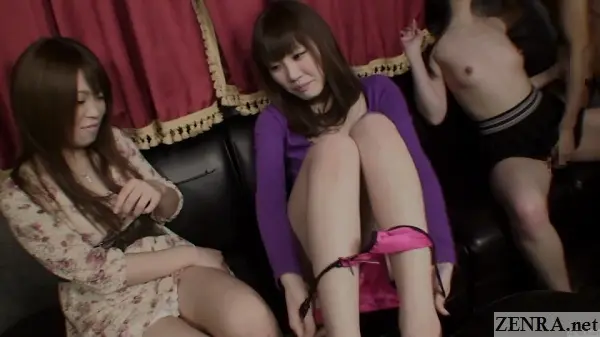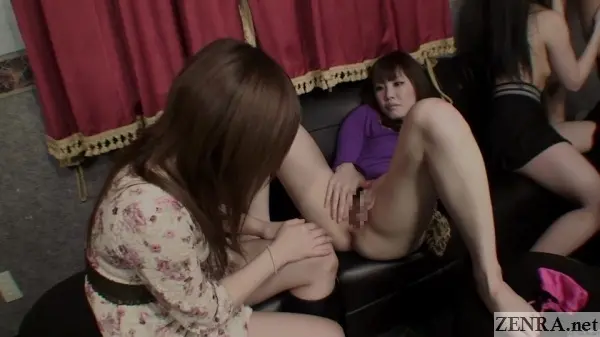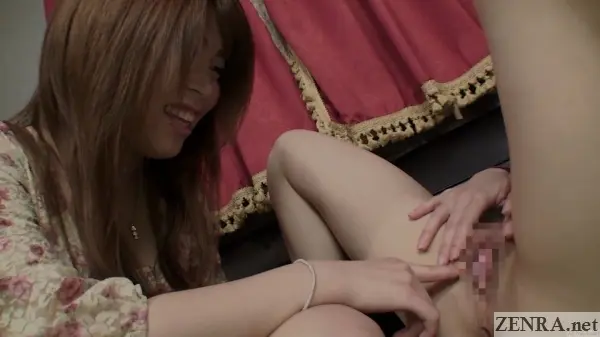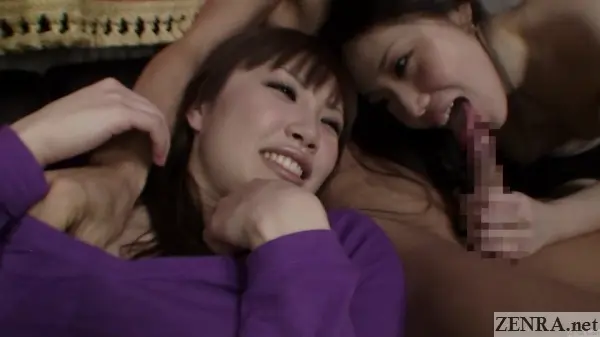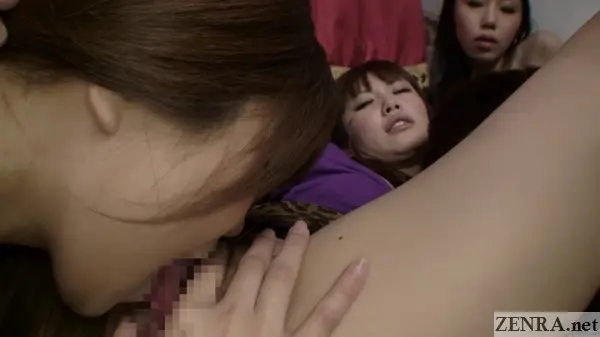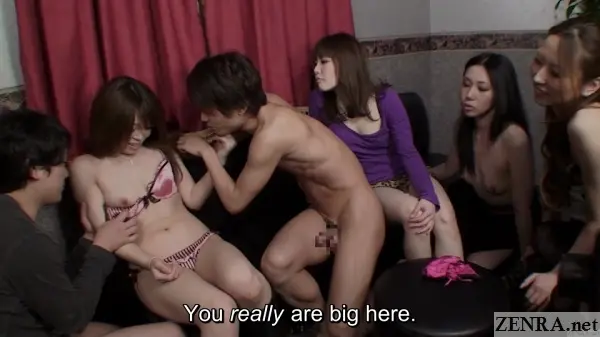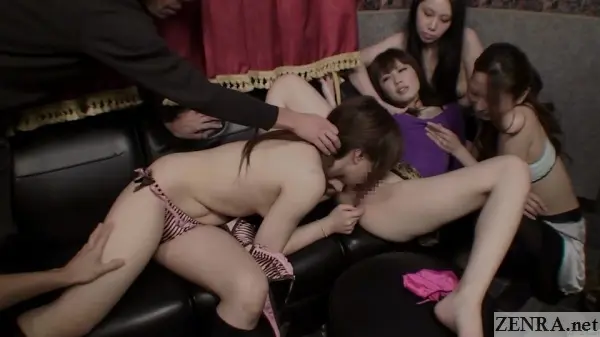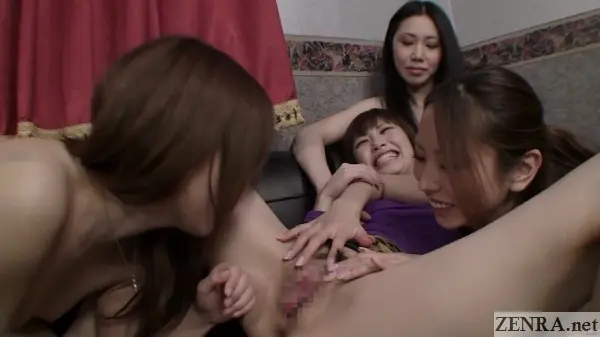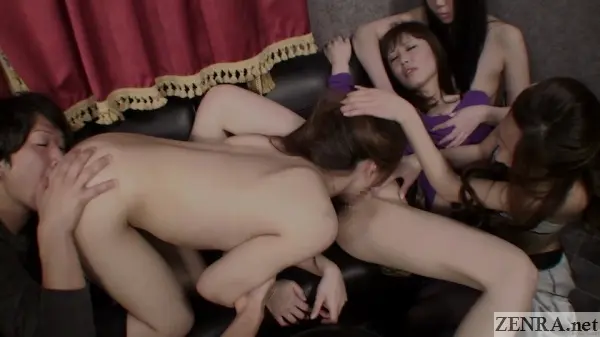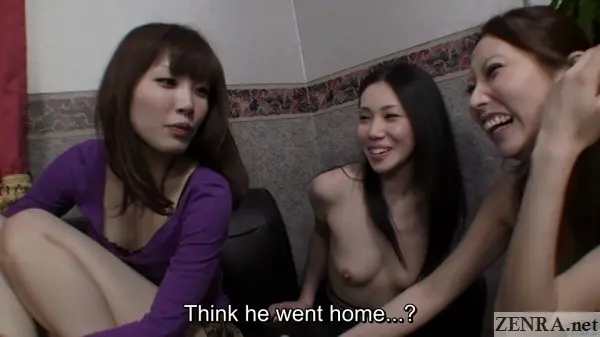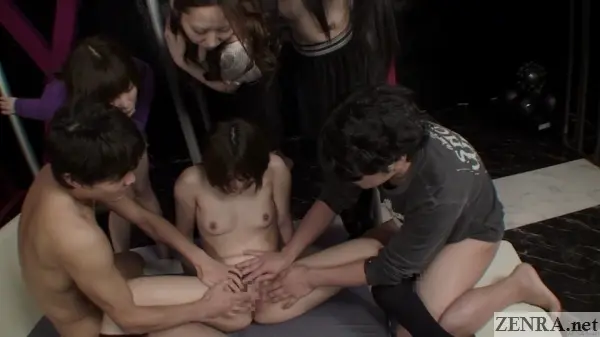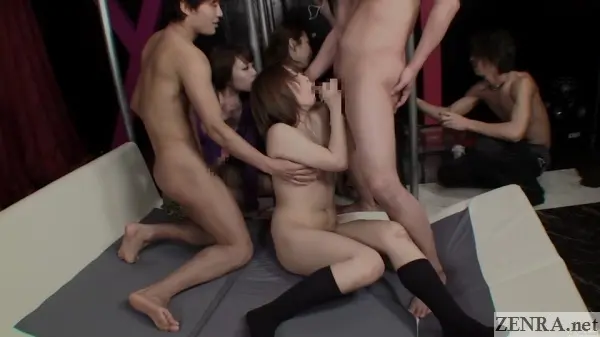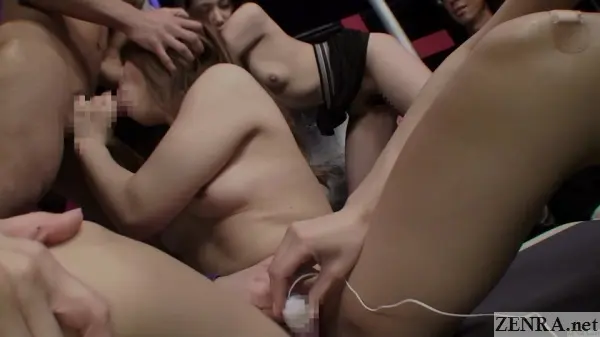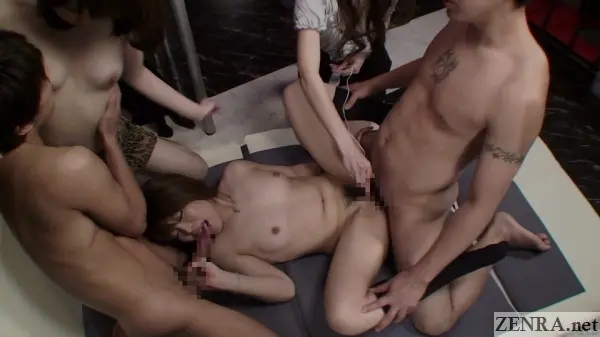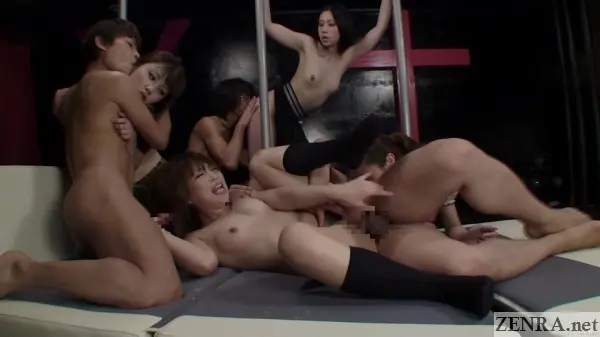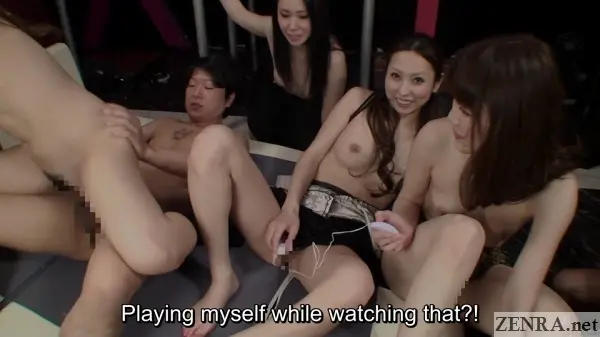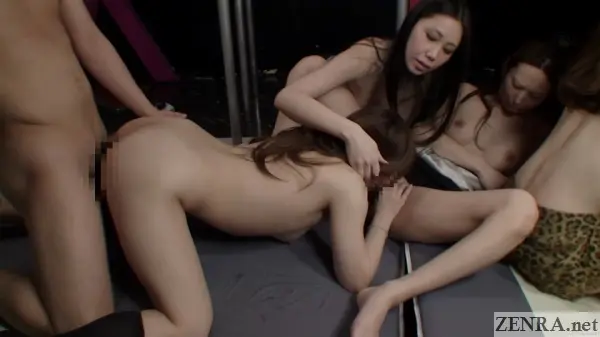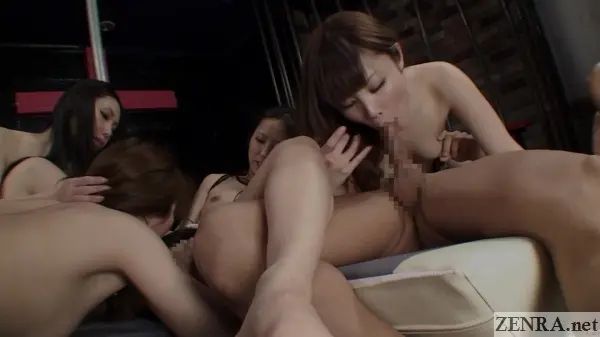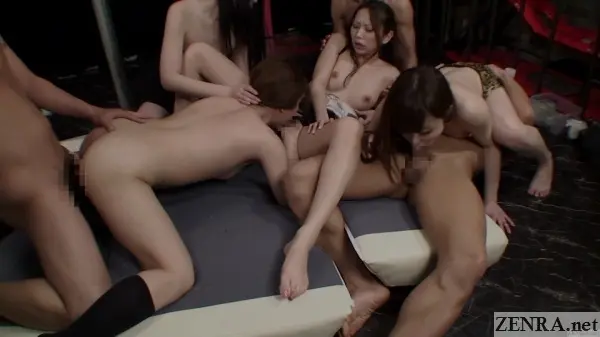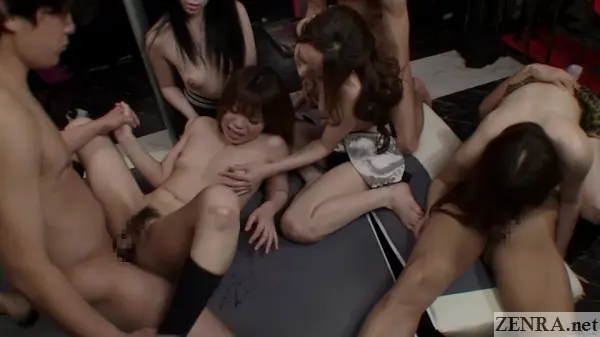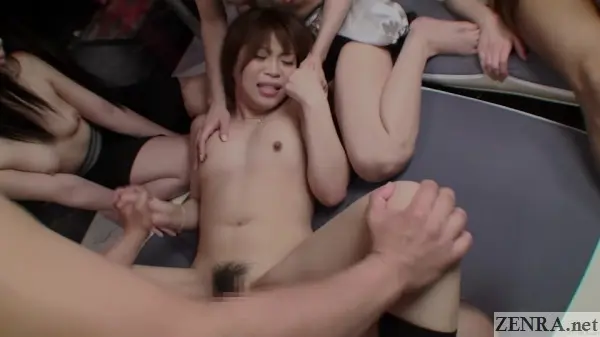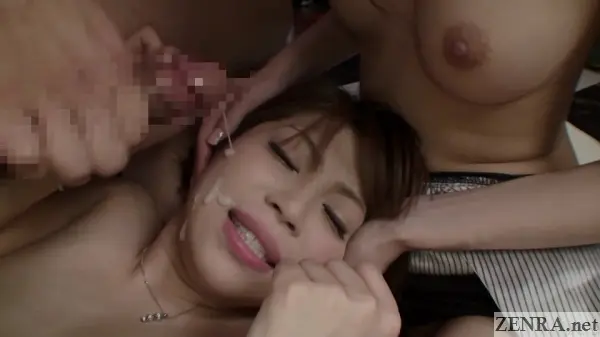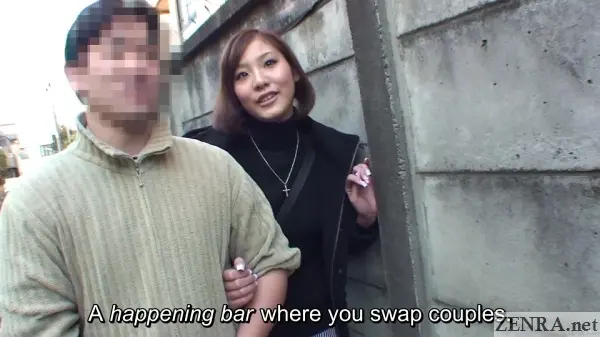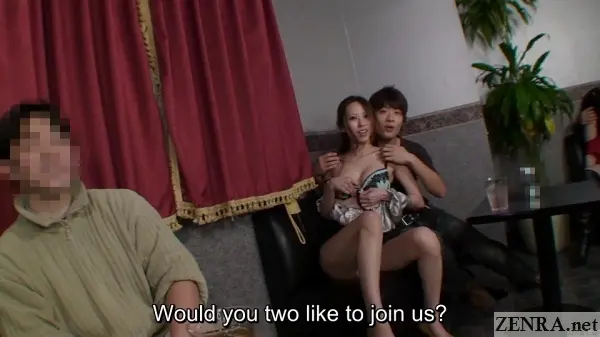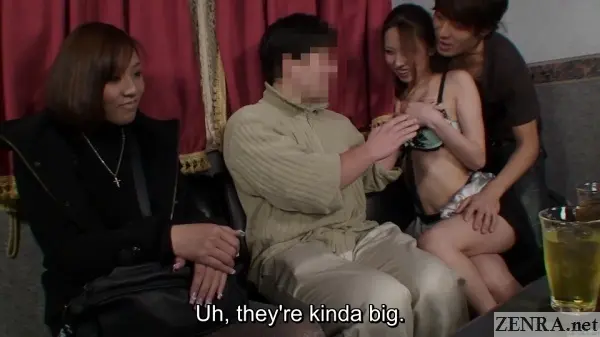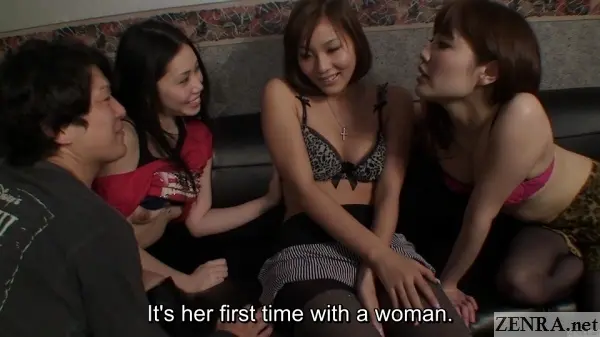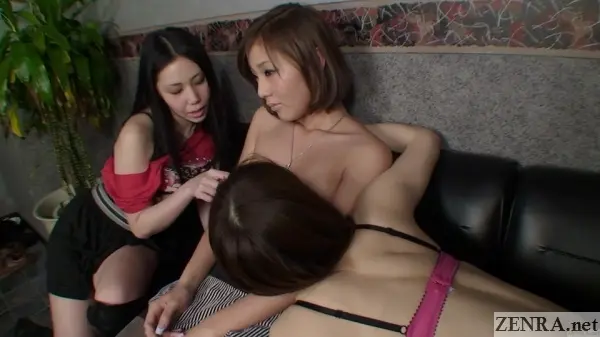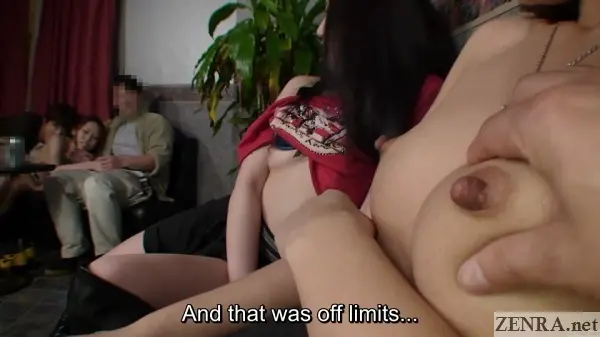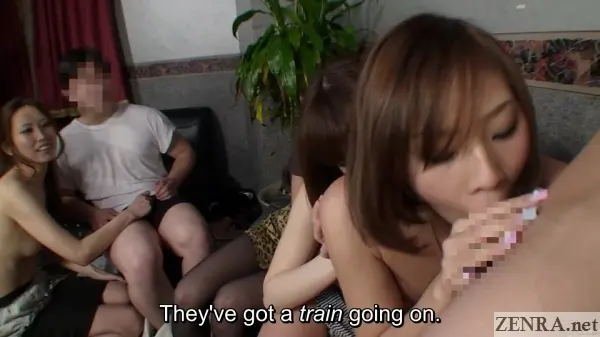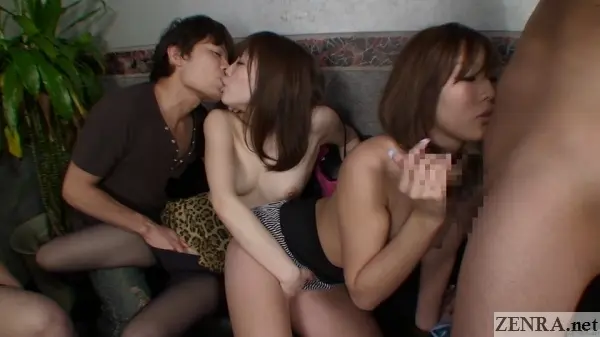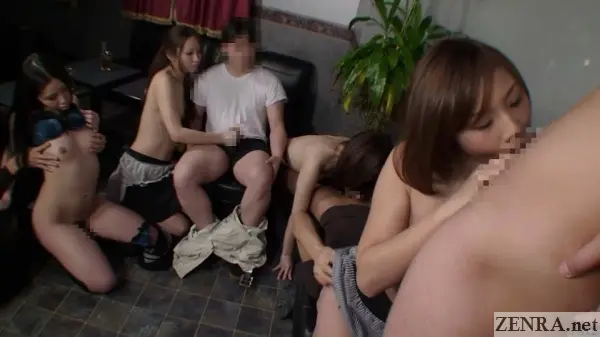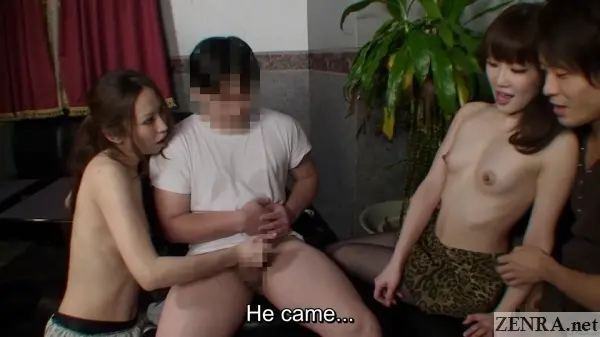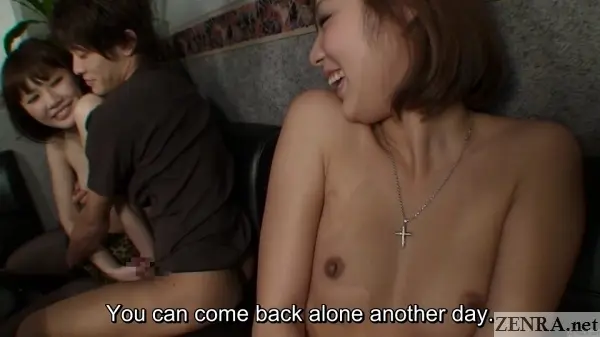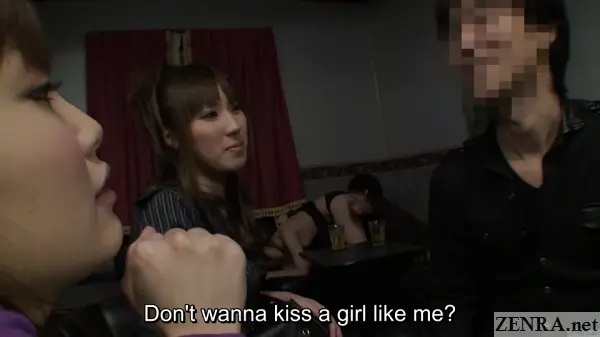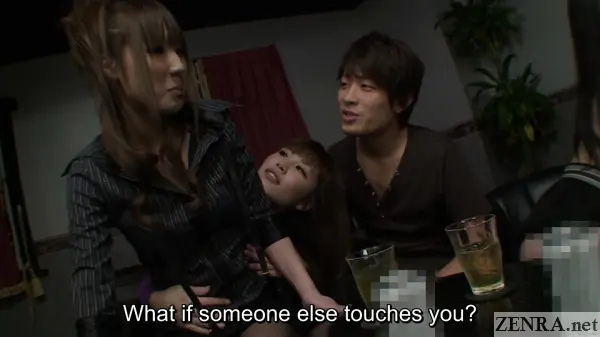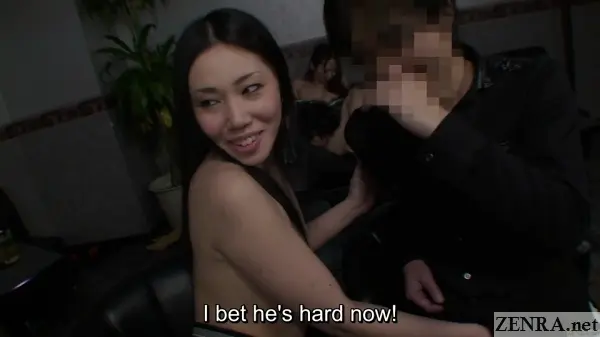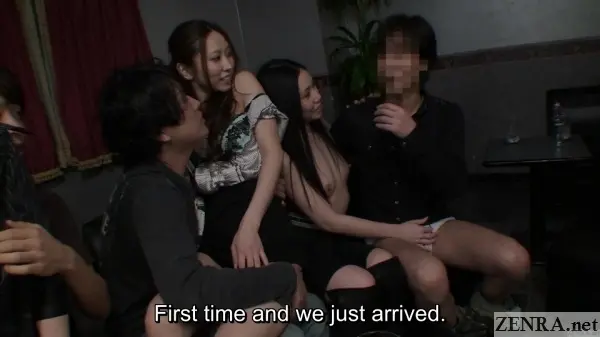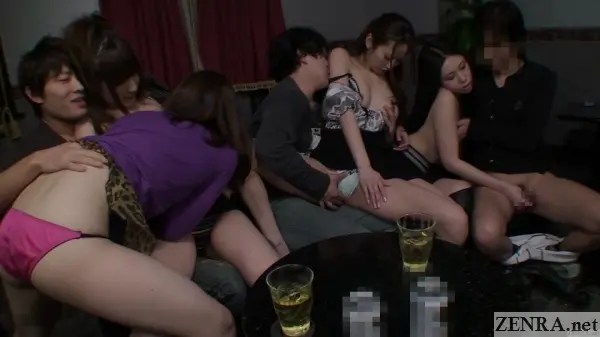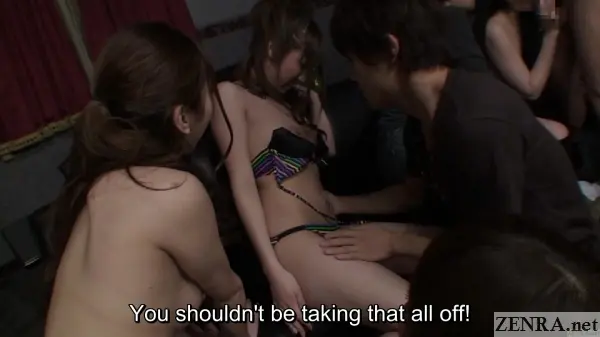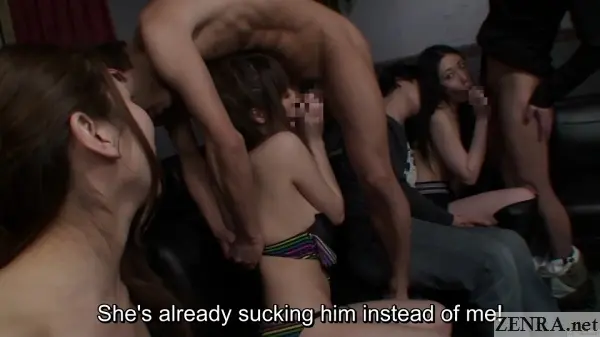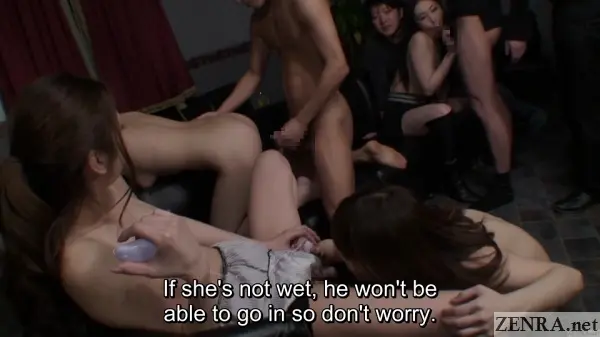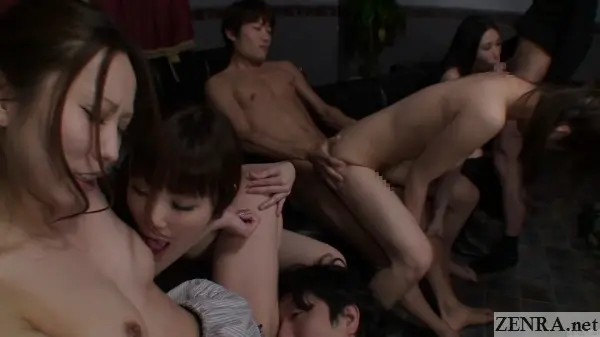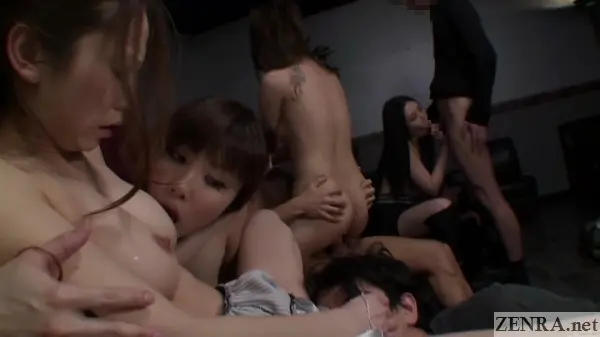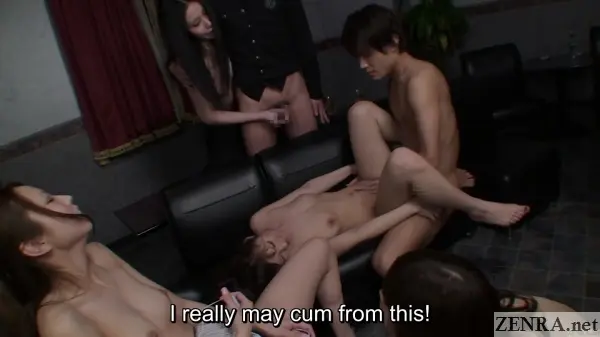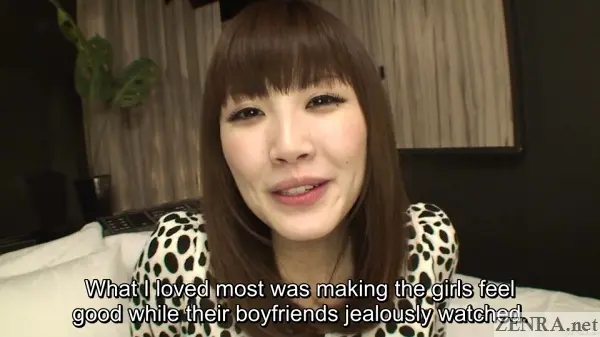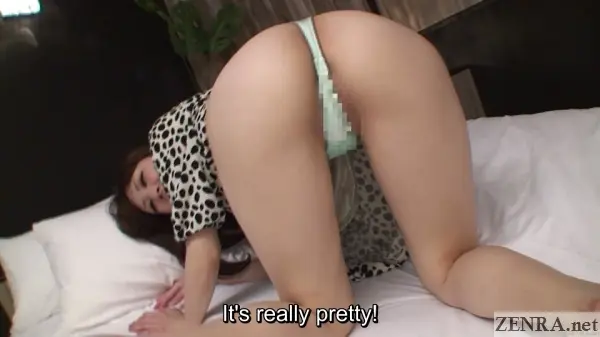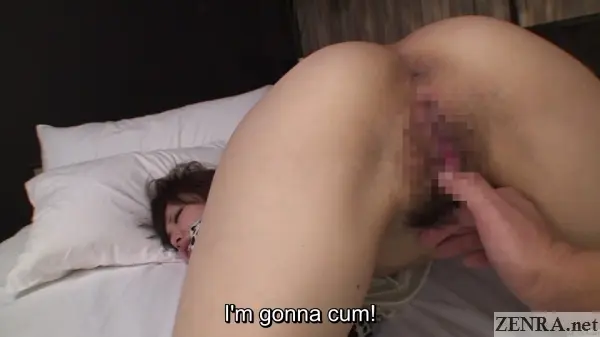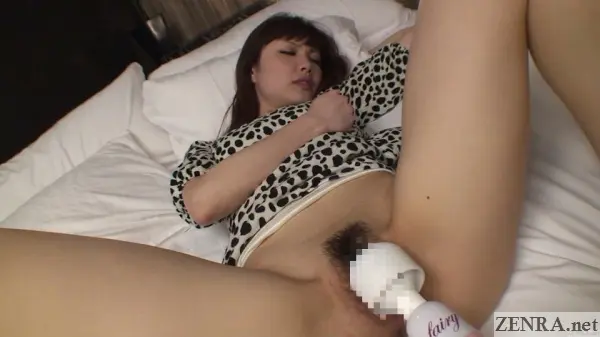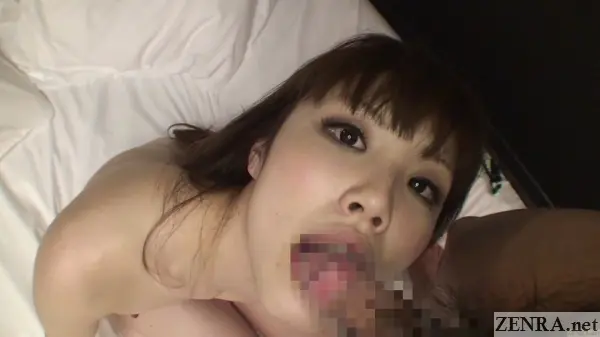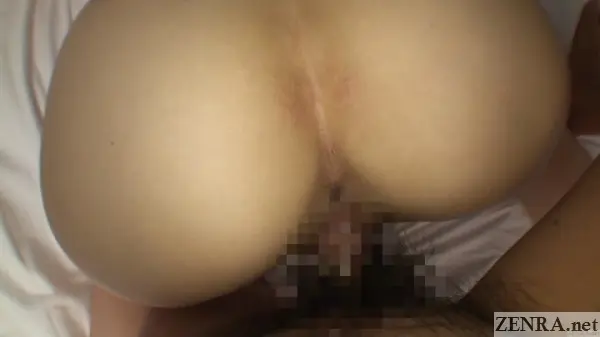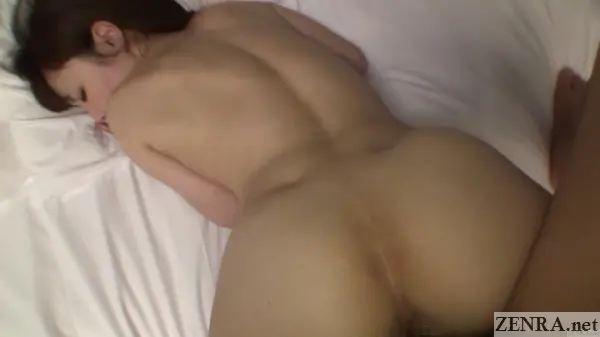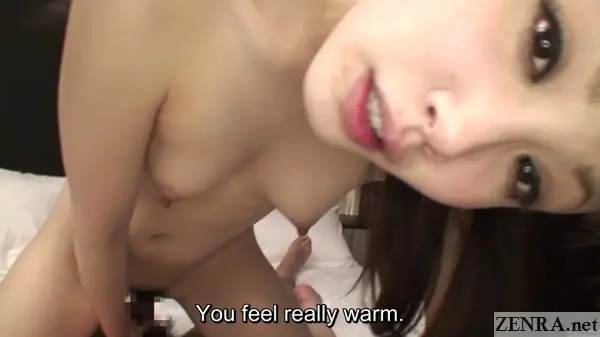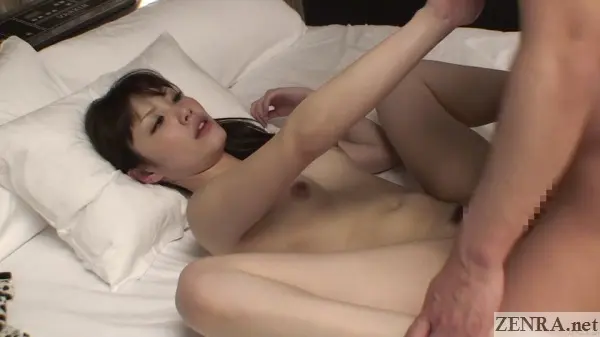 Real Couples Visit Swingers Club
with English Subtitles


Once in awhile we get some negative email (not much thankfully) complaining about how we sometimes will show older JAV titles instead of brand-spanking new ones. We brush these off because ZENRA's concept mainly is not about WHO stars in the title, but WHAT the title is about. And on that note, as many of our updates push the WHAT theme way harder than the WHO theme, it really is of no concern to us if an update happens to be a JAV movie that wasn't just released by its maker.
Sure, some of our releases are somewhat new (added to ZENRA within a year of the original publication) and others are JAV star vehicle titles, but updates like today's I feel need special attention. With so much JAV being released, titles like REAL COUPLES VISIT SWINGER CLUB via HOT ENTERTAINMENT may get swallowed up. Heck, it was only during our third licensing order with them a few months back that I took time to comb through their HD-shot releases slowly and title-by-title I found some real gems.
REAL COUPLES VISIT SWINGERS CLUB is/was a series. There's 4 of them each running 2 hours and yes, we'll be showing them all because THEY ARE AWESOME.
You rarely nowadays see JAV makers pushing out big group titles. I mean sometimes the really big production companies will squeak some out, but something like this involving huge casts all having sex with each other are feats not done too often anymore. REAL COUPLES VISIT SWINGERS CLUB features group play. It features 'having sex while my friend watches' tropes as well. Lesbian play? CHECK! Swapping? It's in the name!!! Jealousy sex, threesomes, foursomes, street pickup, rubber duck--OK, it doesn't feature ducks, but everything preceding that is in it!
This is two hours of sheer awesomeness. It takes the "everyone's in it on it but X" and throws that concept into the middle of a swinger's club. Make no mistake: everyone except the couple IS in on the 'gag'. The opening moments of the title feature quick interviews with all the JAV actors and actresses and the 'goal' of the series (whether you can believe it or not) is to recruit some of those actual girlfriends for future performances.
While I haven't yet thoroughly previewed the other three movies in this series, one aspect I'd love to see is a graduation from boyfriends and girlfriends. Let's amp that jealousy to the max with actual married couples! Let's go with newlyweds! Why not? If we're gonna have jealousy group sex, let's take it to its final form.
Being a title focusing heavy on group play, some of the more grandiose camerawork you'd normally see in Japanese AV is somewhat absent. Expect a heavier focus on guerrilla film-making with lots and lots of cuts. Some may prefer editing that's a bit more orthodox, but I feel the nature of this title demands an extra mobile cameraman (who also happened to be this title's director).
Quick culture note: 'Swingers club' in Japanese is either 'Happening Bar' or 'Couples Kissa' with 'kissa' being short for 'kissaten' or 'cafe'. For those studying Japanese and wondering why they keep saying 'happening bar' or 'couples kissa', but we keep subtitling it as 'swingers club', it's because we believe outside of Japan these establishments are more known by that phrase.

A Message to subscribers and also potential subscribers: this movie is labeled as an Exclusive release because this is the first official presentation of it outside of Japan. We would like to know your impressions of this production. Did you like it? Did you not? Your feedback is truly appreciated as it can help us decide the best possible Japanese adult video entertainment for you from here on out. Don't be shy and please feel free to contact us with your thoughts!
Lines of Subtitled Dialog: 1477
4 Files 4.36GB
02:01:46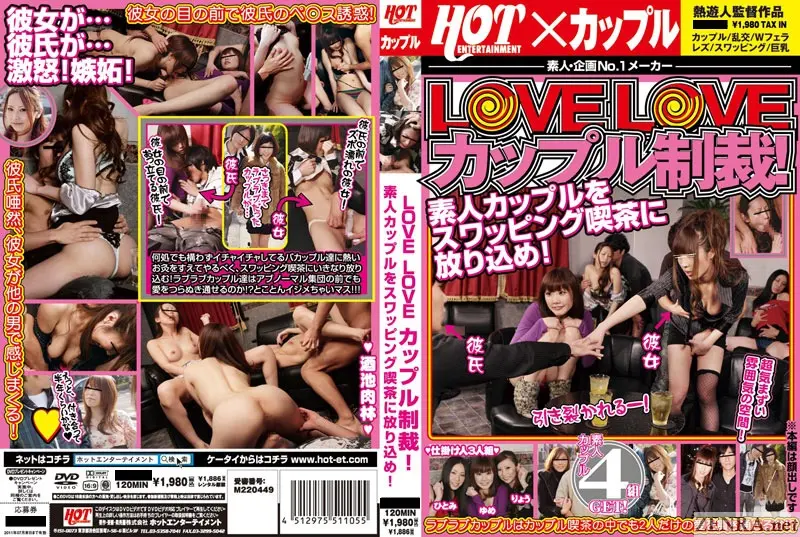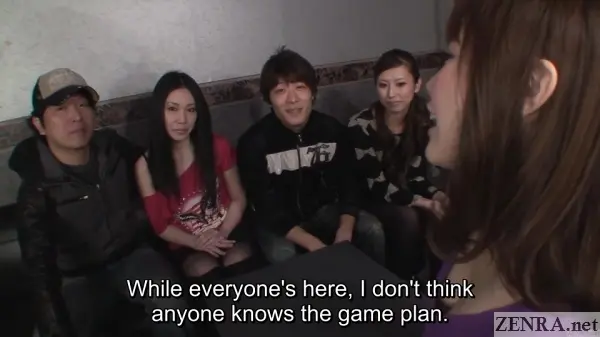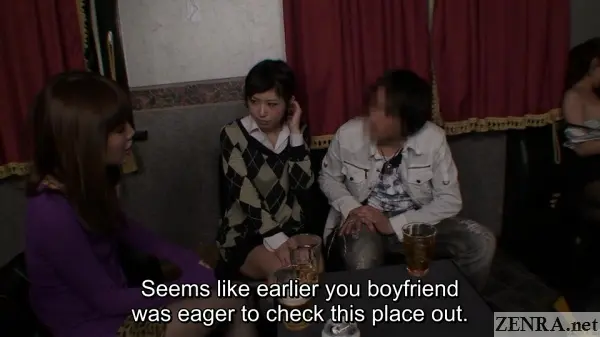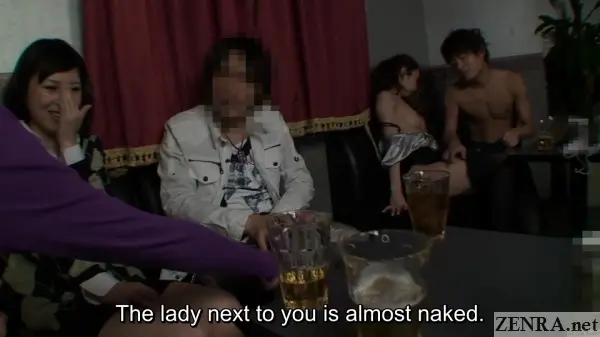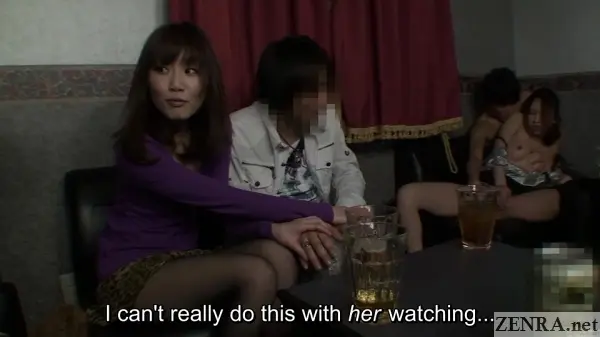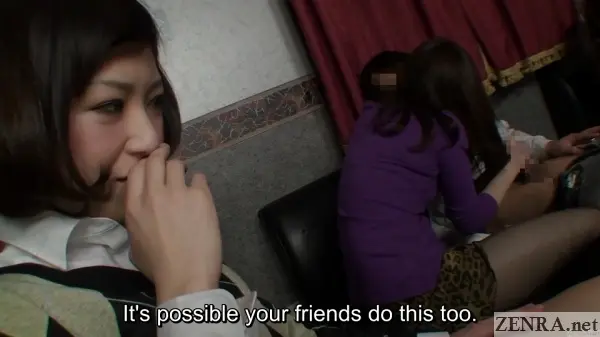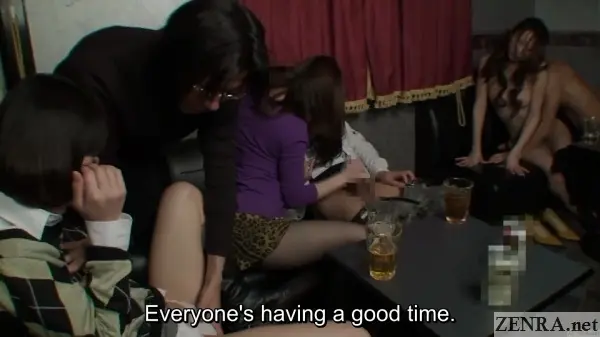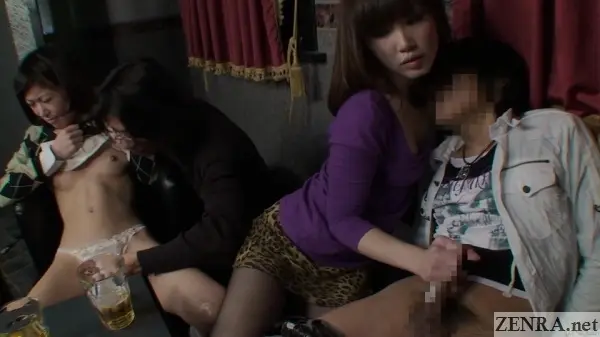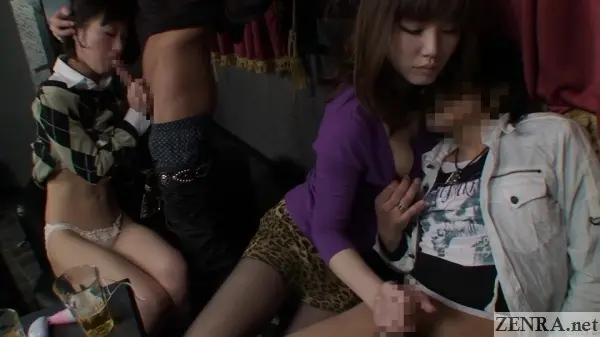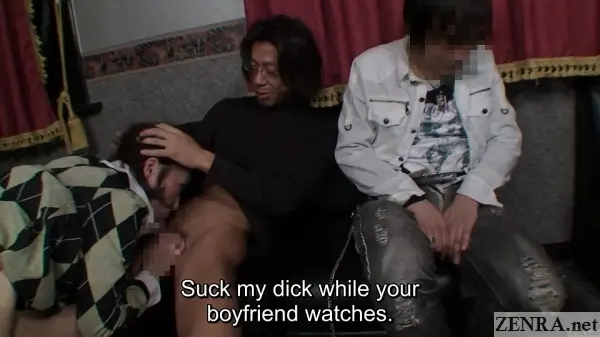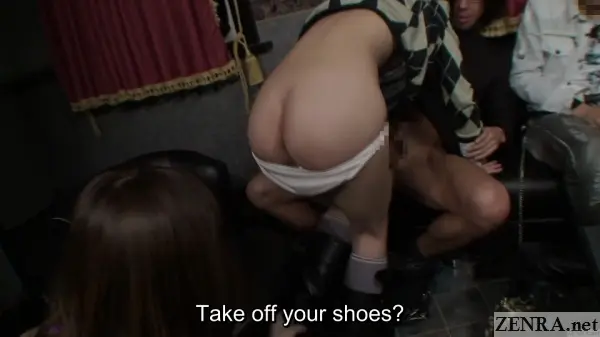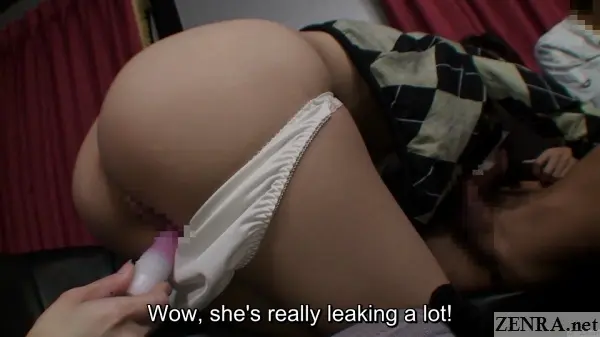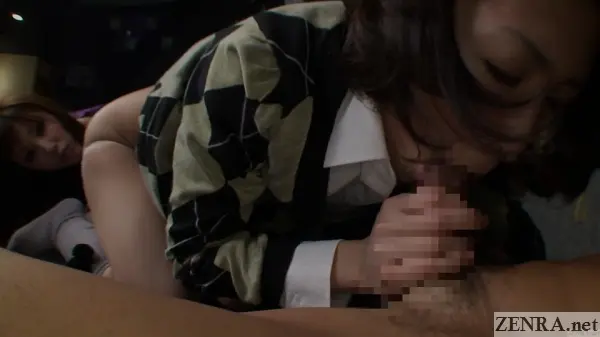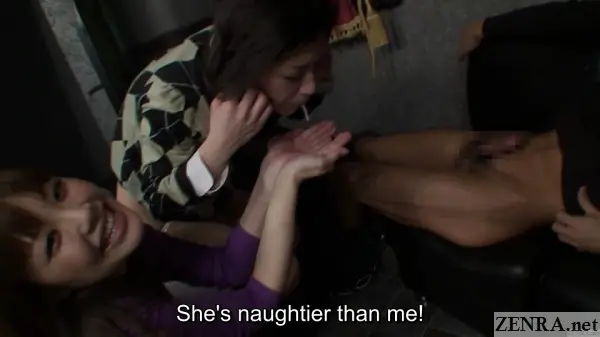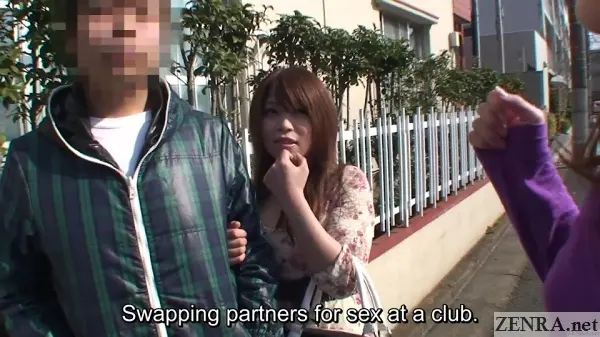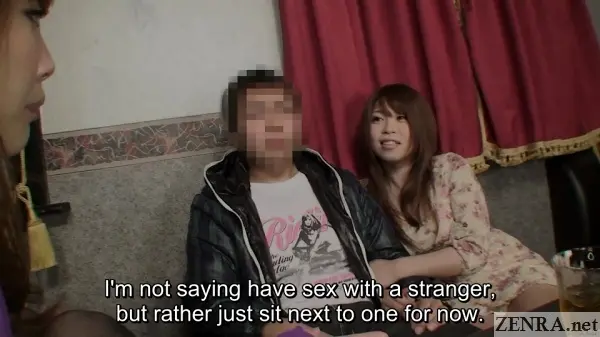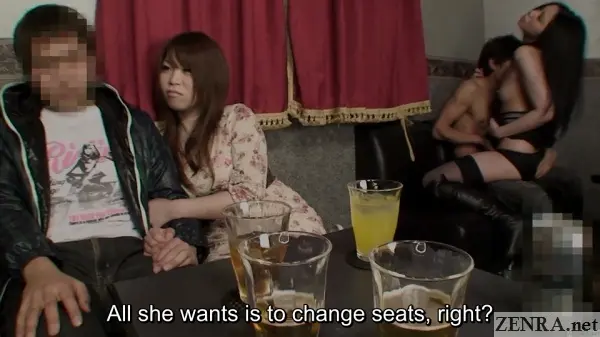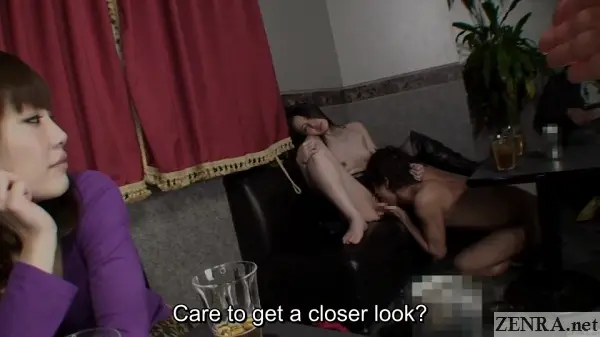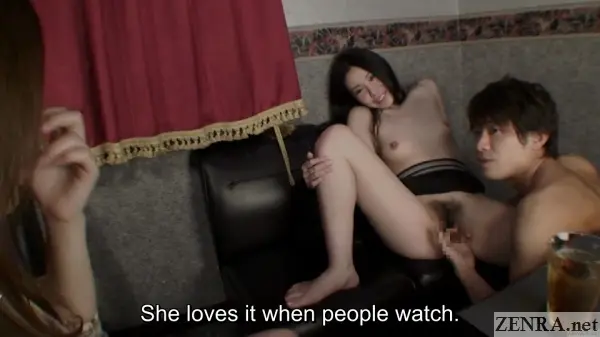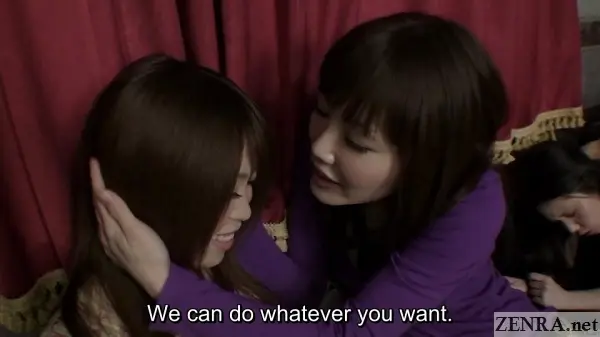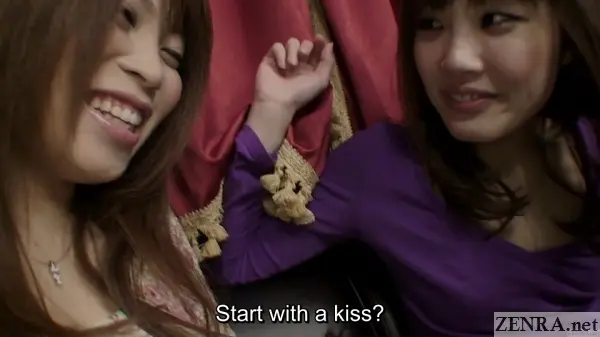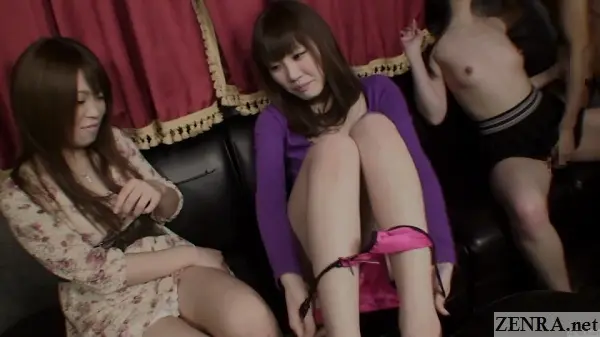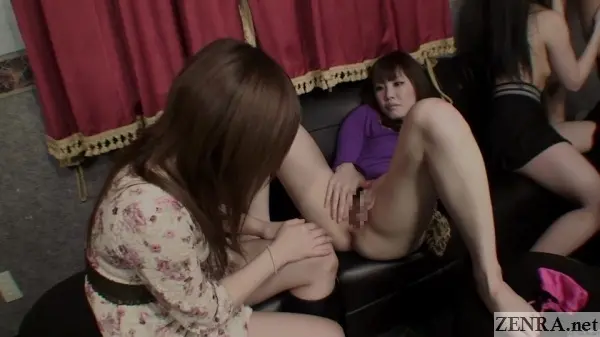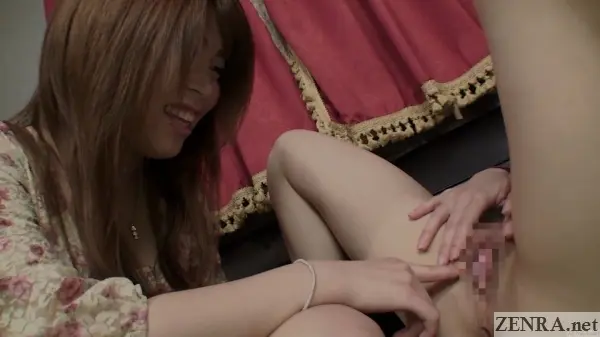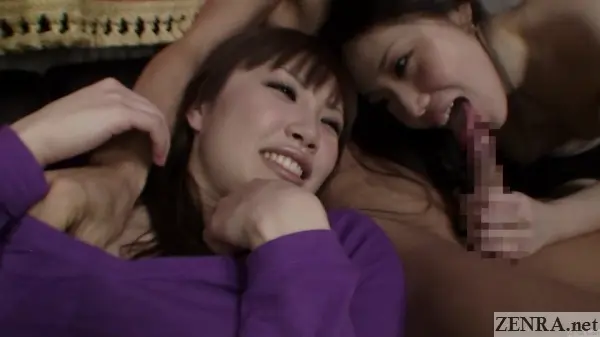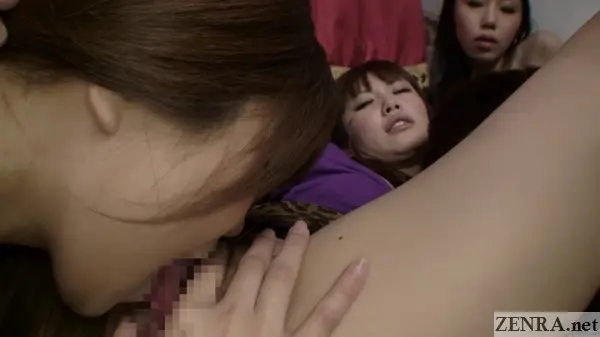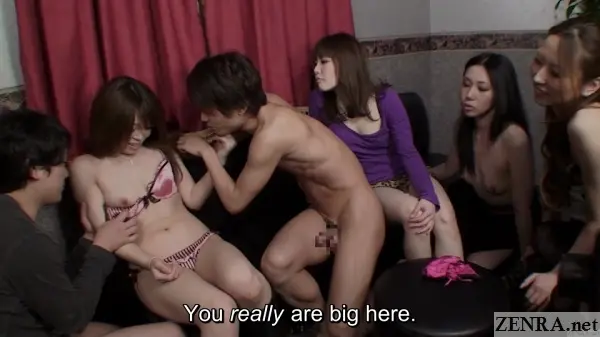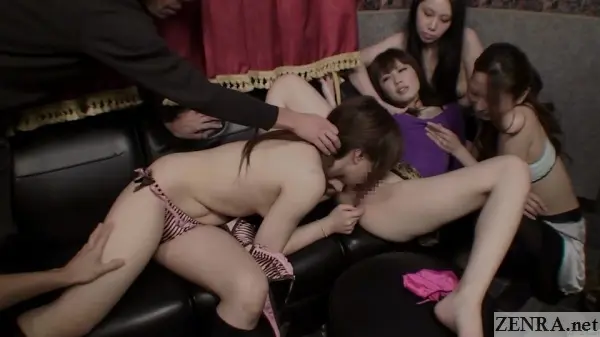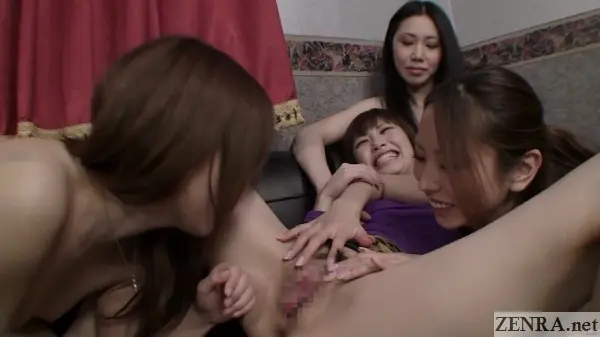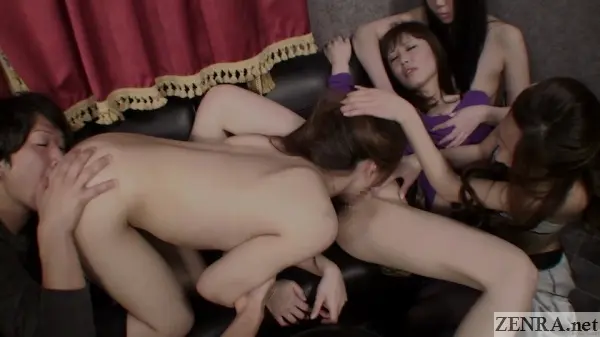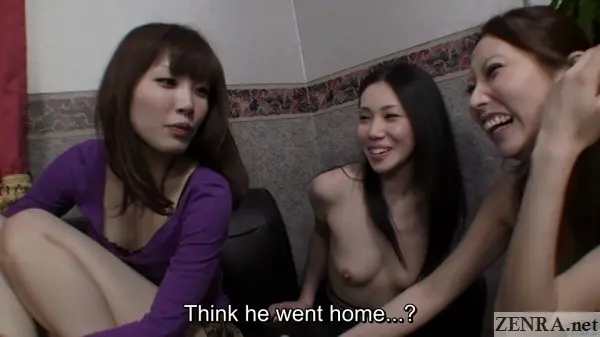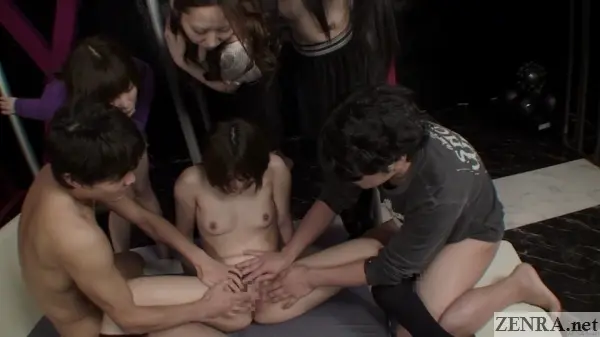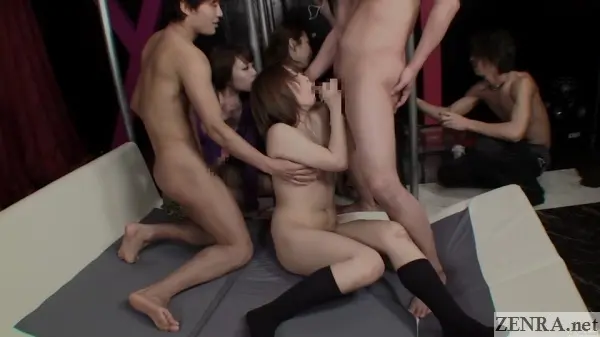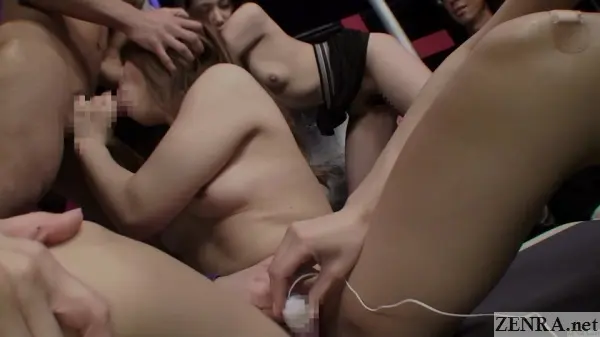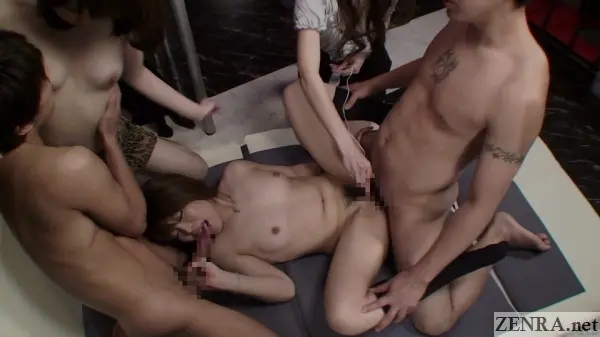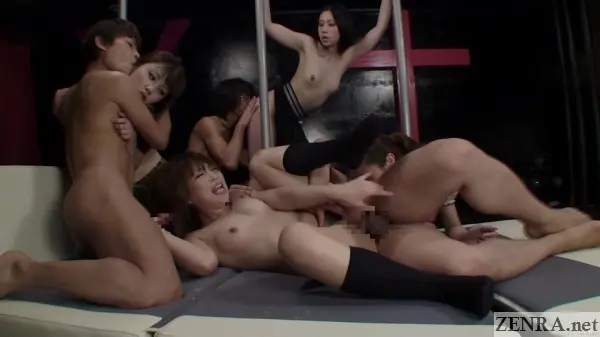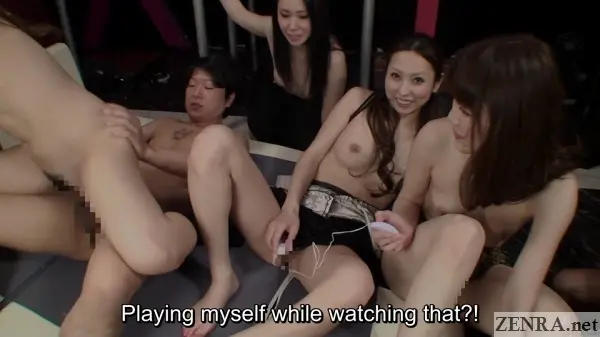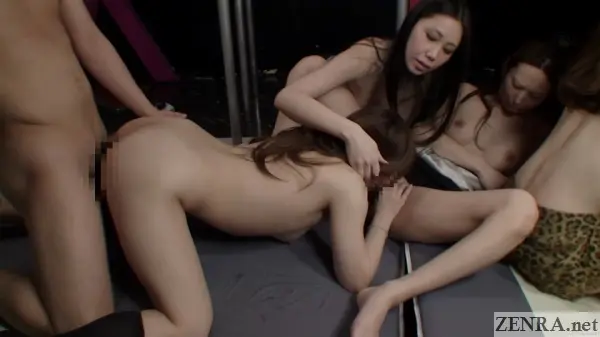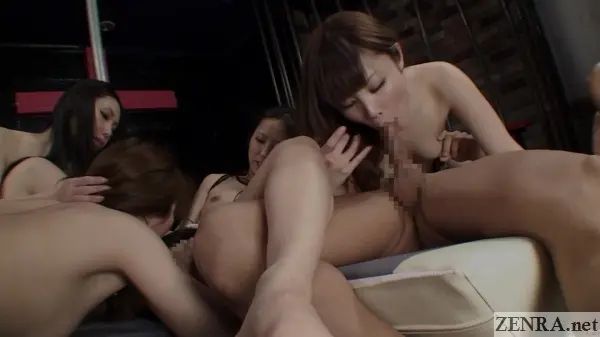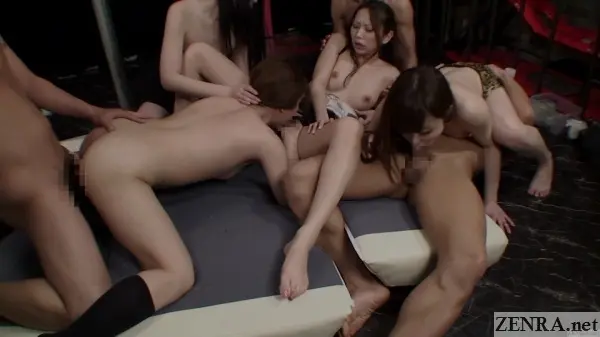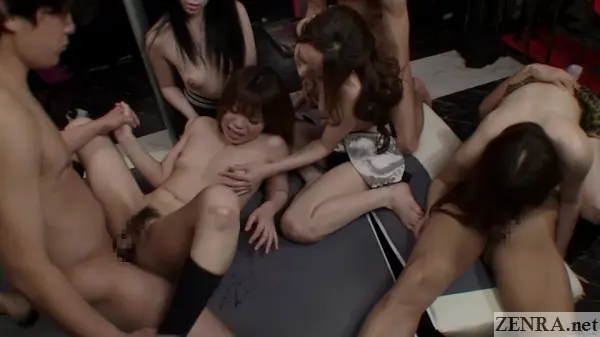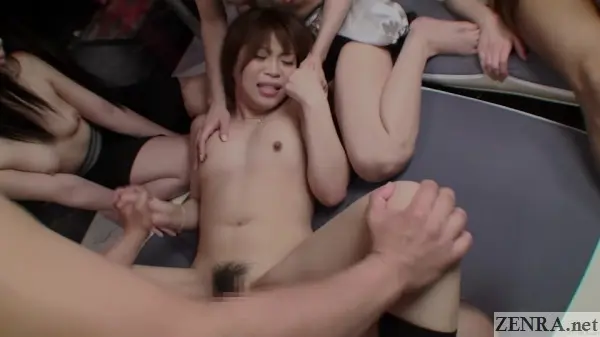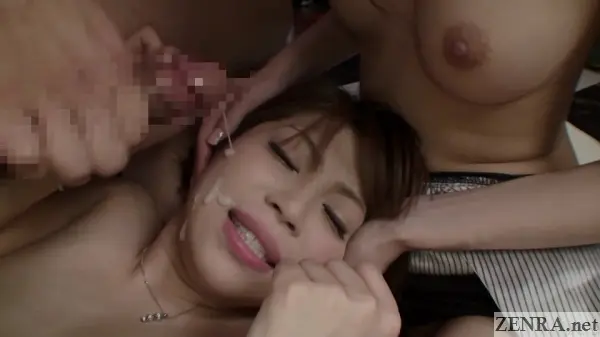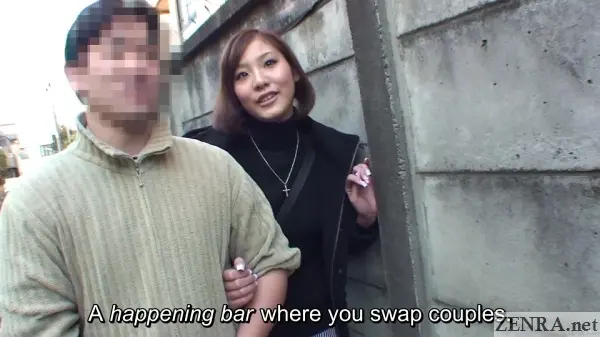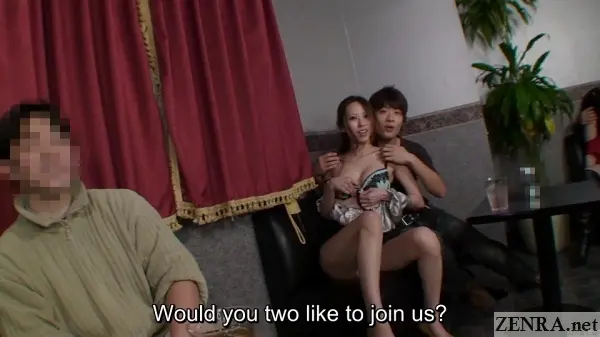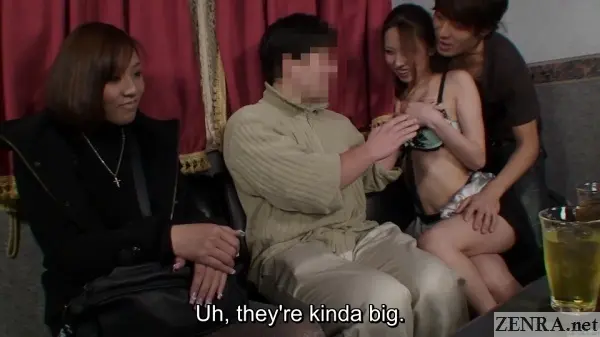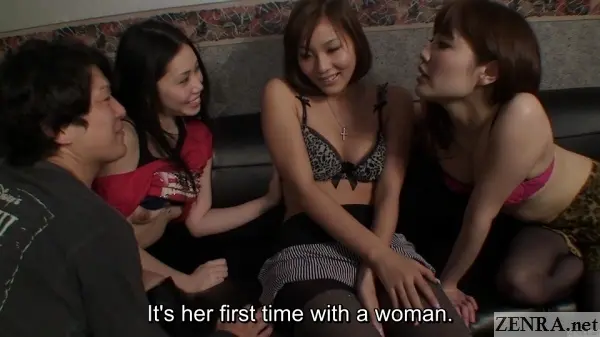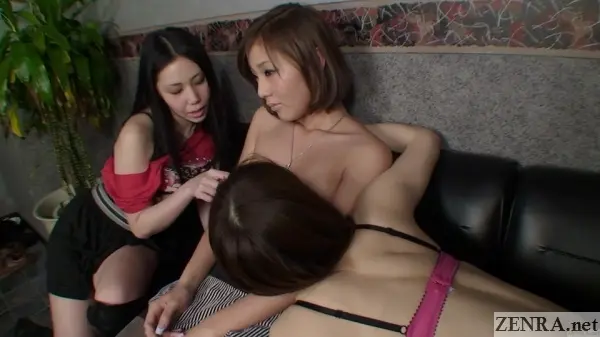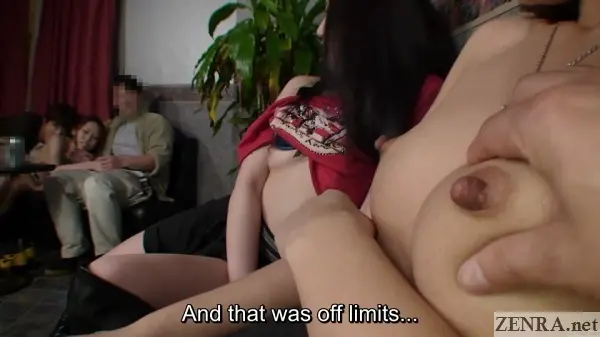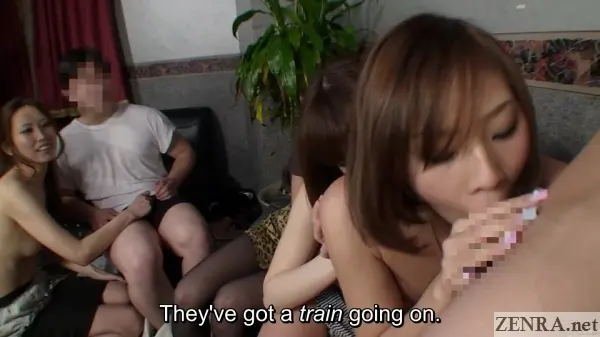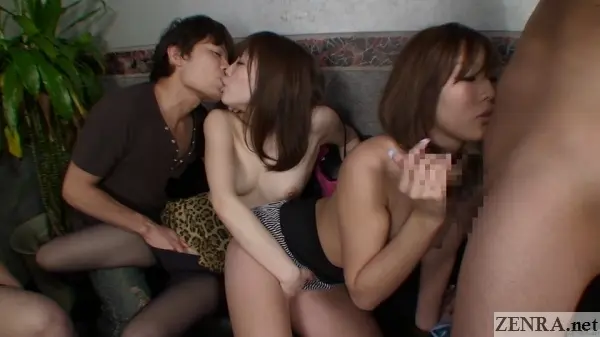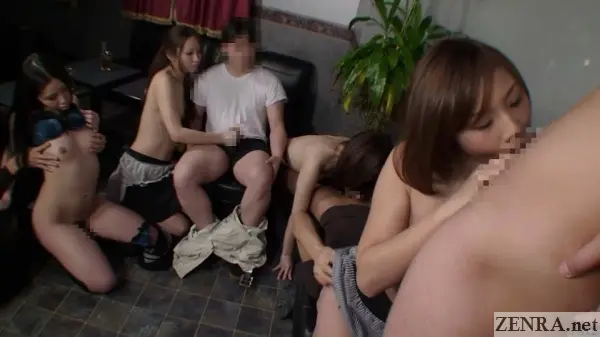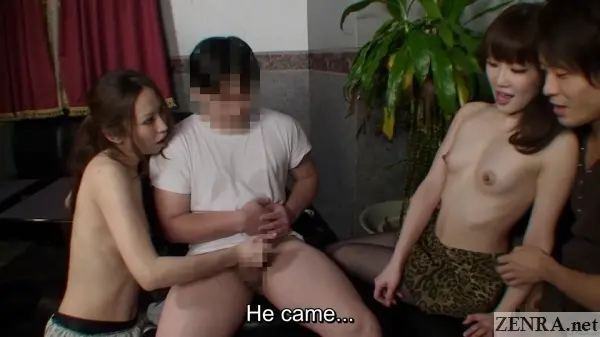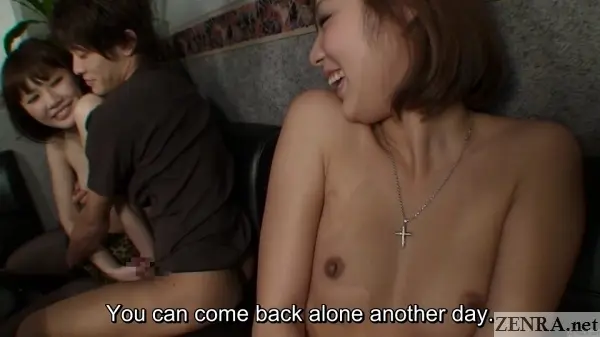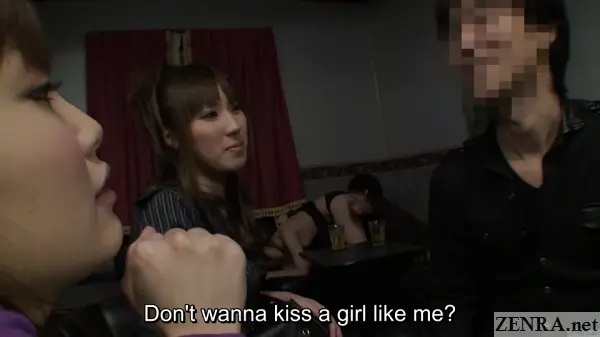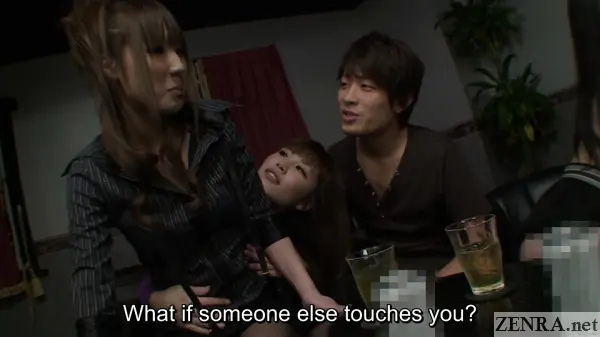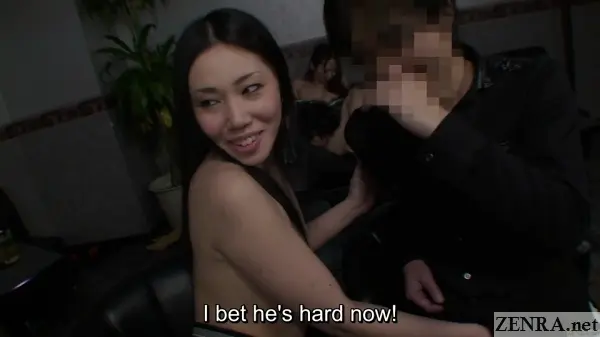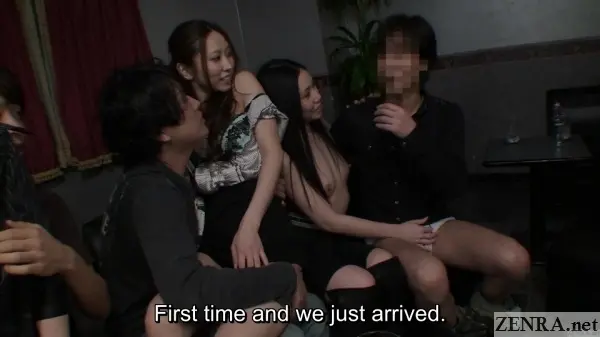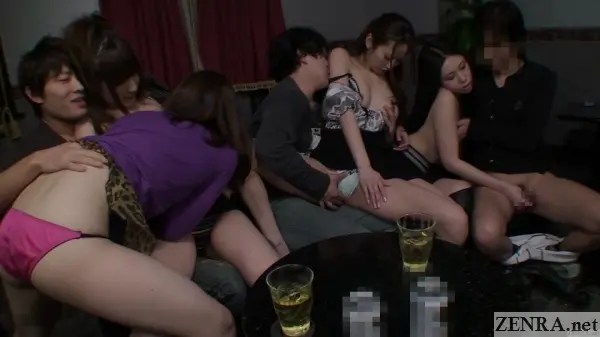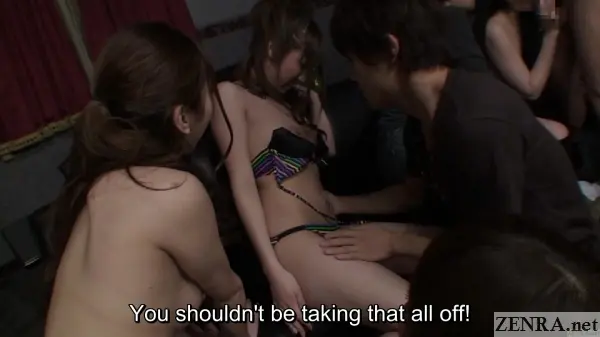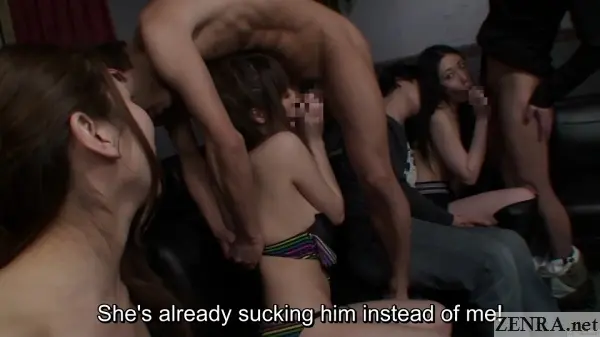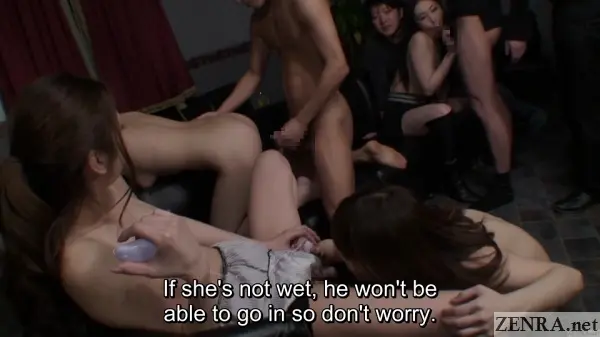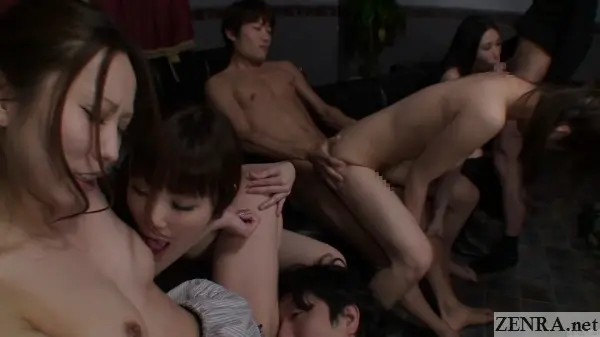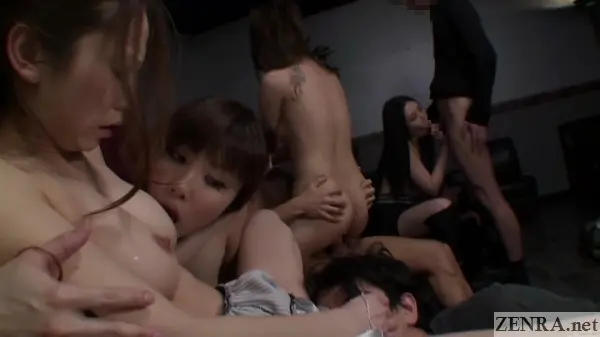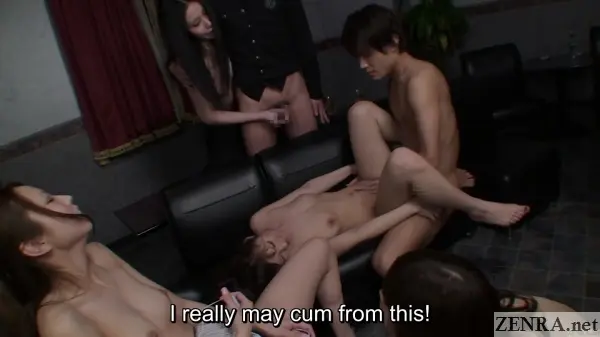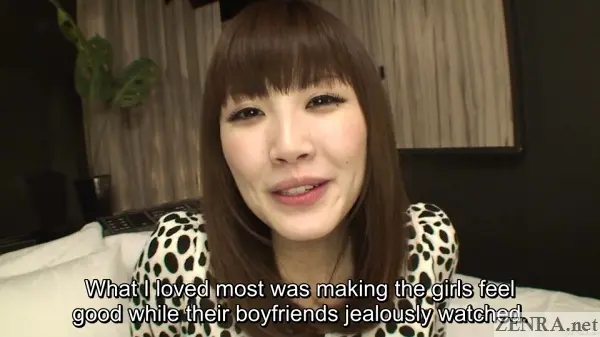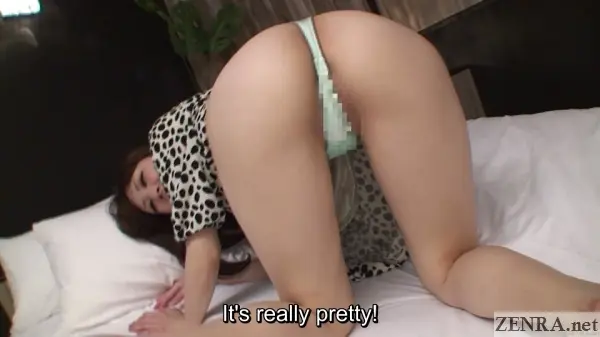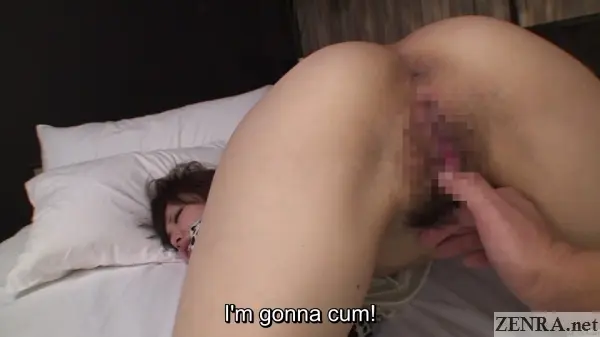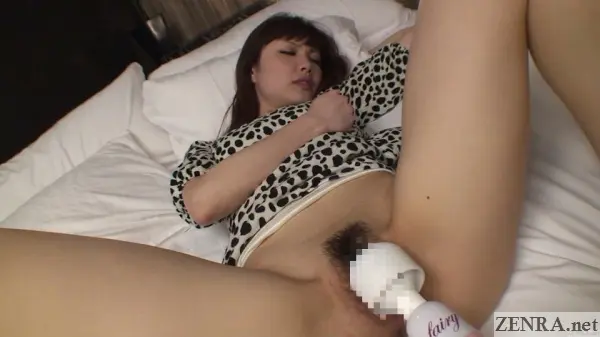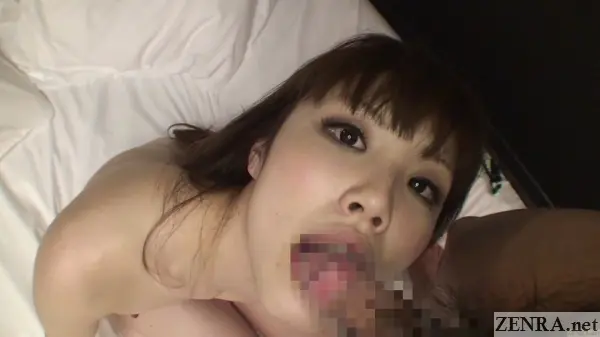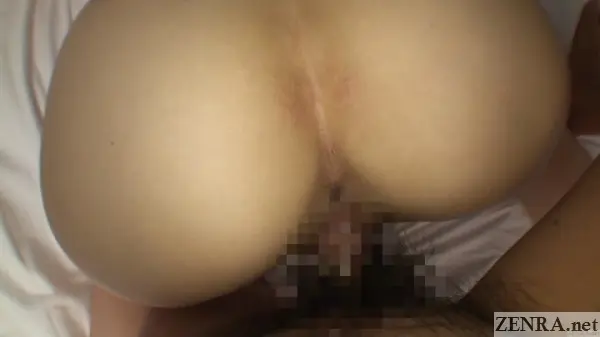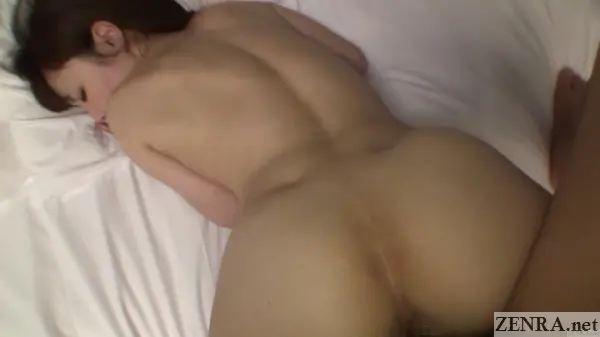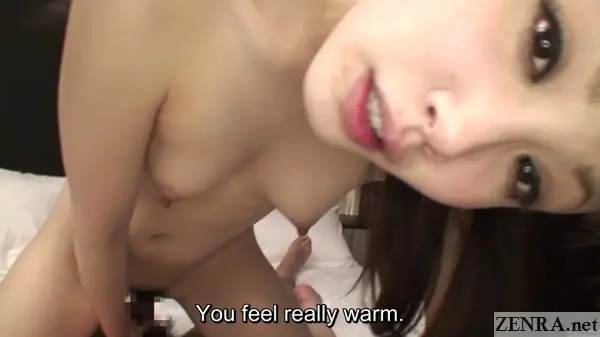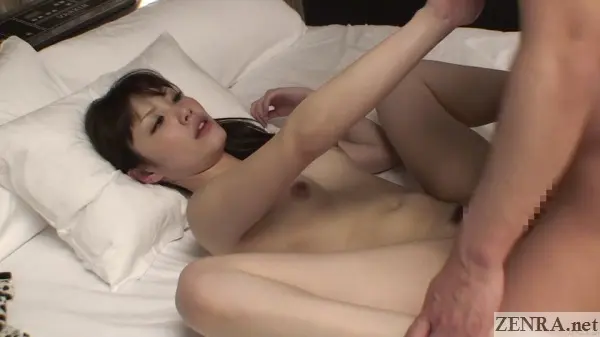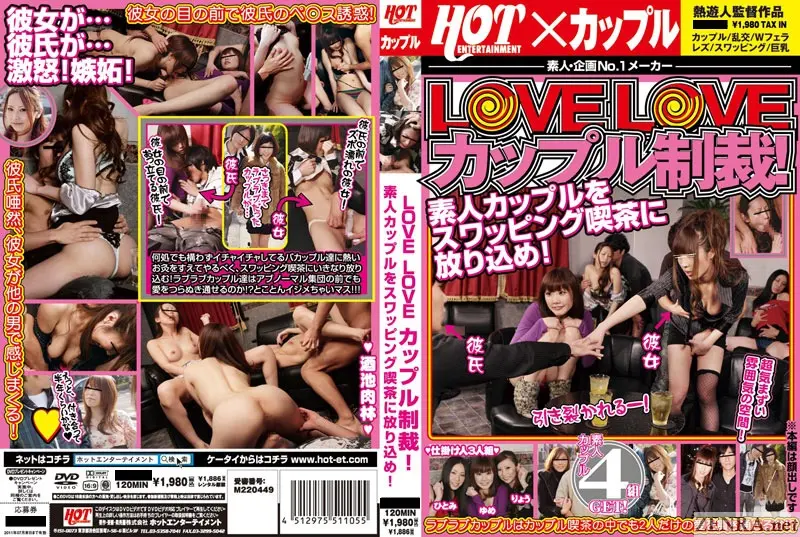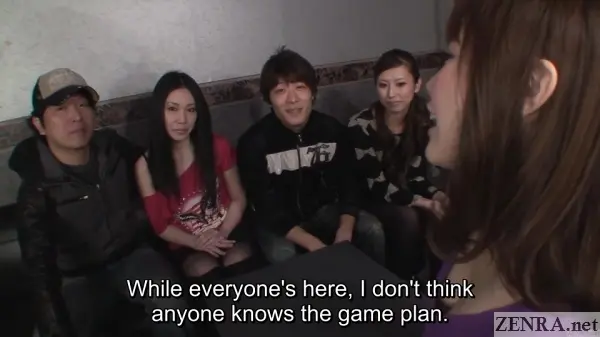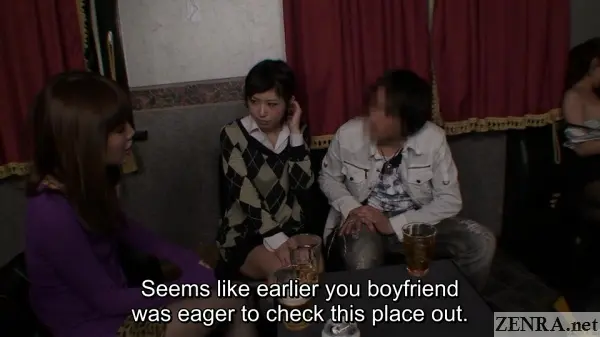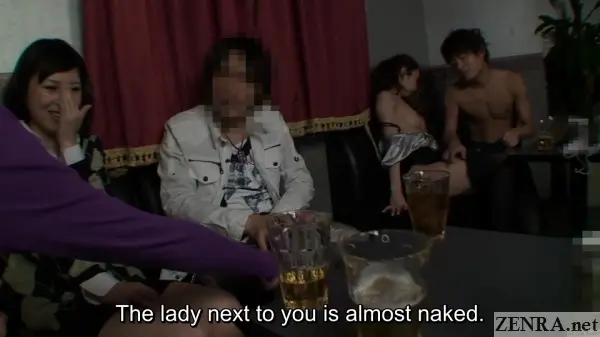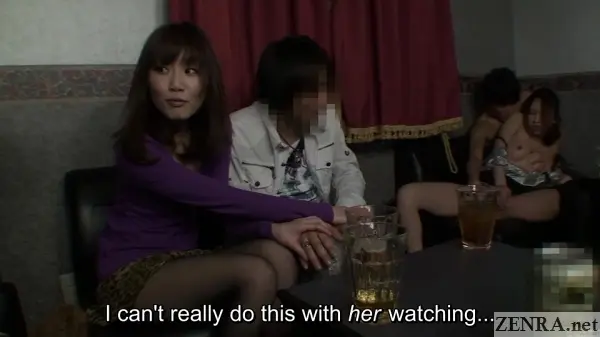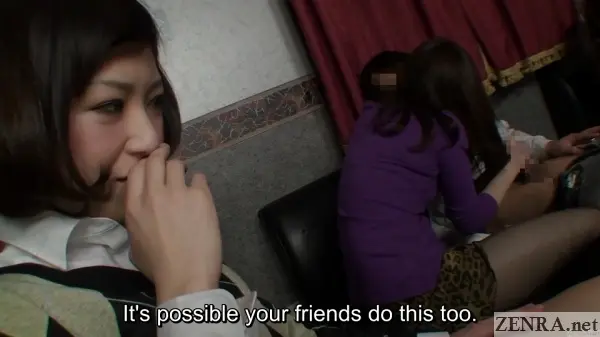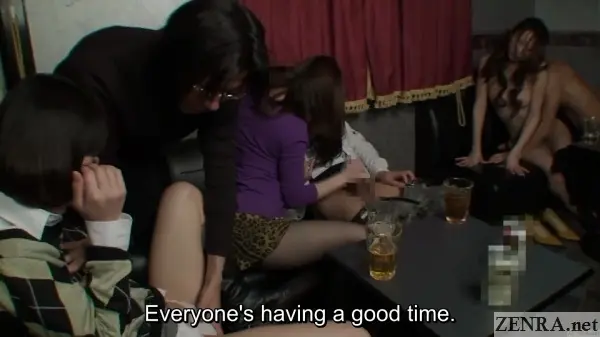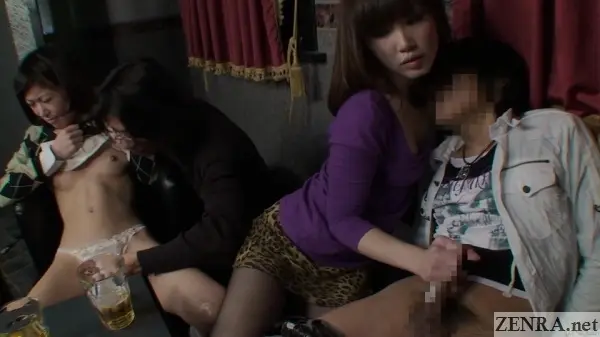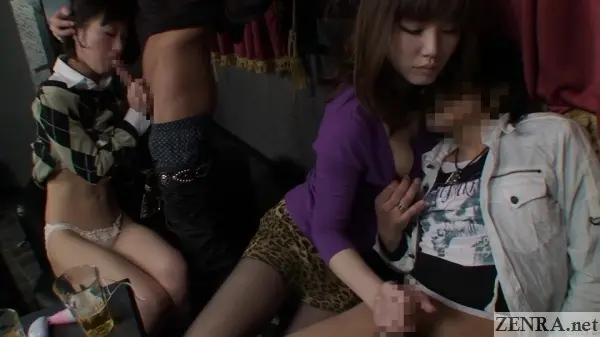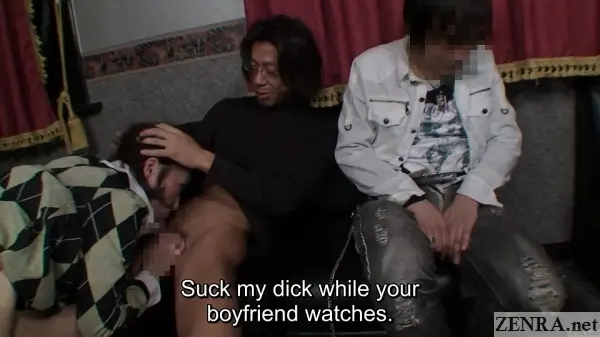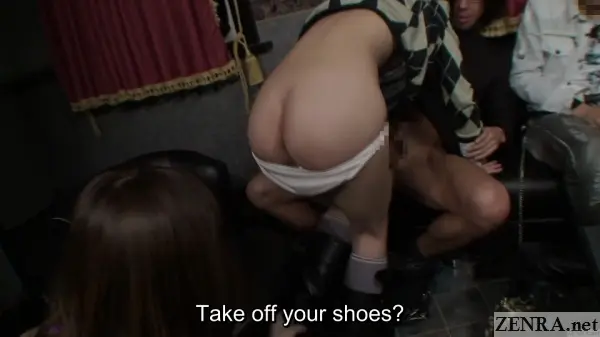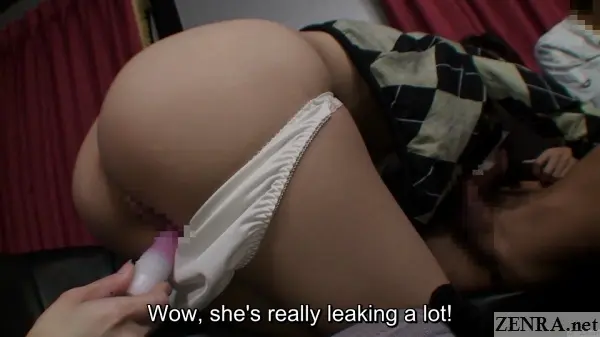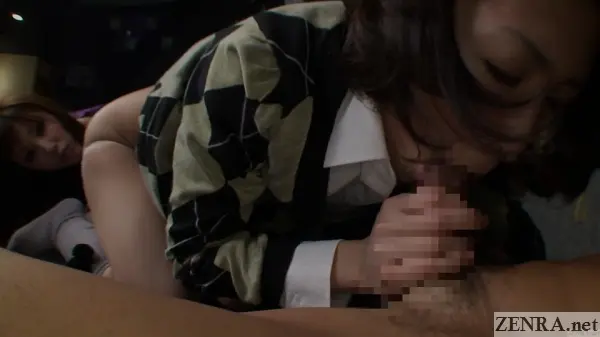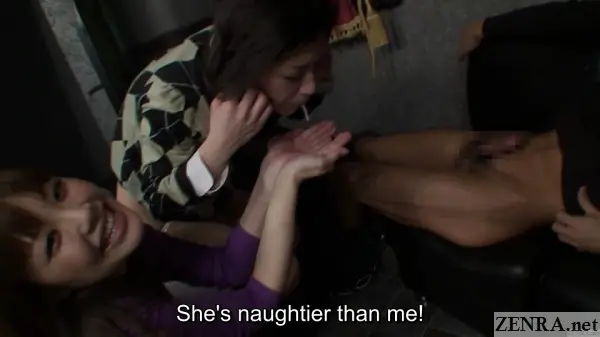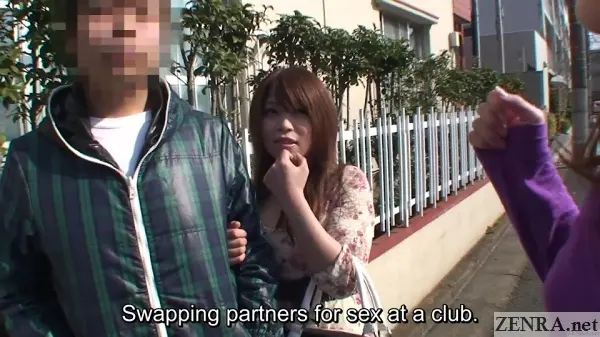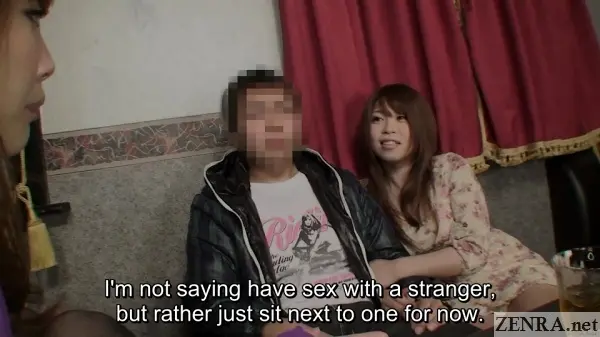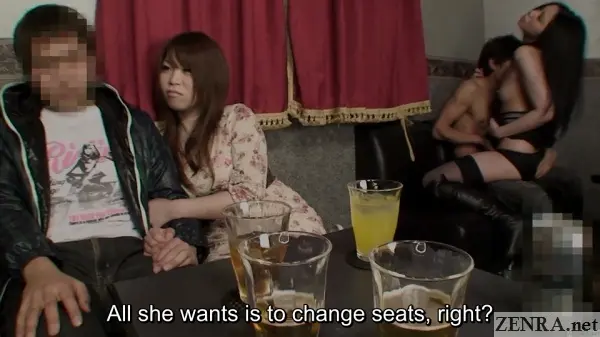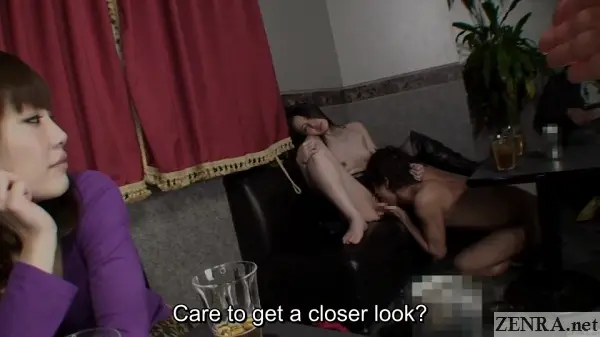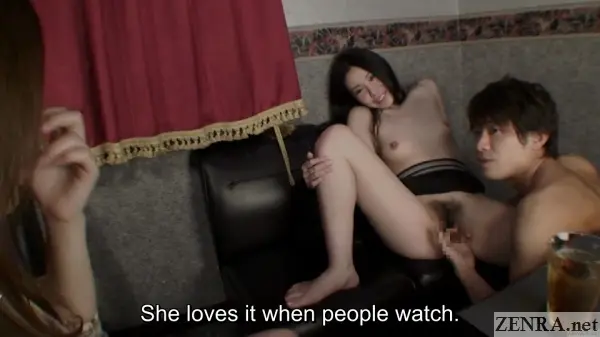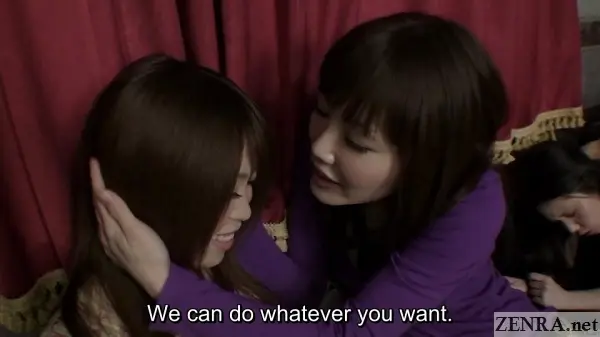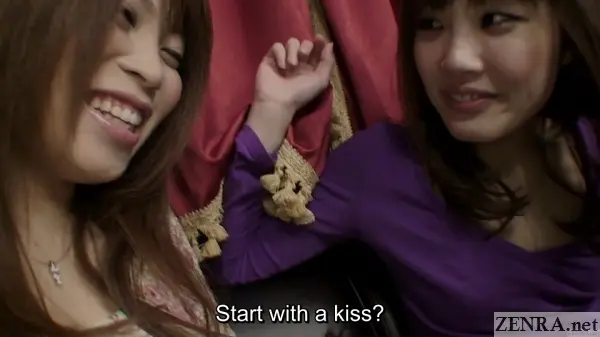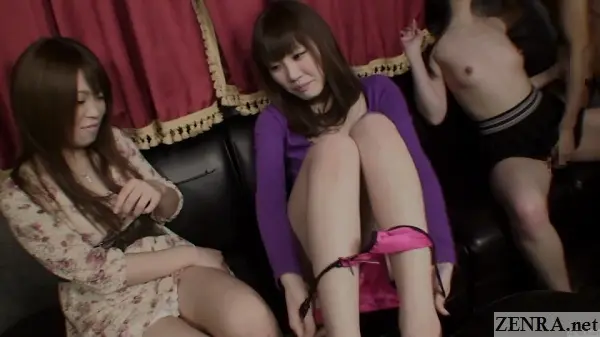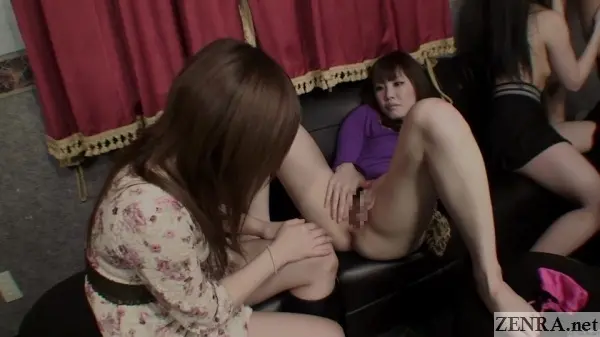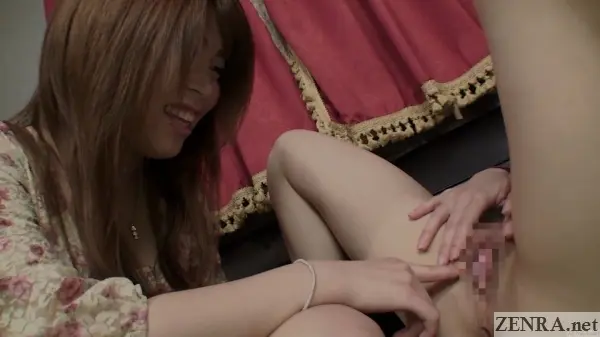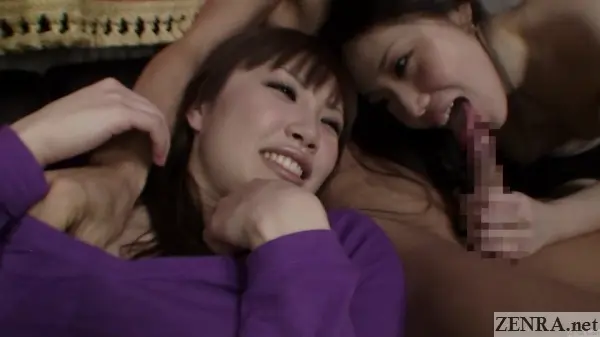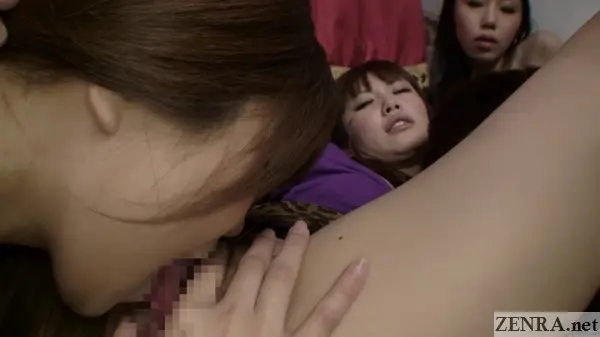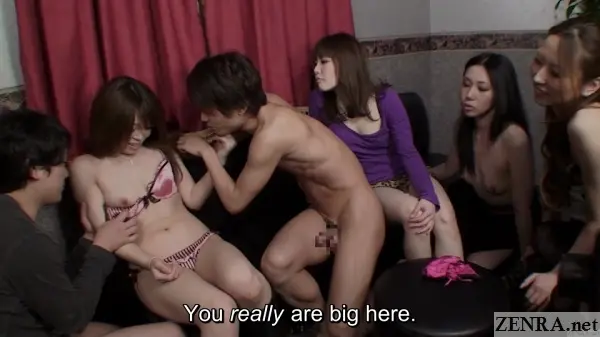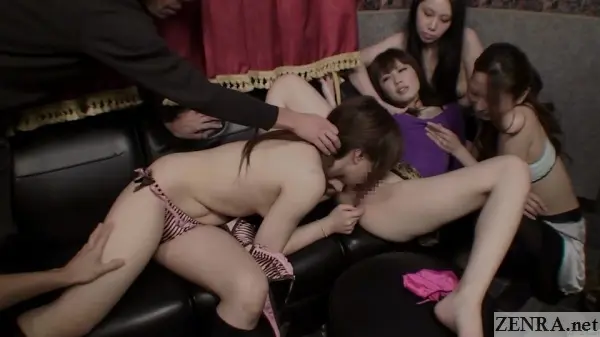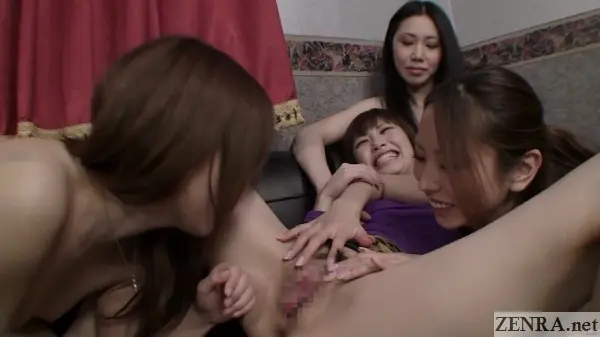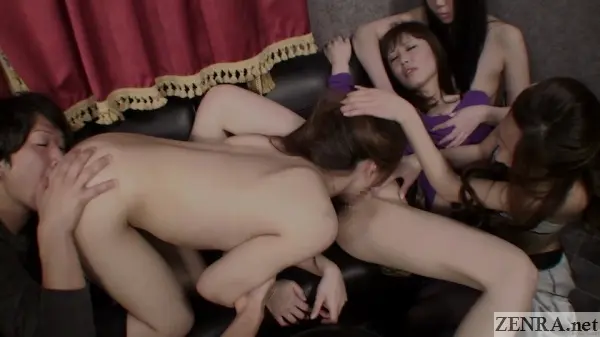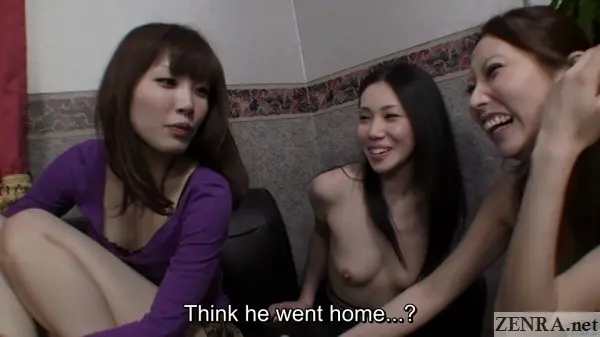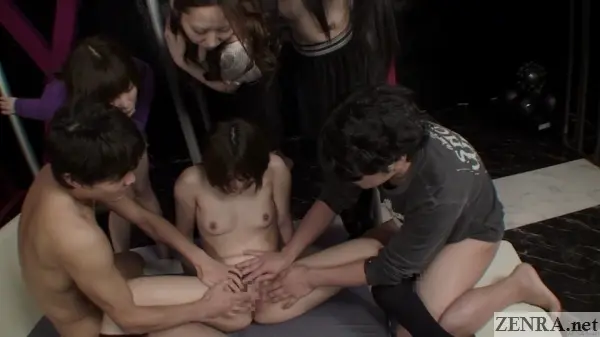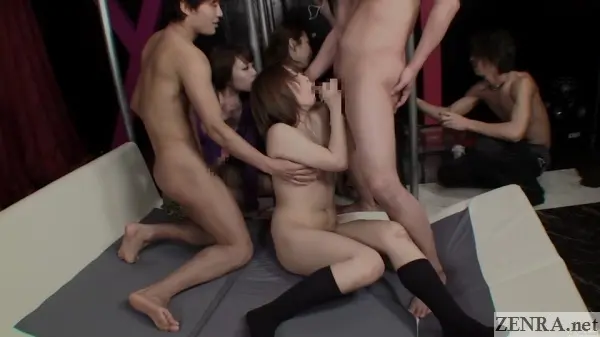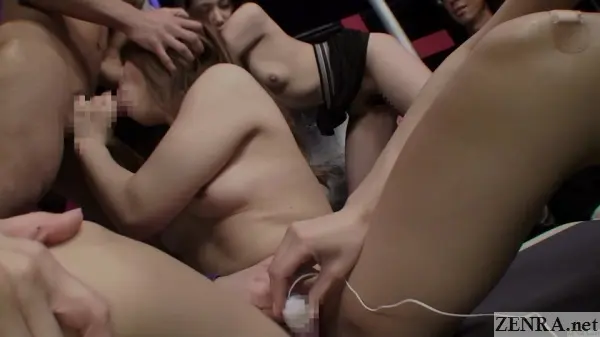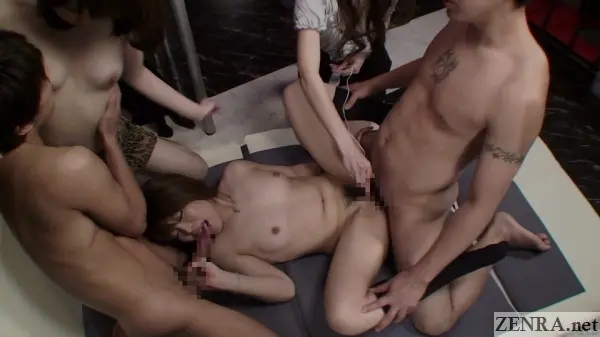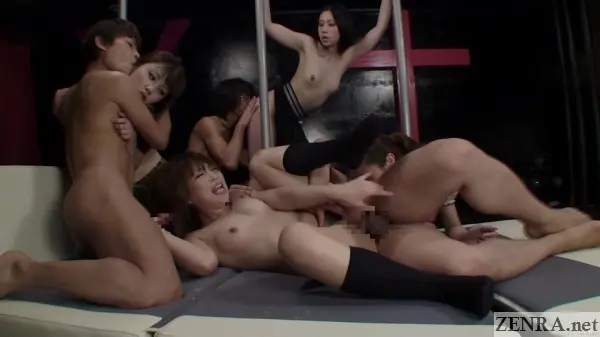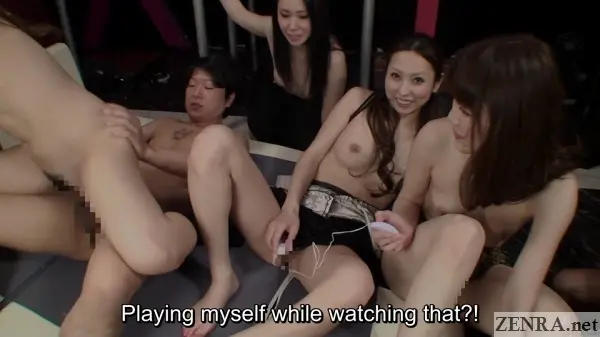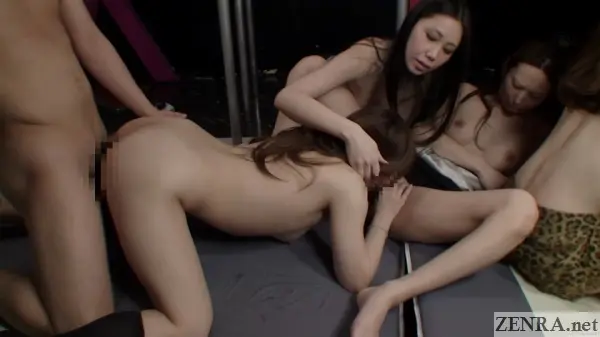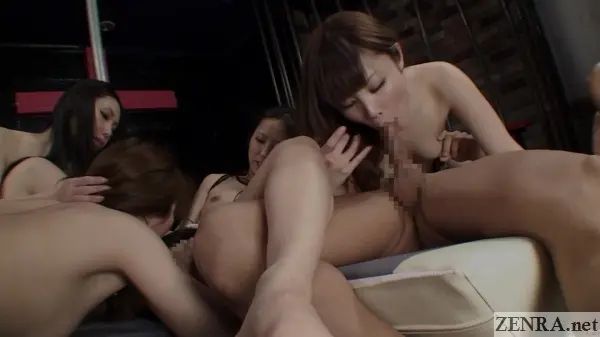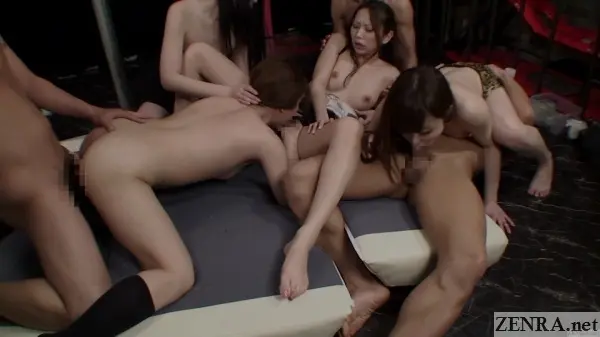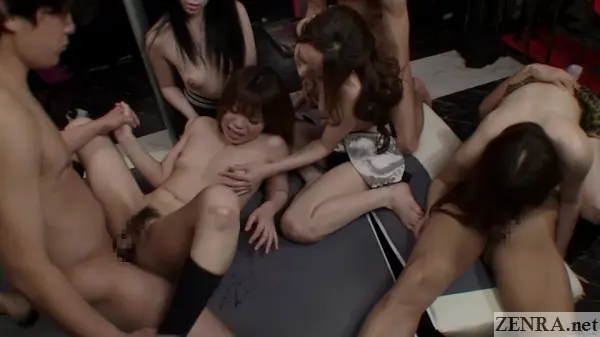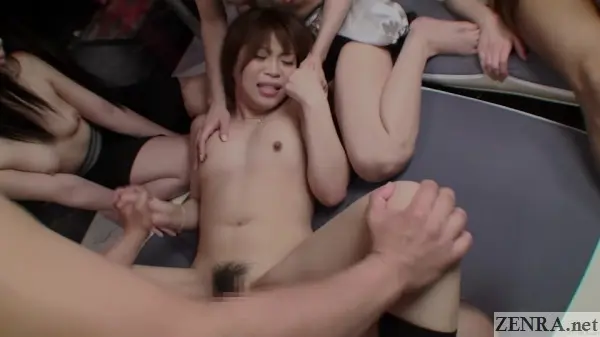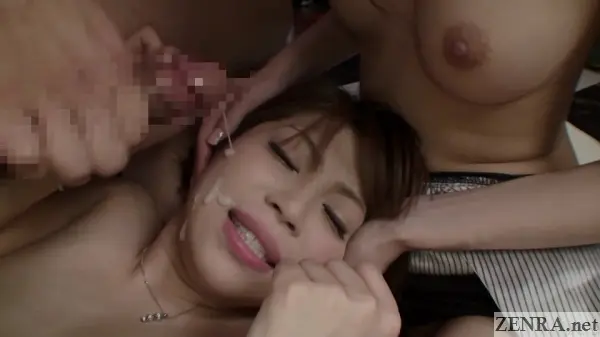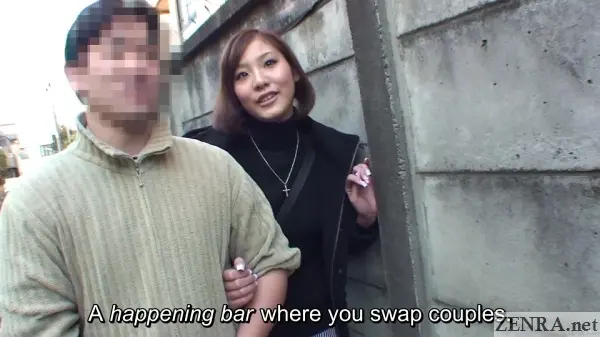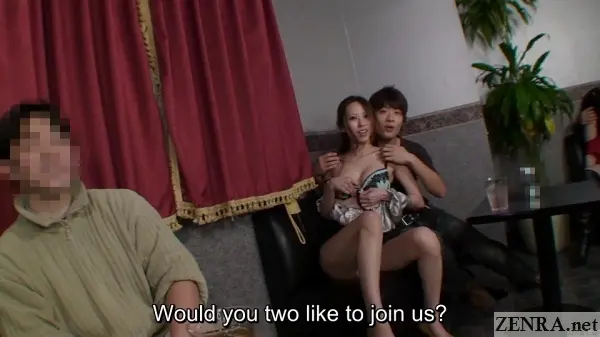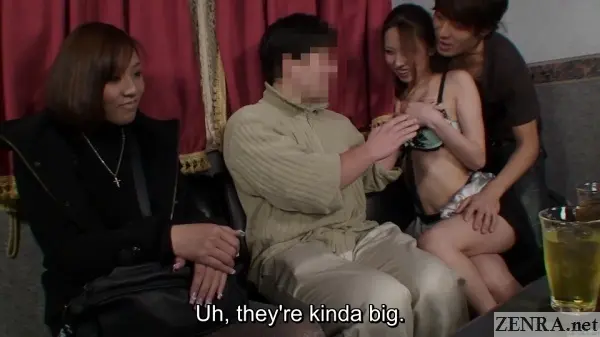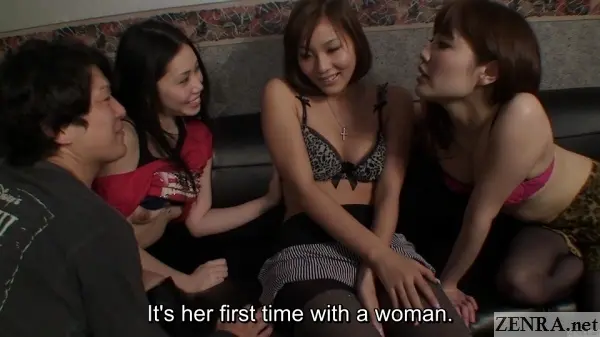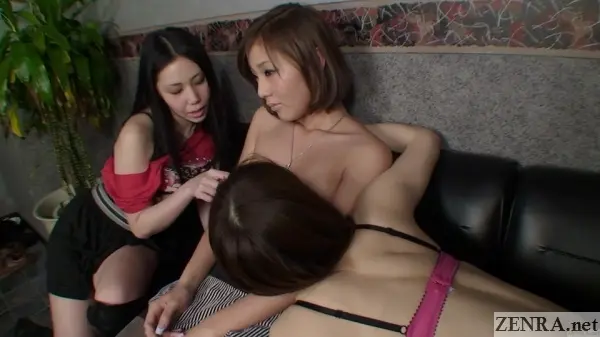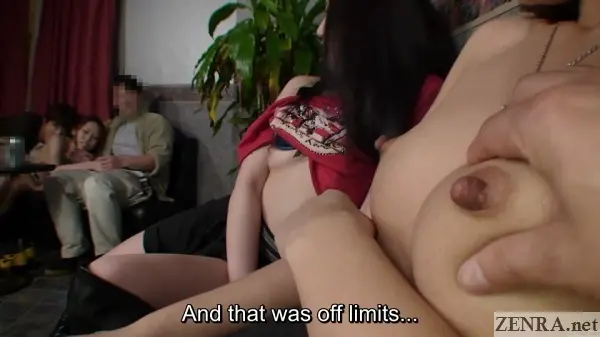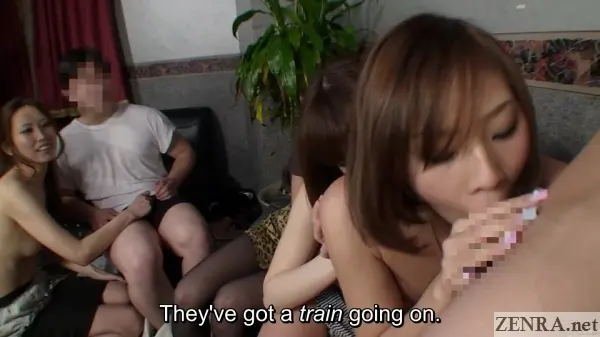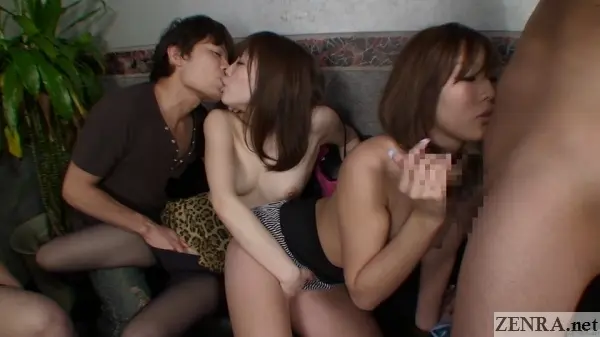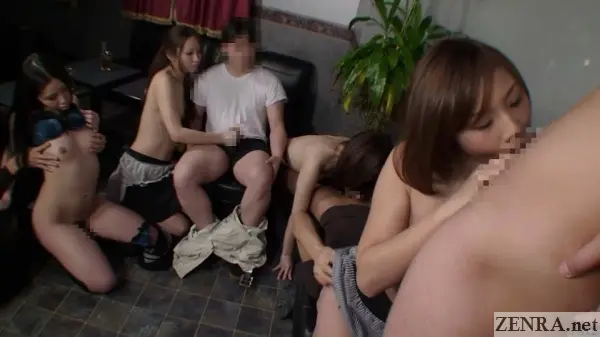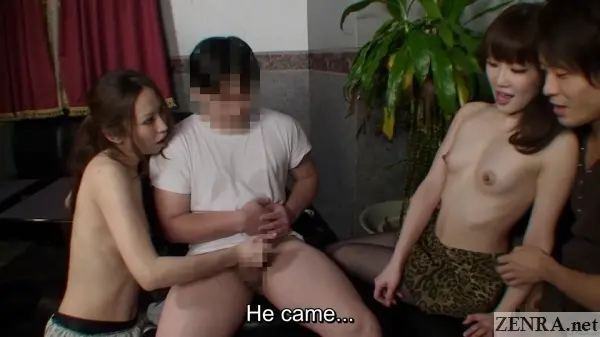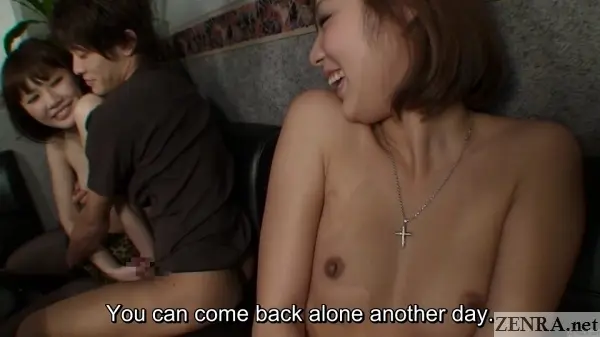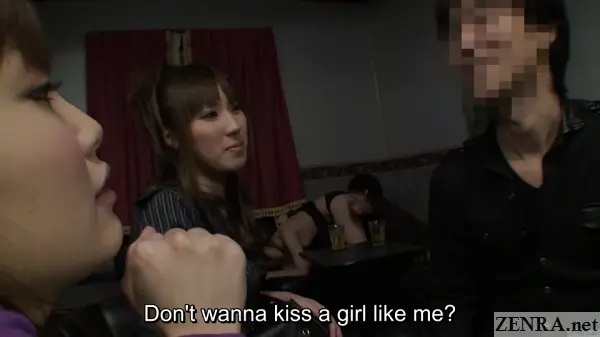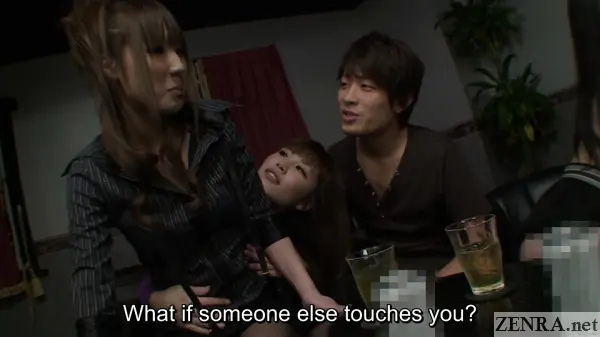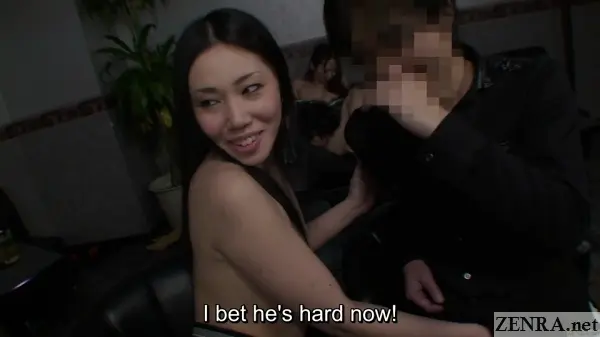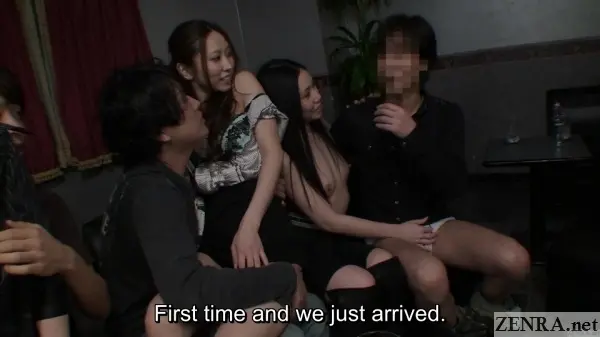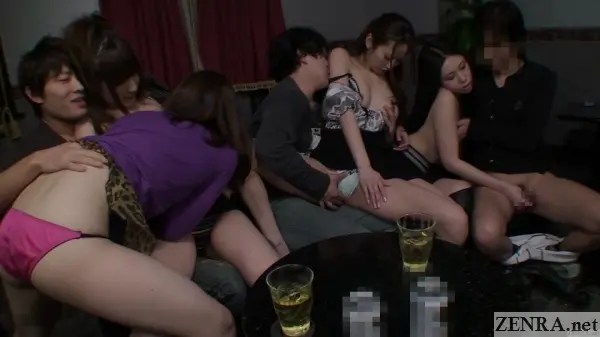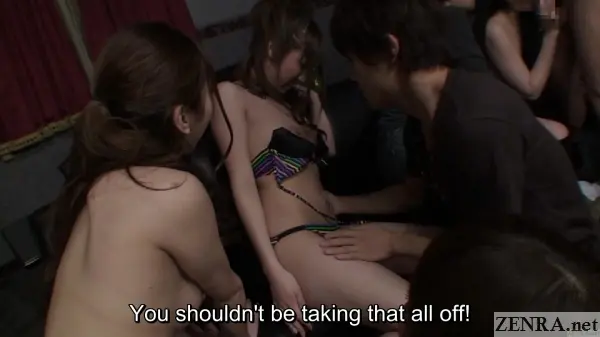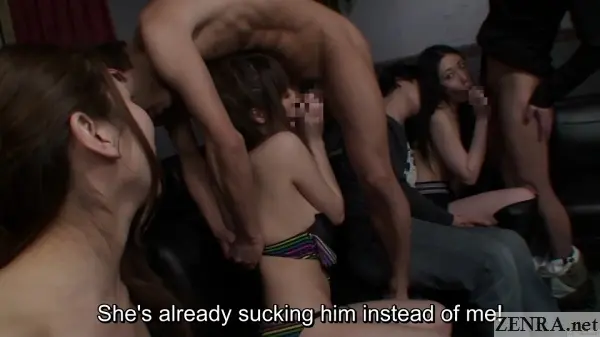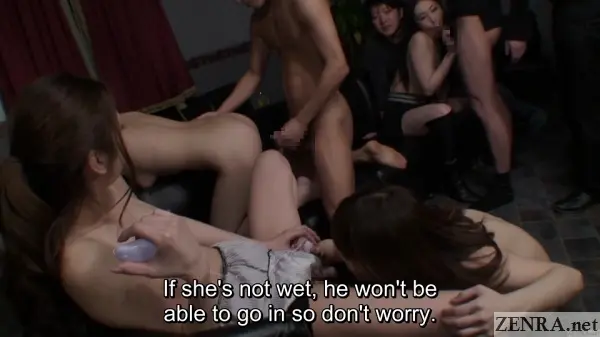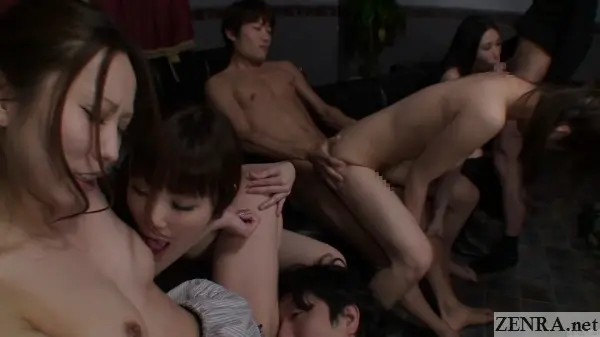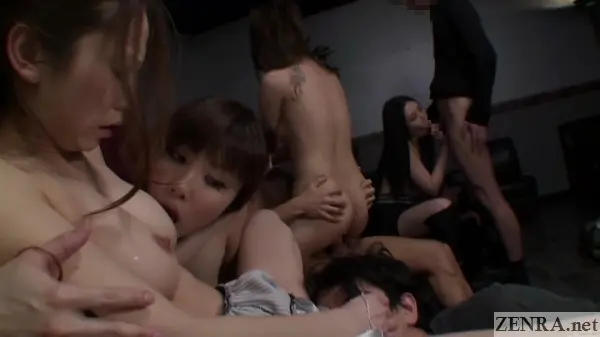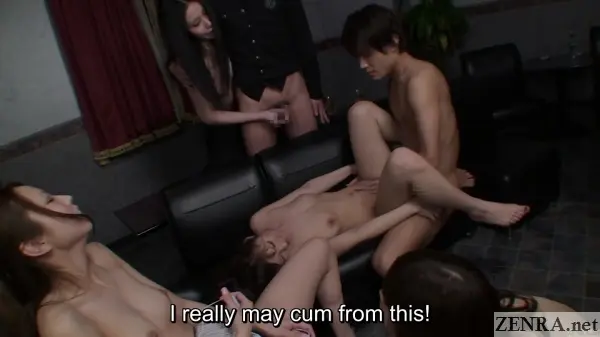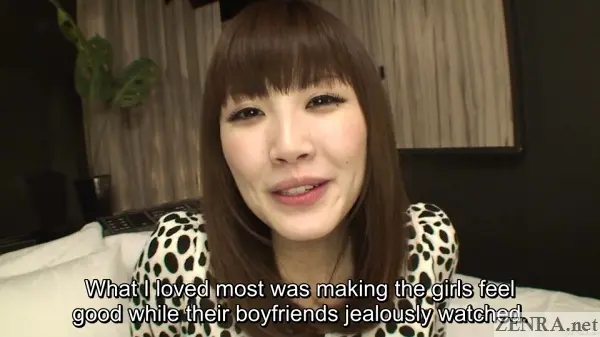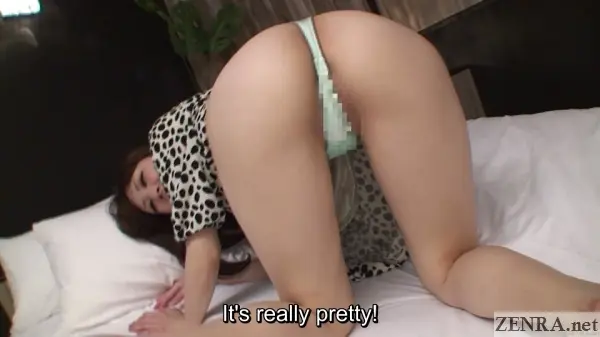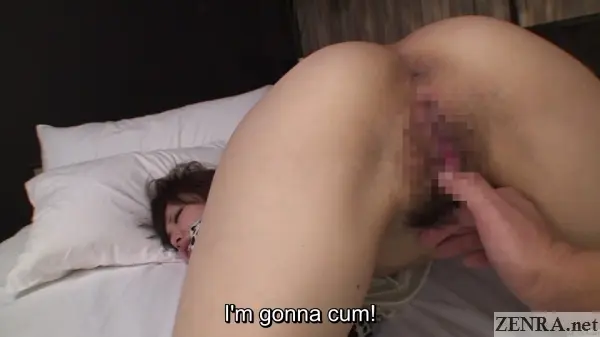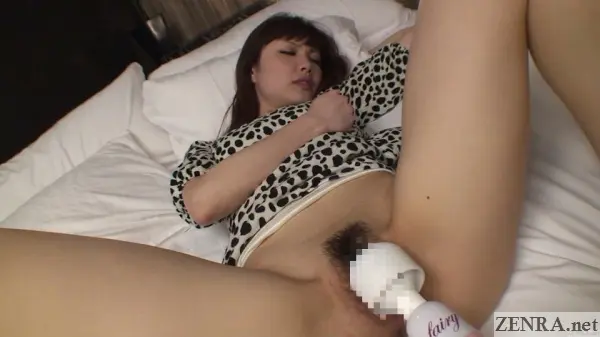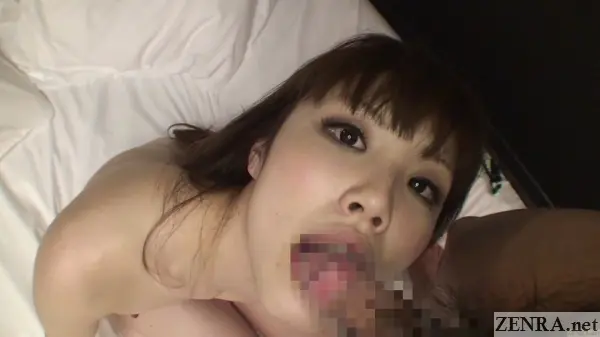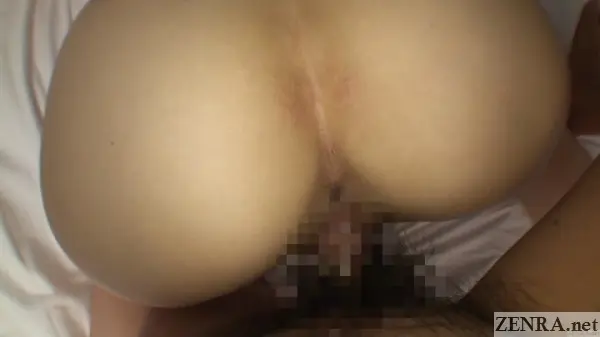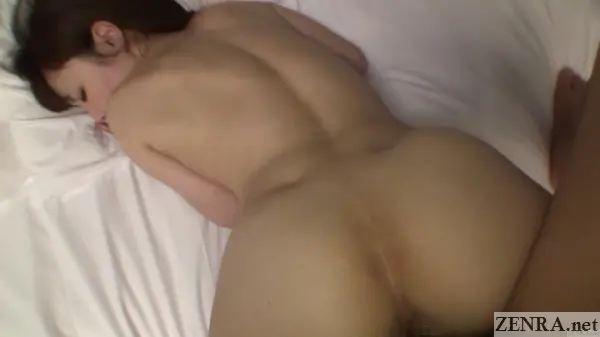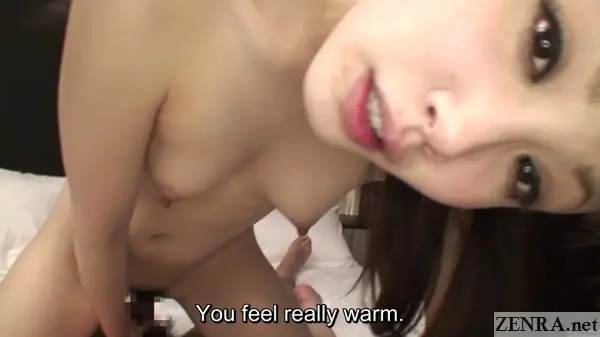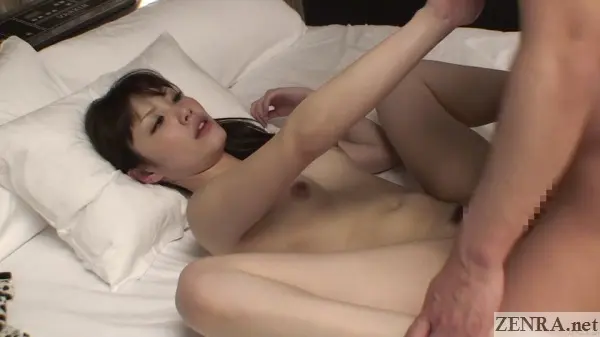 Real Couples Visit Swingers Club