ZENRA Exclusive Interview: Saryu Usui
Published : February 13th, 2022
Written by vienna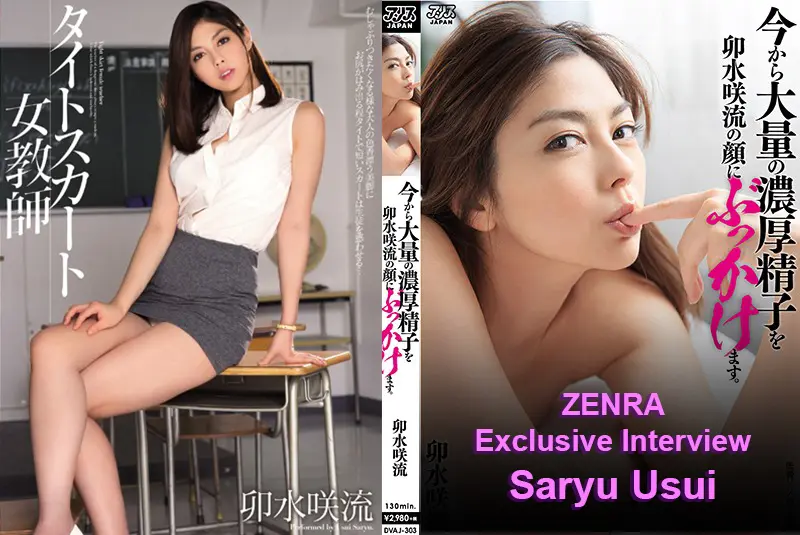 ZENRA had the pleasure and privilege of interviewing Saryu Usui, 36-year-old JAV star with nearly ten years of work under her belt. Talented and prolific in her long career as an actress, Saryu Usui has managed, with commitment and dedication, to gain the attention of many JAV aficionados -- including us. We had the chance to ask her a series of questions, in particular about several out-of-the-ordinary films that have intrigued us. Saryu was not only helpful but also kind and full of surprises! You can find her socials here, and her FanCentro here. Enjoy the interview!
[ZENRA] How did you get involved in the industry? Did you advance through 'water trade' jobs?
[Saryu Usui] Before becoming a JAV star, I was an advertising model.
[Z] How long do your shoots normally take?
[S] Most titles take an entire day to shoot.
[Z] How has the environment on set changed since COVD-19 began?
[S] The number of shoots has drastically decreased.
[Z] Would you ever want to appear alongside a foreign actor?
[S] Totally!


[Z] Do you think the industry has changed at all since you debuted?
[S] The rules are stricter and they're more codified across studios.
[Z] With more and more people producing media on their smartphones, do you think Japan will see an increase in individuals releasing their own content rather than going through an agency?
[S] Sure, if someone has a really good head on their shoulders, doing it all on their own is an option now. However, for everyone else, working through an agency make more sense.
[Z] Speaking of agencies, what do you consider to be the pro's and con's of them?
[S] The pro is they'll teach you many things you don't know and also how to make yourself look most appealing. A con is sometimes they are chronically understaffed.
[Z] Do you watch JAV for enjoyment? What about western porn? If yes for either, what do you watch?
[S] I do watch JAV for research purposes. To learn how to become a better performer. I haven't seen foreign adult videos yet, but if I had a chance, it'd be lewd women, lesbian, and vanilla releases.

Check out the trailer of DANDY-451 here: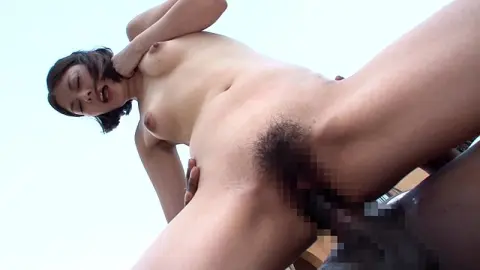 [Z] If you had the opportunity to direct a movie with an unlimited budget, what would it be about?
[S] One seeped in realism. A documentary about what the actress really is like.
[Z] Are you able to separate the sex and pleasure you may feel on set with the same sensations you feel in private?
[S] Performing in JAV is heavy on entertainment. I sure feel good while doing it, but it's not the same as being intimate in private.
[Z] How do you make sex look passionate and enjoyable while contending with it being only for work?
[S] If it really feels pleasurable, then that's what I will convey.

[Z] Do you have a boyfriend or have had one during your career? How does he feel about what you do? Do you have any rules about what you can and can't do on set (for example, no raw sex) and what he can and can't do in private ('one night love'/brothel versus full-fledged relationships with other women)?
[S] I don't have a boyfriend. If I had one, I wouldn't want him to know about "Saryu Usui". This isn't because I'm trying to hide what I do, but I don't want him to confuse the real me for my actress persona.
[Z] Piracy is, of course, a huge issue in every industry. What do you think is the best way to tackle the issue? Do you think there are double standards between the expectation of social norms between Japanese and foreigners, i.e. expecting foreigners to pirate?
[S] People should only be buying from legit sites. I'd hope there would be more information out there as to why illegal uploading is bad. There are bad people everywhere it seems.
[Z] Lots of foreigners have gripes about not being able to easily have access to physical items as well as digital media being region blocked. What's your opinion on this, and do you think helping make JAV more accessible across all mediums would be beneficial to the industry?
[S] I sure hope there are more ways foreigners can legally purchase JAV. Whatever we can do that doesn't break the law is fine in my book.

Check out the trailer of MGMP-046 here:

[Z] Are there actresses that you want to work with?
[S] I don't have any particular name, but I sure would like to work with a gyaru actress. And while it's not possible, appearing in a mirror image of myself to see how I actually perform.
[Z] Have you ever been spotted by fans? If so, any unique stories?
[S] I haven't, but there was a time after a meet-and-greet event I ended up running into one.
[Z] If you did not decide on doing JAV, what would you be doing now?
[S] Maybe I'd be a backpacker. I'd love to expose myself to places other than Japan.


[Z] How long do you see yourself working in JAV?
[S] I've decided. Not once, but twice! But I'm still here performing. When will the third time be? What will I do?
[Z] What do you want your legacy to be in AV? Or, if you could change one thing about AV by the time you retire, what would it be?
[S] It's about being who I am and not forgetting it. I want to be popular with my fans so I constantly try hard to achieve that.
[Z] Are your relatives and real life friends aware of your career? If yes, how did they react? If not, how do you think they would react if they knew?
[S] They weren't happy at first and told me to stop. However, once I put my mind on something I don't stop even if it puts me in the hospital.
[Z] What do you think your best feature is?
[S] I think my best features are my eyes and legs. I'm told the latter are very sleek.
[Z] Are there actresses that you want to work with? Do you have a favorite actress or director you like to work with?
[S] There are many I'd love to work with. Per directors, the one who shot my debut I'd like to shoot me again.
[Z] Are there any acts, studios, or series that you haven't done that you would like to do?
[S] I'm looking forward to a capable director who can shoot me in a hyper-realistic release about a couple living together.
[Z] Have you ever thought about working behind the scenes in JAV; as a director, or producer, or something else?
[S] I've thought about doing it. However, without having a manager, I'm worried if I'd be able to actually do it.

Check out the trailer of ZUKO-106 here:

[Z] How was it filming for DANDY-451? Did you really go to America? And if so, what did you do while there?
[S] Yes, it was a real trip. I remember being stuck at immigration for almost six hours. I'm a DJ so I made sure to visit Amoeba Records. I also went to Six Flags.
[Z] What has your strangest experience on set been, considering you've done stuff including nose stuff (NHD-002), and satin glove play (MGMP-046)? Can you tell us about the experience?
[S] Yea, that was nose hooks and full body tights and proof that performing in JAV can be seen as entertainment. The nose hook one was embarrassing because the person doing it I already know from the industry. The full body tights enveloped me so well I was nodding off during the package shooting.
[Z] I suspect you are most well-known by viewers for your work in ZUKO-106 with Kurea Hasumi, Rena Fukishi, Hana Kano in 2016.
a) if you remember that, can you tell us about your experience?


[S]

It was overwhelming given how famous they were. They were very kind and I learned a lot. I'd love to work with them again.
b) can you tell us about your works for females?


[S]

They're pretty exciting to shoot because they have a different vibe than regular movies. However, while they're more popular now, regular for-men movies still are shot in higher amounts. However, I female fan of the actor I starred aside and she was hoping I'd do what he did to me on film to her in real life.
[Z] Can you share your experience of the WAAP exclusive audition? How did it feel to win the special award?
[S] I didn't win, but was happy to receive so much support from both actresses and DJ's I know on Twitter. I'm happy to have received a special prize. That movie, by the way, is only available on Fanza/R18.
[Z] What is something about yourself that fans might not know?
[S] There's a lot my fans probably don't know about me. For starters, I almost never leave the house. I'm not an outdoors person. I like to stay home and relax.
[Z] You've been in the business for nearly a decade now, how do you still muster enthusiasm for work?
[S] For the first five years I was pretty much just going through the motions. Then I started to worry and was floundering a bit for a couple of years. After relaxing some and finding new enjoyments, the time really flew and here I am today.
[Z] Out of all the movies you've done, which was the most enjoyable? The least? Why?
[S] Well, I love filming lewd woman titles. Any job that I really can't get sexual gratification out of, I don't really find myself enjoying. Sex even when doing it for a job should be something pleasurable and fun.
[Z] Any message for your foreign fans?
[S] I've recently started doing FanCentro though given it's in English, I'm still learning the ropes. Please consider following me and even giving me pointers on how to best use the platform. I also bet there are some of you who want to see me, but can't due to COVID. Hopefully, when it's over and we're all better, you can make the journey.
Interviews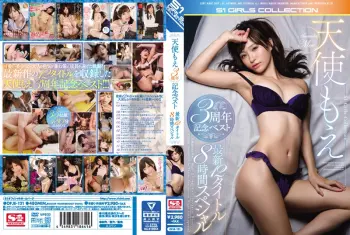 Amatsuka Moe tells us the actor she prefers in bed. The answer might surprise some, and she's far from the only one to like him.
Interviews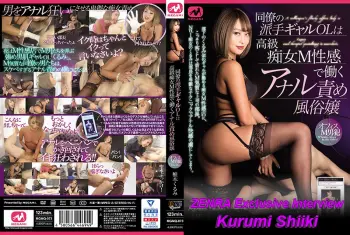 We had the privilege and pleasure of an exclusive interview with JAV actress Kurumi Shiiki! Learn about her in this Q&A provided exclusively on ZENRA!
Interviews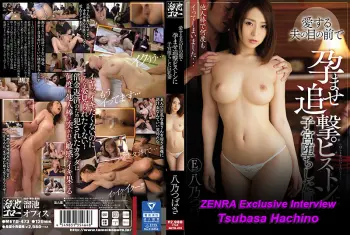 We had the privilege and pleasure of an exclusive interview with JAV actress Tsubasa Hachino! Learn about her in this Q&A provided exclusively on ZENRA!