Panking's Top 5 JAV Series That Need to Return Part 2
Published : March 8th, 2021
Written by Panking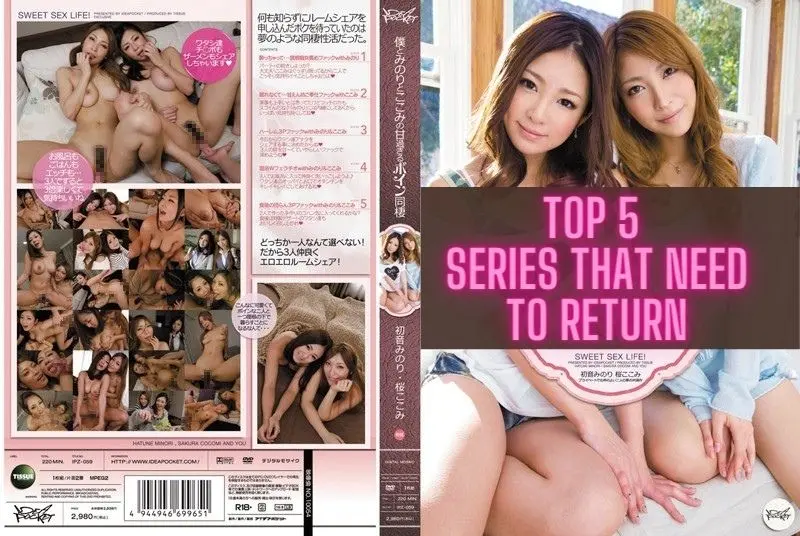 Series come and go naturally over time. It's understandable that studios retire series to try out new ones. However, some are just too good to lay dormant and need to be brought back. All my chosen series here have some unique aspect to them. No matter your tastes you've more than likely seen a film from one of these series at some point. Also, this list is in no particular order. With all that out of the way let's kick this off with one of the best POV series ever.
---
What a series this was. It really had everything. Girl-on-girl action, POV, good performances, and great action. It produced some of my favorite videos of all time. It boasts a relatively simple plot centered around you moving in with two of your friends, the starring actresses. Things start out innocent and playful but soon enough one starts to make her move on you. Then before you know it there are threesomes happening left and right. It's a straightforward setup that perfectly lends itself to POV and it works very well. The inclusion of POV really makes the whole experience much more engaging and helps the fantasy come to life.
Bolstering this is the superb acting in each entry. Individually they always boast nice enthusiasm and energy that really draws you in. Facial expressions are top-notch as well. But perhaps best of all is the chemistry and resulting girl-on-girl action. The actresses were never afraid to fondle, kiss, and play with each other throughout the whole film. It really helps make the threesome scenes more engaging to watch as opposed to other films where the other actress just sits on the sidelines doing nothing. And with the films boasting a meaty 4-hour runtime you can count on plenty of amazing threesomes with no weak scenes to be had. It's all perfectly executed from start to finish. One of the best POV series ever. Hopefully, it will return someday.
---
By far one of my all-time favorite series from Moodyz. The series revolved around the star actress playing a busty housewife who enjoys going bra-less. As a result, random men help themselves and take advantage of the situation. Sometimes with just a mere tittyfuck and other times leading to full-on sex. I always loved this series for many reasons. One is the sheer eye-candy on display. I am a huge fan of "free" big tits in tight/revealing shirts. Seeing them bounce and jiggle around along with their nipples poking through is a juicy sight to behold. And the camerawork always does a fine job at showcasing that aspect making sure that element is always front and center.
Another major highlight of this series is the sheer variety in each scene's setup that prevents the action from getting stale. Moodyz does an excellent job at creating a wide range of scenarios for each film based on its core concept. They're all mostly entertaining and take full advantage of the film's premise. Such as getting her shirt wet while having a plumber over or playing a jogger who loves to jiggle her way to seduction. Performances are mostly pretty solid too with each actress playing a naive and somewhat submissive housewife quite well. And across the board, the action is great with a nice mix of full sex scenes and paizuri. I hope one day this dormant series will be revived. It's a timeless classic.
---
What a title right? Well, that title pretty much sums up the plot perfectly. This was one of the most intense series around and resulted in some incredibly entertaining action from beginning to end. The exact setup would occasionally differ from entry to entry but the overall plot was relatively the same with the actress tasked with surprised fucking each guy resulting in a creampie. A lot of times the actress would go for a 2nd load and hunt guys down throughout the house. This game of cat and mouse was super entertaining making for one of the most thrilling rides you'll ever see from JAV. You'll never be bored with this series.
One of my favorite aspects of this series is the genuine creampies. There's no fake stuff here. These are all real creampies which is always a plus in my book. Another major highlight is the actress's wild performances. They always boasted insane energy and enthusiasm that would be on display throughout. Most notably when they'd relentlessly hunt and chase guys down, sometimes while trying to drain another load from them. They all portray a nymphomaniac quite well but Ai Uehara's entry is most famous for this. All this can be attributed to the director, Nao Masaki, who is a master of directing. This is reflected in the top-notch camerawork, lighting, and pacing. All in all one of the most entertaining series to date that demands to be revived.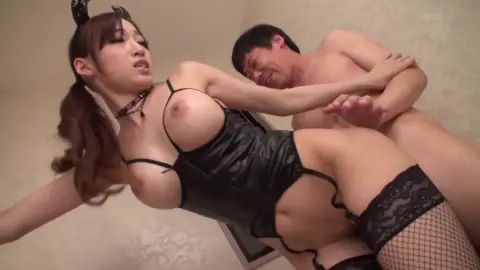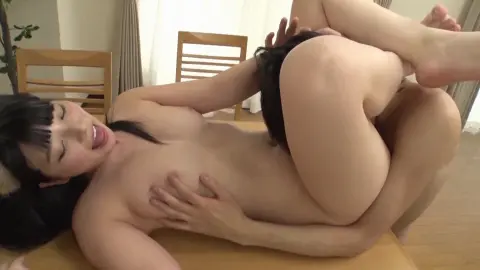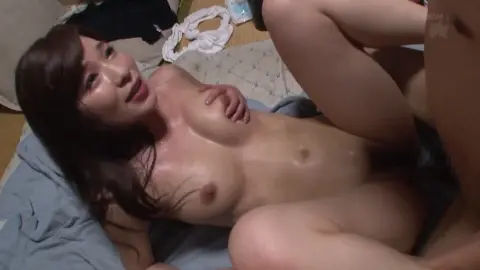 ---
Goddamn do I miss this series. By far one of the greatest series ever from Wanz Factory. You could always count on it to deliver some highly intense action. Anyway, the overall setup revolved around the actress taking a very dominant role as they ride and fuck the actors into a pulp. The only position used would be cowgirl pretty much and the films all had a very heavy femdom tone to them. There would always be multiple creampies too and the end would result in the actress making the actor "clean" them out, so to speak. Of course the cum was fake but the effect was effective in setting the tone and cementing just how dominant the actress is.
That right there is my favorite element of this series. Not exactly the cum eating but the overall dominant performances. They always take complete control with ease in every entry. It makes the action incredibly thrilling and intense. It's a great opportunity for them to flex their dominant side. And speaking of the action it's always a blast. While you can argue the position variety is lacking it manages to make the most out of its one position, which is cowgirl. Complimenting all this is the excellent production values. The camerawork is on point capturing all the best shots of the action and actress while the lighting is soft and perfectly suits the film. A truly one-of-a-kind series that needs to return.
---
This particular series perfectly exemplified what makes JAV so great and it's a damn shame it's been seemingly discontinued. The series centers around the featured actress who somehow finds themselves trapped in a hole in the wall unable to break free. As a result, both students and faculty members take advantage of them. This is done through using toys/vibrators and of course full-on sex. And with this being produced by Honnaka you can count on there being 100% legit creampies which are by far one of the best aspects of this series. It's easy to become jaded and suspect they're fake but not here. They even prove it by having the guys shoot a rope of cum outside before dumping the rest inside them.
Another great highlight of this series is just the plot itself. It doesn't take itself seriously and is always chock full of the fun goofiness that JAV can be known for. And it's pretty hot watching the actresses themselves being reduced to a literal "hole in the wall" just used as a cum dumpster pretty much. Performances from the series are always pretty great too with my particular favorite being Kaho Shibuya who after being freed from the hole decides she enjoyed herself and creates another hole to get stuck in. Production quality is solid as well as they do a great job at showing a split-screen of their faces on one side and their lower body on the other side. It's a very entertaining and fun series that is more than deserving of returning. Please Honnaka...
Top Lists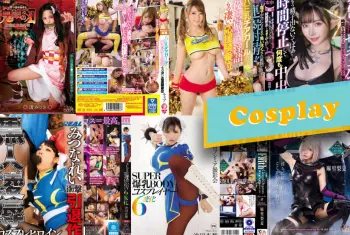 Check out this costume heavy post with Fried Chikan's Fav Cosplay Titles in JAV.
Top Lists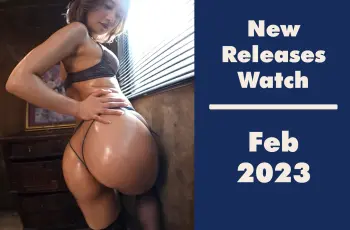 Another month and another set of JAV to watch. This is the New JAV Release Watch for February 2023. Come see the best titles of the month, interesting videos that came out, and which ones to avoid watching.
Top Lists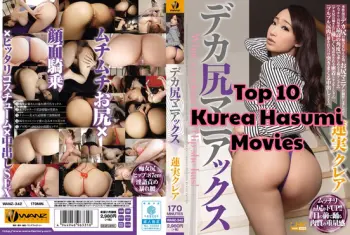 For this list I'll be counting down the absolute best films from the current booty queen of JAV, Kurea Hasumi.