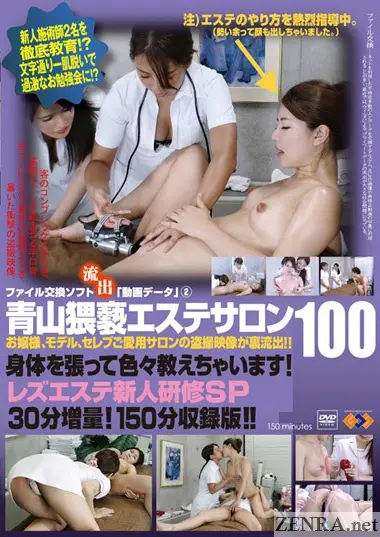 Aoyama Massage Clinic for Women 100 Part One
Published June 14, 2019
No more face mosaic in special new hire training footage from an upscale massage clinic in Aoyama via GOGOS.
Aoyama Massage Clinic for Women 100 Part One
Published June 14, 2019
#Subtitled
#Exclusive
#ClassicJAV
No more face mosaic in special new hire training footage from an upscale massage clinic in Aoyama via GOGOS.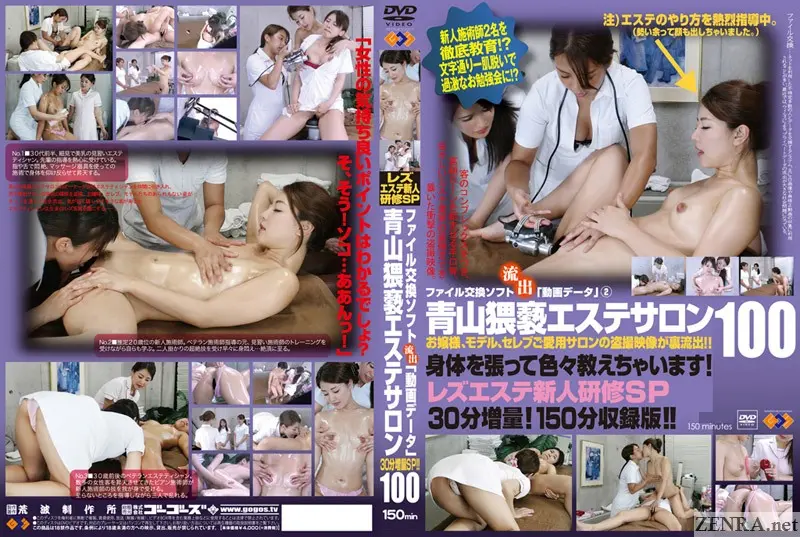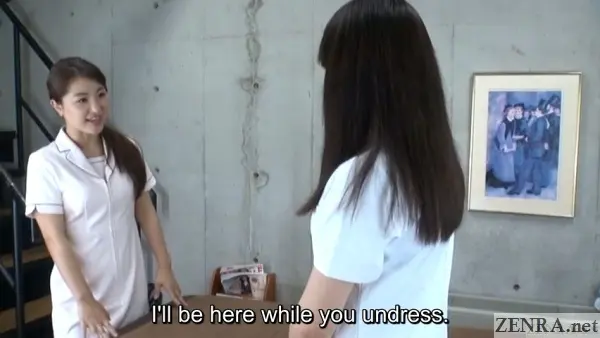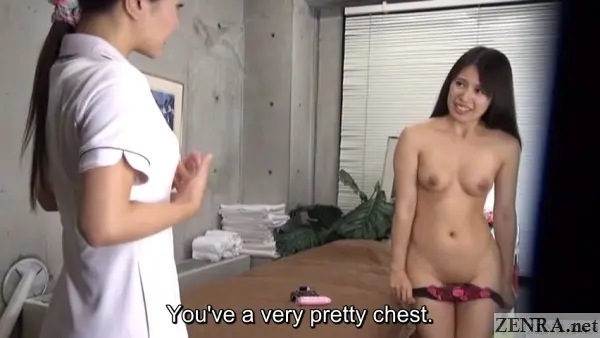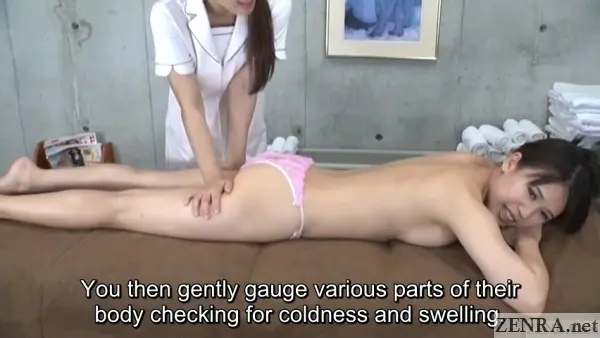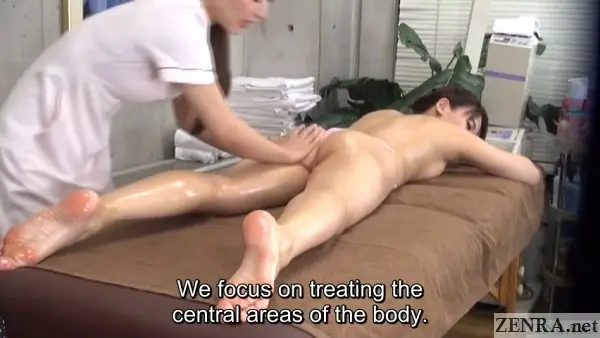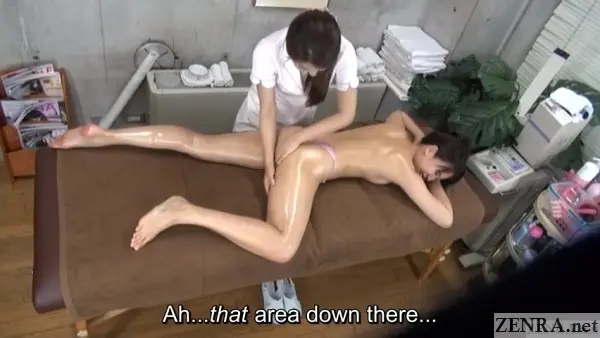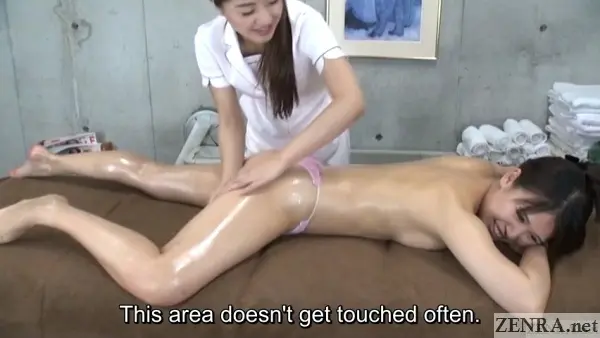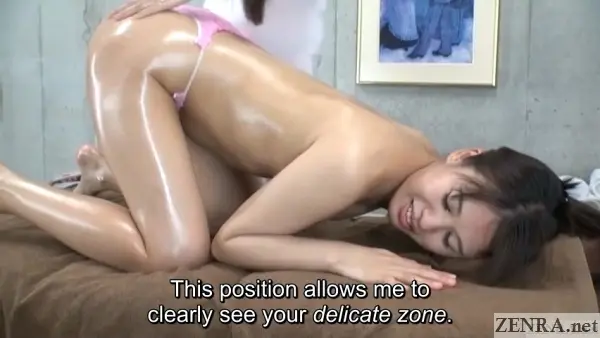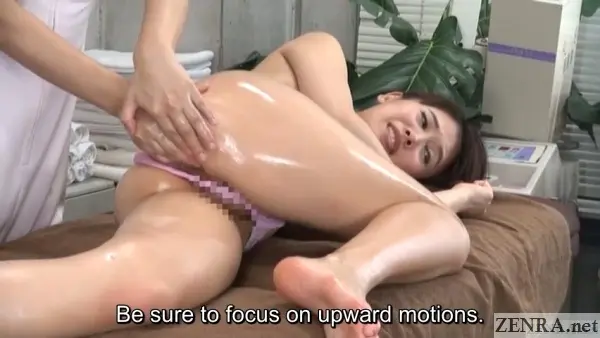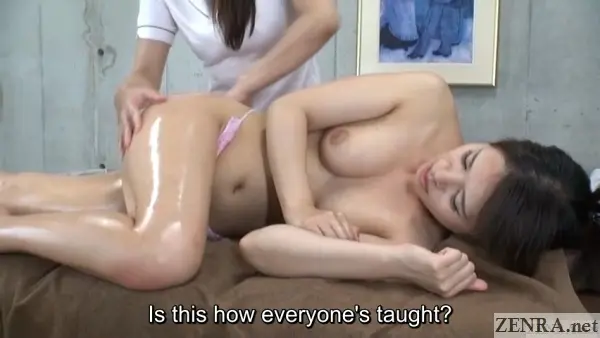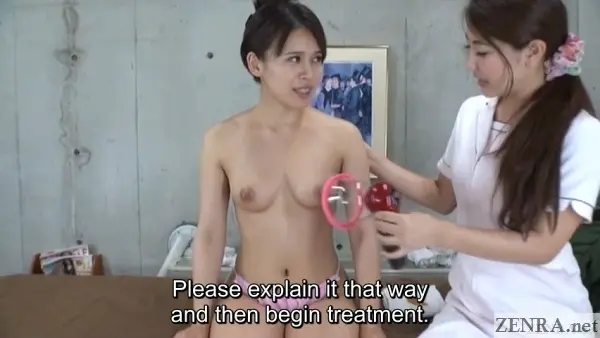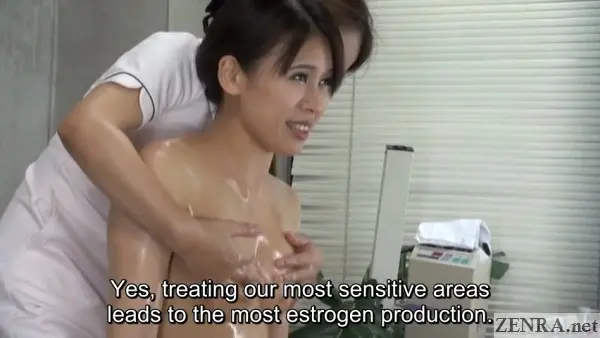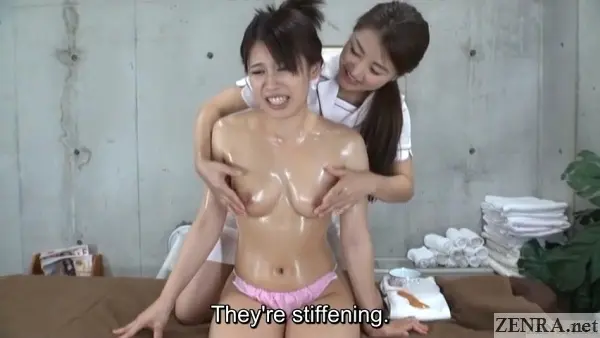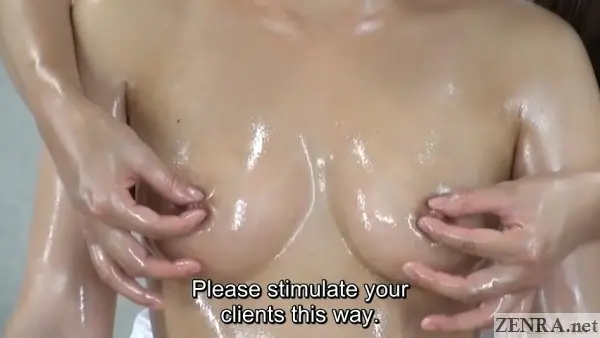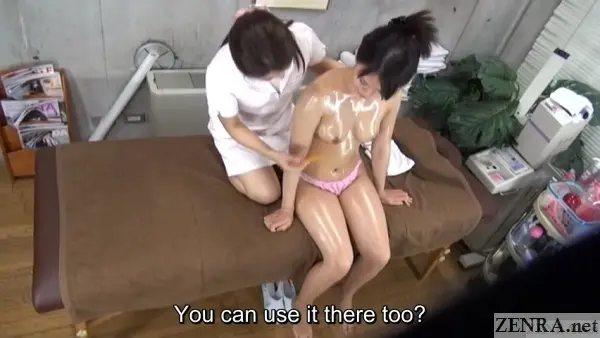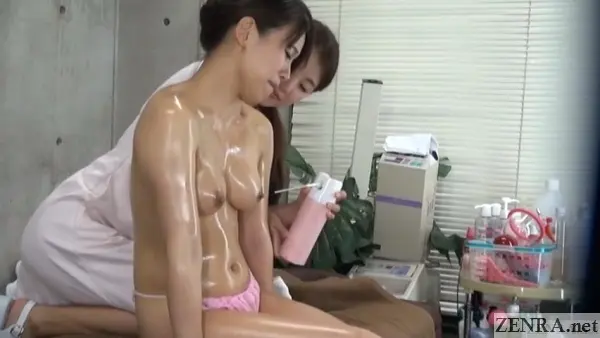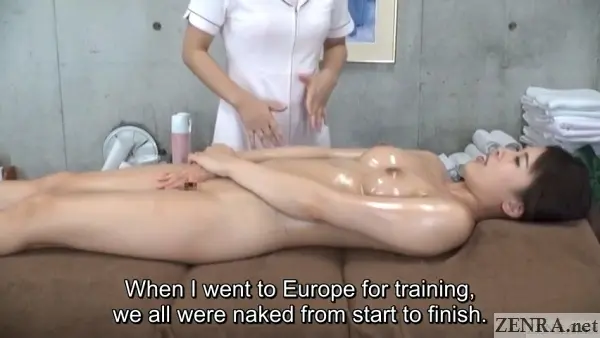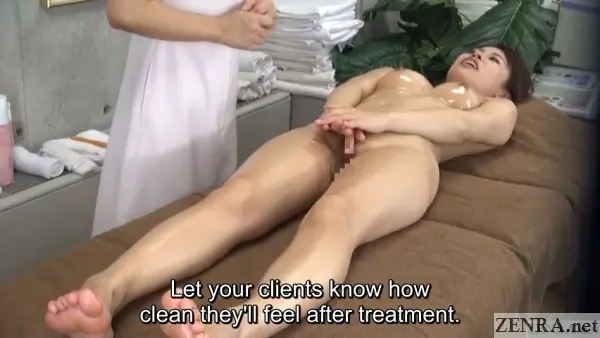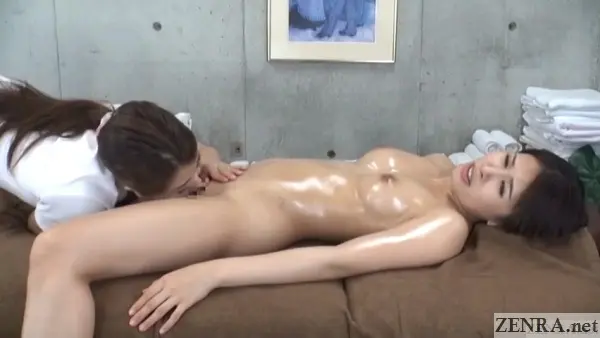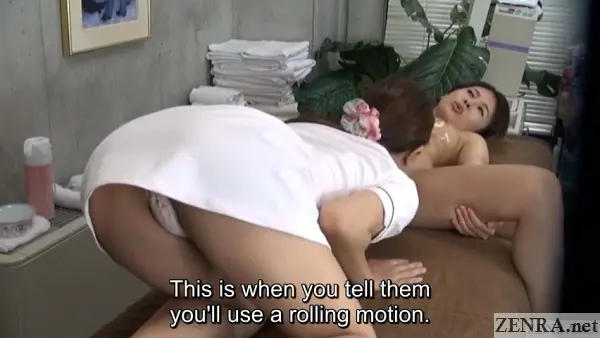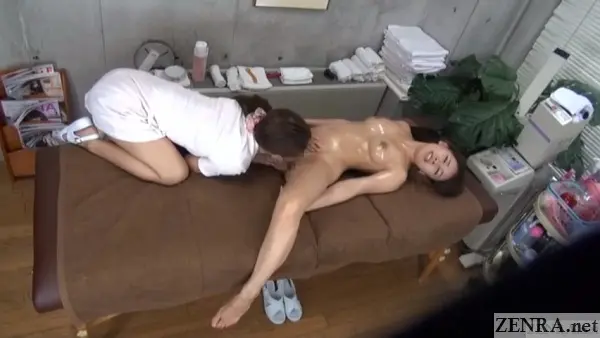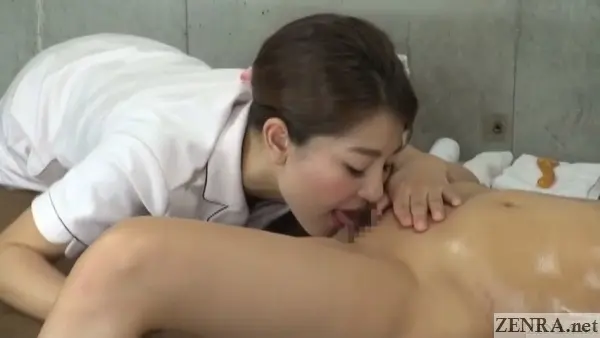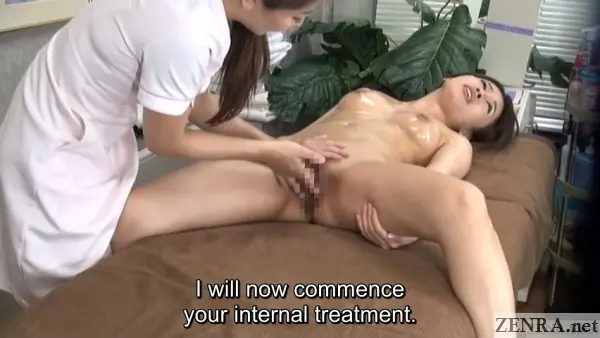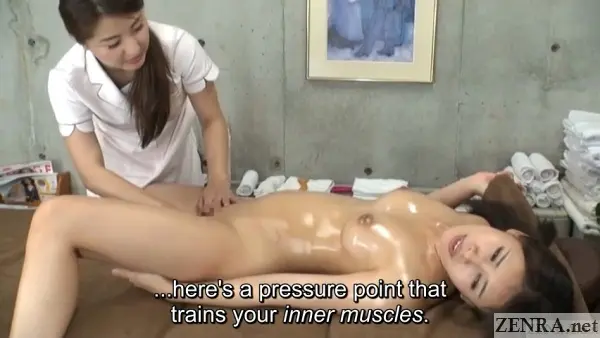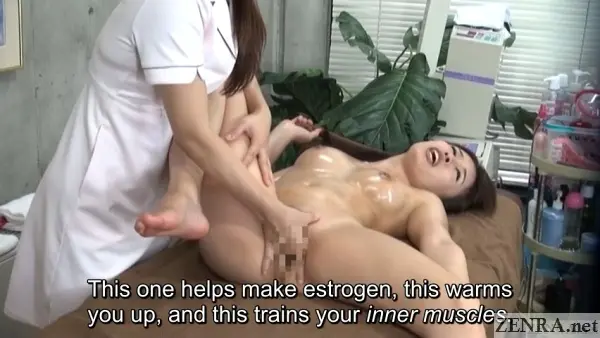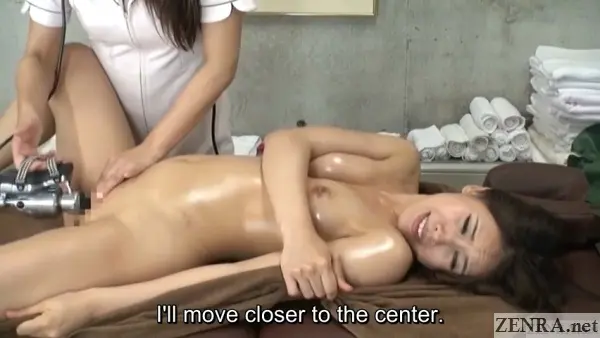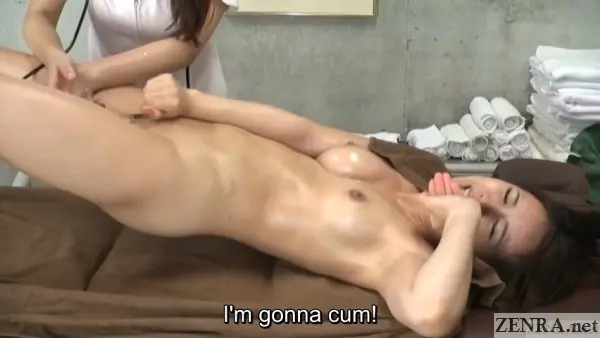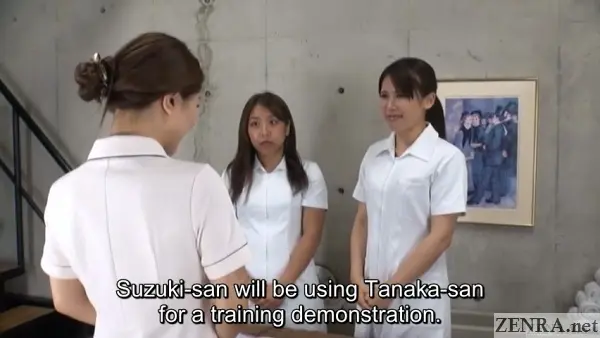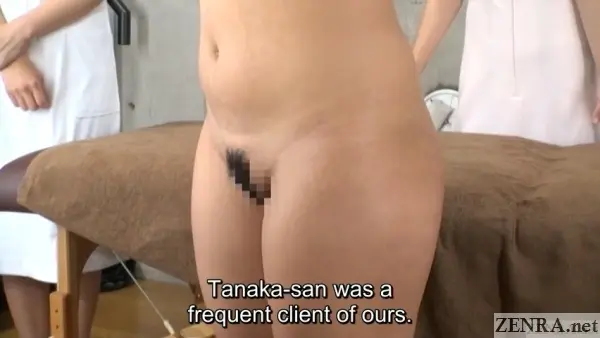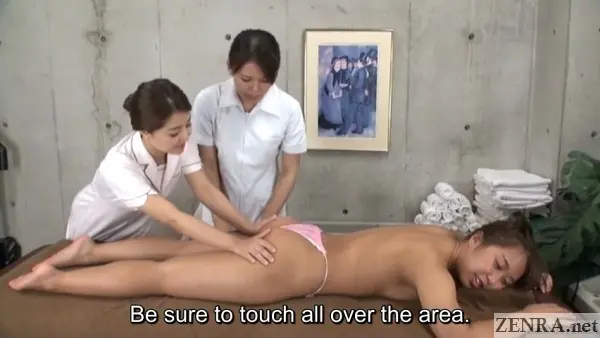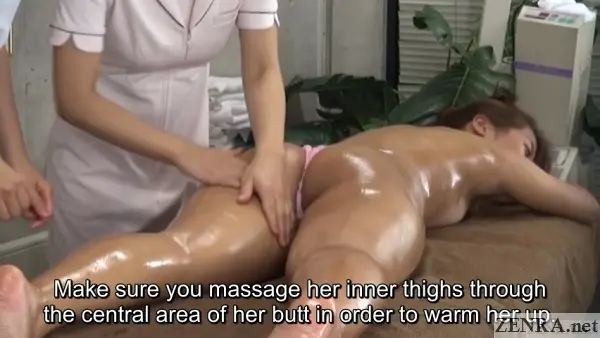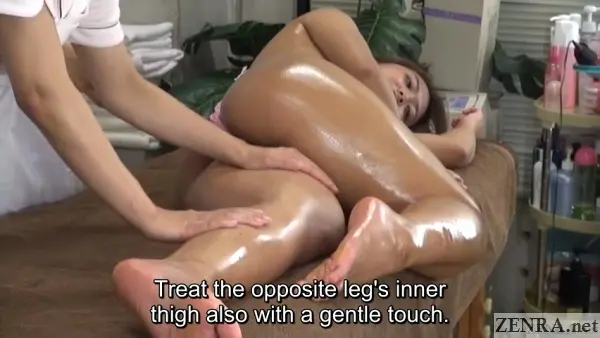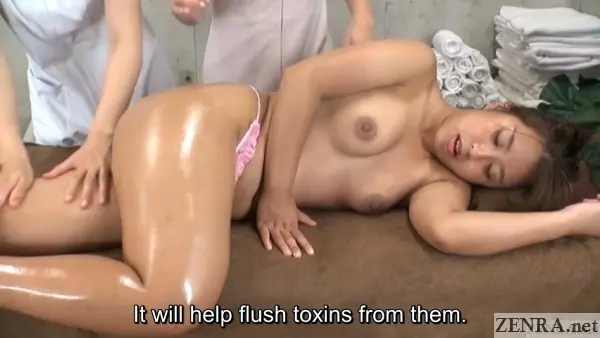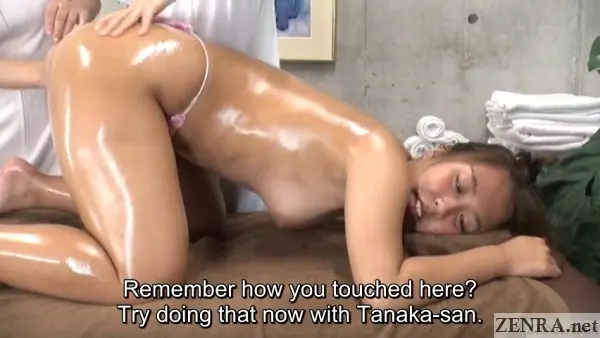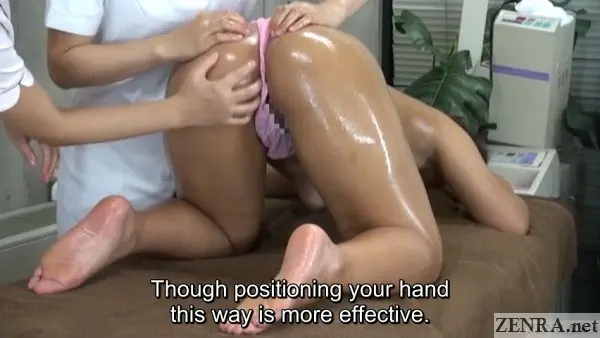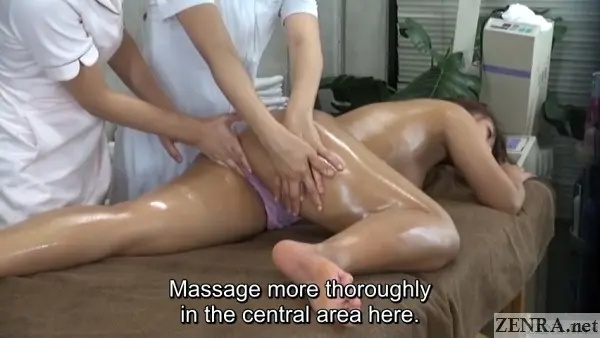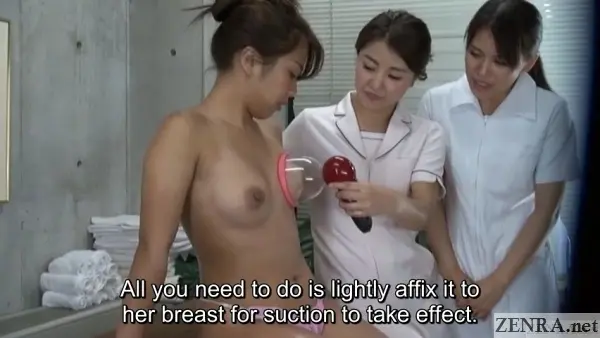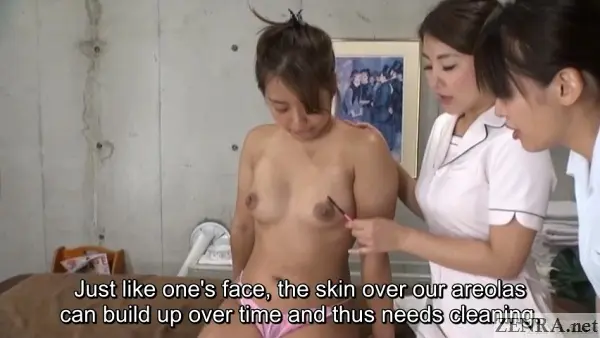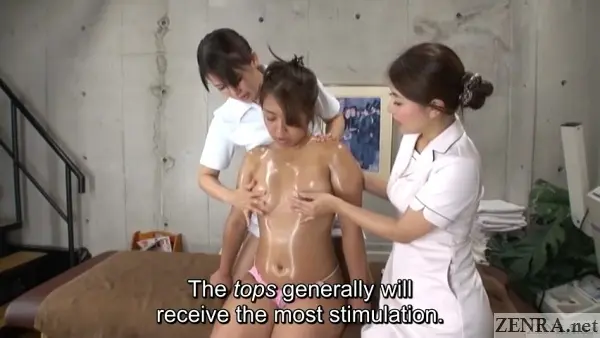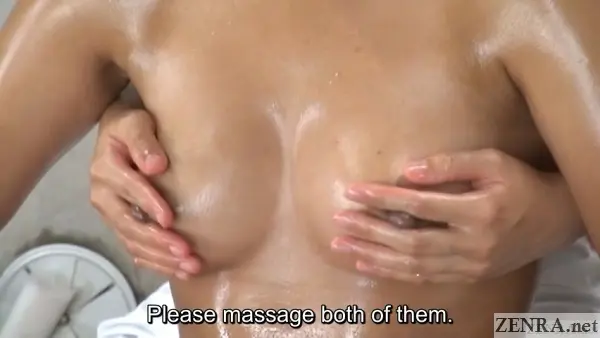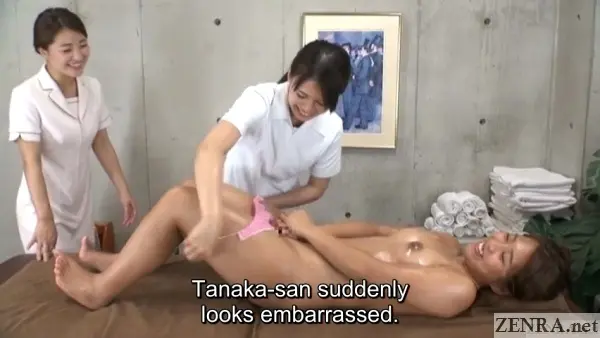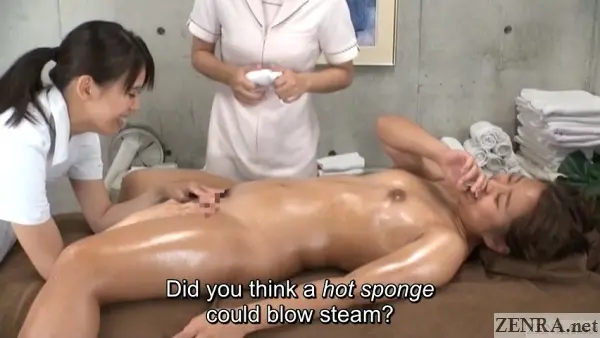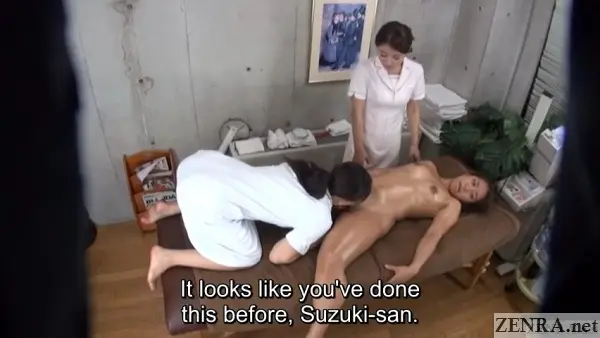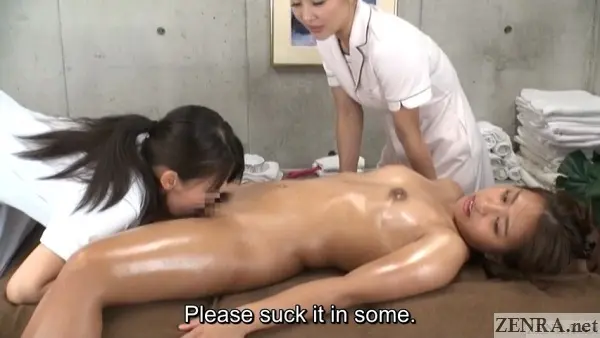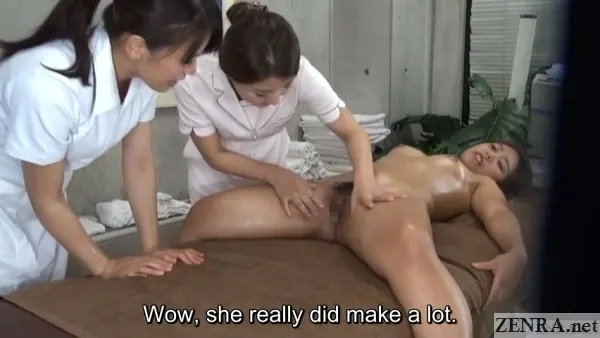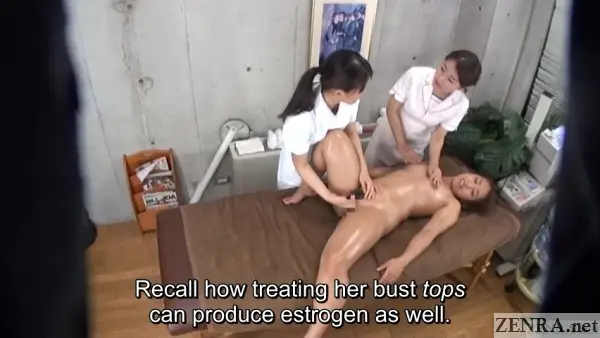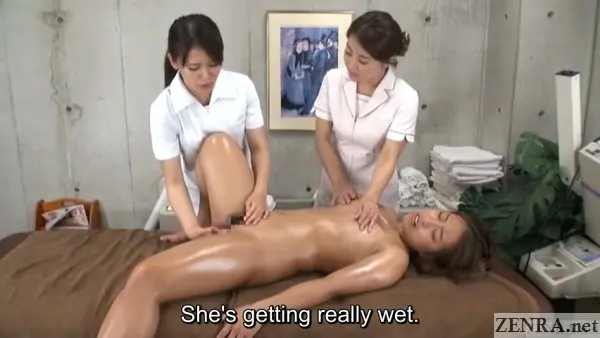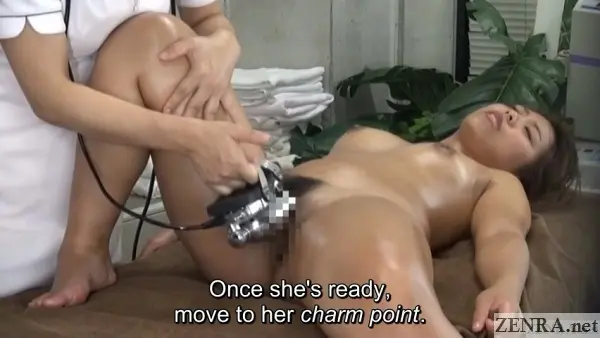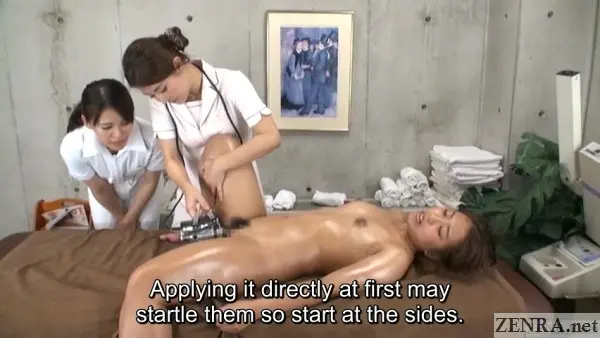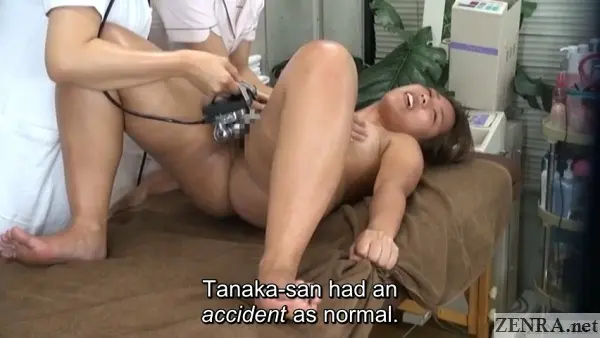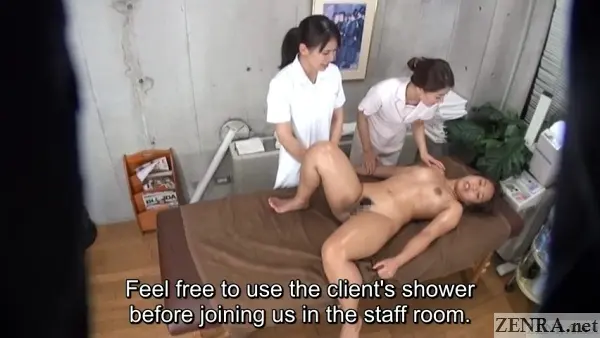 Aoyama Massage Clinic for Women 100 Part One
Translation and Timing by ZENRA
(Continue to Part Two)

Well, we finally did it. We reached AOYAMA 100, not only an extra long special edition of everyone's favorite JAV lesbian massage series, but features not one, but two jaw-dropping milestones: NO MORE FACE MOSAIC AND THE THERAPIST BECOMES THE CLIENT IN THE FINAL SCENE! Seriously, what more could one ask for?!
*Way* back when I first met GOGOS, I already subtitled one or two AOYAMA titles (in a rarity and to show how well they trusted and believed in ZENRA's vision, we made our first licensing deal with them totally through email), I told them how much I loved this series and *knew* it would do well. Fortunately, that has been the case as every single title we've added by it has been incredibly popular. We even see a huge uptick in female subscribers when we add them due to how the series avoids the standard "lezzing out lesbian massage" shticks. During that meeting, I was told they just finished filming #100 and that's when I was told the two bombshells mentioned above.
One of the things that makes this series so outstanding compared to other JAV studios' attempts is their massage therapist. Yes, her face is clearly shown now and yes, she's done other JAV titles outside of giving massages (she even has done a wicked femdom title by RASH!), but the creator/director of the series still wants to preserve realism. Whether her name is Hanako Tanaka or Ichigo Suzuki, what can be said is that not only is she a natural beauty, she also definitely has worked as a professional therapist in the past; she can treat with gusto and can talk at the same time (a feat that's harder than you think!).
In AOYAMA 100, there are no clients. Instead, we're given three scenes of 'training'. Scene one features "Y.S." (those are her real stagename initials that we've been given the OK to write) providing treatment to a new hire. The objective is to show Suzuki-san, the new prospective therapist, a sample of what's normally provided at the AOYAMA CLINIC. The second scene features the head therapist guiding and helping Suzuki-san as she massages another coworker. I'm sure you can see where this is going as the third and final scene has both of them massaging Y.S. herself!
If you're a fan of how AOYAMA may skirt up against, but never breaks that fourth wall into pure lesbian play, I would suggest abstaining from the second half of that final scene. Being a special edition, 'treatment' towards the very end goes well beyond what's normally done ending up in an almost de facto lesbian threesome on the massage table. Seeing the therapist finally naked and in such a state of arousal was amazing though as a fan of how the series is more known for keeping everything mostly business-oriented from start to finish, I fear a terrible line may have been crossed.
Aside from no more face mosaic. future AOYAMA releases (aside from other special editions) are more of what we've shown already so you can rest easy if you're hoping for a return to normalcy (at least what 'normal' entails in this series!). Also, we apologize for deciding to split this movie into two updates. Yes, previous 150 minute iterations were left alone, but the amount of dialog in this update needing subtitling was gargantuan to say the least.
One last note: Y.S. retired from JAV earlier last year and GOGOS has temporarily shelved the AOYAMA MASSAGE CLINIC FOR WOMEN series. They tried out using different actresses to fill her shoes, but none could match her performance and legerdemain. Fortunately, there's still many more titles (at least 10) starring everyone's favorite therapist, but do take note now that the end--while still distant, is almost in sight.
Lines of Subtitled Dialog: 1639
4 Files 0.73GB
01:40:35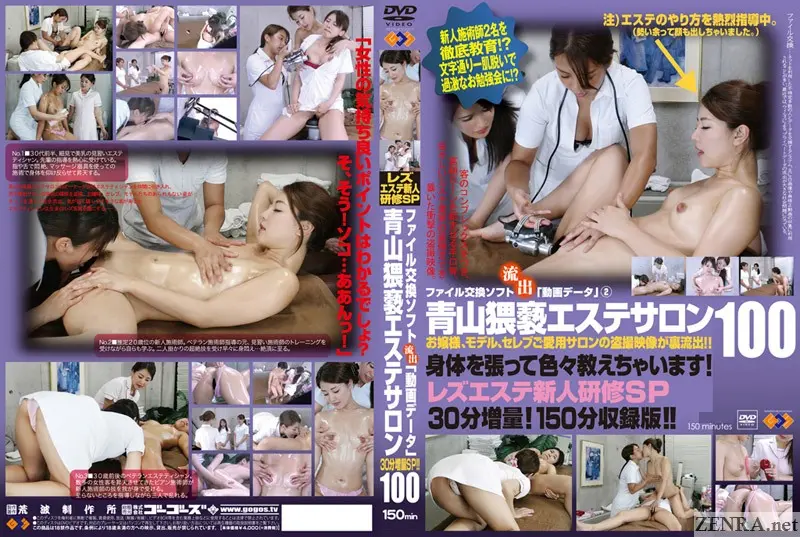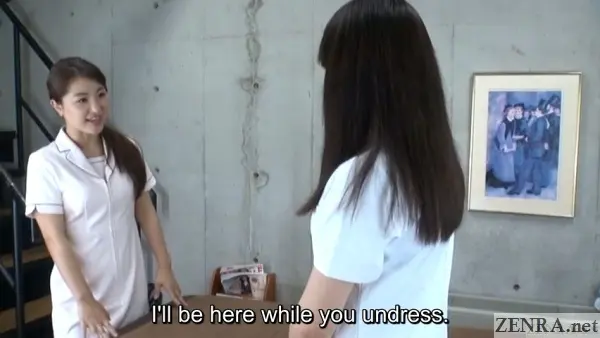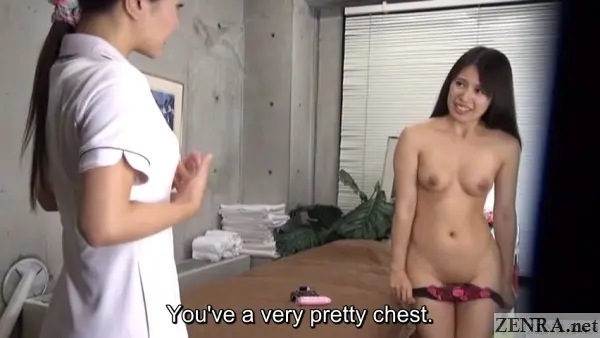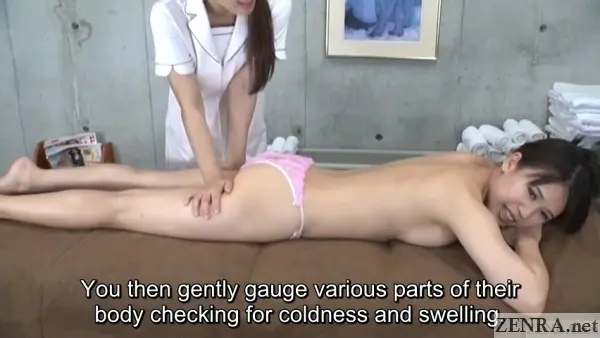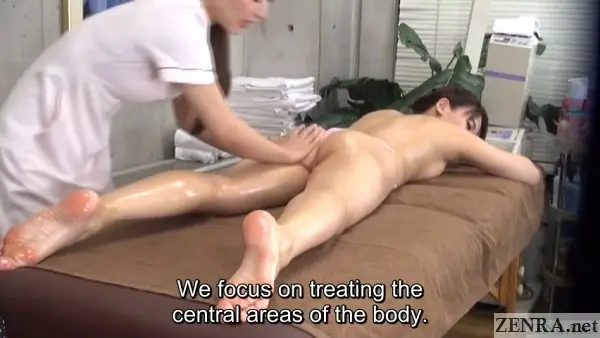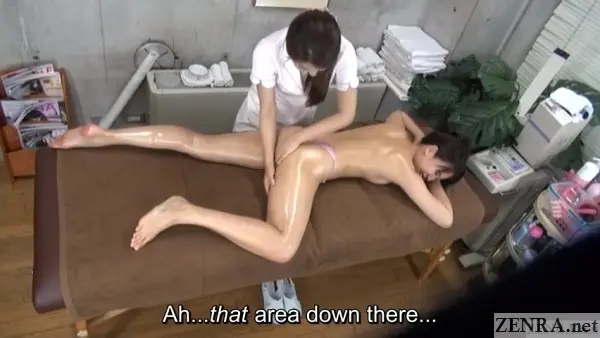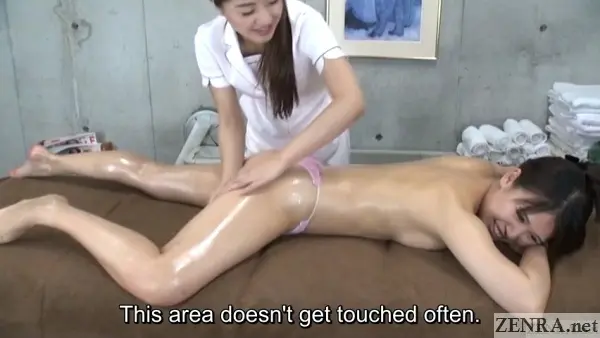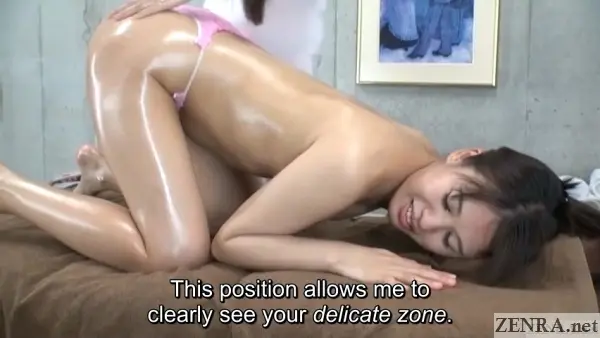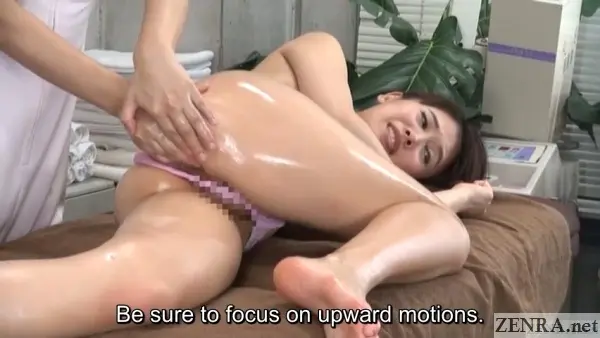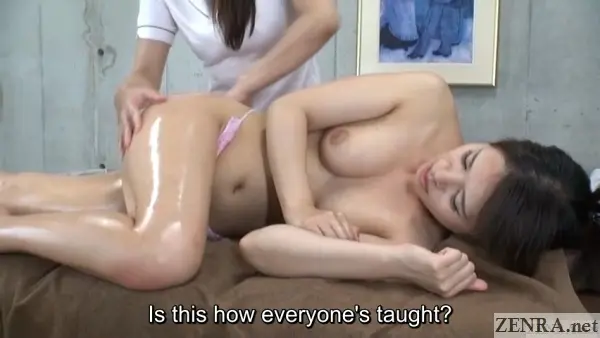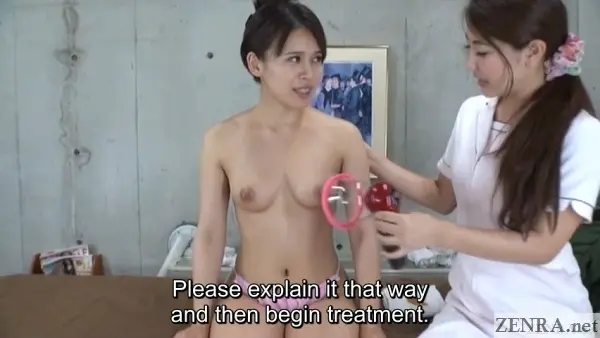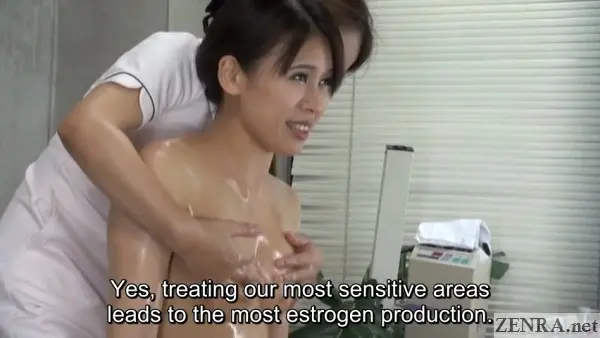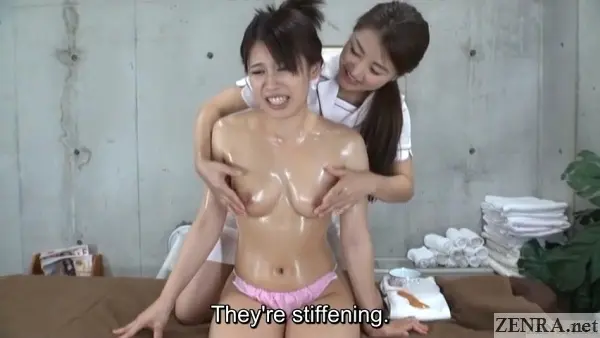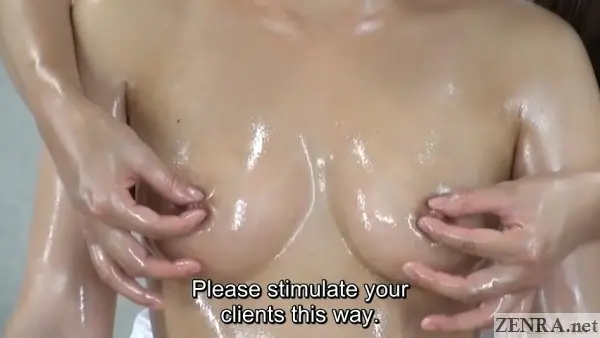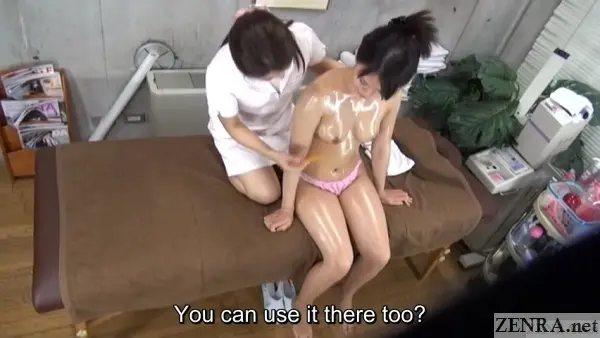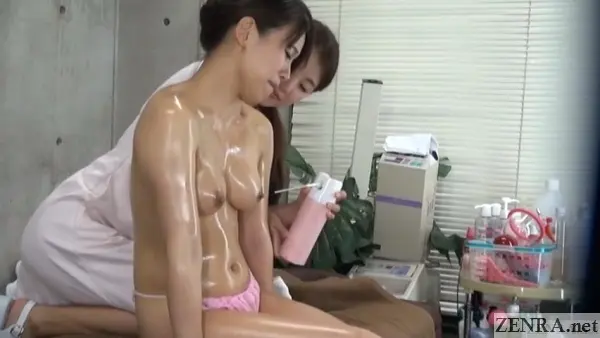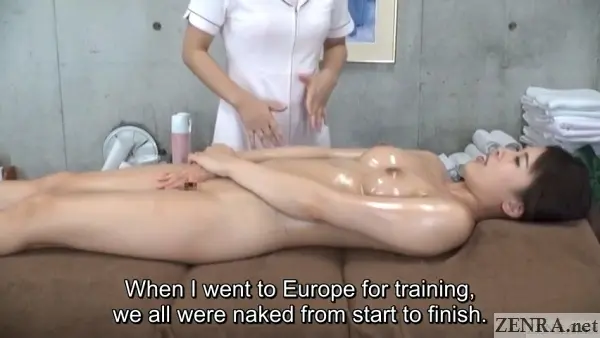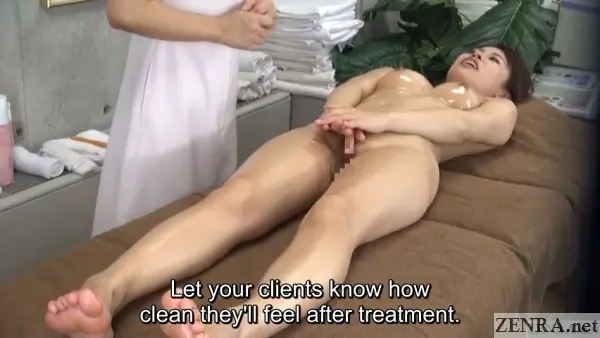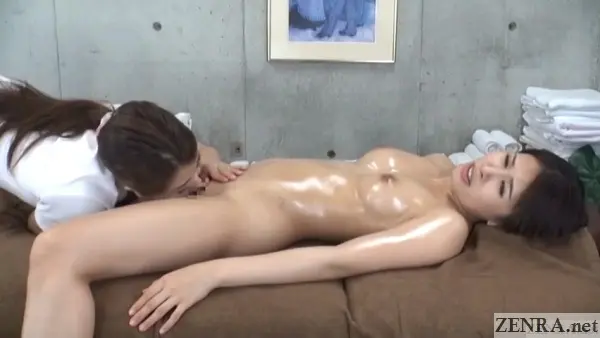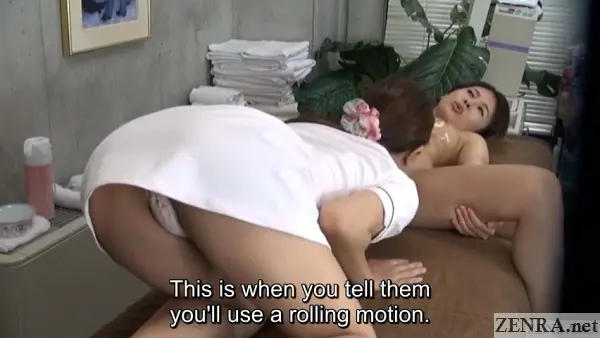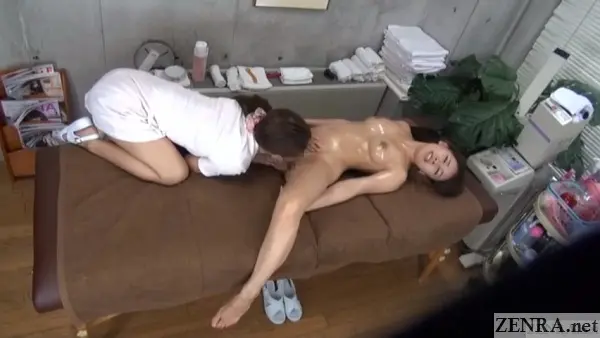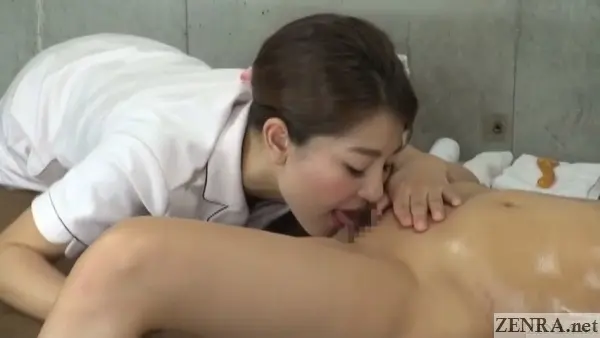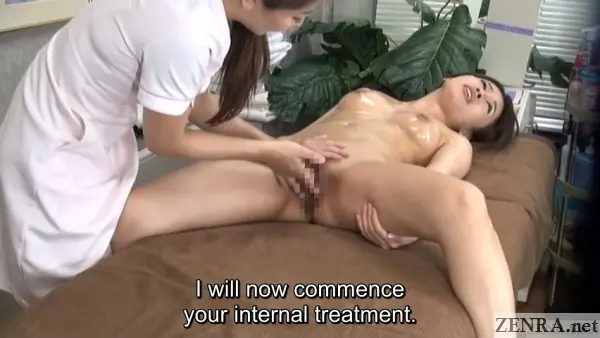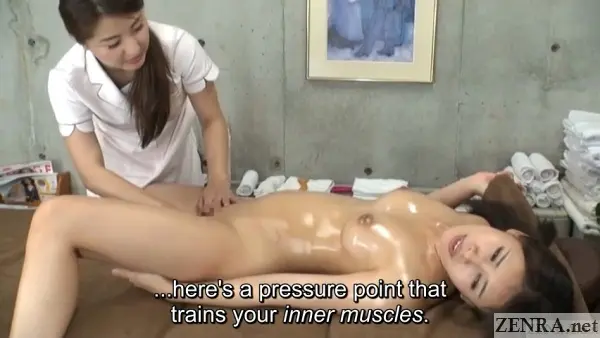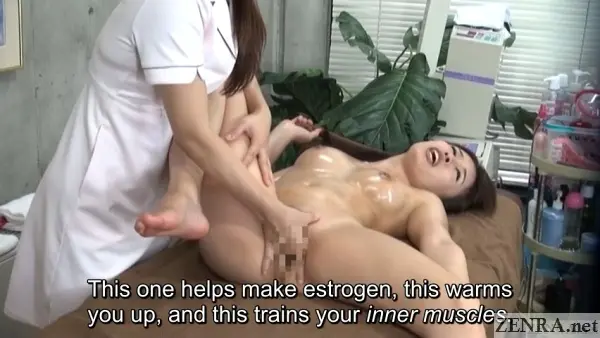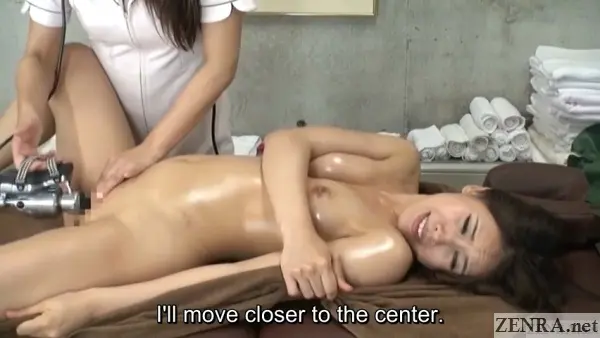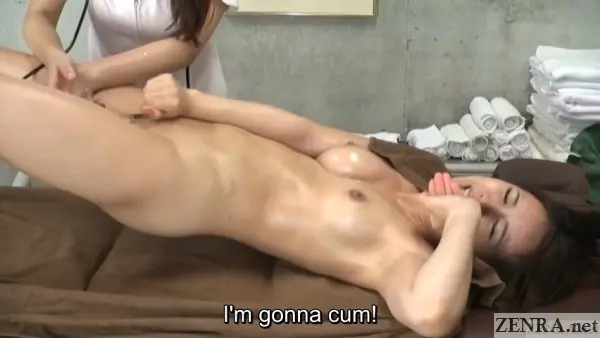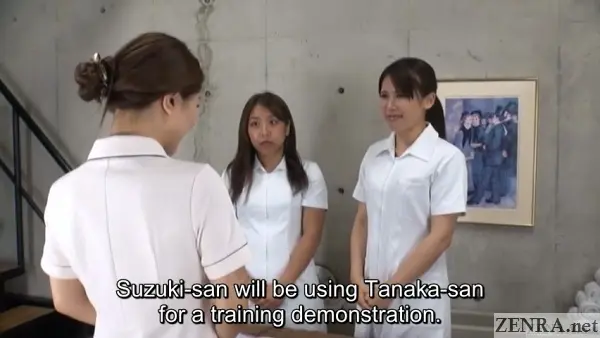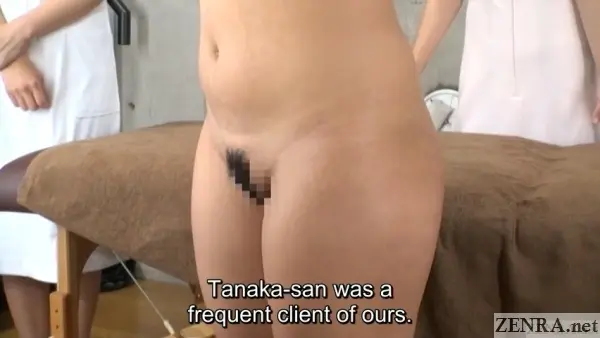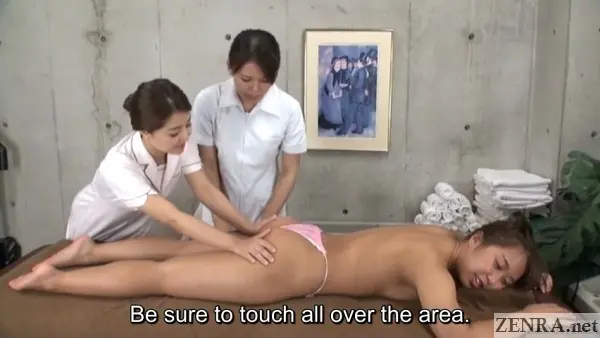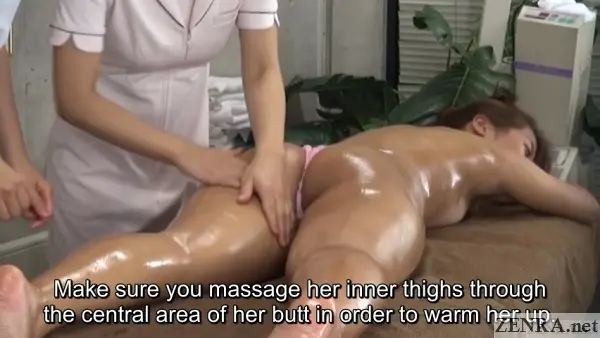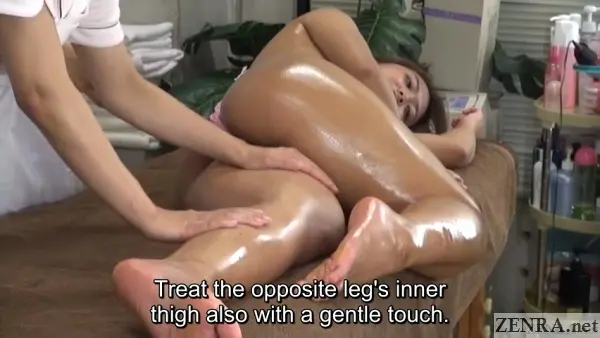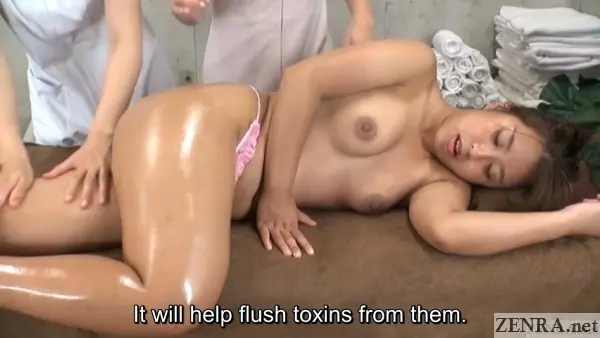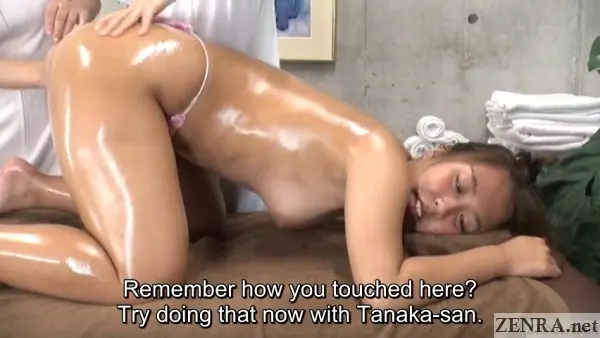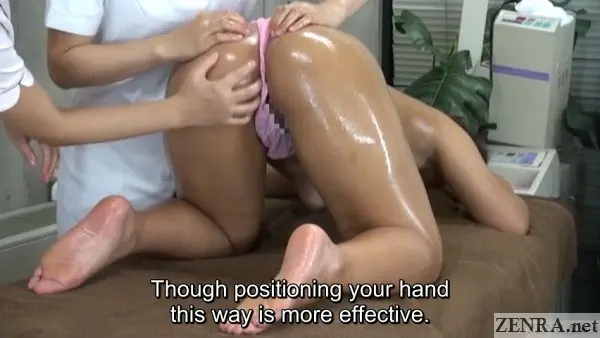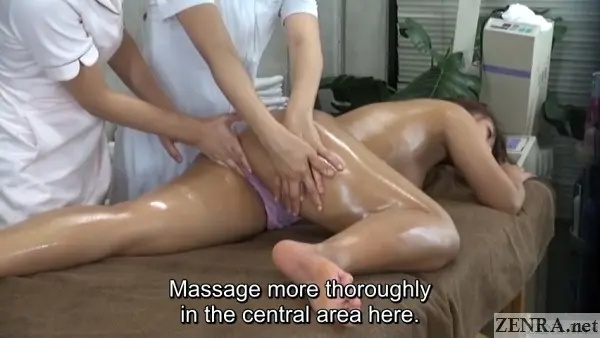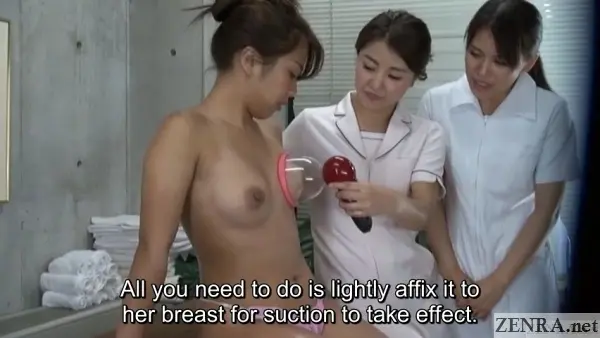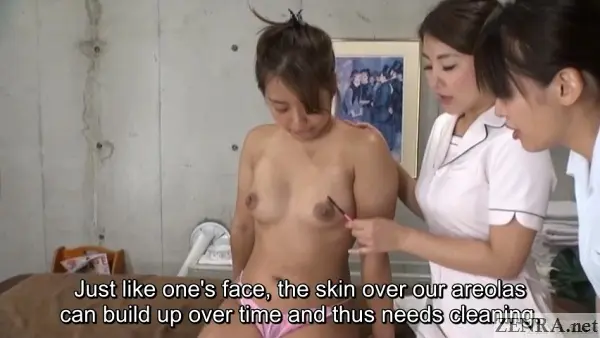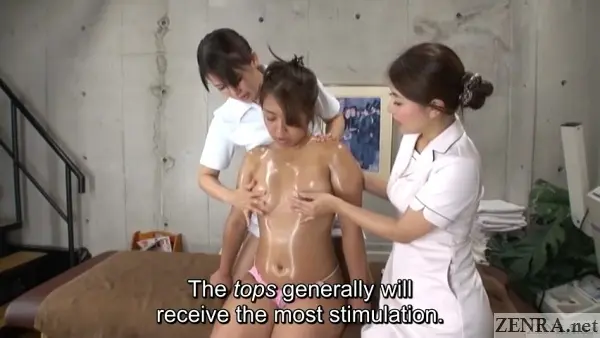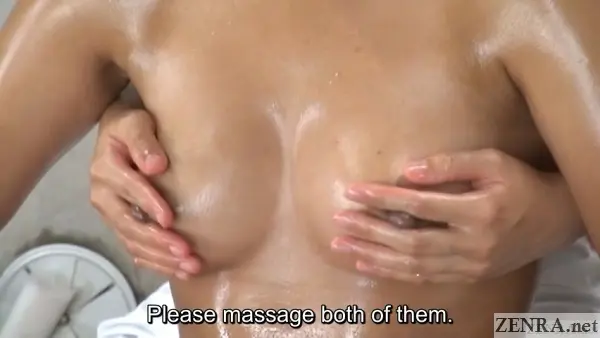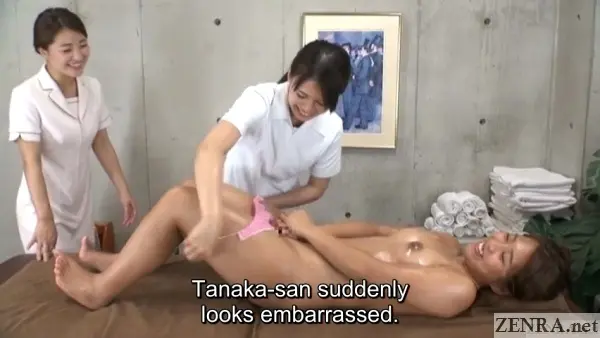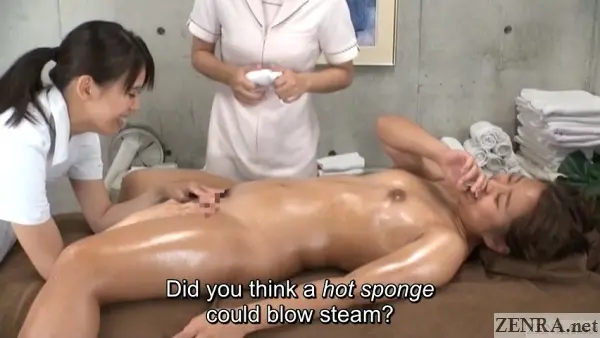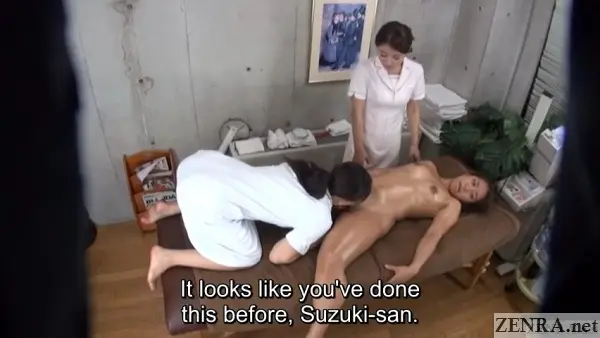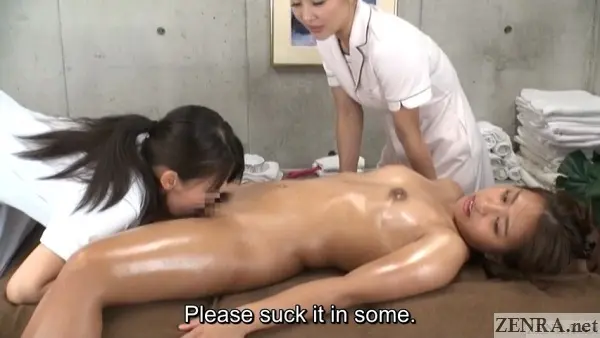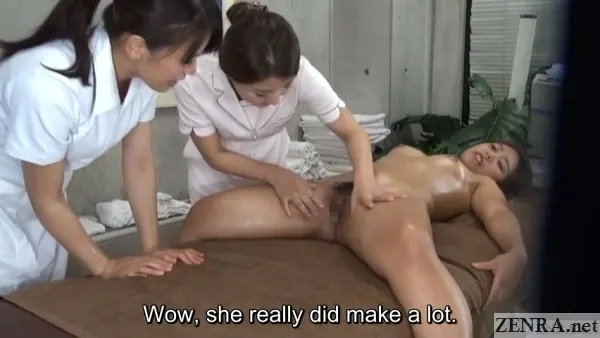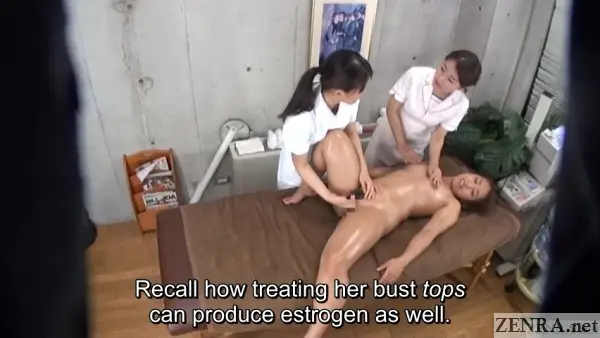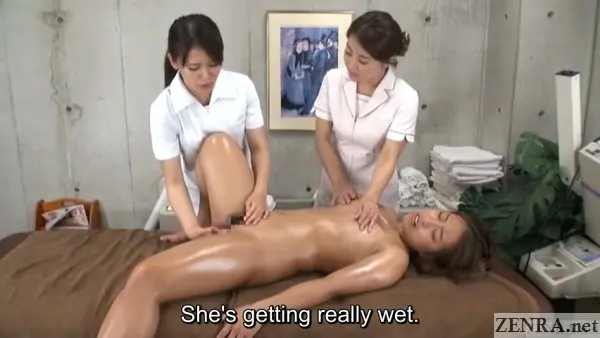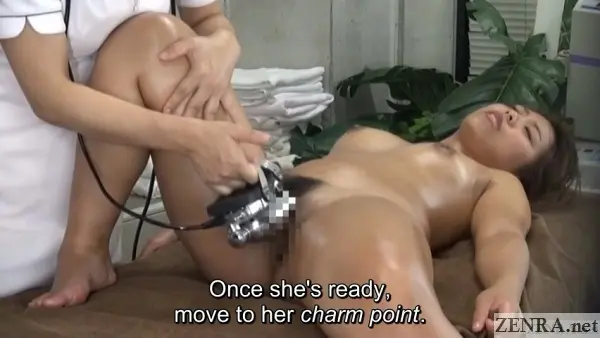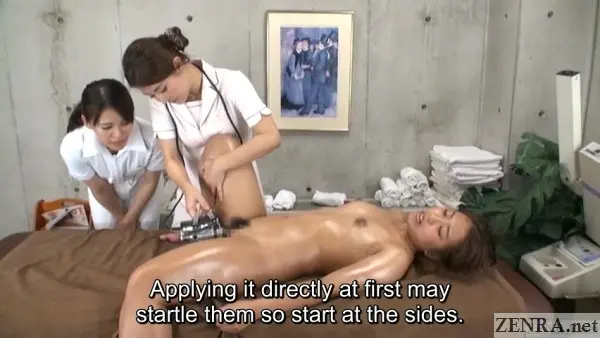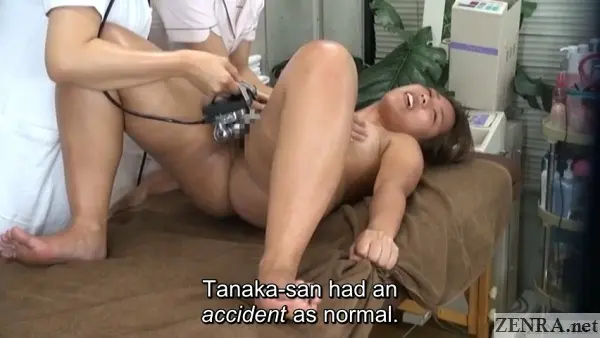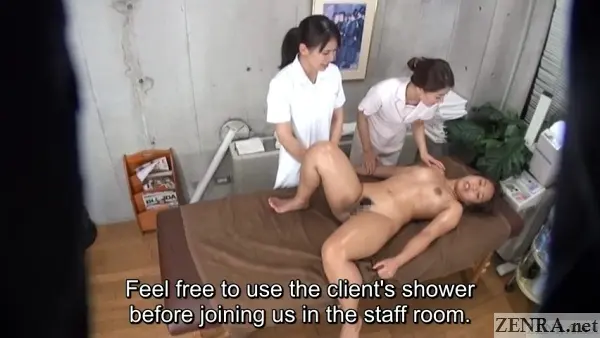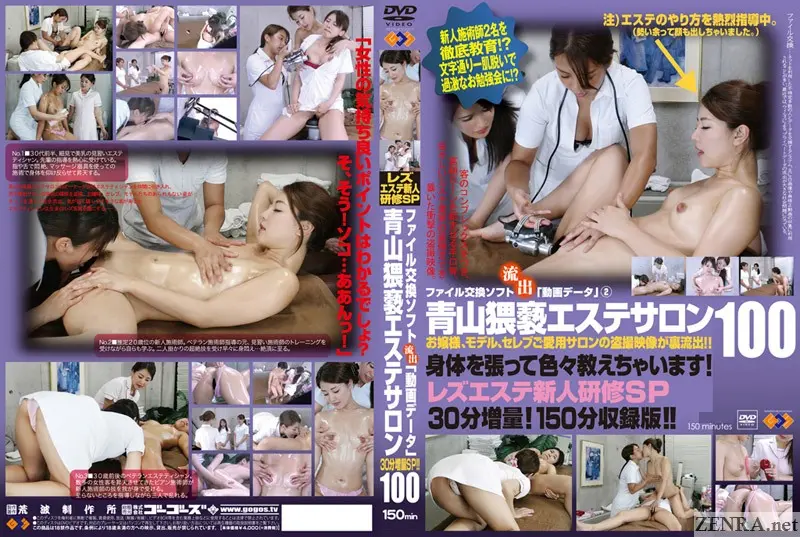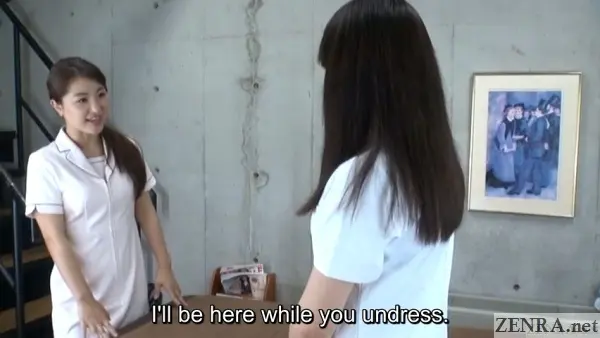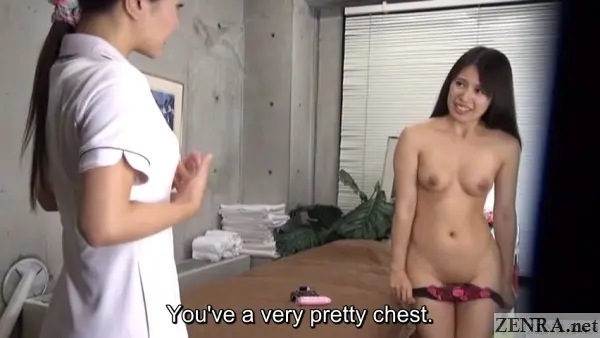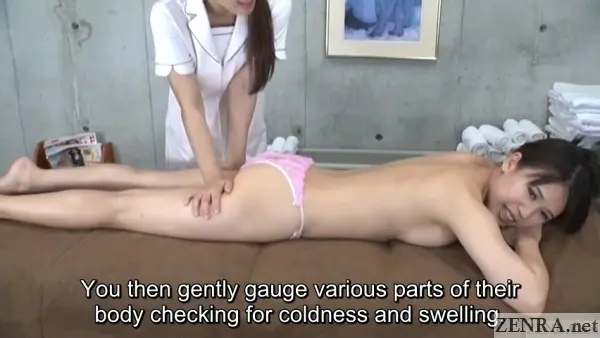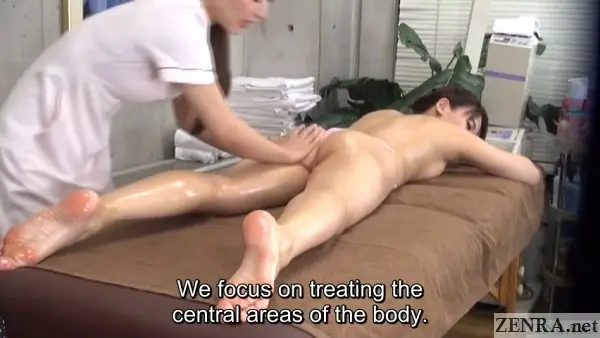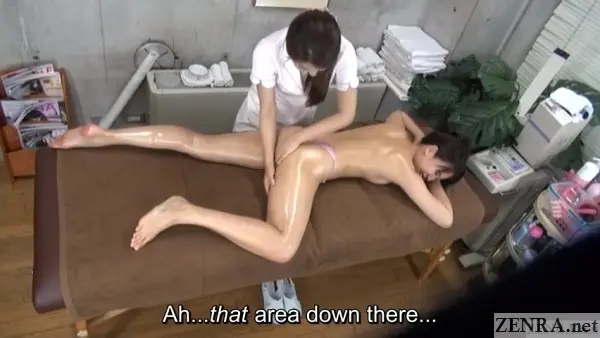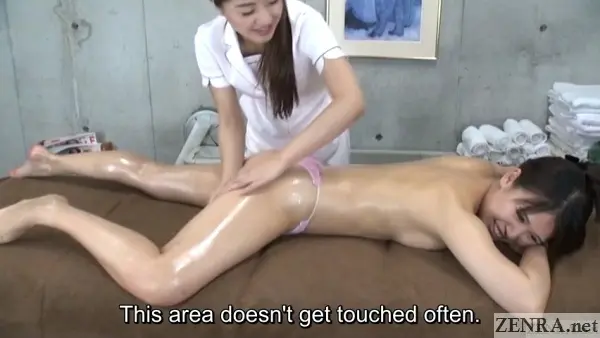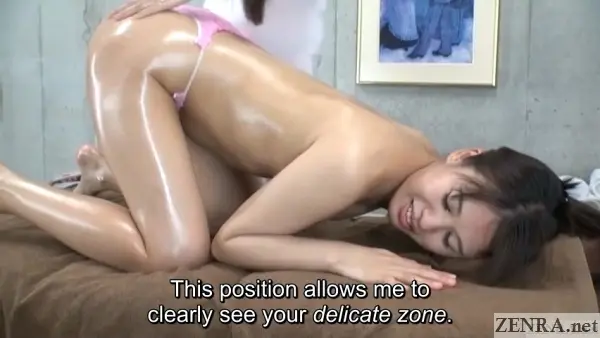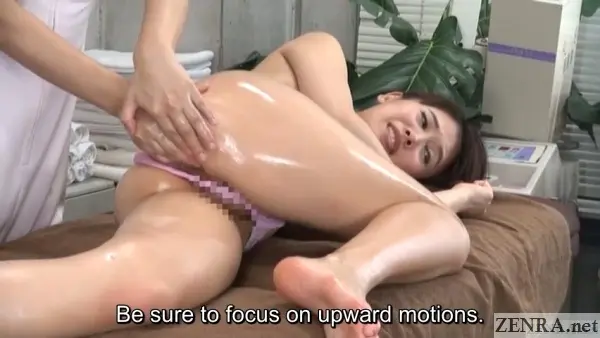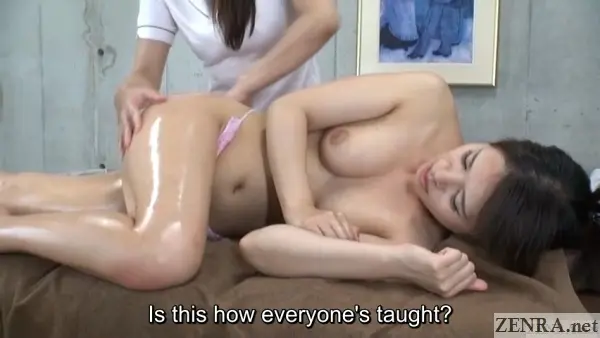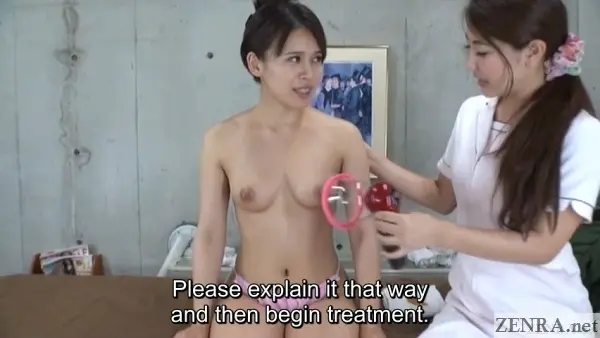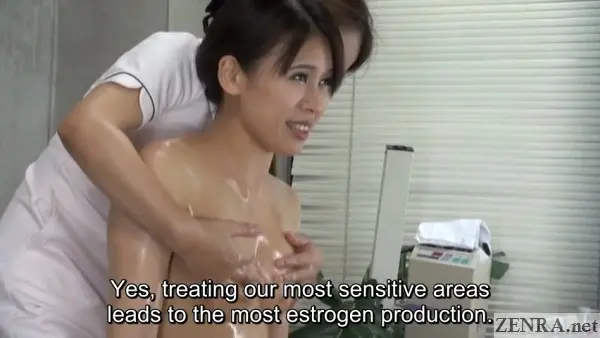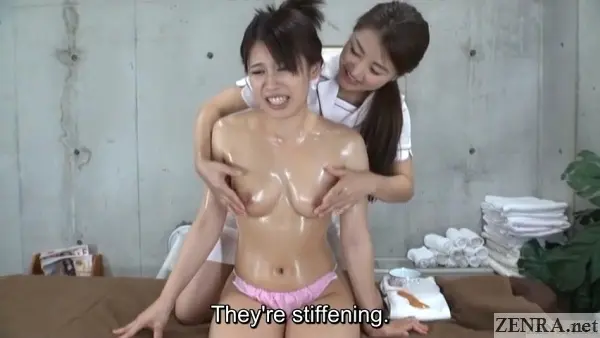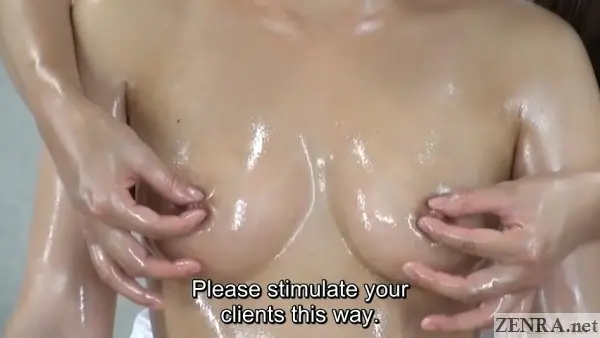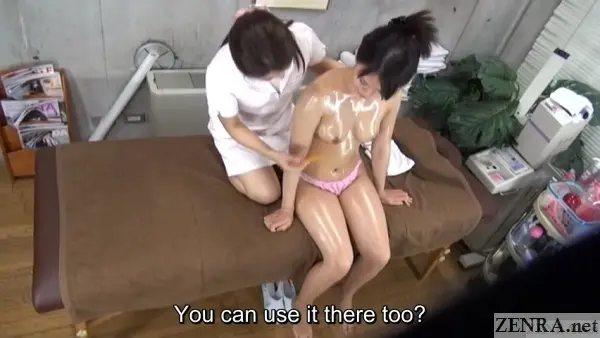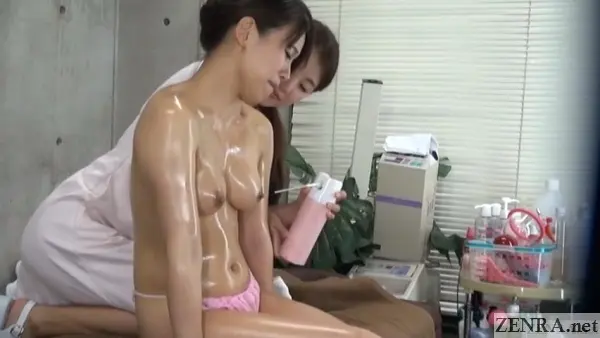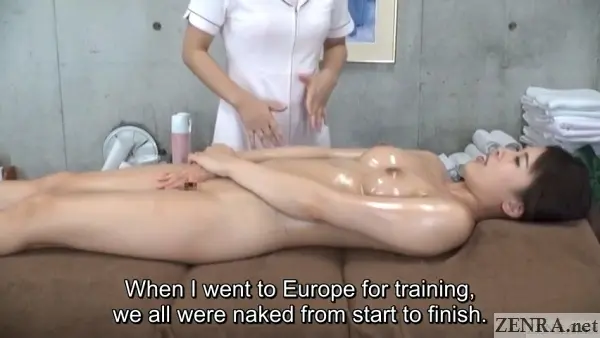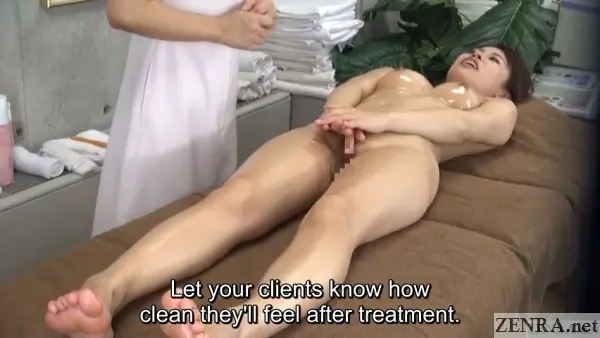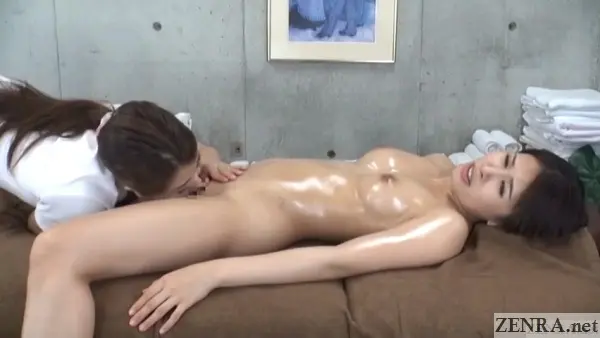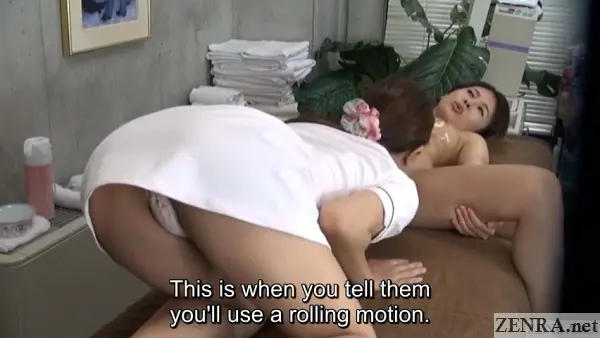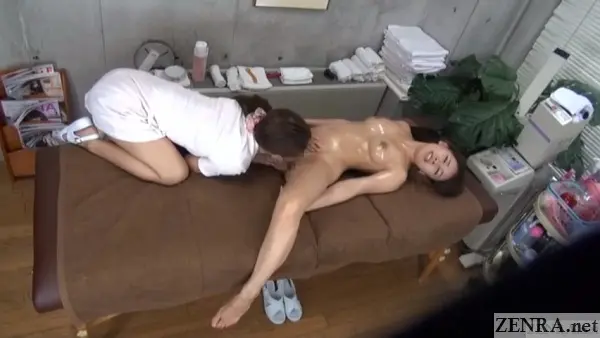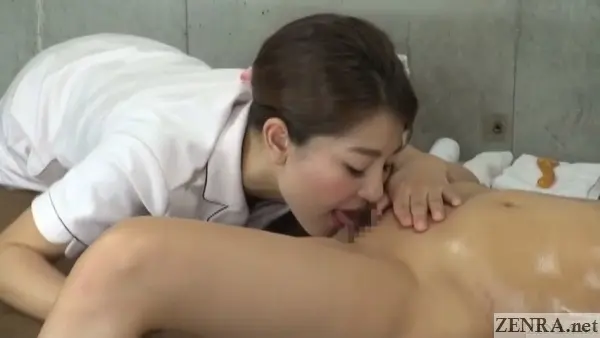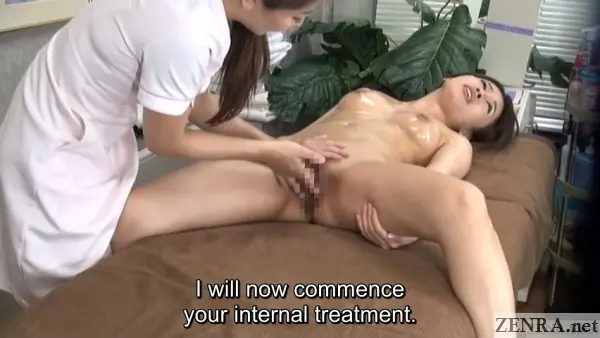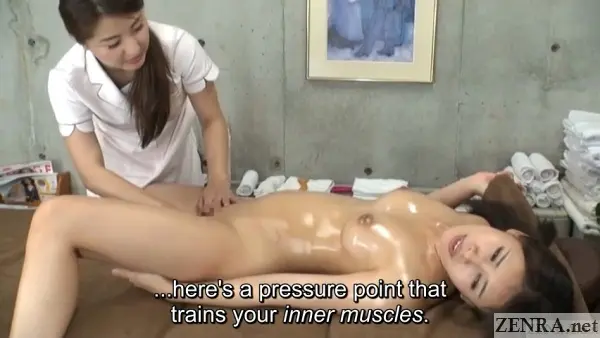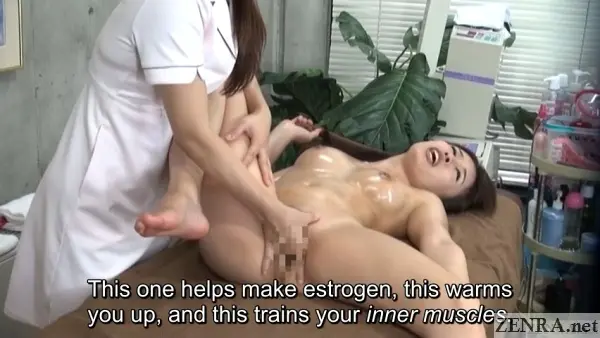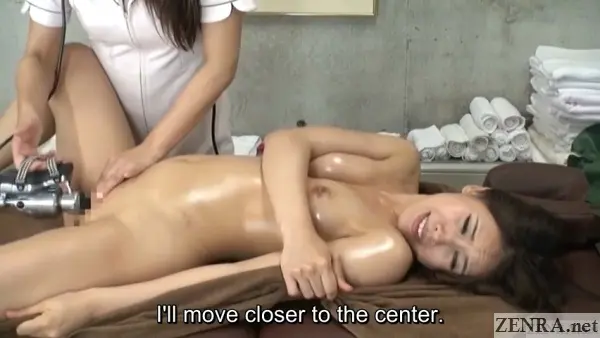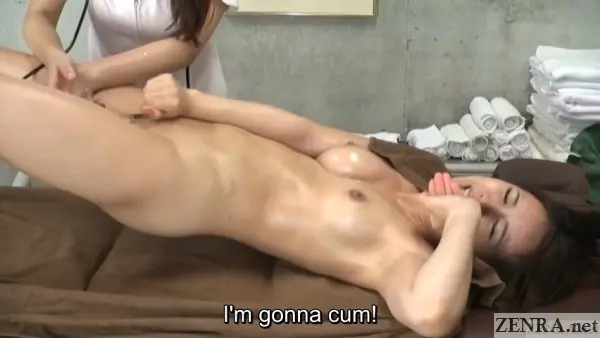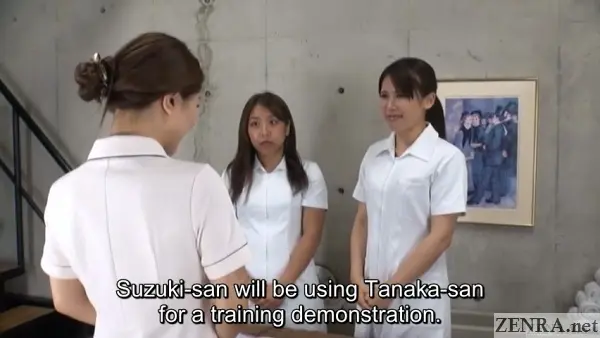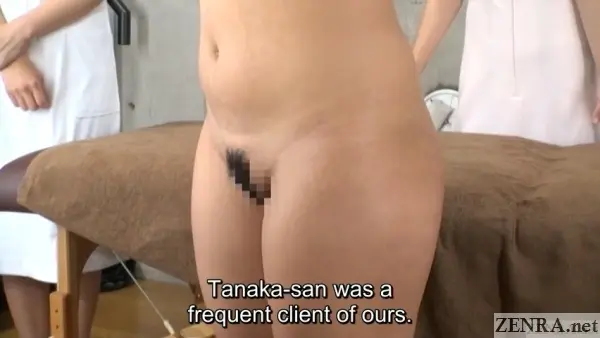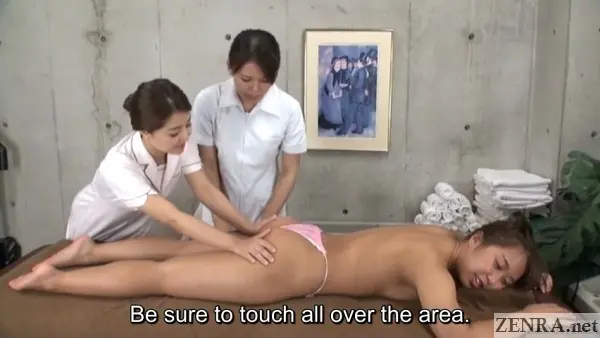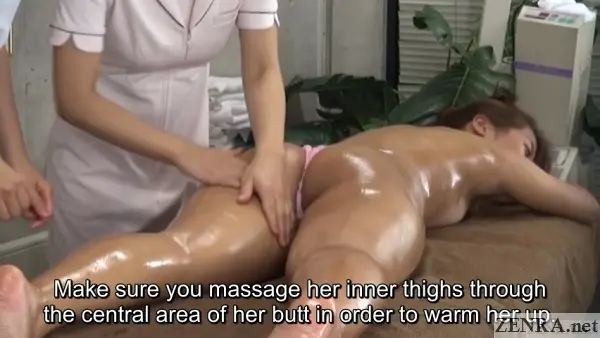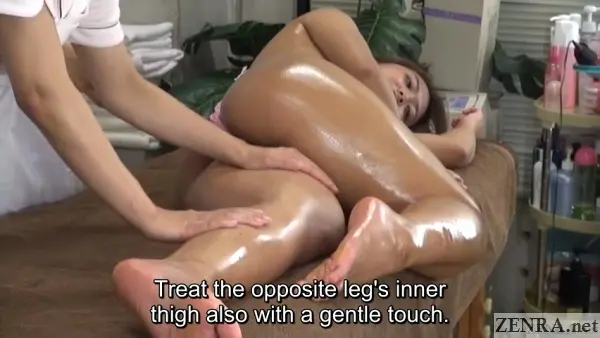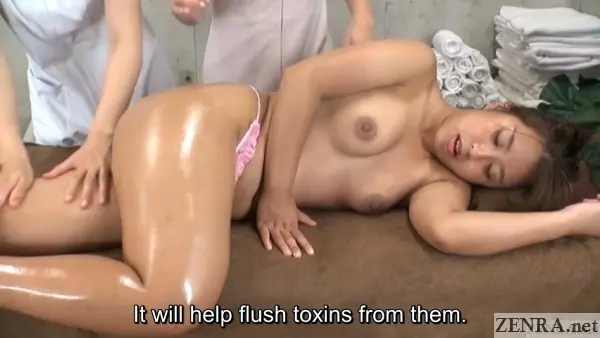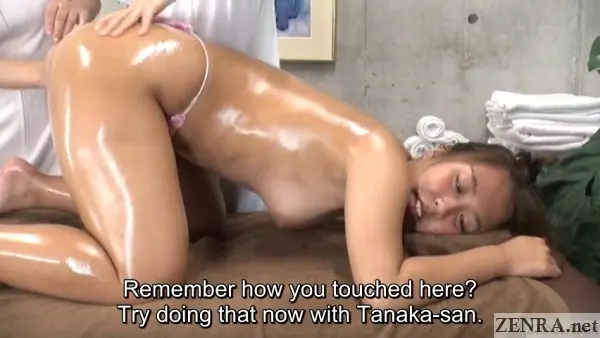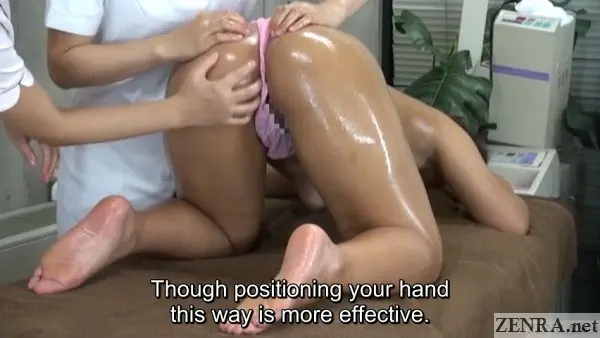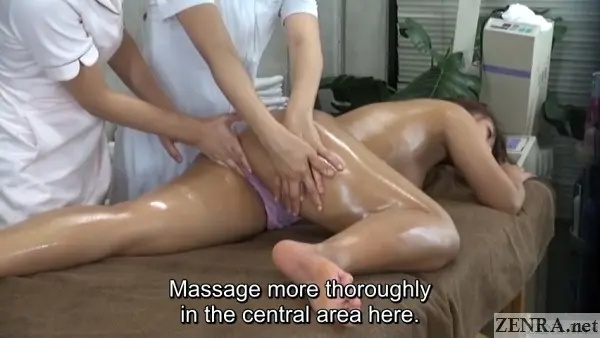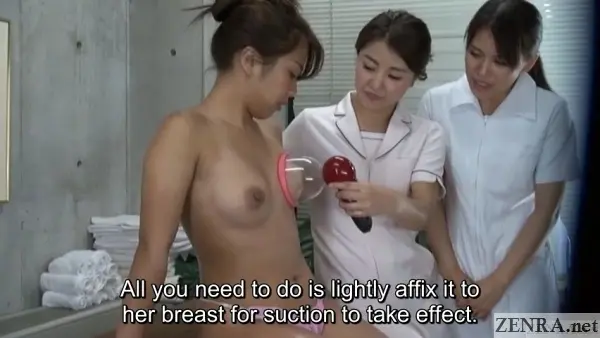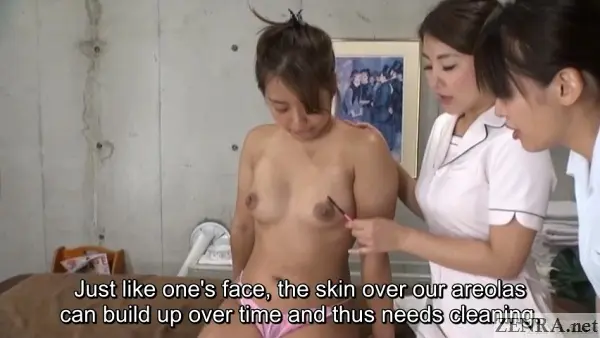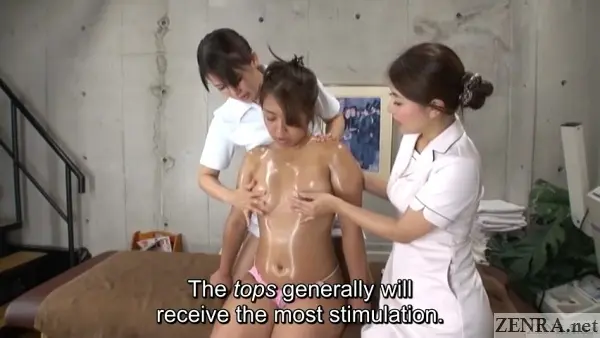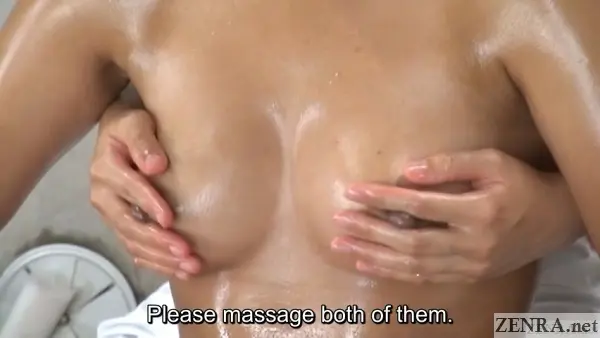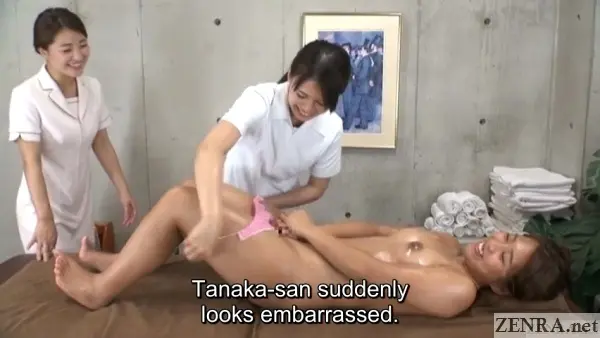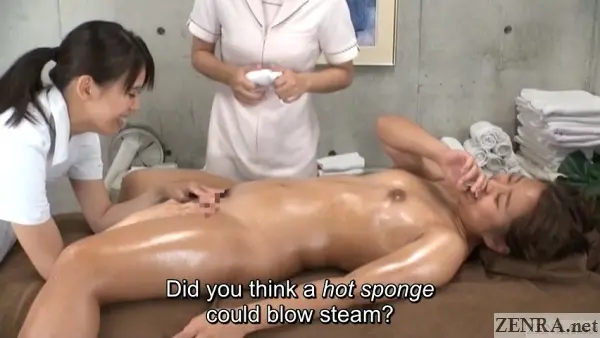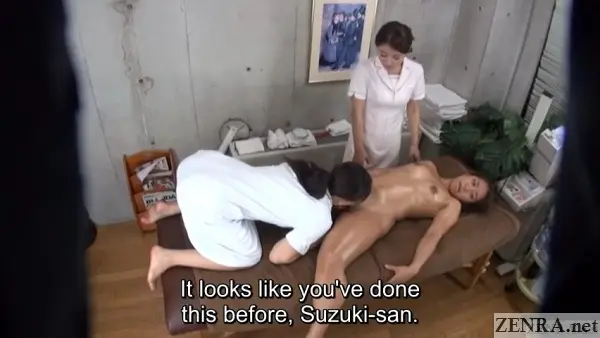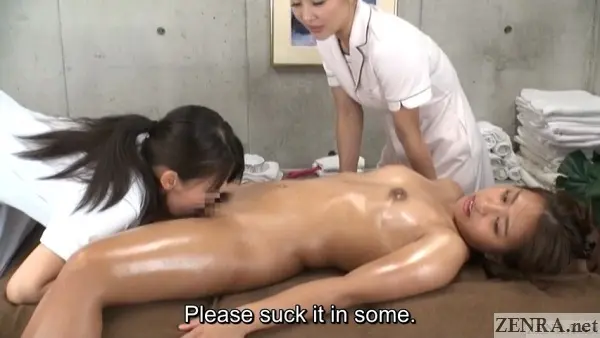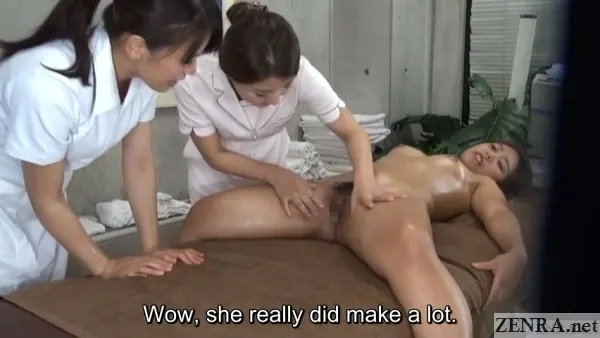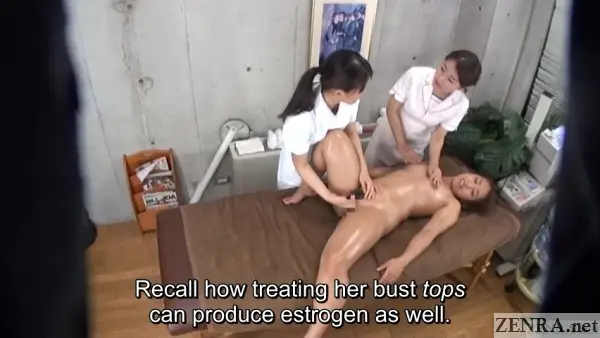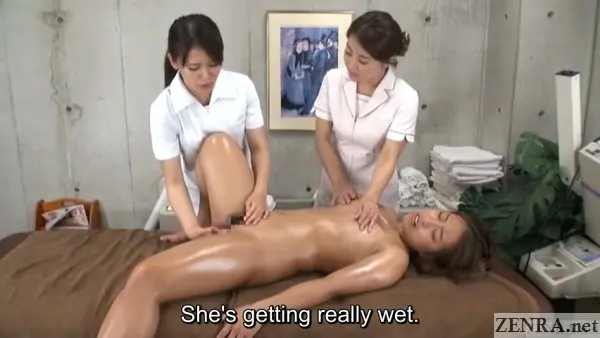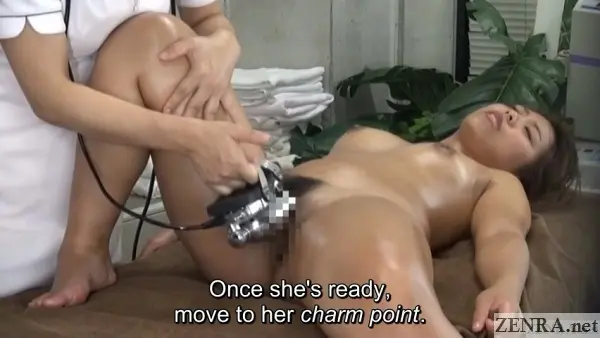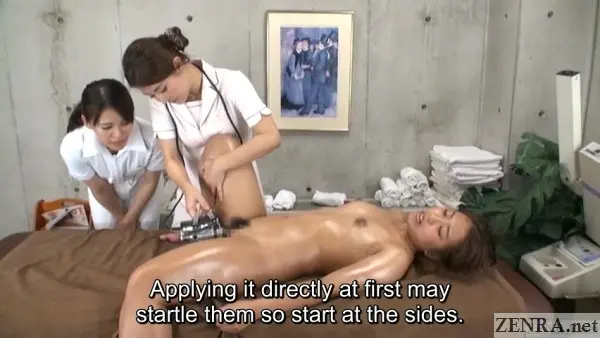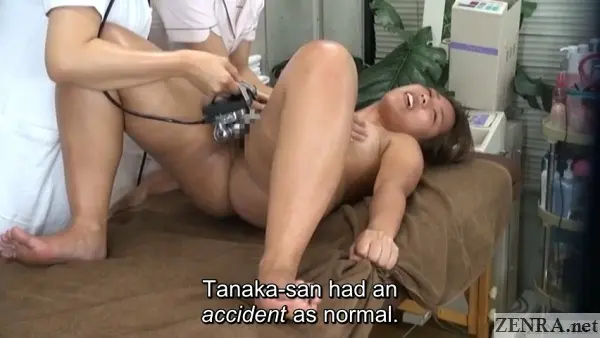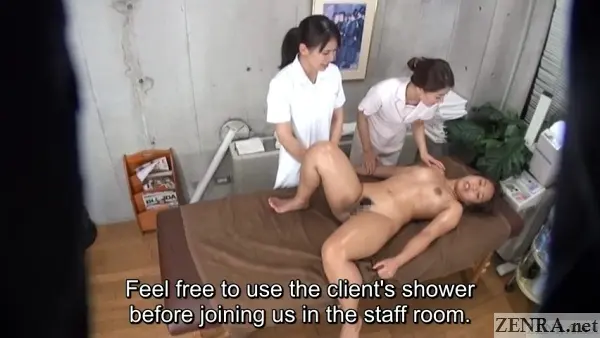 Aoyama Massage Clinic for Women 100 Part One