FC's Top 10 JAV Titles of 2022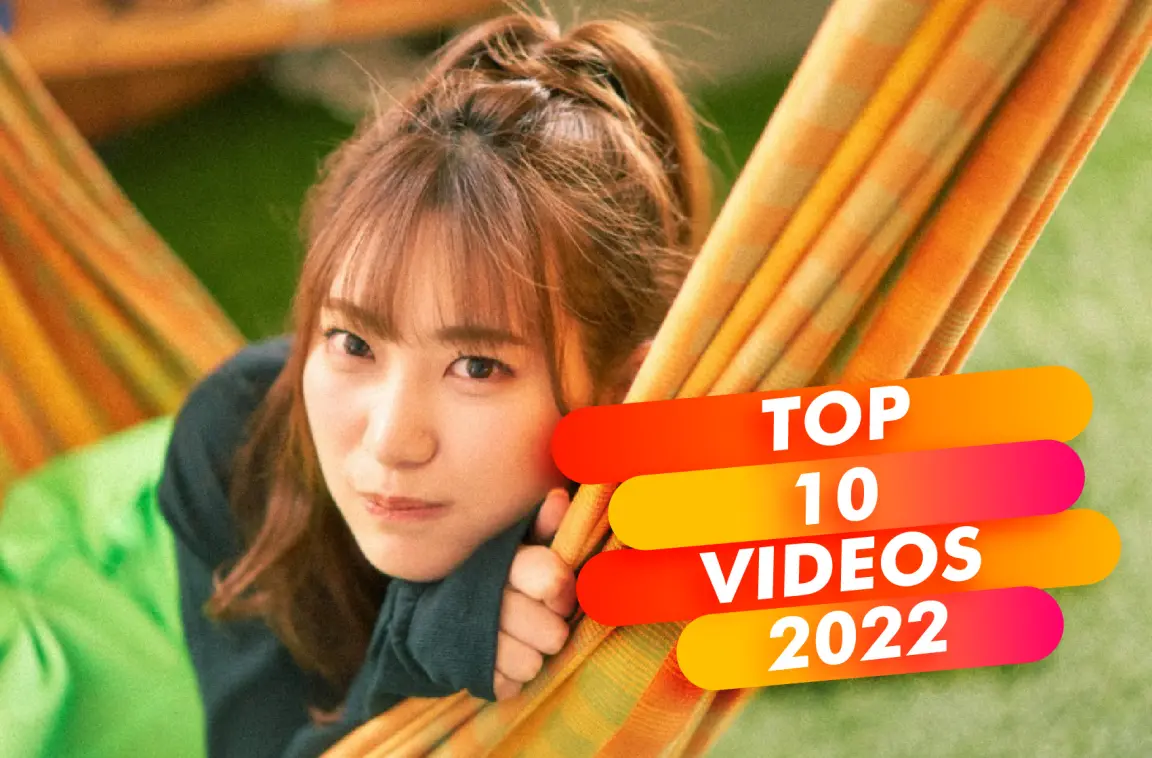 Time to say goodbye to 2022 for good with the last of my End of Year Posts. JAV as a whole had a tough year but the quality porn keeps coming out. Dive on in to the Top Ten.
SSIS-306
A Small Devil But A Caring Big Tits Tutor's Rich Kiss Marshmallow Fucking Ejaculation Management Lesson Mahina Amane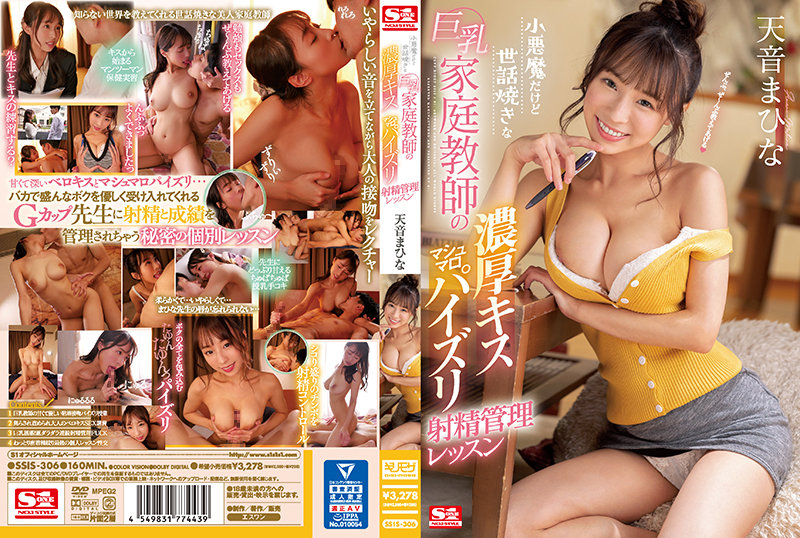 Starting off the Top Ten is Mahina Amane now known as Maria Hoshi. The next gen Aika Yumeno I like to think of her as. With that small stature (only 4'9"), a very pleasing face, a good performer, and a pair of bountiful breasts. I edge towards butts more but Mahina's soft and supple pair should make even the most stubborn ass fan nod in approval. One of my favorite pairs in JAV today and a big reason why she got on me favorite Actresses list of 2022. Our video not only shows off her sweet chest but that good performing that takes her over the top.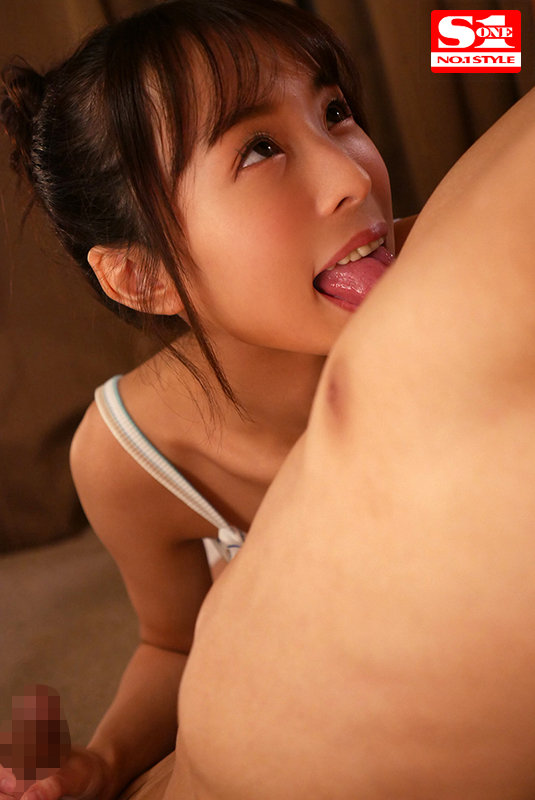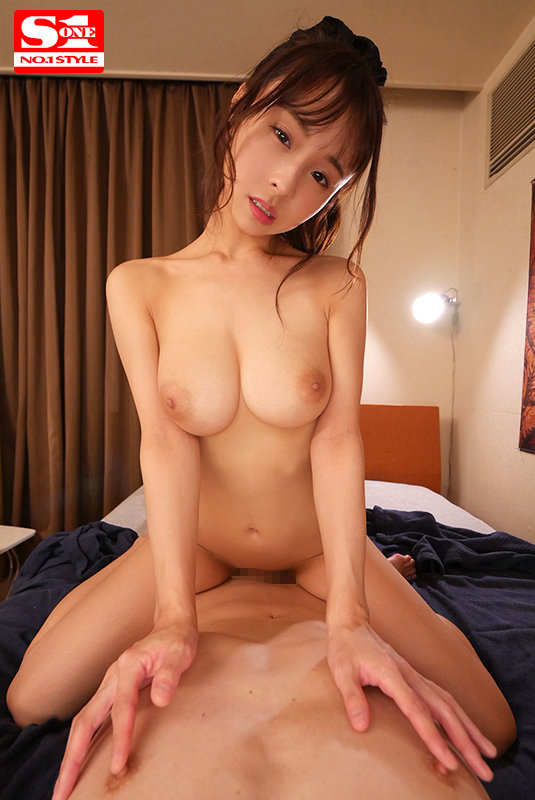 The video is a copy of Idea Pocket's terrific Kissing Tutor series. An intimate and loving series of videos that is more slow paced and high quality. In it the tutors use their mouths and body to encourage their students the best way possible. Mahina's entry splits to focus between the kissing and her boobs. Mahina has a pretty face and a great chest but her performing her shows that she's better than that. A dutiful performer who can play the sweet lover well. She can also play the mischievous and teasing slut in other videos. Here we get the encouraging Mahina.
The two highlight scenes are the first and third ones. The first is heavy on the making out, foreplay, and boob jobs. The boob play in particular. There's a moment with them just smothering his face into her breasts as she jerks him off from a far. It ends with a paizuri boob job that ends with him cumming as she makes out with him. The third scene is a POV and it's so good because of the focus on her pretty face and her pillow talk. Mahina is so damn seductive in it with her little whispers, facial expressions, and pillow talk. It might be a knock off but it's a great cory from S1. Give this light hearted title for plenty of boobs, making out, and Mahina.
HMN-269
Local Declining Birthrate Countermeasures Department Kimeseku A Beautiful Career Woman Who Was Demoted To A Pregnancy Section And has To Have Contraceptive sex Luna Tsukino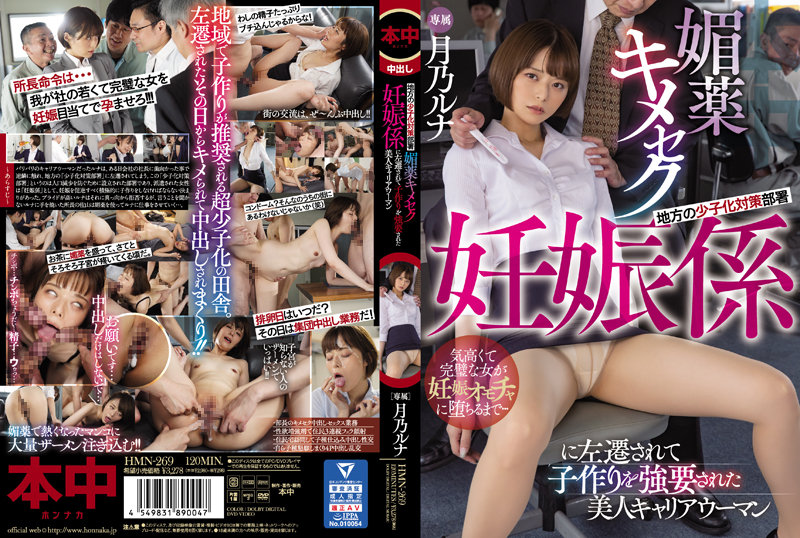 Next up is Luna Tsukino. A veteran actress whose seen a nice boost this year. A pretty face, a great set of hips, good acting, and one fantastic dick sucker. All of which we get to see on display for this Hon Naka video. Birthrates are a real problem in Japan and this video has the solution. Luna plays an office lady who gets demoted at work and has to have contraceptive sex to help with this problem. Really what it means is that she becomes the office's personal sex toy. An interesting premise but it just devolves into Luna being used in wild messy sex with her colleagues. Luna isn't afraid of a bit of the hard stuff as we get rough sex, deep throating, gangbangs, and some spanking to boot. All done messily and sloppy with Luna dripping with spit and cum by the end of things.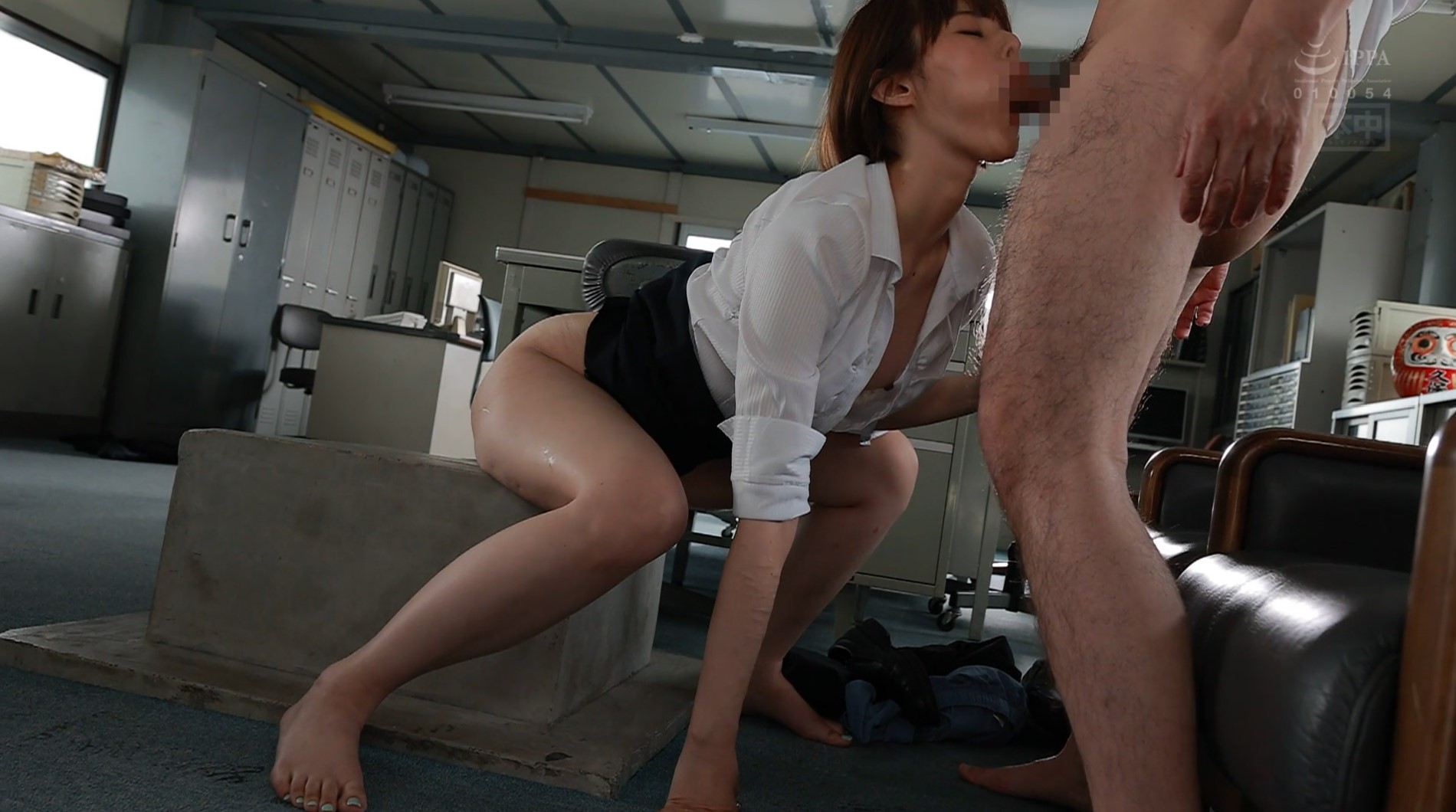 The submissive sex here is fantastic. Luna can play both sub or dom so well. Here she takes some nice spankings on her sweet ass and thighs. She also takes some really deep blowjobs. Luna is a top tier dick sucker. Great technique, a willingness to be used, a long pointed tongue she knows how to use, and most unique of all is her long neck. An arching neck that makes her blowjobs look even more striking. We get a blowbang scene but the best BJ's are in the first and third scene. In the first we see her neck's range as the man moves further and further back from her on purpose. Really making her reach to suck him off. The third just has some great face fucking with the man burying Luna into his cock.
Fantastic cock sucking aside we also get lots of eye rolling back orgasm and deep creampie sex. Some nice positions that show off her hips and thighs. Luna is an underrated actress. She's got a nice ass, pretty face, good performing, is kinkier than most, and can suck dick like the best of them. This title shows off a little bit of all of that. Add on an interesting premise and hot sex and you have an easy recommendation to check her out in.
IPX-811
Awakening Climax Until The Next Morning With An- Kimeseku Shared Room Ntr Fucking "I Hated It So Much That I Hated It And Broke Up…" Kaede Karen
Ah Karen Kaede. So promising and so shocking when she left. Before she did she dropped a couple of choice titles in 2022. If she stayed she likely would have been on my Best Actresses of 2022 list. Our title is a wild sex title with lots of messy sex, over the top orgasms, and ahegao faces. Despite her prim and proper appearance Karen is really good at these messy and sloppy titles. This pristine beauty shines when she is getting nice and nasty. Dripping with spit, squirt, and sweat. All of which we get here.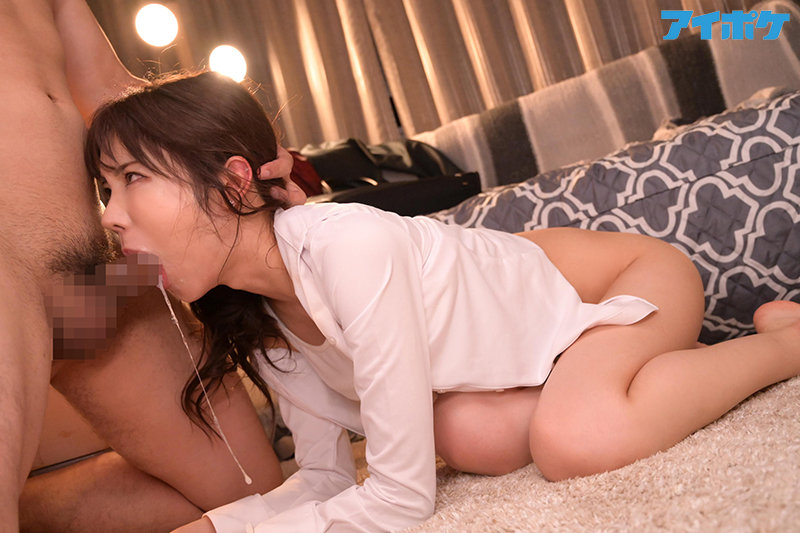 Our title is an overnight stay at a hotel with her coworker. He gives her a little something to get her going and she is soon addicted to his cock the entire night. Karen is terrific here and completely into her role of cock crazed nympho. Her mindless rutting and shameless noises. I loved it when she really let her voice do and her moaning go more powerful and grunting. Another thing is Karen's body. She's a stick and her body is at the top of my reasons to like her but she is looking fine her. That flat tummy of hers in cowgirl especially. So nice.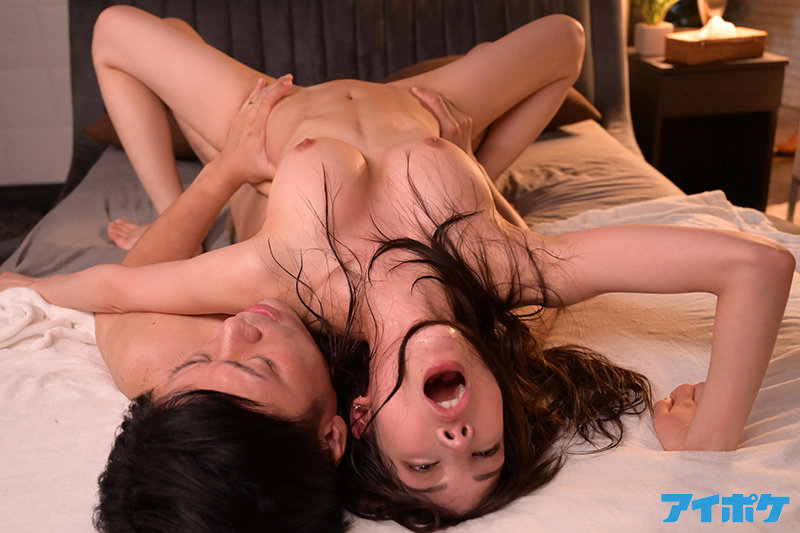 The second scene which flows quickly after the first is good. The highlight however is the final scene. It's pure Karen nympho and her body looks amazing in it. Her facial expressions are on point and it's some of the best sex she's had on camera. So hot seeing how flush and red her body got as it went by. She really grinds the life out of him. The bed is filled with her natural juices by the end of it all. A great title from Karen who was gone too soon. At the time of writing she's rumored to be back. Let's hope it is true.
IPX-889
One Night When I Got It At The Welcome Party For New Employees And Was Taken Home By The Receptionist Of The Company And Sperm Was Squeezed Out Until Morning. Minami Aizawa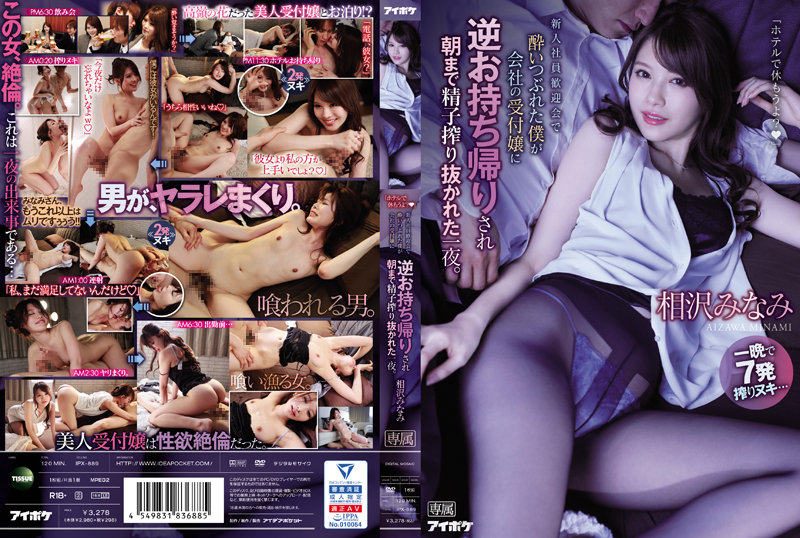 The Idea Pocket train continues with Minami Aizawa. She's been a favorite of mine for years now. Probably in my top ten overall for actresses at this point. What is there to say about Minami now? She's just figured it all out. A terrific performer in bed and at acting. She uses that fine petite body so well. At her best when she is in charge of the action. This tiny petite can wrap men around her fingers like no one else. While she may be petite and small; Minami is one of the few ladies I would say has a stunning petite body. A drop dead gorgeous figure with a pert little ass, tight tummy, great legs, and toned all over. Our title gives us Minami at her best.

(Love that little round ass)
The video is another overnight hotel stay. A man wakes up naked with a nude Minami next to him with little memory of how they got there. Minami reminds him by sucking and fucking his brains out for the rest of the night. Hardly an ambitious plot though there is a devilish twist right at the end for patient viewers. No this video is great mainly for the aggressively slutty Minami. From the get go she takes over and plays with the guy in the best ways. Her dirty, talk, body language, little gestures; all so on point. From the sex to the little bits of foreplay. Minami is at her best.
For the best of aggressive Minami nothing beats the first scene. Her slow seduction ramps up more and more until she is holding his hands back as she bounces on his cock from up top. But every scene is a winner even the shower blowjob one. All in all a terrific video from top to bottom. From the lighting, to the camerawork, to the Minami's fabulous flowing hair throughout the movie. A pretty perfect piece of porn.
IPX-830
Beautiful Tutor Anna Kiss Lecture Individual Lesson Anna Kami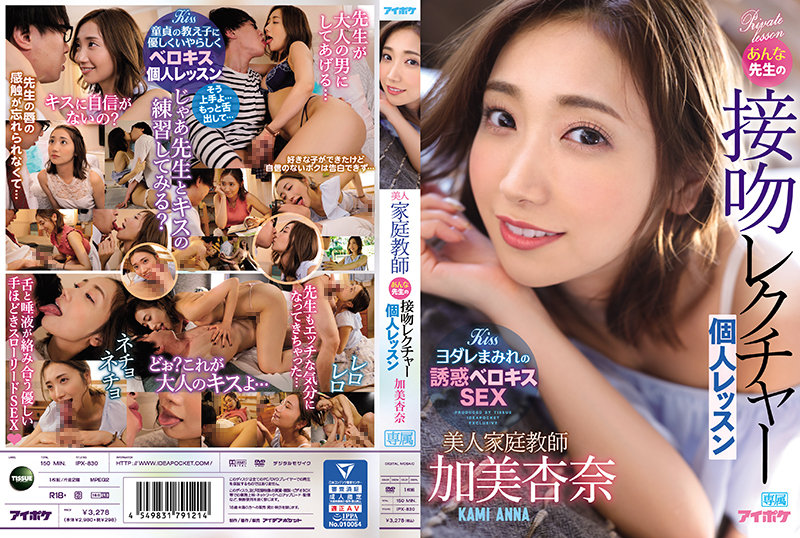 We've seen the knockoff now let's see the original. We have Anna Kami and Idea Pocket's Kissing Tutor up next. Pretty much the same as Mahina's video in concept. The only thing is that it's more focused on kissing. So much alike Mahina's great title and yet even better. Anna's loving tutor edges her out in the cuteness and intimacy. One of the few times I prefer the foreplay over the actually sex because of how damn adorable and sweet Anna is at the beginning. A fantastic vanilla title that takes it's sweet time getting to the main course. So good that the entrée might be better.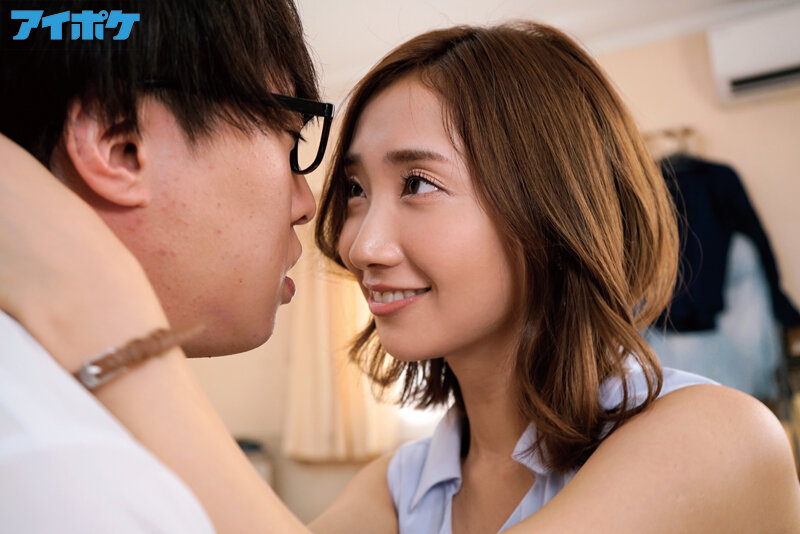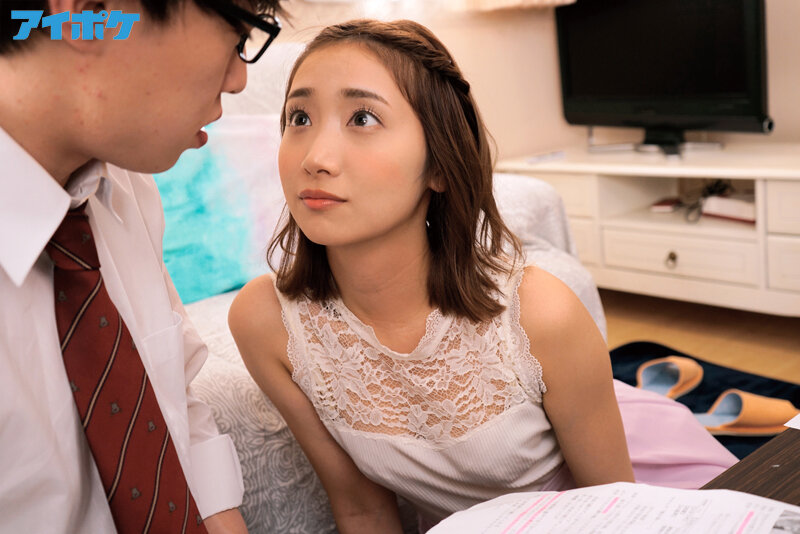 (Find someone who looks at you like Anna does)
The first four scenes flow into a pretty satisfying arc. Starting off with make out session with Anna that becomes more and more lewd. Later we see her bust out her hand job skills as she wraps around him to kiss and jerk him off. In the third scene she finally uses her mouth on something other than his mouth with a BJ. Finally in the fourth they finally have full on sex. A slow and terrific ramp up that builds and builds to a big release. A perfect lighthearted title without a drop of mean spiritedness in it. This is JAV at it's best in my opinion and what really separates itself from Western porn. Sure western porn is much better at hardcore sex but they don't compare to these cuter and intimate titles like JAV can do. Anna's title is a perfect example of that.
HMN-079
I Secretly Vaginal Cum Shot In Such A Place! ?? When I Asked her, A Popular AV Actress, To Have Vaginal Cum Shot Sex Like AV A Story About Getting Into My Private Life And Secretly Shooting AV So That My Friends Wouldn't Get Caught.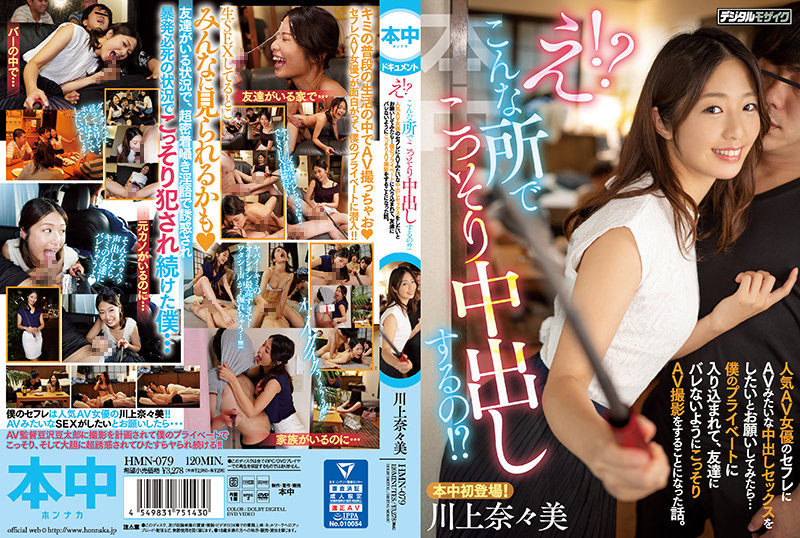 This one is a cheat time wise as it came out in very late 2021 but I only got to it in 2022. Maybe you can forgive me because this is one of Nanami Kawakami's best videos ever. A meta title about a man going out with an AV actress and fooling around in public. We get lots of handheld cameras, POV angles, sneaky sex, some exhibition, and lots of great sex courtesy of the retired Nanami Kawakami. Shot a lot with a phone on a selfie stick. I'm not a fan of the handheld style but this title was so well done, acted, and included full body shots too. Taking a step away for more static shots to get the whole action. I welcomed it by the end. Nanami got so good at these types of videos and this title was a perfect match for her. One of if not the best title in her entire career. Looking fine as ever and firing on all pistons.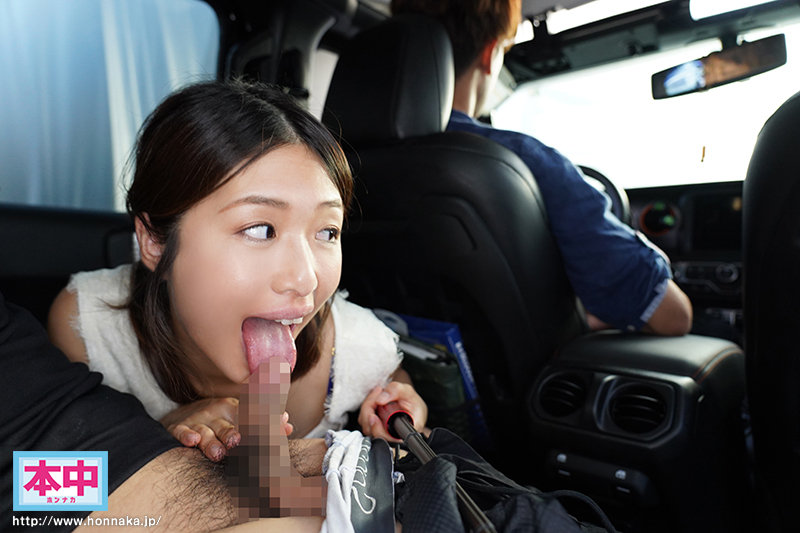 The video has the pair heading out in various situations with his buddies as they fool around. Underneath a table in a restaurant, on a couch behind them, in the bathroom, in the car, in the hallway. All over. In the final scene they just start fucking in front of all his friends to see. One of his friends even hold the camera for them. The sneaky sex is fun and spices it up but the real spice comes from Nanami's enthusiasm. She is bouncing off the walls and ready to tear into his close. There's many times when she looks straight into the camera with a cheeky look. Getting horned up at the idea of it all. Giving a great performance while holding onto the camera for most of the film. That's impressive. One of her best and one of the best I've seen all year. I missed covering it last year but I'm not going to let it go now.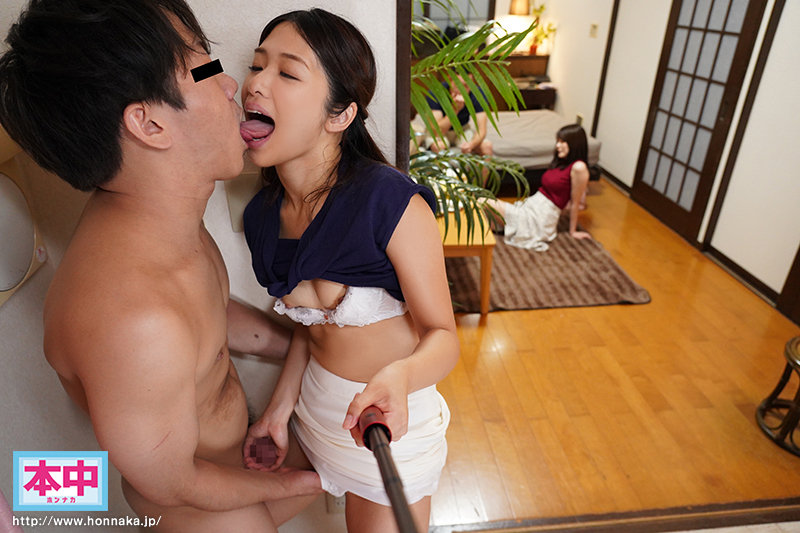 SSIS-423
Each Grain Of Dripping Body Fluid Is 4K Vivid Shooting … Miru's Sweat × Squirt × Saliva Dripping Wet Orgasm Eros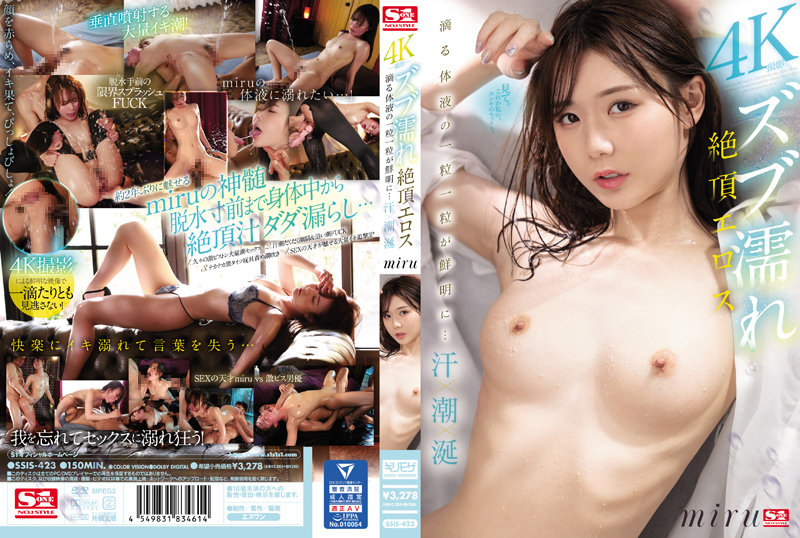 Another returnee from last year is Miru. This pristine pale beauty is a monster in bed and one of the best squirting machines around. Two things she'll show in this video in spades. This video is all about the natural juices. Loads of water, spit, sweat, cum, and squirt to come. A purely sex focused title with little extra gimmicks. Miru is one of the best bedroom performers. So great at sex, mainly because of how she can just let loose and go buck wild. One moment she could be feeling herself riding a guy and the next she is pushing him down to spit into his mouth. So surprising to see this level of assertiveness and aggression from an exclusive level actress. This is quite a messy title so your mileage might vary. Also the video is available in glorious 4K.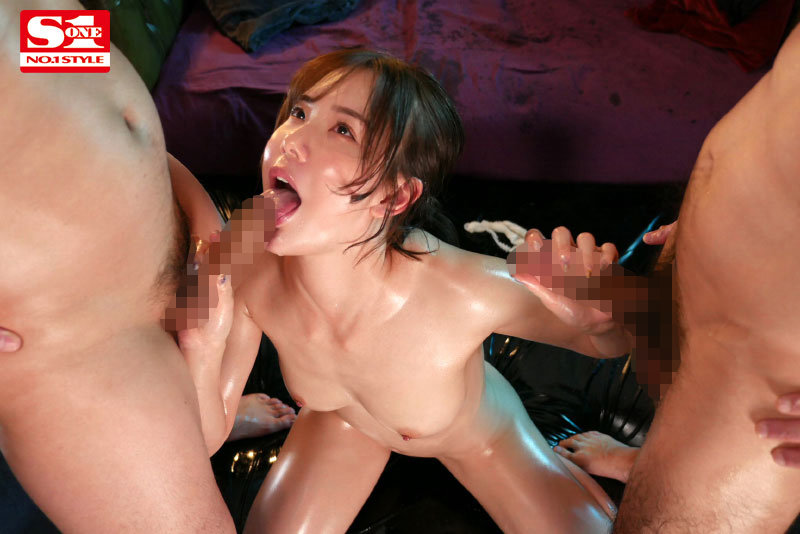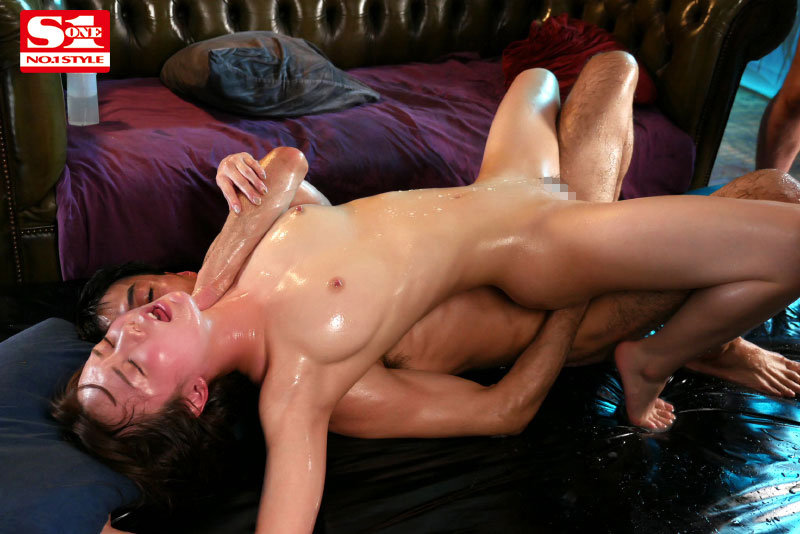 We get three full scenes and one sex toy scene. We get Miru at her pure and simple best. Being a huge semen demon. Sucking the life out of men with her tight sucking lips, furiously grinding her tight body onto cock, and squirting out a sizable percentage of her water weight out. Leaving her all red faced, flush, and completely spent. The first scene has a very aggressive Miru but the finale nets my recommendation. It's got the wildest sex with Miru and two other men. A frenetic oily threesome with Miru letting the two pound her into ecstasy. It's amazing how someone so small and cute looking like her can fuck so hard. Miru goes above and beyond what's asked for her and it's a big reason why she's become such a reliable if underrated star on S1. Give this wild, crazy, squirt-tastic ride a look. Miru hardly disappoints like this.

(Miru the Fountain)
ATID-510
Mr. Yuki, A Sober Librarian, Has An Unusual Habit And Made A Middle aged Man Ji-Po Go Crazy. Rino Yuki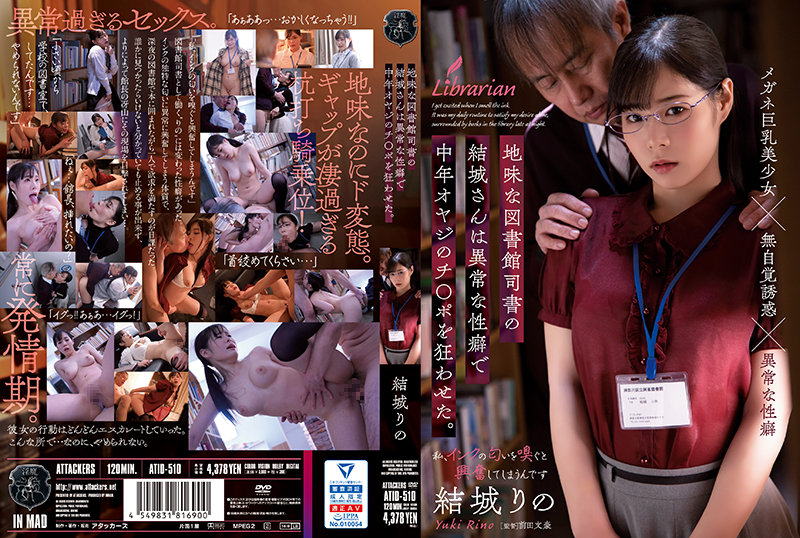 We get to the final three. The upper echelon. First up is Rino Yuki and Attackers with a terrific drama about a librarian and her lusty relationship with an older man. The plot is an odd one. It's about a librarian who gets all hot and bothered by the smell of ink. Being surrounded by books all day makes her real horny. A problem the older library director finds out and kickstarts a passionate affair between the two. Rino makes for one sexy buttoned up librarian complete with glasses and a book always in hand. An odd plot but the real draw for the title is it's terrific lusty passionate sex and visual style. Attackers are fine makers of AV and know how to shoot a movie. This is a visual delight to watch especially it's varied moody lighting. One scene could be backlit with a hazy white or the next a soft yellow lighting. Each scene is different and it all adds to the mood of the scene.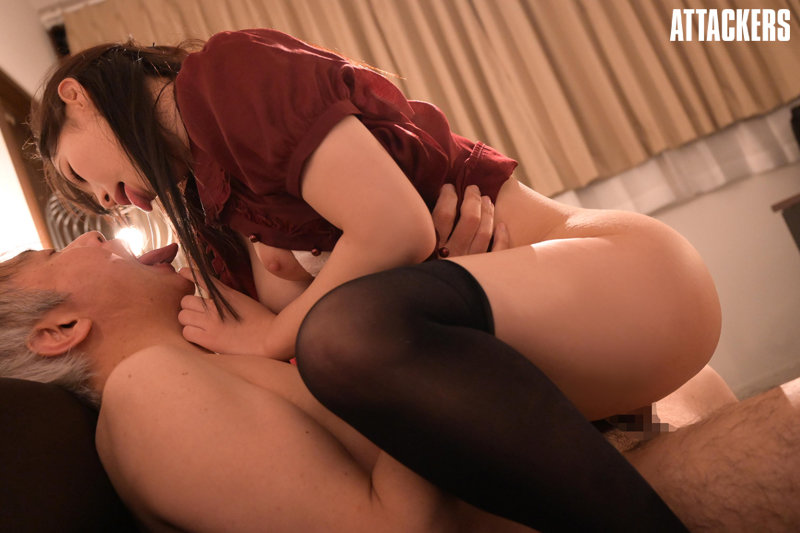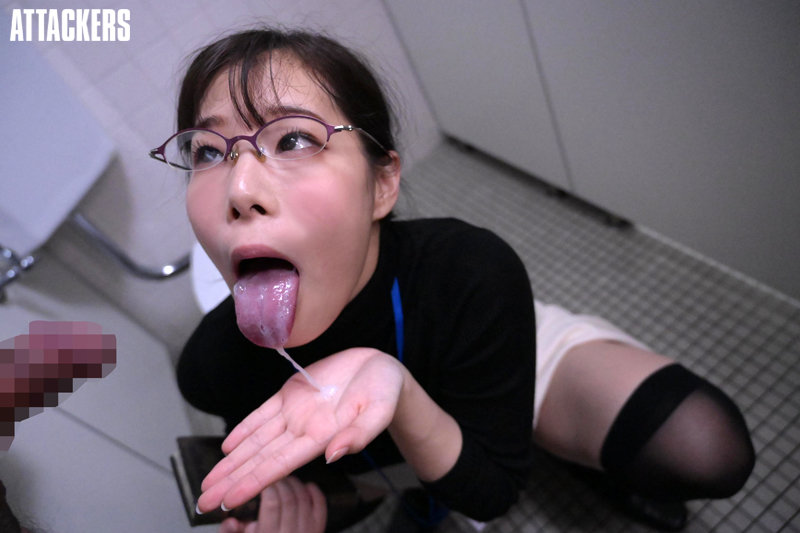 And if you don't care about well made videos then never fear because this is a fantastically performed video too. Rino plays the quiet nympho well and fucks even better. Every minute is great but I'll give a shoutout to the tight sucking blowjob she gives in the bathroom and the final scene. Greedily shoving her head down him cock in the bathroom while he face fucks her. Few girls lean in harder when getting face fucked but Rino does. In the finale we see some fine boob play from her. Mashing her titties on his cock as she lets a drop of spit roll down from her tongue to the chest. Rino is amazing full stop. The best overall actress in JAV for 2022 for quantity and quality.
IPX-883
Unable to resist her slutty sister-in-law's unknowingly clenching thong back ass, she pistons her back out of control in midsummer! Anna Kami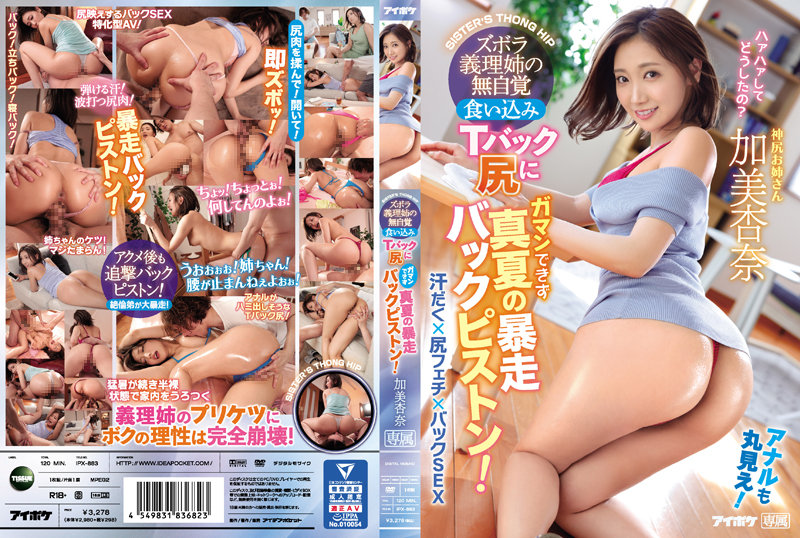 Our second to last title stars Anna Kami with her second appearance of the day. Our title is about one hot sweltering summer where she her in law can't help but himself around her ass. Lots of focus on her fine ass, most scenes have them shimmering with sweat and water, great performance by Anna, and visually a treat to look at. This is a delightfully colorful film. Her outfits are all popping and the saturation is turned up. The perfect setting to showcase Anna's sweet sweet ass. My favorite ass of year, Anna's medium sized booty is just right in all the right ways. A good size and shape that's firm yet has some fat to it. Not all great asses have to be plus size dump trucks or super rounded bubbly butts. Sometimes they are medium sized dreams. Ass fans recommended.
The film's start is filled with enough ass goodness that will ass fans eating good. My highlight pick has to go to the bikini scene. The second scene. It starts with the guy ogling Anna as she is trying out different bikinis. Soon he is plunging his dick deep down into her oiled up ass. All while having her try on different colorful bikinis. Without the clothes Anna looks just as good all oiled up and red faced. Her wavy short hair wet from fucking so hard. I liked how her would just take Anna and flip her around in different positions. My second most favorite title of the year and what really made me a fan of Anna. Give this title a watch and maybe Anna Kami's ass with make you into a convert.
DASS-012
Would You Like To Be Kept By Me? Actual Record. A Beautiful Woman Who Keeps A Lesbian Pet Akari Mitani Azusa Misaki Hikaru Minazuki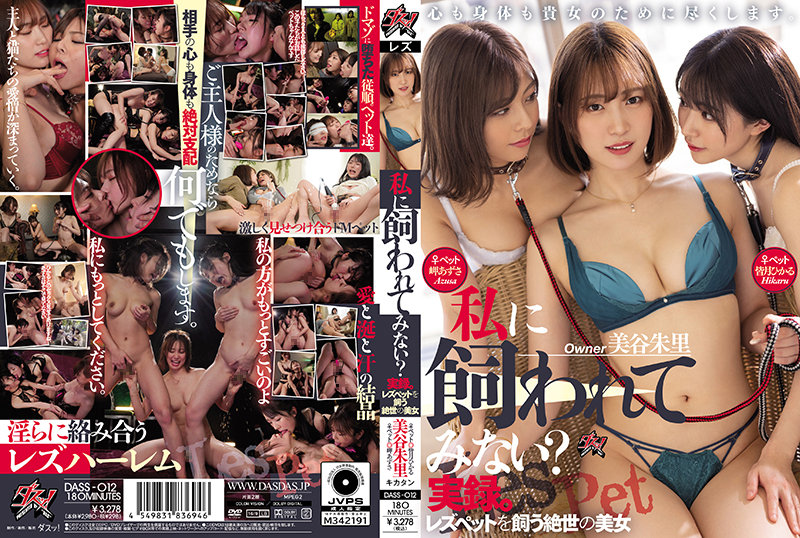 We are finally at the end with my favorite title of the year. Out of left field comes Akari Mitani in this lesbian femdom video. That's right not a dick in sight. Akari's an actress I like just fine but I'm not a huge fan of her. She does have a terrifically tight ass that she knows how to use. She totally blew me away with this title and I've come back to it again and again. Our video is a BDSM themed title about Akari training and playing with her pair of pets. In the video we plenty of BDSM and lesbian toys. From blindfolds to collars and leashes, to double sided dildos, vibrators, and strap-ons. Her personal fuck toys are played by Hikaru Minatsuki and Azusa Misaki. Two smaller name actresses I haven't seen much of but really impressed me with how willing and wanting they were. The perfect submissive playmates for Akari.
Of course it all doesn't work unless Akari plays a good dom. Which she does and then some. Akari has learned well from the senior Kurea Hasumi. She plays the femdom to perfection here. Coaxing out great reactions from her costars with her surprisingly physical and seductive performance. The perfect controlling dom from her actions to how she spoke to them with her dirty talk. I loved how physical she was, how much they let her be, and how they responded to it. Lots of spanking. Ass, tits, cheek, thighs, even some pussy taps. She was so physical with handling them. Akari will take a handful of ass just to fondle. She plays rough in many ways. Holding down Azusa's head while she drills her from behind with a strap-on. The video is more physical than most JAV fans used but it never goes too overboard.
The best scenes are Akari with Azusa and the finale scene with all three of them. Azusa is such a willing sub and responded so well to Akari. It made her more and more daring. While the threesome is the best way to cap off the title. It just devolves into an orgy of hands, pussy, and pleasure by the end of it all. A terrific threesome to cap things off. Just a terrific video overall. A masterclass into how to do lesbian femdom. Well done and directed by the talent behind the camera, Nao Masaki. This title came out of nowhere and floored me. Watch this title it's the best JAV from 2022.
Honorable mentions
HMN-171
Yumika Saeki, An Abnormal Sexual Desire Wife Who Enjoys Seeding Fertility Sex By Calling A Pregnant Man To Her Home For Her Seedless Husband In The Absence Of Her Husband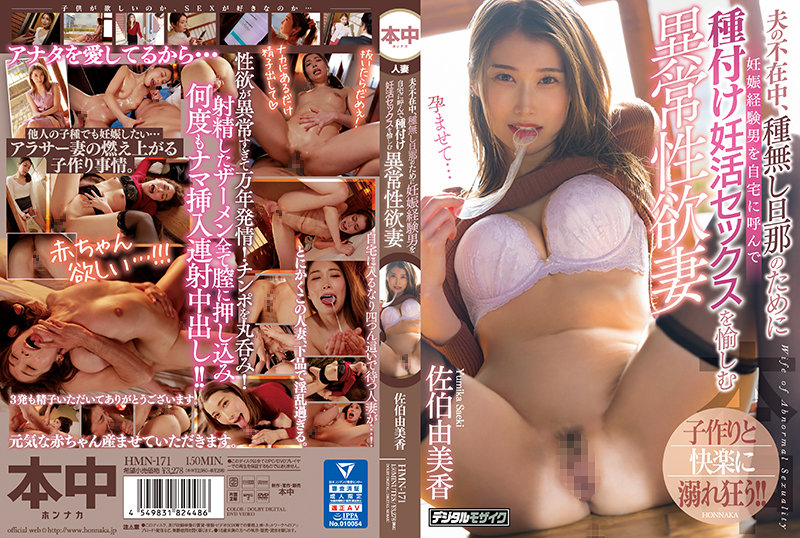 ABW-296
Every Day I Just Have Sweaty And Rich Sex With My Childhood Friend In The Countryside Where There Is Nothing. Case.03 Remu Suzumori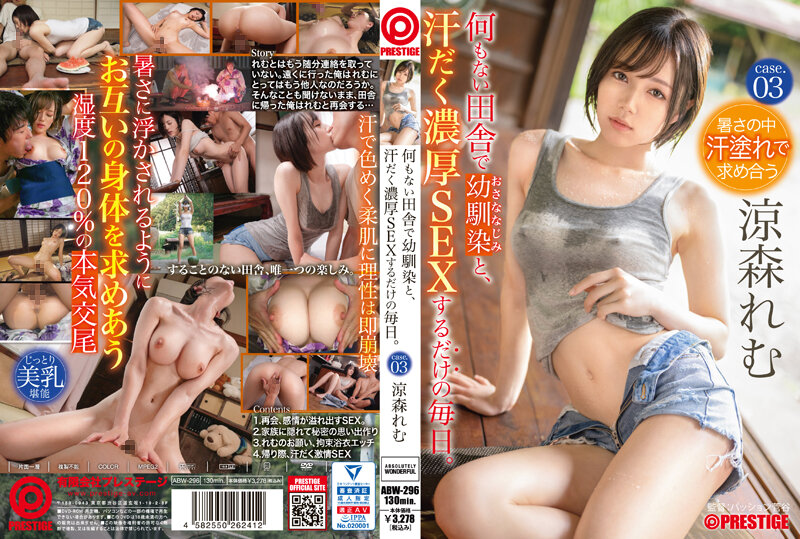 We are finally done. Thanks to anyone that read these End of Year Posts. I put a lot of work in them and enjoy doing it too. Please share all your favorite videos of her year. Here's to another year of great JAV ahead.
Til next year FC out
Top Lists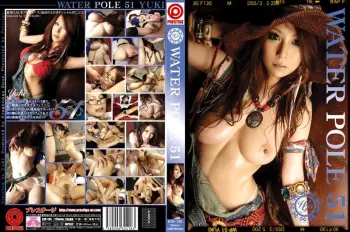 Let's check out some older JAV and see how they compare to modern works!
Top Lists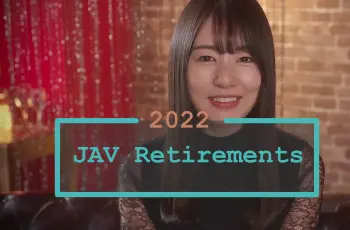 As 2022 closes out we take a look at some of the biggest names to already call it quits during this year. We look into this terrible year for JAV actress retirements.
Top Lists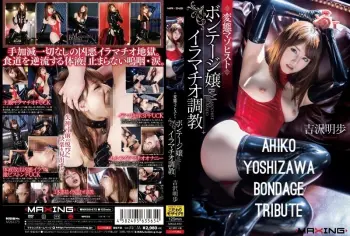 Ramenboss's Top 8 Favorite Bondage Bondage Titles by Acky - Akiho Yoshizawa Tribute - one of the great legends of JAV. My list of this actress's best bondage themed titles.