Dead Series Review: MOODYZ's Mistress of Cum Control
Published : May 25th, 2021
Written by Peropops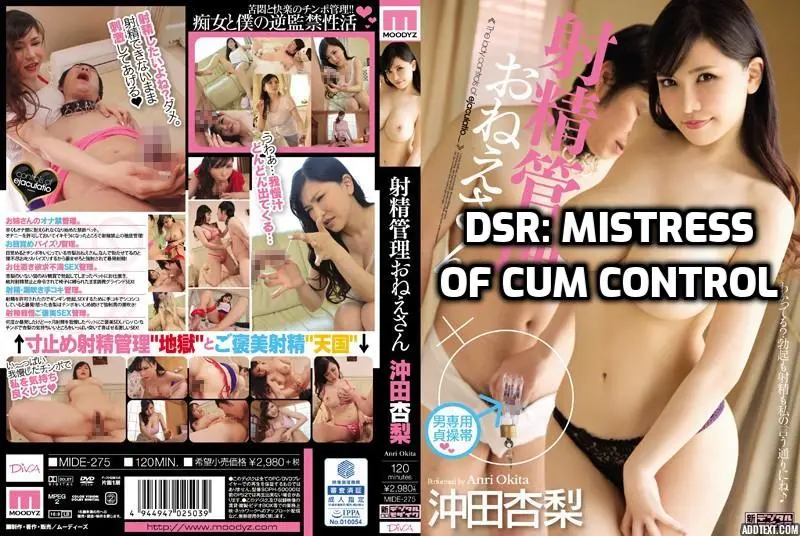 Today's dive is into one of MOODYZ's older femdom series, the Mistress of Cum Control. The series explores servitude, male chastity and orgasm denial, which I find is somewhat of a rarity in JAV.
In this series, we find our lovely ladies as proud owners of a extremely beta male who seems be an indoor housepet and also to also double as the servant of the house. Clad in nothing but a pet collar and a chastity cage, the housepet serves our ladies daily needs whilst giving up control of their sexual desires, penises exploding from their plastic prison.
Sadly, this is a short series with only 3 titles before MOODYZ discontinued it, so for this top list, I will be giving my personal ranking of the titles on my own personal preferences.
Rankings
---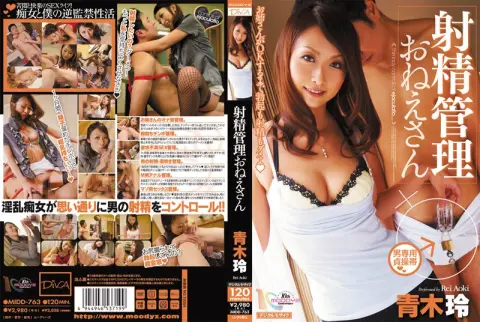 Rei's entry was the first foray in the series but it was the last one I actually managed watched. Being the first title in the series, the overall experince had an experimental feel to it. Almost as if MOODYZ was interested to see what would would work for an audience new to domination. Through the film, you will be introduced to things like chastity, anal fingering and sissification amongst other things.
The fellatio/squirting scene really caught my attention as I liked how Rei looked in the red camisole and how she carried out the scene. With a mix of vigourous stroking with her hands and intense sucking from her mouth, Rei keeps the scene erotic, yet mildly tortuous for her defenseless housepet. After watching the scene, something in me would like to recreate this scene with my partner one day.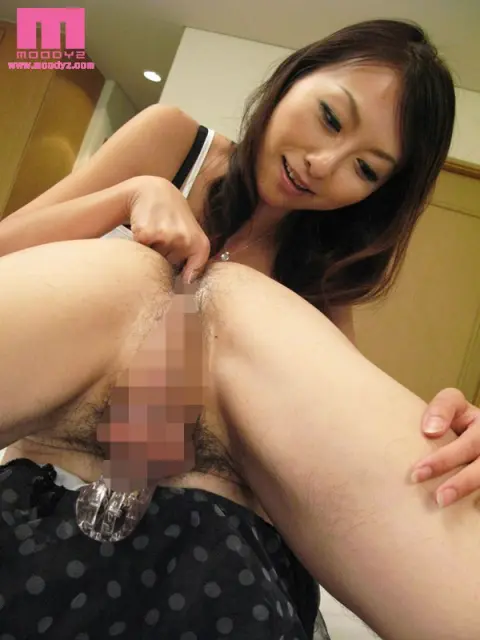 The contents of the film and Rei's acting were decent. However, I'm not as much a fan of her body type as she felt a bit too waifish to make one feel intimidated as a mistress. As such, I didn't click as much with her film as compared with the next two films. That being said, I'm glad that this film allowed MOODYZ to create the amazing template for the next two films in the series.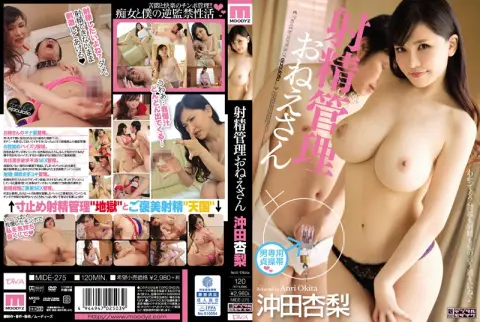 Writer's Note: As with 99% of Anri's titles on r18.com, they have been purged so you'll need to find this elsewhere.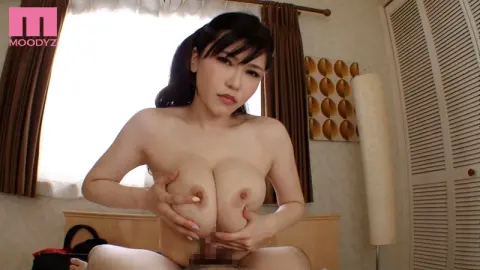 Anri comes in second in this ranking but it's honestly a toss up between the first and second for me. I loved how Anri was able to make the scenes so convincing and I loved the first time she takes off the chastity cage off her pet and it was already so covered with precum. It was incredibly erotic to watch Anri drag strings of precum using her fingers from the tip while looking on with a mildy annoyed look plastered across her face. Furthermore, while Anri sports of the most amazing bodies in the JAV world, her boobs in this movie are simply divine. Whether giving a paizuri or simply dangling like ripe melons on the vine, your eyes are automatically drawn towards them like light to a black hole with her perky nipples being the singularity.
I enjoyed the variety of scenes in this film and the three that stood out for me would be the paizuri scene, the chair scene and the bathe scene with the paizuri scene being my absolute favourite. I loved how the penis was just swallowed up by those massive jugs. The constant struggling of the housepet as Anri sandwiched and stroked his dick allowed me to really imagine how it would be like to be in the same circumstances.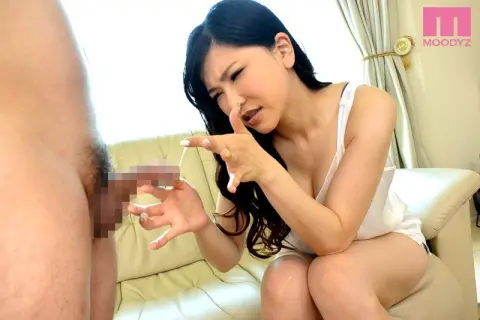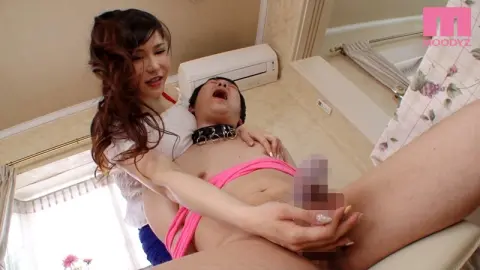 The chair scene is shows off Anri's skill at being a dom with the caged cock looking like it could burst at any moment from it's pent up frustration as it was grazed by her boobs, fingers and tongue. Her slow and sultry teasing made my heart palpitate and her husky ASMR-like voice pulls you into the heart of the scene. And even though I didn't have a cage on at the time but it took all my strength and willpower not to twiddle with my diddle. Anri also used a variety of techniques in this scene although none which were too deviant from vanilla.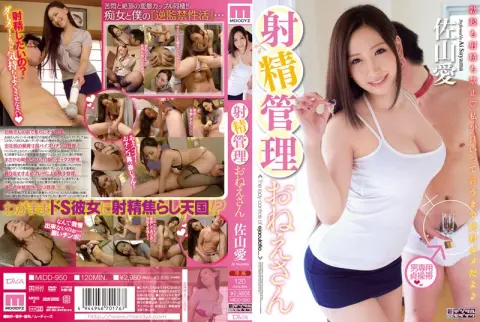 It was a close call between Anri and Ai but my personal bias for Ai would have me to give it to her. I love seeing Ai in more dominant roles (i.e. teacher, boss) and this film really allowed Ai to shine in her natural element. While Anri comes off more as a strict sibling, Ai's portrayal leans more towards a sadodere, teasing and denying as naturally as one would breathe. Her disarming smile also lures you into a false sense of security and I would have gladly let her have control over me for a week.
I loved how the film focused on Ai's well-endowed assets. Whether it be dangling in front of us or sandwiching a sticky dick, I felt like you could never get enough of those soft and delectable melons as she used them to draw out semen from her housepet and the viewer.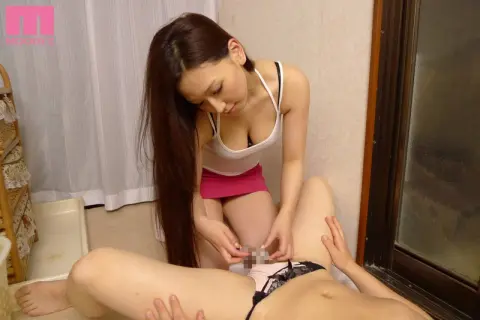 My favorite scene in the film would have to be the paizuri scene. Having Ai do the paizuri while still clothed was a stroke of genius as the focus is put solely on her breasts poking out through the window in her blouse. The post-ejaculation scene was magnificent sight to behold as Ai continued to press her tits together, spreading the white globules of cum over her cleavage and causing it to shine with a sense of stickiness.
Ai's body in this film is also what I would consider peak Ai as she was curvy without being overly thicc as seen in her more recent works (not complaining though). Also, Ai is one of the few actresses who I can truly enjoy in an OL outfit even though it usually doesn't do much for me. I must admit that I've emptied my balls more than a couple of times to Ai in this video and that's why I'm giving her first position in my rankings.
Final Thoughts
---
I really enjoyed the series overall and being the series which introduced me to male chastity, it straddled the line of hardcore femdom and vanilla sex very well and is the perfect gateway for anyone interested to try out orgasm control and denial movies. It's sad that there were only 3 titles in this series and I felt there was a lot of potential for this series to go long term like WANZ's 10 Minute Challange series or OPPAI's GES series. If you're planning to have a jerk to this series, I highly recommend denying yourself for several days to have the full experience.
Top Lists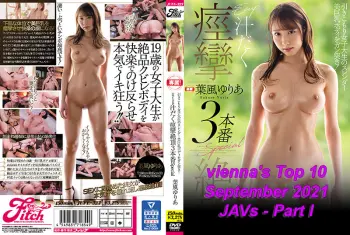 What a crazy month, guys. September 2021 was filled with so many great JAVs that picking just 10 revealed to be a real pain. This is the toplist for the first half of the month!
Top Lists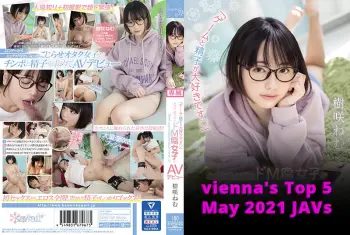 vienna's Top 5 May 2021 JAVs − Check out some of the best JAVs that came out during May 2021!
Top Lists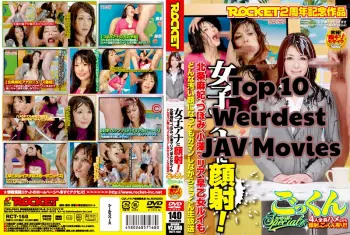 Even seen a video that made you go "wtf"? Take a step into the wild side as I bring you some of the top 10 weirdest movies in JAV.