BREAKING: Yuu Shinoda Abruptly Quits JAV, 8Man Readies Meisa Kawakita For A Comeback
Published : November 9th, 2023
Written by trapstar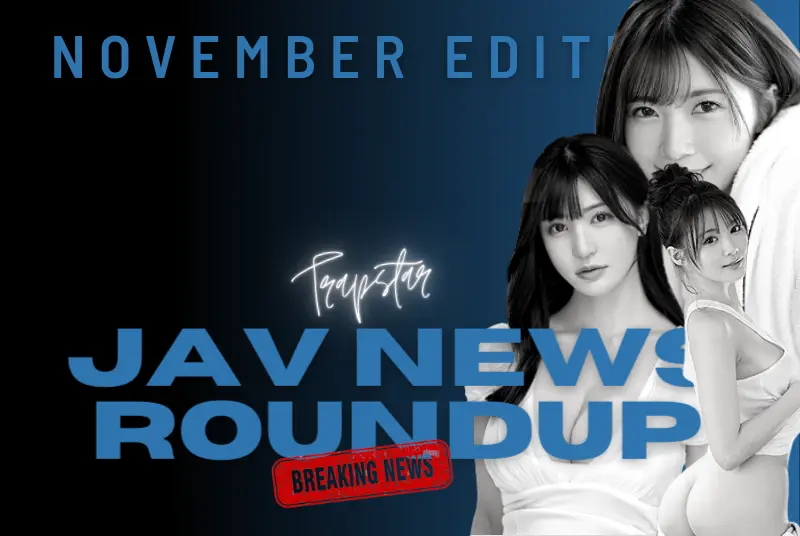 Trapstar here, reporting live from ZENRA headquarters. Bringing you the latest buzz in the Twitter JAV space in recent days
You Shinoda Seems To Have Silently Quit AV
It's sad that I have to break this news to you guys but frankly, I didn't see this coming either. After 13 years in the industry, It's disheartening that a veteran of this industry didn't even get a proper closure prior to parting her ways and that her career would come to a halt like this. I happen to have come across some dissappointing news that will give you the verdict on Yuu Shinoda.
2023 is probably the year of bidding goodbyes to our favorite stars. After having to do so to stars like Yua Mikami and Minami Aizawa, and less famous names like Hinata Marin and Iyona Fuji, this time the name that ends her run happens to be Yuu Shinoda.
Remember a few months ago, we were excited when we heard the news that Yu Shinoda joined Madonna and thought that by only filming a movie a month, she would stay healthy to continue contributing new movies. But then, everything gradually went off track.
Apparently, it started when she had not been inactive for a brief time earlier this year so fans assumed that she was doing gigs, Wild rumors about Yuu Shinoda being addicted to cowgirls, going to Dubai to "visit", and rumors that she is someone who speaks ill of others kept appearing. Angered by those rumors, Yuu denied them all and warned of consequences if those spreading fake news did not stop. However, subsequent to that I'm not aware if she had a change of heart but she took off from every social media site that she likely had accounts with, except Twitch which was rather defunct.
Now after days of anticipation, there's news that she has decided to retire without any explanation whatsoever, as per a source. Recently, during a business trip 2 weeks ago to Japan by Yi Jian, ForAver's founder, Yuu Shinoda's management company confirmed that Yuu will officially retire from AV and is in the process of completing the final paperworks. Her agency did not elaborate on the reason for the abrupt exit, only saying that they tried their best to convince her to stay, but she insisted on retiring. Therefore, the agency had to respect her decision.
If at all this is true, is this a sign that the online bullying that might have caused her to rethink her decision and take exit? If that's the case, it's a horrible end to Yuu Shinoda's career as an AV actress, having accomplished so much in the adult industry. The revelation is indeed disheartening for her fans, but perhaps Yuu feels overwhelmed with 13 years of dedication to AV and wants to rest. As for us, let's look forward to JUQ-449 being released this November as the countdown to her retirement work begins.
I do remember her bringing up the idea if she does retire, she wants to go out with a bang. Not sure how that's possible being a Madonna exclusive and the JAVs aren't that hardcore (mostly very vanilla). Maybe she has something else in mind, we will see.
For now, Yuu's still maintaining the same monthly logs which were filmed much in advance, and we won't really know till early 2024 about her final work. It doesn't help that she removed her Twitter, either.
Nevertheless, happy retirement Yuu, though I never wanted to say it.
8Man Readies Meisa Kawakita For A Comeback
Meisa Kawakita is back under a new name and that's the news! For those living under the rock, Meisa Kawakita had announced her retirement, this April. However, given the current climate under the AV law, there happens to be a backlog of Meisa's works that have been filmed and haven't yet been released to the general public, so fans can still expect new films of hers till the end of this year. Yet, just half a year after announcing her retirement, news about Meisa making a comeback is what's hot in the industry, these days.
Recently, a trusted source on AV gossips spilled the beans on her comeback, reporting on Meisa Kawakita's possibility of returning to film AV soon. What he also mentioned was that Meisa will return to work under agency 8man with the new stage name Miyu Otori and official announcemet took place on November 6.
I don't know if our readers can recall but in her retirement announcement published earlier in April, the former Faleno exclusive expressed dismay because she received little attention from the audience. Does she still regret doing AV? The latest move doesn't really give off such a vibe. I believe, 8man will make sure she doesn't regret her decision either. Considering how they succeeded in bringing Karen Kaede back to AV, although it didn't work out very well for them.
Thing here to note is that almost the whole 8man roster happens to be under exclusive actress contract, and you probably already know which studio is often associated with the agency and if that happens at all, it will be interesting to see Meisa Kawakita return to Faleno, with whom she had debuted as an exclusive actress in 2020 and also the studio that pushed her to transition into a freelance career later. It'd be interesting to see that if this reunion ever happens, what will the outcome be of it?
The 23 year old's comeback is no longer a rumor, by hiding all her older tweets and changing the name of her SNS account to Miyu Otori, Meisa Kawakita has implicitly confirmed her return.
For the unversed, a gravure in collaboration with Weekly Post starring Meisa was also released this month, and then there is also the anticipation regarding her joining Faleno that will see a flow of new works that are yet to release. This is probably one of the fastest retirement and comeback made in AV history.
Let's wait for the official announcement from 8man, now while we wait in anticipation for her recruitment news. And when it comes to 8man, it's very likely that we already know which studio it's going to be.
Welcome back, Meisa Kawakita. Oh, I forgot, congratulations on your debut, Miyu Otori!
Keep up with Miyu Otori on Twitter
Sumire Mizukawa Sets Eye On Offshore Work
It seems that Sumire Mizukawa, also known as Emiri Momota in the west, is making moves in her career, that are sure to turn heads. After recently trying her hand in both the US and European markets, she's now reaching out to Taiwanese film studios for potential offers. And here's the good part: it's going to be uncensored, just how her fans like it.
Taiwan is no stranger to the world of adult entertainment, and it's known for producing uncensored films that cater to a particular audience similar to what we have in Japan, but not at that scale. Sumire, with her unique position in the industry, is trying her best to capitalise on the new found fame outside Japan. Even more interesting is the fact that there's already been quite a bit of interest and desire to cooperate from various names in the Taiwanese adult industry.
Now, one significant advantage of working with Taiwanese studios that comes to mind is the shorter turnaround time from filming to release of these films. This means that fans of Sumire can expect to see her new films in Taiwan relatively quickly.
Recently Fried Chikan did an extensive rundown on one of the best TAV producer in the market right now, and how it measures up against the likes of JAV studios.
Her knack to seamlessly transition between censored and uncensored movies is what's impressive, and it's all thanks to her clever use of multiple stage names. In her home country, she operates under her well-known alias, Sumire Mizukawa, and continues to release movies each month, under management by the LINX agency. However, her alter ego, Emiri Momota, allows her to freely act in films without censorship, as long as these films are intended for audiences outside of Japan.
Sumire has expertly navigated the intricacies of the industry, allowing her to work within the regulations of Japan while also expanding her horizons internationally. It wouldn't be apt to say that her dual-stage name approach has given her flexibility and a wider scope in her career.
The move not only showcases her financial intelligence but also her determination to maximize her earnings and secure the best deals possible. To further her success in the industry. It's clear that Sumire or Emiri, as you prefer, is leaving no stones unturned.
As she explores new opportunities and partnerships in Taiwan, it's safe to say that her fans are in for some exciting content in the near future. With her dual stage names, versatility, and smart financial decisions, she's undoubtedly a force to be reckoned with in the world of adult entertainment, currently.
Keep up with Sumire Mizukawa on Twitter
Chiharu Sakurai Is Back In Action, Under New Alias
Let's do a quick wrap up on this column with Chiharu Sakurai, who, as I thought, had retired back in March. Or should I say, she decided to take a short break from filming AV, because calling it retirement might be a bit of a stretch. Earlier, the AV star had published her retirement announcement on X where she cited that she'd retire during an event in front of her fans, but it seems like her journey in the industry wasn't quite over.
Fast forward to June, and there were already rumors of a possible comeback. Chiharu posted a tweet in which she expressed her desire to return to the industry, admitting that she regretted her decision to retire so early. The tweet didn't go unnoticed, and one particular agency, S-Cute, saw an opportunity. They consulted her, considering a potential return to the industry. I also happened to cover this story in one of my previous news column.
Now, if one believes the latest development to the story. Chiharu has confirmed from her current Twitter account that she's indeed making a comeback, but under a new alias, Shizuki and that she'll make a comeback under C-more and will be open to work if any studio intends to hire, "Chiharu has decided to return to porn as Shizuki. I will be working for C-more from now on. From now on, my main account will be this one @shizuki_cmore For Chiharu's personal fan tier and deployment information, etc., please click here. This account will be deleted soon, so please follow the new account as soon as possible! To all the fans who have continued to support me since my retirement. I will do my best as Shizuki so that I can repay everyone's kindness again. Thank you for your continued support!"
Apparently, what's even more interesting is that her agency has allowed her to keep her Fanza account for the time being, considering that's a pretty big deal in the industry, although I'm a bit skeptical of her pursuing it once she becomes exclusive to a studio which will happen sooner or later.
However, it does raise some questions. Why did Chiharu decide to retire in the first place if her plan was to simply change studios and take over a new name? Frankly, Chiharu should've never left if her intention was to just transfer studios and change her name, which she ultimately did, why even retire for that? Doesn't even make sense.
The industry happens to give out a lot of surprises and twists, and Chiharu's stint is just another example of how quickly things can change. While her decision to retire might not make sense to some, there might be more to the story than meets the eye. It's possible that personal or professional factors influenced her initial decision to step back, and now she's eager to make a new start with a brand new persona.
In a statement, Chiharu claims that her AV will hit the market earliest by next February, "I started filming last month. It's been too long since I've been on set, I was nervous as ever but it was fun and made me feel nostalgic. I was so happy that the staff and actors remember me. I'll be on the market from the end of February at the earliest! Once again, I look forward to working with you from now on!"
It's not uncommon for individuals in the industry to take breaks. Chiharu's comeback, under her alias Shizuki, upcoming February (as she claims) is expected to bring some exciting news to the industry. Fans will undoubtedly be curious to see what she has in store for them and how her career will evolve in her next stint.
Keep up with Chiharu aka Shizuki on Twitter
We'd keep bringing you more such updates at ZENRA, to hop on the fan wagon follow us on Twitter
News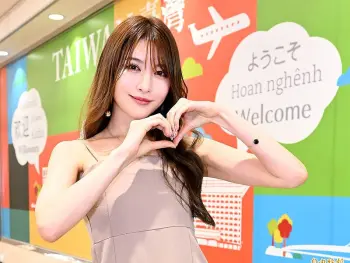 The JAV industry had just started recovering from the loss of Yua Mikami, now with the news of another icon retiring it's sure to push the industry into a whirlwind. Read on to find out.
News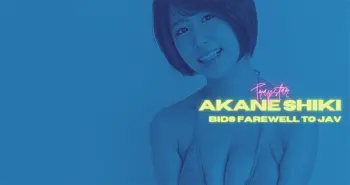 26-year-old JAV star Akane Shiki just announced her retirement on her SNS over the weekend.
News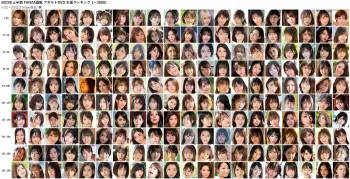 The giant AV storefront has released their DVD Sales Rankings of 2023 so far. See whose the biggest sellers in all of JAV. From the very number one actress to all the way to 200.