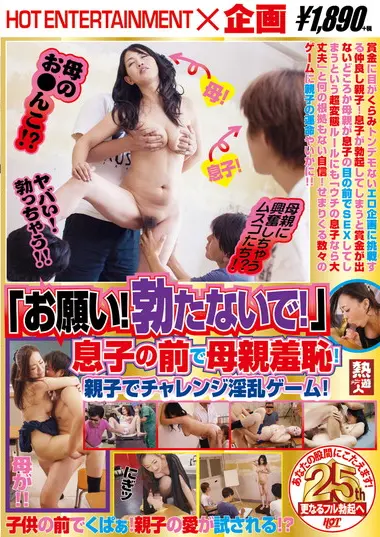 Matronly Women Erection Inducing Penalty Game Show
Published April 17, 2017
HOT ENTERTAINMENT may be known as the nanpa kings of Japanese AV but they are far from a one-trick pony as shown by this very unique game show title.
Matronly Women Erection Inducing Penalty Game Show
Published April 17, 2017
#Subtitled
#HD
#Exclusive
HOT ENTERTAINMENT may be known as the nanpa kings of Japanese AV but they are far from a one-trick pony as shown by this very unique game show title.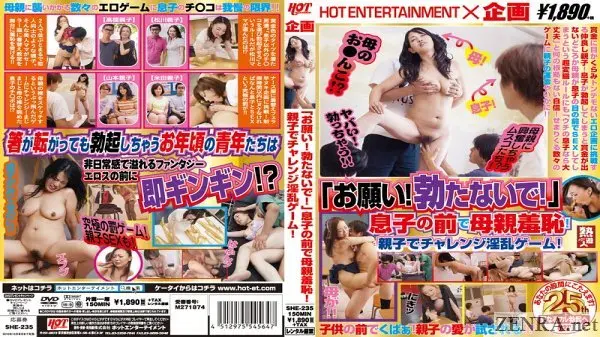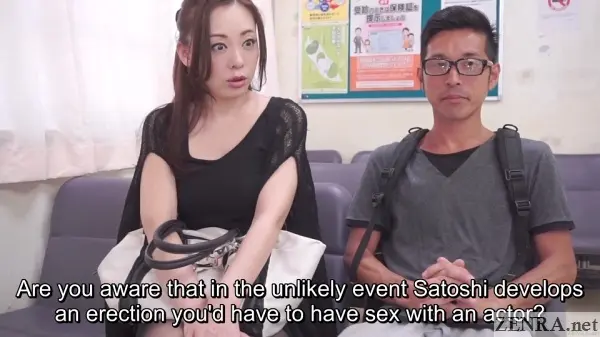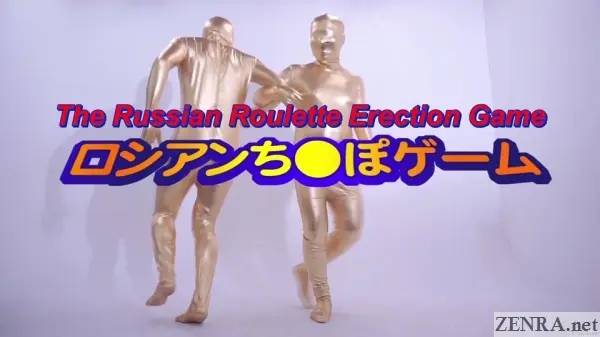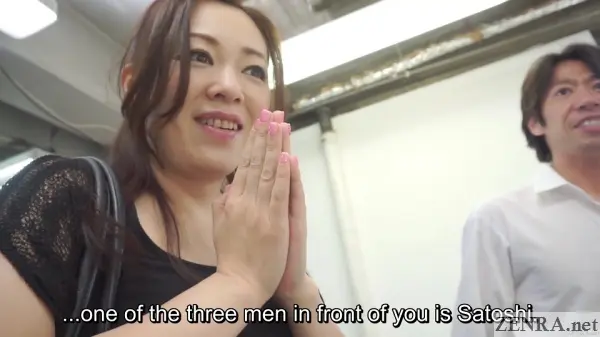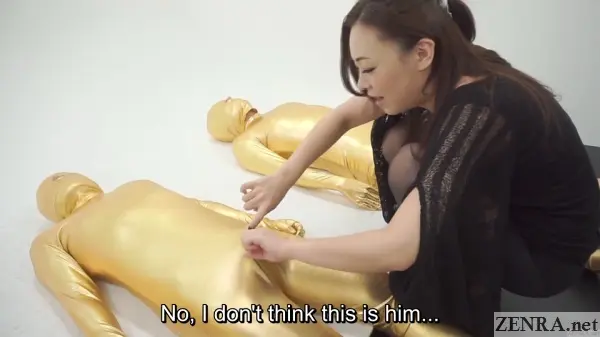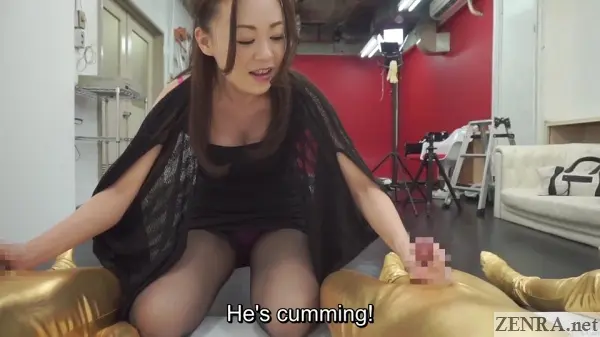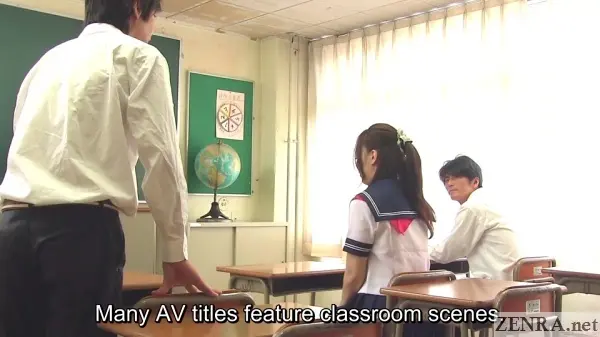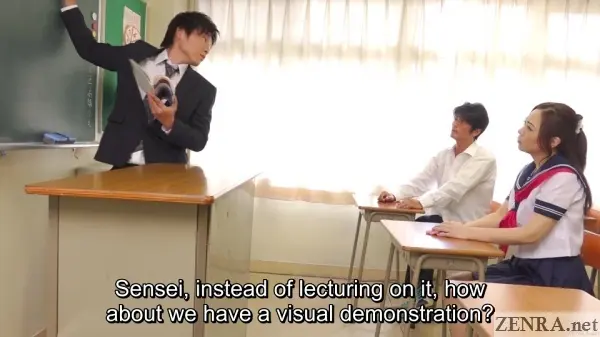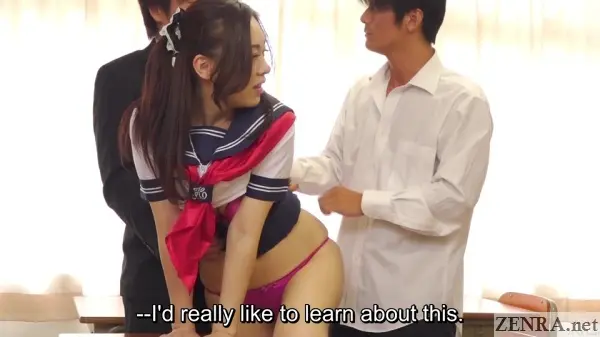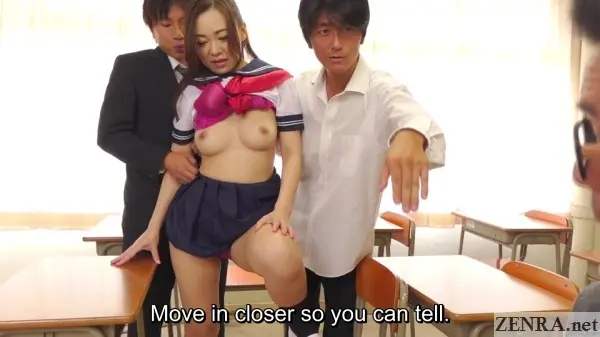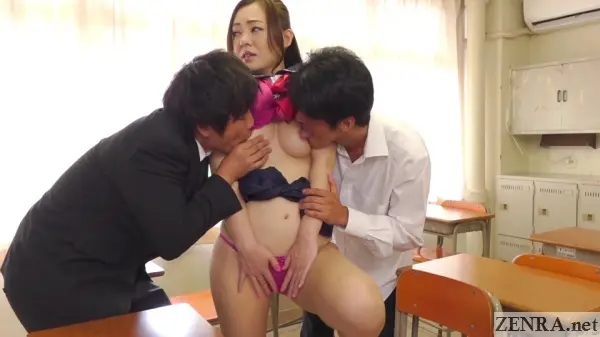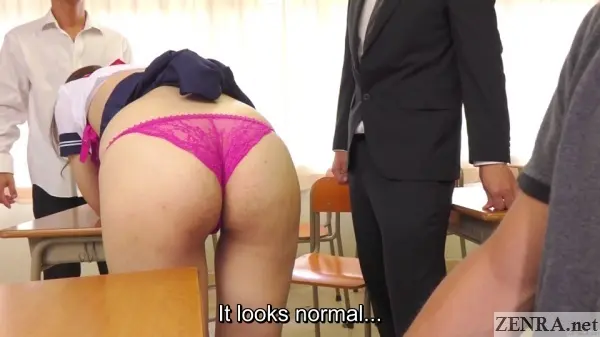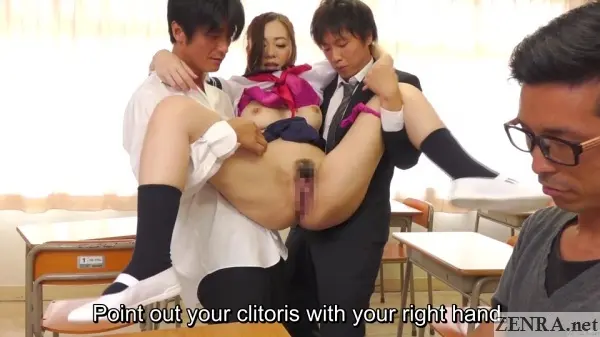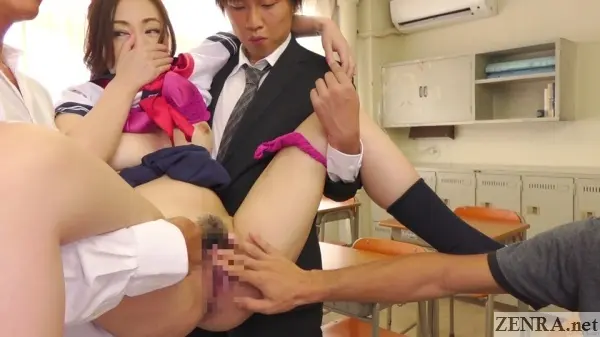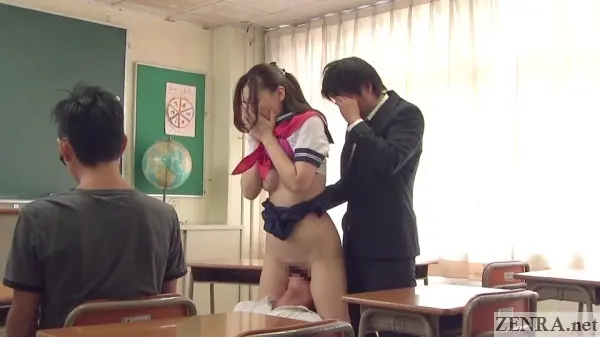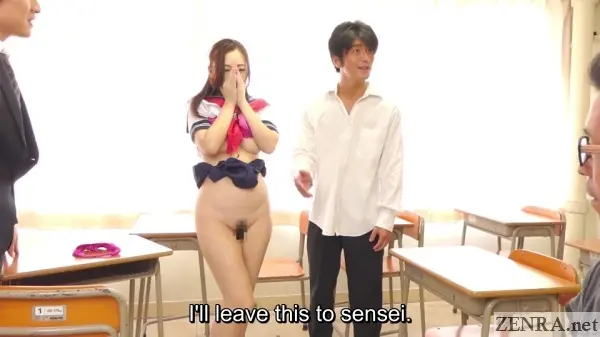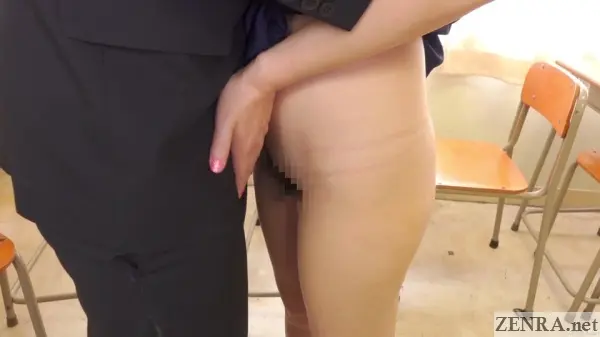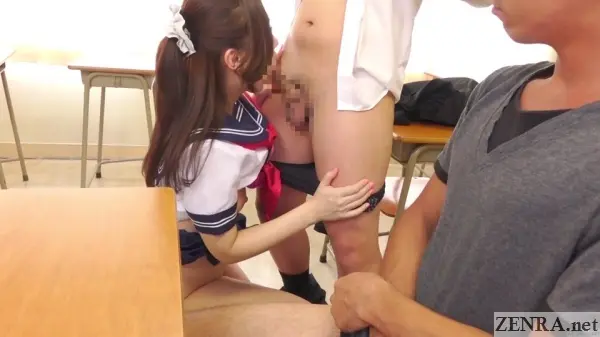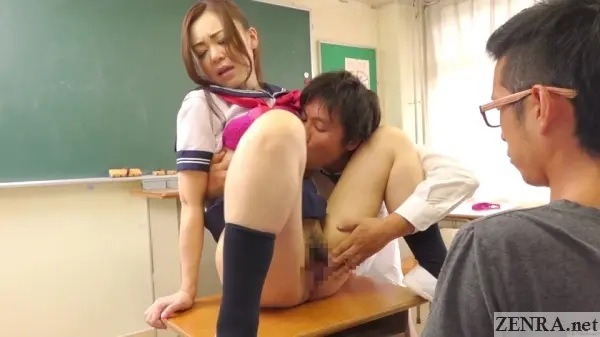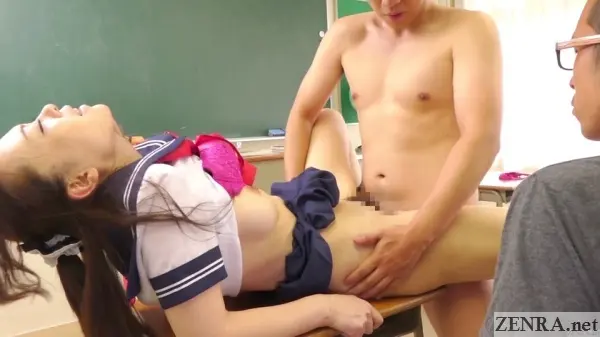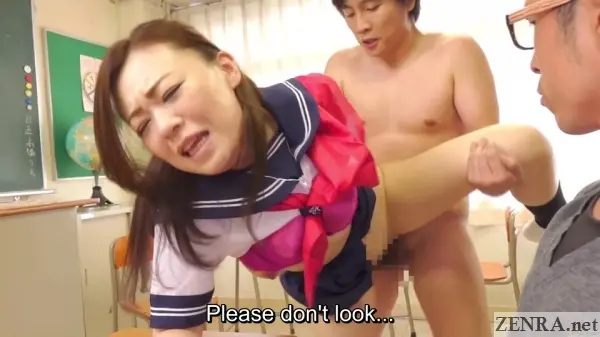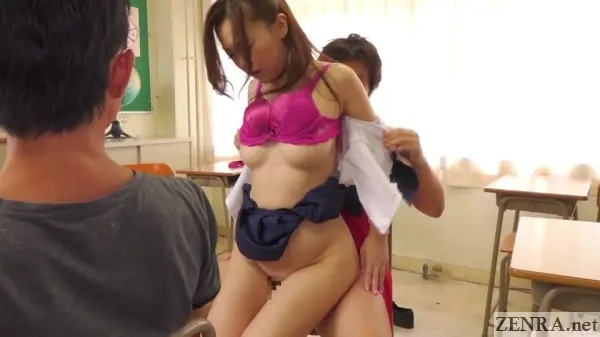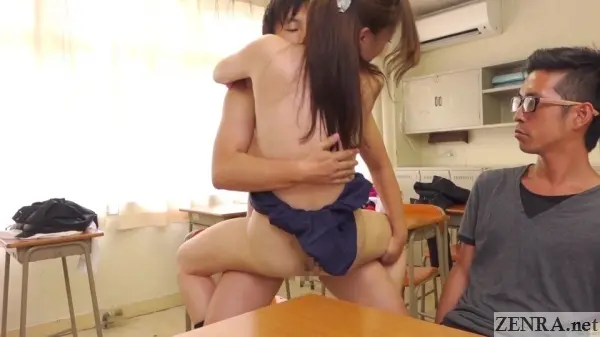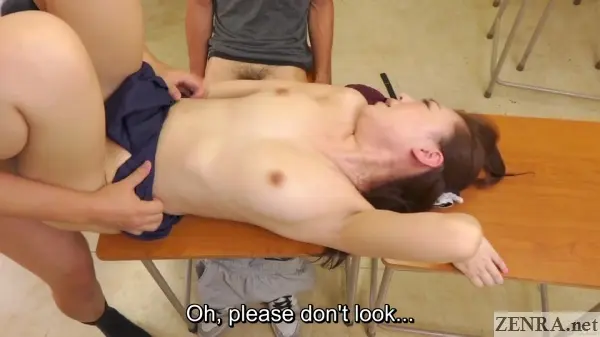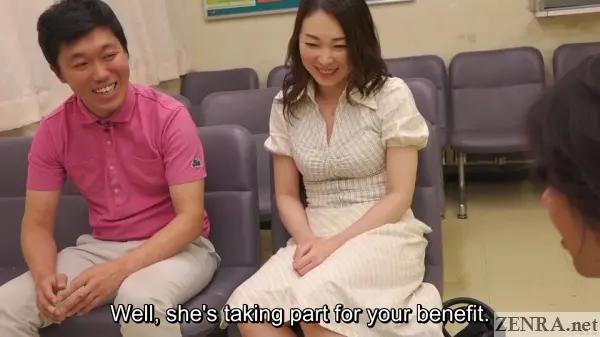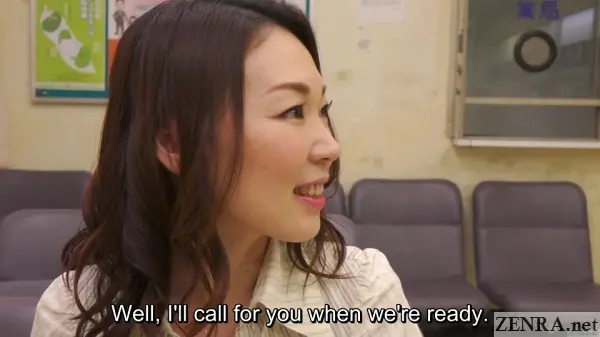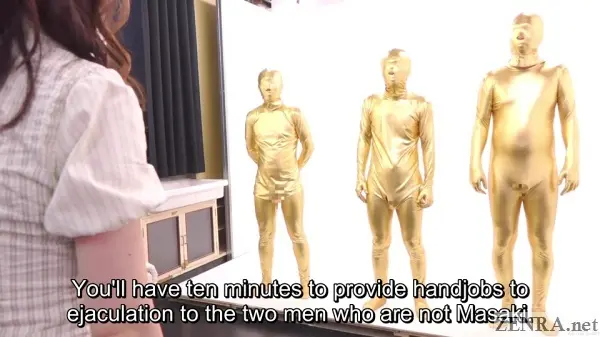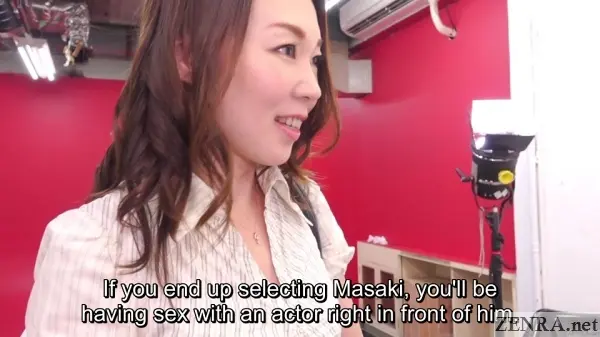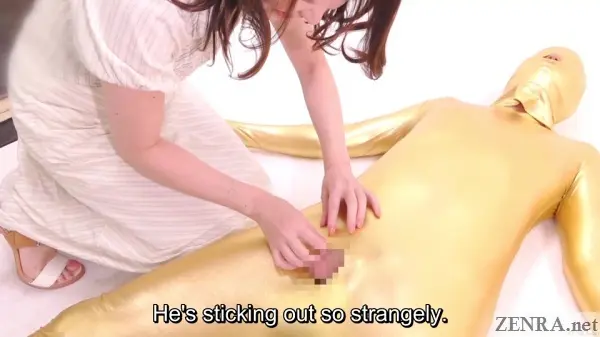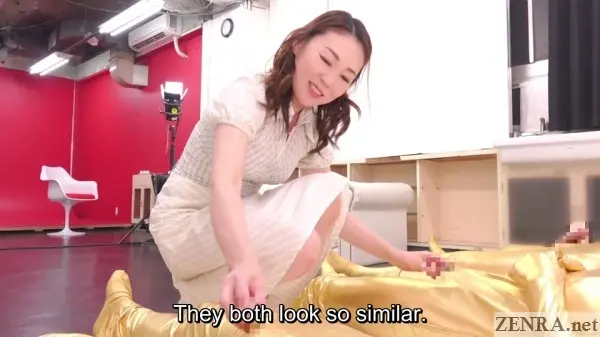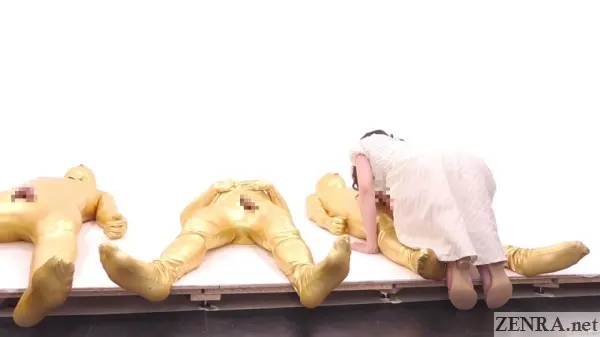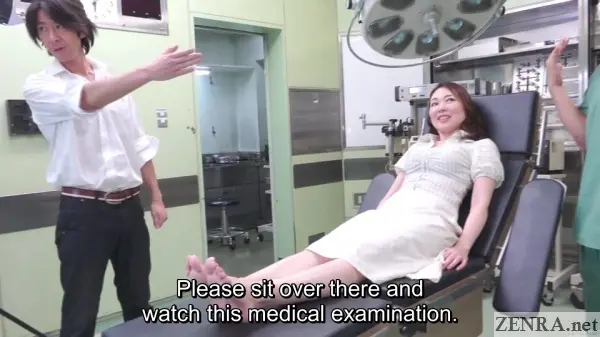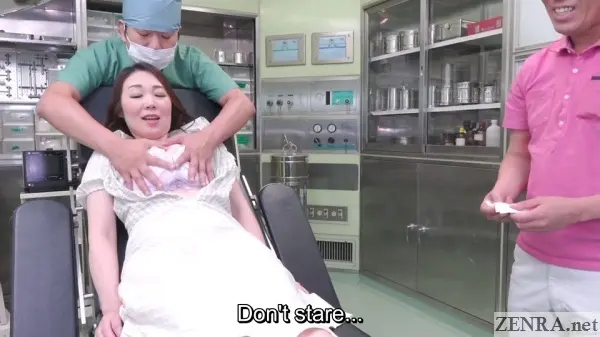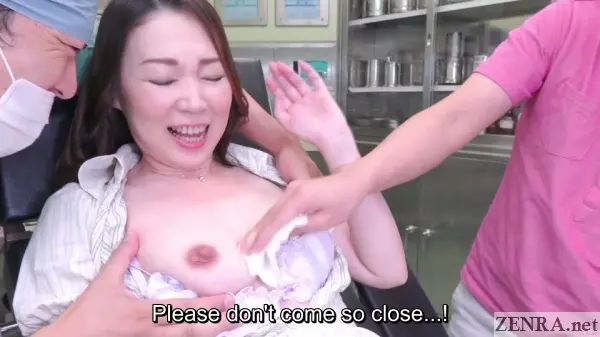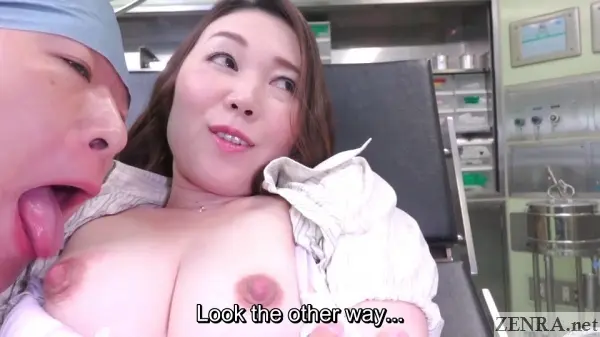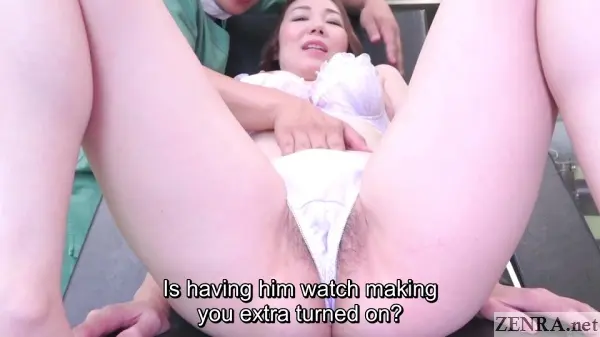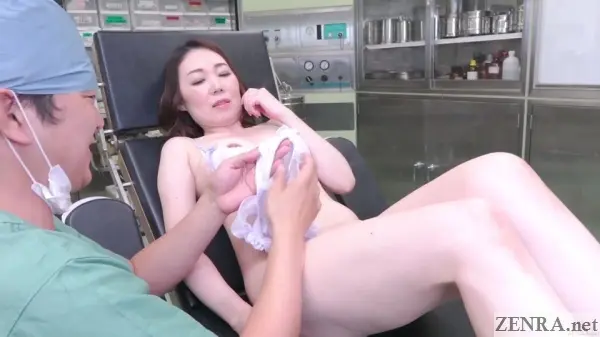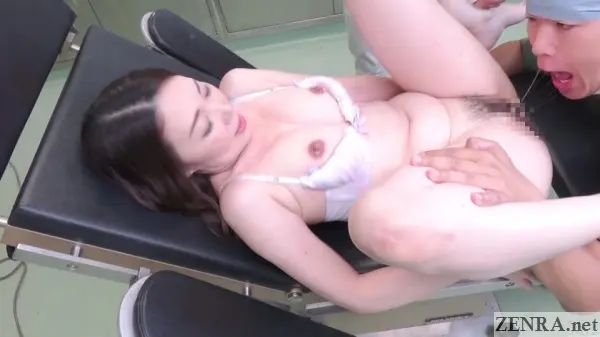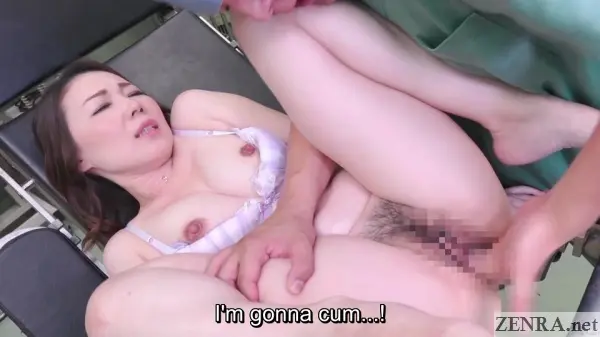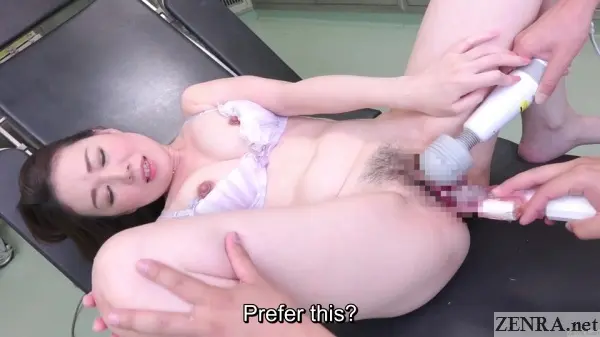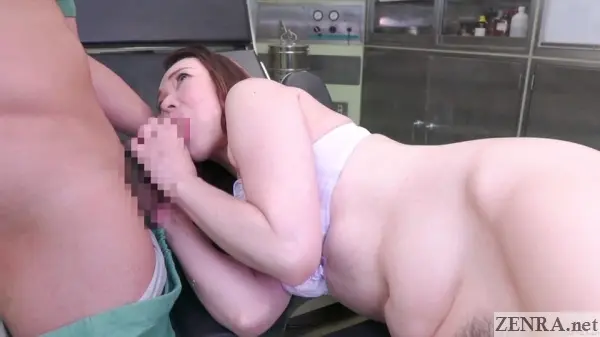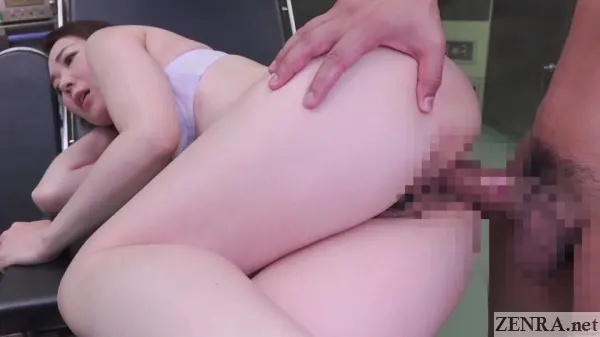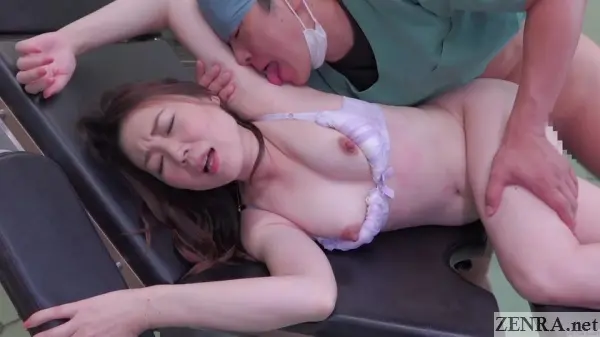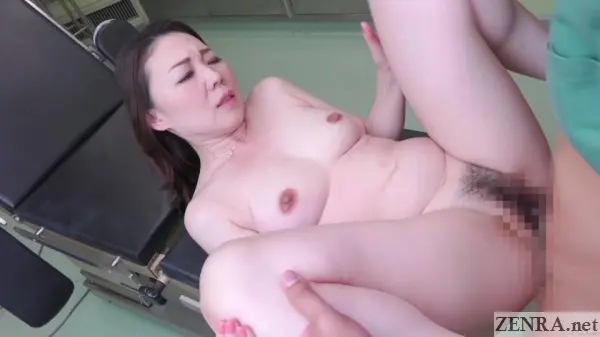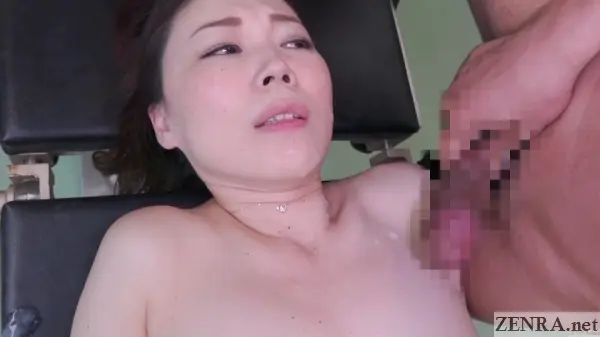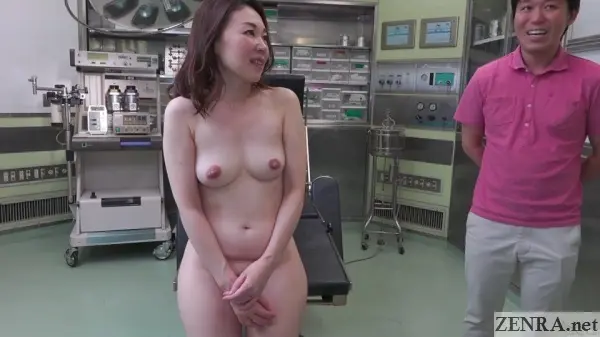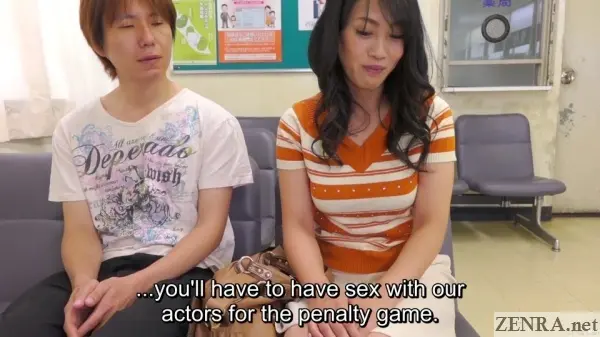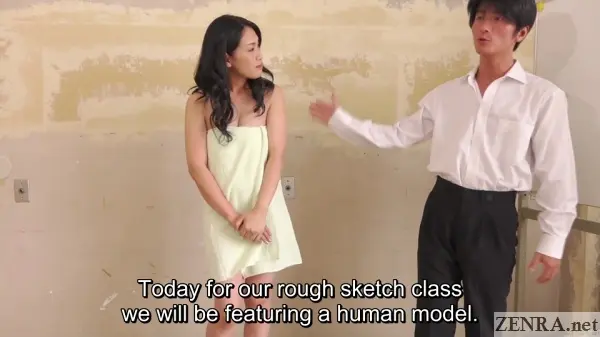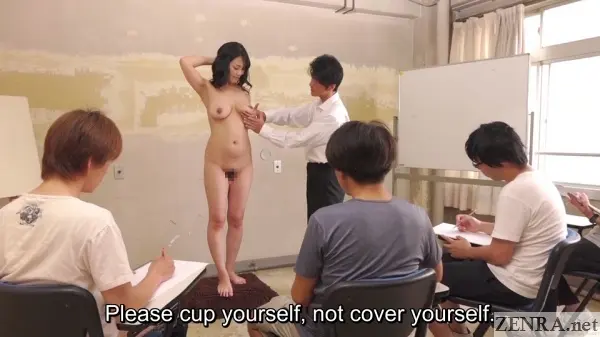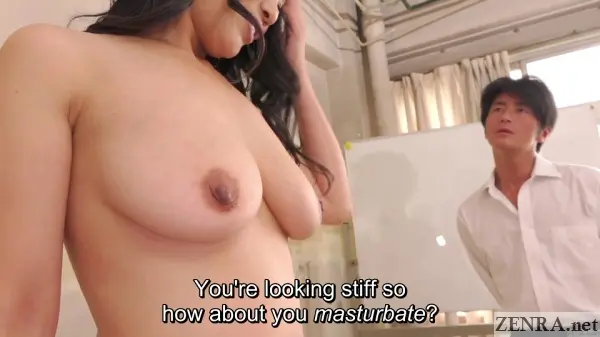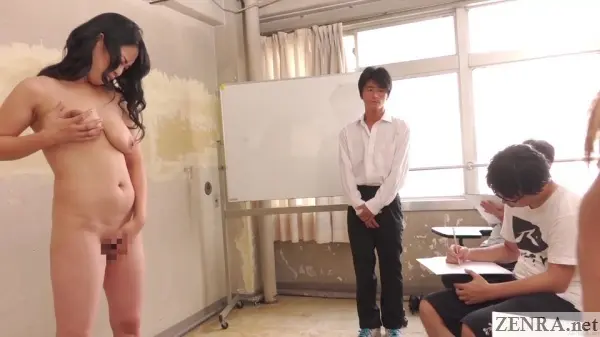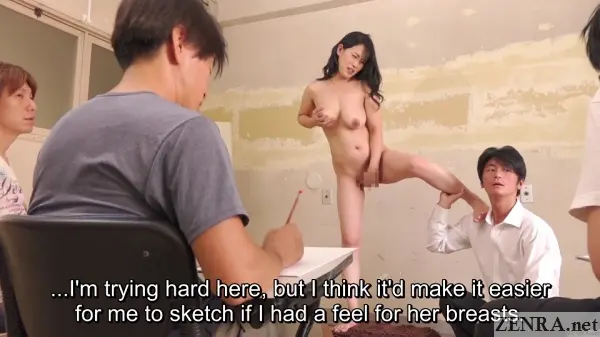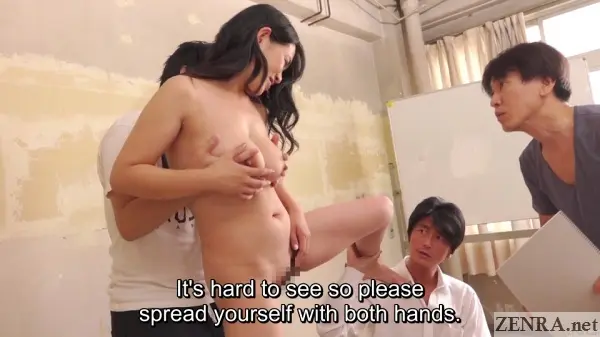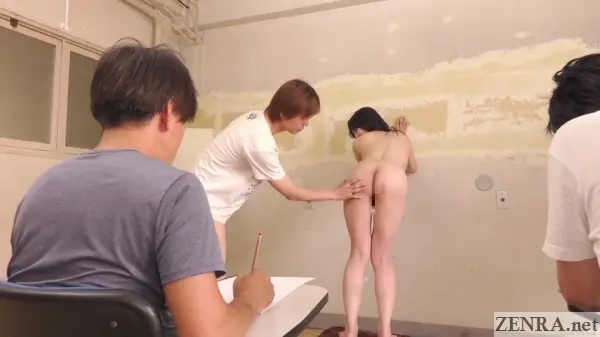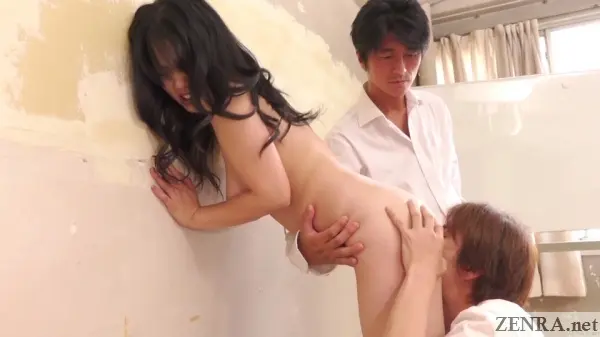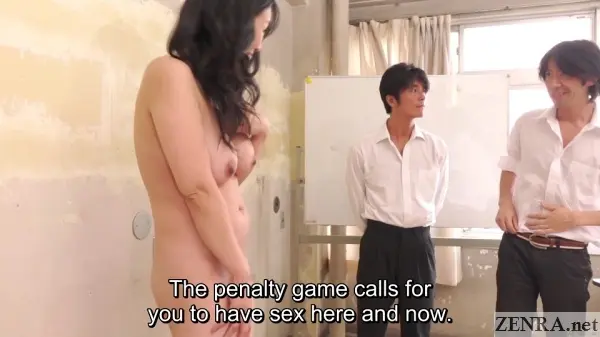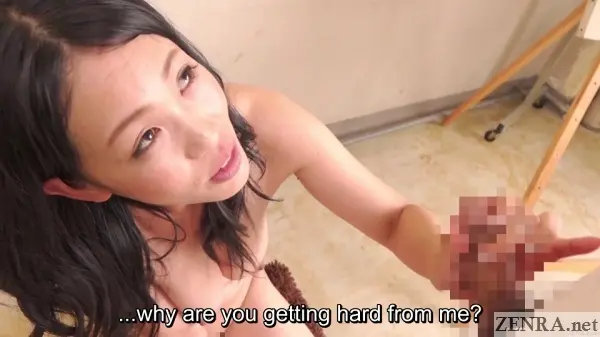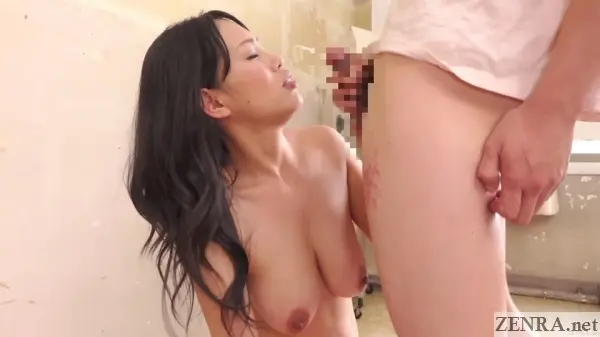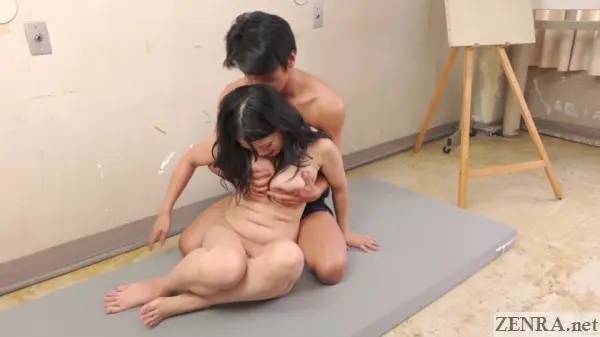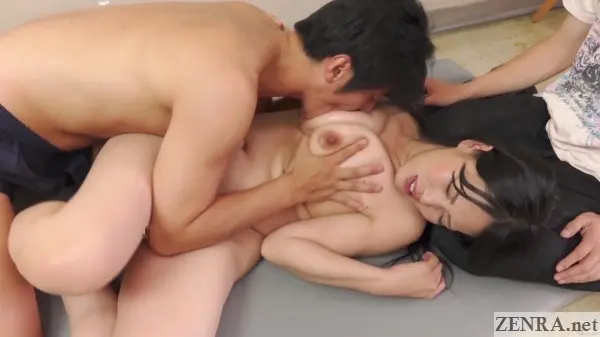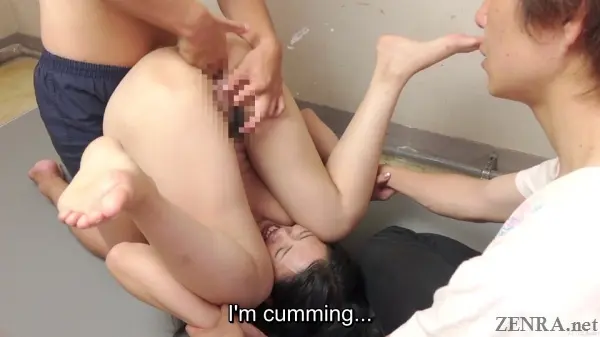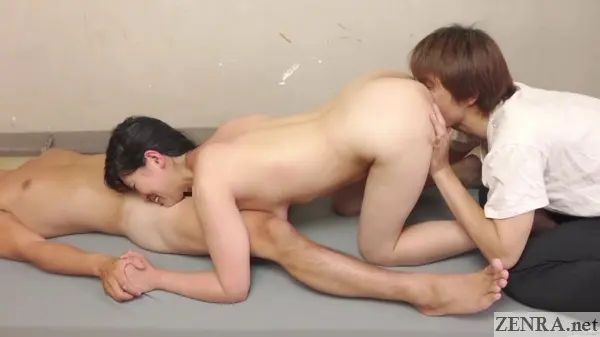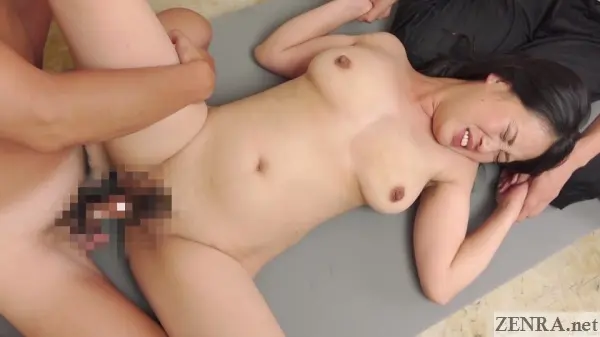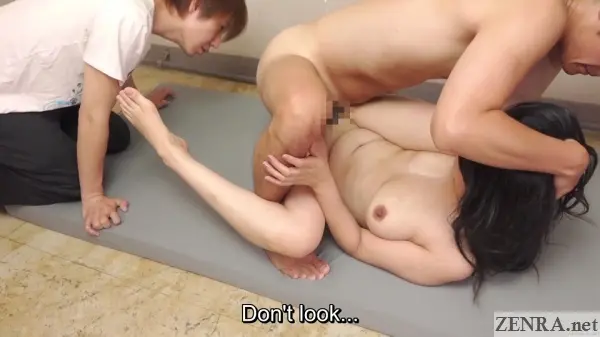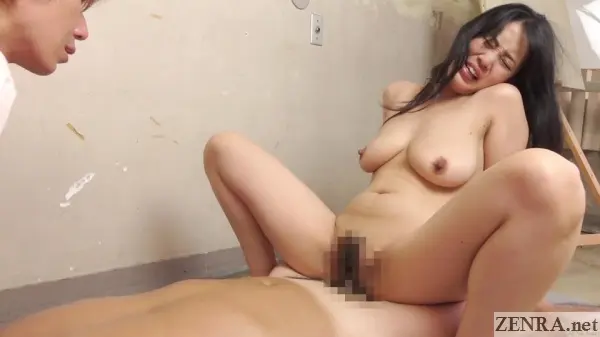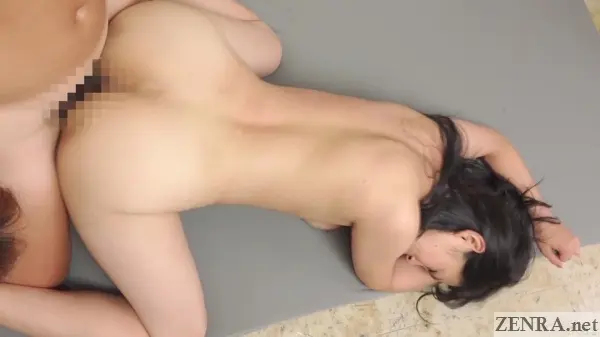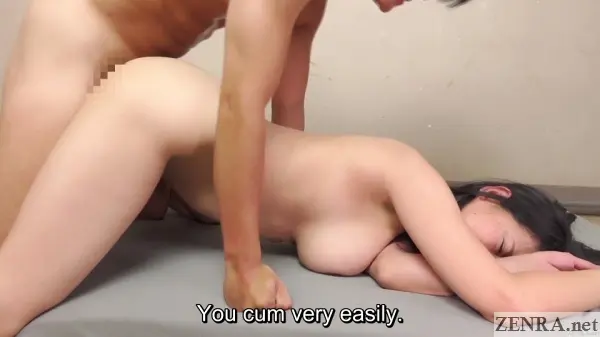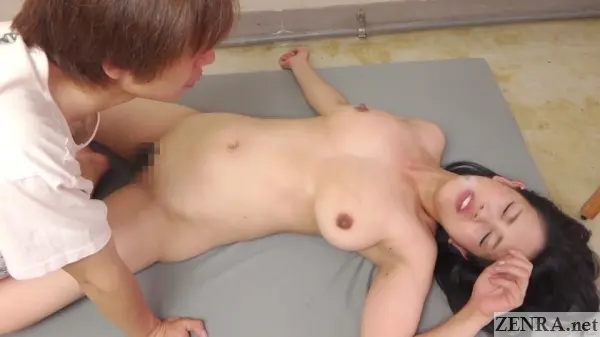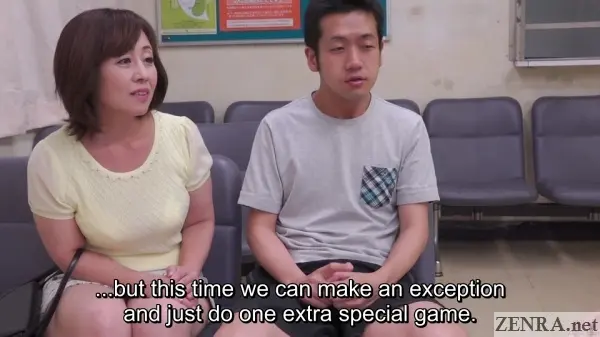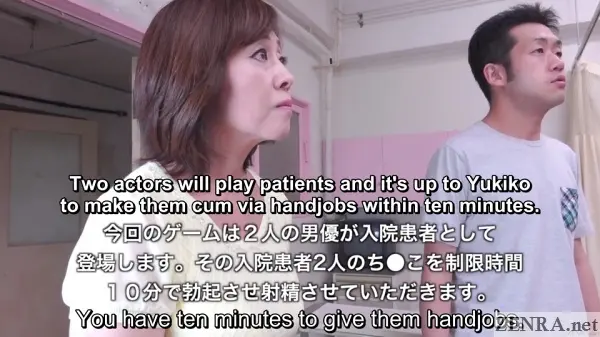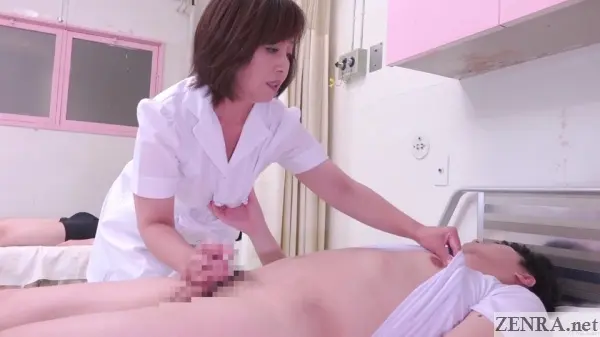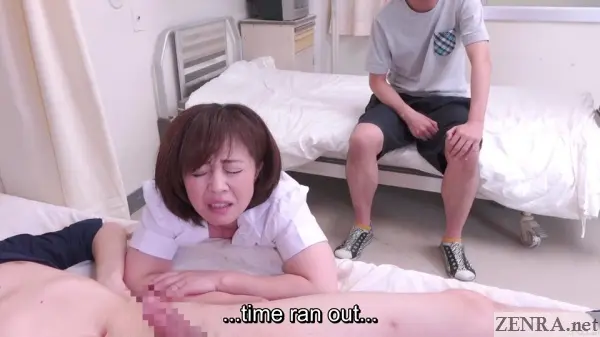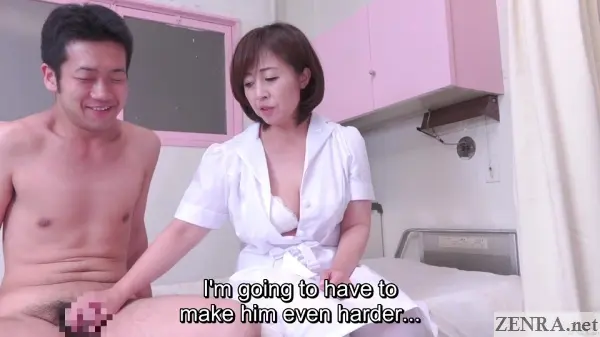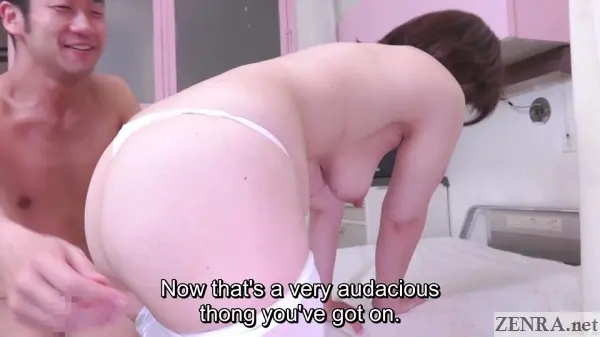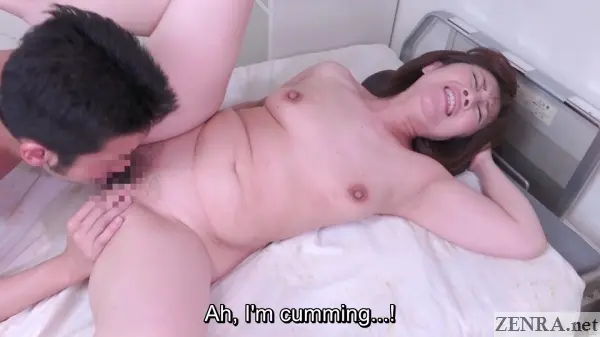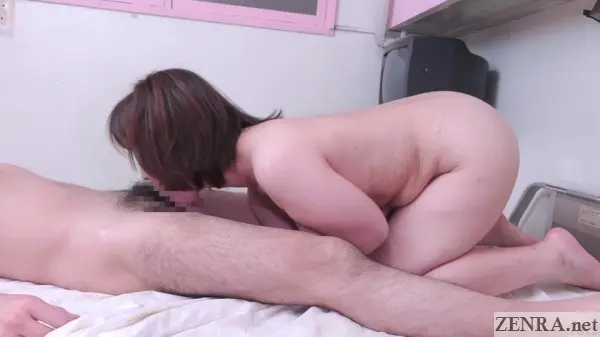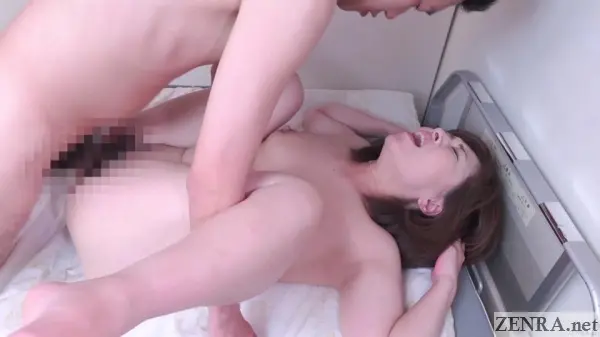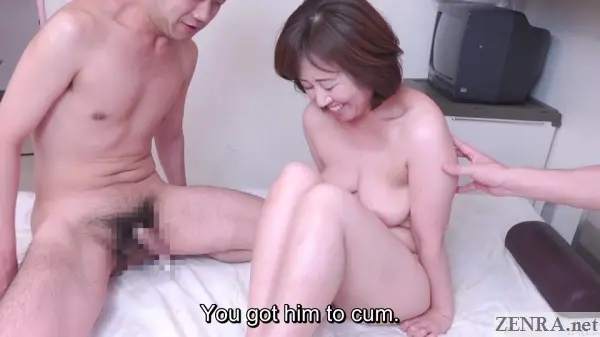 Matronly Women Erection Inducing Penalty Game Show
with English Subtitles
If you were going to describe the output of HOT ENTERTAINMENT in one word it would be 'nanpa'. 'Nanpa' for those not familiar with Japanese is the catch-all word for picking up women. It's the bulk of what they produce and they do it better than anyone else in the industry. With 25 years of producing reality titles, they have nanpa Japanese AV down flat and their quality just keeps on improving.
Now HOT ENTERTAINMENT may be first and foremost a production company that focuses on amateur pick-up (oftentimes with AV star hosts like this update from last month), they still will release an 'oddball' title every month or so. Sometimes its about newhalfs invading bathhouses and other-times it will be nanpa-themed still, but with a twist--like reverse lesbian nanpa.
Can they do more though? How far out there can HOT get to produce titles their fan base will still find appealing? AV stars having sex with AV actors is about as far from what they do as you can get and today's absolutely jaw-dropping update does not enter that territory. Rather, it takes common industry tropes and gives them a fun little spin.
Everyone take a seat and grab the lotion because it's the first iteration of the MATRONLY WOMEN ERECTION INDUCING PENALTY GAME SHOW! Here older Japanese woman 'paired' with younger men in some very unique relationships take part in a game show for fat cash prizes. The game show itself is as prurient as they come, but being an AV title that's something one must take for granted.
Second to the couples is the host and the zany cast of actors who provide the much-needed support to make this title work--and work well it does! It's rare to see such a beautifully shot movie that features 'average' women engaging in such audacious and salacious acts. What's more, this is as far from a home environment as possible.
The MATRONLY WOMEN ERECTION INDUCING PENALTY GAME SHOW was filmed in a *very* popular studio that many die-hard fans of Japanese AV have seen many a time, but now is shown in an almost behind-the-scenes format. If you've seen that 'classroom', that 'hospital ward', that 'operating theater', and more, you're probably then very familiar with this studio. Today, nearly every room is used throughout the beefy 136 minutes runtime of this update.
If we had to pick one of the craziest encounters, it would be the ZENTAI handjob game where two of the matronly women are instructed to provide hand and mouth service to full body suit-clad men. The penalty comes into play if they actually choose their male companion as they will then have to have sex in front of him with one of the actors (!).
Now as you can imagine, this type of sex makes up the bulk of each of the four scenes. Our favorite--and probably an opinion shared by many viewers--is the third one featuring an especially beautiful older Japanese woman embarrassingly stripping naked to be a nude art model. It's the perfect example of a CMNF and ENF encounter dream come true. It also goes from zero to full-on lewd very quickly as the teacher instructs her to start masturbating to 'loosen herself up'. Soon enough, the male students are moving in to get a feel of her to improve their rough sketches.
Could it even be possible for her male companion to withstand being erect from this? What about when he's brought to the front to moisten up her inner thighs with his tongue? He doesn't stand a chance and soon enough the teacher has the matronly woman provide him with a very out of place blowjob.
Every scene has its ups and very few have their downs. Probably the only real negative we can say about this otherwise fantastic release is the audio in the second portion of the first scene. As noted in HOT ENTERTAINMENT's own on-screen captioning, the microphone used had some issues which made the audio sound as if it was recorded in a pool. Fortunately, this only effected about 20 minutes of footage though sadly in the world of AV, retakes are incredibly costly. Leaving the scene as-is is the only option that made sense and I'm glad they went with it.
'Sequel?' is something we're almost certainly going to be asked and fortunately the answer is 'yes!'. HOT did actually make a spiritual sequel to the ERECTION INDUCING PENALTY GAME SHOW and it is a title we licensed out from them the same time we got this one. Thus, if older Japanese women having sex in somewhat taboo situations with a little bit of a cuckolding thrown in is one of your fantasies, you should be elated to know more is on the way!
That, however, is still some time away. In the meantime, be it a schoolgirl health exam, a patient on the operating table, a nude art model, or a nurse who ends up having sex with the one person she absolutely should not, you'll find your very own oasis of unthinkable debauchery here at ZENRA.

A Message to subscribers and also potential subscribers: this movie is labeled as an Exclusive release because this is the first official presentation of it outside of Japan. We would like to know your impressions of this production. Did you like it? Did you not? Your feedback is truly appreciated as it can help us decide the best possible Japanese adult video entertainment for you from here on out. Don't be shy and please feel free to contact us with your thoughts!
Lines of Subtitled Dialog: 1266
4 Files 5.92GB
02:36:49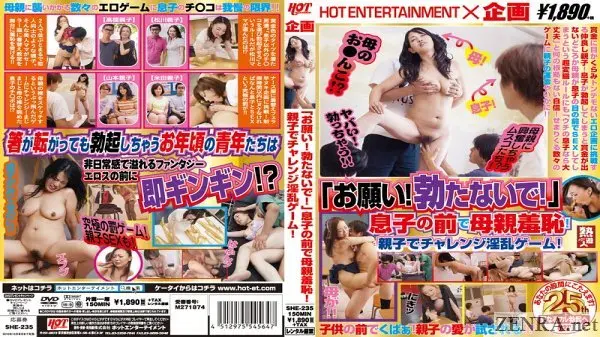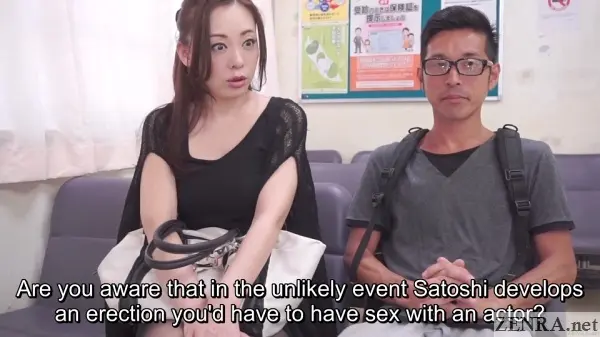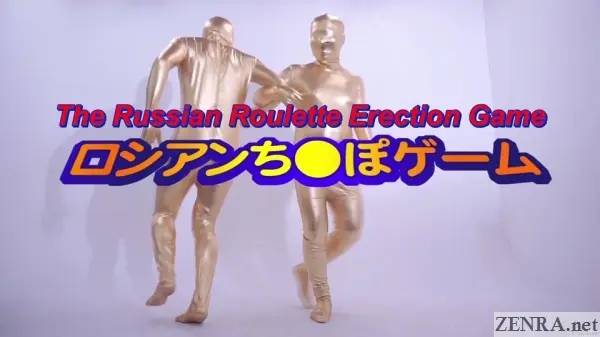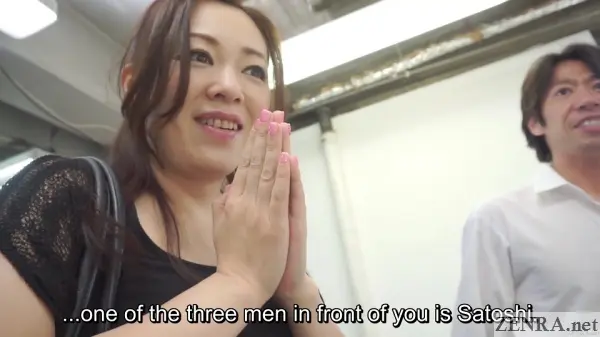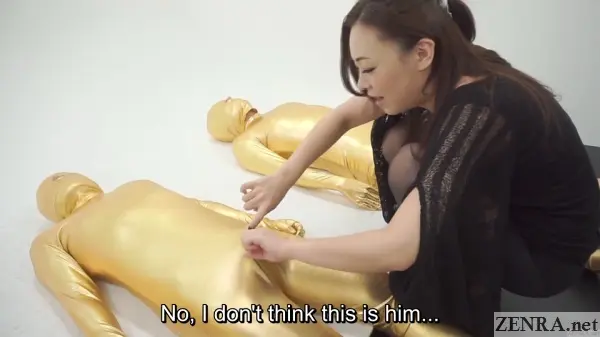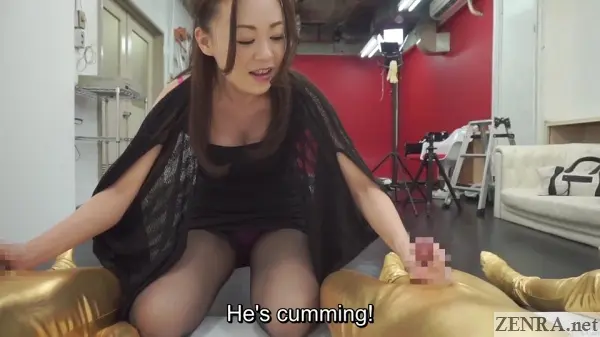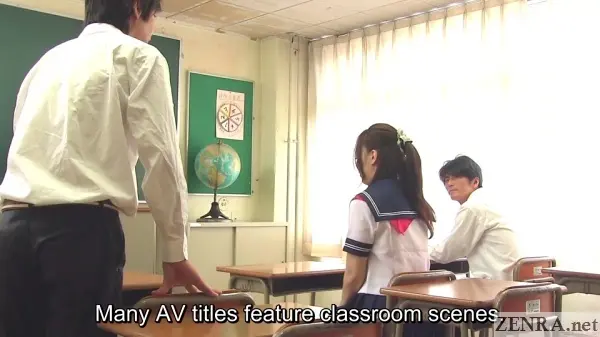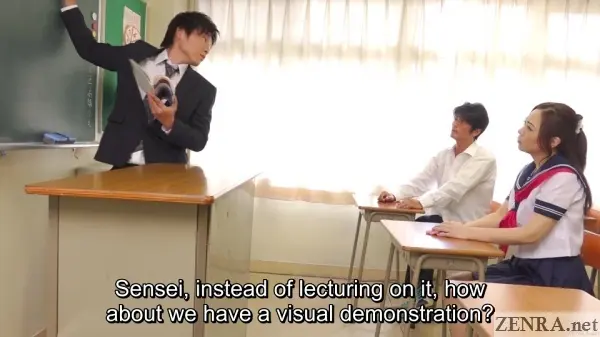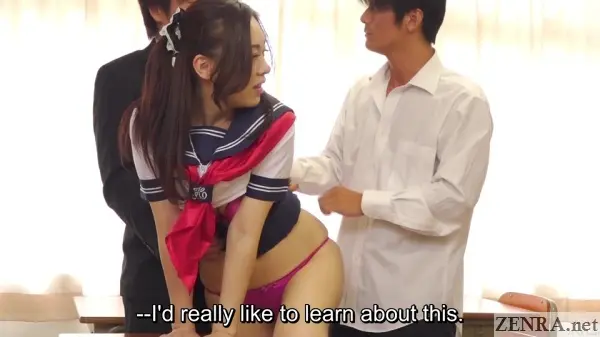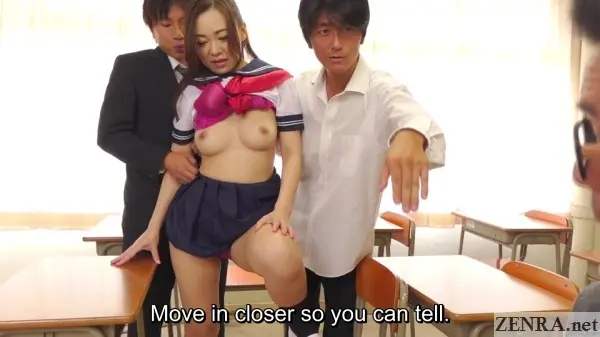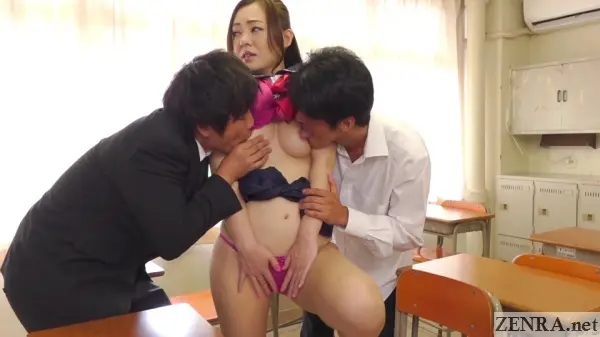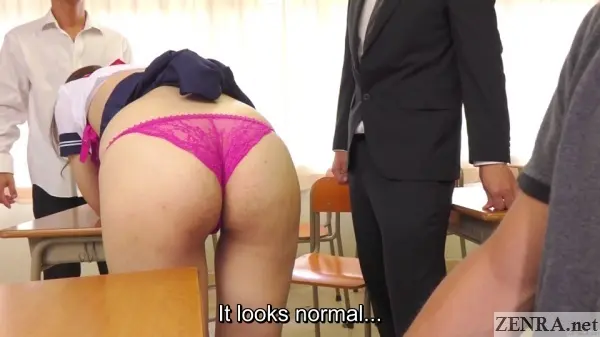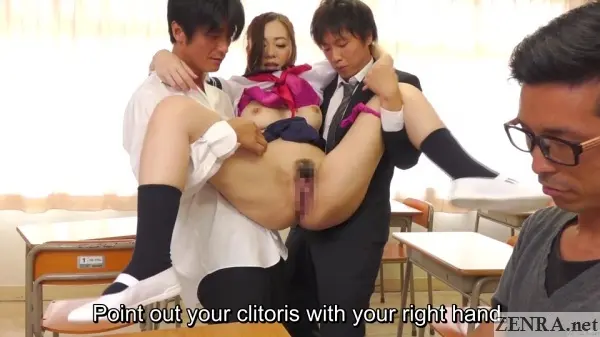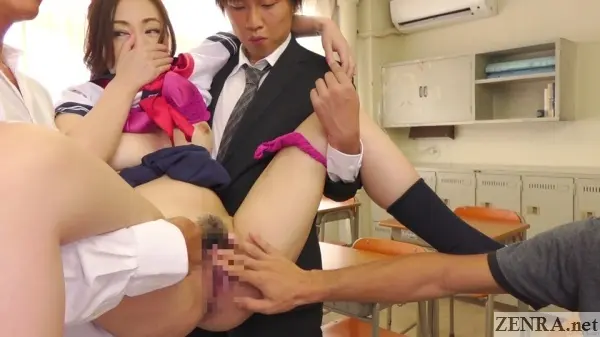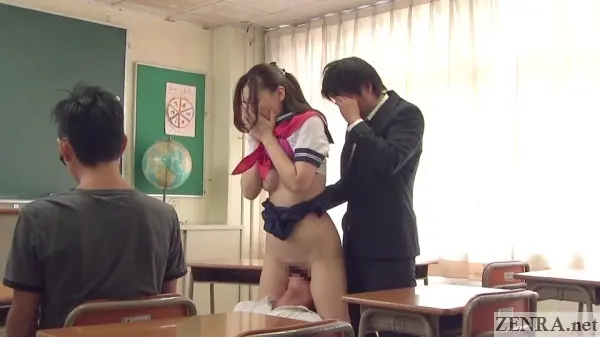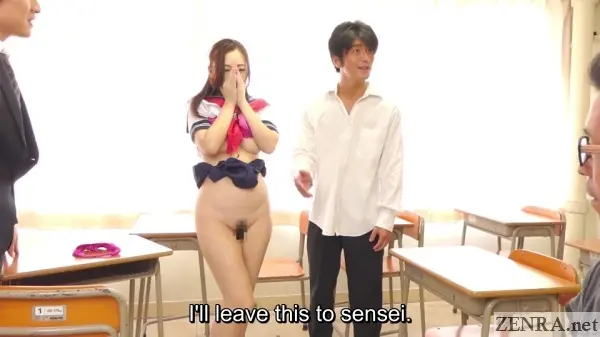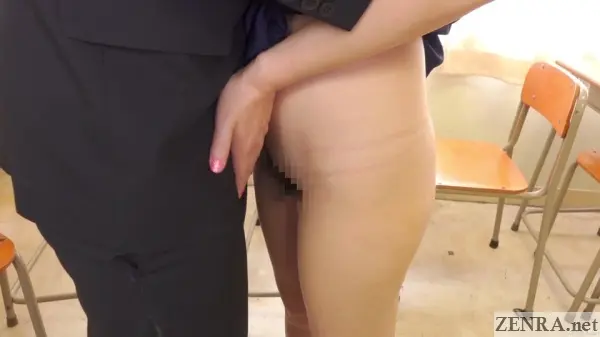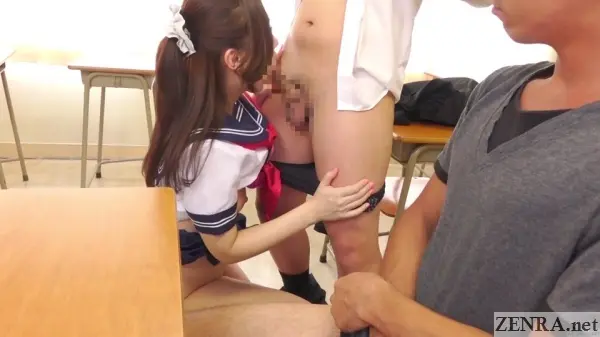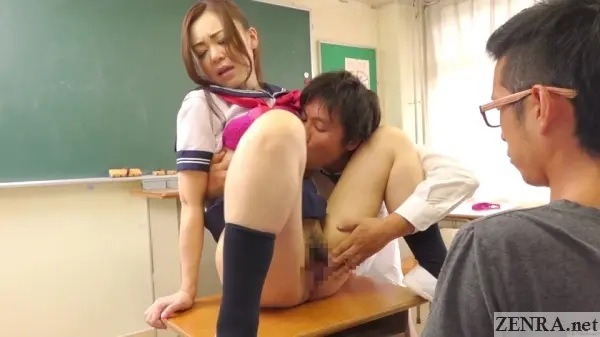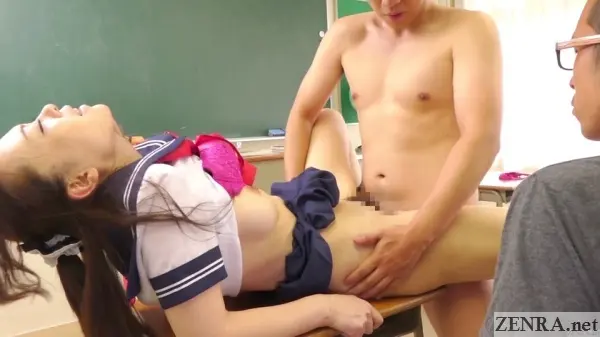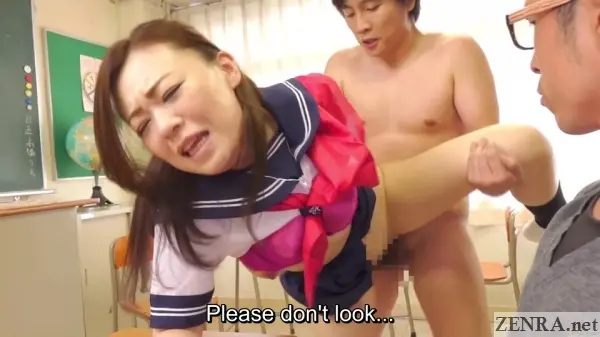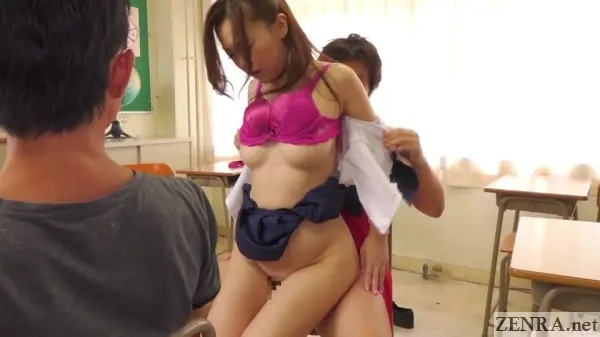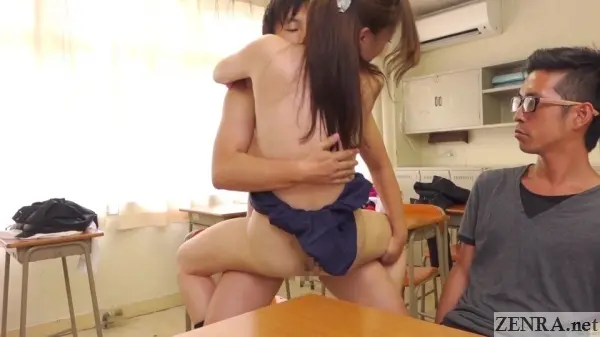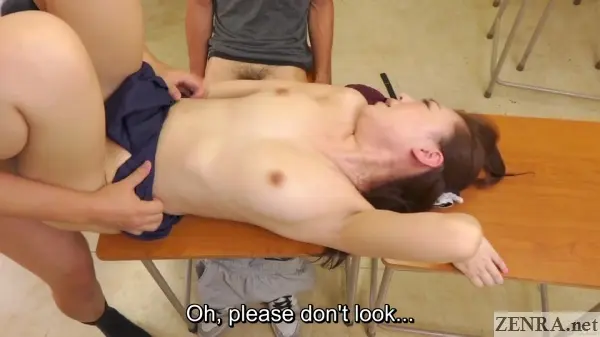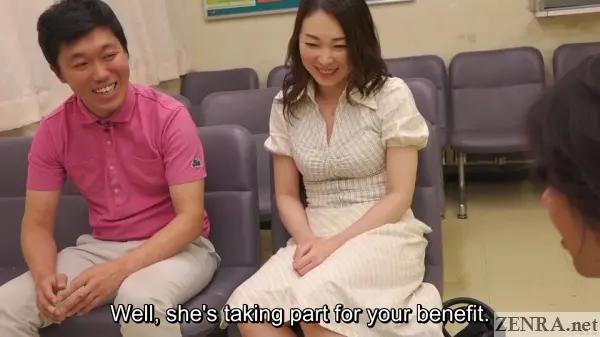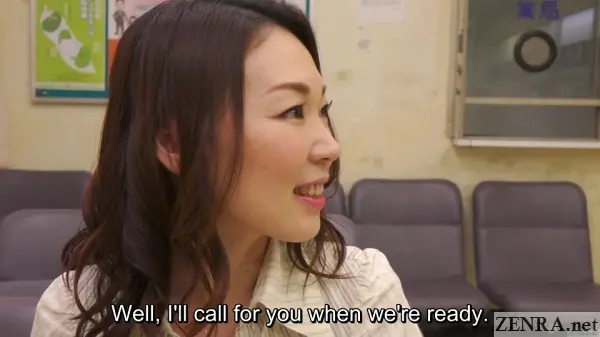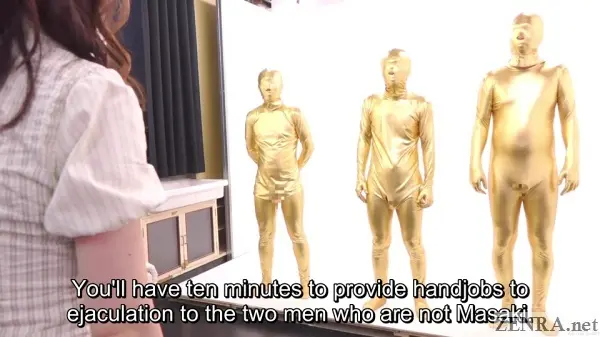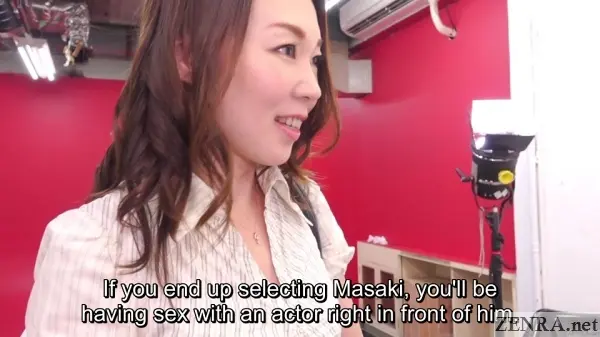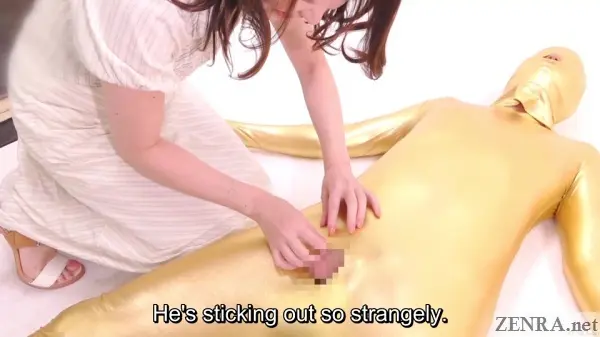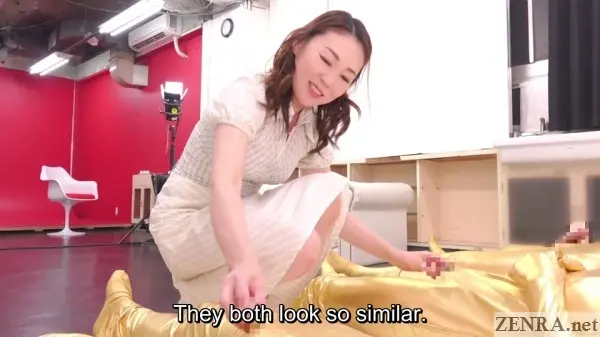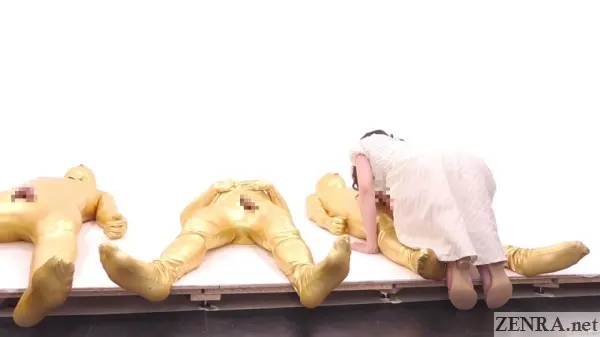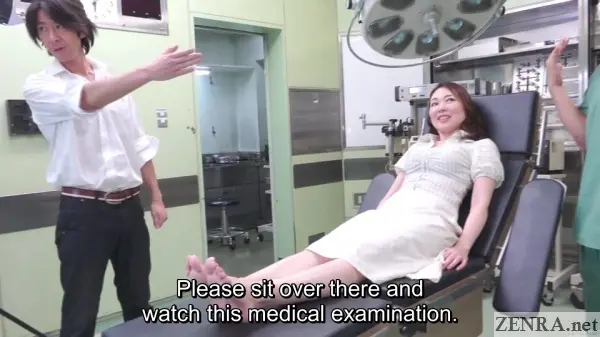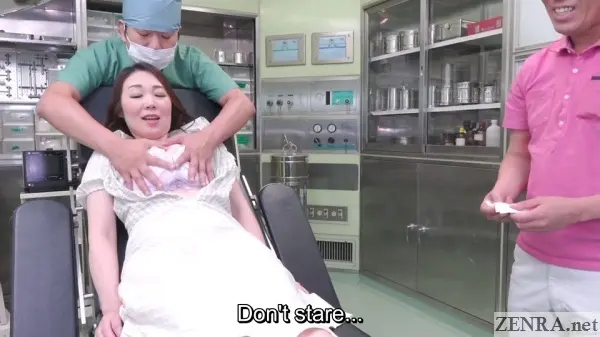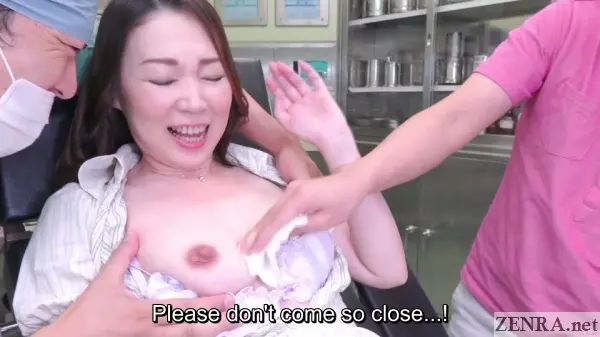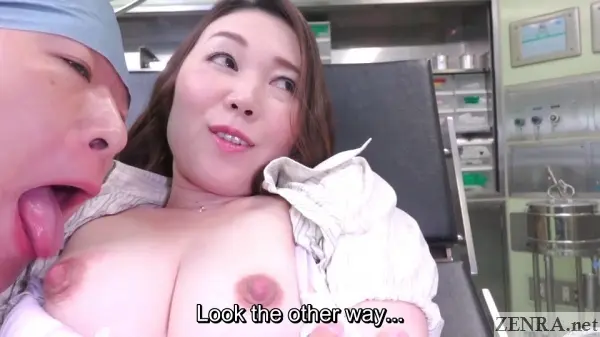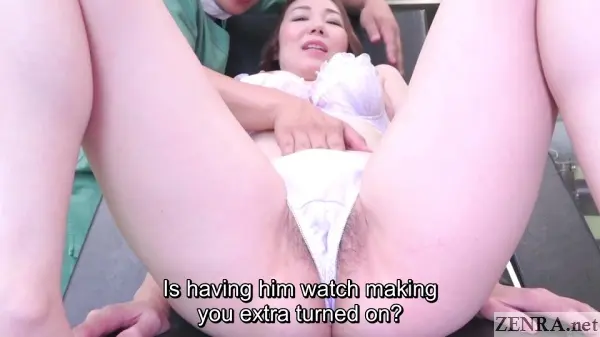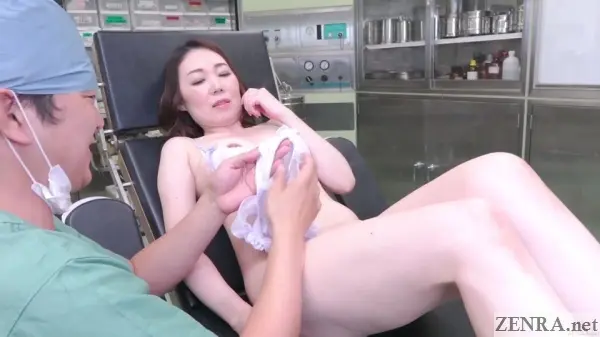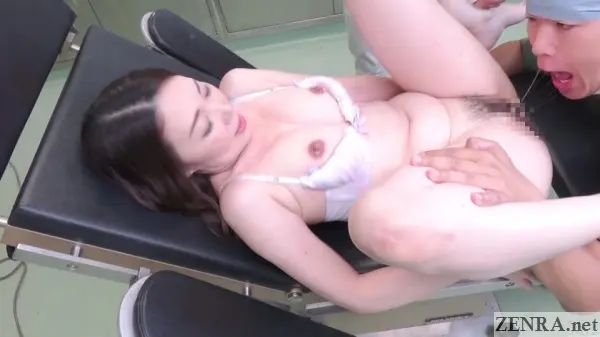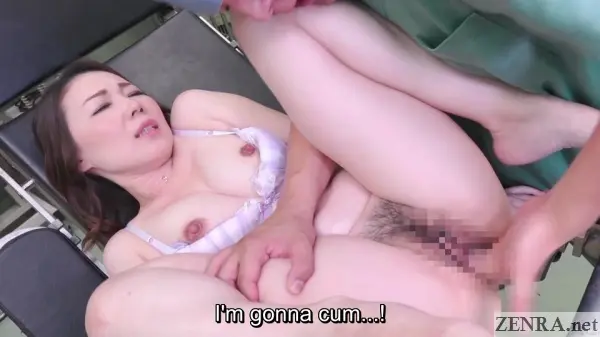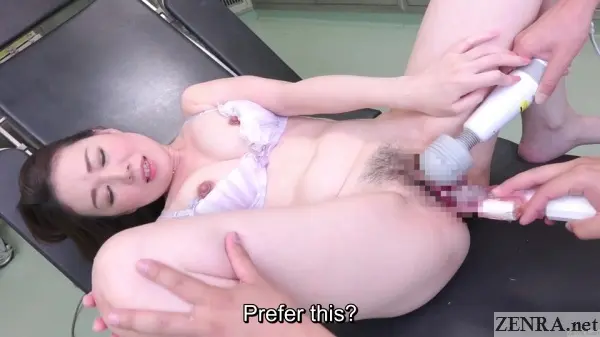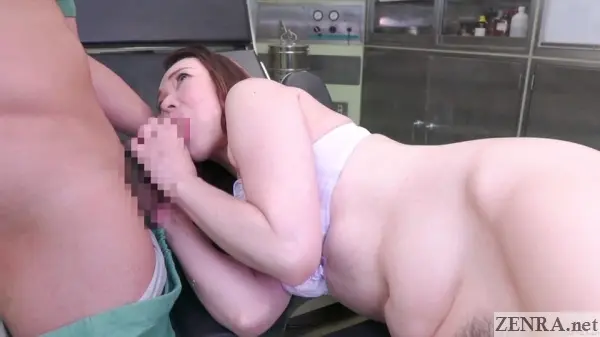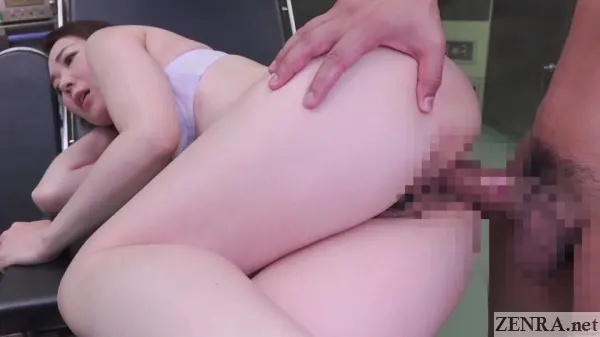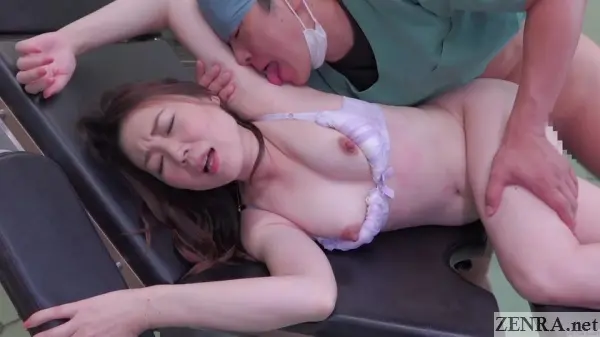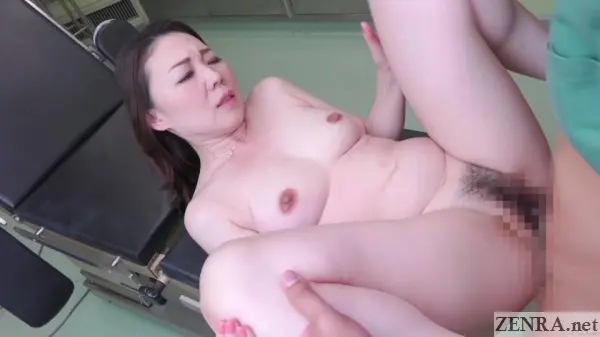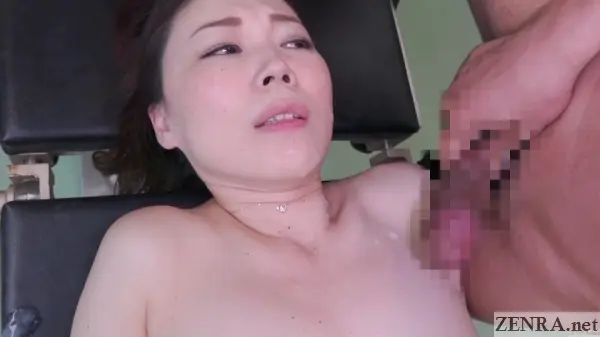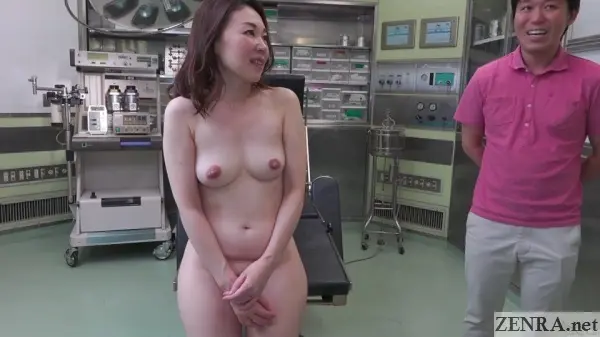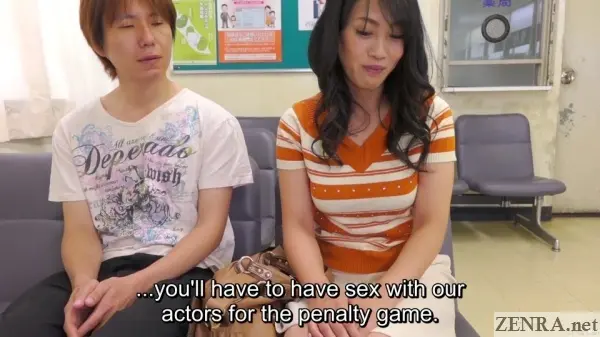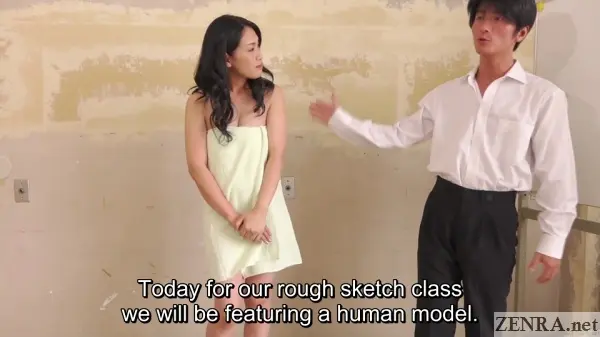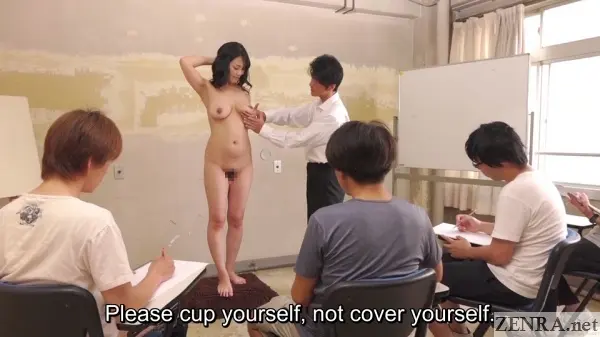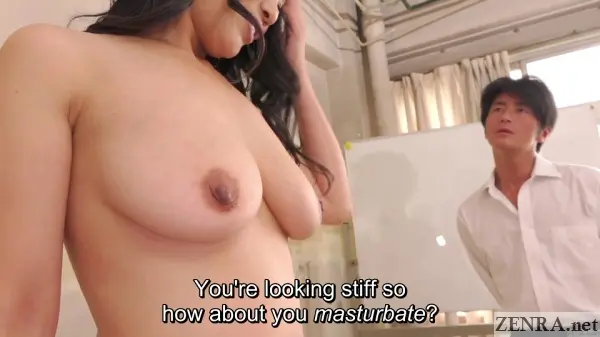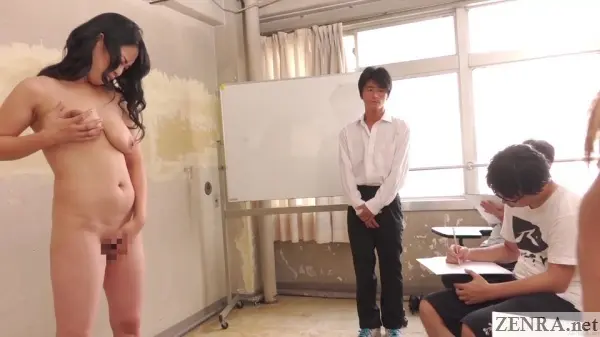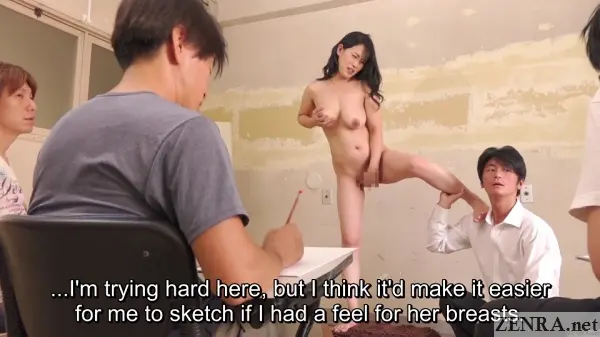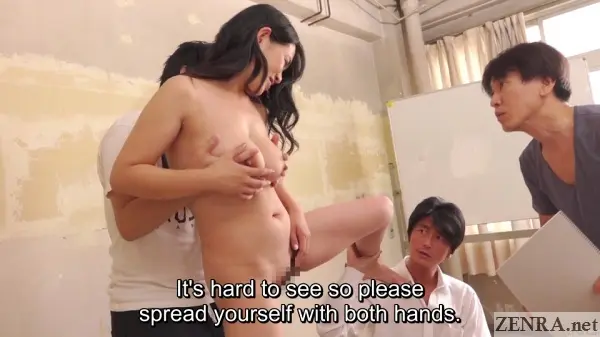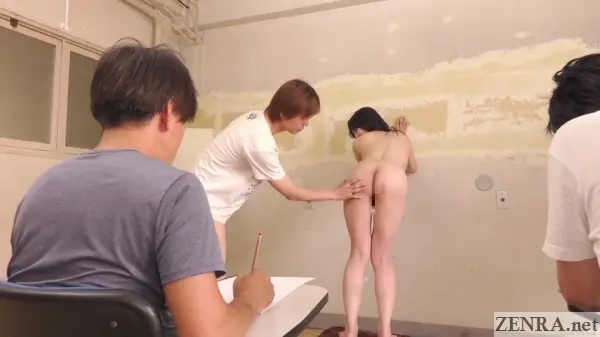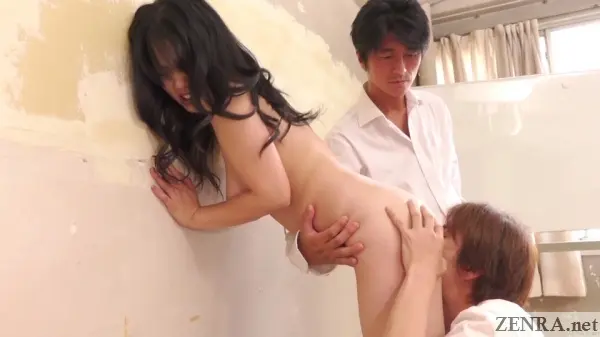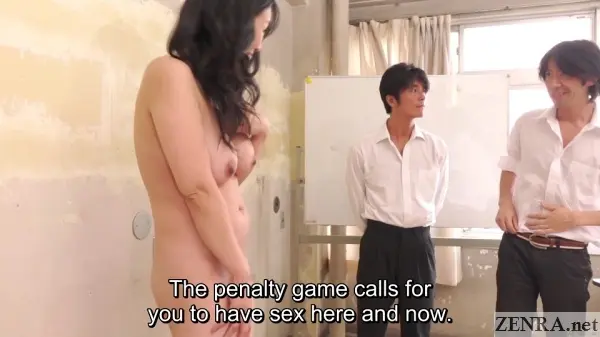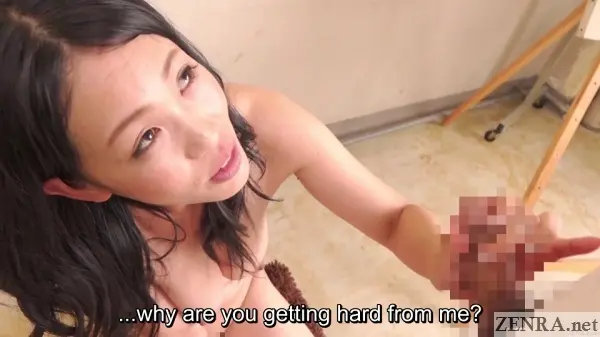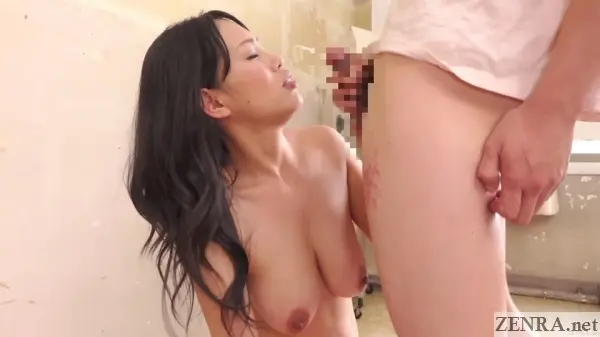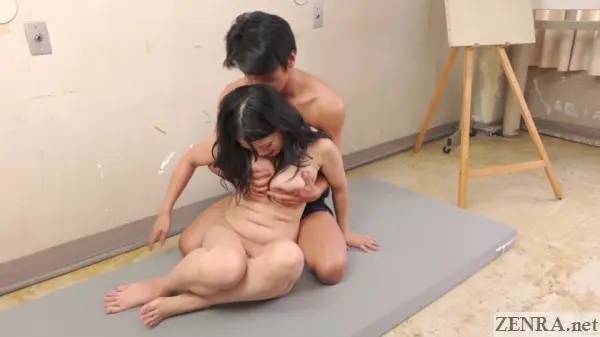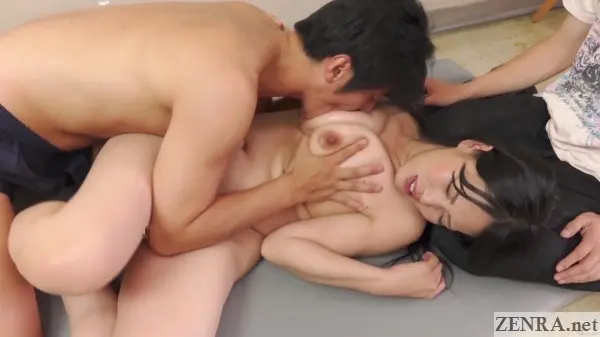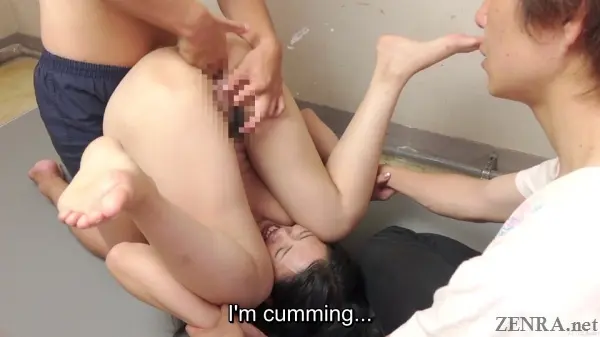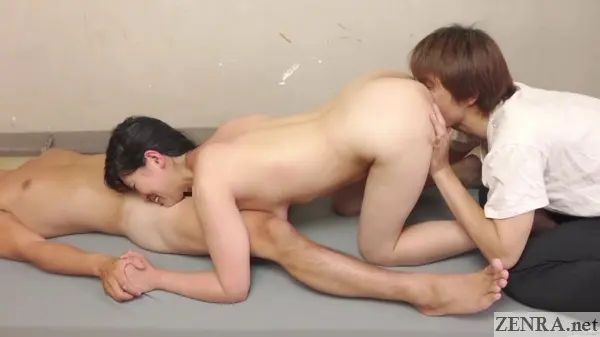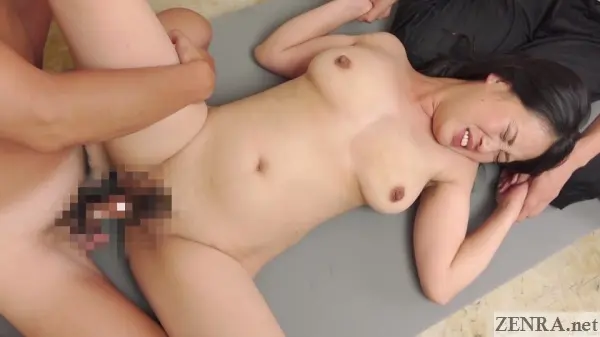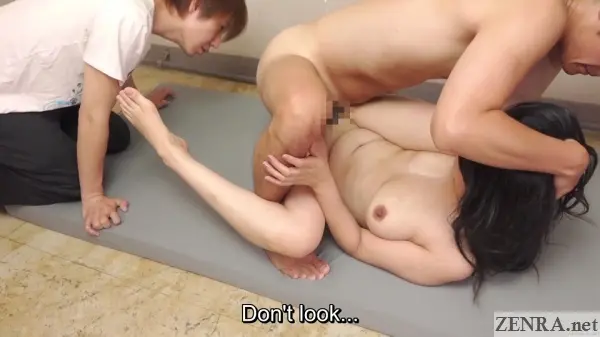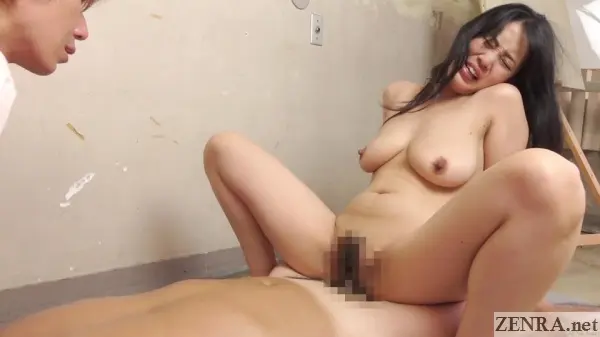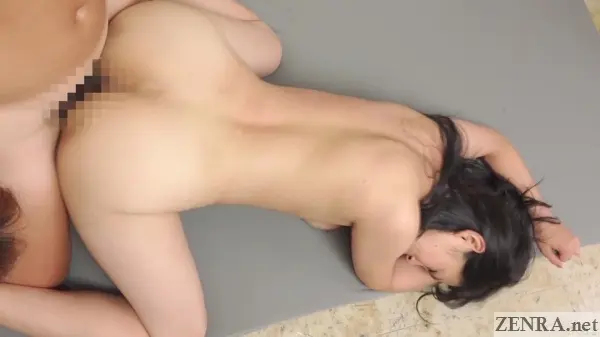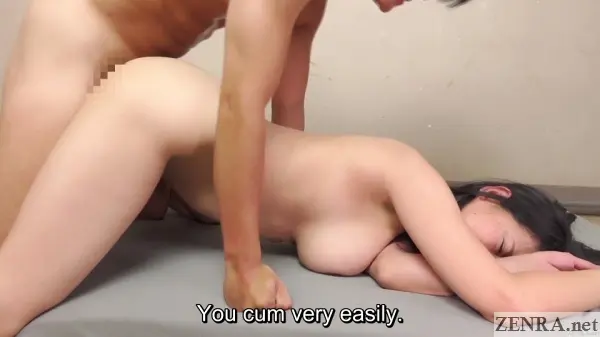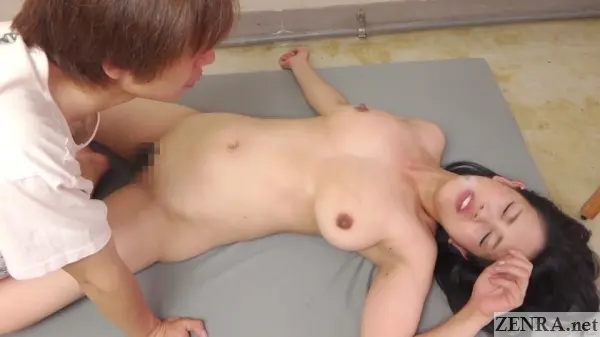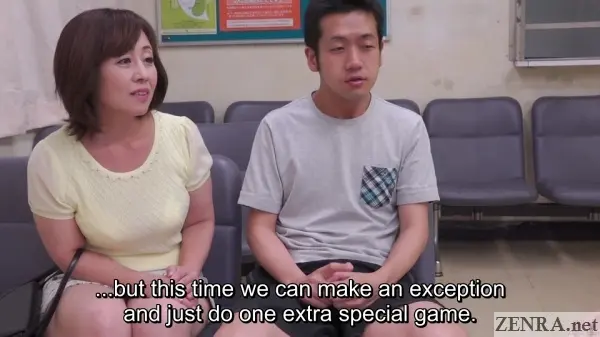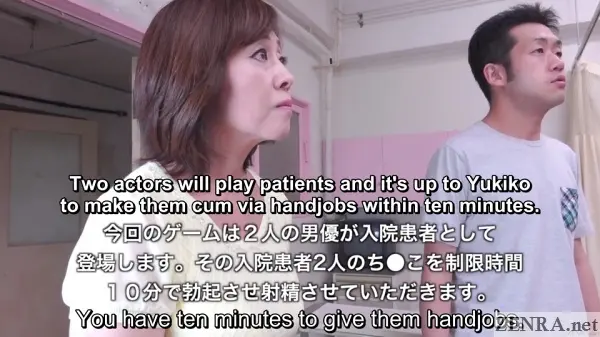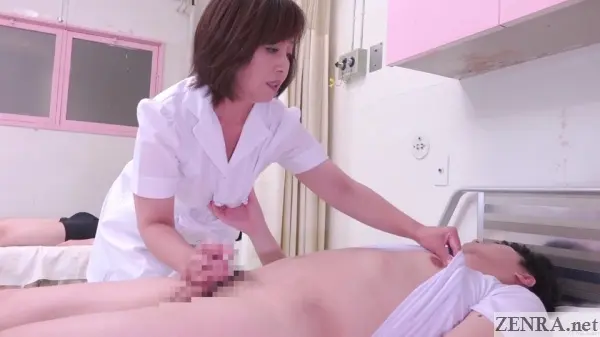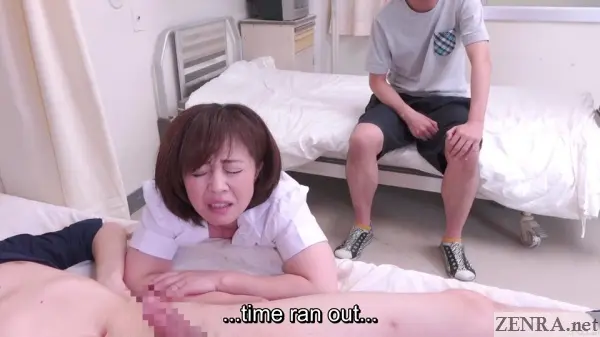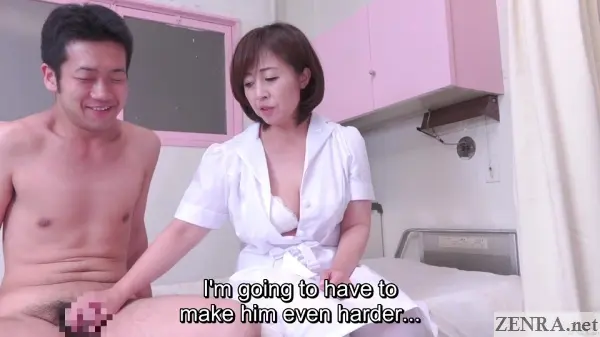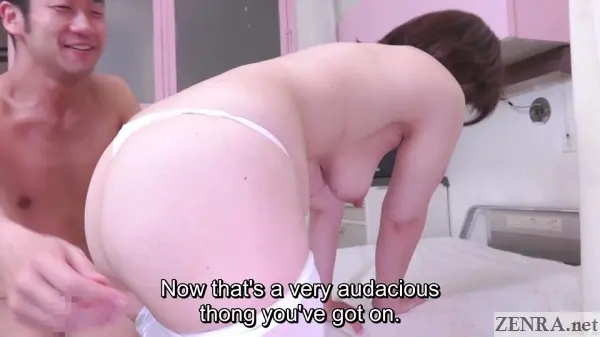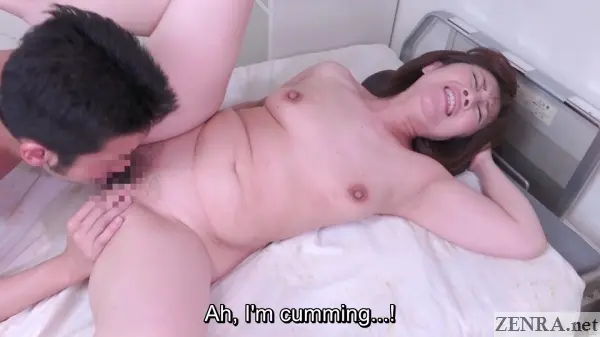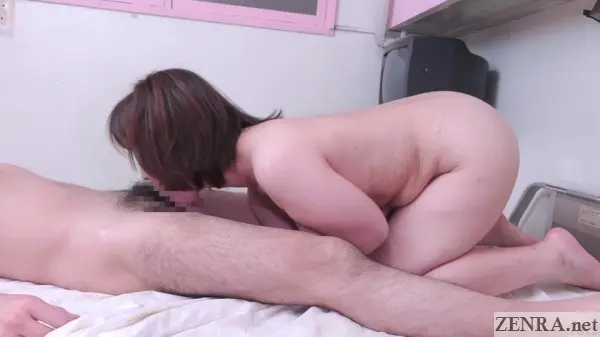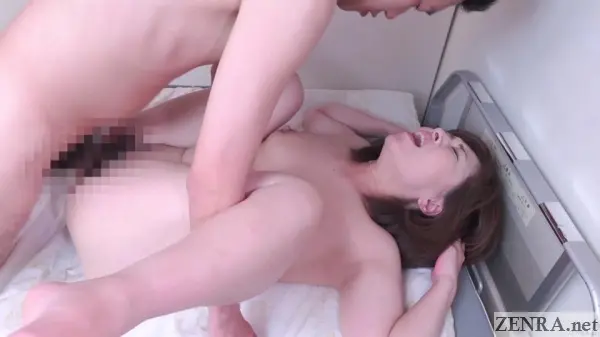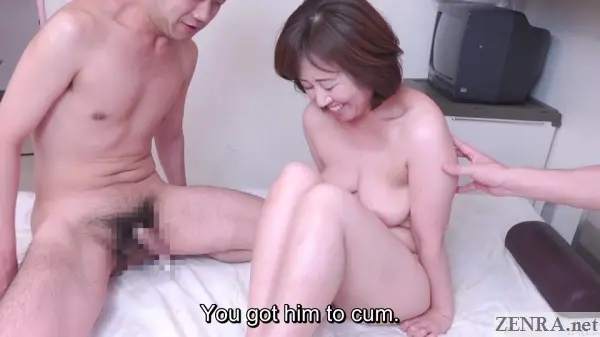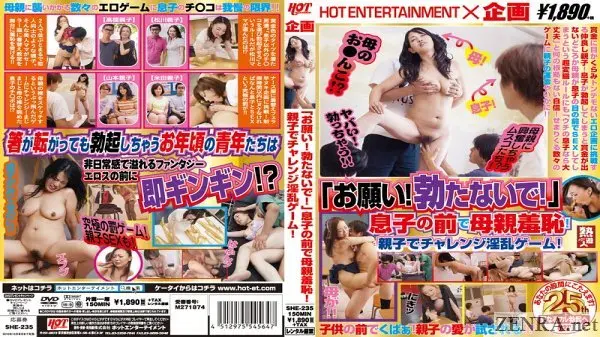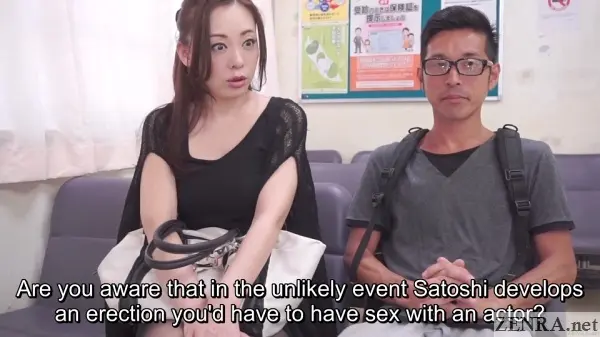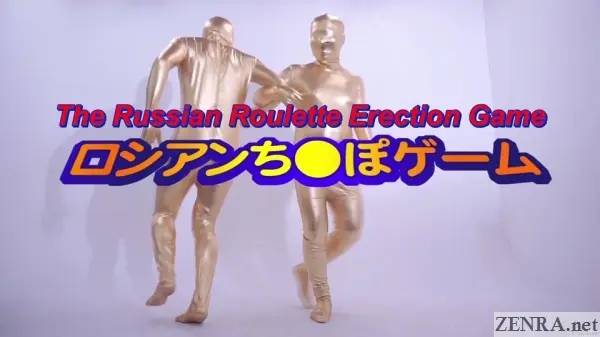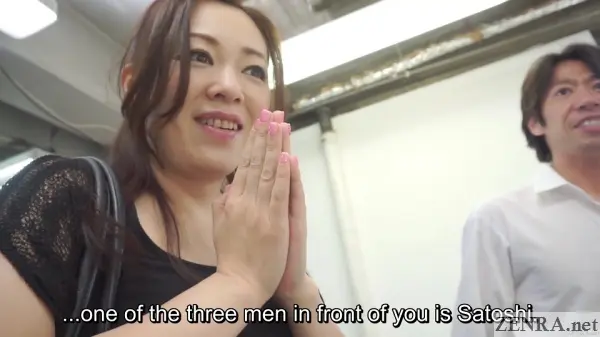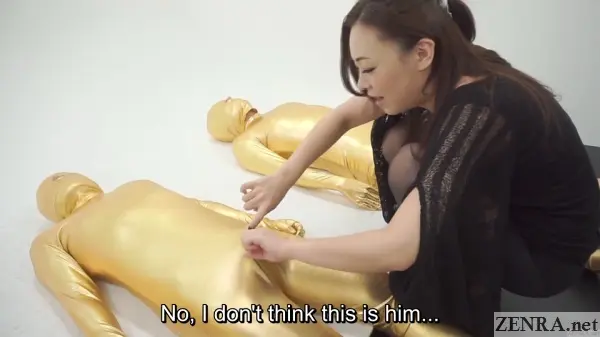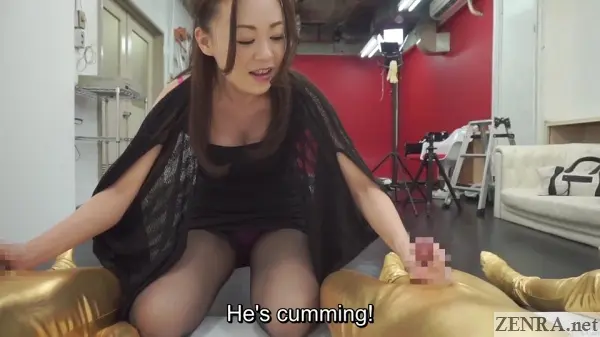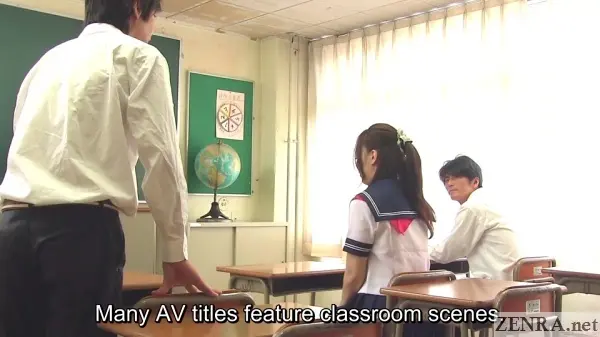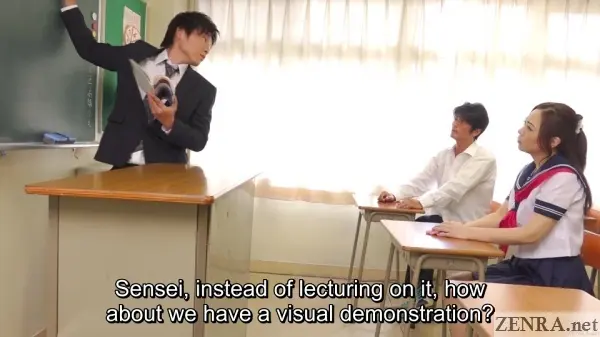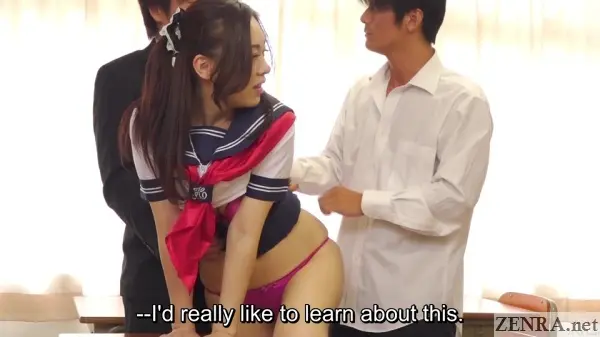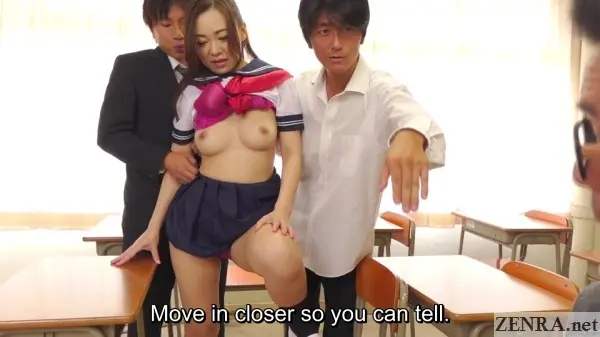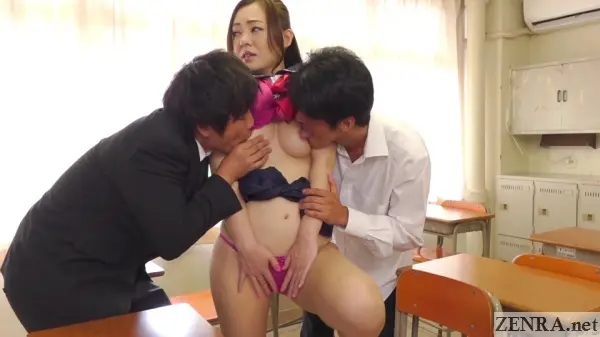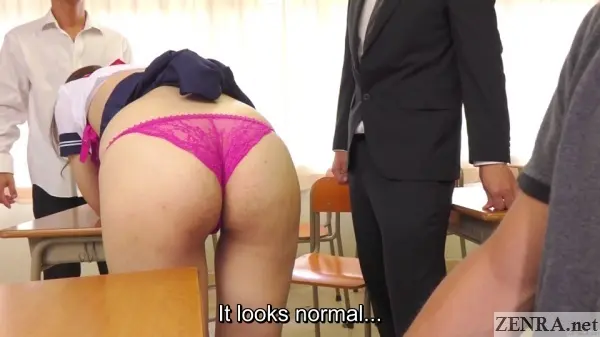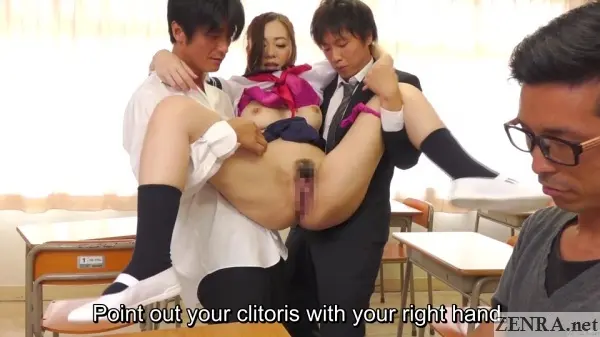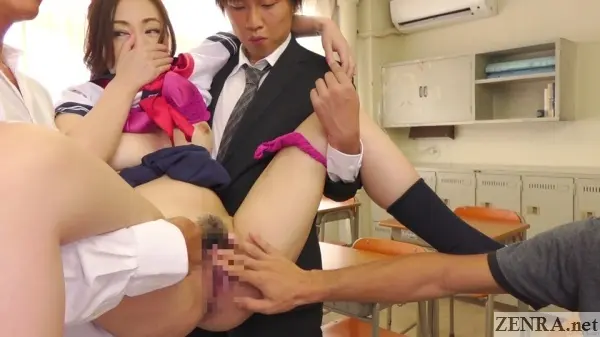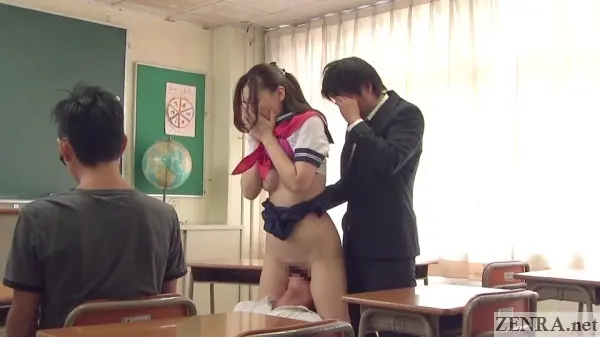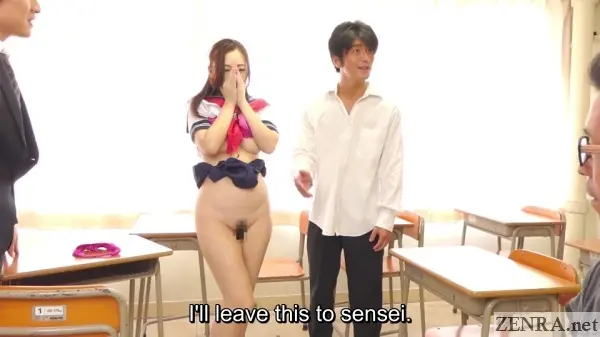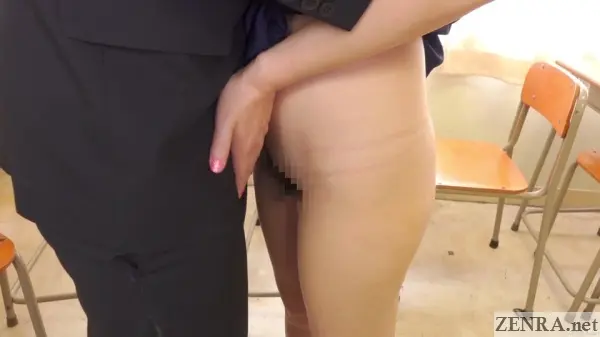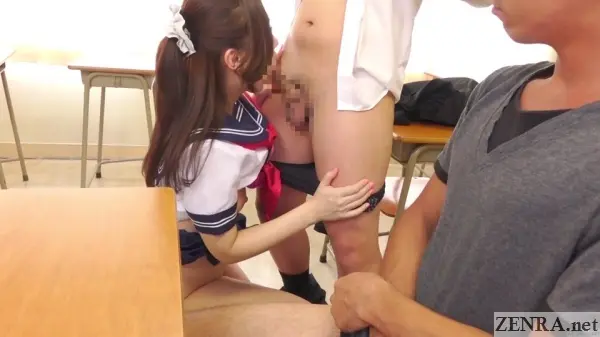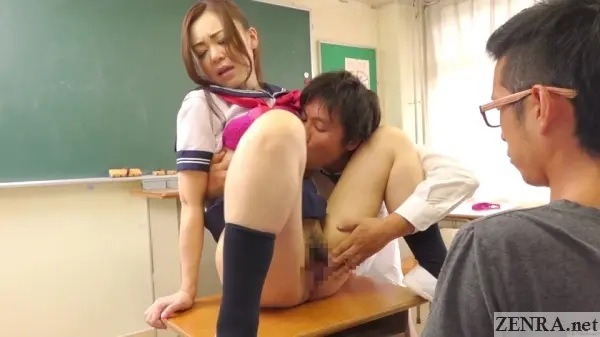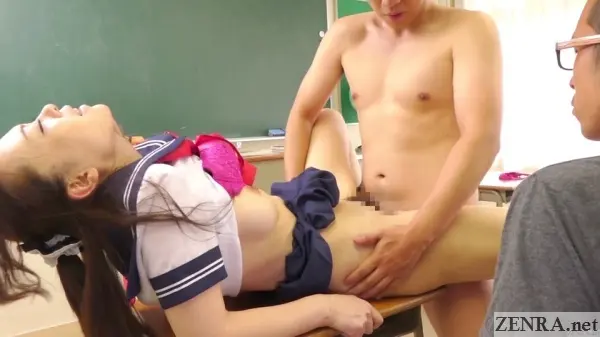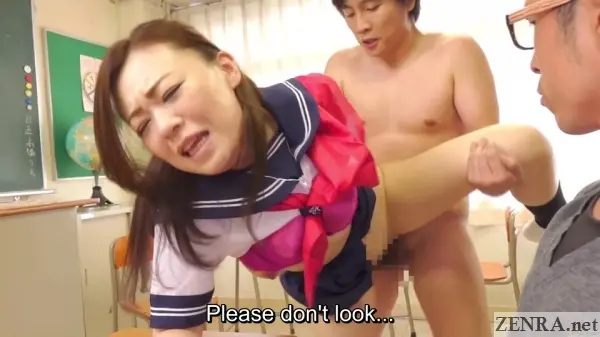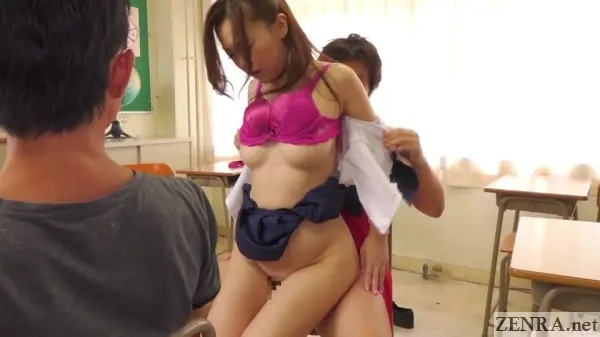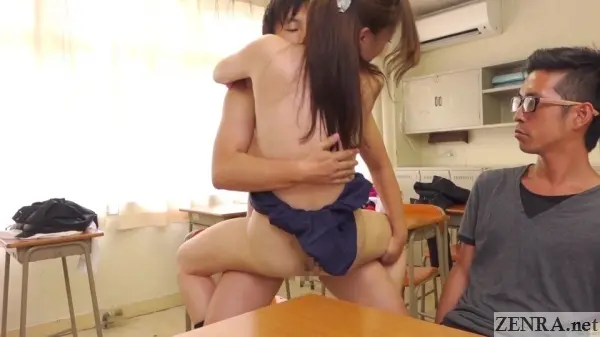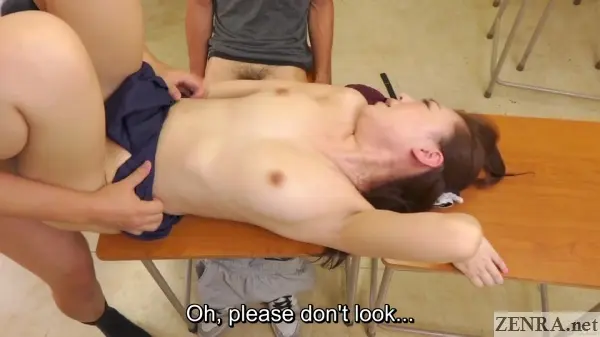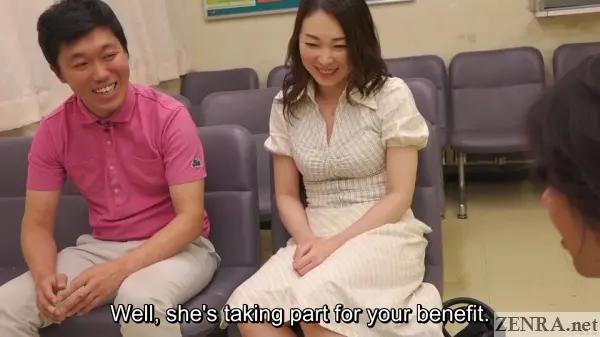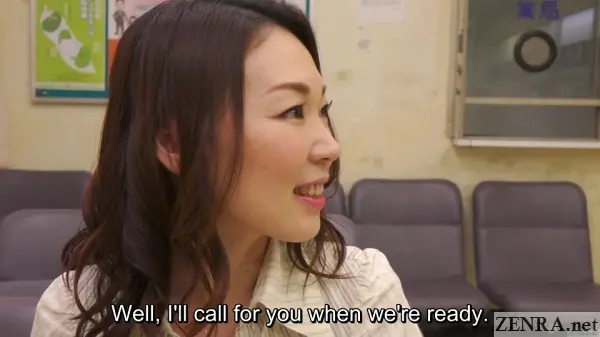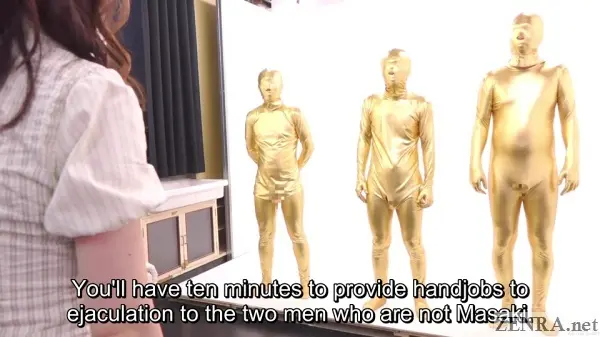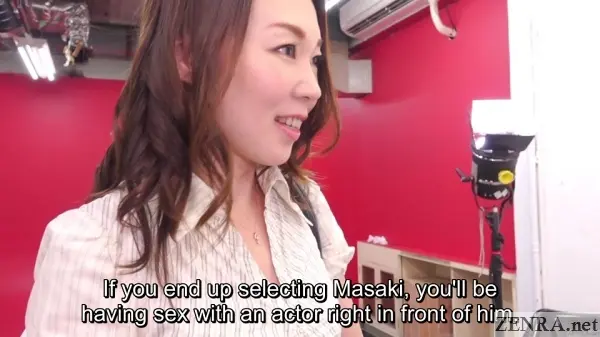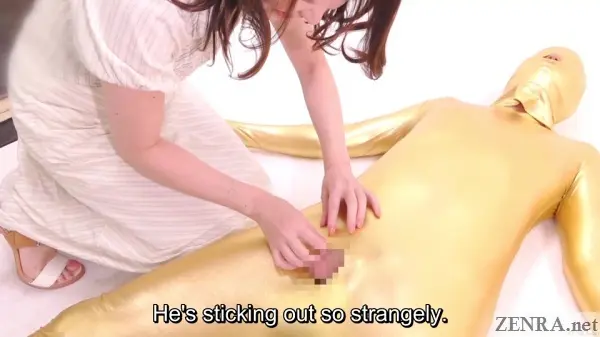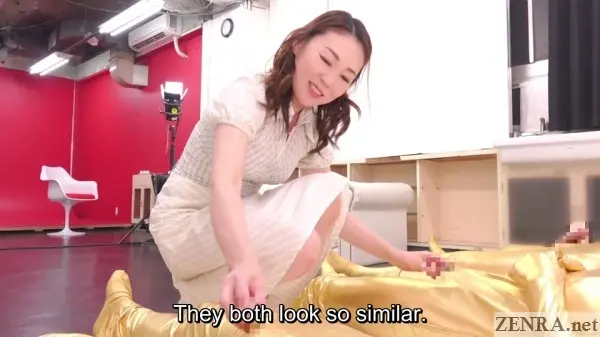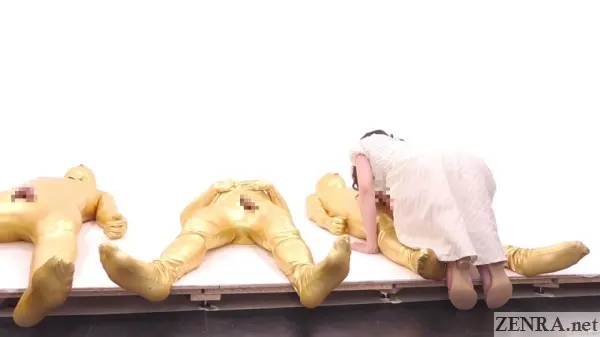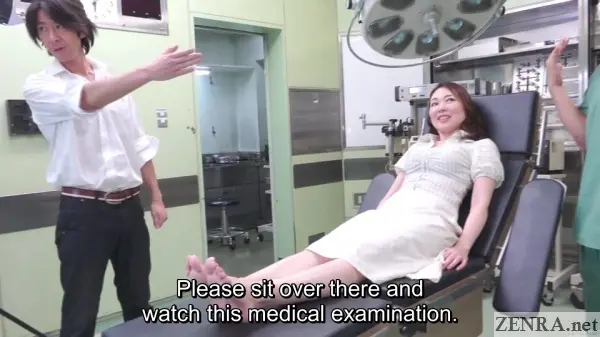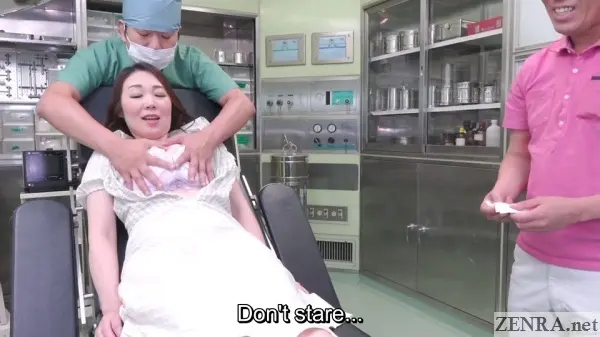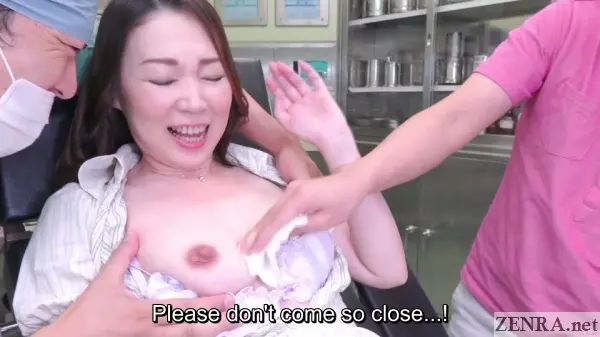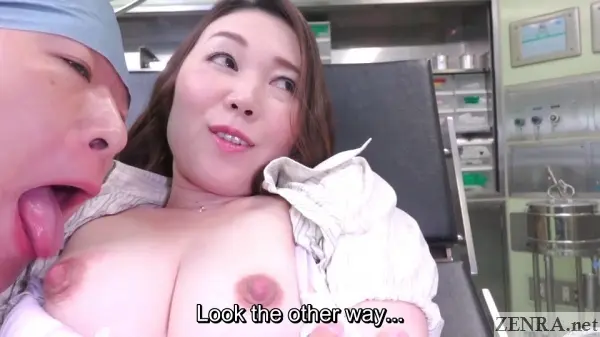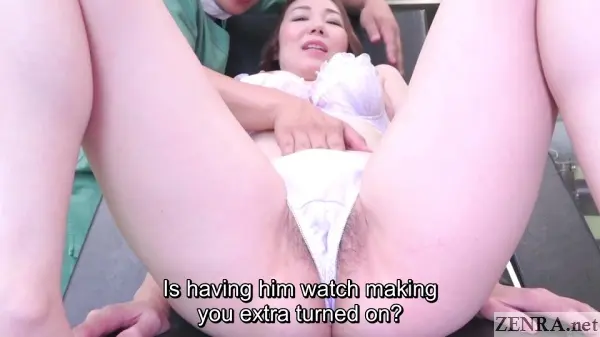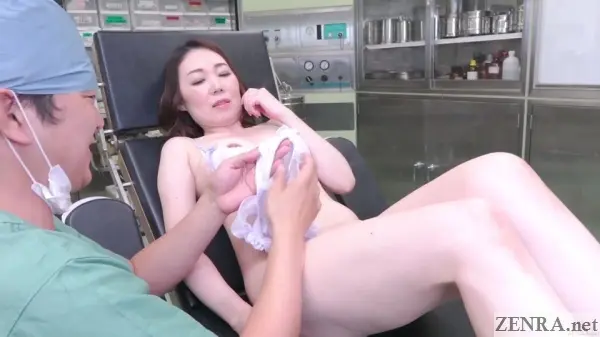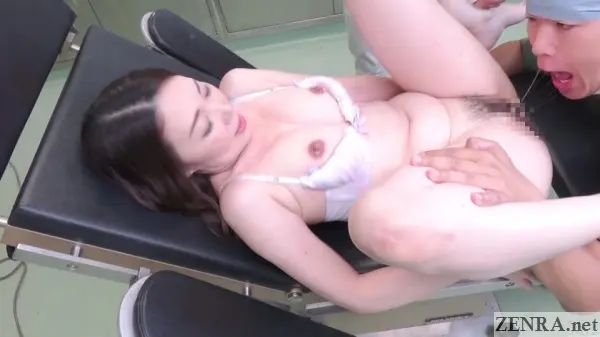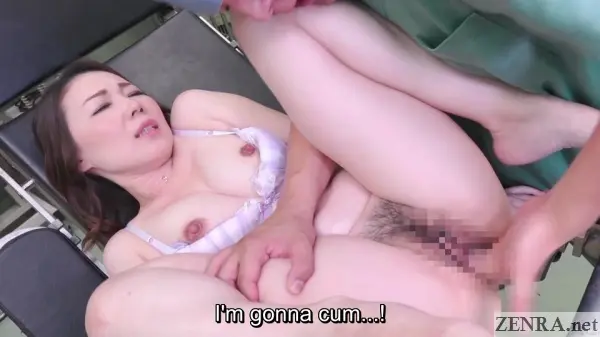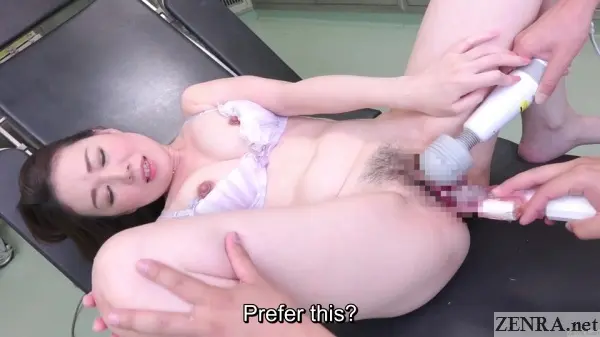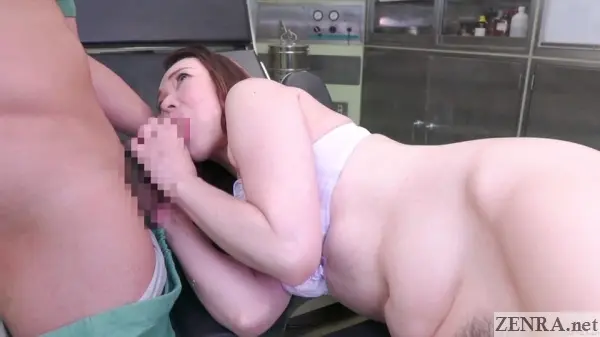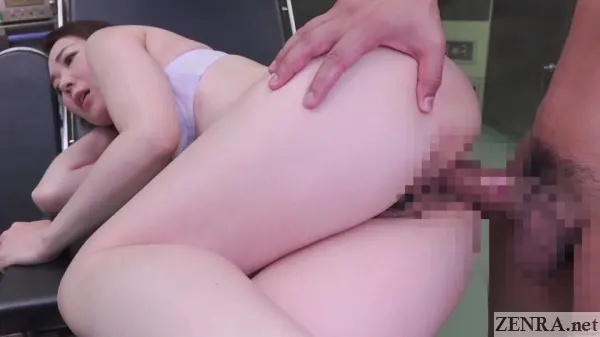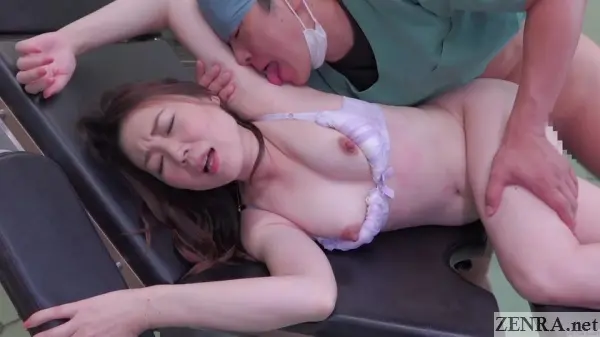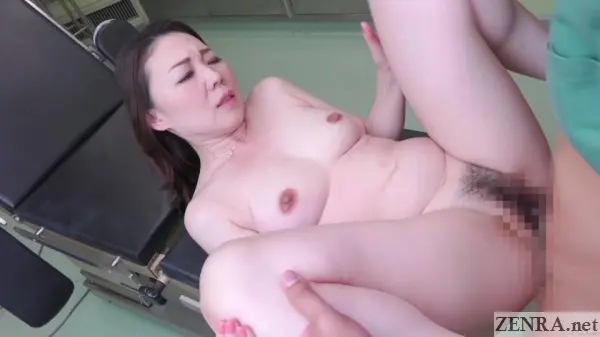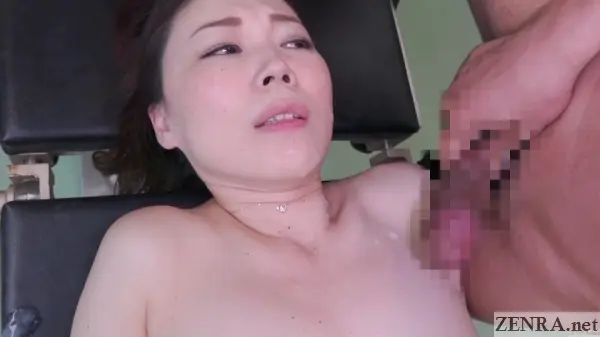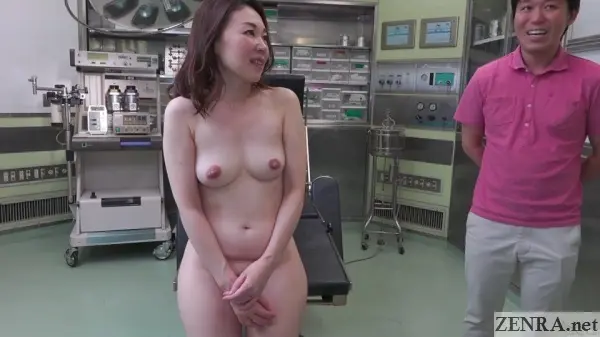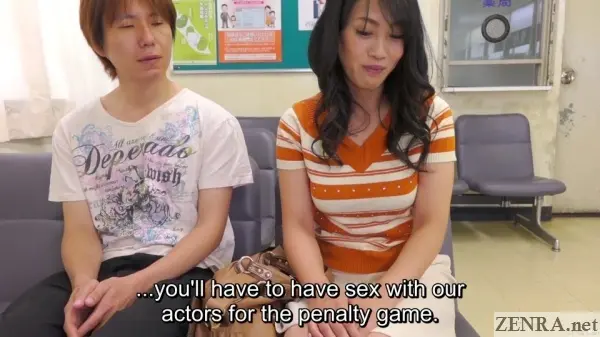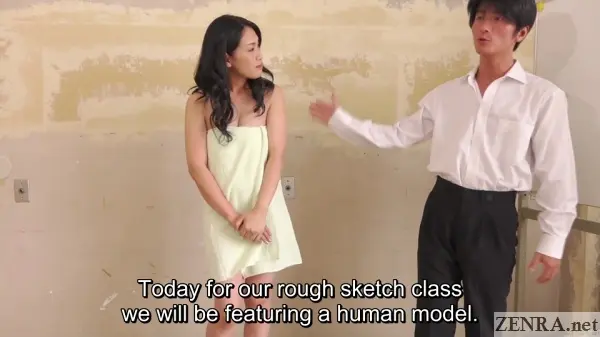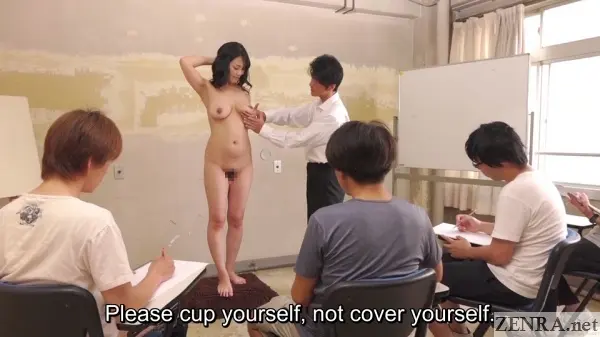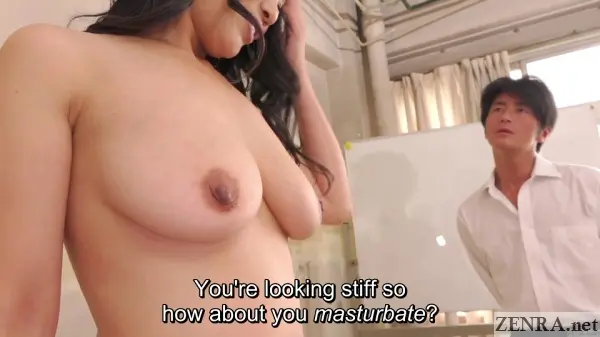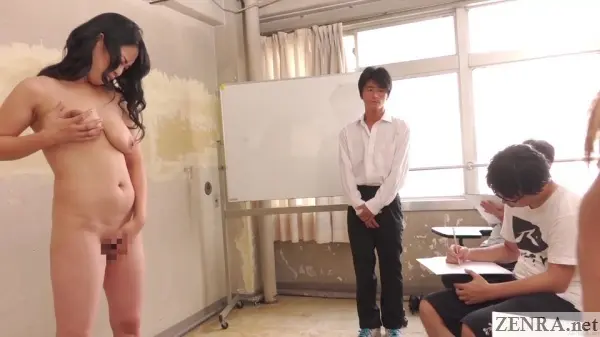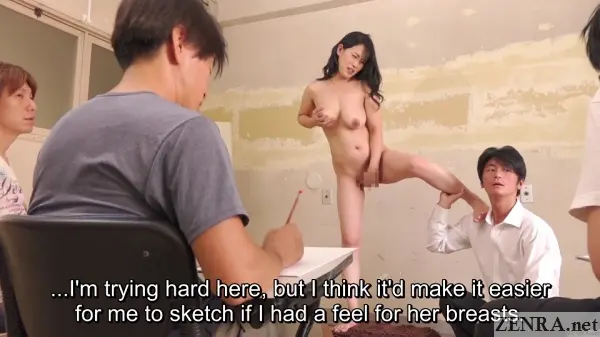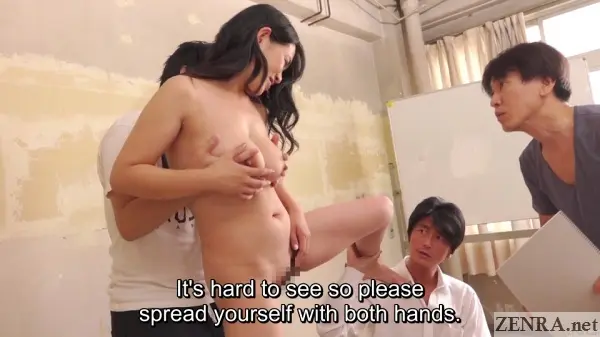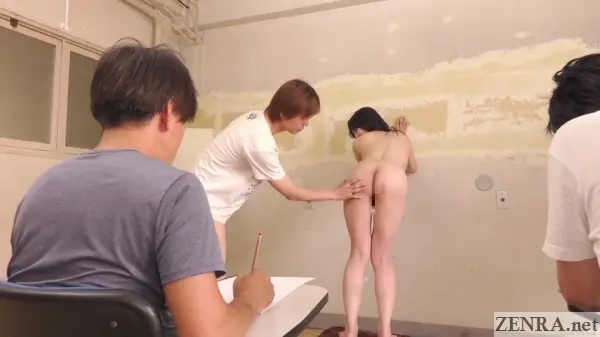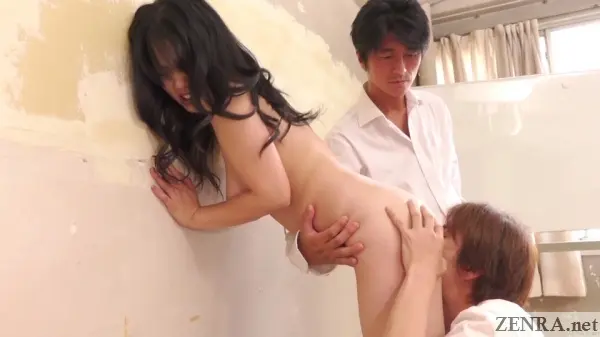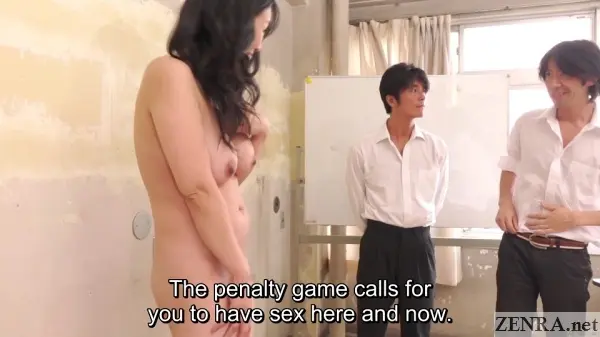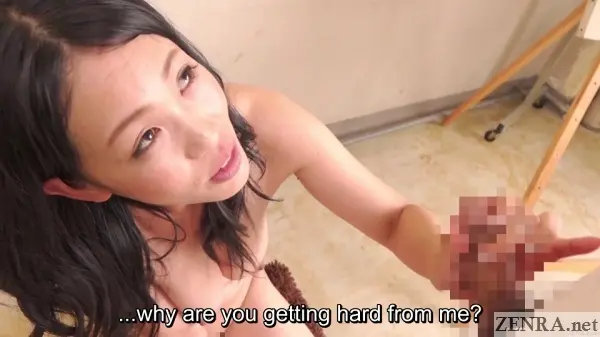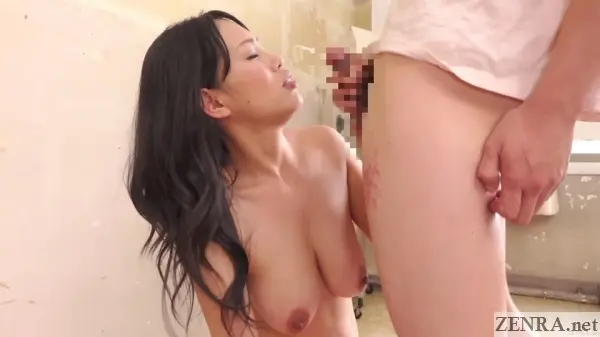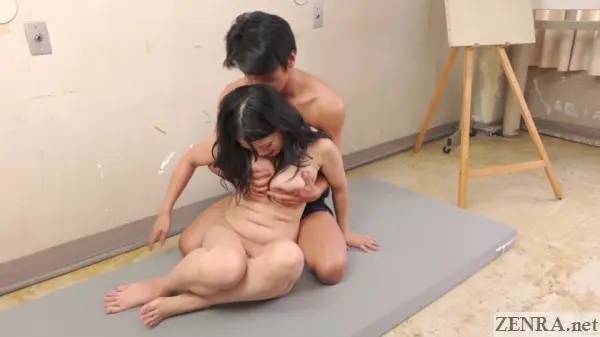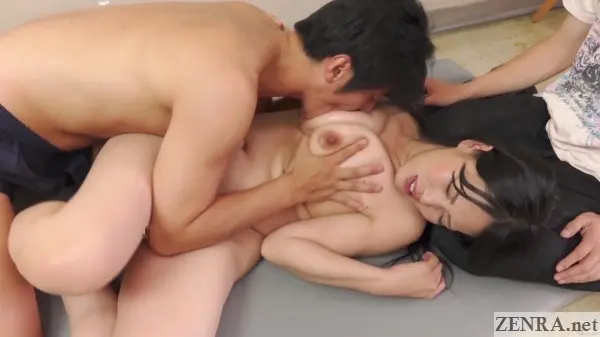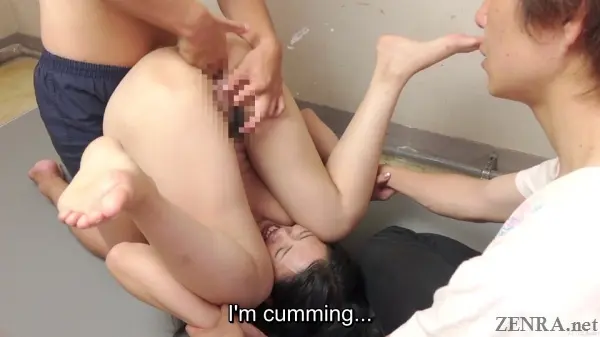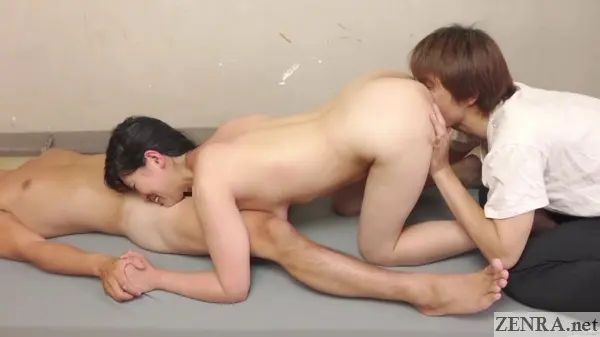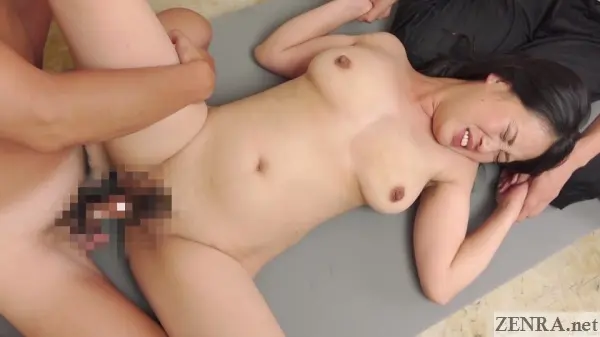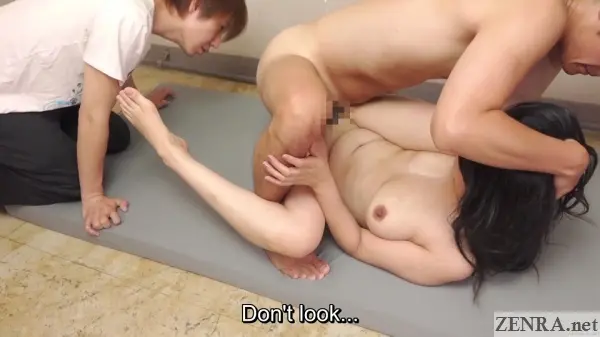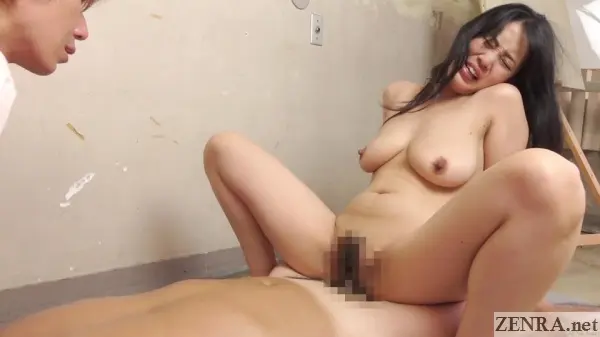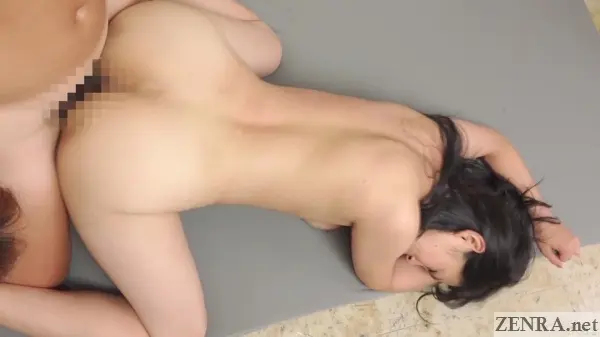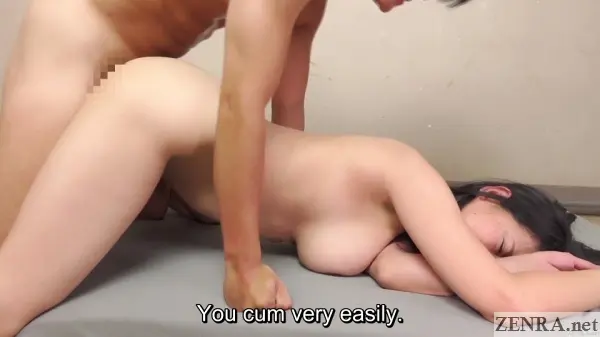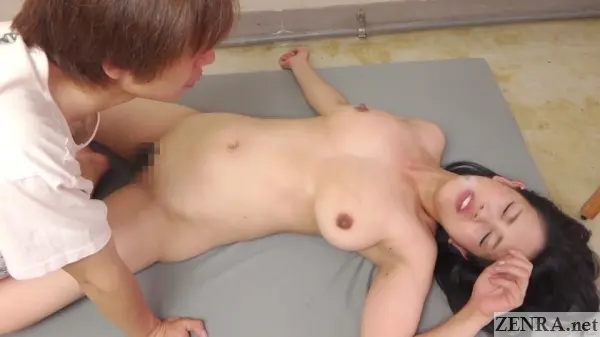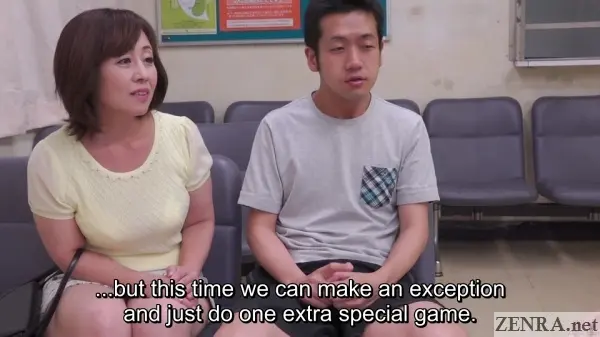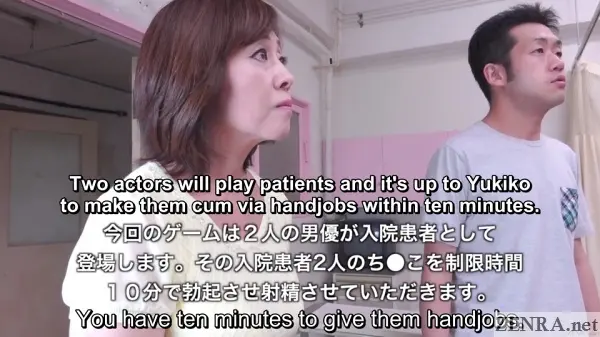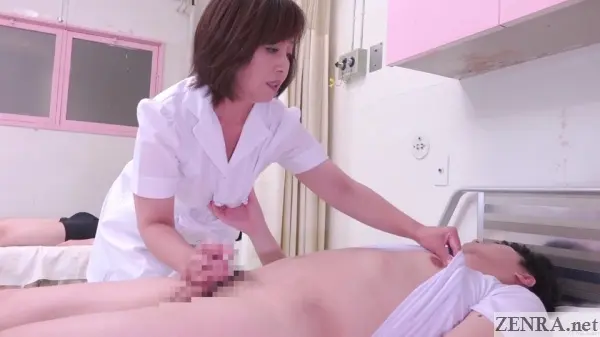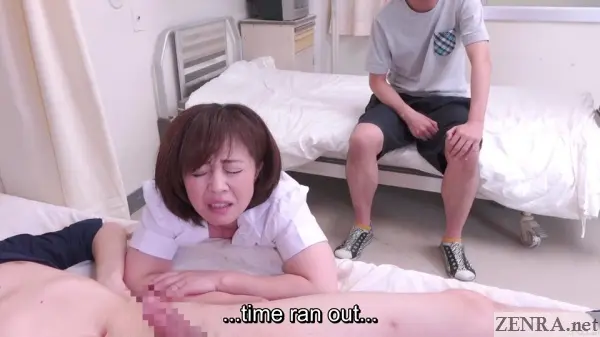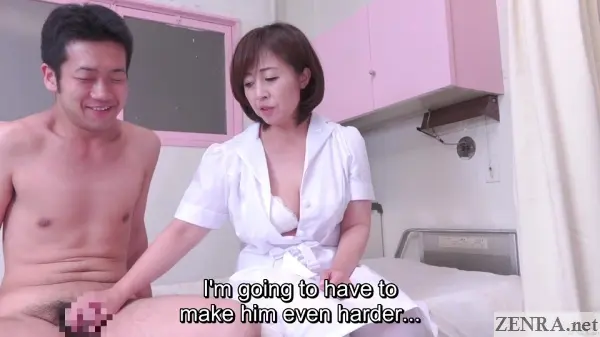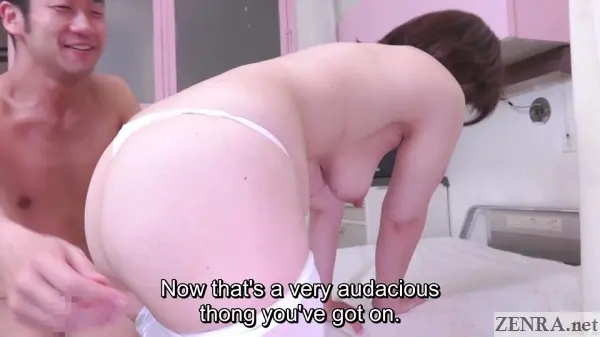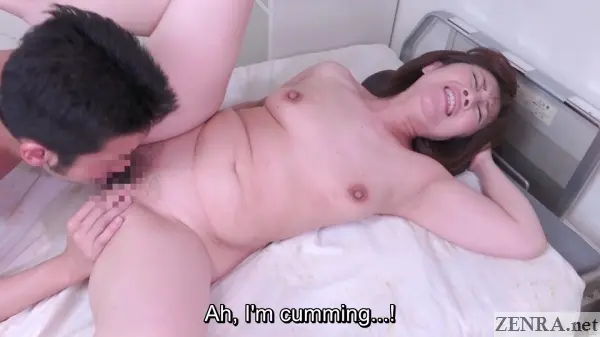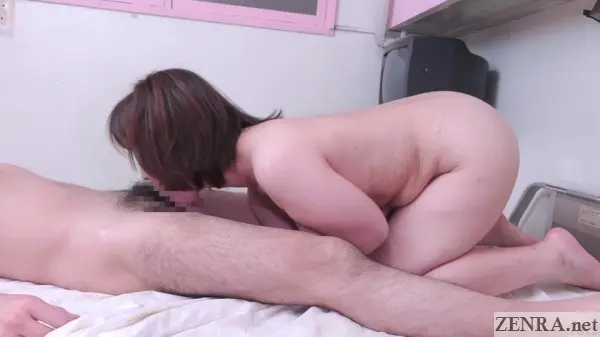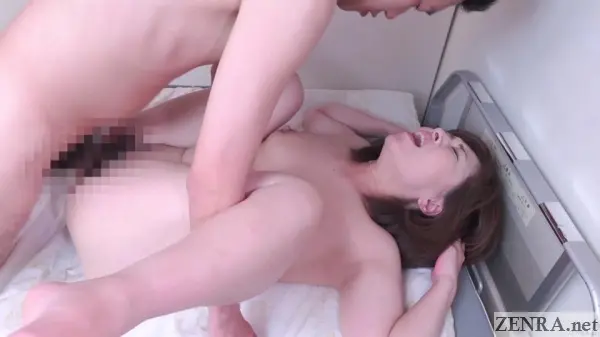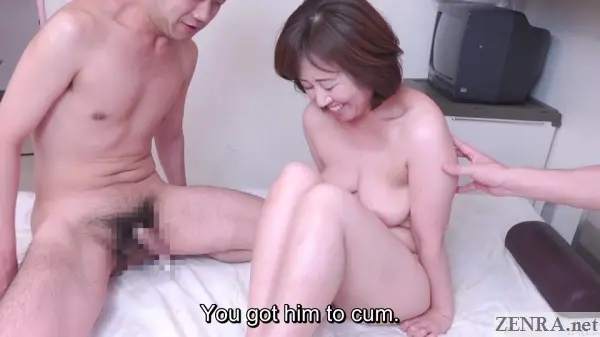 Matronly Women Erection Inducing Penalty Game Show