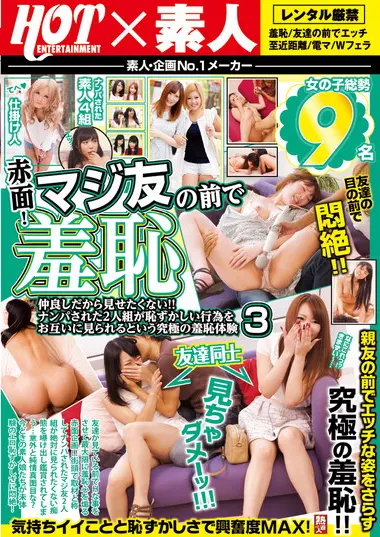 Having Sex While My Friend Watches Part One
Published February 27, 2017
Japanese friends fall for the oldest nanpa trick in the book about surveys and find themselves having sex in front of each other by HOT ENTERTAINMENT.
Having Sex While My Friend Watches Part One
Published February 27, 2017
#Subtitled
#HD
#Exclusive
Japanese friends fall for the oldest nanpa trick in the book about surveys and find themselves having sex in front of each other by HOT ENTERTAINMENT.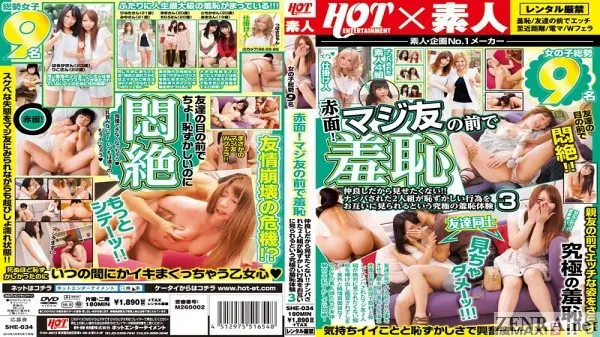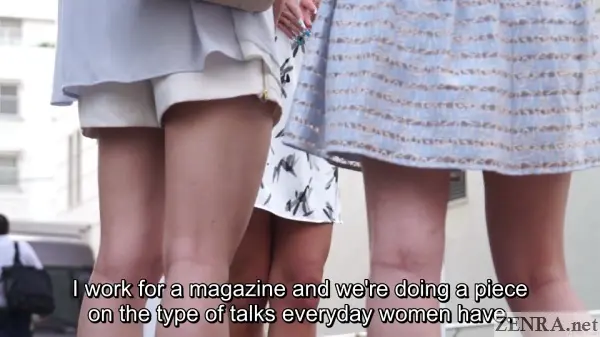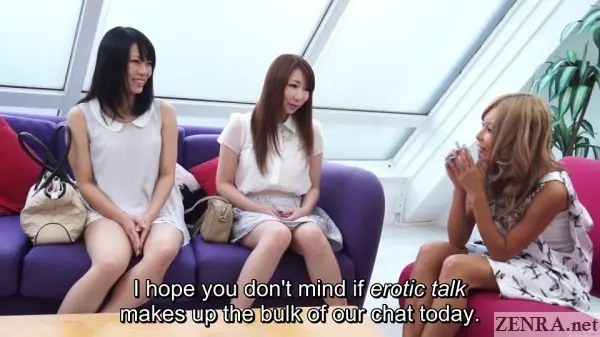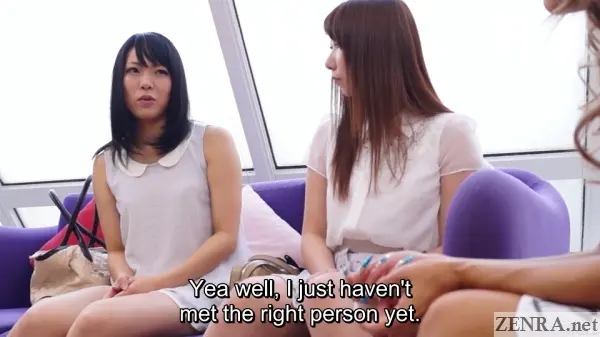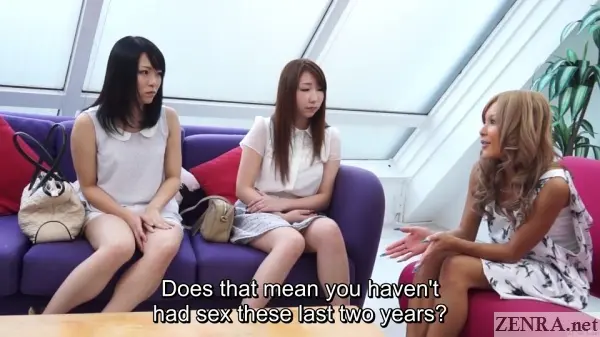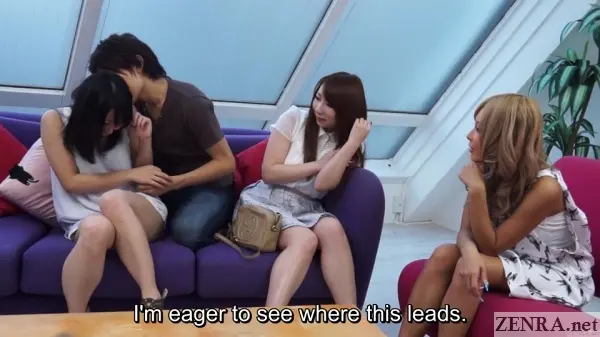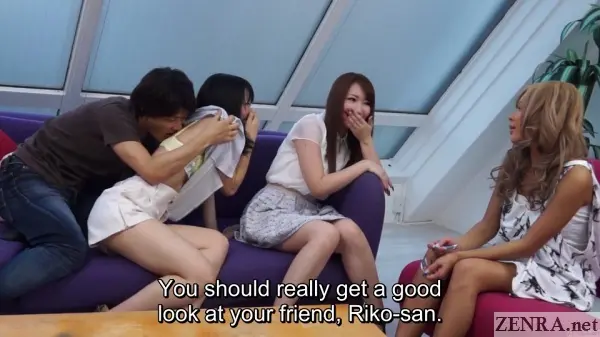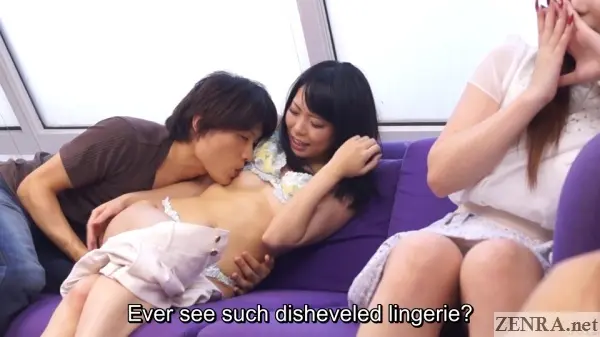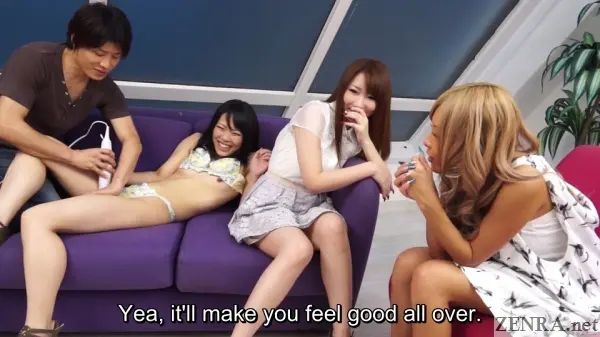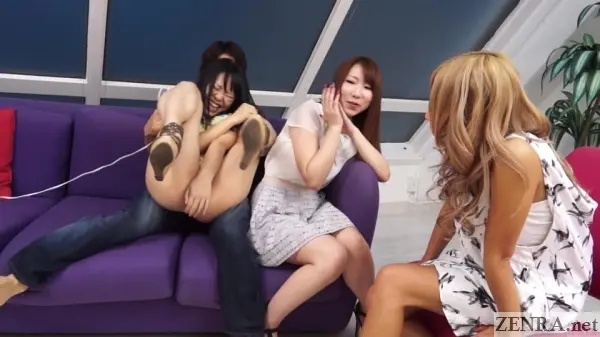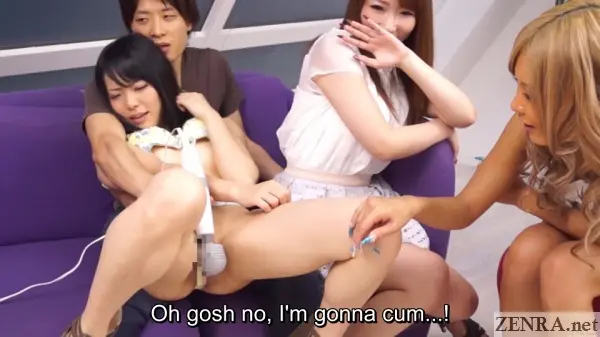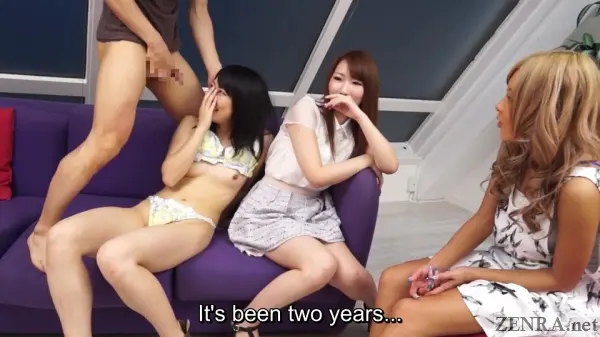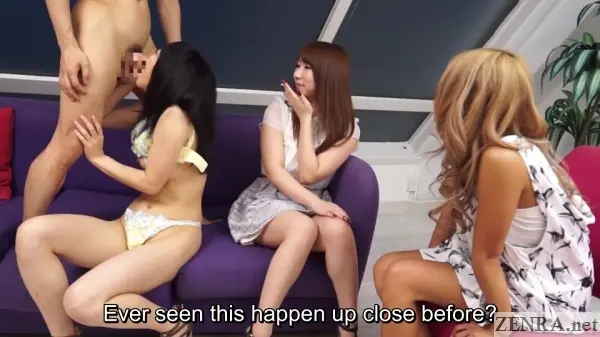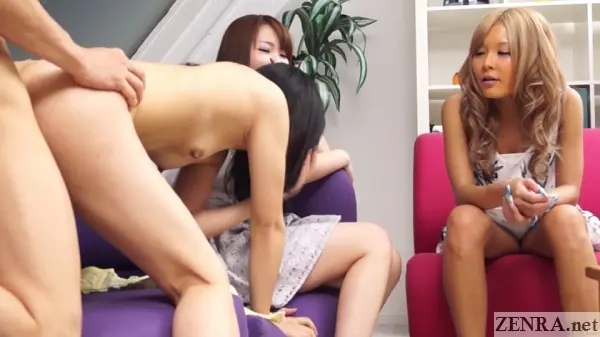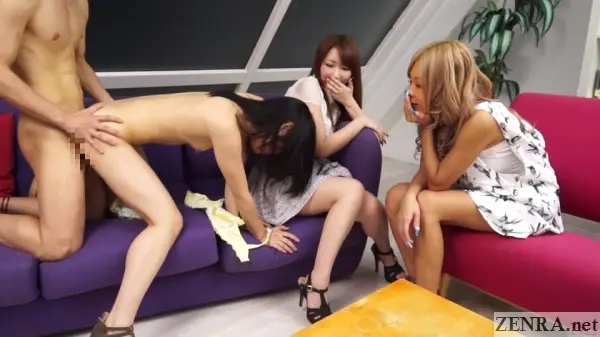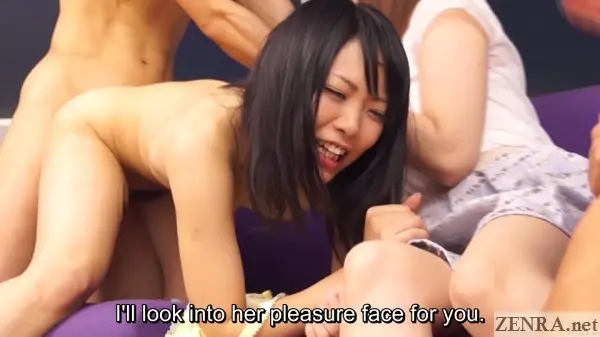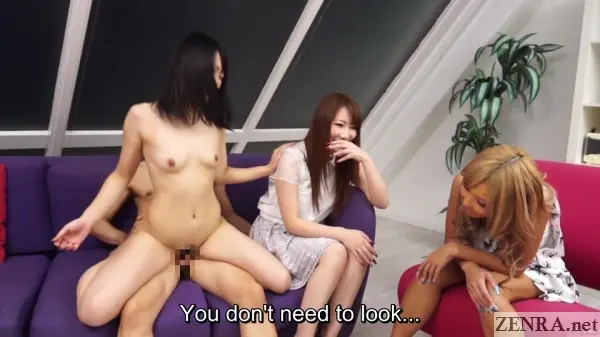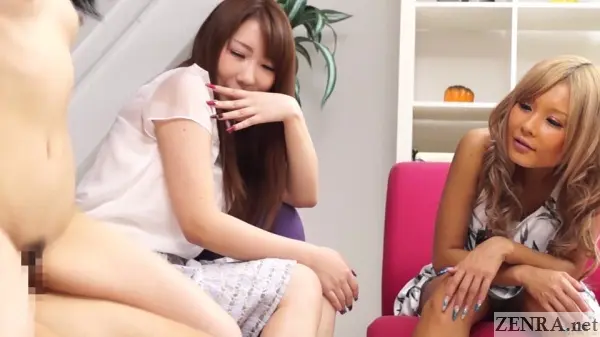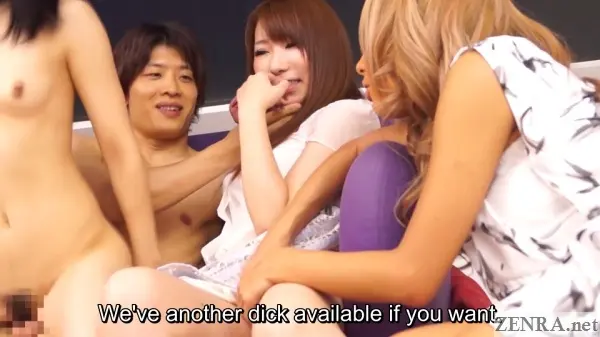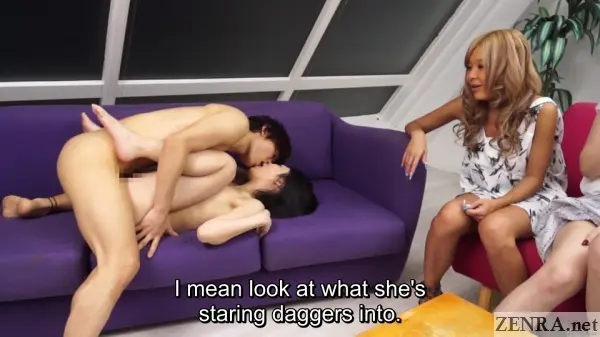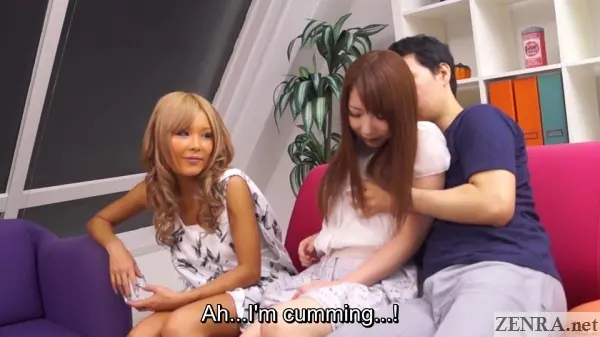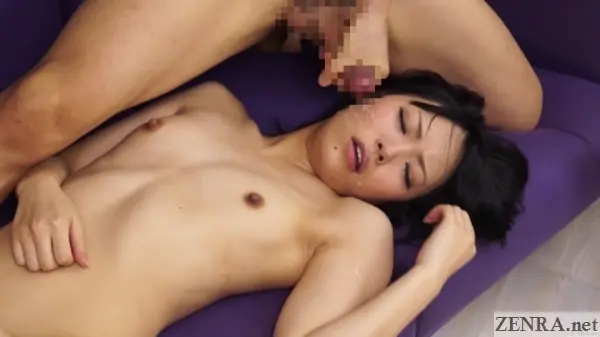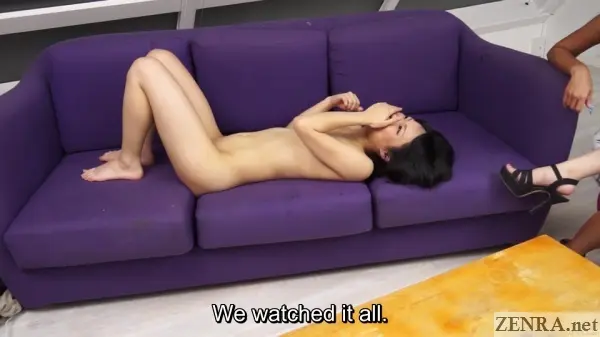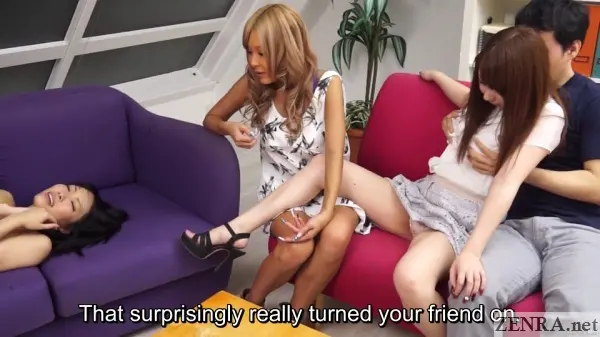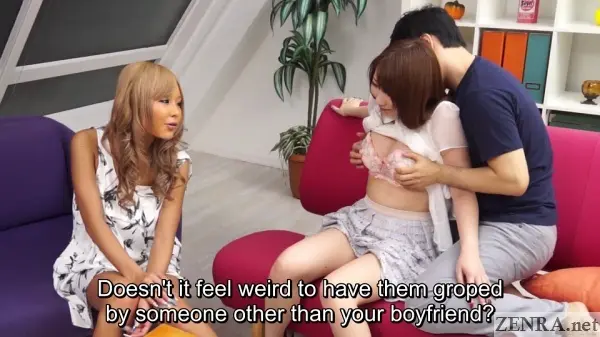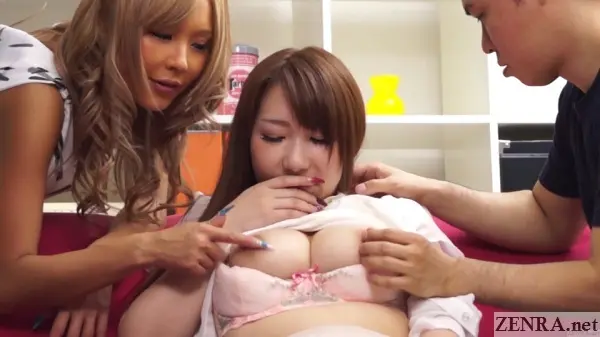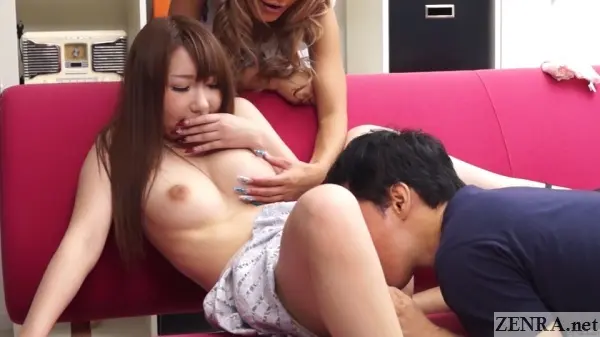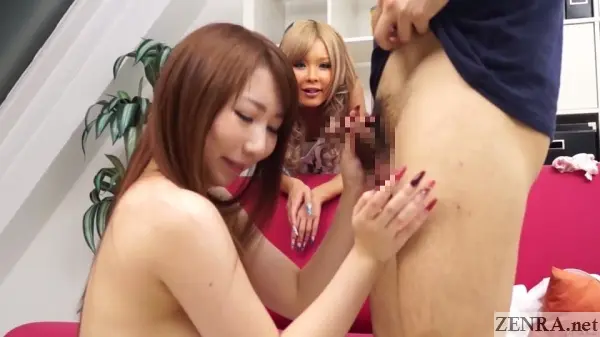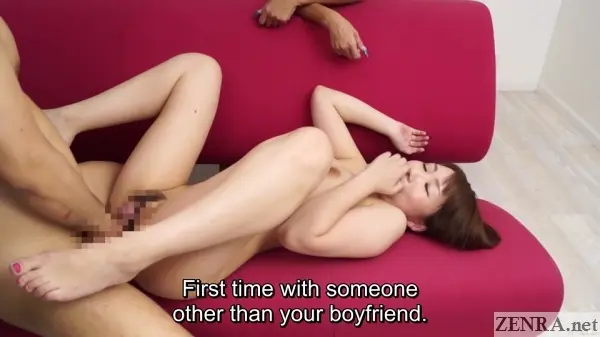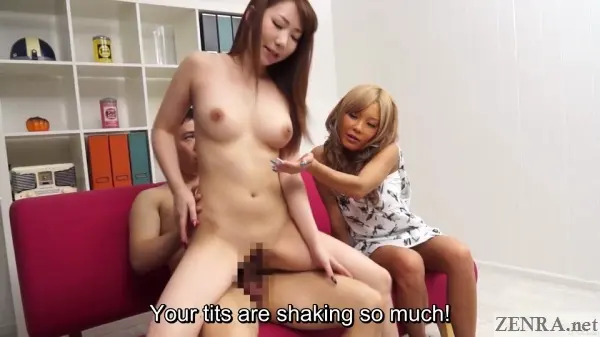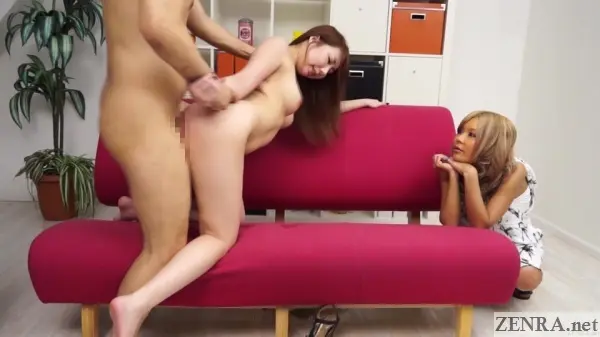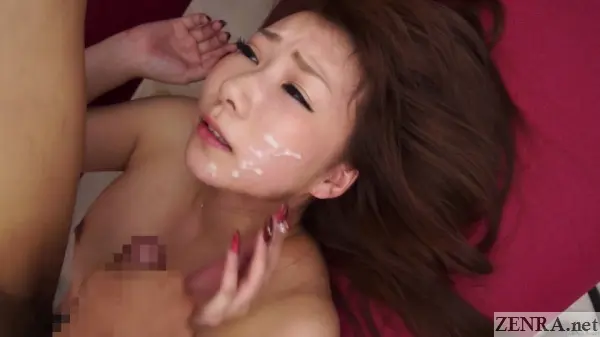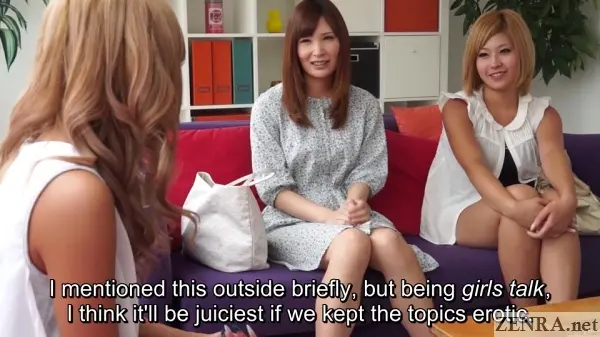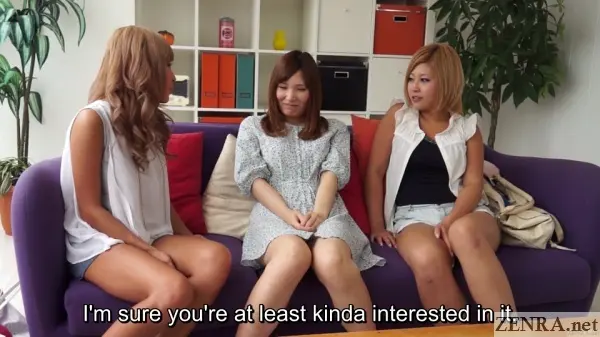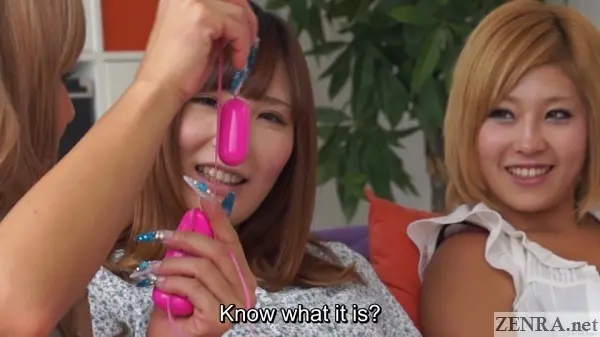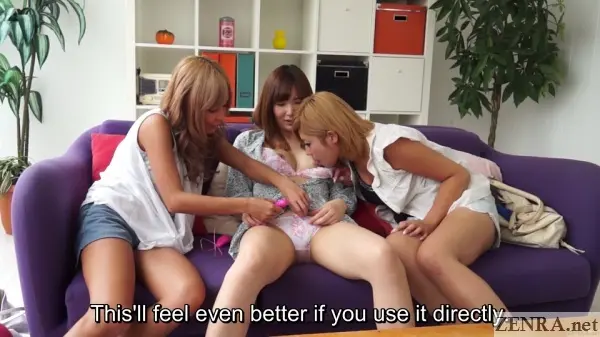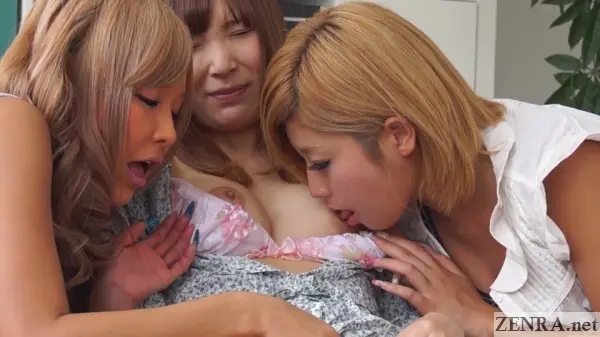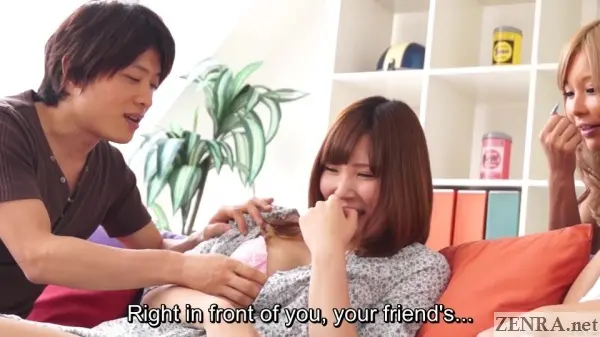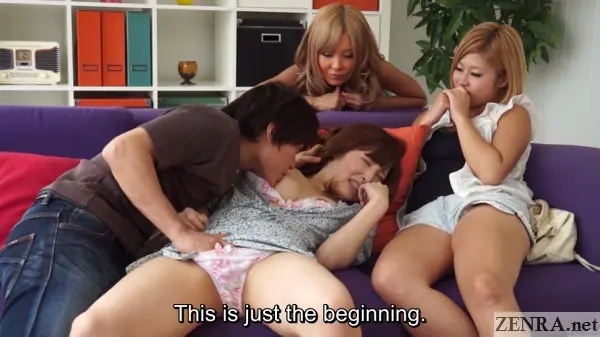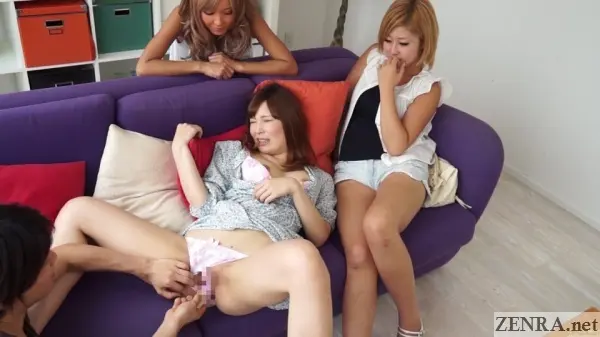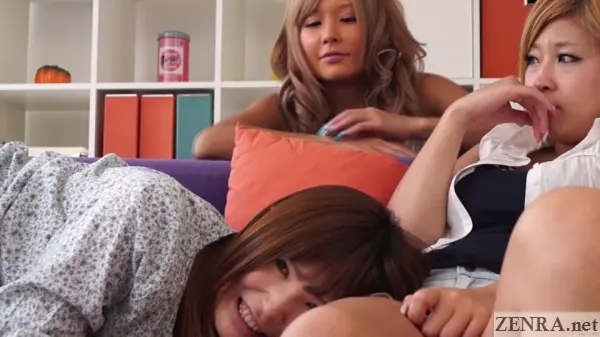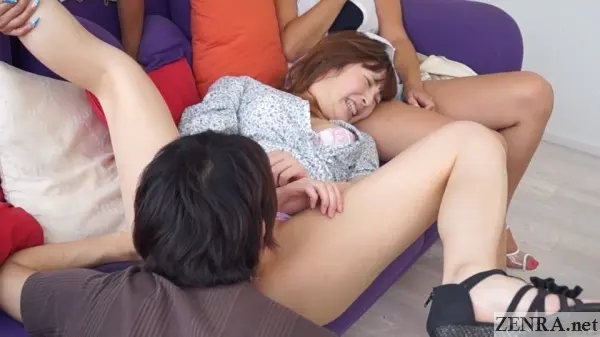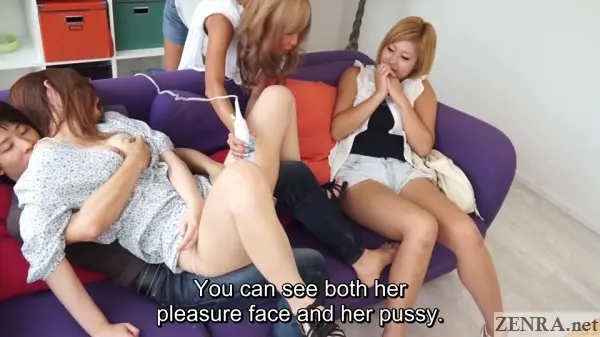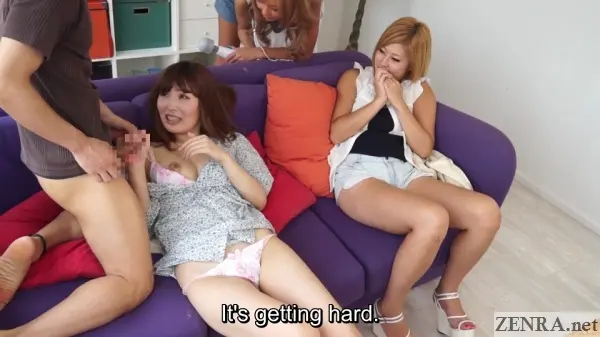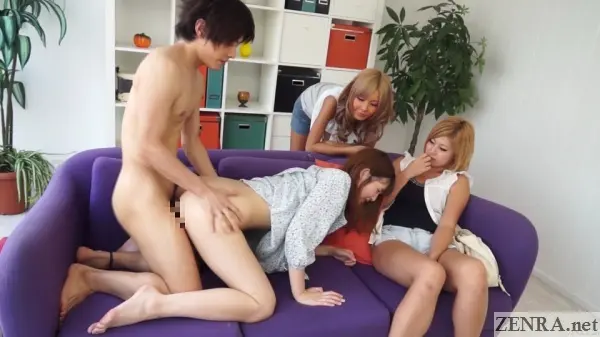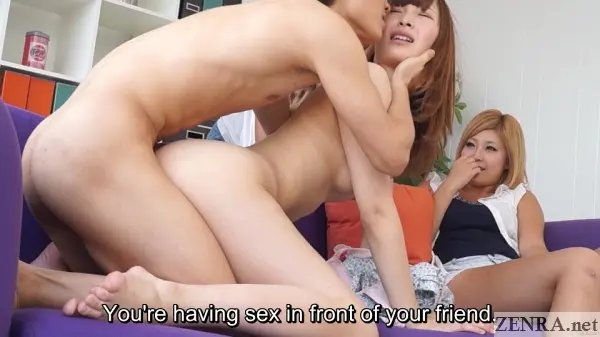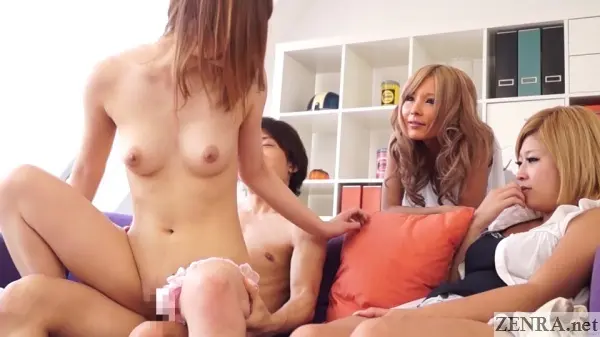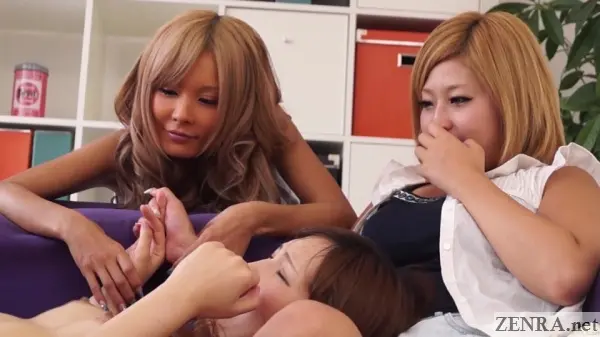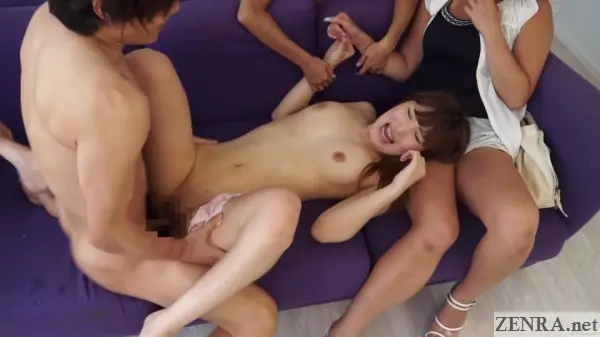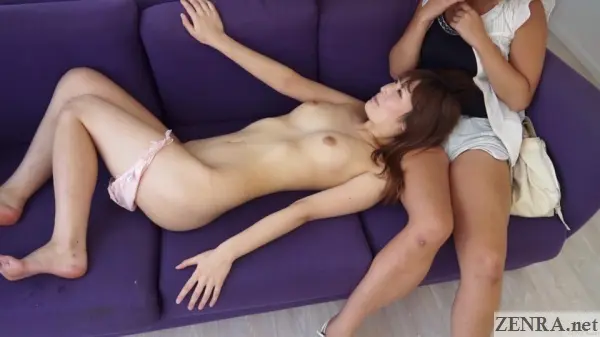 Having Sex While My Friend Watches
Part One with English Subtitles
(Continue to Part Two!)
HOT ENTERTAINMENT does not fail to produce quality. Let's get that out of the way right now. HAVING SEX WHILE MY FRIEND WATCHES is by far one of the most beautifully shot titles we've ever had the pleasure working on at ZENRA. We're no production wizards, but whatever camera setup they had going for this 180 minute release (split into 2 updates) was gold. Many a time both in the Japan AV world and elsewhere there's a huge push for high-definition and beyond with little thought to other elements of a studio that make for good quality. Remember folks, resolution isn't everything.
A title like this one has a little bit of everything. Fans of amateurs? Covered. Lesbians? To some extent yes! Group sex? It's there. Toys? It's there, though we'd rather they weren't (personal preference). Embarrassment, ENF moments aplenty, and unexpected horniness? Yes, yes, and YES.
I'm gushing about this title I know, but it's hard not to. It's one of those AV rarities that features such a spicy theme and picture-perfect production and should be fan-favorites by pretty much anyone.
HAVING SEX WHILE MY FRIEND WATCHES is unique in its setup: you can consider this title to be split into two main parts each with their own sub-scenes. The first features TSUBASA MIYASHITA, the hyper-gyaru tanning salon junkie who stays dressed for a change. Here, she acts not as a 'friend', but as a kinda sorta emcee and color commentator to the sexual embarrassment that unfolds in front of her. If you've seen TSUBASA before, the way she acts here is a no-brainer. Think outgoing, loquacious, and raunchy all in equal parts.
The second act of WHILE MY FRIEND WATCHES is one that does raise a few eyebrows--mine included. TSUBASA is absent and in her place is an actor called MU-TAN. If you've seen our Massages Gone Wrong titles, you probably have seen him. MU-TAN is an actor many women go crazy for. He's not buff, but he does have an above-average sized erection, pale skin that's blemish free, and that crazy perm. For some reason he reminds me of a slightly younger and very Japanese Benedict Cumberbatch. He's got one of those reptilian faces women either love absolutely or find hideous with zero middle ground.
MU-TAN acts as the emcee and head penis in the second act which of course features some fantastic embarrassing sex while friend watches elements, but the final 40 minutes or so has the second group of women he entertains have sex in separate areas. WHY??? We wondered this, reviewers on other sites lamented this, and it truly makes one question the reason for splitting them up given the overall theme of HAVING SEX WHILE MY FRIEND WATCHES. What's more, one of the women in the final group was played by YUI KAWAGOE* so I doubt natural amateur shyness was the cause of the split-up.
*YES, even though this is an 'amateur' title, sometimes AV stars of "lesser" popularity fill in the shoes as it's way harder than you think to convince real experience-less amateurs to have sex in front of people.
One final sliver of negativity before I return to praising: the final scene. Many a time we receive emails wanting to see more uncensored titles. Nobody's a fan of mosaic, but a good deal of what happens with uncensored is straight-forward hardcore (WHY?). Amongst these titles are many that can be considered to be shot hamedori-style which is the Japanese version of gonzo pornography (also known as 'POV'). POV sex amongst two people with no other film crew is fine, but sometimes if it's not done right, you get quick foreplay and coitus without a romantic element. Case in point: compare YUI KAWAGOE's sex scene (the second to last scene in this double update) to the final one featuring her friend 'TOMOKA'. Compare, contrast, take notes, and report back for a VIP upgrade* (*only for currently active monthly 'Download + Streaming' subscribers).
We'd love if all the scenes for HAVING SEX WHILE MY FRIEND WATCHES were filmed in the studio used for the first half of this release. It's huge, airy, and has windows that stretch to the floor allowing a lot of natural light in. Going by how the outside light seemed to vanish partway through the first encounter, we've a feeling the second scene featuring an actress who looked like SAKI MIZUMI's** bizarro world twin she doesn't like to talk much about was actually shot first. However, given the rowdy group element of RIKO and HARUKA's 'encounter', they were swapped to hook in the viewer and only extreme nitpickers like ZENRA staff would notice the change in outside light.
**Fans of SAKI MIZUMI rejoice as we'll be featuring her in a few months!
Seriously though, HAVING SEX WHILE MY FRIEND WATCHES is a fantastic title. The camera-work is superb. The camera quality is beyond amazing and is production TV quality-good if not better. This title mixed and matched real amateurs with full-fledged AV stars to great effect and the ENF, CMNF, and CFNF elements all had their time to shine. This is NOT a title to miss. This update may have went up early on in the year, but it's already a contender for the top ten OF the year. Hats off to HOT ENTERTAINMENT! They earned it!
PS, *at least* TWO sequels from the same series are coming to ZENRA! One is planned for the fall of 2017 and the other is still TBD.

A Message to subscribers and also potential subscribers: this movie is labeled as an Exclusive release because this is the first official presentation of it outside of Japan. We would like to know your impressions of this production. Did you like it? Did you not? Your feedback is truly appreciated as it can help us decide the best possible Japanese adult video entertainment for you from here on out. Don't be shy and please feel free to contact us with your thoughts!
Lines of Subtitled Dialog: 2391
4 Files 2.83GB
01:26:51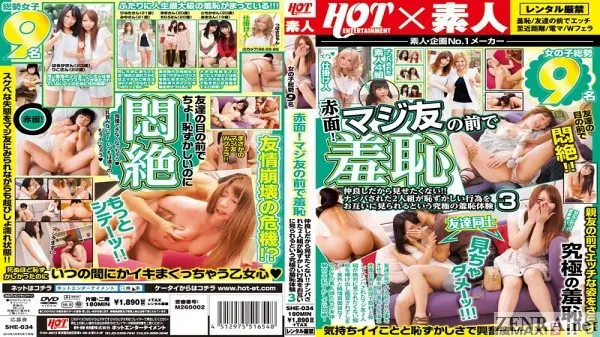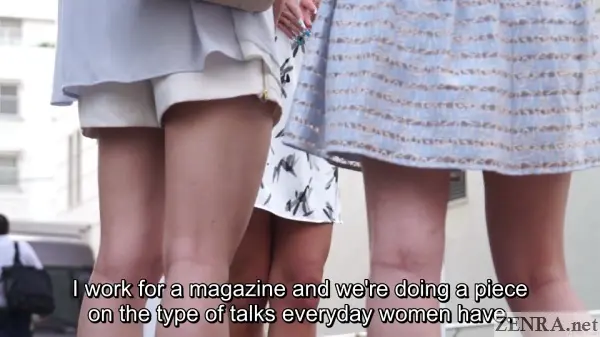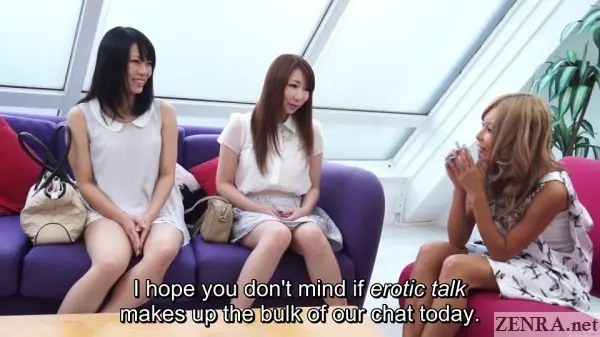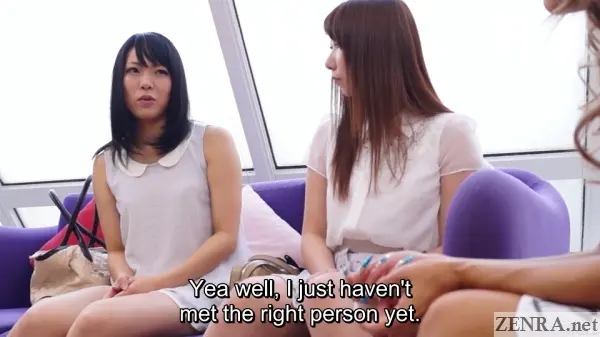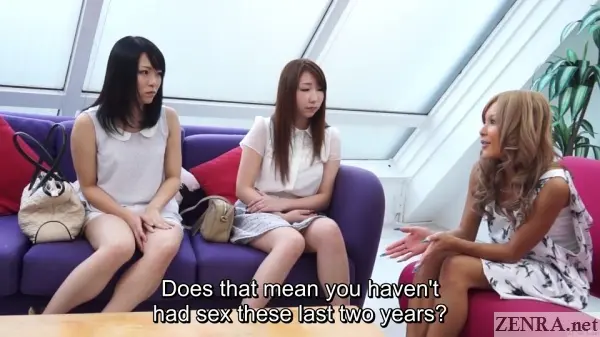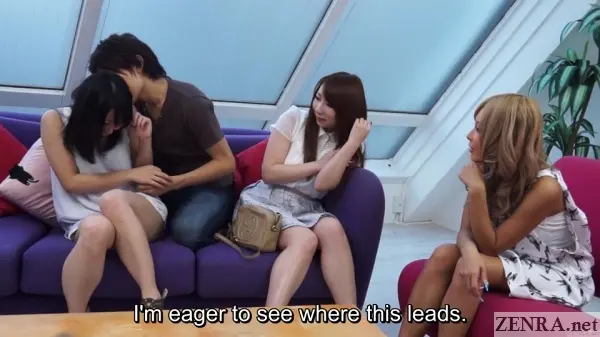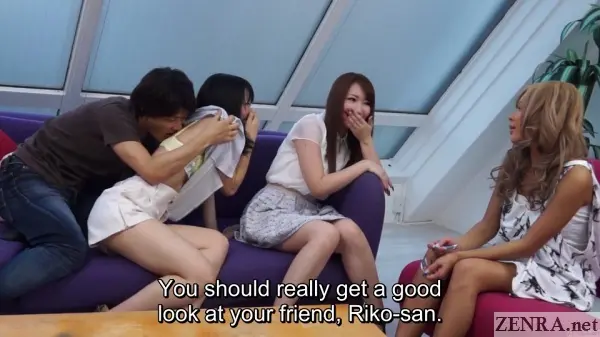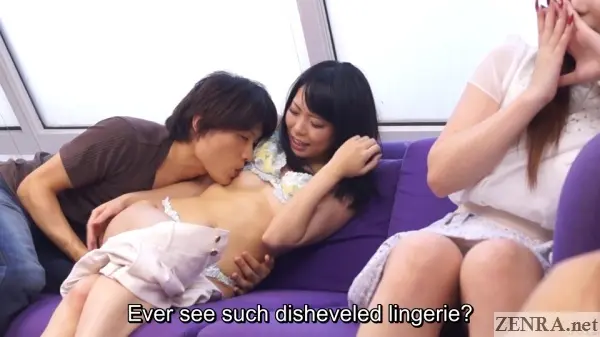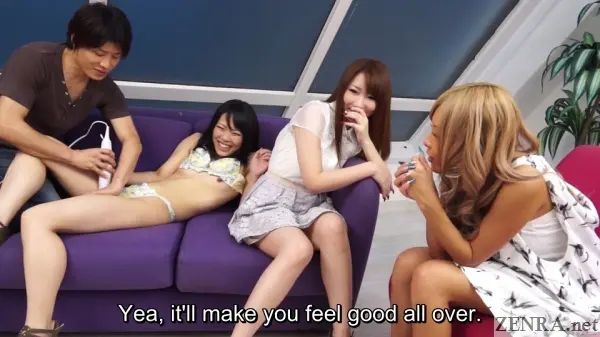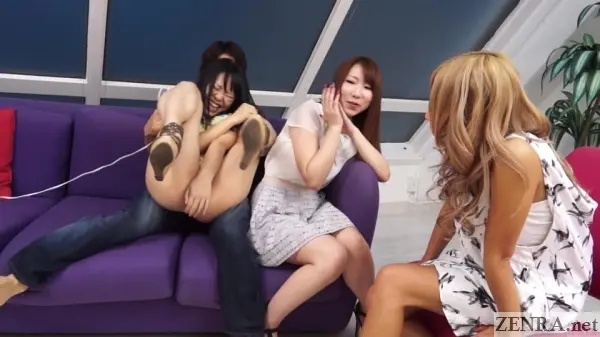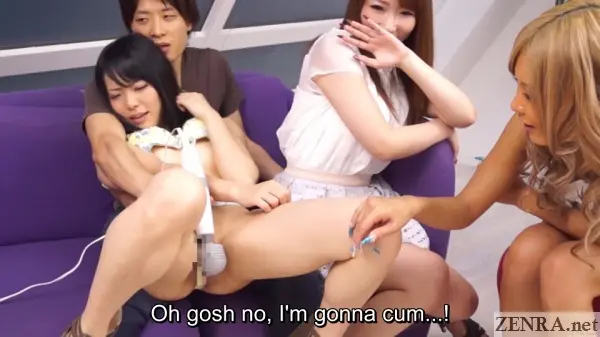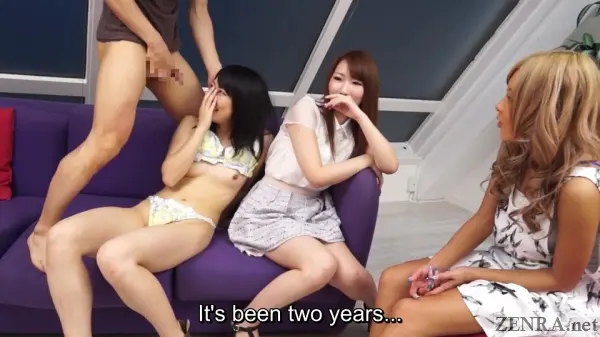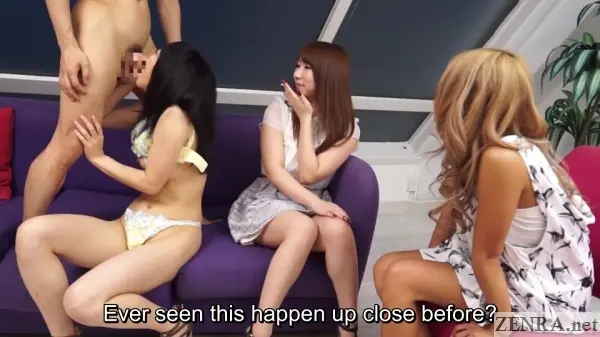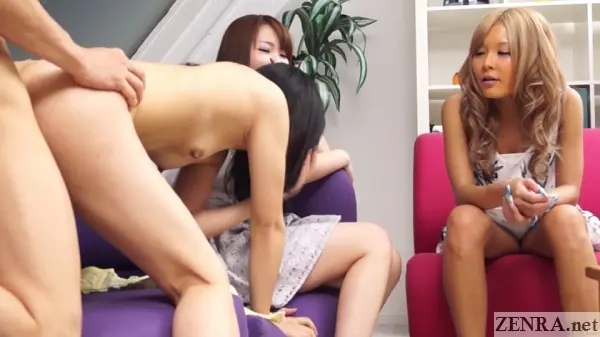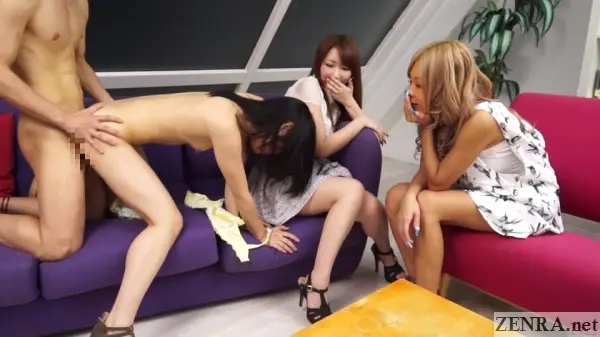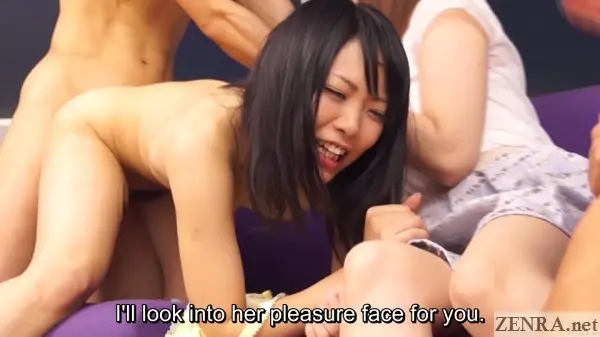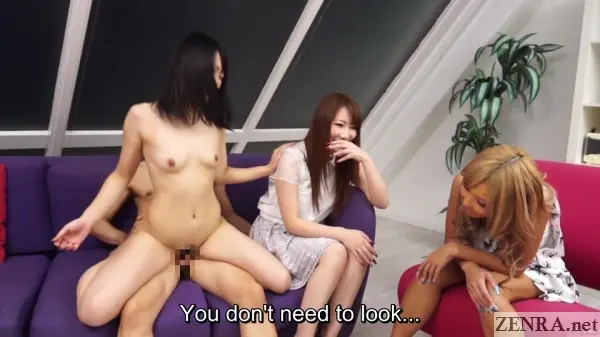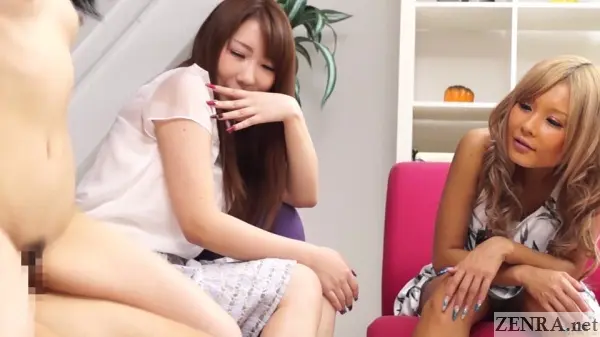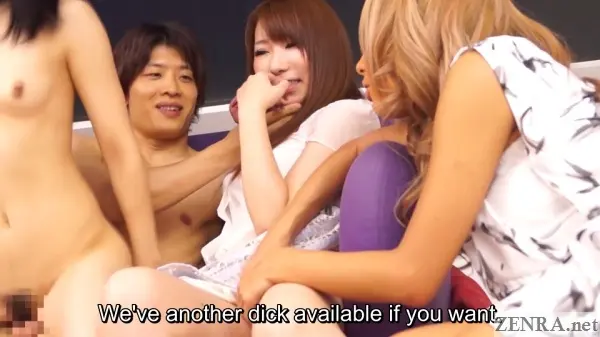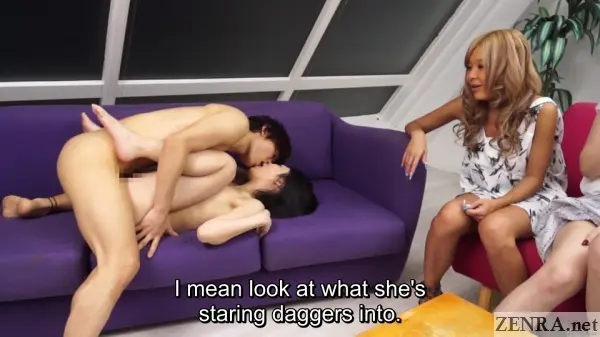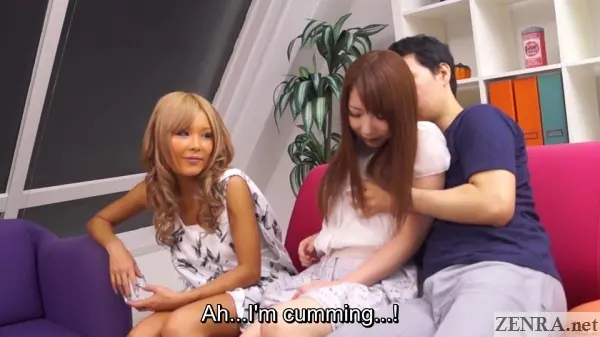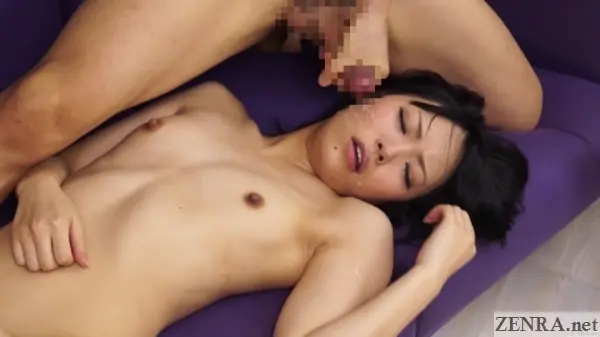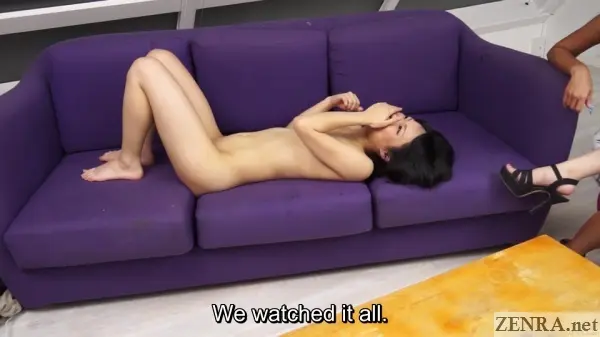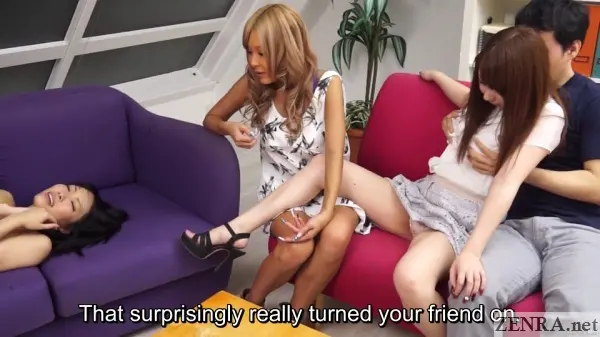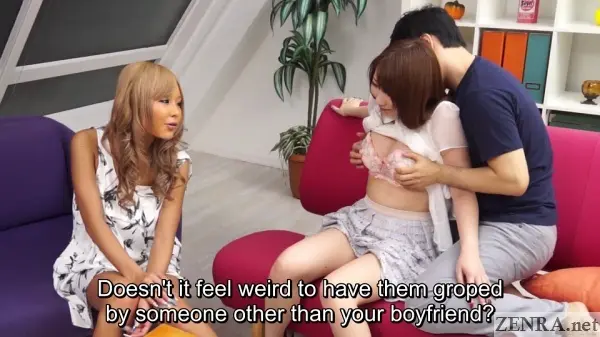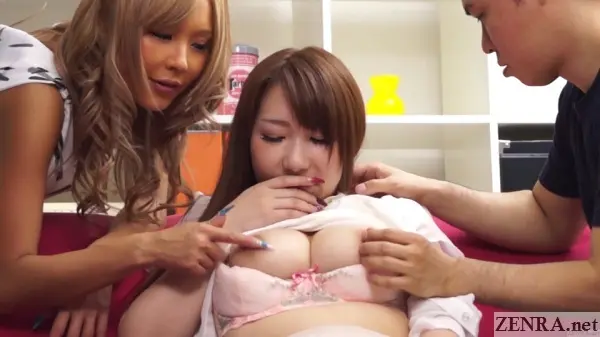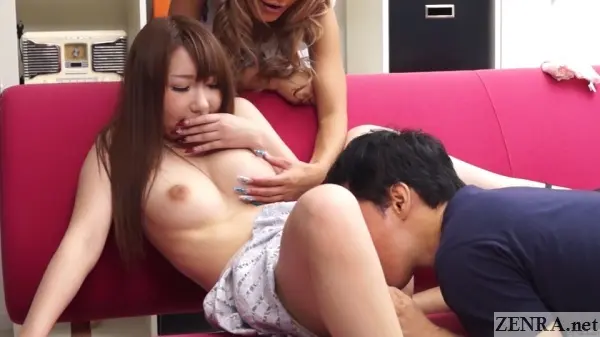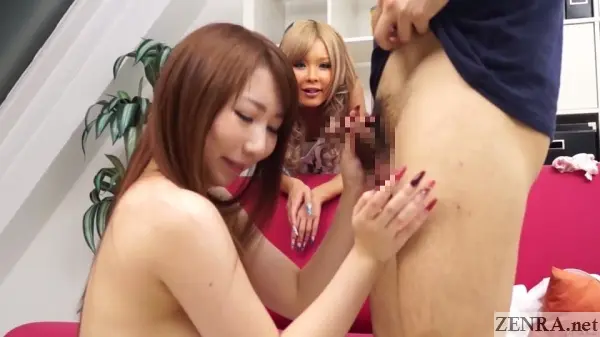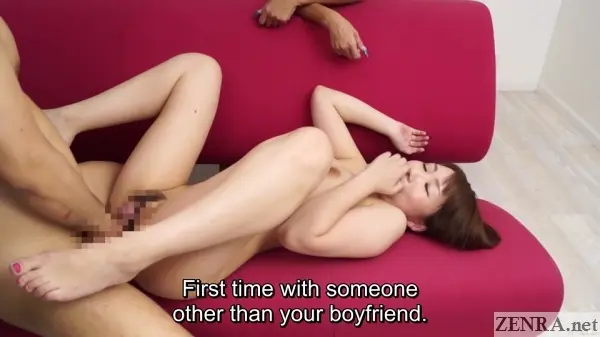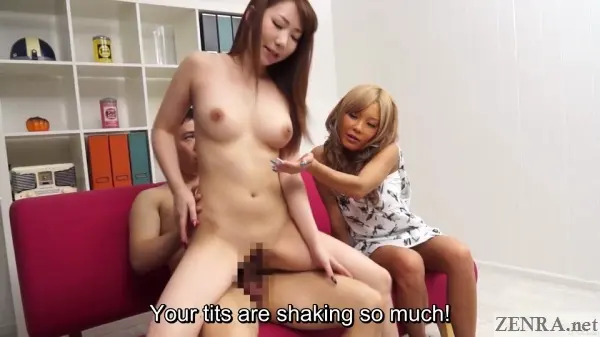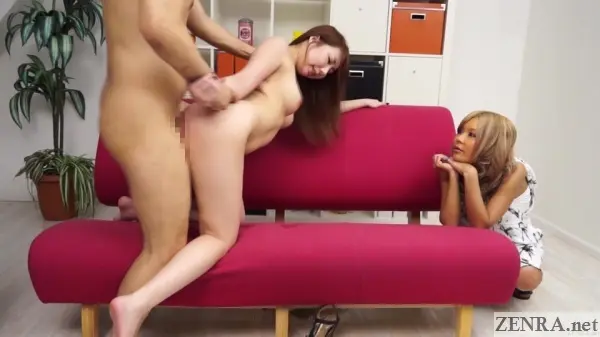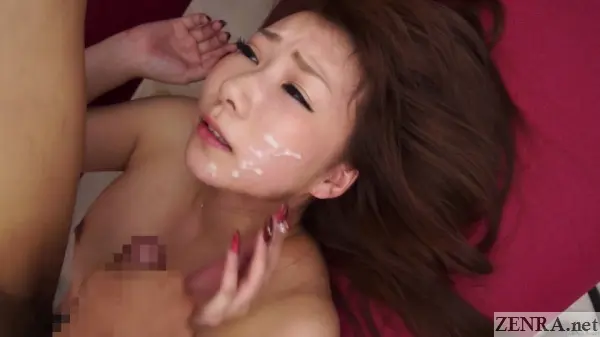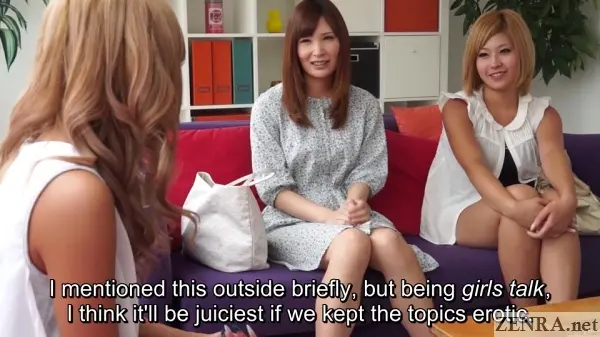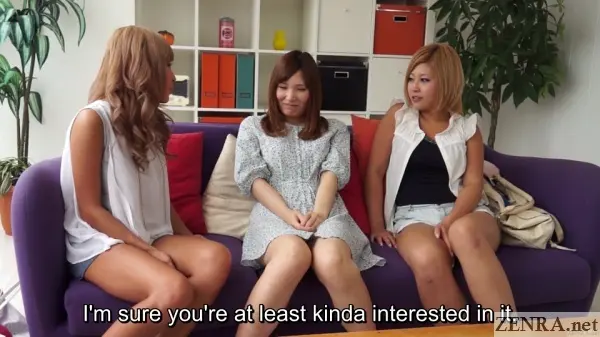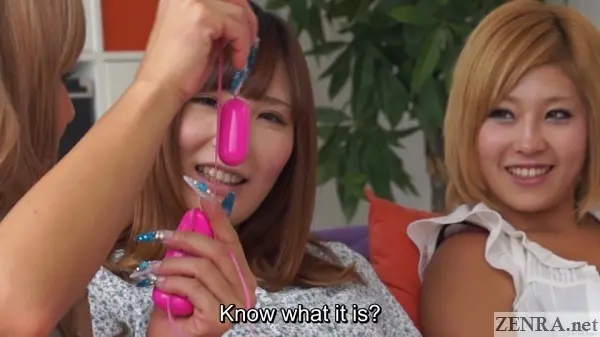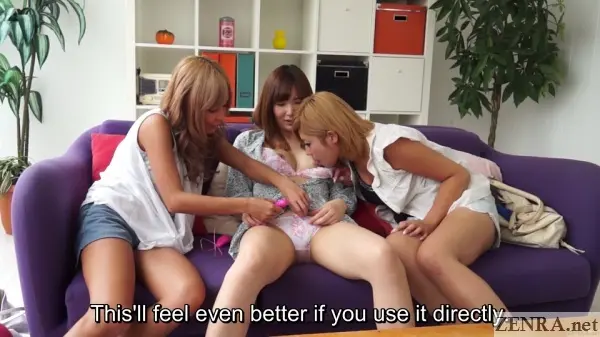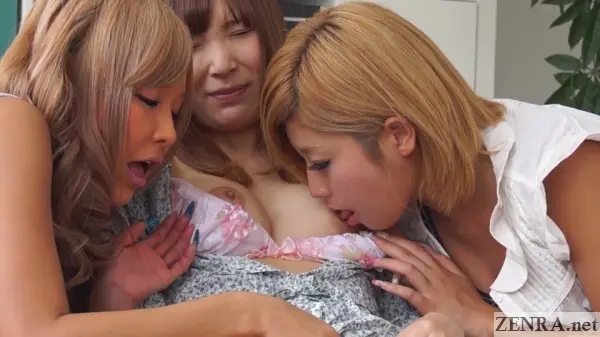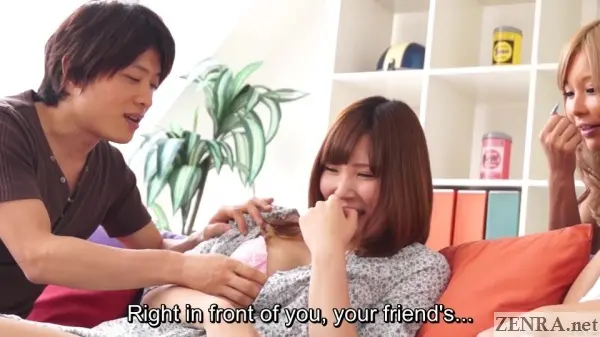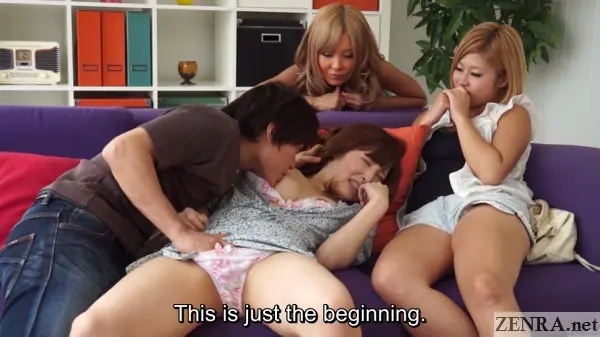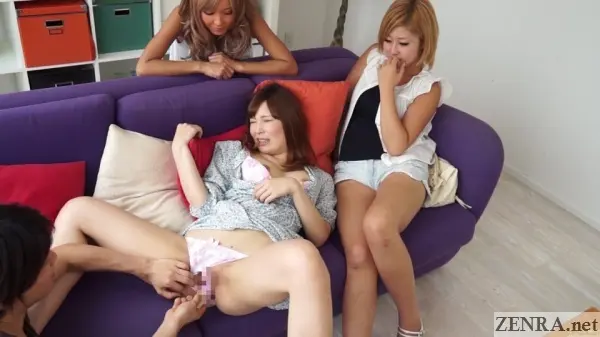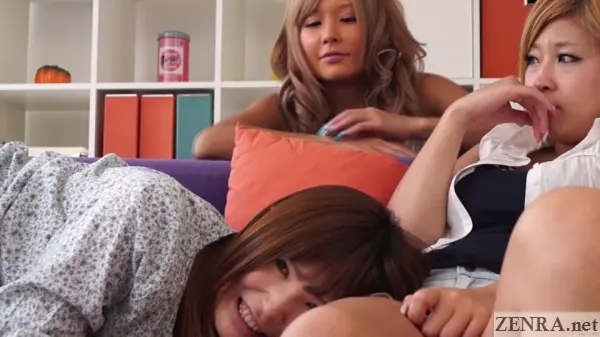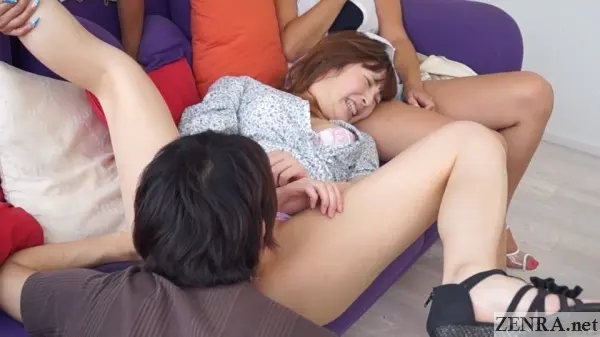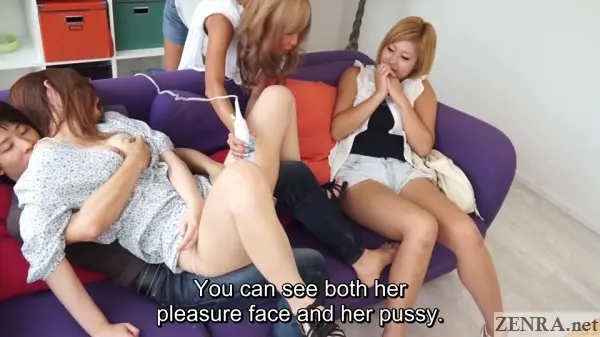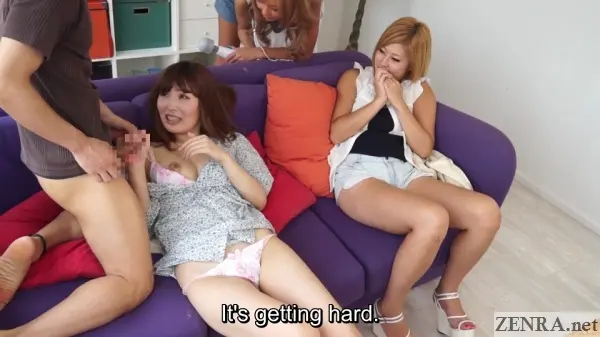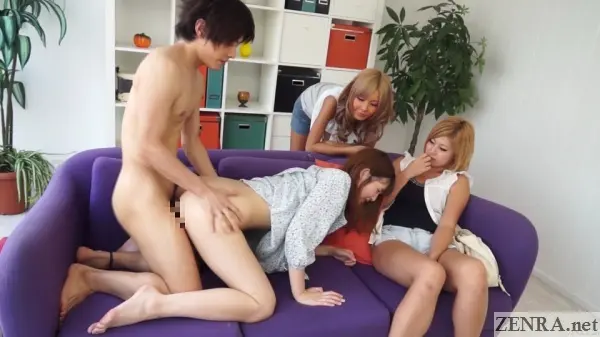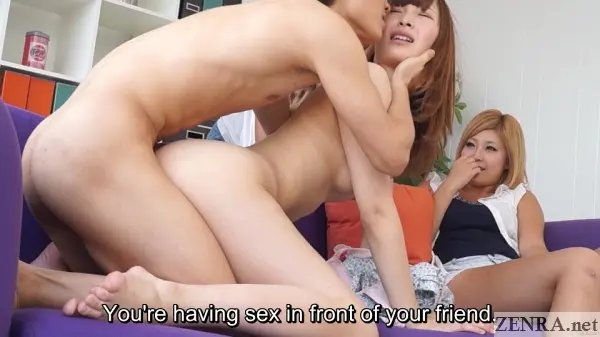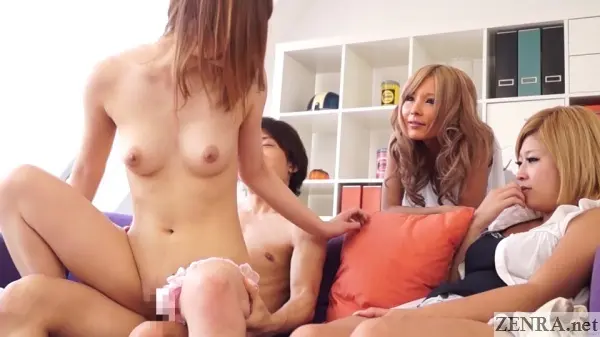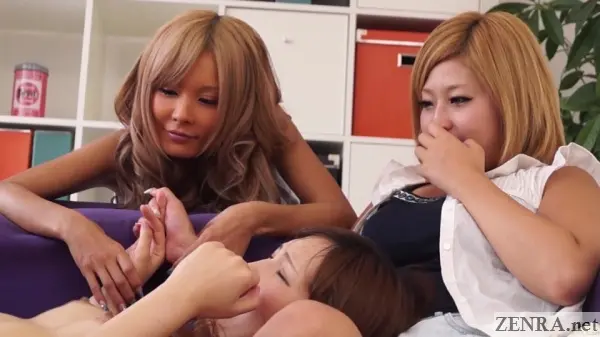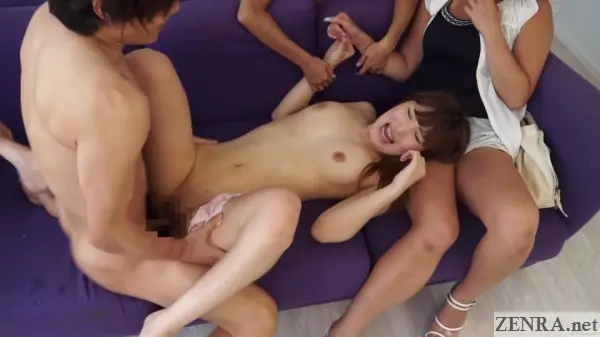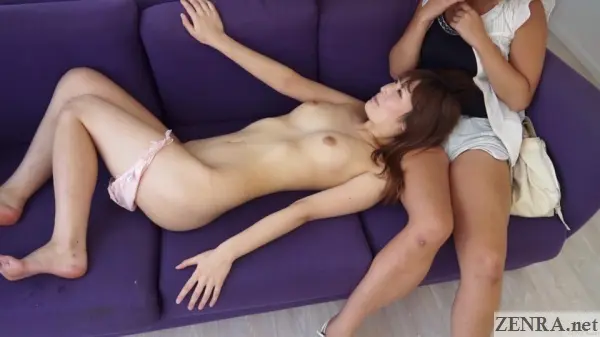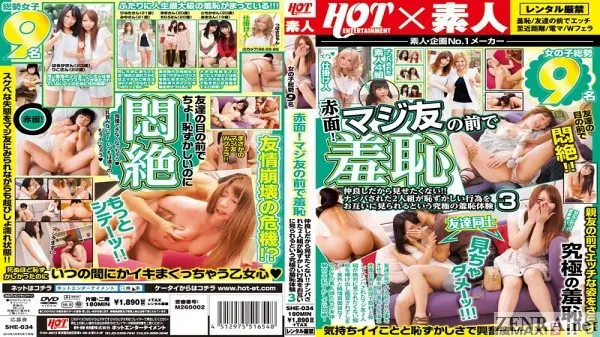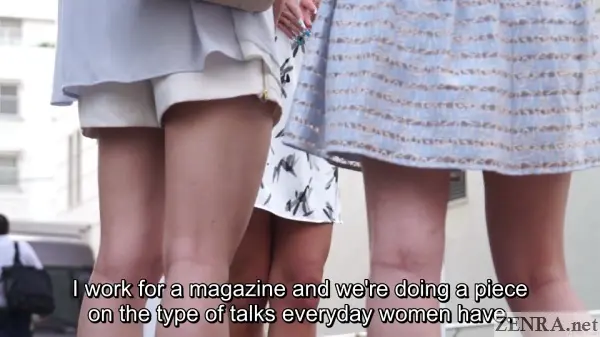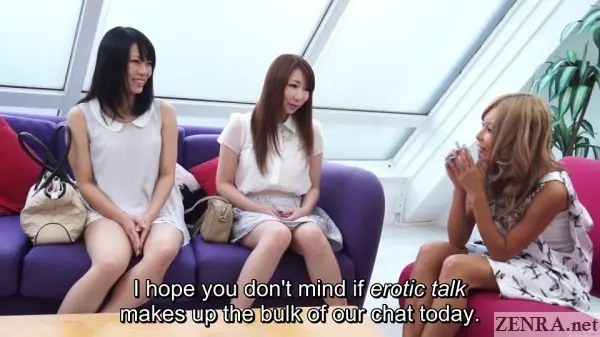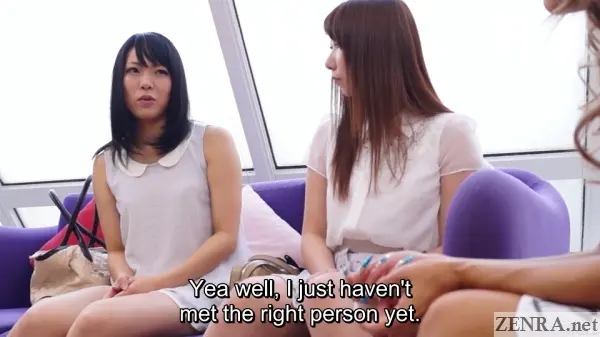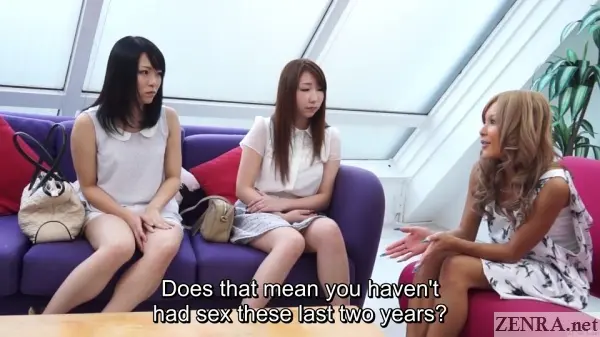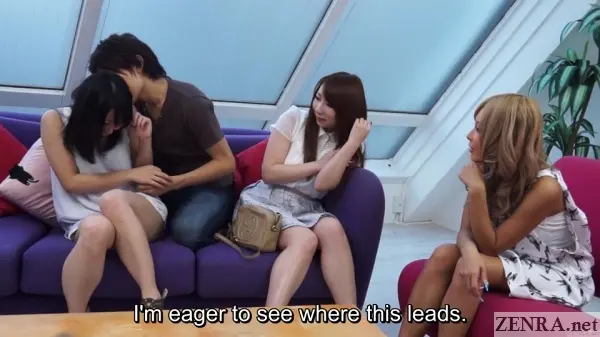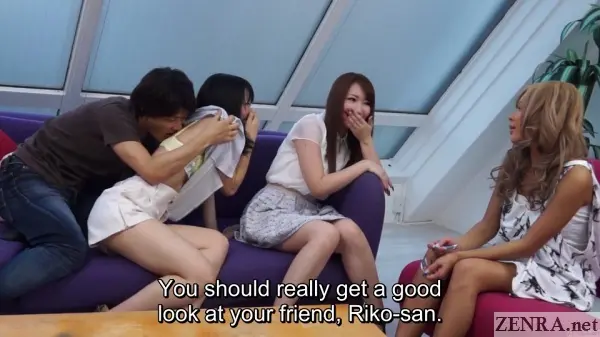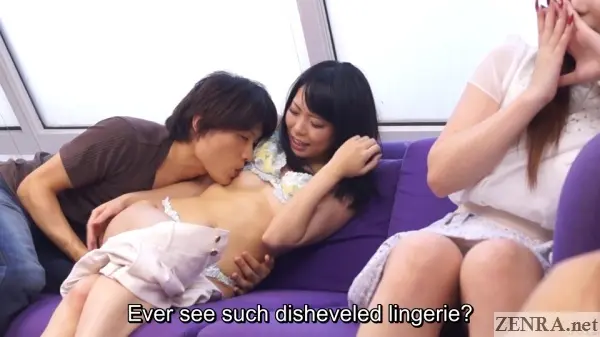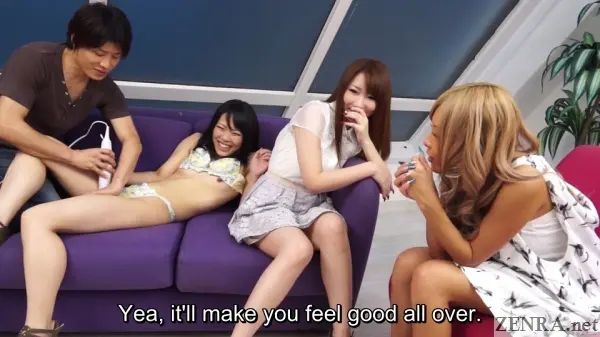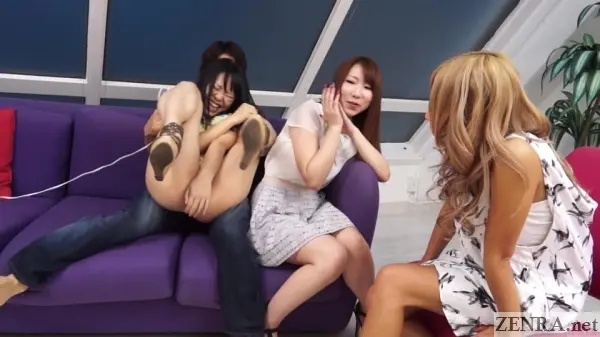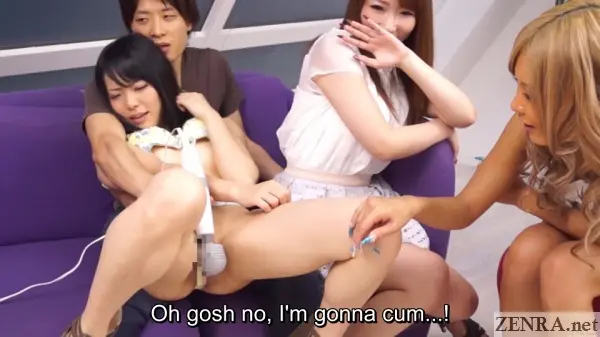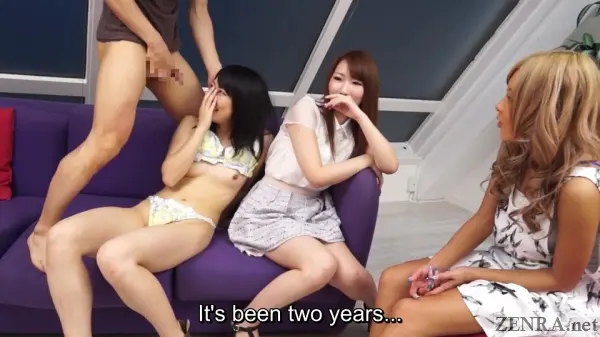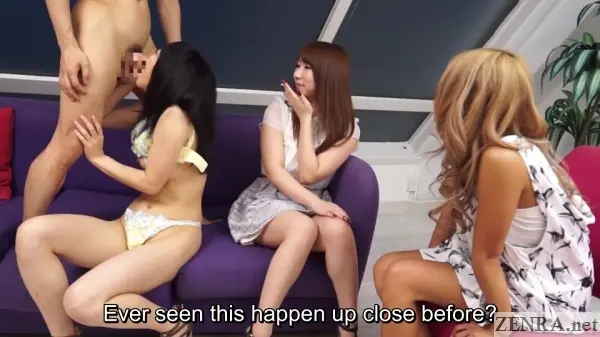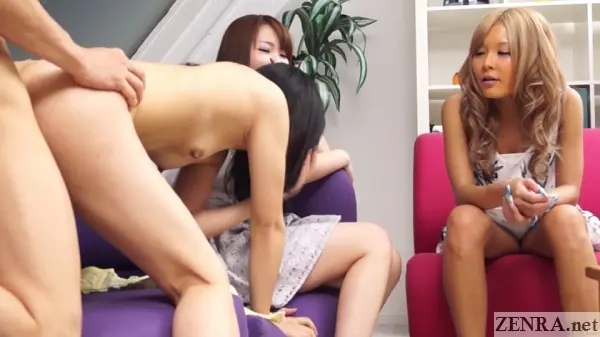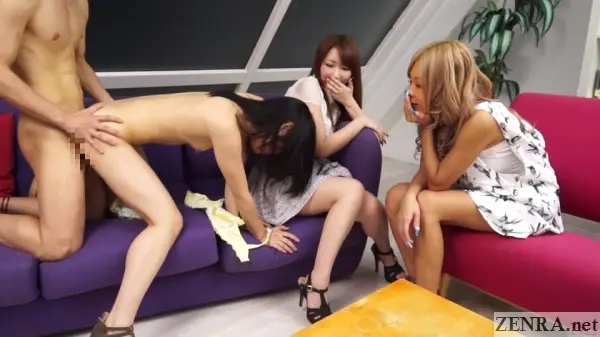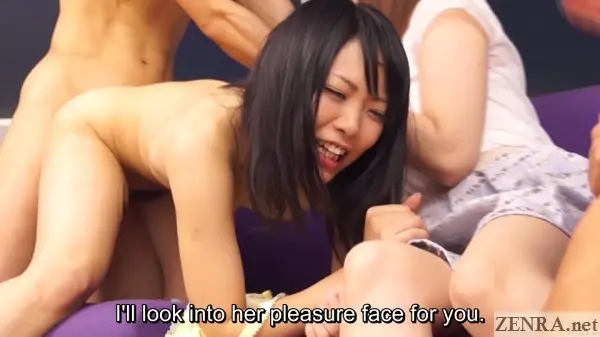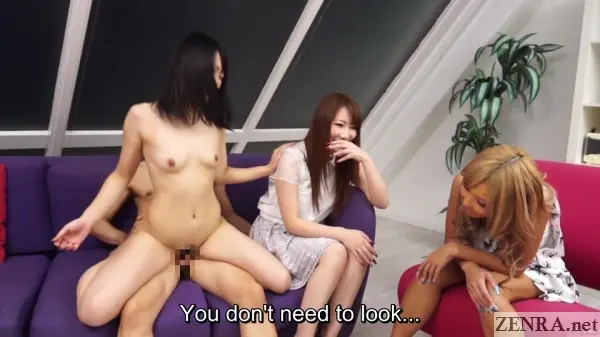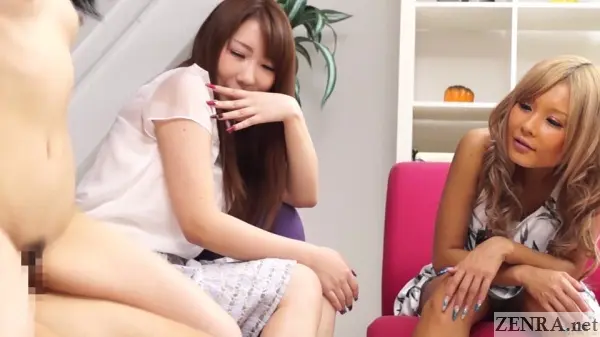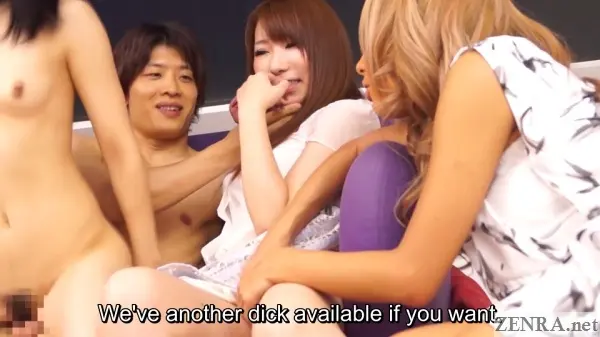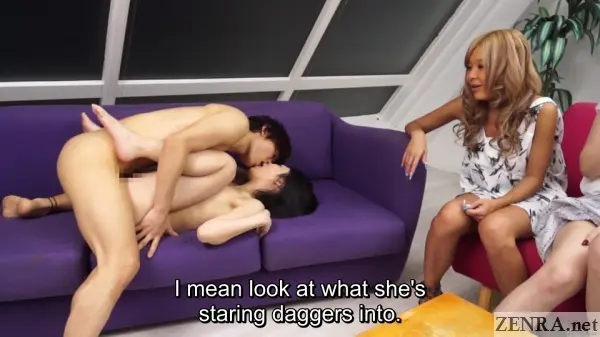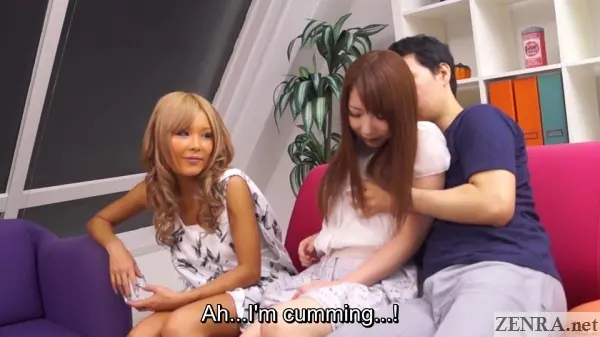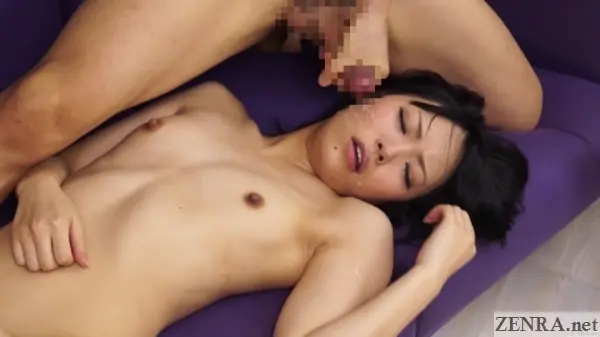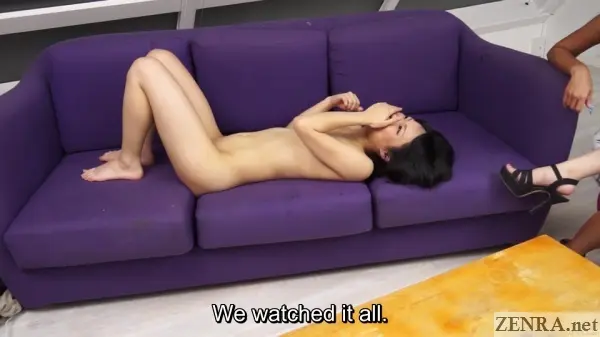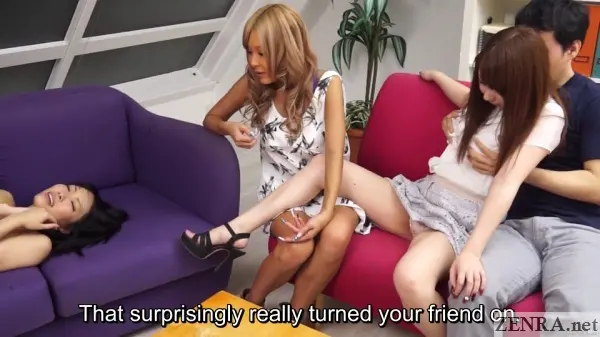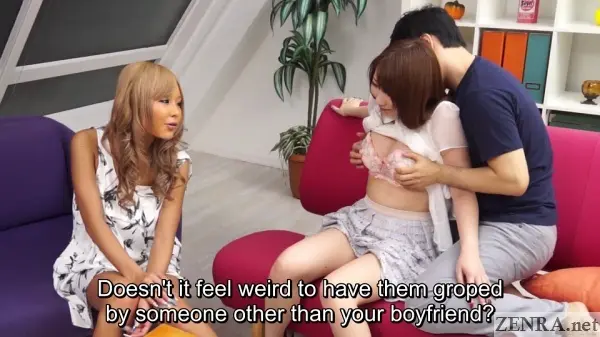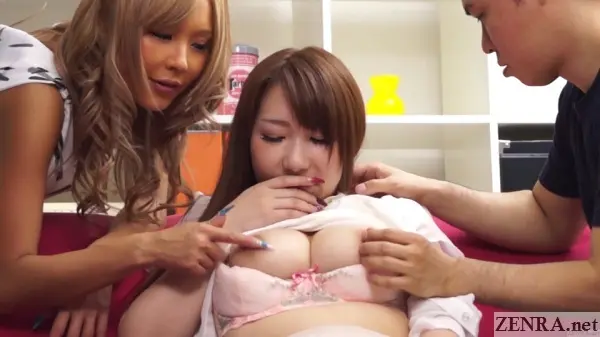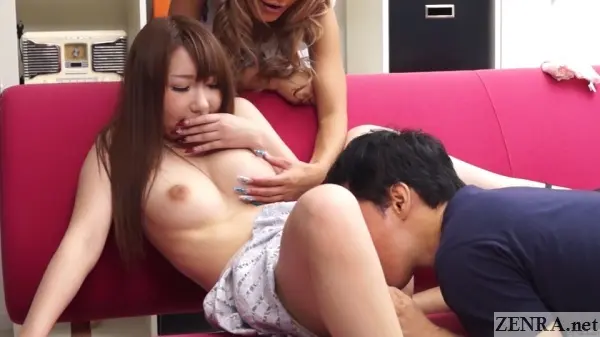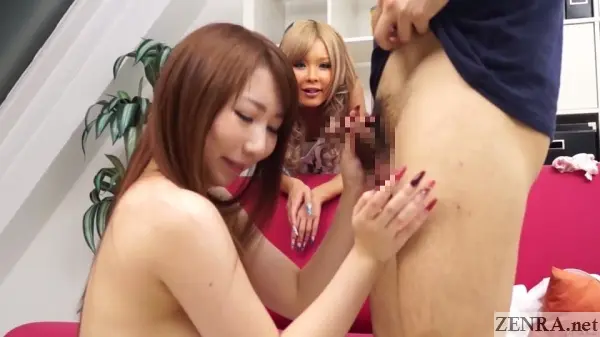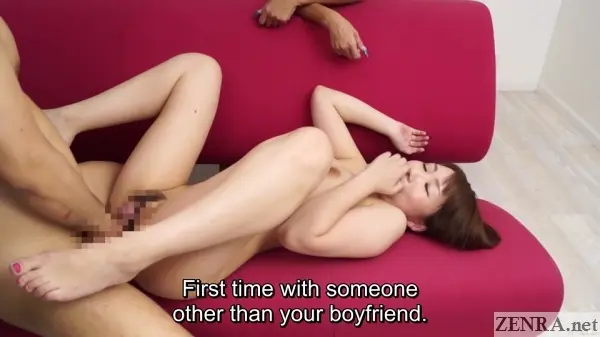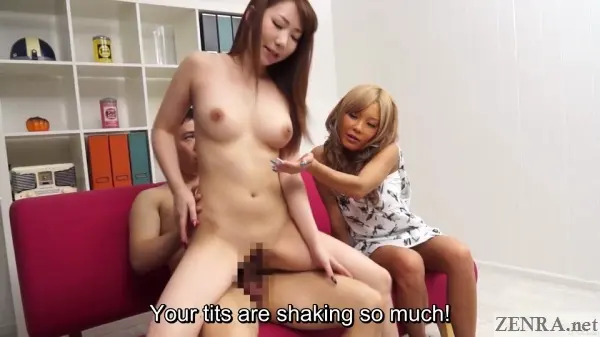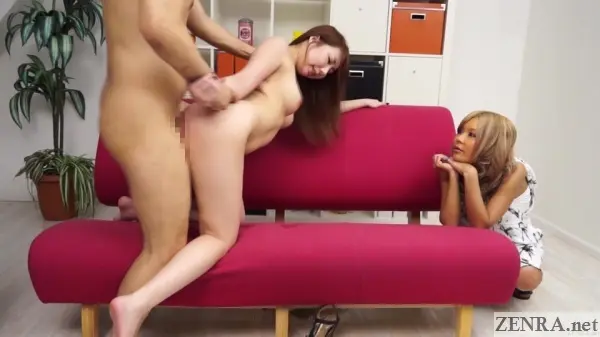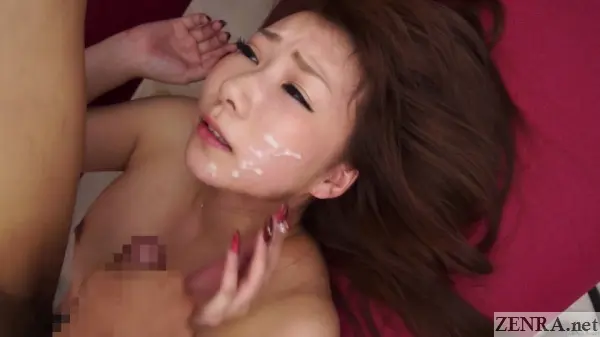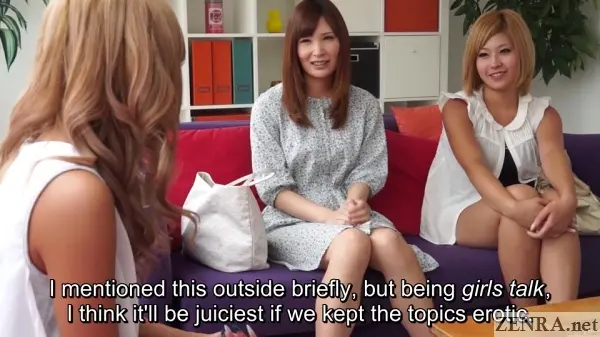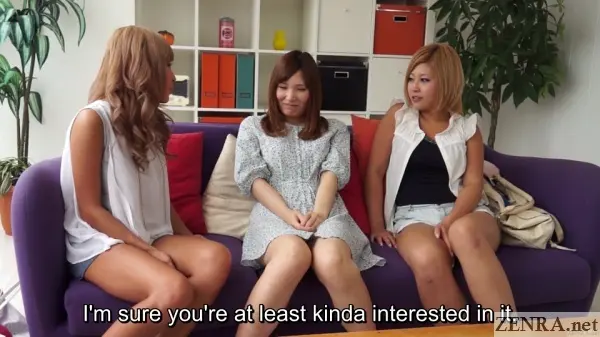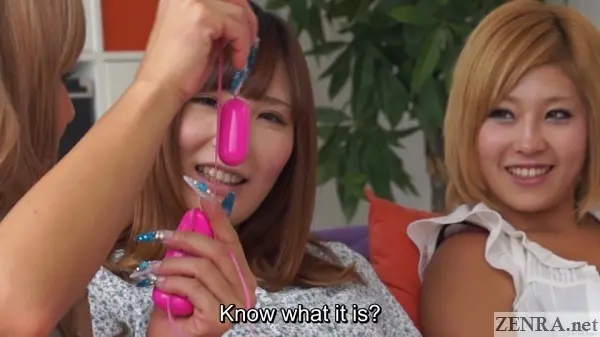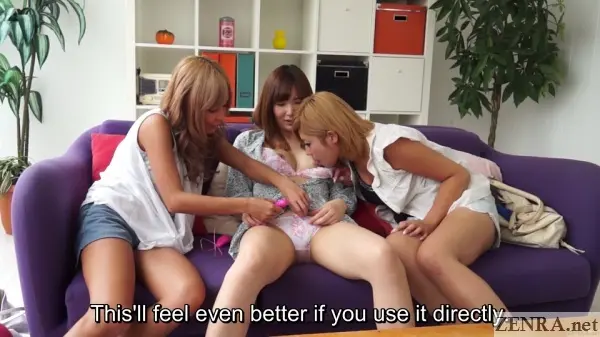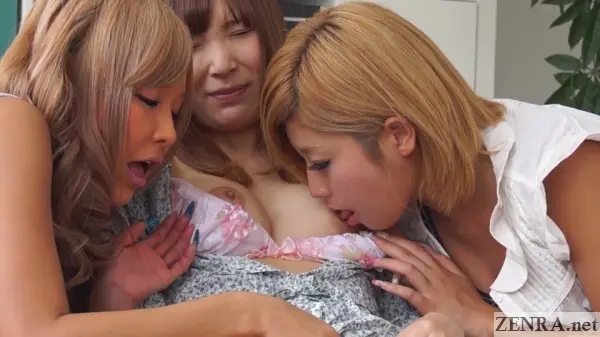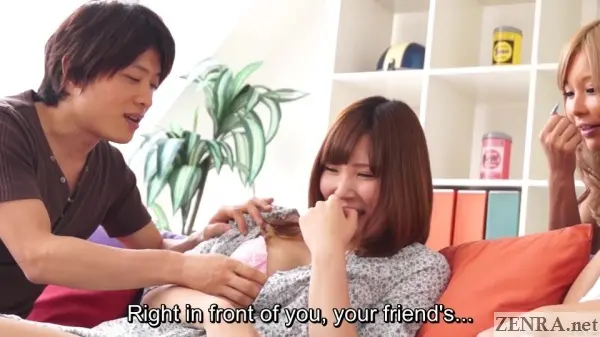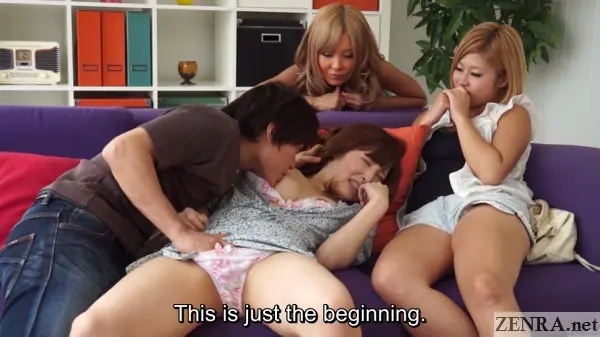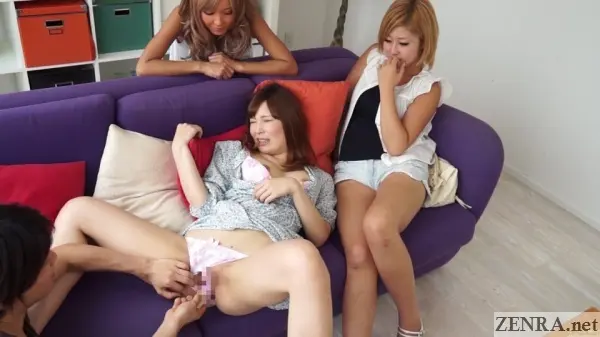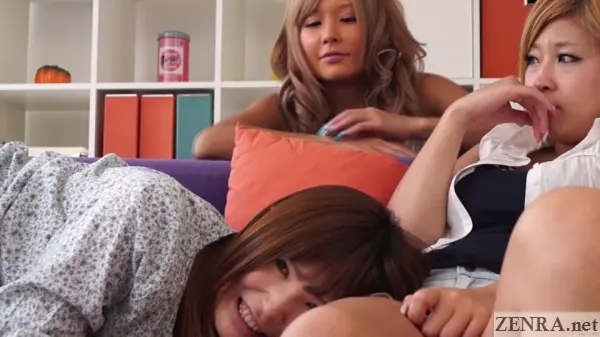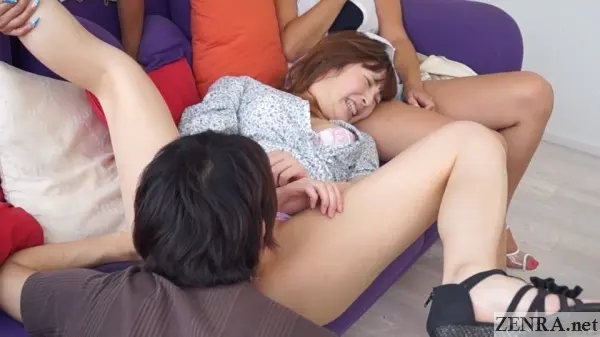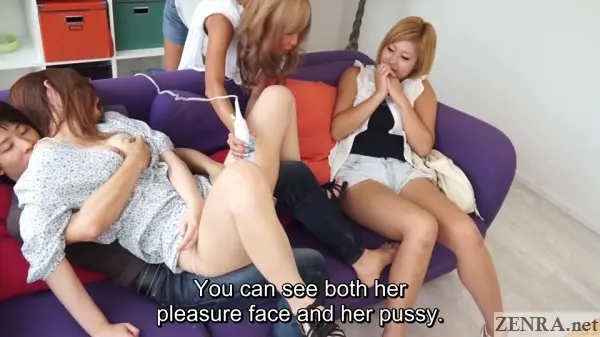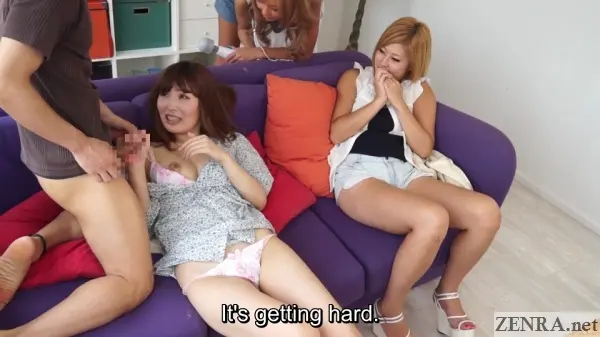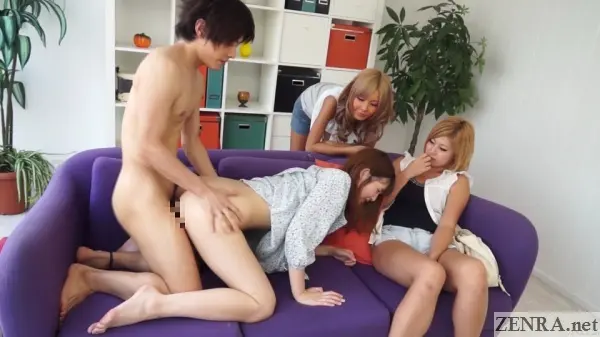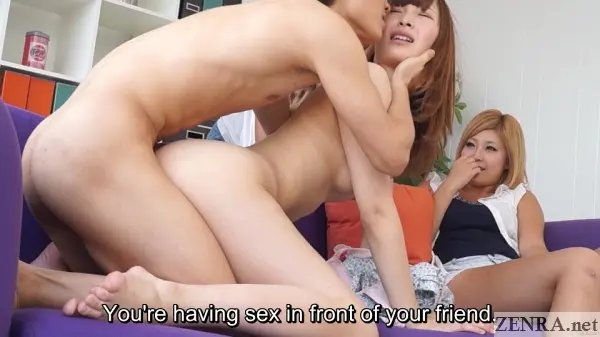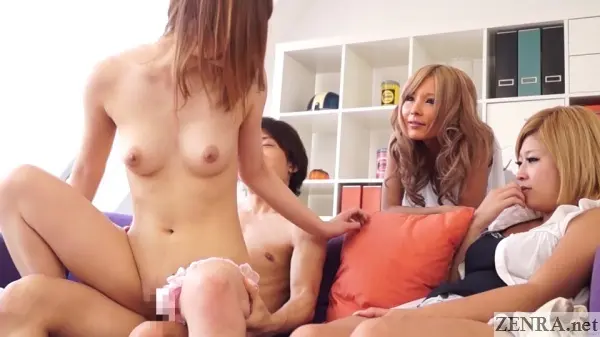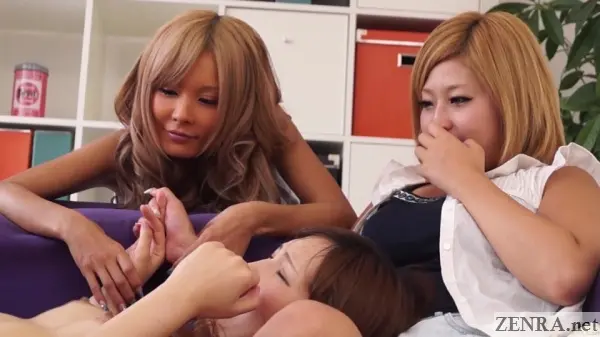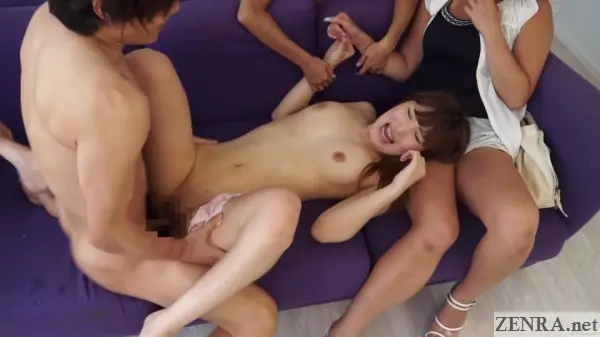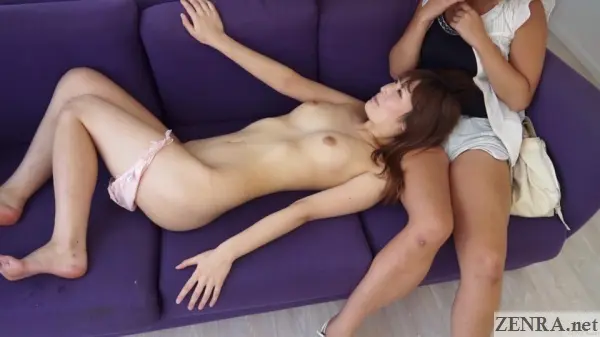 Having Sex While My Friend Watches Part One