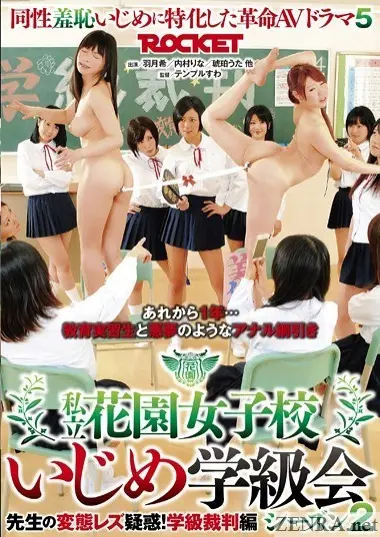 Absolutely Shameful Hazing at the All-Girls Academy Season 2
Published September 3, 2018
All Nozomi Hazuki wants is to be a normal teacher with tenure but both seem pipe dreams as a new class puts her through perverted hazing via ROCKET.
Absolutely Shameful Hazing at the All-Girls Academy Season 2
Published September 3, 2018
#Subtitled
#HD
#Exclusive
All Nozomi Hazuki wants is to be a normal teacher with tenure but both seem pipe dreams as a new class puts her through perverted hazing via ROCKET.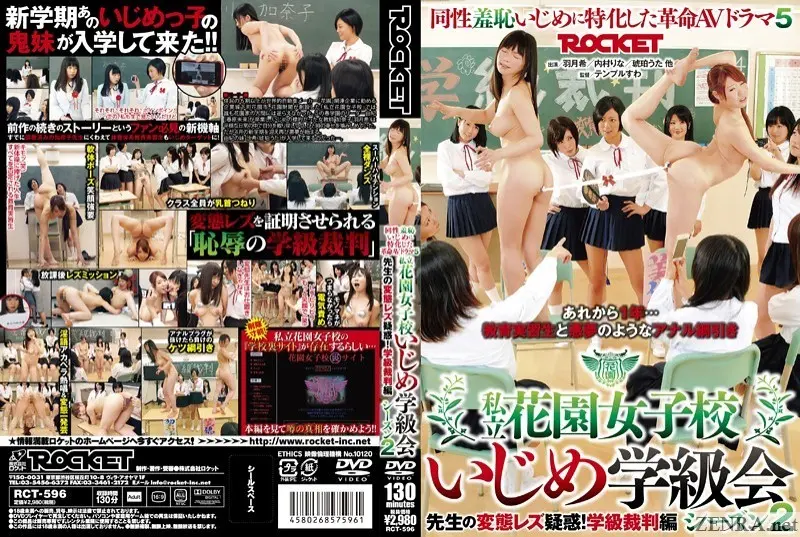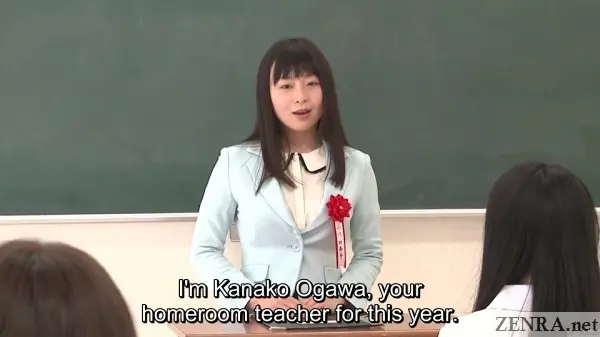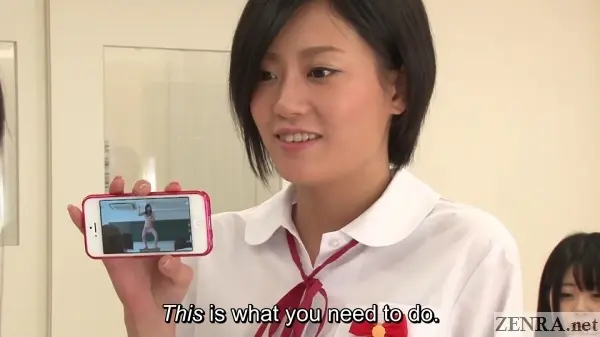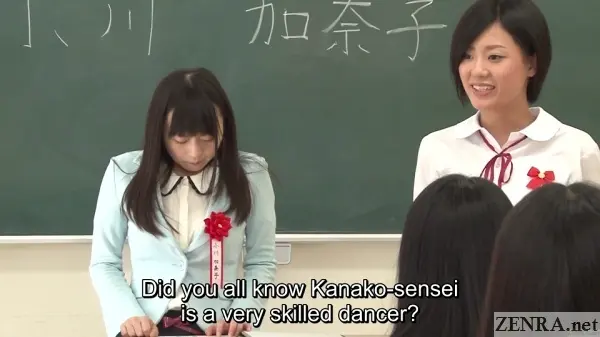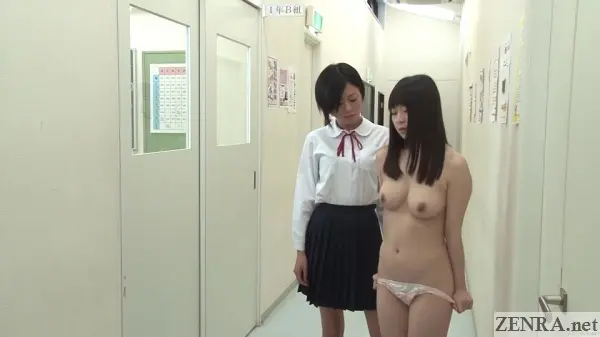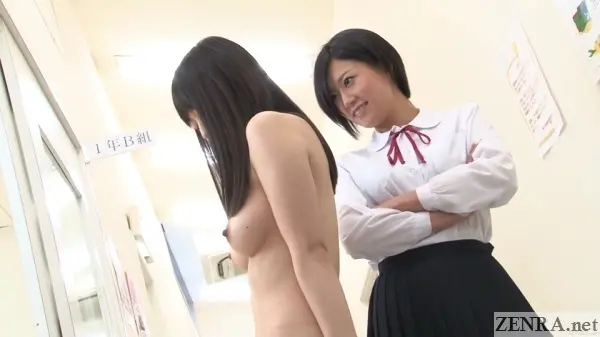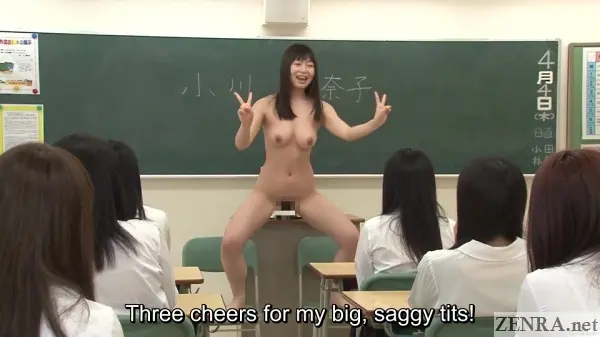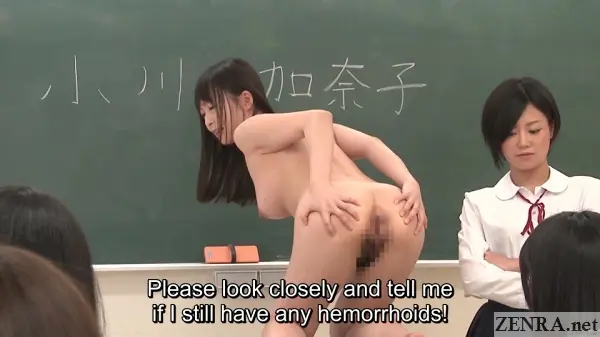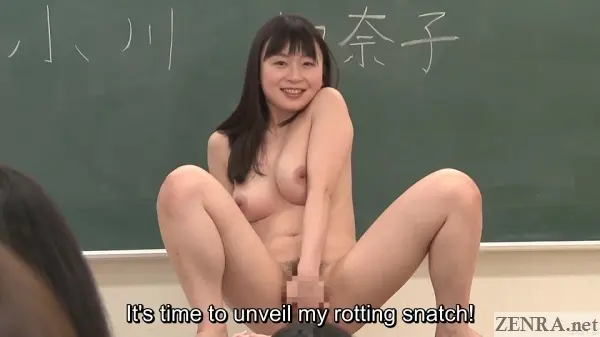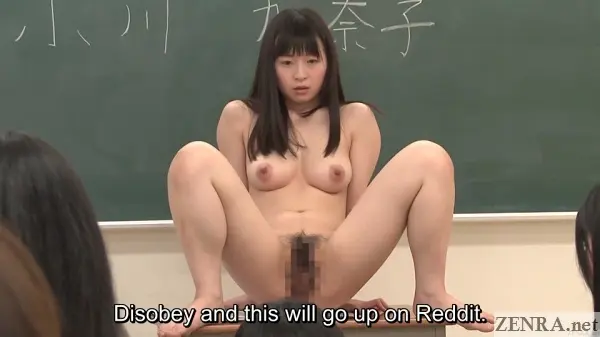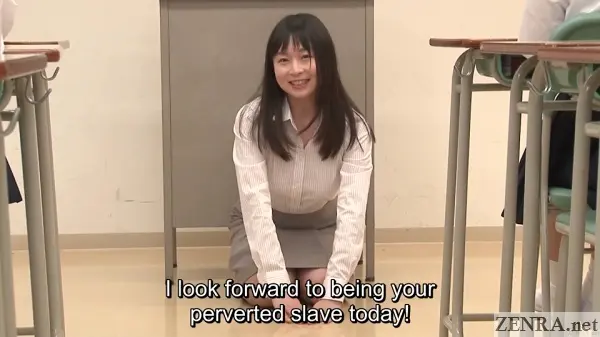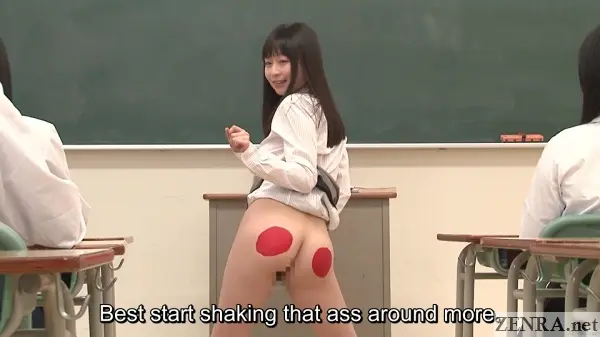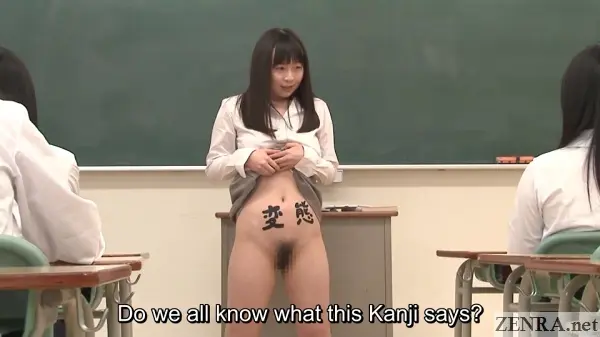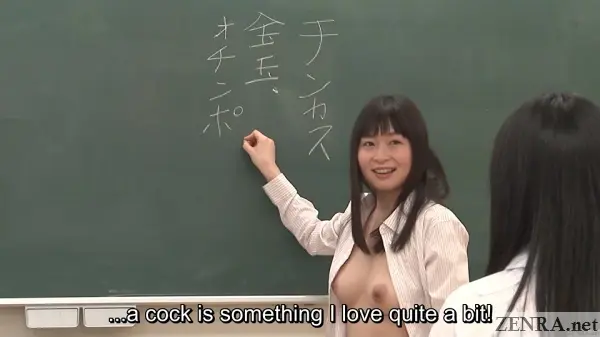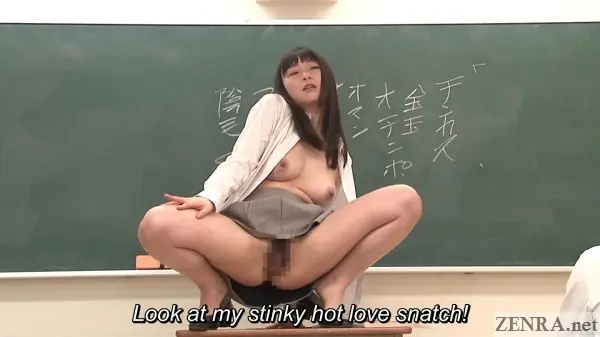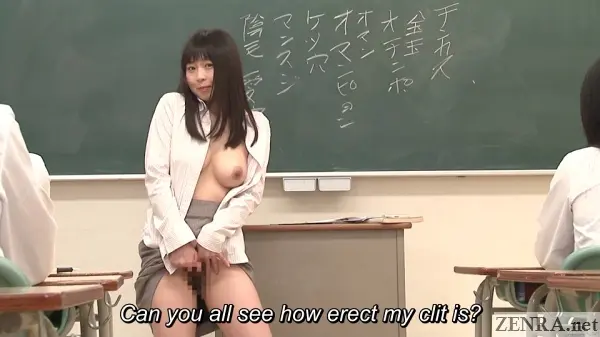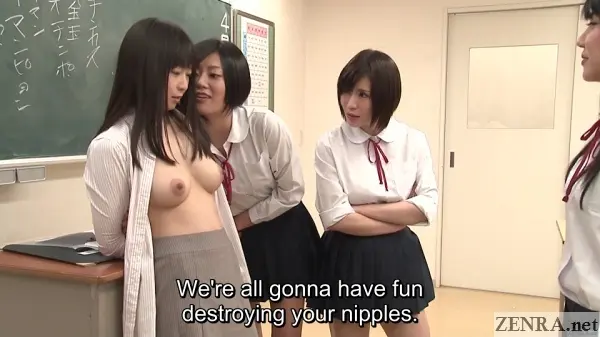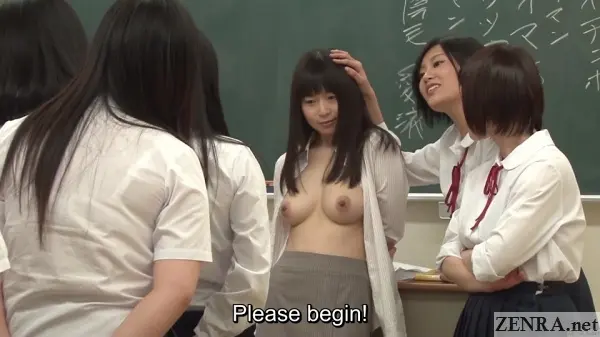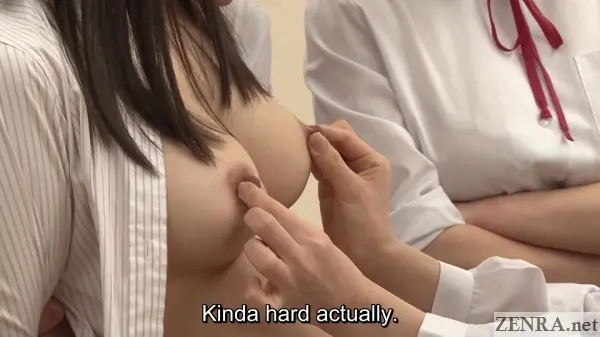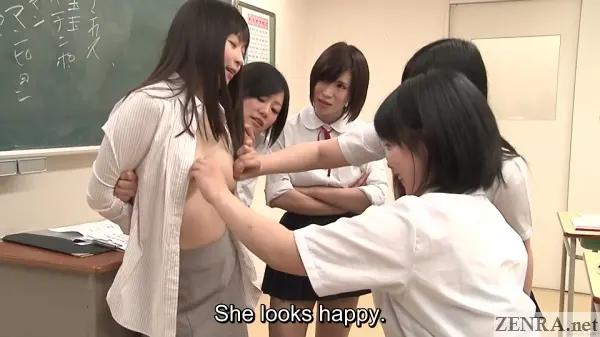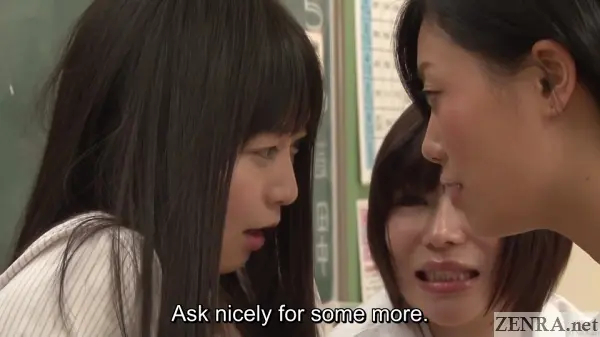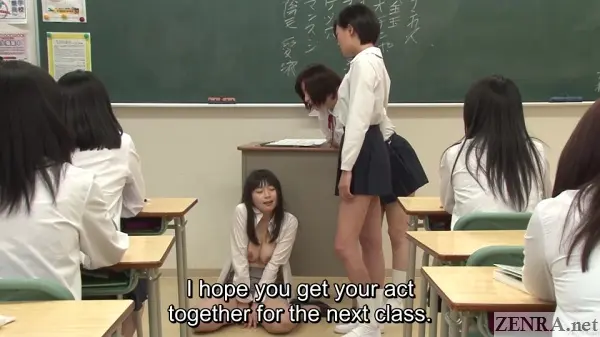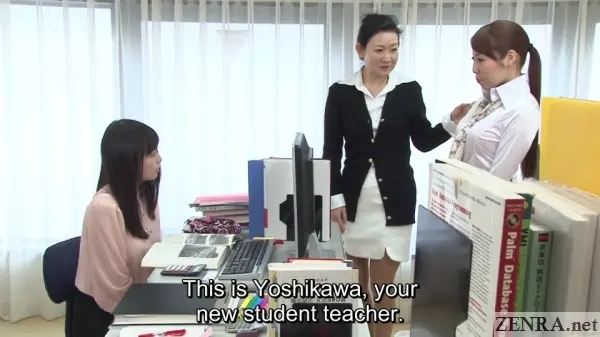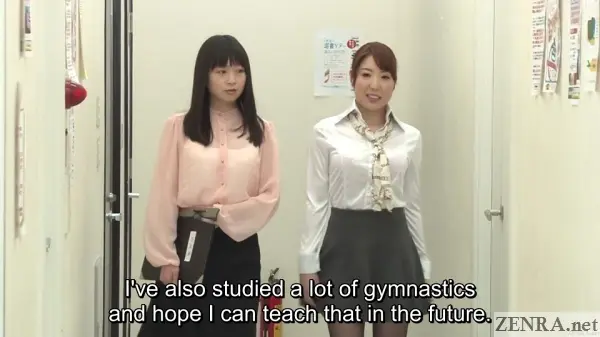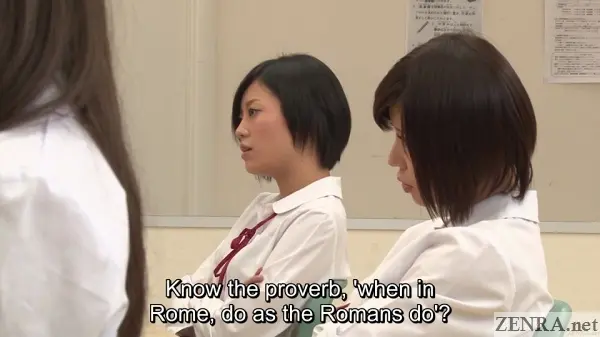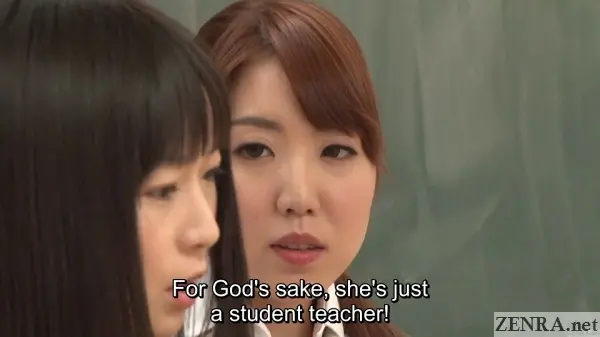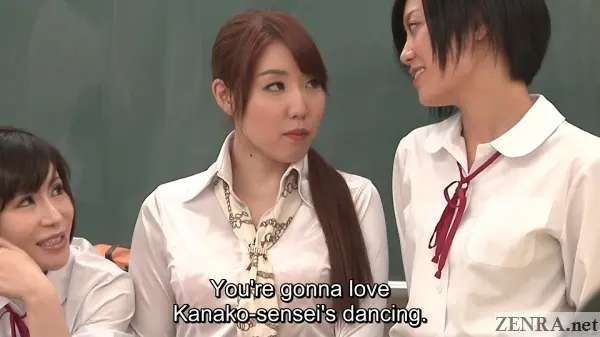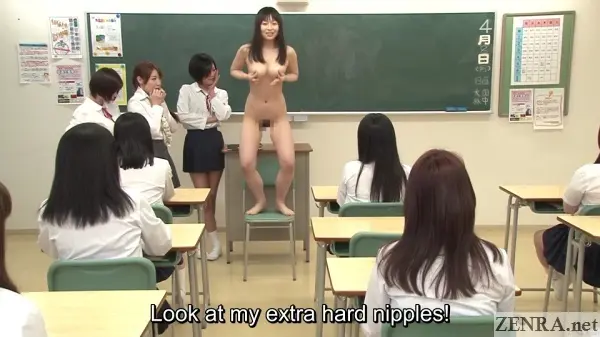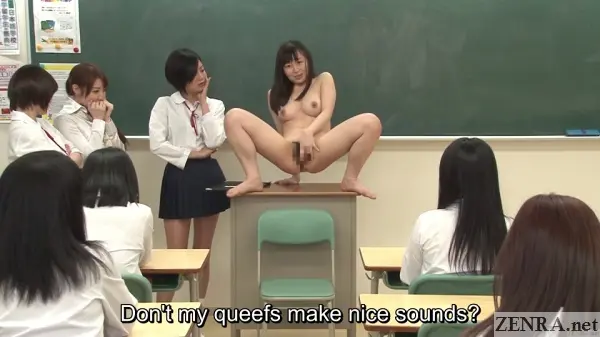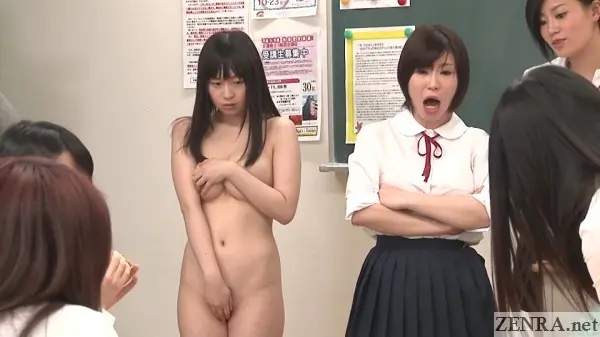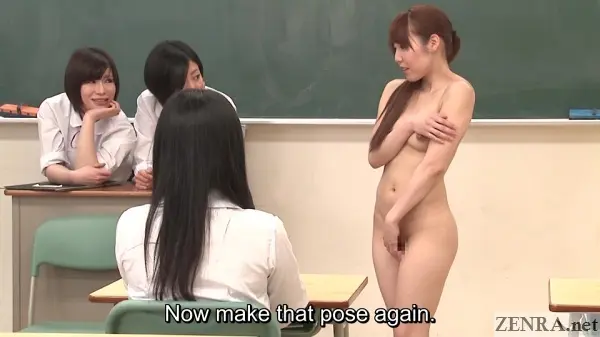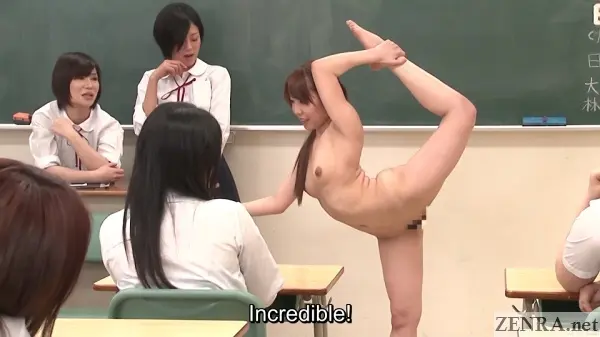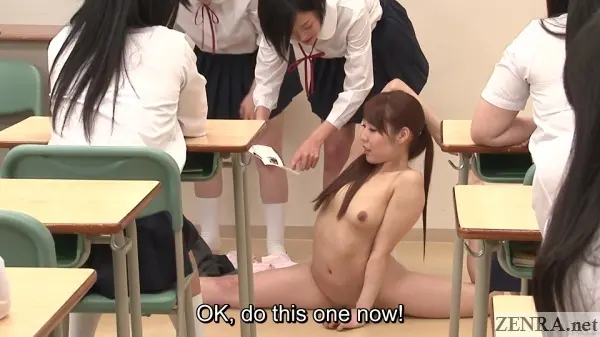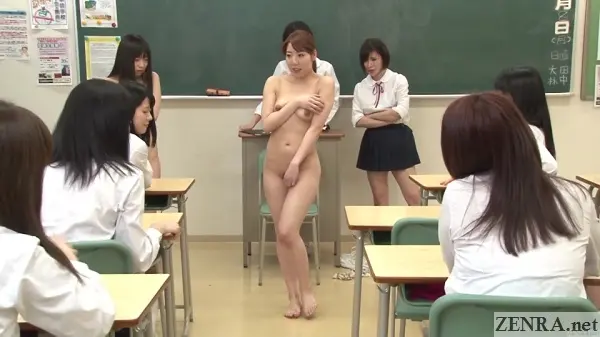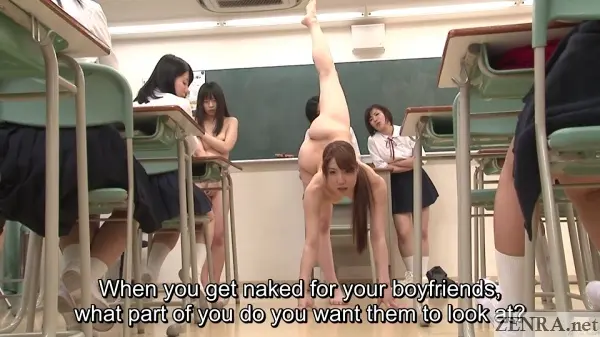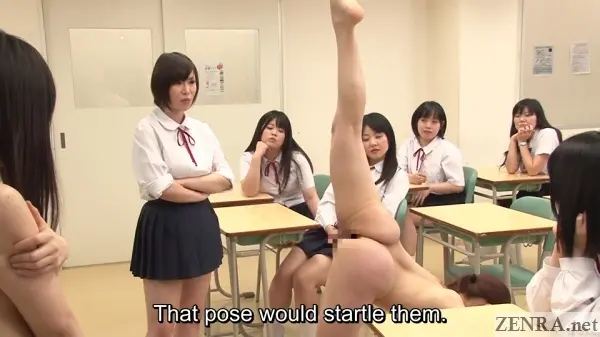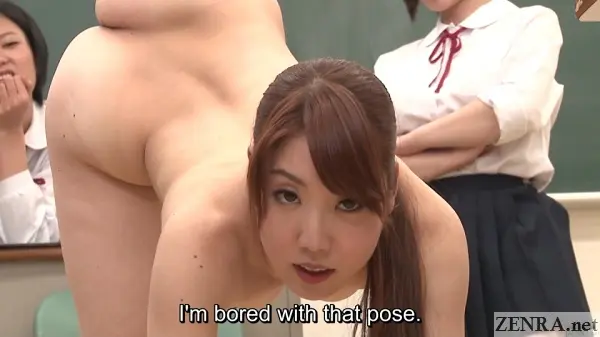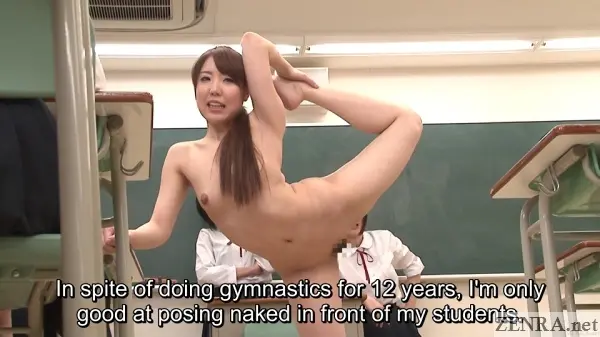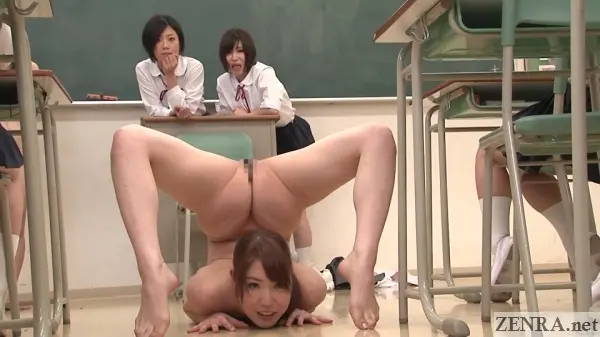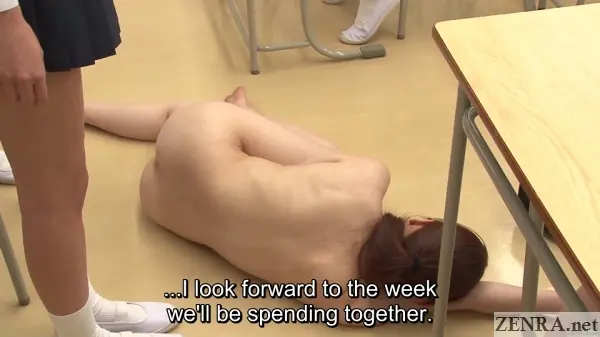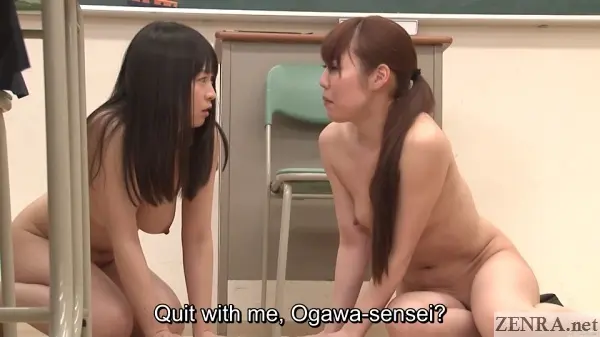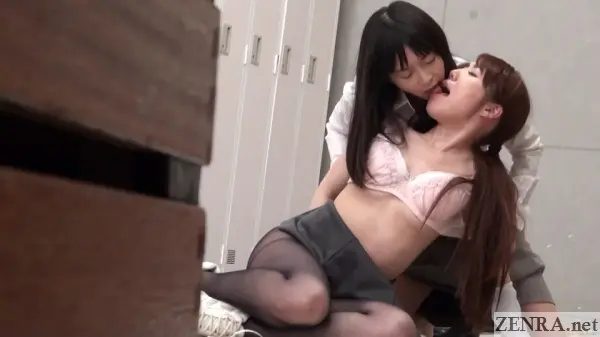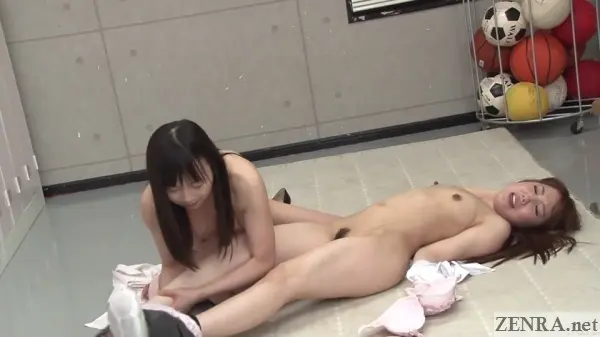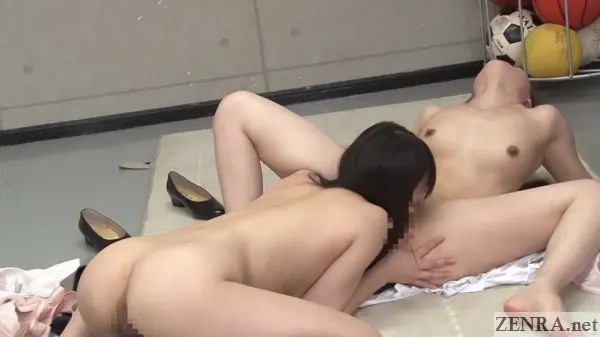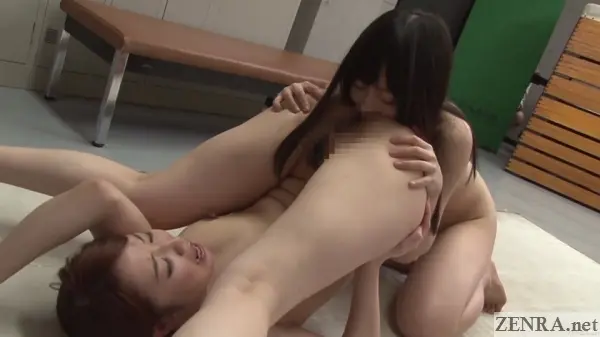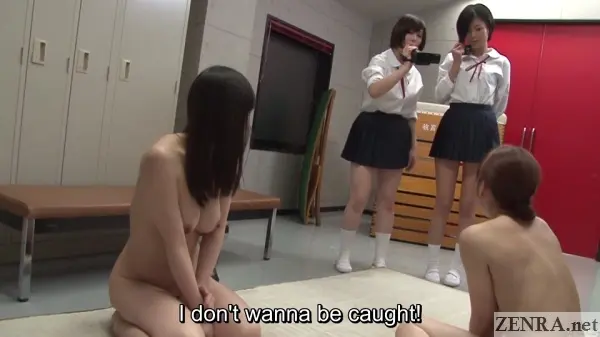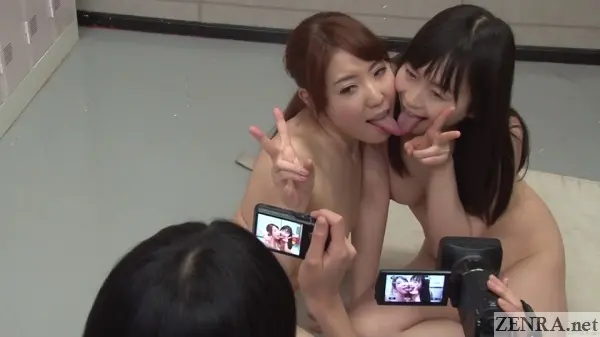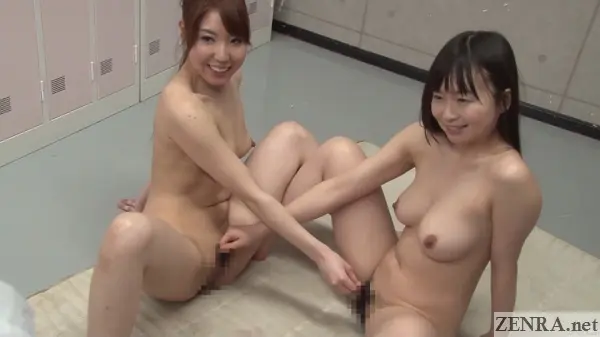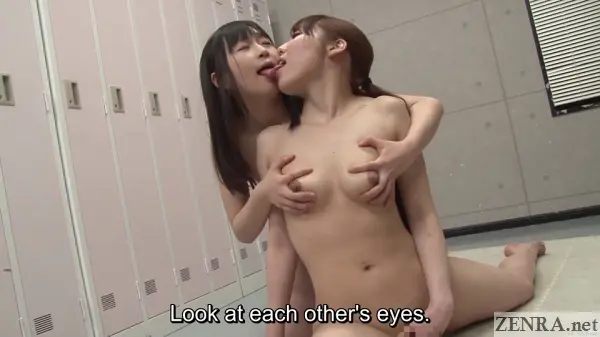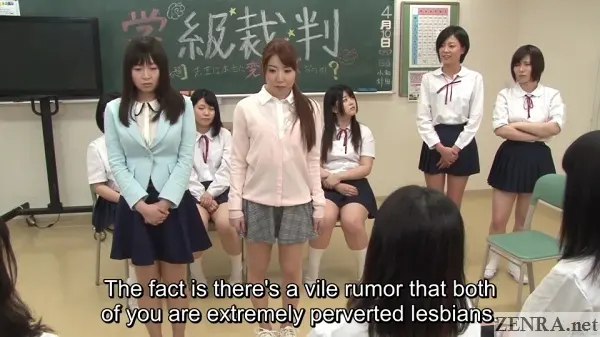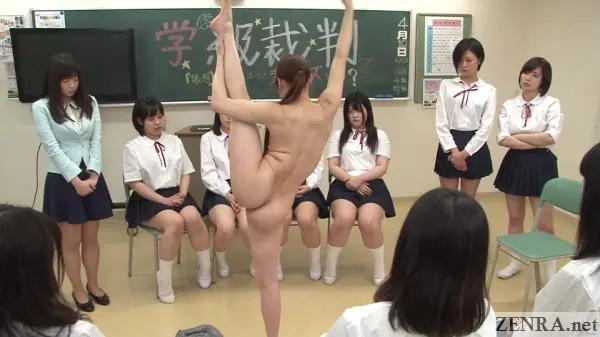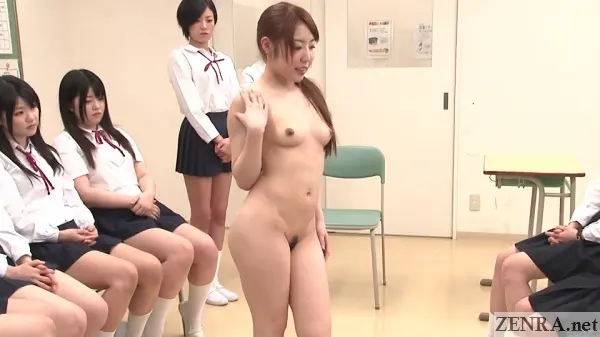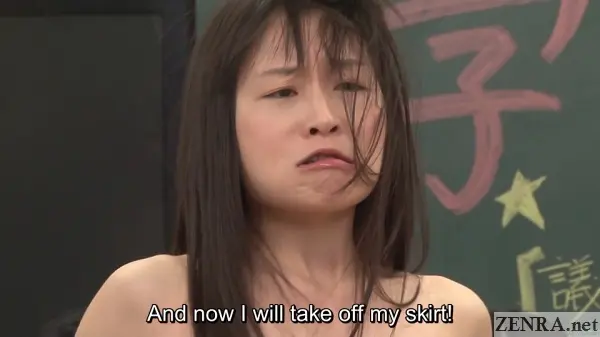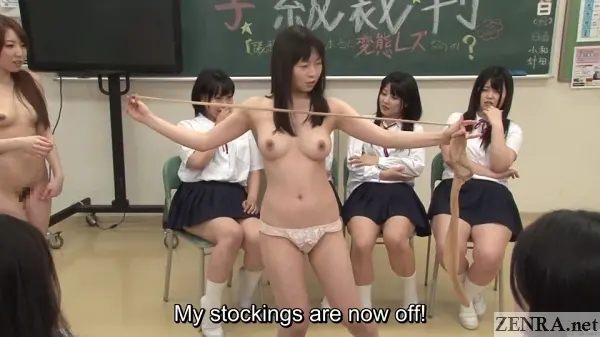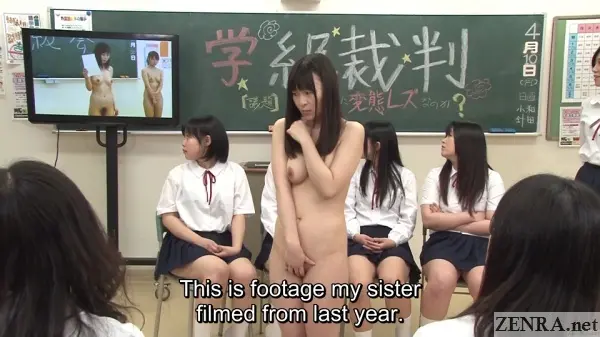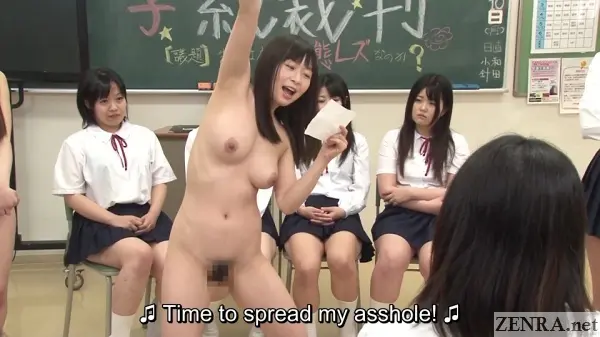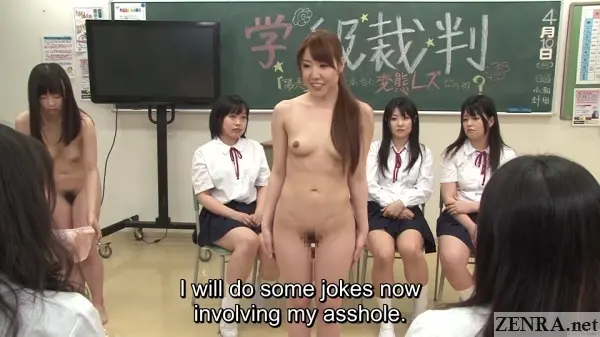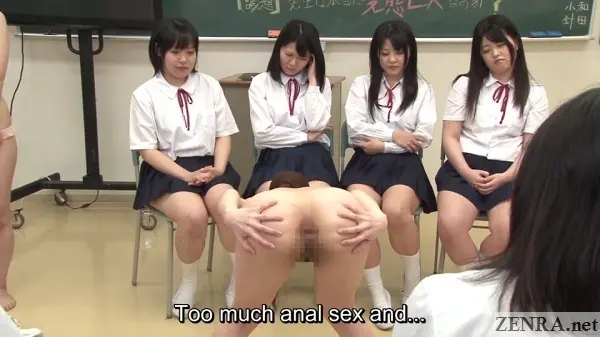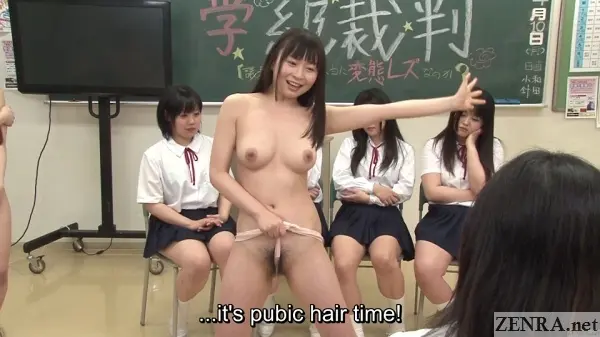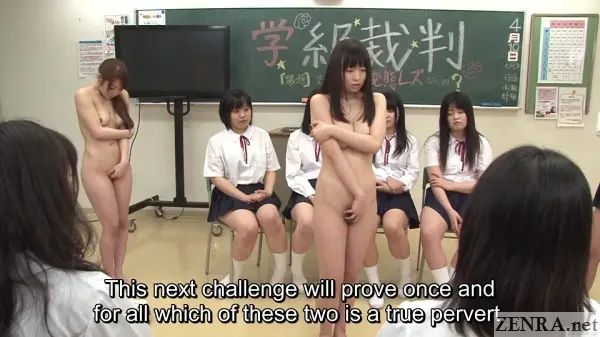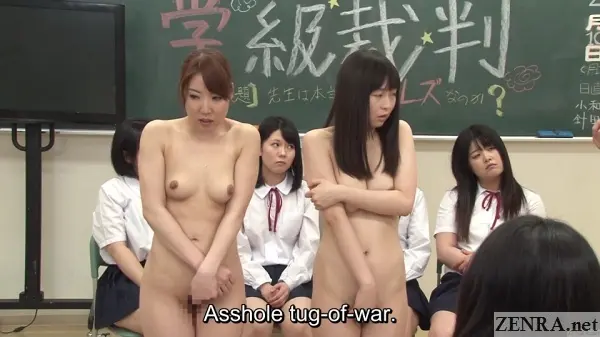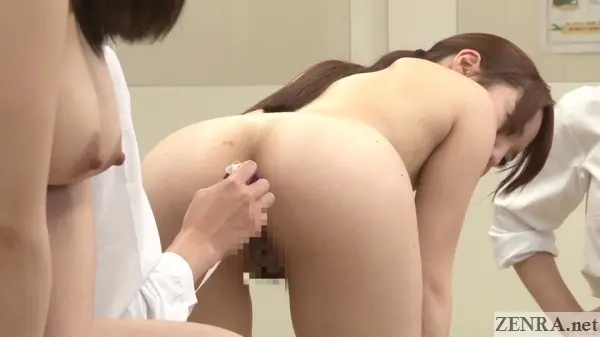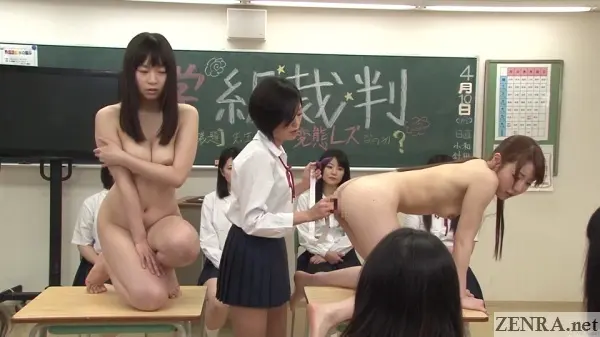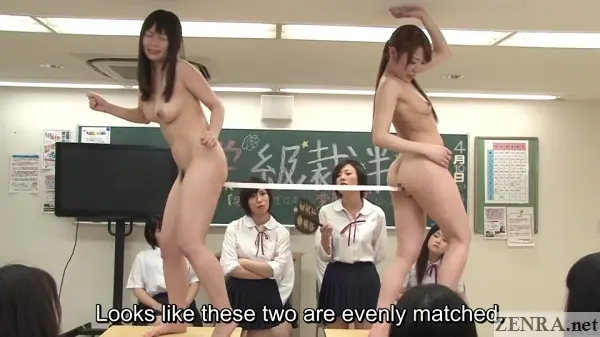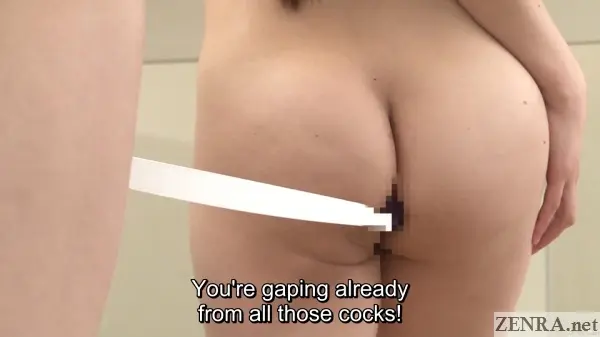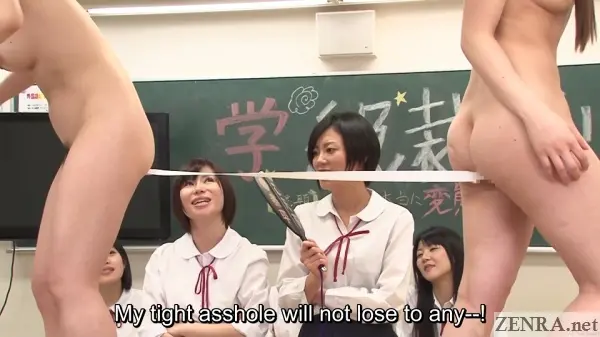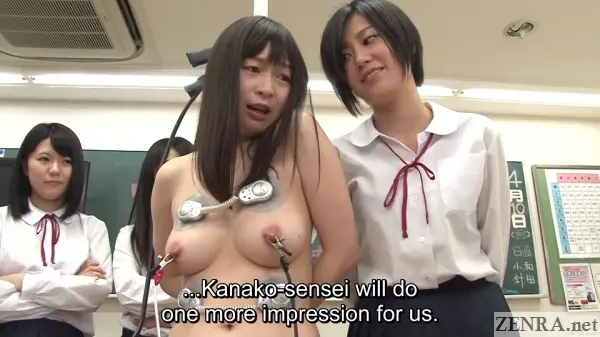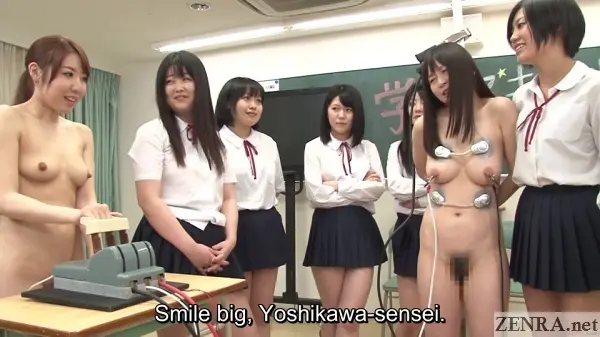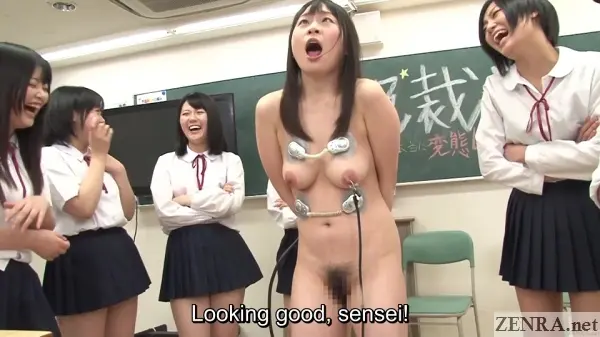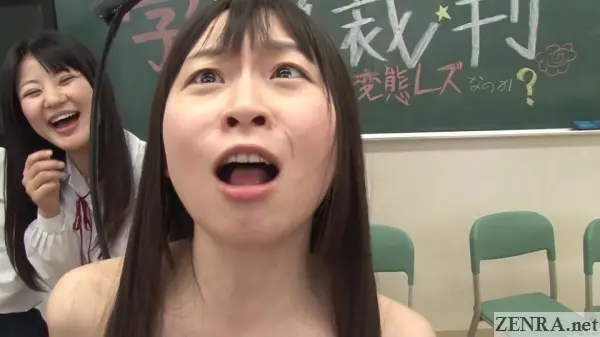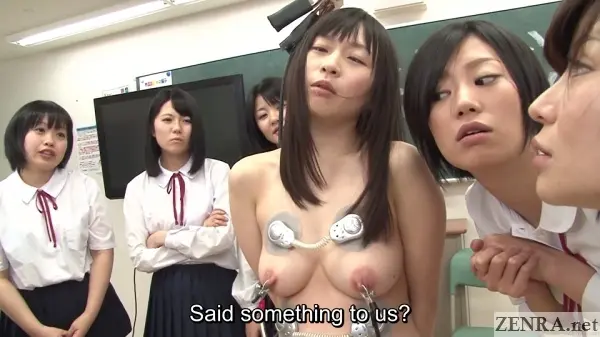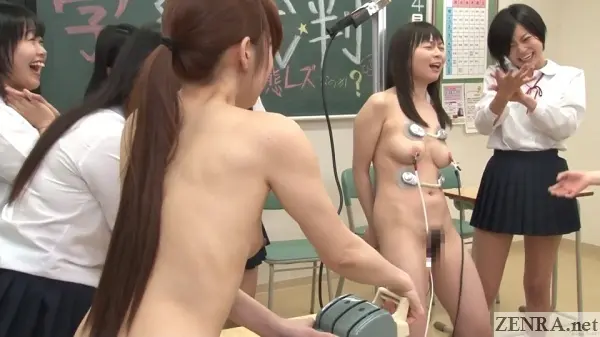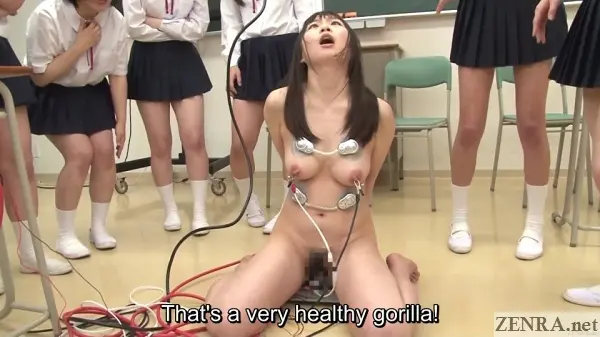 Absolutely Shameful Hazing at the All-Girls Academy Season 2
with English Subtitles
The dream of many a teacher is tenure, but the road to achieving if can be rather fraught. Just look at poor Kanako Ogawa (played by NOZOMI HAZUKI) whom not too long ago was put through incredibly shameful lesbian hazing. It wasn't just her dancing naked while singing about her extremely salacious sexual escapades. Oh no, her tormentors only used that as a stepping stone to the absolute insanity that was that class assembly where she and a new transfer student (played by SAKI HATSUMI) enacted sexual charades that just got worse and worse. By the end, they literally were eating out each other's assholes while clothed students watched...and laughed!
Well, that all was last year (or in ZENRA time, six months ago). Thankfully that class full of miscreants somehow graduated. NOZOMI somehow remained employed and somehow footage of that assembly never saw the light of day...or did it?
In a rarity for JAV makers, ROCKET filmed a direct sequel to a previous title. This may not sound that novel and yes, studios film sequels all the time, but it's more in the line of filming titles with the same theme using totally different actresses. What ROCKET did was film a follow-up for a drama release and got the star of the previous title from a year back (who still remains active to this very day!) to reprise her role. I can't recall too many instances of this happening--at least with actresses (actors and certain game show hosts are a different story!). Props for that alone and thankfully ABSOLUTELY SHAMEFUL HAZING AT THE ALL-GIRLS ACADEMY SEASON 2 is a very worthy successor.
In fact, while the Japanese user reviews for this title were *not* as good as SEASON 1, I found this one to be even better. It was definitely more varied. While SEASON 1 also is a wonderful movie, I felt the final charades portion carried on well past its expiration date. It also didn't help that the female students watched it all from behind so the camera kept having to shift between a lonely NOZOMI and SAKI up in front of the blackboard and their bored classmates all lined up watching. In SEASON 2, their classmate tormentors surround them making for a less jarring viewing experience. It was also fun to watch everyone's reactions including some almost certainly off-scripted cracking up.
Like other 'embarrassment performance' releases by ROCKET, SEASON 2 is less about all-out sexual play (which *DOES* happen during one eventful locker room encounter!) and more about outlandish instances of CFNF in a setting where clothes and a proper sense of decorum are to be expected. A title like this is visual insanity yet also contains *tons* of dialog. I hate to crank up the PR machine here, but yes, if you don't understand Japanese well, then you should only consume a title like this with proper English captioning. What everyone says is gold and at times is pretty darn hilarious.
It's also nice seeing UTA KOHAKU take on such a dominant role. In SEASON 2, she plays the younger sister of the bully from the previous title (played by MIKI SUNOHARA. She's meaner and even more perverted. She also has the perfect sidekick. If you've seen those corny 80's movies featuring a bully and an even more annoying one-dimensional best friend, you should know what to expect here.
While modern day ROCKET has shifted a bit and doesn't really show as much 'embarrassment performance' movies, we still have a few more lined up like this one. Today's is the last that takes place in a school setting, but if you truly love seeing embarrassed naked women put on incredibly immature acts of perversion, just keep checking back as more's on the horizon.


A Message to subscribers and also potential subscribers: this movie is labeled as an Exclusive release because this is the first official presentation of it outside of Japan. We would like to know your impressions of this production. Did you like it? Did you not? Your feedback is truly appreciated as it can help us decide the best possible Japanese adult video entertainment for you from here on out. Don't be shy and please feel free to contact us with your thoughts!
Lines of Subtitled Dialog: 1311
4 Files 5.18GB
02:23:59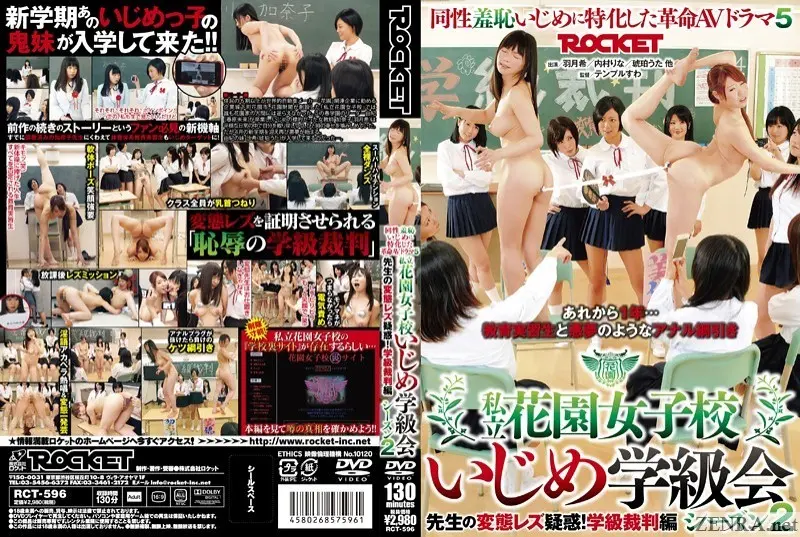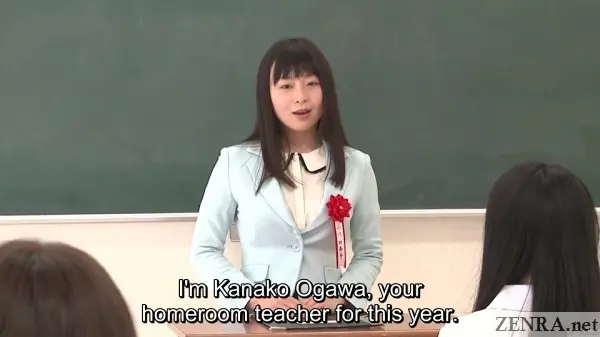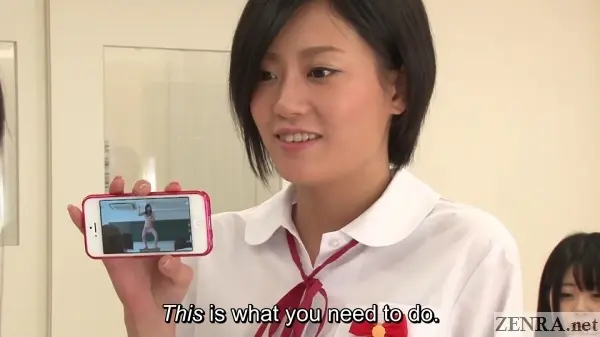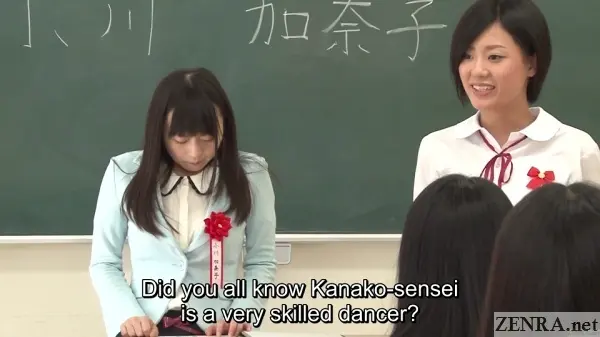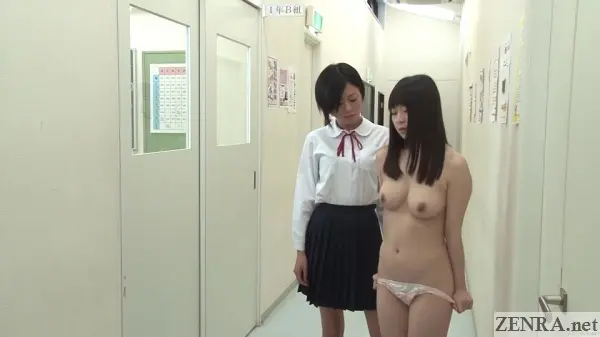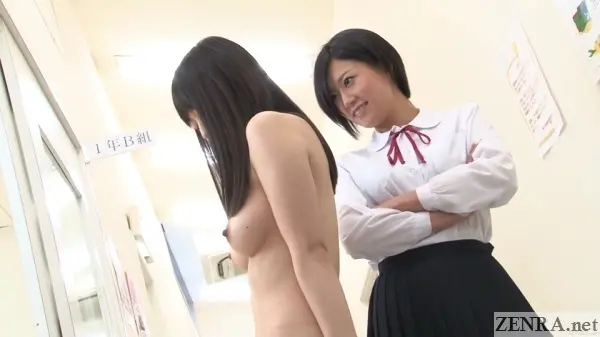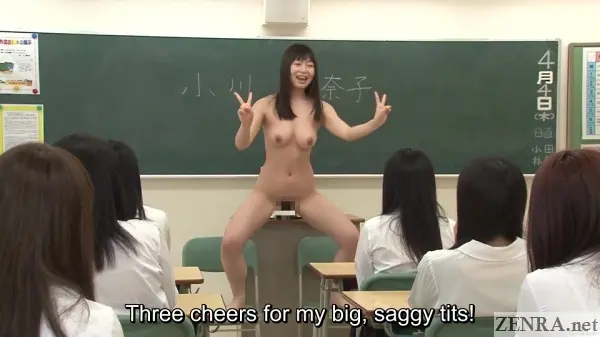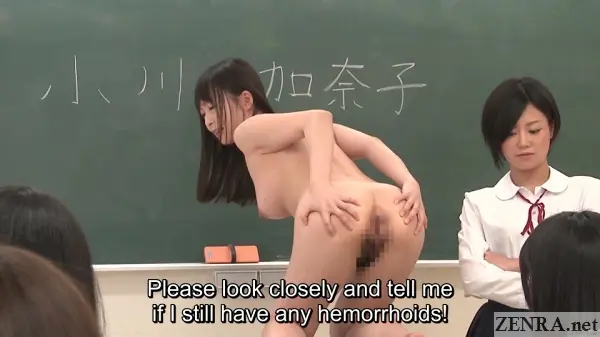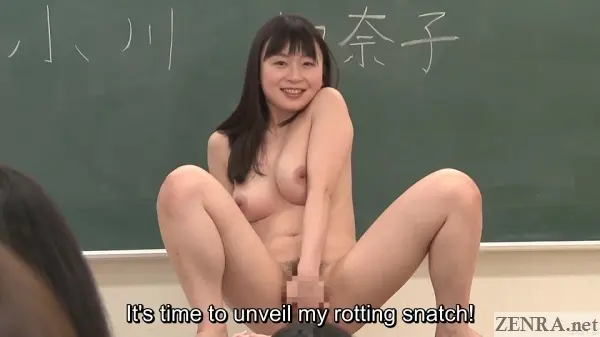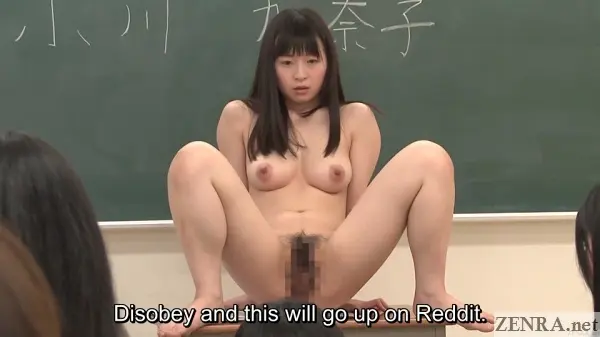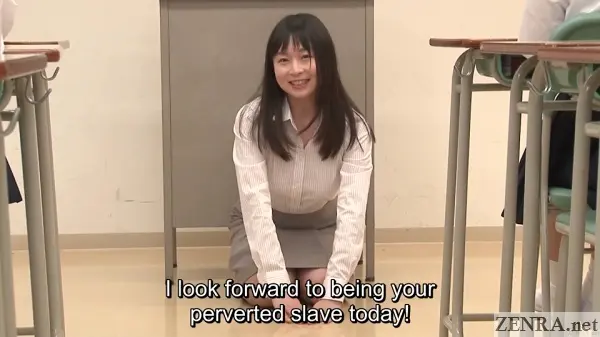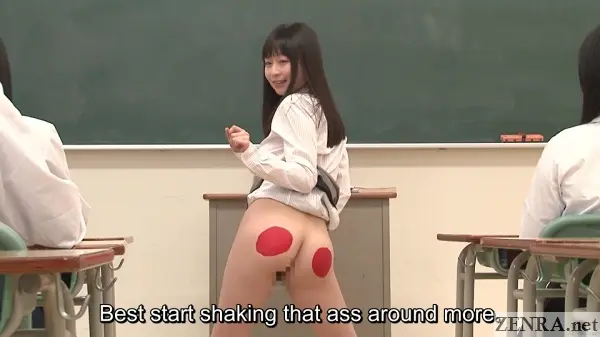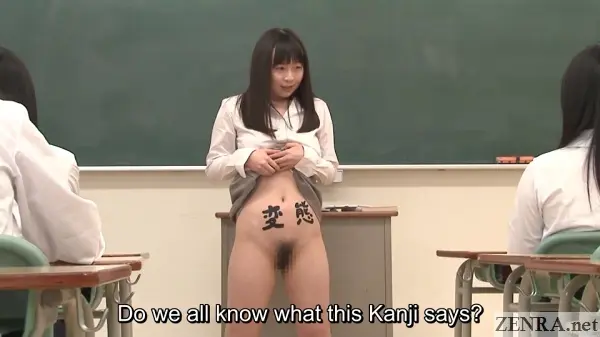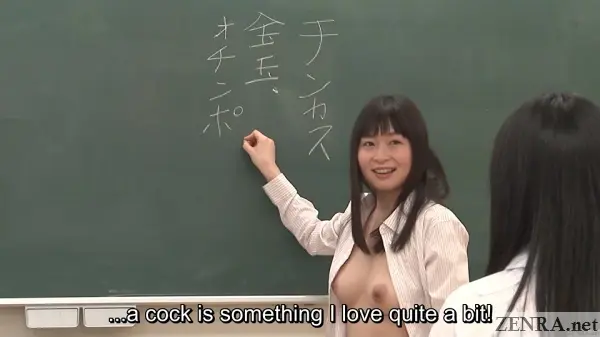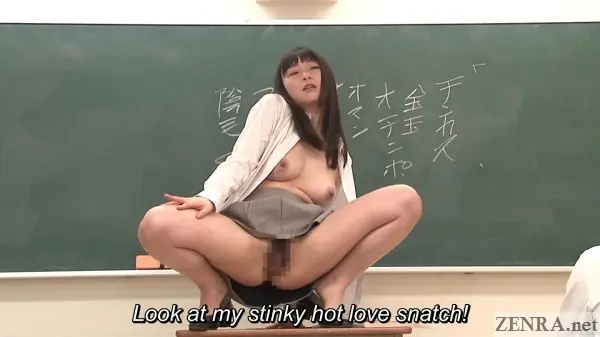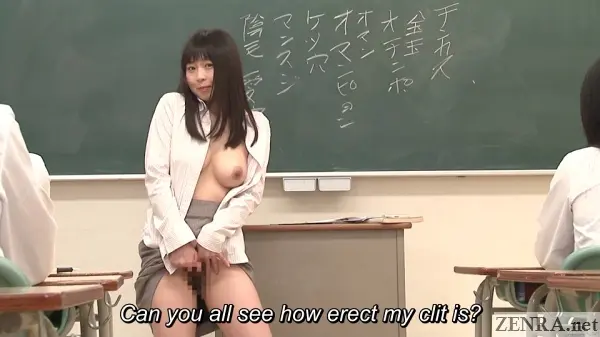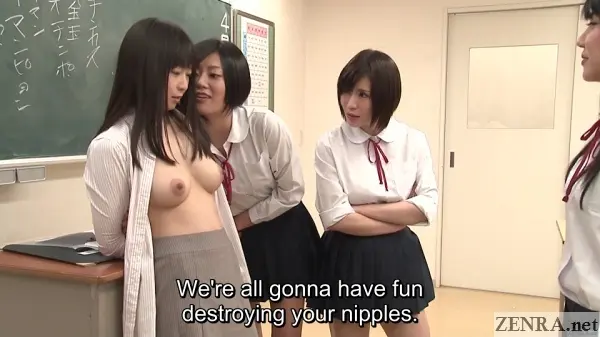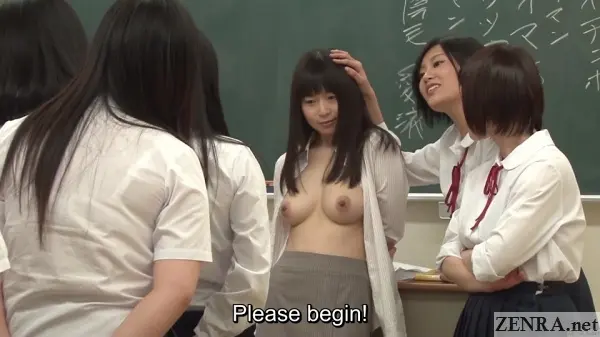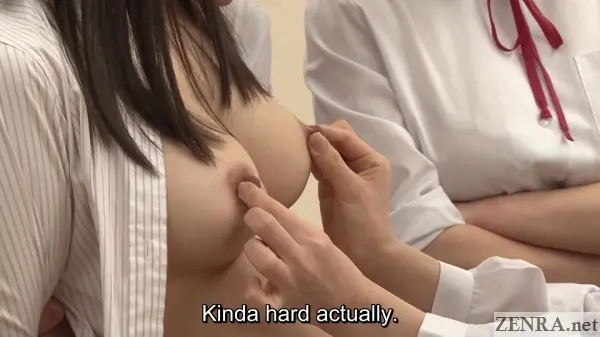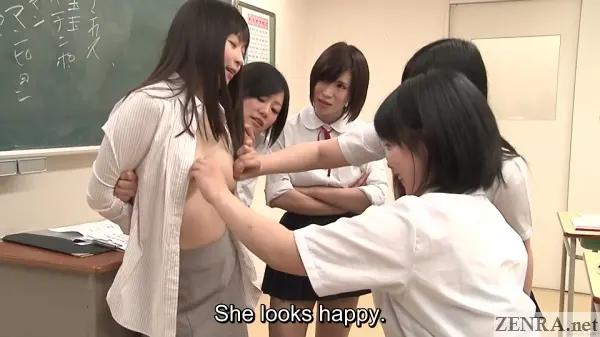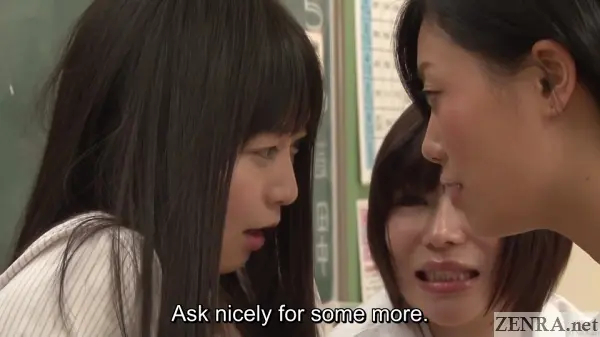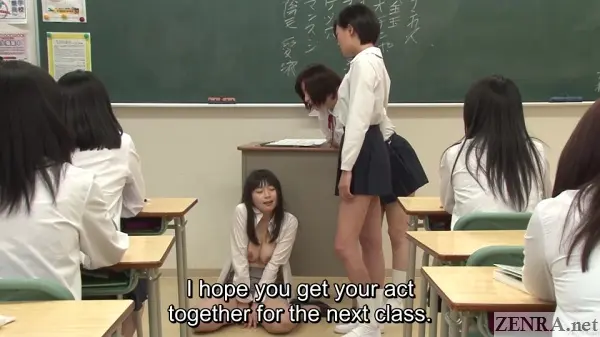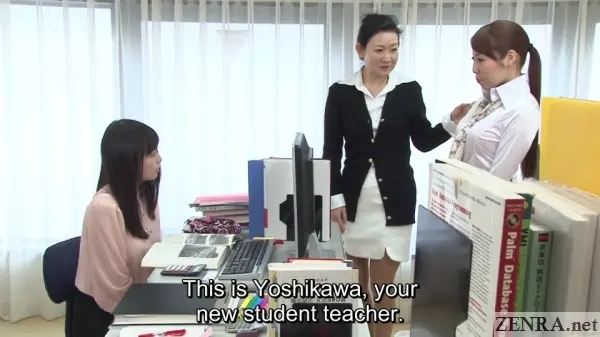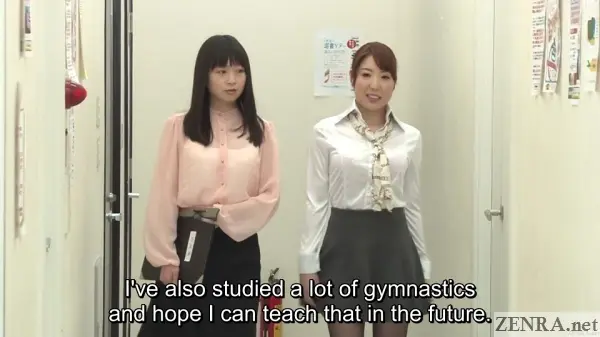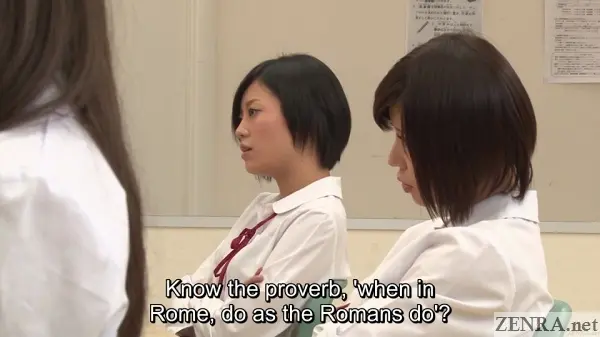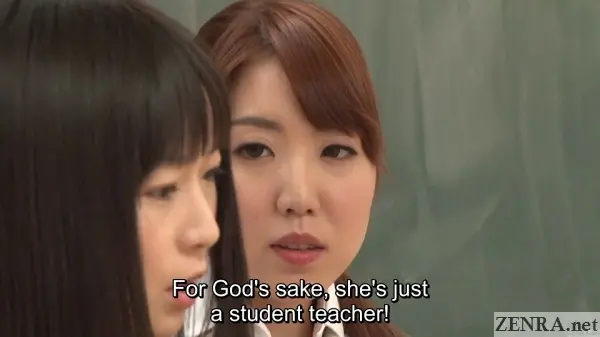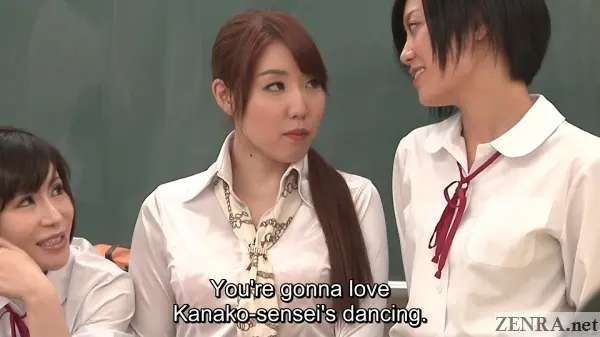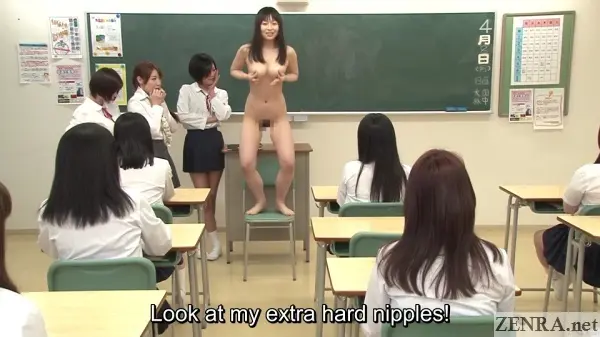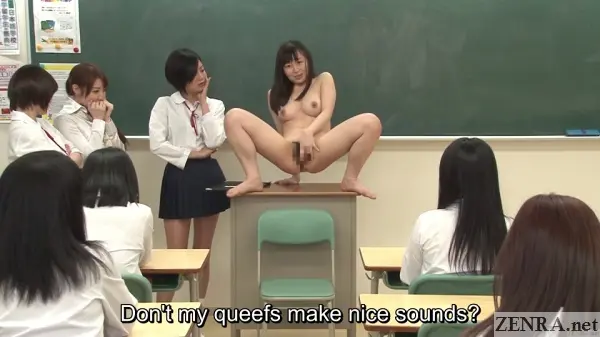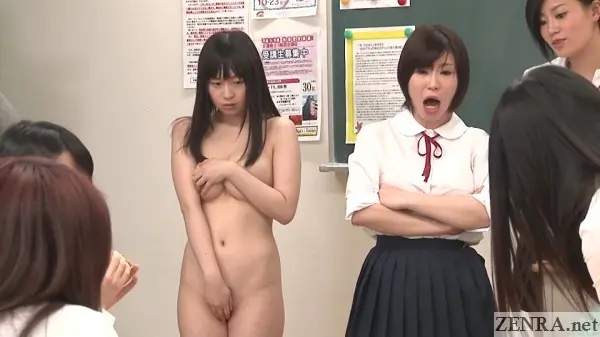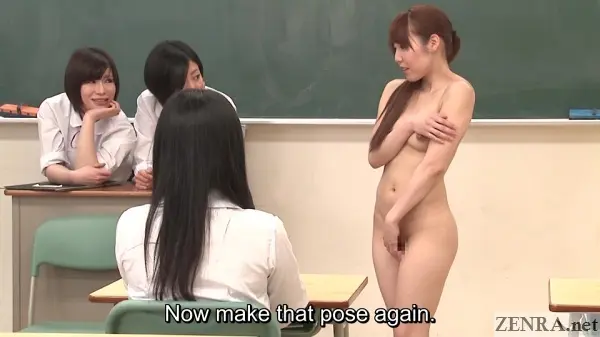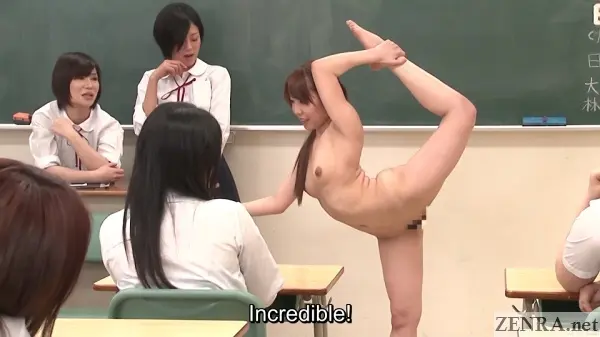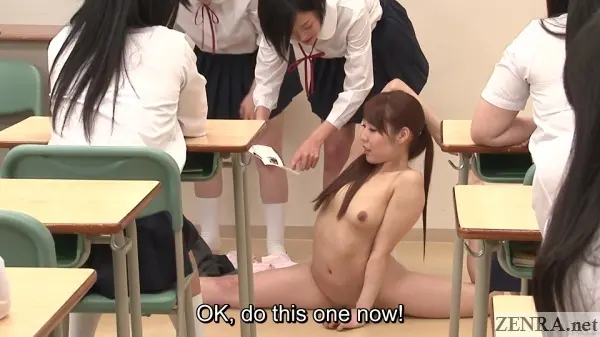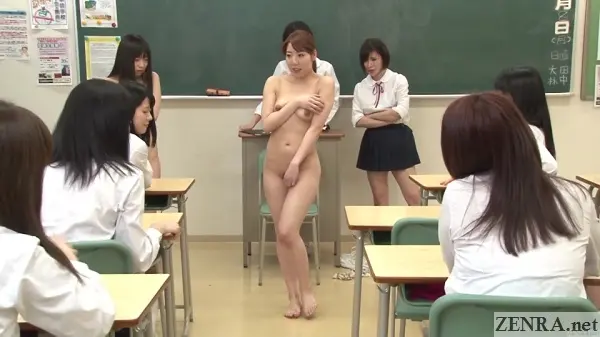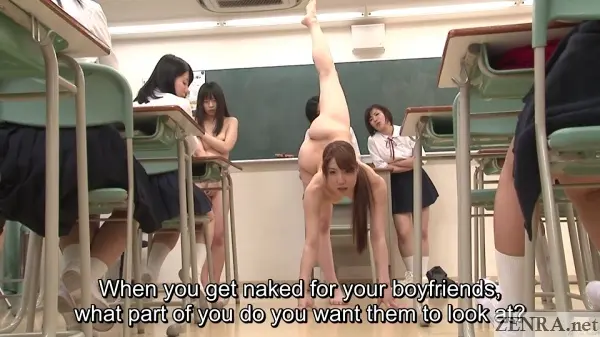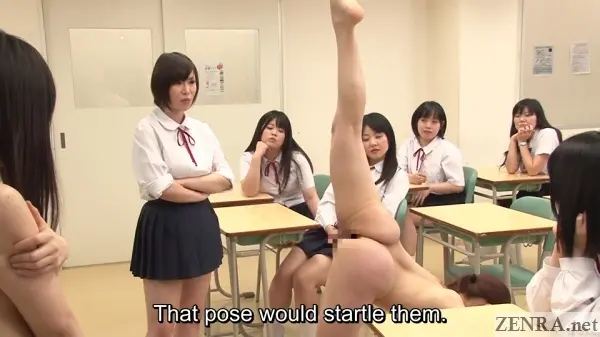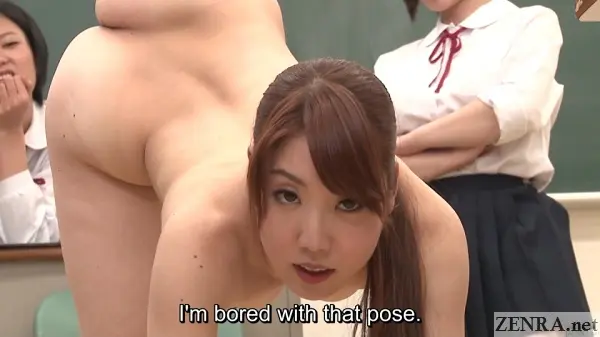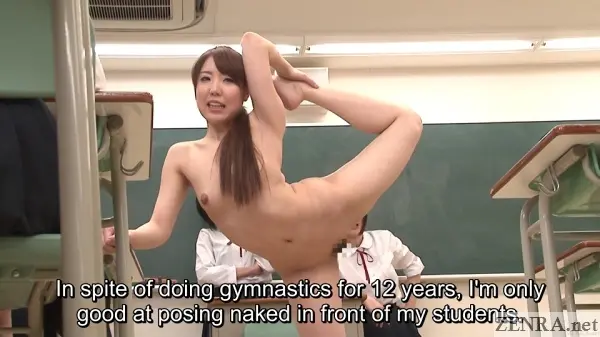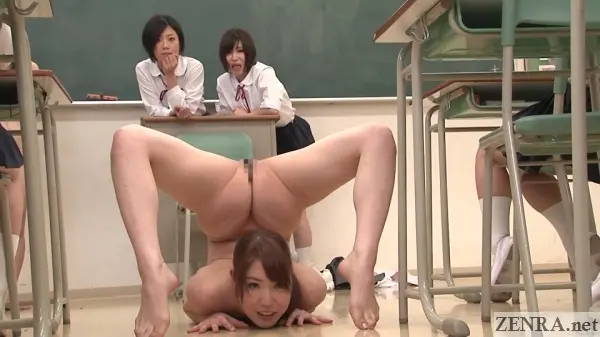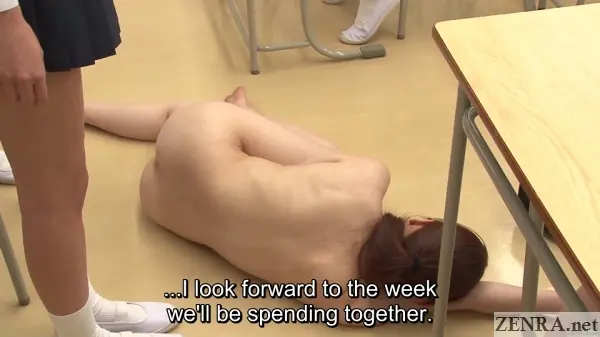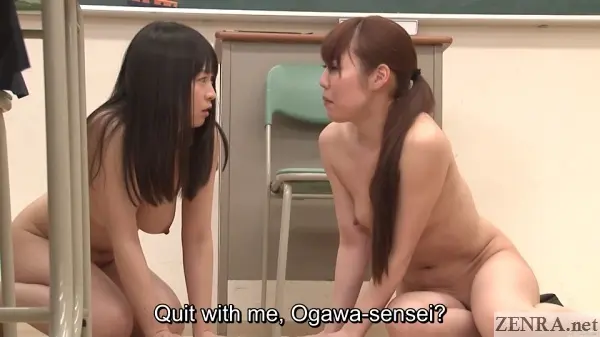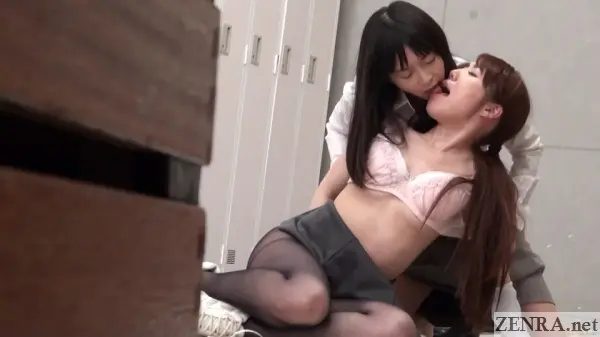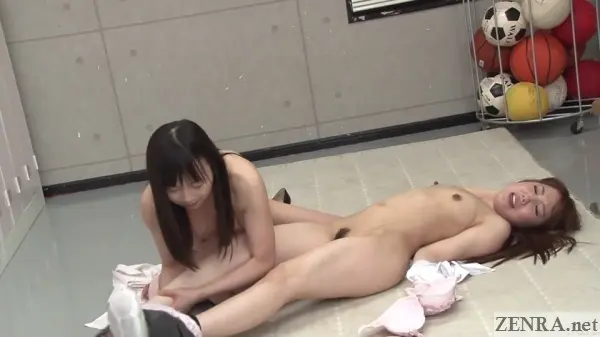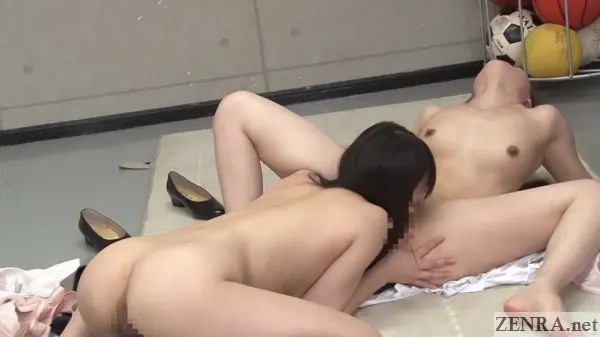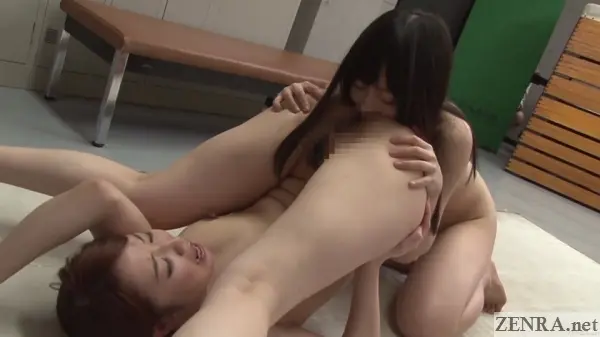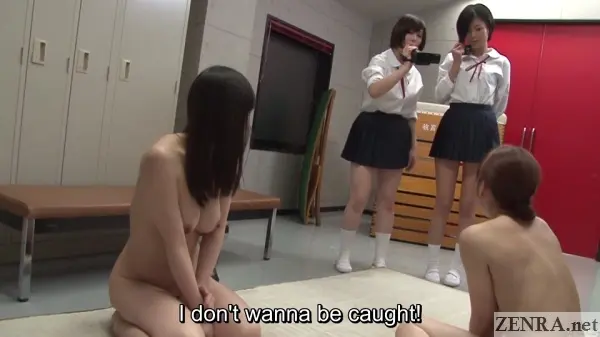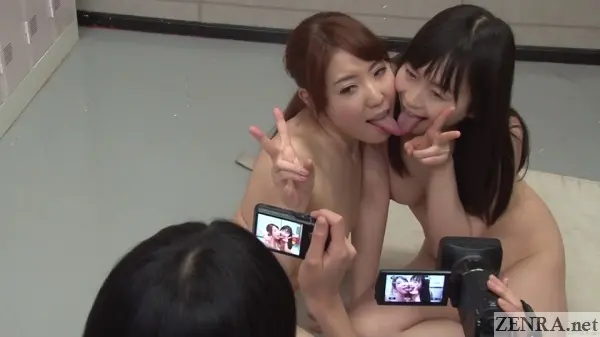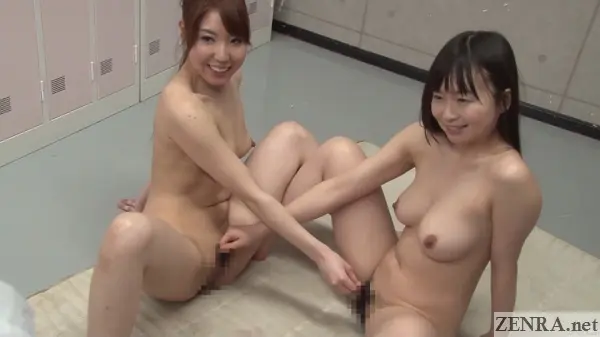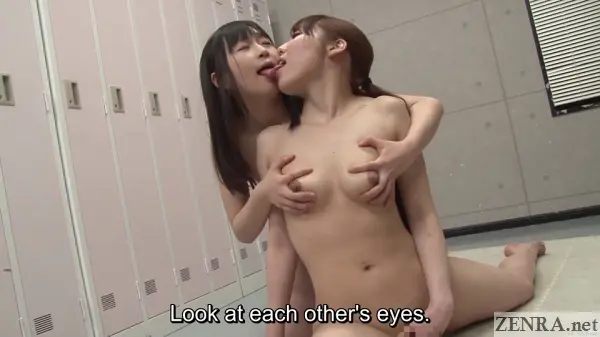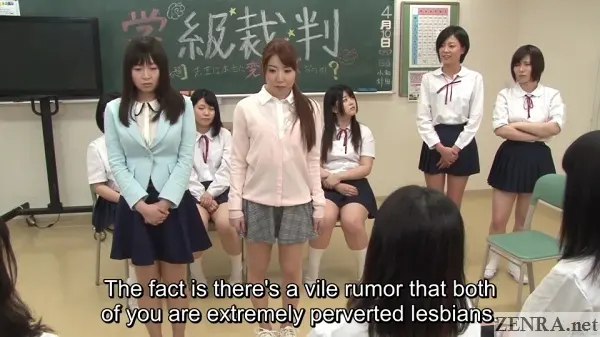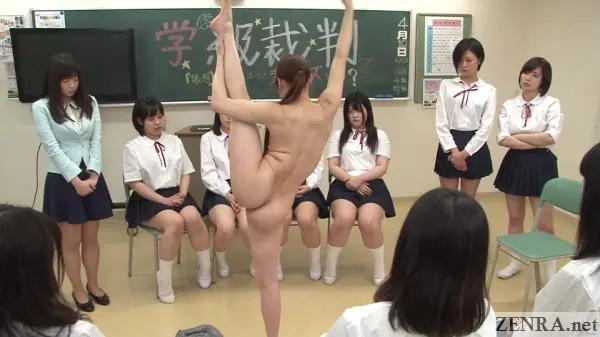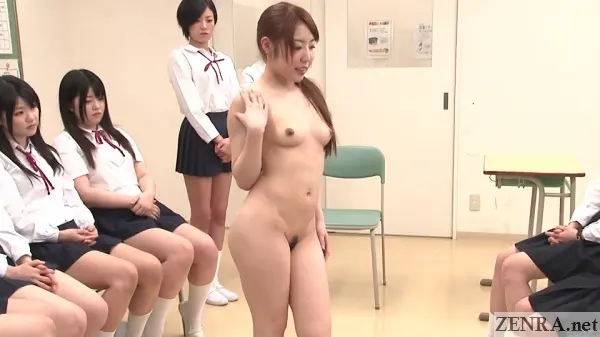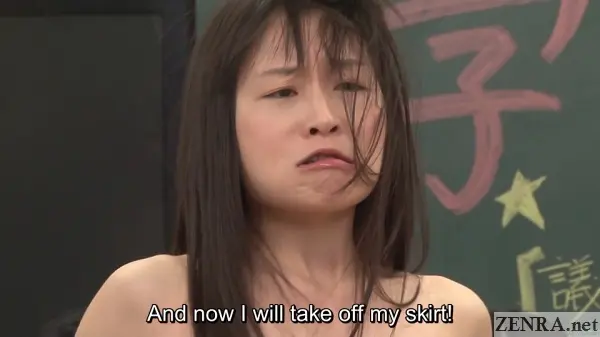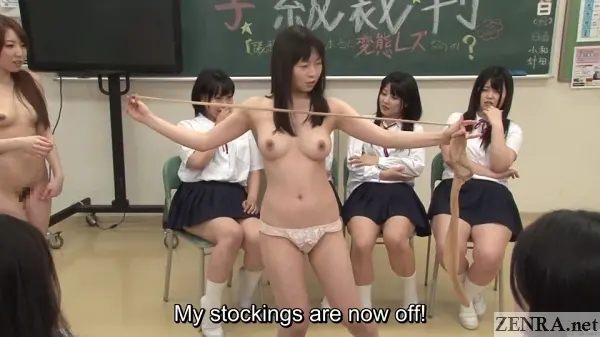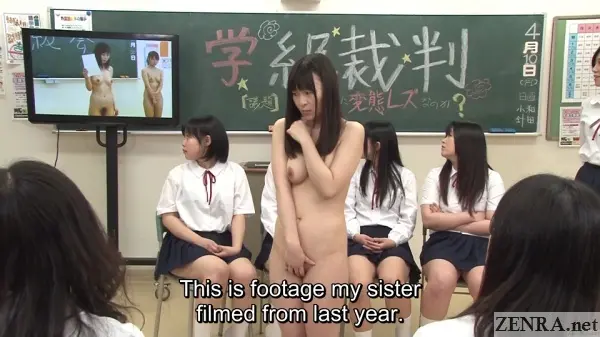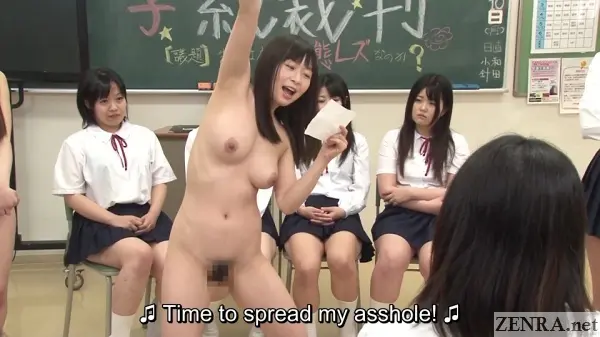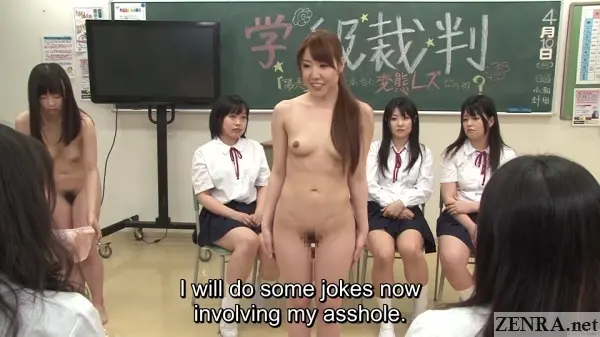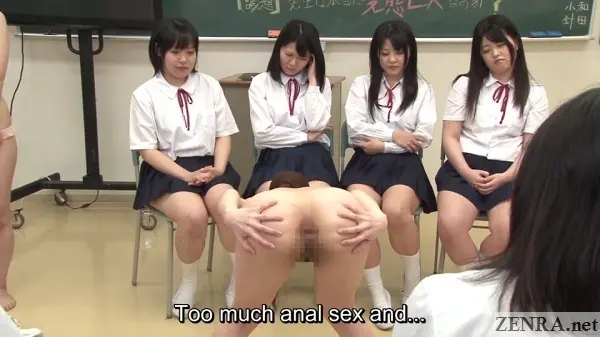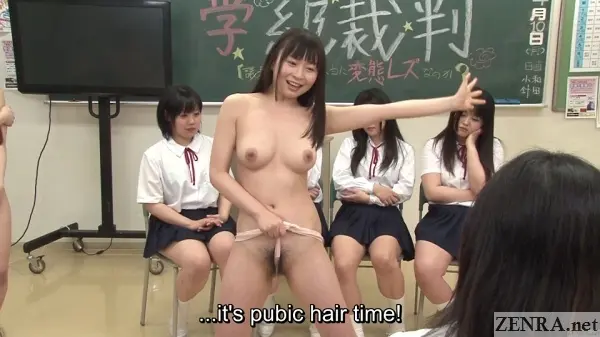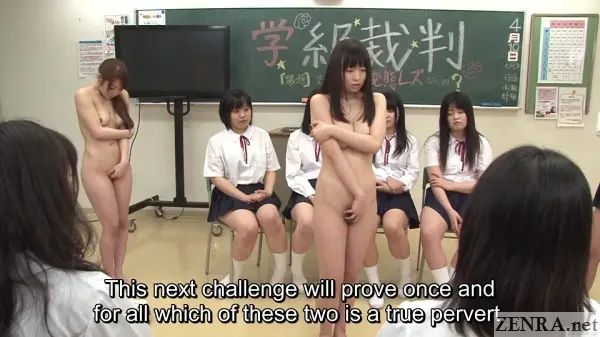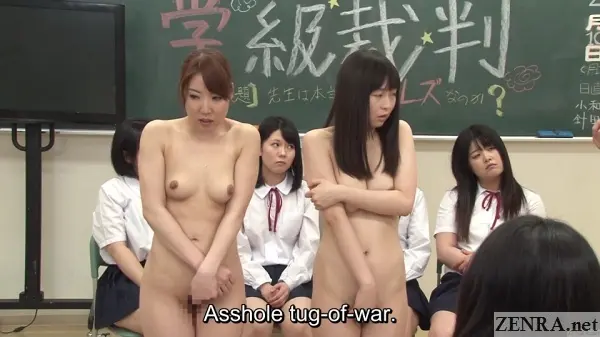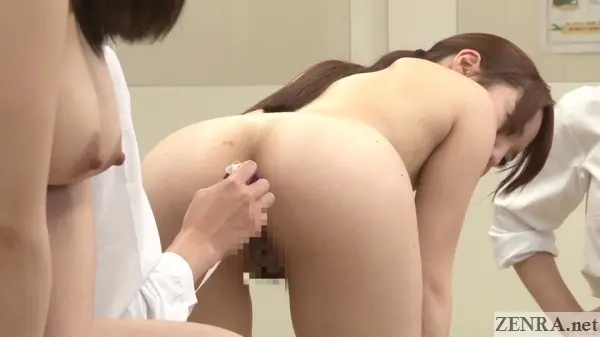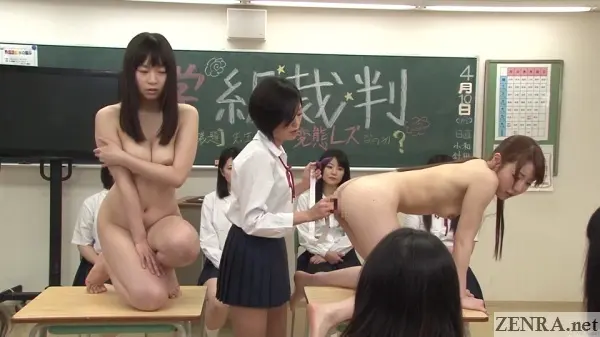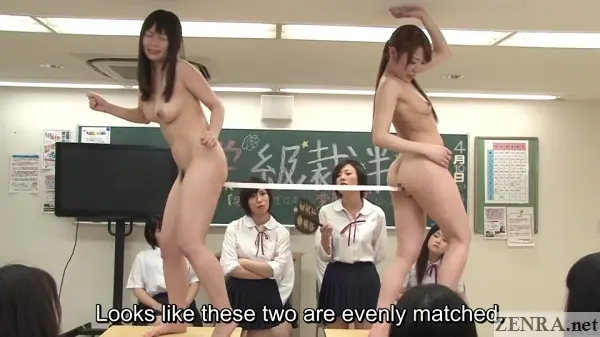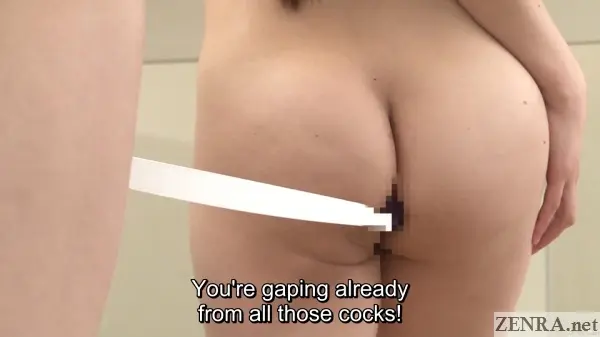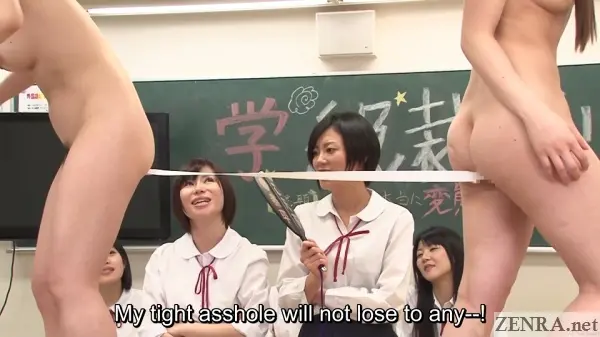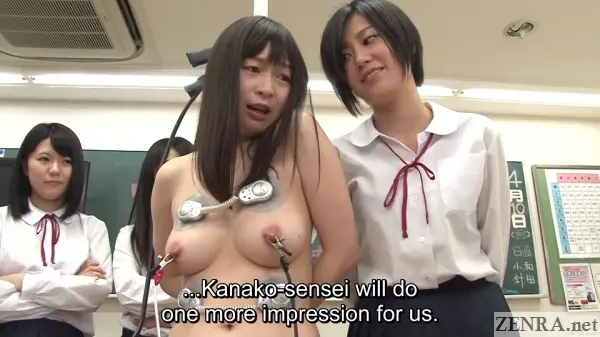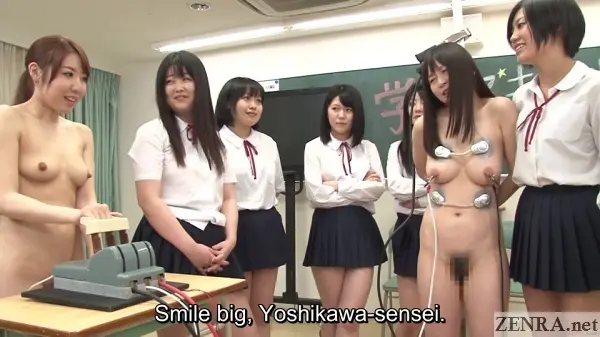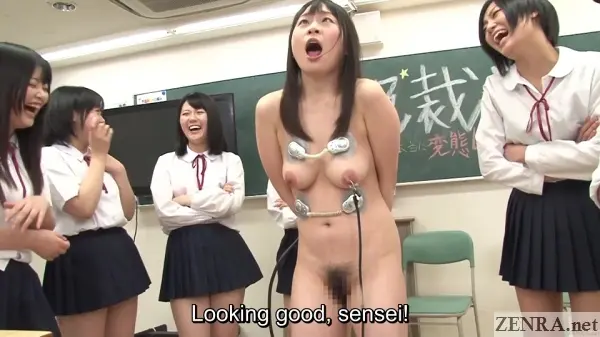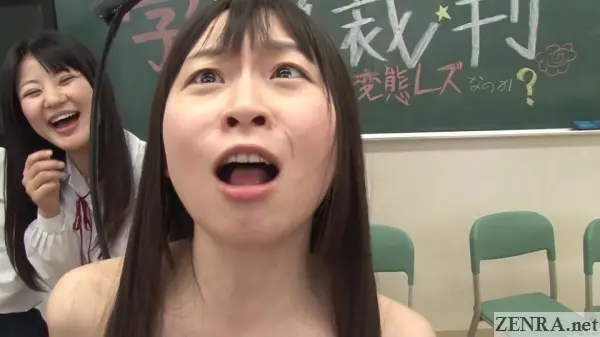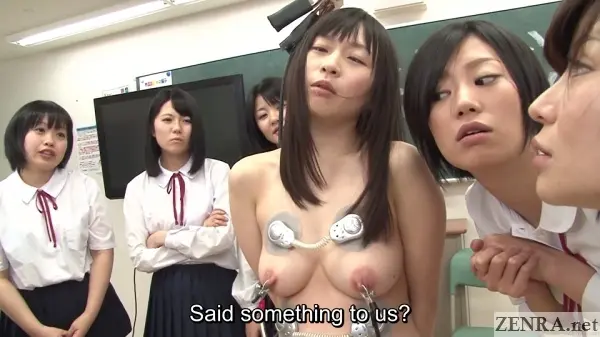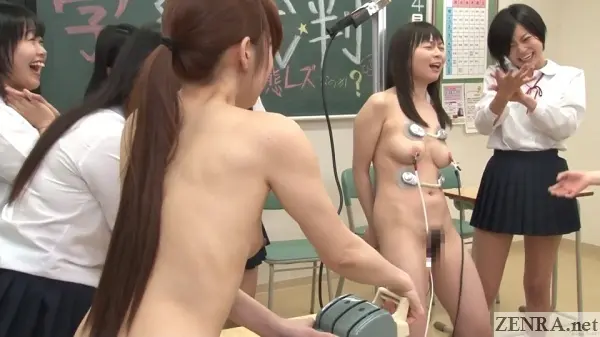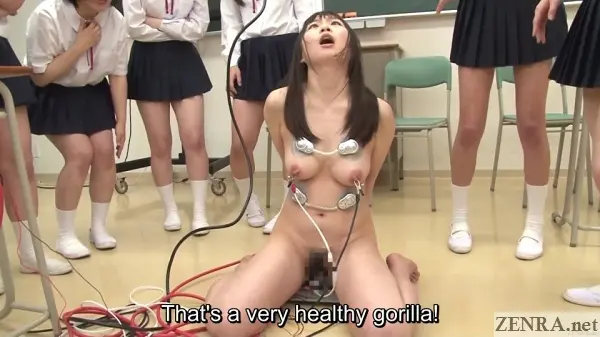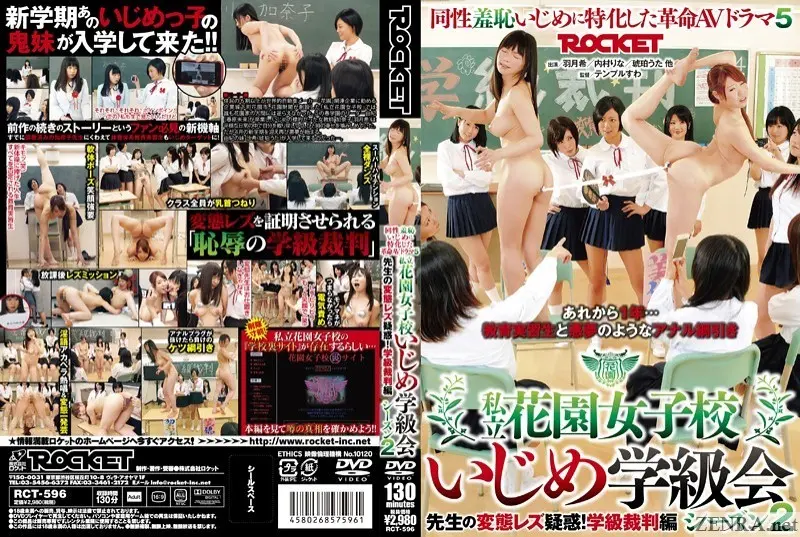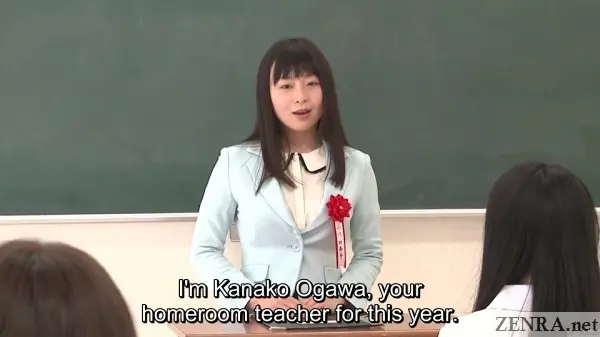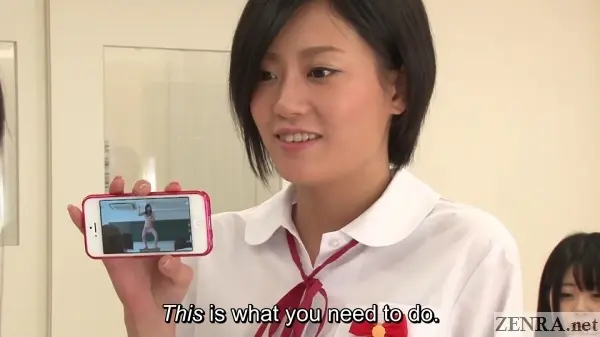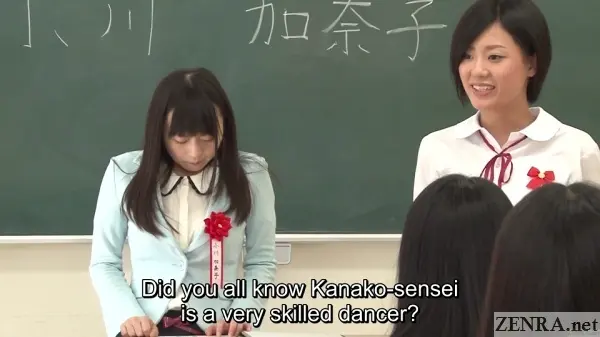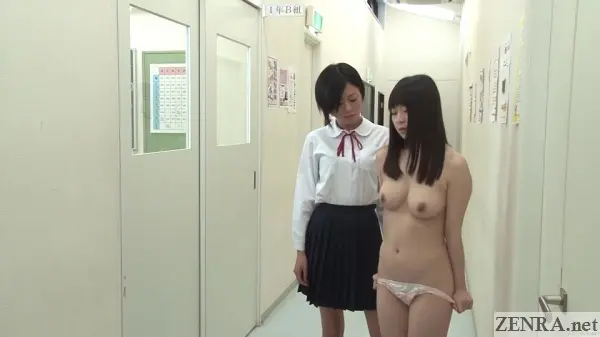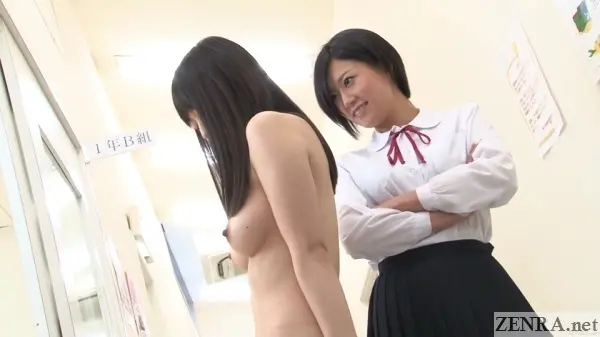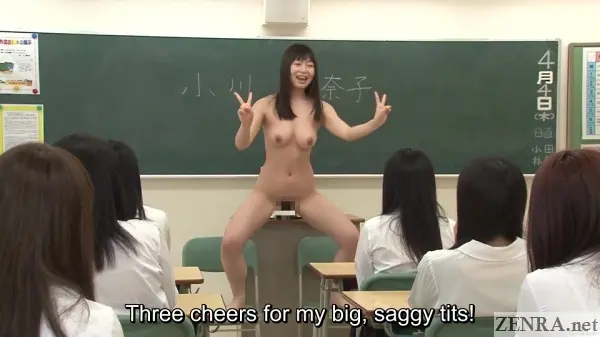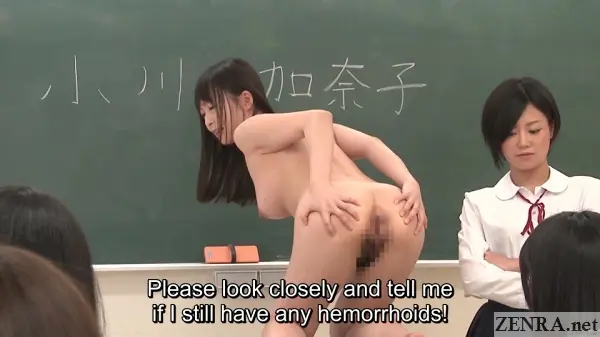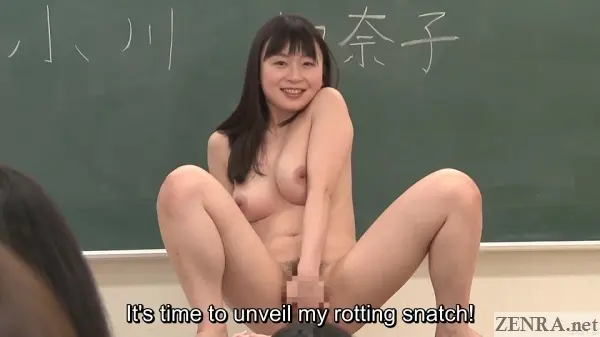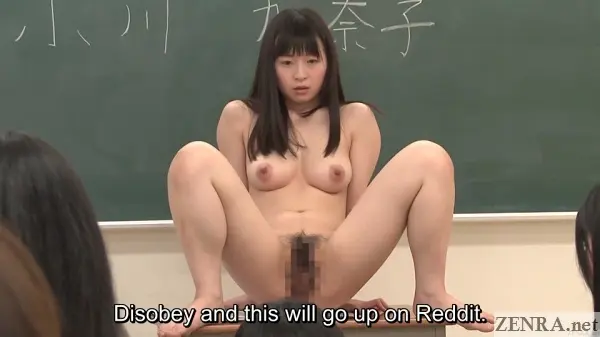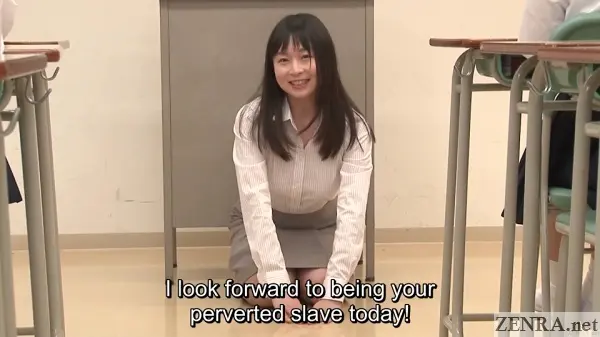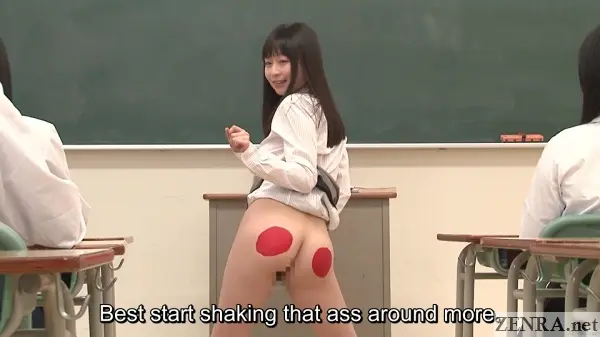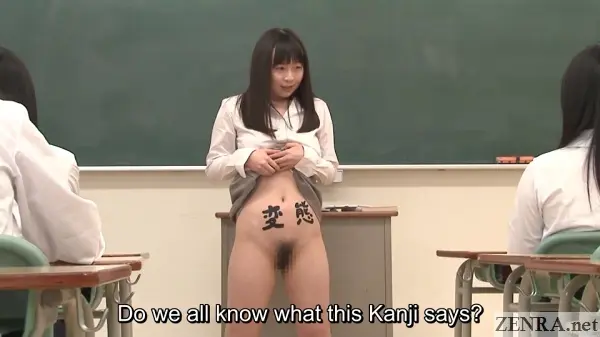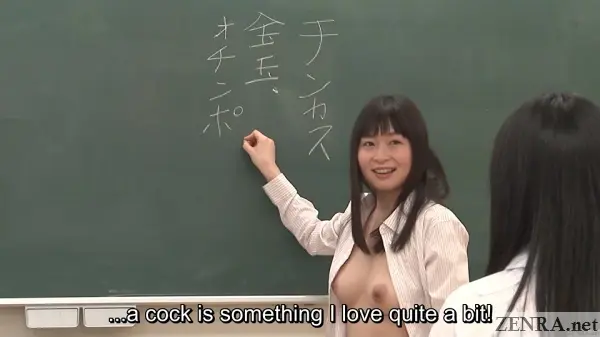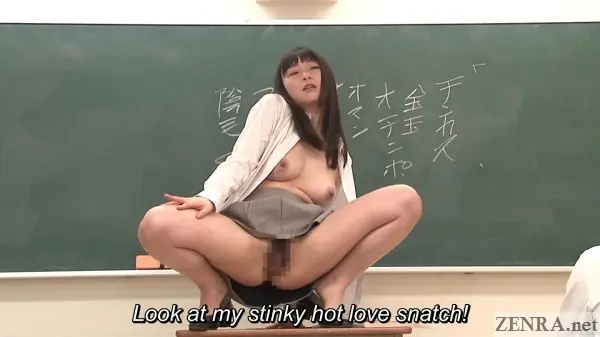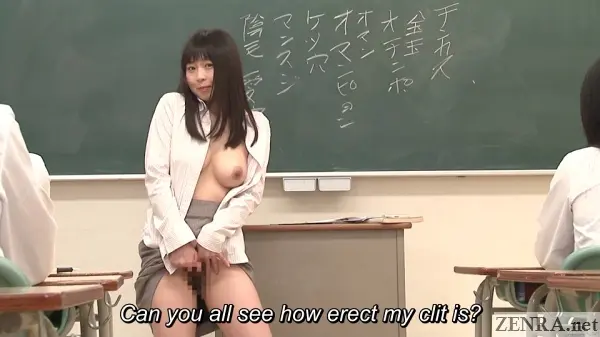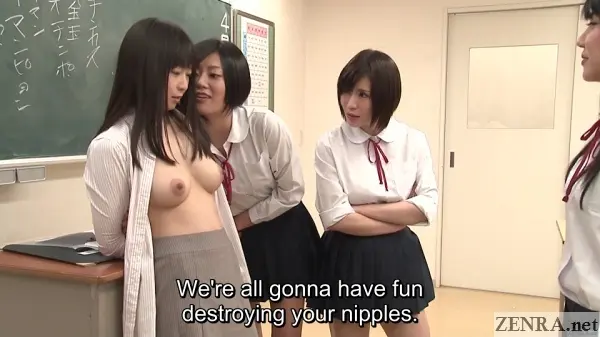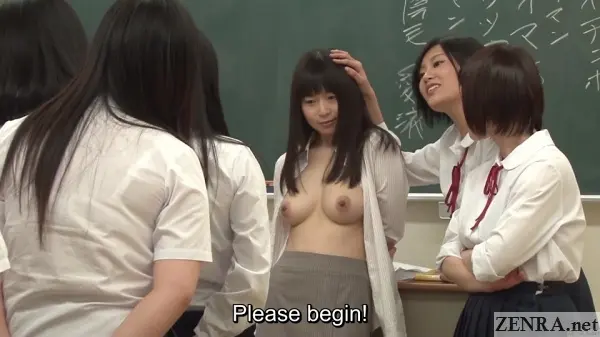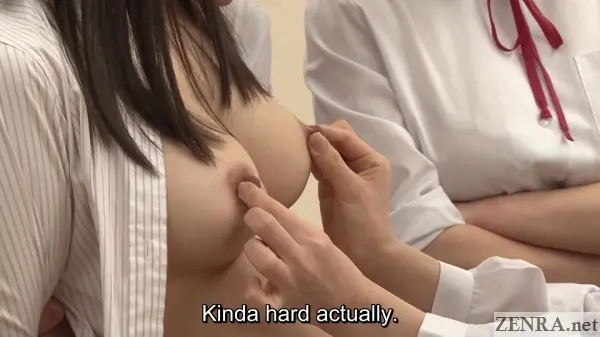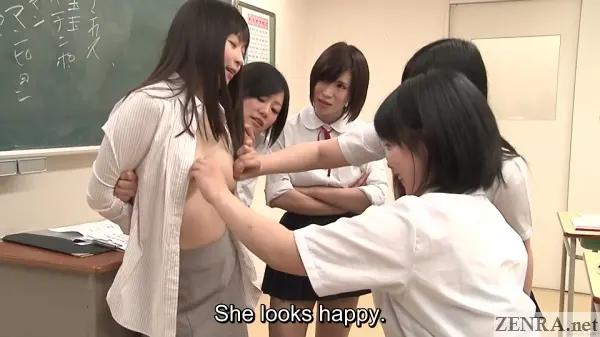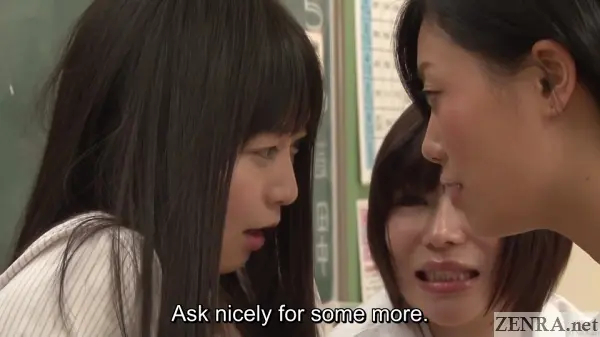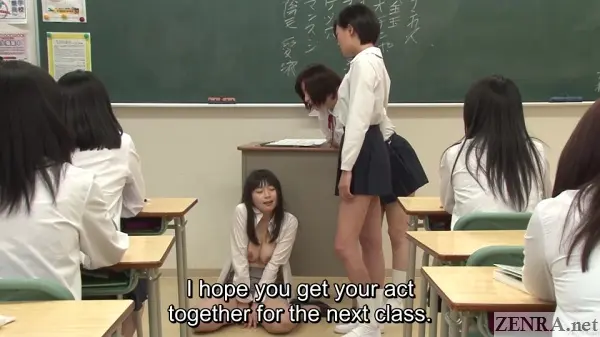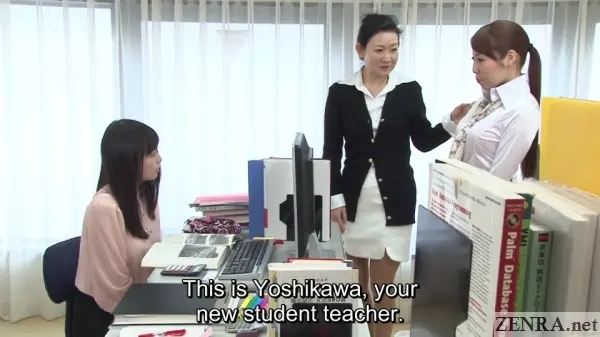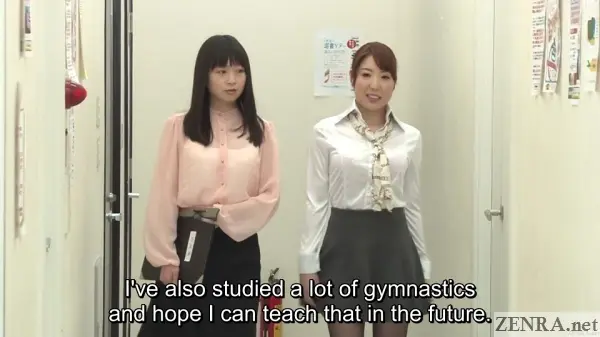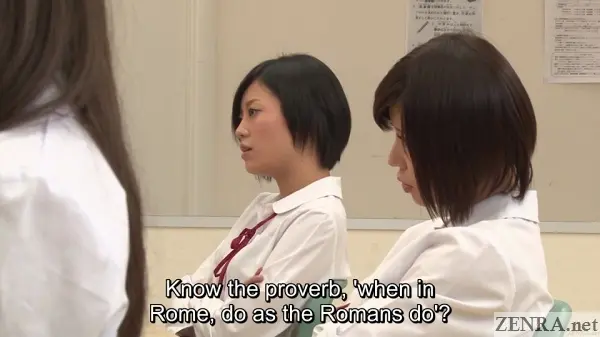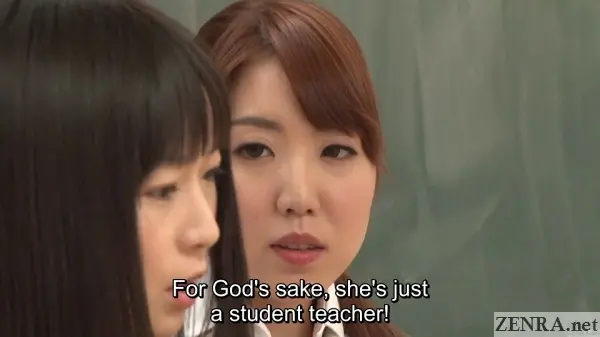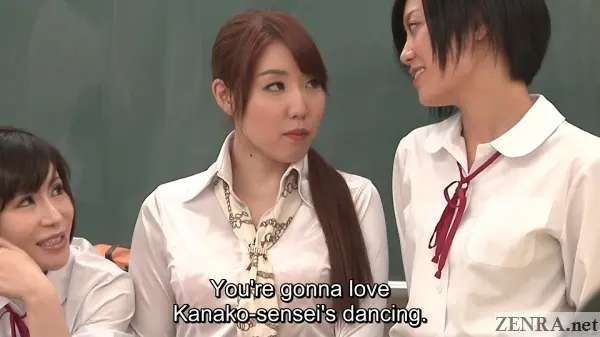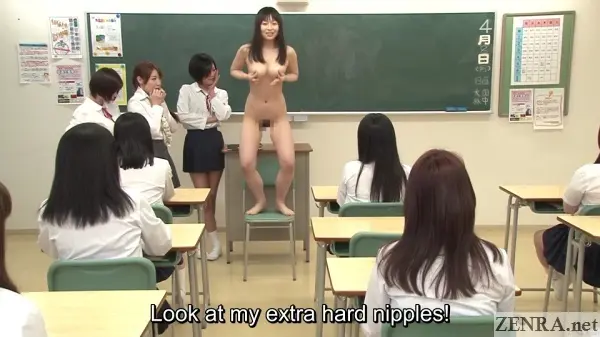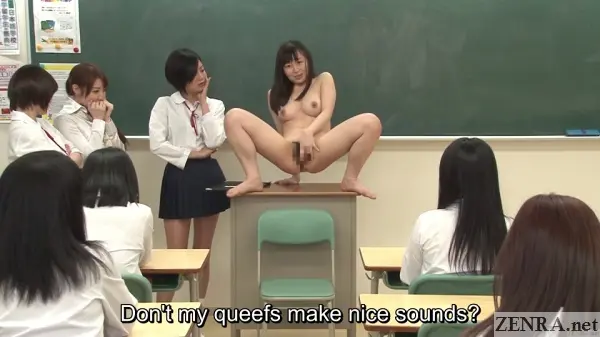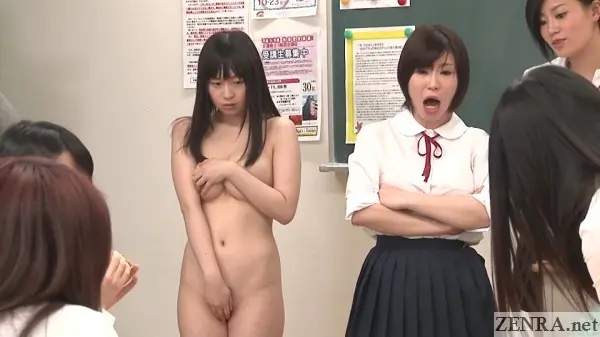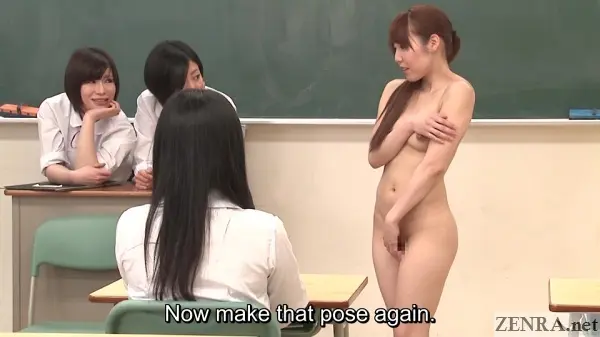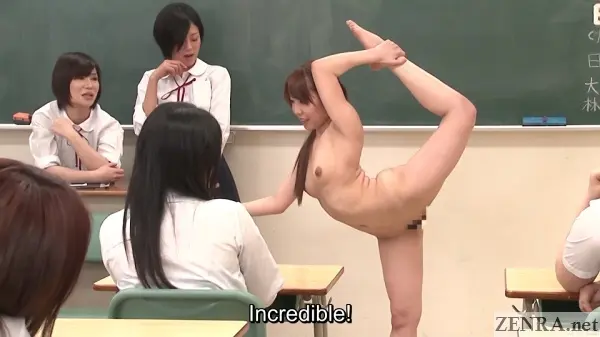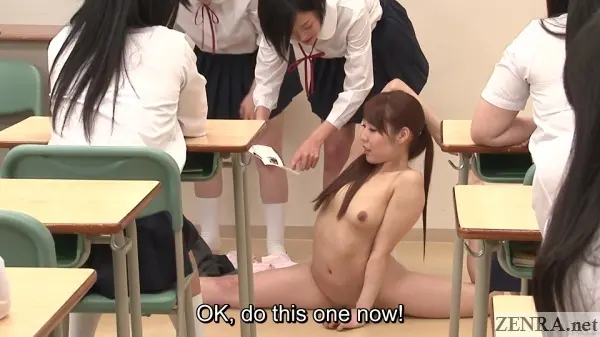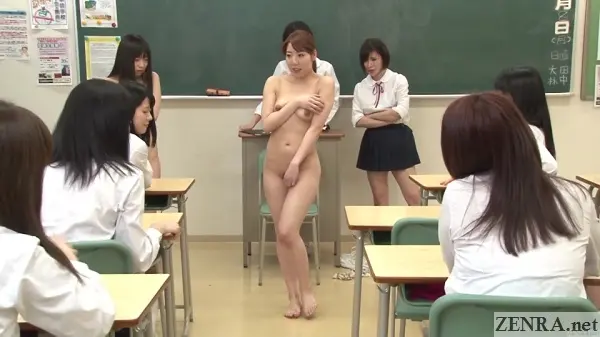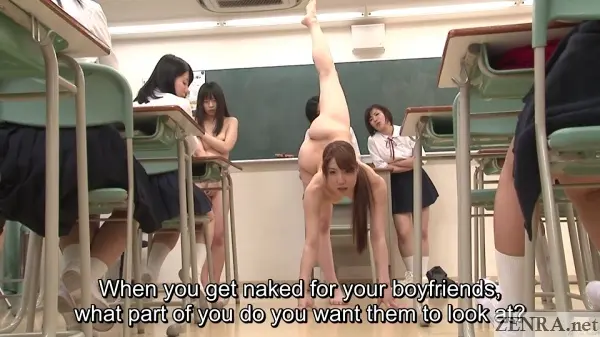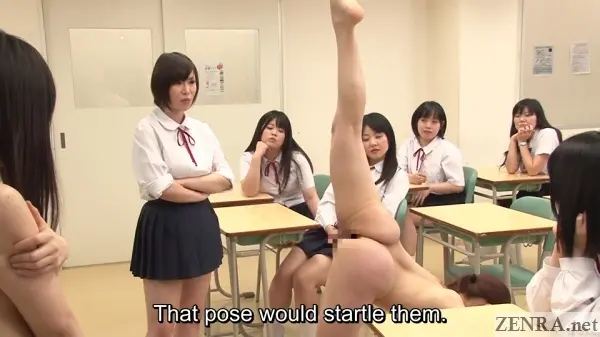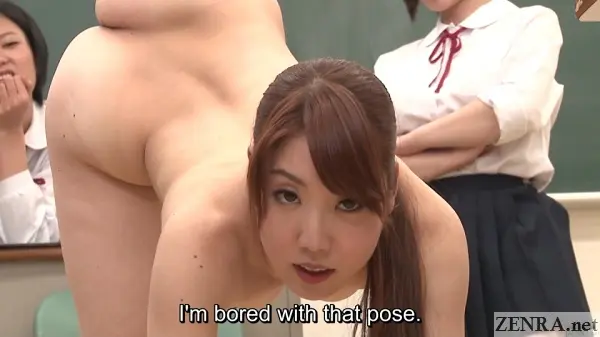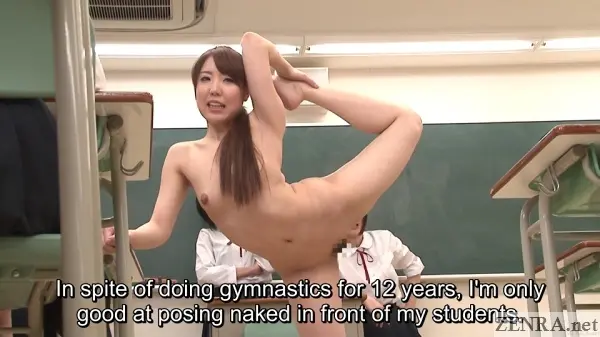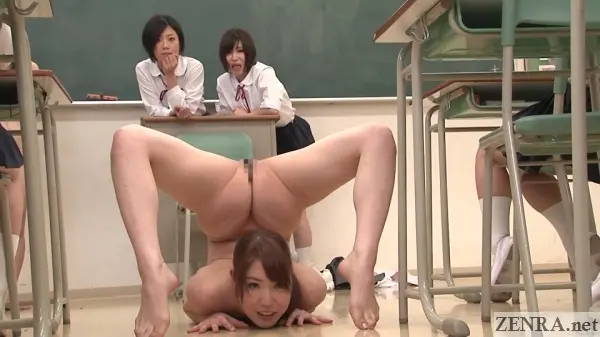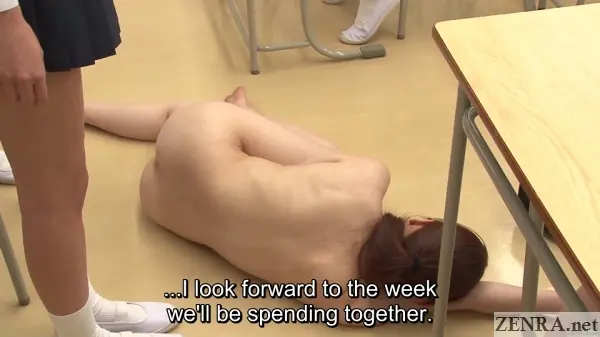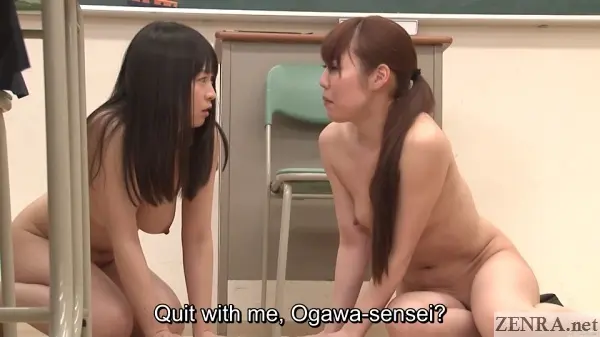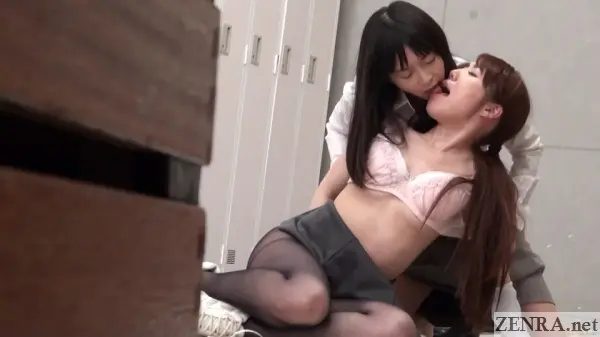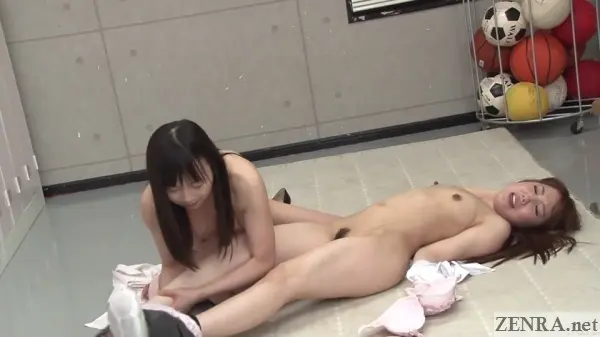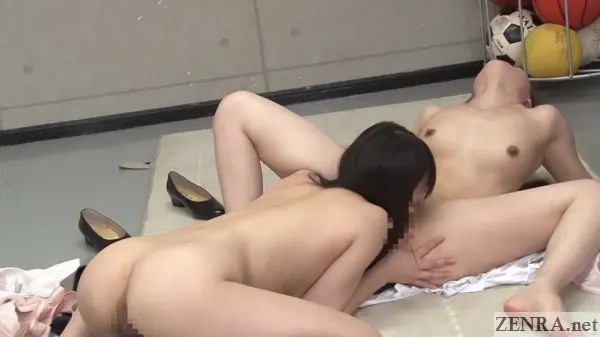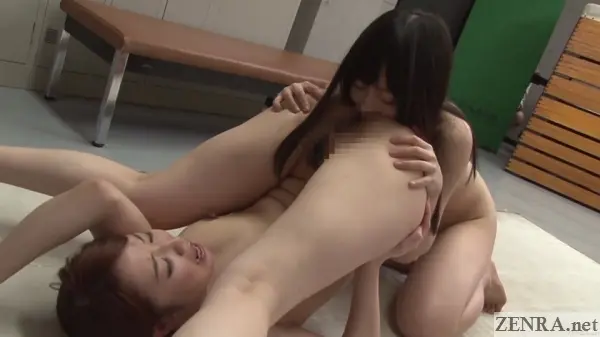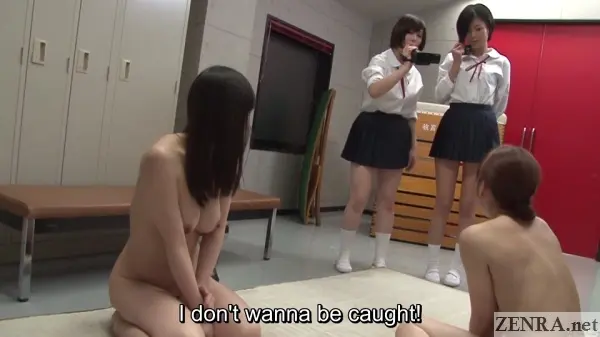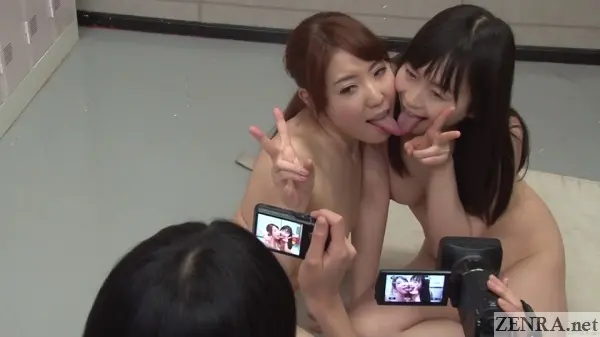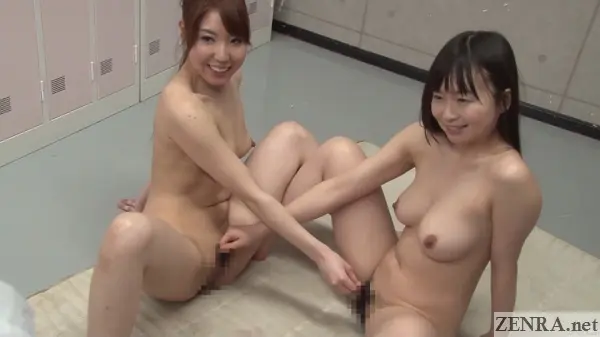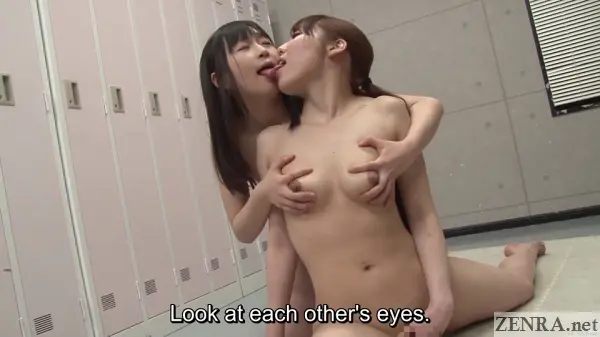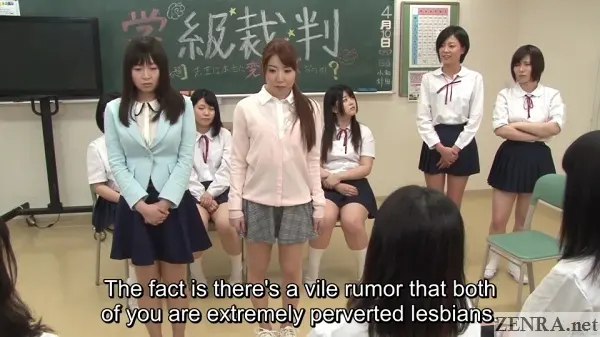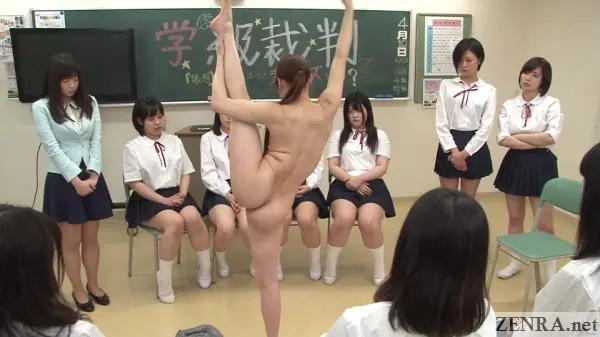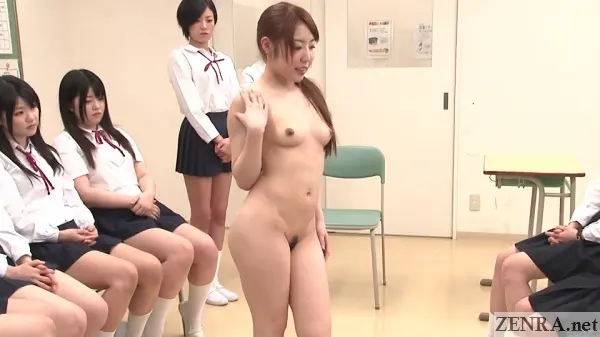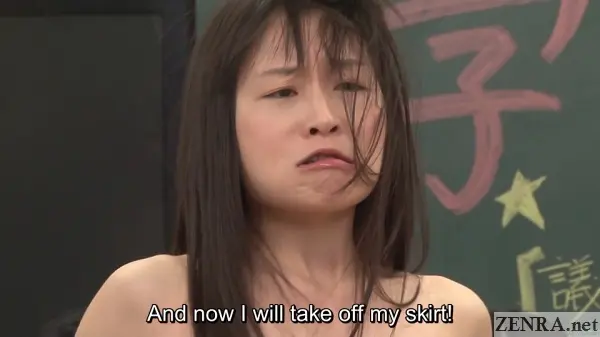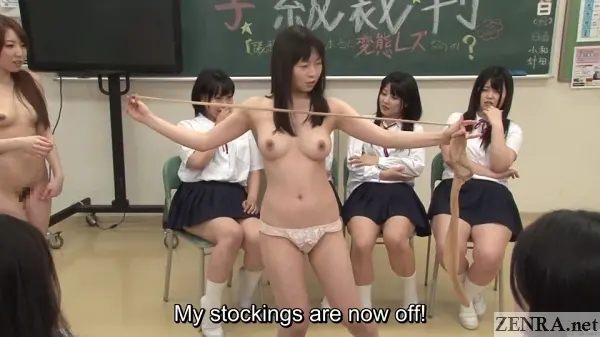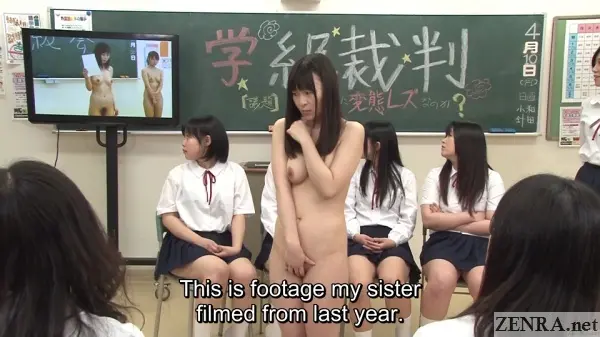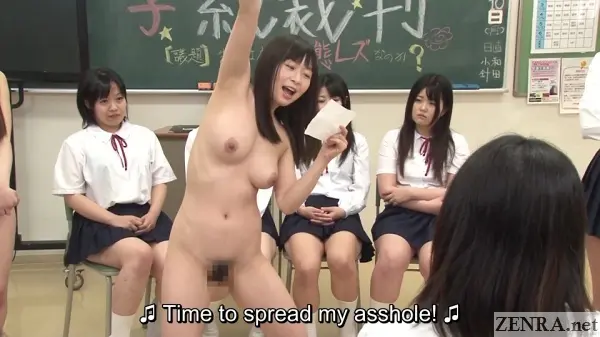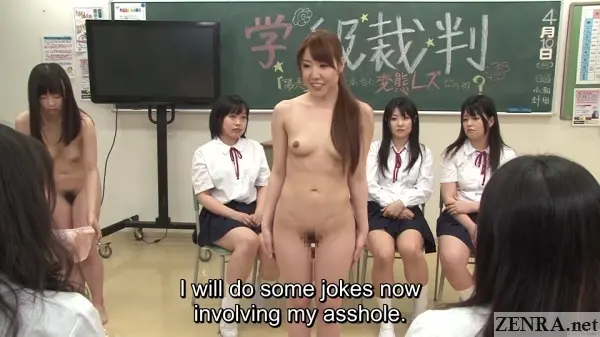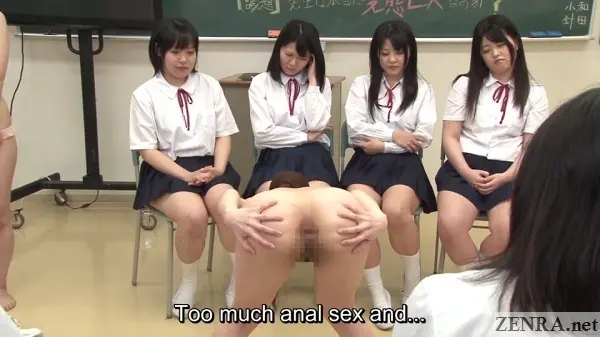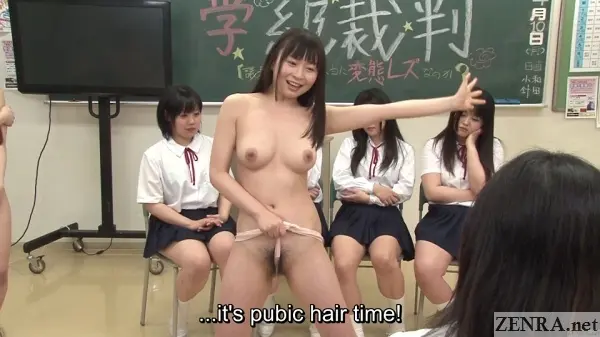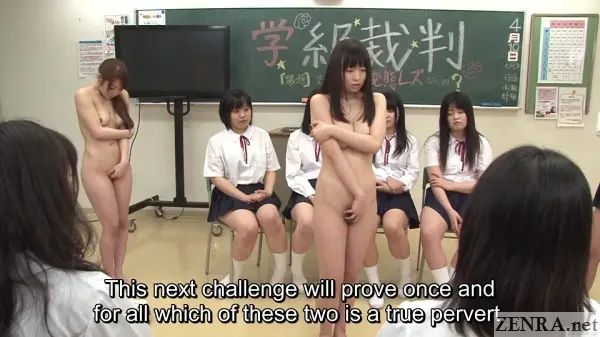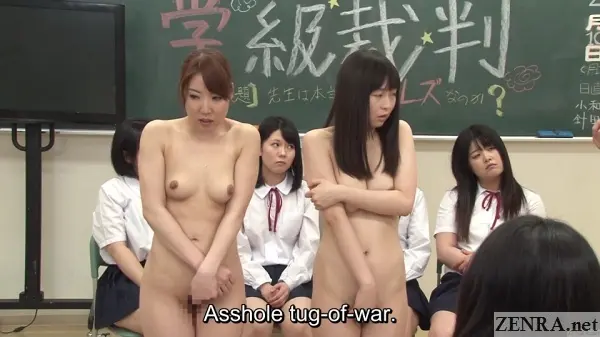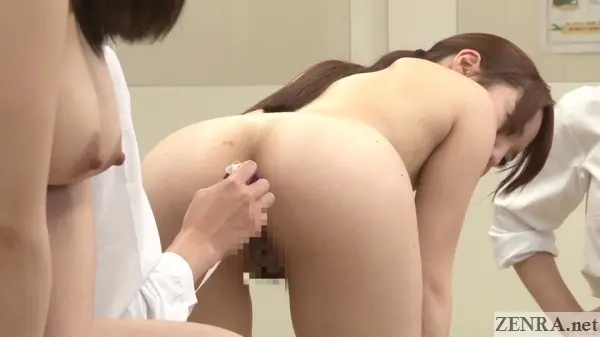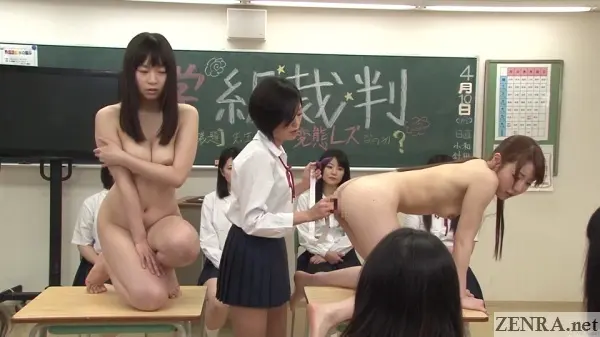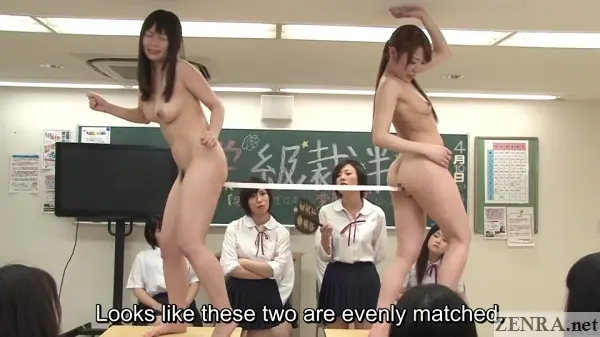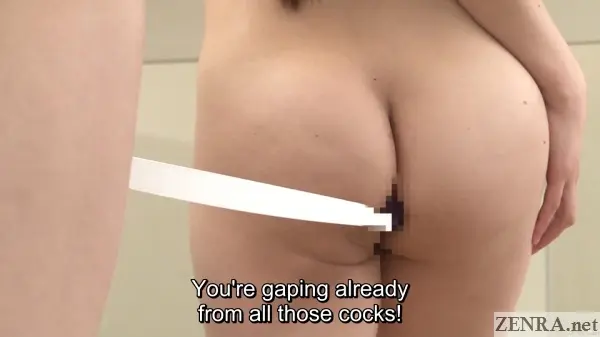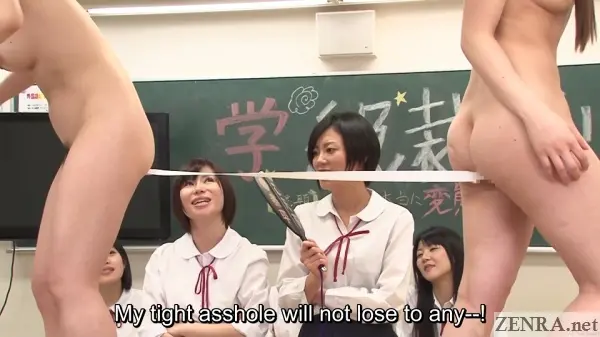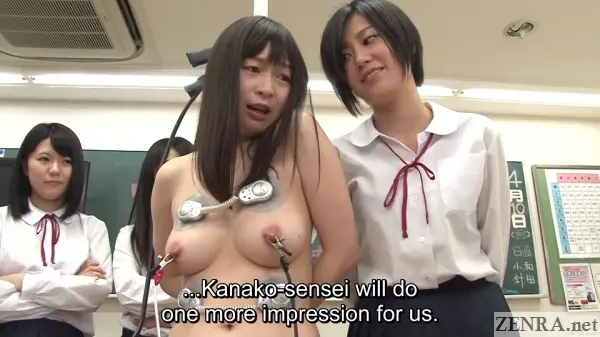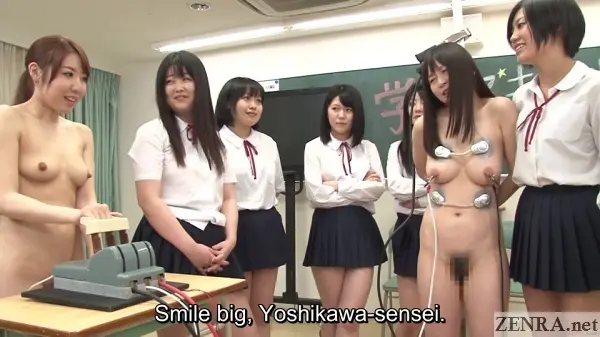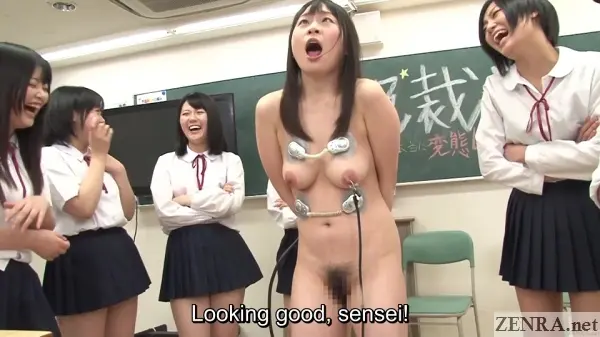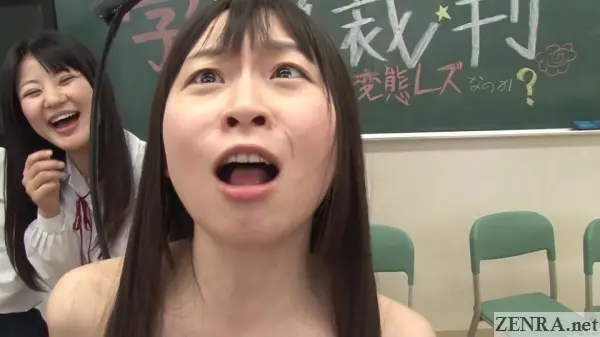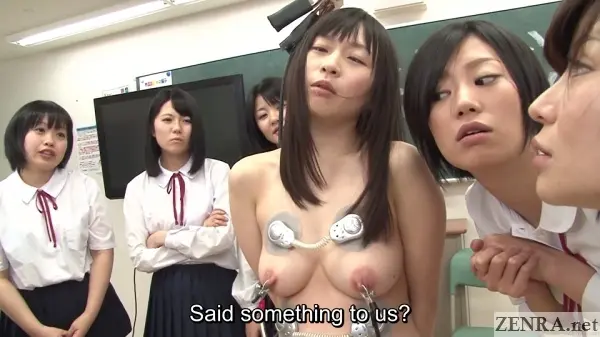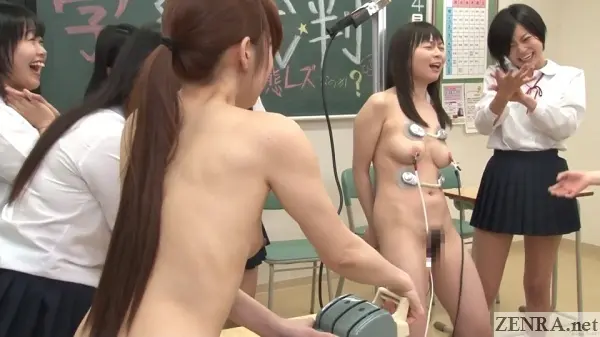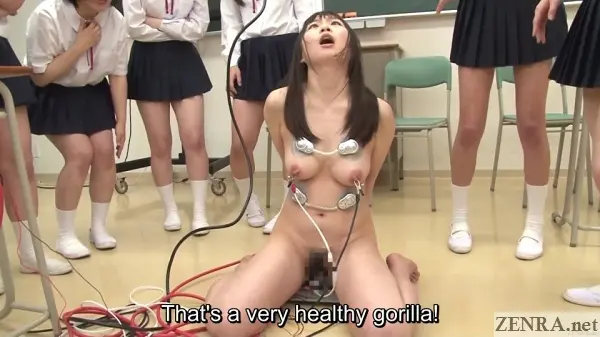 Absolutely Shameful Hazing at the All-Girls Academy Season 2