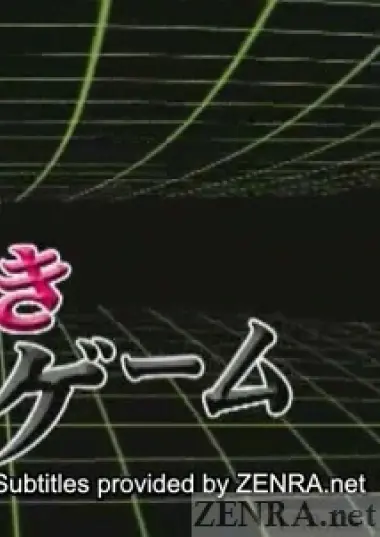 Remote Control Vibrators and Cutting Game
Published August 30, 2005
Kinky remote control vibrator exhibitionist game in sultry concert with a bizarre Japanese game show clothing cutting game with subtitles.
Remote Control Vibrators and Cutting Game
Published August 30, 2005
#Subtitled
#ClassicJAV
Kinky remote control vibrator exhibitionist game in sultry concert with a bizarre Japanese game show clothing cutting game with subtitles.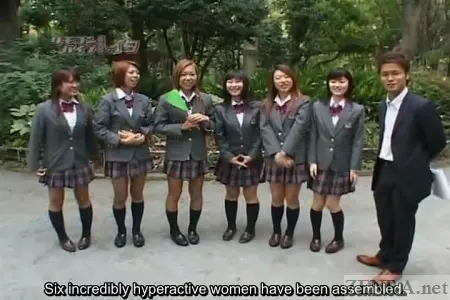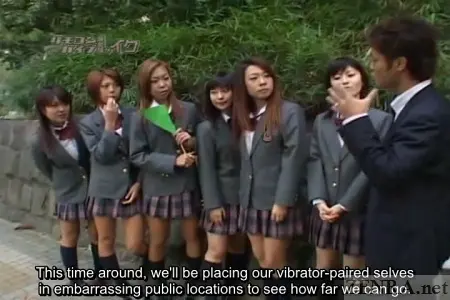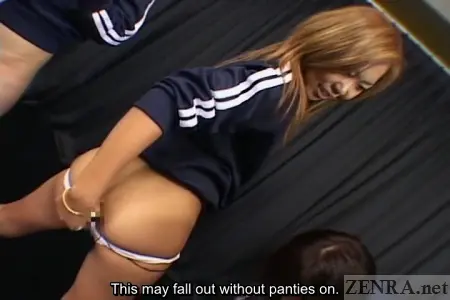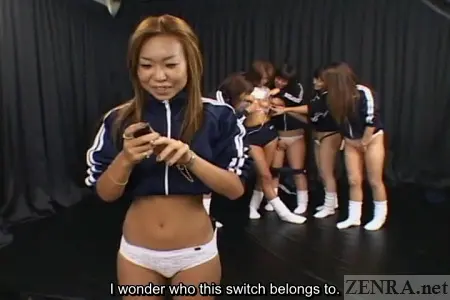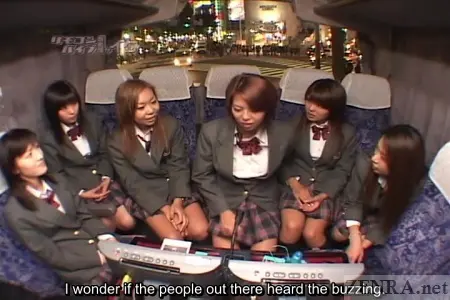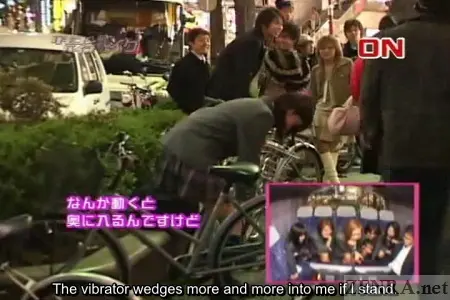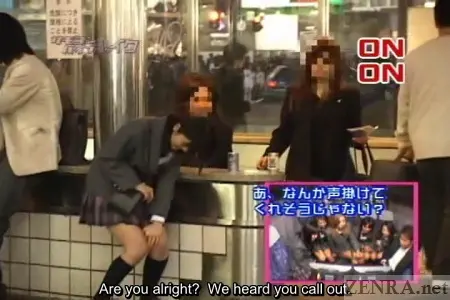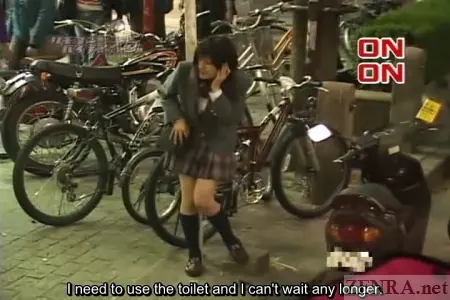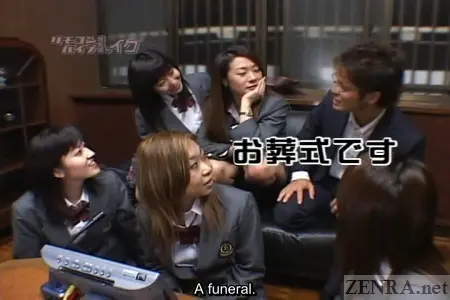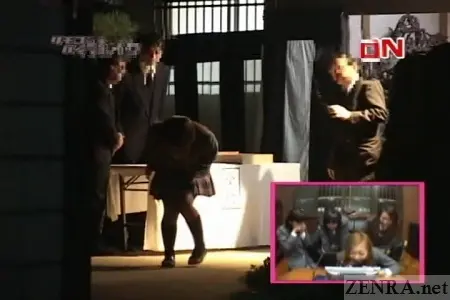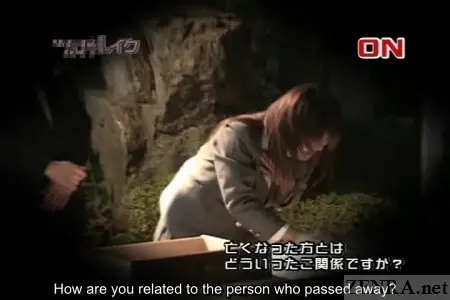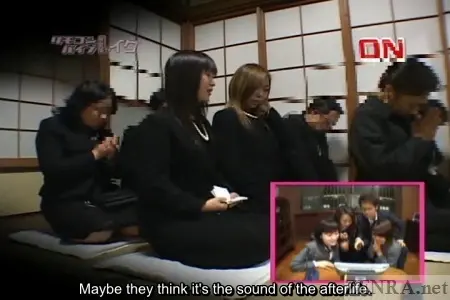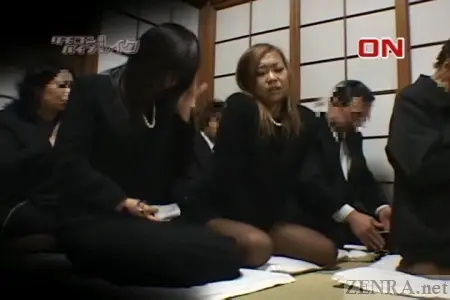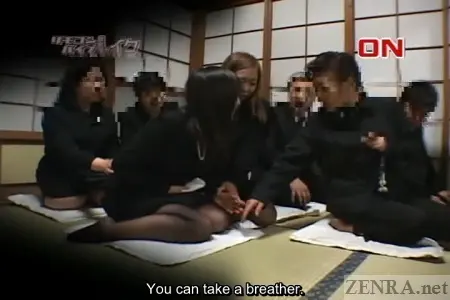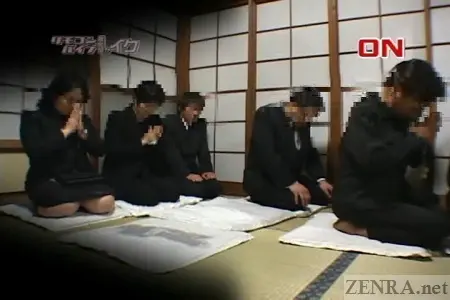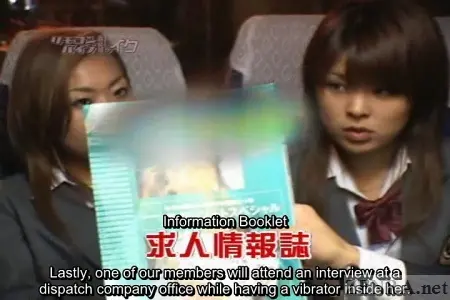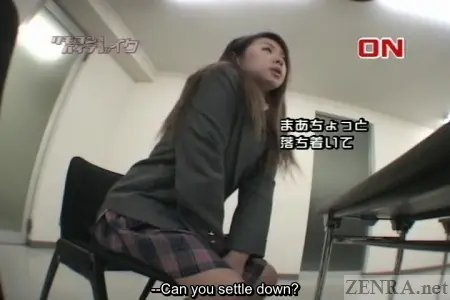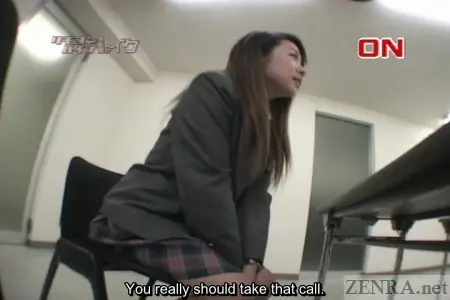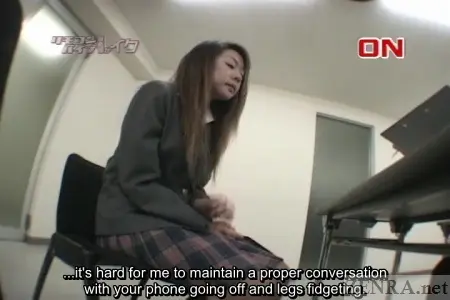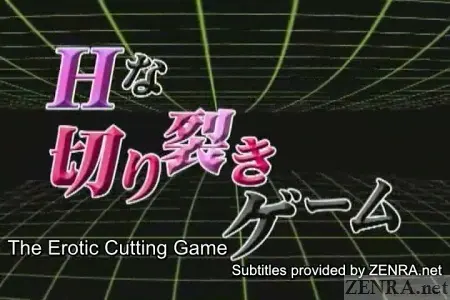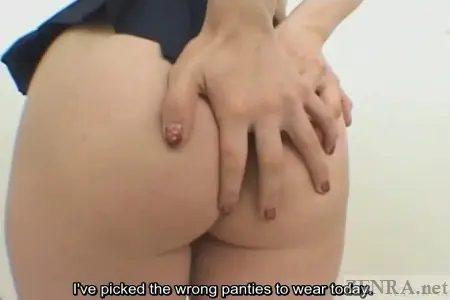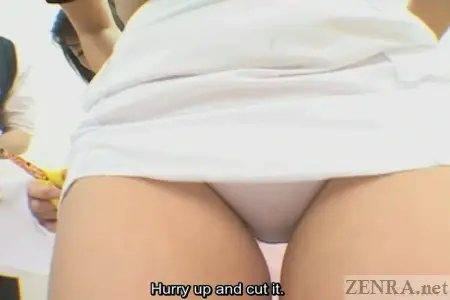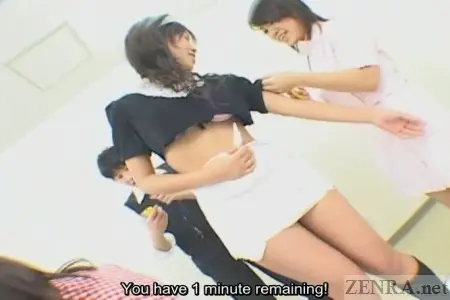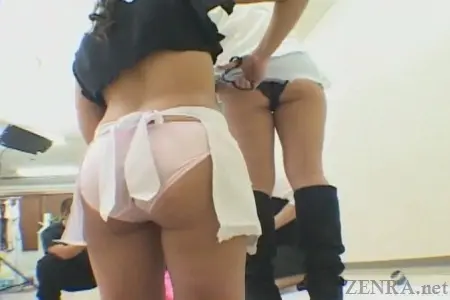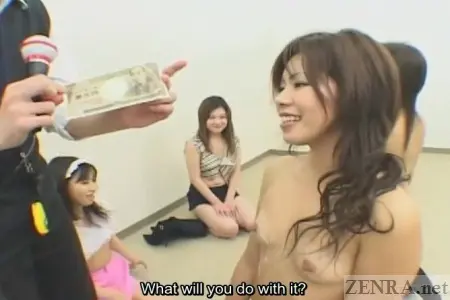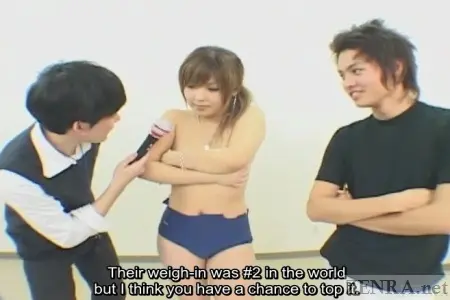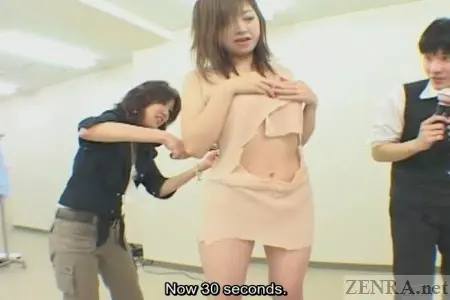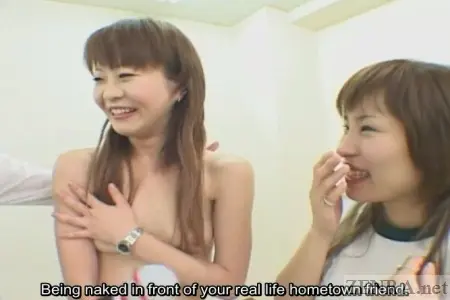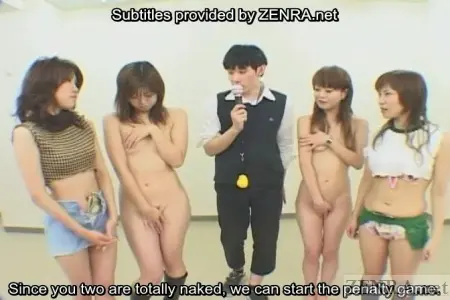 Remote Control Vibrator Club
with English Subtitles
The Japanese are well known for their gags. In fact if you type in 'prank' in your favorite search engine, it will most likely auto-complete your query with 'Japanese'. Although recently, these types of shows putting 'contestants' (actually, paid comedians as real people are sadly almost never on Japanese variety shows) into strange situations well out of the norm even for Japanese TV are becoming rarer, the concept still thrives in this strange production.
A group of Japanese college-aged girls dressed in sailor suits are put to the challenge. From the confines of a portable studio van on wheels, we see these cute girls along with a loquacious host pinned to the monitor and laughing uncontrollably at what the crazy and bizarre event unfolding before their eyes.
You see, one of the people in that van is holding on to a turquoise remote with a very powerful antenna. It has two buttons on in: an ON button and an OFF button. Pressing ON will turn IT on and turning if OFF will do the opposite providing they are in range (and boy are they!).
What exactly is IT anyway and why is it causing such a comedic scene to unfold in their portable studio? IT happens to be a very powerful remote-controlled vibrator that happens to be wedged up one of the Japanese girl's slit as she tries to go about a normal routine. For example, the first victim finds herself outside waiting to meet some friends and is seen nonchalantly pounding away on her clam shell Japanese cellphone. All things are A-OK normal until the remote vibrator is activated and although the buzzing of the little pleasure device is inaudible for us, we can easily see this calm and collected Japanese cutie immediately transcend into a shaking mess as she tries mightily to cover up her impending orgasm right on a public thoroughfare!
Another unique and incredibly risque (and possibly bad taste depending on who you ask!) is when one of the girls brings the challenge to a funeral! While everyone sits on the floor in the traditional tatami room seiza style (legs folded underneath), our target tries her absolute best to stop fidgeting as the vibrator is buzzing on full blast eventually causing her to orgasm in a room full of her friends and family that are in mourning! It's surprising and way out of the norm but uniquely Japanese.
SUBTITLED DOWNLOAD - 1 2 3
3 Files - 1.06GB
1:33:05
Encoded in XViD
The Cutting Game
with English Subtitles
For the Japanese, the four years one spends in college is considered to be the freest, most liberal and independent time of one's life. The stress from high school and it's required clubs along with the hours upon hours of study time for university entrance exams are complete and now the stress is finally gone from the lives of these young adults.
Just like college in western countries, there are a plethora of non-required classes available for students to take to 'enhance' their minds and also give them a few extra credits to put them on the fast track to a quick graduation before 'interview hell' begins for the next long and very brutal stage on their lives.
One of the more unique classes being offered is called 'Human Sexuality' and being the first time it's offered, even outgoing Japanese students are a bit nervous about enrolling in the class before their friends do thus the class only sees 5 students for its freshmen term. Fortunately the five students consist of 3 cute college girls and 2 guys thus making a nice combination for what will happen next.
The class as it was written in the syllabus that no one actually reads is 'very hands on' and will require students to be in various states of nudity and sexual arousal at almost all times. As we can see, from the first lesson onward, things get raunchy in no time as the teacher has one of the male students strip nude and then calls on one of the female students to get on all fours in front of his hardening cock and begin pumping away as her friends look on in shock and then awe as she works her hand with gusto quickly causing her classmate to erupt jizz on her waiting face.
Another unique class project involves the creation of what the teacher describes as 'sexy day wear'. After informing the students to come in one day in clothes they don't mind seeing destroyed, she splits them into co-ed groups and gives each group a pair of scissors and a stop watch. They are given a very limited time frame to cut away as much clothing as possible that just – and only just – leaves their most private region covered. The students who don't finish in time or put out a lackluster performance are given the honors of 'volunteering' for some fun sexual play later on to the delight of all the college-aged onlookers.
The opposite also happens as well with a female Japanese student 'volunteer' getting on all fours with her bare ass on display for her four class mates as each take turns inserting their fingers and various sex toys into and out of her wet vagina and asshole all for the sake of a good grade. The fun continues during the same lesson as the by-now incredibly horny classmate is tasked with removing the rest of her clothing leaving her bare-ass naked in front of everyone while one of the male classmates strips as well and begins some of the common combinations of male and female foreplay such as sixtynine'ing in front of horny student onlookers.
By the end of the term, everyone has had sex with everyone else in nearly every position possible and new friends and buddies with benefits from life are formed. Now with the immense positive word of mouth spreading, next term this class will surely draw a larger attendance of curious Japanese students.
SUBTITLED DOWNLOAD - 1 2 3 4
4 Files - 1.9GB
2:42:18
Encoded in XViD
Lines of Subtitled Dialog: 0
4 Files 0.00GB
00:00:00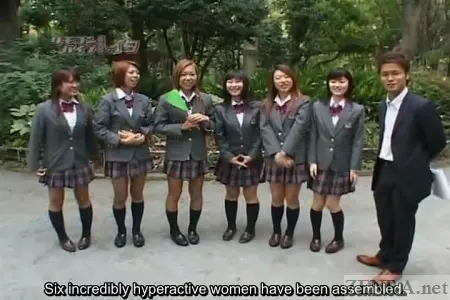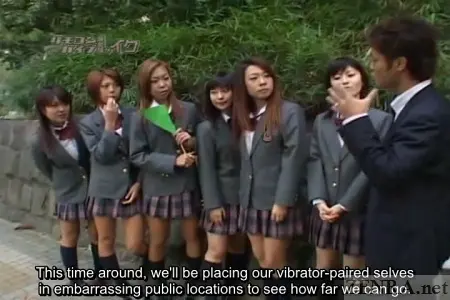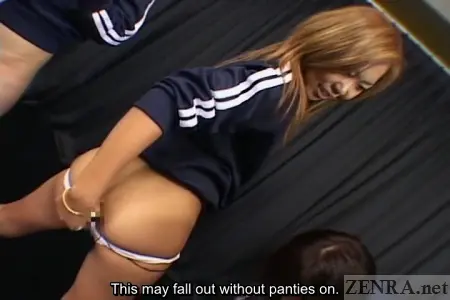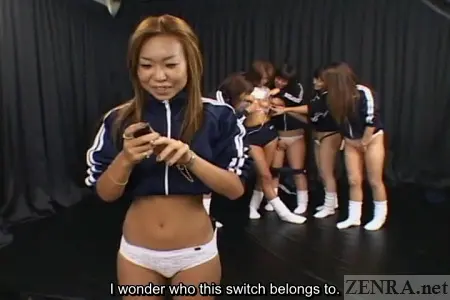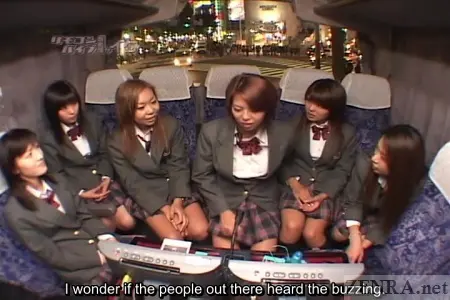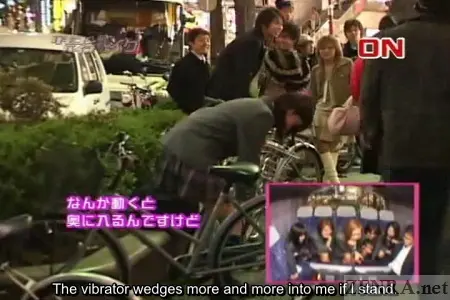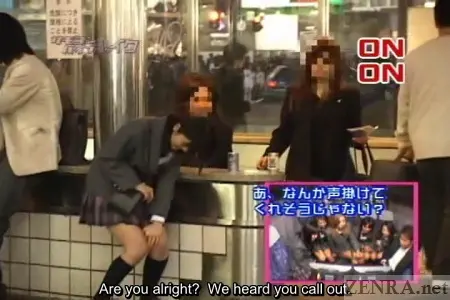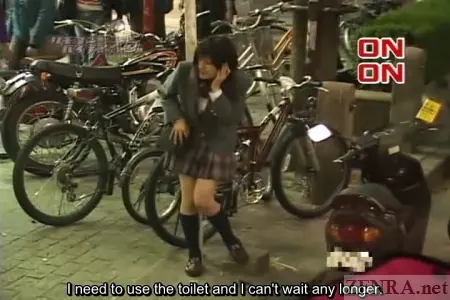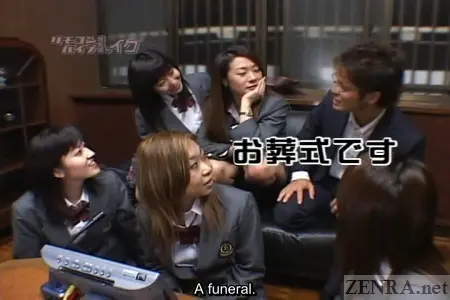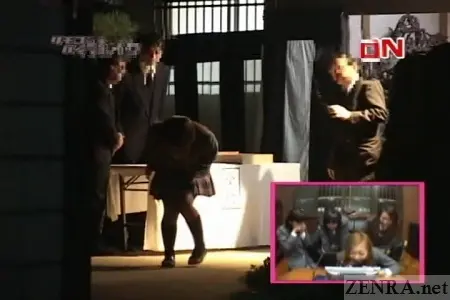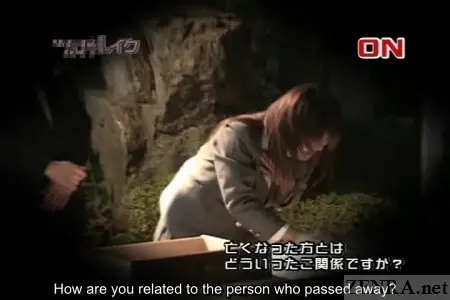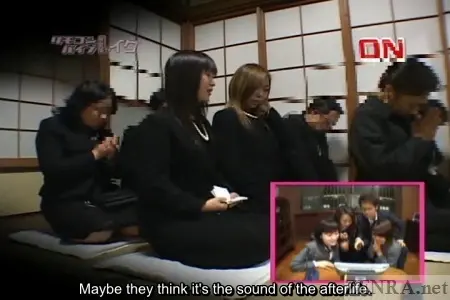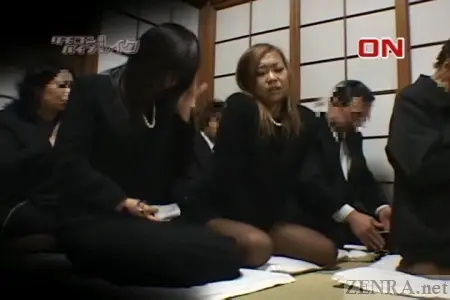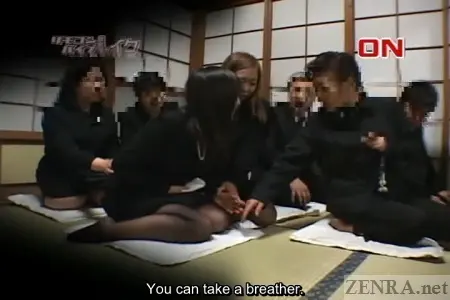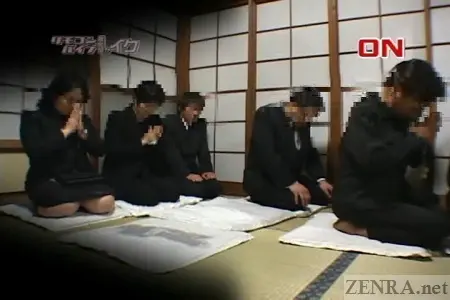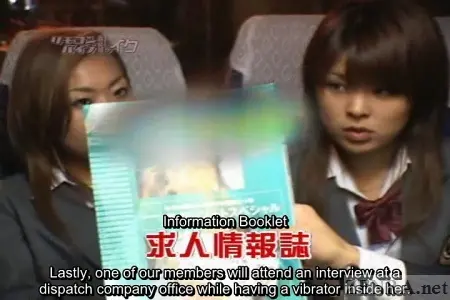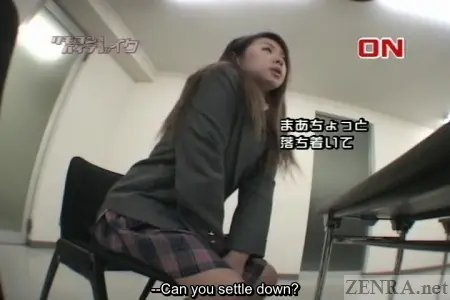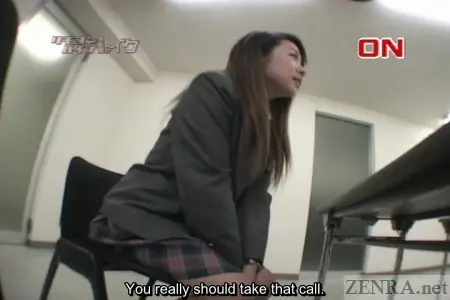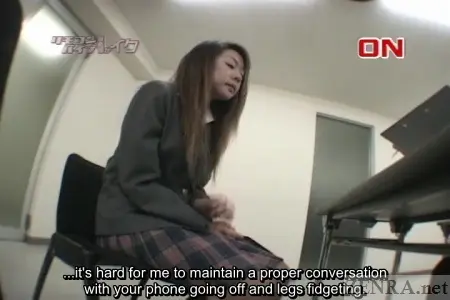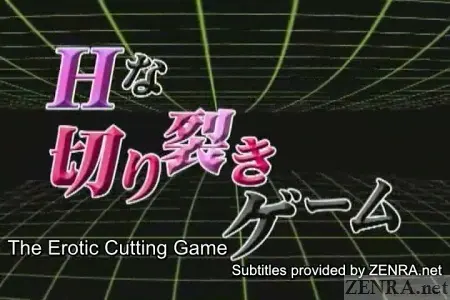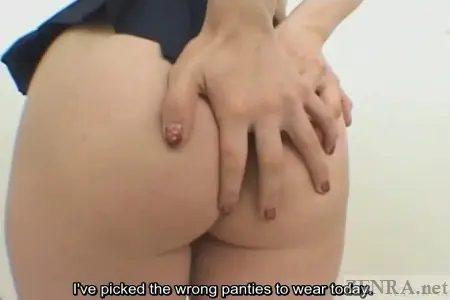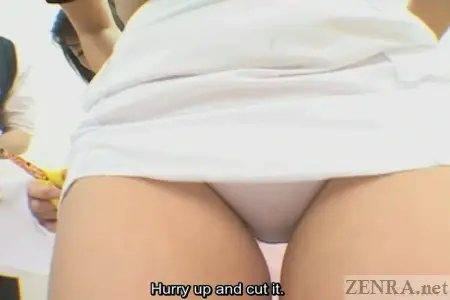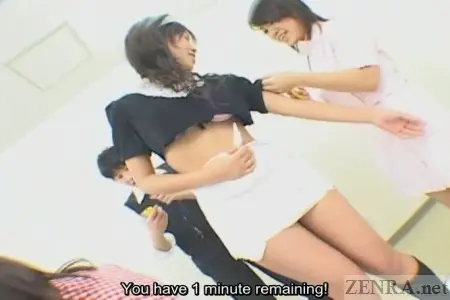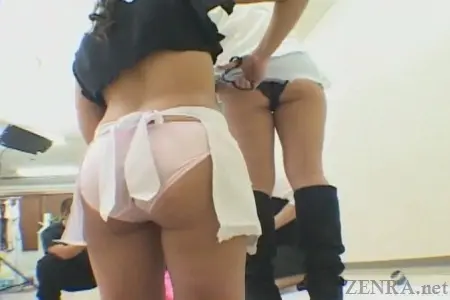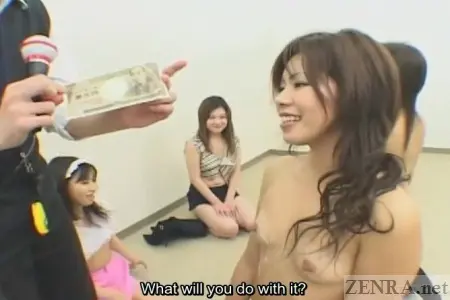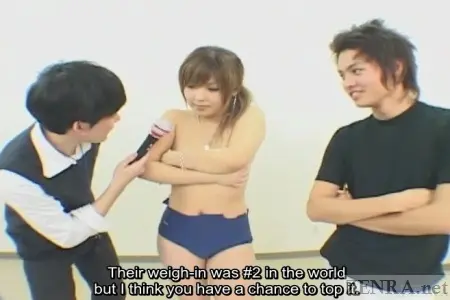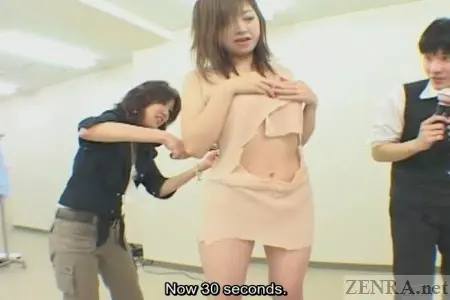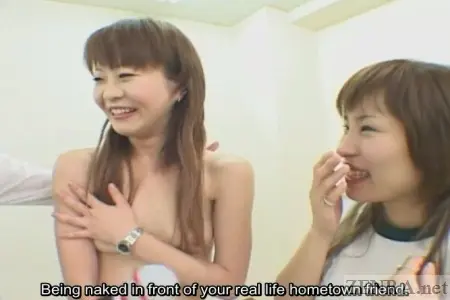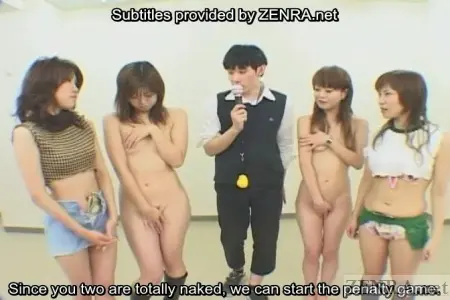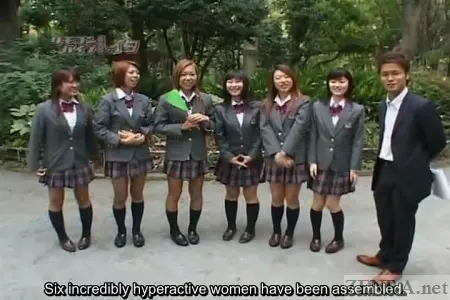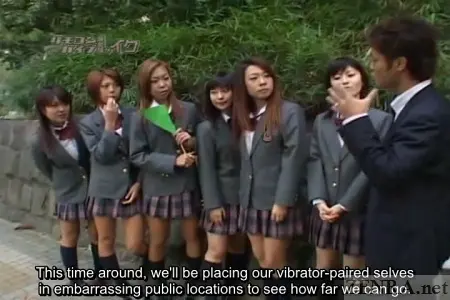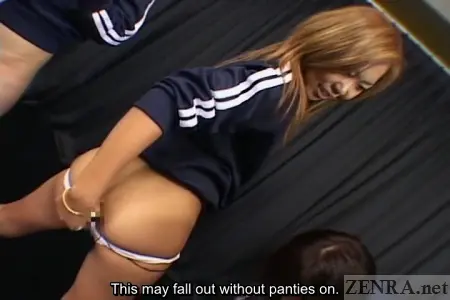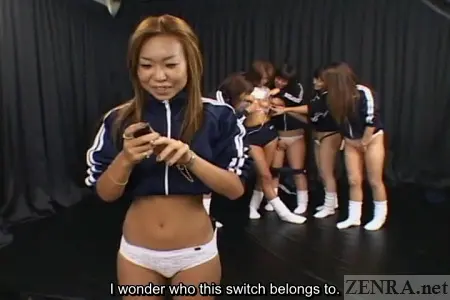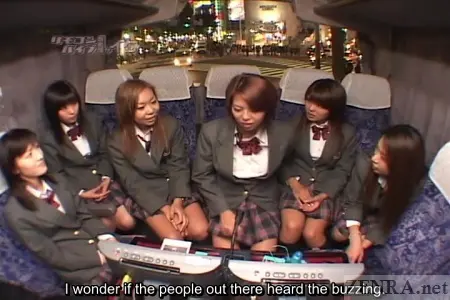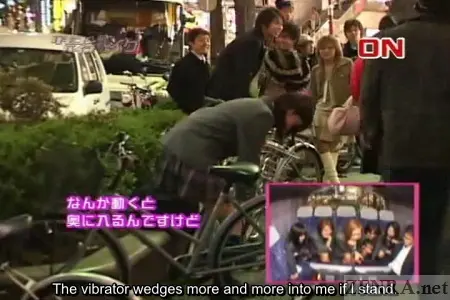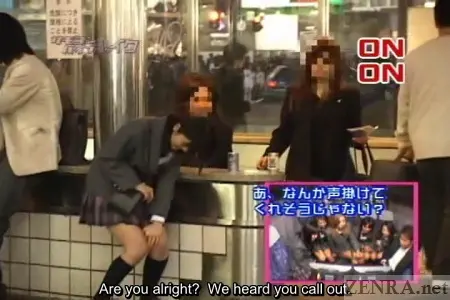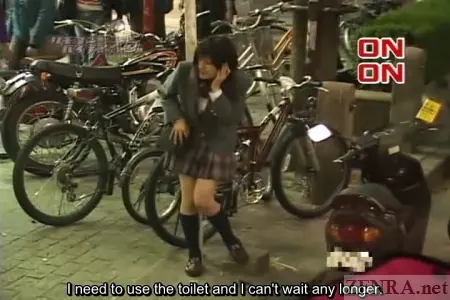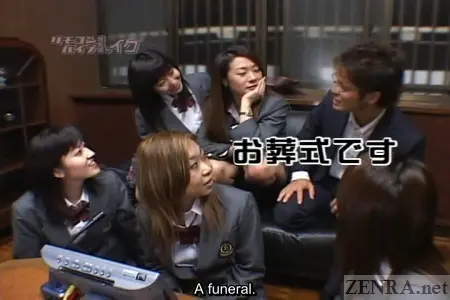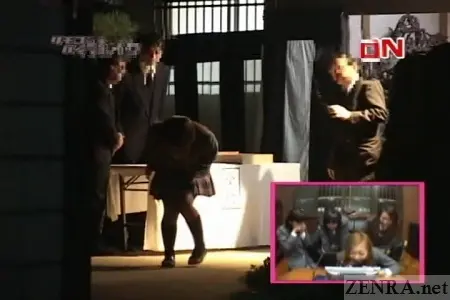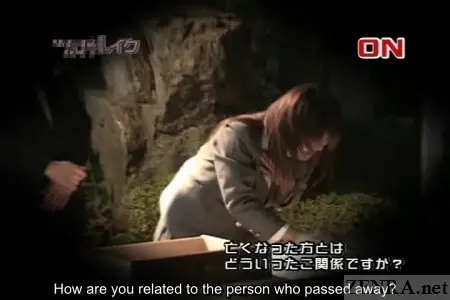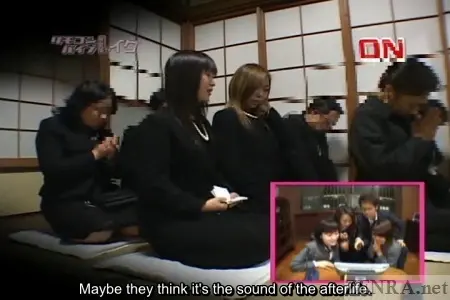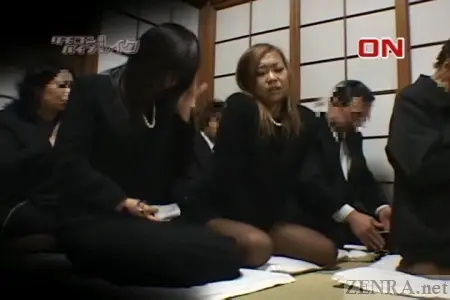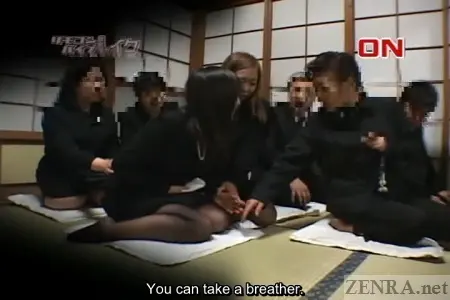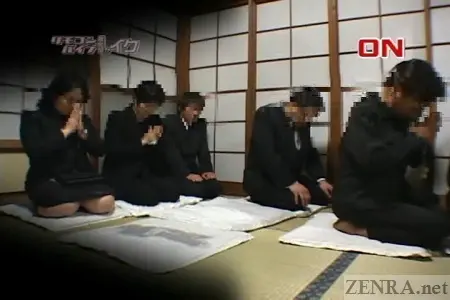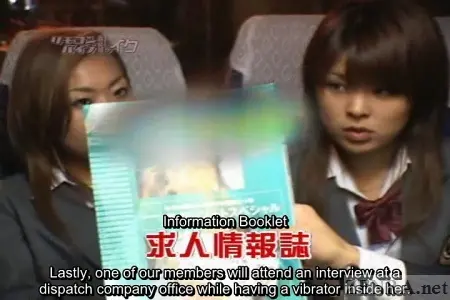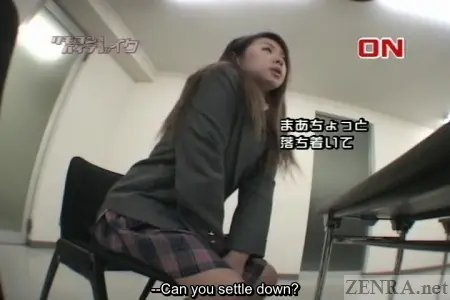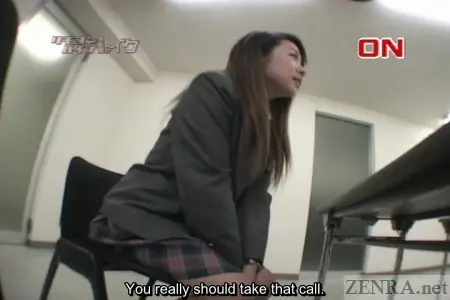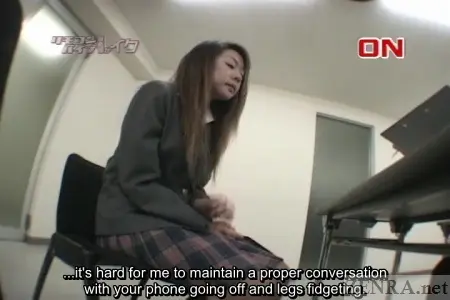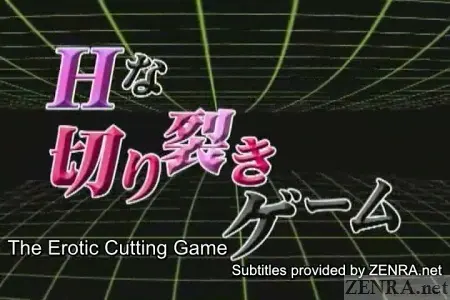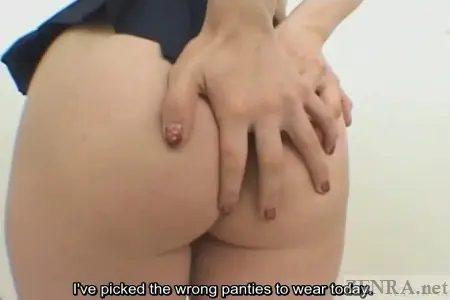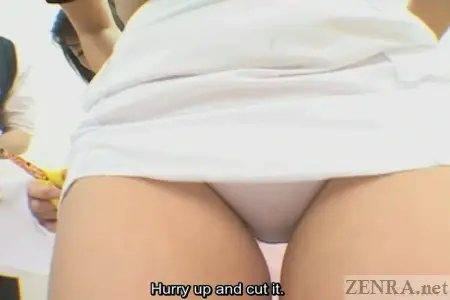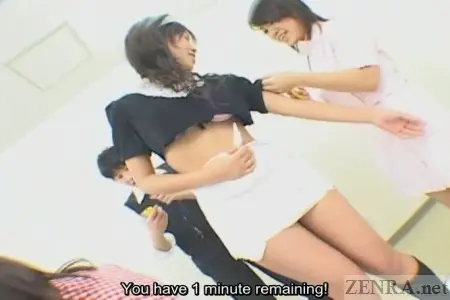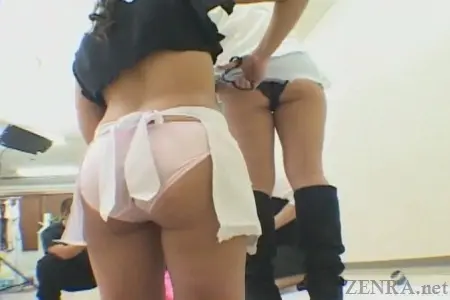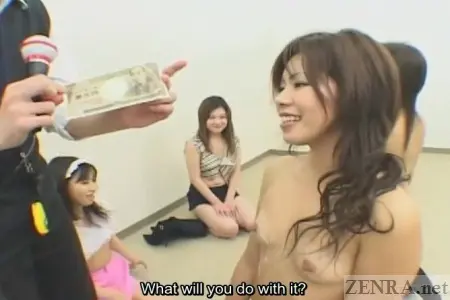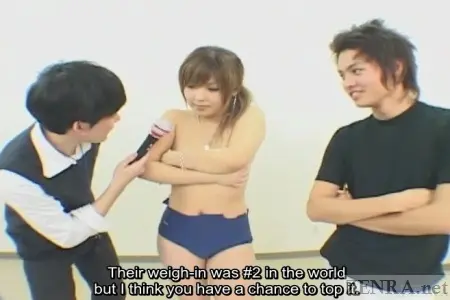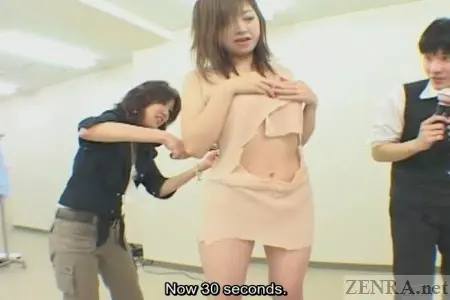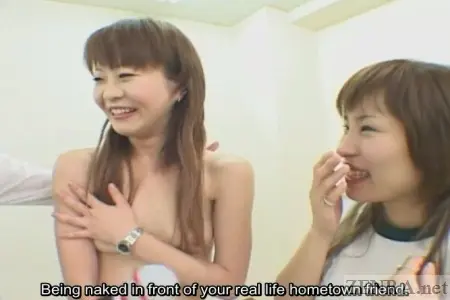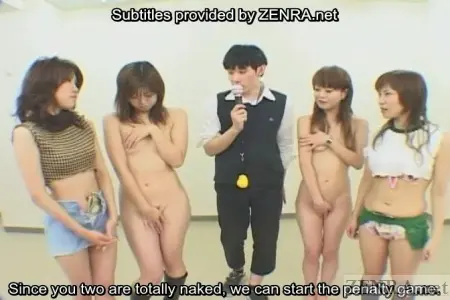 Remote Control Vibrators and Cutting Game