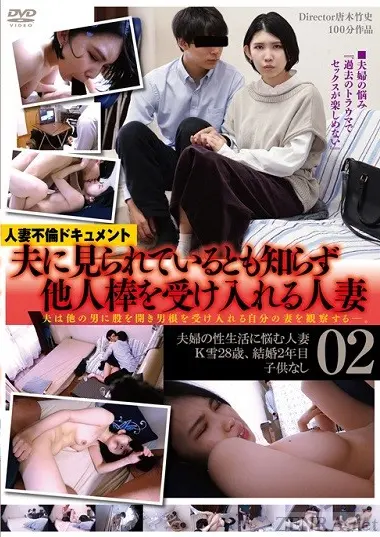 Having Sex in Front of My Husband Infidelity Examination 2
Published April 17, 2023
Just how far will this couple go to save their marriage? Is living out a cuckolding fantasy worth it? Easy answer when it is a JAV.
Having Sex in Front of My Husband Infidelity Examination 2
Published April 17, 2023
#Subtitled
#HD
#Exclusive
Just how far will this couple go to save their marriage? Is living out a cuckolding fantasy worth it? Easy answer when it is a JAV.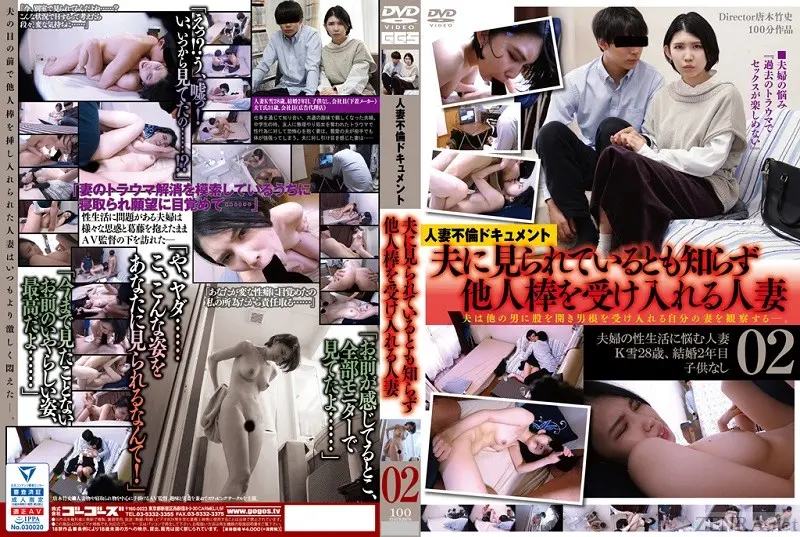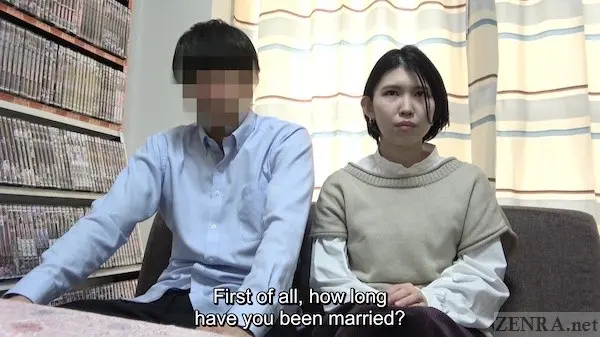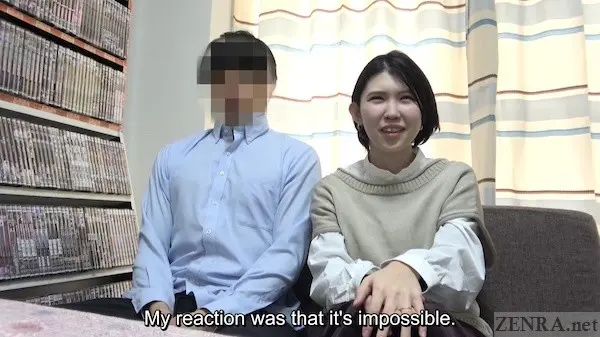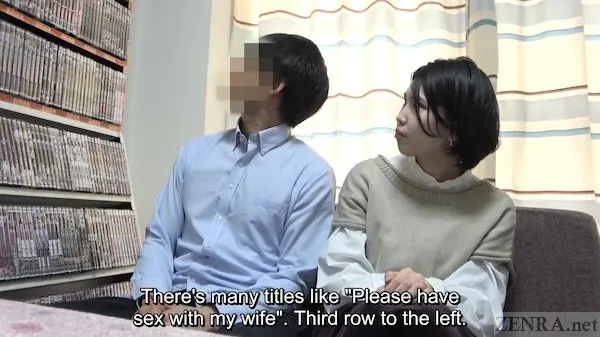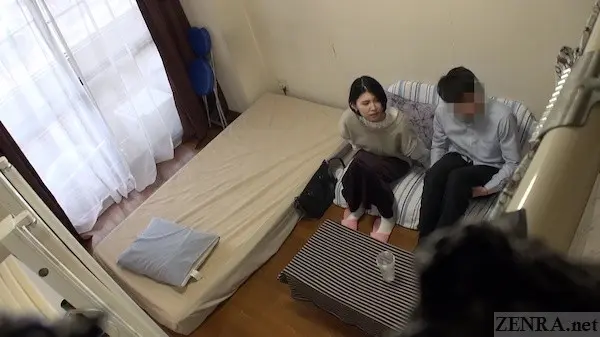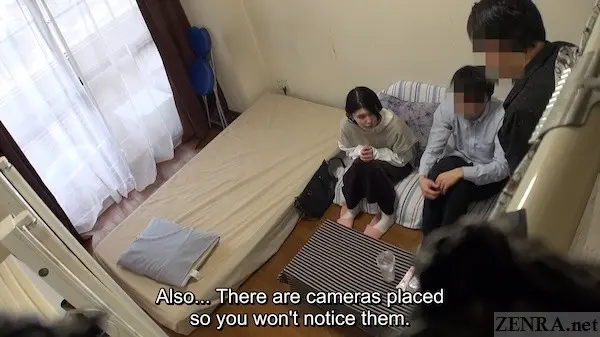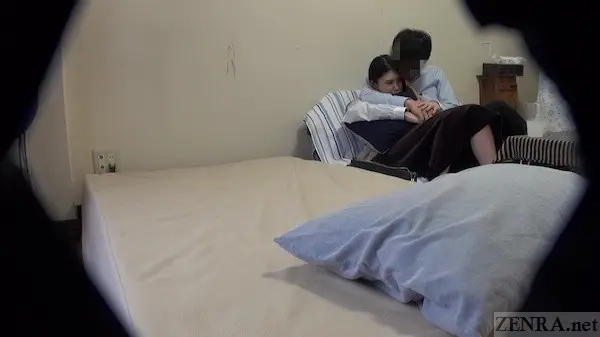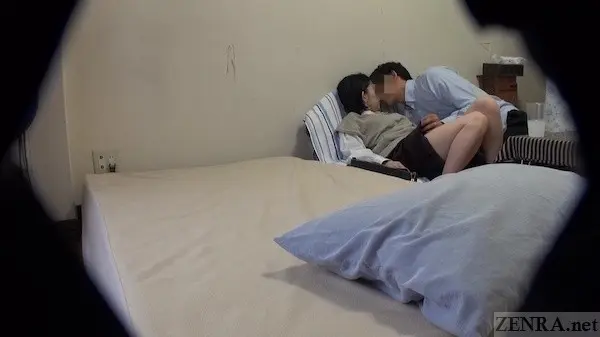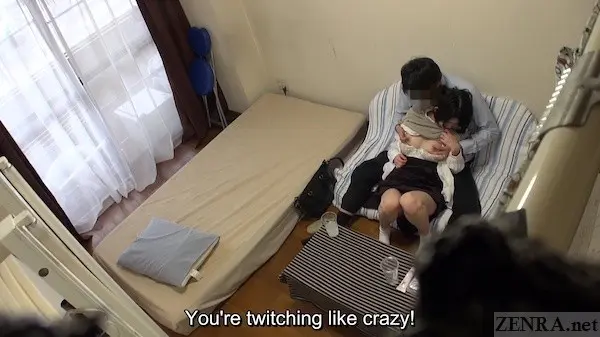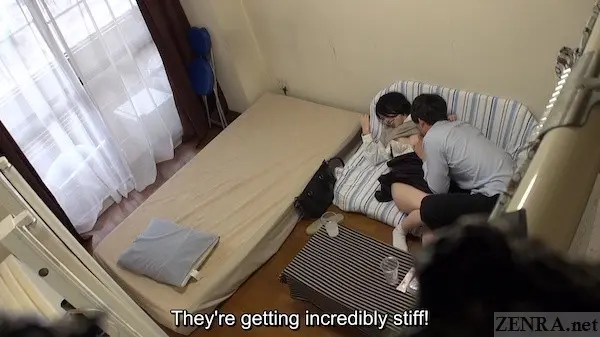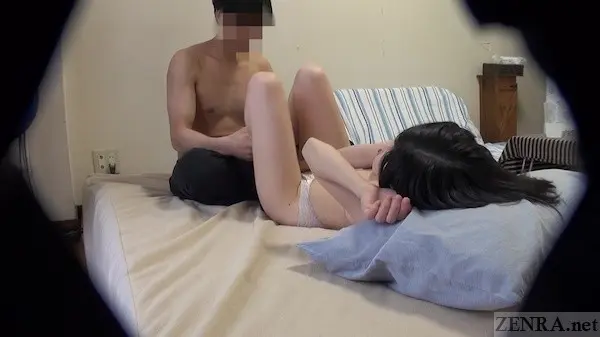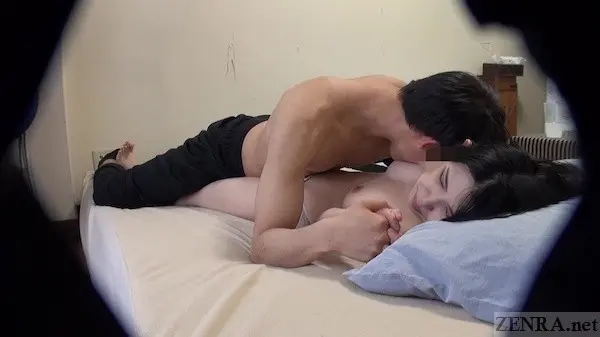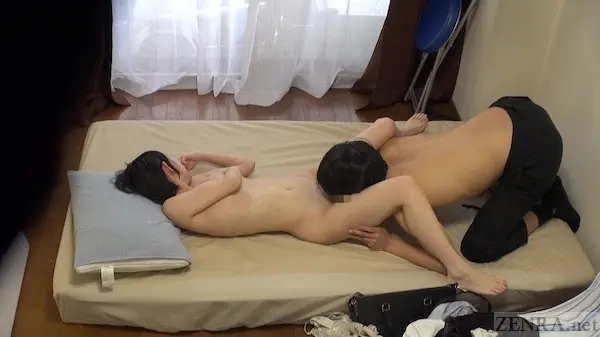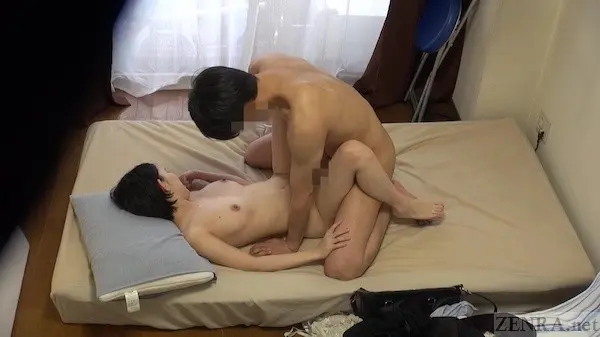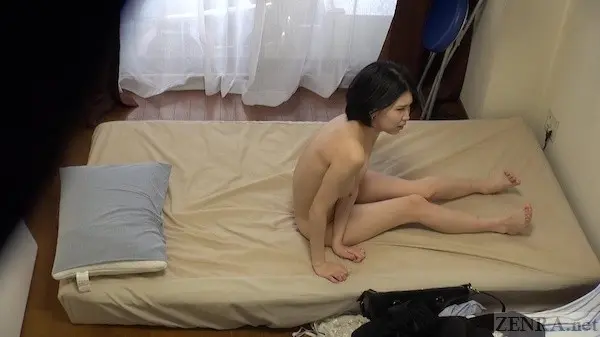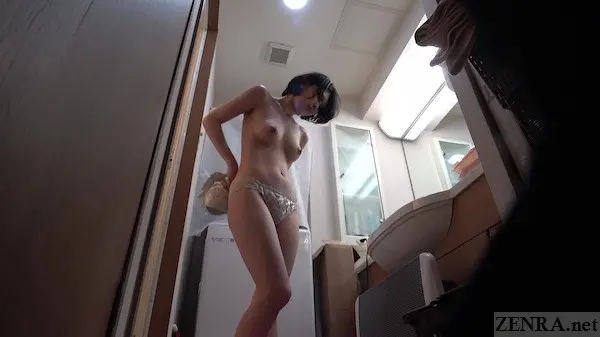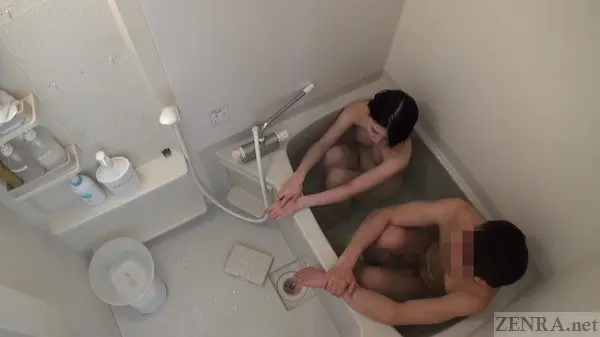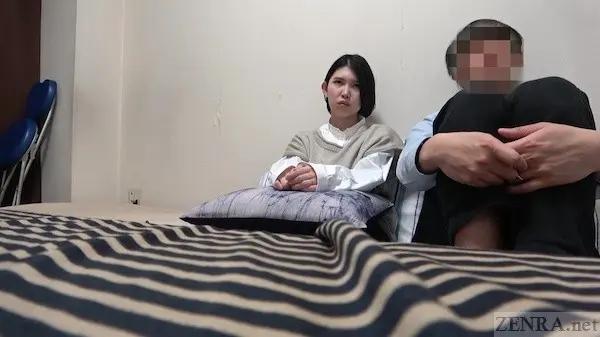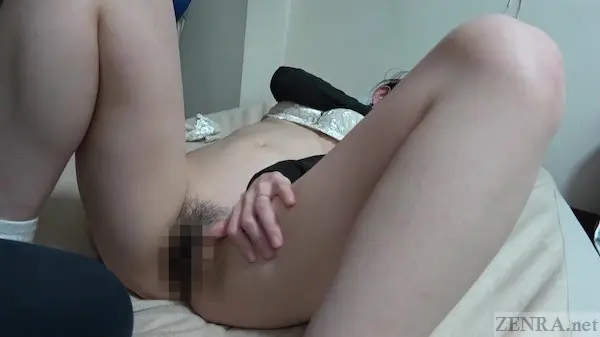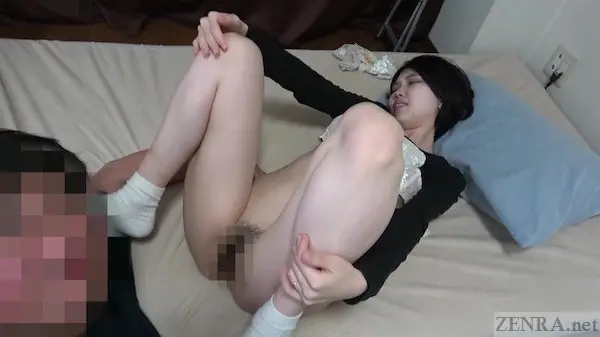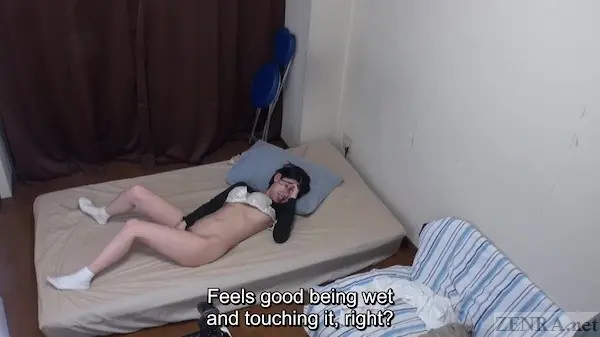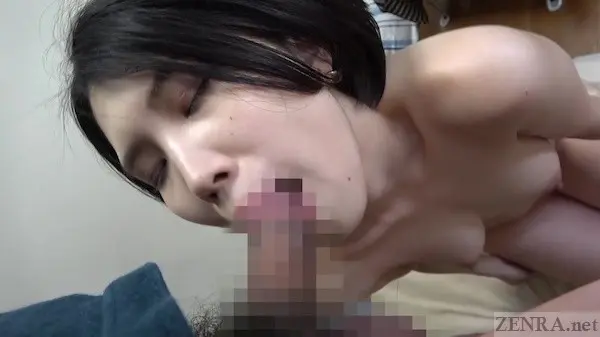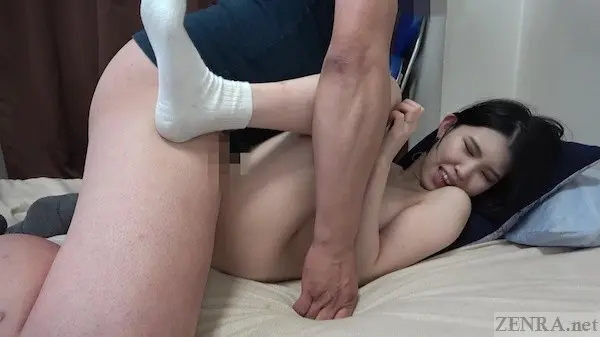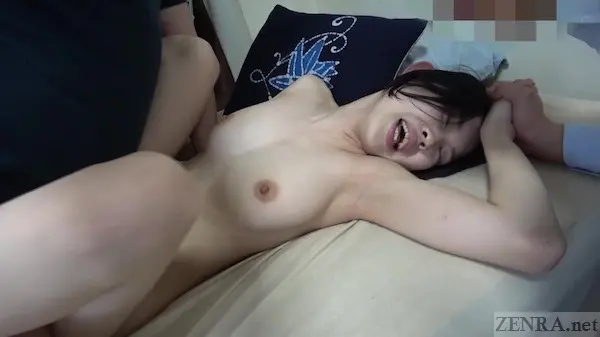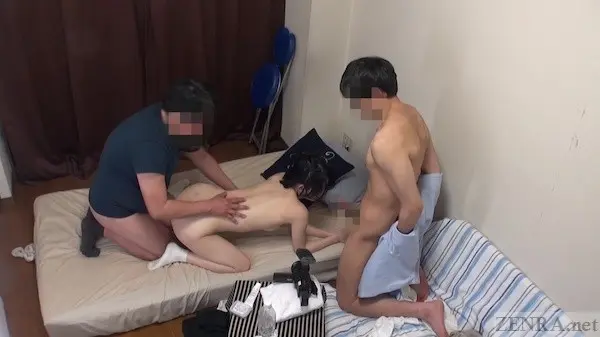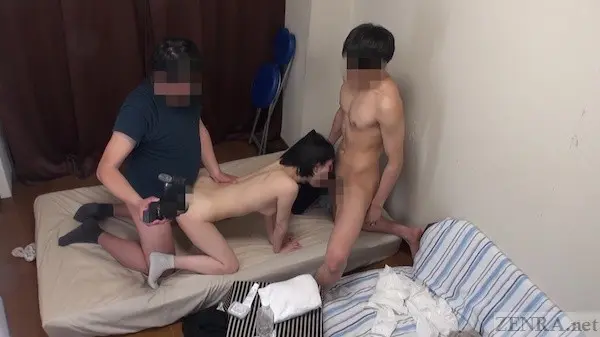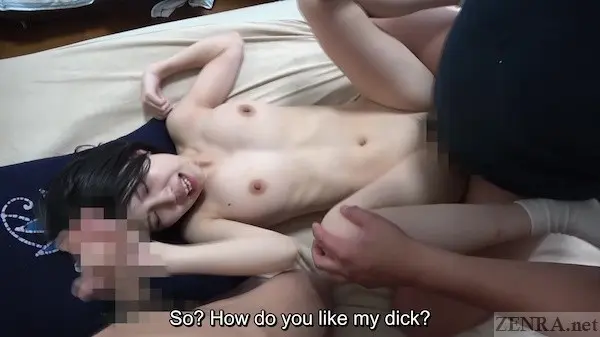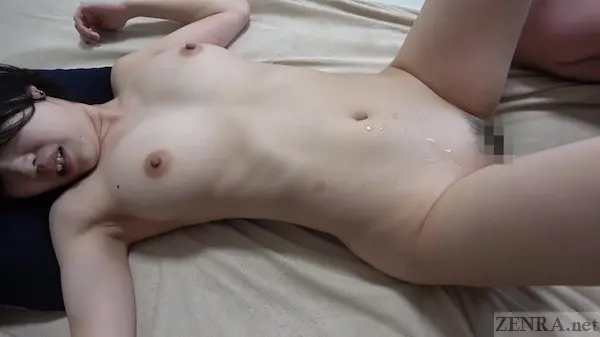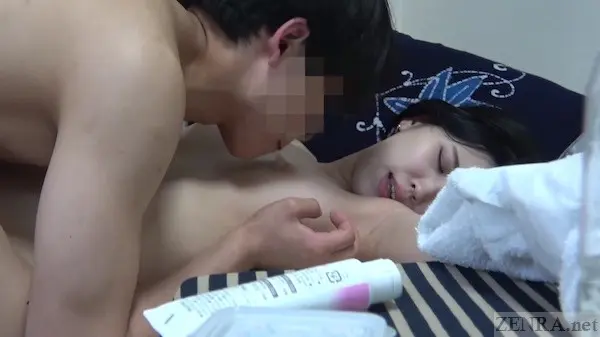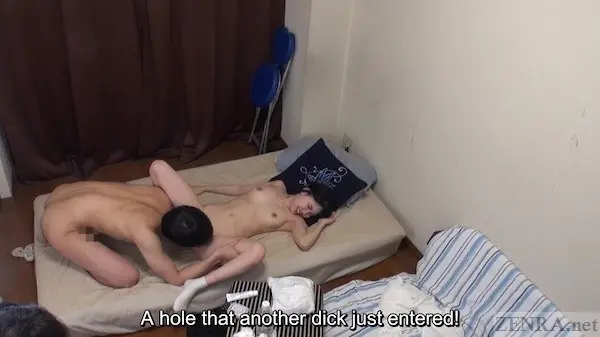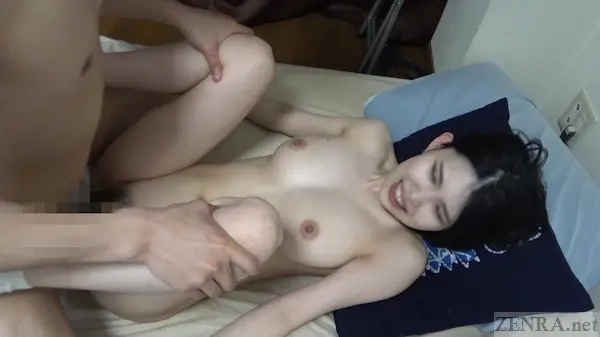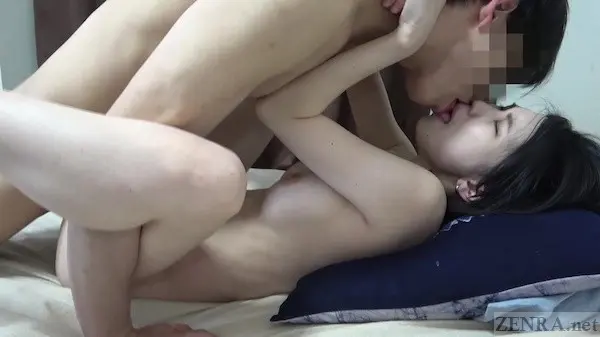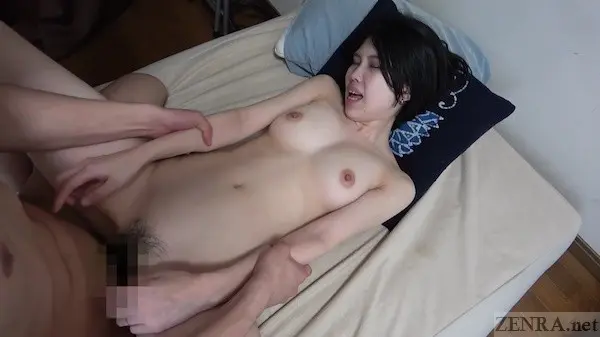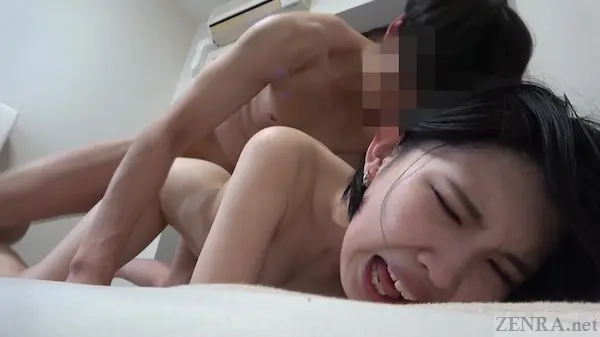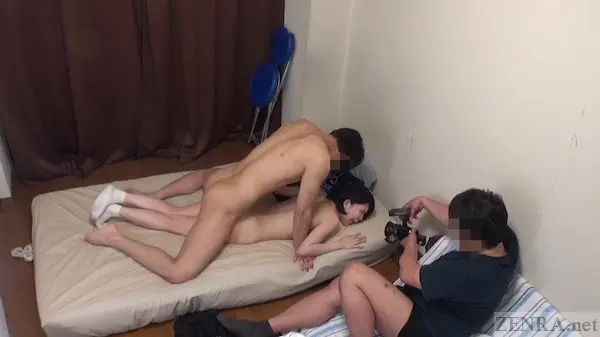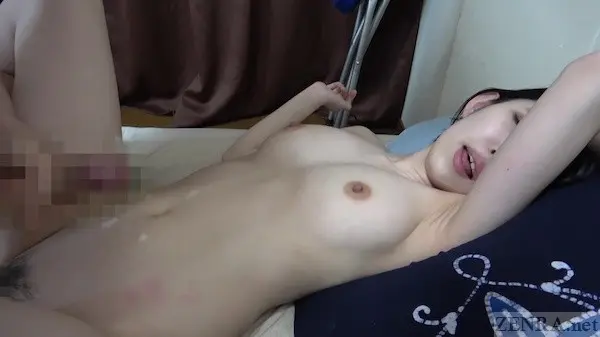 Having Sex in Front of My Husband Infidelity Examination 2
Timing and Translation by Patonyan


From the outside, Japan may seem like a fantasy land: low crime, great food, and great adult video. But the same issues that plague all societies worldwide happen there too. One example: issues in the bedroom. Yes, not all couples are as lovey-dovey as they seem and in a land where PDA is socially discouraged, turning the 'switch' on when in private quarters is easier said that done. This can lead to troubles down the line where initiating proves difficult and even completing the act a monumental feat of mental exertion. It's a big deal that most can easily find short-term solace on their own via a bottle of lotion and tissues, but can't go all the way with their spouse unless their eyes are shut and imaginations are running riot. When you're married to a husband who has something of a cuckolding fetish to boot, things get even more complicated.
Thus, the logical solution is to come clean to your neighborhood JAV director.
As we saw in the first update in this trilogy of releases by GOGOS, not everyone leads cheerful lives and we all have our secrets. Being finally able to air them out and find sexual bliss is a rare combination that 'elation' cannot even begin to describe. But isn't a regular marriage counselor a better avenue for this than going to a JAV studio? Look, GOGOS has a very nice office--I've been there after all--but it probably is not up there in places married couples looking for help should go unless there's something quite abnormal going on.
That brings us to today's update, HAVING SEX IN FRONT OF MY HUSBAND INFIDELITY EXAMINATION 2. I would view this less as a sequel and simply another 'case file' from the same series. It does not alter the formula much and honestly, the previous one was more up my alley given the wife's almost uncanny resemble to TSUBOMI. Funny enough, this legendary actress is now retired and now is a platinum blonde living very, very far from Tokyo. Short hair just isn't my bag and that probably prevented me from truly enjoying a rather well-done and incredibly realistic cuckolding movie. We all have our issues, see?
Like all movies by GOGOS involving some level of unfaithful wife activities, the buildups make it worth it, but can also be almost too much for viewers who want to see the action right away. Here again we've a solid 30 minutes of dialog before the couple attempt to engage in intimate activities only to fail due to a major case of the jitters. The dialog is bittersweet, entertaining, and very intriguing. Sure, with repeat views it may not be necessary to watch all of it, but for one's first viewing, I suggest ensuring you've time to take it all in as it is very worth it. Does this movie end happily? The wife finds a way to truly enjoy herself, the husband gets to see his cuckolding kink fulfilled which finally gets him hard enough to follow through with the act, and our smooth-talking director gets to have sex with yet another Japanese wife who likes to live dangerously. So yes, the answer is probably yes.
Lines of Subtitled Dialog: 862
4 Files 3.27GB
01:42:49
Overall Satisfaction
7/10
Pros
+Very realistic cuckolding update.
+Again, heavy on the realism. This could happen.
+No staged finishes if you know what I mean.
Cons
-Yes, a traditional long interview buildup may be too much for some.
-This is a cuckolding movie at its core, but it does feature a MMF for a little bit. You've been warned.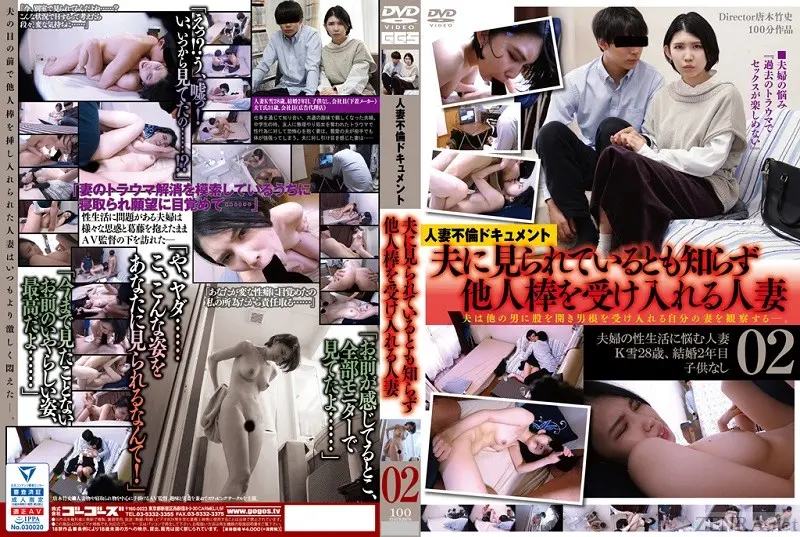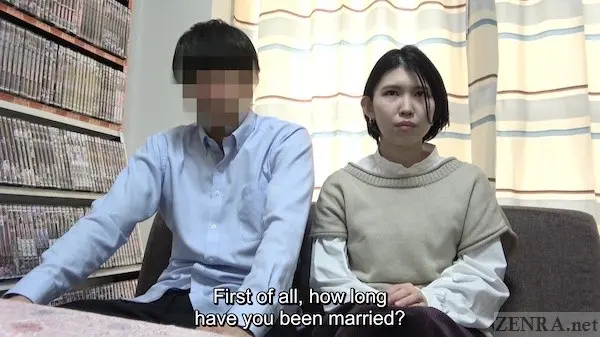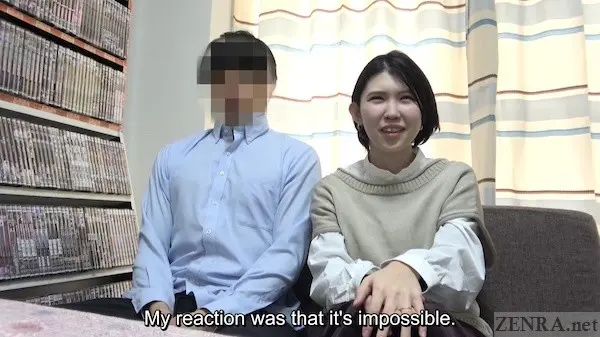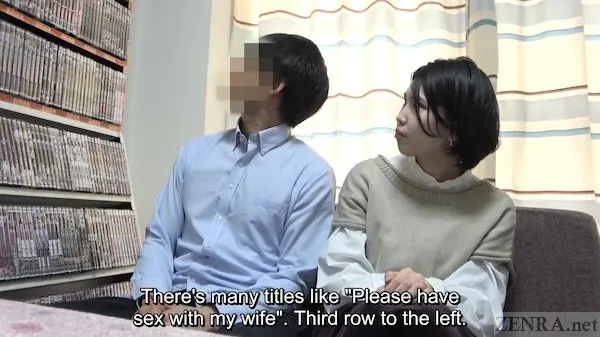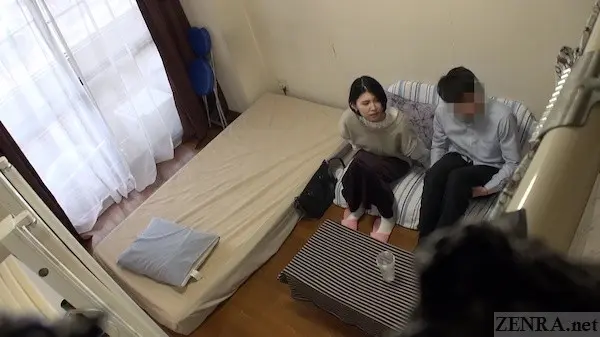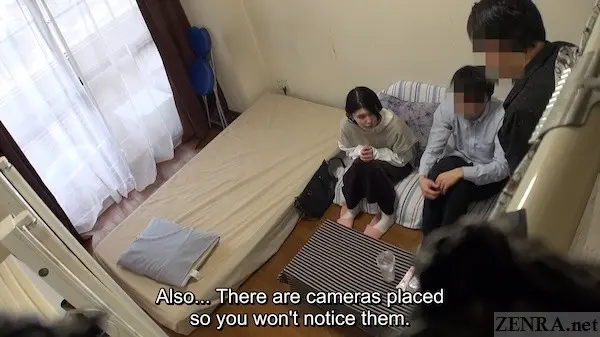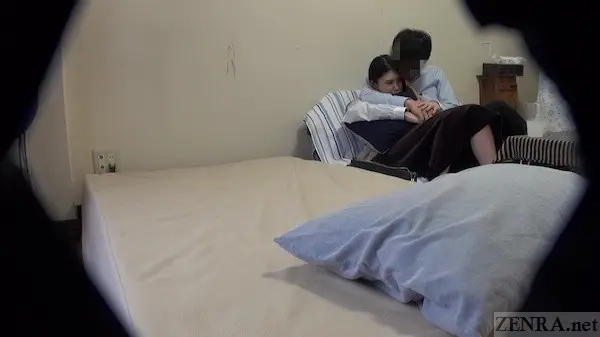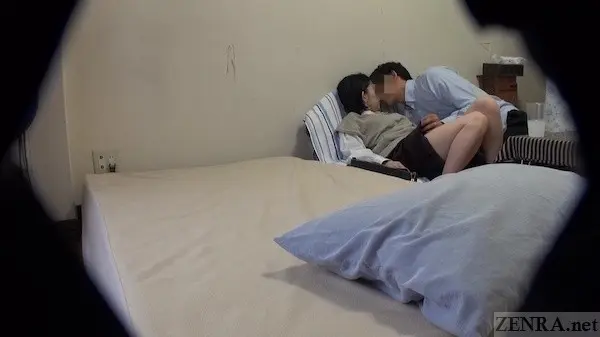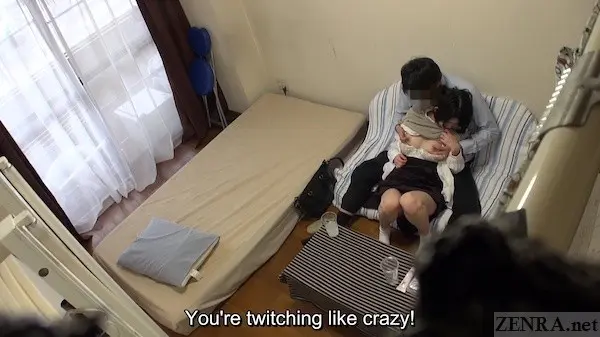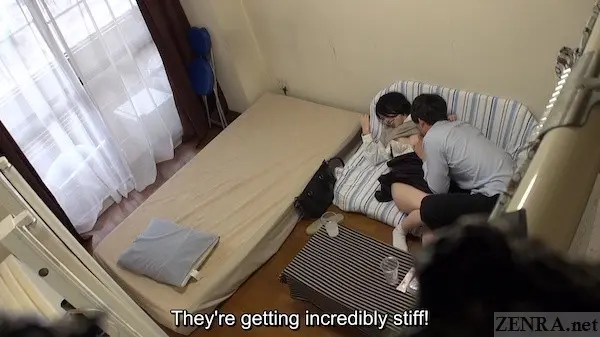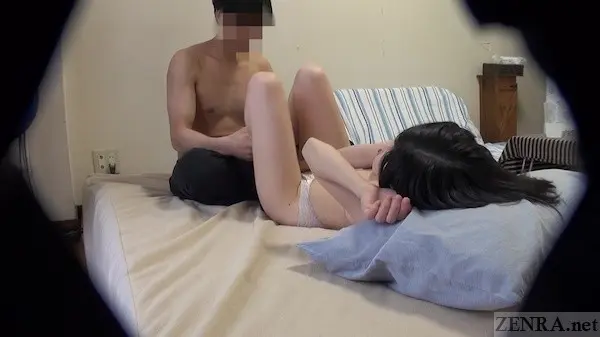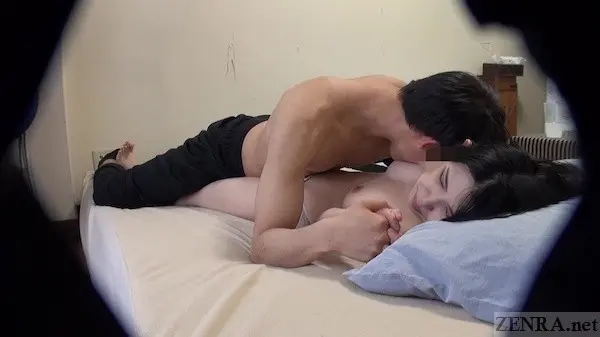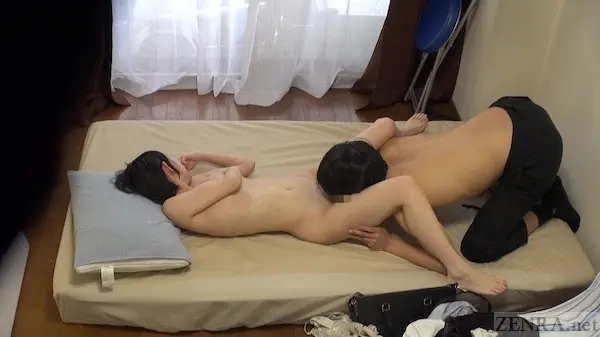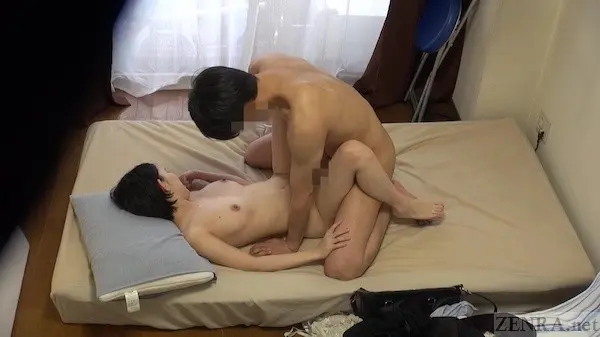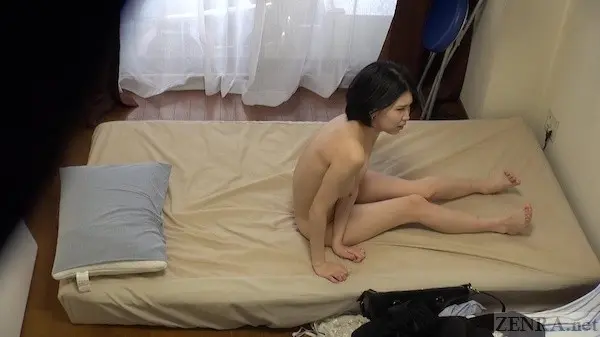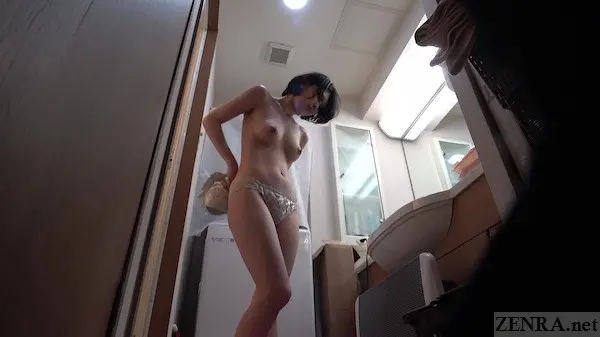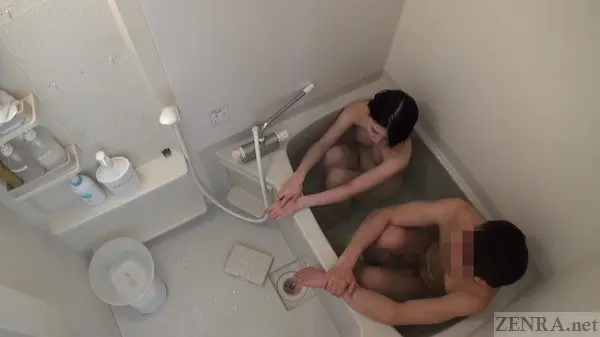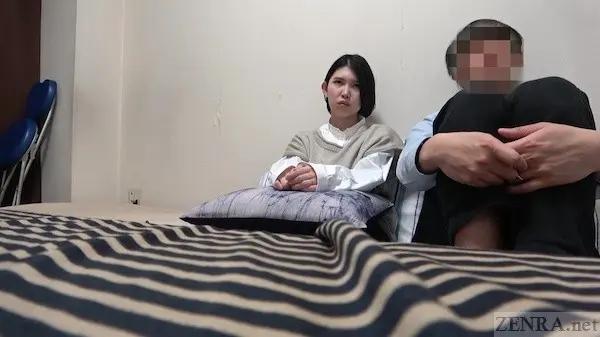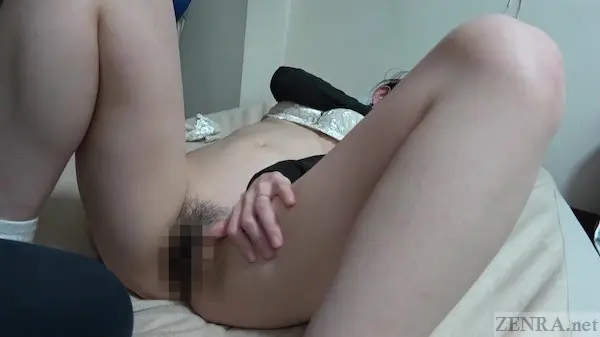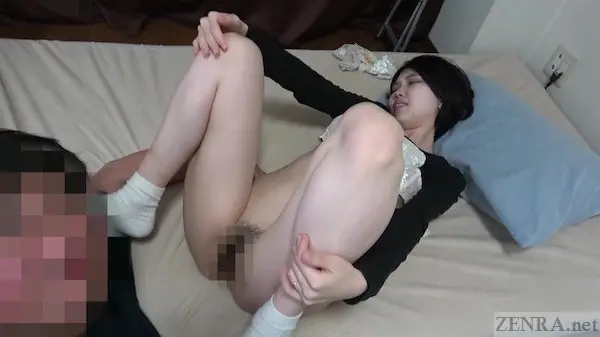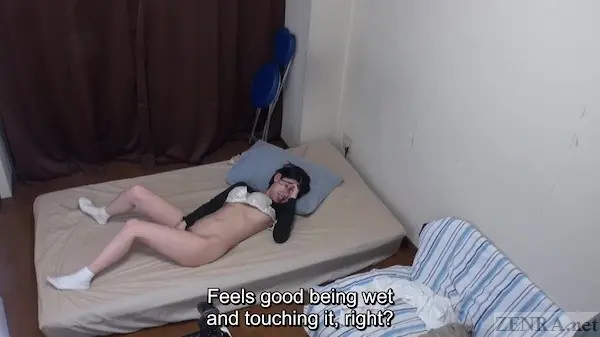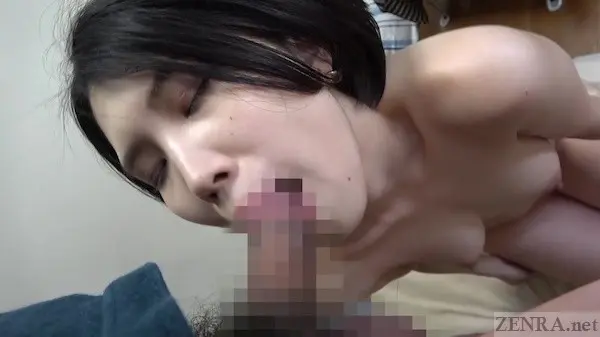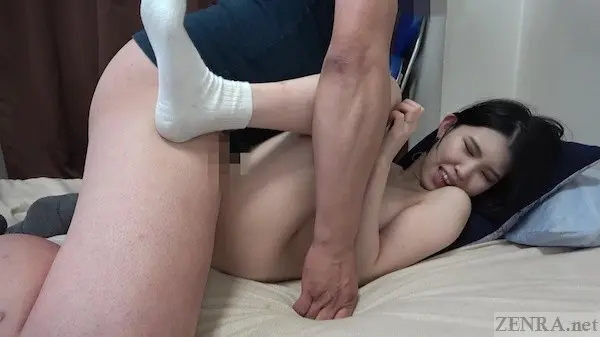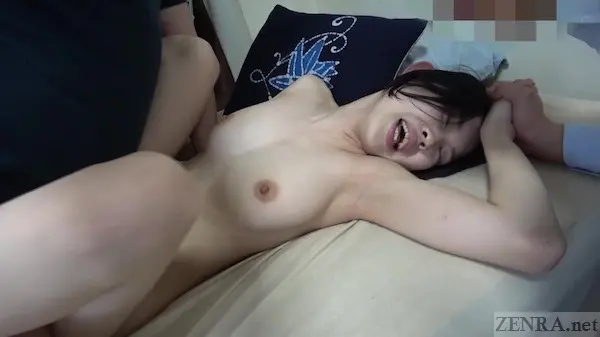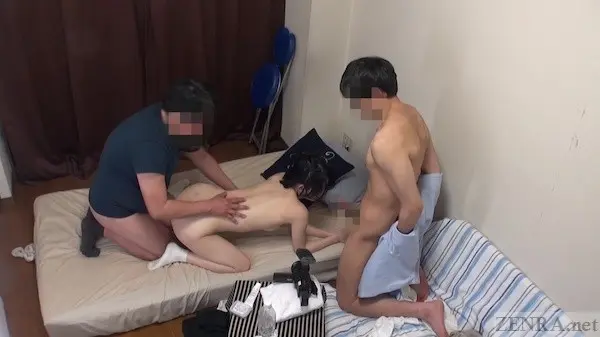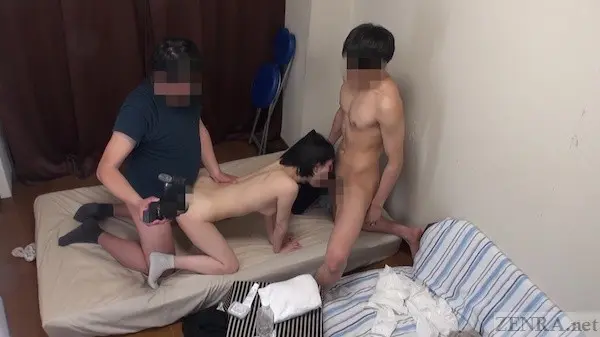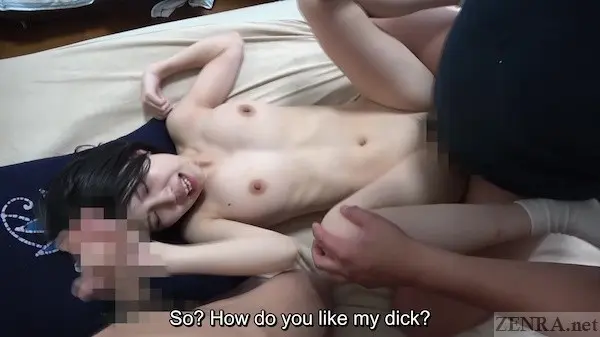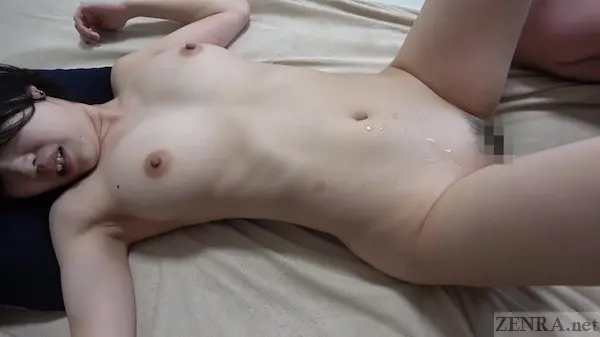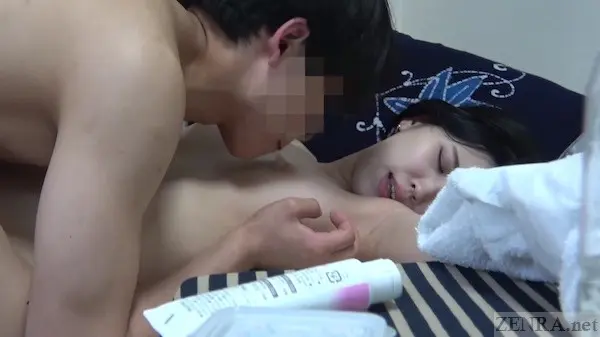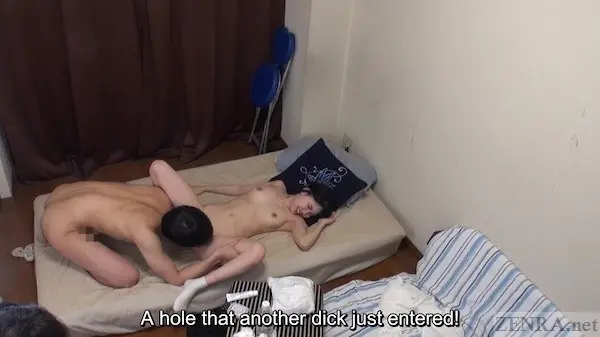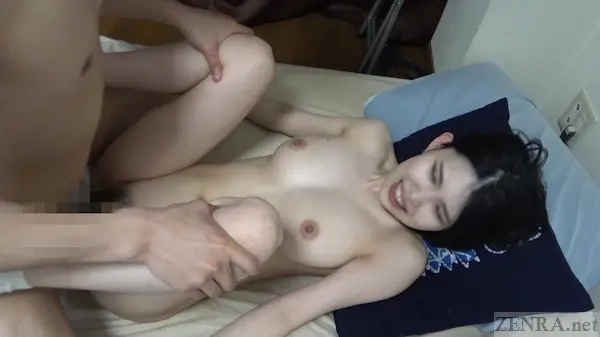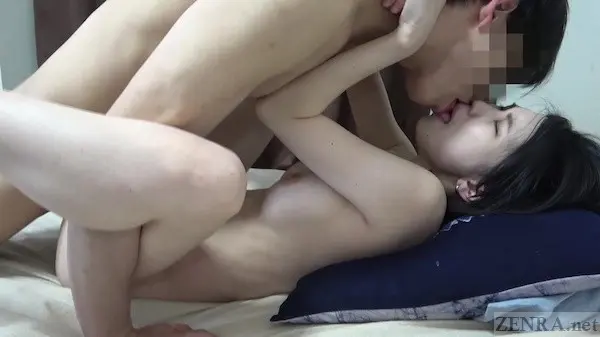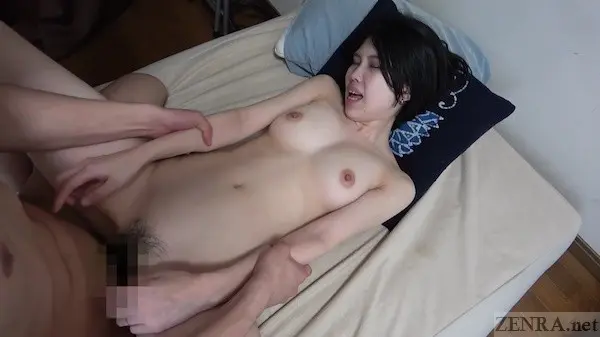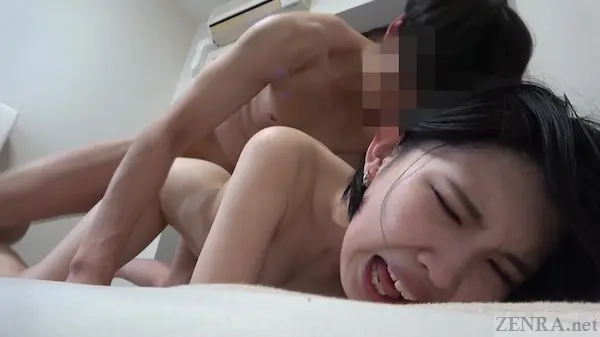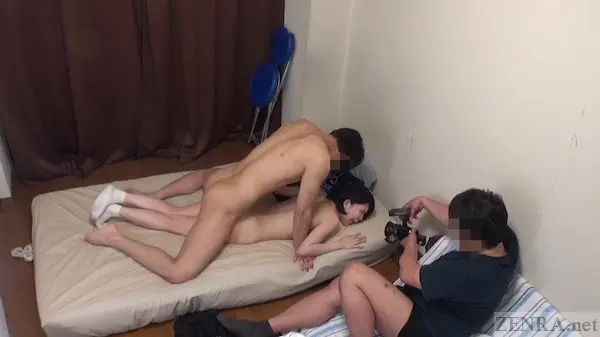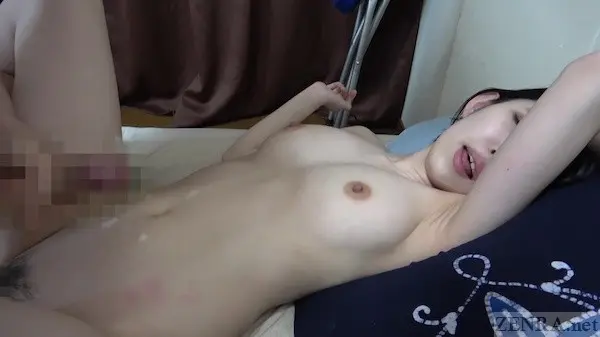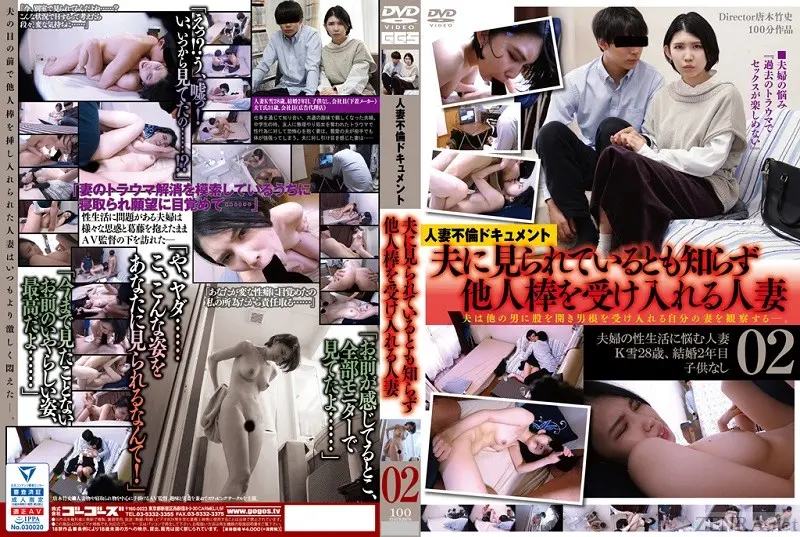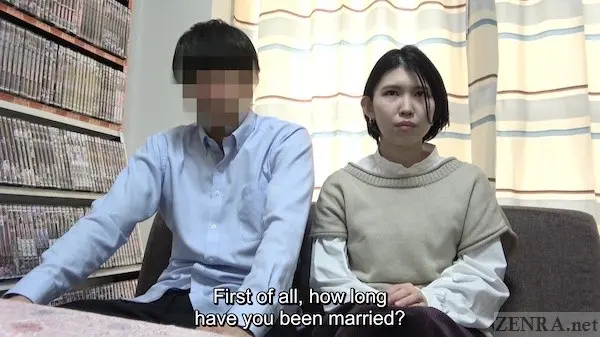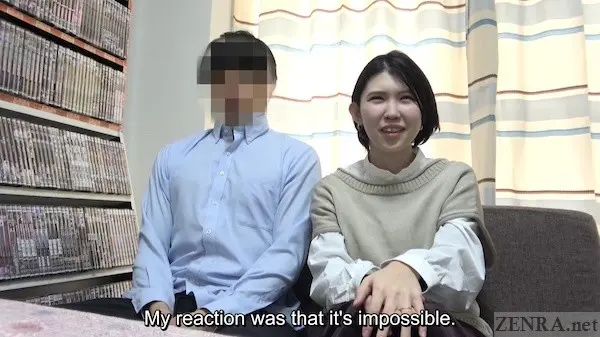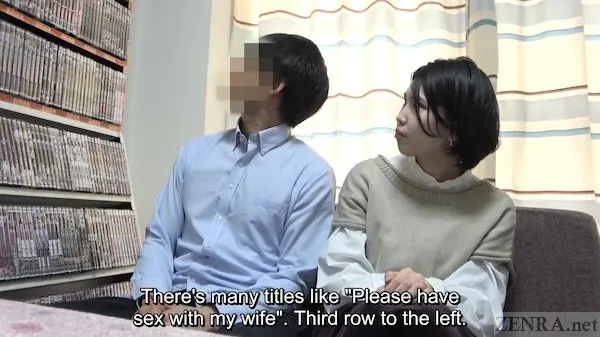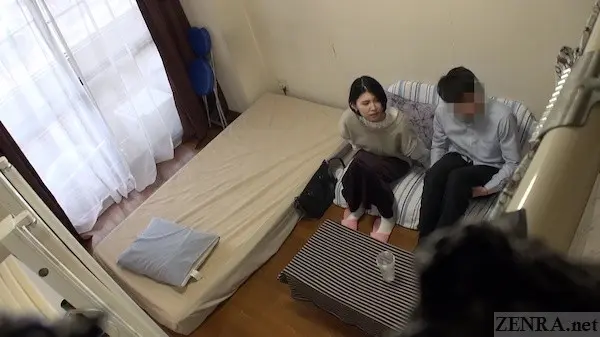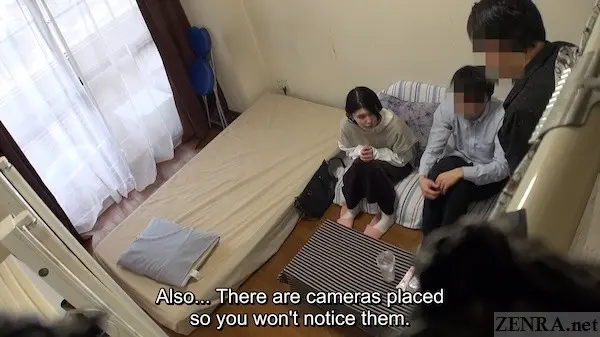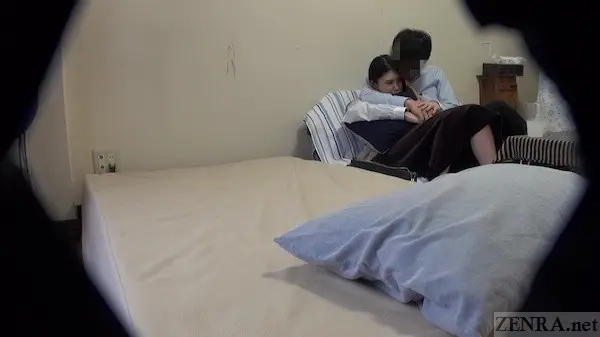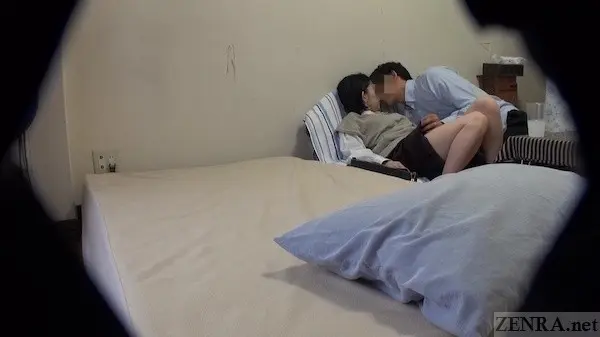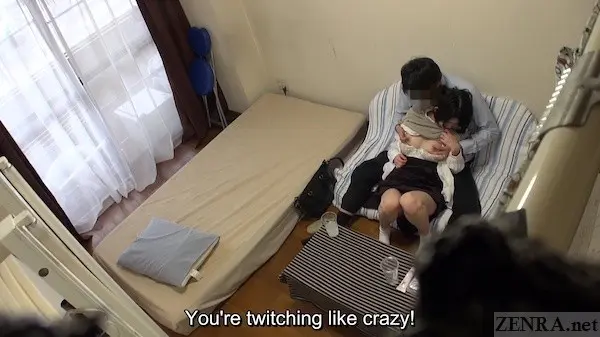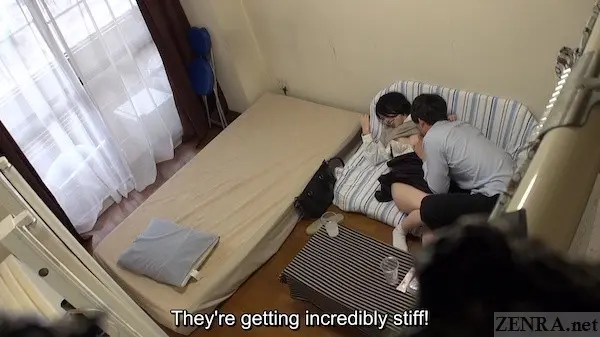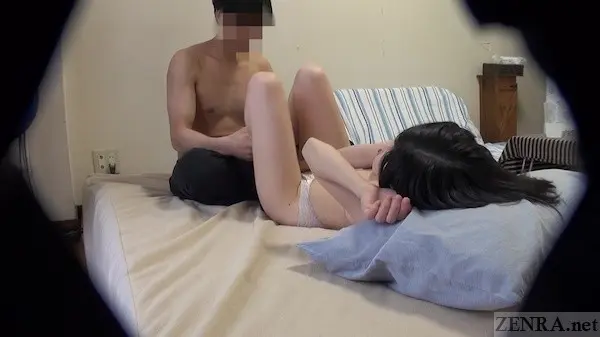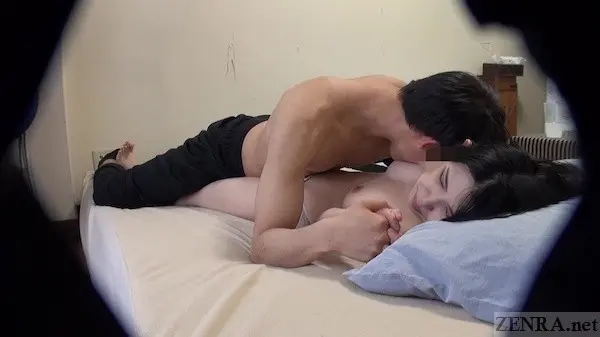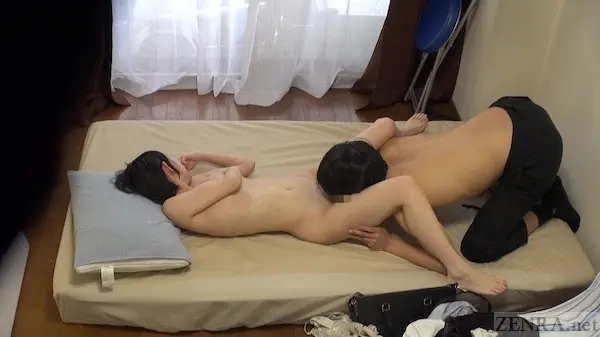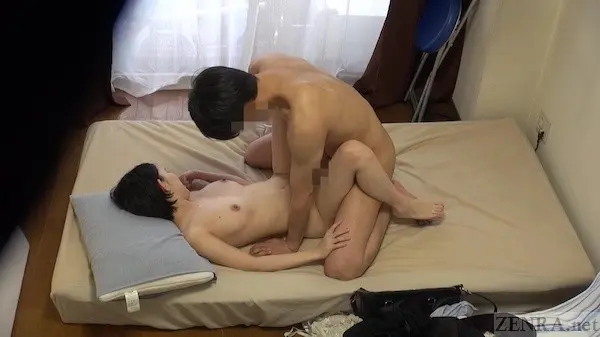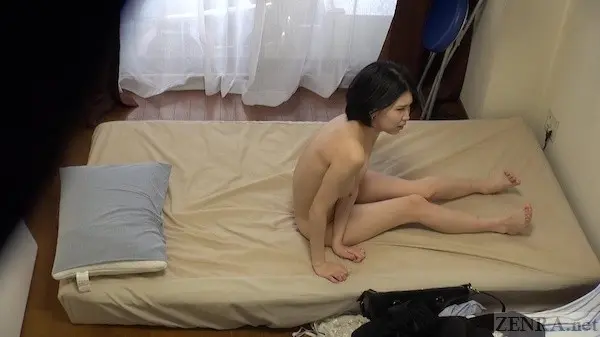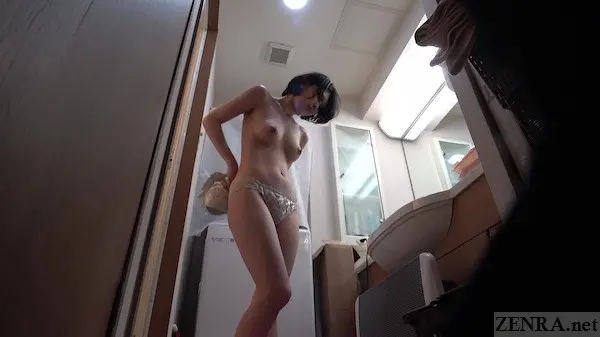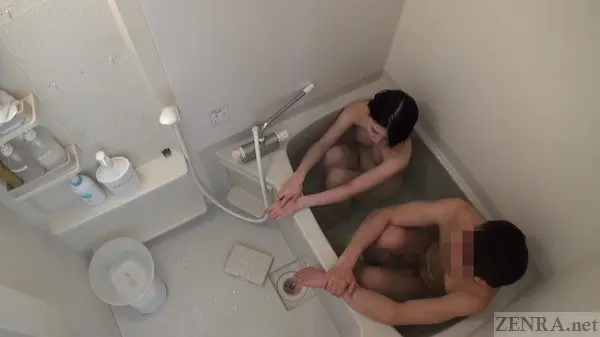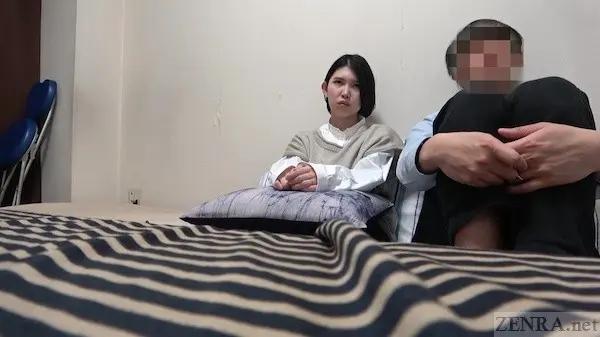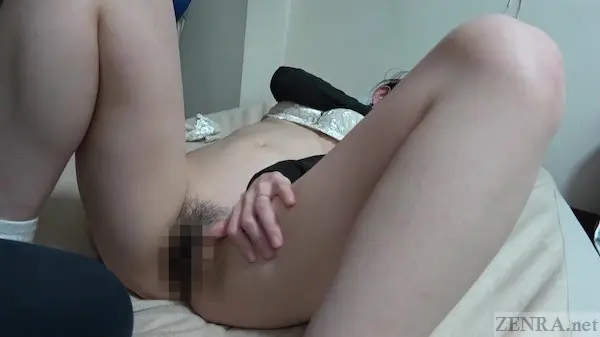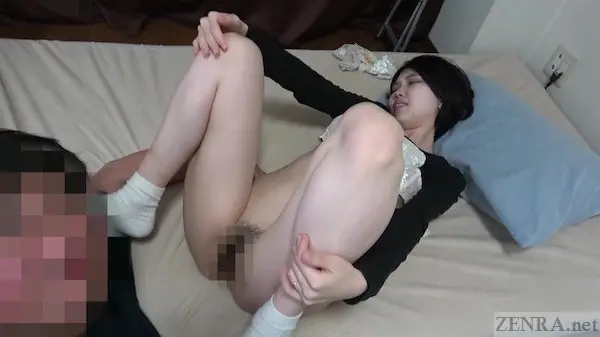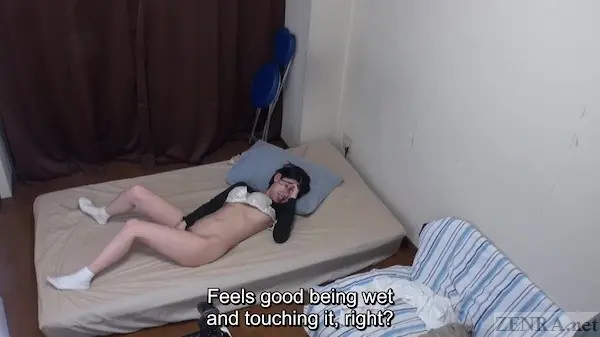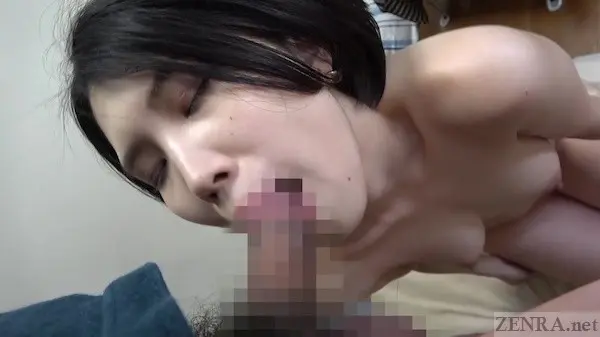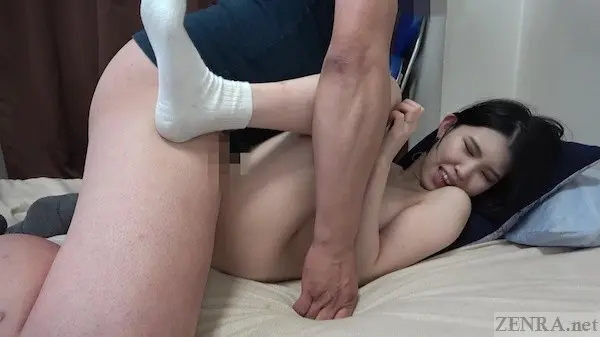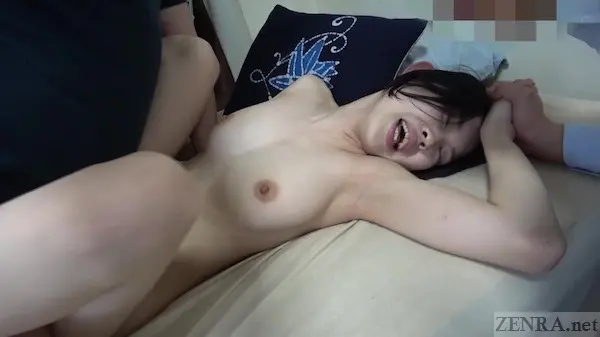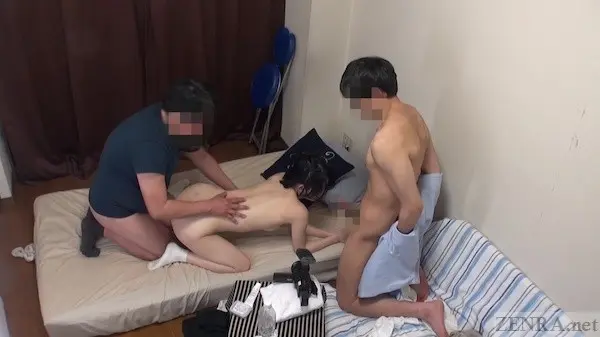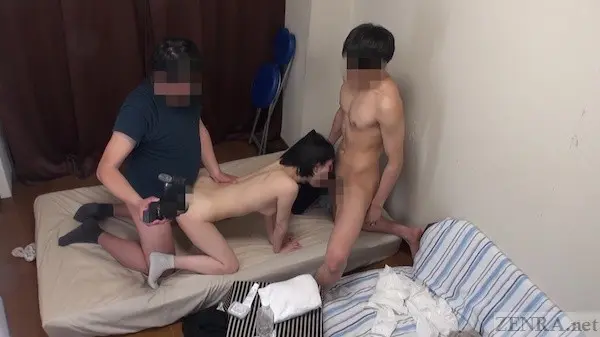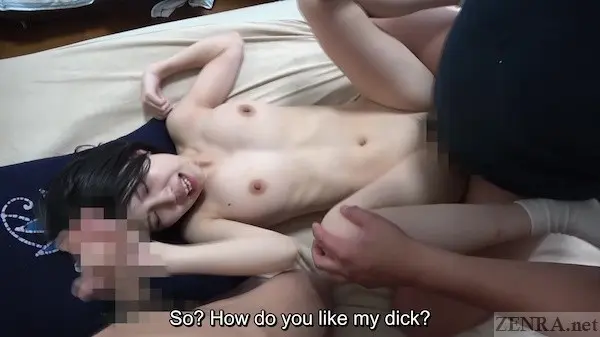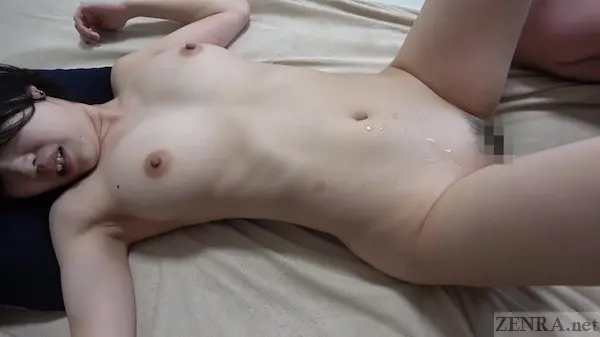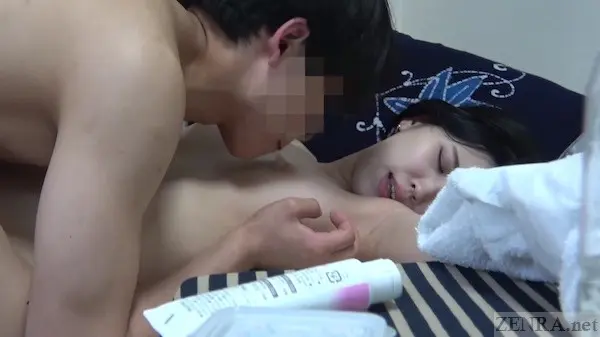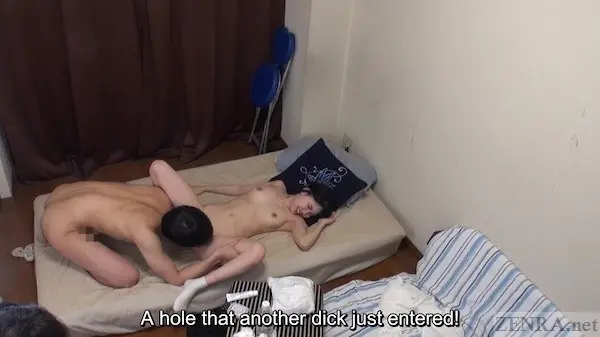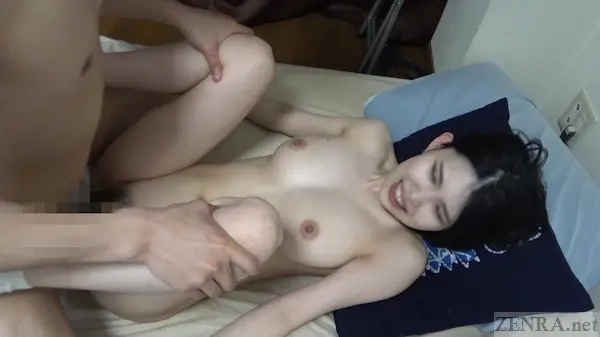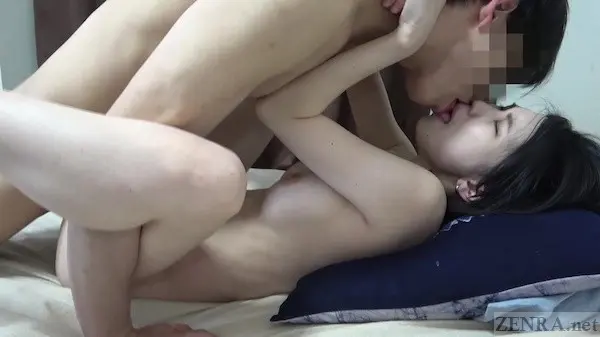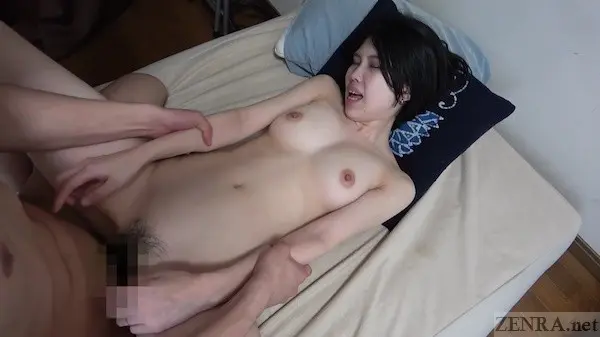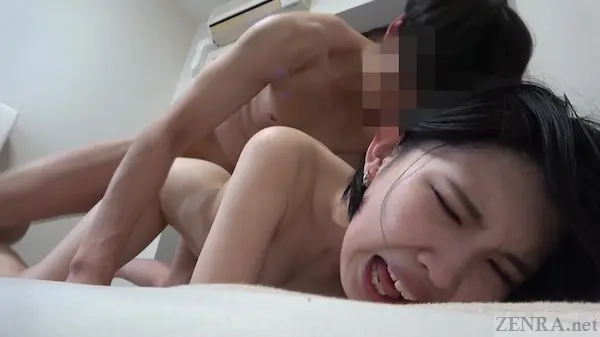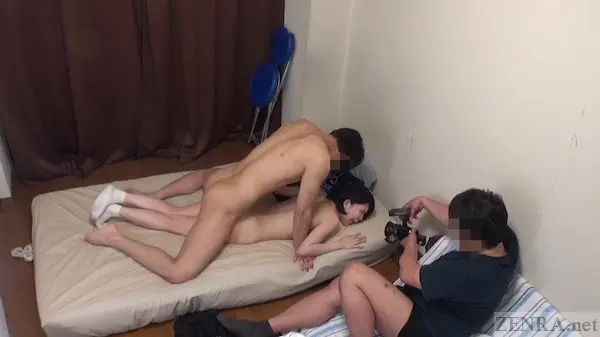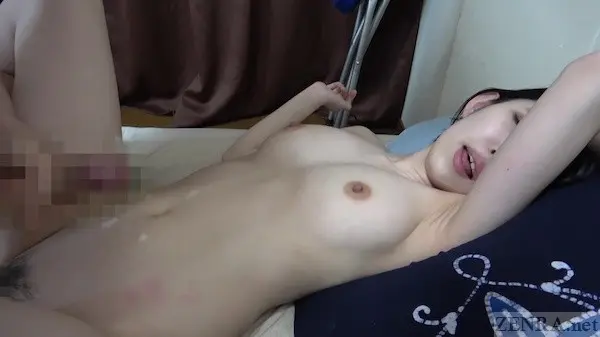 Having Sex in Front of My Husband Infidelity Examination 2