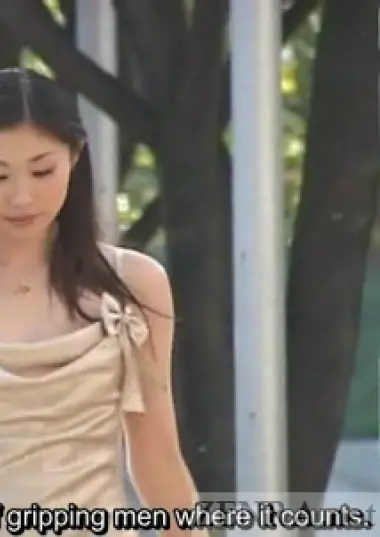 CFNM Tekoki Handjob Dojo with Subtitles
Published November 20, 2007
The world famous Japanese handjob champion Urara Hara pays a visit to green tea capital of Japan Shizuoka to spread her love of CFNM handjobs with subtitles.
CFNM Tekoki Handjob Dojo with Subtitles
Published November 20, 2007
#Subtitled
#ClassicJAV
The world famous Japanese handjob champion Urara Hara pays a visit to green tea capital of Japan Shizuoka to spread her love of CFNM handjobs with subtitles.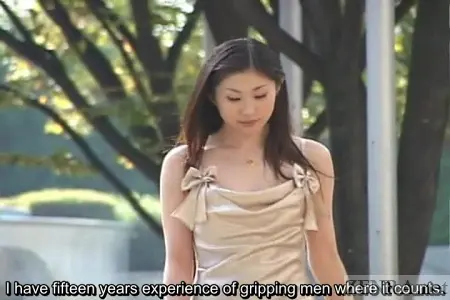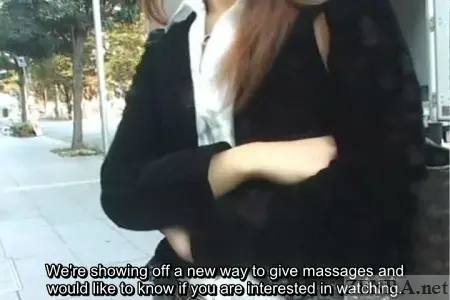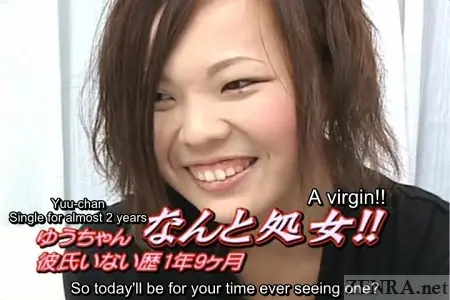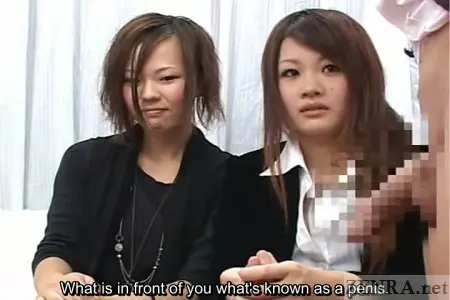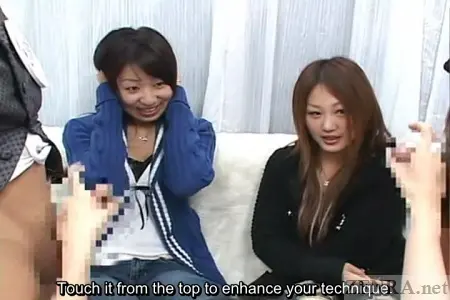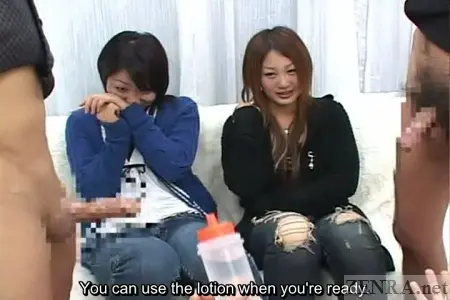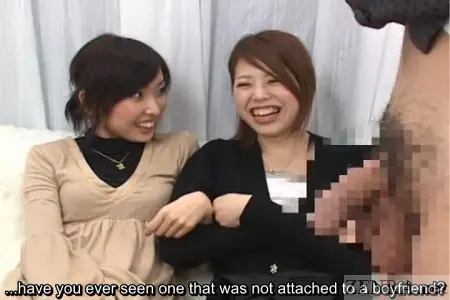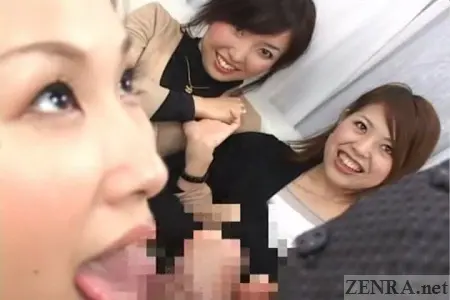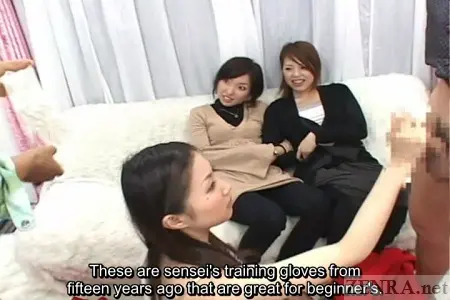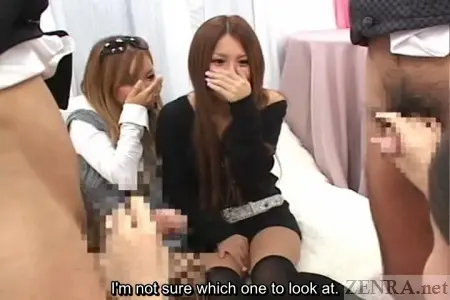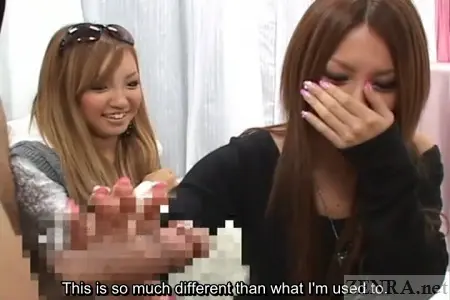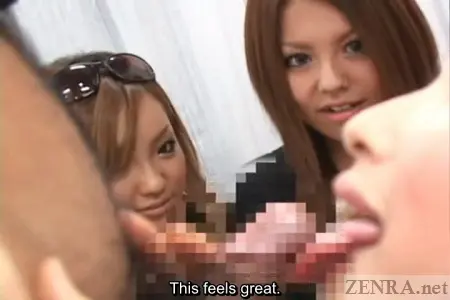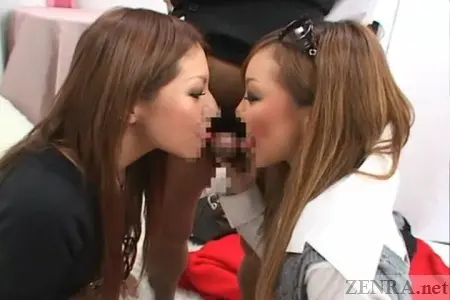 CFNM Tekoki Dojo
with English Subtitles
The origins of the CFNM (clothed female naked male) genre are highly debated. Some say that its beginnings can be traced to for-ladies strip clubs and bachelorette parties for women on the way to being betrothed; one last time to let it all unwind and go crazy with all her best girlfriends while watching scantily clad (or totally naked) well-built male strippers strut their stuff and then some. In Japan however, both bachelor and bachelorette parties unfortunately do not exist. Hell, even strip clubs as they function in the west are a rarity outside major cities (and those usually only attract western customers or Japanese businessmen with a western leaning mindset).
With the Japanese, CFNM is usually associated with exploration. More specifically, exploration of a naked male body through the POV (point of view) of a shy Japanese girl and her girlfriends as well if she is too timid to go through it alone. Outside of work, most Japanese girls don't have much experience with the opposite sex. In fact, most dating occurs almost exclusively via the company stock or through introductions from friends. Thus, their real world hands on experience is direly lacking.
An answer to that is the roaming CFNM studio van that can be found criss-crossing the major metropolitan districts of the main Japanese islands. Innocent and naïve Japanese girls who have never been in an adult production—true amateurs--are taken right off the streets, plopped into this van, and are about to receive a very real crash course in the art of pleasuring a naked male.
Some girls go in solo while others go with friends but their reactions and the outcum at the end is always the same: we first see these shy girls take a seat and through an announcer (this time portrayed by the famous Japanese porn star Haru Urara), we and her are given a description of what will about to occur. Specifically, a naked male volunteer will join her in the room and she is strongly encouraged to examine him to her heart's content. If she doesn't start her physical examination soon enough however, our model will begin for her (!).
As we can see, most of these cute and very innocent Japanese girls lock up when viewing their first anonymous cock and many of these horny volunteers at first result to pumping themselves inches away from the shocked amateur's face until she hesitantly starts to lightly pat the tip of his pulsing hardon. From there, a weight is slowly taken off her shoulders and she (or them if they are in a group) gradually explore more and more of this lucky nudist volunteer's exposed anatomy by at first lightly stroking his manhood followed by a guided tour of his tightening sack and a few even go further and massage his taint. After giving the model a handjob for a bit, he hands the Japanese amateur a thin, clear glass panel and encourages her to hold it upright in front of his about-to-burst cock while pumping even faster. Soon enough, the inevitable happens and he ejaculates multiple squirts of his hot, sticky semen onto the panel and the girl's reaction is uniquely Japanese.
If CFNM ever needed to be added to a dictionary (and I'm sure it has by now!), then this would be textbook CFNM: A shy, clothed Japanese girl face to face with a naked male and his hard cock.
Lines of Subtitled Dialog: 0
4 Files 0.00GB
00:00:00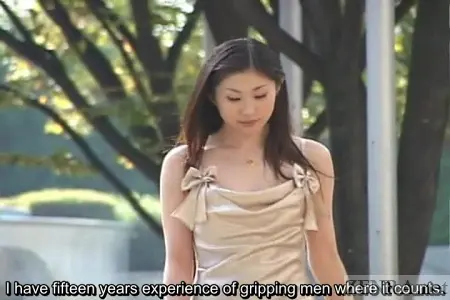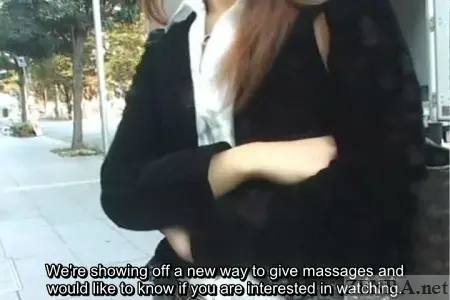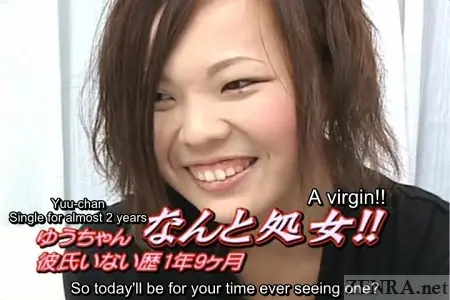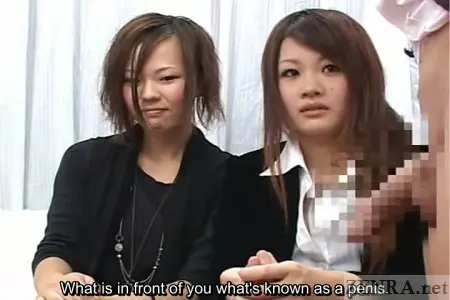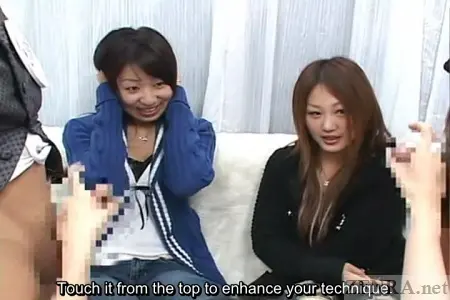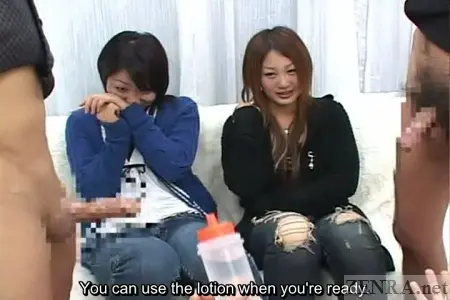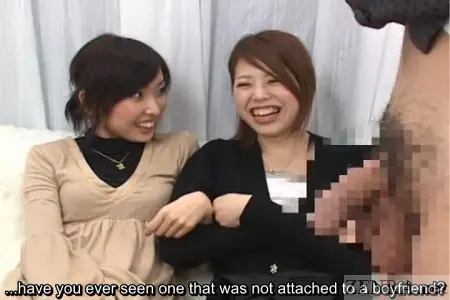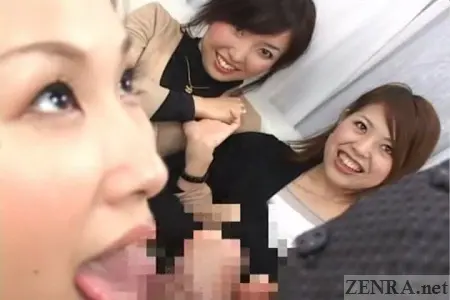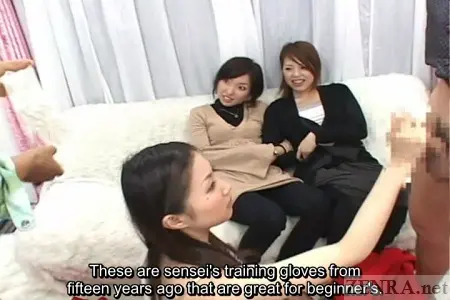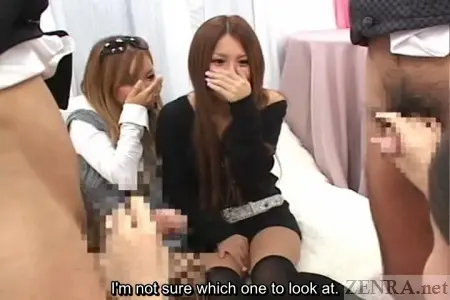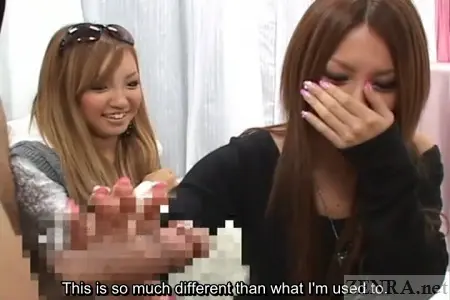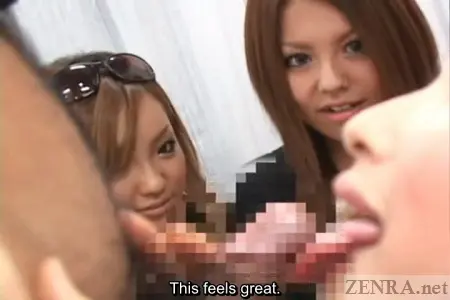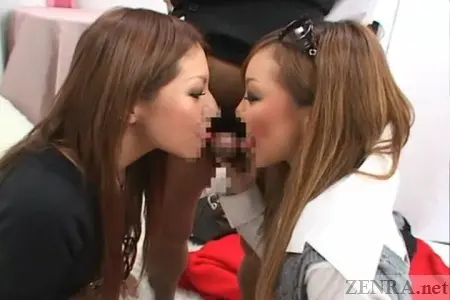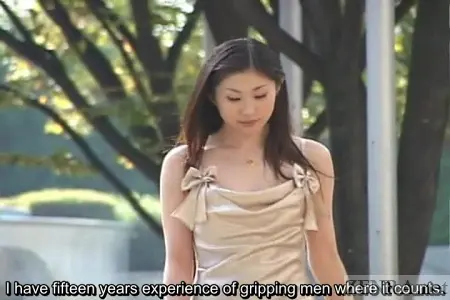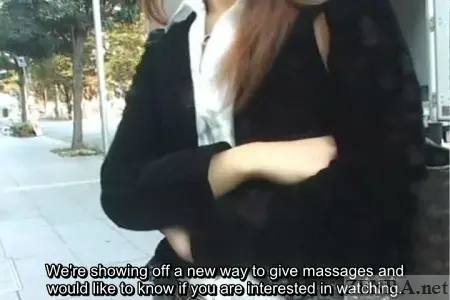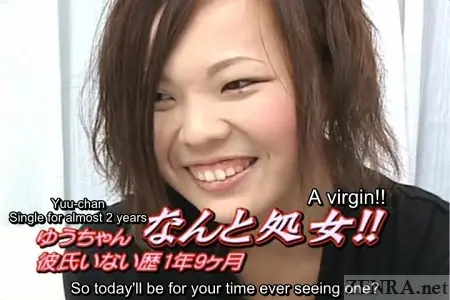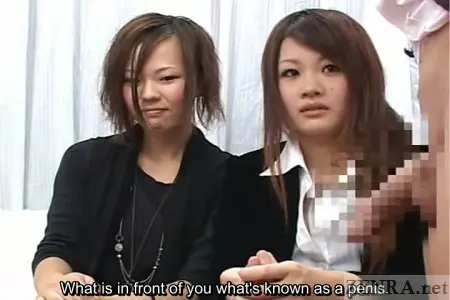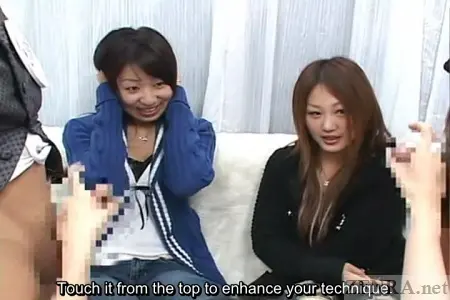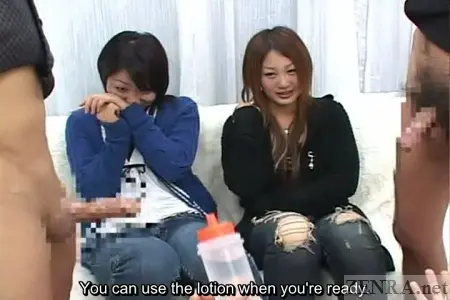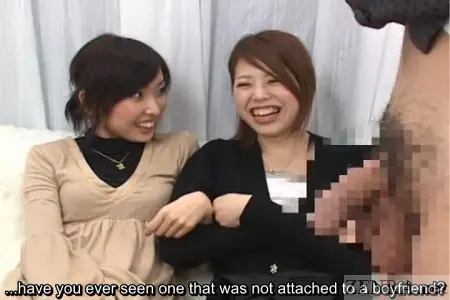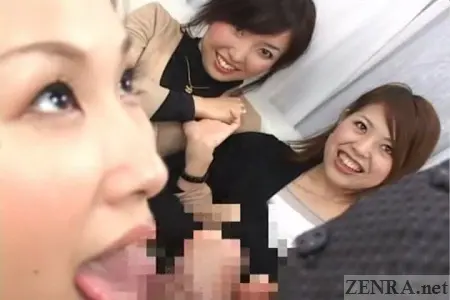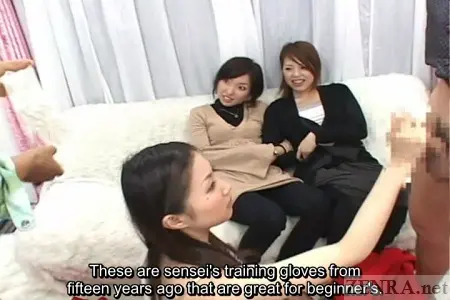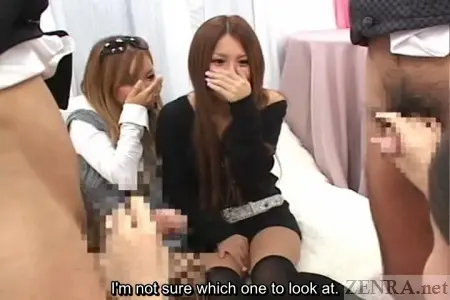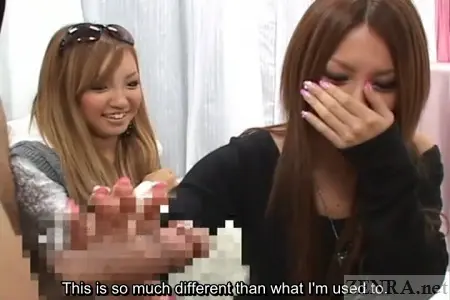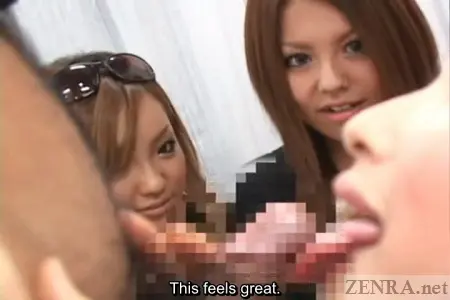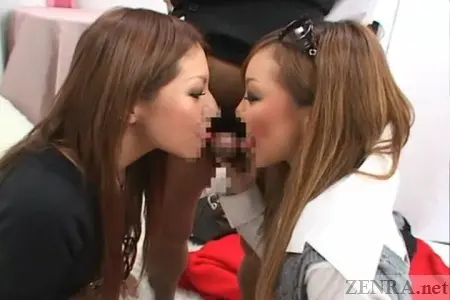 CFNM Tekoki Handjob Dojo with Subtitles