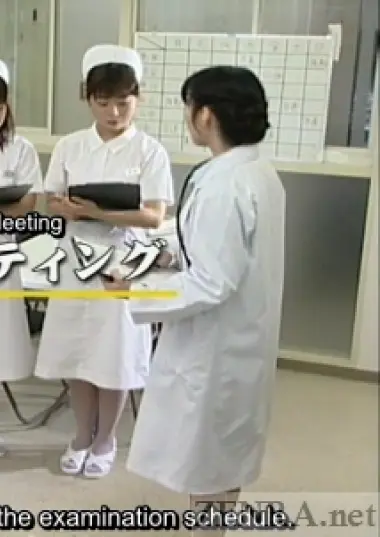 Subtitled CFNM Japanese Examinations
Published July 19, 2005
Bizarre late night subtitled Japanese CFNM with Tokyo amateurs in Ebisu and Roppongi alongside a strange penis examination clinic.
Subtitled CFNM Japanese Examinations
Published July 19, 2005
#Subtitled
#ClassicJAV
Bizarre late night subtitled Japanese CFNM with Tokyo amateurs in Ebisu and Roppongi alongside a strange penis examination clinic.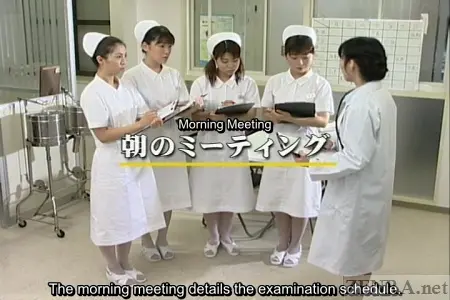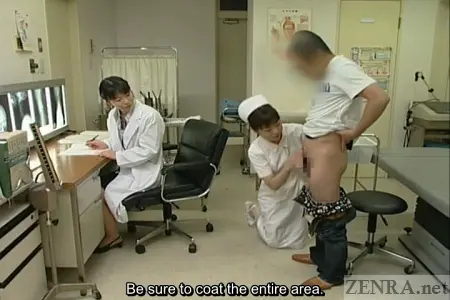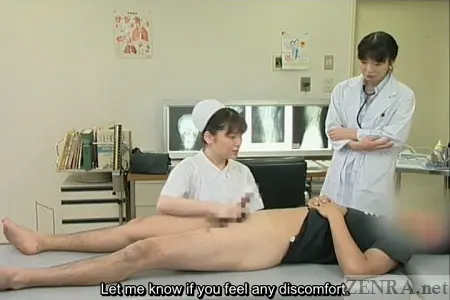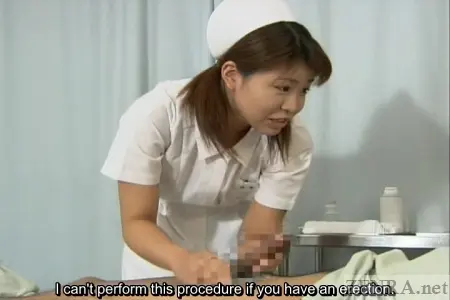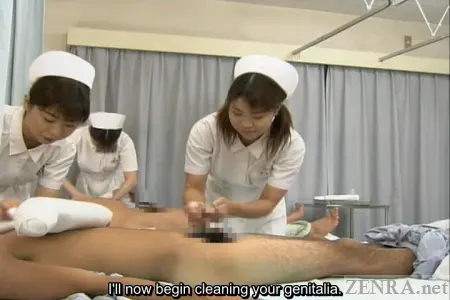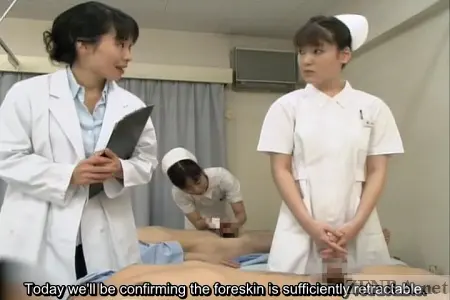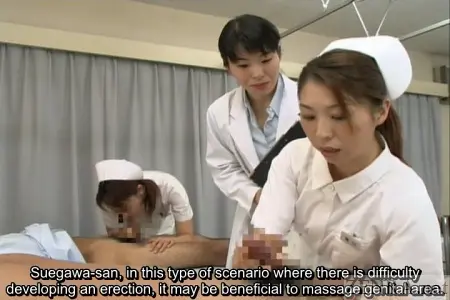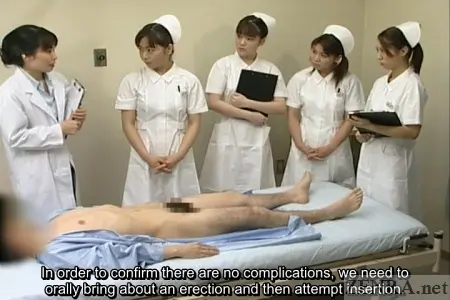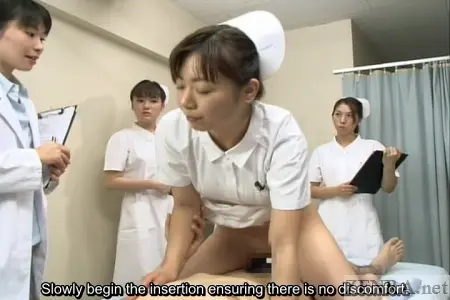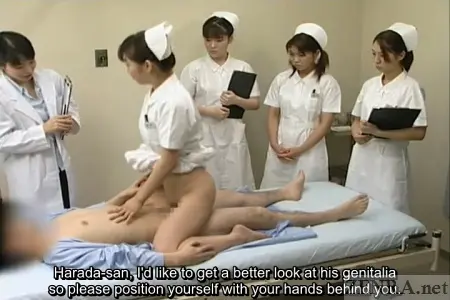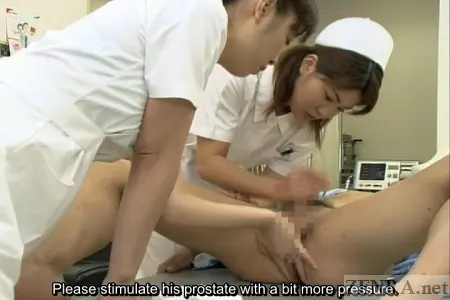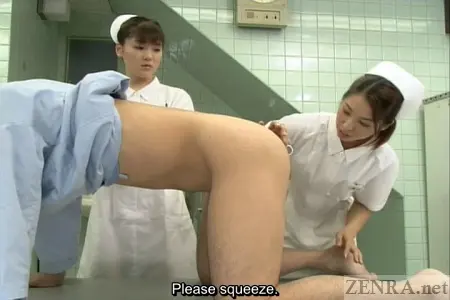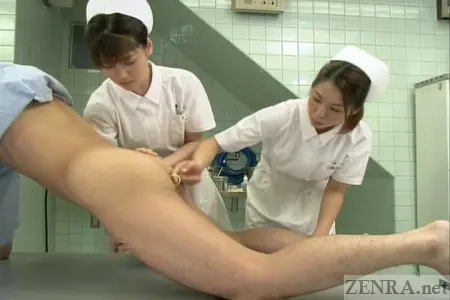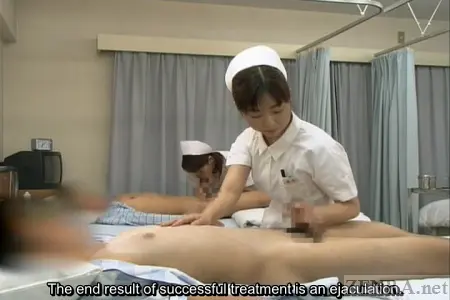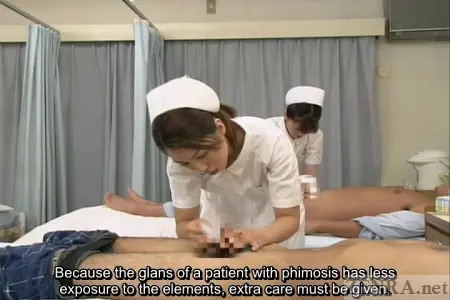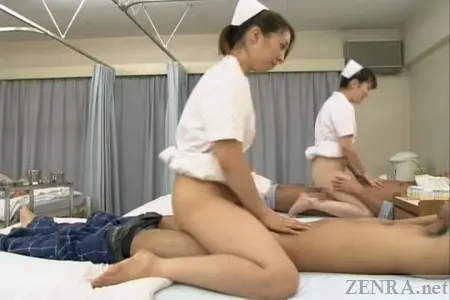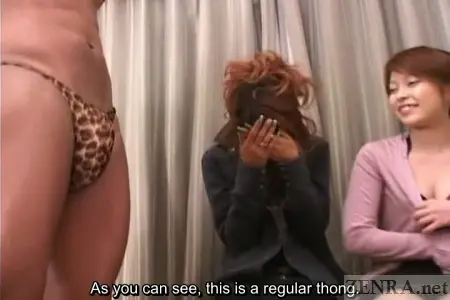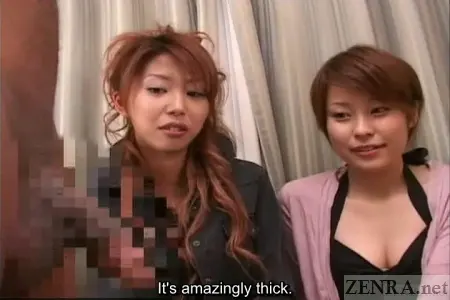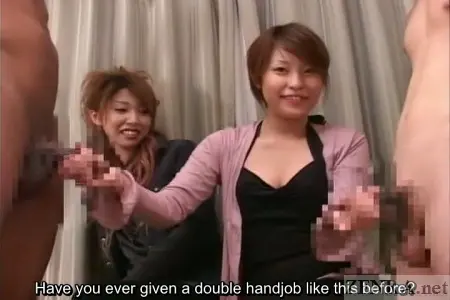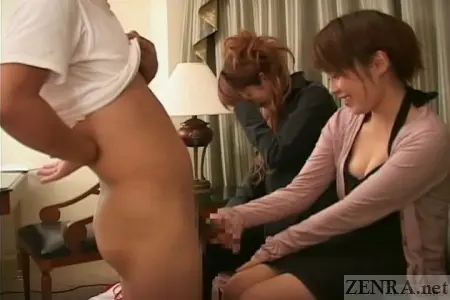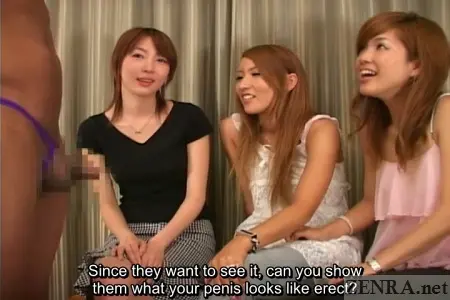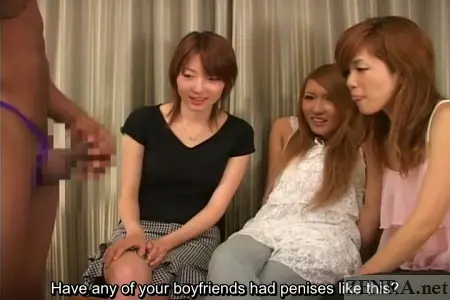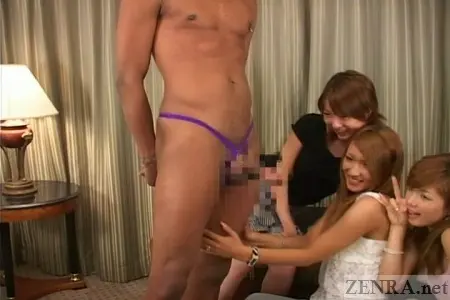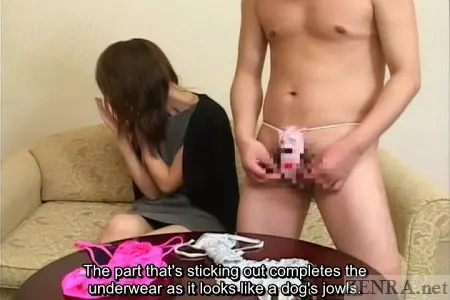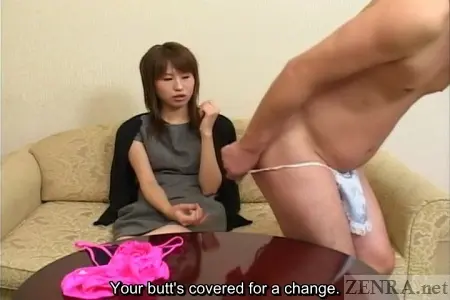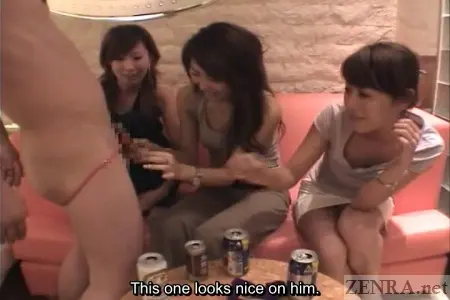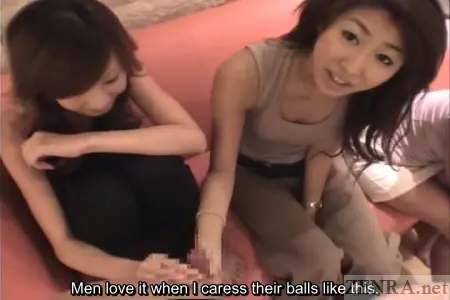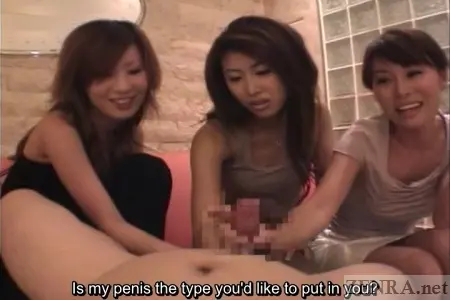 Tekoki Clinic Volume Three
with English Subtitles
There exists a very, very specialized doctor's office in Japan that caters to the needs of patients that have very unique conditions. Staffed by various female doctors and nurses between 20 and 40 years of age, they know what's best when treating their charges.
The Sexual Health Clinic, or Sex Clinic for short is growing popular as its outgoing staff please their horny clientele with a spoonful of gusto. One of the more standard options offered is a thorough cock cleaning service involving one of the cheerful nurses who engages in small talk while giving your erect southern soldier a thorough scrubbing with her soft, warm hands. Sometimes if you are lucky, you'll be assigned to a trainee nurse who will be instructed by a more mature doctor on the correct arts of cock care so you'll have 4 sets of hands working on you instead of two.
Another unique service offered is a special cleansing similar to the above cock cleaning service but instead of hands, nurses use their mouths and sometimes their wet slits as well (and sometimes you'll have 3 nurses assigned to you pleasuring you in 3 different areas simultaneously!). Many a time, while your naked body is totally exposed to your assigned nurse, other nurses and milf doctors may randomly walk in from time to time to take notes for future reference so for the voyeur in you, it's heaven on earth and CFNM to it's uppermost extreme.
In one of the later scenes, we see a whole room of patients all booked for erectile dysfunction simultaneously receive a very extreme level of treatment that involves their nurse to remove her pantyhose and panties and mount him from above thus engaging in actual intercourse to get him back to a clean bill of health! As explained by the head milf doctor one time while she was giving a medicinal handjob to a less-serious case, the reason for the intercourse procedure is that the mixing of vaginal juices from young Japanese nurses has a profound effect of the penis health of men who have a 'hard' time getting it up. From what we can see, her recommendation holds true as this procedure—bizarre as it truly is, really works!
SUBTITLED DOWNLOAD - 1 2 3
3 Files - 1.37GB
2:00:24
Encoded in XViD
Clothed Female Naked Male 16
with English Subtitles
The origins of the CFNM (clothed female naked male) genre are highly debated. Some say that its beginnings can be traced to for-ladies strip clubs and bachelorette parties for women on the way to being betrothed; one last time to let it all unwind and go crazy with all her best girlfriends while watching scantily clad (or totally naked) well-built male strippers strut their stuff and then some. In Japan however, both bachelor and bachelorette parties unfortunately do not exist. Hell, even strip clubs as they function in the west are a rarity outside major cities (and those usually only attract western customers or Japanese businessmen with a western leaning mindset).
With the Japanese, CFNM is usually associated with exploration. More specifically, exploration of a naked male body through the POV (point of view) of a shy Japanese girl and her girlfriends as well if she is too timid to go through it alone. Outside of work, most Japanese girls don't have much experience with the opposite sex. In fact, most dating occurs almost exclusively via the company stock or through introductions from friends. Thus, their real world hands on experience is direly lacking.
Another group of shy Japanese amateurs have been gathered once again to see how they truly react when exposed to a massive hardon on a naked male volunteer for the first time. Since these are true Japanese amateurs and not girls of the night like the title above this one, their reactions really are genuine!
Some girls go in solo while others go with friends but their reactions and the outcum at the end is always the same: we first see these shy girls take a seat and through an announcer who is not filmed, we and her are given a description of what will about to occur. Specifically, a naked male volunteer will join her in the room and she is strongly encouraged to examine him to her heart's content. If she doesn't start her physical examination soon enough however, our model will begin for her (!).
Taking the Japanese CFNM concept even further, some of the naked males have these shy Japanese girls increase the level of kink in the room by having him put on a micro bikini made for slim women which results in his cock sticking out at a strange angel. This humor serves as a pleasant ice breaker as we soon see and these girls finally give in and start to handle his throbbing package.
We also see two students from a local art university who have their nudist male model pose in various revealing ways so they can practice their photography skills. In exchange for this service though, he insists that they give him a handjob from the rear end that involves one of the girls pumping his cock while the other caressing his exposed taint and asshole with her smooth and soft fingers. He doesn't last more than a few minutes before exploding semen in a powerful volcanic orgasm!
Lastly, we are graced with the presence of two Japanese jyosama's (wealthy Japanese woman with too much free time on their hand and an aversion to wedding ring but a love of diamonds) who both confess to having a strange asshole fetish that they work to the extremes with their horny nudist male volunteer as he lays spread eagle for their hands-on examination.
If CFNM ever needed to be added to a dictionary (and I'm sure it has by now!), then this would be textbook CFNM: A shy, clothed Japanese girl face to face with a naked male and his hard cock.
SUBTITLED DOWNLOAD - 1 2 3 4
4 Files - 1.39GB
1:57:07
Encoded in XViD
Lines of Subtitled Dialog: 0
4 Files 0.00GB
00:00:00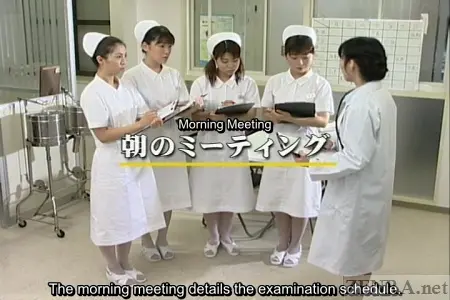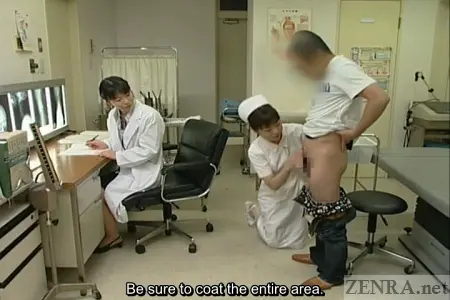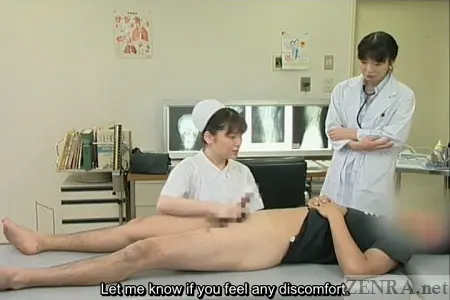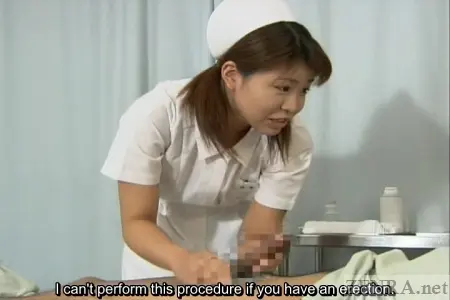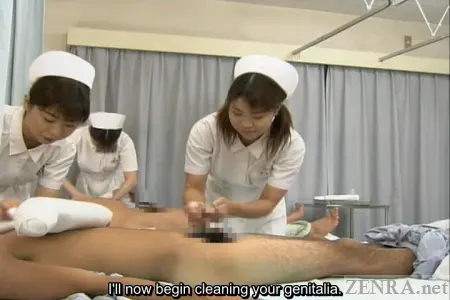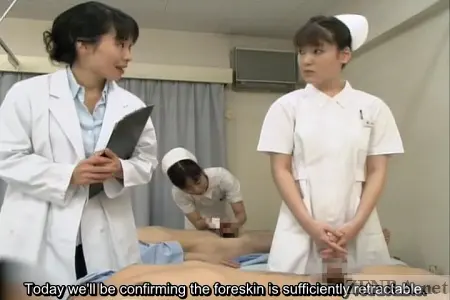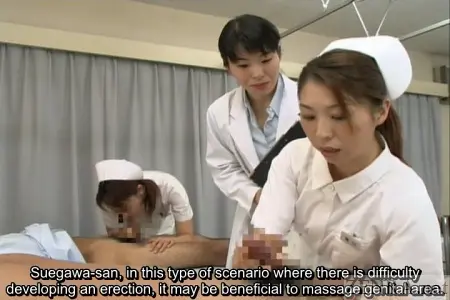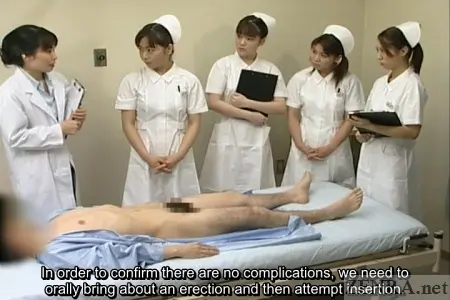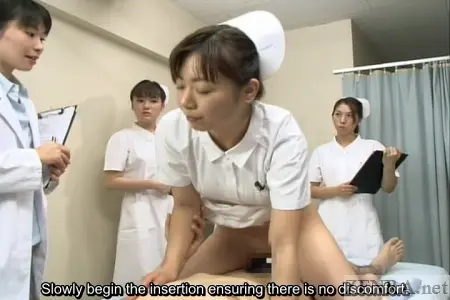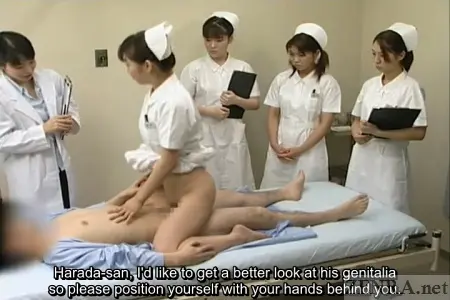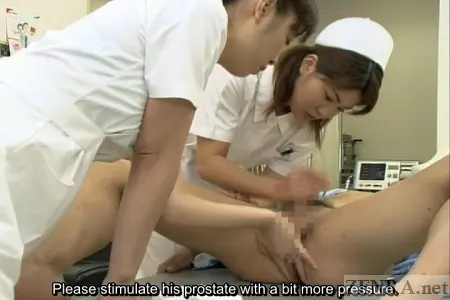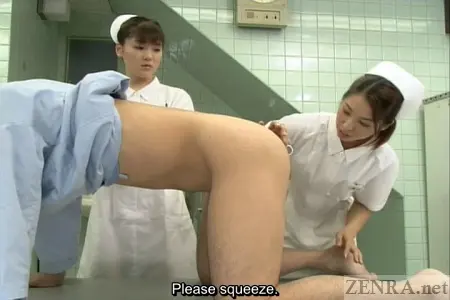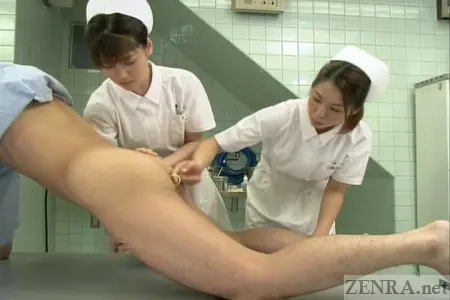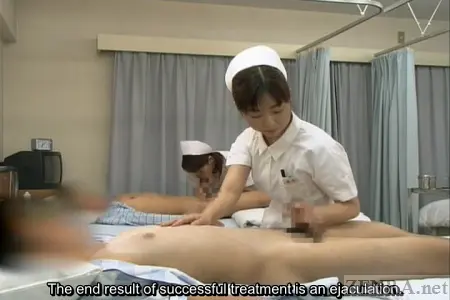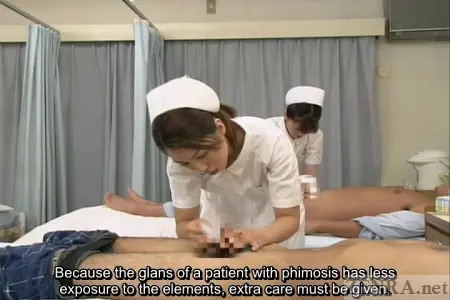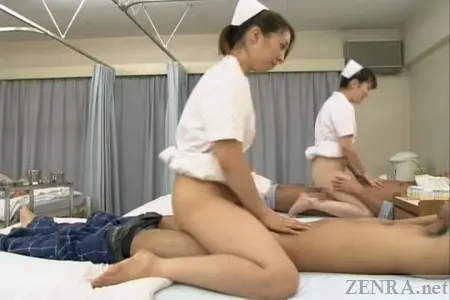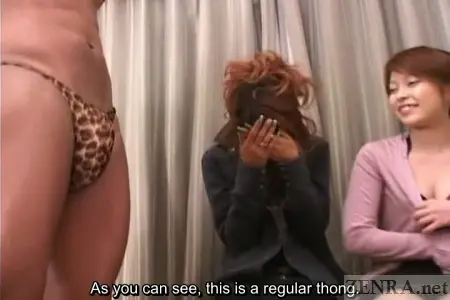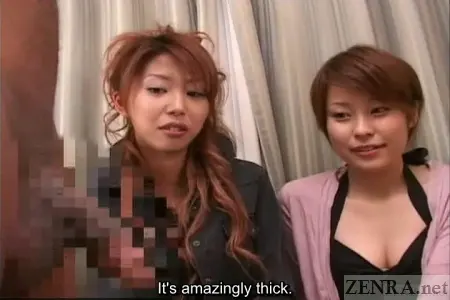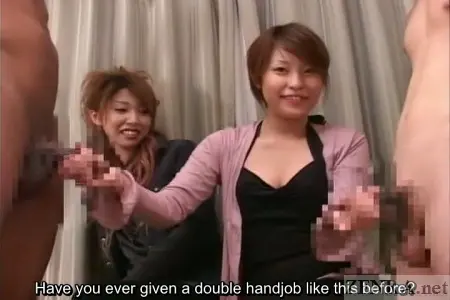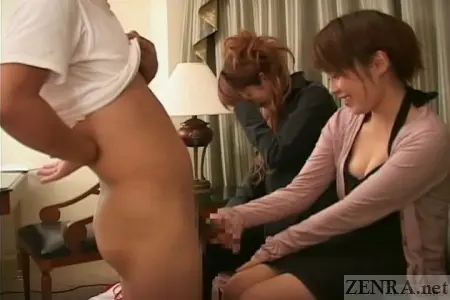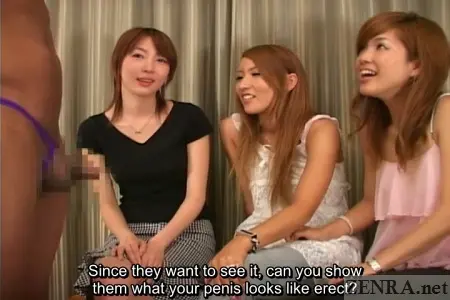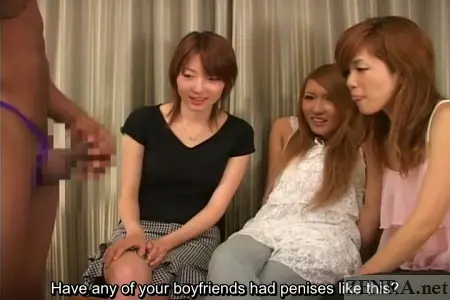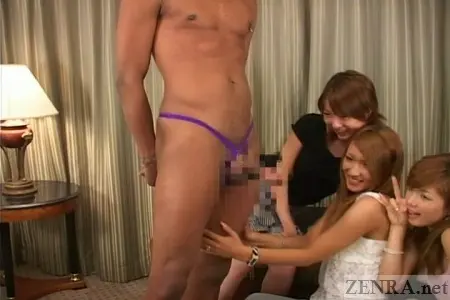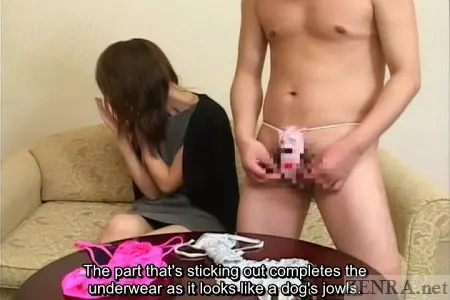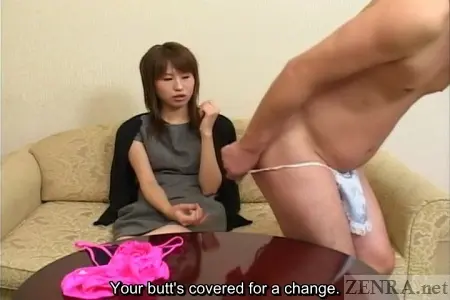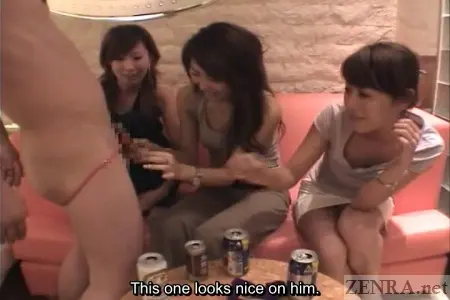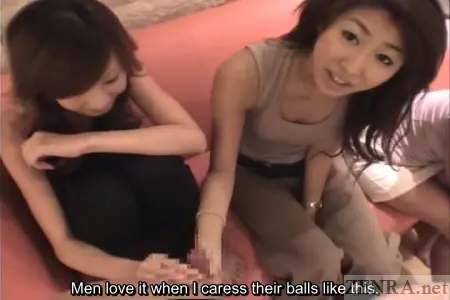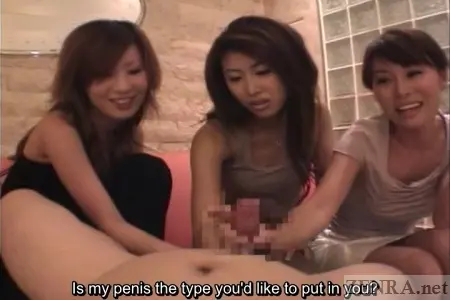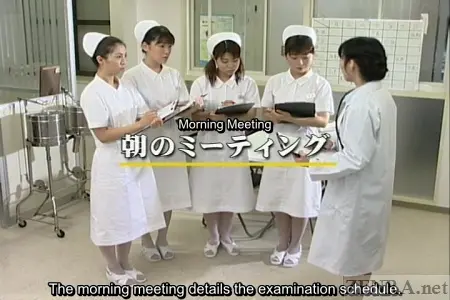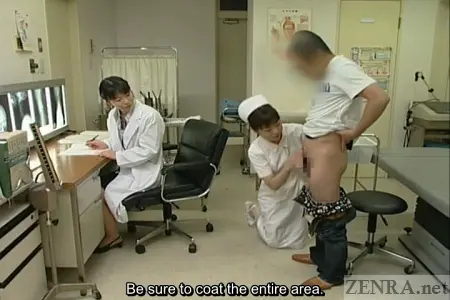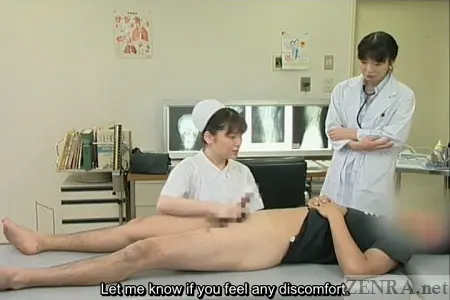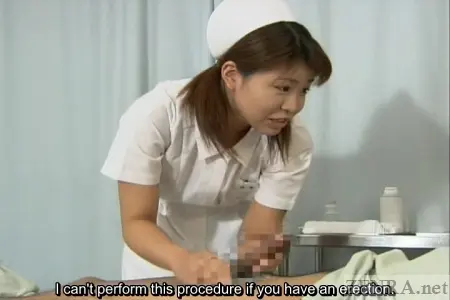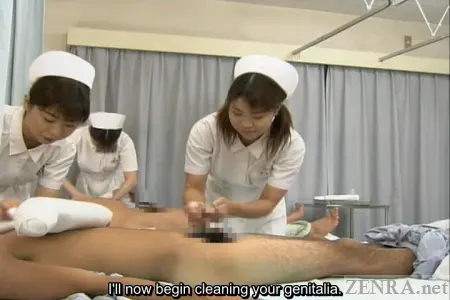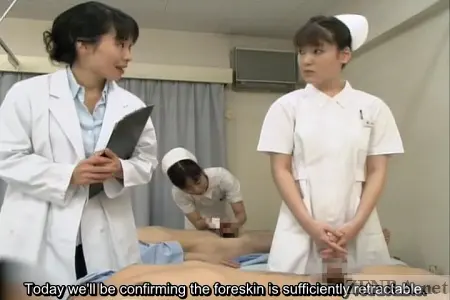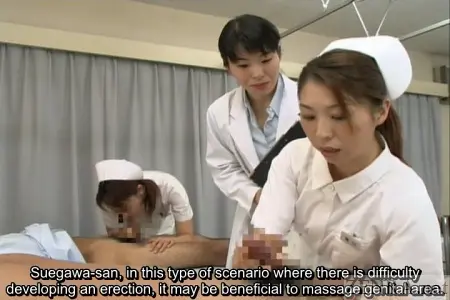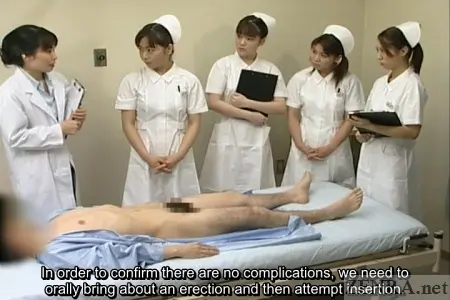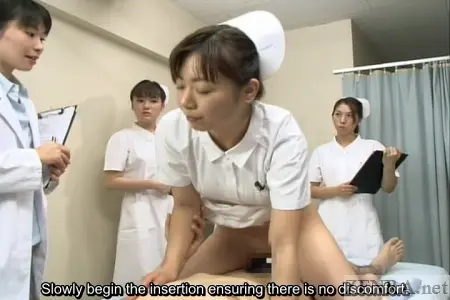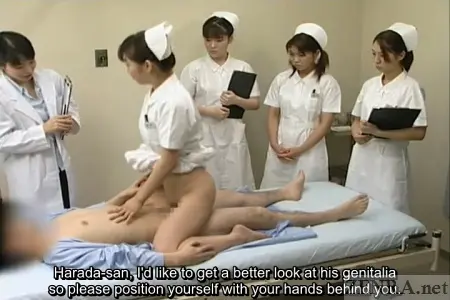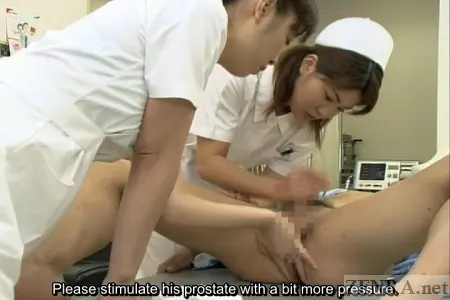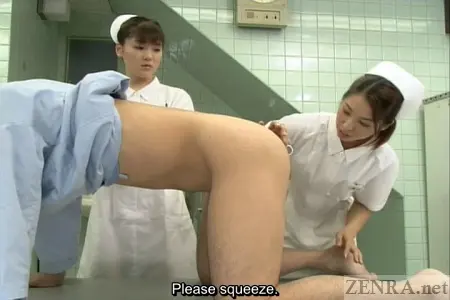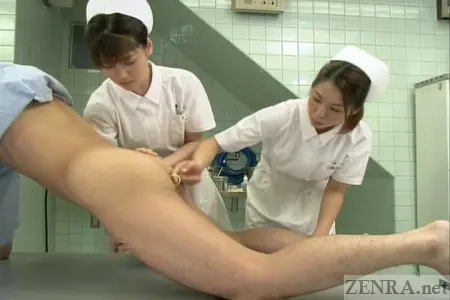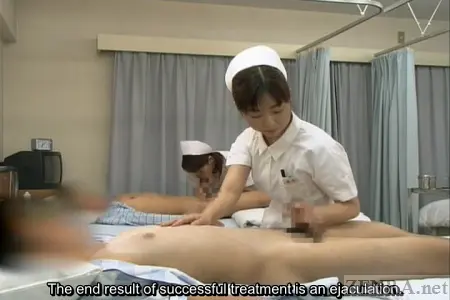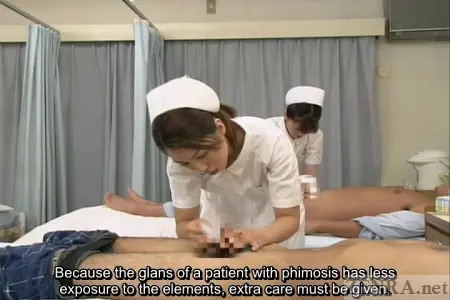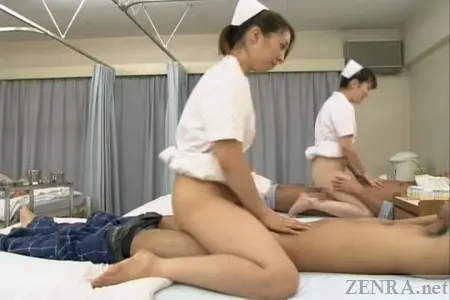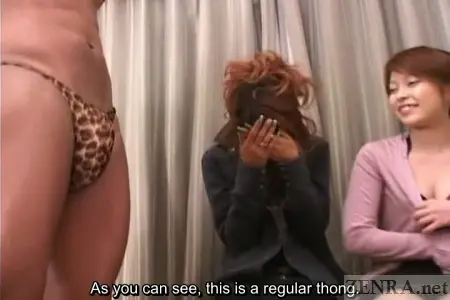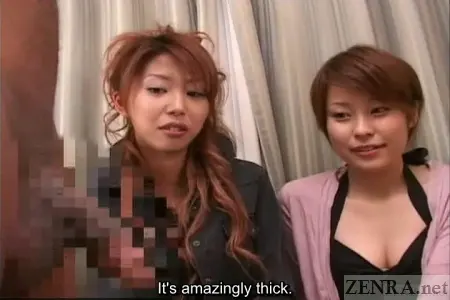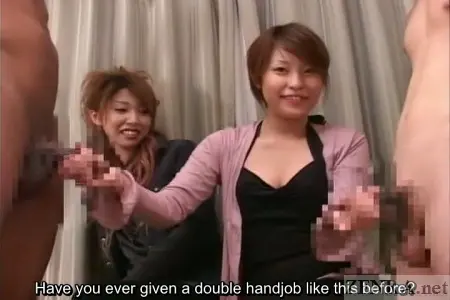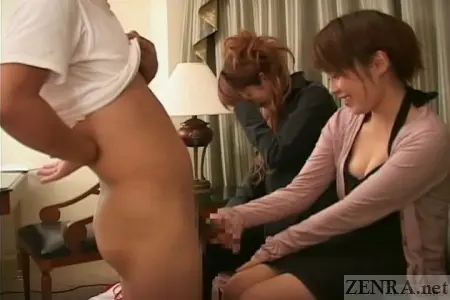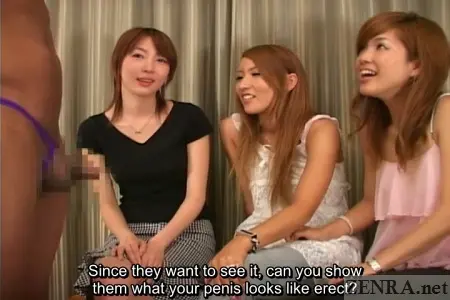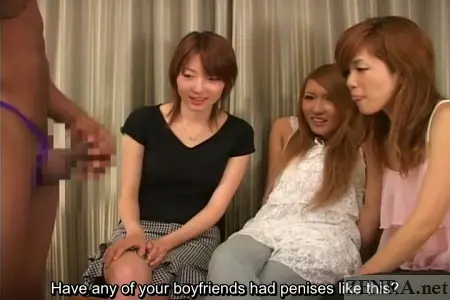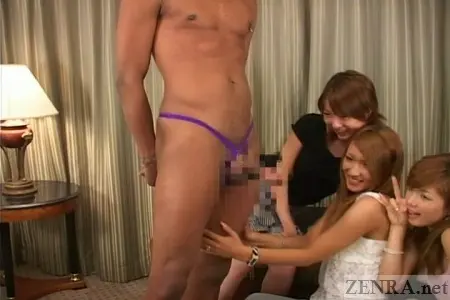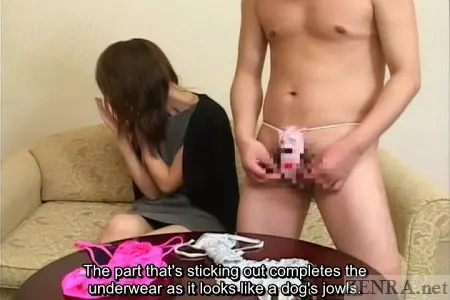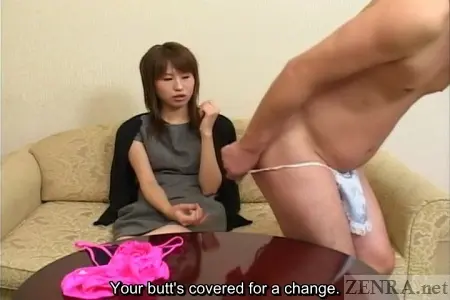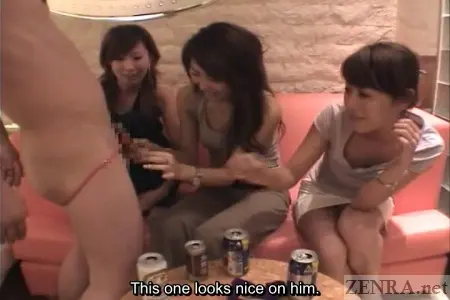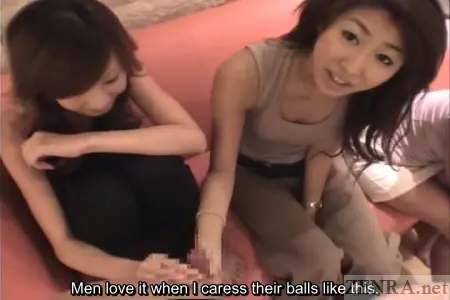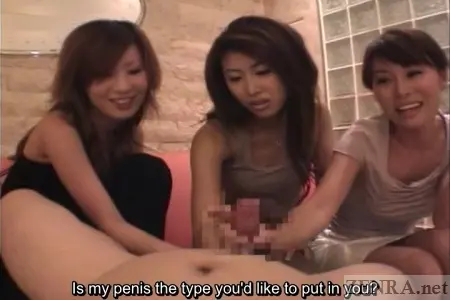 Subtitled CFNM Japanese Examinations