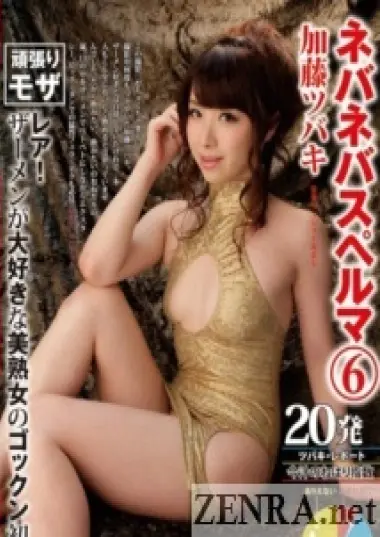 Sticky Semen Storage with Tsubaki Katou
Published July 30, 2016
Japanese AV legend Tsubaki Katou with a career spanning a decade finally does a fantastic pure gokkun title by RASH.
Sticky Semen Storage with Tsubaki Katou
Published July 30, 2016
#Subtitled
#Exclusive
#ClassicJAV
Japanese AV legend Tsubaki Katou with a career spanning a decade finally does a fantastic pure gokkun title by RASH.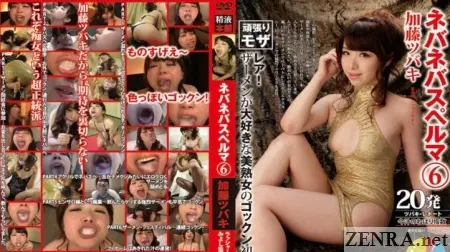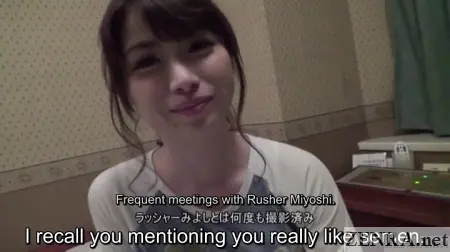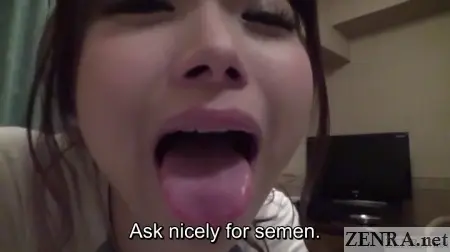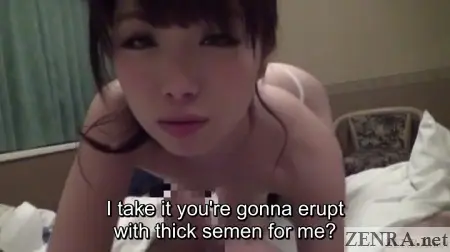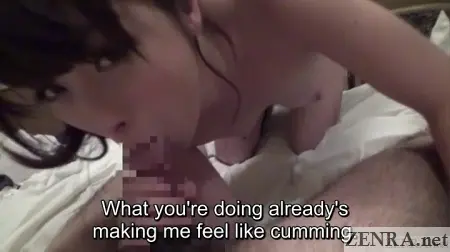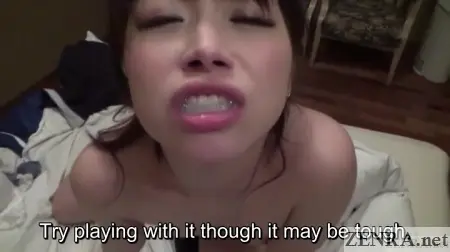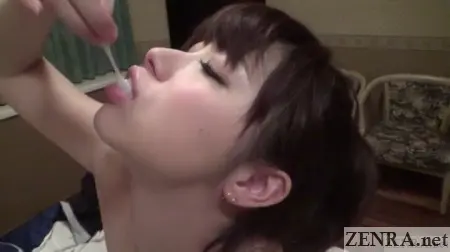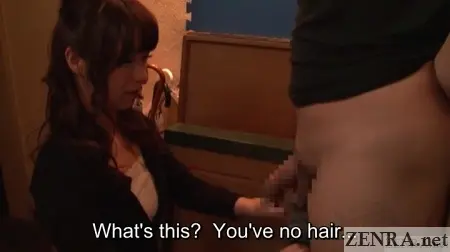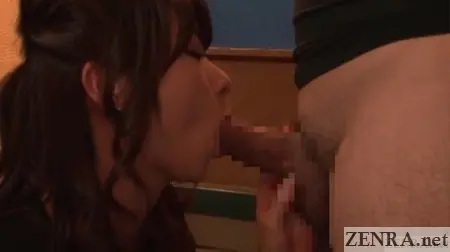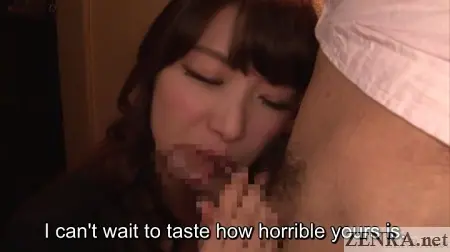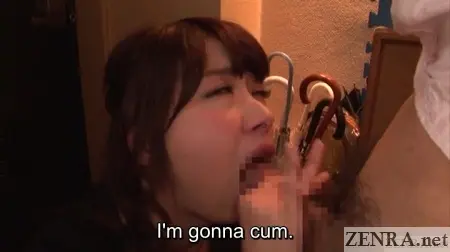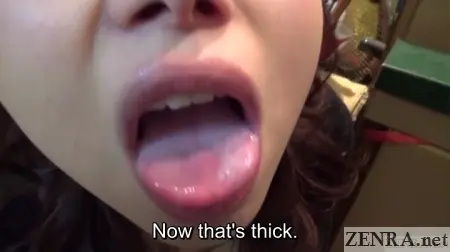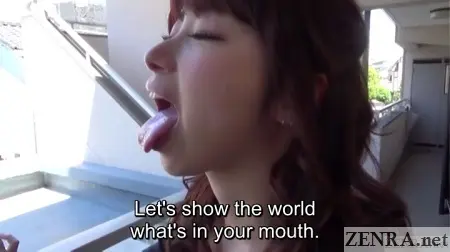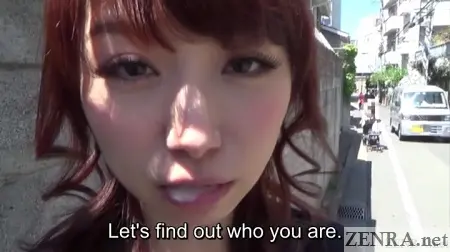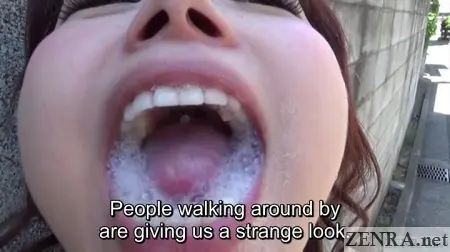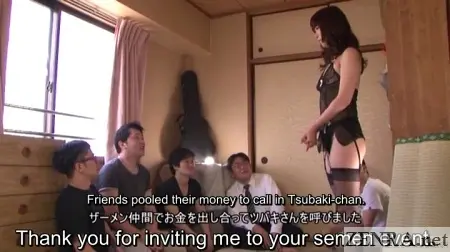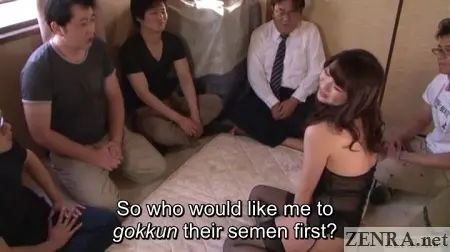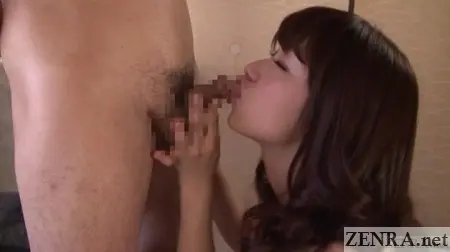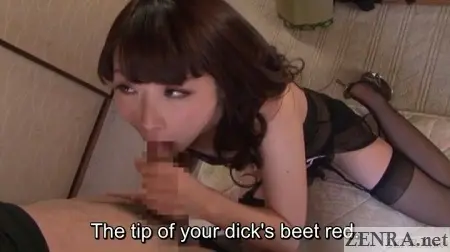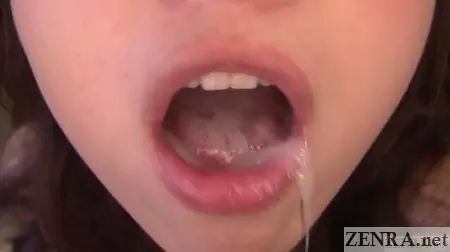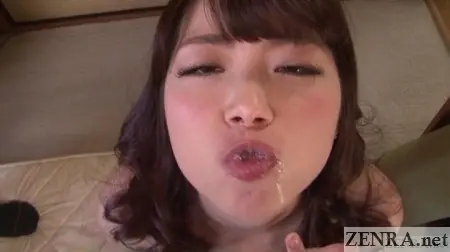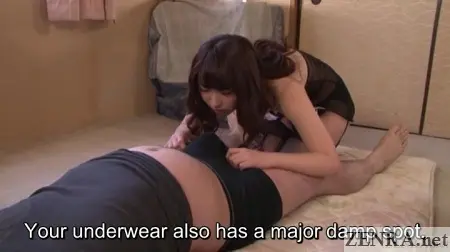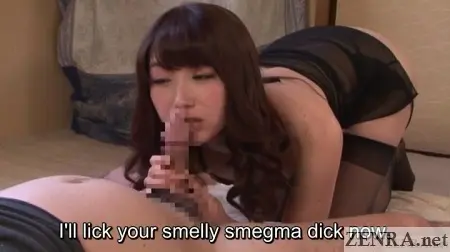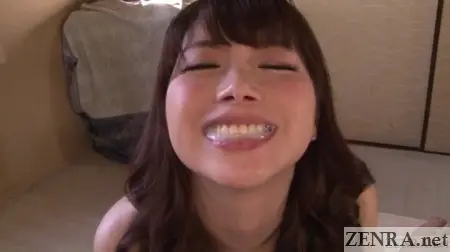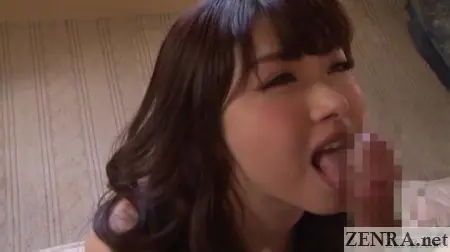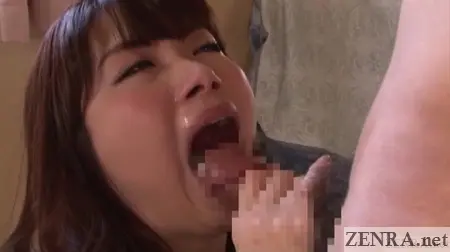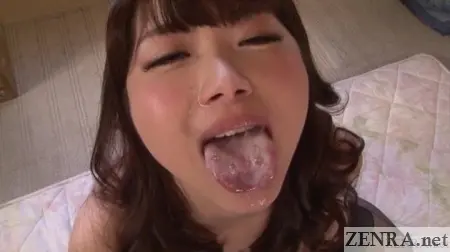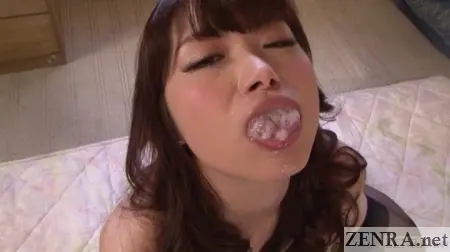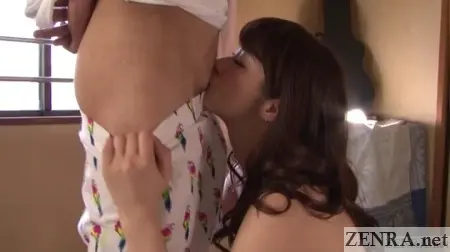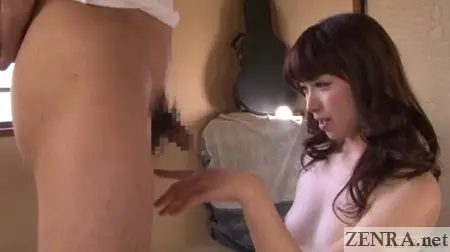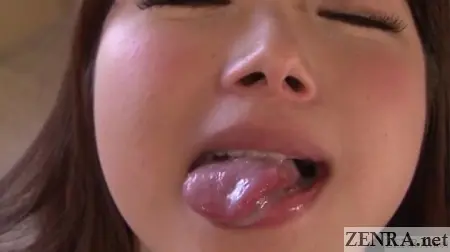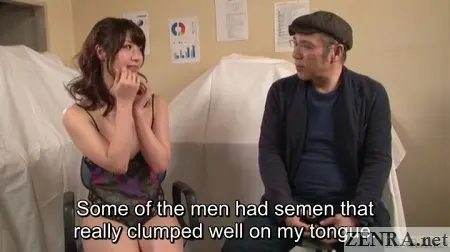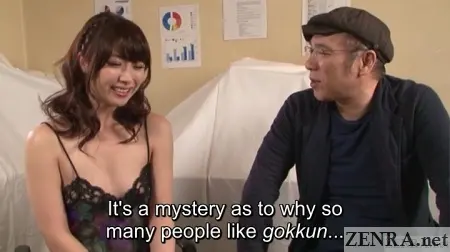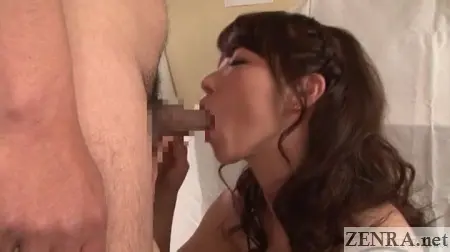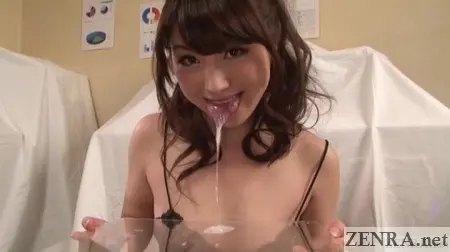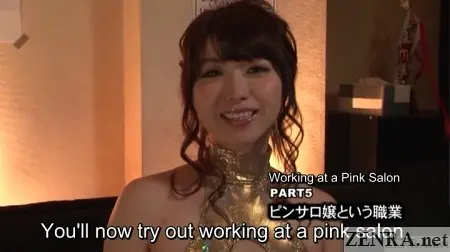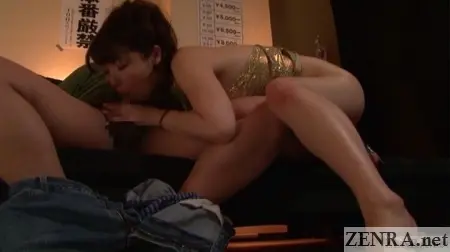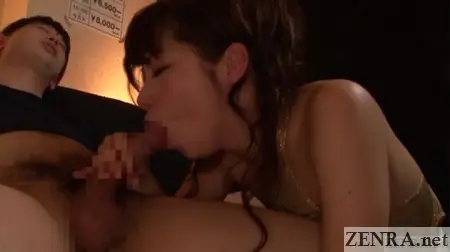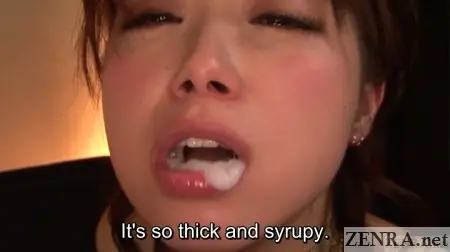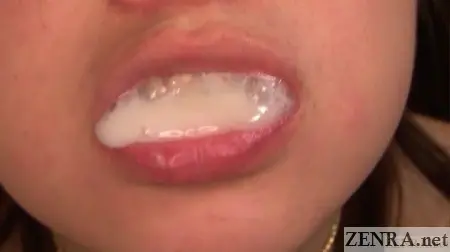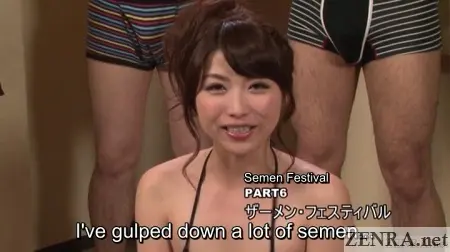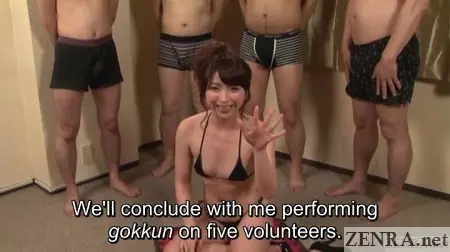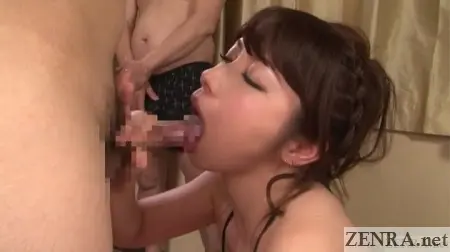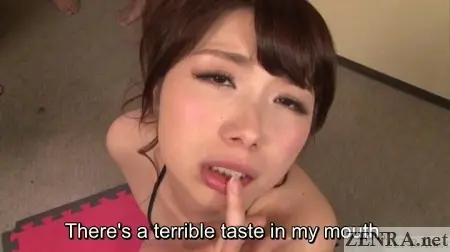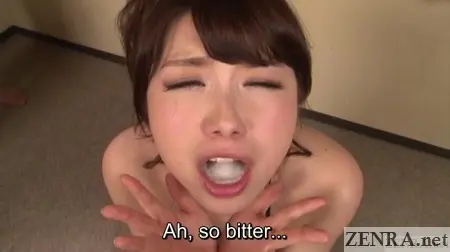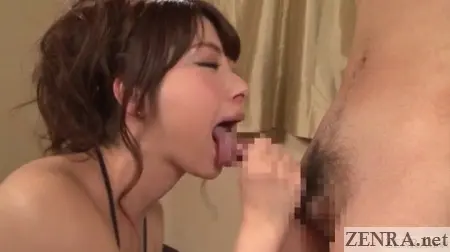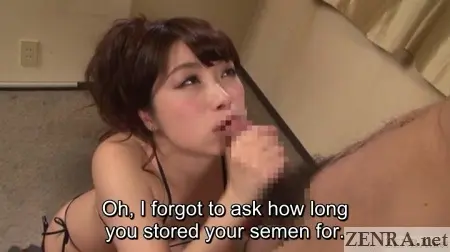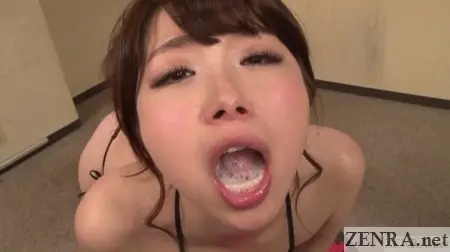 Sticky Semen Storage with Tsubaki Katou
with English Subtitles


The AV industry can be a harsh one for women who appear in front of the camera. Your average AV star with a modicum of popularity may have a career spanning a couple of years at most. Most fizz out way sooner, but sometimes you encounter a select few who remain...and remain...and keep on hanging on as years creep towards a decade. It's not common, that's for sure. Without cheating, we can maybe count on two hands the amount of Japanese AV stars who have had careers 7+ years long. And when we do the mental math, we're only considering actresses who have remained active in front of the camera in sexual roles every year. Extended breaks and/or segueing to off-camera roles do not count!
TSUBAKI KATOU whose adult video career began way back in 2006 can be considered one of the industry legends. Whether or not you find her attractive (hint: we do!), whether or not you're a fan of her naturally husky voice (hint: we are!), you have to give this slim and pale and bona fied milf-level actress credit where it's due: she has remained, she has given it her all, and as of writing this, still remains active and is continuously taking on more roles.
If there's one genre we feel every big name AV star deserves some time to shine in, it's without a doubt: GOKKUN. The best example of gokkun--also known as the sound cum (or simply any food or liquid, but let's just say cum, OK?) makes when it's being swallowed--comes from our studio partner RASH that's helmed by RUSHER MIYOSHI, the just-turned-60 director of all their titles. He's been a major figure in the Japanese AV industry for decades and is considered to be one of the godfathers--if not the creator--of the gokkun genre of adult video.
As of writing this, there are other production companies that produce gokkun titles that who knows--maybe we'll show in the future--but RASH is considered the gold standard in pure gokkun and we'll be showing dozens of titles from their library with our exclusive English subtitles.
We've already shown several previous gokkun releases and today's update, STICKY SEMEN STORAGE with TSUBAKI KATOU, follows the same tried and true formula. If anything, it's almost, but not quite an emulation of the AYU SAKURAI release from last year, but with the first scene swapped for a POV love hotel encounter just like we saw with CHIGUSA HARA's title.
The second scene in STICKY SEMEN storage was yet another fun example of combining gokkun with public exposure--or in this case public embarrassment: TSUBAKI KATOU treated a very happy male volunteer to a blowjob with a gokkun finish before walking outside with RUSHER MIYOSHI. Along with a hand-held camera, he had TSUBAKI perform her kinda sorta namesake outside amidst passersby.
It's crazy to consider this was actually filmed literally outside the apartment where RASH's office is located. We've visited it several times and it's in a pretty nondescript neighborhood in Tokyo. According to RUSHER, neither the other residents in the building nor the people in the neighborhood know what goes on there...and this in spite of it a sign above their door saying RASH. What's more, most residents including their next door neighbors are Chinese college students and there's a very good chance many of them are fans of Japanese AV. Imagine if they found out that some of their favorite AV stars are literally filming just a wall away from their beds!
TSUBAKI KATOU's performance in STICKY SEMEN STORAGE was fantastic. There's nothing to complain about. Whether she's just succumbing to the anodyne desires of her adult videos fans or she's a devout follower of the High Holy Church of Gokkun, she puts on a helluva show. We can say with full conviction that the 112 or so minutes she's present in this title is full-on gokkun devotion from the get-go to the 'festival' conclusion.
Lastly, remember folks: gokkun is less about the journey and more about the sticky semen play that happens after. This is another update to see how novel Japanese AV can be when battling against iron-clad mosaic censorship rules. We salute RASH and gokkun, some of Japan's finest exports.
A Message to subscribers and also potential subscribers: this movie is labeled as an Exclusive release because this is the first official presentation of it outside of Japan. We would like to know your impressions of this production. Did you like it? Did you not? Your feedback is truly appreciated as it can help us decide the best possible Japanese adult video entertainment for you from here on out. Don't be shy and please feel free to contact us with your thoughts!
Lines of Subtitled Dialog: 1014
4 Files 0.98GB
01:53:07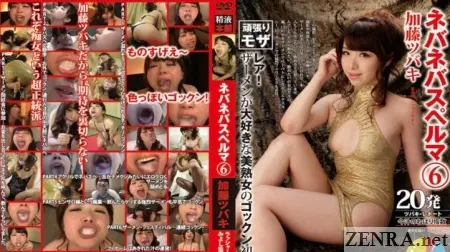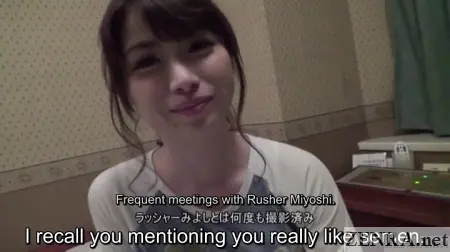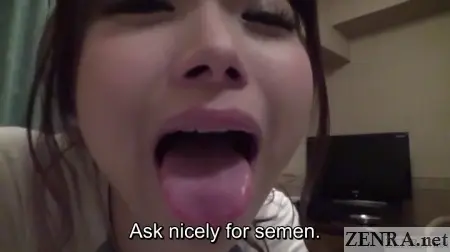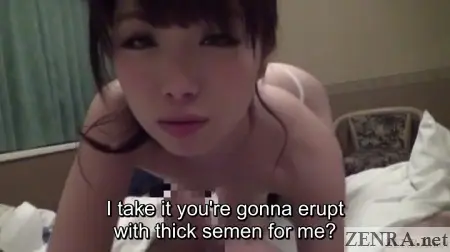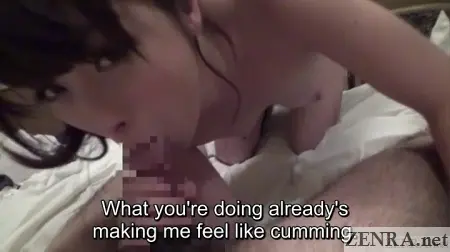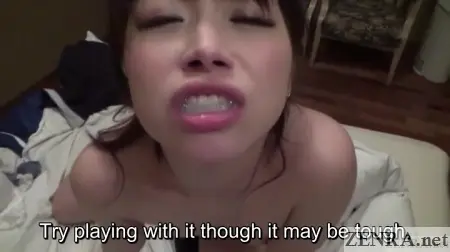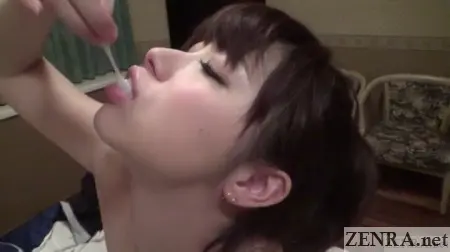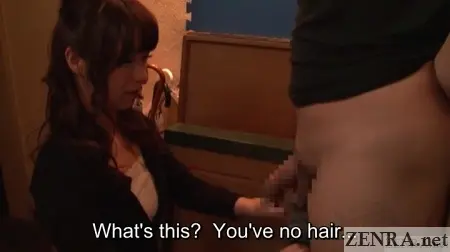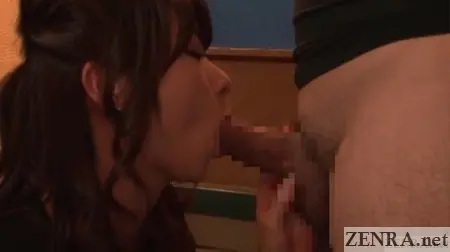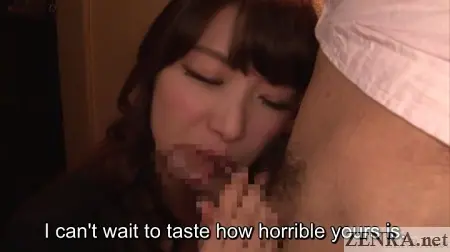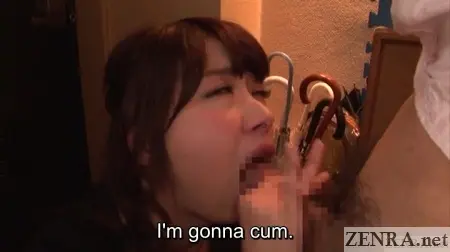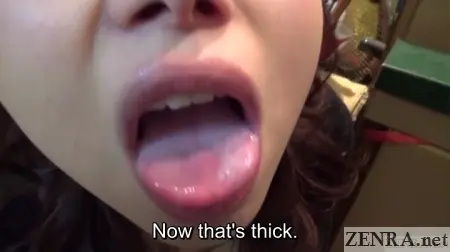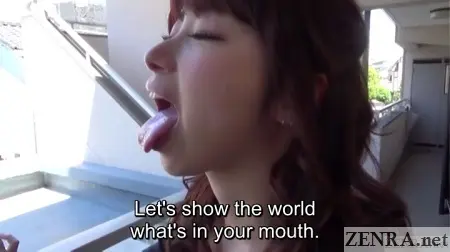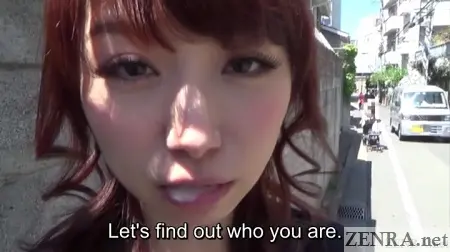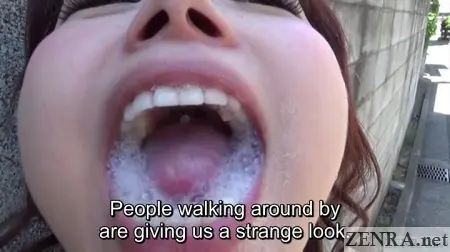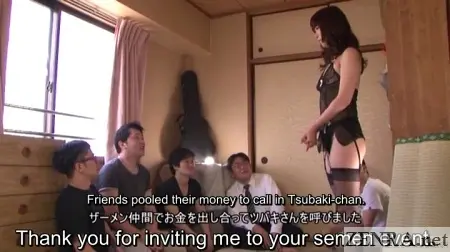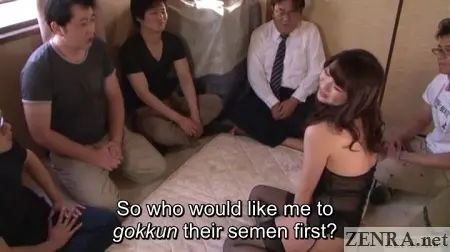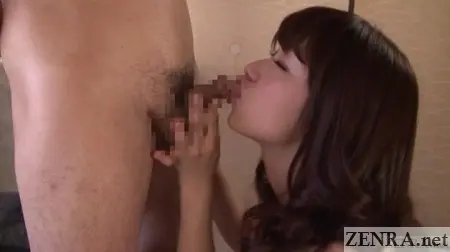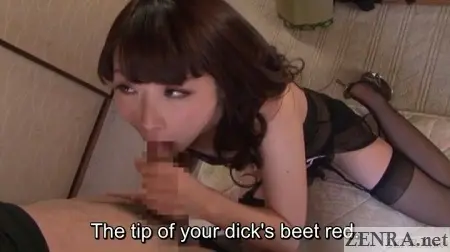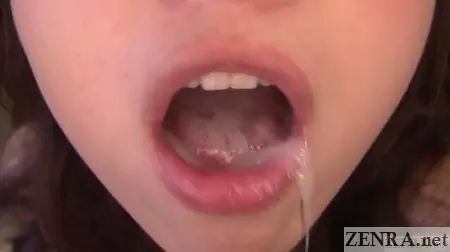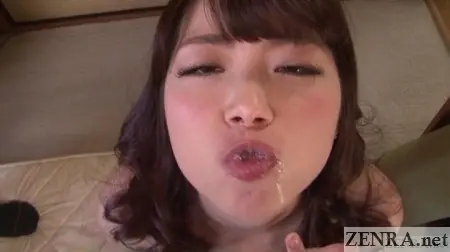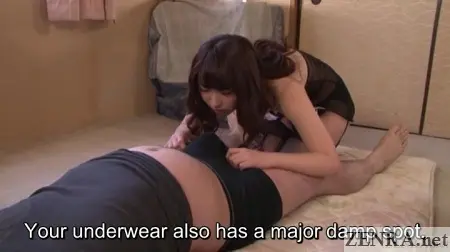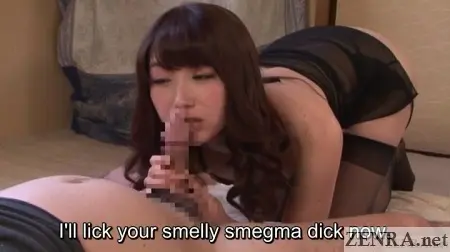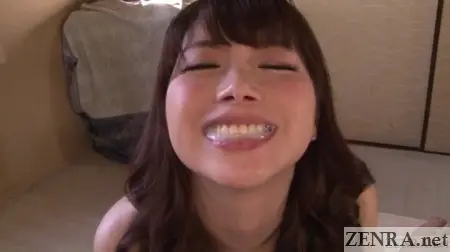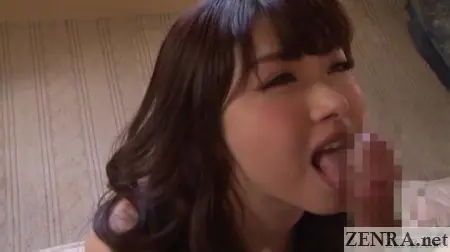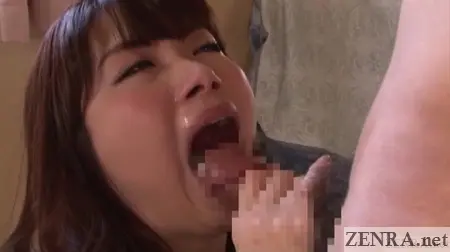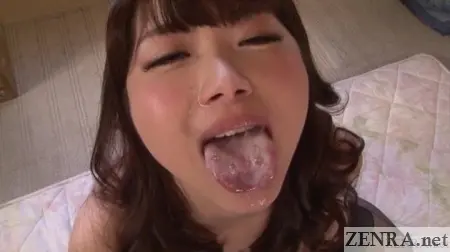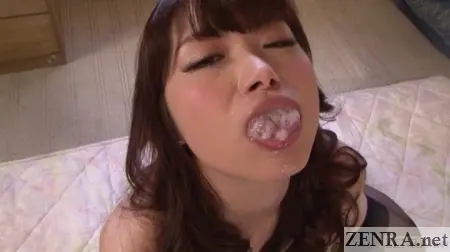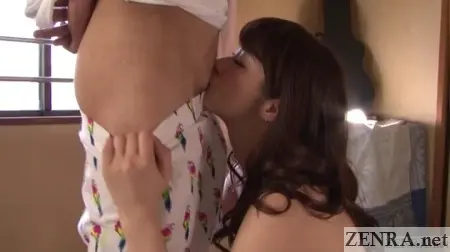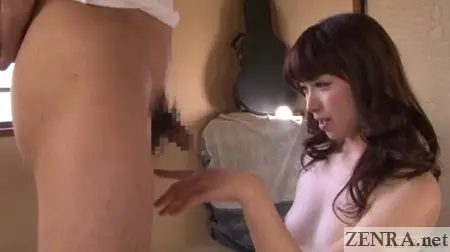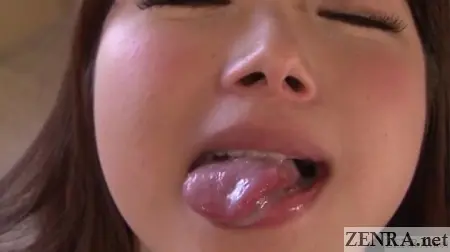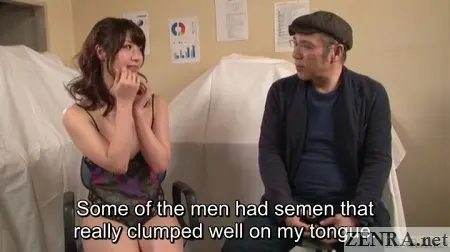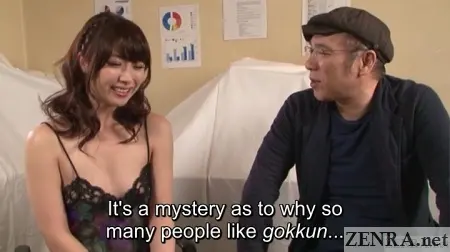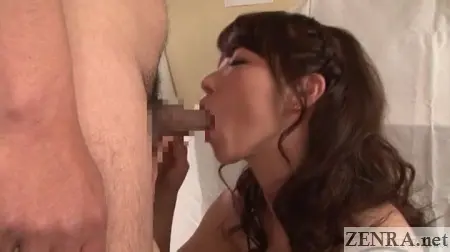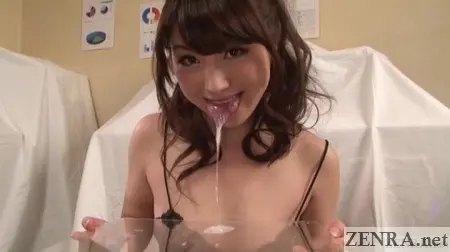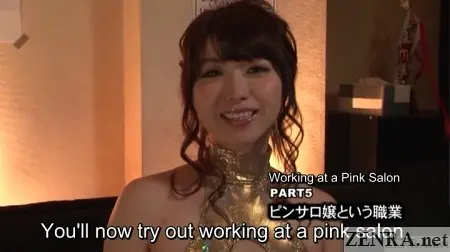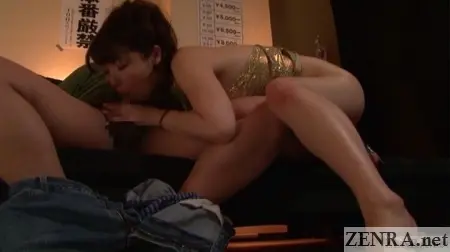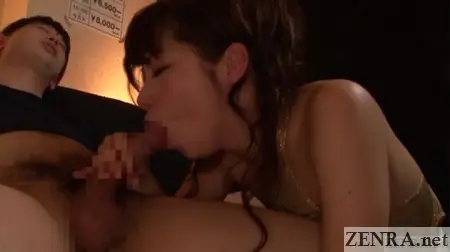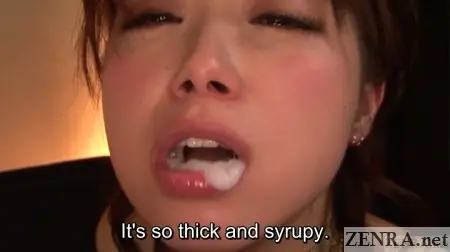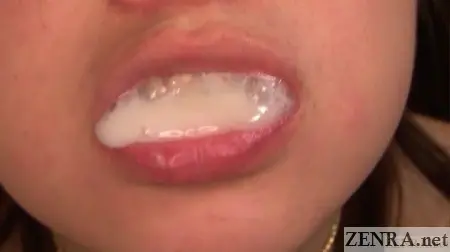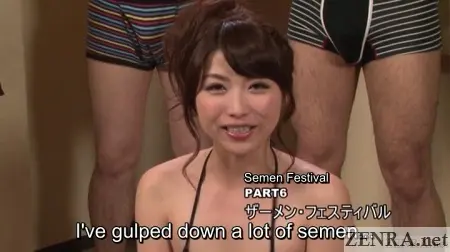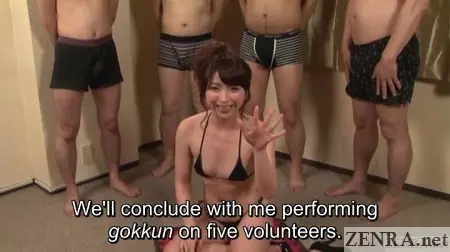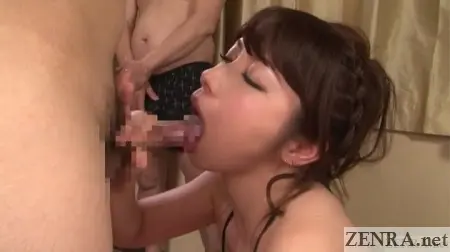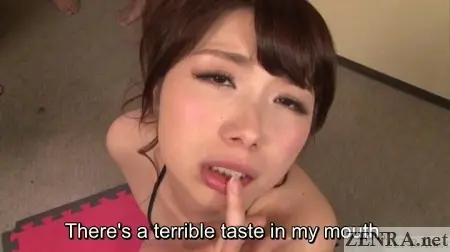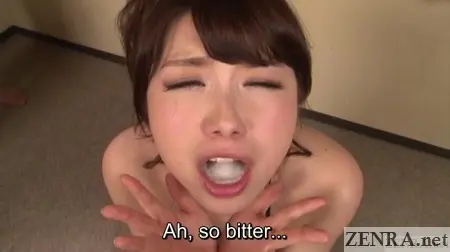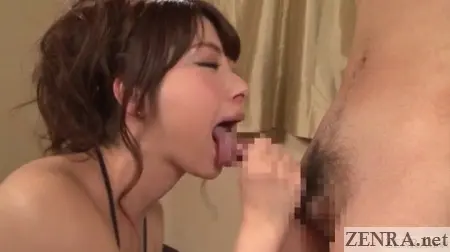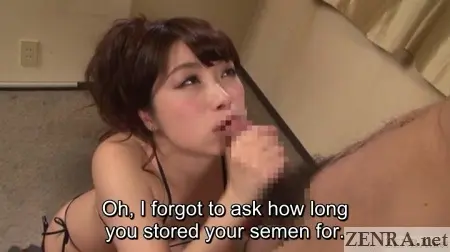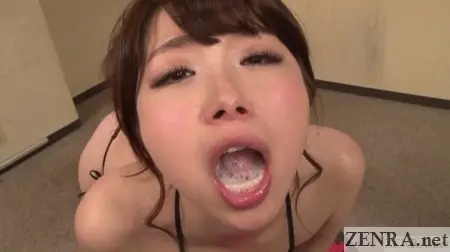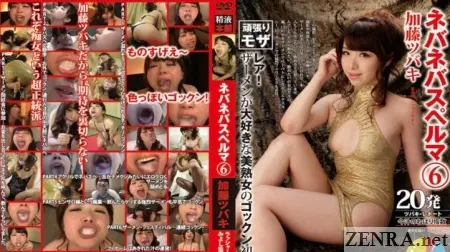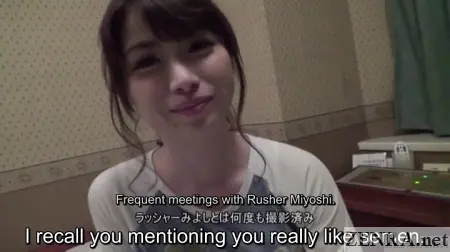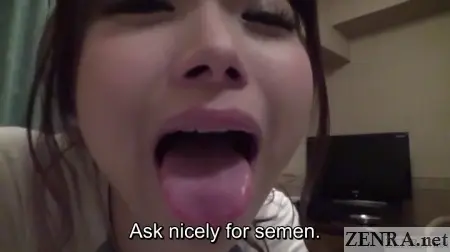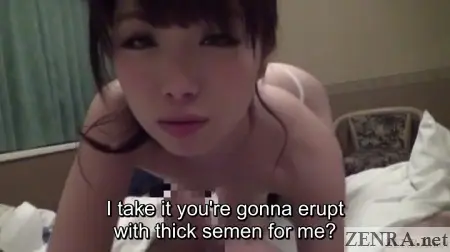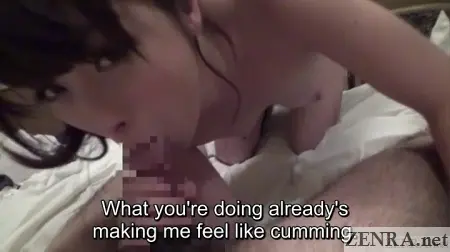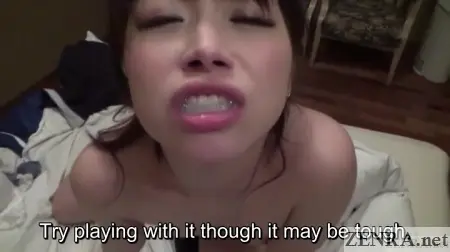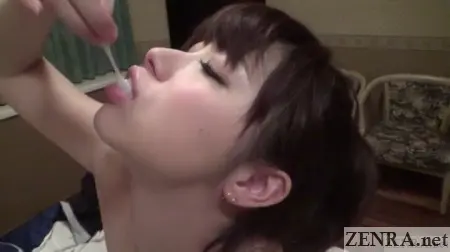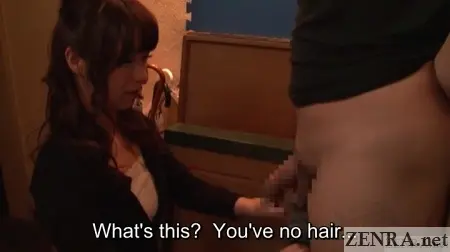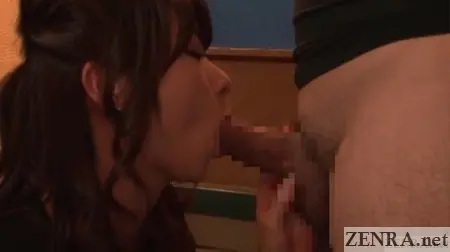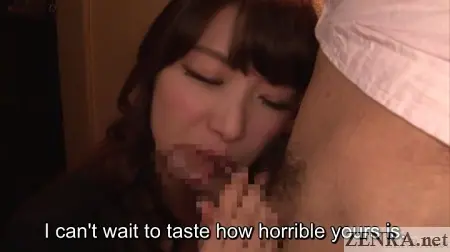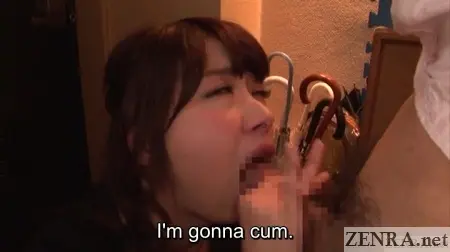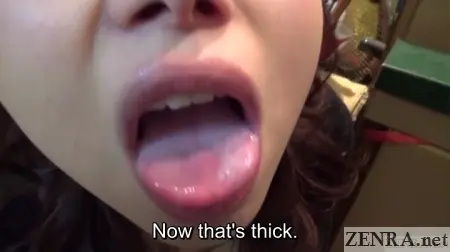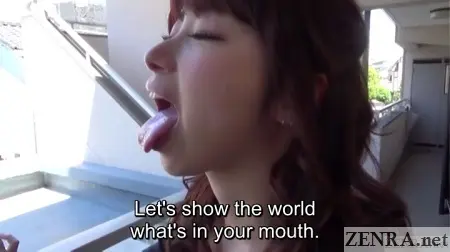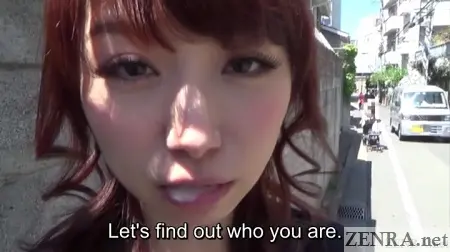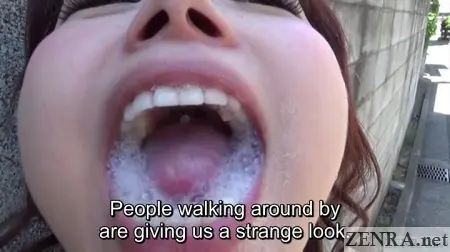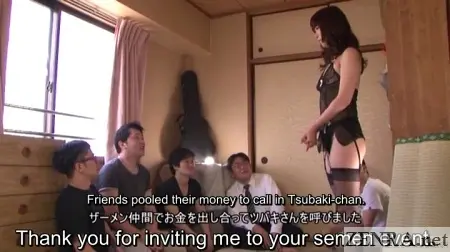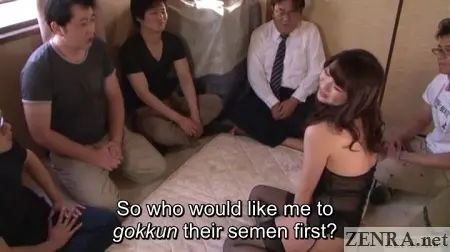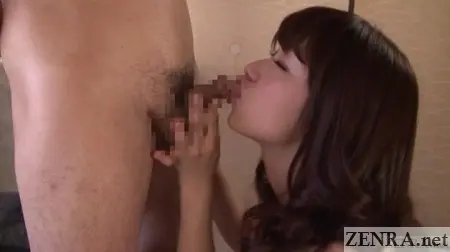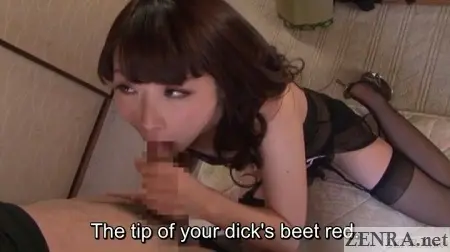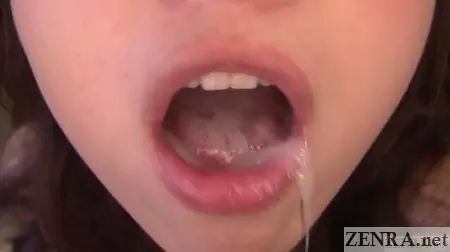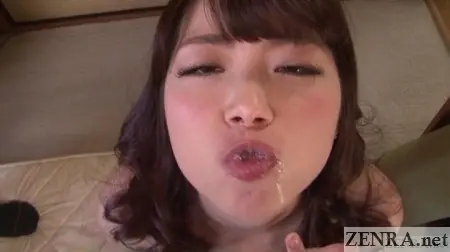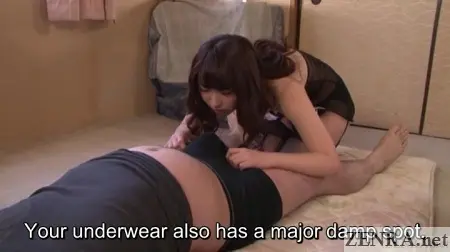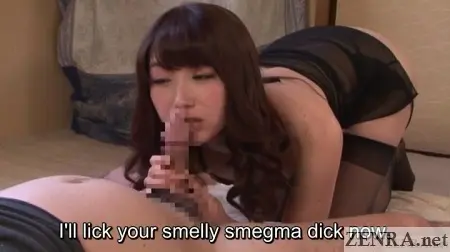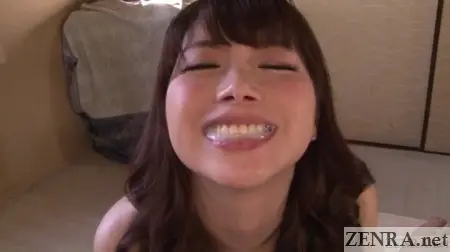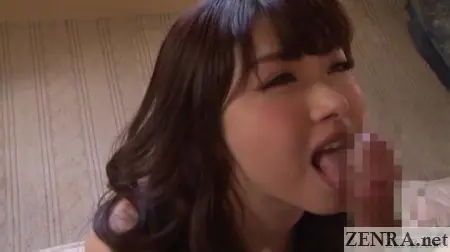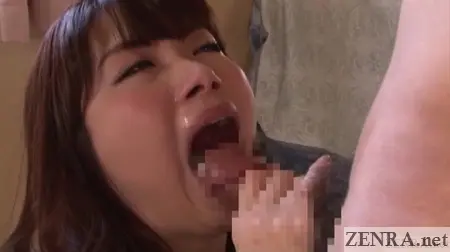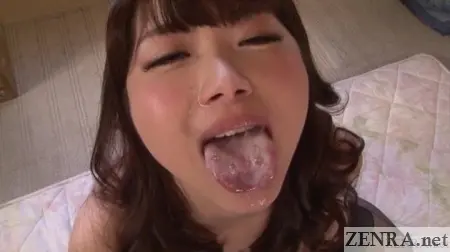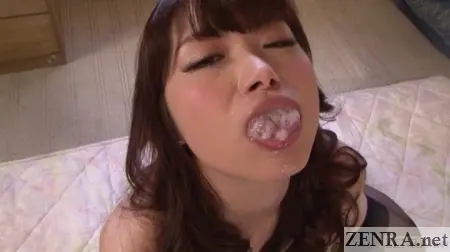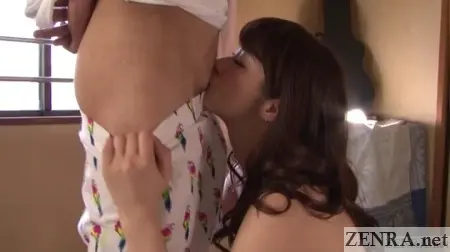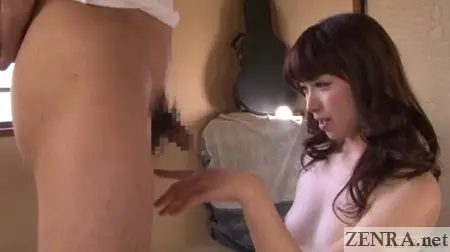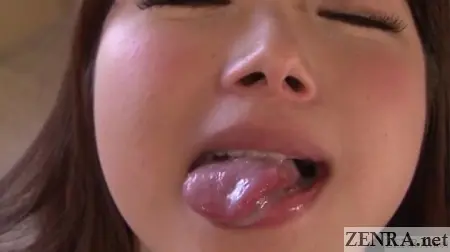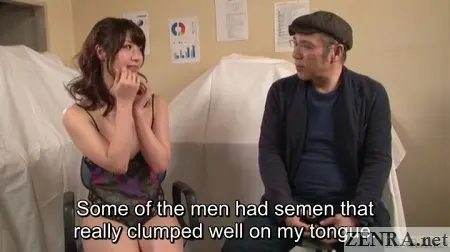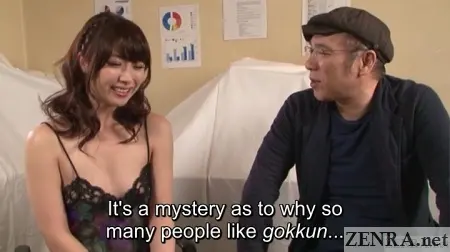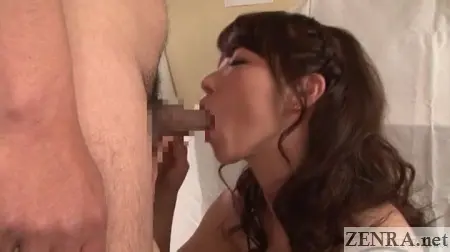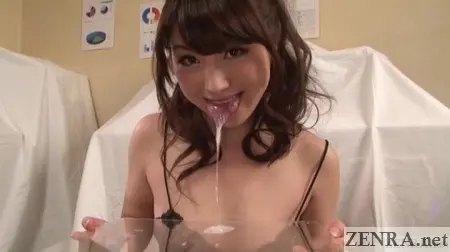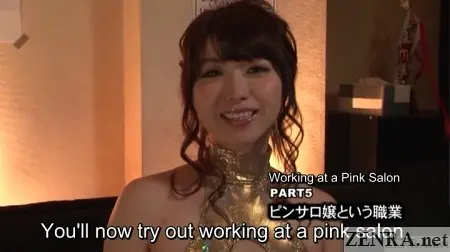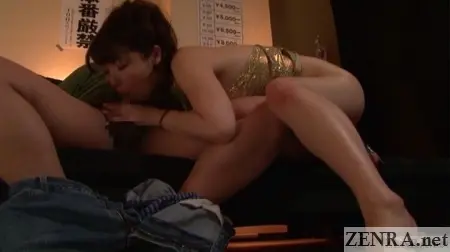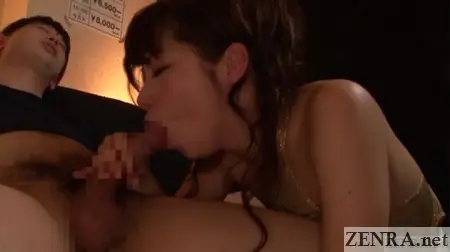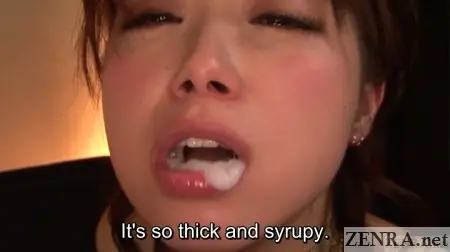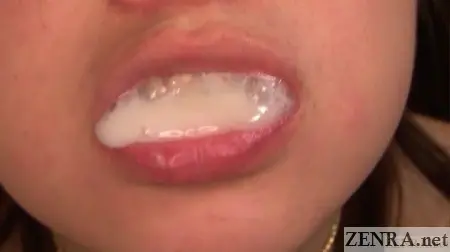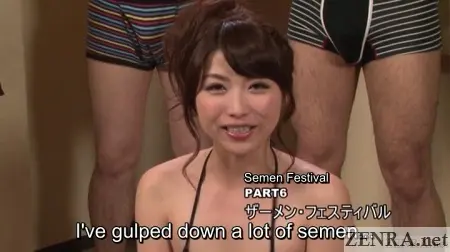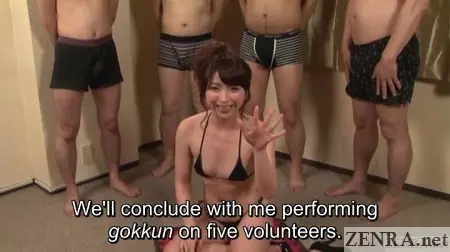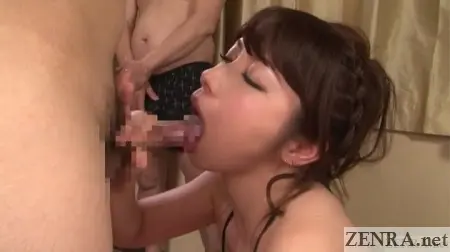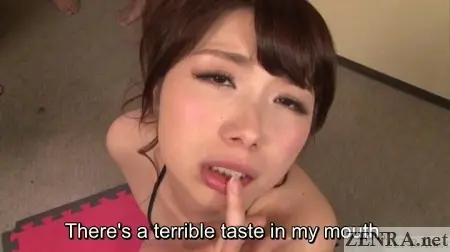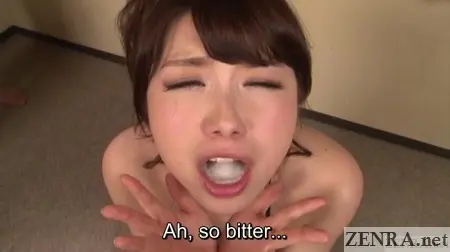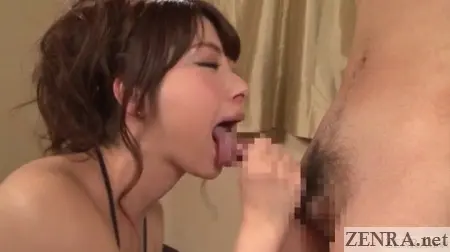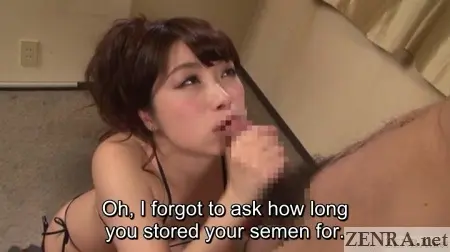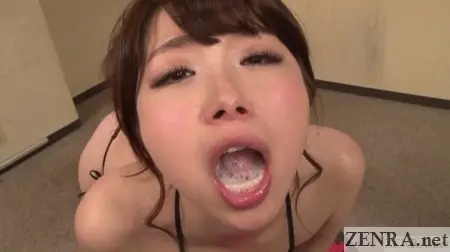 Sticky Semen Storage with Tsubaki Katou