Marica Hase and Aya Kisaki - Real Deal Creampie Group Sex Party Special 2
Published March 29, 2019
Big names for foreign fans of JAV combine forces in this insane nonstop sex party update complete with real creampies via MOBSTERS.
Marica Hase and Aya Kisaki - Real Deal Creampie Group Sex Party Special 2
Published March 29, 2019
#Subtitled
#Exclusive
#ClassicJAV
Big names for foreign fans of JAV combine forces in this insane nonstop sex party update complete with real creampies via MOBSTERS.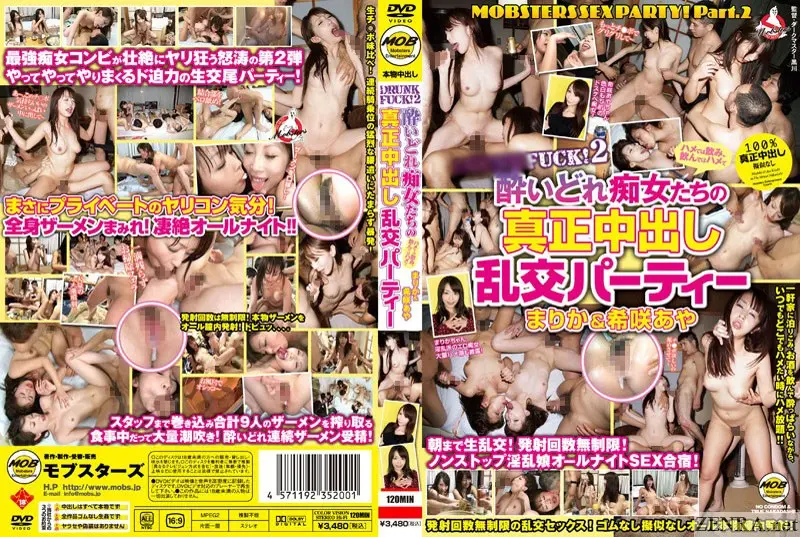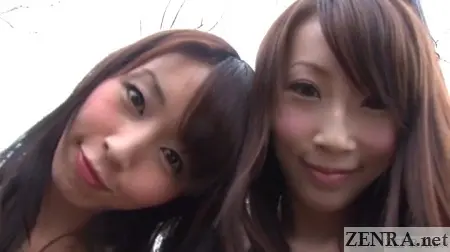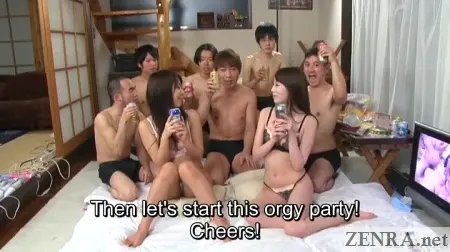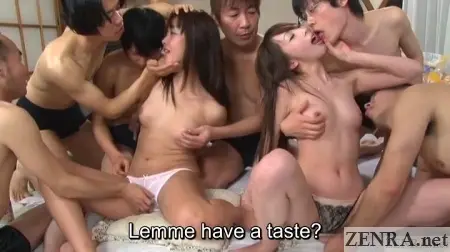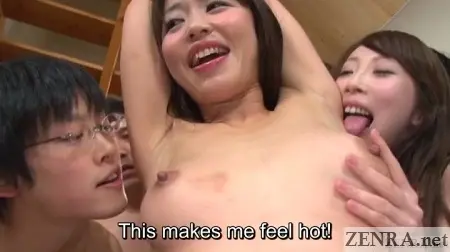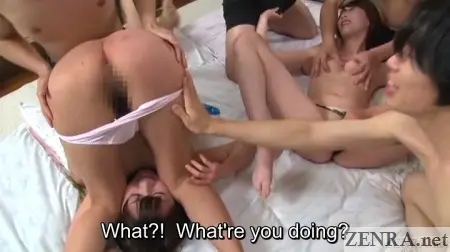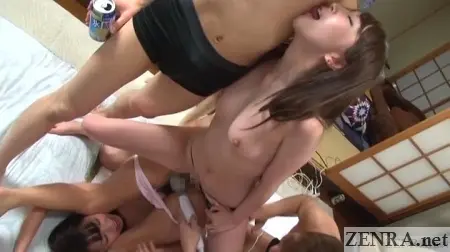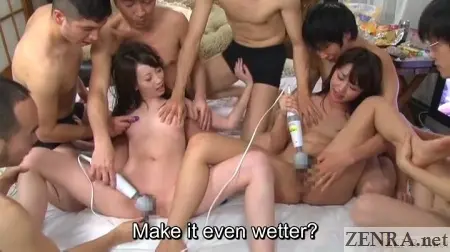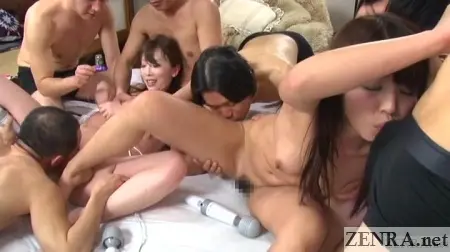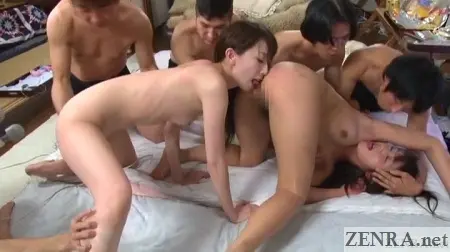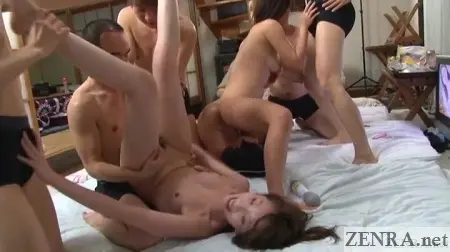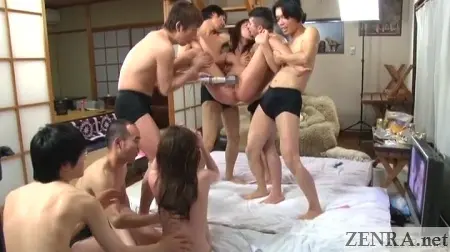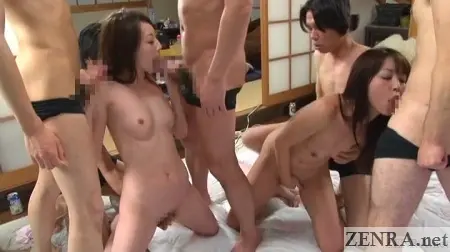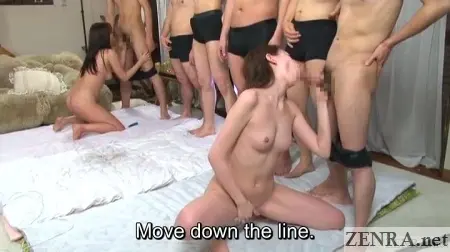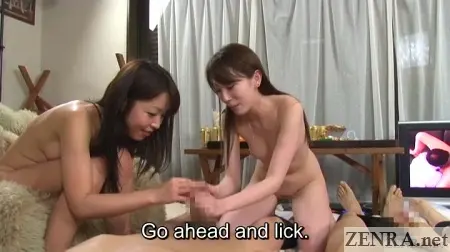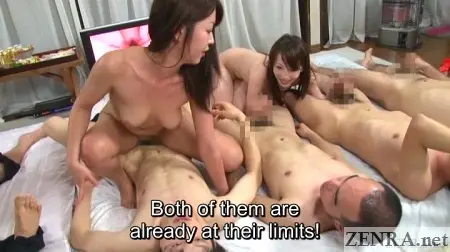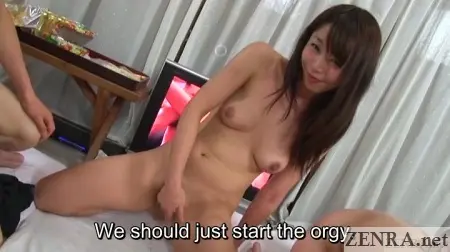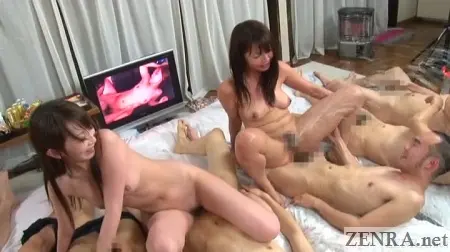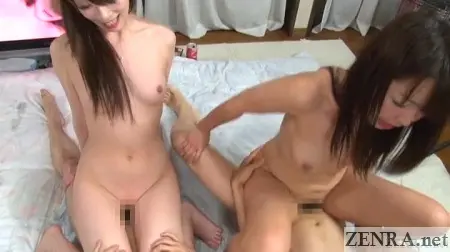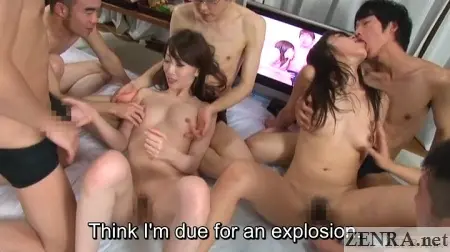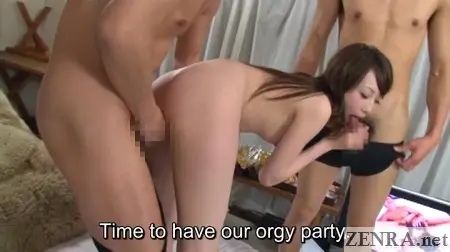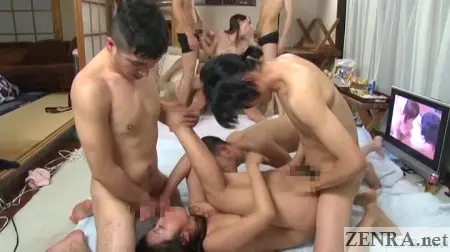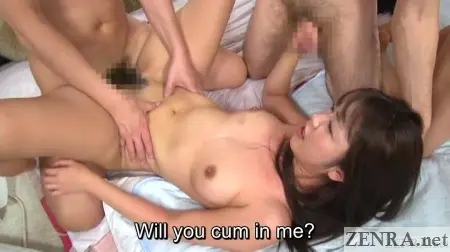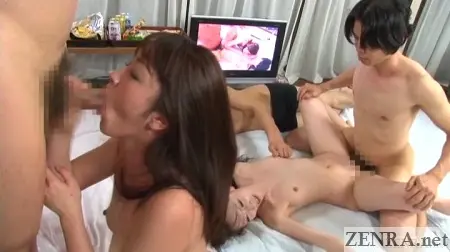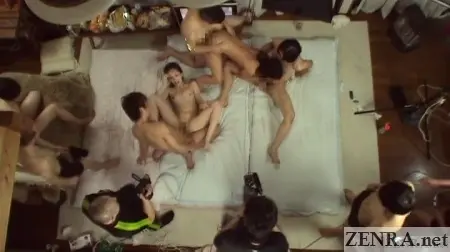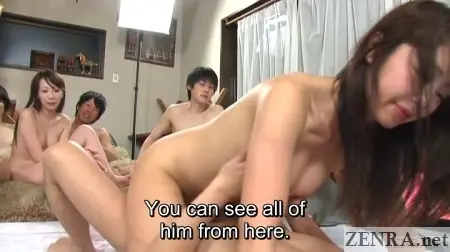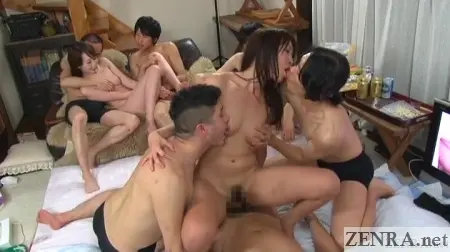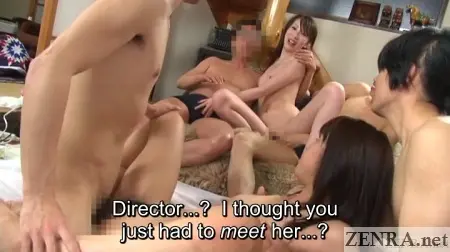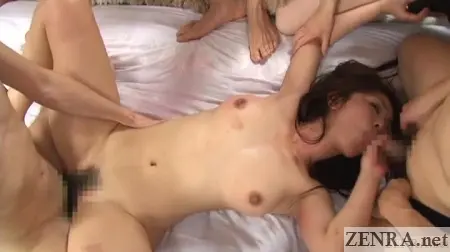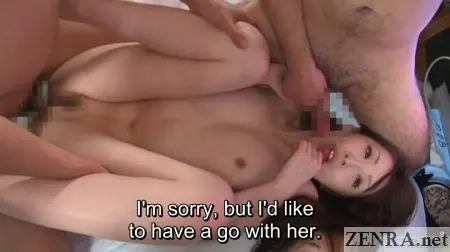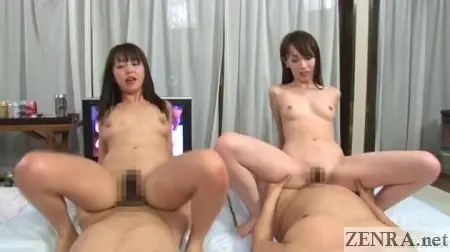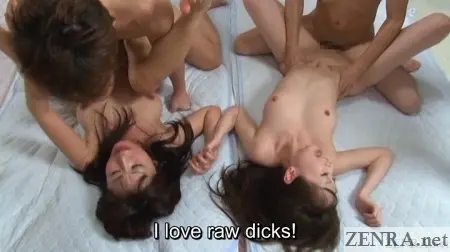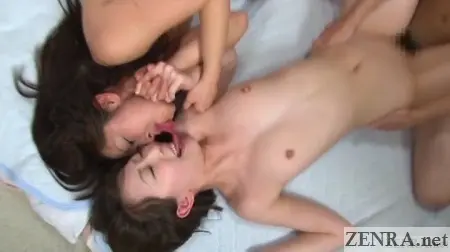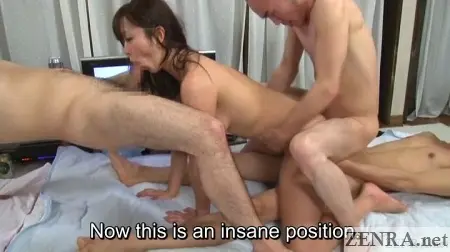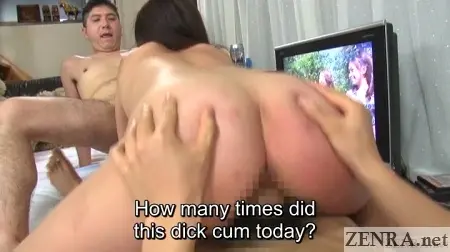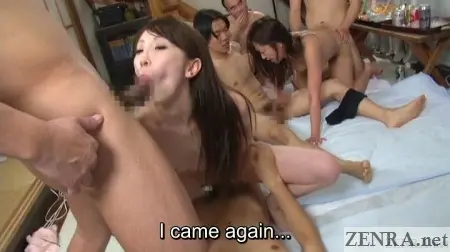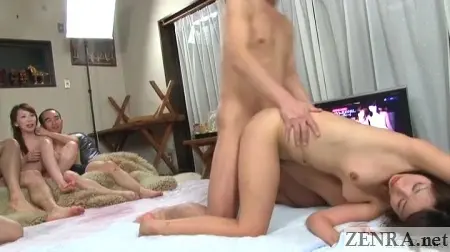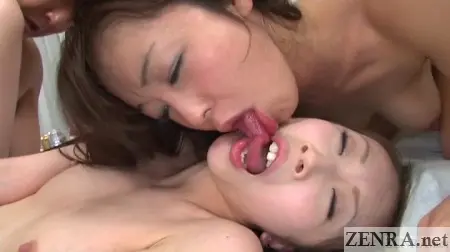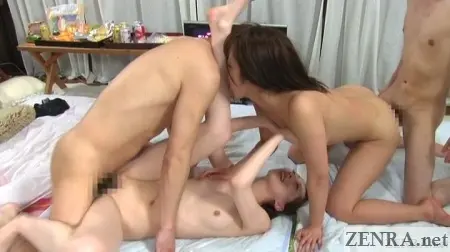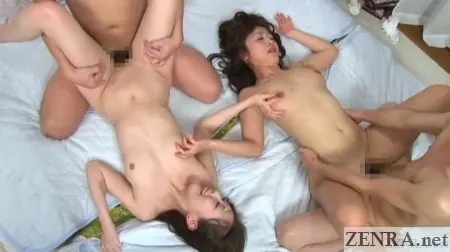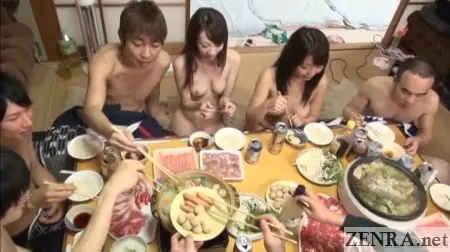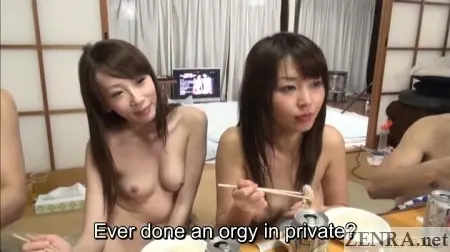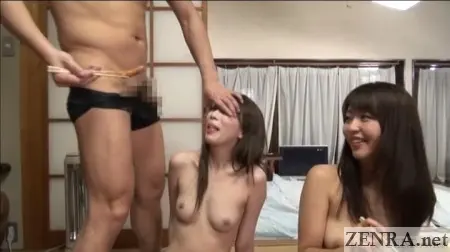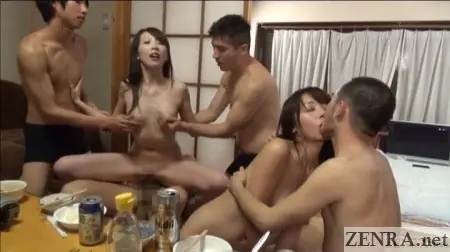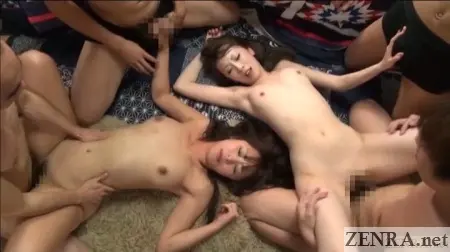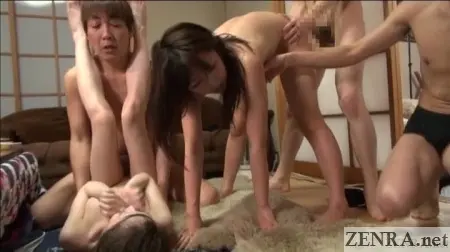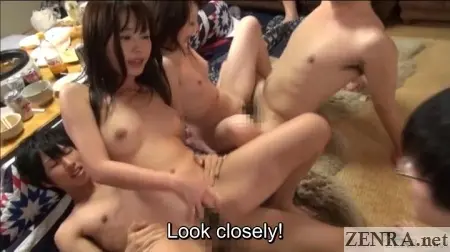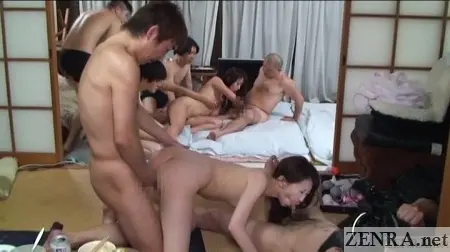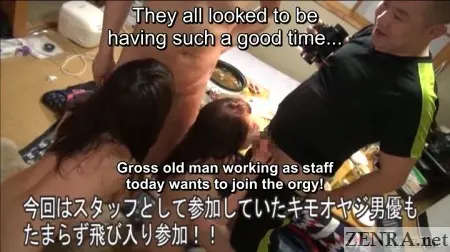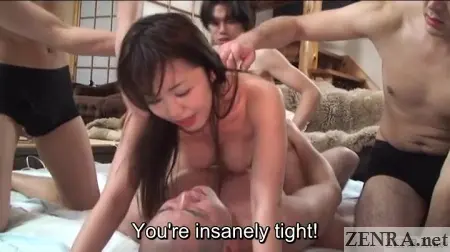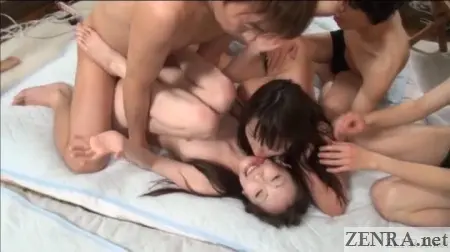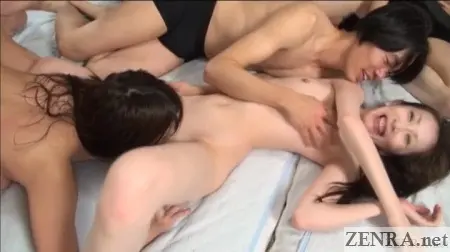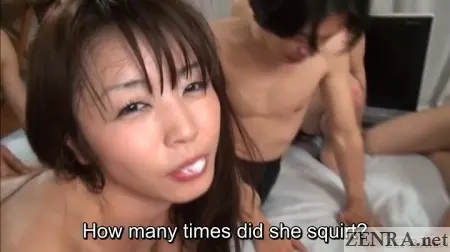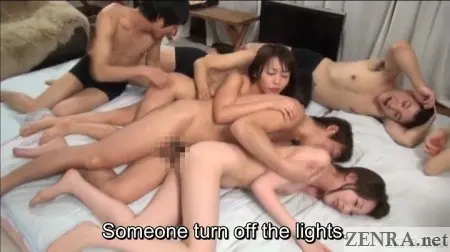 Marica Hase and Aya Kisaki - Real Deal Creampie Group Sex Party Special 2
with English Subtitles


Hey, you! Yes, you! Do you like JAV? I take it you do! Like cum, but don't want to keep your addiction mum? Then--OK, enough of the rhyming and onto the review for this jaw-droopingly insane MOBSTERS release.
REAL DEAL CREAMPIE GROUP SEX PARTY SPECIAL 2--as the name implies--is a Japanese AV all about sex, sex, and more sex. This is essentially two solid hours of MARICA HASE (who had a few years of experience as a JAV star at the time) teaming up with newcomer (again, at the time) AYA KISAKI for the most incredible sex party ever shot in Kyoto until the third iteration of this series was filmed (we'll get to that later).
As is tradition, I perused reviews for this title across various Japanese-language VOD sites and they were conflicted: one loved it due to all the nonstop sex whereas another hated it for the very same reason. This title truly is about as close as you'll ever get to an extended and unscripted sex party from start to finish. Unlike other MOBSTERS releases that star single women, this one's off the walls with sex from the get-go. It follows a similar setup as the first SEX PARTY SPECIAL but there's no warm-up solo sex scene. Here, it's a quick toast before play begins.
The interviews that usually kick off a title like this delivered by veteran MOBSTERS director DARK MASTER KUROKAWA do happen, but in the second half of the title while everyone's still stark naked, but taking a breather with a nabe party. Don't expect deep, dark questions about the actresses's past. Rather, it's standard sex talk and nothing more as by this point in the release, both AYA and MARICA have had sex and came too many times to count.
MARICA HASE perhaps a year after filming SEX PARTY SPECIAL 2 made the jump to USA. She's still active living the dream in California and while some may prefer her western career more, it's very interesting to see her back 'home'. She truly loves what she does and played a--and, sorry, but this really does describe her well here--slut to the best of her abilities. I was surprised and awestruck because during sex itself she was an unchained beast voracious for dicks and what comes out of them when they're happy, but was able to put it away during the interview where she came off very quiet and reserved. Hearing her talk in Japanese is adorable; she has a cute, mildly husky voice that I think those who only hear her talk in English may miss out on.
AYA KISAKI is also a ZENRA regular by now and just like MARICA, I'm hesitant to include her in my favorite actress list. However, also just like MARICA, she put on a stellar performance in this title. Remember, MOBSTERS NEVER EVER FAKES THEIR CREAMPIES. I have no idea how many times actors finished in them, but what you will see is the real deal. It's crazy to see both egg on the actors to squirt every last drop in them before finally dislodging for everyone's favorite goopy waterfall close-ups. It's also crazy to see MARICA go full-on demon and siphon out the cum from AYA so she can drink it; that happens quite a few times believe it or not! If you're into "sperm lesbian" play, then this is a movie that deserves a special place on your hard drive.
I'm elated that MOBSTERS filmed so many of these multi-women titles. From this series alone, we still have almost half a dozen titles left to show and beyond that, the non-party ones also bring their own unique flair to creampie sex party events. This could very well be the release that will win over fans who only know MARICA from her western adult video. I'm still in shock that she debuted so tamely, but it wasn't long until she showed her true wild side. This is MARICA HASE at her peak and AYA KISAKI showing that even JAV newcomers should never be discounted. Enjoy!


Subtitling note: being a group orgy movie with multiple cameras, we usually will only subtitle whatever the action is in the foreground. Background dialog is not captioned unless it's pertinent to what's up front and clearly spoken.

A Message to subscribers and also potential subscribers: this movie is labeled as an Exclusive release because this is the first official presentation of it outside of Japan. We would like to know your impressions of this production. Did you like it? Did you not? Your feedback is truly appreciated as it can help us decide the best possible Japanese adult video entertainment for you from here on out. Don't be shy and please feel free to contact us with your thoughts!
Lines of Subtitled Dialog: 1223
4 Files 1.21GB
01:58:36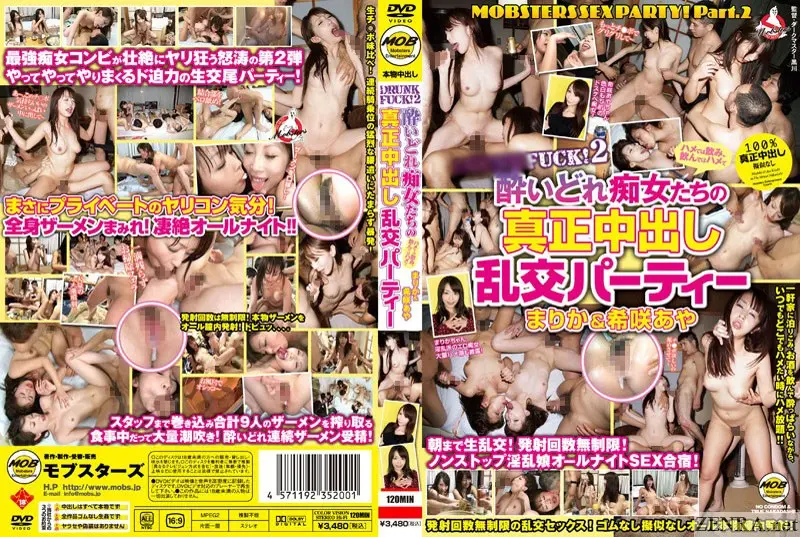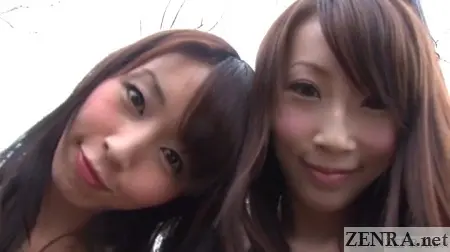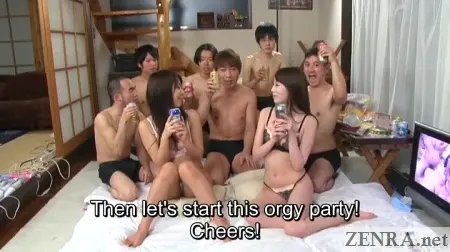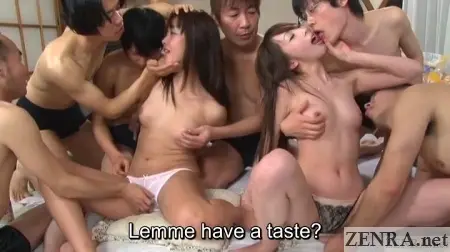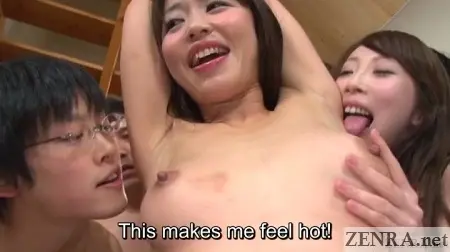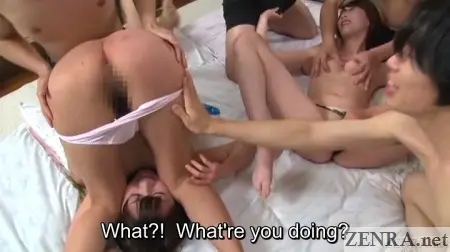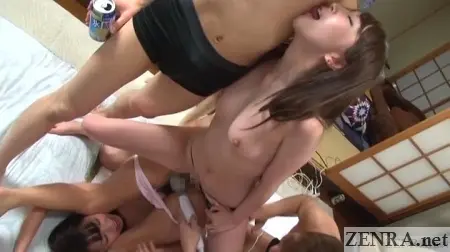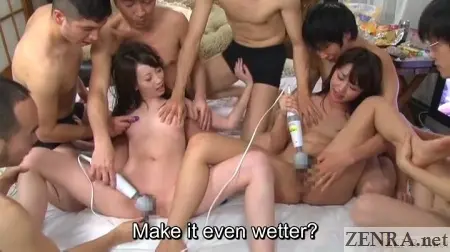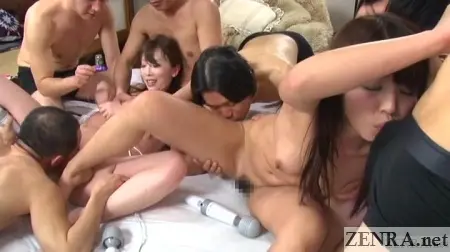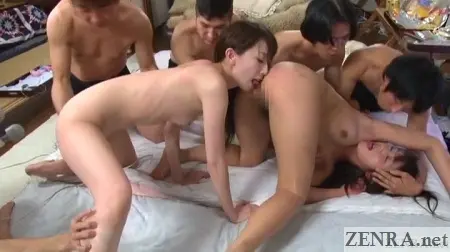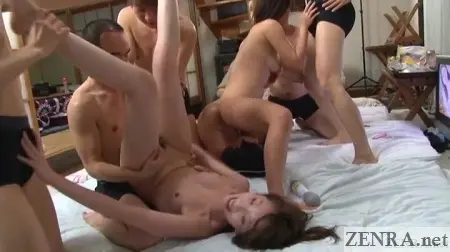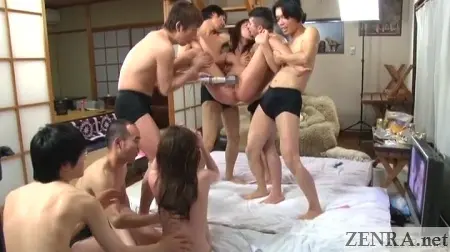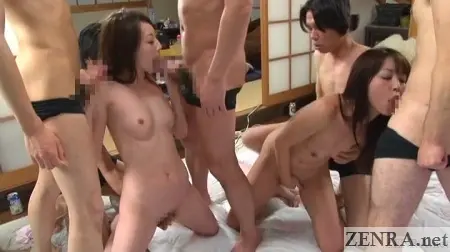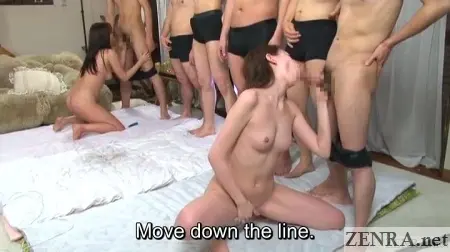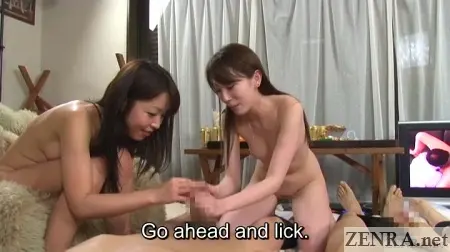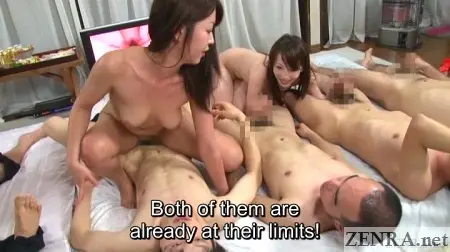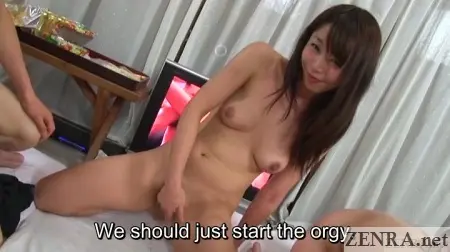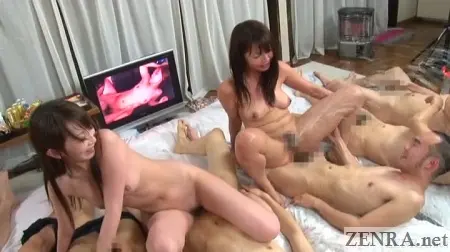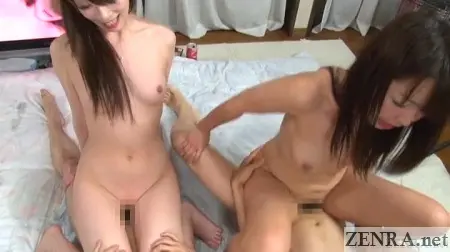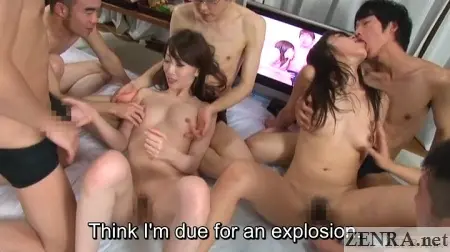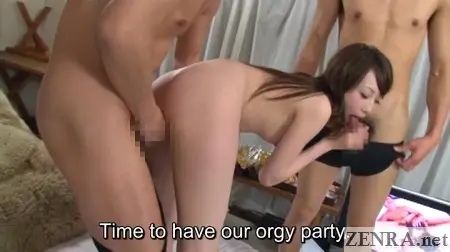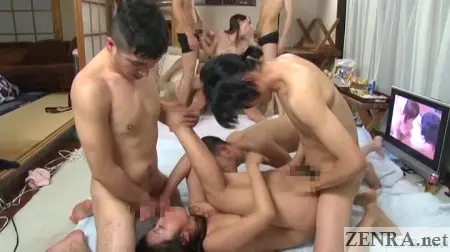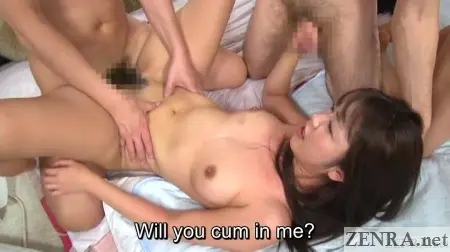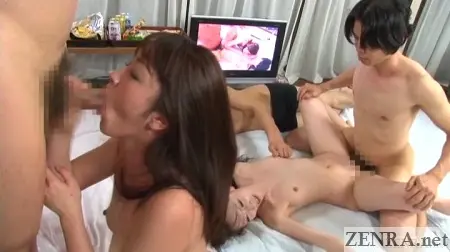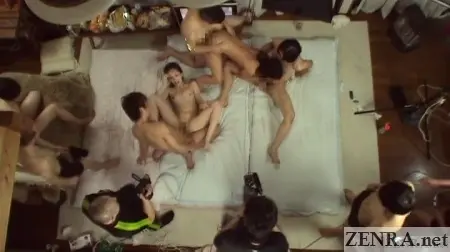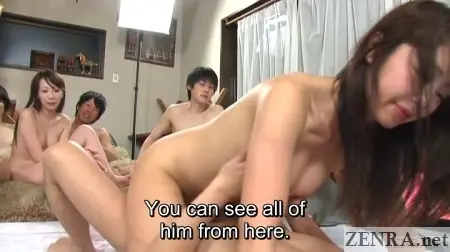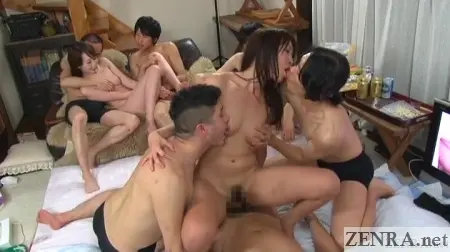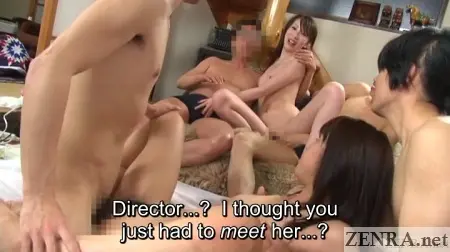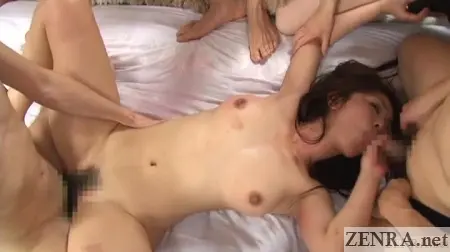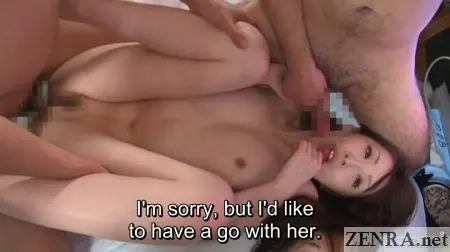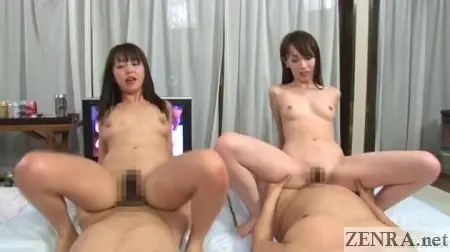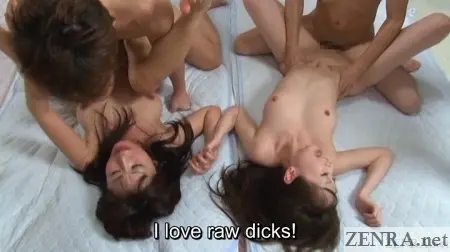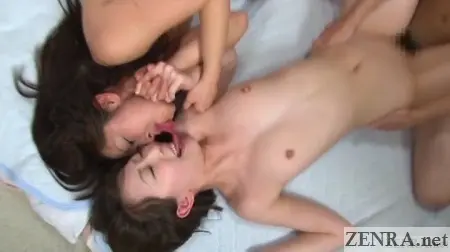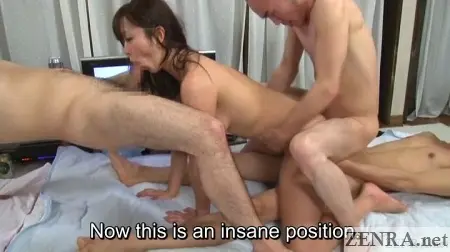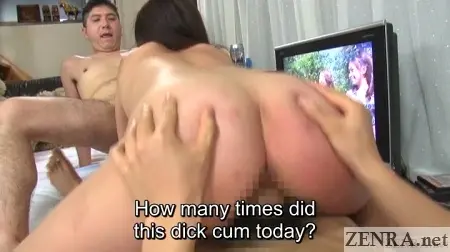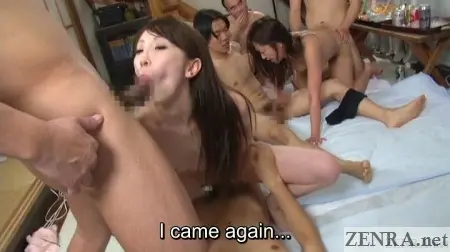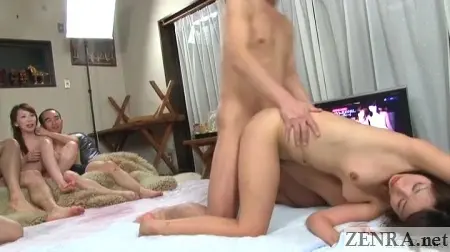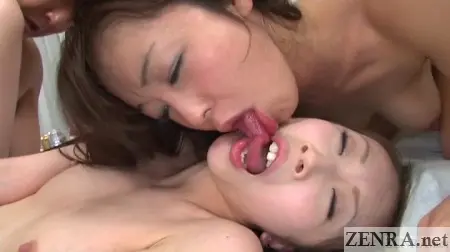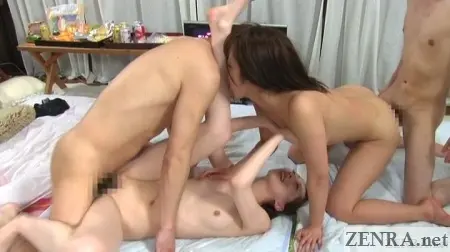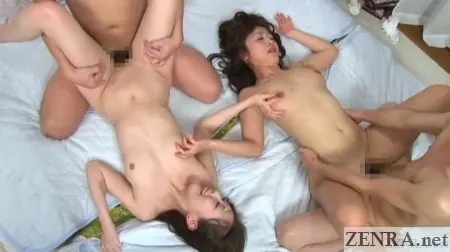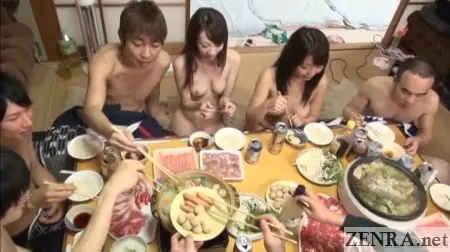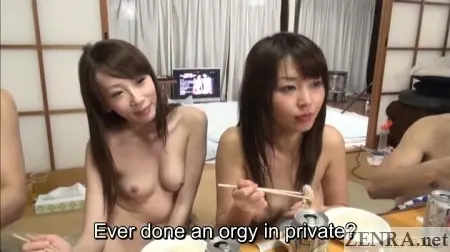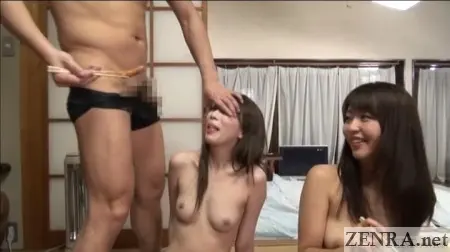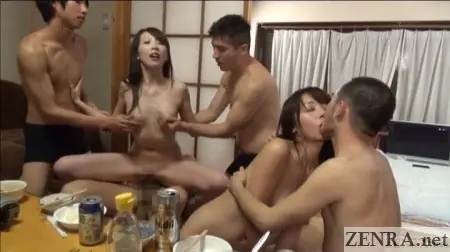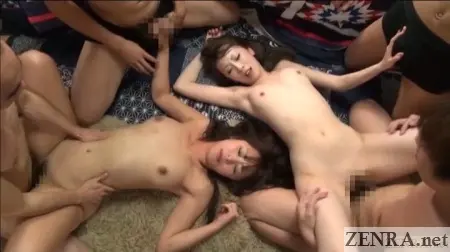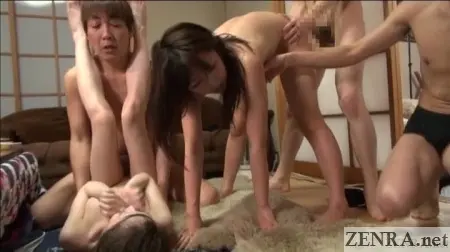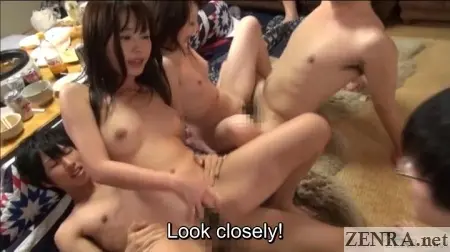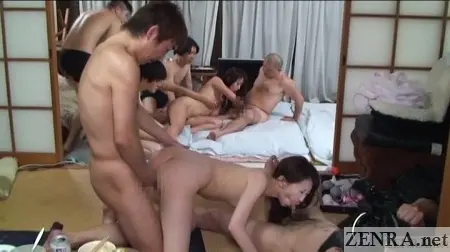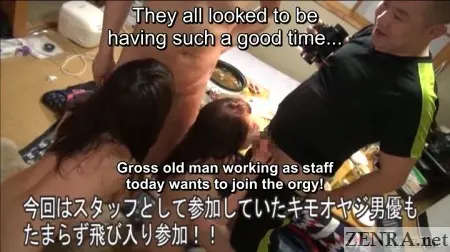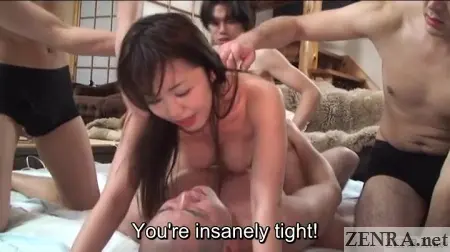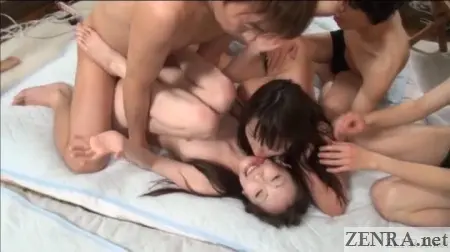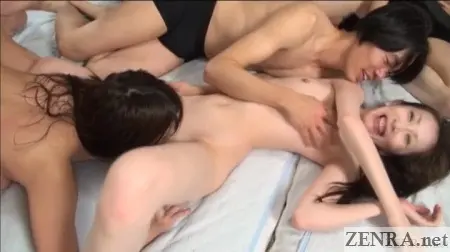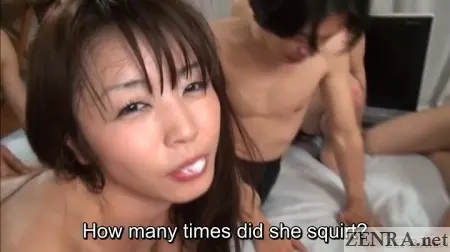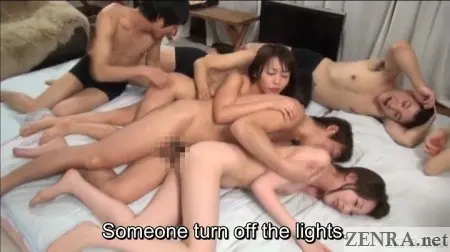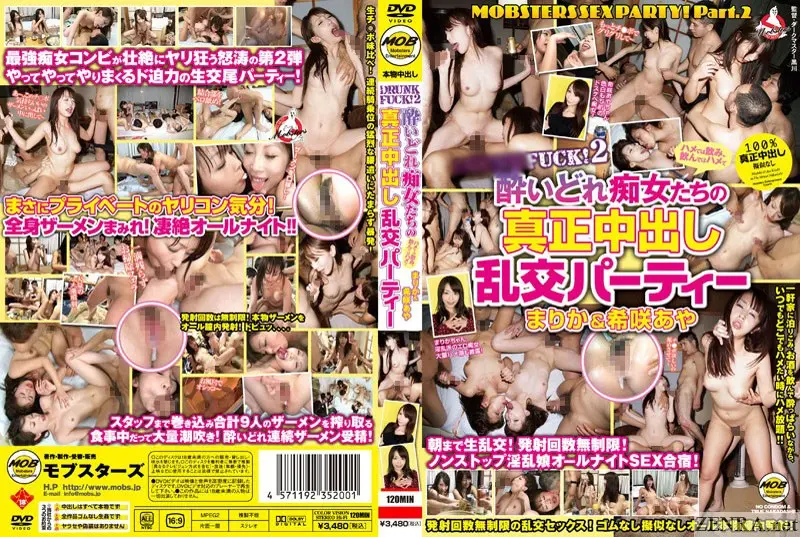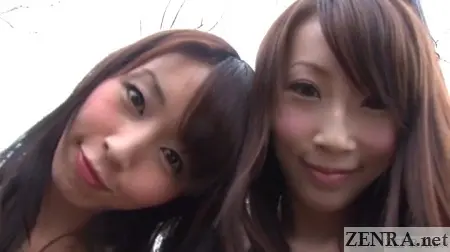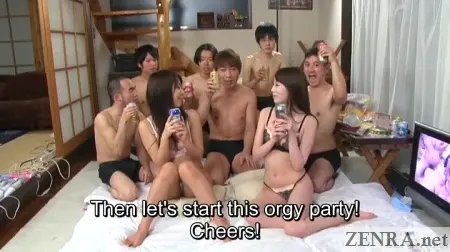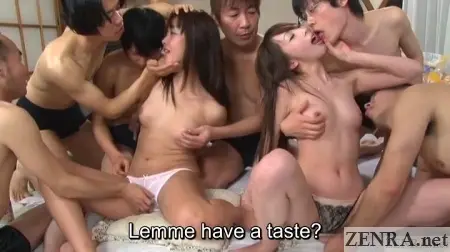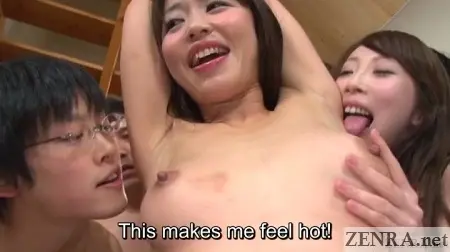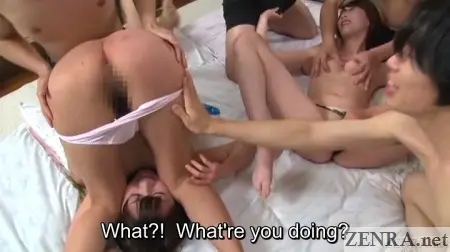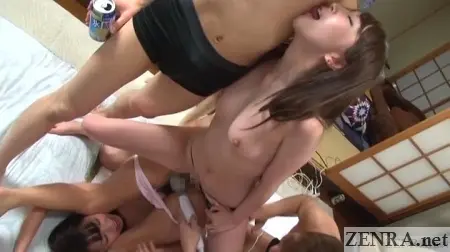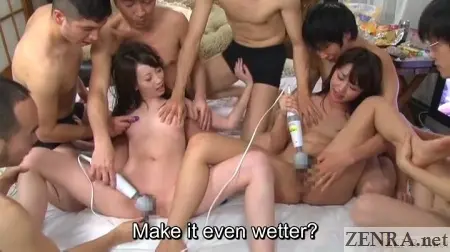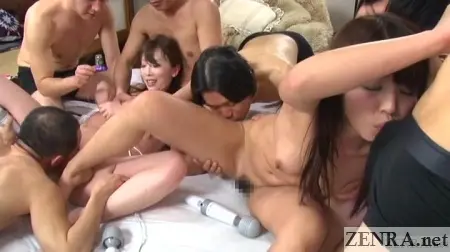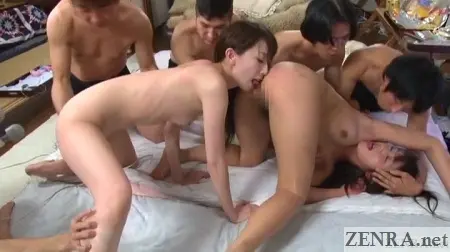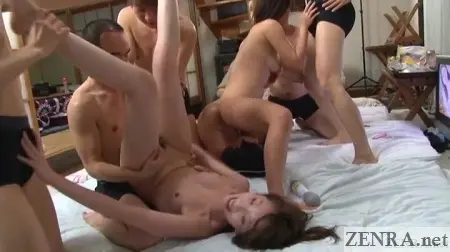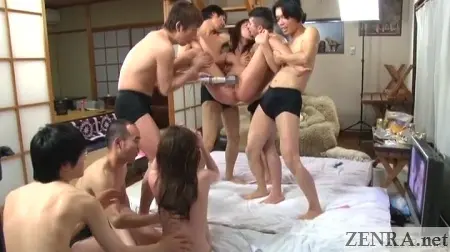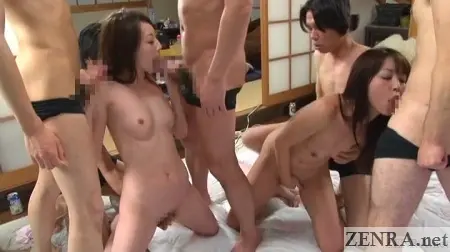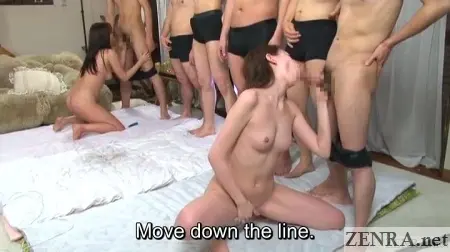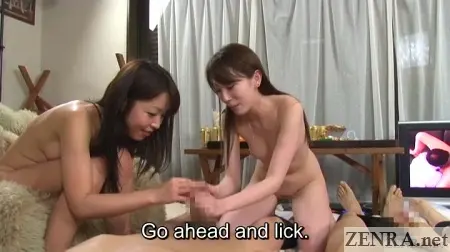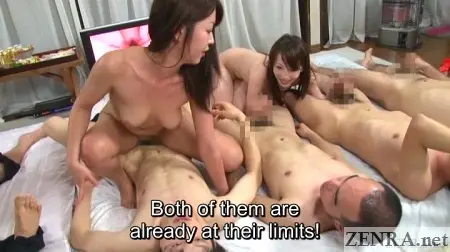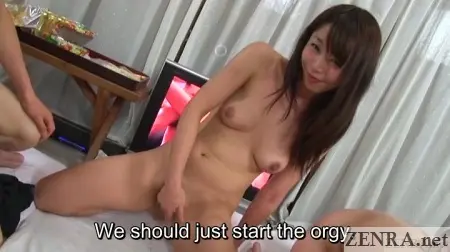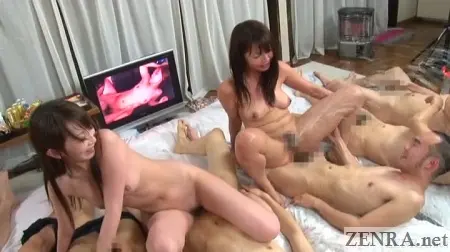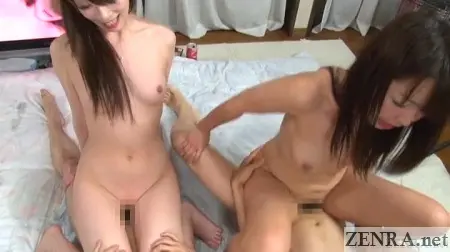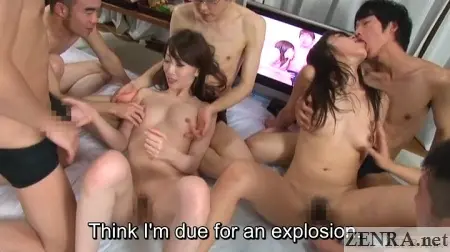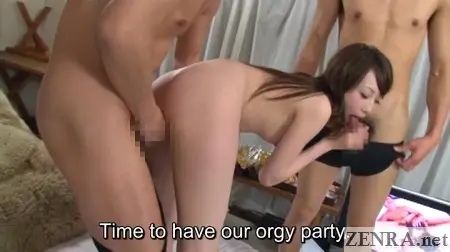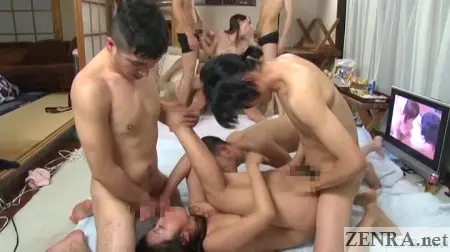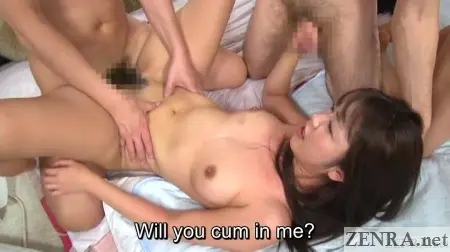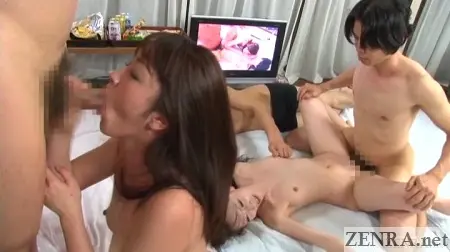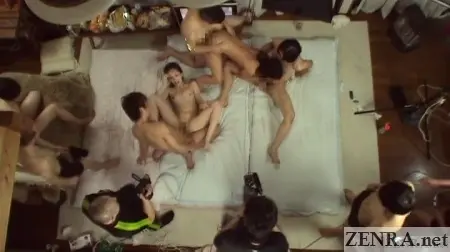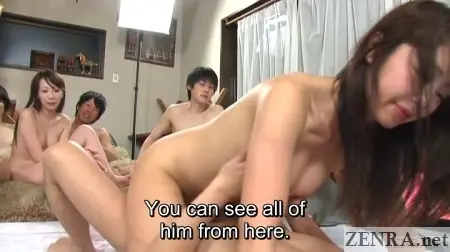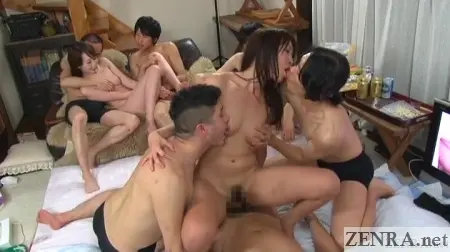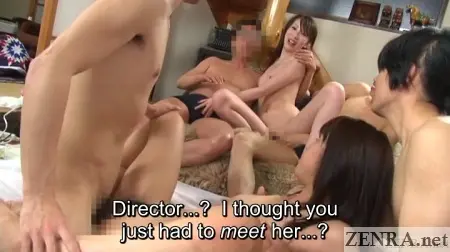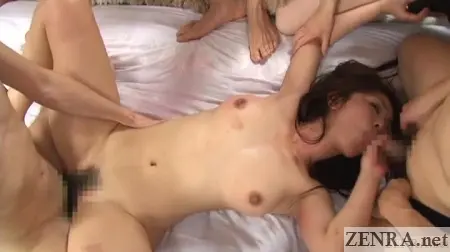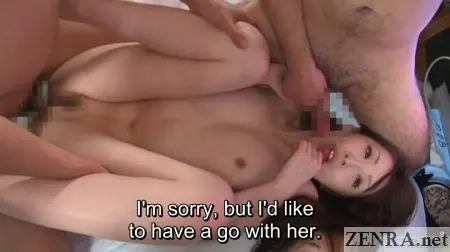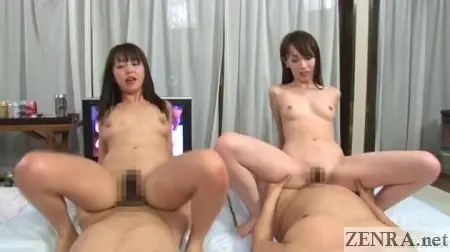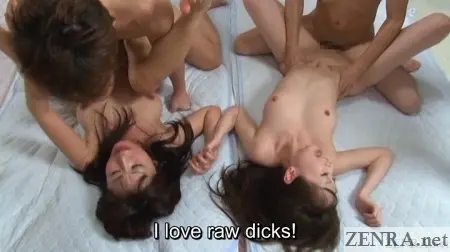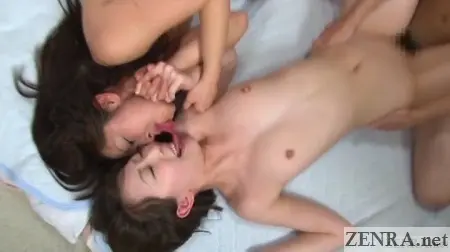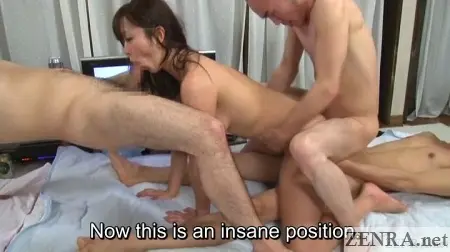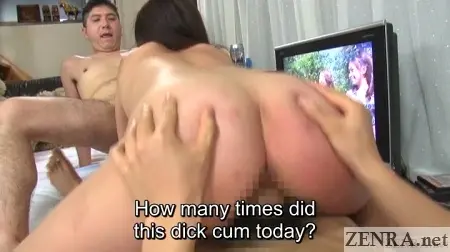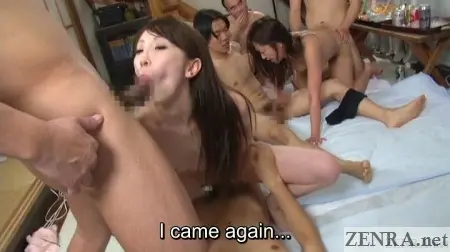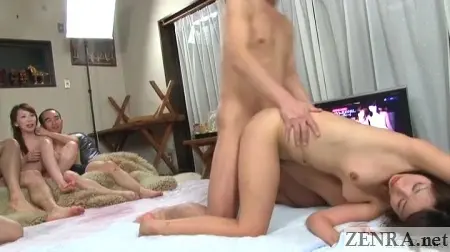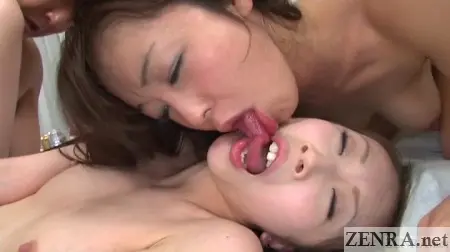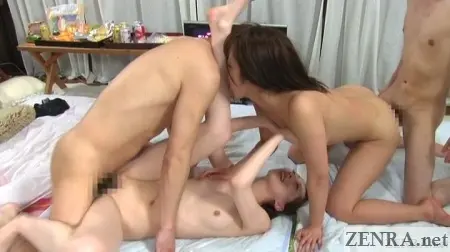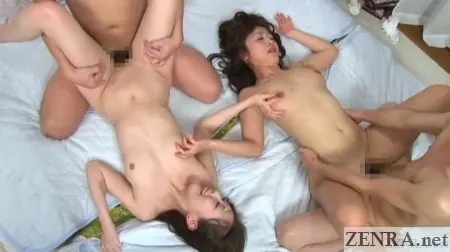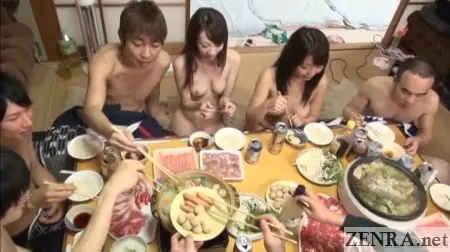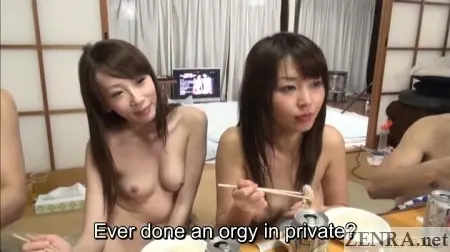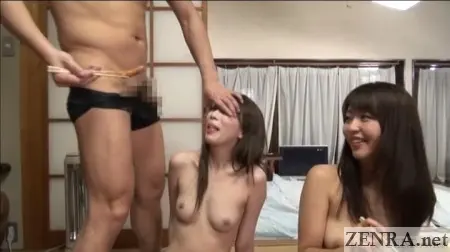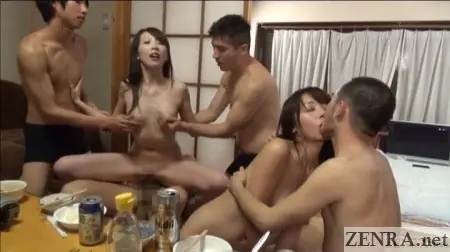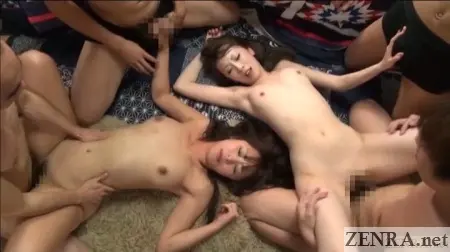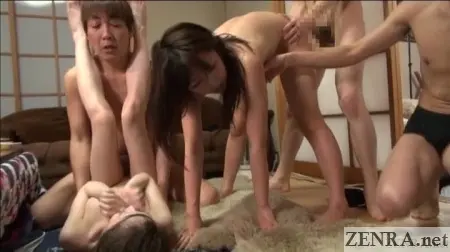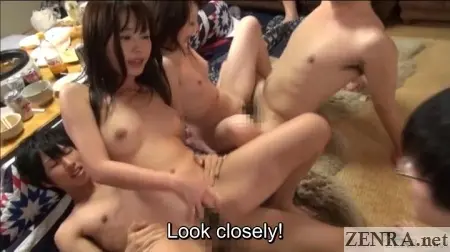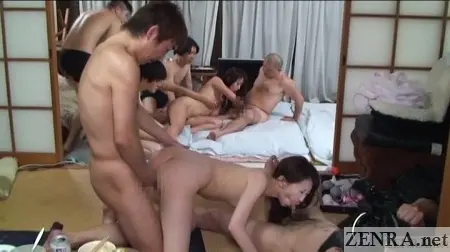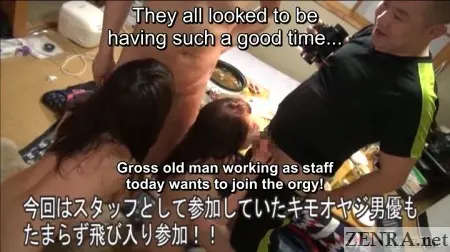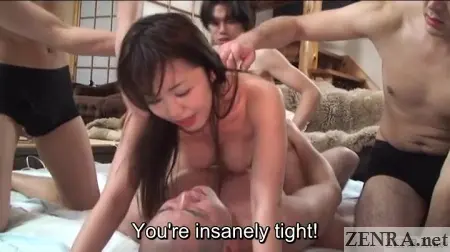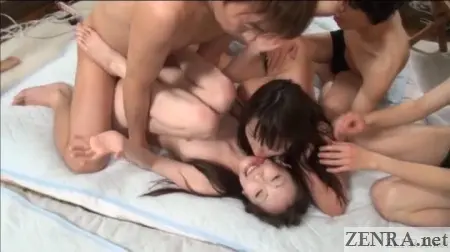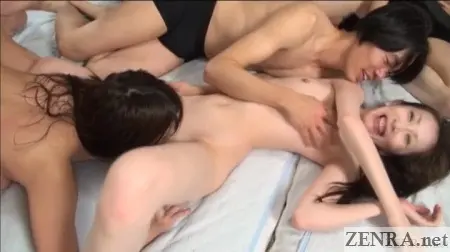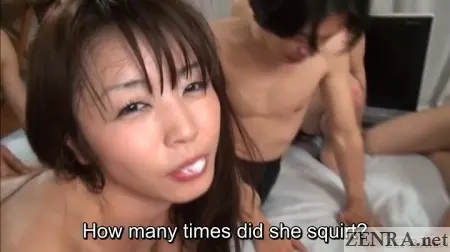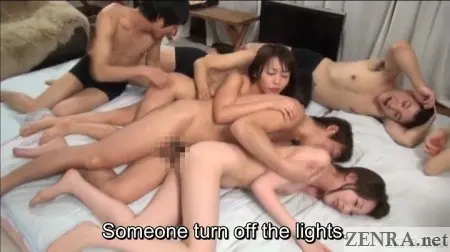 Marica Hase and Aya Kisaki - Real Deal Creampie Group Sex Party Special 2