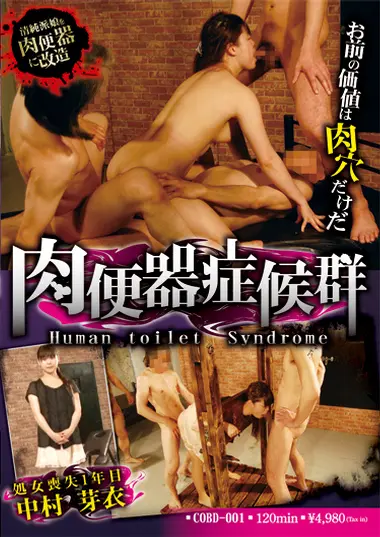 Human Toilet Syndrome
Published September 26, 2016
The Final Form of Japanese AV by COLLECTOR featuring every prurient act of debauchery in the books plus a few made up on the spot.
Human Toilet Syndrome
Published September 26, 2016
#Subtitled
#Exclusive
#ClassicJAV
The Final Form of Japanese AV by COLLECTOR featuring every prurient act of debauchery in the books plus a few made up on the spot.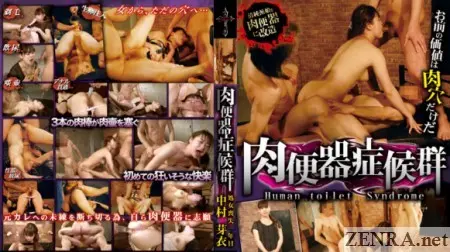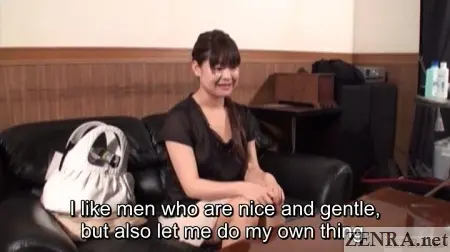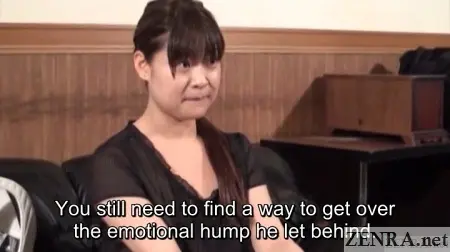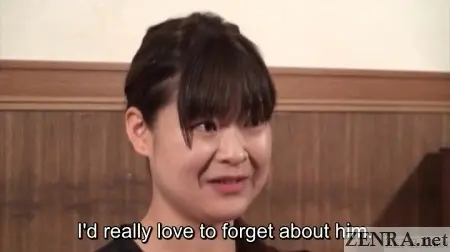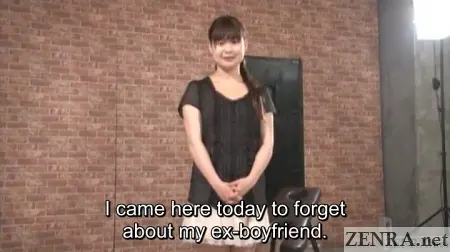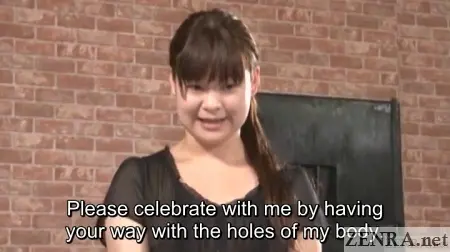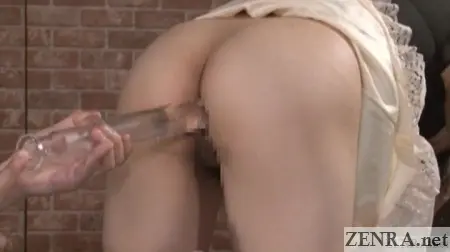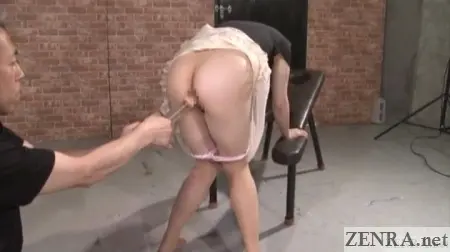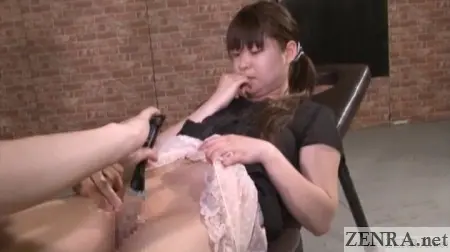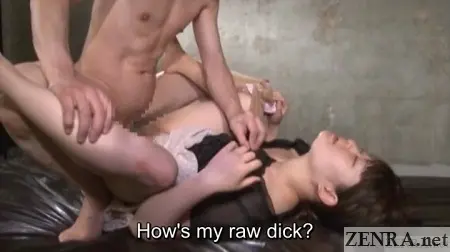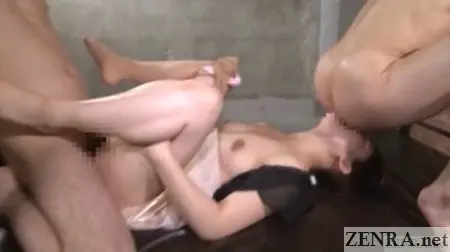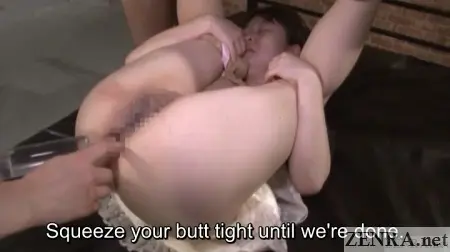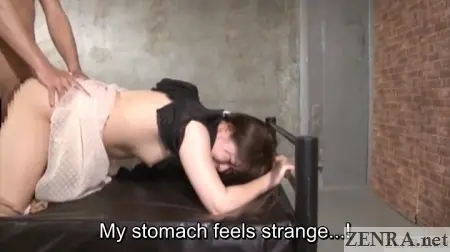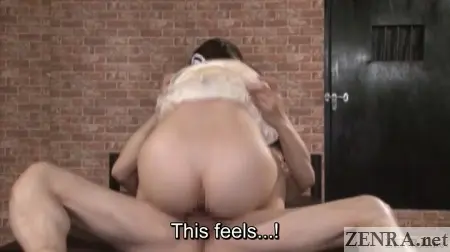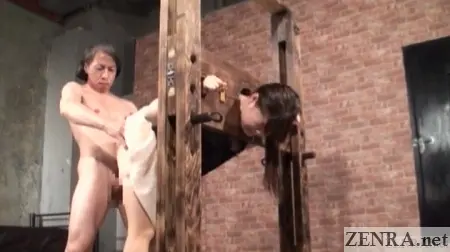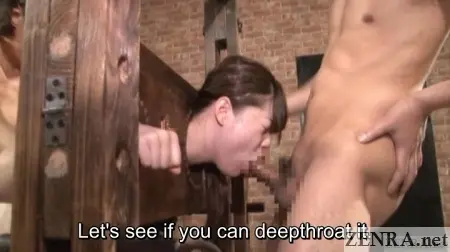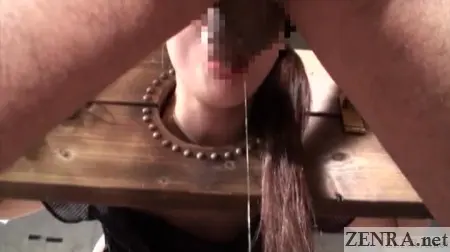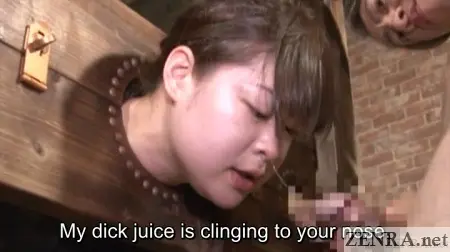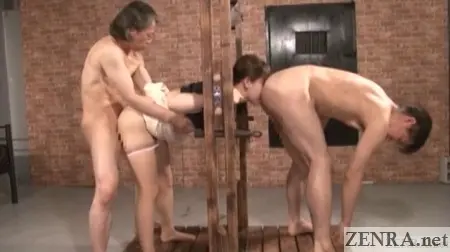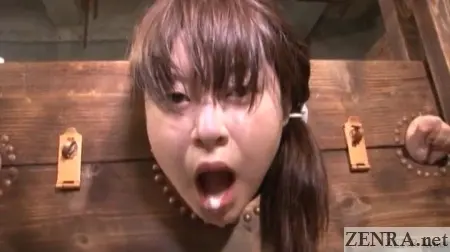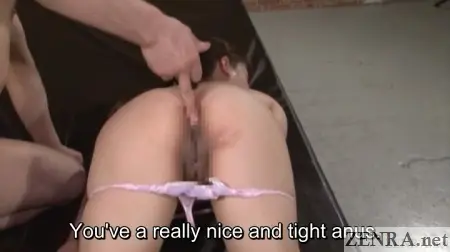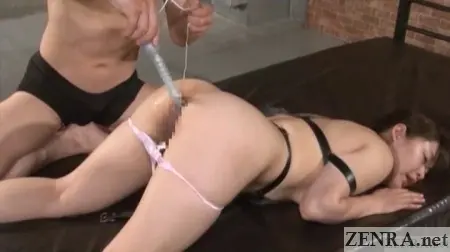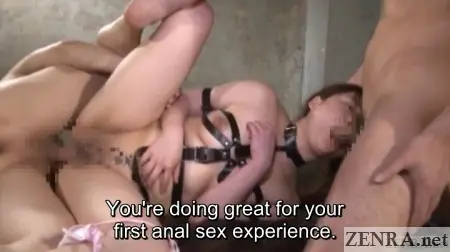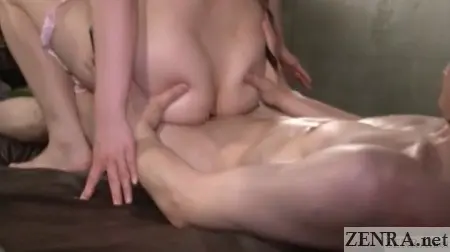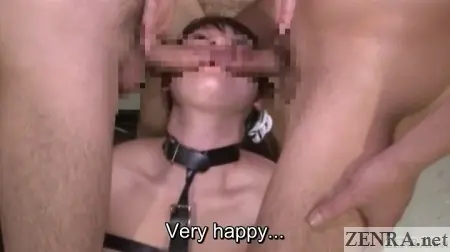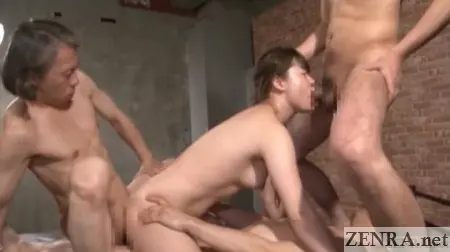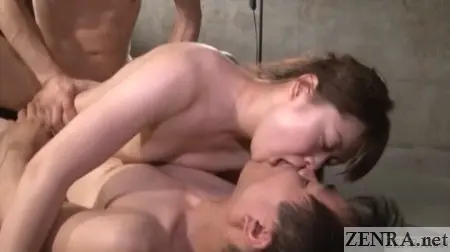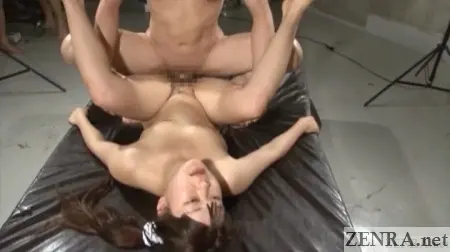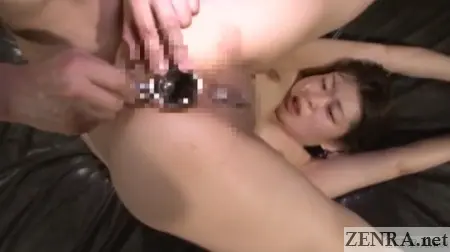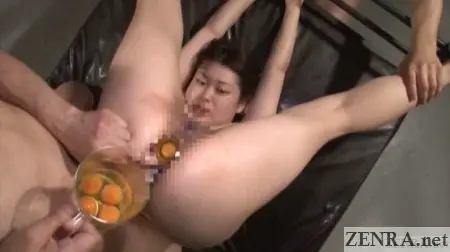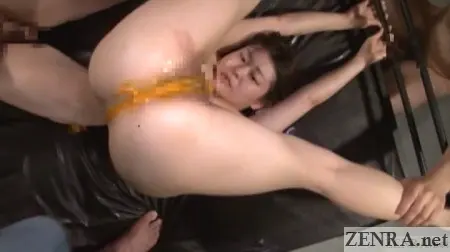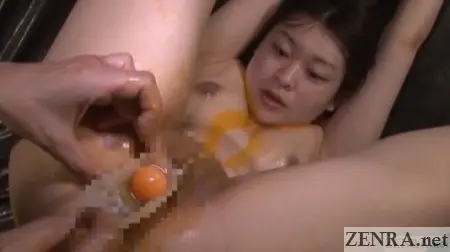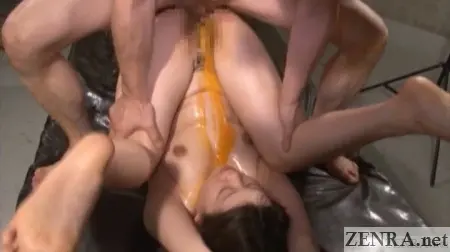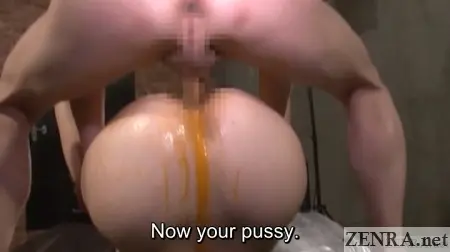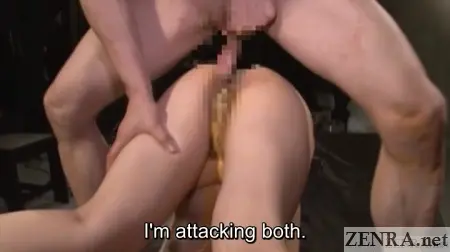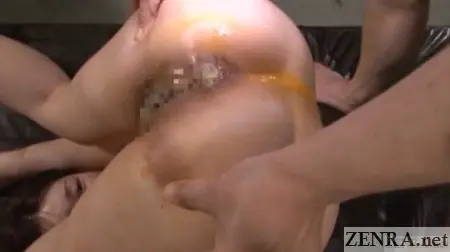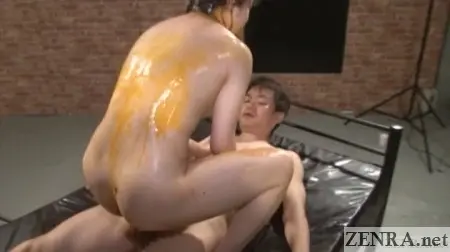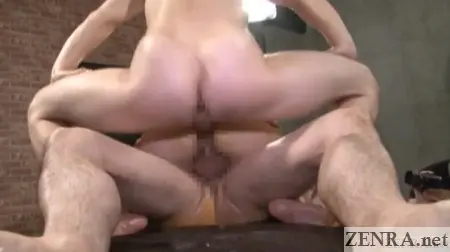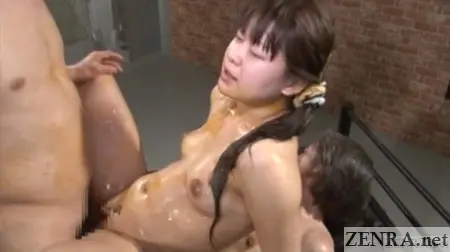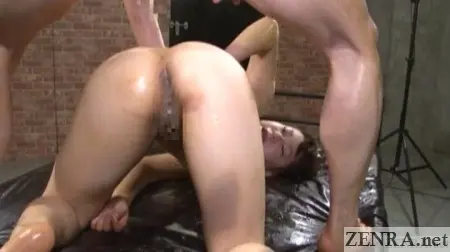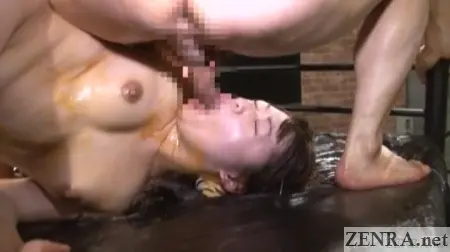 Human Toilet Syndrome
with English Subtitles

Read the exclusive interview with the Japanese AV production company behind this title!
"I just want to forget about my boyfriend."
...spoken by the docile MEI NAKAMURA in the pre-shoot interview for by far one of the most hellishly rancid titles EVER shown here on ZENRA. This is the HUMAN TOILET SYNDROME and as the name implies, modesty is best left at the door and in its place, several sanitary bags are highly recommended.
We always try to vary our output with updates. We don't want to pigeon-hole ourselves into only showing titles from certain genres again and again. We don't want repetition. Japanese AV is thankfully so expansive and we fortunately work with enough production companies where we have a great opportunity to keep updates fresh.
Of course 'fresh' doesn't always mean purely hygienic and of course everyone cleans up properly before a shoot, but as you can see from the still shots to the left of this review, cleanliness is quickly thrown out the window when COLLECTOR comes knocking.
The HUMAN TOILET SYNDROME with MEI NAKAMURA is actually part of a series of titles. This one's the most popular so we were given the chance to show it off in (almost) all its glory. Yes, we added parenthesis around 'almost'. COLLECTOR sometimes goes well beyond what we are allowed to show at ZENRA while still being able to accept credit cards so we had to cut certain portions of this title out. All in all, the 120 minute run-time was only cut by about 18 minutes so you aren't missing much and if you really want to see it all, you can always check out the title (without subtitles) at COLLECTOR's official site.
We don't find out too much about MEI NAKAMURA. Her interview was only about 5 minutes long so only the basics were covered. We do know she was 21 at the time of the shoot, she only had one boyfriend, and she lost her virginity precisely one year ago. For her one year anniversary of 'being a woman', she wanted to not only forget about that now ex-boyfriend, but also do something unbelievably fantastic...and very naughty too.
What MEI considers 'naughty' is probably very tame compared to the twisted minds at COLLECTOR. Even we were surprised at what was covered in the HUMAN TOILET SYNDROME. Thus, here are some of the salacious acts of love MEI NAKAMURA and a few actors engaged in in order of appearance (and sometimes combined):

Enema play
Shaving of pubic hair
Rimjobs both given and received
More enemas followed by sex BEFORE evacuation
Bound in stocks while having bareback sex from behind and multiple deepthroat blowjobs in front
Anal toy DEEP exploration
Anal bareback sex with double blowjob on top
No condom double penetration
and the finale:
A speculum inserted into anus followed by vagina in order for approximately a dozen raw eggs to be inserted into each FOLLOWED by more bareback penetration BEFORE evacuation. The actors here would sometimes alternate holes with each thrust.
Yes, the yellow liquid MEI is speckled with in the portion of this update is the same concoction Rocky consumed each morning before his historic runs. This time the running was all stationary and centered around the artificially widened anus and vagina of a first-time AV actress.
We're surprised as anyone else how a demure Japanese woman who has never done adult work decides to star in a title like this. What we do know is rest assured, all the acts listed above were thoroughly explained to her beforehand. Throughout the title she's actually the one asking for more and tears are totally absent. Although visually brutal, this was a title about abnormal, but consensual lovemaking between one liberated Japanese woman and a few actors.
The HUMAN TOILET SYNDROME kind of reminds me of The HUMAN CENTIPEDE, but for Japanese AV. It's difficult to truly say whether or not this is a great movie. Really, it's well-shot, but does feature a ton of situational play that may be too much for casual fans of the genre. When we refer to 'maniac' titles, this is one of them. It's totally out there, can cause stomachs to churn, but is sex in its most explicit form. It's beyond BACK DOOR SLUTS 9.
Just how Ebert refused to award The HUMAN CENTIPEDE any stars, we put the power in your hands to judge The HUMAN TOILET SYNDROME for what it is. Whether you enjoy it or not, there's more coming.
A Message to subscribers and also potential subscribers: this movie is labeled as an Exclusive release because this is the first official presentation of it outside of Japan. We would like to know your impressions of this production. Did you like it? Did you not? Your feedback is truly appreciated as it can help us decide the best possible Japanese adult video entertainment for you from here on out. Don't be shy and please feel free to contact us with your thoughts!
Lines of Subtitled Dialog: 368
4 Files 0.84GB
01:41:12