Oppaira's Obsession: Akari Niimura
Published : November 12th, 2023
Written by Oppaira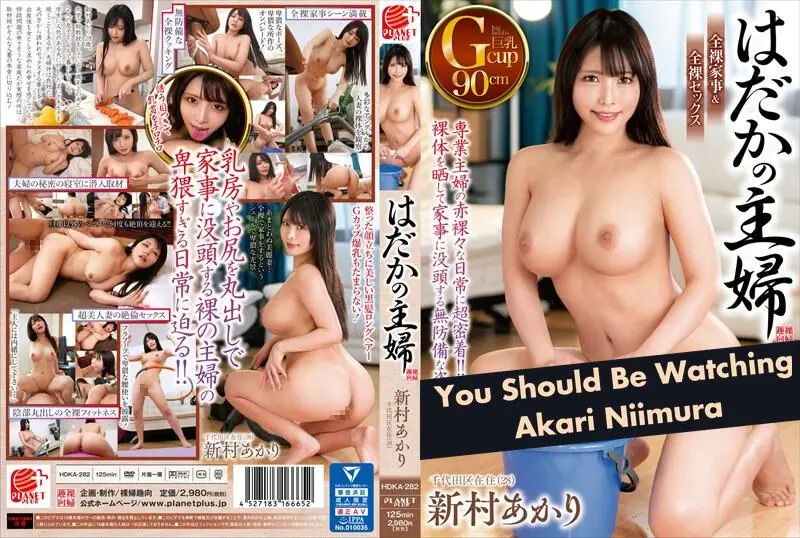 Hey guys, Oppaira here. As you know I watch a ton of actresses, sometimes they don't click with me but sometimes, well sometimes they are an instant hit. Akari Niimura was one such actress where I instantly took a shining to her. I already commented on how my A rating turned into an S during my New to Me series post. She became one of the best new actresses I've ever seen and it's kind of crazy. Today I'm here to tell you exactly why I love her so much and why you should all be watching her.
First off Akari has turned out to be a very talented performer. She is quite good at the more assertive styles that I enjoy, akin to performers like Ai Uehara and Kurea Hasumi. Her videos often paint her as a total slut and honestly, the vibe I get from her is that she actually is. It's a good thing we have a field report from Anton that can back up that claim, as he says Akari offered to suck him off right then and there. You see actresses from all walks of life in porn and Akari being that slutty in real life makes me enjoy her even more.
One of the most incredible things about Akari is her ability to deepthroat. I wrote about my top 10 deepthroaters earlier this year and I simply hadn't come across Akari by the time I had posted it. Since then I've seen a number of videos where she absolutely devours a cock or gets her throat pummeled by one. She has starred in all kinds of videos that include it.
Akari can, surprise surprise, also squirt quite nicely. I feel like when you get to actresses in this realm where they kind of do everything you get actresses doing squirting quite easily. Whether it's real or not it certainly looks great. She can squirt fairly well, and while I think her squirting might not be up at the top 10 level like her deepthroating is, it's certainly worth a mention, especially when she just casually lets it fly like that during doggy.
Variety is the spice of life and Akari does it as well as anyone these days. Her being capable of doing the less common genres makes her stand out quite a bit. She kind of does it all, from strap on lesbian to anal to BBC. The variety in her career really mimics how wild she is as a performer in the best way possible. She still manages to have more tame videos that paint her on even footing but I tend to gravitate toward the more interesting films because they're not as commonly found.
I am very outspoken about how much an actress' career matters and it's one of the main reasons I do all my debut content at the end of the year. I always want to give enough time for an actress to settle in and find her spot in the industry. Akari's career hasn't always been bustling but right now it is in the best spot it has ever been in. She's getting all sorts of fantastic opportunities across the industry. Right when I checked her out for the first time is when her career started to take off, so I've thankfully been able to enjoy her at just the right time. She's starring with so many great costars as if they suddenly realized she was a great person to cast. She's also getting great solo opportunities for big studios like Moodyz, and even when she's working with lower tier studios the videos can be quite interesting.
First of all I find Akari's face to be quite entrancing. There's something about her being a bit foxy while still avoiding being categorized as a MILF. To me, she bears a strong resemblance to actresses like Yuri Honma where she's not quite mature but is just teetering on it. She doesn't have the softer face I tend to like and yet there's just something about it. I think her face really suiting the personality and vibe she gives off is quite nice. When she gives that slight smirk that shows she's up to no good, and then you know she's going to be all over the guy in the video, oh man does it push my buttons.
The other physical quality I like from Akari is her ass. It can be a bit blocky at times but there are plenty of times where it looks pretty incredible and this clip above is all you need to be convinced.
If you want a video that can show you what Akari is capable of on the rougher side then check out MIAA-456. It co-stars Alice Otsu and you can see just how incredible she can be. The two of them have their throats used six ways to Sunday and it's always a treat to see it done by actresses that are this good at it. The video had so much variety among the actual content too whether they were being tag teamed at the same time, taking turns on a cock, or even deepthroating dildos on the wall while being banged in doggy. As a deepthroating fan I can confidently say this video satisfies every craving you might have. Yes, it's not the dominant performance from them, but I don't think you're really expecting that from such a dominant deepthroat style video.
If instead you want a video that showcases the best of Akari as a performer then JUQ-182 is your film. She plays a naughty office lady that uses a virgin coworker of hers as her sex pet. It's filled with her getting pleasured but her getting pleasured exactly the way she wants. She doesn't care that he's inexperienced, she doesn't care that they're at the office, she uses him however she wants whenever she wants. I don't have to tell you how hot office ladies can be, especially when she's ever so slightly older but super foxy. The video really speaks for itself in so many ways.
Akari Niimura reminds me a lot of Alice Otsu in so many ways.
Akari has a slight non-tanned gal type look going for her that takes the style Alice has and mutes it for the more average preference
She similarly has fake boobs and a fake ass
She can deepthroat just as well if not better
She can squirt (although it's hard to compete with super soaker Alice)
She is a strong, dominant performer just like Alice
I really genuinely do think Akari is an actress more people should be watching. She's not the studio exclusive that people flock to but she's been impressing me more than you know. When I did my Maki Tomoda Obsession post I had this tidbit in there: [Maki's] flat out on the highest trajectory for any new actress I've ever seen since I started doing it - it's not even close. Turns out that was only true at the time because Akari has shattered Maki's trajectory. I can't even fathom how much I enjoyed Akari and how wrong I was for not watching her sooner. She was recommended by a friend of mine that I ignored, and I've said it several times to him now how wrong I was. She is great, she is worth watching, and people should really be watching her. If you like Alice Otsu, if you like squirters, deepthroaters, dominant actresses, nice asses, if you basically like anything Akari has got you covered.
PS. I'm really excited to see her do this Wanz Factory film, one of my favourites and she'll absolutely kill it.
Opinions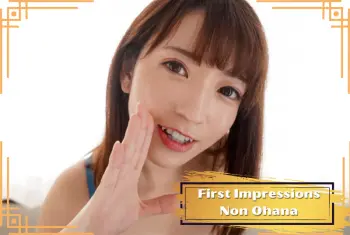 Non Ohana has been making a big splash lately so I figured why not dive in and see what all the buzz is about. Join me to see if she's worth the watch or better left behind.
Opinions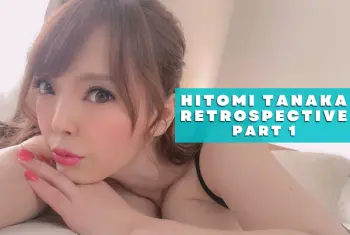 Now that the legendary Hitomi Tanaka is fully retired it's time to take a deep look at her career and see what years were her best. The answers may surprise you...
Opinions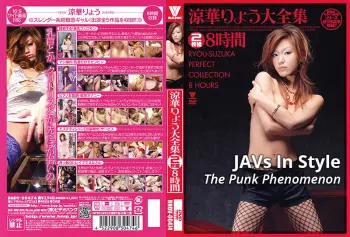 JAVs In Style: The Punk Phenomenon - Read the article on ZENRA.NET!