10 Things In JAV I Want To See More And Less Of
Published : November 20th, 2023
Written by Panking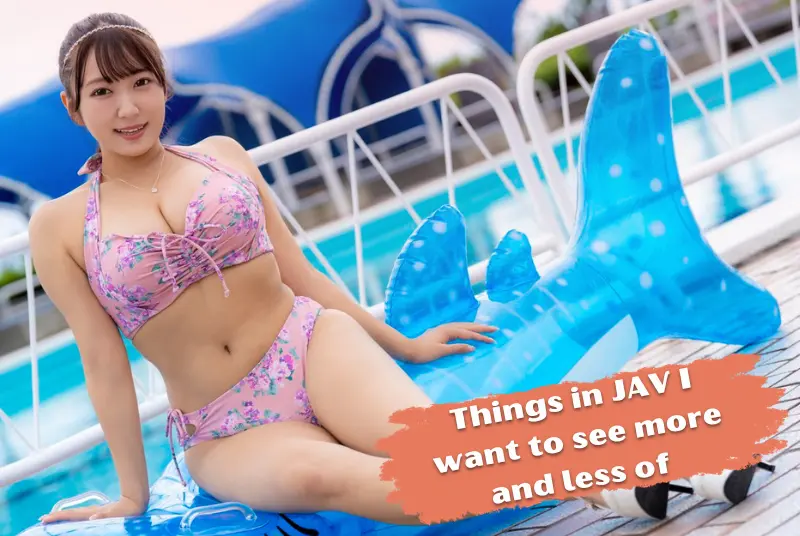 We all have our own quirks and nitpicks with JAV. Certain things that may grind your gears that you want to see deleted. And other things that are lacking and need more representation. Well, that's precisely what this post today is for. I'll discuss five things sI want to see more of and less of from JAV today. Some are broad and others are more specific. If you have any of your own quirks please let me know down in the comments. Now without further ado, let's begin with some positives.
Girl on girl interaction in 3P films
I don't think I'm alone in wanting to see more of this. It's a bit rare to see nowadays but it does happen occasionally such as in the recently released, PPPE-150. However, it mostly seems to be few and far between. Girl-on-girl action just adds so much more spice to a video. It's so boring watching a 3P film and the actress on the side just sits there and maybe lightly diddles herself or just watches. It's not engaging at all. But when the actress starts to fondle or co-star a bit or even kiss her, it makes for a way more compelling watch. And I don't need anything radical like oral sex(though it'd be nice) but just some bare minimum level of interaction. This missing element doesn't ruin a film for me but can certainly keep it from reaching it's potential.
Lactation
The well has sadly dried up for us lactation lovers. This genre was never THAT big at any one point but at least saw a somewhat steady trickle feed of new releases. But now there's barely anything to drink up. For this year itself, there's really just been one actress who has been pumping out the lactation films, Yui Kawagoe. She's not really my cup of tea personally so putting that aside, you're only hope is a random release here and there from much lesser-known studios with completely amateur actresses. "Gas" studio sometimes produces a new title or two but their production values leave a little something to be desired. I yearn for the days when we have some lovely big titty actresses like Ema Kisaki and Rumi Yoshizawa who could pump it out like crazy.
BTS clips
I always enjoy these little candid behind-the-scenes looks at JAV films. We don't get them all that often sadly. I would love for more studios to include these in their releases. Celeb no Tomo often adds in little BTS clips at the end of their films and it's one of my favorite parts of their releases. It's very fun and interesting getting to see the actress in a more candid fashion as well as seeing the process that goes into shooting JAV. Unfortunately, these clips are few and far between beyond Celeb no Tomo. Once in a while, you'll get a scene from other studios but it's pretty rare and usually not from the mainstream giants like Moodyz or S1. Please give us more.
Facials
When it cums to finishes in JAV, my favorite is and always will be facials. No surprise there given one of my all-time favorite fetishes is bukkake. That's why it's extremely unfortunate that not bukkake is on life support but even facials themselves are becoming rarer and rarer these days. Most often the climax results in a fake creampie or just cumming on their chest or ass. I long for the time when all the major studios had series centered around facials like IdeaPocket, S1, and Moodyz. And hell, even if we do get facials it feels like more than half the time they're fake anyway which just feels like a slap to the face.
Maria Nagai in doujinshi adaptations
This seems like a no-brainer to me but somehow it has yet to happen whatsoever. Maria Nagai has such a juicy, thick figure that is a perfect fit for doujinshi adaptations. So many doujinshi adaptations feature a similar body type with big tits and equally sizable booty. Given her hentai-like proportions, she should be a shoo-in for these but surprisingly we've yet to see any. I could easily see her working with the likes of Fitch for their doujinshi adaptation series. Maria doesn't exactly get the best film offers these days often settling with lower-tier studios but she did have a release with Moodyz at least earlier in the year so there is some hope.
Paizuri fake cumshots
I know I know, I always harp on fake cumshots but I can't help it. Faking cumshots is just such a huge pet peeve of mine. But I think the worst of all is fake cumshots from tittyfucking. It can take a really satisfying tittyfuck scene and absolutely render it worthless. Sure the it can still be somewhat enjoyable to an extent if the actresses performance and technique are good enough but what really solidifies a great paizuri scene is the finisher and when it's faked, it's like a joke without a punchline. It sucks all the satisfaction away from it. It's made especially worse when it's egregiously fake and the "cum" they used resembles pancake batter or toothpaste. I understand why it's done sometimes but man, I can't stand it.
Dildo play/Toying scenes
These scenes are about as thrilling as watching paint dry. You know the scenes. These often encompass the actress getting stimulated via a range of different toys like dildos and vibrators. It's tolerable if it's just a small segment of a scene but when an ENTIRE scene is devoted to just this, I pass everytime. They often drag on and on sometimes for half an hour. Occasionally they can be interesting if the actress can squirt at least(looking at you Alice) but otherwise, they're a complete waste of time. Not to mention they can get pretty ridiculous too such as when they bust out the absurd contraption with like 20 mini vibrators attached to it. Just stop with this nonsense.
Male nipple play
Shots fired at Samoari. Nipple play is a staple of his and he loves to incorporate it in nearly every single film he directs. It's clearly his favorite fetish. That has only pushed me to loathe it even more than I did before. It just does absolutely nothing for me at all. It's so dull to watch made worse by the fact that it's often extremely dragged out, especially in Samoari films. Most of the time I find myself pressing the fast-forward button to skip past it all. It's definitely not the most annoying thing in the world but whenever it pops up I can't help but roll my eyes.
Wigs
Can we please stop using wigs in JAV films? They almost never look any good. Most of the time they resemble repurposed sweeping brushes or something. Half the problem is down to the sheer quality of the wigs but the other issue is that a lot of times they just don't suit the actress at all and look incredibly out of place. I do understand that some series by design demand them, such as Moodyz and Fitch's doujinshi adaption series. They have to use them to closely fit the actress to the character from the manga. But still they just look half-assed most of the time. And in other films, they're used because...for fun? It's a good way to ruin an actress's appearance for me and I'd wish studios would stop using them. Or at least make them better fitting.
Taku
I know this may feel a little personally targeted but I just cannot stand Taku Yoshimura the JAV actor. I've never been a fan and that has yet to change after all this time. He irritates me for multiple reasons. One is his love for licking an actress up and down like a damn puppy dog. I dunno who could possibly be turned on by this as it's extremely offputting and ruins the scene every single time. This also leads me to my other gripe which is the utterly ridiculous faces he makes. It always looks like his eyes are about to bulge out of his head when he goes into puppy dog mode. He's just so annoying and I would love to never have to see him again in JAV.
Opinions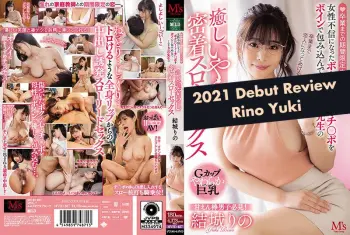 A first impression of 2021 debut actress Rino Yuki
Opinions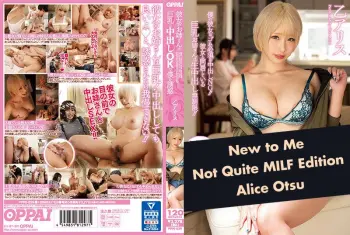 A first impression of the not quite MILF actress Alice Otsu
Opinions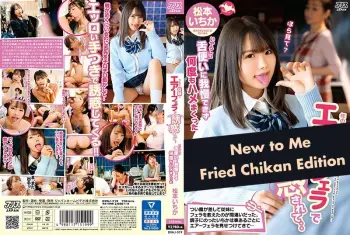 Oppaira shares a first impression of seven actresses recommended by fellow blogger Fried Chikan