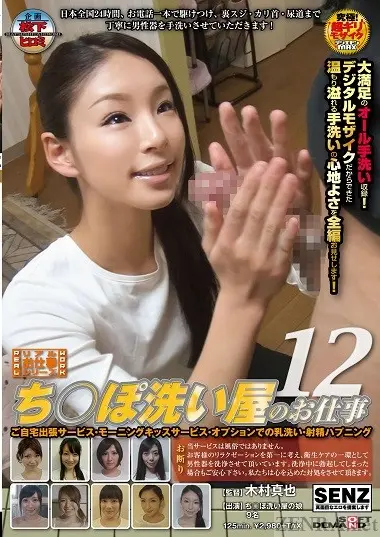 Penis Washing At Your Service
Published June 30, 2023
Introducing a specialized bathing service in various big Japanese cities consisting of beautiful women who only wash penises. Accidents DO sometimes happen!
Penis Washing At Your Service
Published June 30, 2023
#Subtitled
#HD
#Exclusive
Introducing a specialized bathing service in various big Japanese cities consisting of beautiful women who only wash penises. Accidents DO sometimes happen!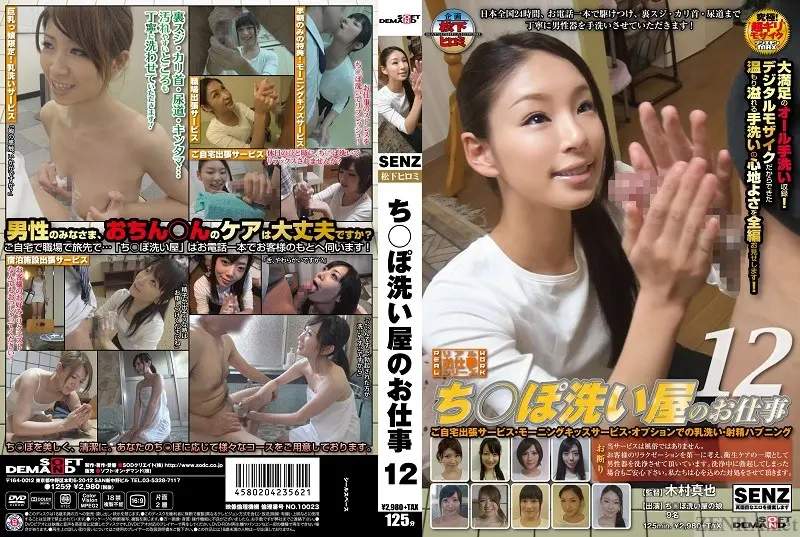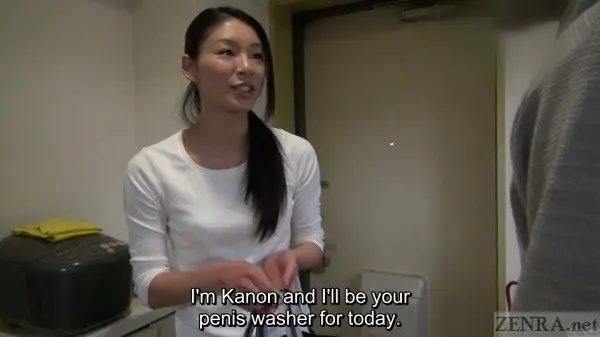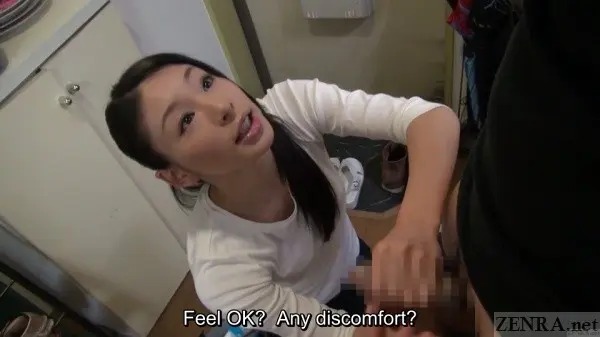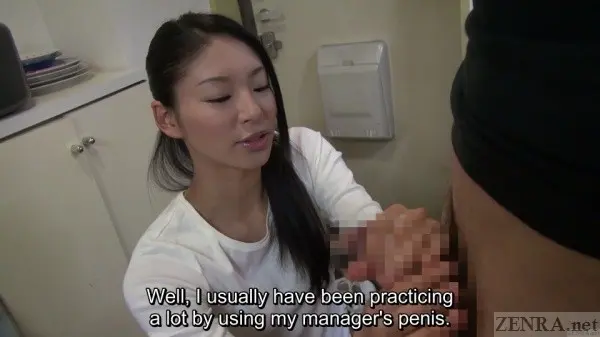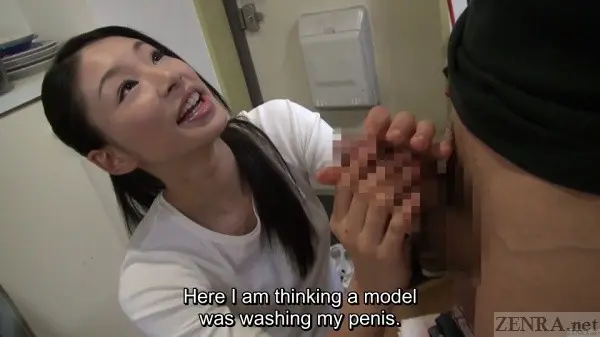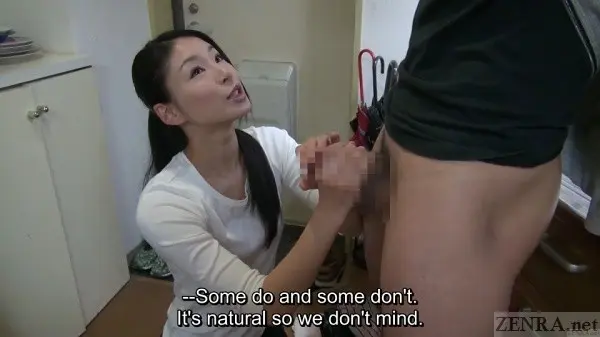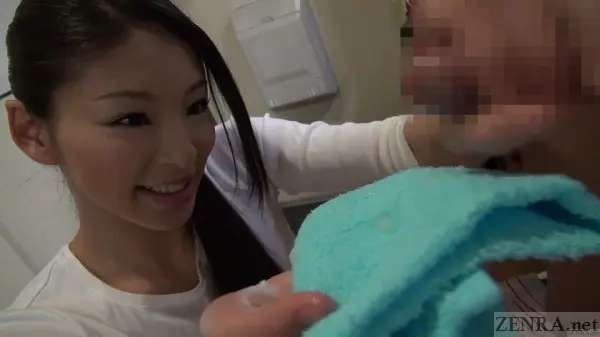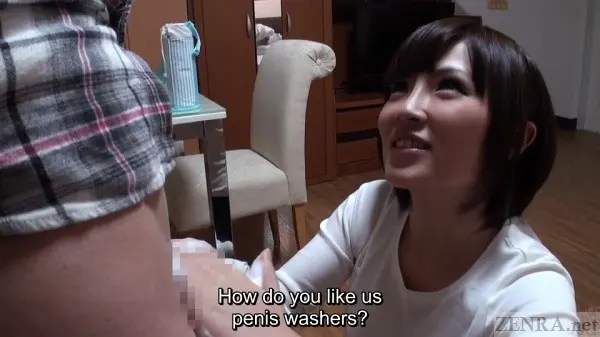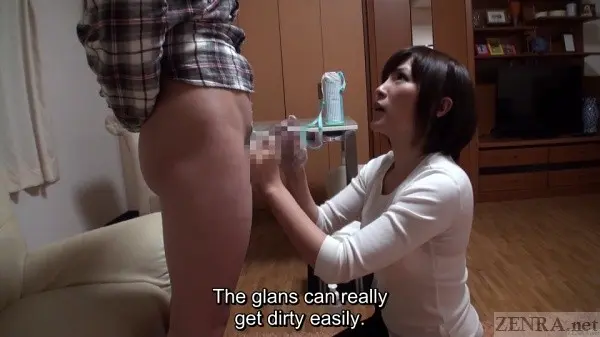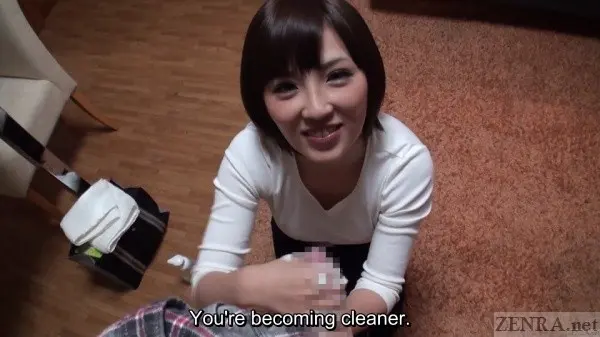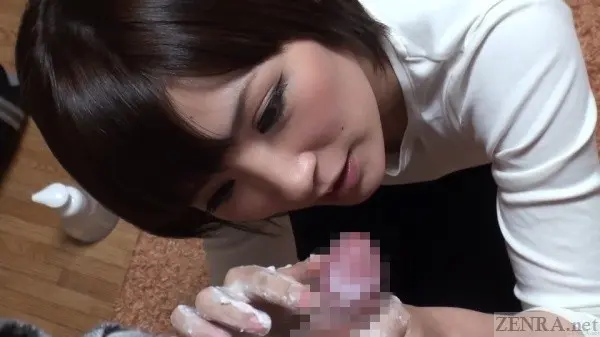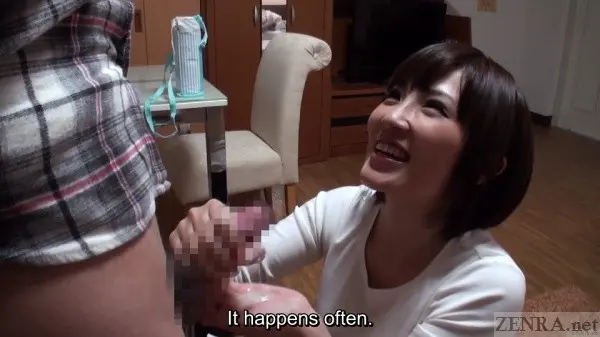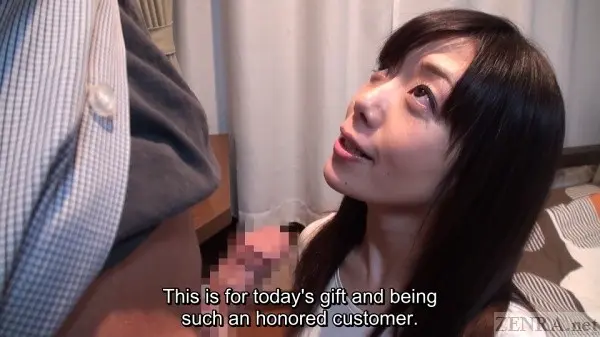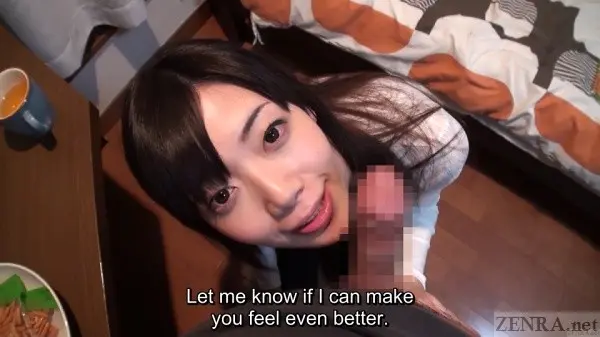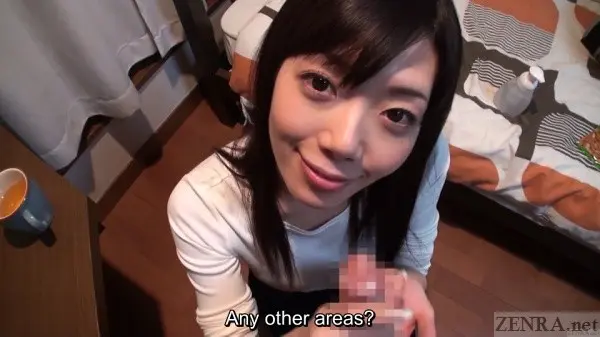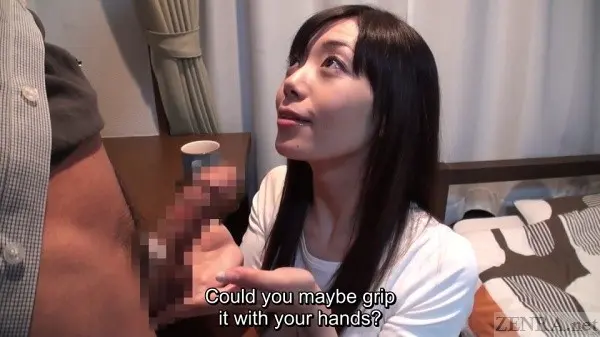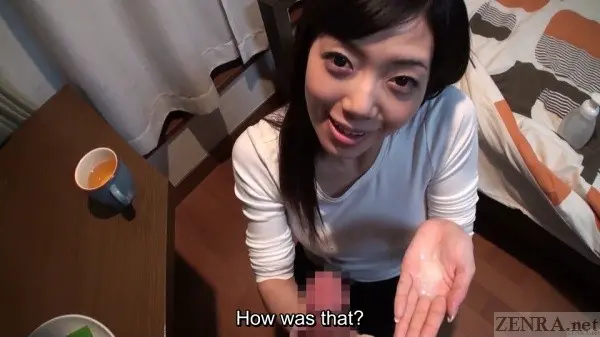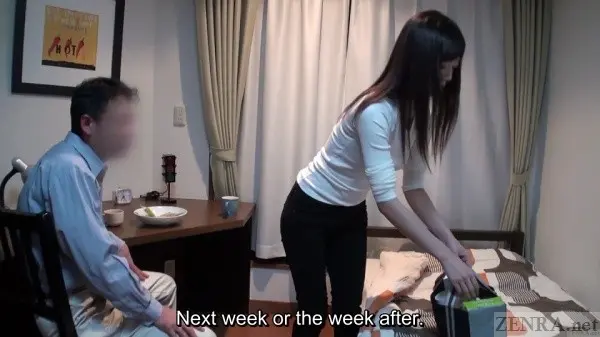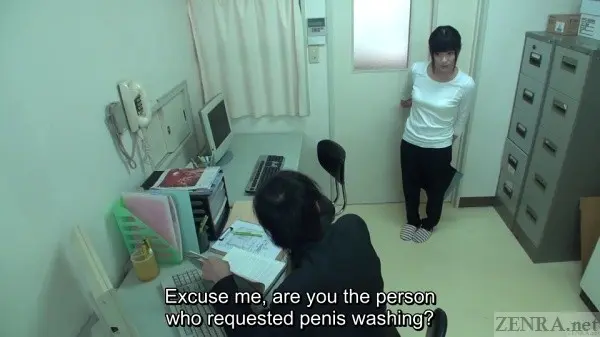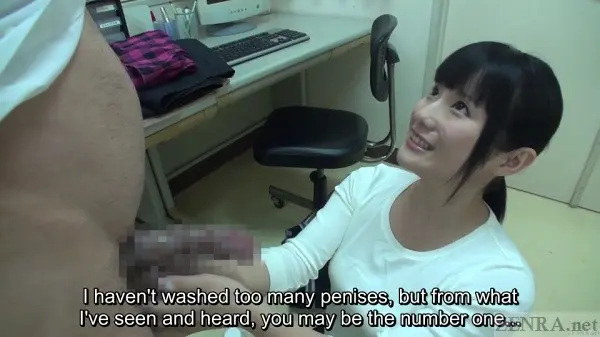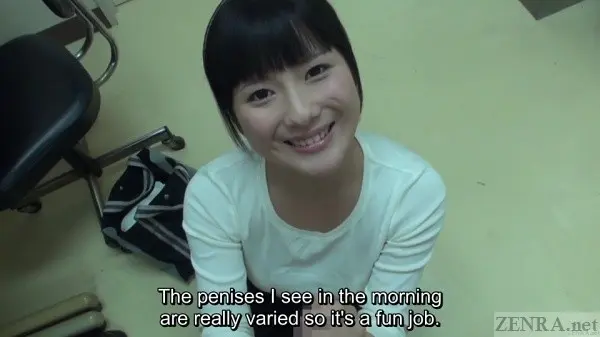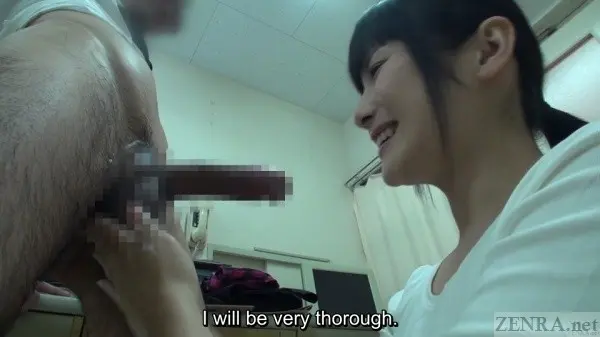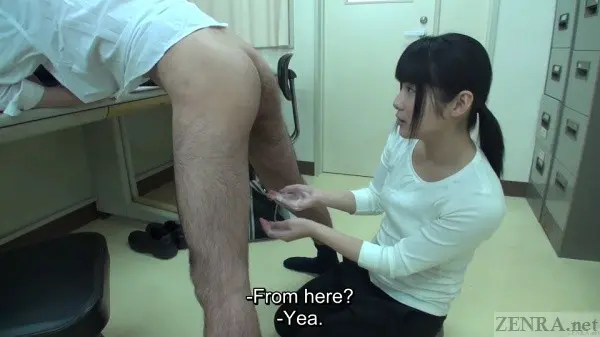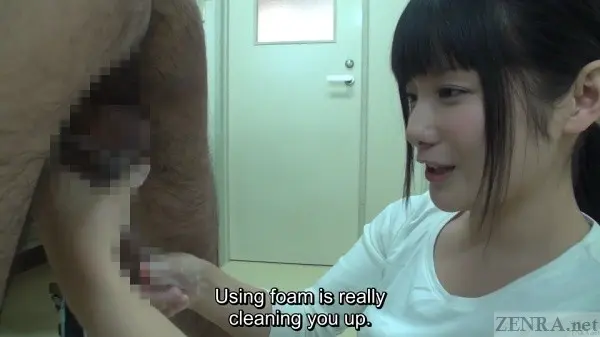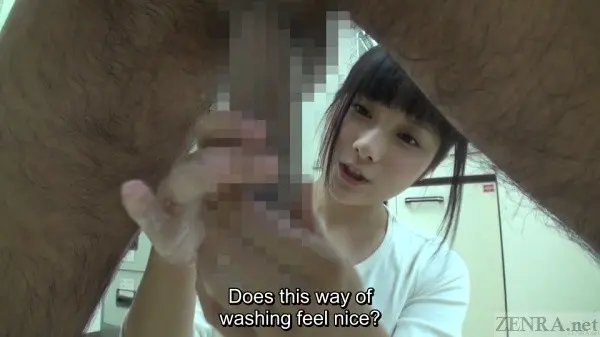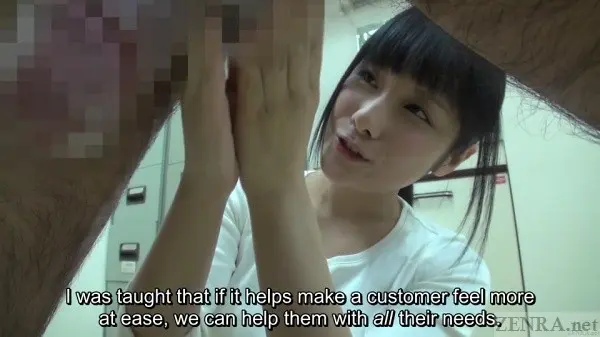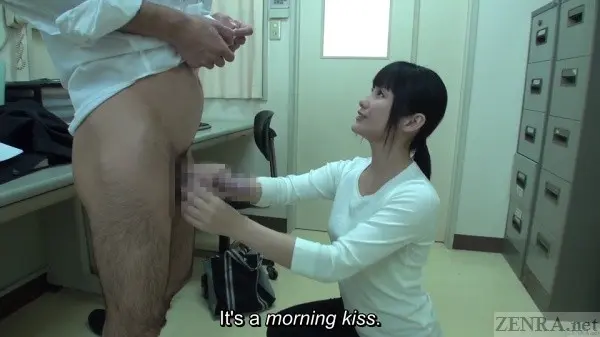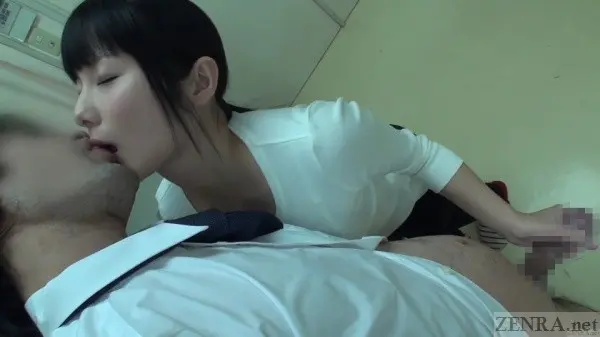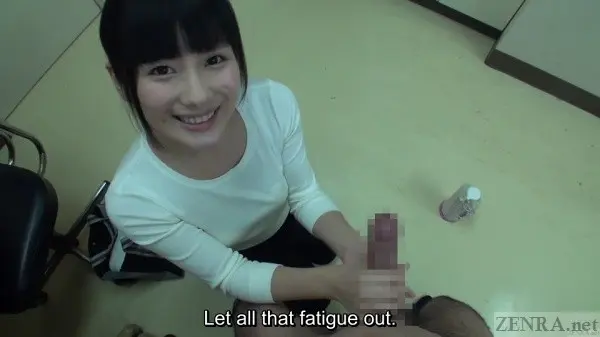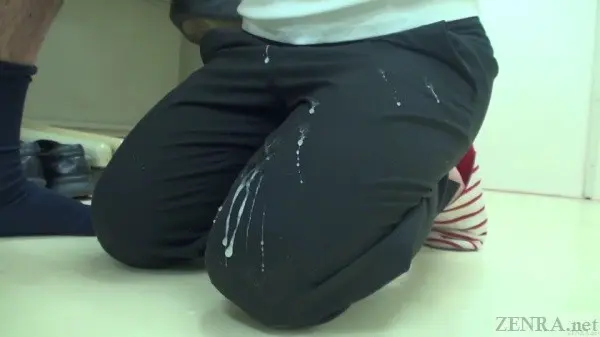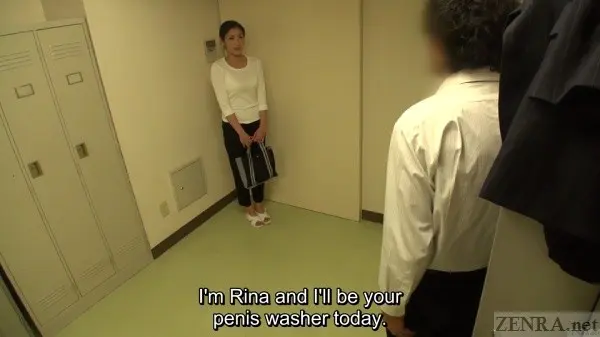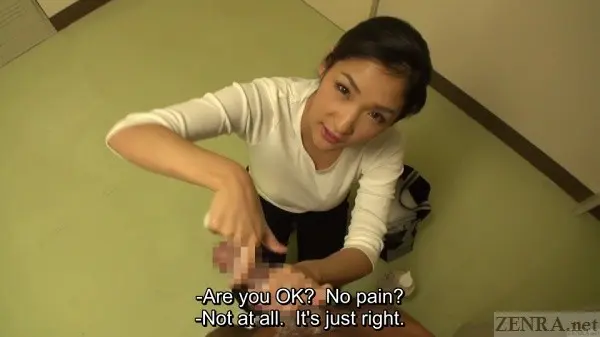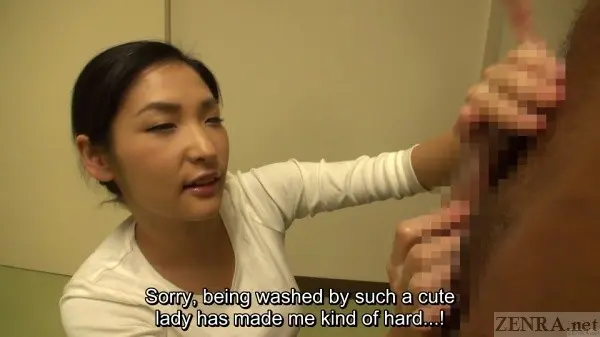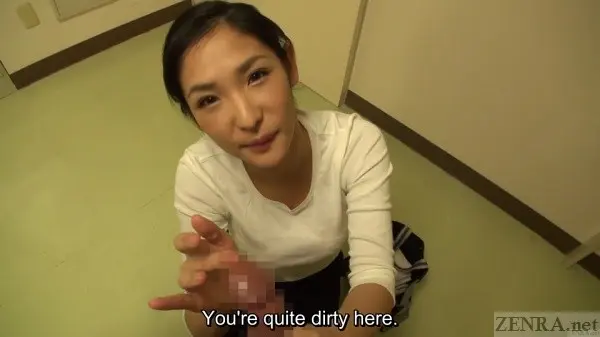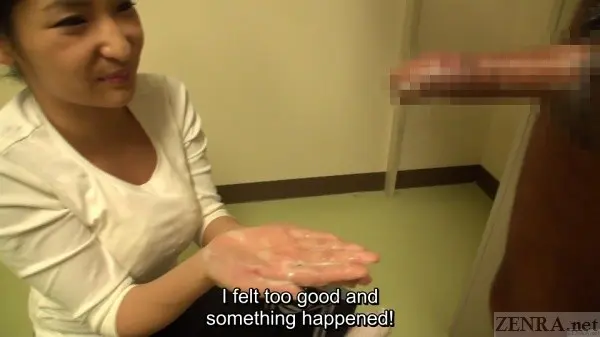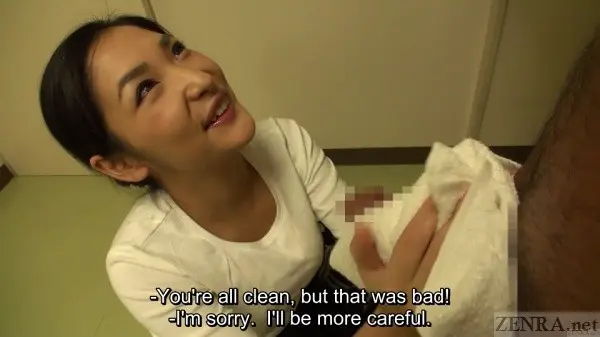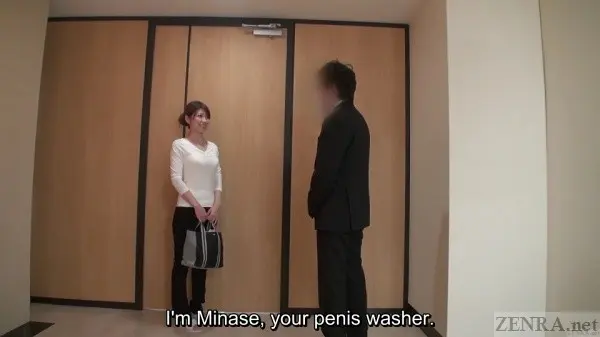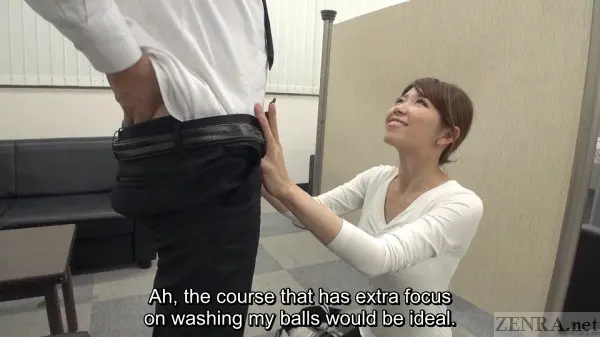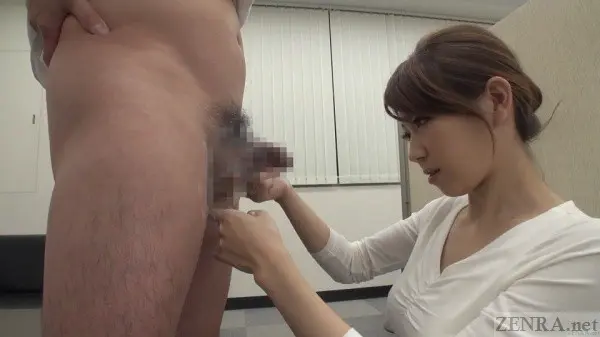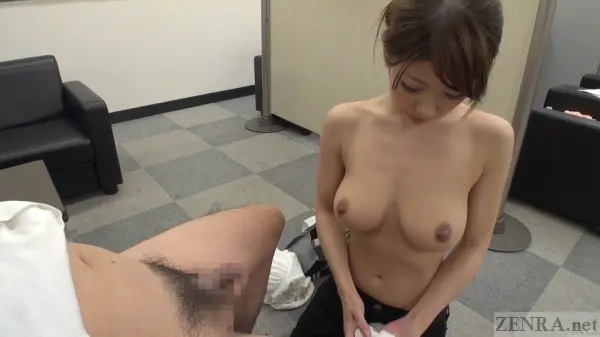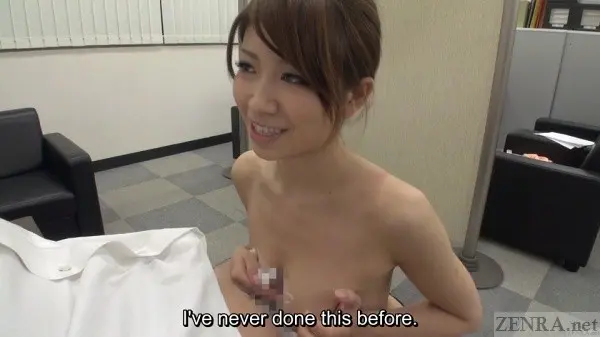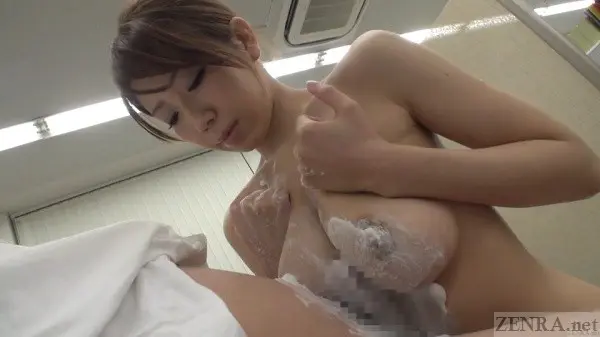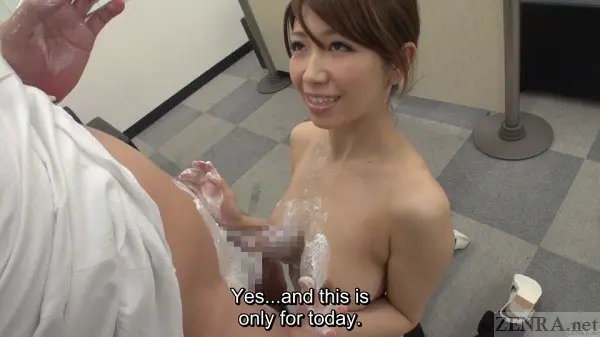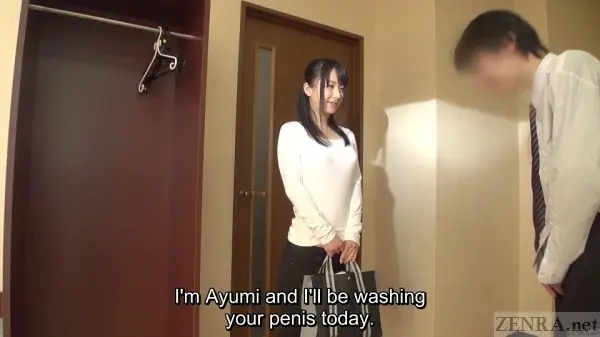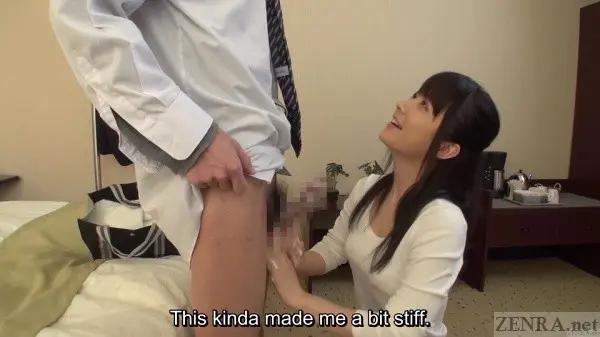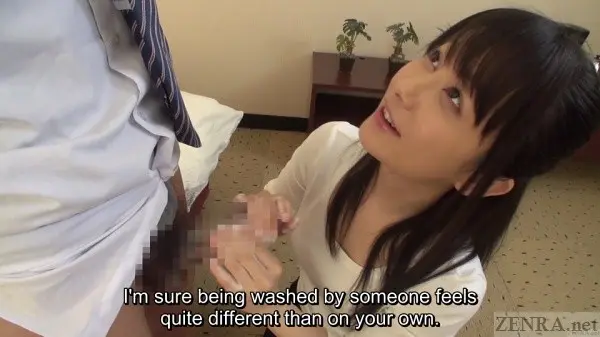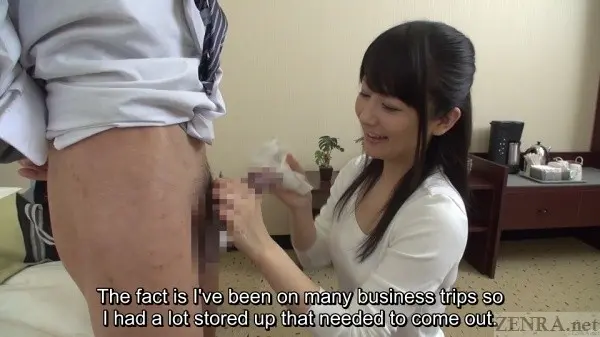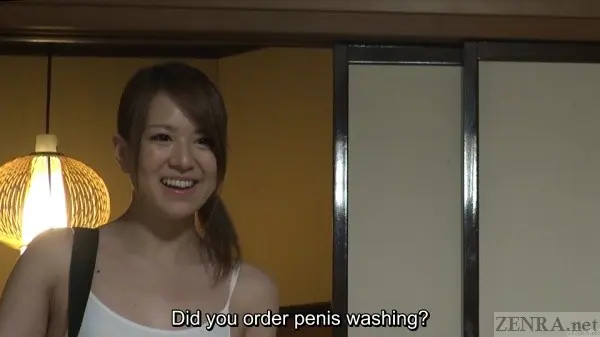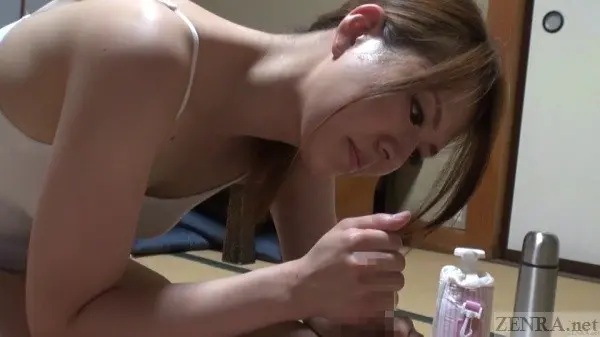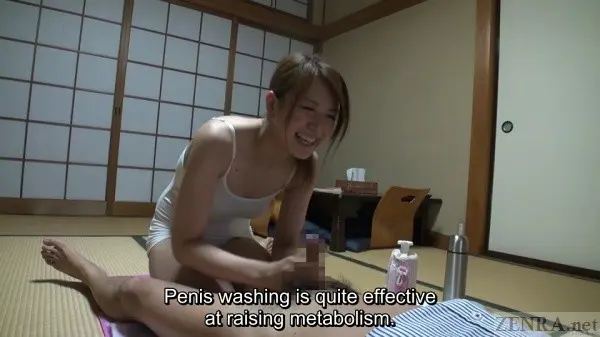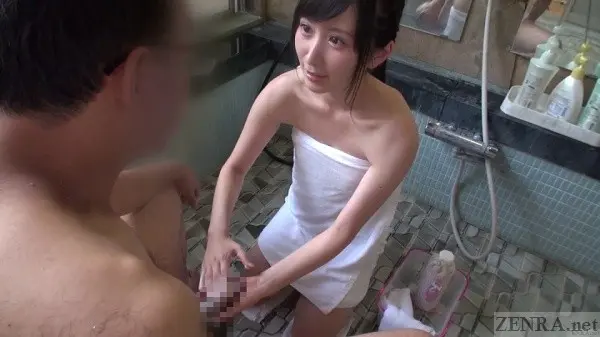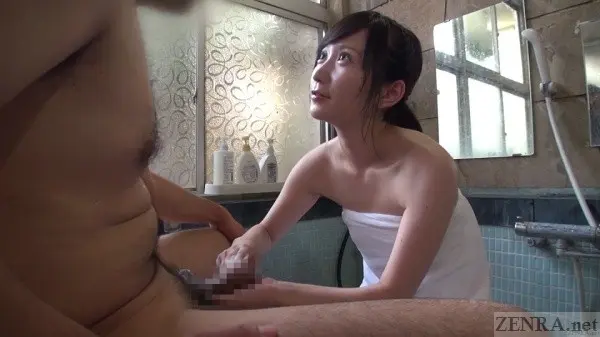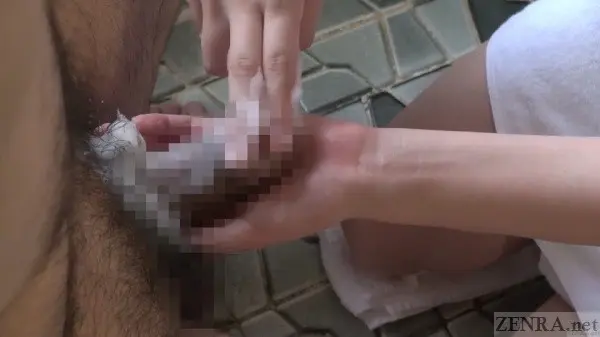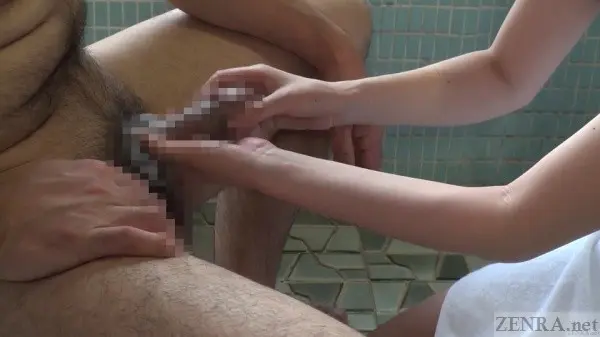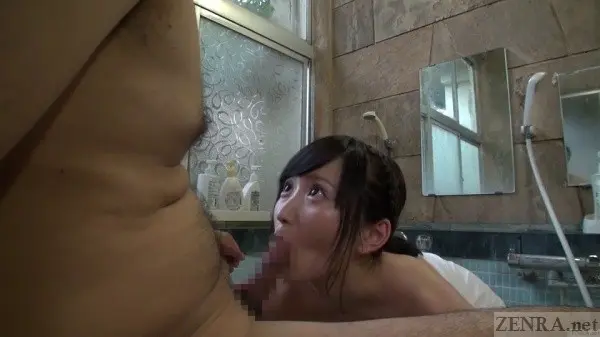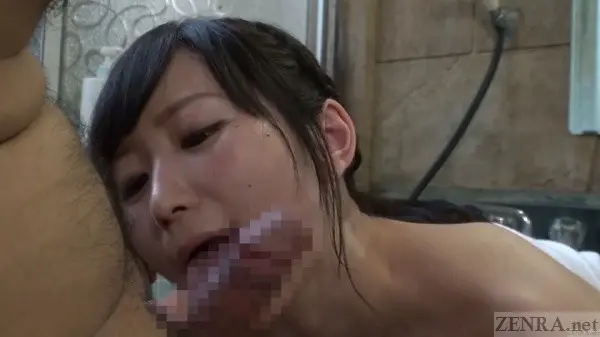 Penis Washing At Your Service
Timing and Translation by ZENRA


Anyone who's anyone knows the most pungent part of one's body after a hard day's work is not the armpits, but the groin. Imagine a service that will come to your place of residence (assuming you're too tired to bathe yourself), your workplace, or even just a random hallway because why not this is JAV after all, and have a beautiful woman eagerly wash that part of you. Of course if one receives penis washing--especially when the person doing it is easy on the eyes and the service feels awfully like a slow and very sensual handjob, accidents can and sometimes do happen. SOFT ON DEMAND, aware of these instances, captures a bunch of moments from real visits and presents them to the world in their delightful PENIS WASHING series. A wonderful idea, but as we soon see, the execution can vary wildly from flawless to "what is this?" on a scene-by-scene basis.
Reader note: the following paragraphs contains geeky production insights based off of my knowledge, not necessary studio information. Skip if it bores you!
If you think about it, the concept from a production standpoint is super easy and at least in terms of filming and hiring of actresses, not too pricey. After all, the nine scenes in PENIS WASHING AT YOUR SERVICE essentially are nothing but handjobs. A few feature the slightest bit of oral sex (for 'cleanup' purposes) at the end and only one features a topless washer. If we were talking western or underground JAV, that would be a non-issue, but when mosaic application costs need to be factored in, a series like the one today's update is from become issues if they don't do well. What's more, due to the great variance in sets used among all nine encounters, my money's on this entire series being similar to those package NON updates that feature one unifying theme with a different actress in each scene. In other words, JAV stars who probably are filming bigger productions that are pulled over to quickly wash someone's penis.
Thus, even for a studio like SOD, the cards are stacked against really going all out in a series like this and is probably the reason it hasn't been visited in several years. What we are showing today is the 12th and not the latest. While we had the opportunity to license most anything from it, user reviews in later editions lamented about a 'series that has lost its way', 'JAV stars acting poorly as penis washers', etc. As most know, Japanese users when anonymous can be a bit cruel and we'll surely give the slightly newer releases another looking at, but the consensus at least among them is this one, #12, is the last of the really good ones. Sadly, even this one isn't perfect and like those NON updates, sees quality issues both in audio and video (though less with acting, fortunately) that leave no encounter untouched.
Now it's best not to take all these quirks as negatives. I mean in a way, it's not ideal, but the concept of 'sexual non-sexual' handjobs for hygienic purposes provided by cute women that always lead to accidental ejaculations is really, really cool. This is the kind of concept I hope SOD or any studio attempts again and again. Sometimes thinking outside of the box in JAV does not require much and here we get something that aside from mosaic costs and scheduling among other shoots doesn't seem too hard to pull off. It's a quirky theme that could almost exist in real life or perhaps like other JAV movies that incorporate slices of realism, may already be happening somewhere.
Lines of Subtitled Dialog: 1205
4 Files 4.57GB
02:07:32
Overall Satisfaction
7/10
Pros
+Very unique, realistic theme of a service I wish existed.
+While all on the young side, casting was still pretty varied.
+Each scene shot in a different location.
Cons
-From a technical standpoint, every scene either had bad audio, bad video, or both.
-A few flops from a lore standpoint. This is penis washing, not handjobs!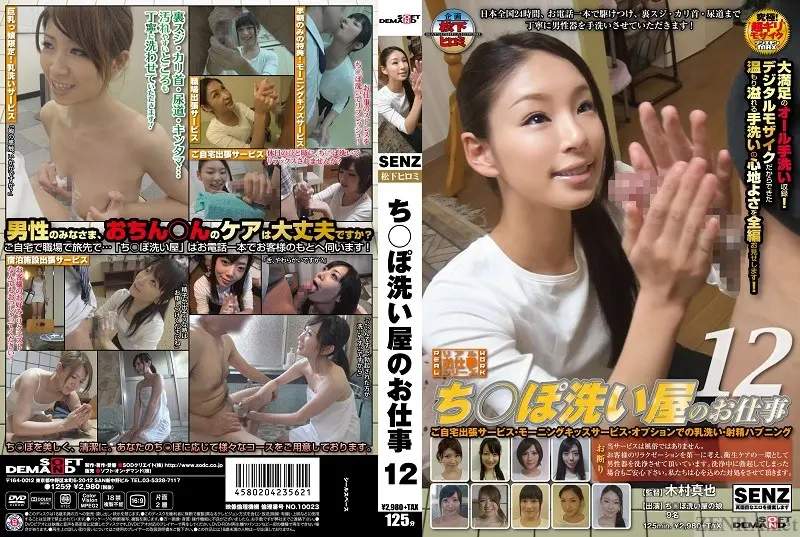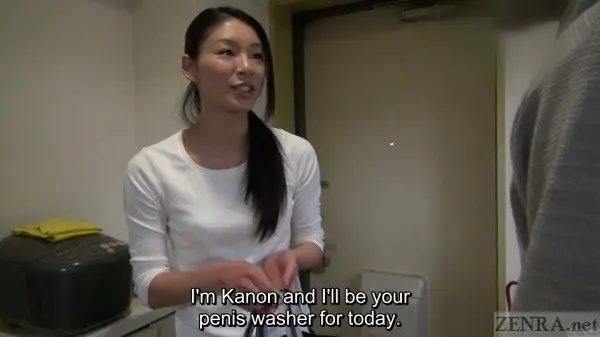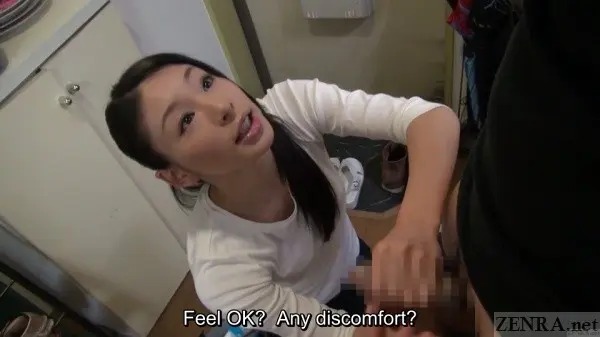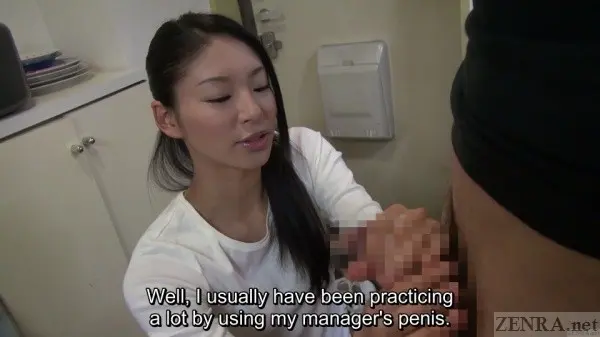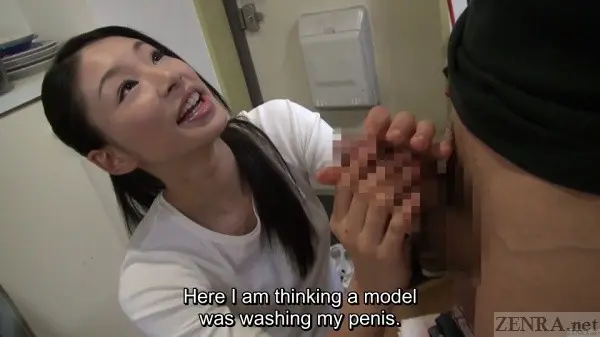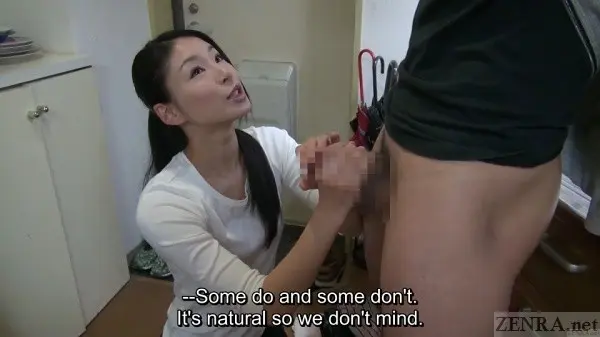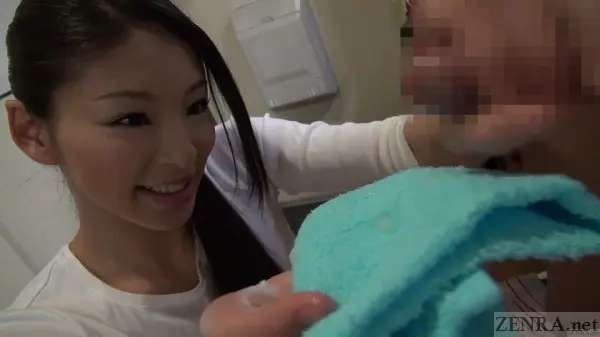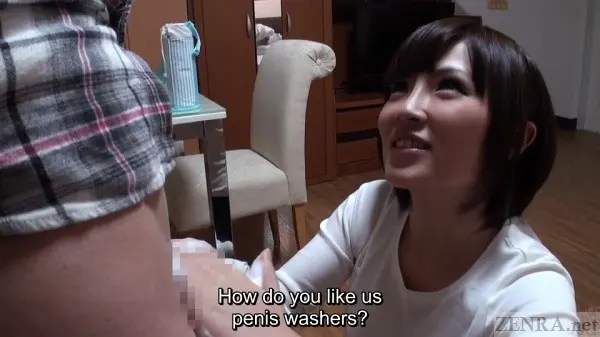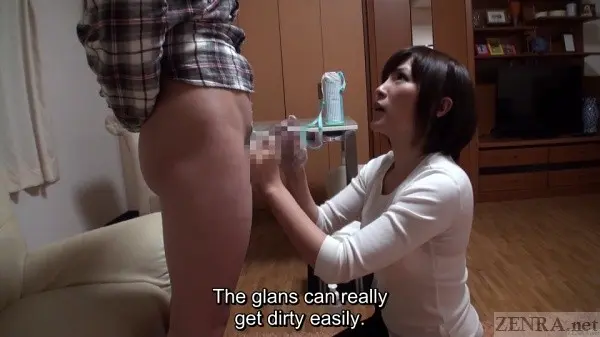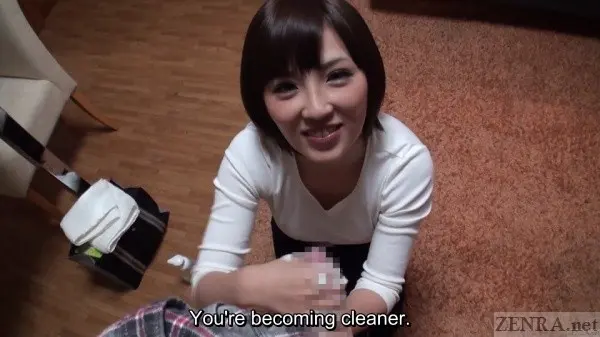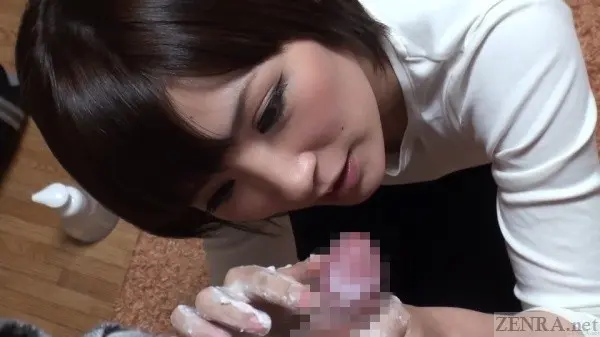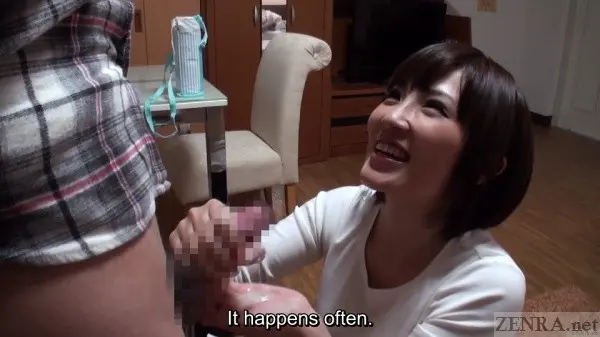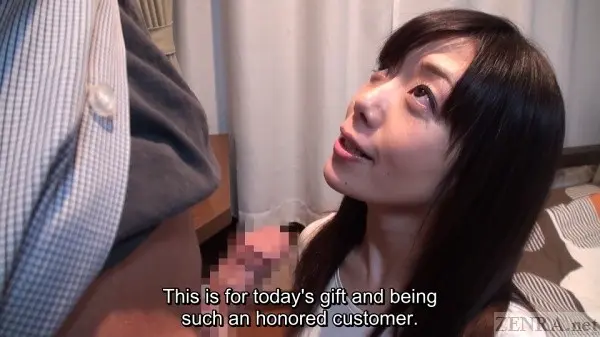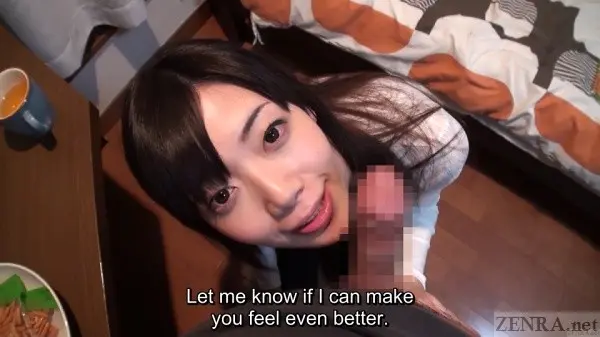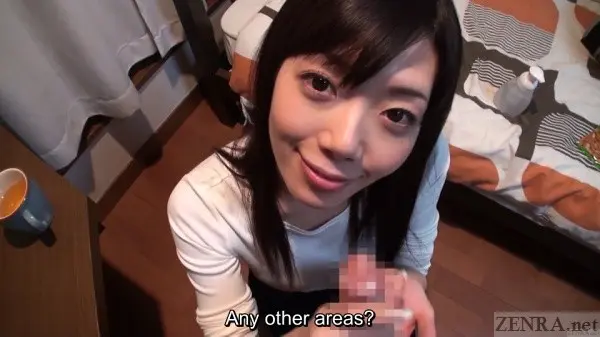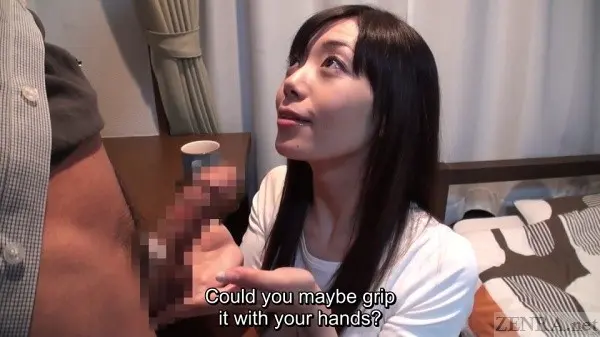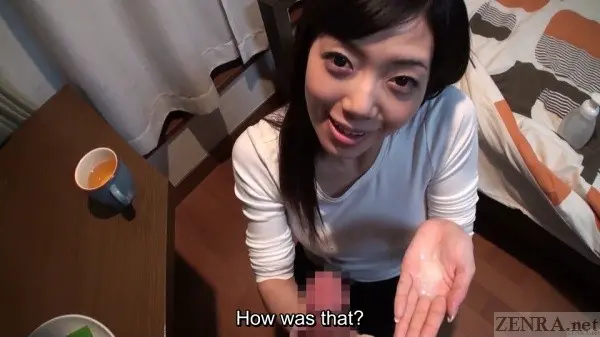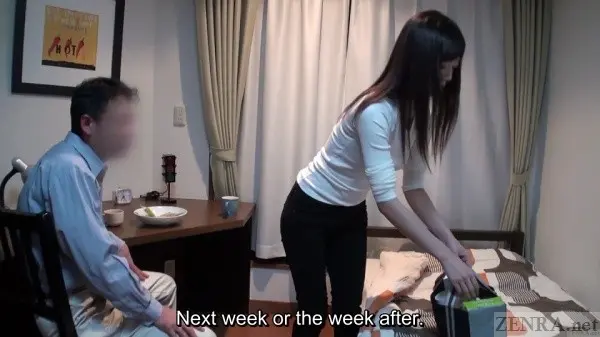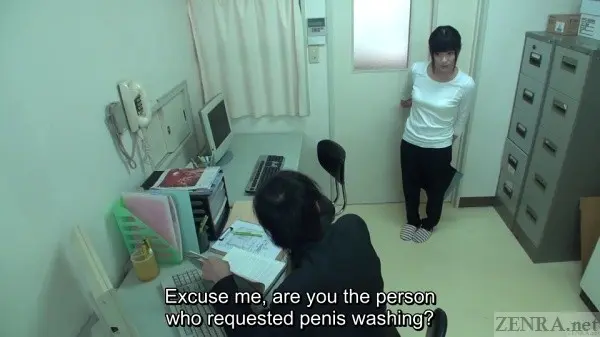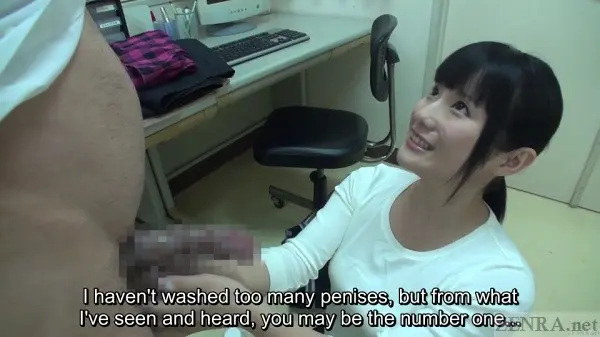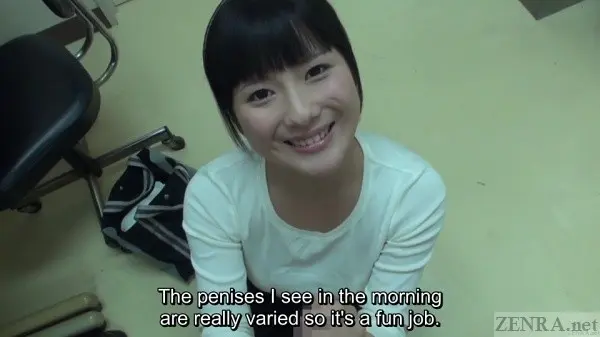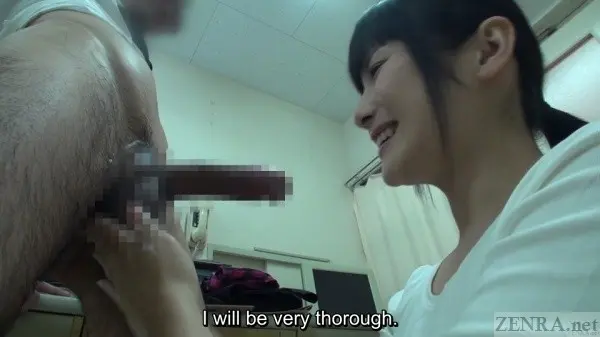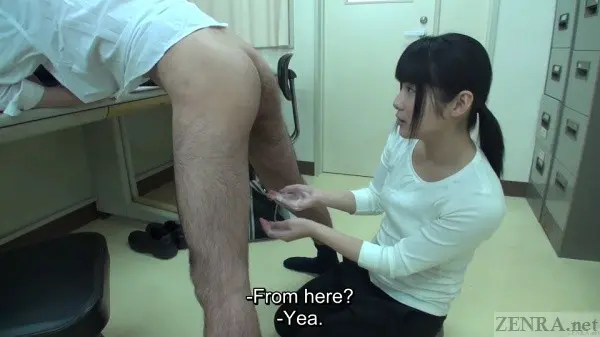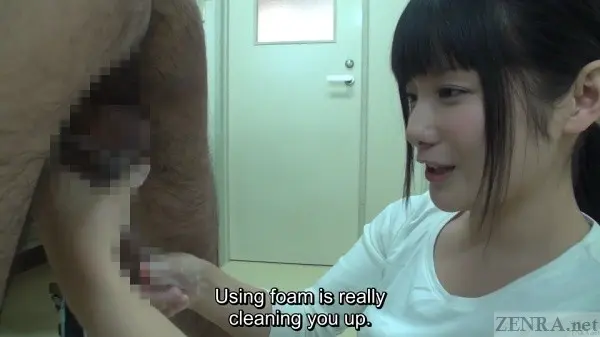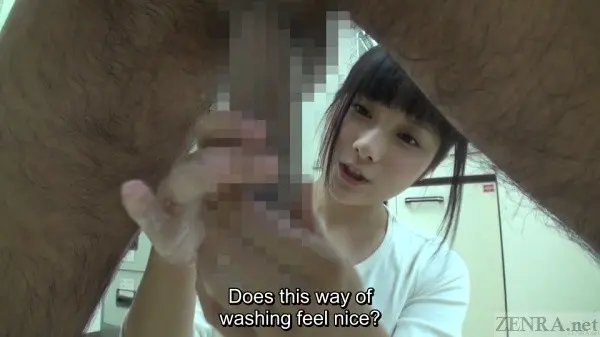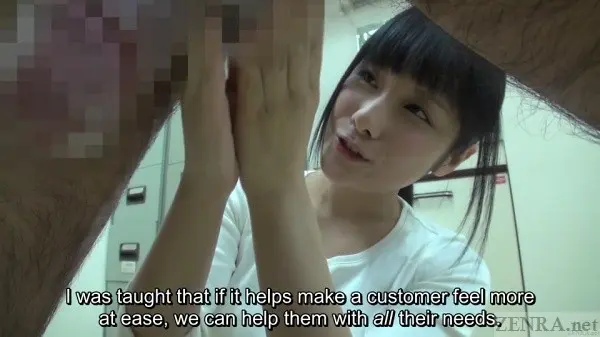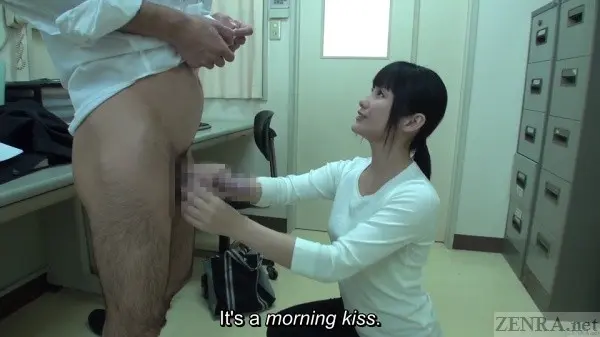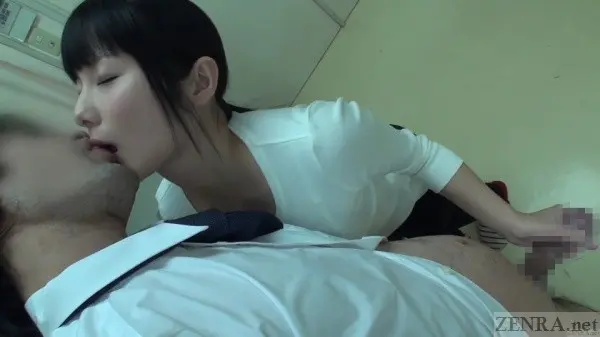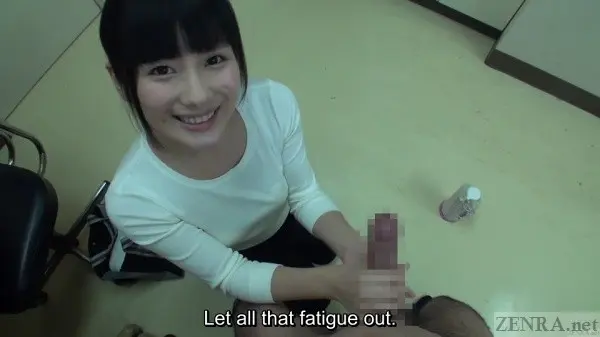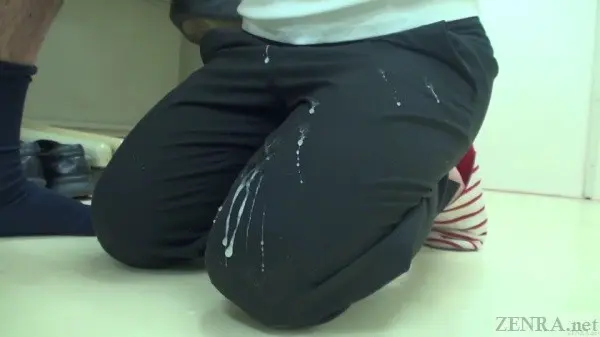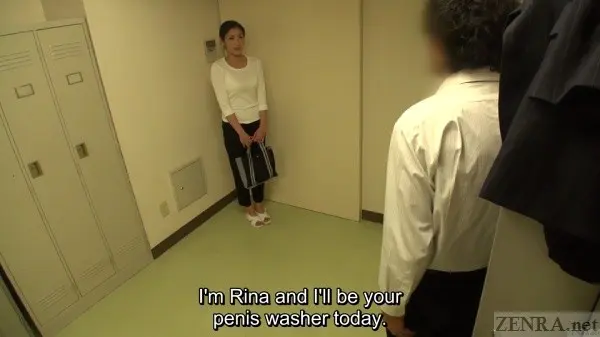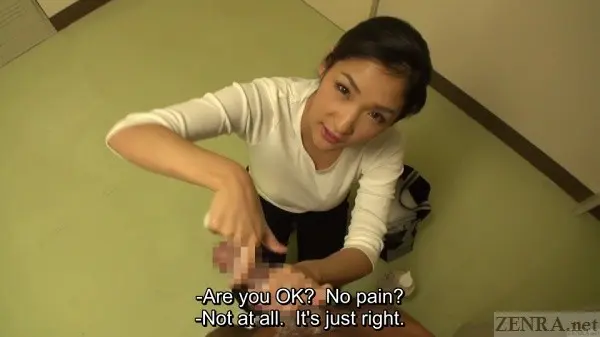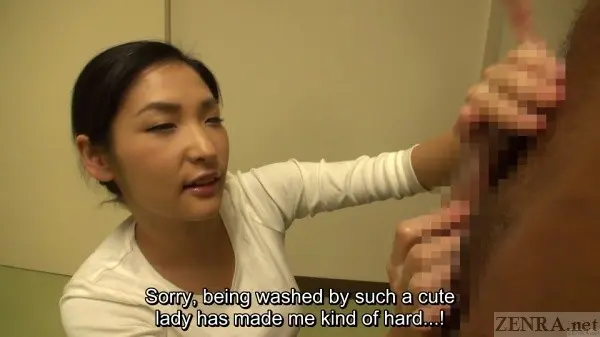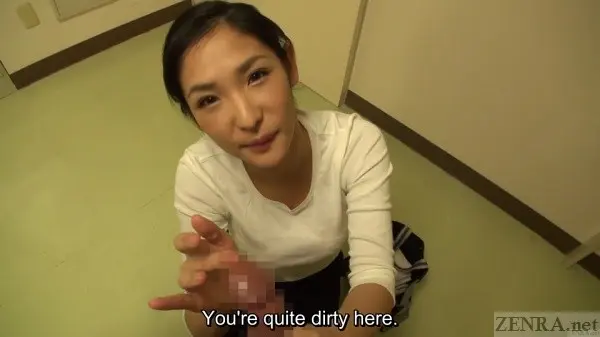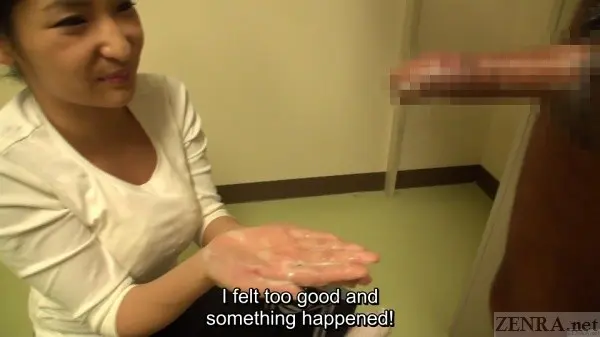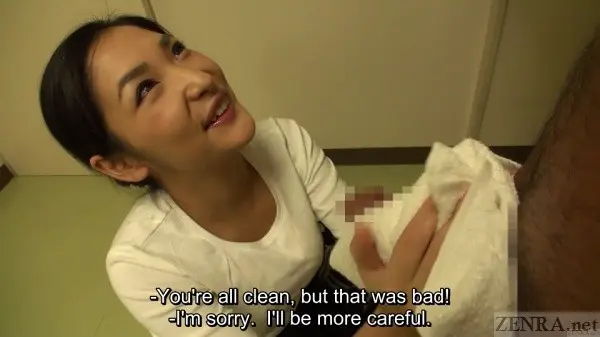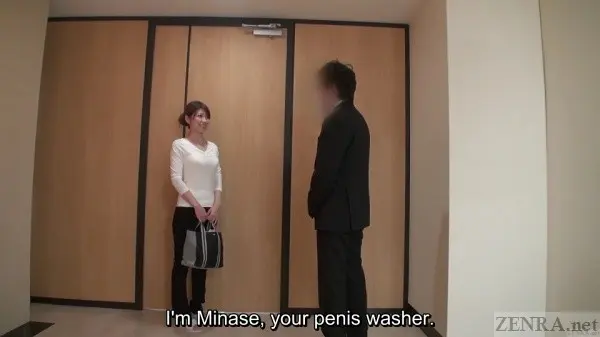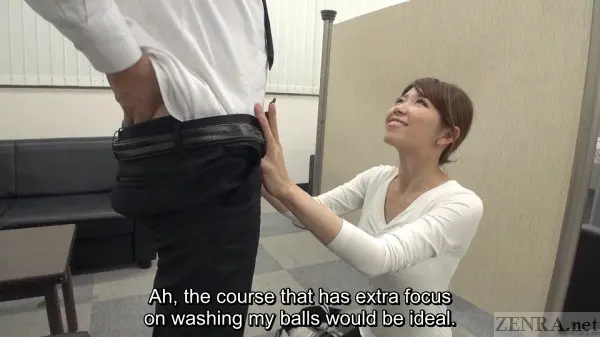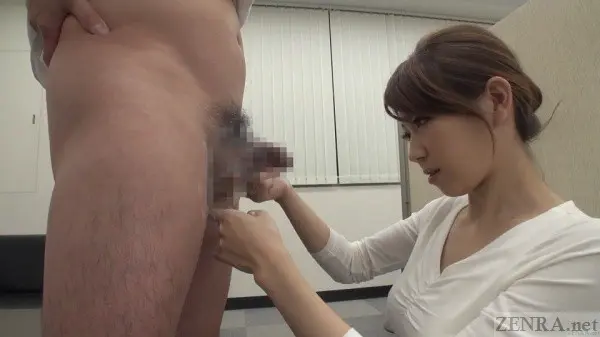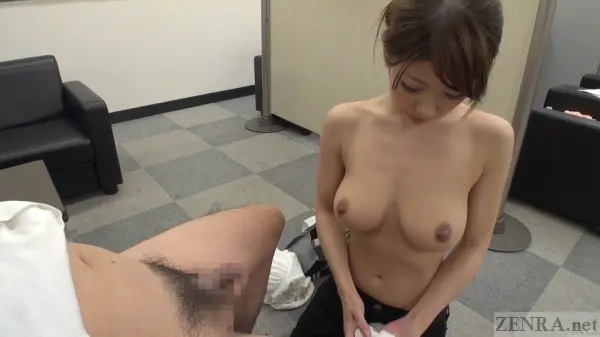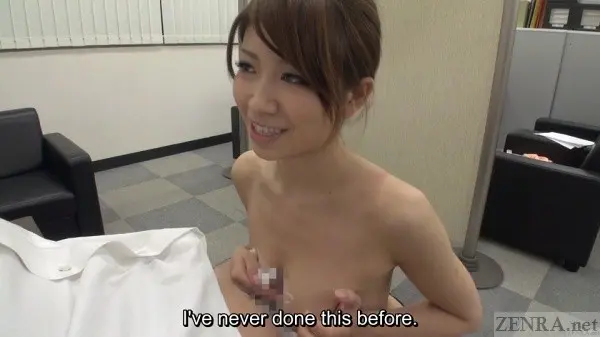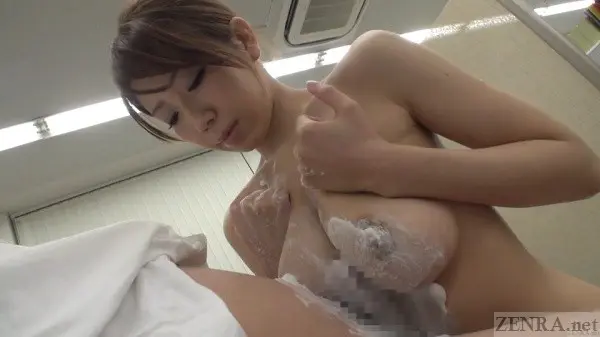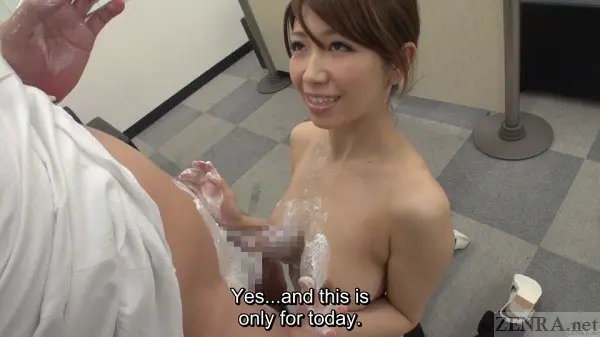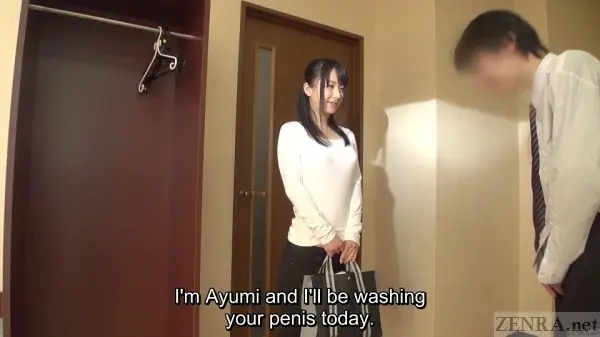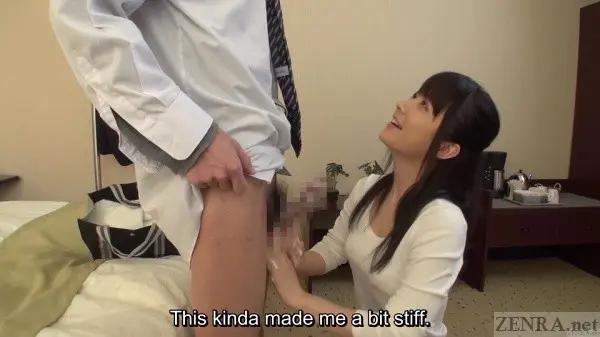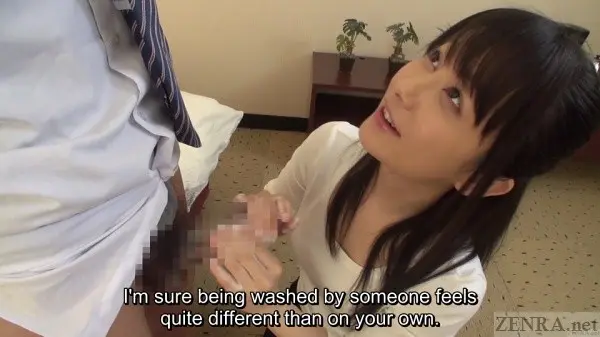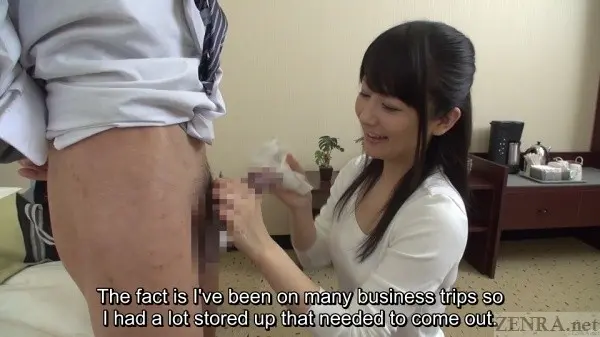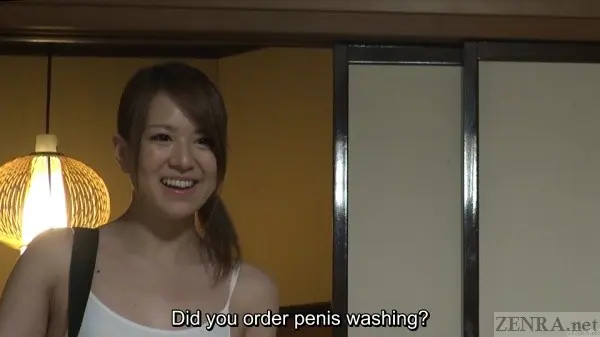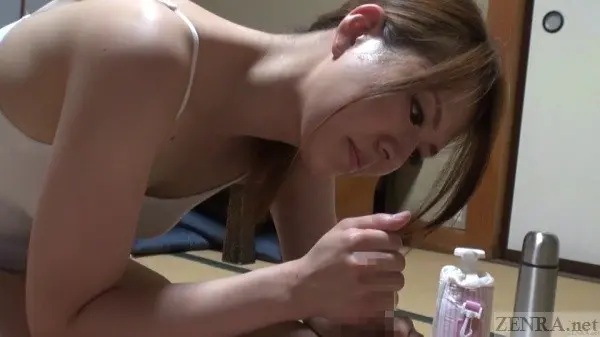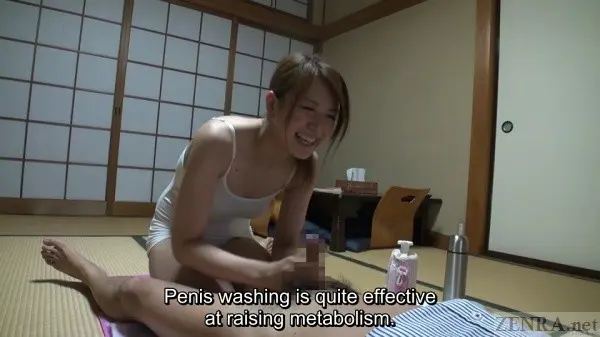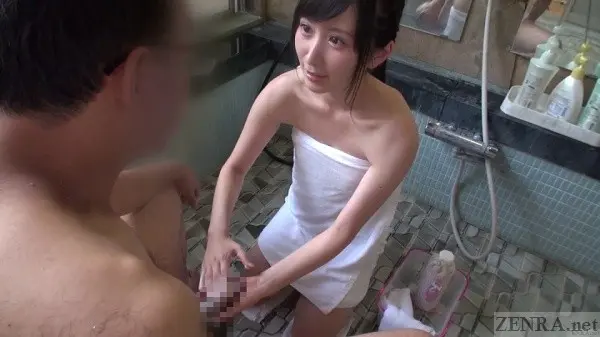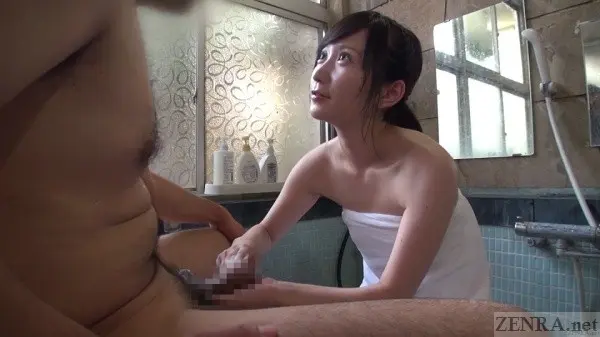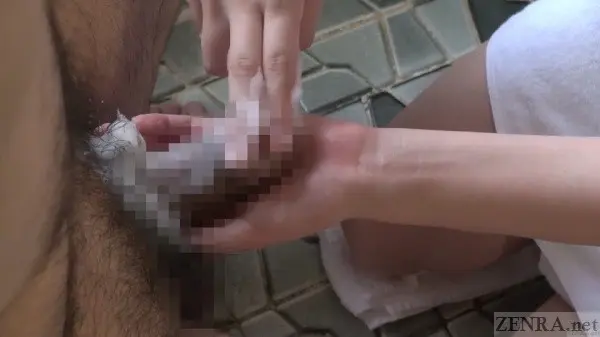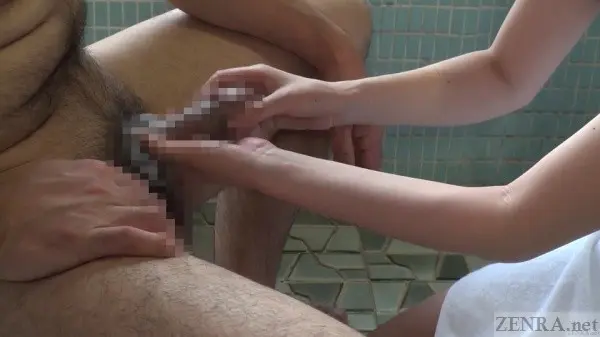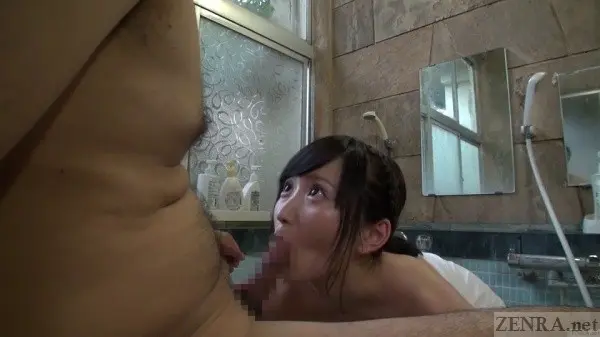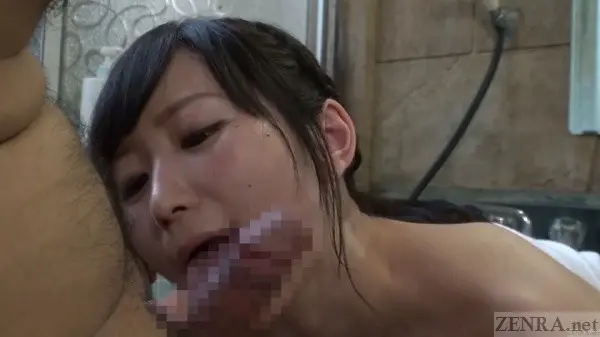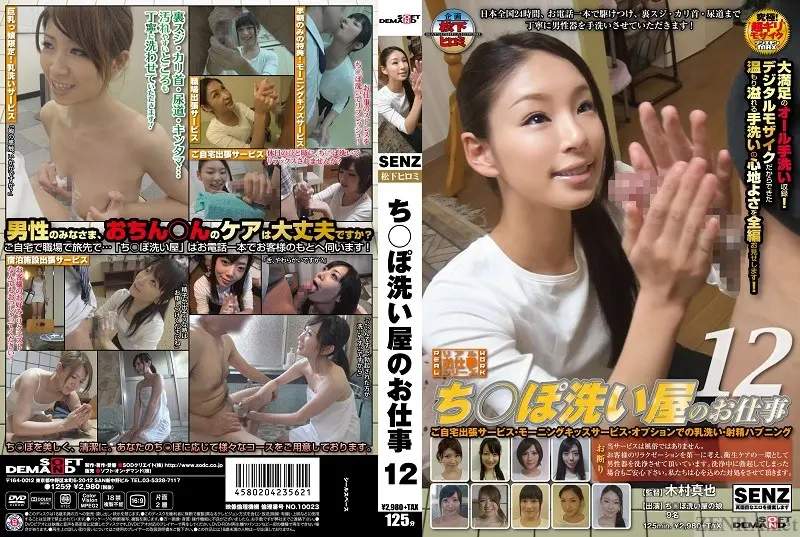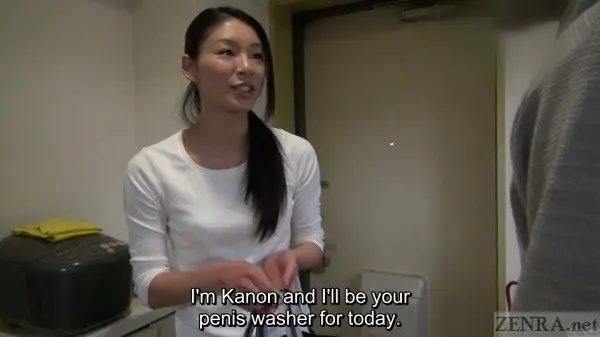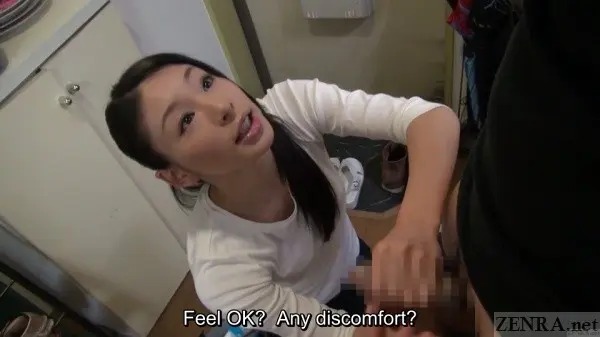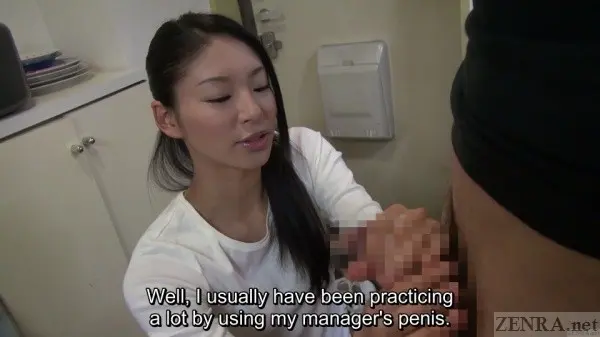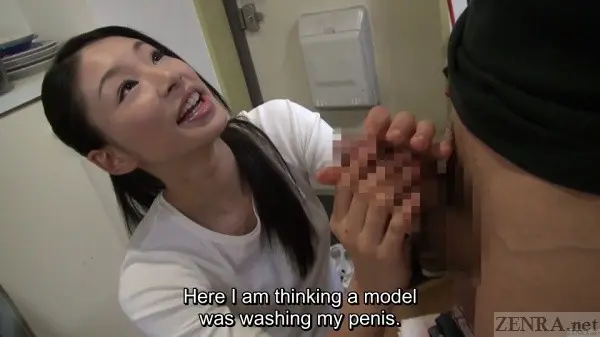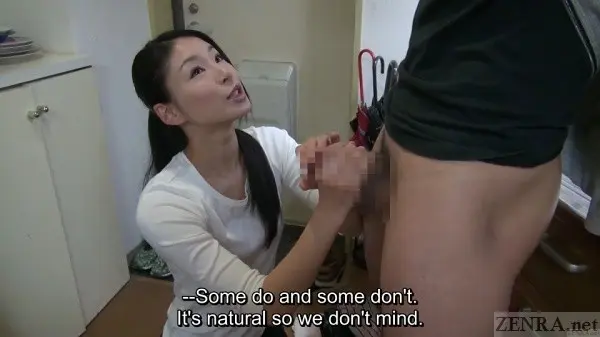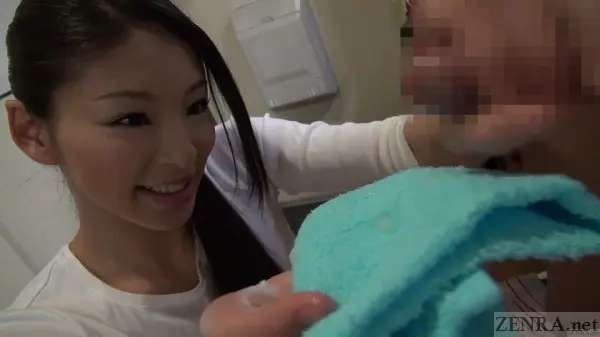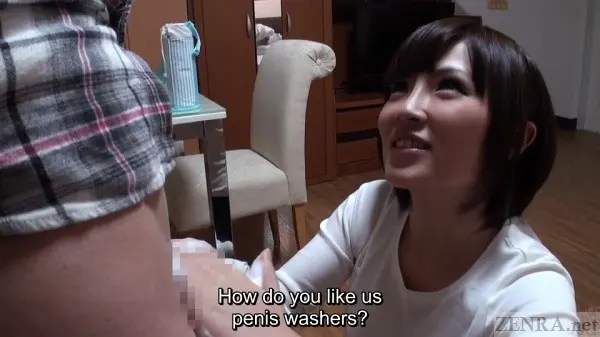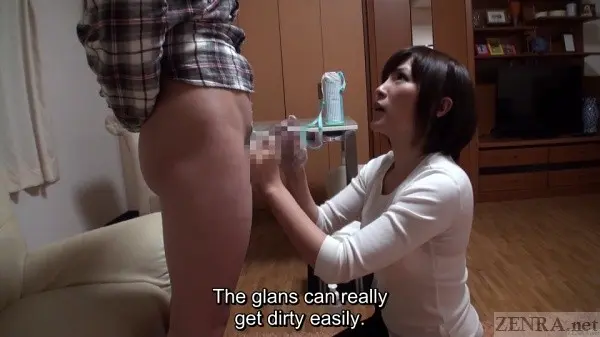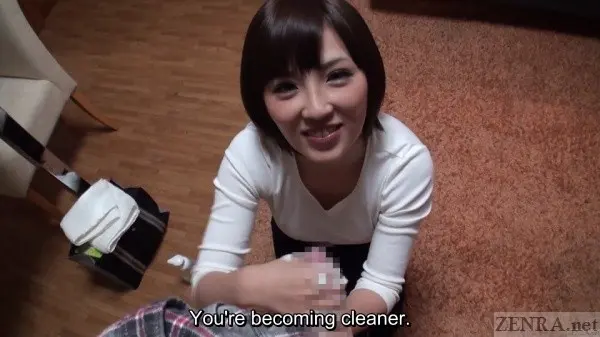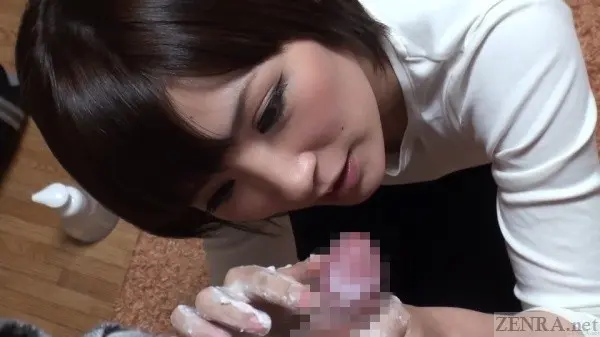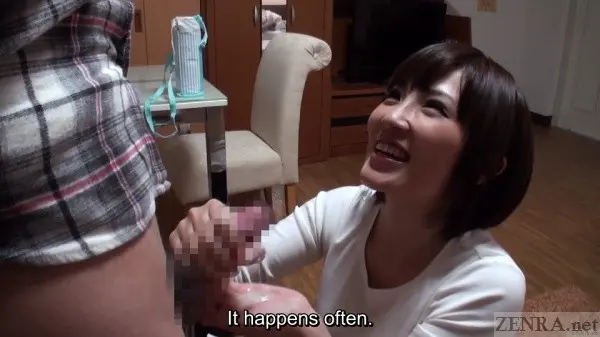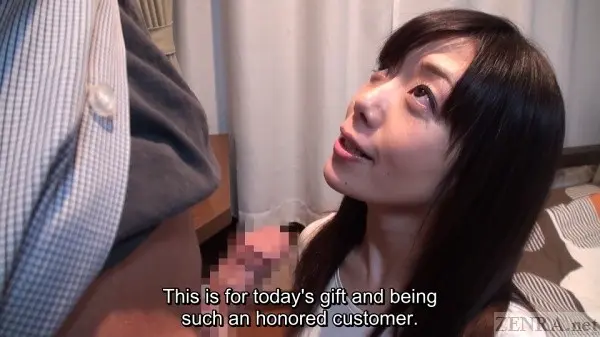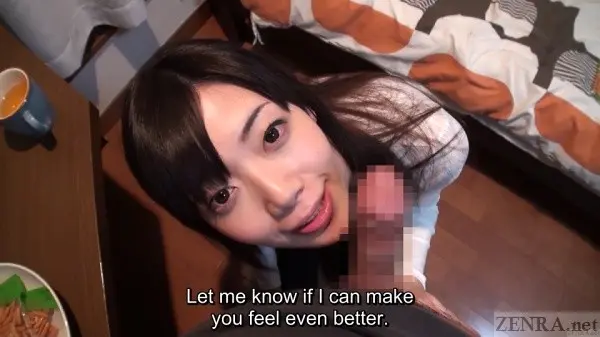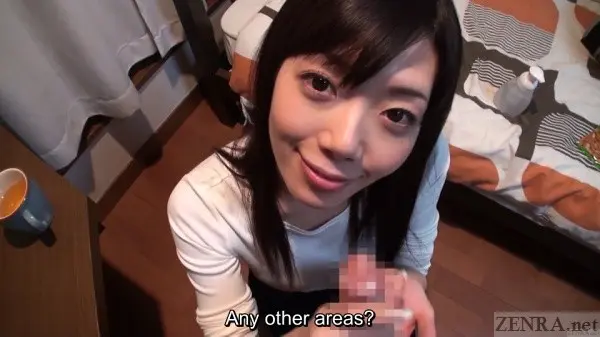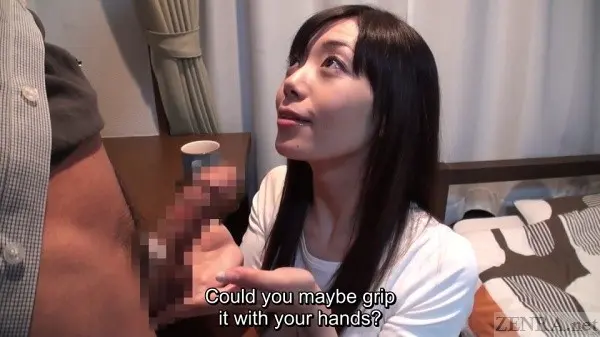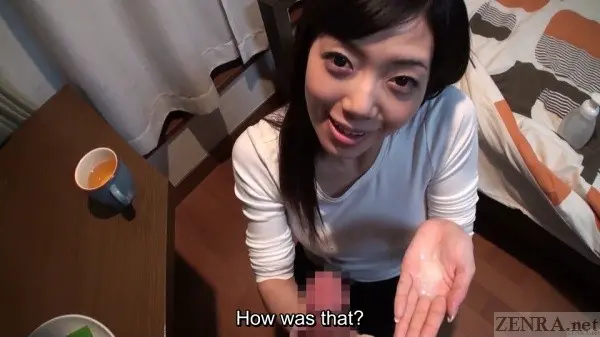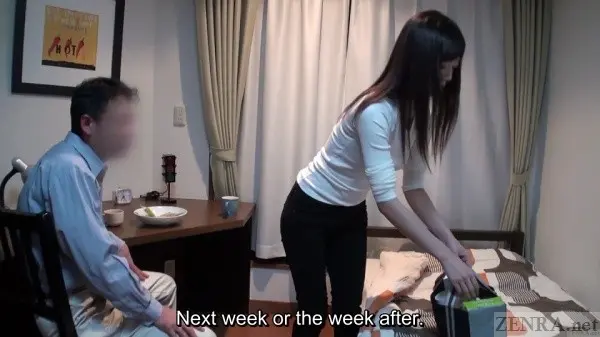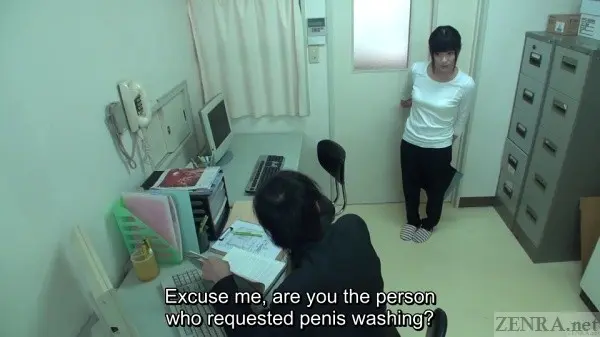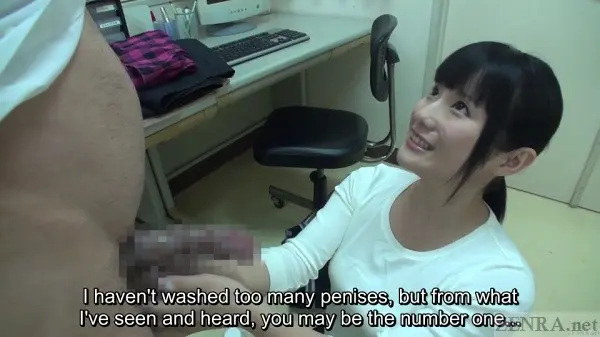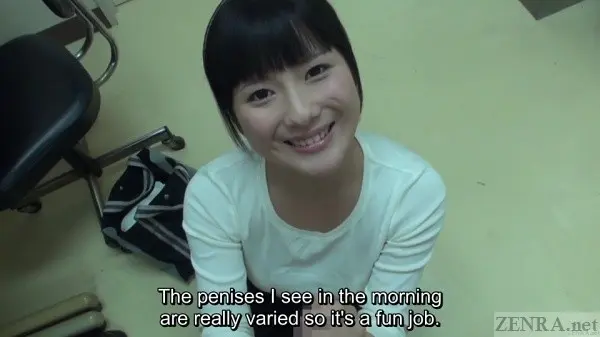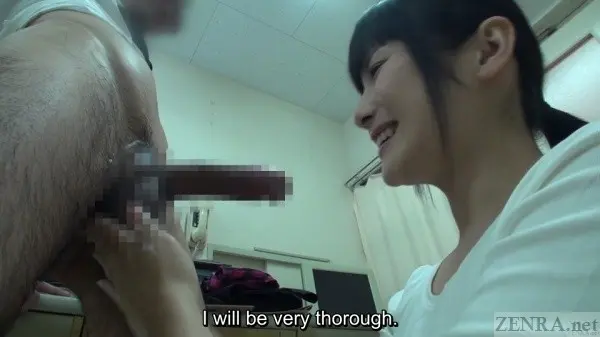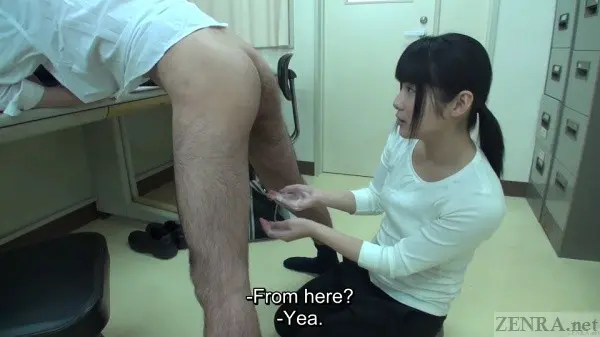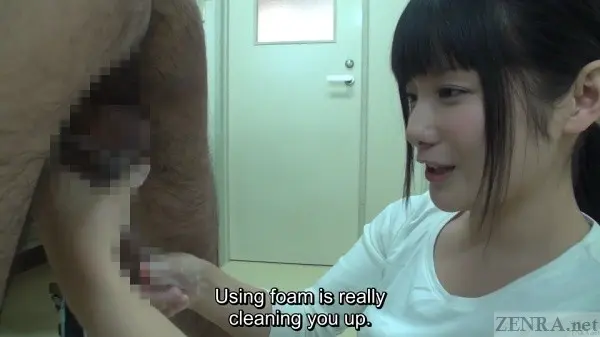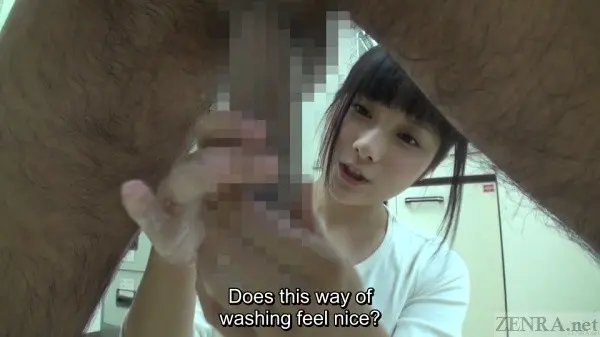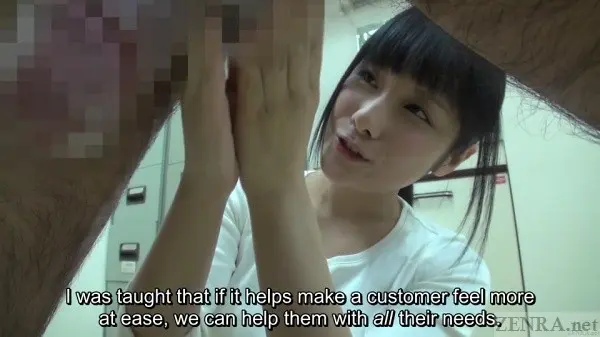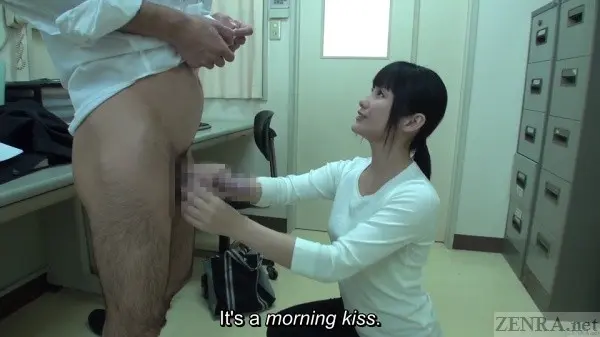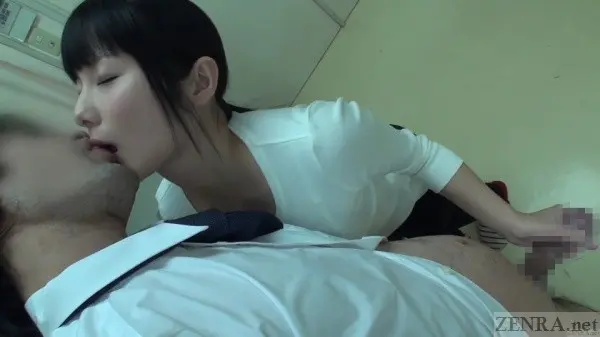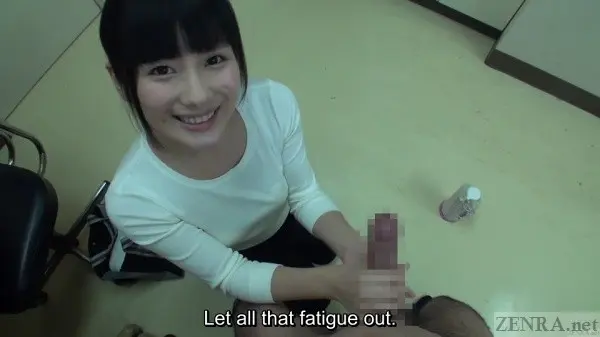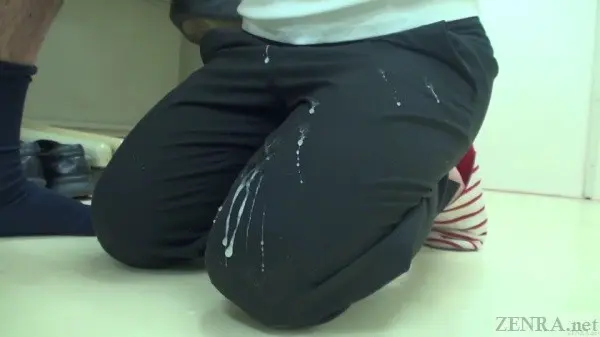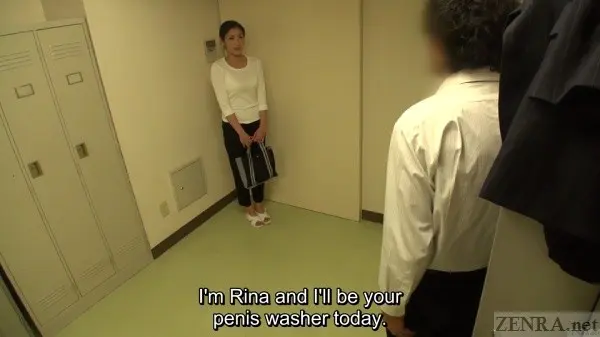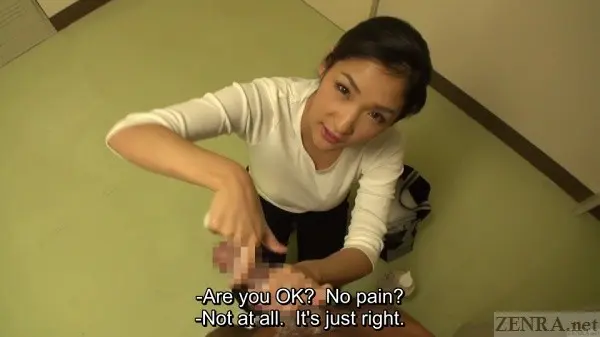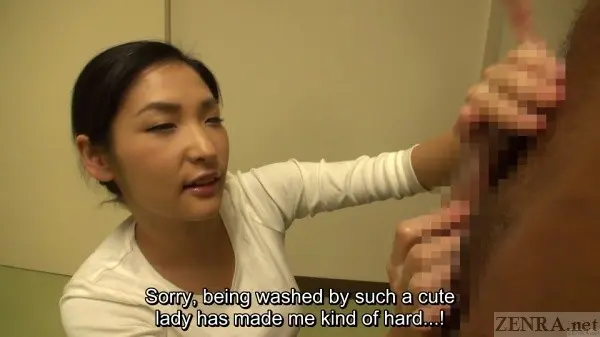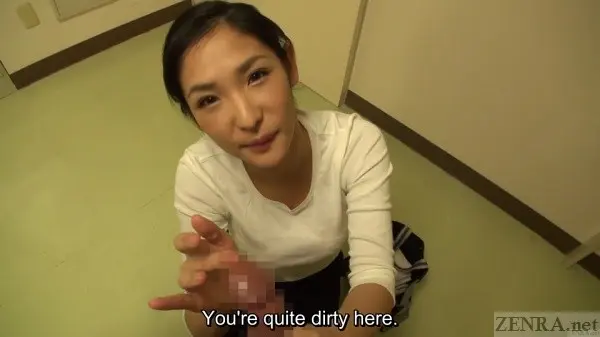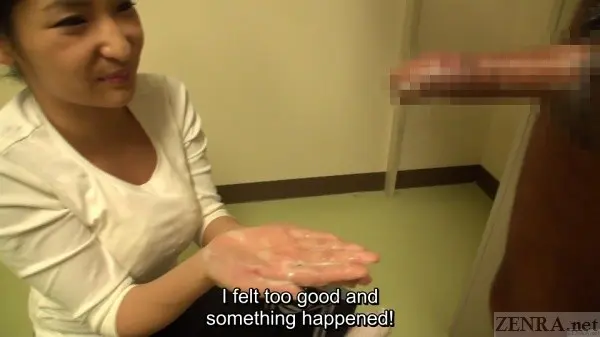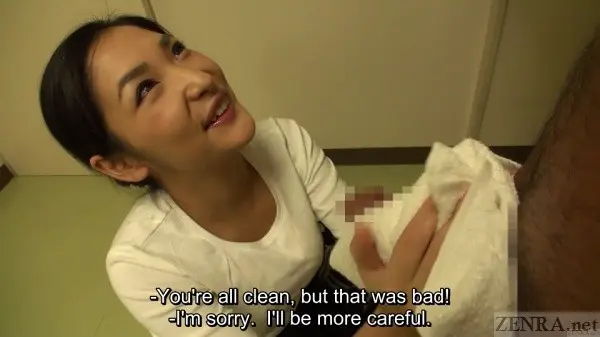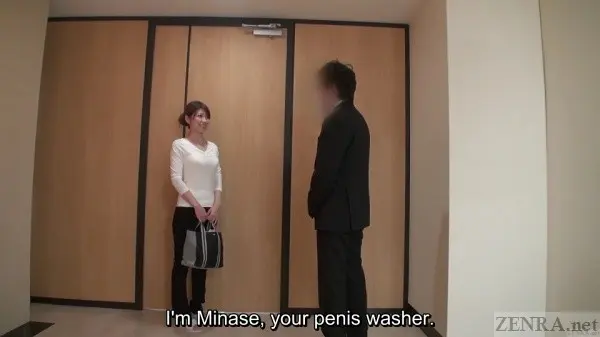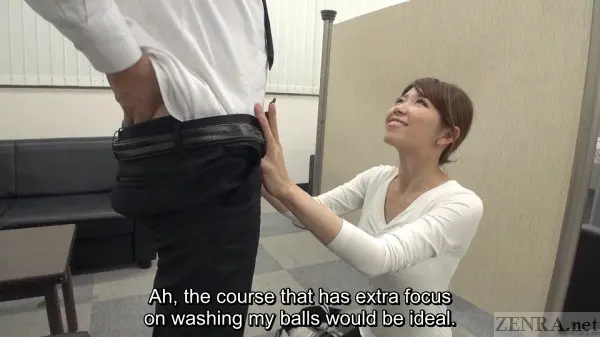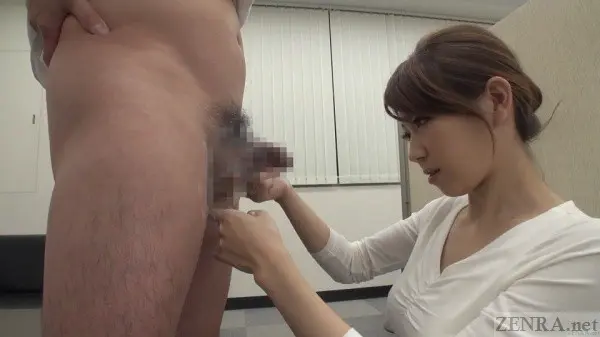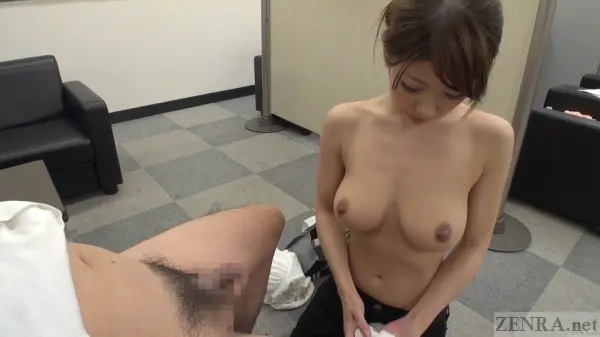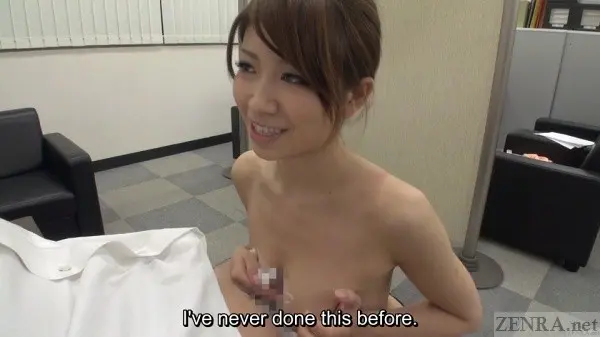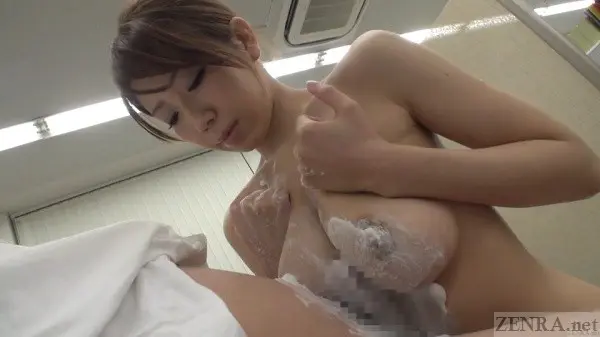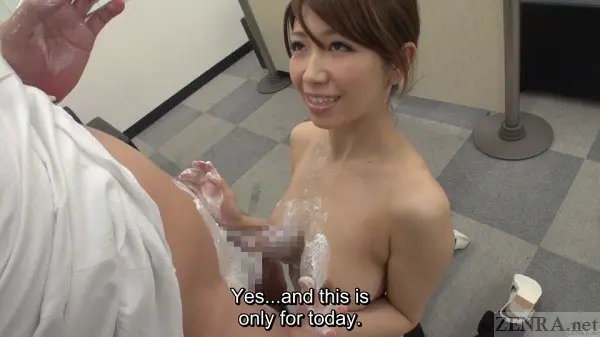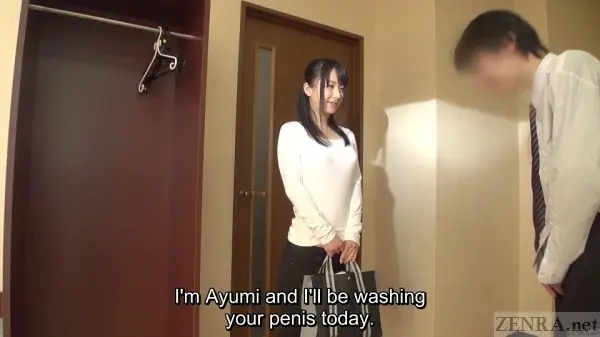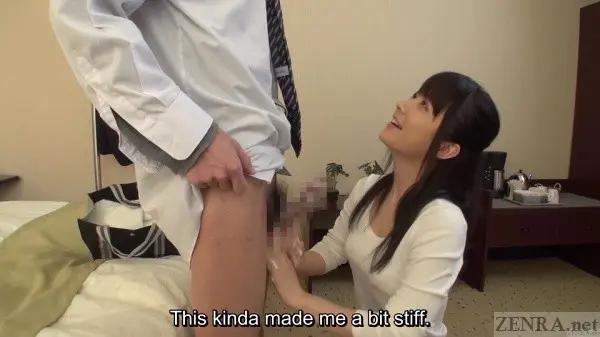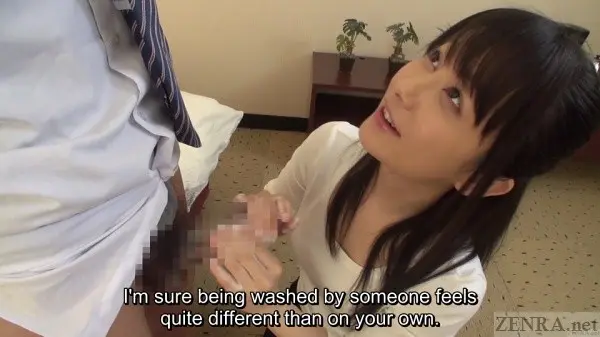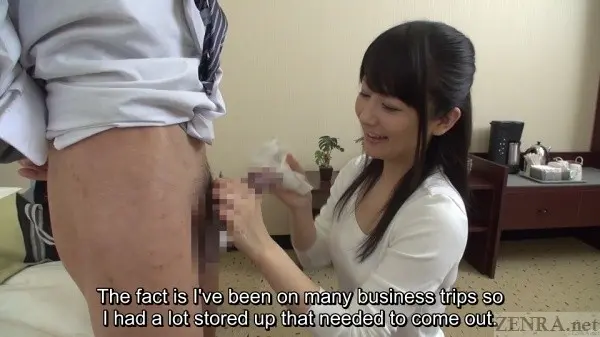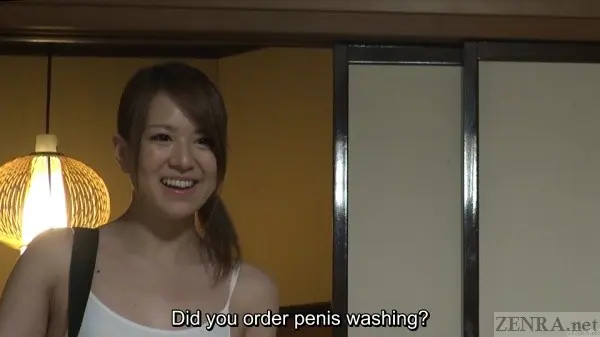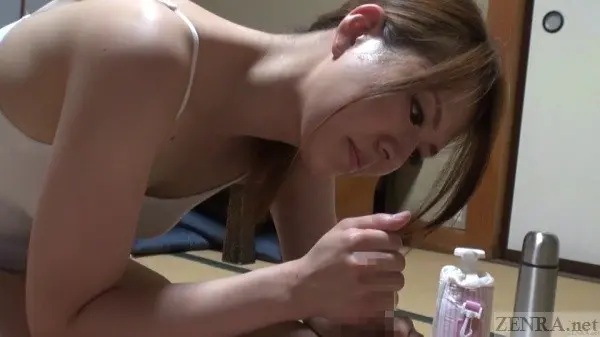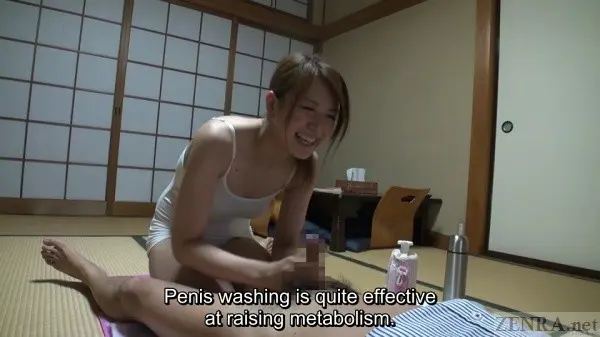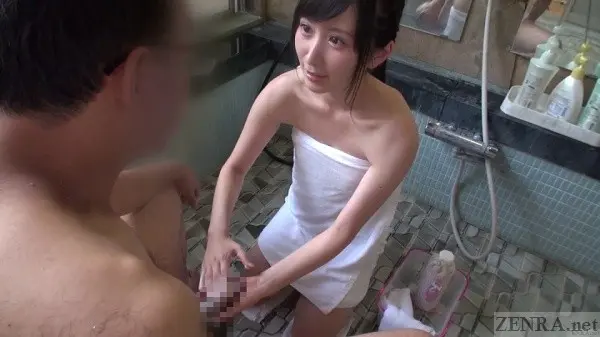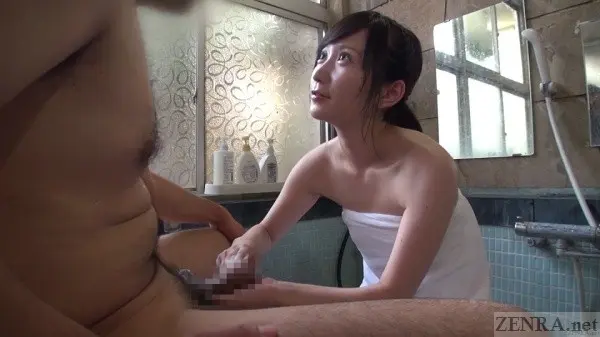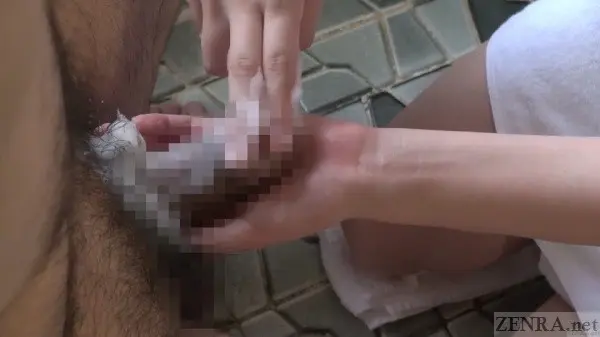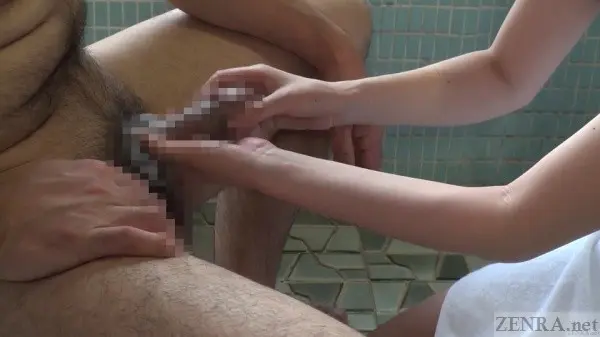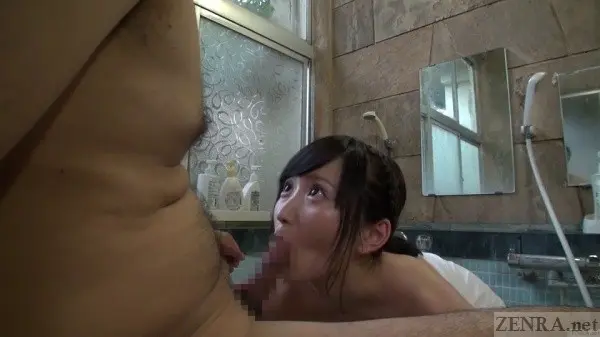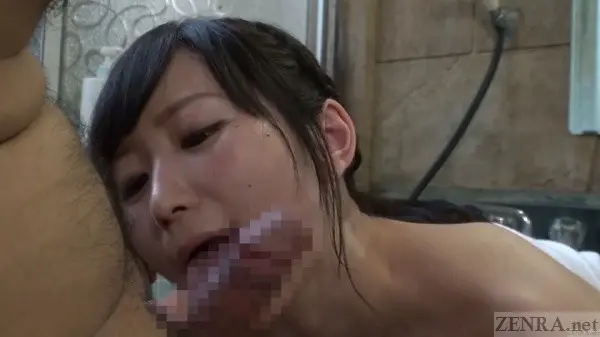 Penis Washing At Your Service