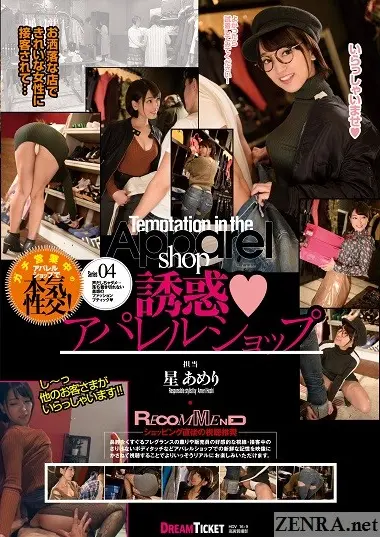 Ameri Hoshi - Temptation Clothing Shop
Published April 30, 2021
Wait till you see what she will do if you ask for custom tailoring! Holding the moan with a very cute JAV star in glasses.
Ameri Hoshi - Temptation Clothing Shop
Published April 30, 2021
#Subtitled
#HD
#Exclusive
Wait till you see what she will do if you ask for custom tailoring! Holding the moan with a very cute JAV star in glasses.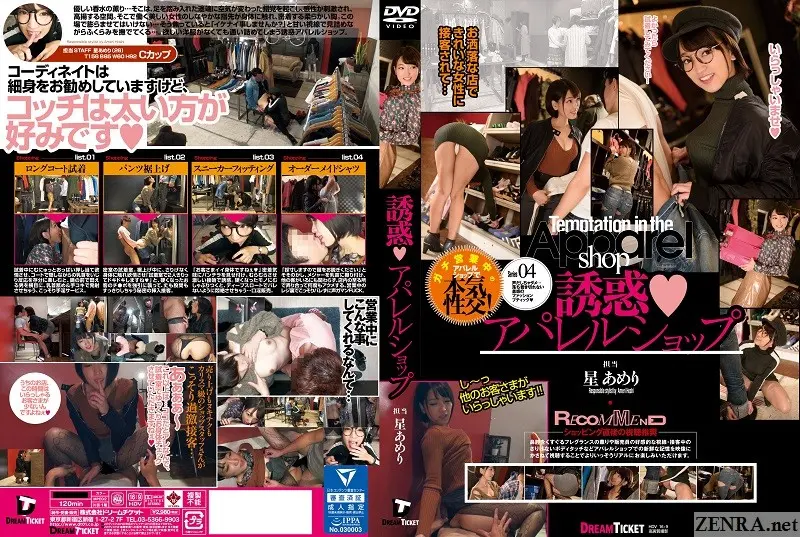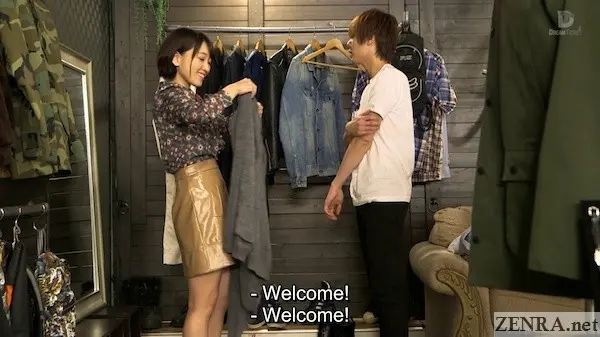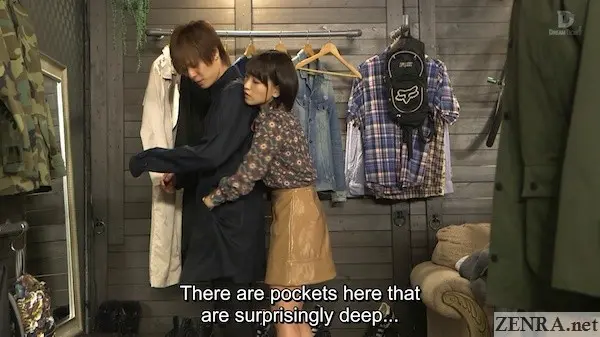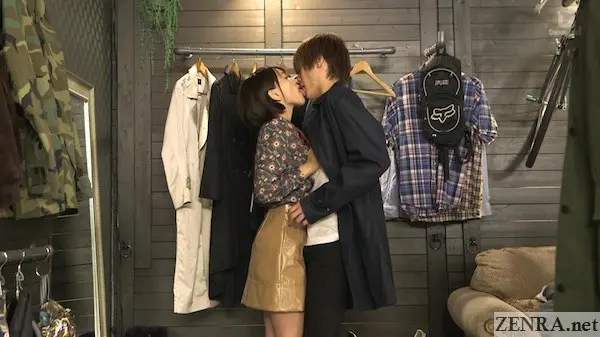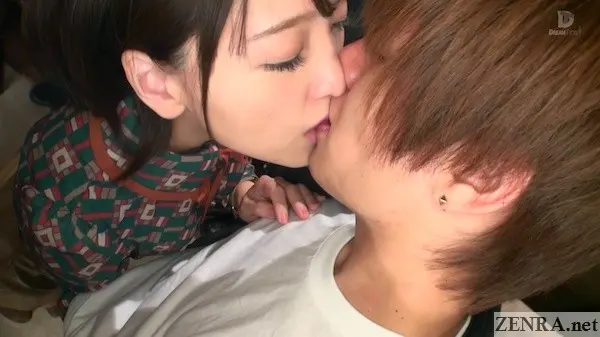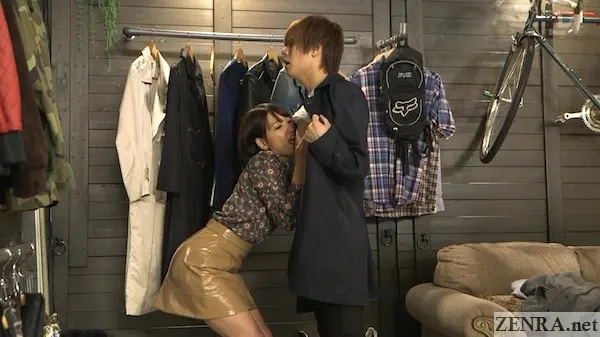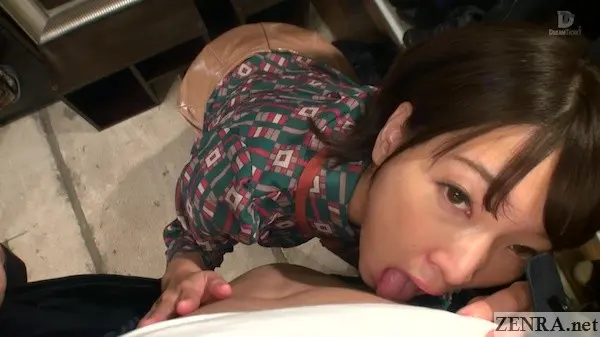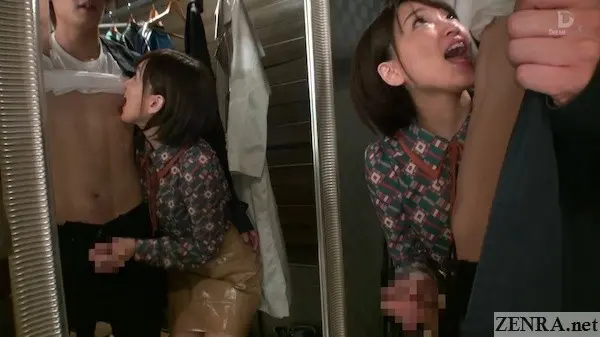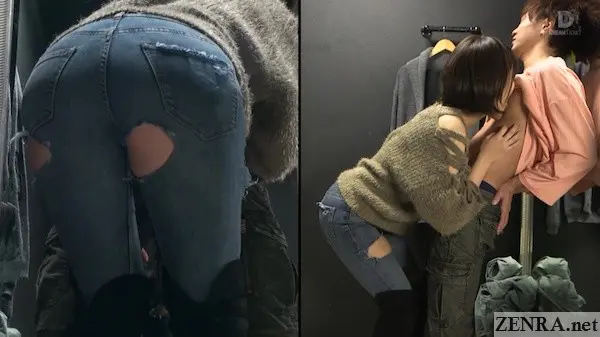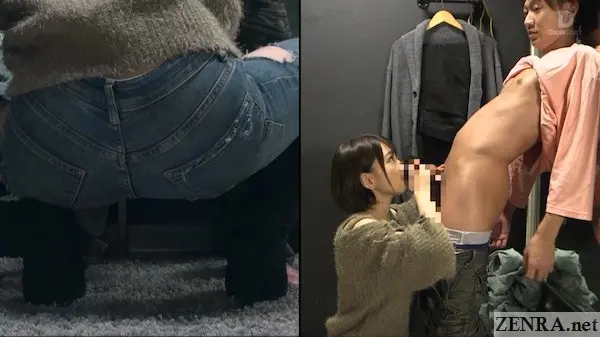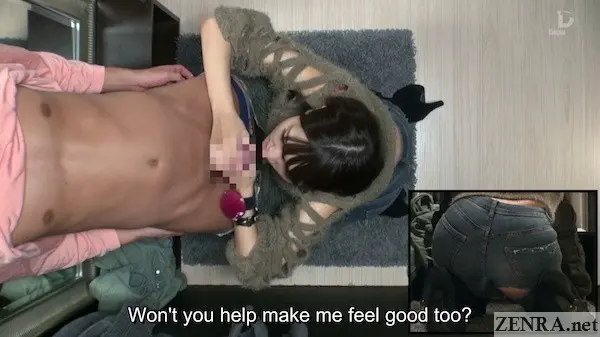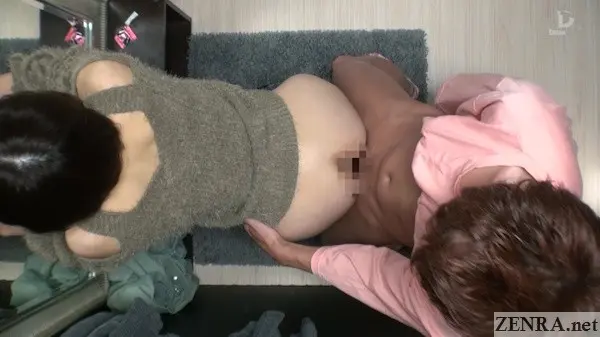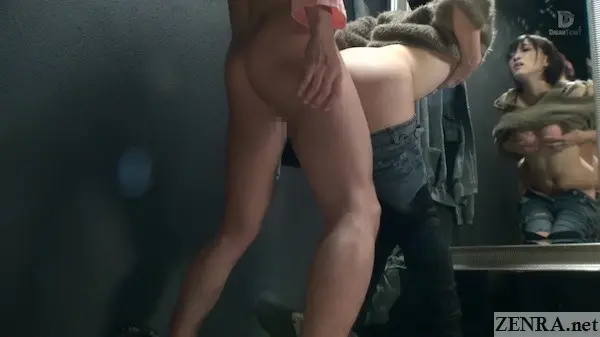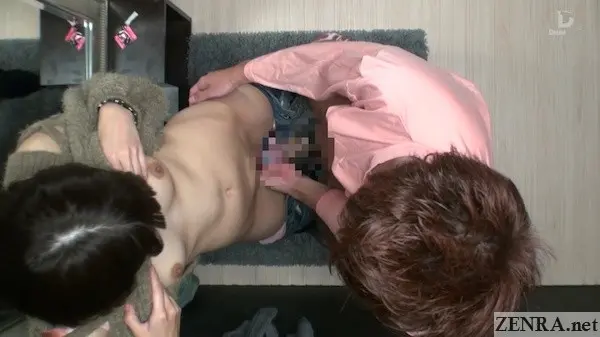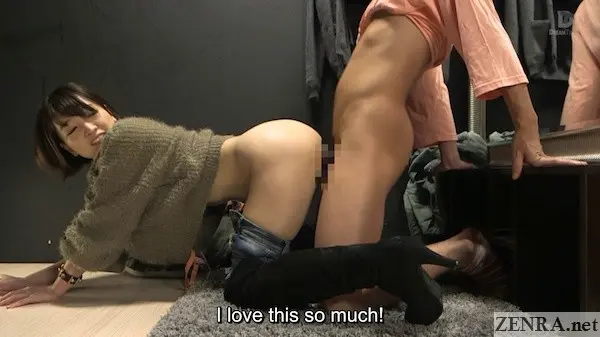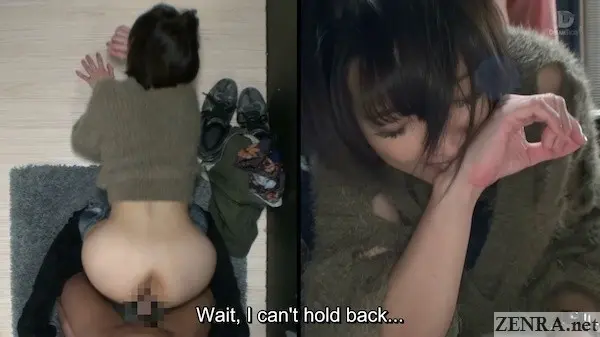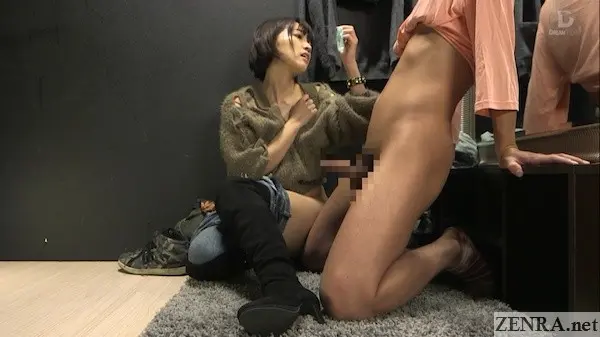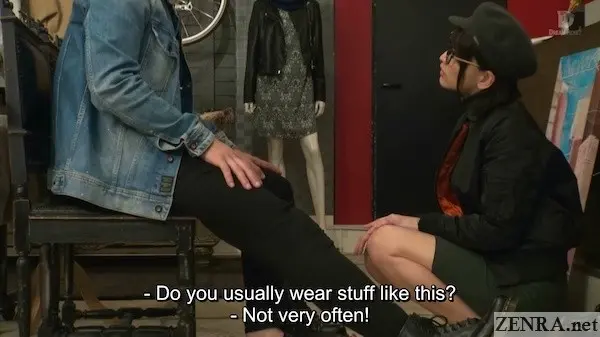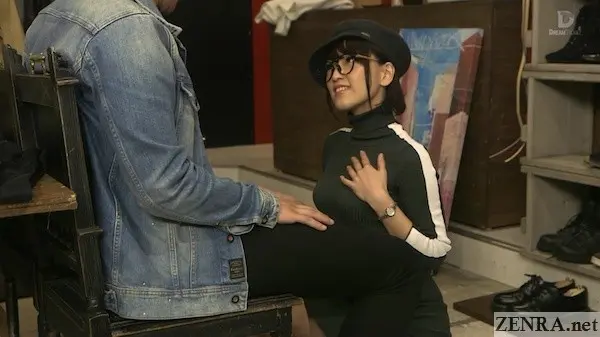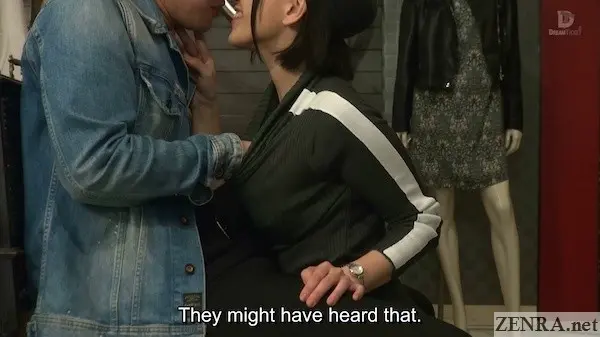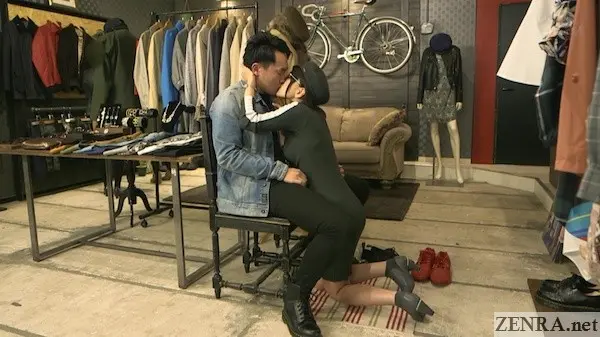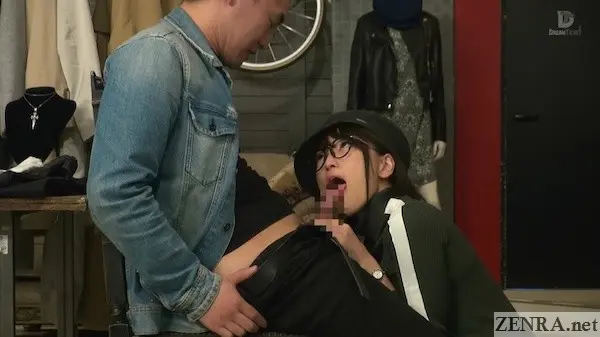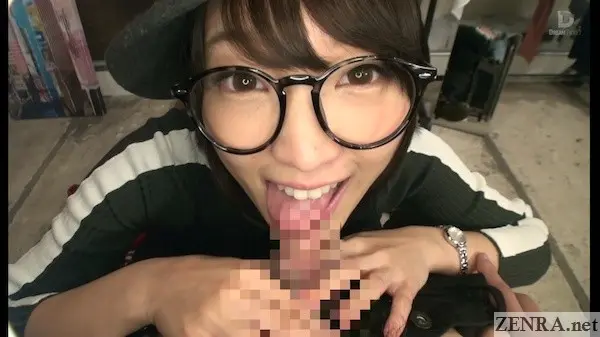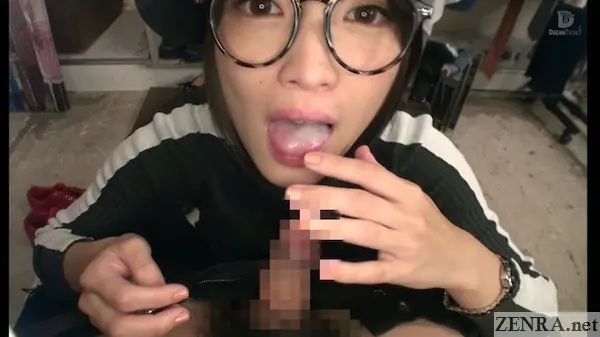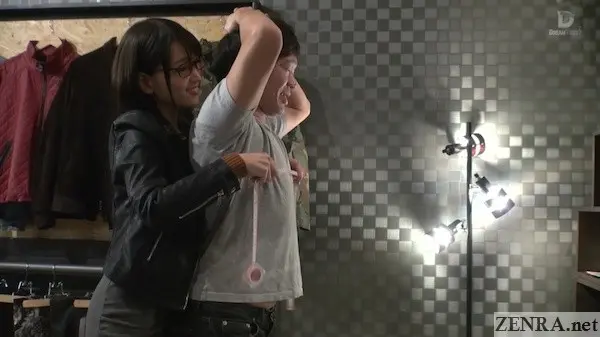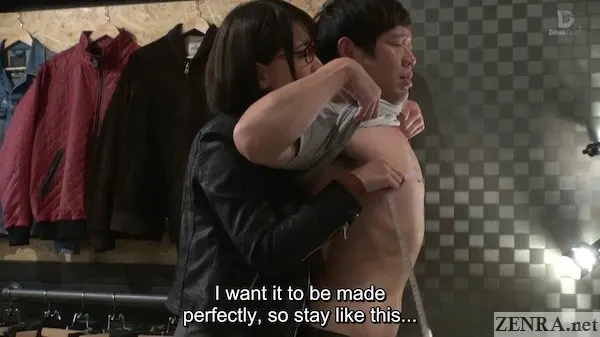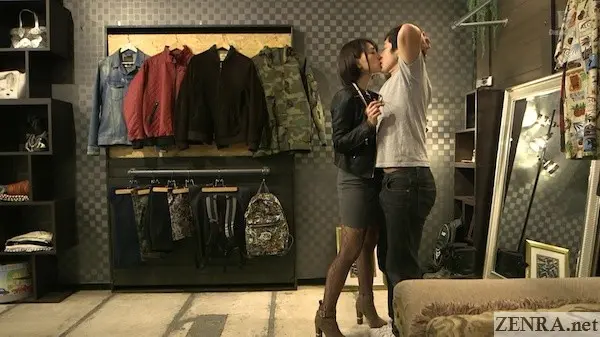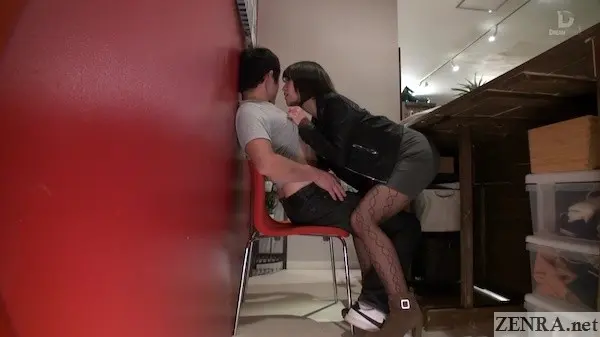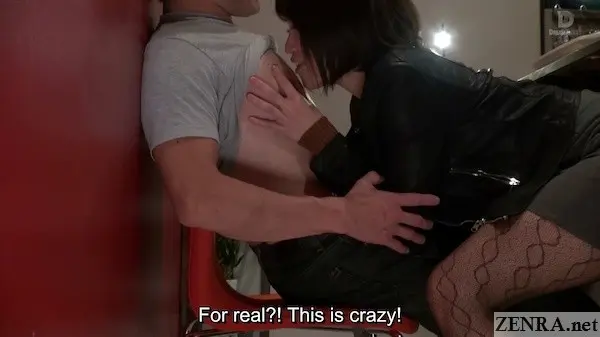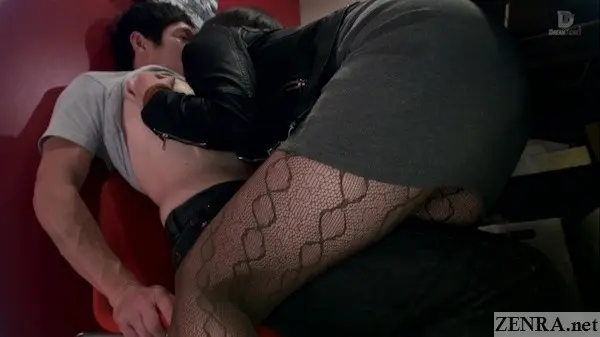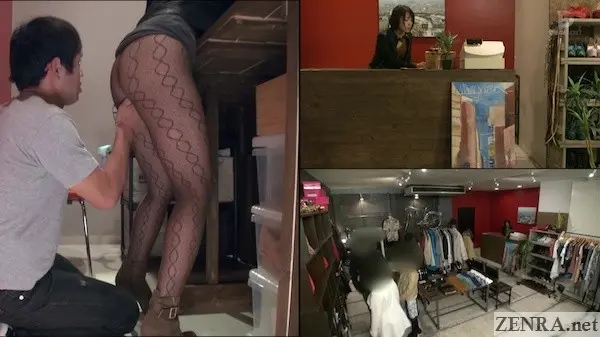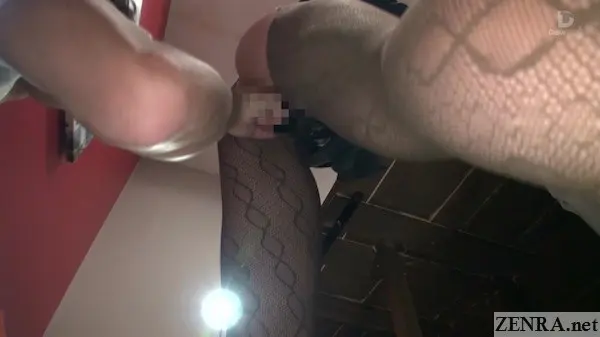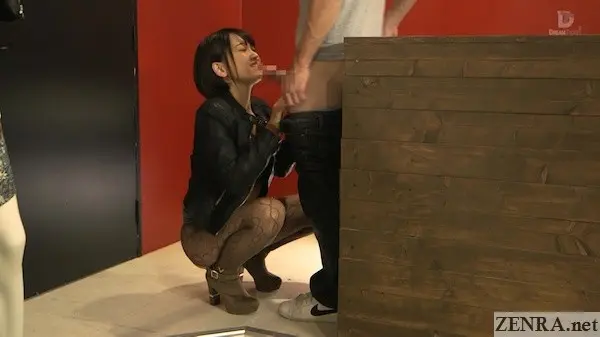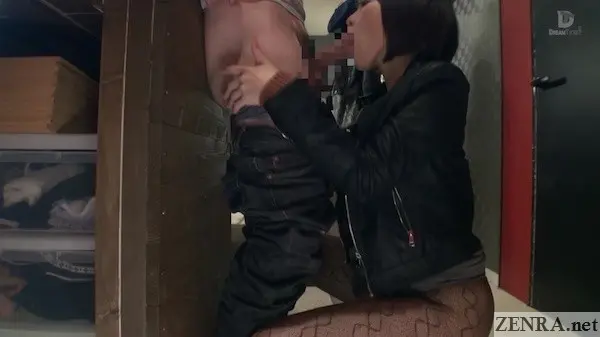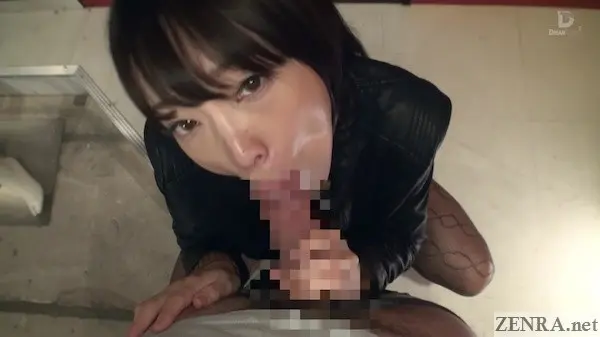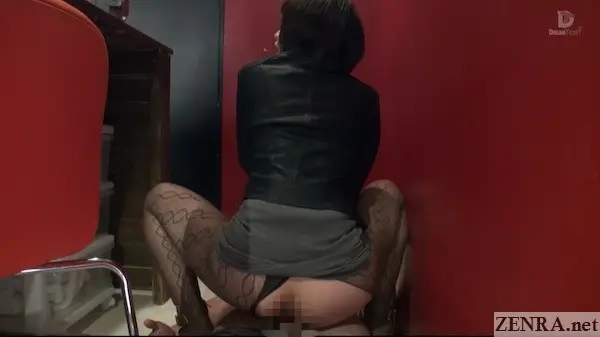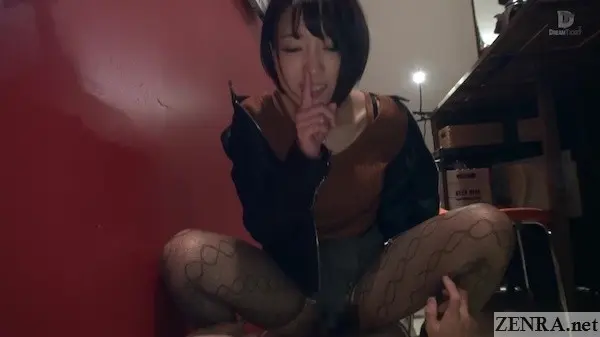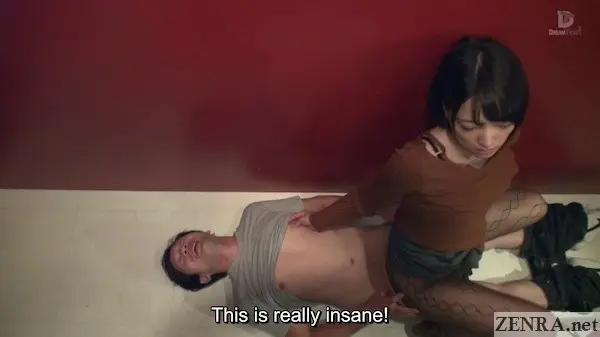 Ameri Hoshi - Temptation Clothing Shop
Timing and Translation by Patonyan


One of the best things JAV can concoct are movies that take the 'hold the moan' situation and somehow make it a reality. These are the kinds of scenarios that in real life would be darn near impossible to pull off. First and foremost would be to even have a partner that'd be willing to do something so risky and of course being caught could see everyone involved facing an extreme amount of peril. Thus, JAV studios taking everyone's fantasy and via the passions of directors and production staff working 25 hour days building a believable set to pull off the unthinkable.
Yes, with that said, it shouldn't be a surprise that the clothing shop featured in DREAM TICKET's TEMPTATION CLOTHING series is fanciful. Given the fact that they've tweeted before/after shots of the studio in question going from empty to clothing store, this is an open secret. If you really want the real thing, my money's on both TEMPTATION DENTIST and TEMPTATION SALON being shot at actual places of businesses.
Today we're joined by ZENRA newcomer AMERI HOSHI in what could be the final iteration of the TEMPTATION CLOTHING SHOP series. I don't know the status of it now. The fact that the director is still very active and this studio is owned by the WAAP Group, my money's on simply giving the theme a breather rather due to not seeing any more like it. After all, unlike regular JAV movies, something like this requires a great deal of prep.
AMERI HOSHI does a wonderful job as an amorous employee. After seeing NAO JINGUJI somewhat falter due to not yet being able to successful command a leading role and her obvious inexperience with working at a clothing store, it was nice seeing someone who walks the walk, talks the talk, and also is into some really kinky and dangerous play. The glasses also really suited her; AMERI normally goes without them, but here she nails that intellectual yet willing to having some fun vibe that really works in a movie like this.
I can imagine one of the reasons why DREAM TICKET decided to put this series on ice is simply running out of ideas. The downside to today's TEMPTATION CLOTHING SHOP is yet again we're given pretty much the same scene structure in almost the same order again starring many familiar actors. When I see the same scenarios done again and again, I really wish studios would listen more to their fans about ways to spice things up. I've written ideas specifically about this series in previous reviews and maybe when/if we see more like it, we'll be given a fresh perspective on extreme 'hold the moan' play.
Lines of Subtitled Dialog: 993
4 Files 4.68GB
02:07:02
Overall Satisfaction
7/10
Pros
+A worthy send-off to a series with a questionable future.
+Very risky 'hold the moan' play done mostly right.
Cons
-Does not really innovate compared to previous entries.
-Stars some very familiar faces which hurt the realism.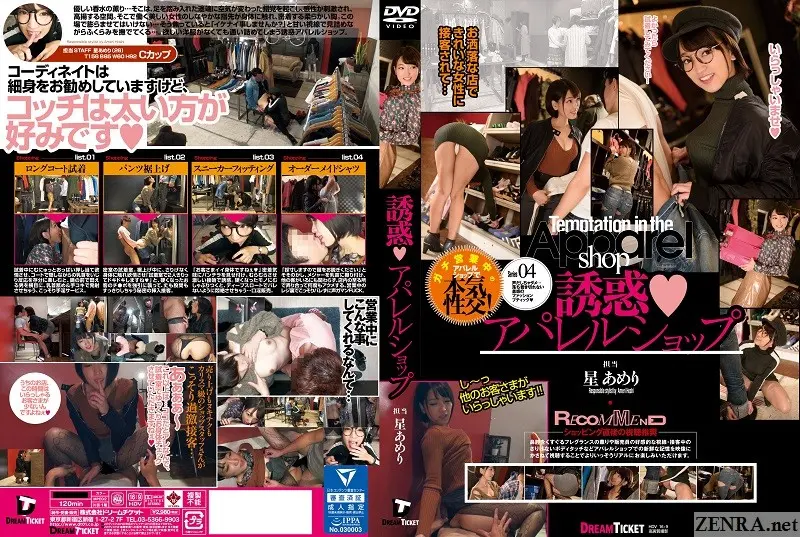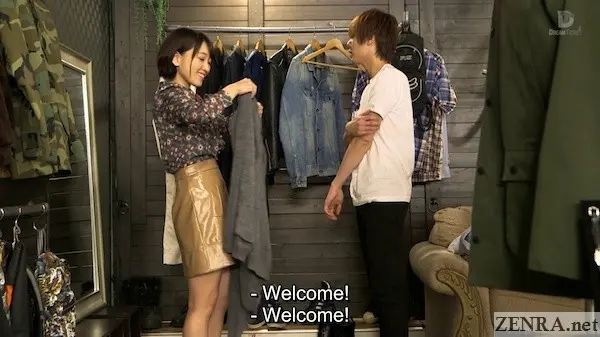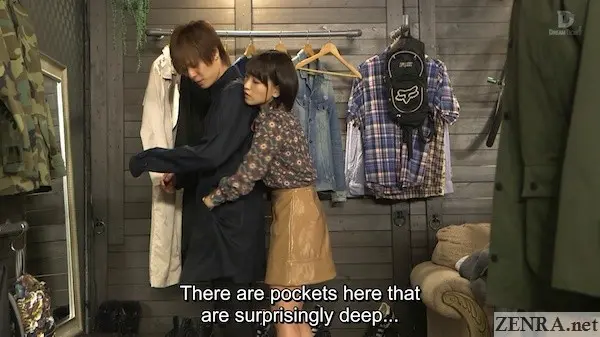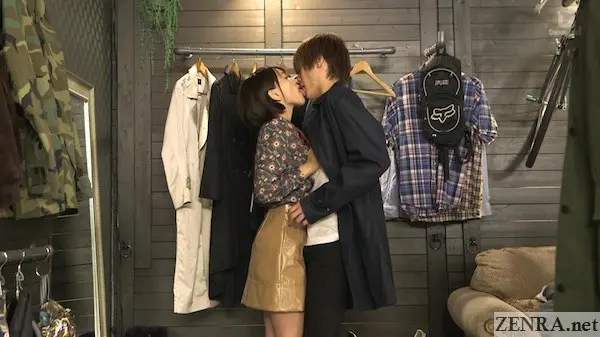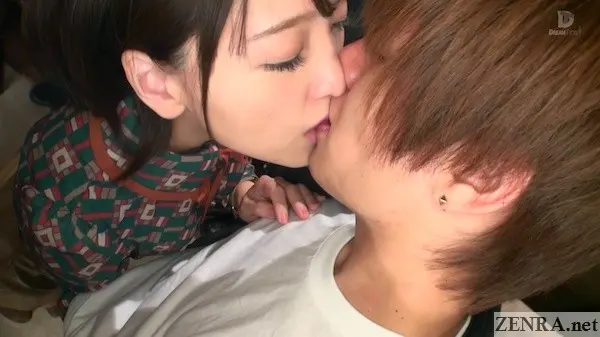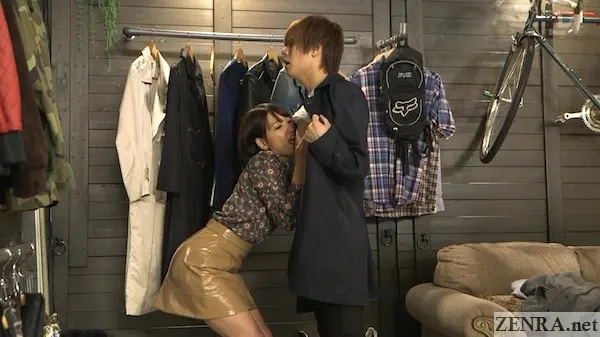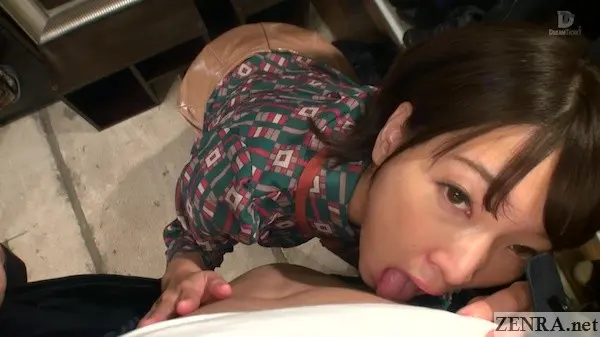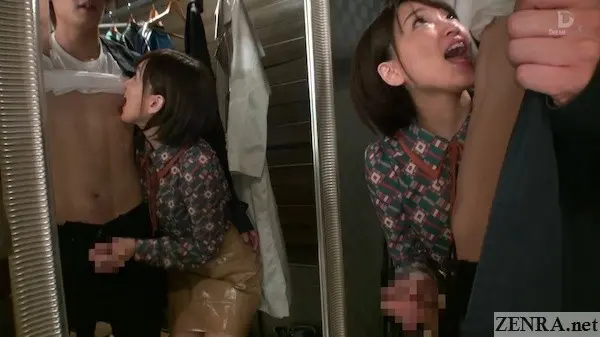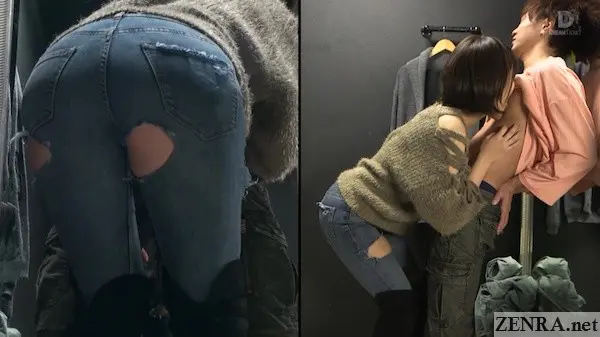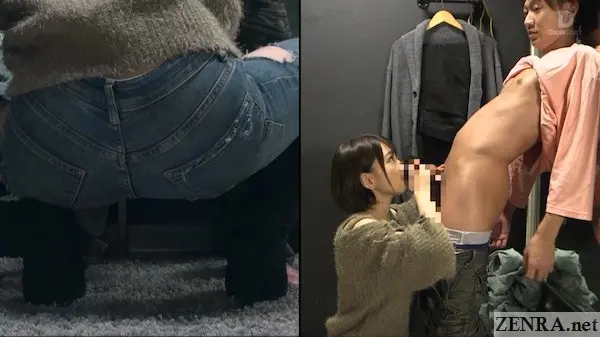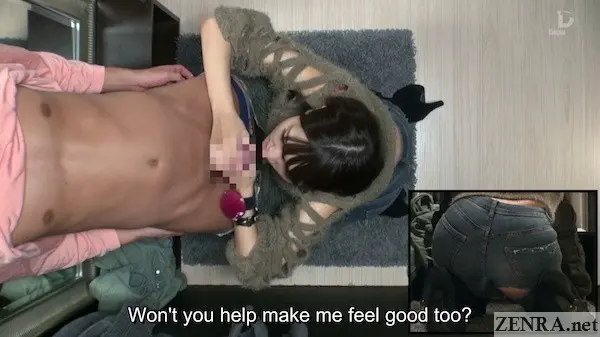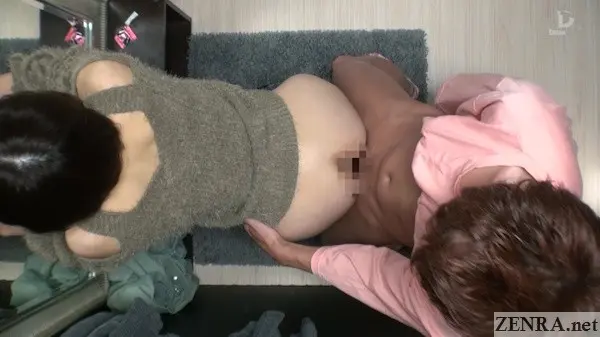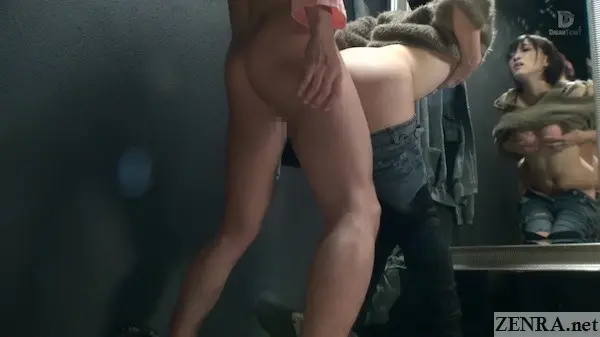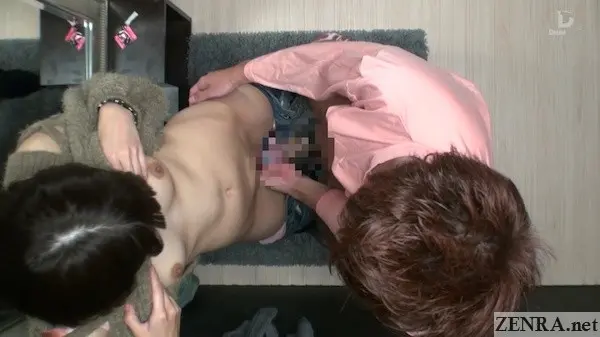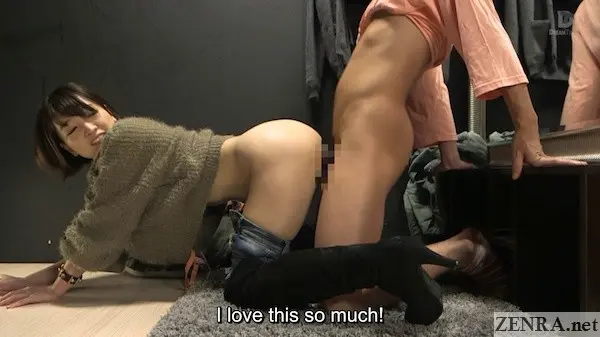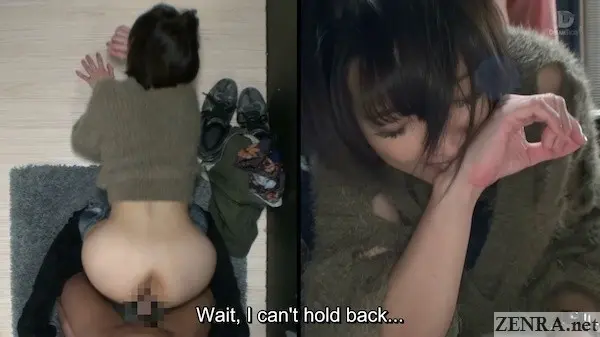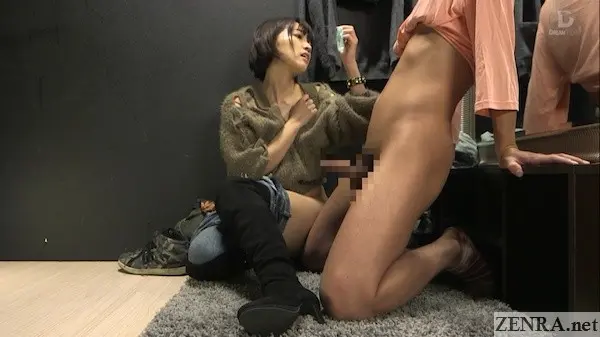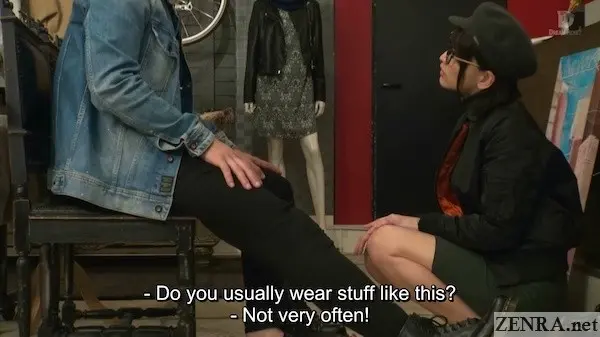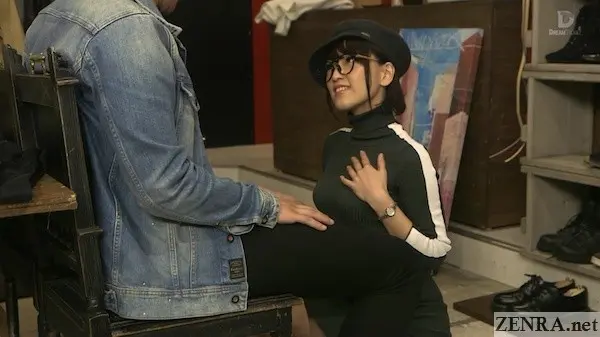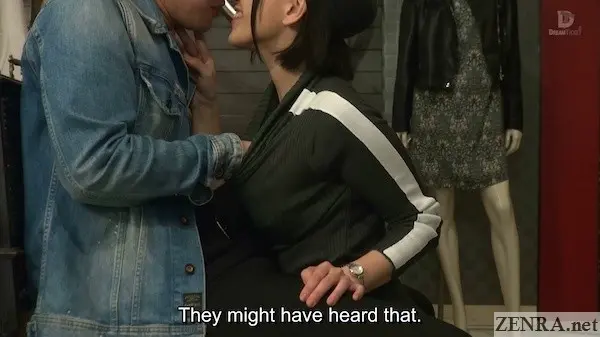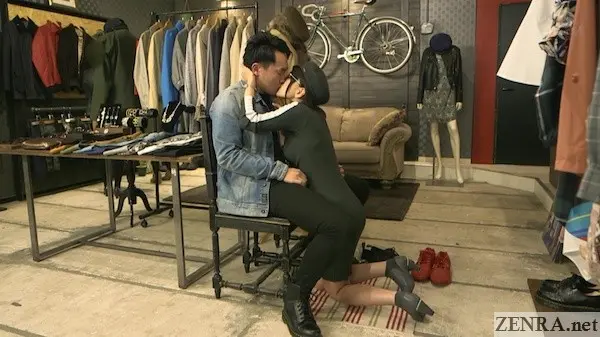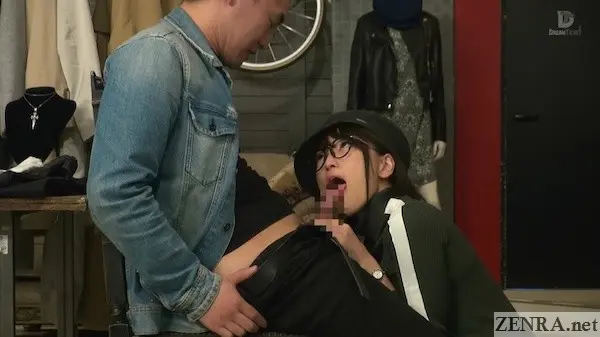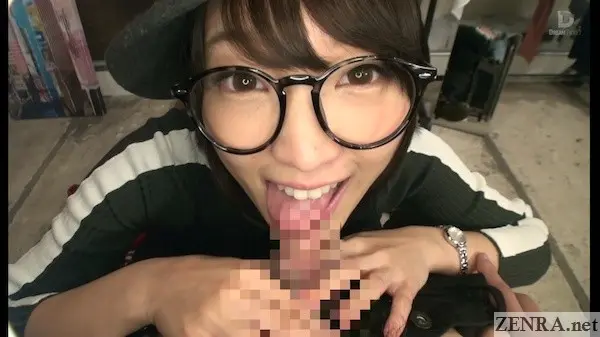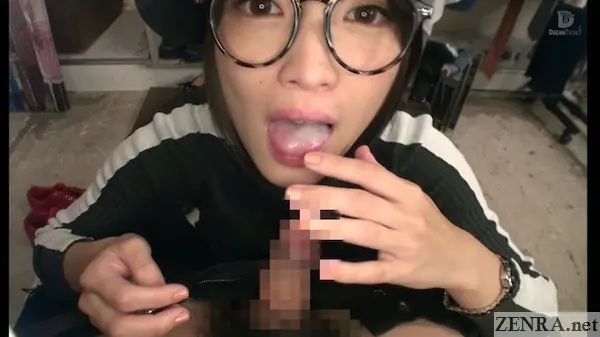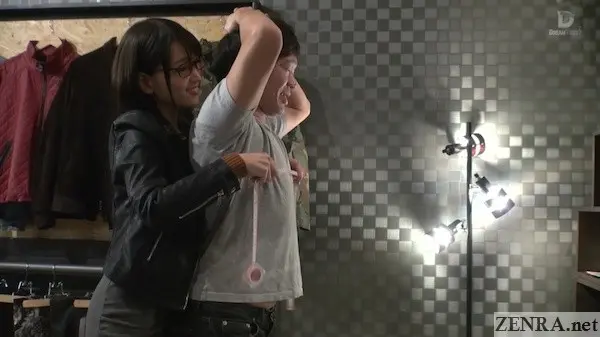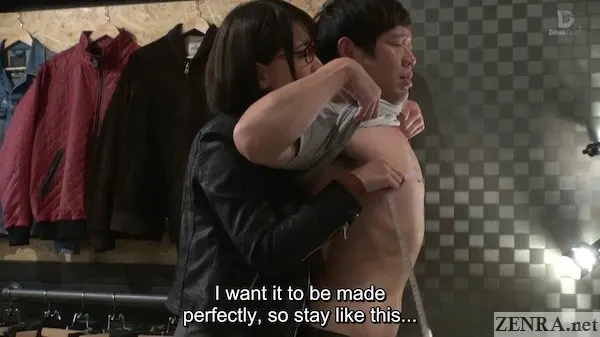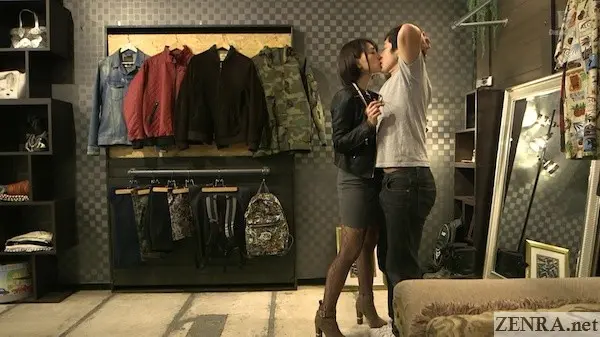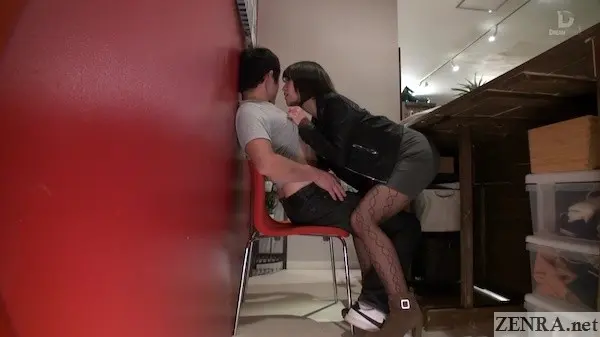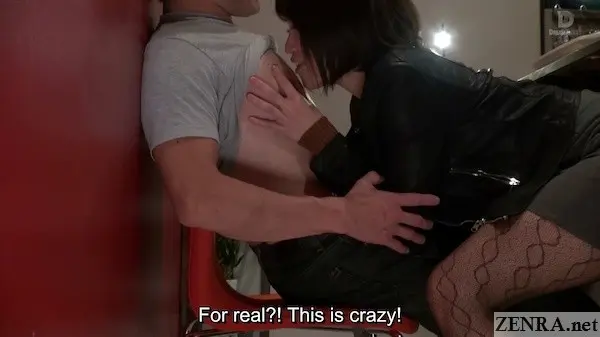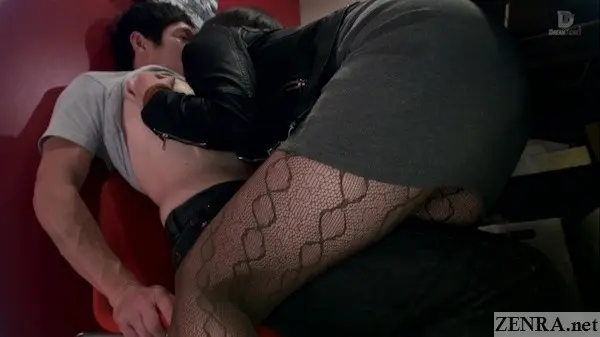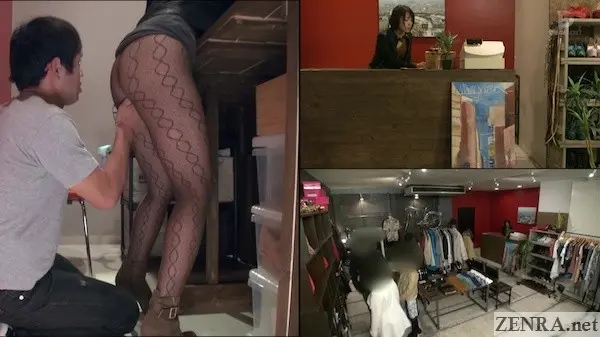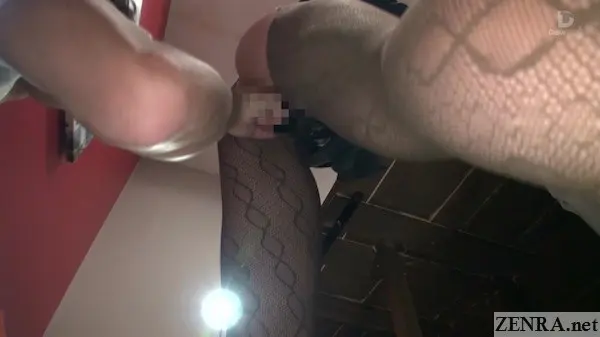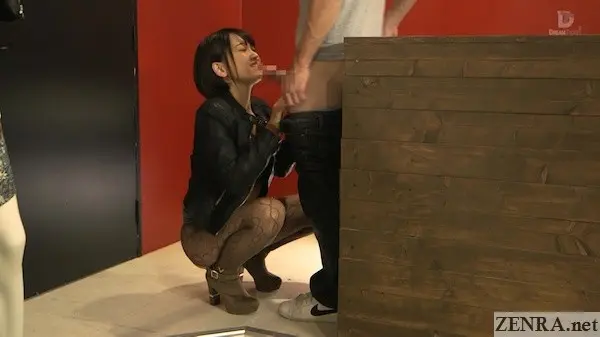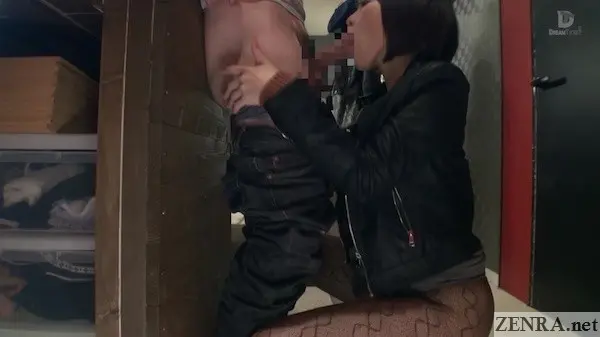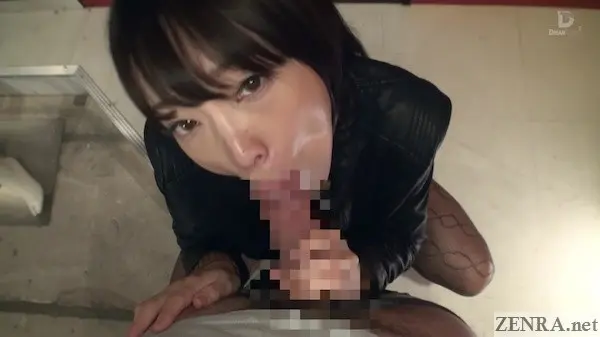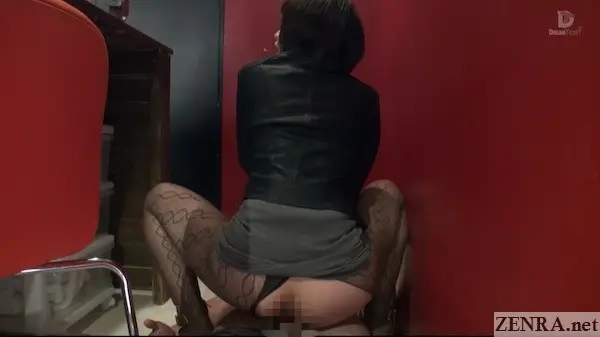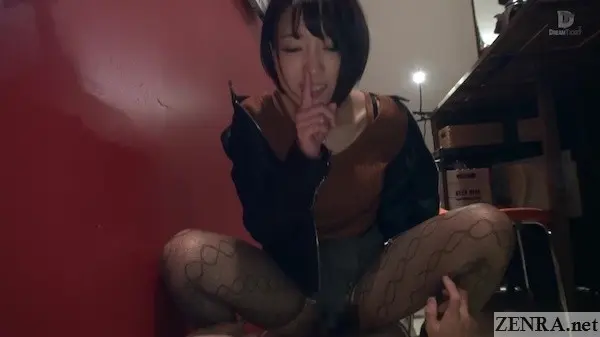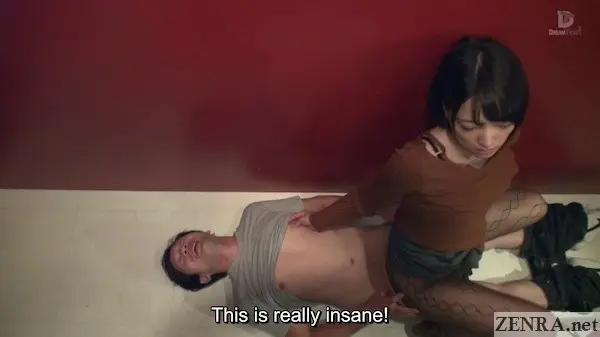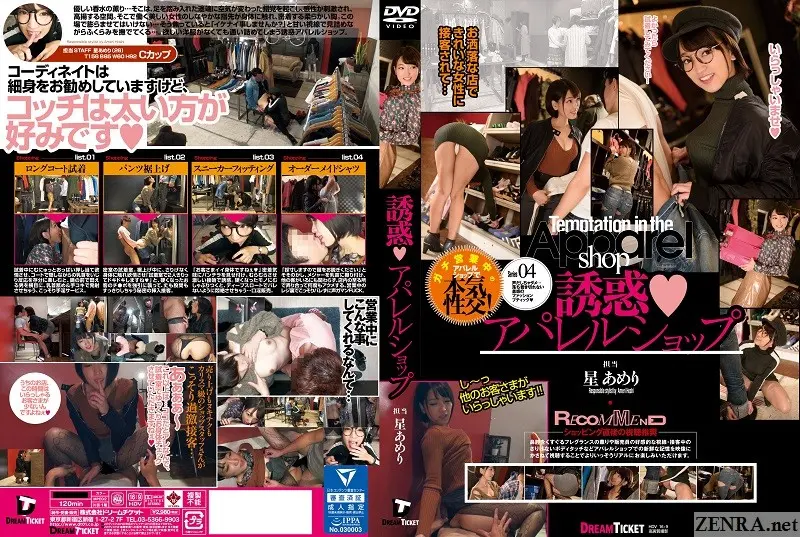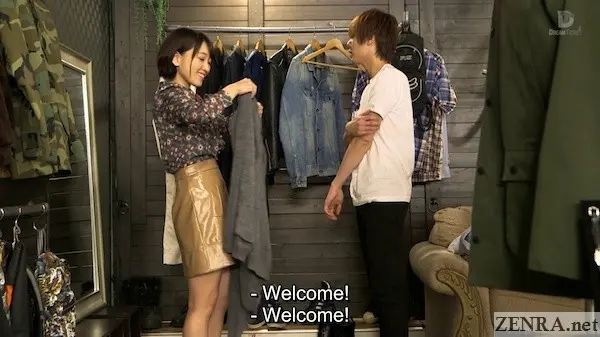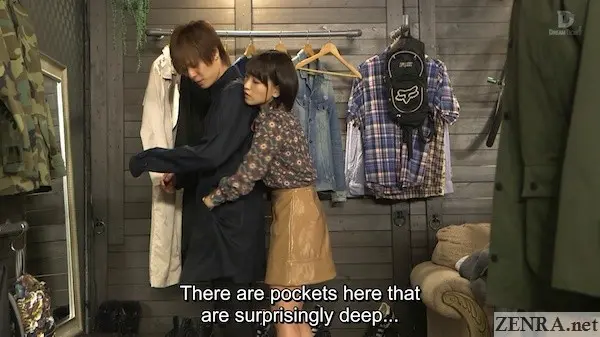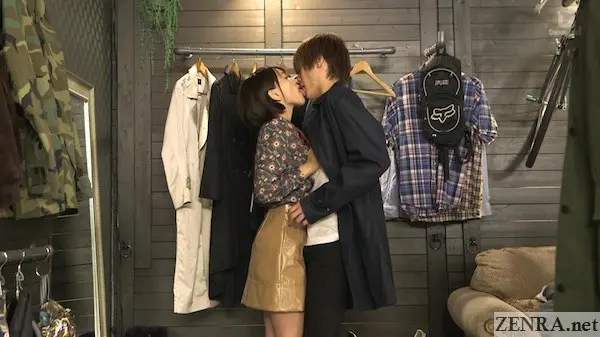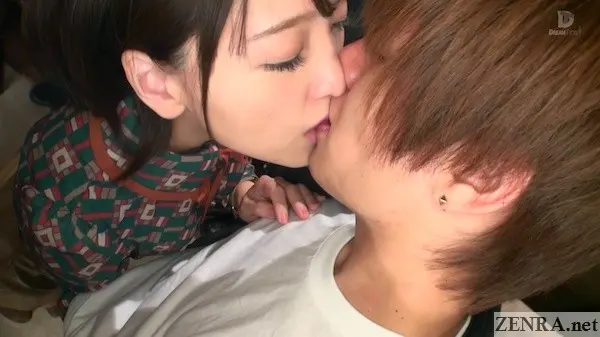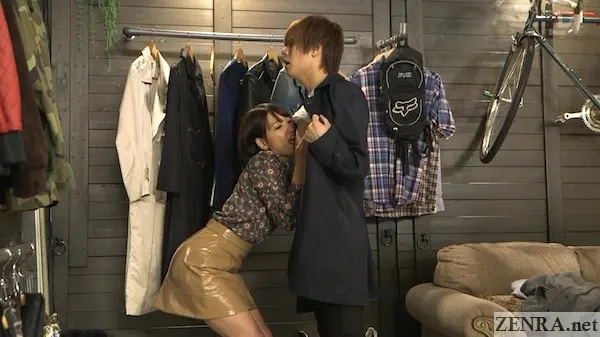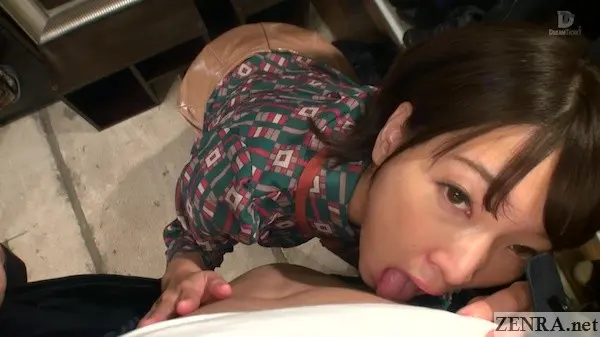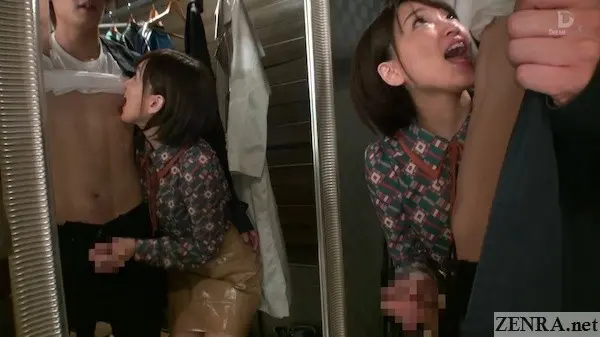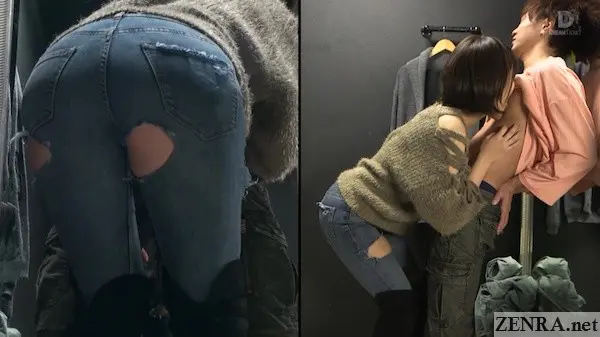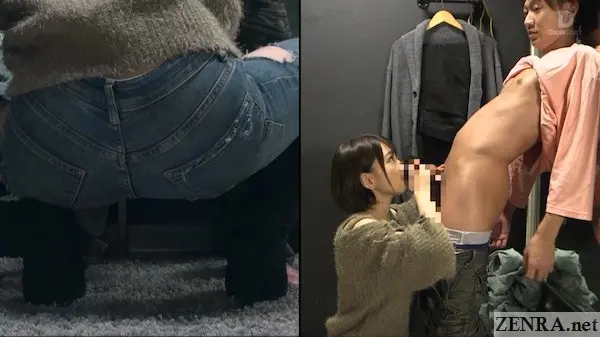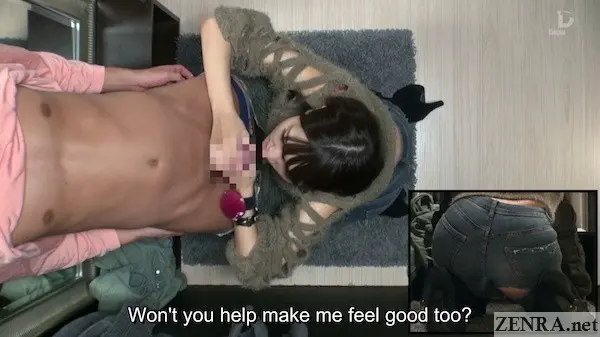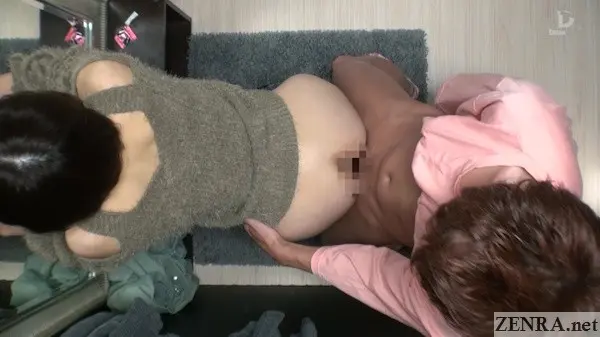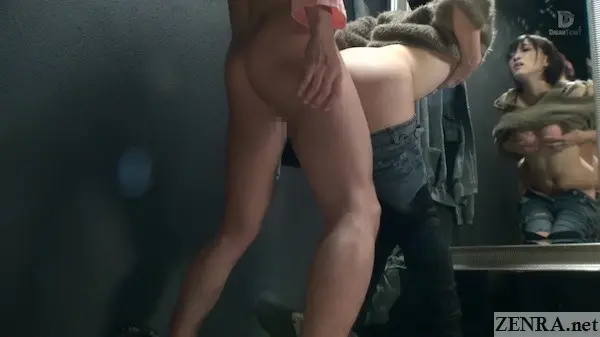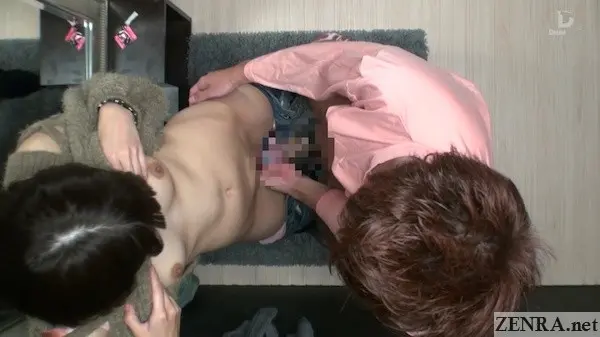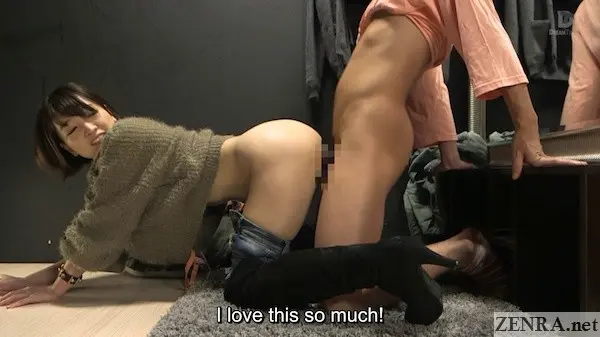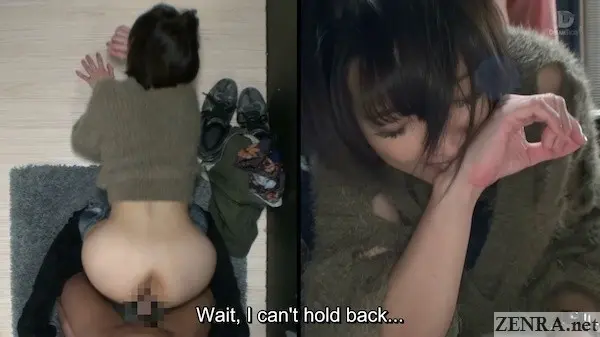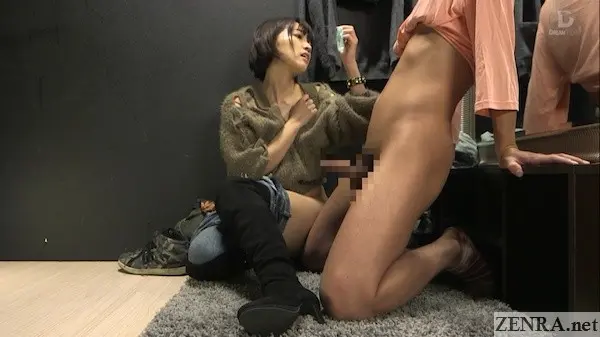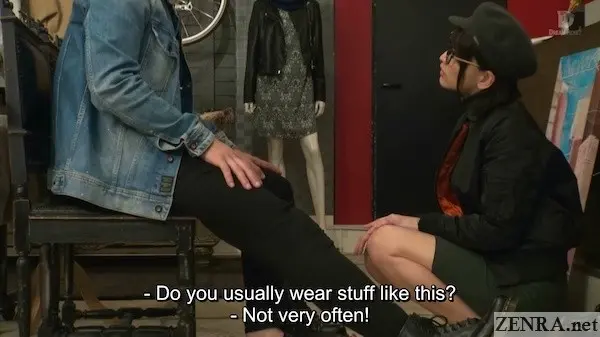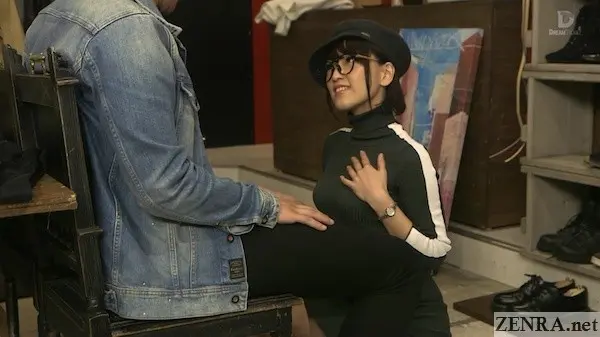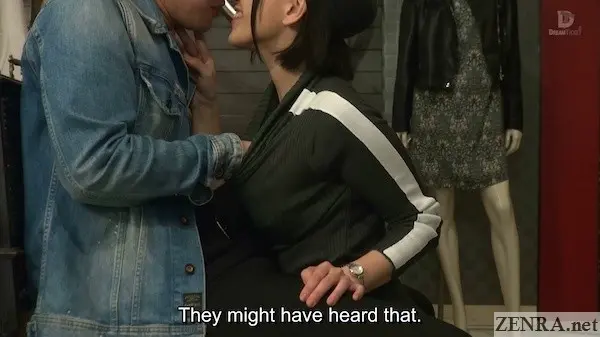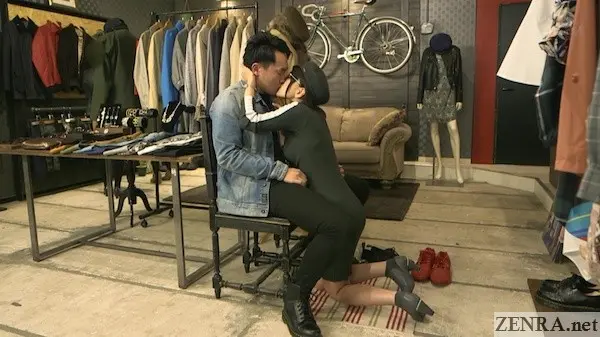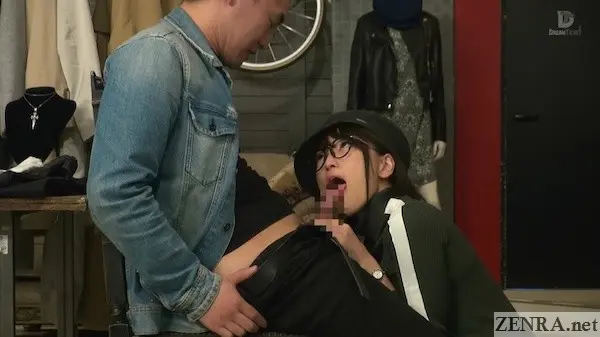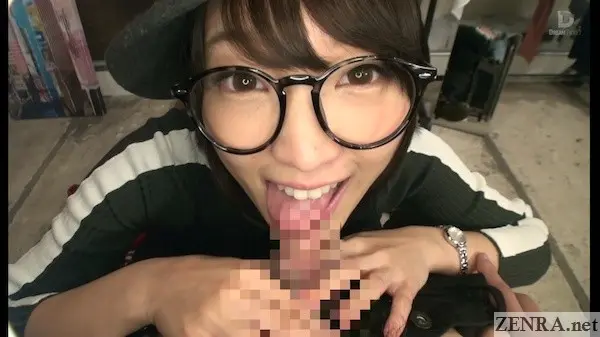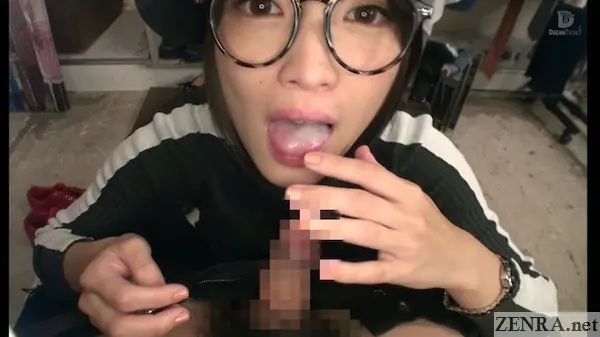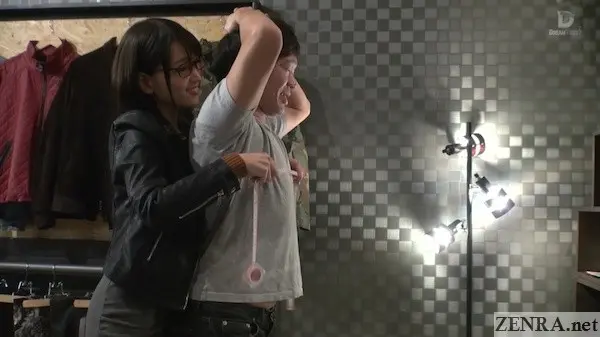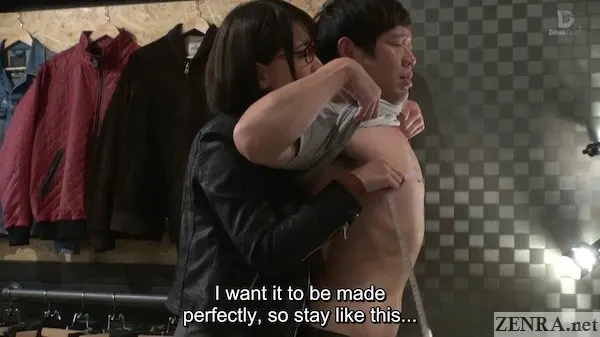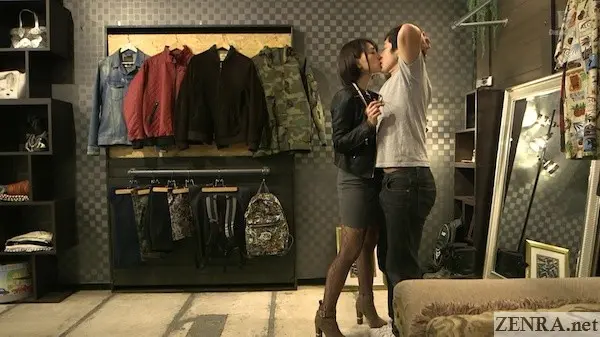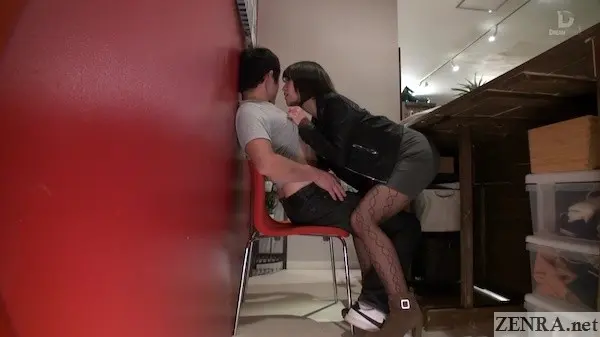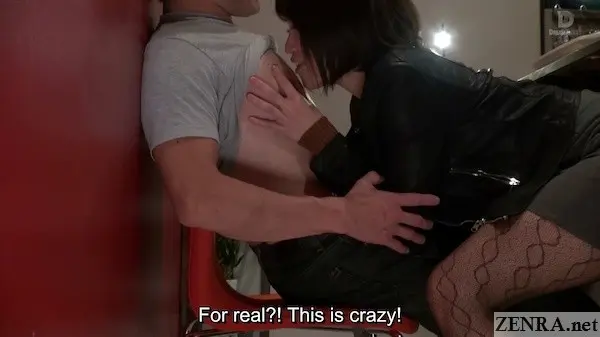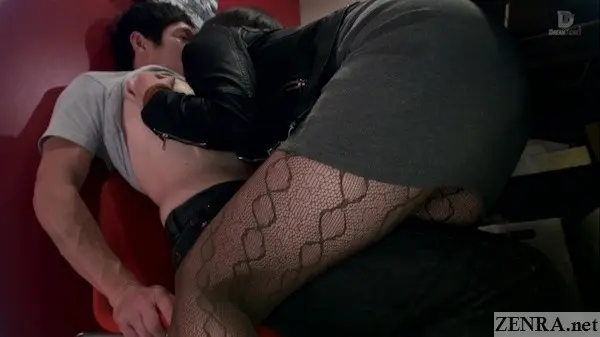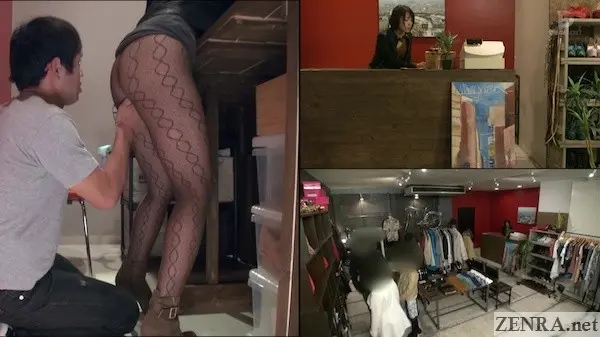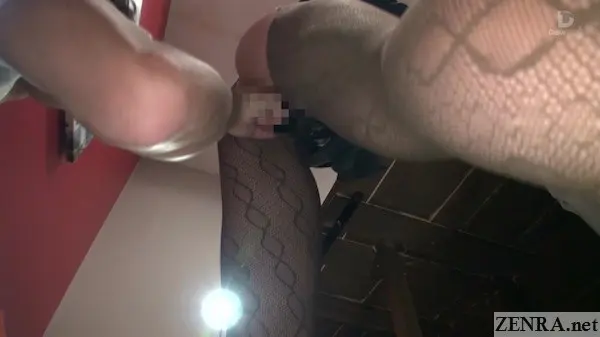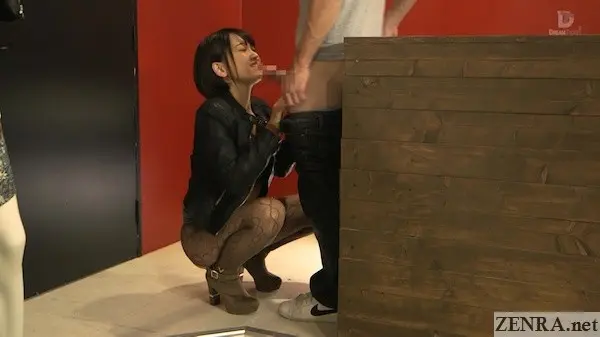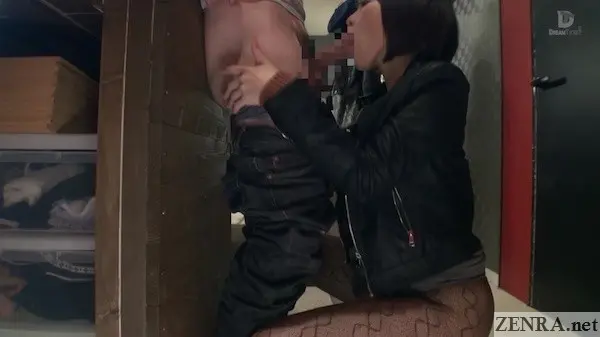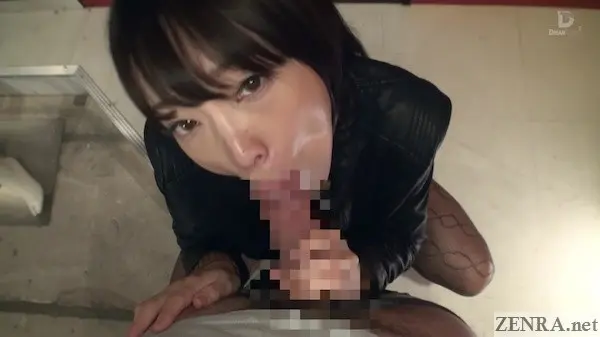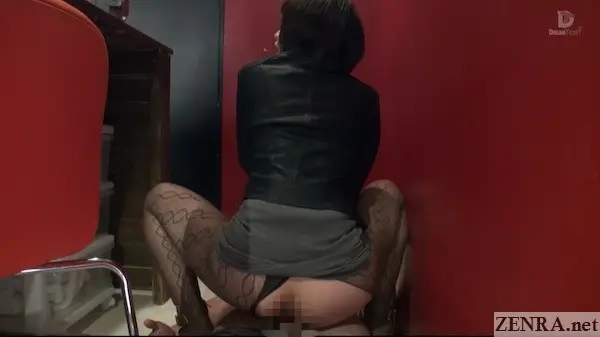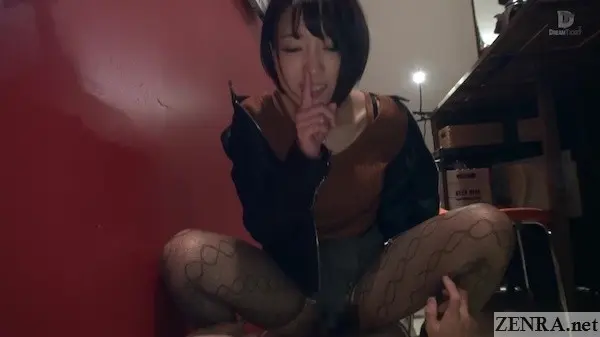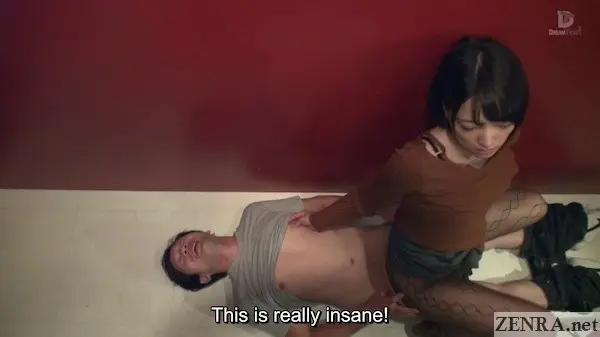 Ameri Hoshi - Temptation Clothing Shop