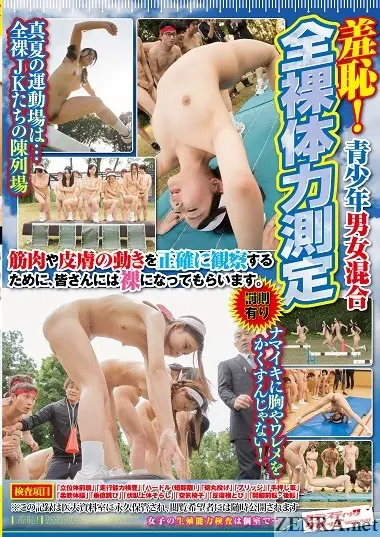 Stark Naked School Body Endurance Testing Day First Half
Published September 11, 2020
College mandates all incoming students must pass a full gauntlet of endurance tests...in the nude and while being filmed.
Stark Naked School Body Endurance Testing Day First Half
Published September 11, 2020
#Subtitled
#HD
#Exclusive
College mandates all incoming students must pass a full gauntlet of endurance tests...in the nude and while being filmed.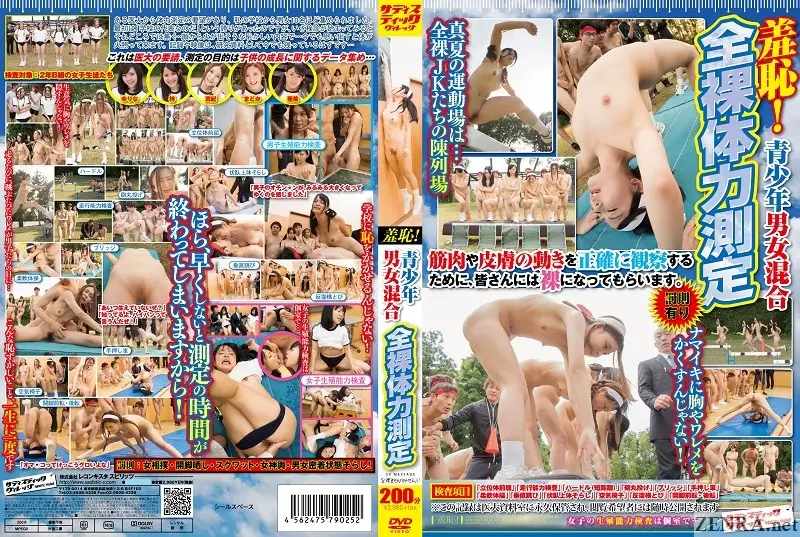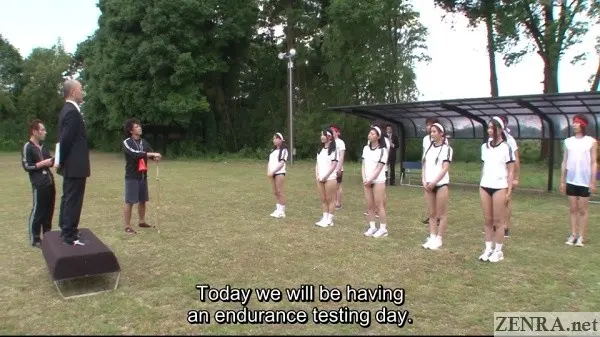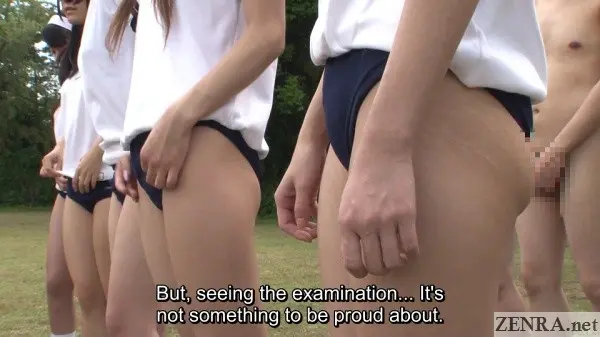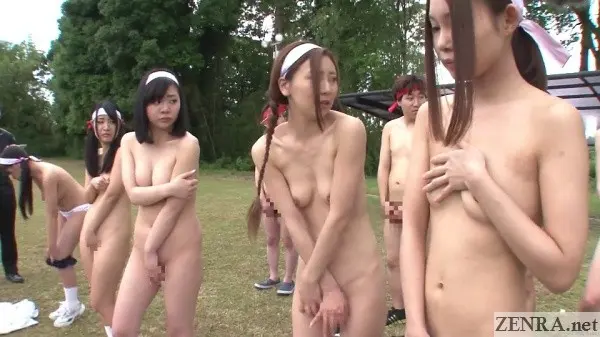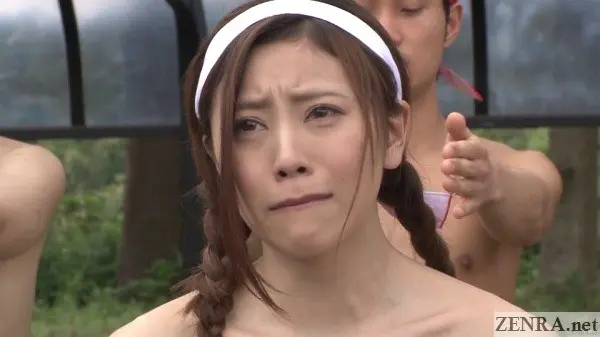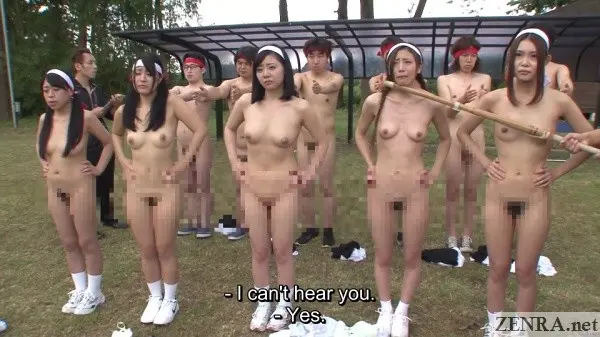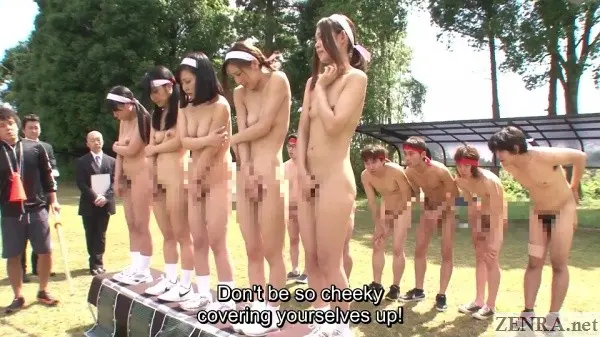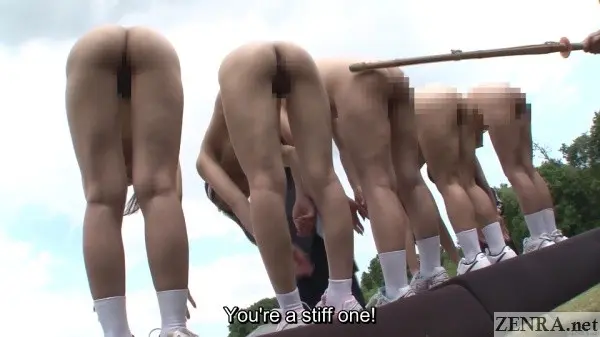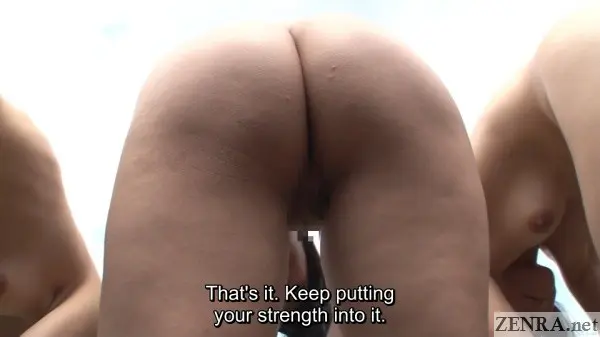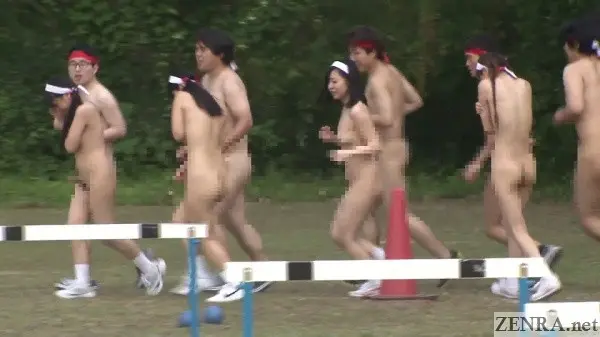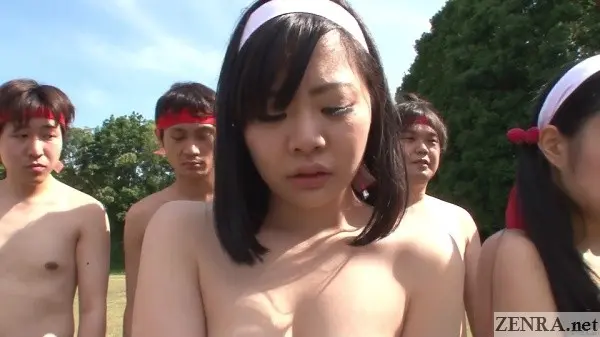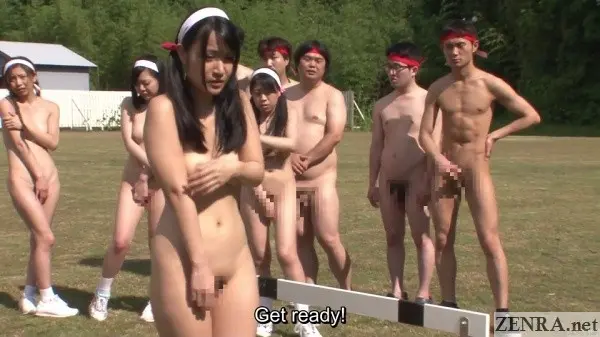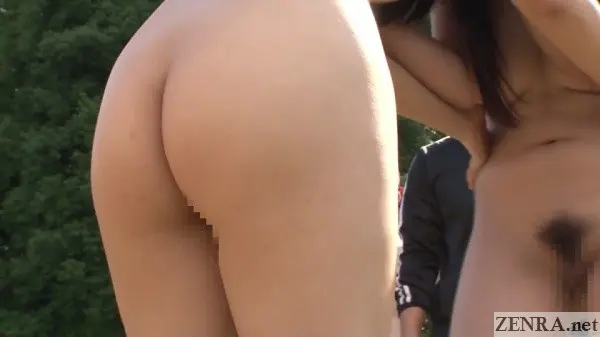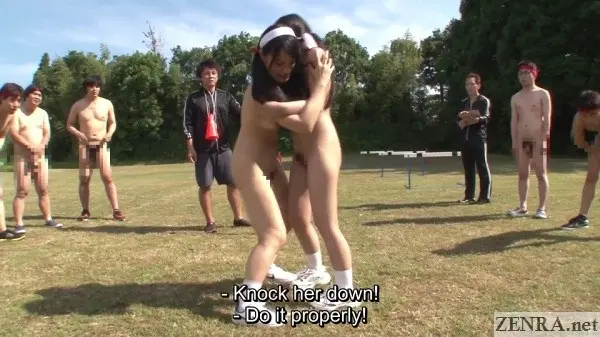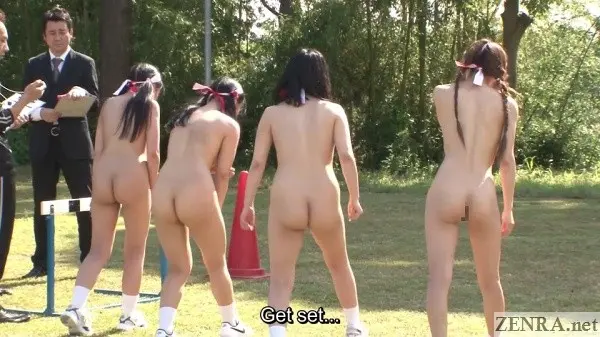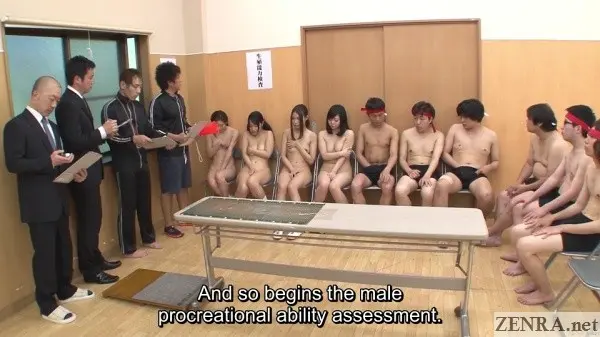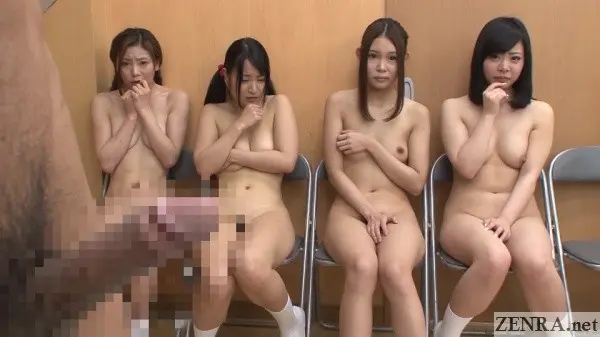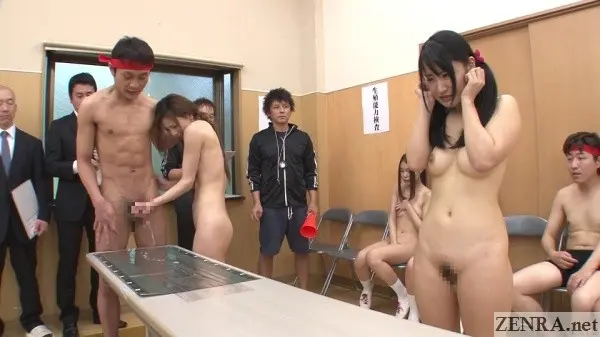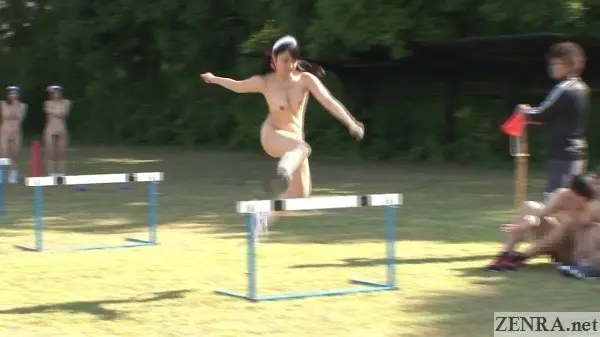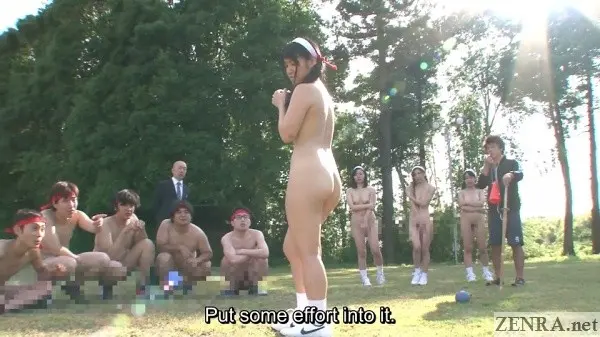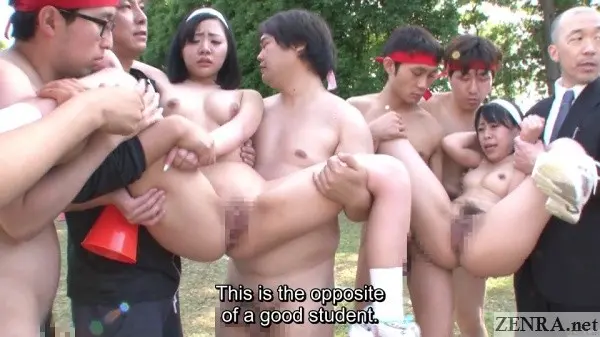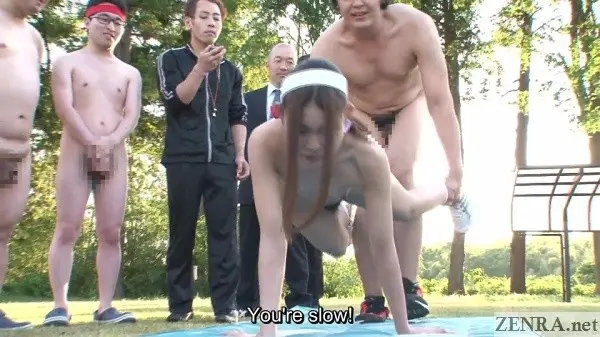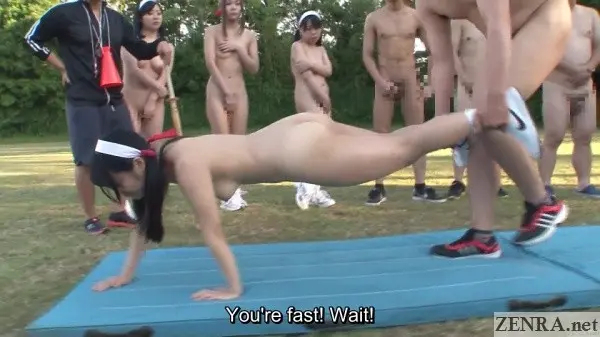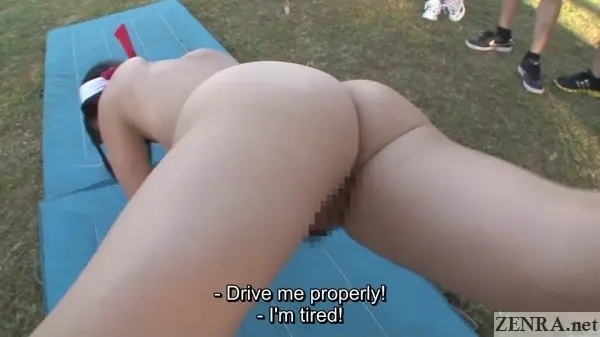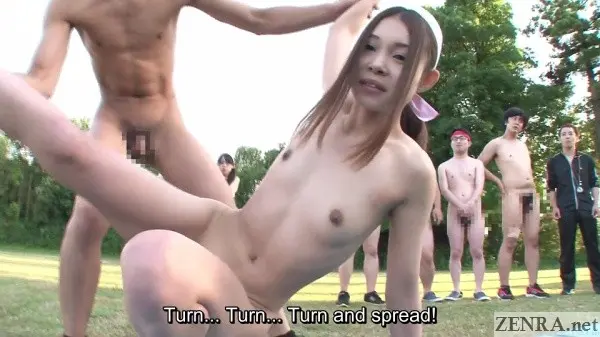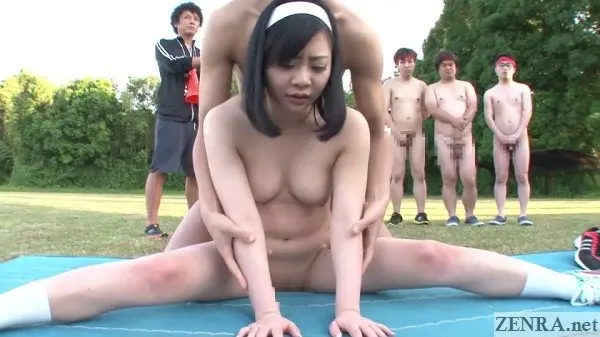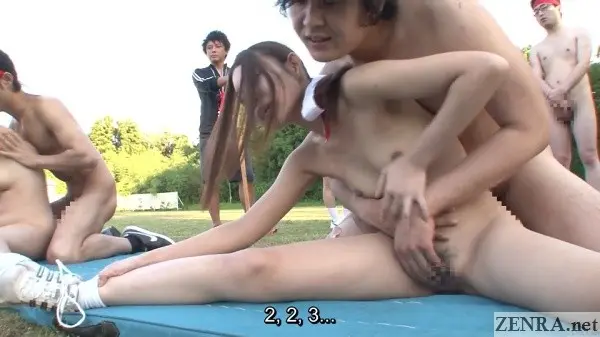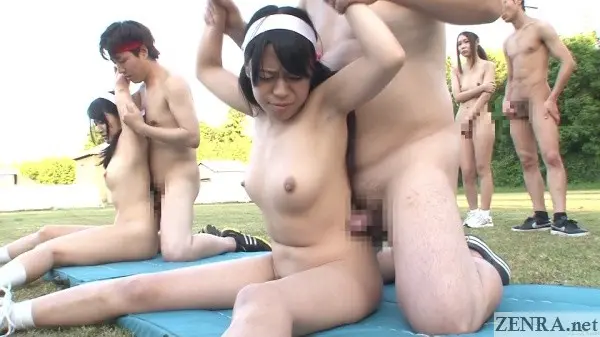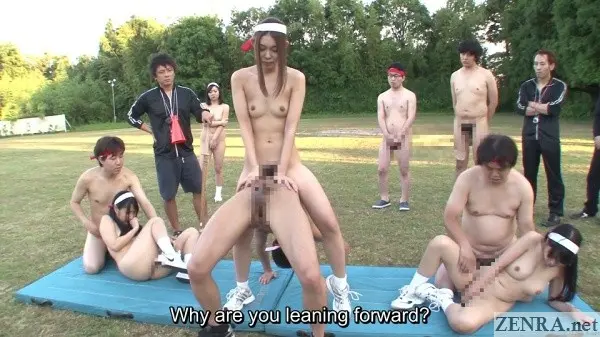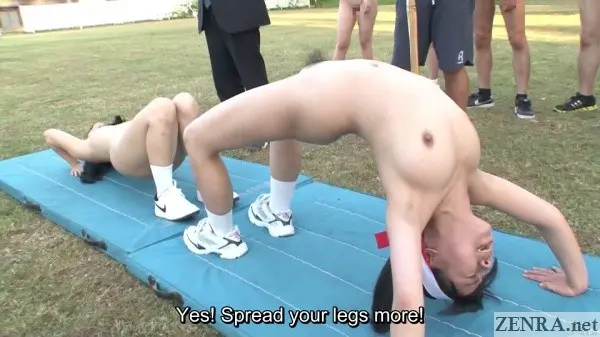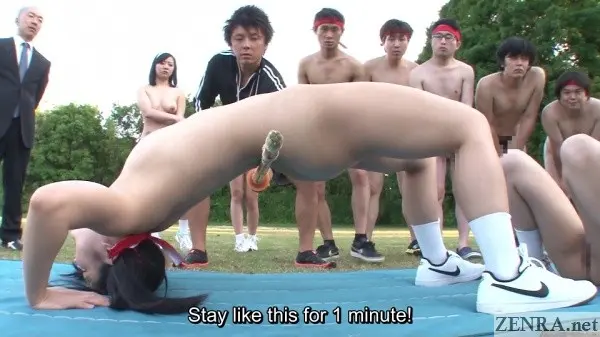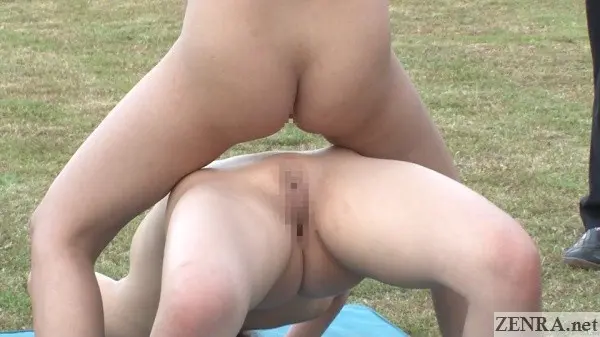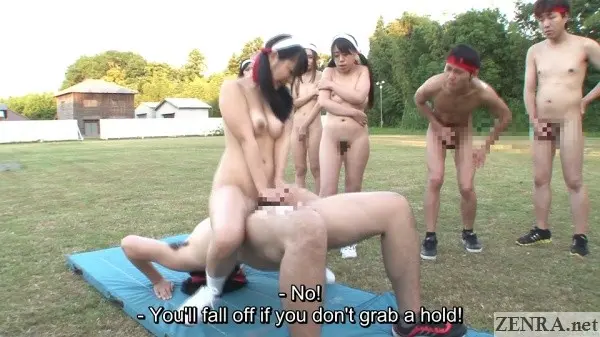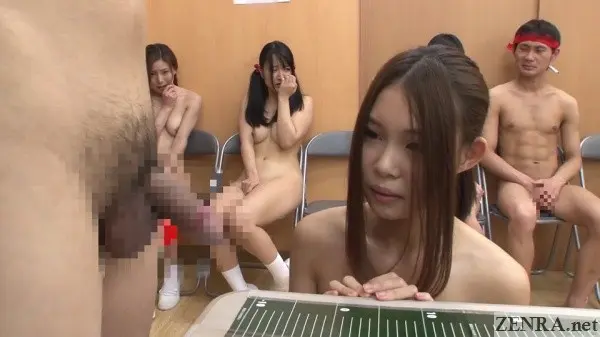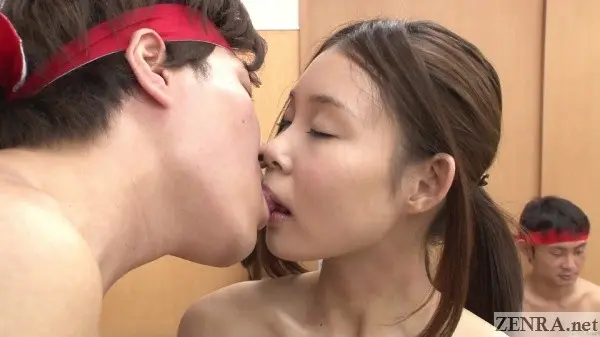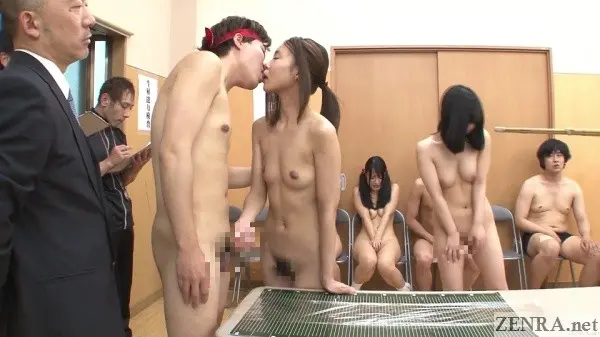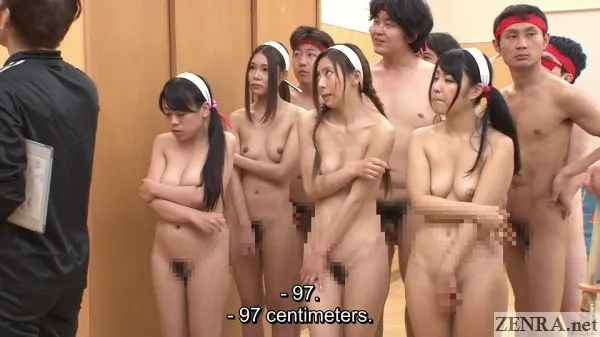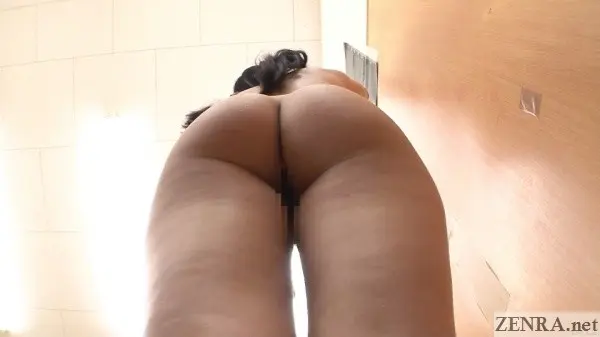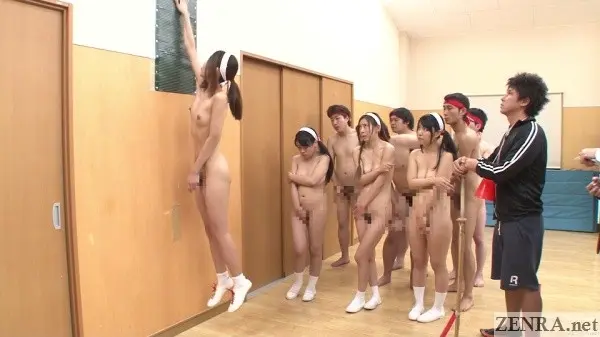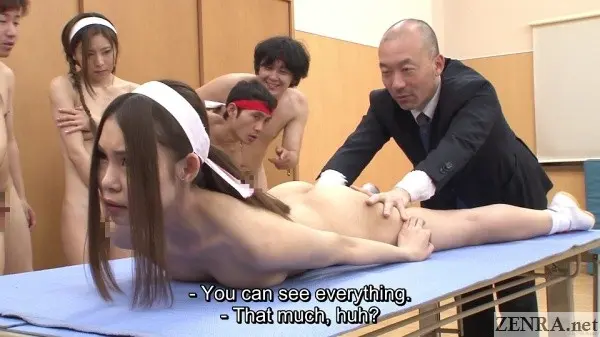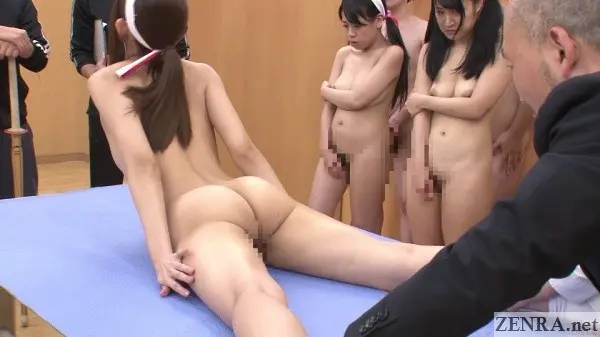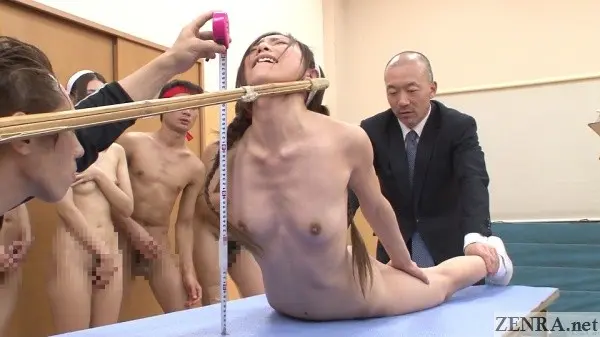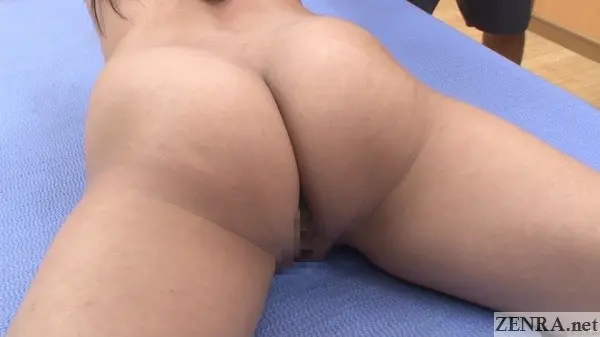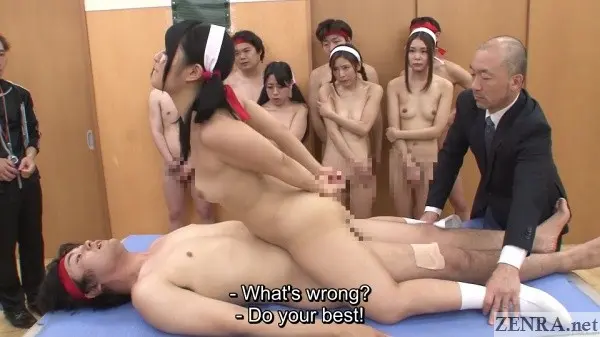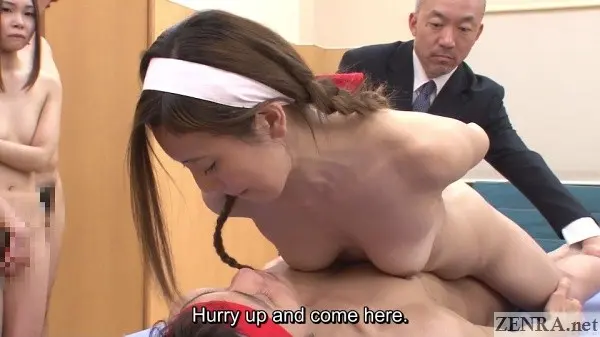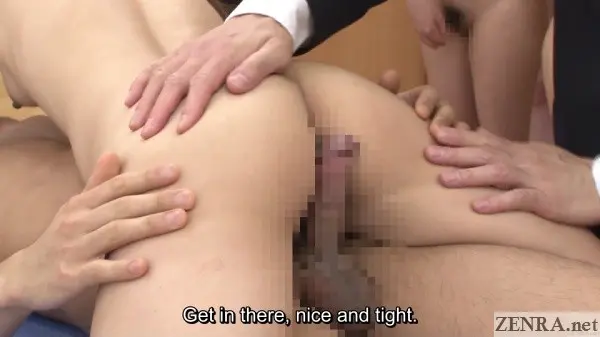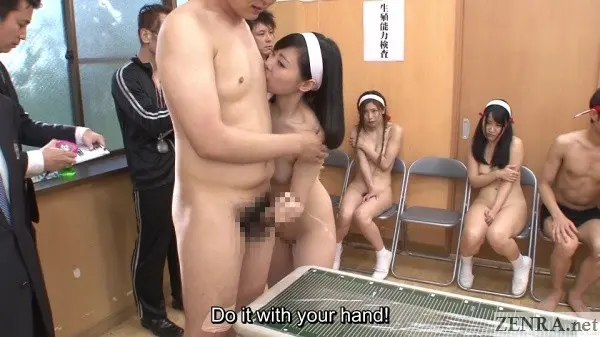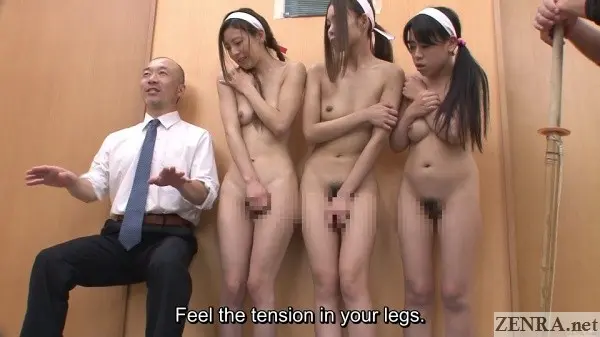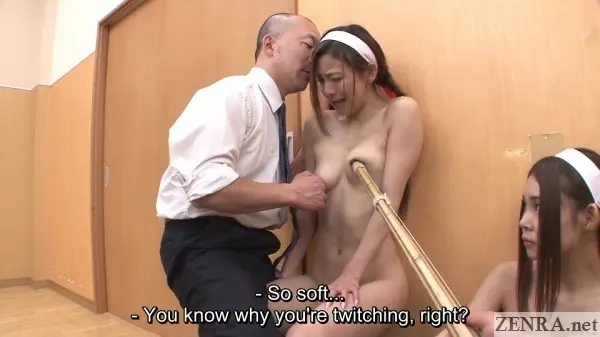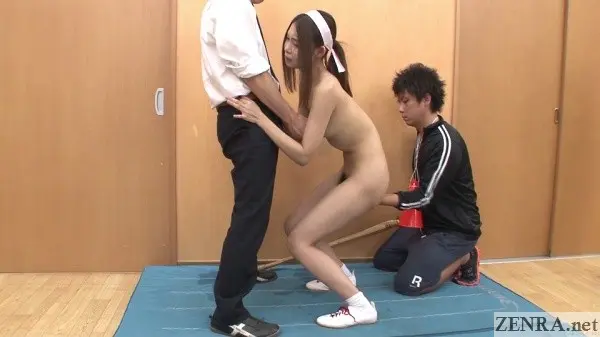 Stark Naked School Body Endurance Testing Day First Half
Timing and Translation by Patonyan
(Continue to Second Half)


We always try to push out school-themed updates this time of the year and what better way to do so than with something truly devious by resident JAV industry pranksters SADISTIC VILLAGE? That's what they're known for through and through: "instigator porn" that usually features women or in today's case a group of five incoming college students being put through the wringer of extreme stark naked embarrassment as a means to finally get into their desired school.
STARK NAKED SCHOOL BODY ENDURANCE TESTING DAY involves 'filming' new students performing various physical exercises for future 'study'. We're not given too much information about the 'why' outside of simply needing to clearly see muscular development, but who are we to complain? We're here just for the eye candy and the extreme embarrassment of seeing a group of mortified Japanese schoolgirls try their hardest to maintain composure while performing exercises well enough to secure placement. And that's not as easy as it sounds when some of those exercises are slightly modified in ways quite sexual.
Shame is the name of the game and I'm happy that all the JAV stars played along with it from start to finish. Thankfully, what we don't get in BODY ENDURANCE TESTING DAY is some great embarrassing and naked footage that quickly volte-faces to by-the-books sex. That'd be nice from a visual perspective, but would ruin the immersion the director, production crew, and of course the huge cast went all in to prevent. Most exercises may sound tame at first (stretching? running? male procreation assessment?), but when done naked and with aroused male classmates watching and pleasuring themselves, the eroticism mixed with shock reaches fever pitch early on and remains that way for the whole 200 minutes. Every time an embarrassed schoolgirl bends over with firm instructions not to hide her shame, naked male classmates gawk, hoot, and holler. These schoolgirls all want to get into college, but is this the price they need to pay to achieve their dream?
RIRIKA HOSHIKAWA steals the show. In fact, she's the only one of the five that has appeared in many titles. While this isn't a brand new movie, I was still surprised to see her playing a student. It was only a year later she played a young mother and while today her again playing a schoolgirl would be really pushing things, she certainly is one of the most beautiful JAV stars in her 30's.
Like other SADISTIC VILLAGE movies with school themes, once again all the sex is shoehorned in at the end. This time the level of embarrassment remains a steady counterweight to the intense sexual passions built up by classmates and teachers, but I really would have liked a more natural transition from physical assessments to all out coitus. This format seems quite common in their work making me think it's purposely done this way due to maximizing filming time (in some scenes, some of the actresses are missing presumably to film their sexual obligations).
Note: the last few minutes containers behind the scenes footage and bloopers! Don't skip it!
Lines of Subtitled Dialog: 2068
4 Files 4.51GB
02:02:00
Overall Satisfaction
8/10
Pros
Ample stark naked footage of mortified Japanese schoolgirls in very exposed positions.
Amazing outdoor footage.
Cons
Shoehorned sex at the end.
Mosaic during some of the lineup portions is done somewhat poorly.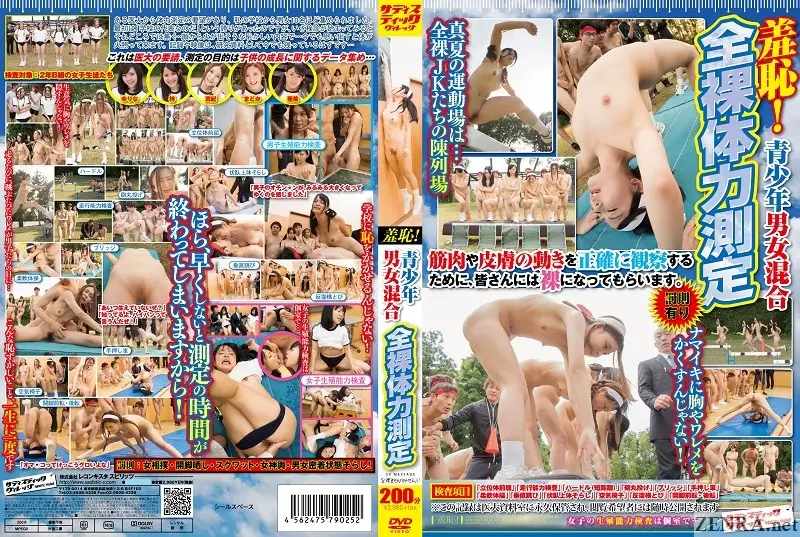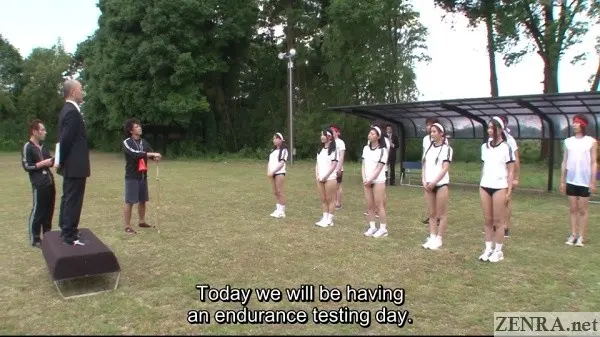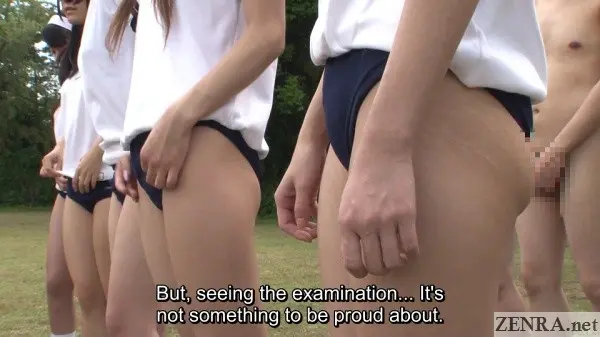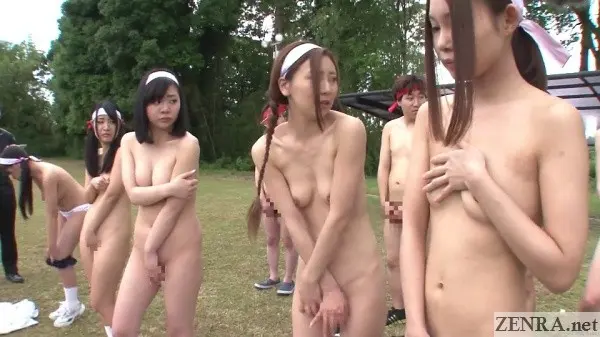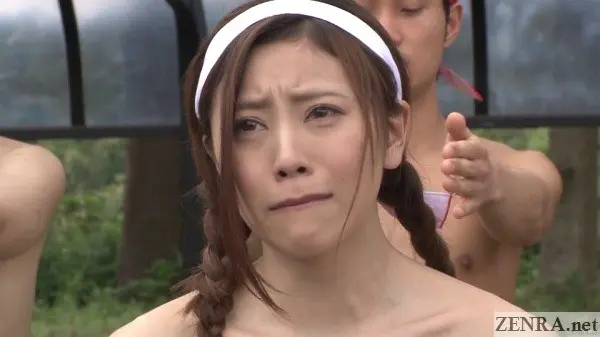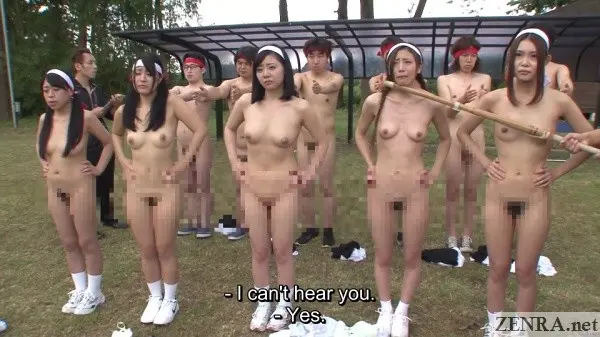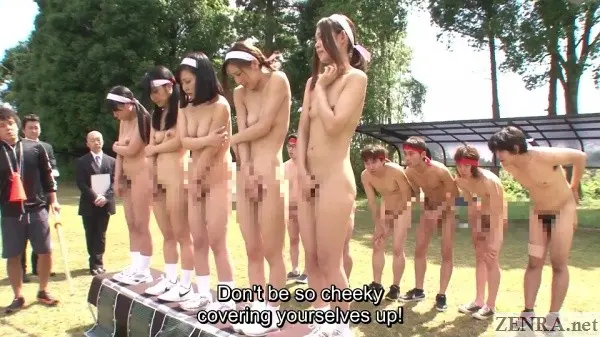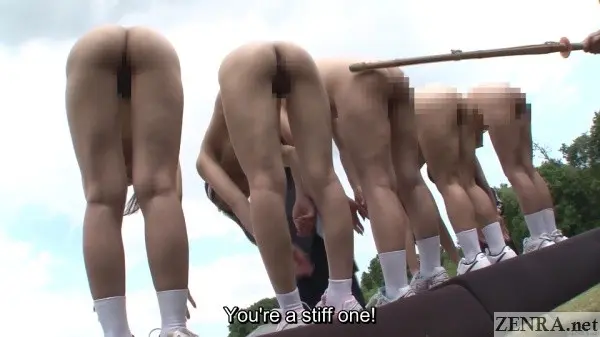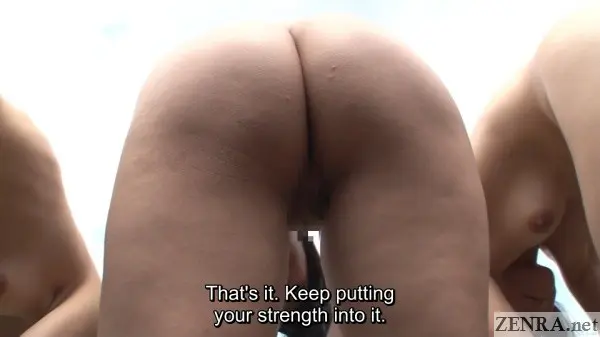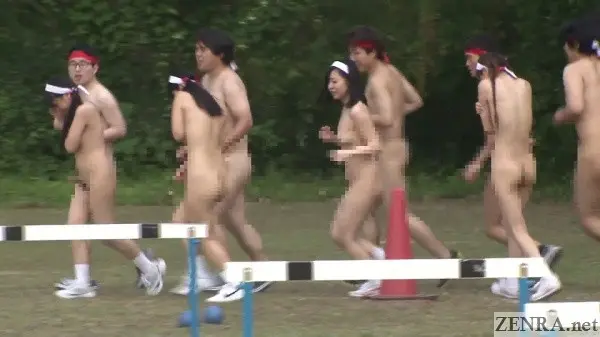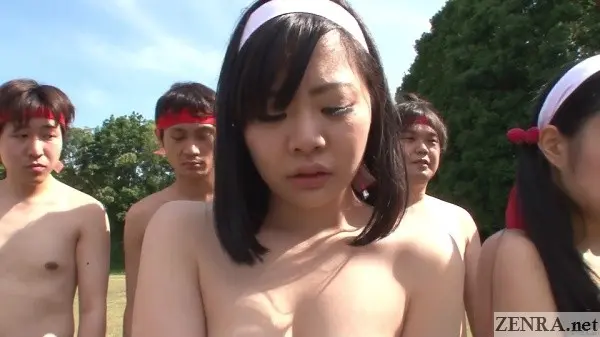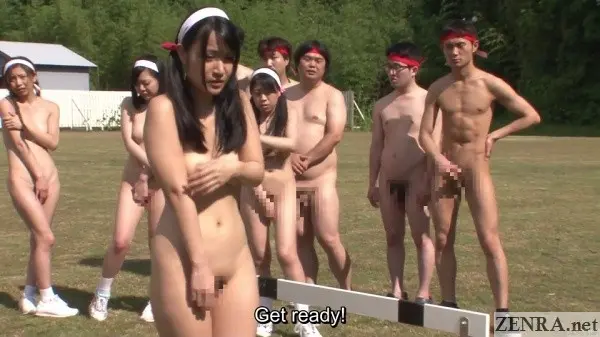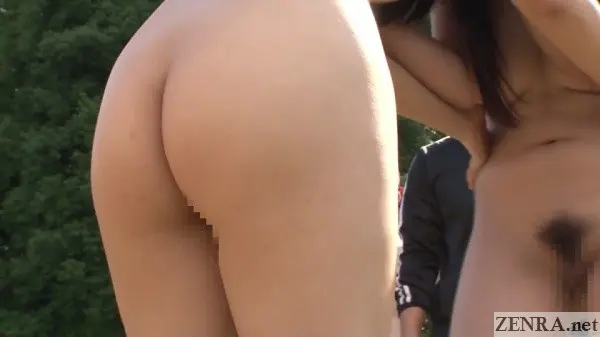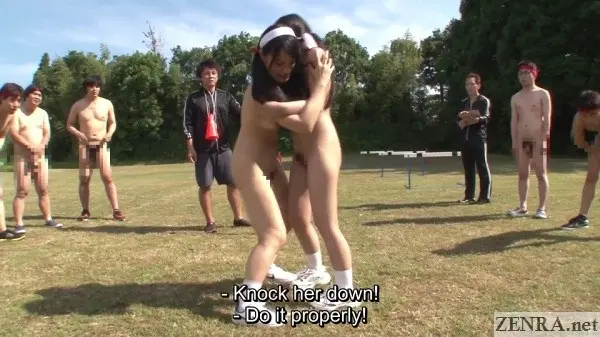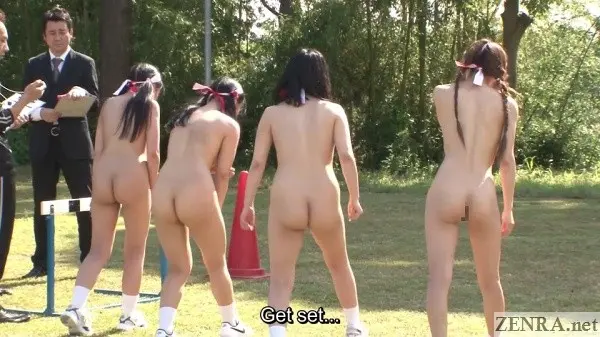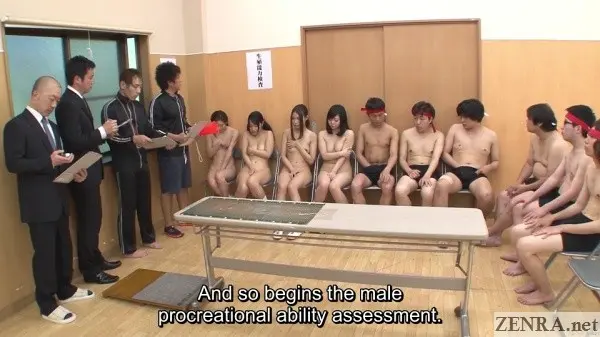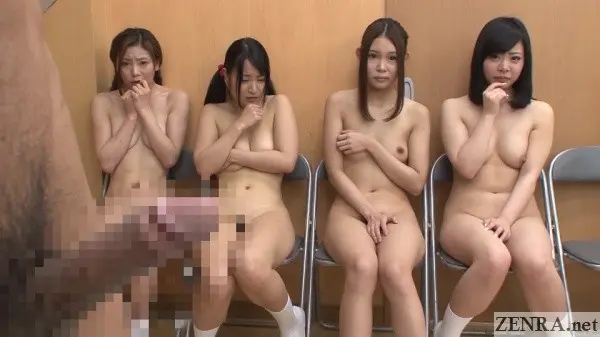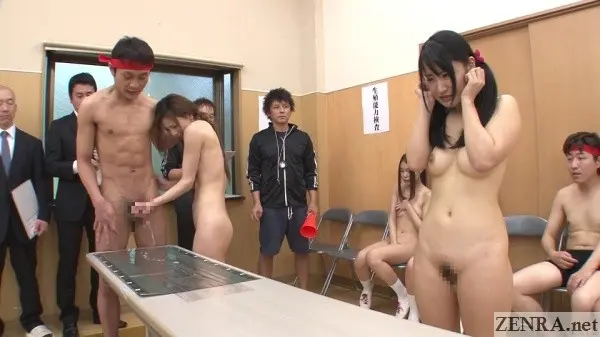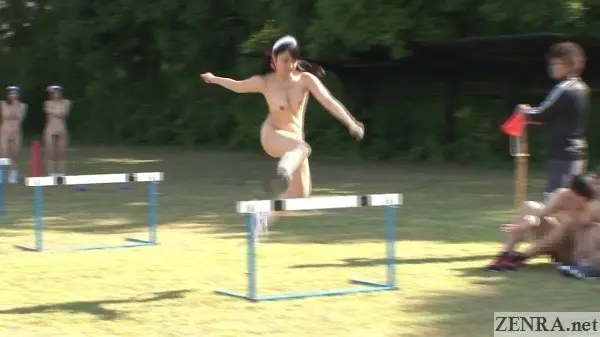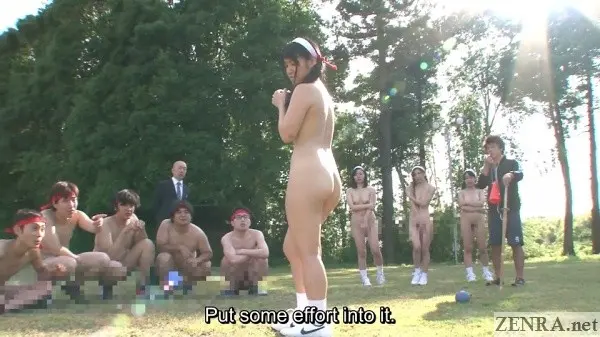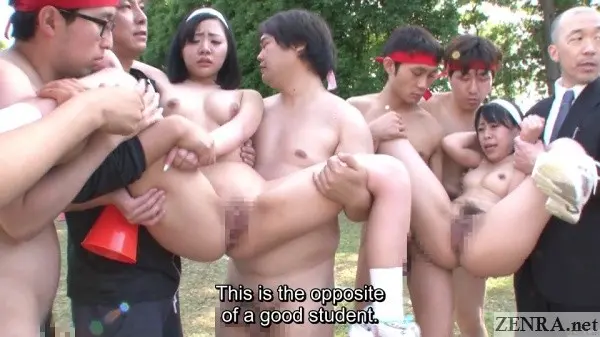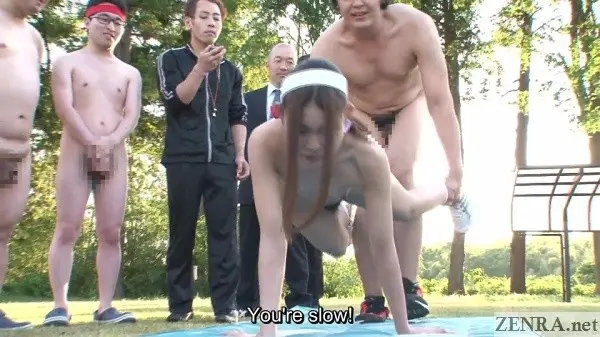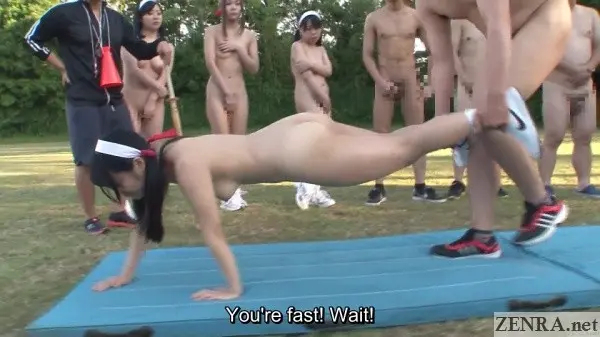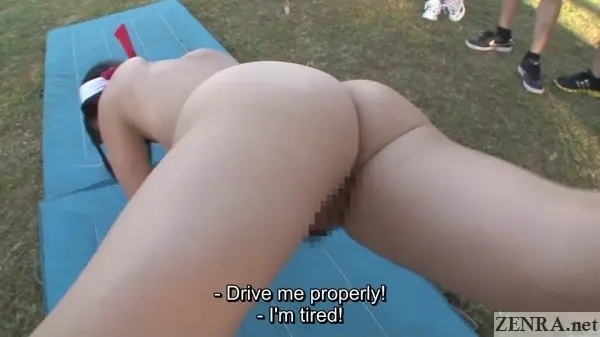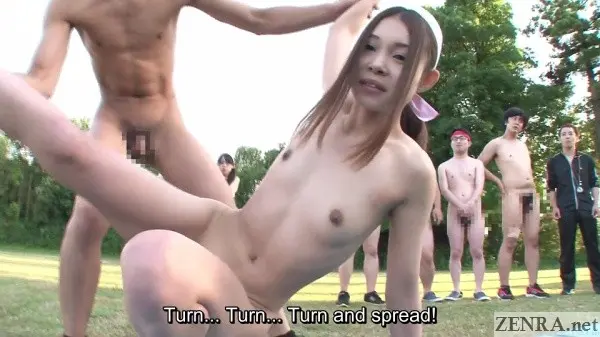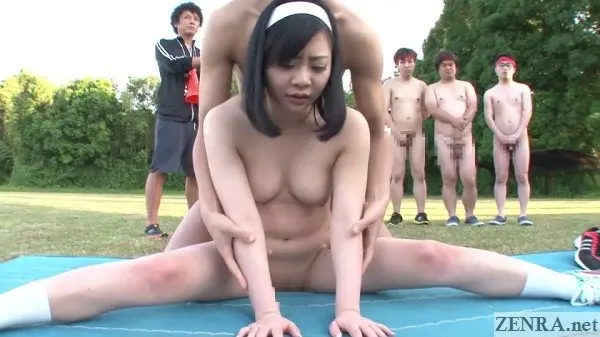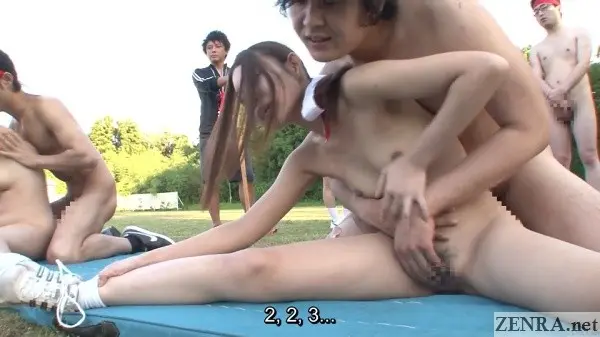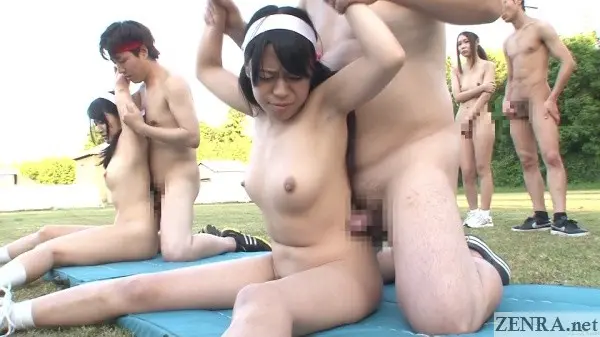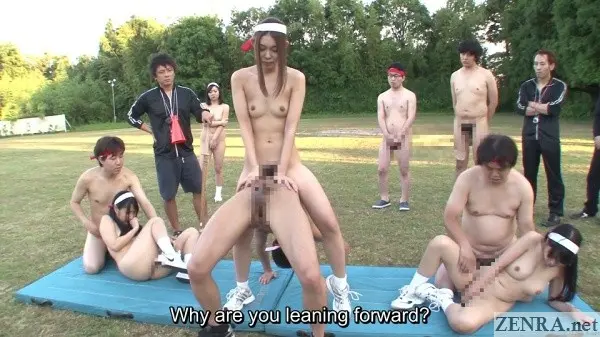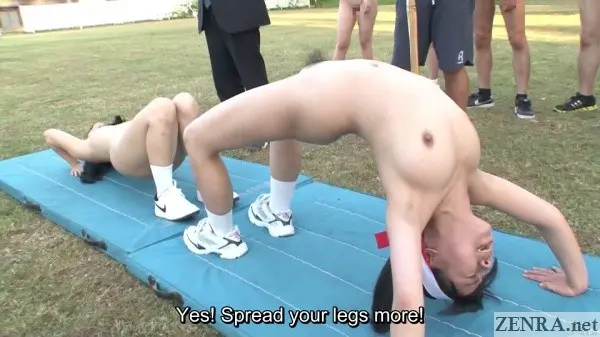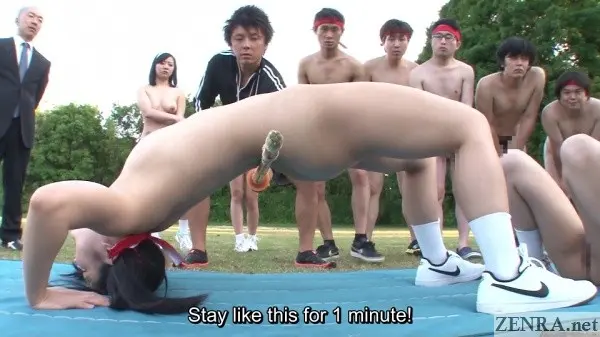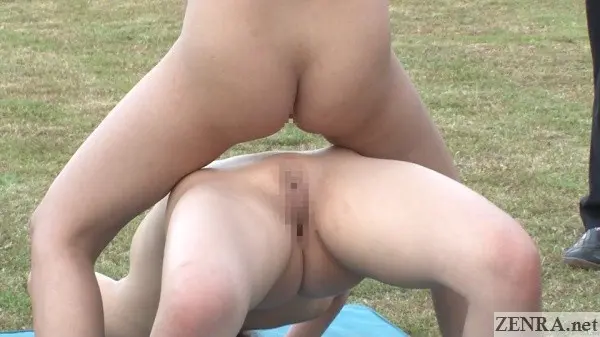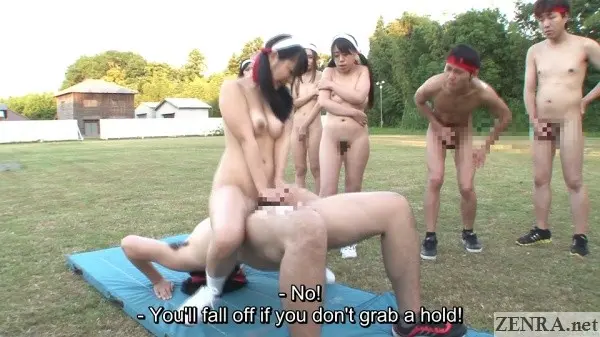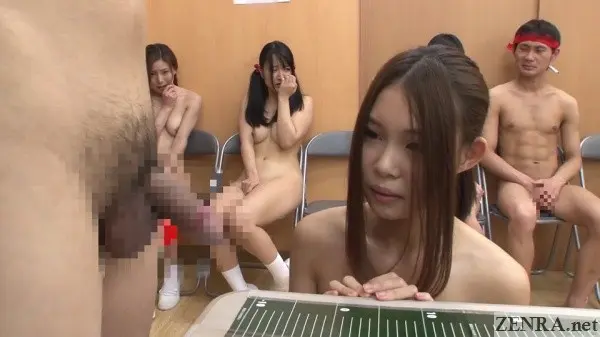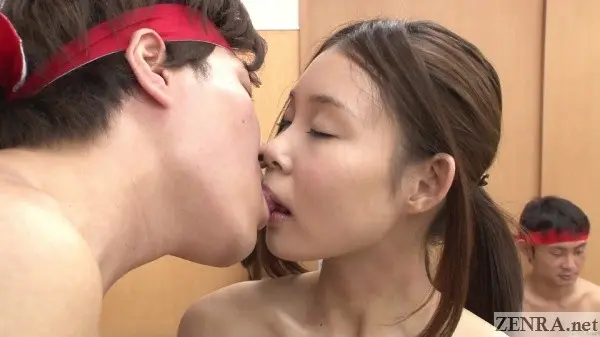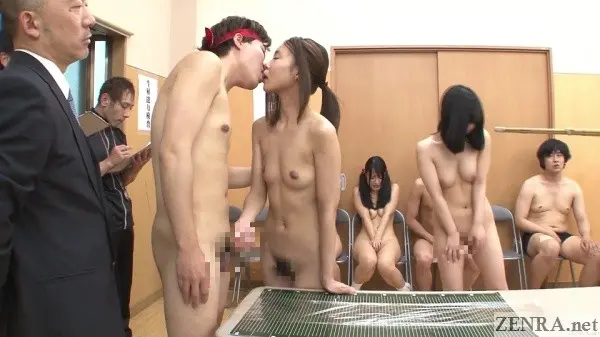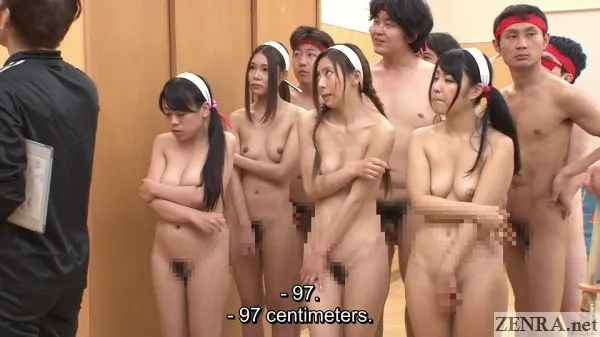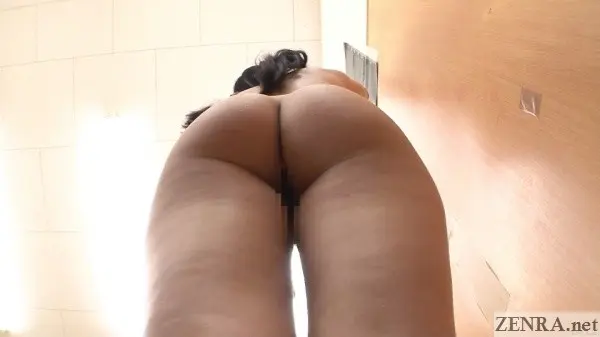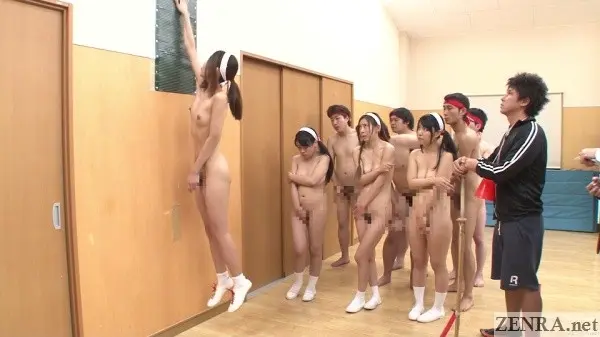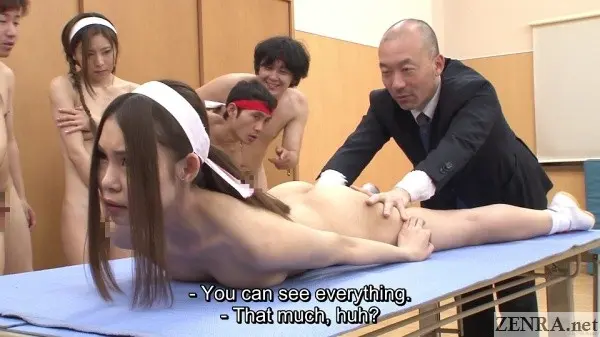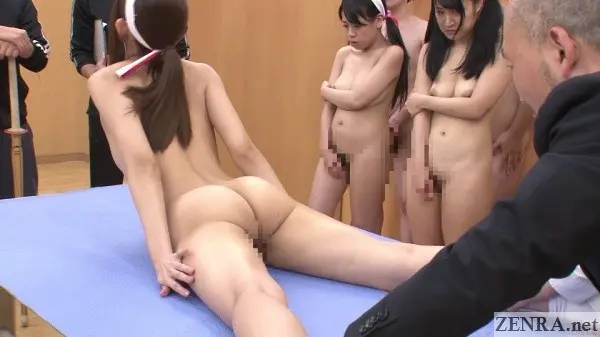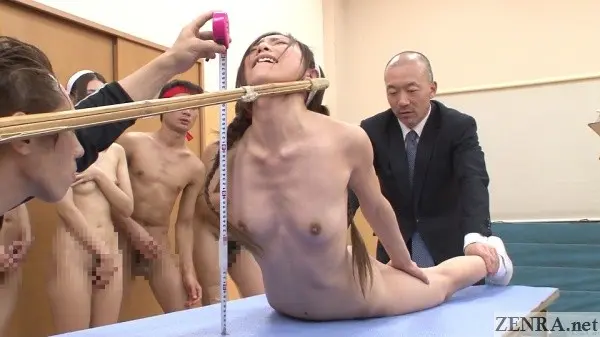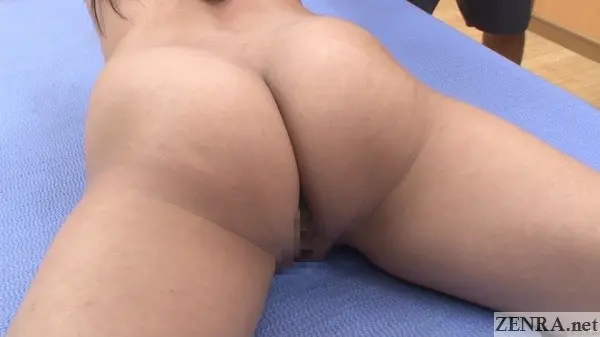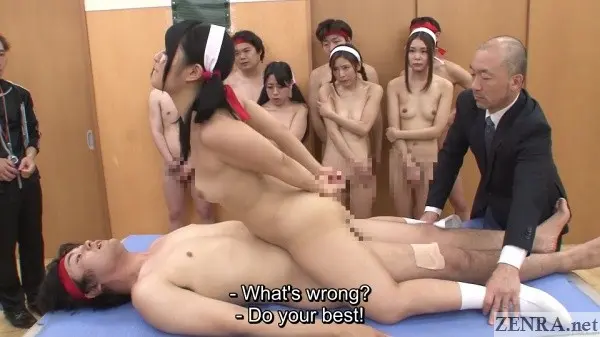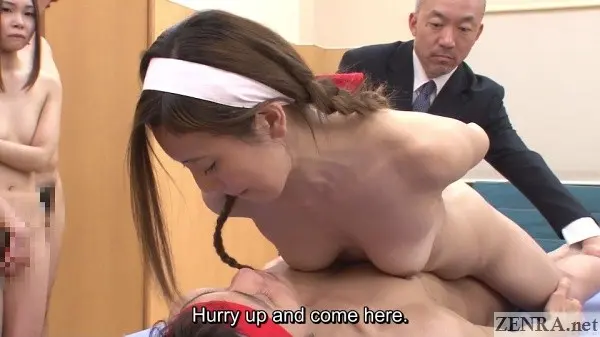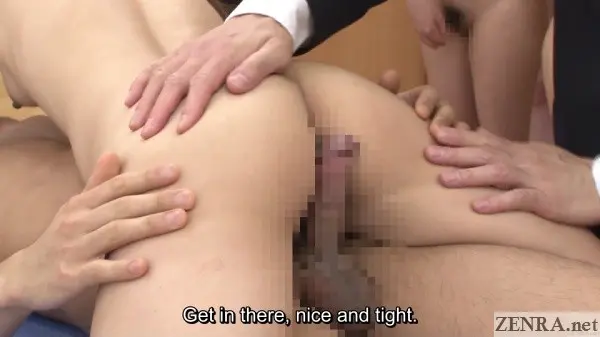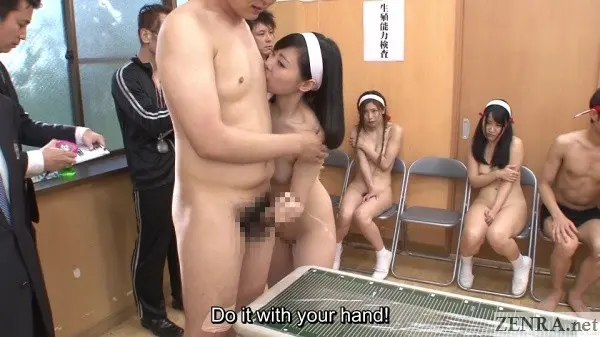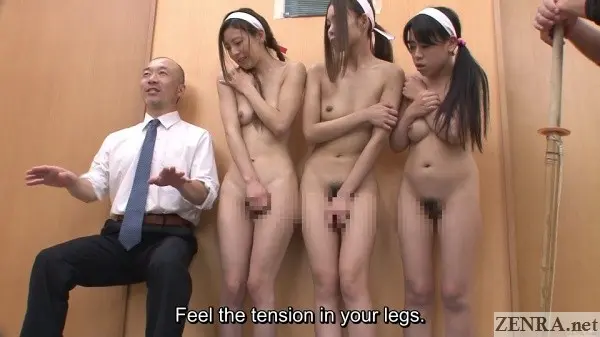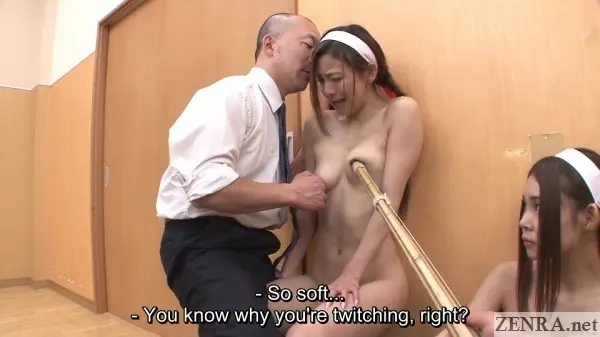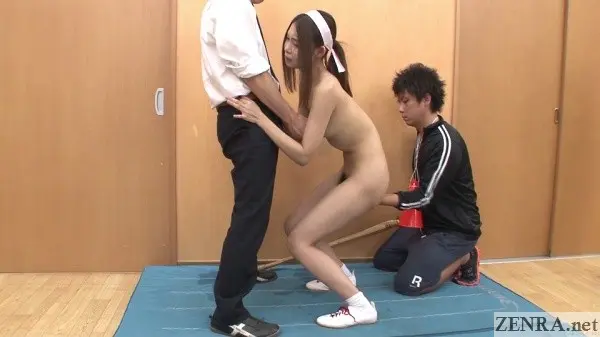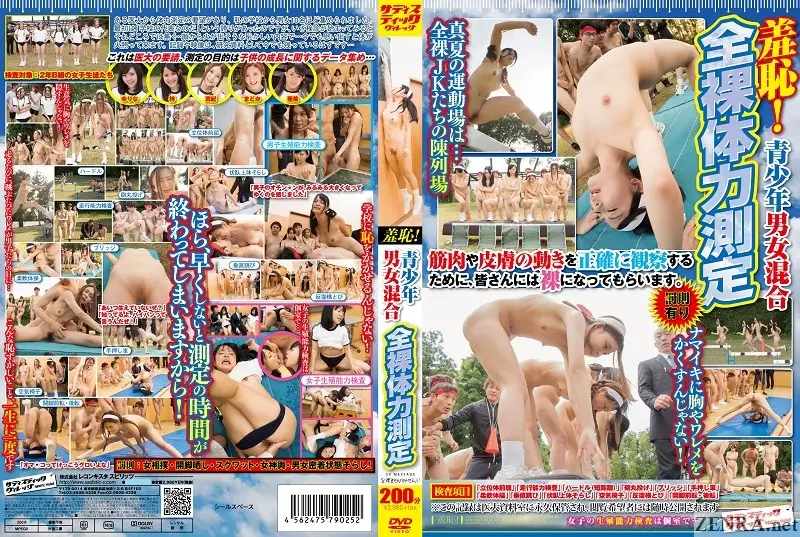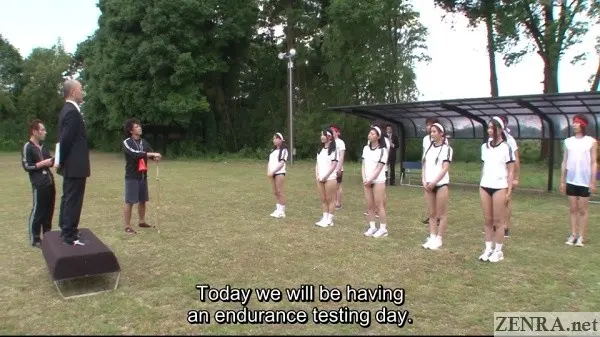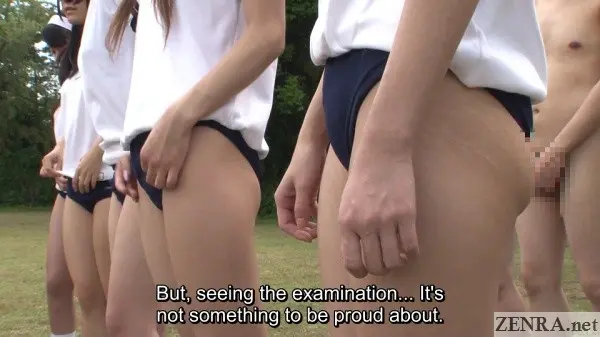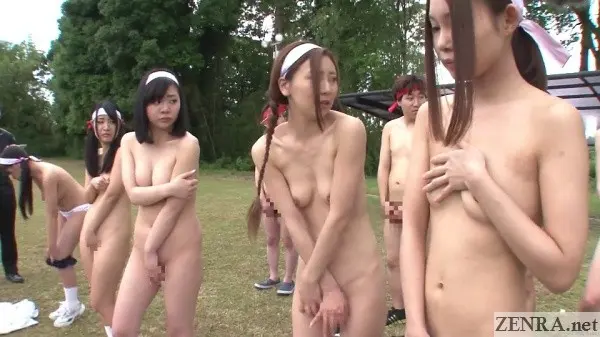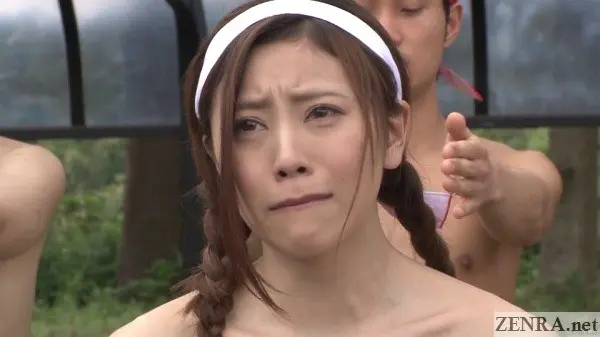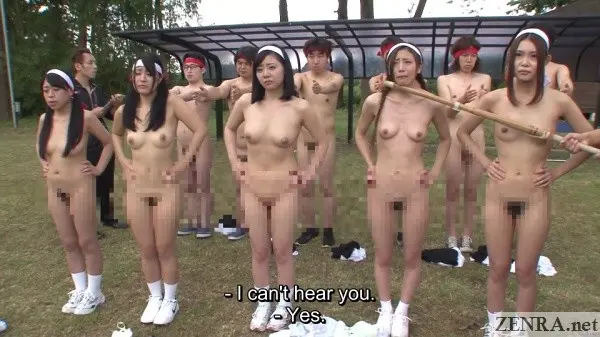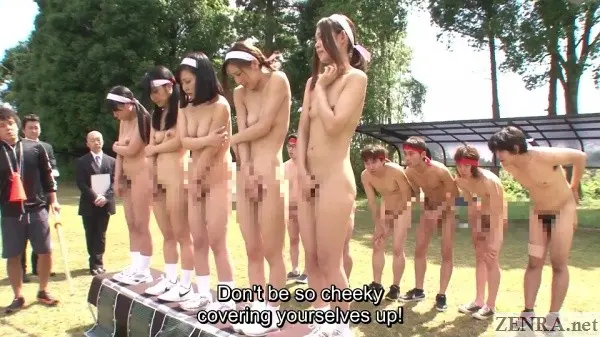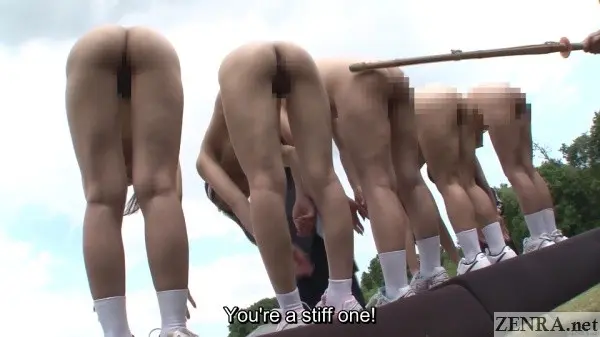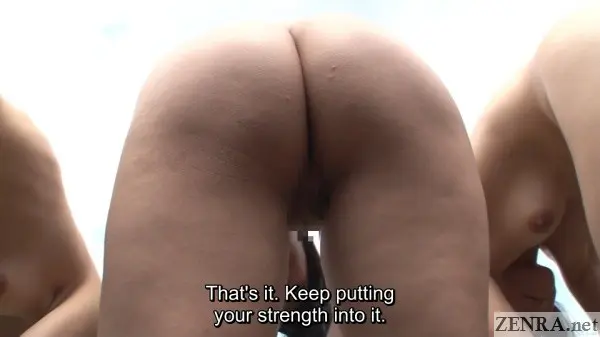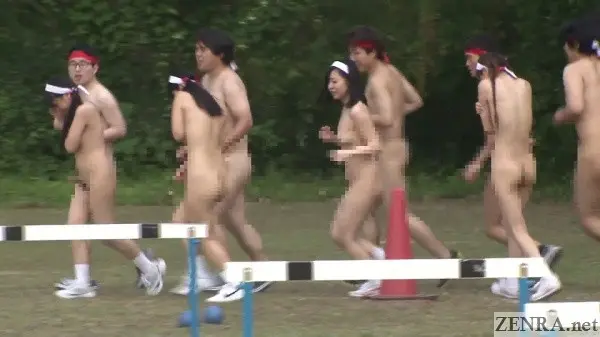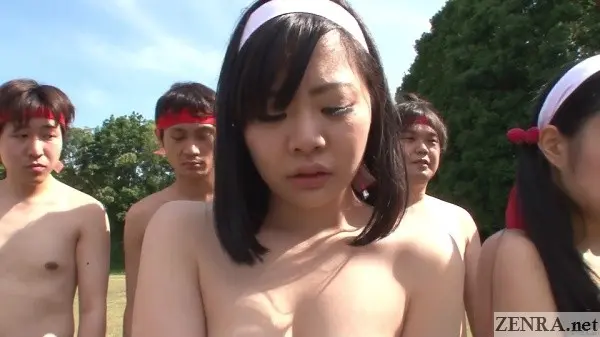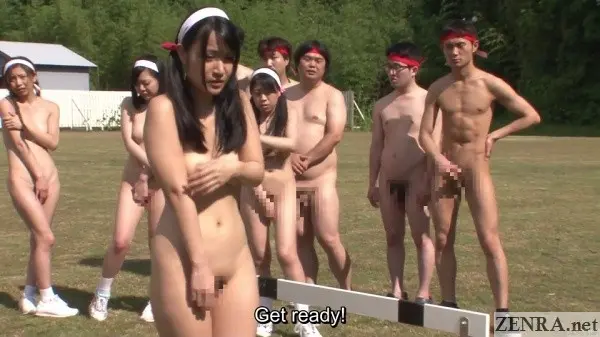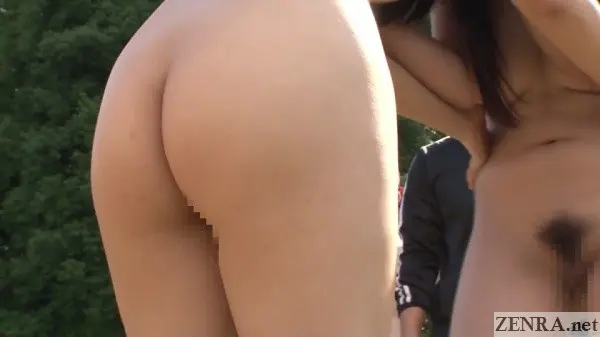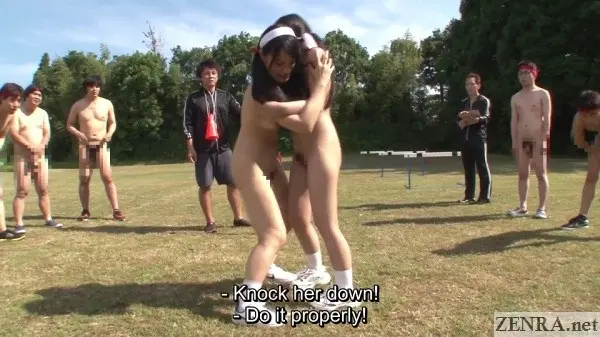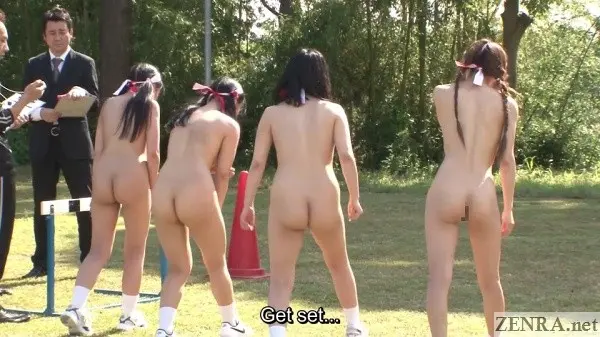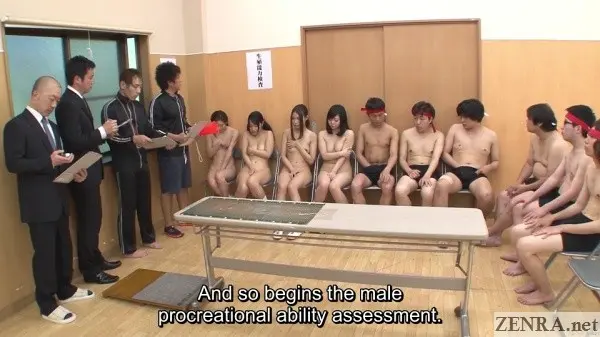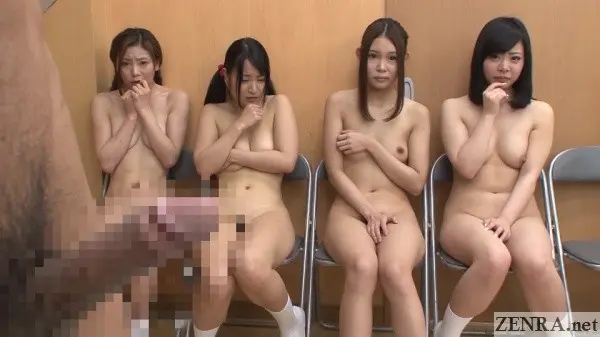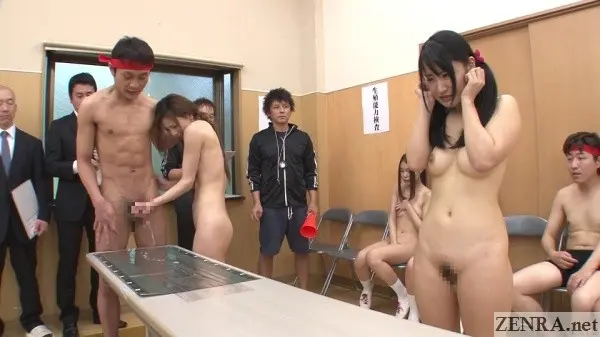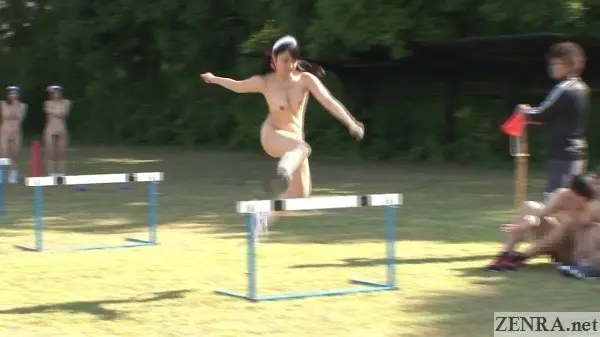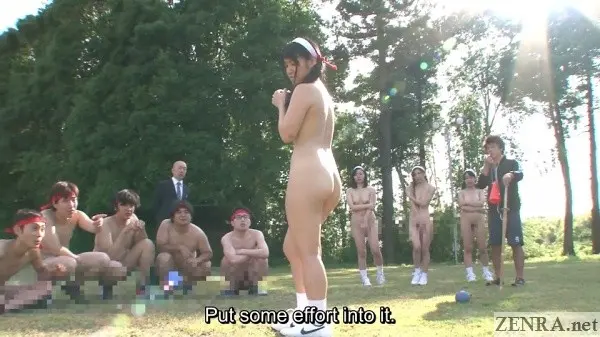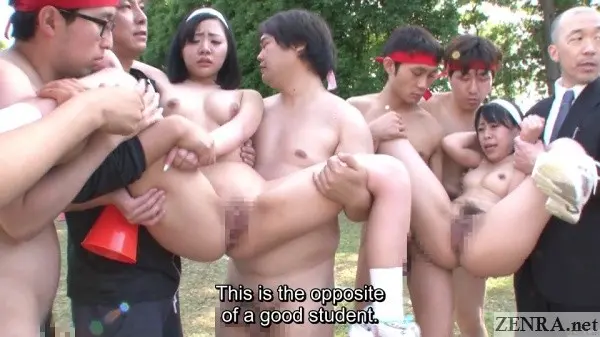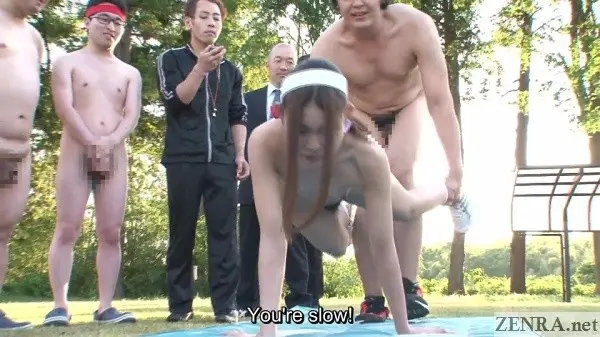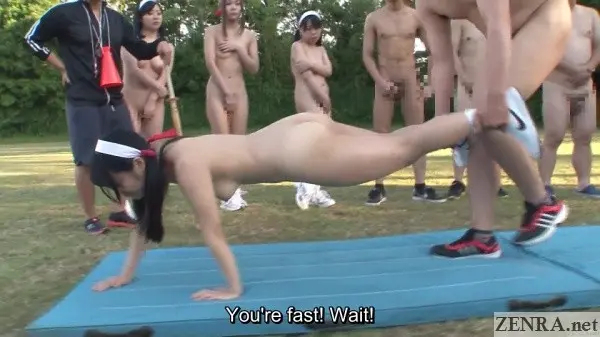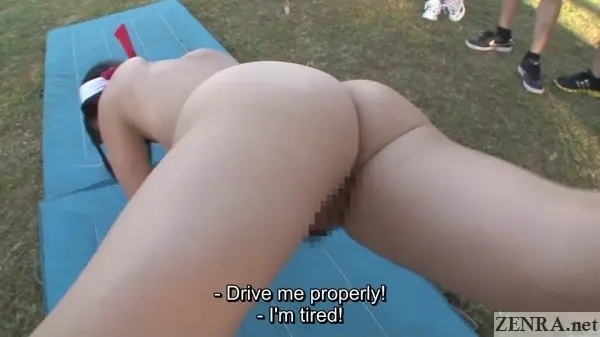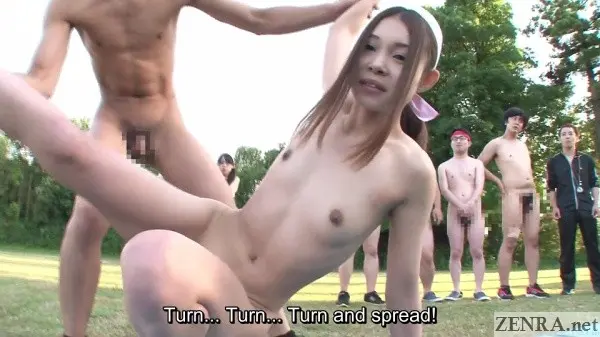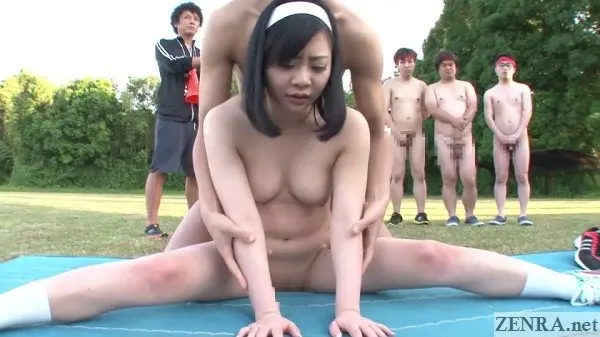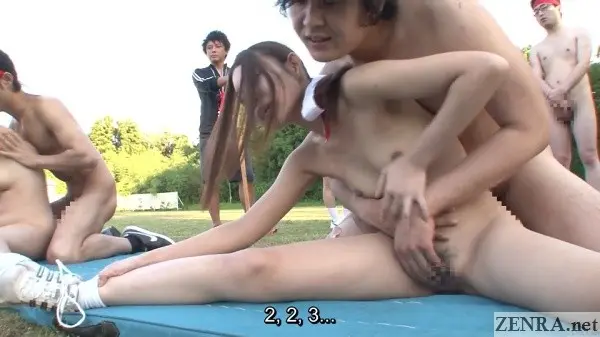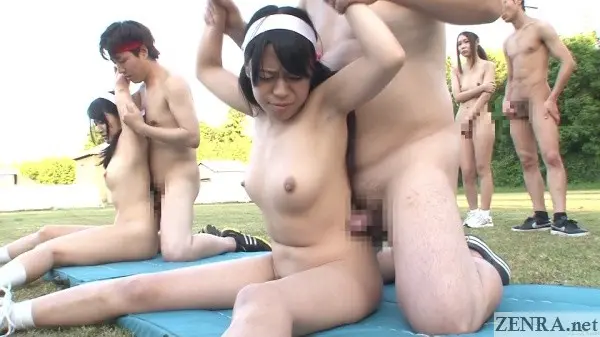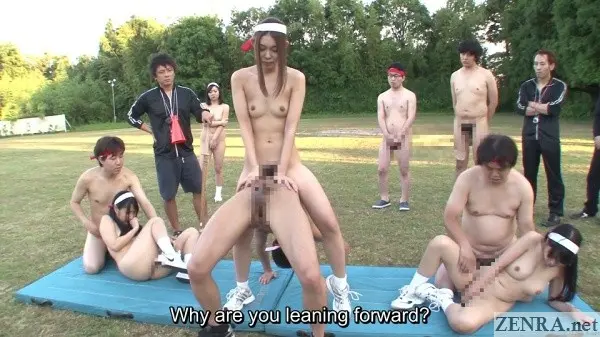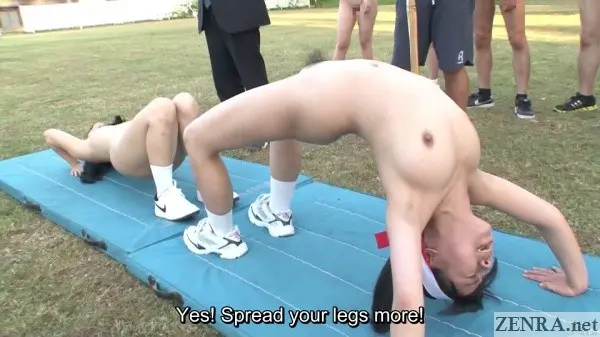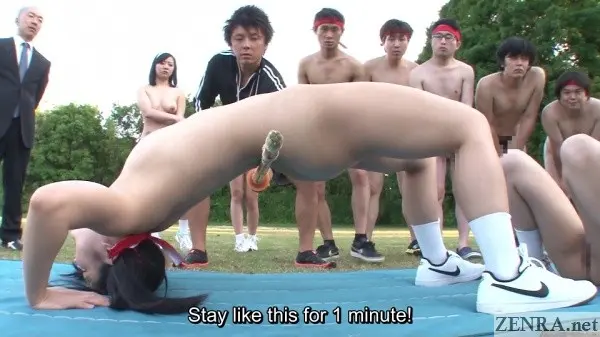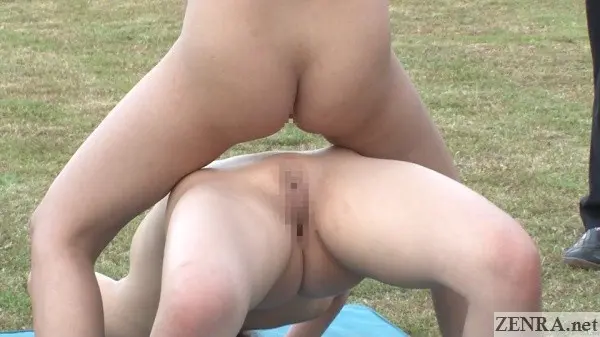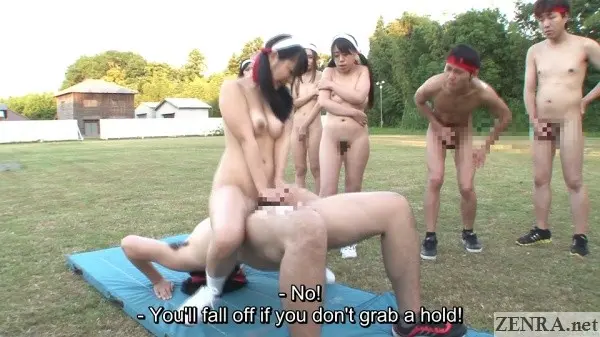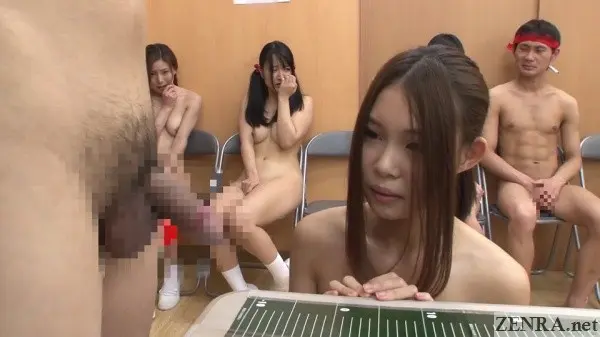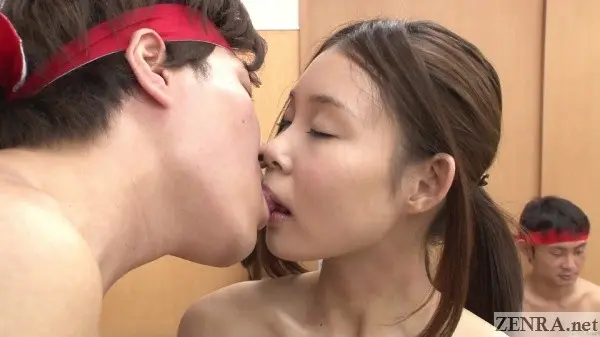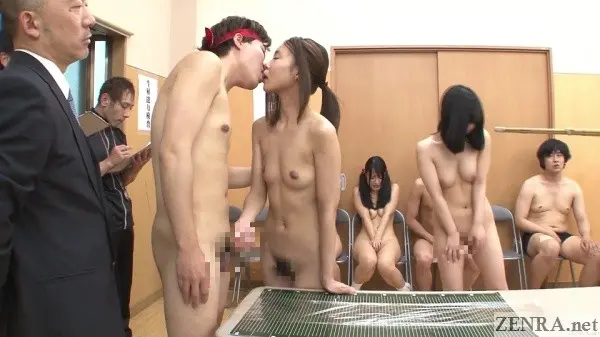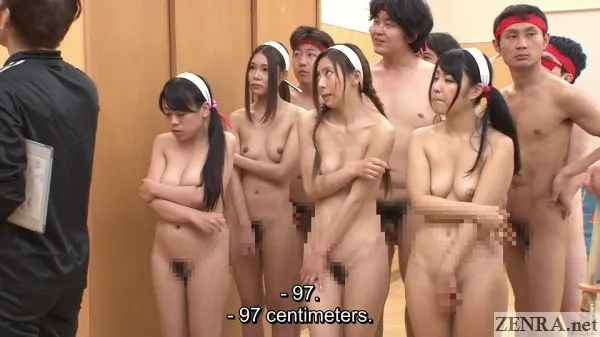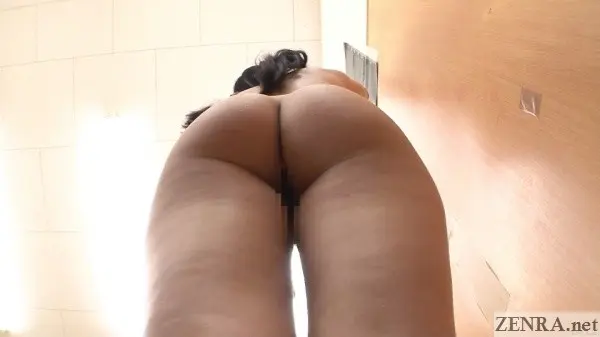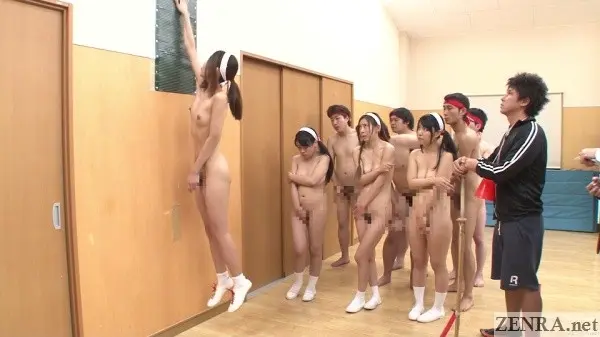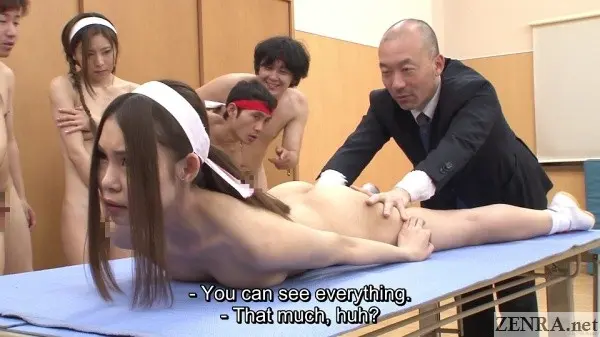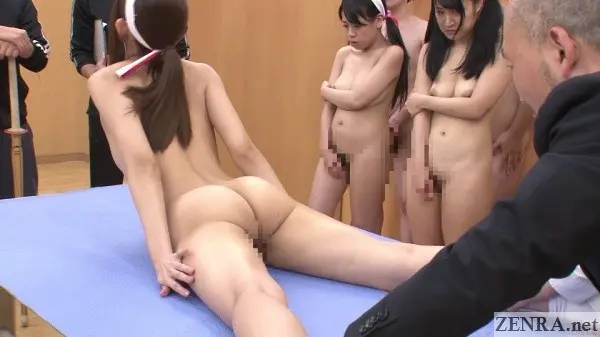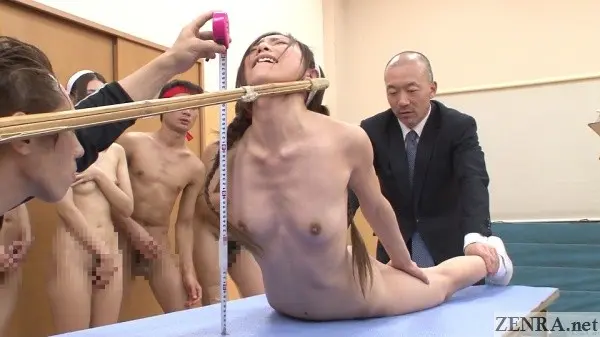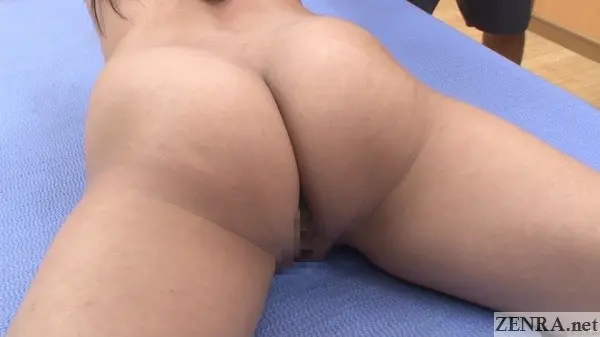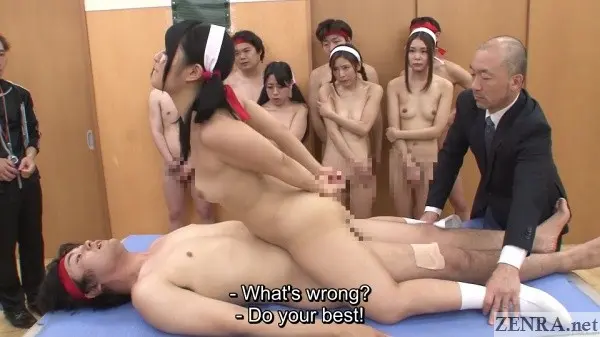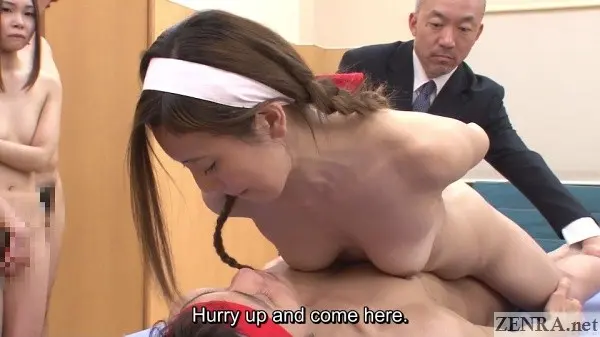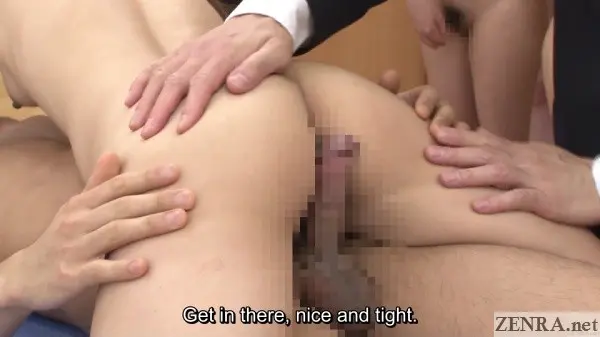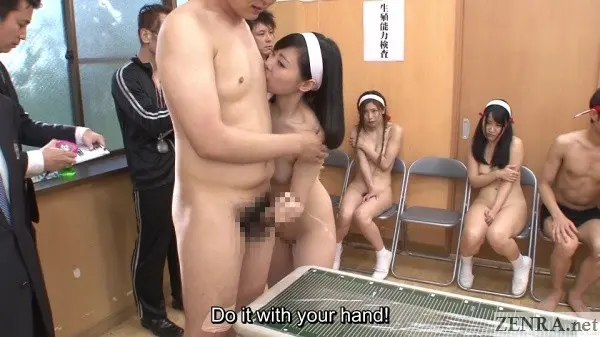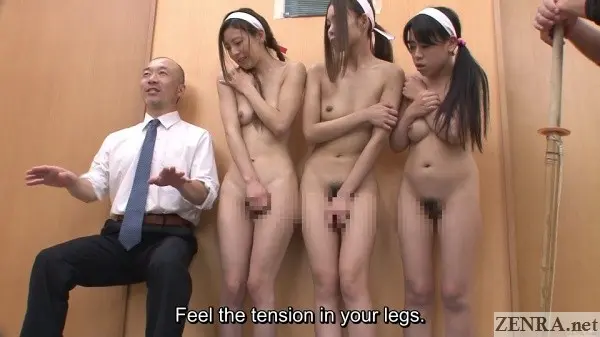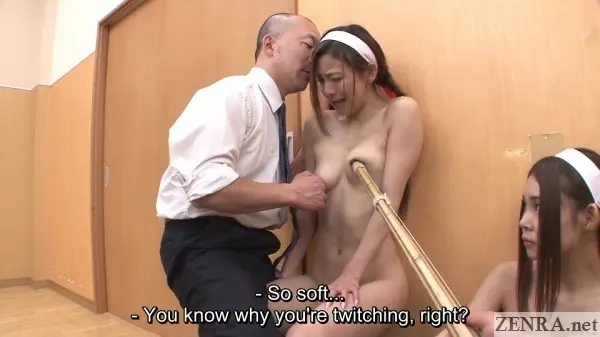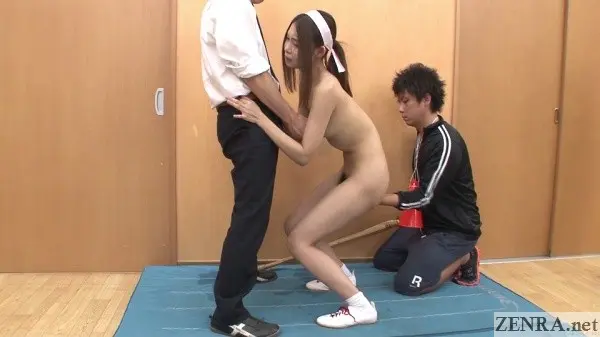 Stark Naked School Body Endurance Testing Day First Half