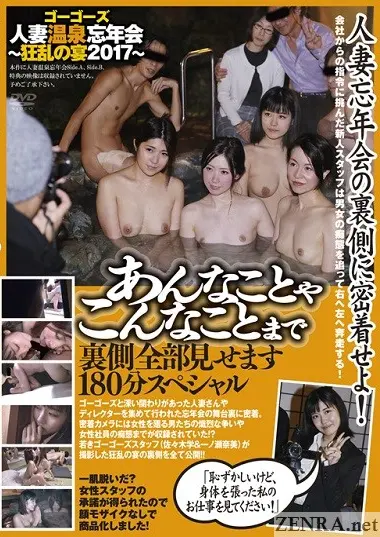 GOGOS Female Employee Films Year End Cheating Wives Onsen Party First Half
Published December 27, 2019
Nao Jinguji as a female employee catching cheating wives in the act via GOGOS.
GOGOS Female Employee Films Year End Cheating Wives Onsen Party First Half
Published December 27, 2019
#Subtitled
#HD
#Exclusive
Nao Jinguji as a female employee catching cheating wives in the act via GOGOS.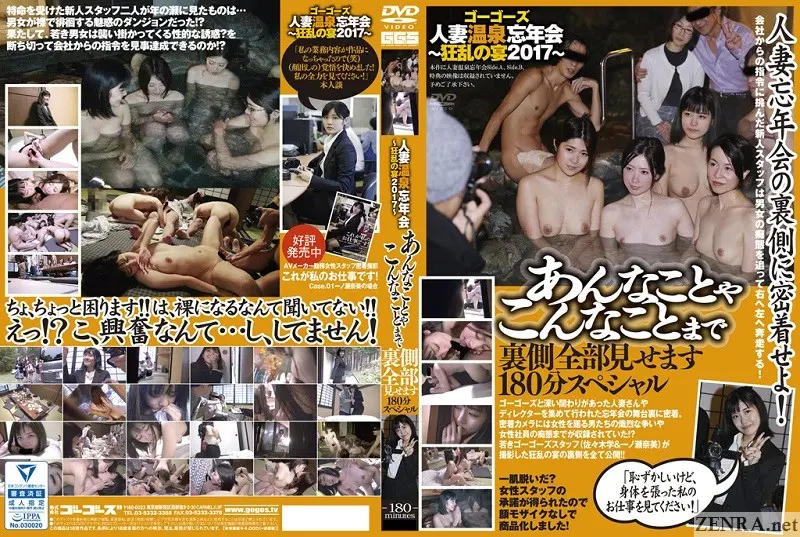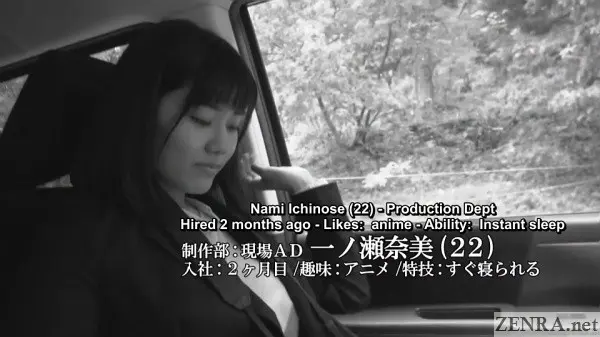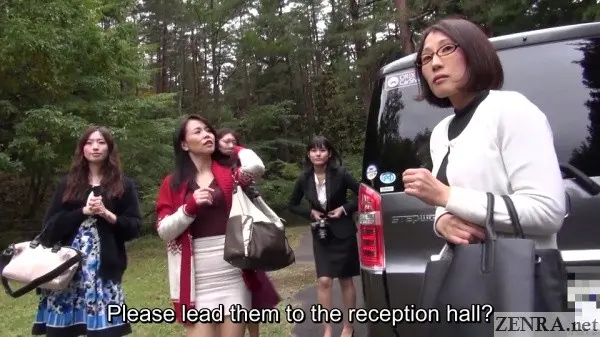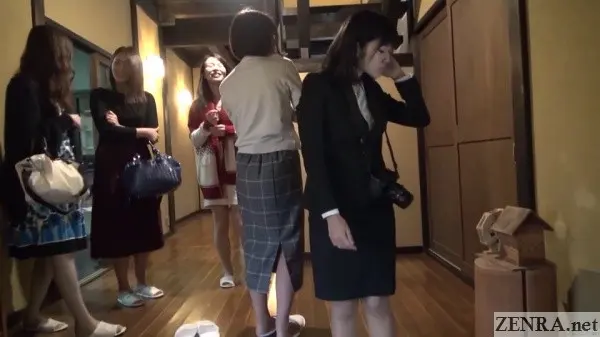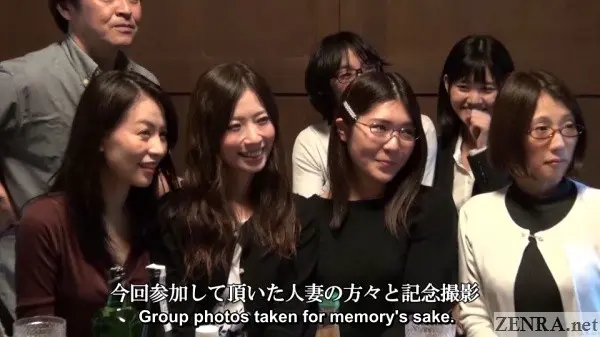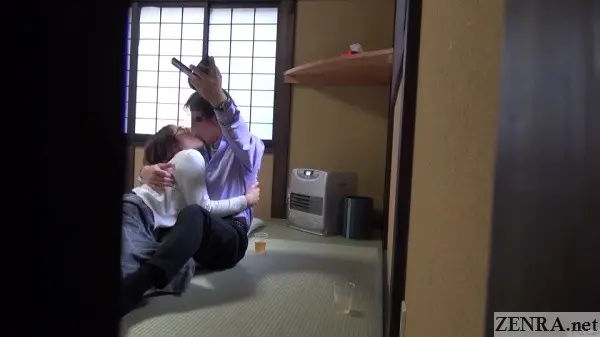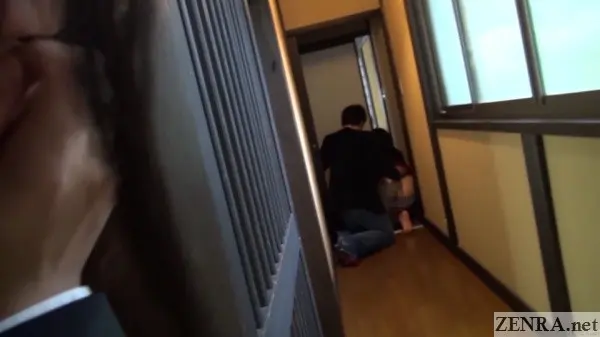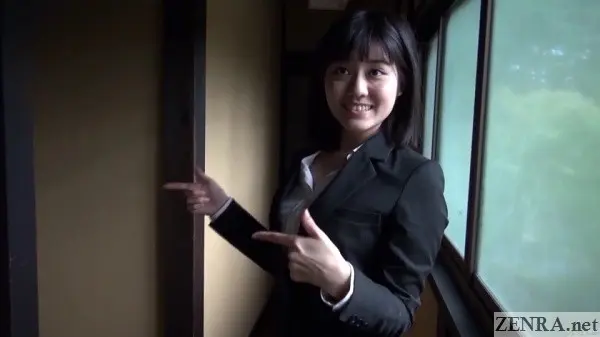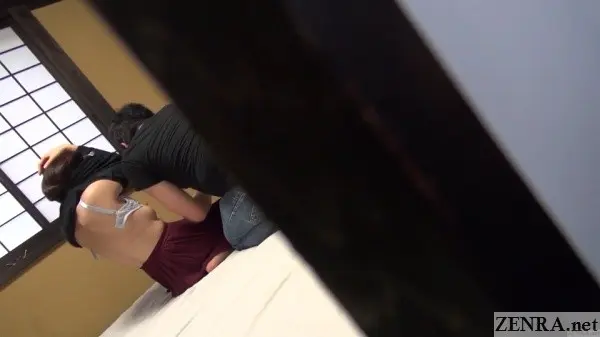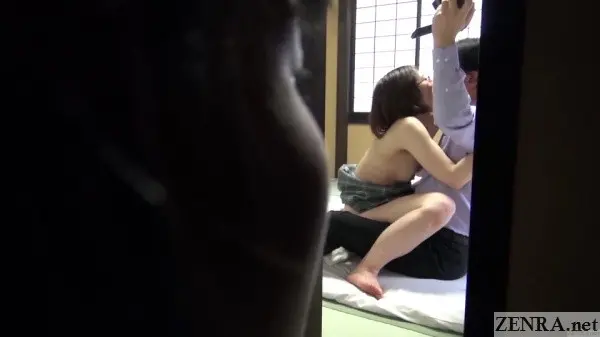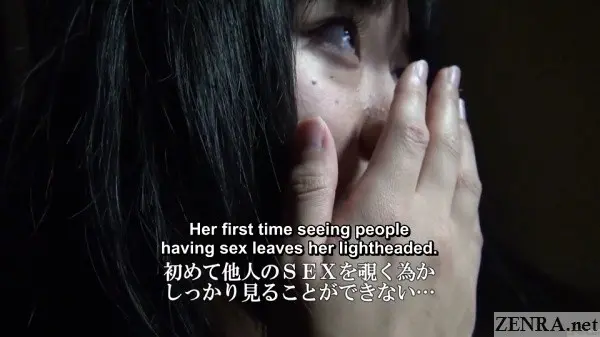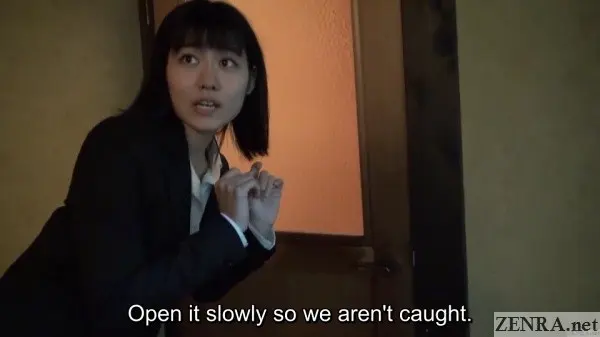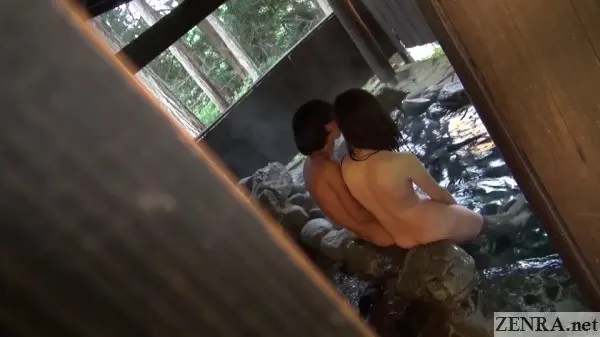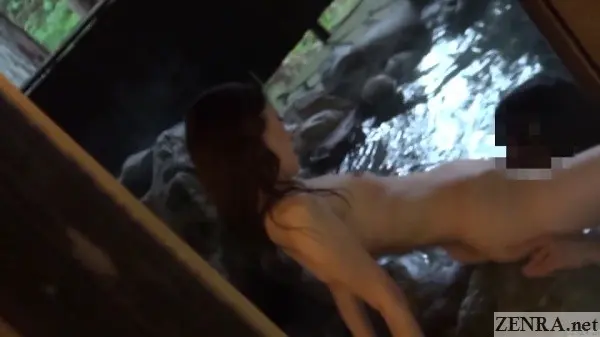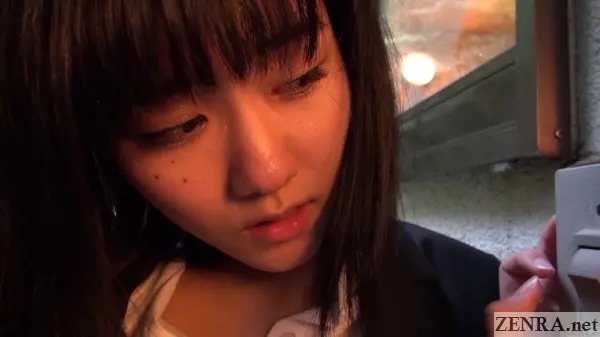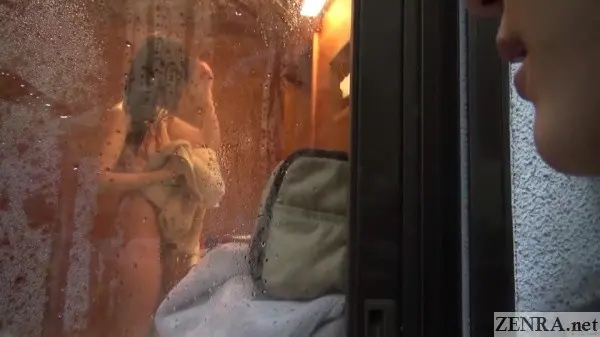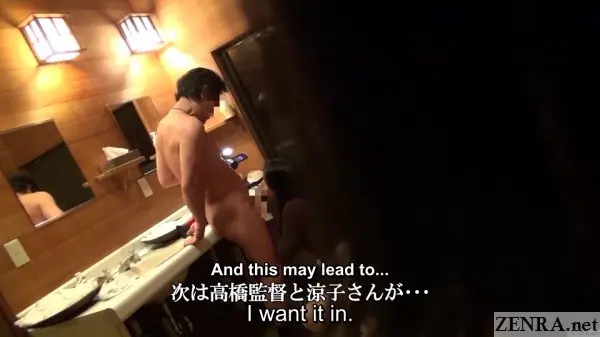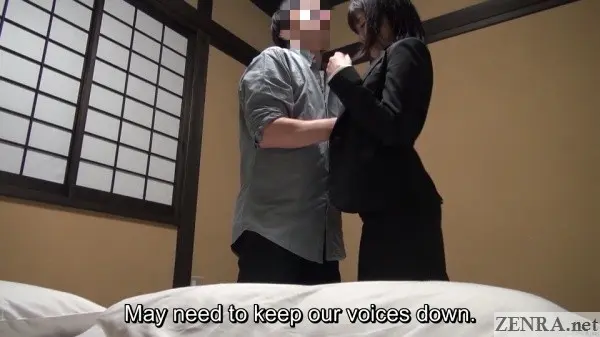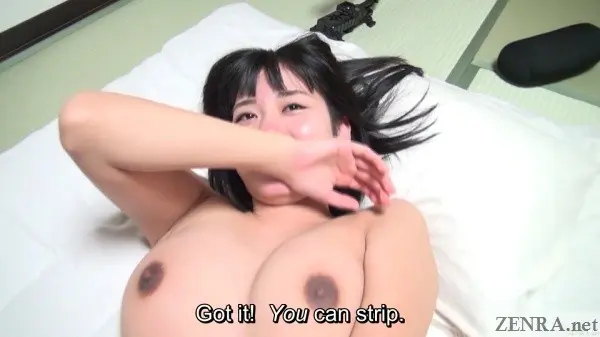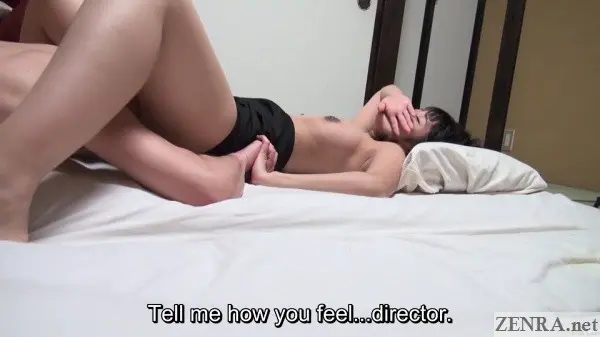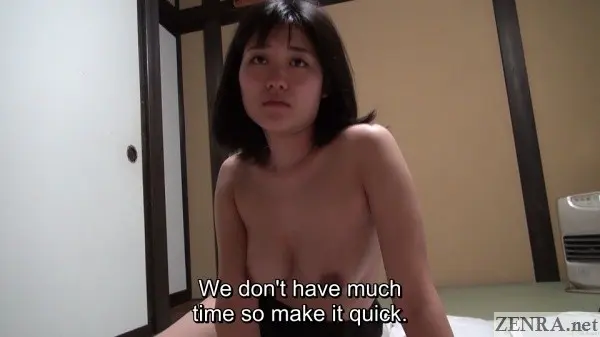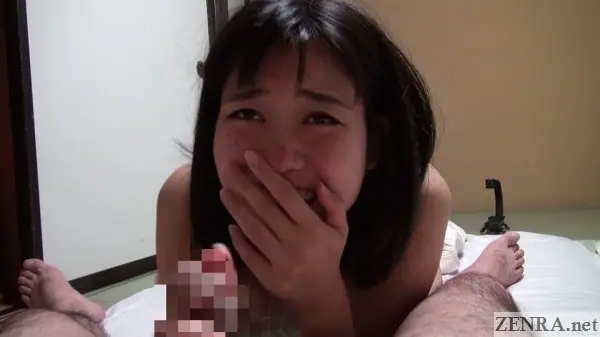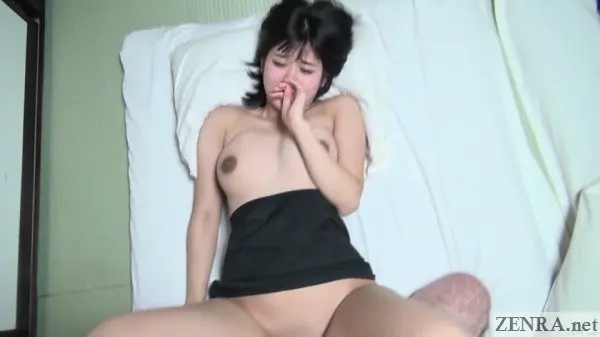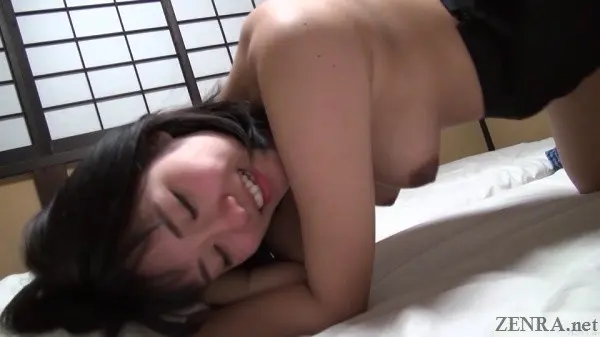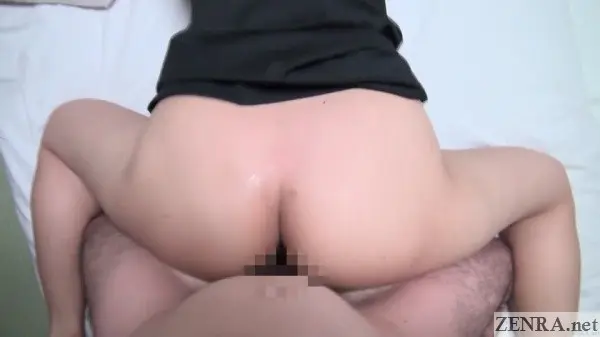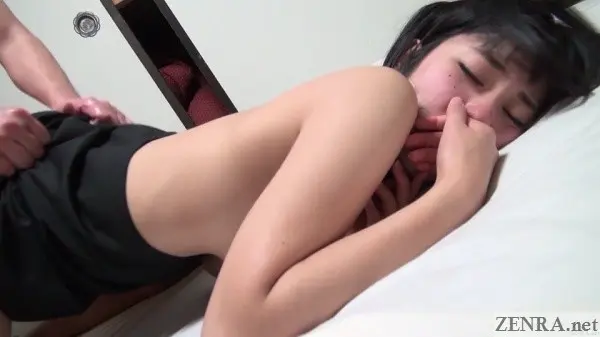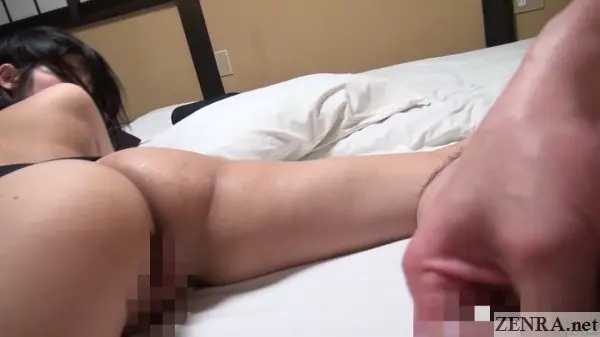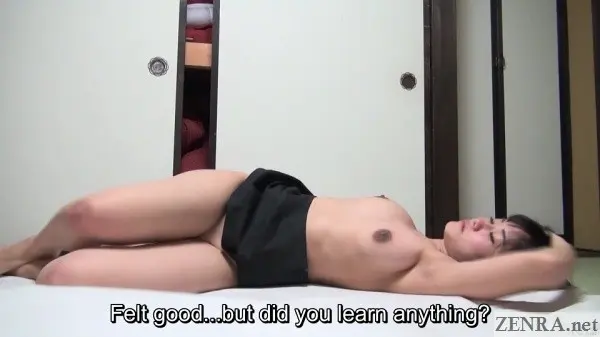 GOGOS Female Employee Films Year End Cheating Wives Onsen Party First Half
Timing by Patonyan
Translation by ZENRA
(Continue to Second Half)


Wouldn't it be cool if a JAV studio had something of a metaverse? You know, a larger body of work with actresses appearing in multiple titles that cross-reference each other in some way? Believe it or not, GOGOS has had something like this for awhile. For some years now on top of their bread-and-butter 'solo cheating wife goes on a secret onsen getaway' releases, they've done some group work as well. What makes them unique--and also economical--is how they'll often make titles like this that star two women...and also feature two directors. The end result are two full-fledged titles that may share some footage, but also include other encounters as well. This means one would need to experience all four hours (as they usually run two apiece) to get the full experience.
Building on this, GOGOS more than doubled the amount of female participants and directors and also included a *very* cute female employee for a very special Year End Party. Originally this title *only* had two releases--an "A" and "B" side if you will--but the new female employee tagged along with a new director and they recorded their own travels as they spent time peeping on the incredible amount of sex happening around them. Eventually, reason gave way to passion and common sense gave way to a humongous orgy.
Peeping, embarrassment, and fantastic group sex. THAT's the theme of FEMALE EMPLOYEE FILMS YEAR END CHEATING WIVES ONSEN PARTY. This is an incredibly unique movie pushing the three hour mark. The first half will be the part that features a prowling element we've never shown before. We're given multiple encounters of 'Ichinose-chan' (who apparently left GOGOS soon after to become the very famous and still active NAO JINGUJI) spotting fellow directors and young wives in the middle of some...ah, private moments.
What I really liked about these secret encounters was that they were not staged. As each director really was filming his own thing for other titles, we were getting glimpses of real action rather than simulated sex. The format may not be for everyone as most of the time encounters are spotted and left in the middle of the action. The second half of FEMALE EMPLOYEE FILMS YEAR END PARTY should feature enough play and then some (and the last scene of the first half is well worth watching as well for fans of gonzo video!).
By totally random chance, one of the cheating wives here looks eerily like AYAKO INOUE, the older actress we featured in a title literally less than a week ago. I promise we had no idea she was in this one until we started working on it. I'll say her time as a GOOGOS cheating wife was more enjoyable than her masochistic time in that well-shot drama release. Who knew she could be such a devil?
The star of the show is definitely Ichinose-chan/NAO JINGUJI. I can't speak for every JAV fan out there, but I find her absolutely beautiful. Curvy, naturally tan, a most perfect facial structure, and the right amount of erotic innocence to make her a perfect equation. Even her moaning is incredibly cute yet passionate. I sure hope her time as a bona fide JAV star is a long one. Still in her early twenties, let's pray she stays on and ages gracefully in front of the camera.
Subtitling note: this, like some other recent orgy updates (quite a few this month, actually), were very rough around the edges when it came to clearly spoken dialog. If what's said is clearly spoken and is happening in the foreground, we subtitled it. Otherwise, please pardon any gaps.


Score: 4/5

Pro's: First half features a very unique theme I've never seen done before. Huge orgy in second half.

Con's: First half is a slow-burner with less skin time than the norm and thus may not be for everyone.
Lines of Subtitled Dialog: 800
4 Files 3.72GB
01:40:26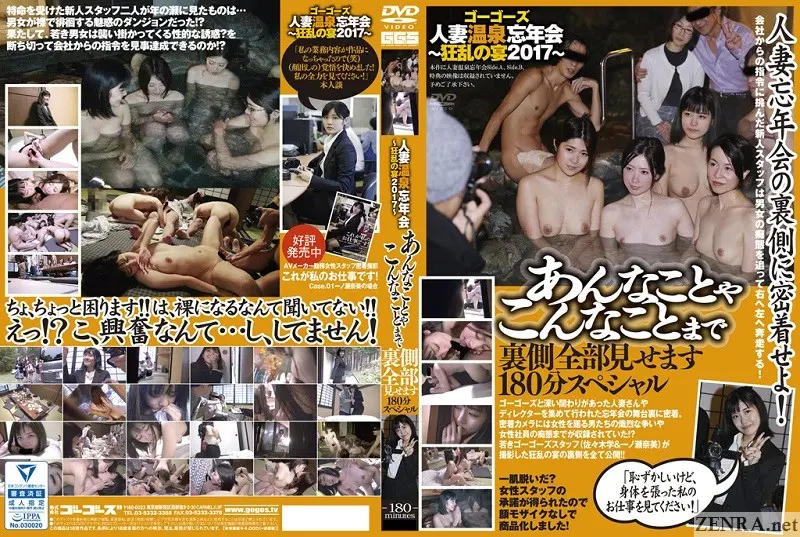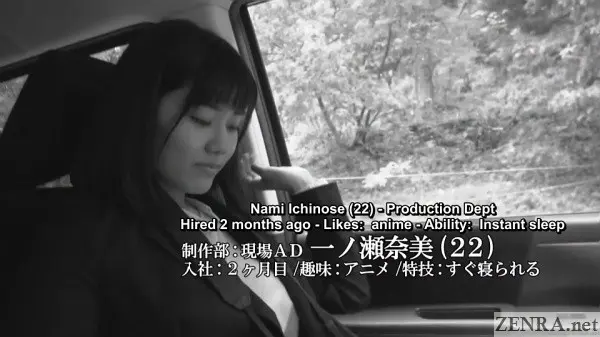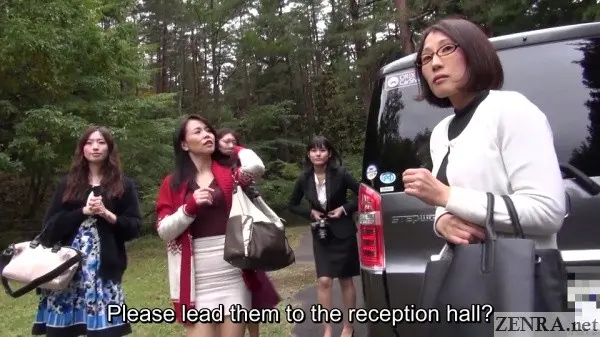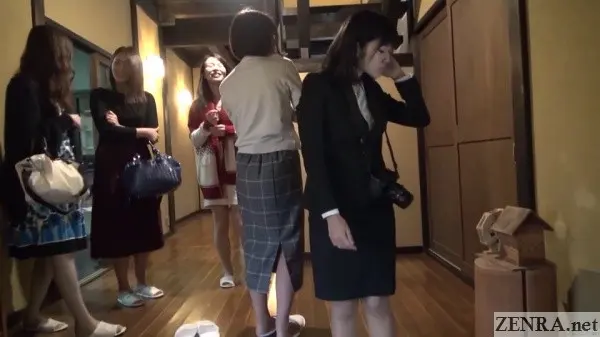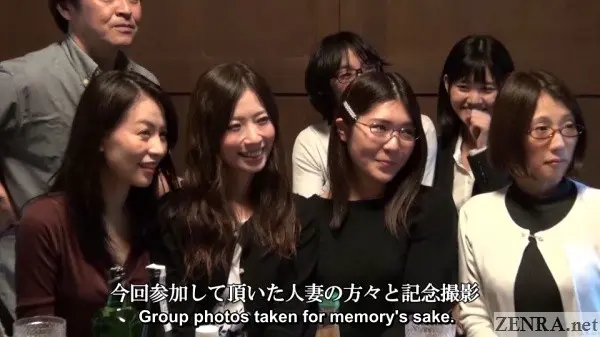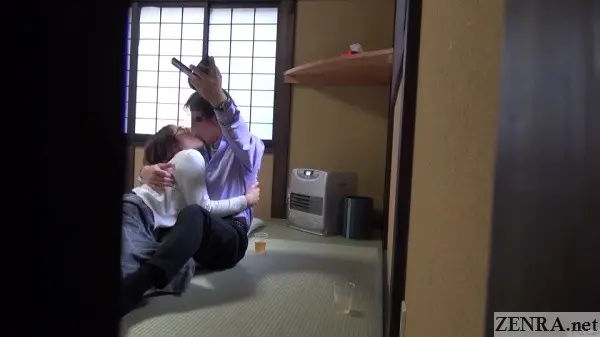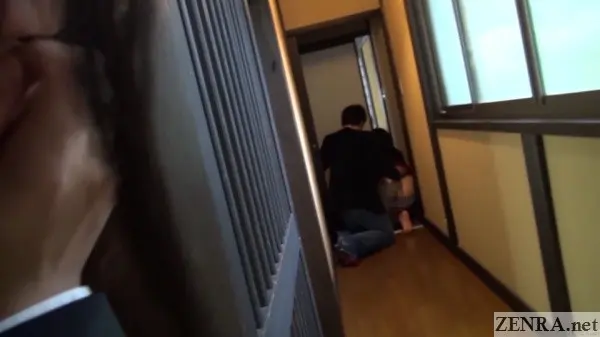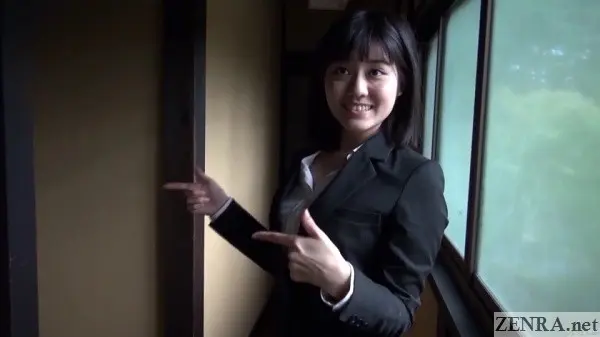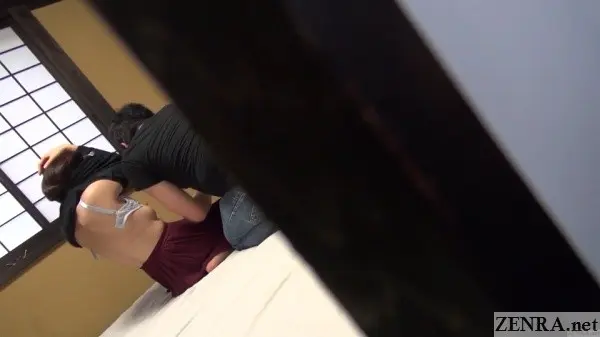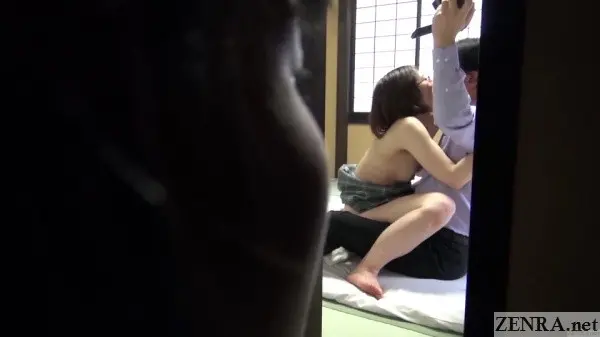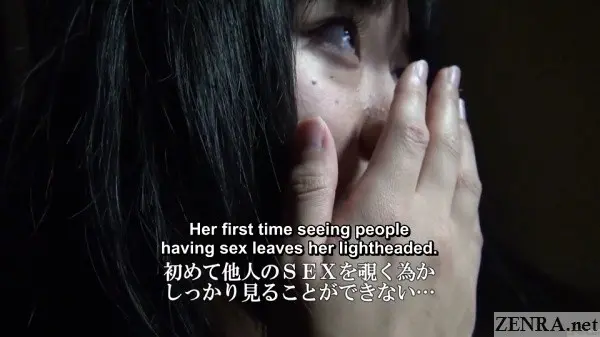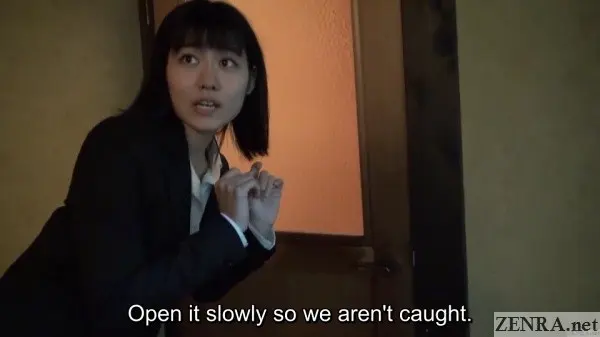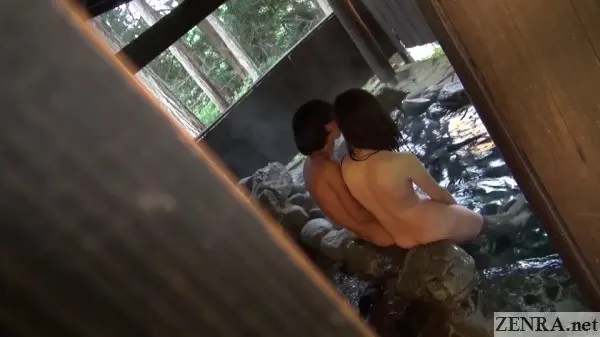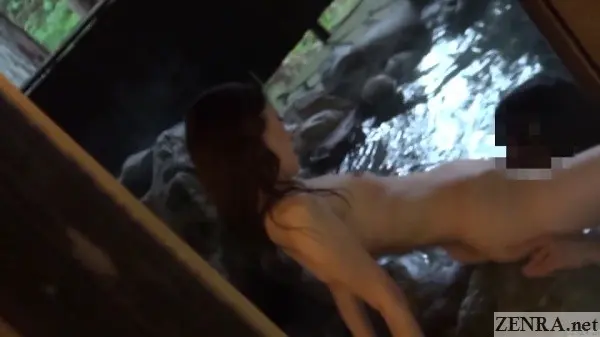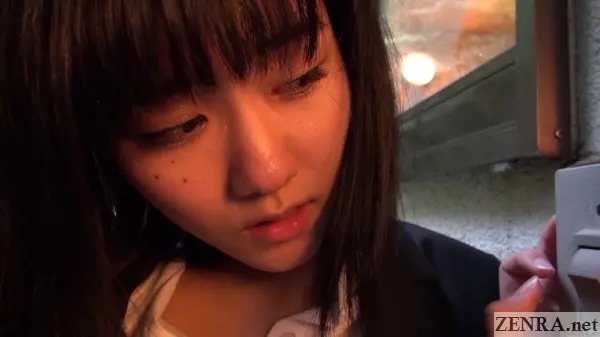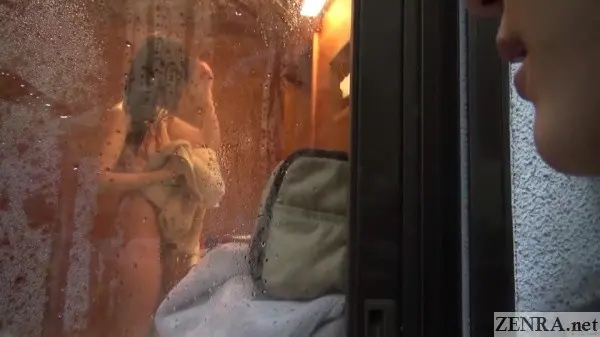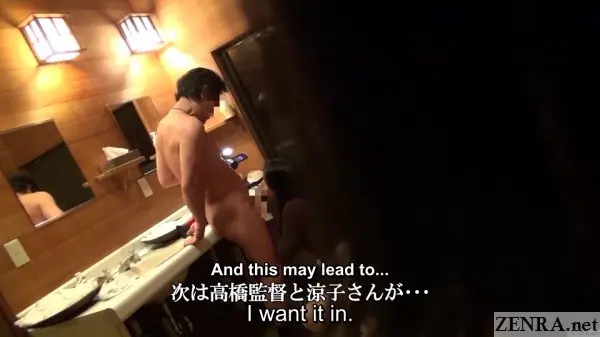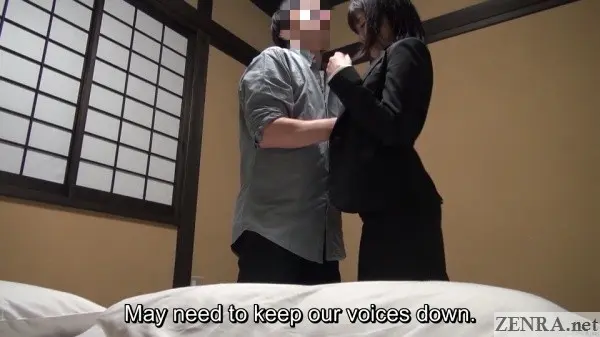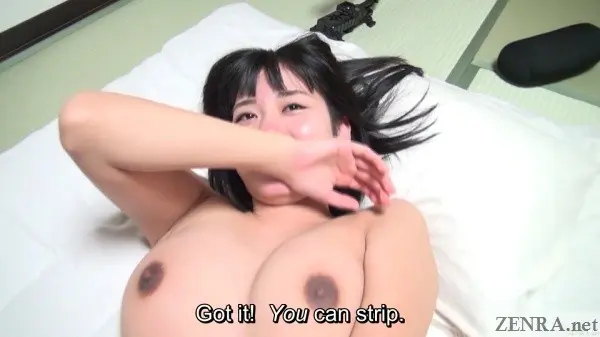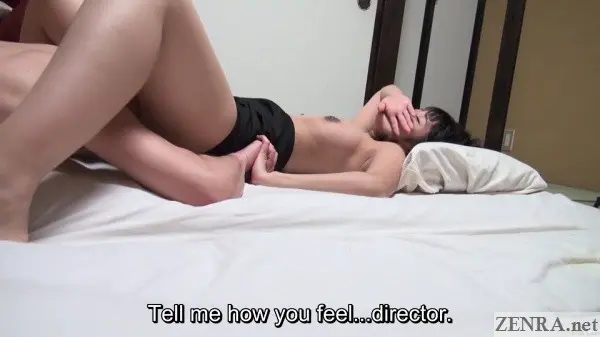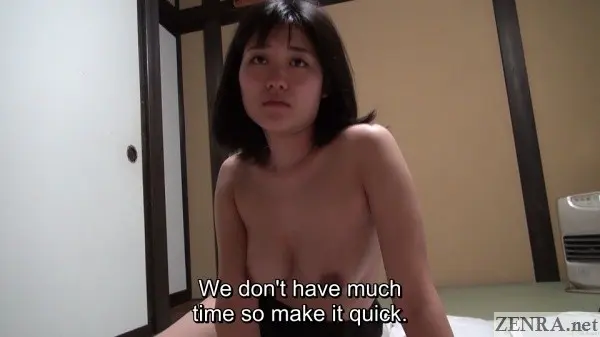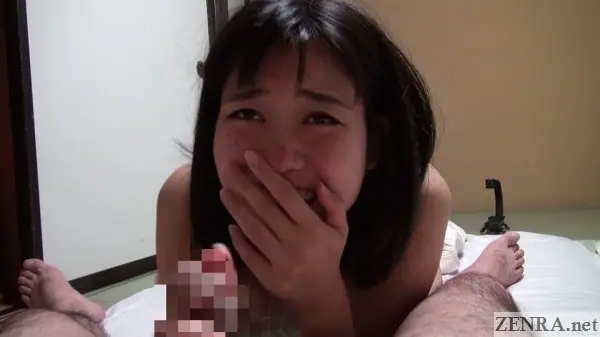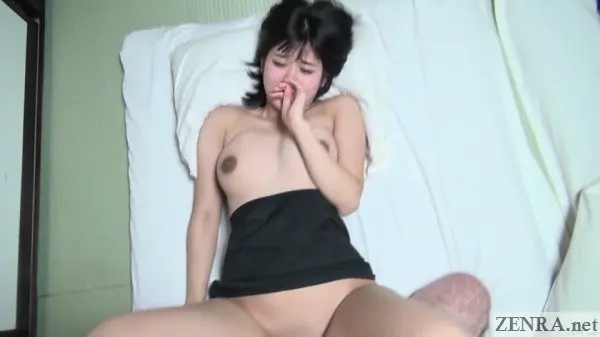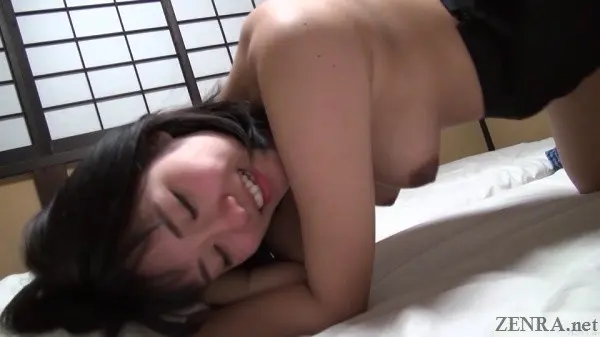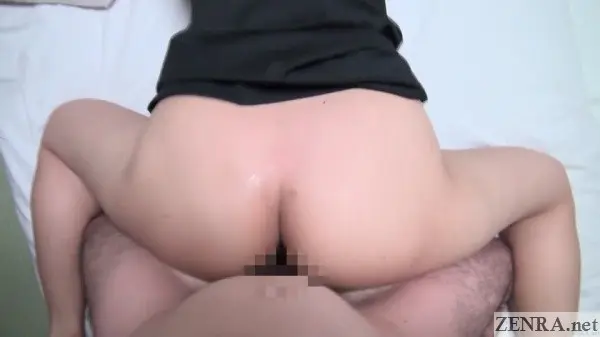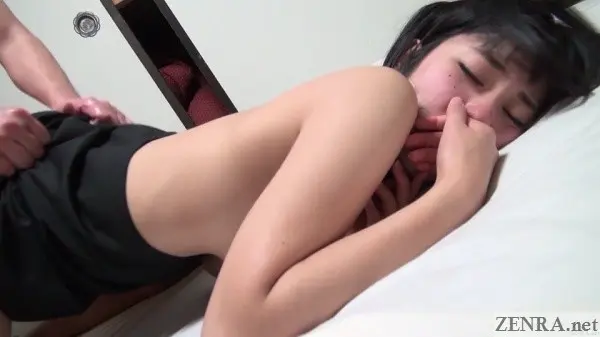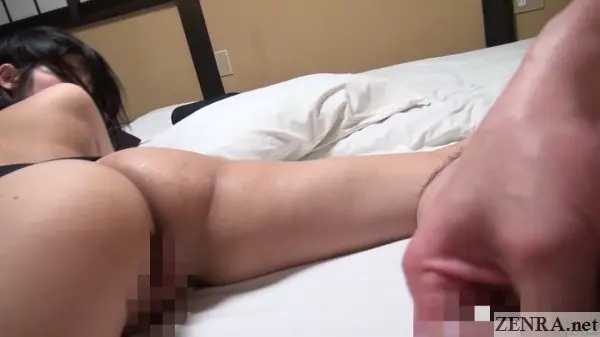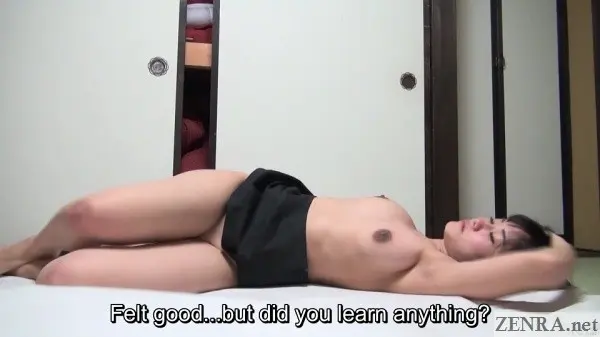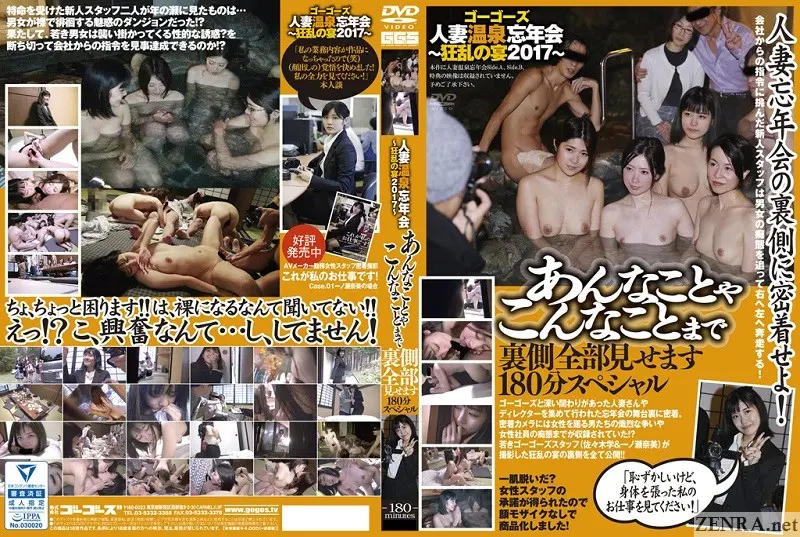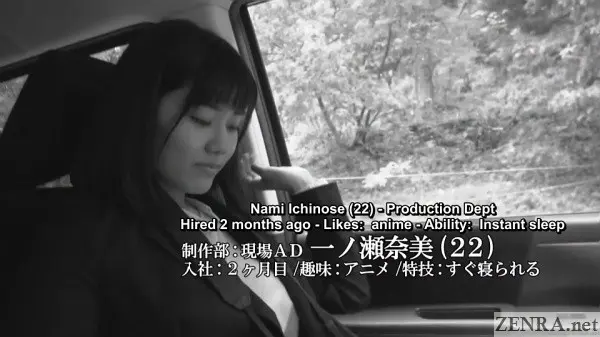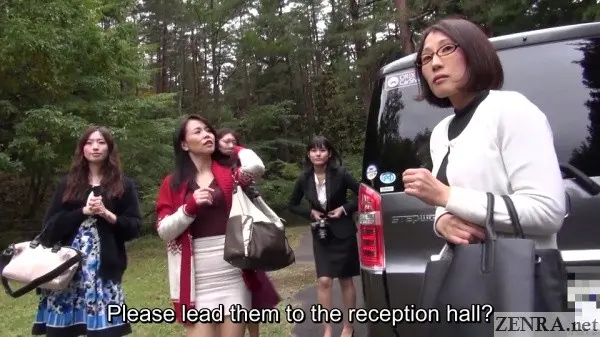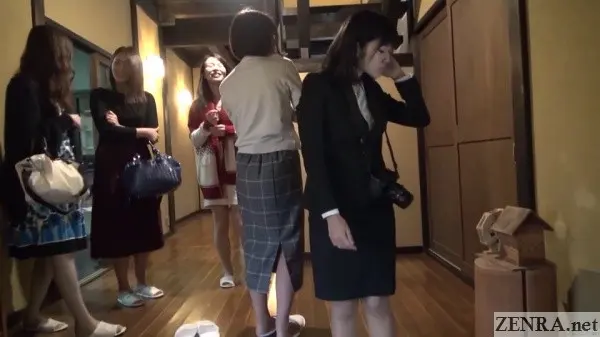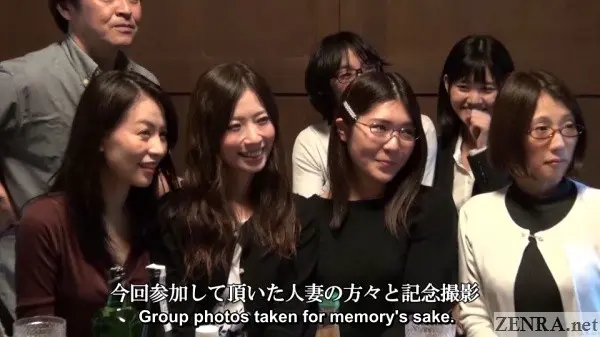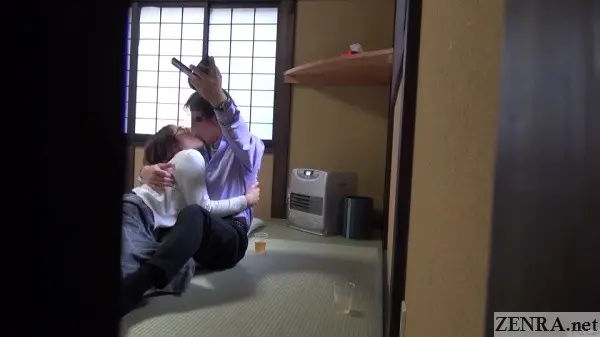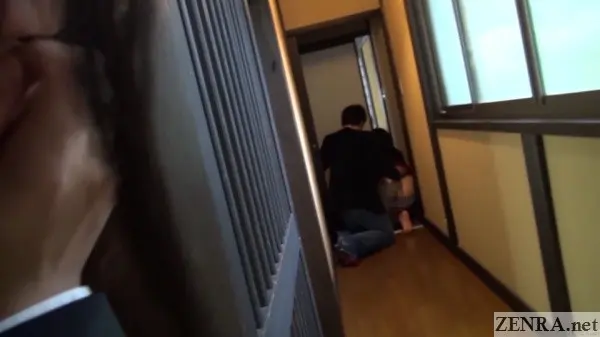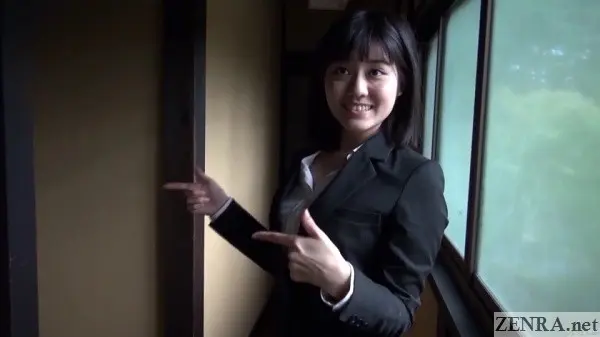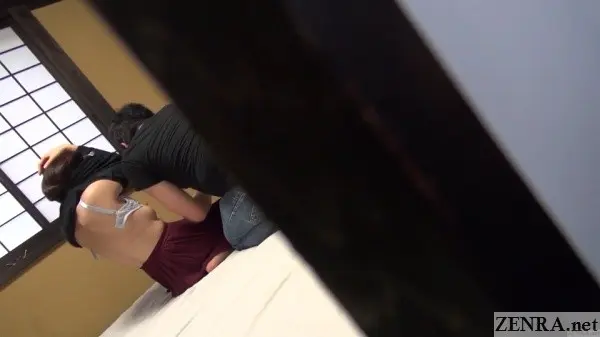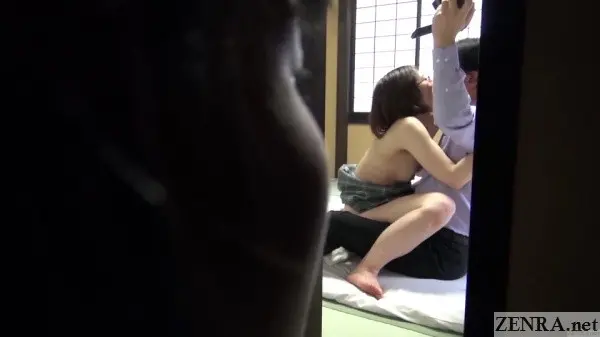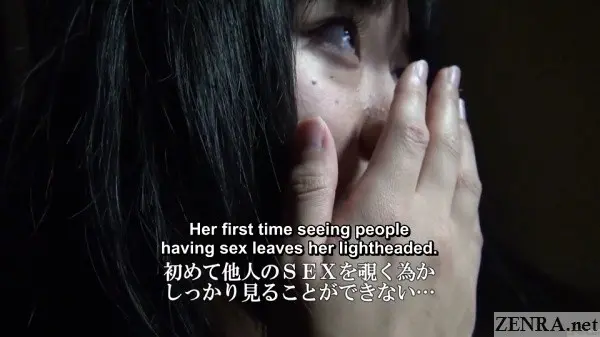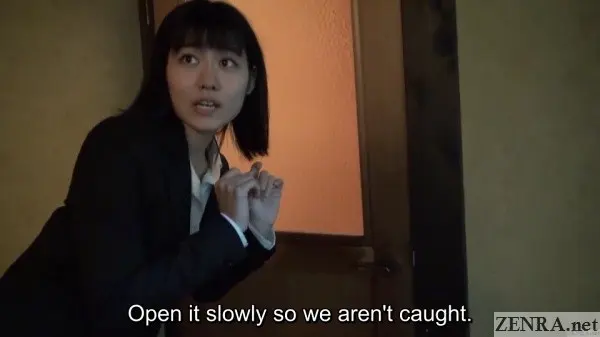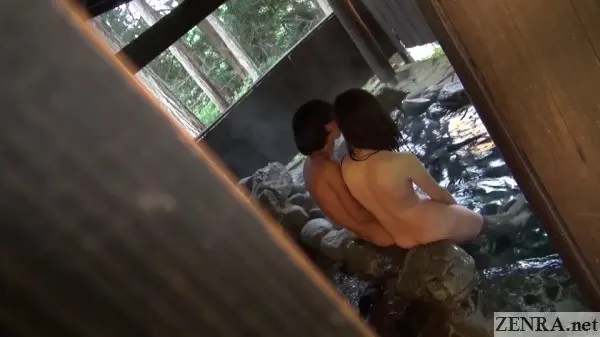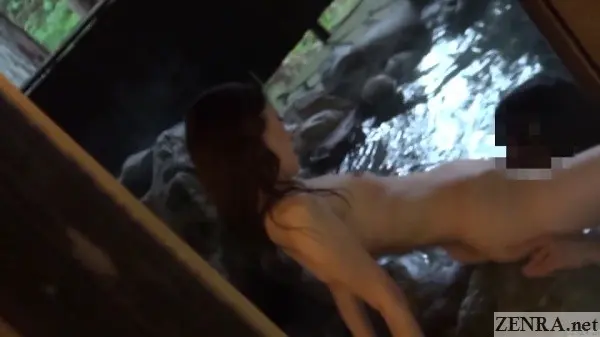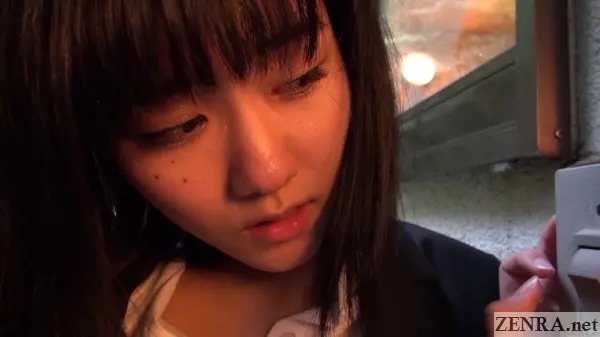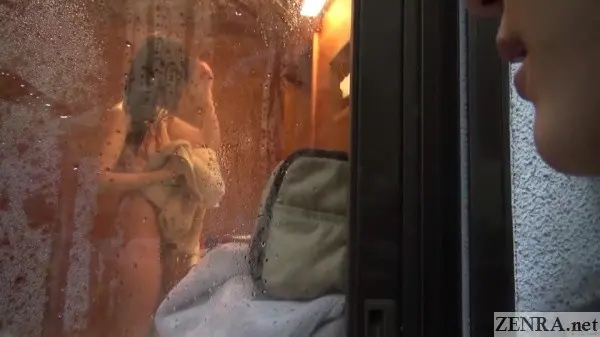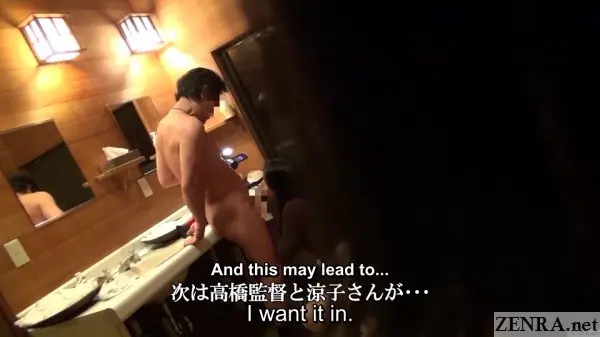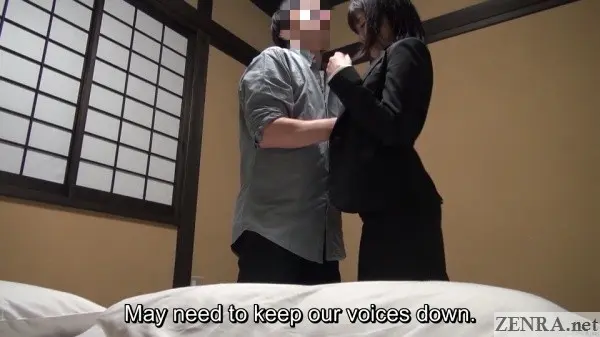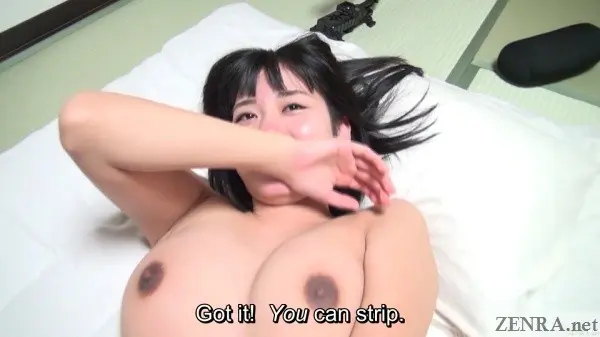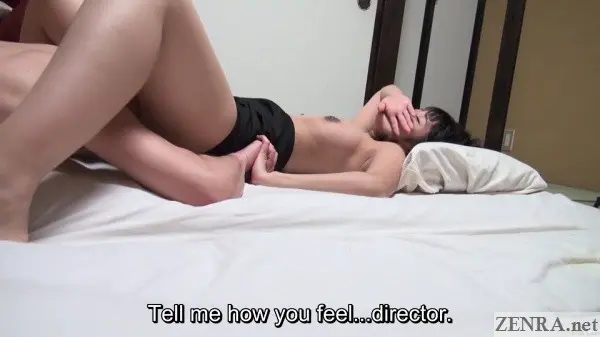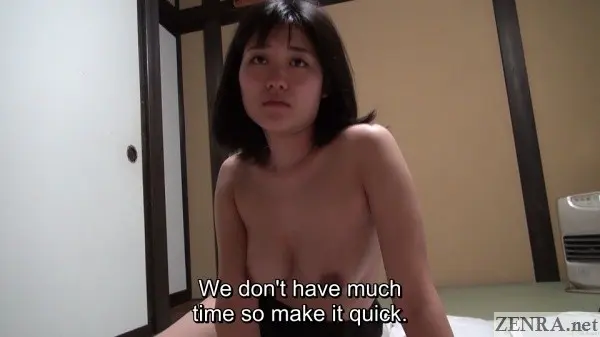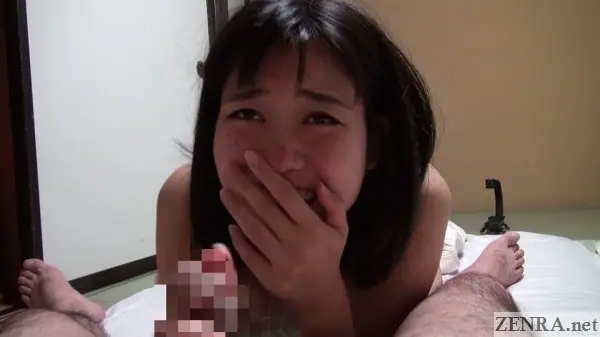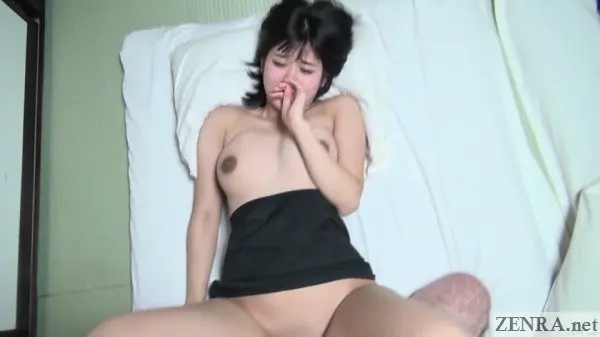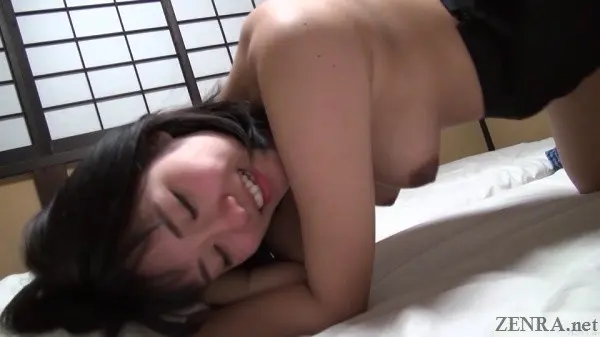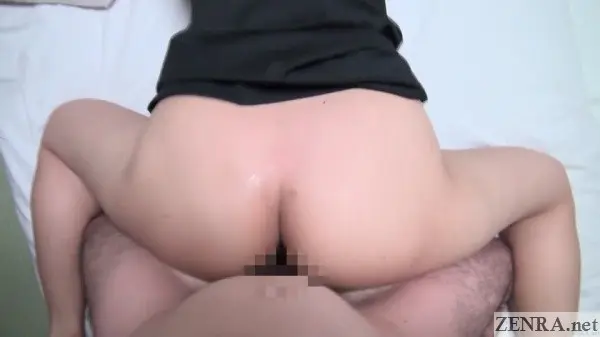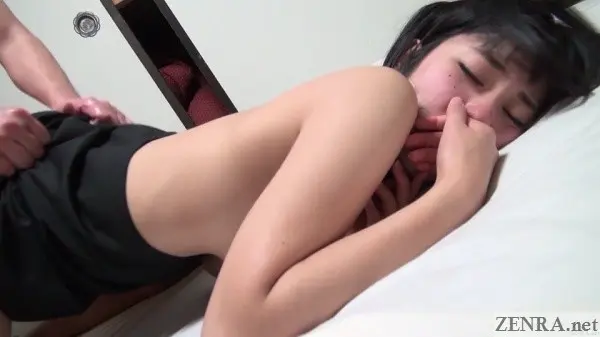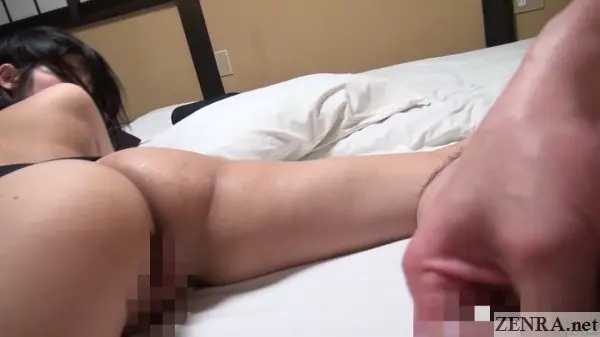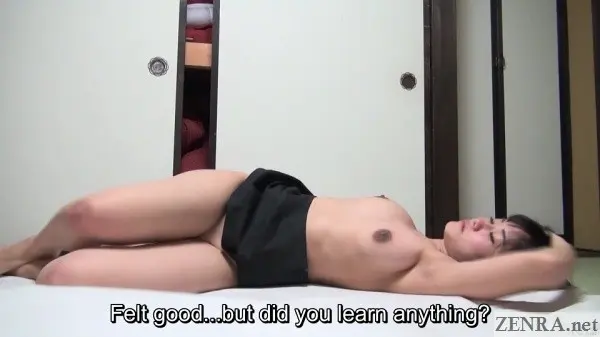 GOGOS Female Employee Films Year End Cheating Wives Onsen Party First Half