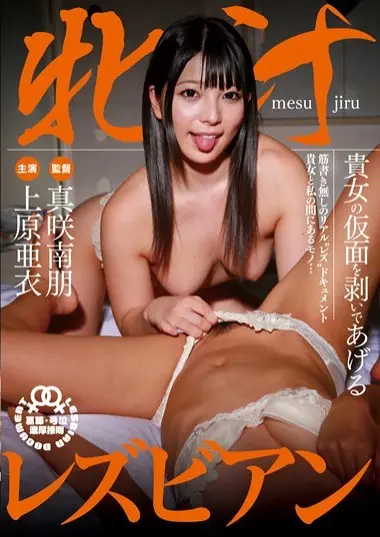 Ai Uehara and Nao Masaki - Juice Lesbians
Published April 21, 2017
Director and former AV star Nao Masaki puts Ai Uehara through the lesbian wringer in this plus-sized bisexual title by RADIX.
Ai Uehara and Nao Masaki - Juice Lesbians
Published April 21, 2017
#Subtitled
#Exclusive
#ClassicJAV
Director and former AV star Nao Masaki puts Ai Uehara through the lesbian wringer in this plus-sized bisexual title by RADIX.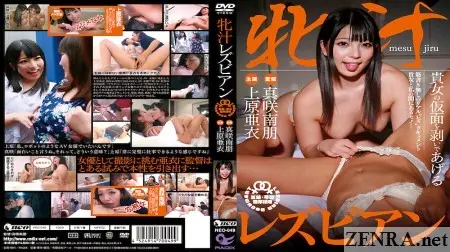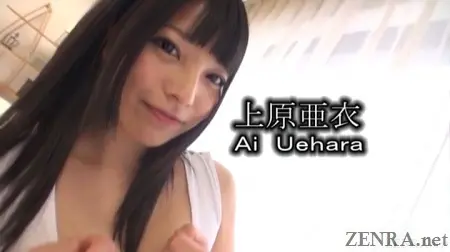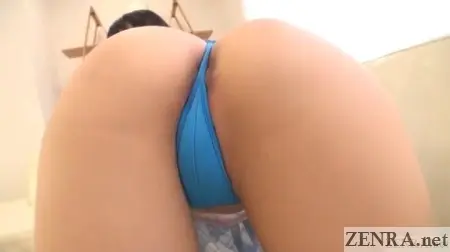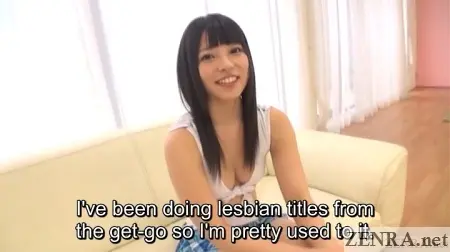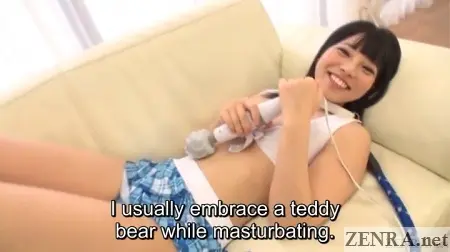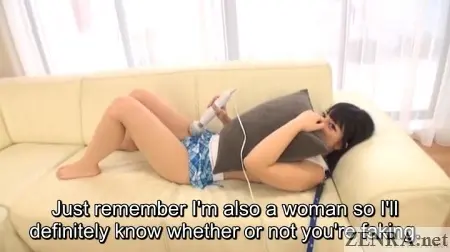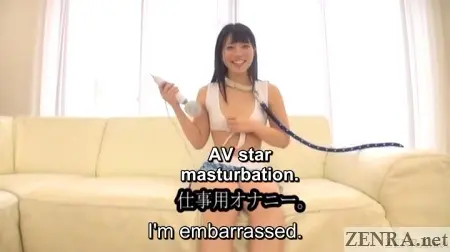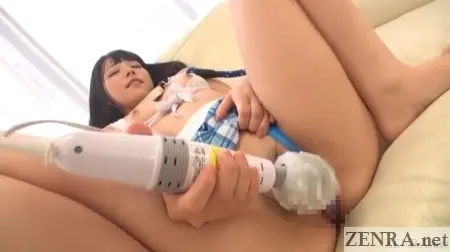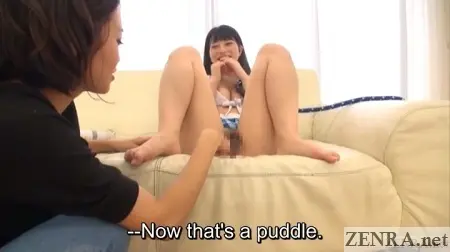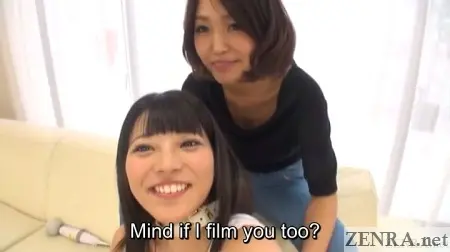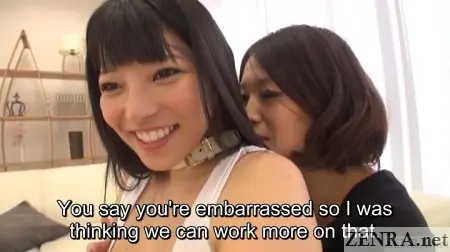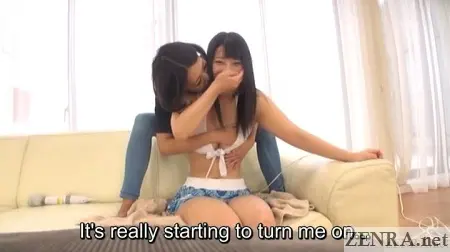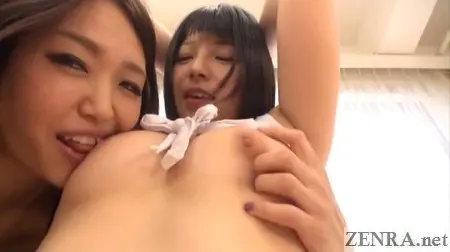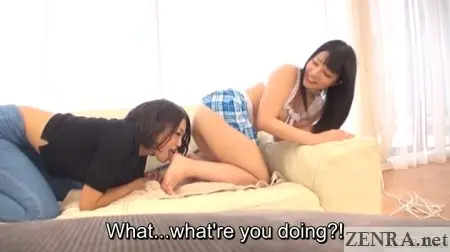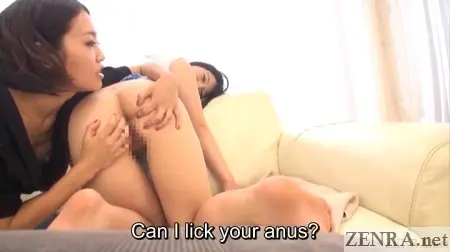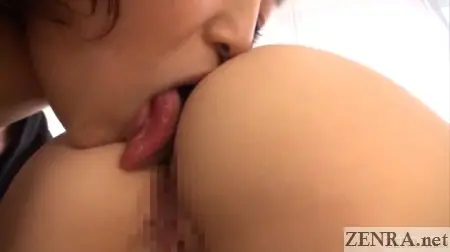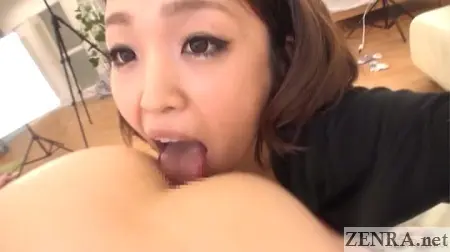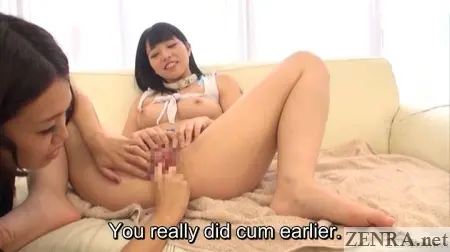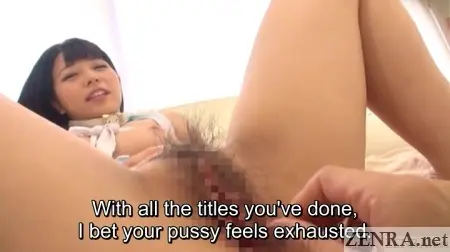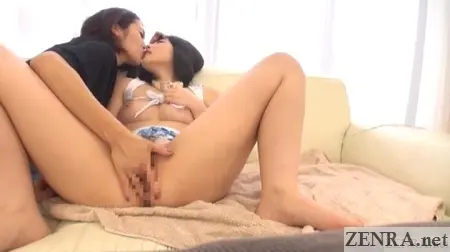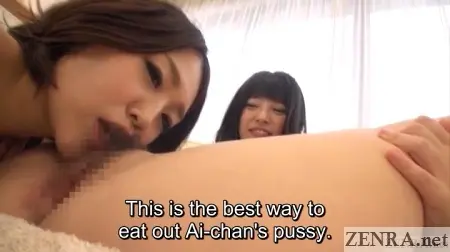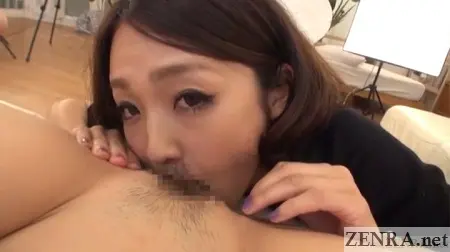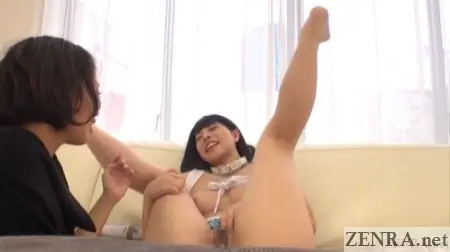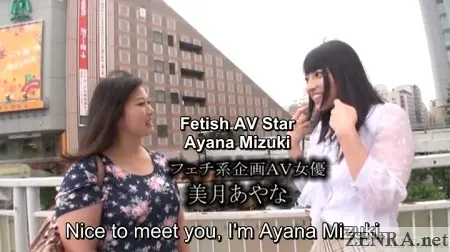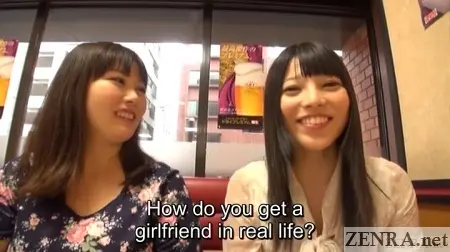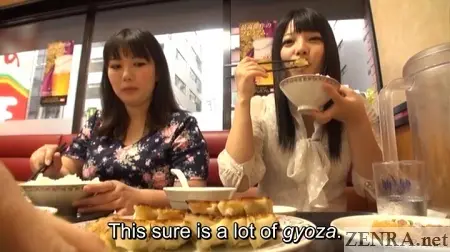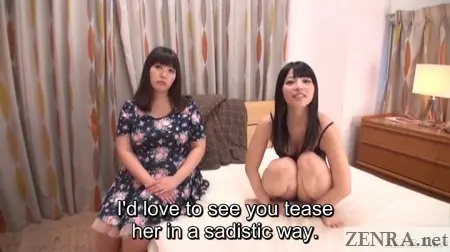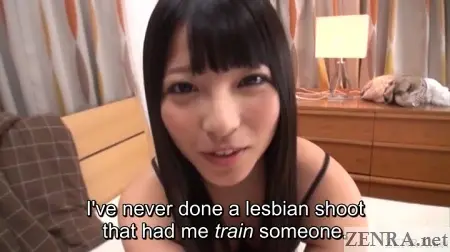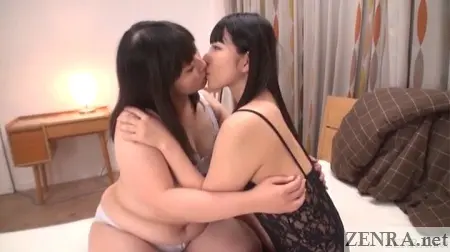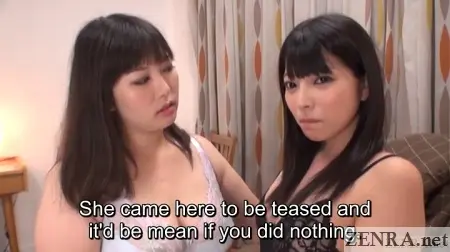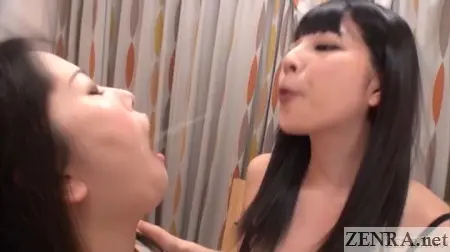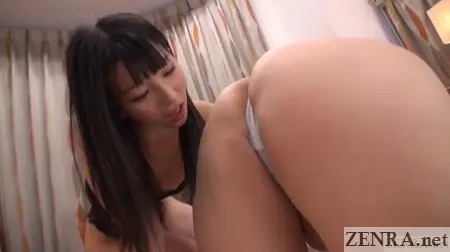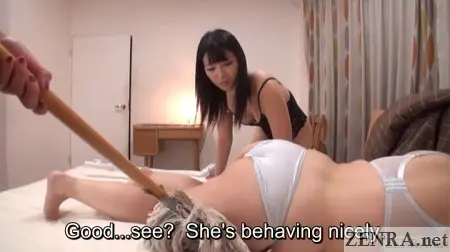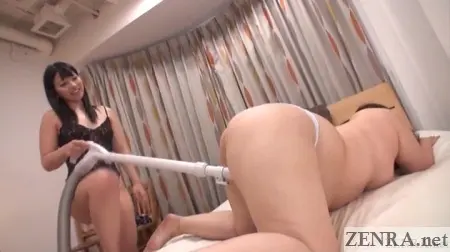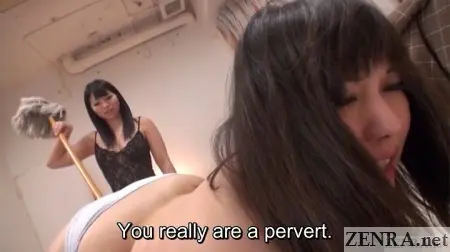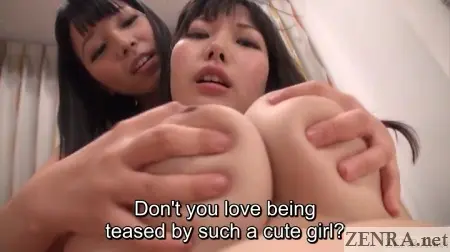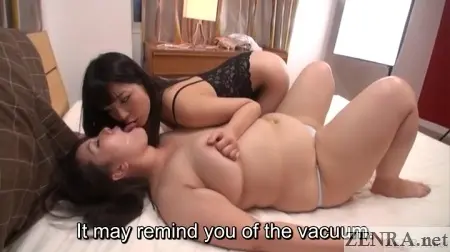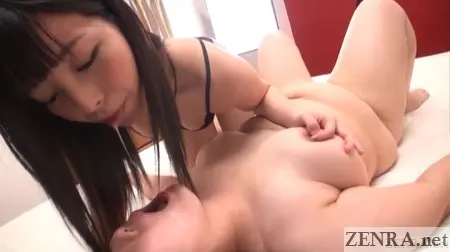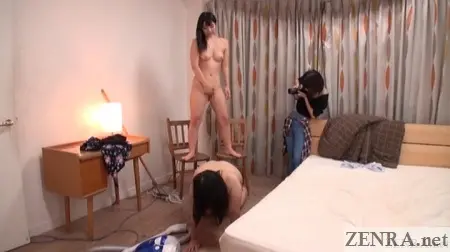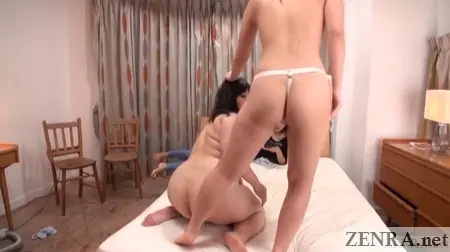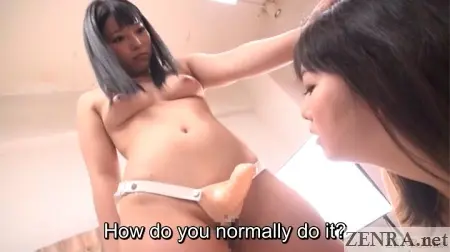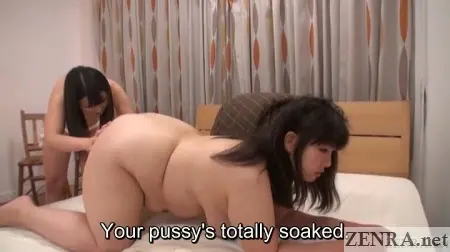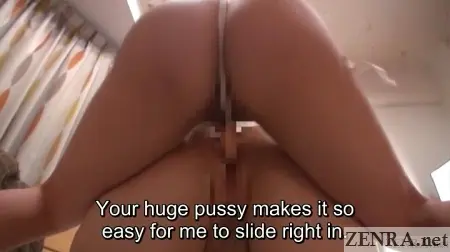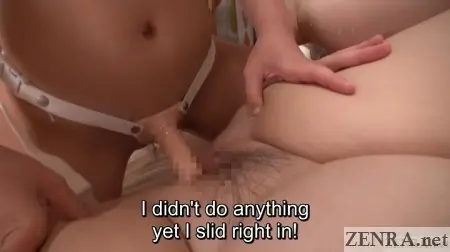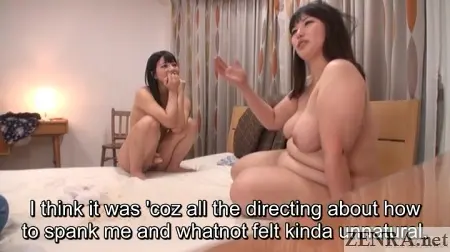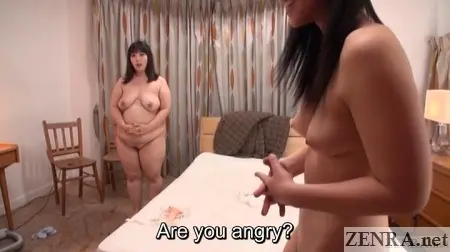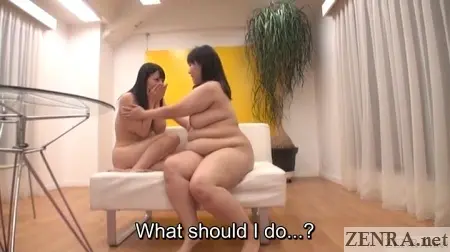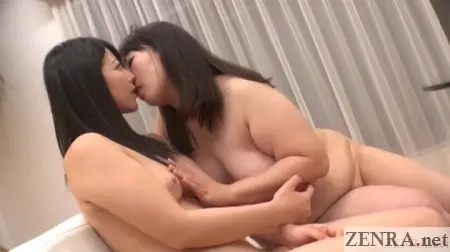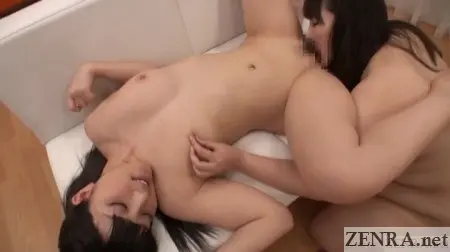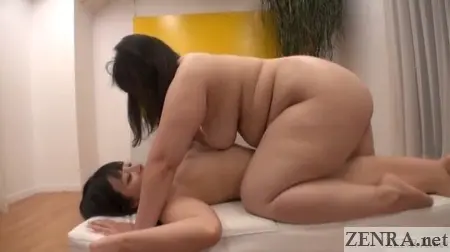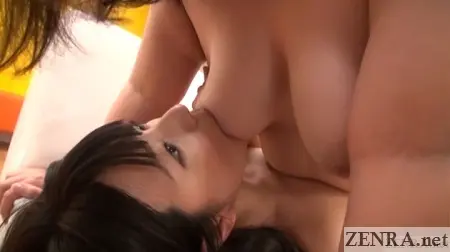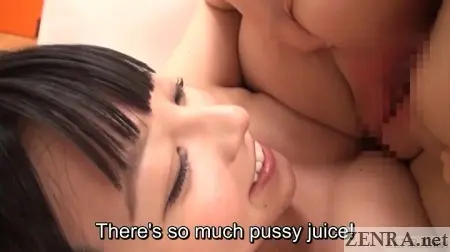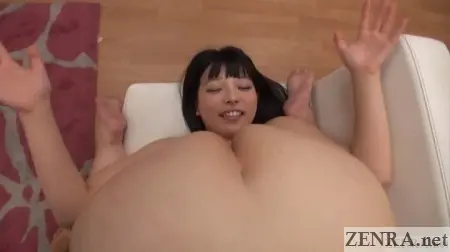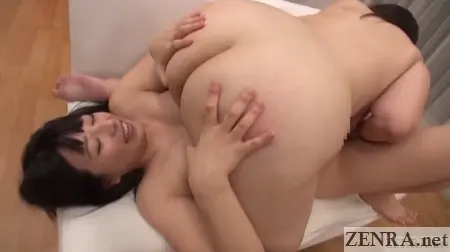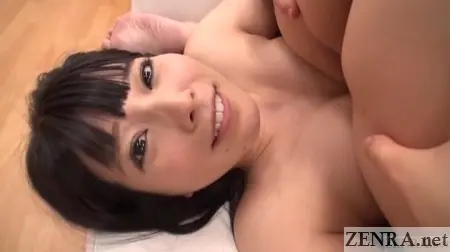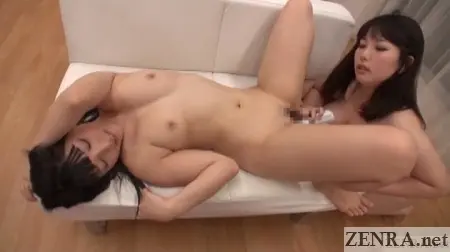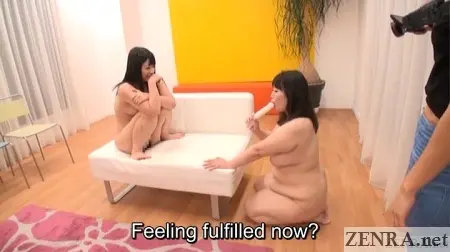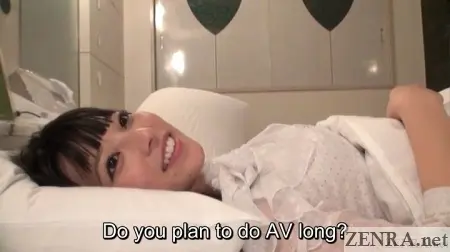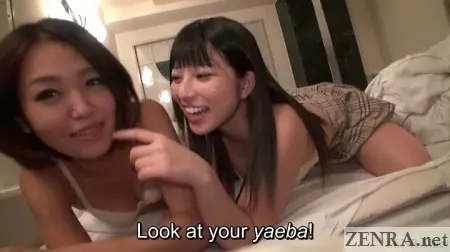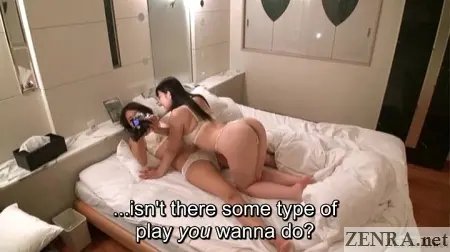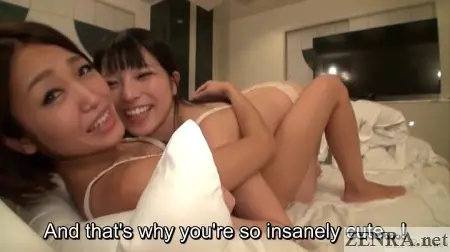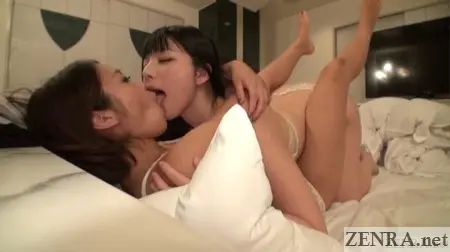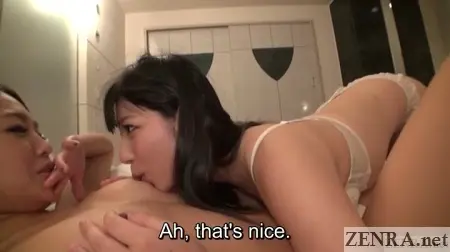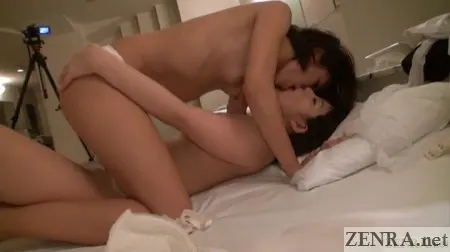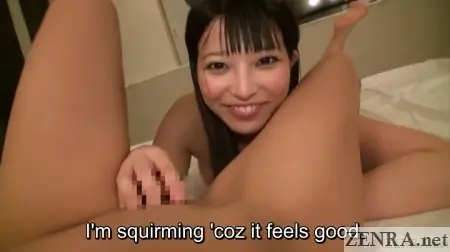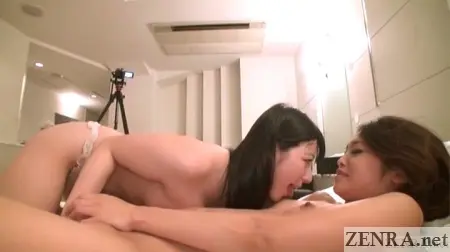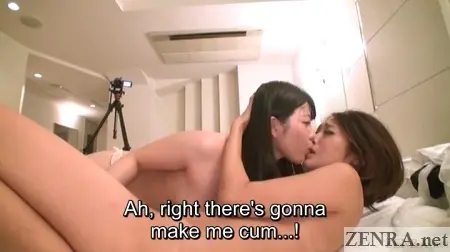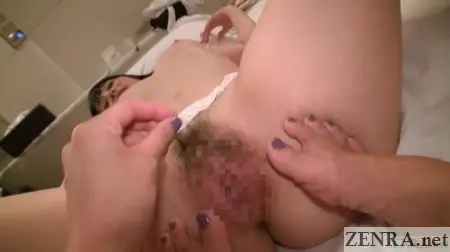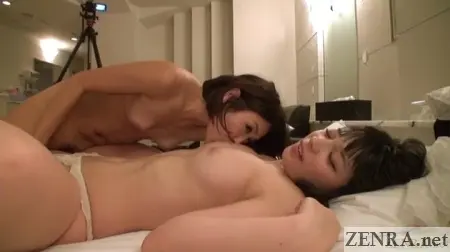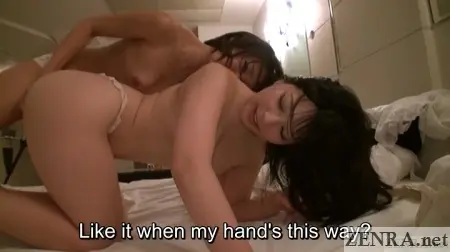 Ai Uehara and Nao Masaki - Juice Lesbians
with English Subtitles
Sometimes what an AV star wants more than anything is to rise above her peers and be crowned 'number one'. Of course in an industry like this with hundreds of studios, a large number of Ethics companies, and thousands of retailers both offline and online, the way to judge who really is at the top is somewhat subjective. There's contests such as AV Open that have a decent say in deciding who's popular, but some studios are fast to complain these 'industry award shows' are more about already well-established conglomerate companies simply congratulating each other.
So yes, 'number one'? Sales, maybe? Most Twitter followers? Certainly not the richest as the exact amounts AV stars actually take home per title is the second most closely guarded secret in the industry. AI UEHARA before her retirement about a year ago is a great example of someone starting right at the bottom with 'background girl #3'-type roles and finishing out her career spanning about 5 years being the most desired actress in the industry. It's a salacious take on Cinderella meets Porn and we're glad it worked out for her.
Her career had its minor ups-and-downs like any other actress, but she was known for being someone down for almost anything. She also was a free agent and took roles with studios both large and small which really helped flesh out her acting chops. It's definitely a more personal opinion, but actresses who go 'exclusive' seem to be taking the easy way out. They'll be working with the same people over and over usually doing the same kind of titles. The pay may be *slightly* more consistent (but not necessarily more!), but I feel exclusive contracts lead to ennui leading to faster industry burn-outs.
Today, AI UEHARA works hard on honing her lesbian skills via the skilled guidance of former AV star NAO MASAKI who now is known as a director of these types of titles. Although she 'retired' as an actress, she still will take part in some of her own works such as JUICE LESBIANS, a series of self-shot lesbian titles produced by RADIX.
As of writing this, there are four titles in the series and we plan on showing at least one more. We can show them all if they prove to be popular and we'll be watching the results of this update and the other one before making our decision. Lesbian titles in general feature way more dialog than 'nonke' ones (today's Japanese lesson: 'nonke' (pronounced 'non-kay') mean heterosexual when used colloquially) making pushing out these types of movies considerably more of a commitment for us. If we see a demand, we'll keep at 'em, but if not, then...
JUICE LESBIANS shares some similarities (both good and not so good) with the Lesbian Hot Springs titles pushed out by GOGOS. Both are mainly self-shot with no other staff on hand (outside of possibly an AD). Sadly--and this is probably the only real negative thing we can say for JUICE LESBIANS--both stick to hand-held SD-only cameras that should have been buried in a landfill at the end of the last decade. We understand HD cameras may be a bit heavier to lug around, but the results are worth it and Japan with its strong 'try hard!' culture should be fine with upping the quality for a bit more 'suffering'.
OK, fortunately beside the camera issue, JUICE LESBIANS is a pretty neat title. It's a lengthy one pushing towards 150 minutes and consisting of only three scenes. The first should make fans of ENF and CFNF situations very happy as it features a clothed NAO MASAKI doing indecent things to an increasingly naked and embarrassed AI UEHARA.
The second scene--and the reason why we classify this release as a Voluptuous--is due to the inclusion of festively plump AYANA MIZUKI. She's a big girl weighing in well over 100 kg and AI UEHARA herself is a great example of a slightly larger than normal actress with envy-provoking even full body fat distribution. In other words, she's also somewhat of a 'big girl'. MAO's almost a twig, but if we averaged out the BMI of all three actresses, it'd probably be in the 'slightly heavy' range hence Voluptuous.
F2F femdom reigns supreme in this encounter though it does take AI some time to warm up to the idea of dominating a woman. She's done it with men many a time, but doing it with 'one of her own' takes some mental rewiring apparently. This scene goes from low-energy "will this even work?" ho-hum eroticism to all-out BDSM that somehow successfully volte-faces to AYANA taking the lead and pressing down ever so lovingly on an equally naked AI.
Our only other gripe with JUICE LESBIANS is the final super long scene that takes place in a love hotel. It stars AI UEHARA and Director NAO MASAKI. If dialog was heavy before, it goes overboard here. The first 15 minutes or so is actually a very interesting interview about AI's career up to that point along with plans for retirement. However, the talking goes and on and on during the 'play' itself which was slightly distracting. It honestly at times felt less like a real lesbian encounter and more like same-sex heterosexual friends just fooling around with each other. We subtitled it all leaving us with some minor headaches and we sure hope you enjoy it! Women in private do talk a lot! This is a fact!

A Message to subscribers and also potential subscribers: this movie is labeled as an Exclusive release because this is the first official presentation of it outside of Japan. We would like to know your impressions of this production. Did you like it? Did you not? Your feedback is truly appreciated as it can help us decide the best possible Japanese adult video entertainment for you from here on out. Don't be shy and please feel free to contact us with your thoughts!
Lines of Subtitled Dialog: 1890
4 Files 0.98GB
02:22:59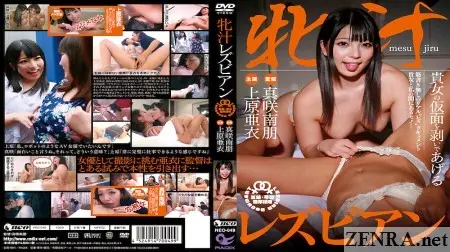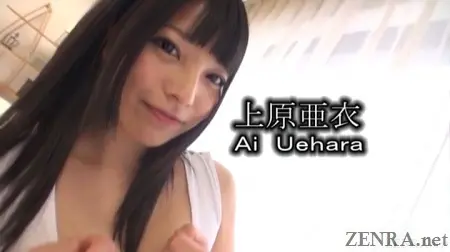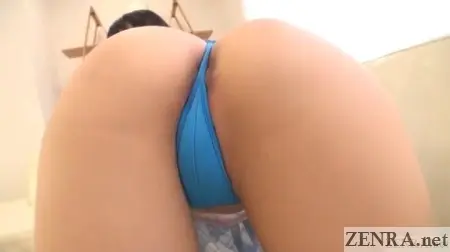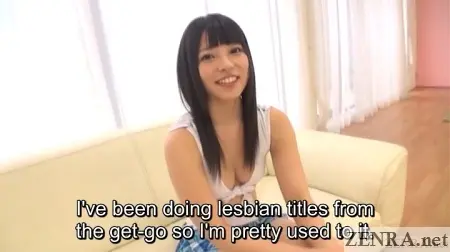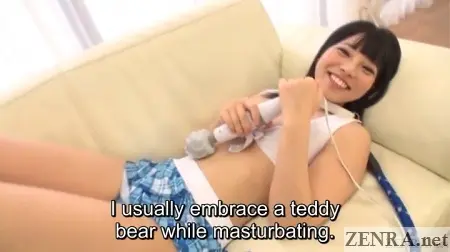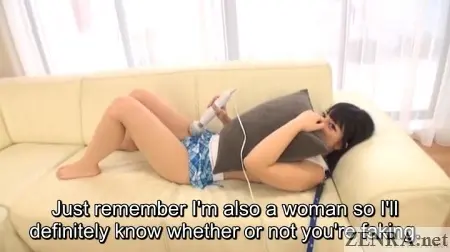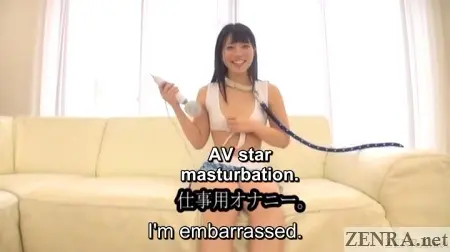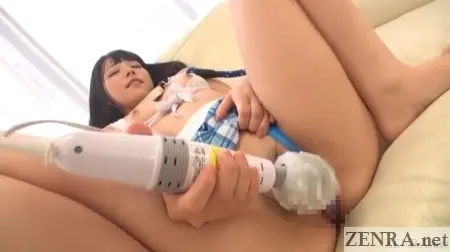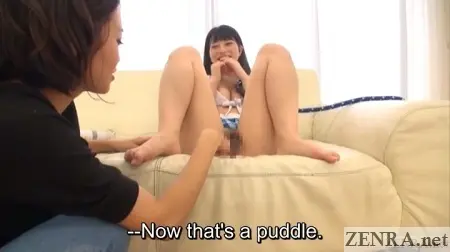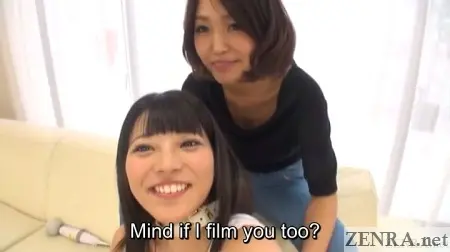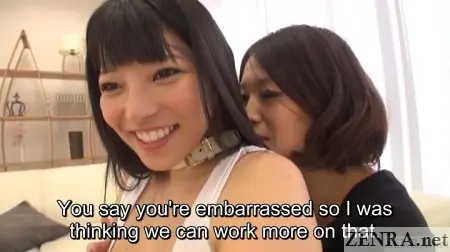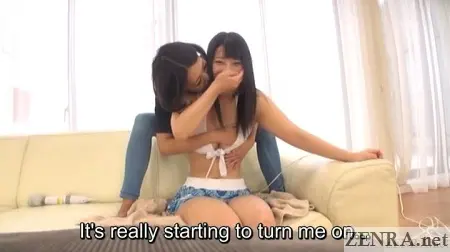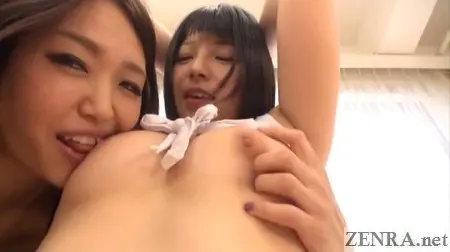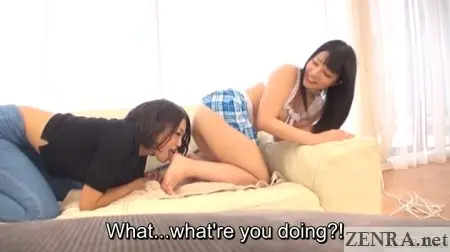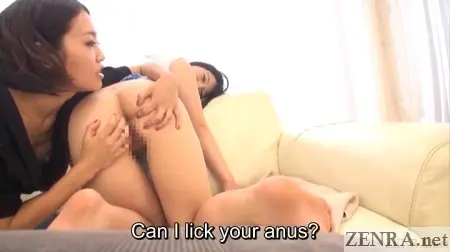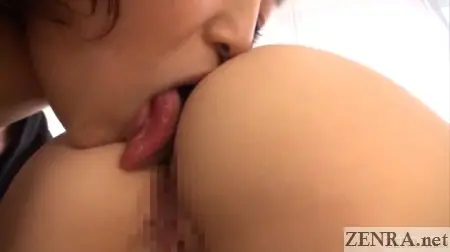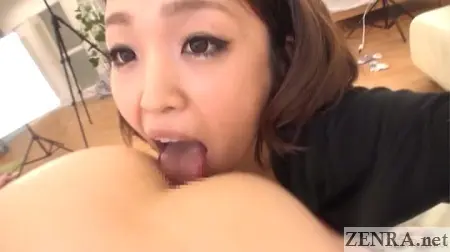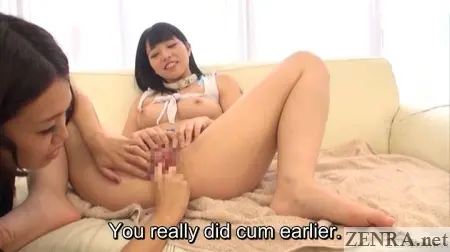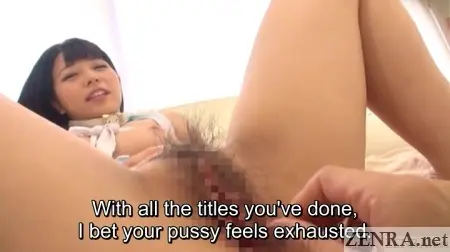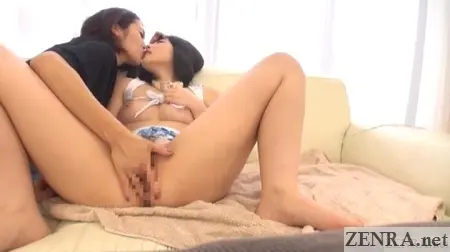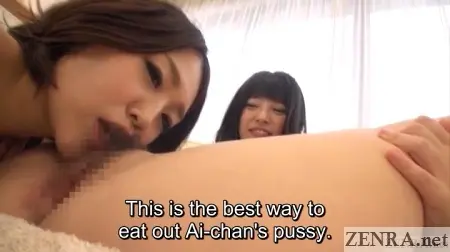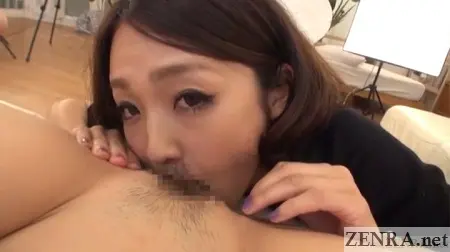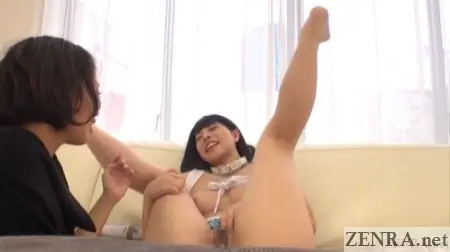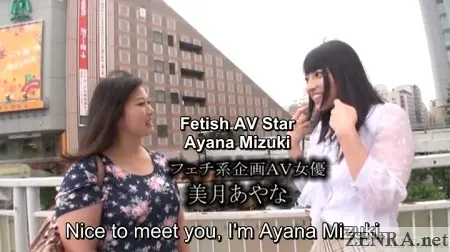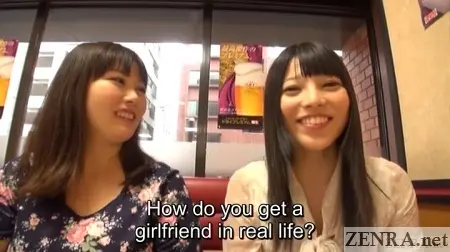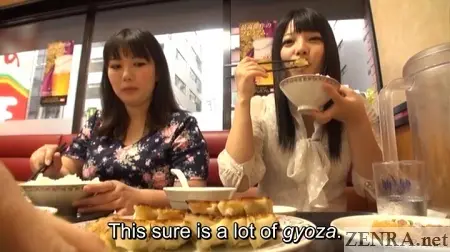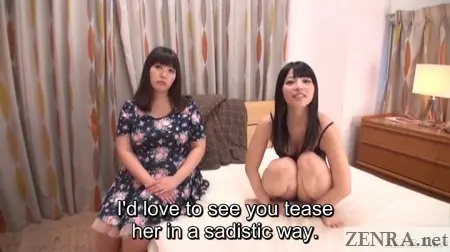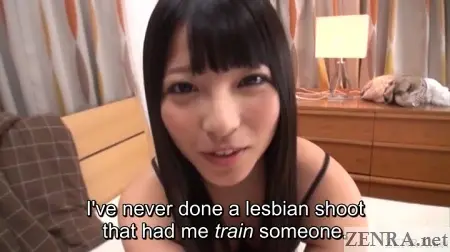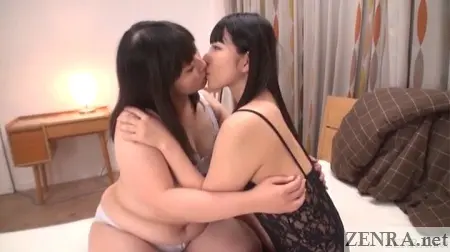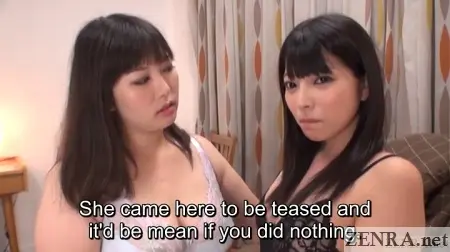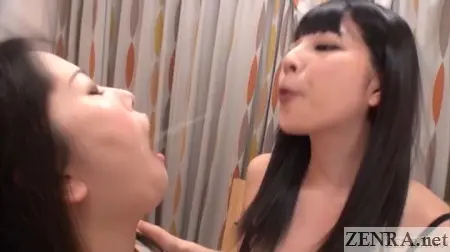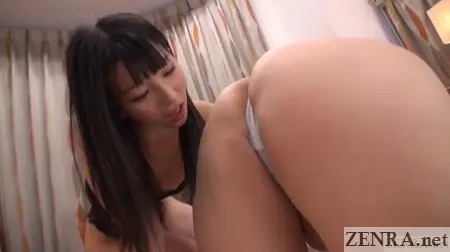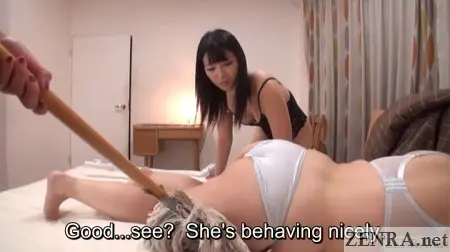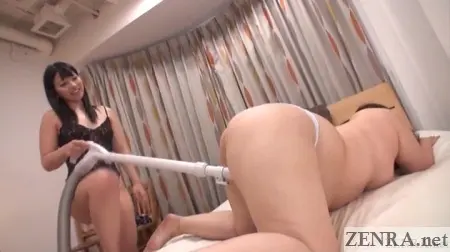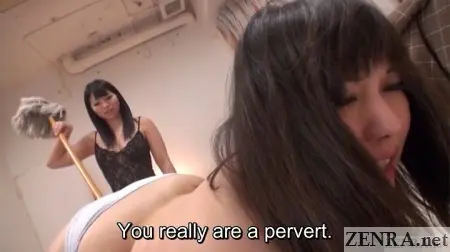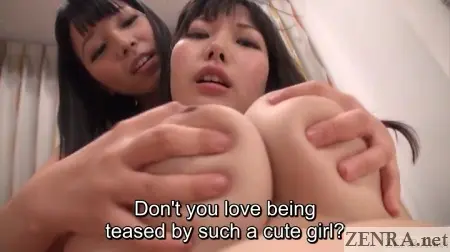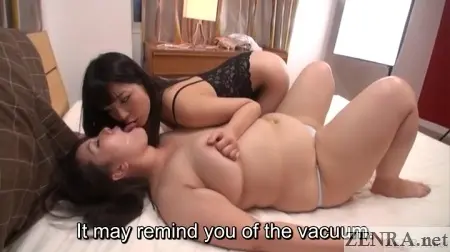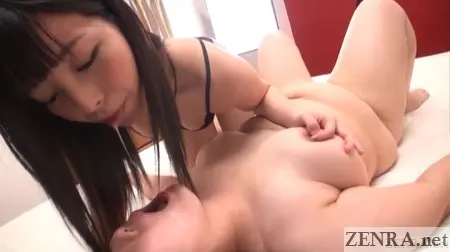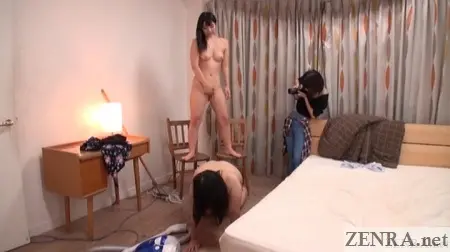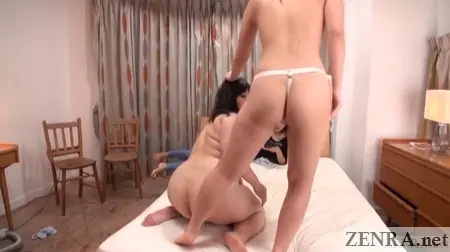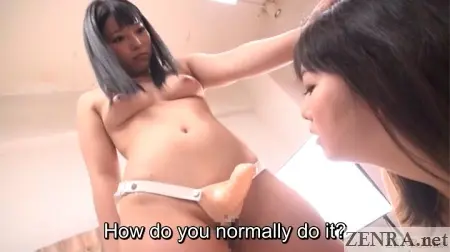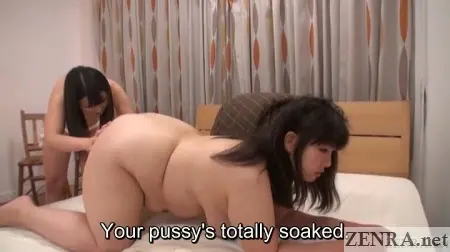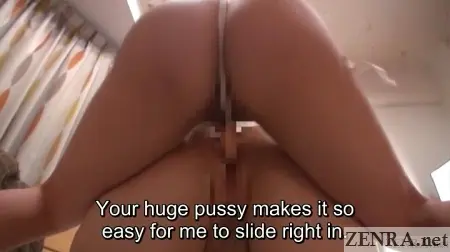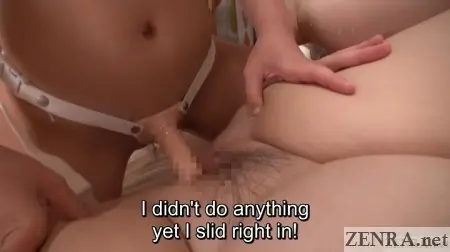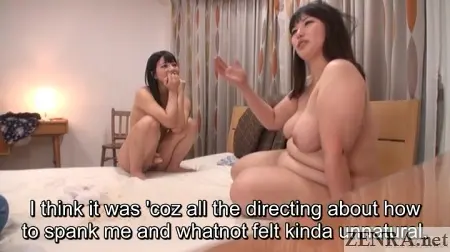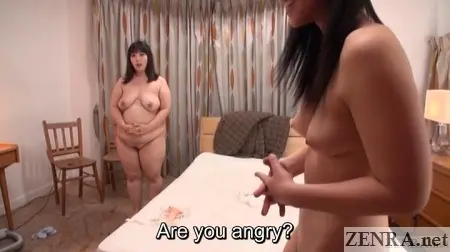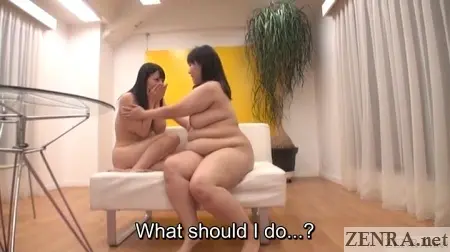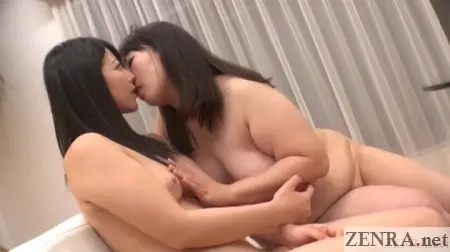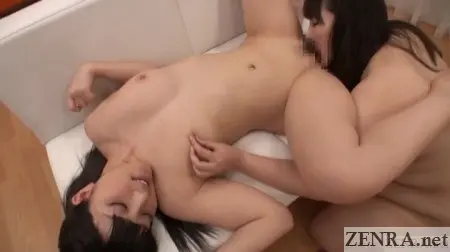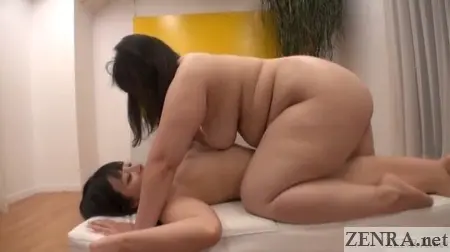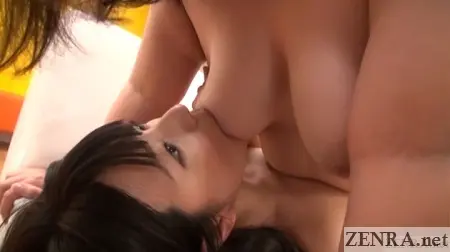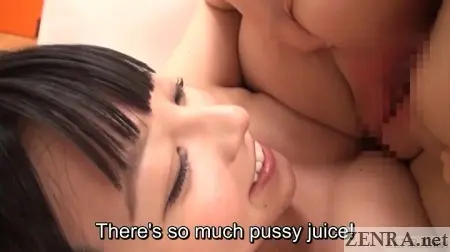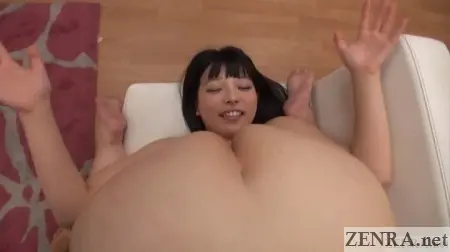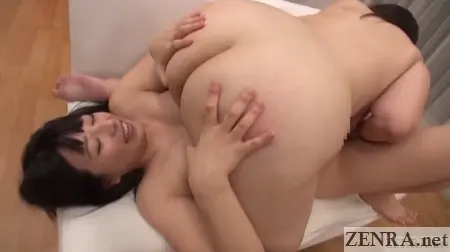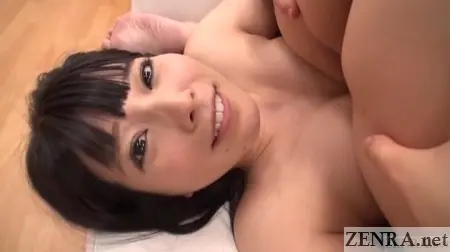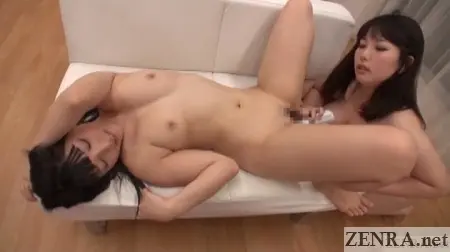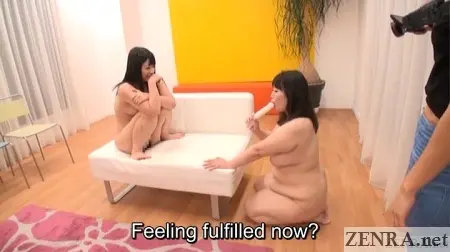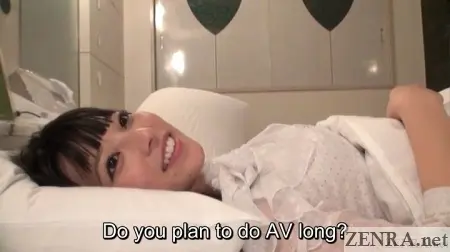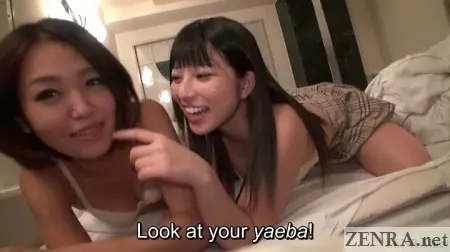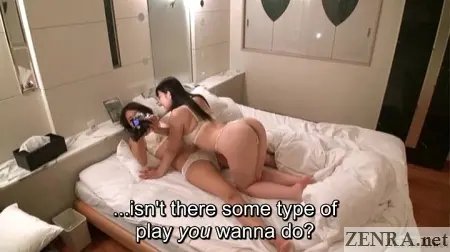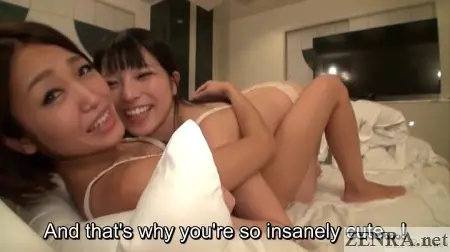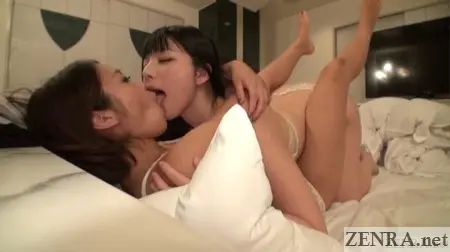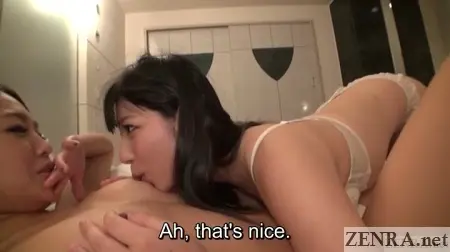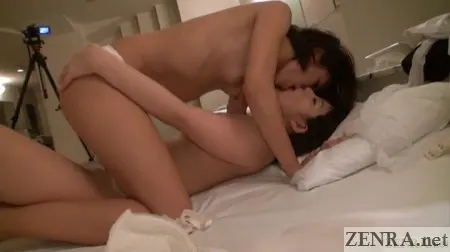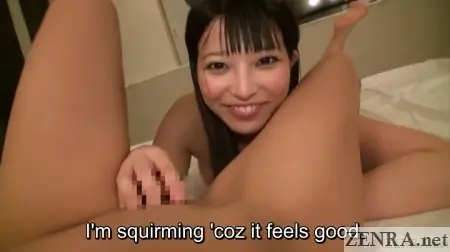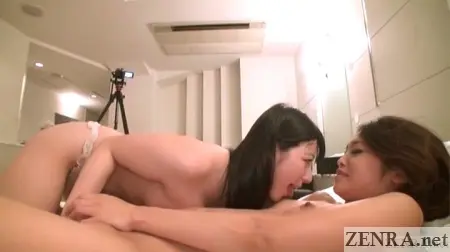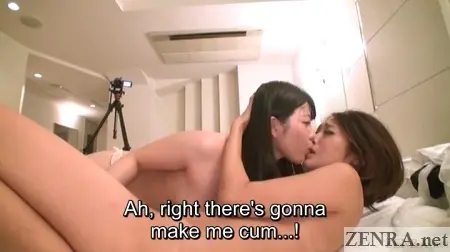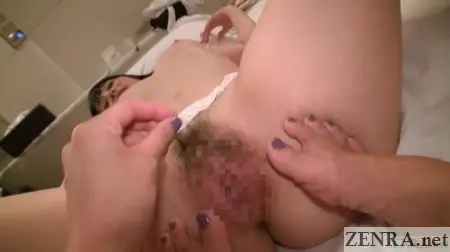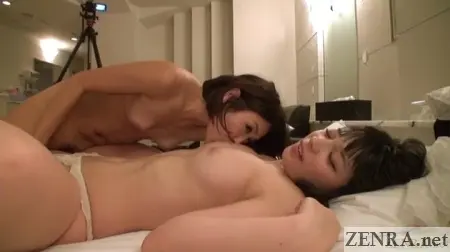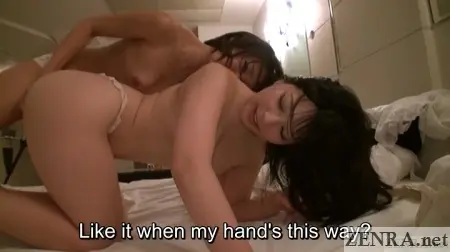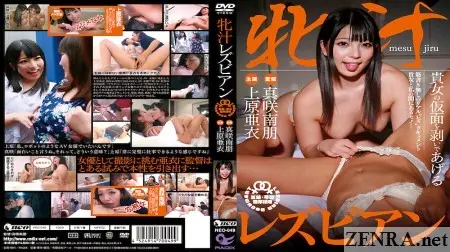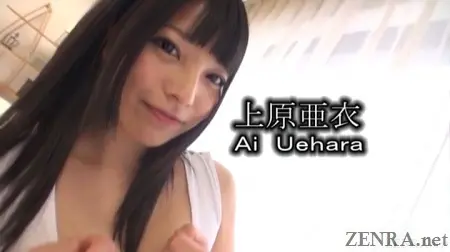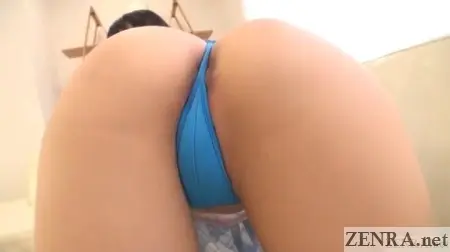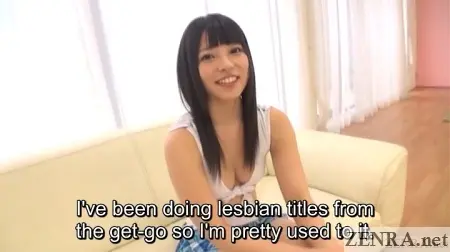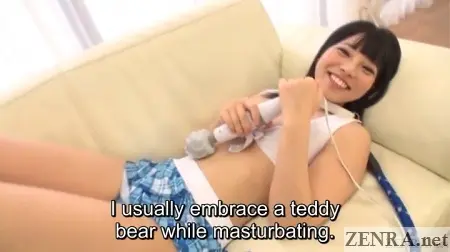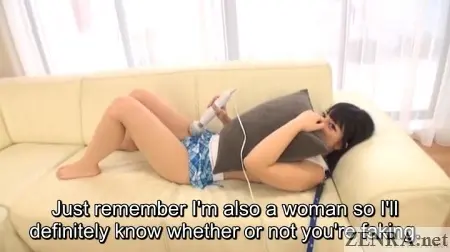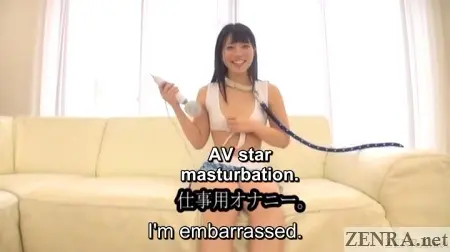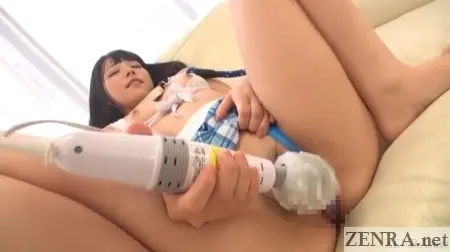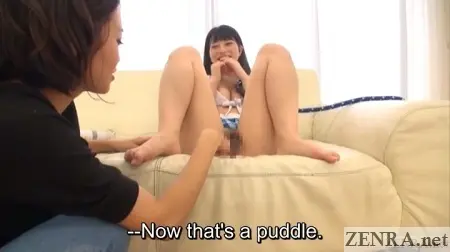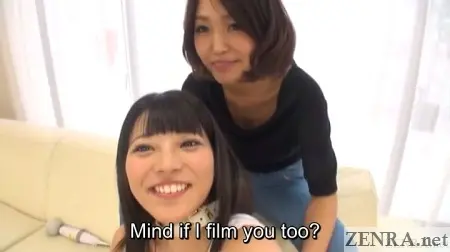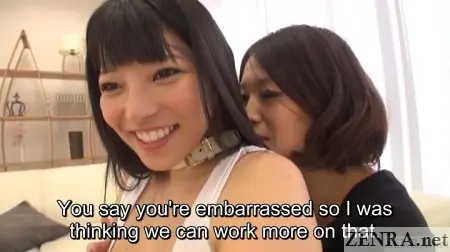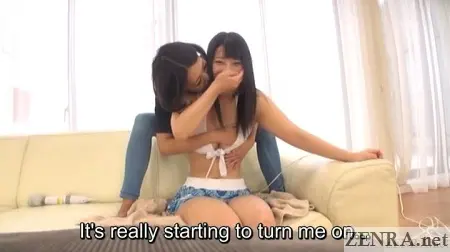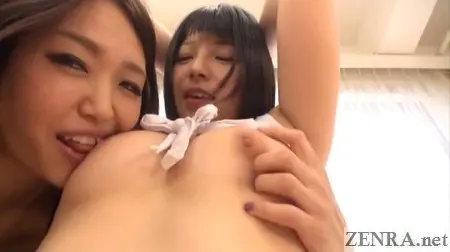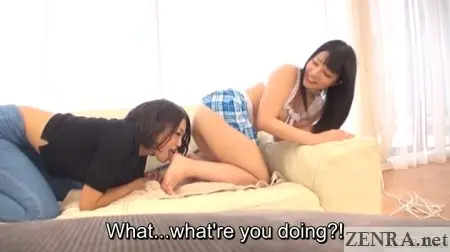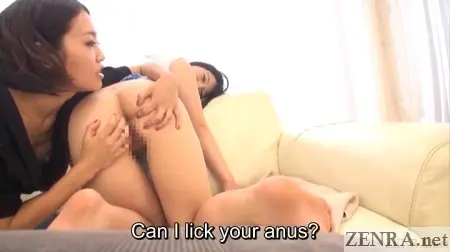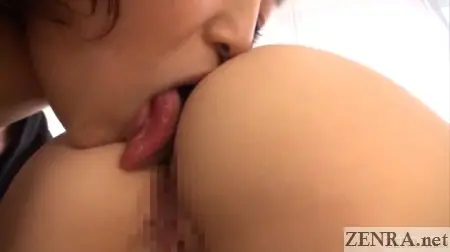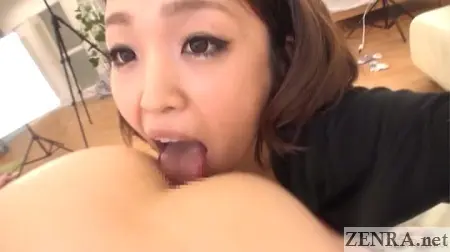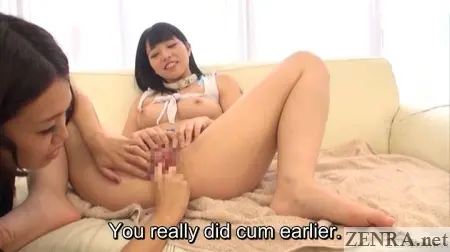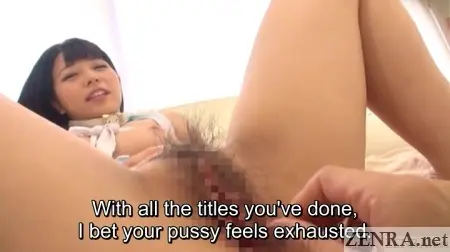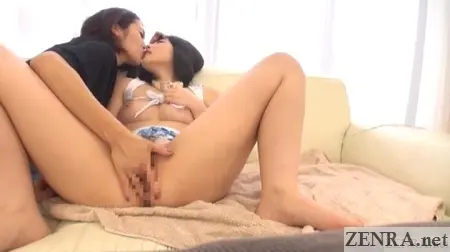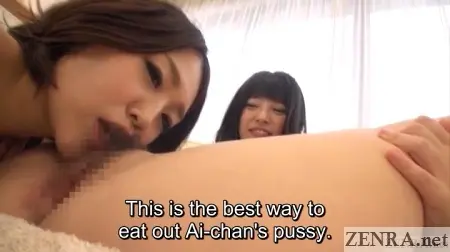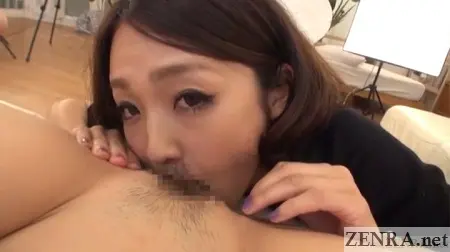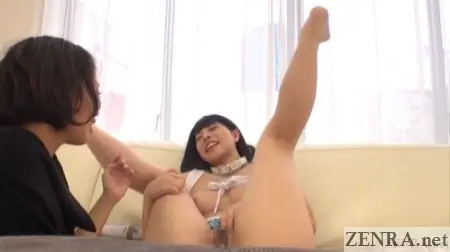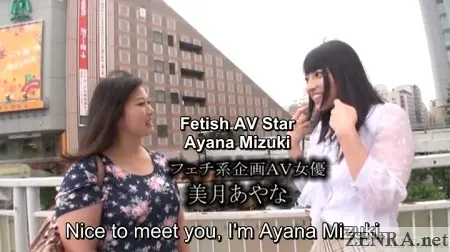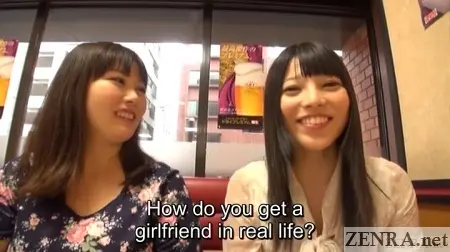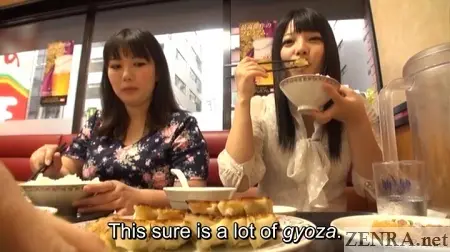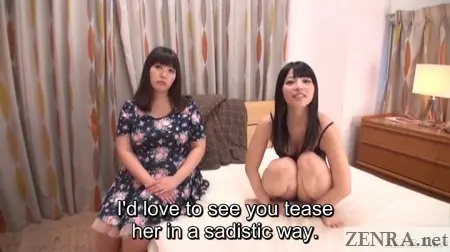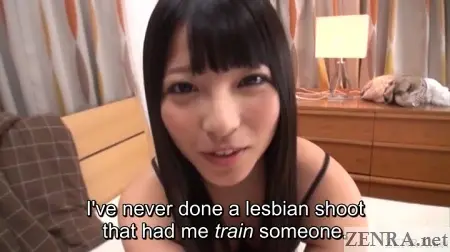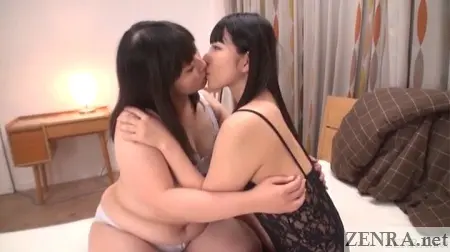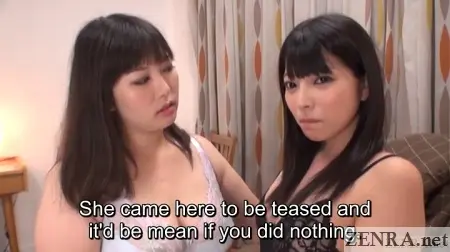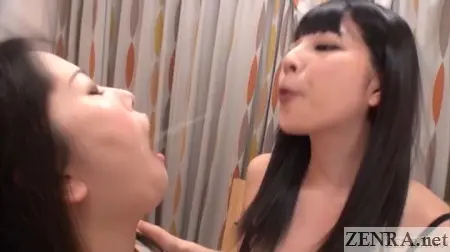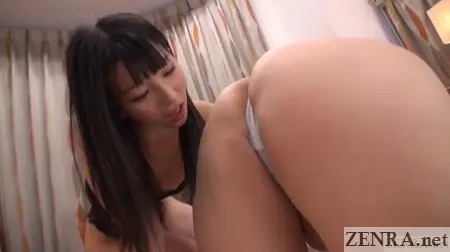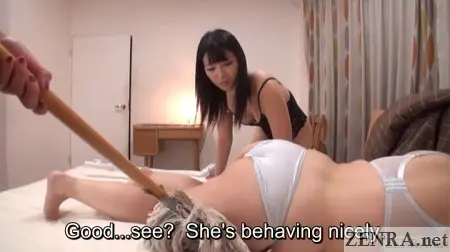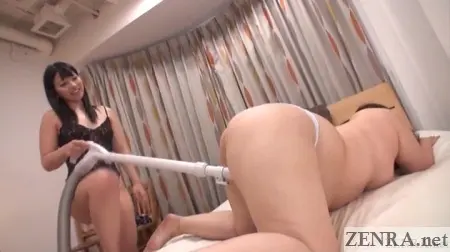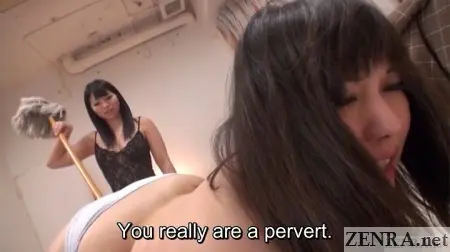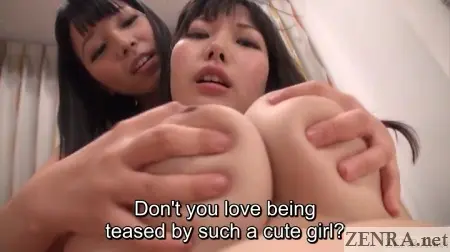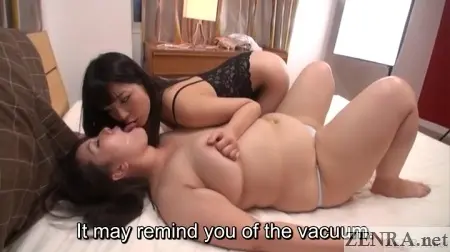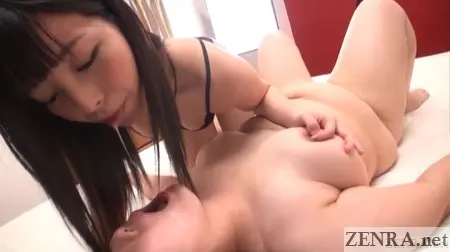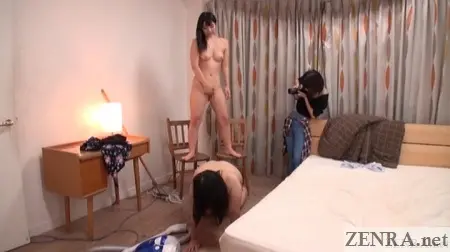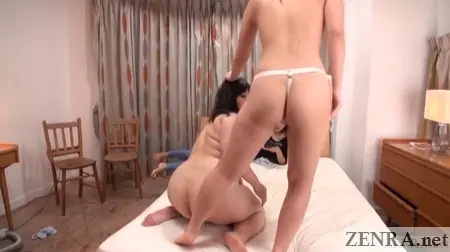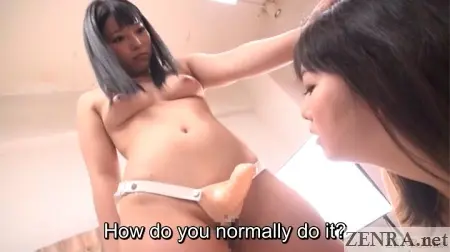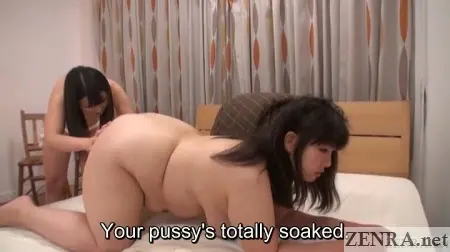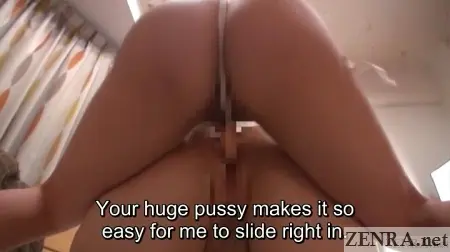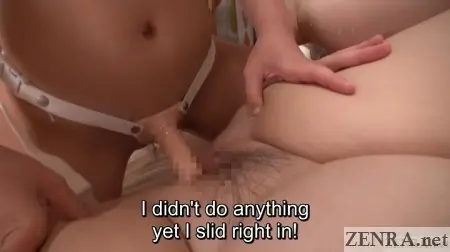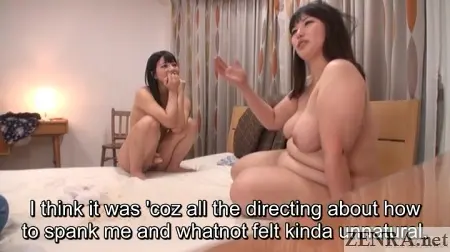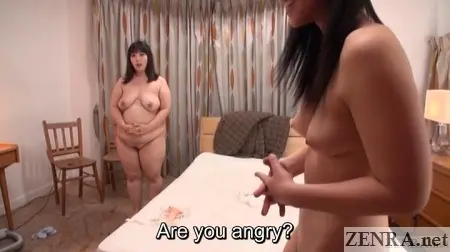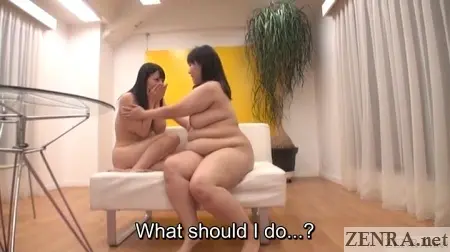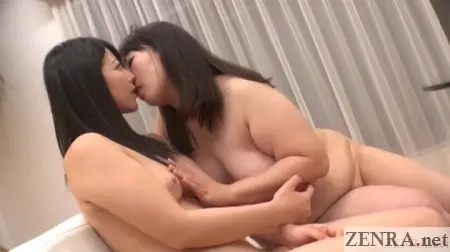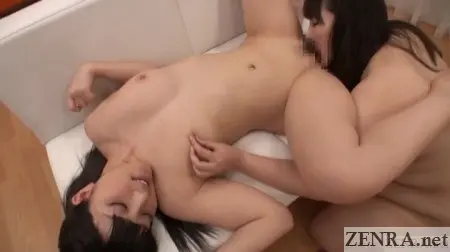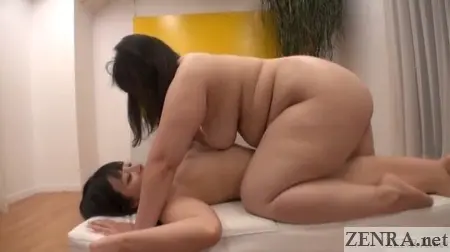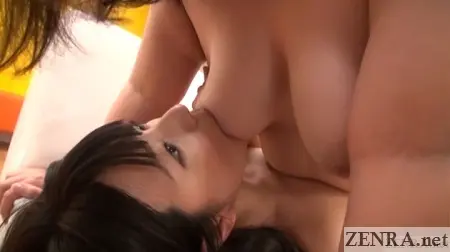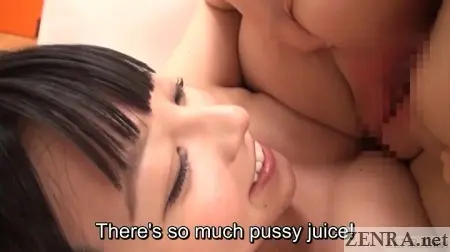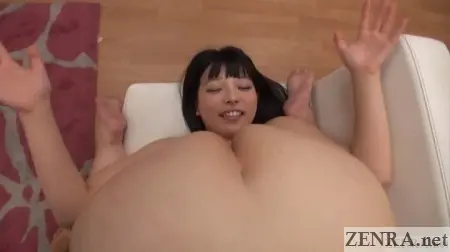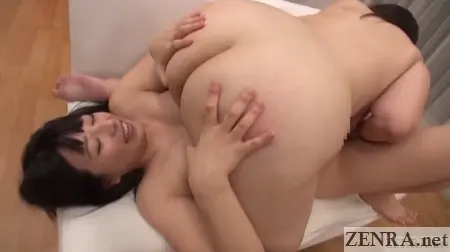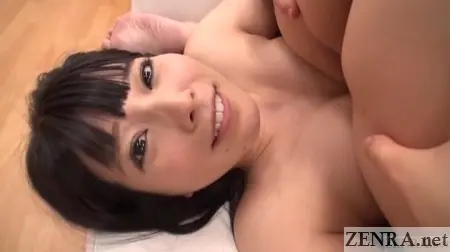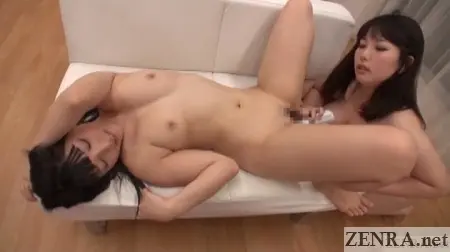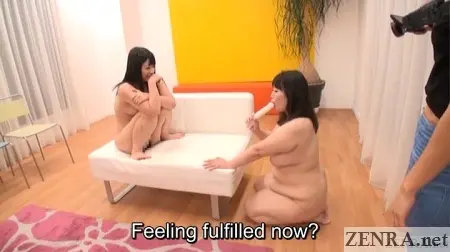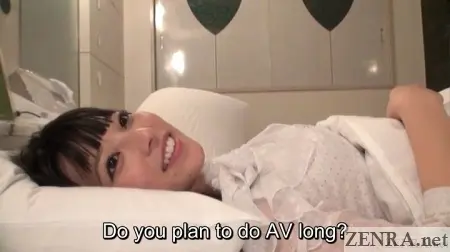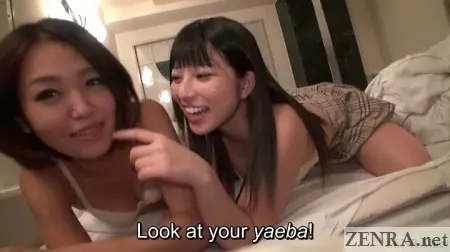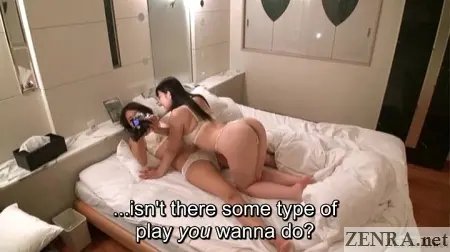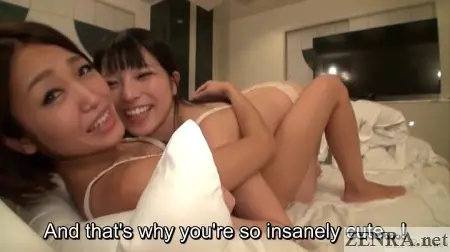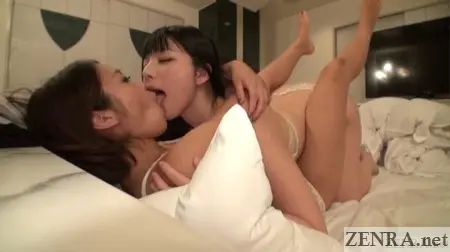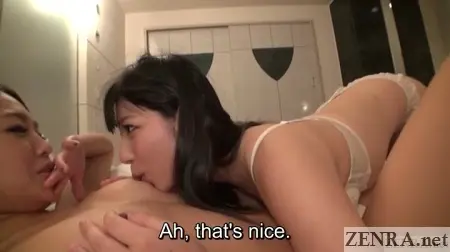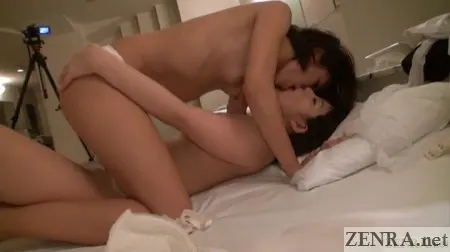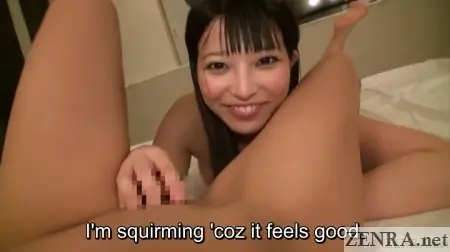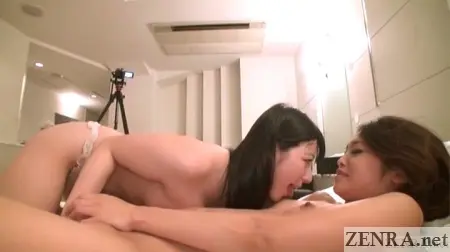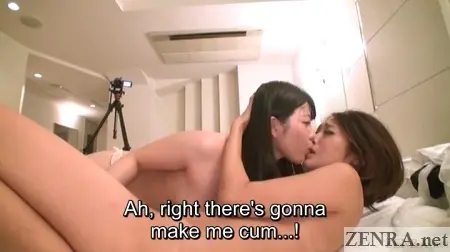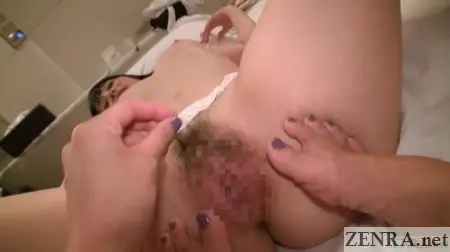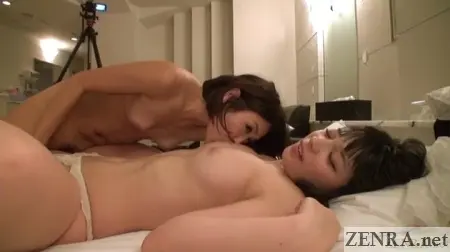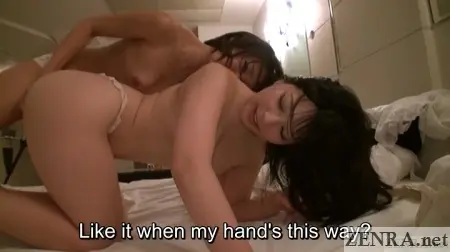 Ai Uehara and Nao Masaki - Juice Lesbians