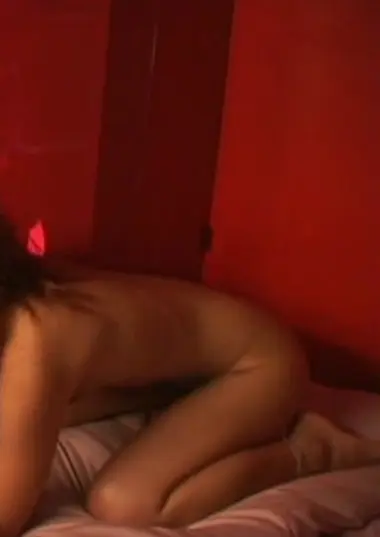 Mixed Bathing CFNM with Subtitles
Published May 24, 2005
Subtitled Japanese CFNM heads to the boondocks to visit a rare mixed bathing bathhouse where embarrassed amateur reporters make some startling discoveries.
Mixed Bathing CFNM with Subtitles
Published May 24, 2005
#Subtitled
#ClassicJAV
Subtitled Japanese CFNM heads to the boondocks to visit a rare mixed bathing bathhouse where embarrassed amateur reporters make some startling discoveries.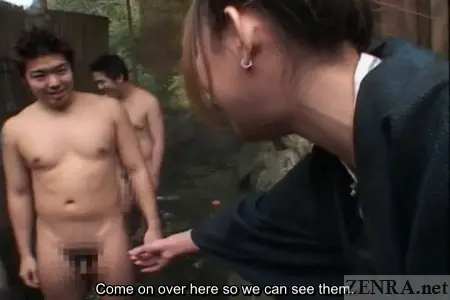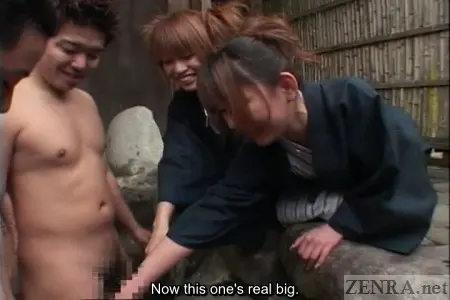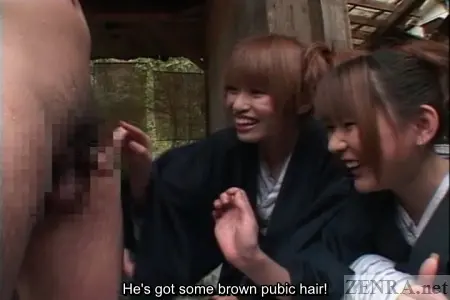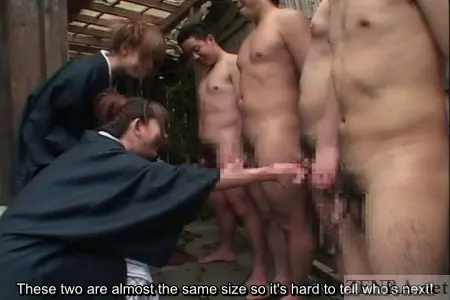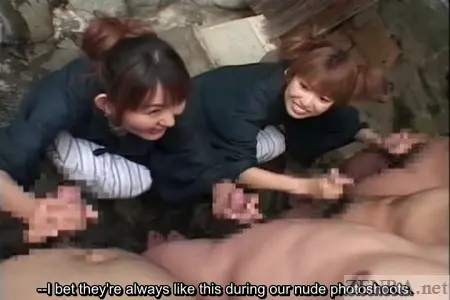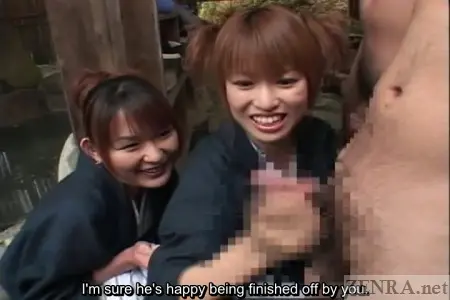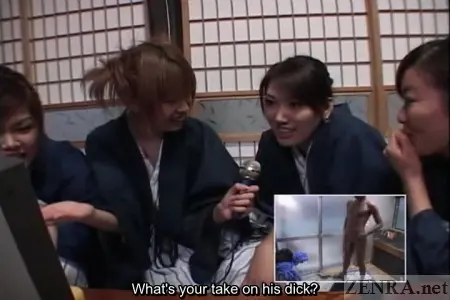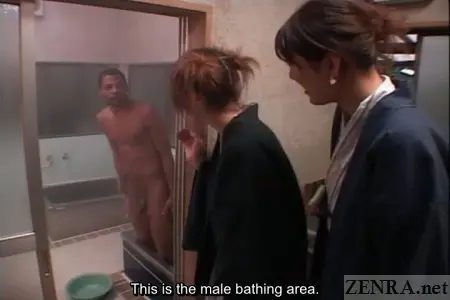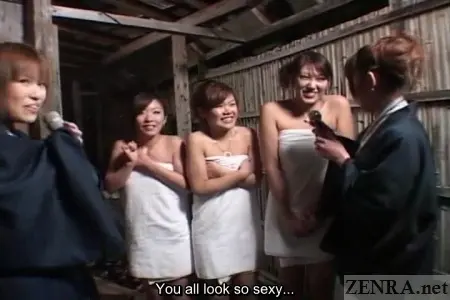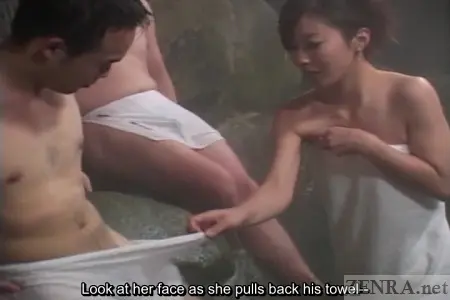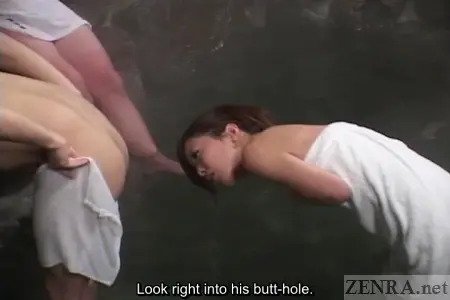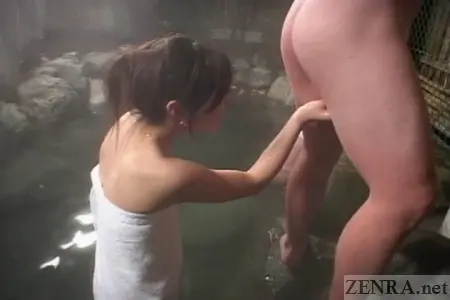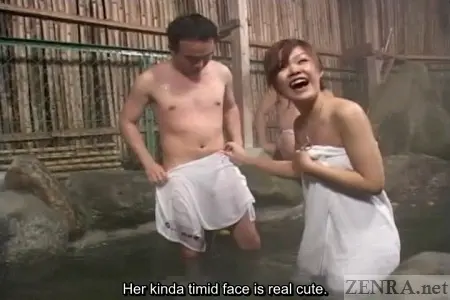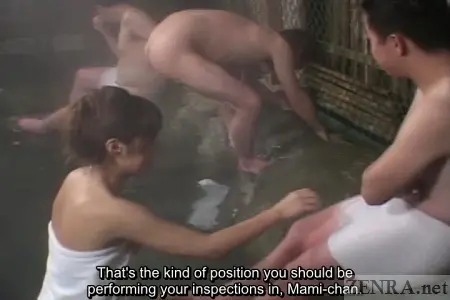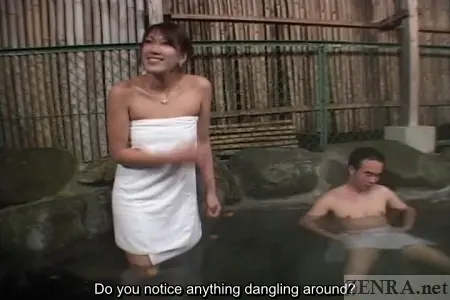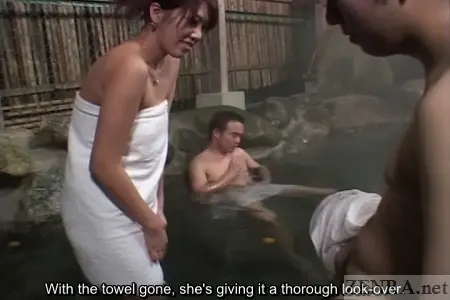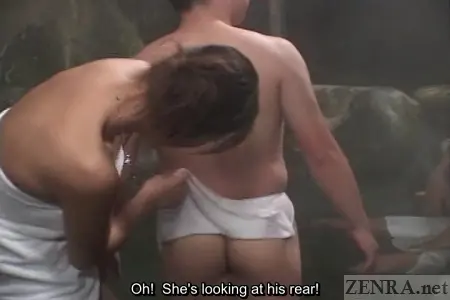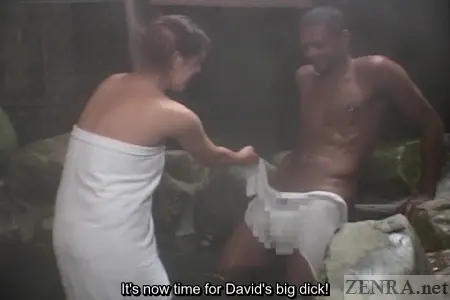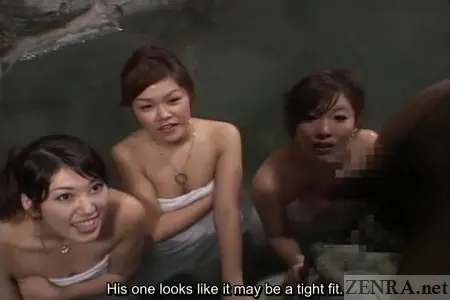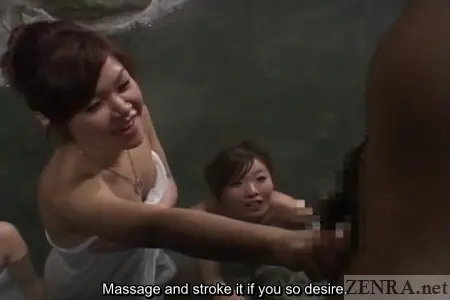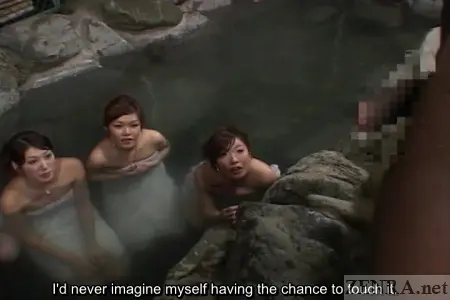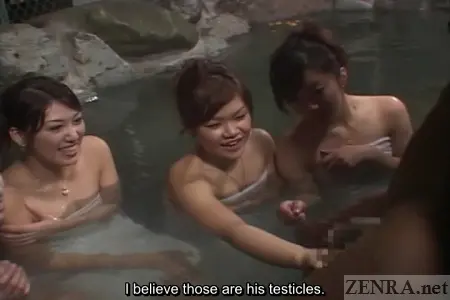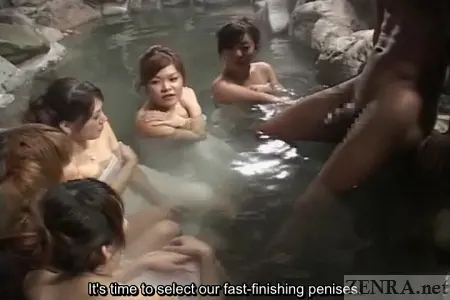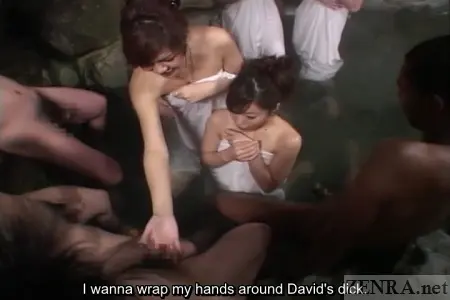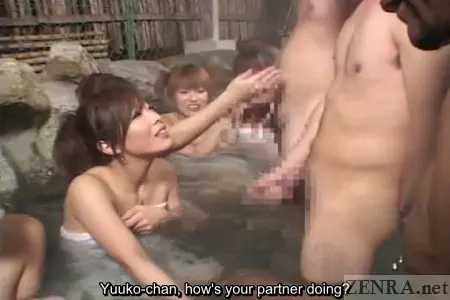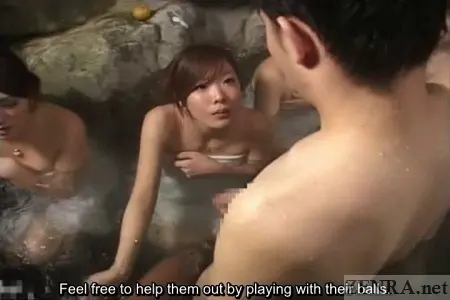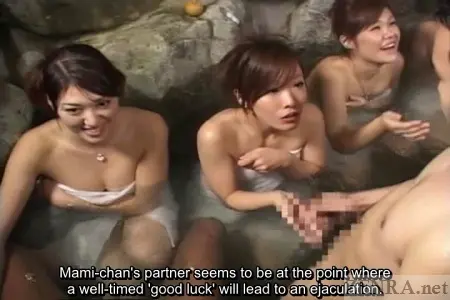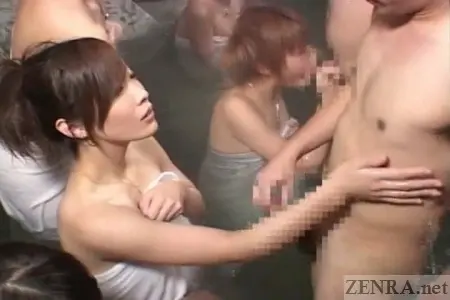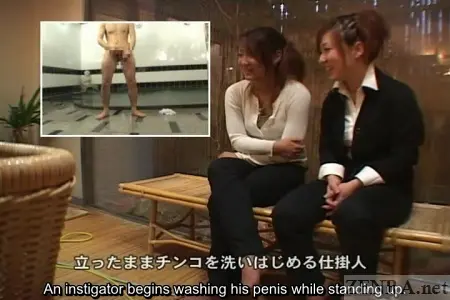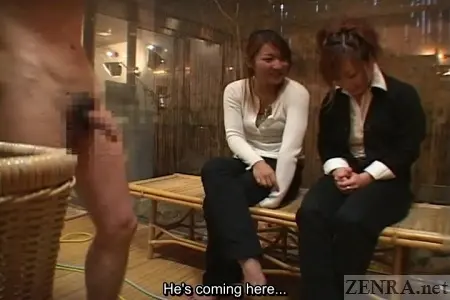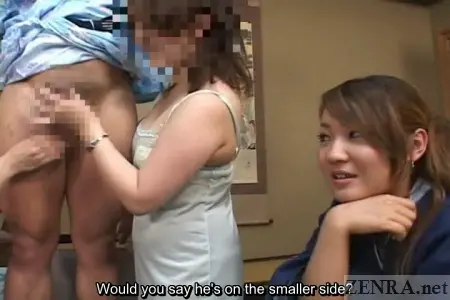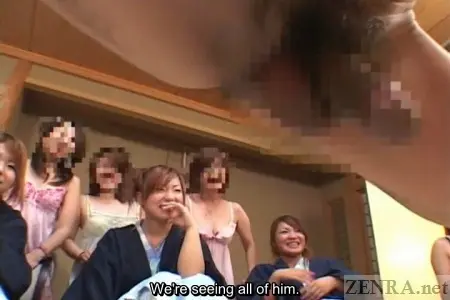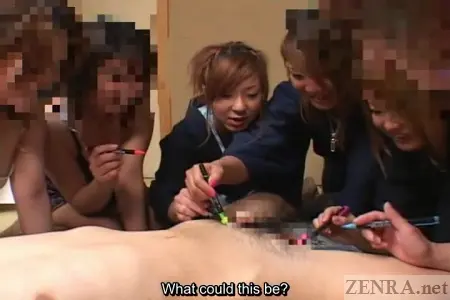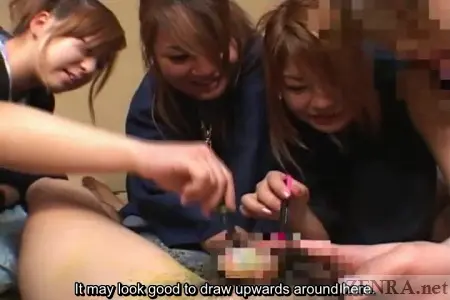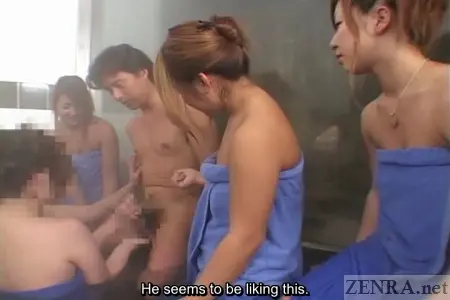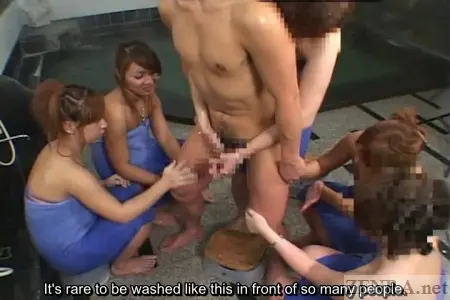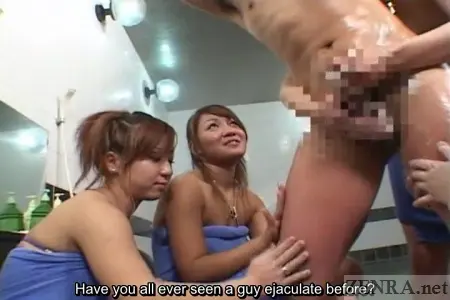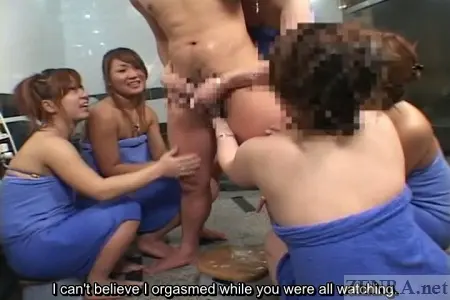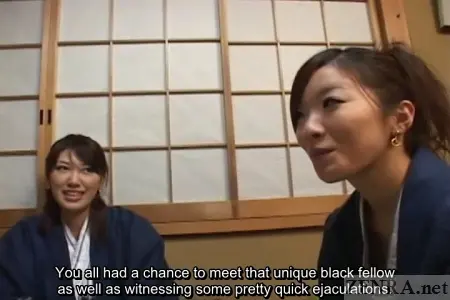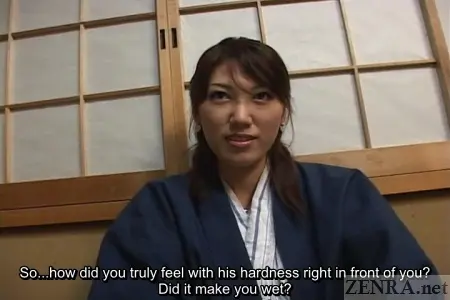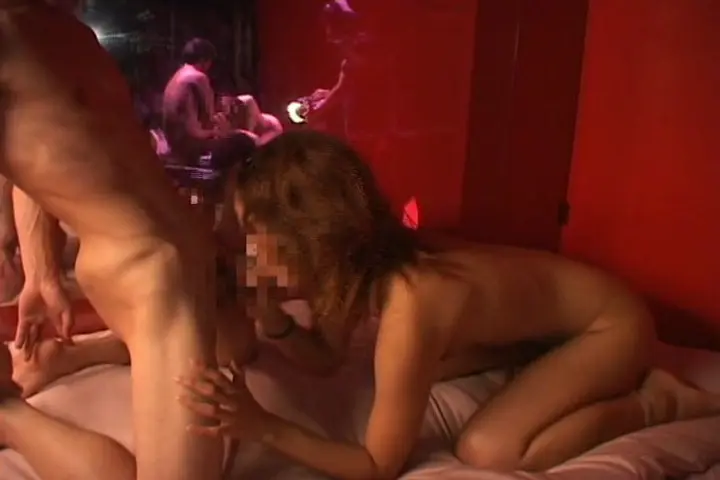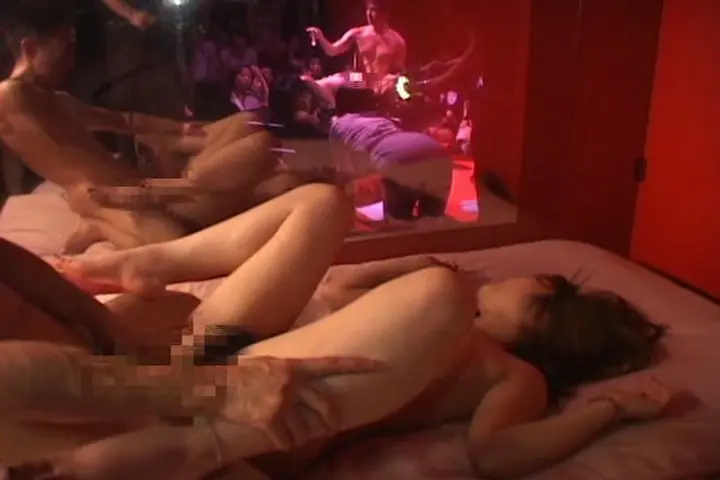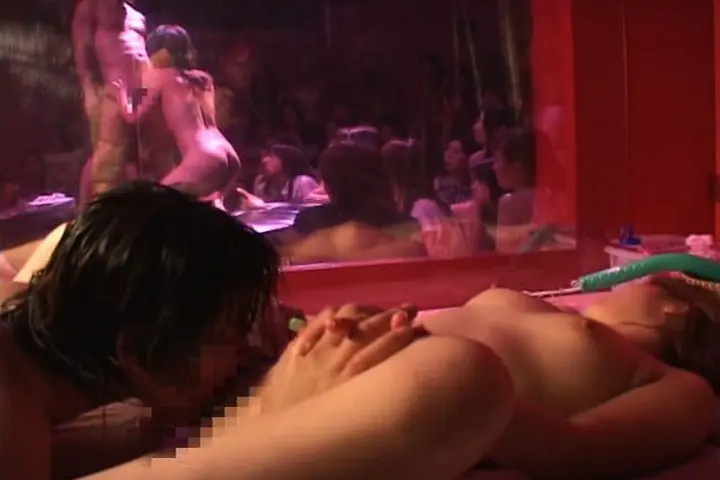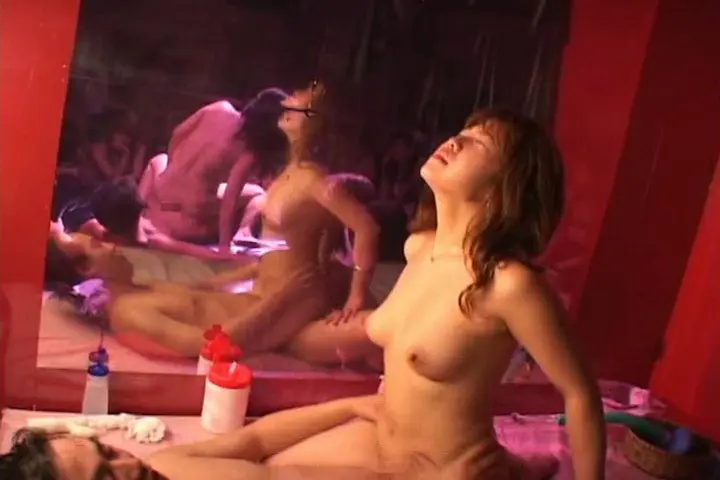 Clothed Female Naked Male 13
with English Subtitles
The CFNM concept has blown up in the world of adult Japanese entertainment in recent years. There have been many titles centering around the elementary concept of a totally naked man with a raging hardon thrown into a room full of shy Japanese girls and filming the outcome and there have been times when rather than shy girls, outgoing Japanese hostesses with loads of experience have taken the upper hand with their fully clothed cock play.
Now, the concept is yet again updated and we are shown what happens when Japanese female onsen (hot spring) companions have their chance to shine in the latest version of clothed female naked male! As we can see from the get-go, they are more akin to their hostess piers being a companion job after-all rather than the shy Japanese amateurs that have dominated the majority of titles to date.
We first see these Japanese beauties clad only in a thin yukatas as they stare at, touch lightly, then heavily, and then have their way with horny naked men. A few get carried away and invite them into the female-only portion of the hot spring where things start to heat up quite a bit when one of the more outgoing onsen companions uses her mouth to stimulate her target cock in a delightful outdoor blowjob this CFN'd male will never forget!
One of the things that happens on their first outing with a naked male is having him pose in very risque shots such as spread eagle from the rear so they can massage his taint and asshole with their toes. One girl who has a talent for painting ops to draw this scene and we can see the skillfully created result of this night of cock play that does feature a unique happy ending towards the end.
Later on, before this horny nudist volunteer has had a chance to relieve himself in front of all the outgoing onsen companions, we see them take multicolored highlighter pens and draw various pictures, words, etc. on his hard cock. In other words, they are adding their own personal graffiti to his very aroused manhood! These Japanese companions are sure outgoing and later on perhaps they reciprocate with a little bit of naked female naked male?
SUBTITLED DOWNLOAD - 1 2 3 4 5 6
6 Files - 1.9GB
2:46:11
Encoded in XViD
A Study of Men's Penis by 100 Innocent Girls Special Edition
In one huge room, there are 100 Japanese girls – well 99 now, that are studiously examining their naked male charges with special focus on their erect manhoods. While this is going on, there is another room—a smaller room that is right behind the podium where this man is being fondled by dozens of Japanese girls. This room which has a large built-in one way mirror shows us what happens when one of the Japanese girls just can't take it anymore and needs release and needs it immediately.
One by one, we see girls from the outside audience excuse themselves and come into this smaller, private room for some personal lovemaking with one of the naked male models who just had the CFNM experience of his life out in the larger room. These girls quickly lose their clothing joining their boyfriends for the moment in nudity in unison before succumbing to their passionate instincts and going from light foreplay such as kissing and oral sex all the way to total intercourse oblivious to the continuing action going on only a few meters away in the room next door.
DOWNLOAD - 1 2 3 4 5 6 7 8 9 10 11 12 13 14 15 16 17 18 19
19 Files - 1475MB
1:55:25
Encoded in XViD
Lines of Subtitled Dialog: 0
4 Files 0.00GB
00:00:00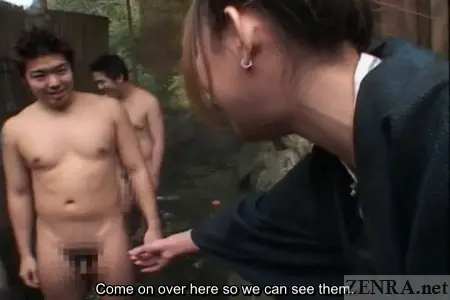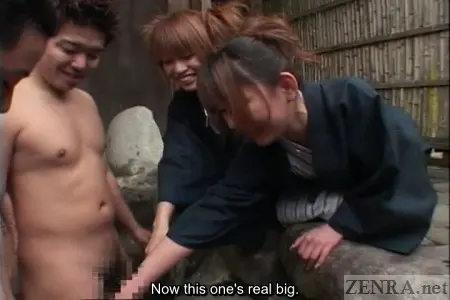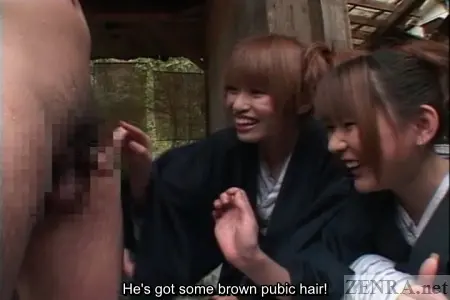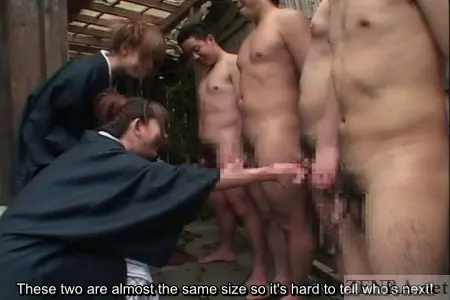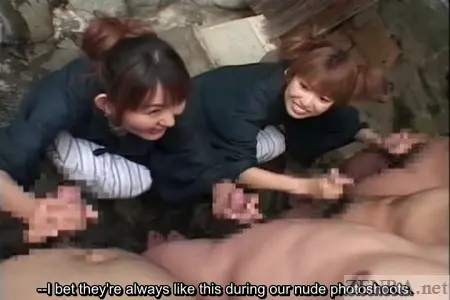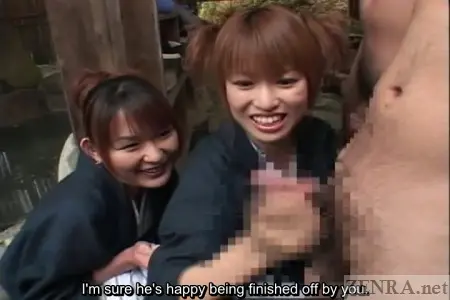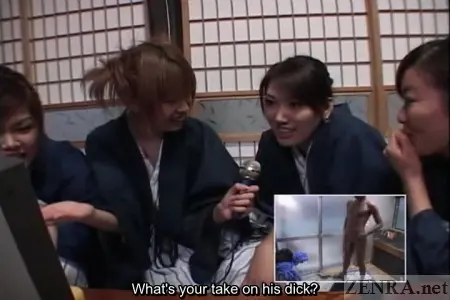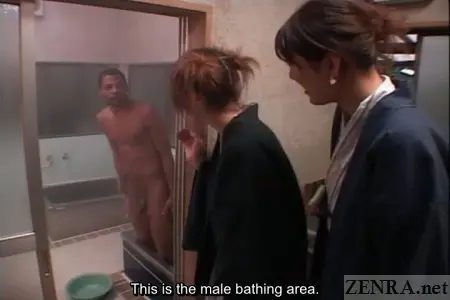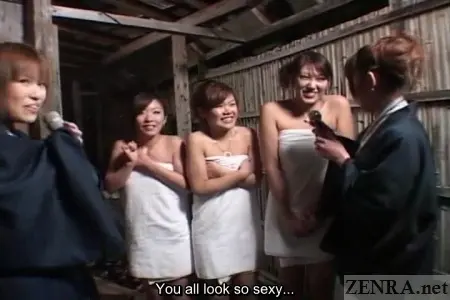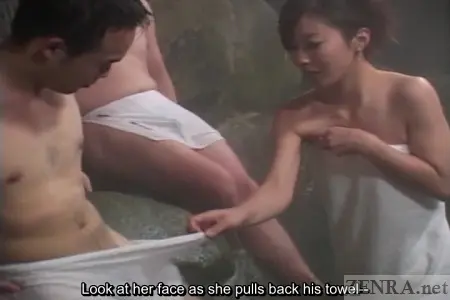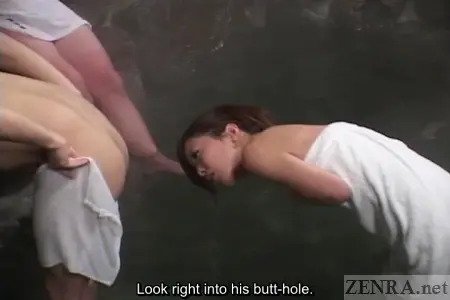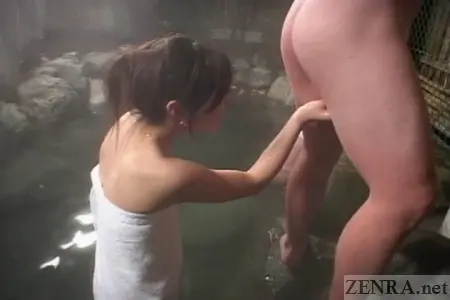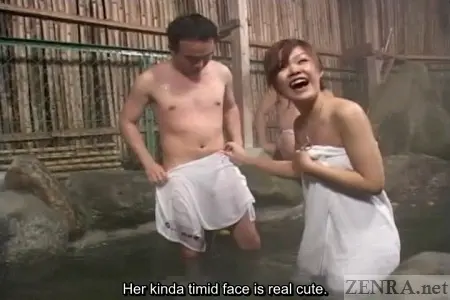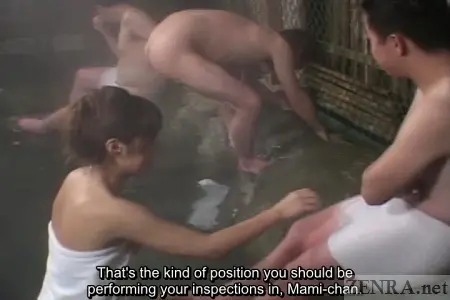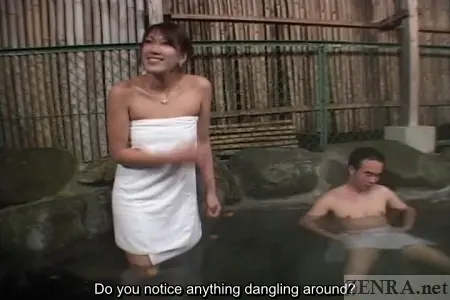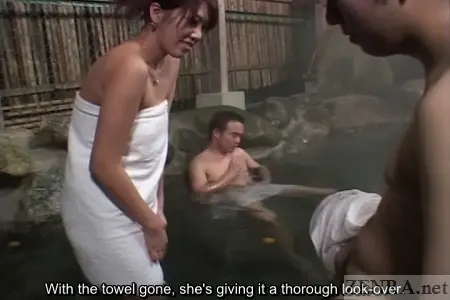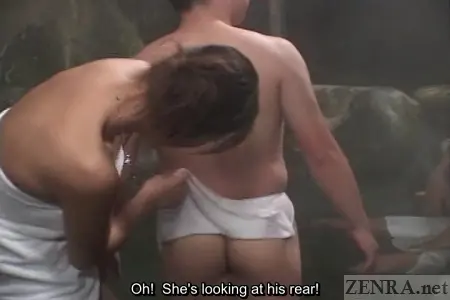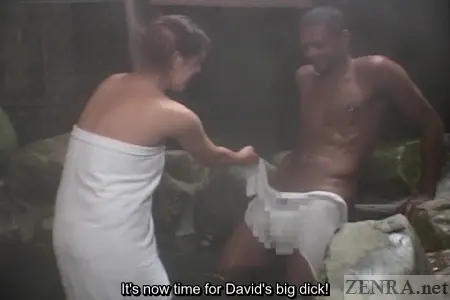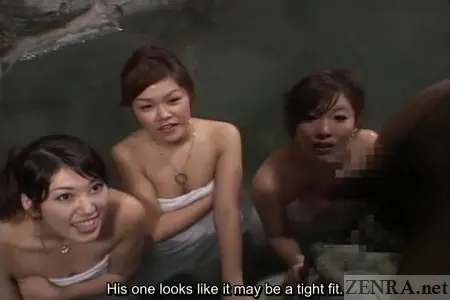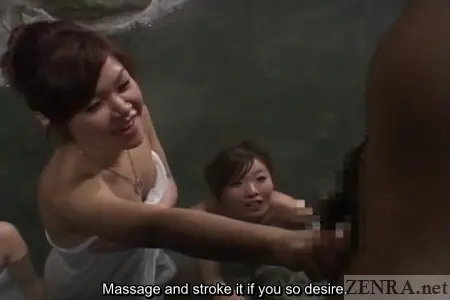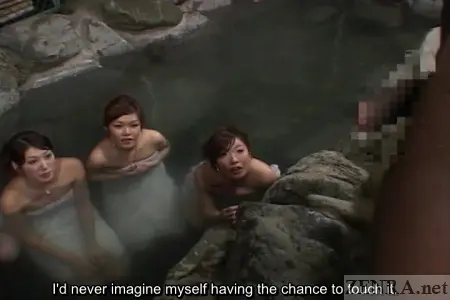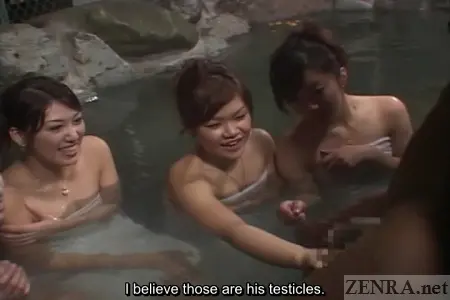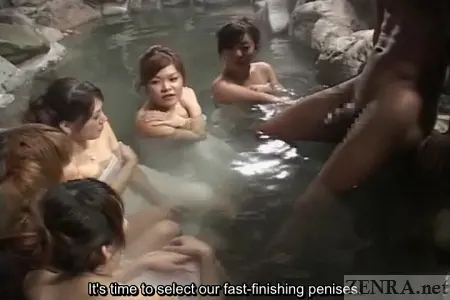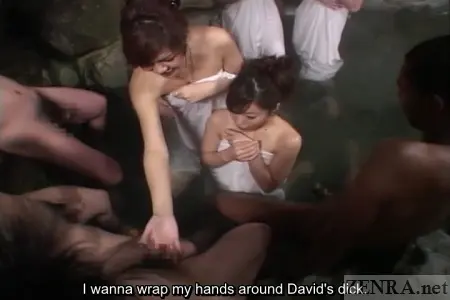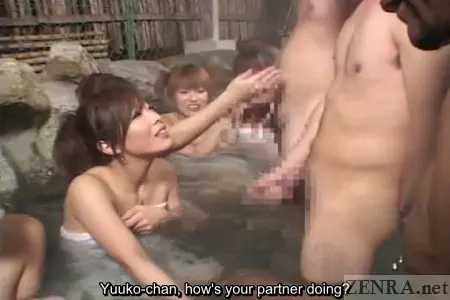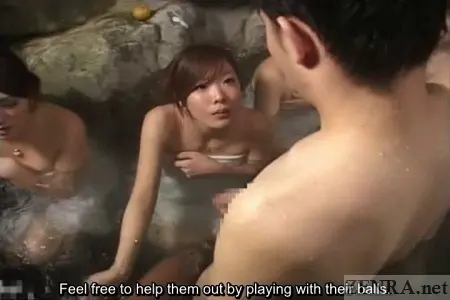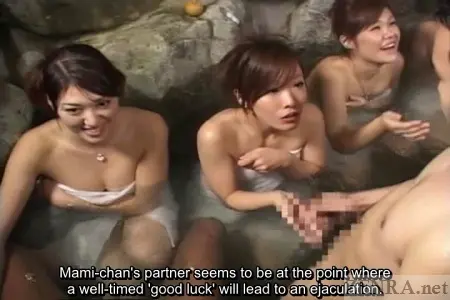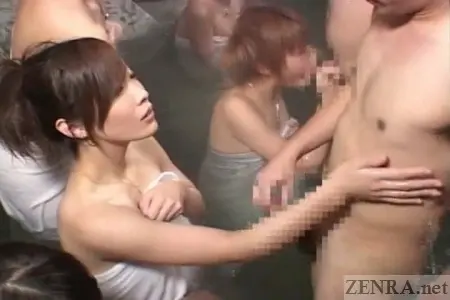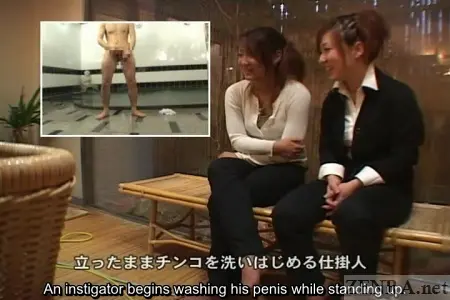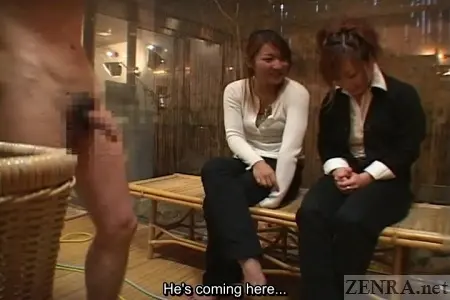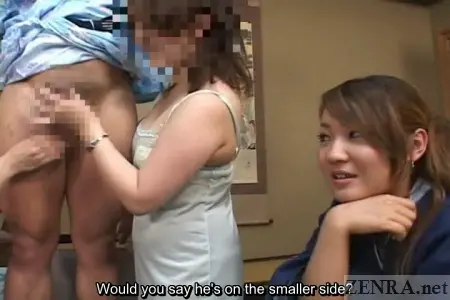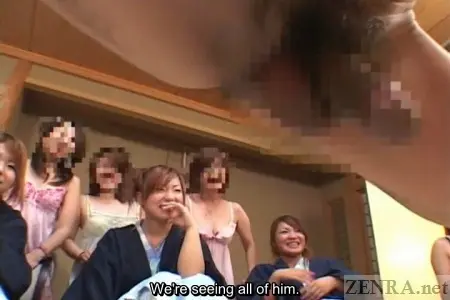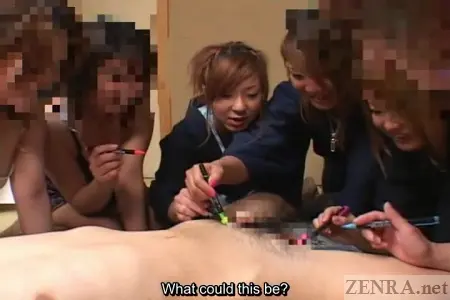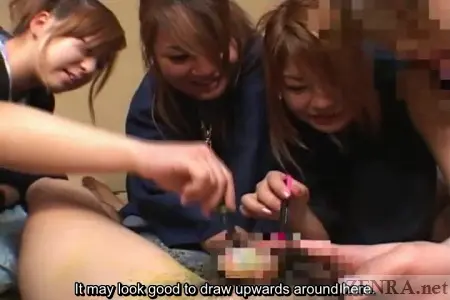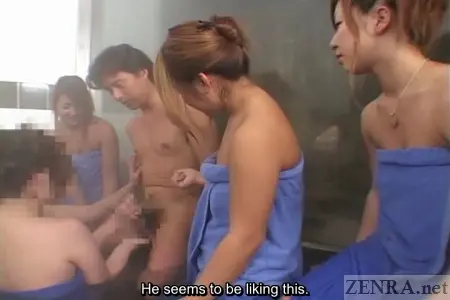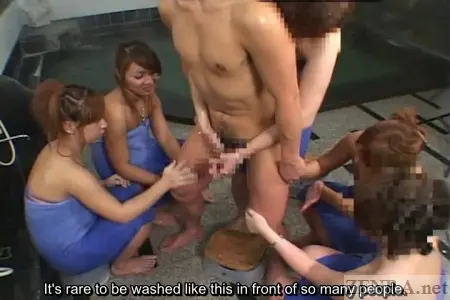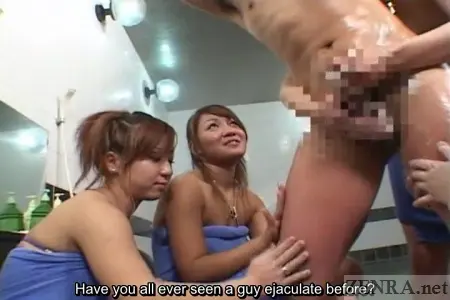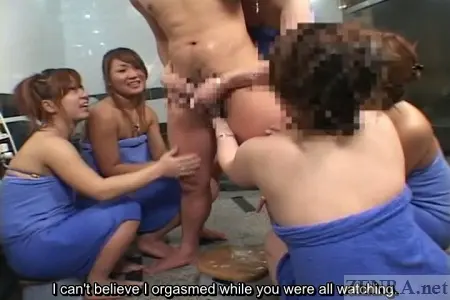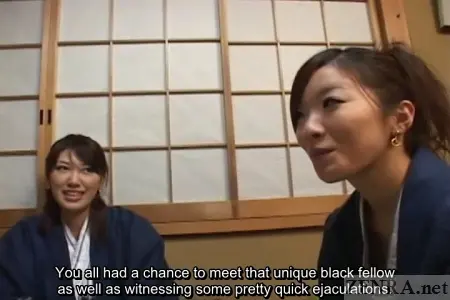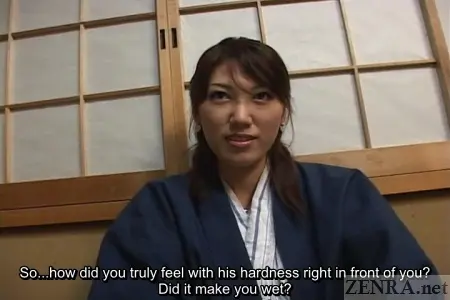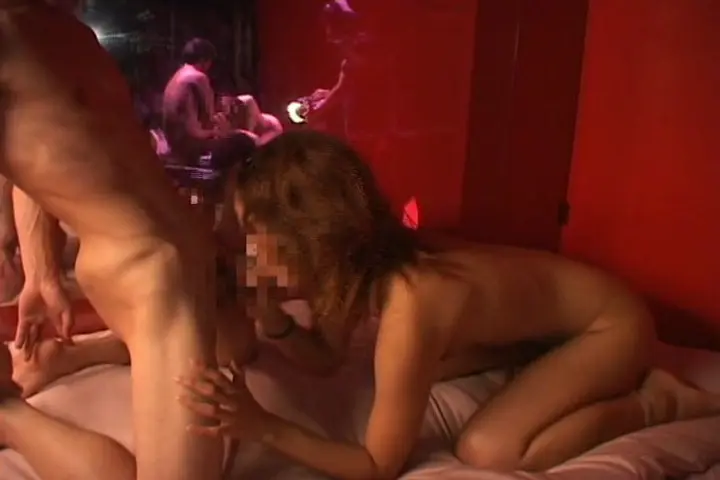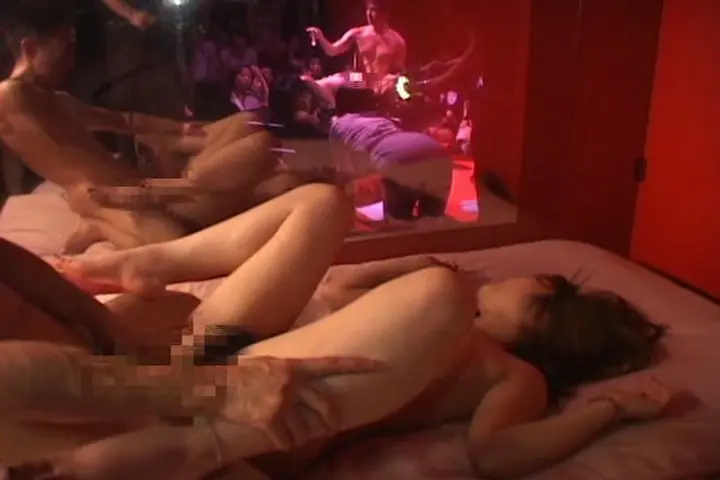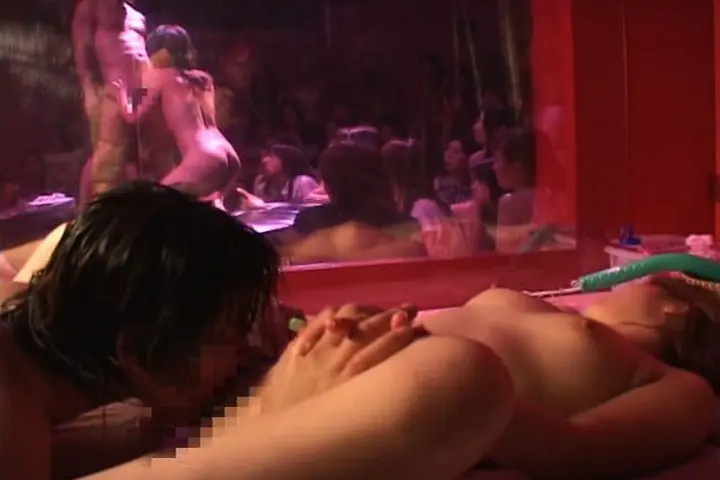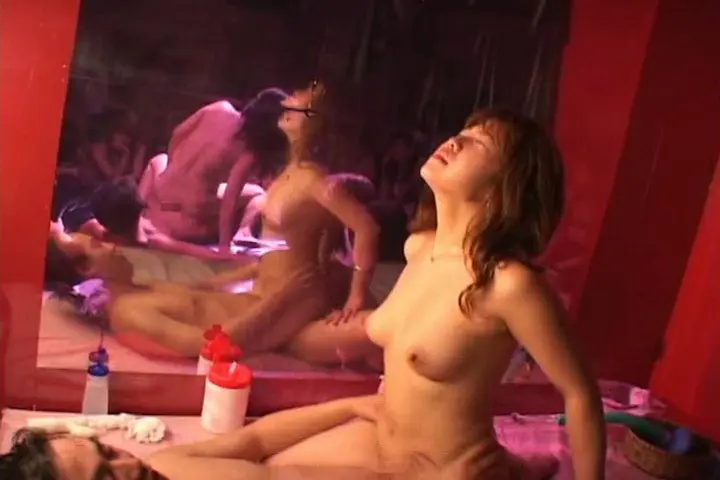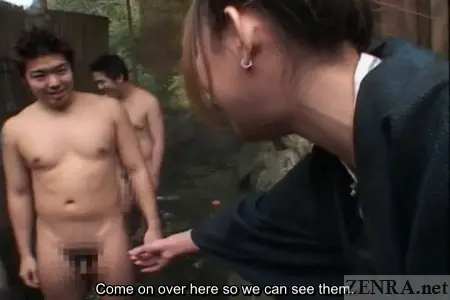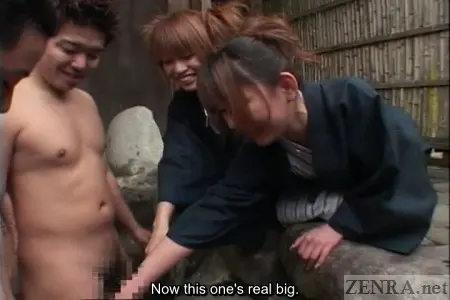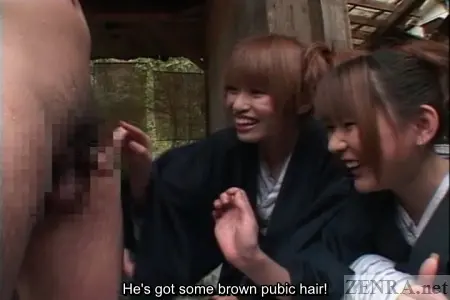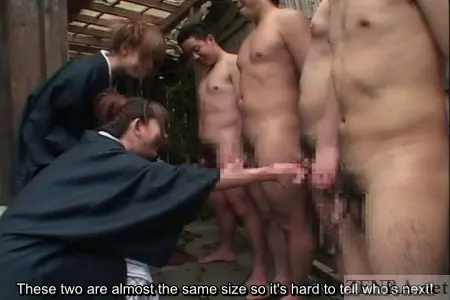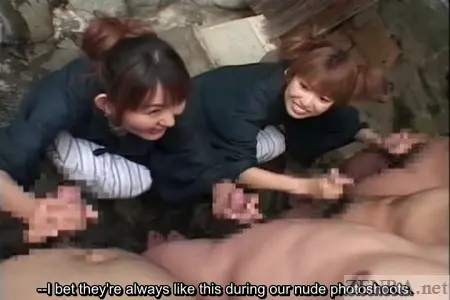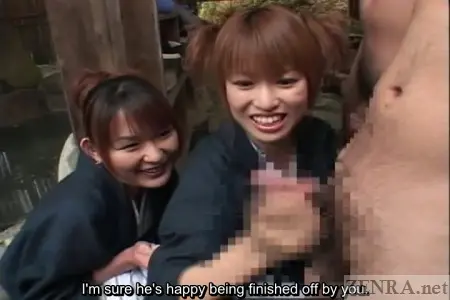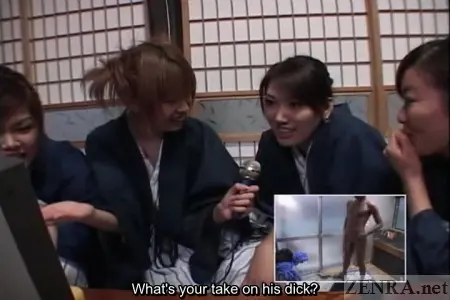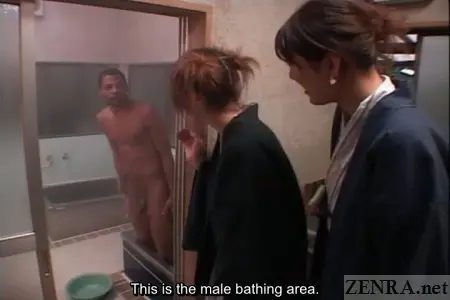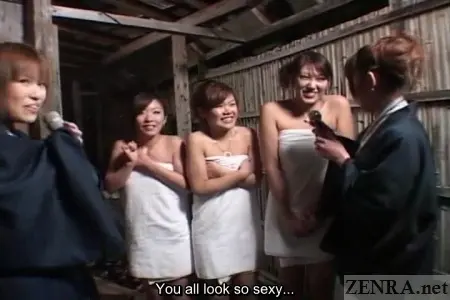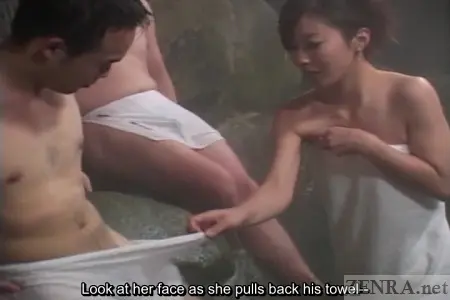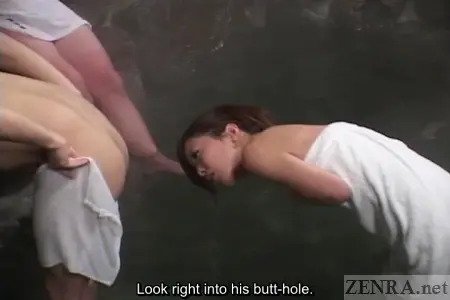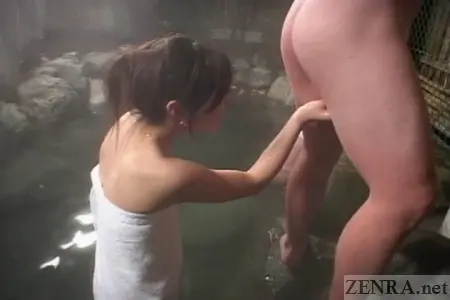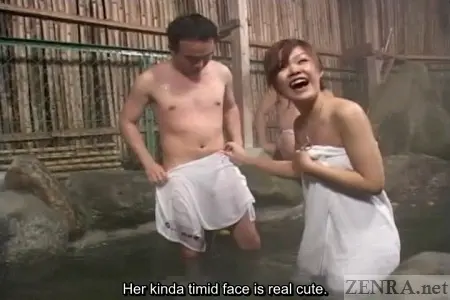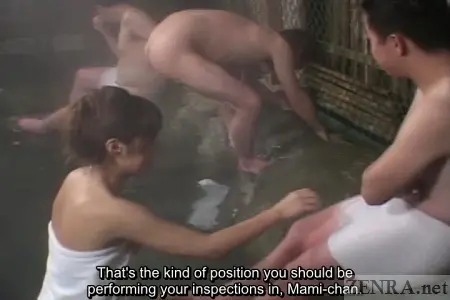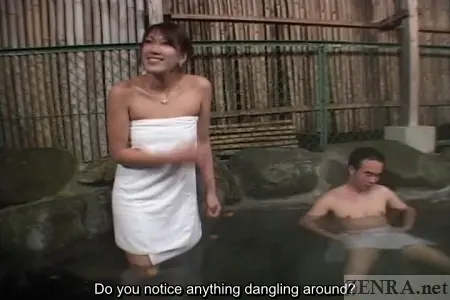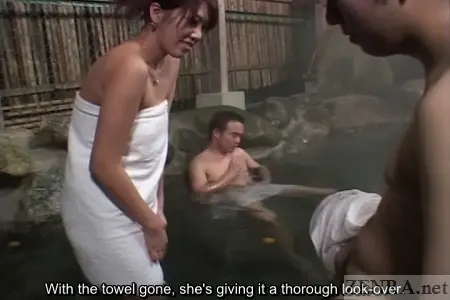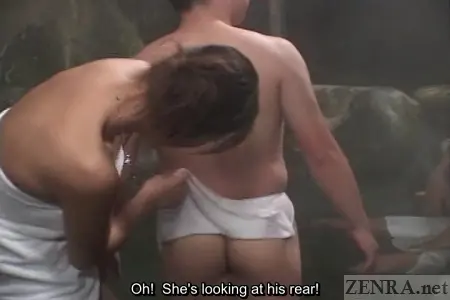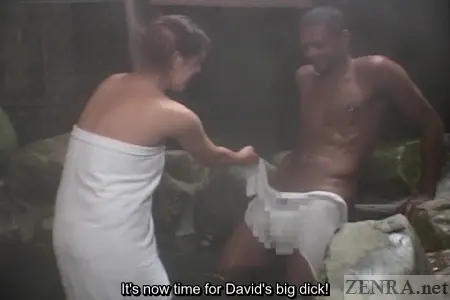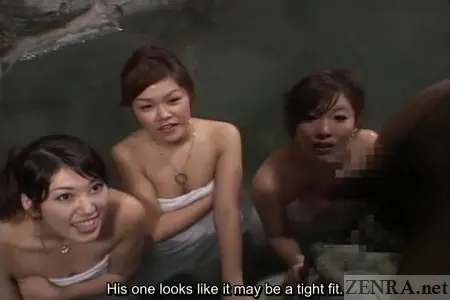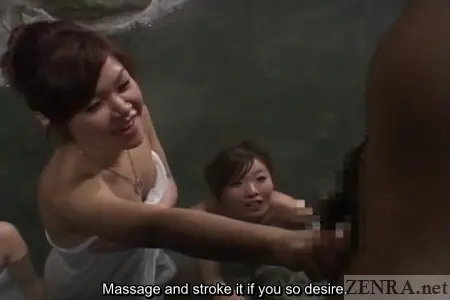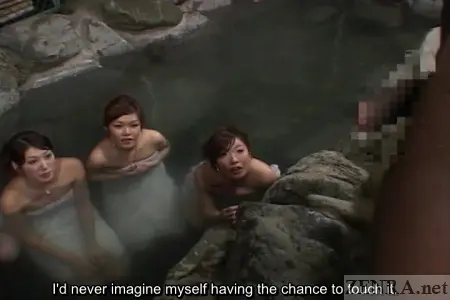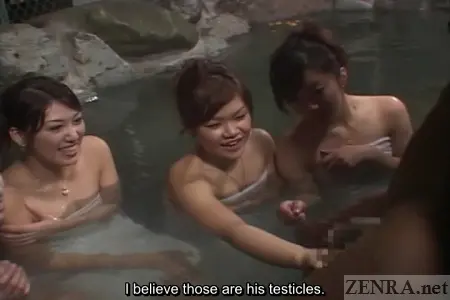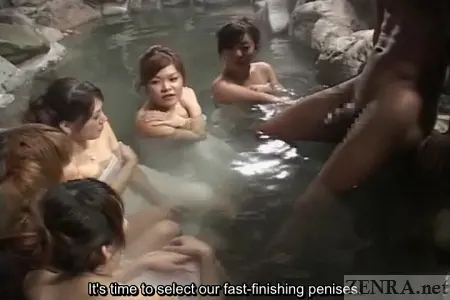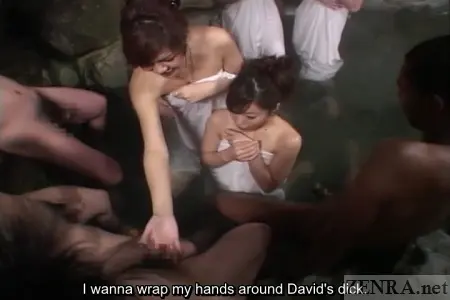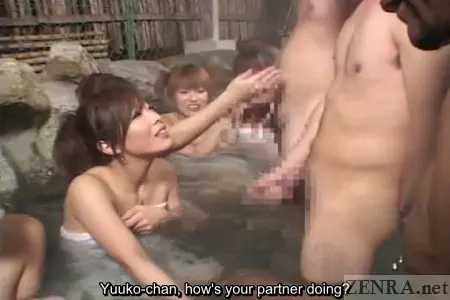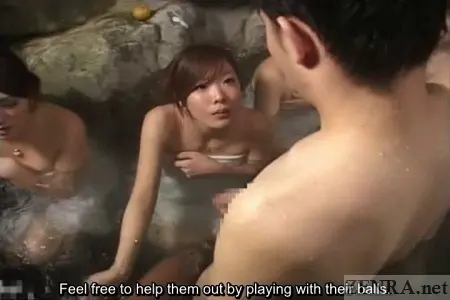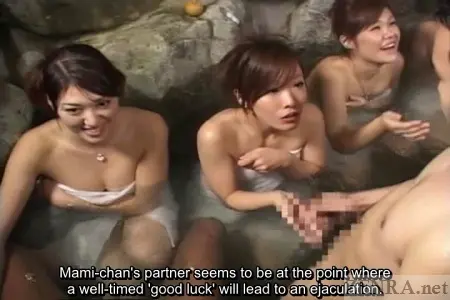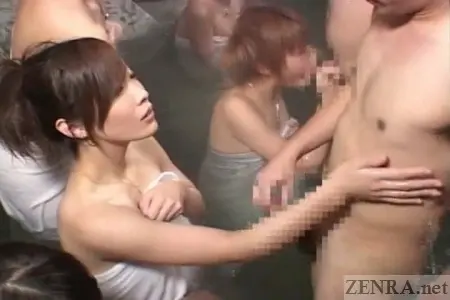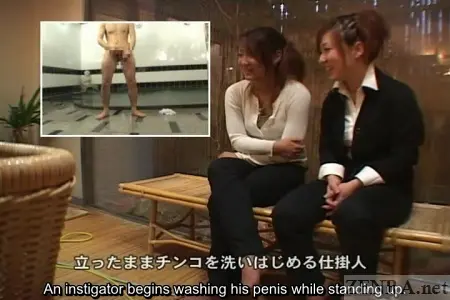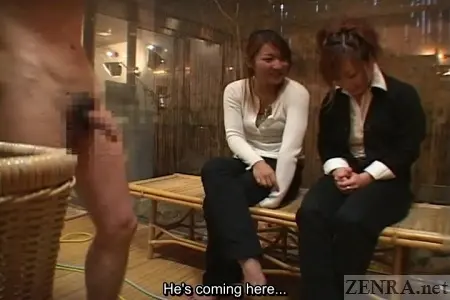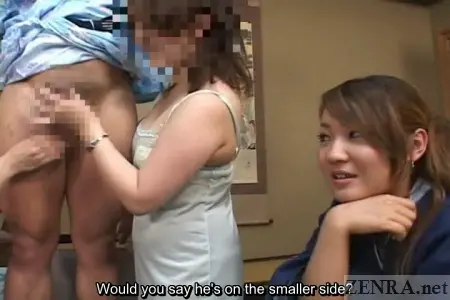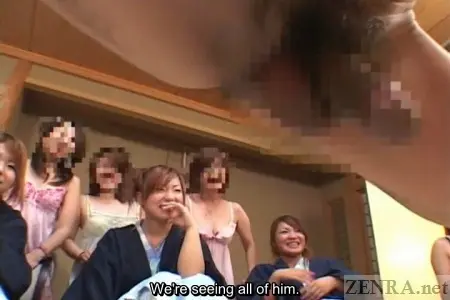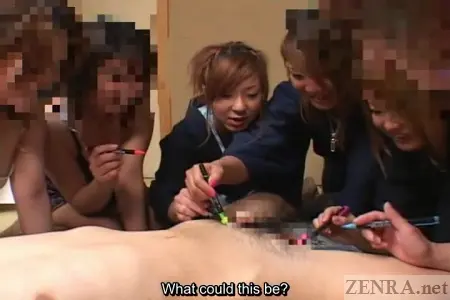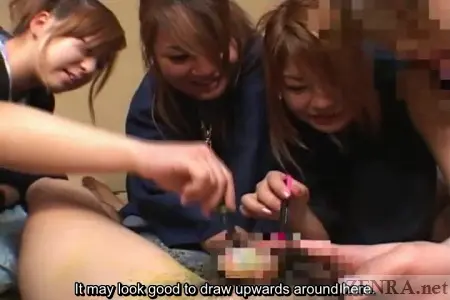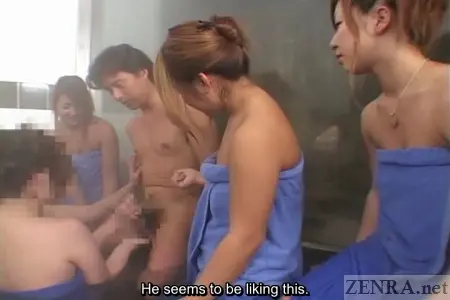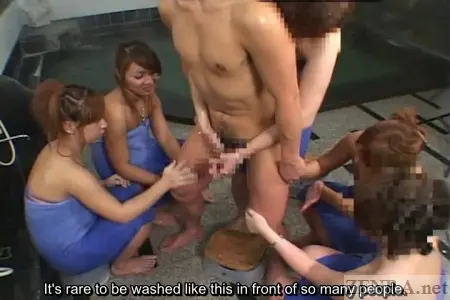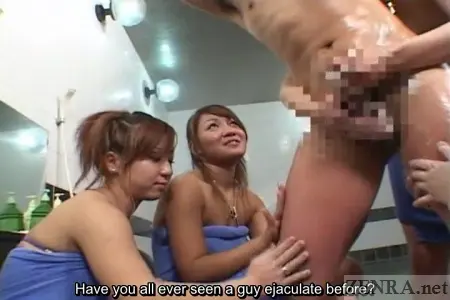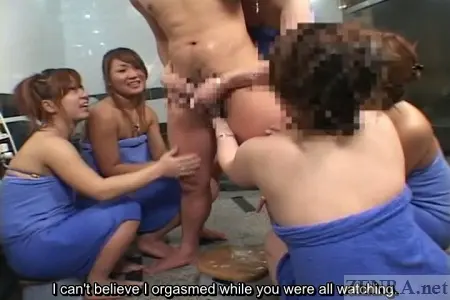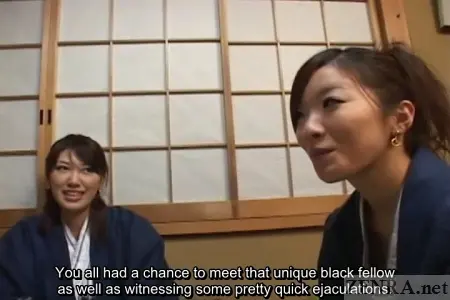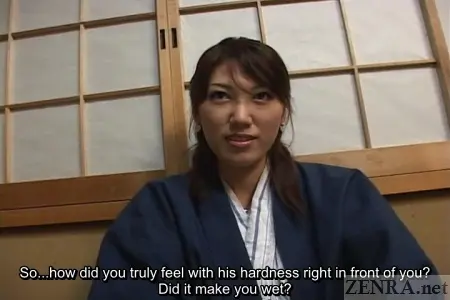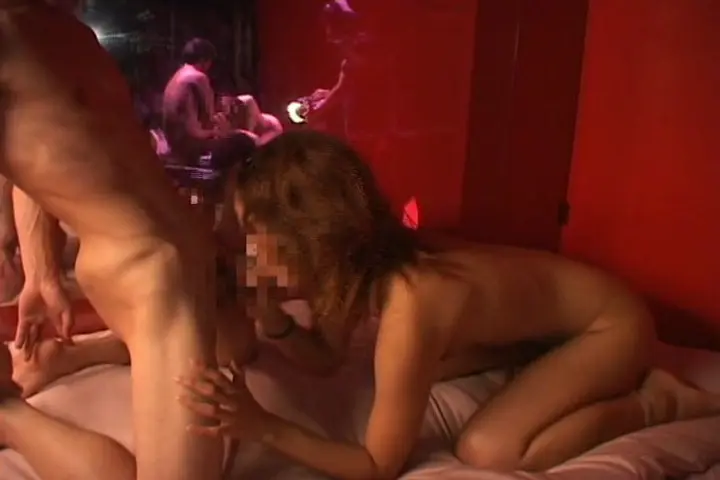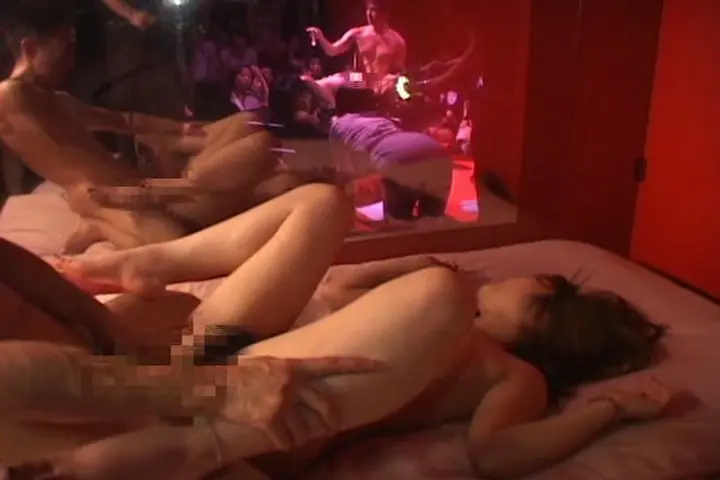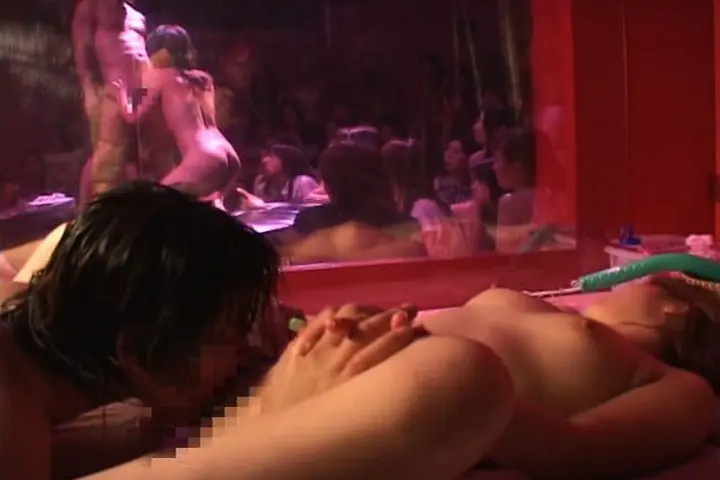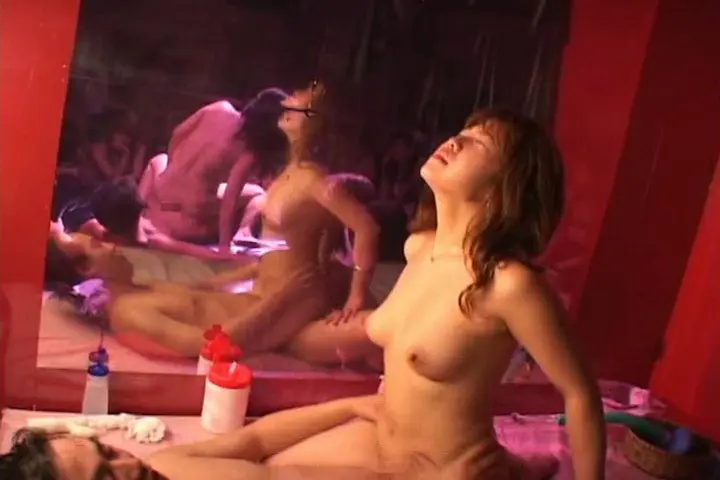 Mixed Bathing CFNM with Subtitles