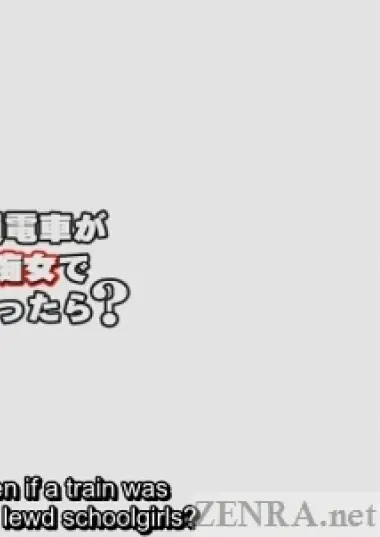 Subtitled CFNM with Japanese Schoolgirls
Published December 21, 2004
Subtitled Rowdy Japanese schoolgirls turn salarymen and teachers into CFNM playthings along with a very unique penis health care beauty clinic.
Subtitled CFNM with Japanese Schoolgirls
Published December 21, 2004
#Subtitled
#ClassicJAV
Subtitled Rowdy Japanese schoolgirls turn salarymen and teachers into CFNM playthings along with a very unique penis health care beauty clinic.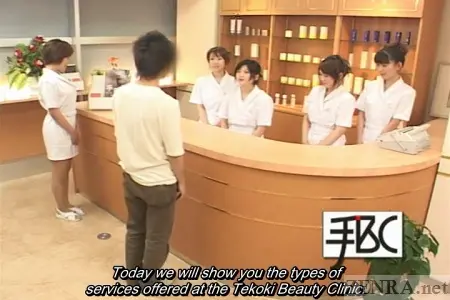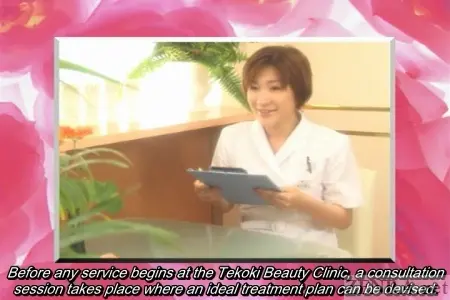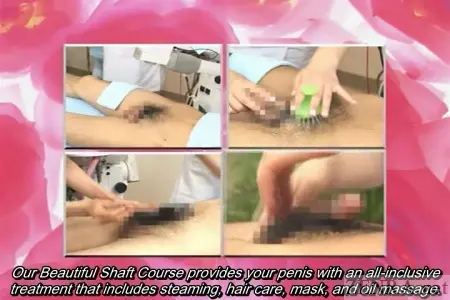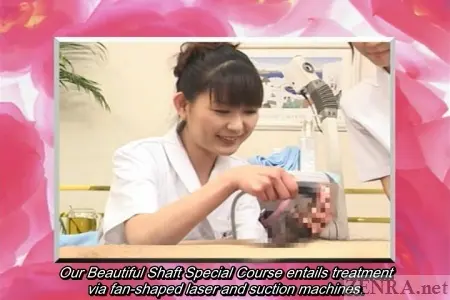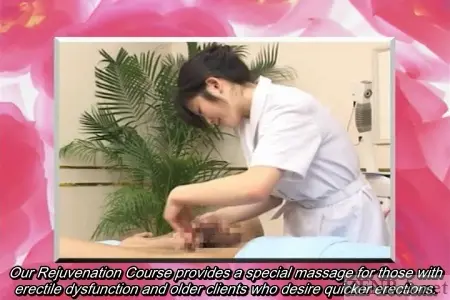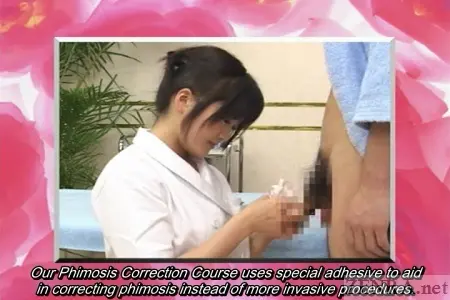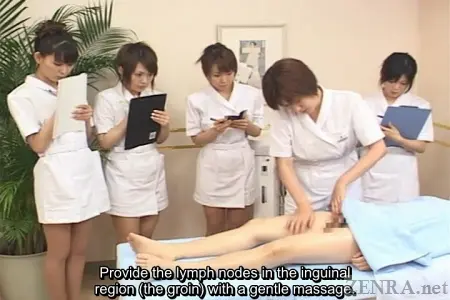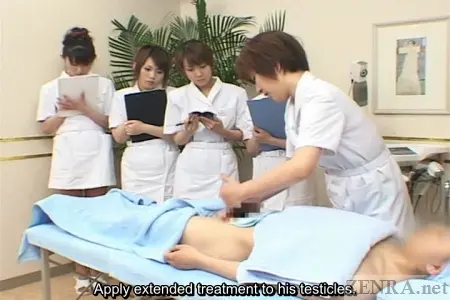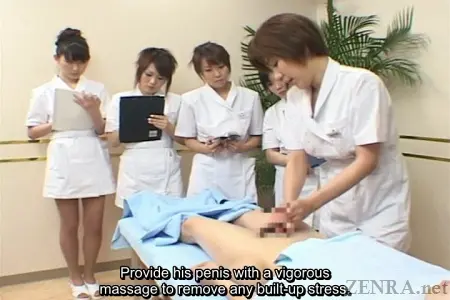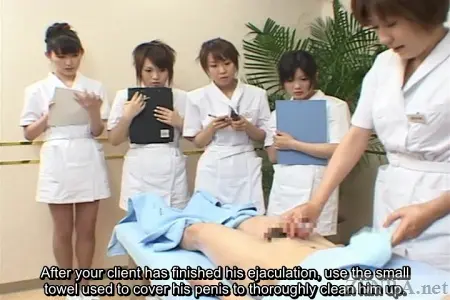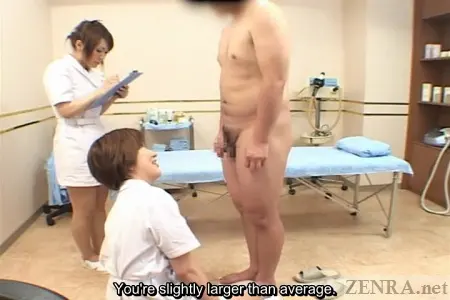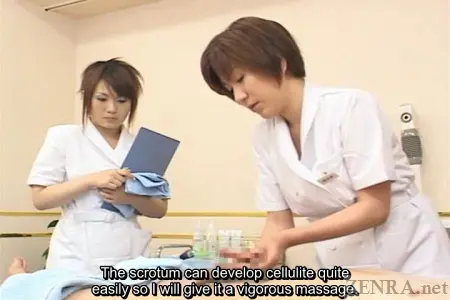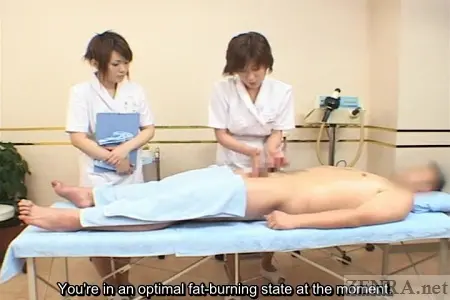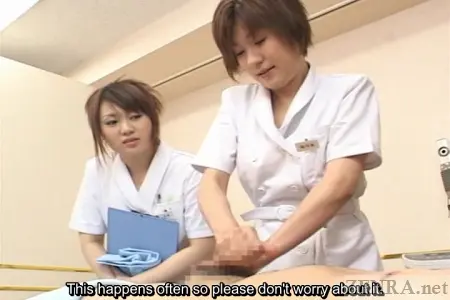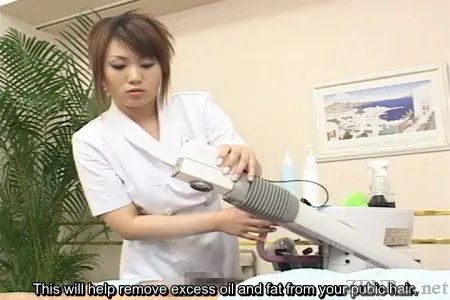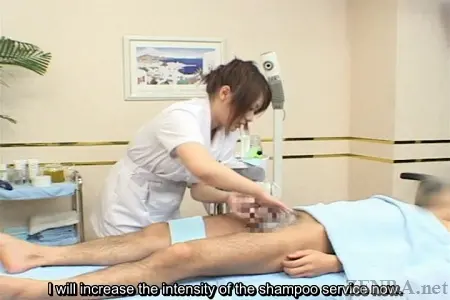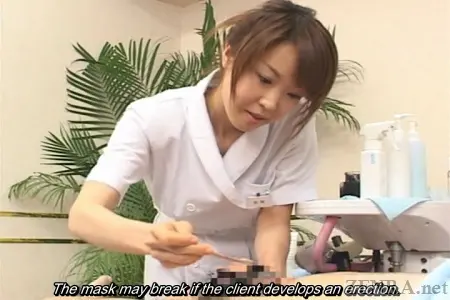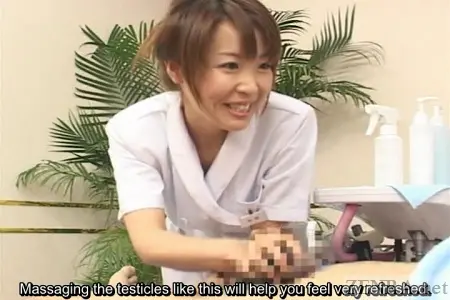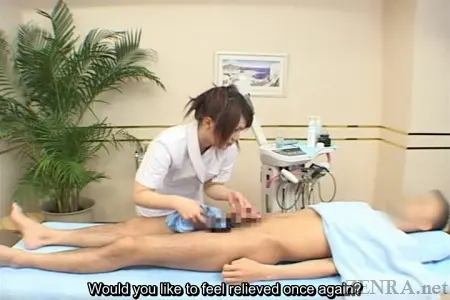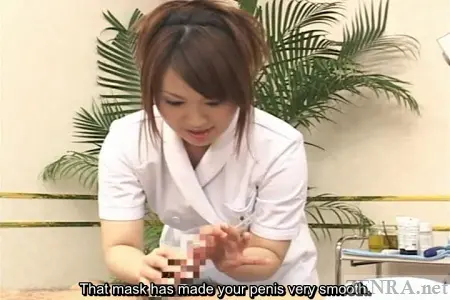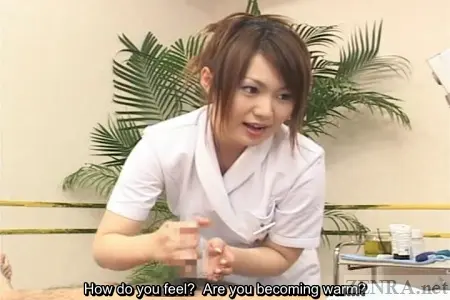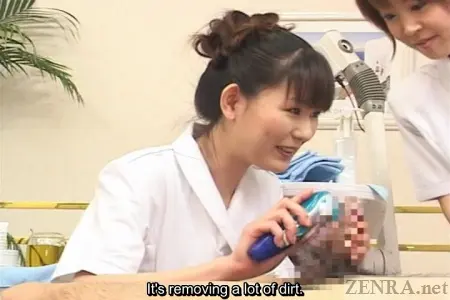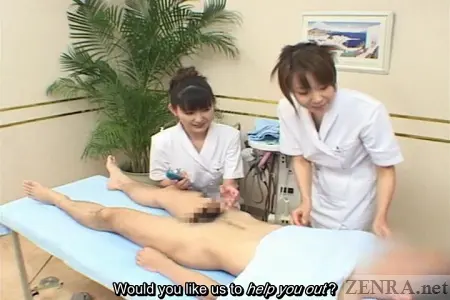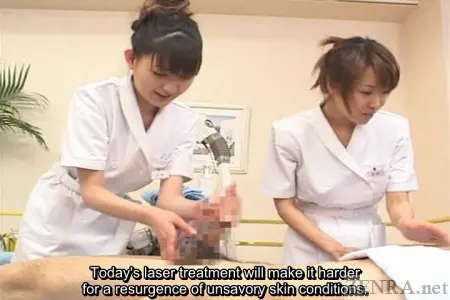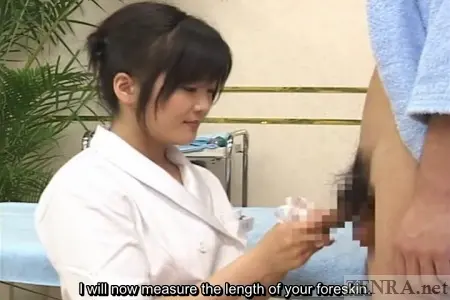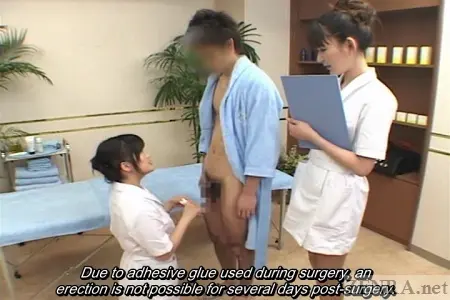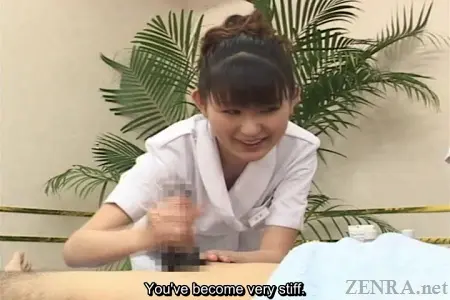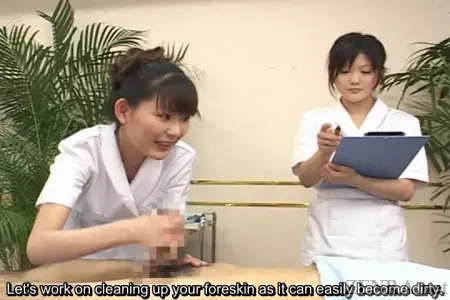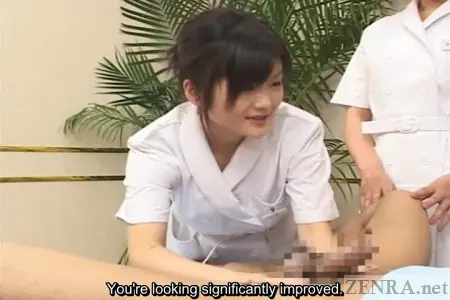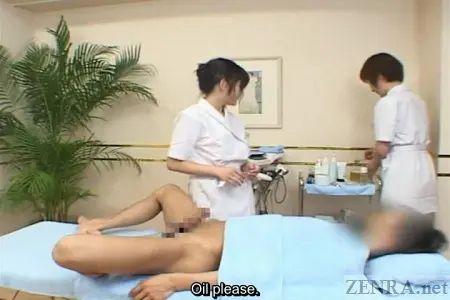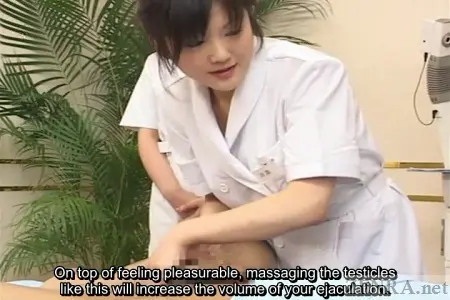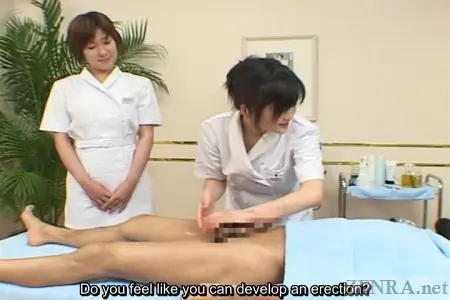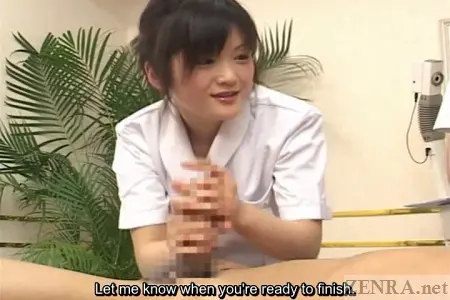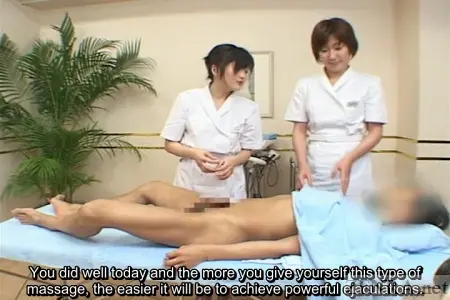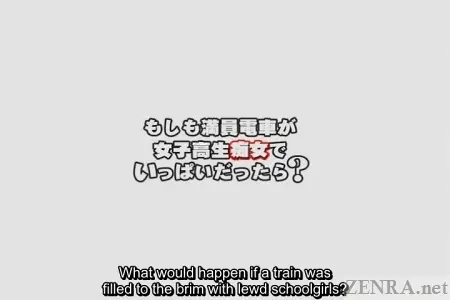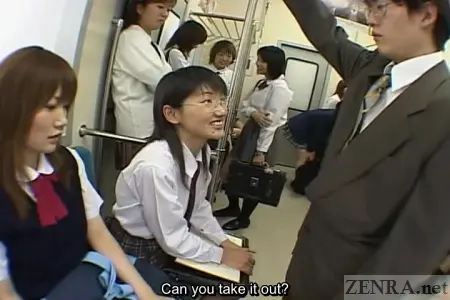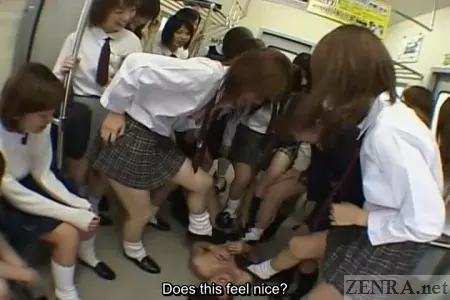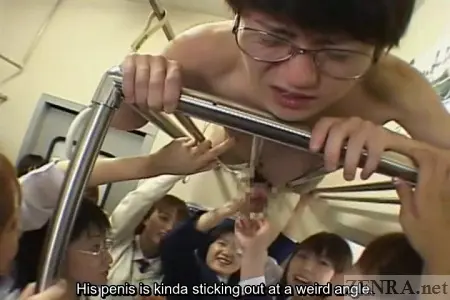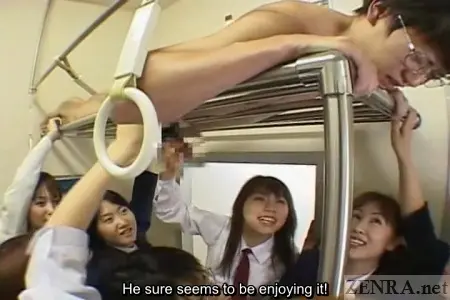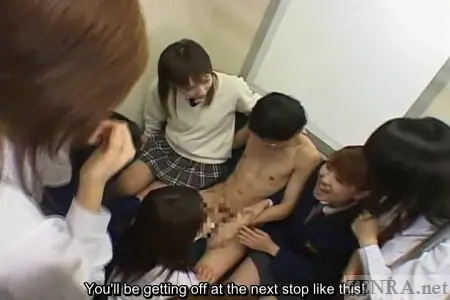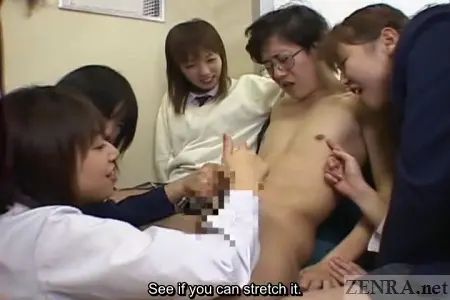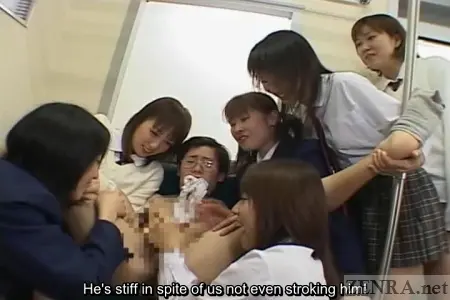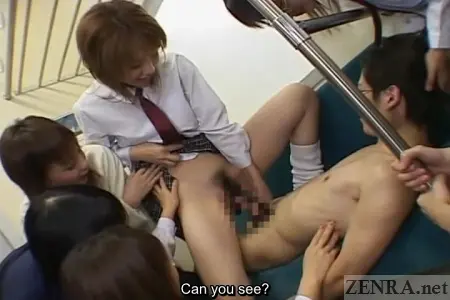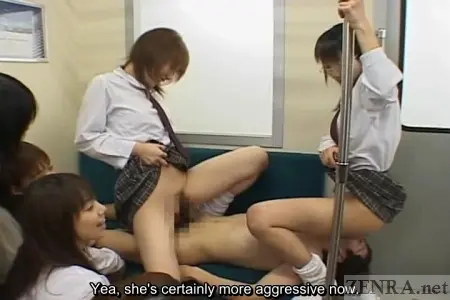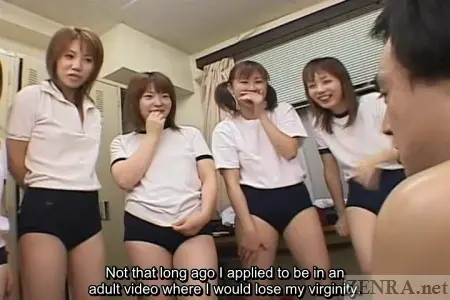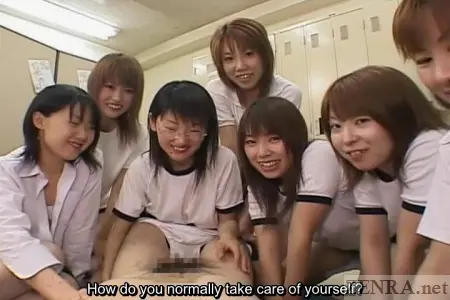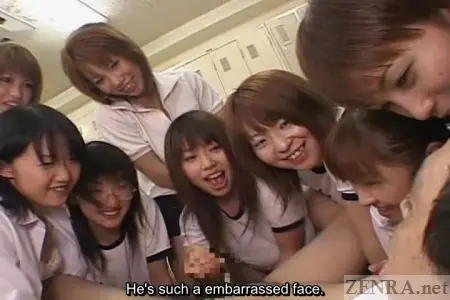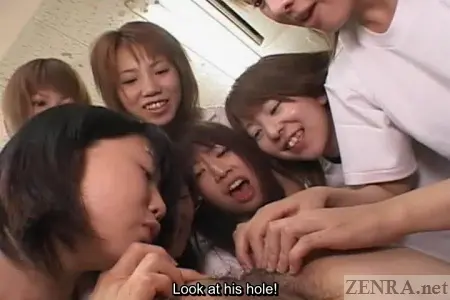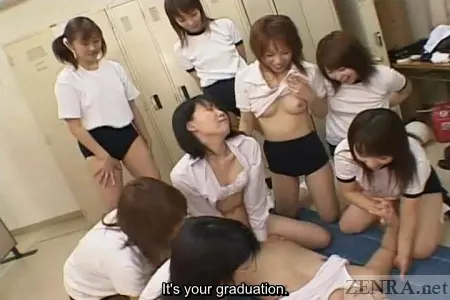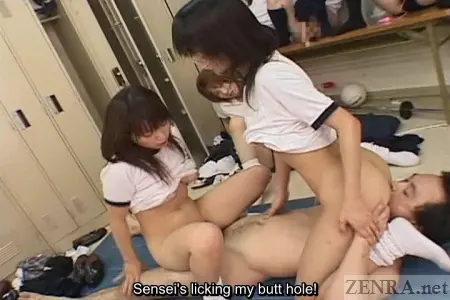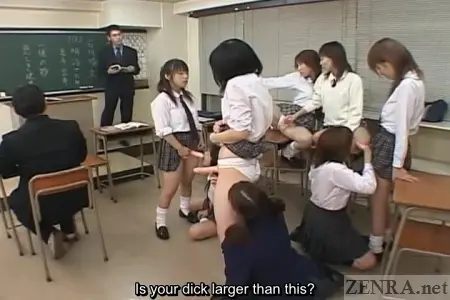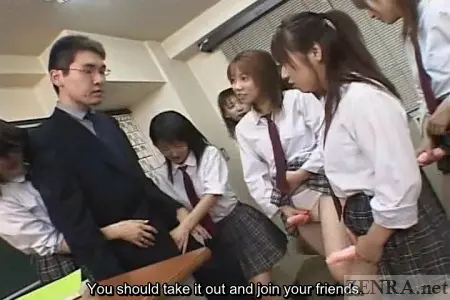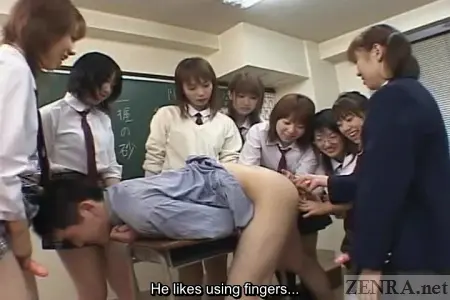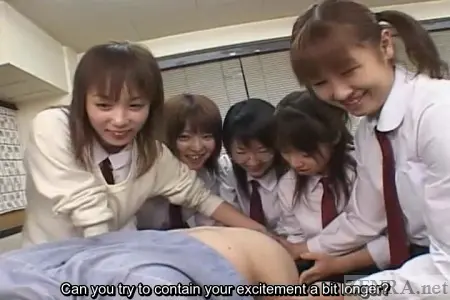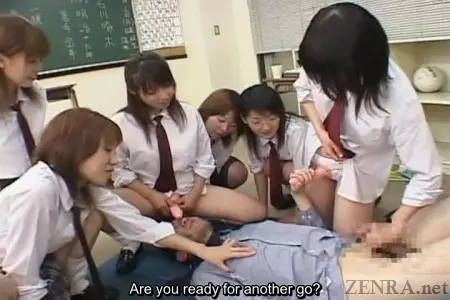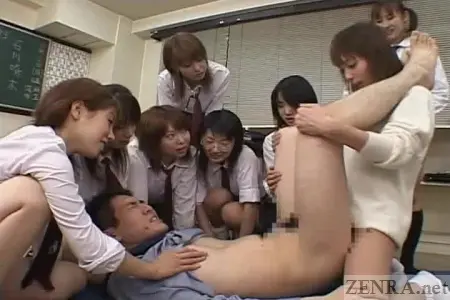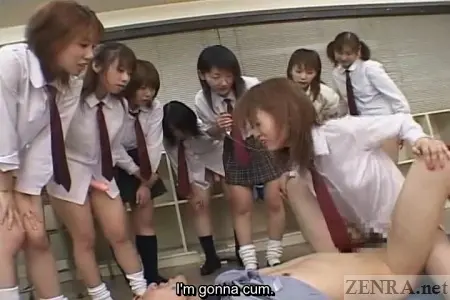 Tekoki Beauty Clinic
with English Subtitles
Health care services are booming in Japan. No matter where you are in the country, you are exposed in some way to a myriad of health and fitness programs whether or not you really have any interest. From the late night (and now afternoon) TV infomercials about the wonders of glucosamine to seeing billboards aplenty in every subway and train station for local doctors of varying specialties and bone-setting clinics as well which can give you a decent massage for pennies on the yen thanks to Japan's nationwide insurance system (seriously, you can get a 45 minute massage for only about $4USD if you have insurance!).
There are also clinics now in select metropolitan locations across the country that specialize solely in the health and happiness of the male genitalia. These Penis Health clinics—aka Tekoki Beauty Clinics nicknamed by frequent customers who all can boast shiny manhandled Johnsons are a great way to rejuvenate a relatively private area through the careful hands of beautiful Japanese penis technicians.
In this production, we are given a rundown of what the average full course (approx. 90 minute) service entails. An added bonus is the fact that since today is a training day, rather than only one cute Japanese beauty working on your exposed manhood in this CFNM vision from heaven, we are given the opportunity to have an entire group of them each take turns in order to hone their skills.
The first thing on the menu after removing your pants and undergarments is a slow and tender massage of your groin area with a liberal amount of massage oil. While this is happening the four trainees look on and take careful notes. Some even go through the motions in the air on their imaginary stunt-cocks. After the massage portions concludes, your cock is now lathered up with a special sable cleansing treatment akin to the hard-creme makeup masks some woman wear in order to give their faces a healthy glow. Although having a hard crème applied to your cock may sound somewhat uncomfortable, do not worry; the crème itself has been designed specifically for penile use so it will not turn rock hard like face masks do and a beautiful Japanese woman with years of experience in cock-handling will lovingly apply it to your hard member as her trainees look on and anxiously await their turn to handle a real live customer cock.
After this process is complete, the masque is lovingly washed off and a second sensual massage is performed on your hardening manhood. This time, the massage is a bit longer and more involved with unique stroking patterns such as a two handed pumping motion along with delicate finger-play around the head of the shaft and perhaps it is due to the trainees carefully staring at your cock or maybe it's the pouting lips curving into a half smile by the penis technician working on your cock, but the stimulation has nevertheless led you to reach the point of no return and with a quick, blurted apology you ejaculate all over the surprised hands of the masseuse as her trainees look on in shock.
At the Tekoki Beauty Clinic, accidents such as this do happen from time to time but the staff are trained to handle it with utmost professionalism. Handjobs after all, are their forte and if a customer ends up jizzing over their hands and faces too sometimes, it's all in a days work.
SUBTITLED DOWNLOAD - 1 2 3 4 5 6
6 Files - 1.13GB
1:38:59
Encoded in XViD
Chinpo Teasing Gakuen 4
with English Subtitles
There are good schools in Japan that feature hard-working students who have paid their dues and them some by spending countless hours studying for exams and maintaining solid grades. Then there are schools that aren't so nice. These colleges are easier to get into, may not feature the same standard of education, and the student body quality is well...lacking intellectually. However, what it might lack in brain power it makes up for in the physical attributes of its party-loving Japanese female schoolgirl students.
In the next few movies of the Chinpo Teasing Gakuen series ("Chinpo" and "Gakuen" being the Japanese words for penis and students respectively), we see these incredibly outgoing fun-loving Japanese schoolgirls take over classrooms, pools, trains, and more as they get their male counterparts be it shy students and teachers alike to strip naked so they can examine their once-private cocks in the electrifyingly intensive way that hyper Japanese girls are known to do.
In this edition of Chinpo Teasing Gakuen, we are met by a horde of cute Japanese female students and their dull, 1980's bowl-cut with thick glasses teacher in a subway car. Already talking loquaciously amongst themselves, things began to take on a naughty edge as soon as other commuters leave the train car (be it in disgust with the noise pollution or simply because they have arrived at their destination is a story for another day!) and it isn't long before they start physically groping their shy and introverted male teacher. As the groping becomes more and more sexual, they begin to plea in unison to get him to remove his clothes to which he eventually complies to their elated delight and exposes his small cock. Laughing, each girl plays with it by twirling it around in their fingers and are amazed that it actually can get hard—and it does! Due to this sudden and unexpected change of events—a teacher that is aroused by his students has truly baffled these outrageous schoolgirls—they make him remove the rest of his clothes and begin playing with his most private regions in earnest.
Still naked, they carry him nudist crowd-surfing style to an elevated luggage rack and lay him on it prone so his hard cock sticks through one of the cracks. From this vantage point, each girl takes her time giving this teacher a public handjob he'll most likely never forget. When they finally arrive at the next stop, will he still be up there in a state of blissful pleasure and a disbelief? Perhaps, some of the other female Japanese schoolgirls will join him in his embarrassed state of aroused nudity.
Later on, it's the same naughty Japanese schoolgirls and yet another teacher, but this time, the action takes place in the privacy of a classroom rather than a very public train car. However, with increased privacy comes increased kinkiness and these girls are on a roll after the train car incident with their nerdy teacher-slave. Now, with the ante risen, they decide to concentrate their horny control and focus it solely on this poor teacher's virgin asshole. From drooling directly into his spread crack and rubbing it in to rimjobs from each and every horny Japanese student, kink is in the air. Lucky for him though, they do help him achieve release as when they are slurping away at his exposed asshole, each girl grasps and pumps his hard cock. However, with him being angled with his ass up in the air, when it does come time for orgasm, the direction his manhood is facing is most unfortunate.
SUBTITLED DOWNLOAD - 1 2 3 4
4 Files - 1.48GB
2:09:59
Encoded in XViD
Lines of Subtitled Dialog: 0
4 Files 0.00GB
00:00:00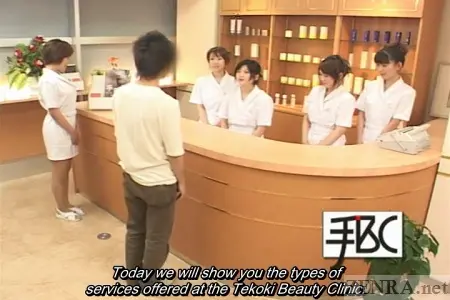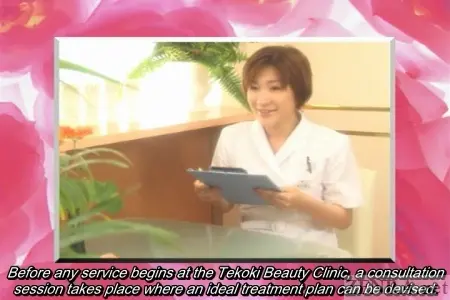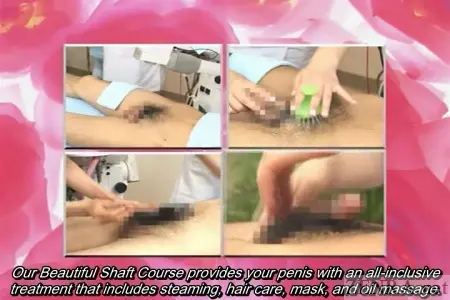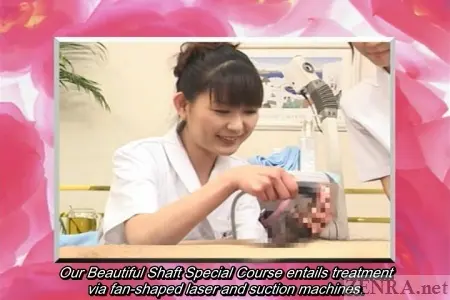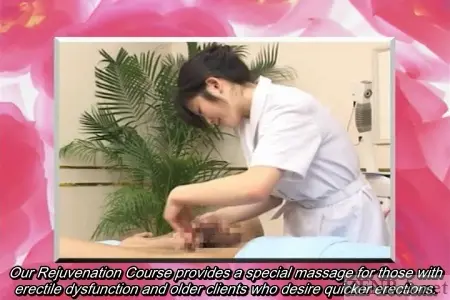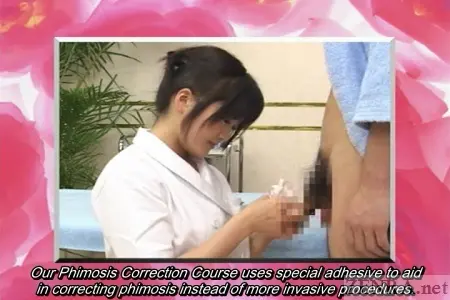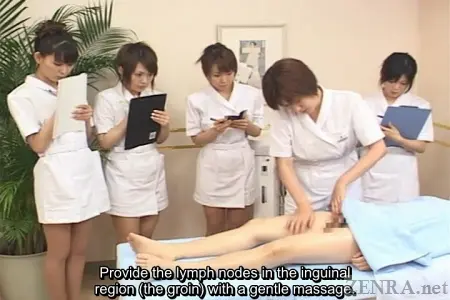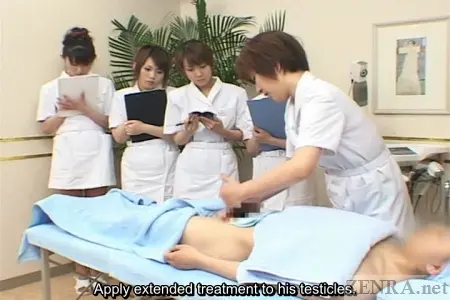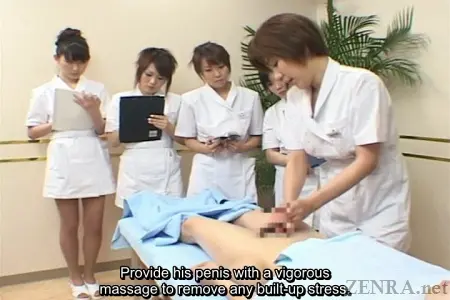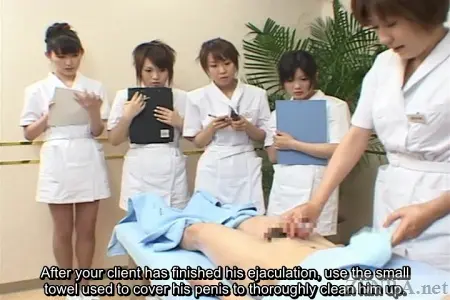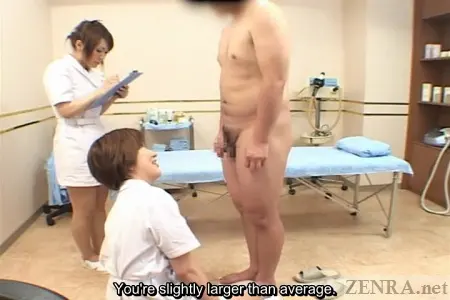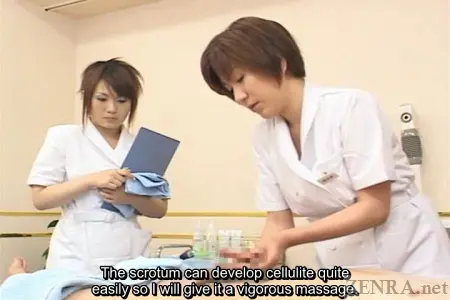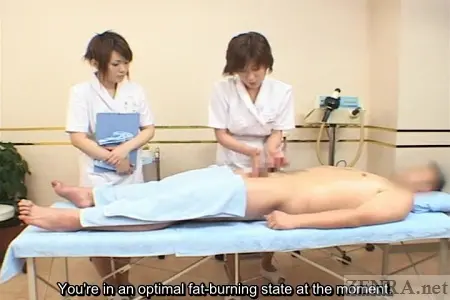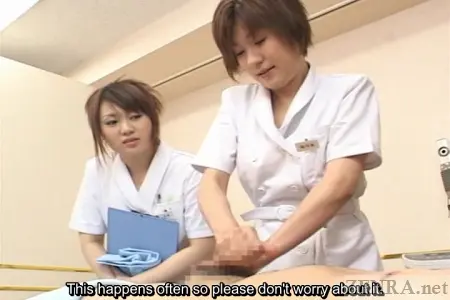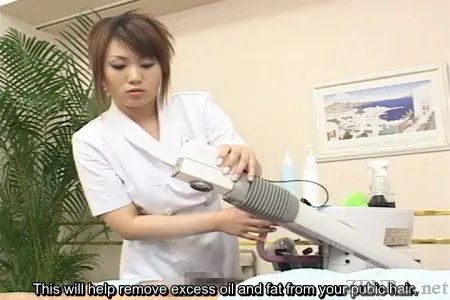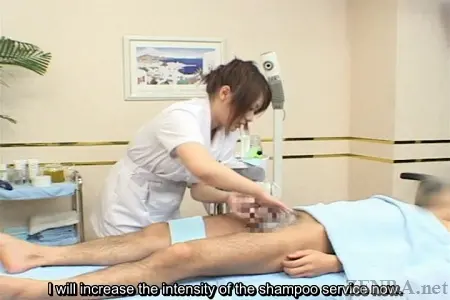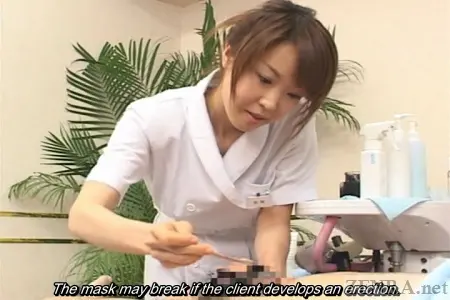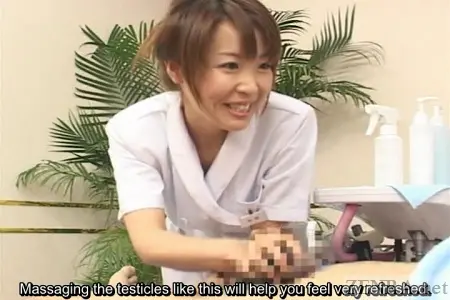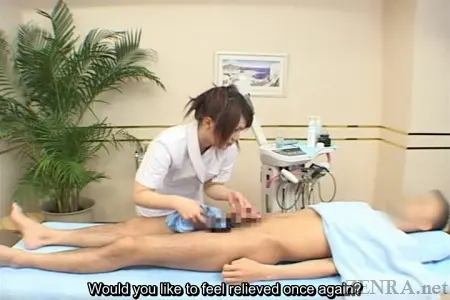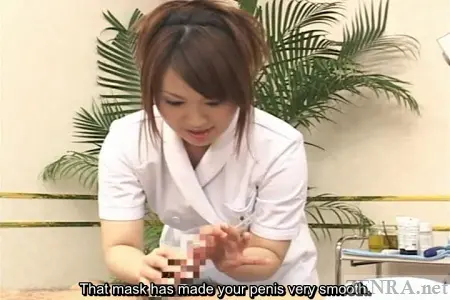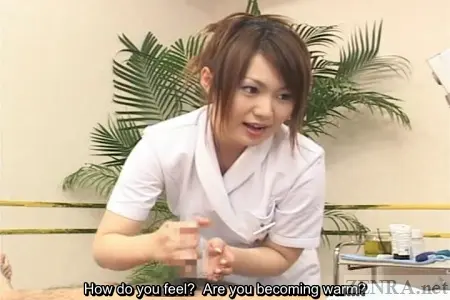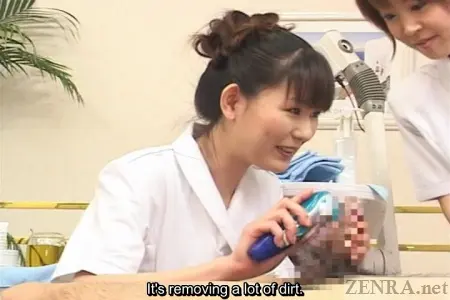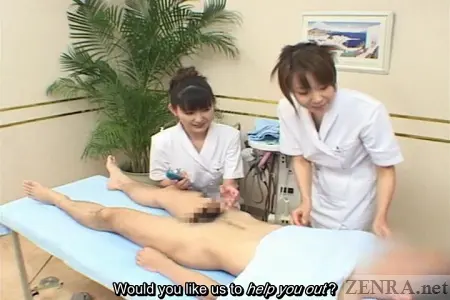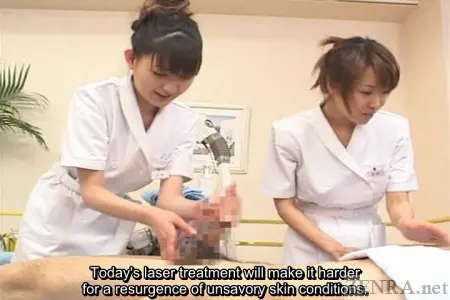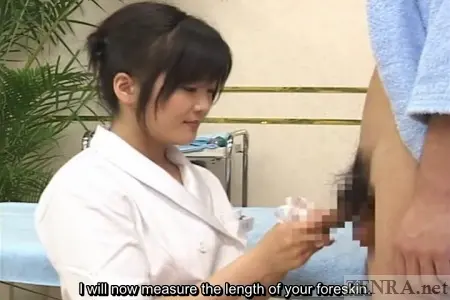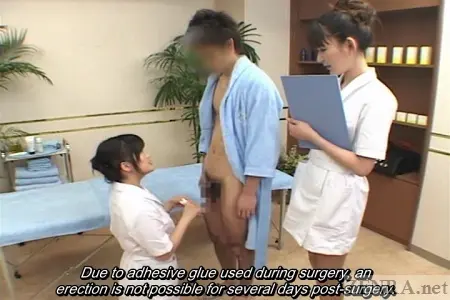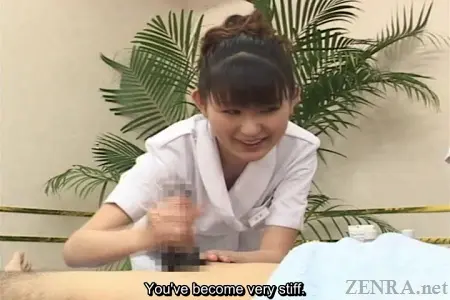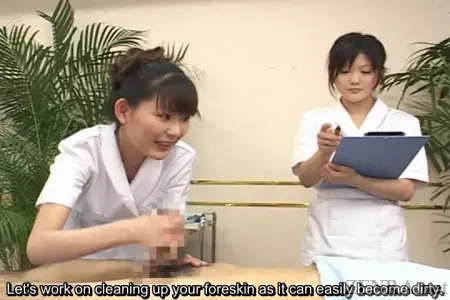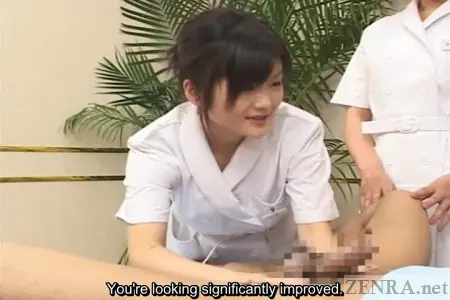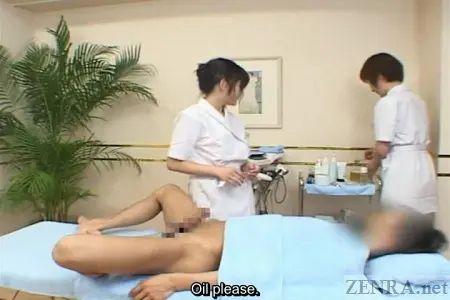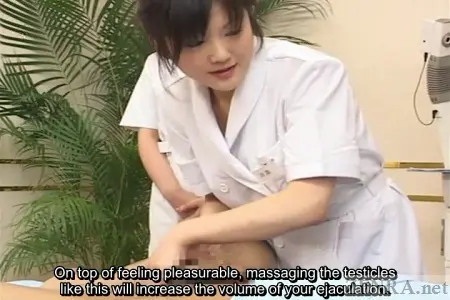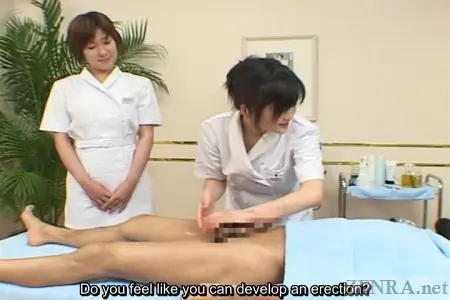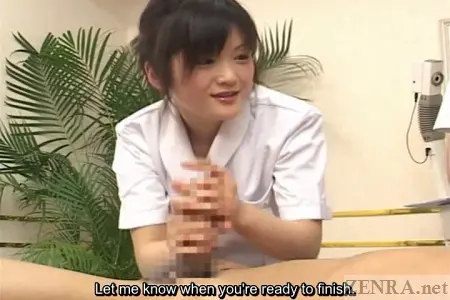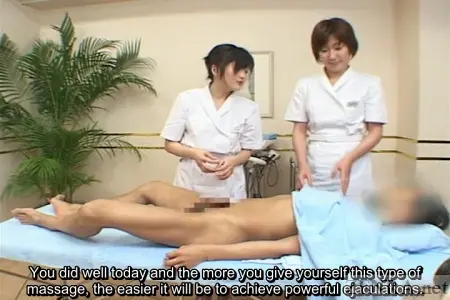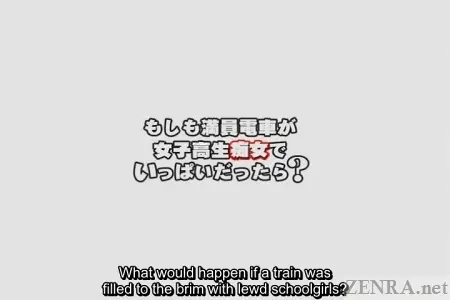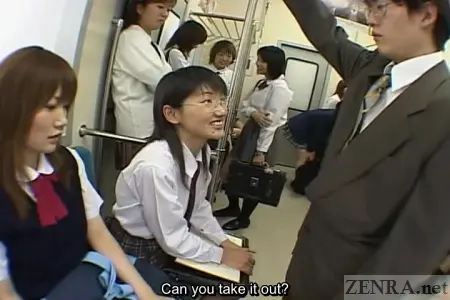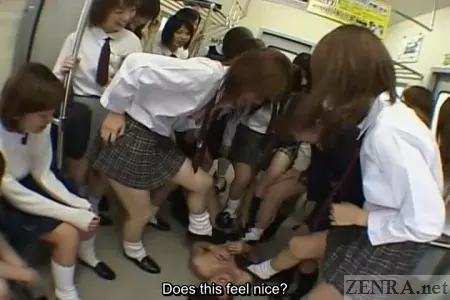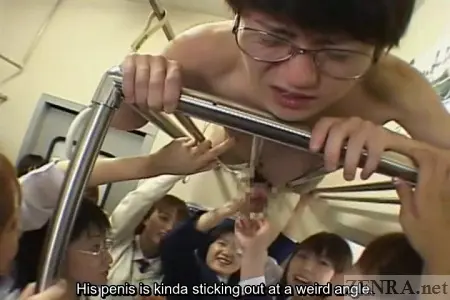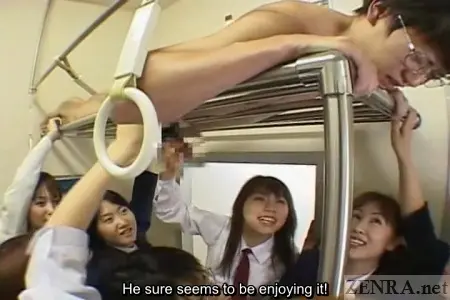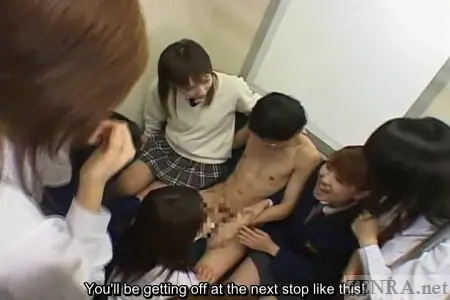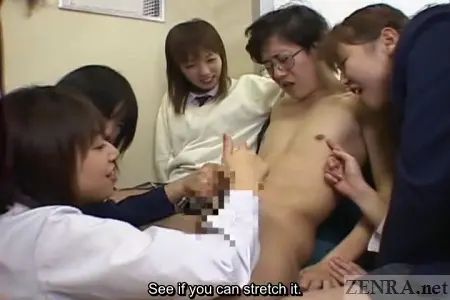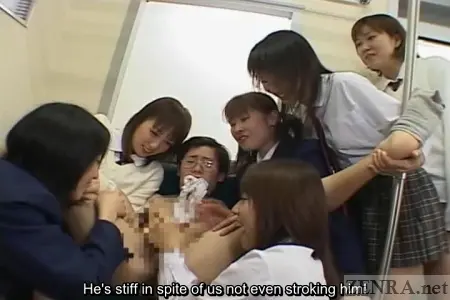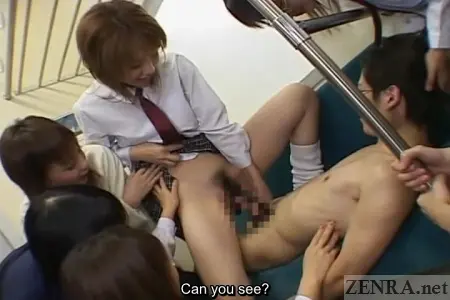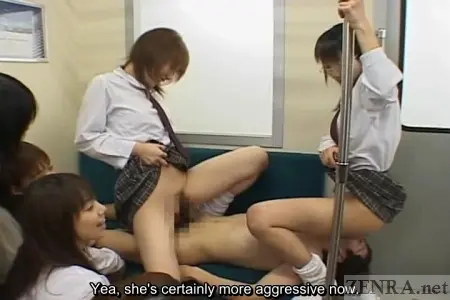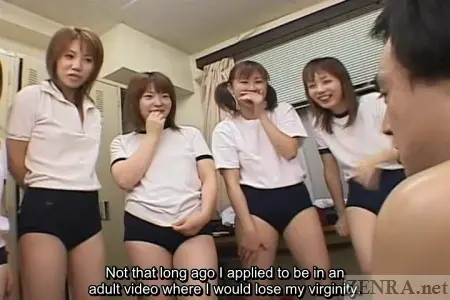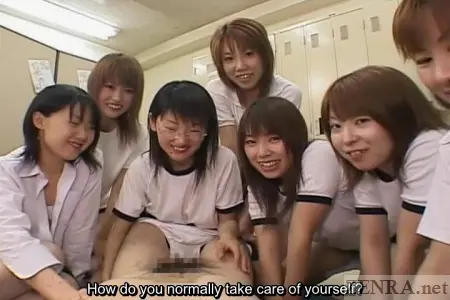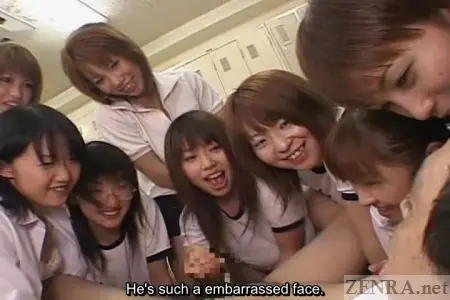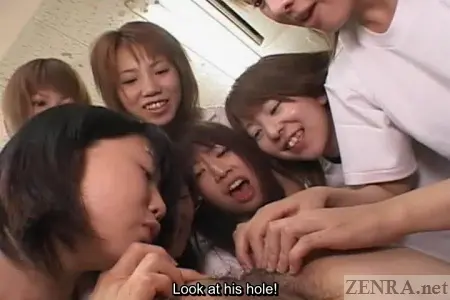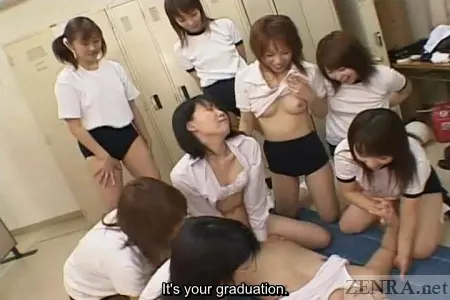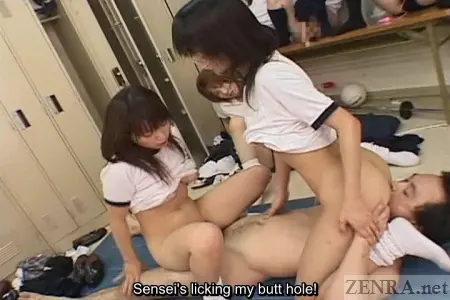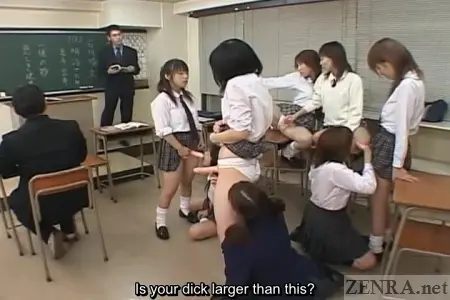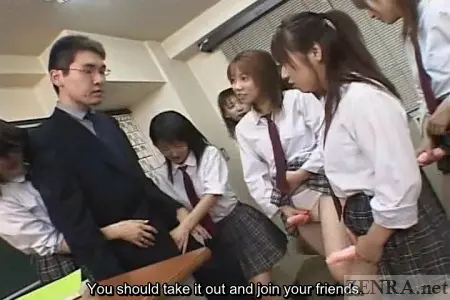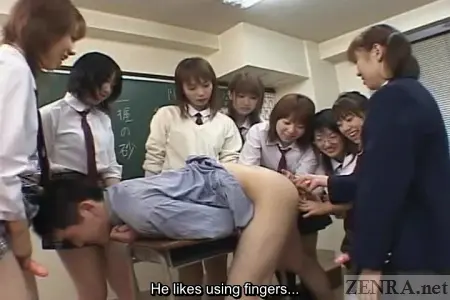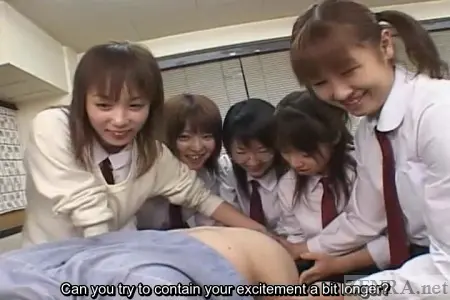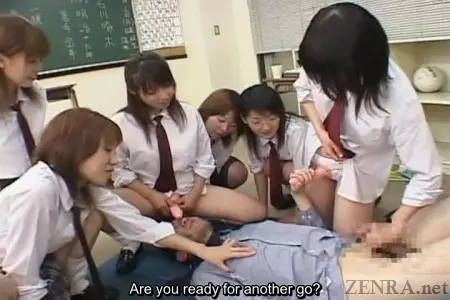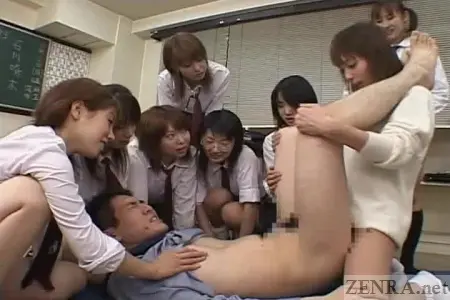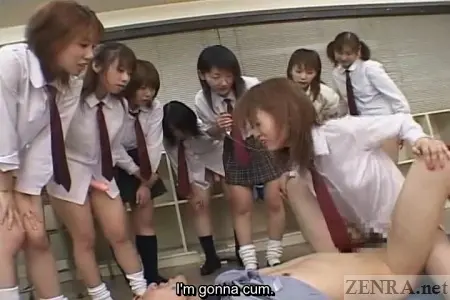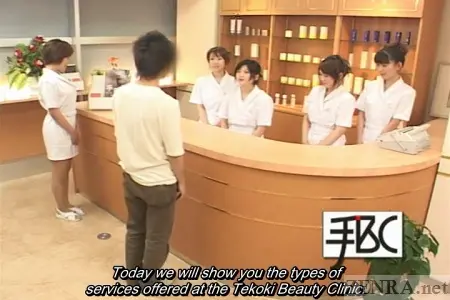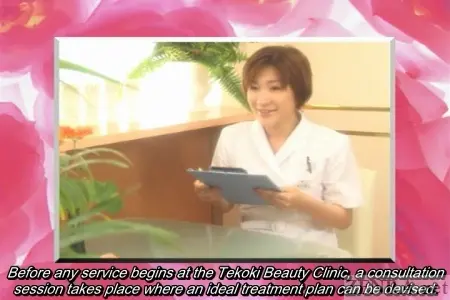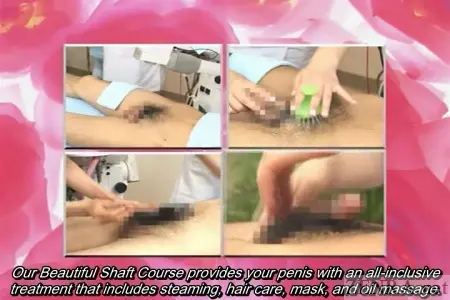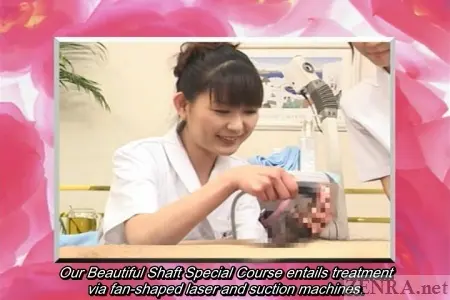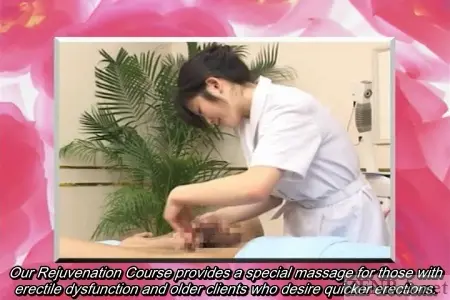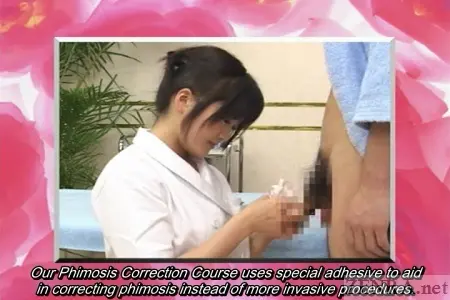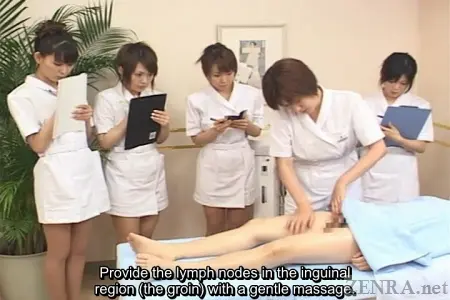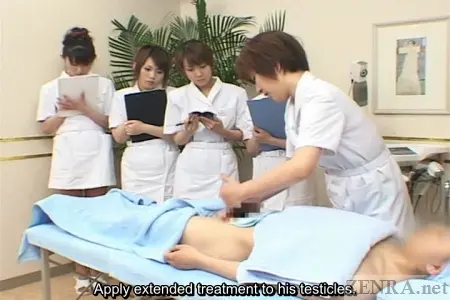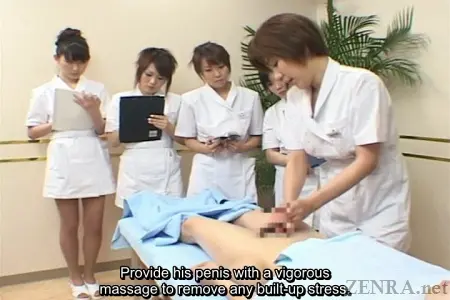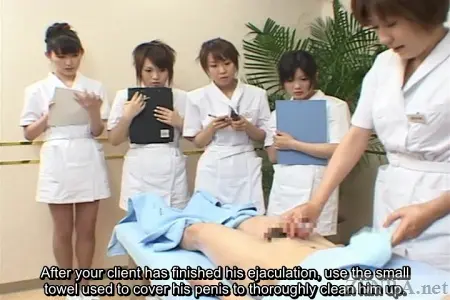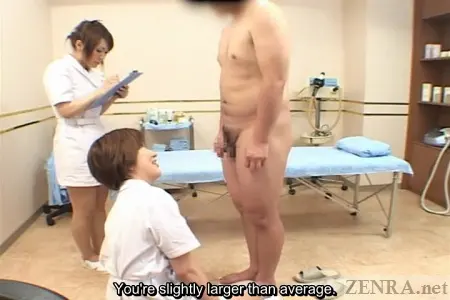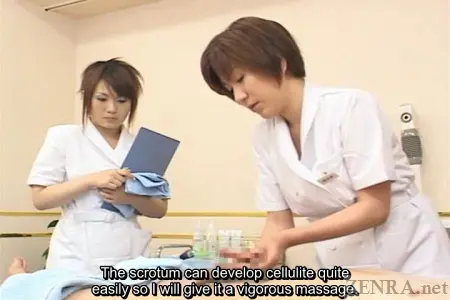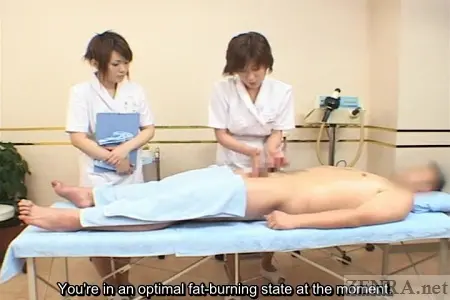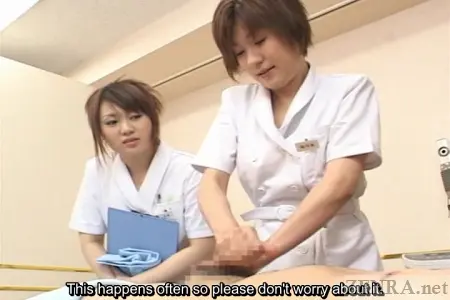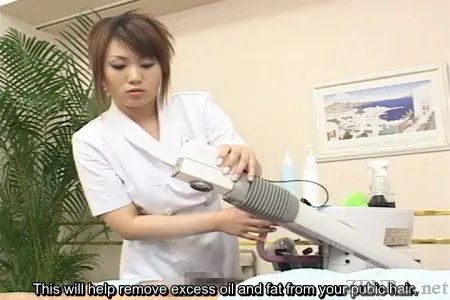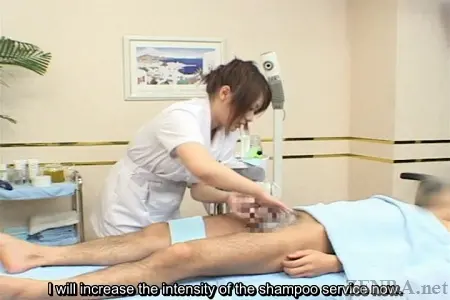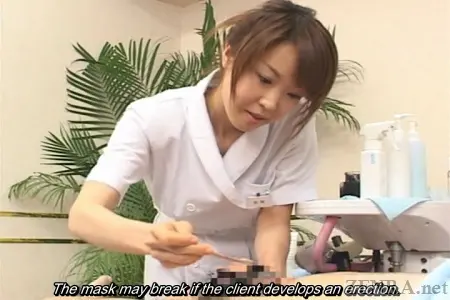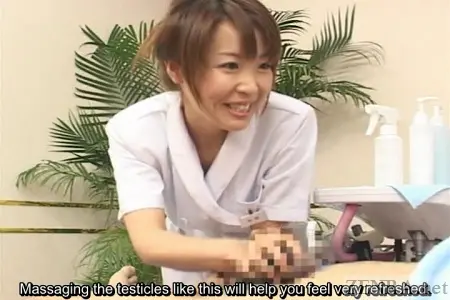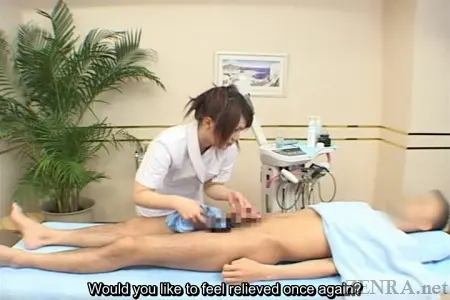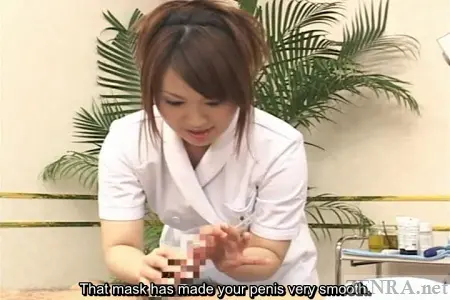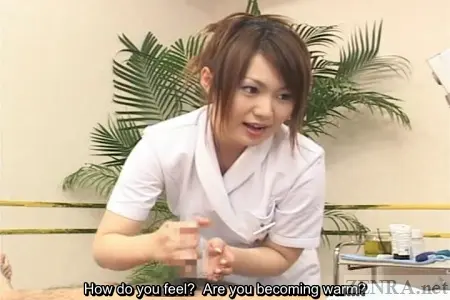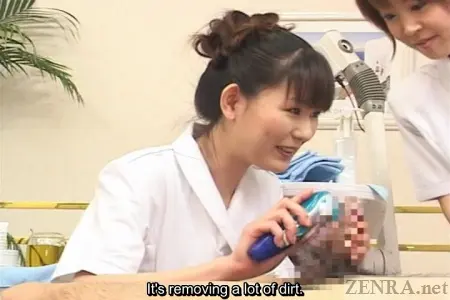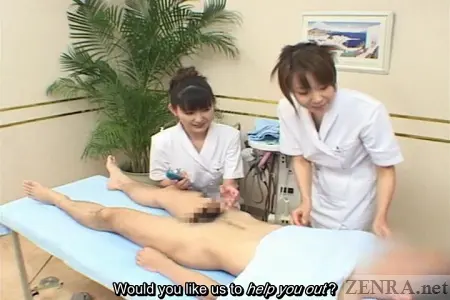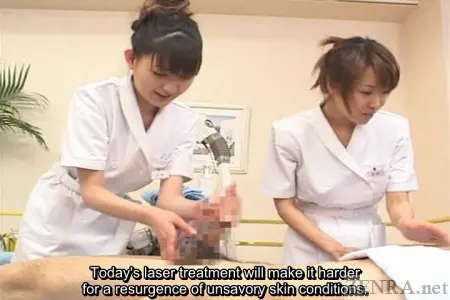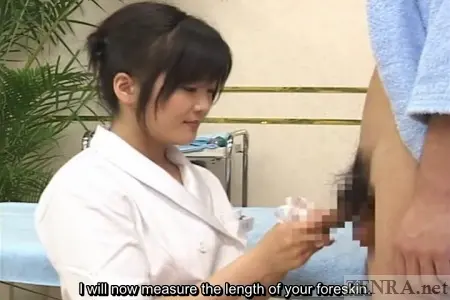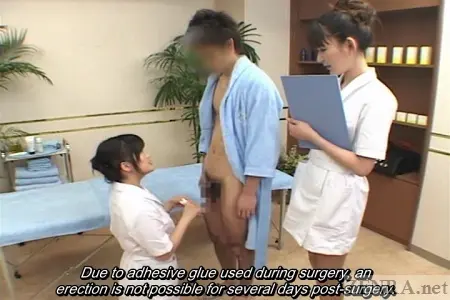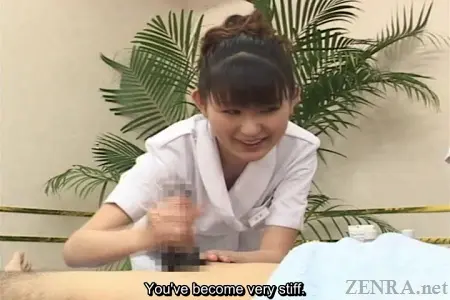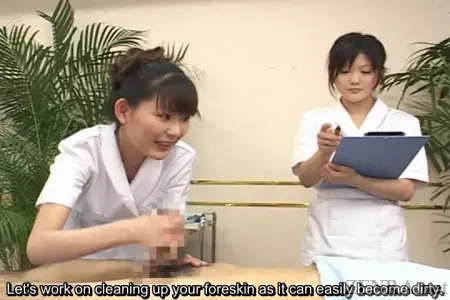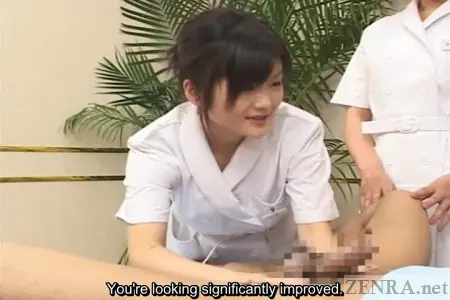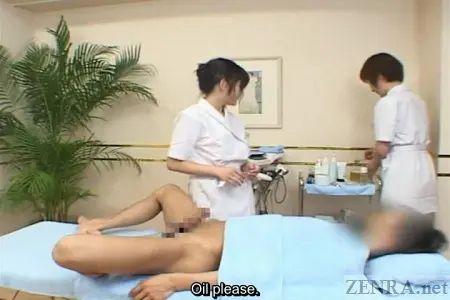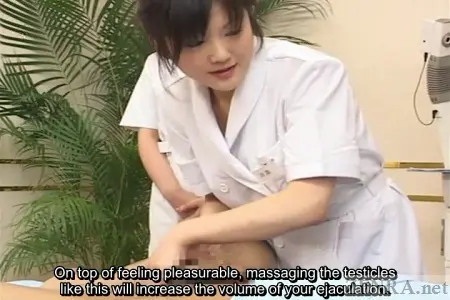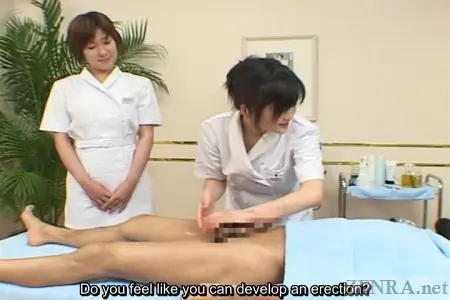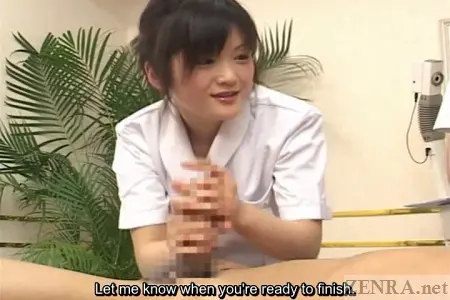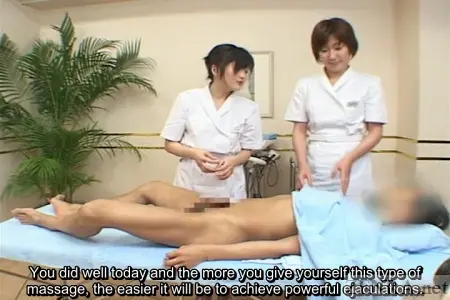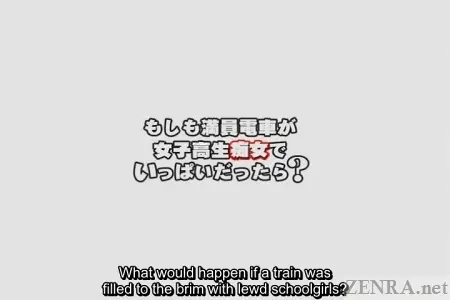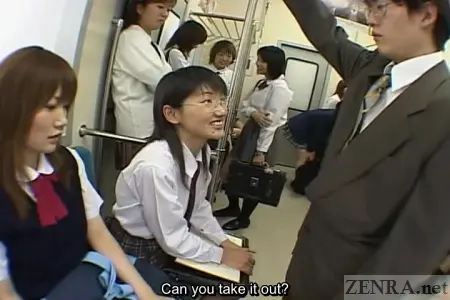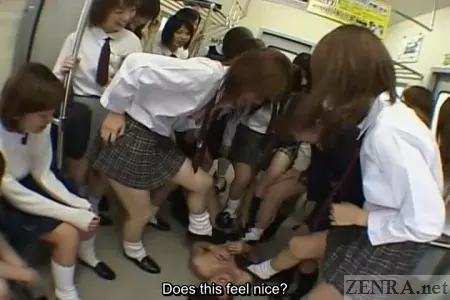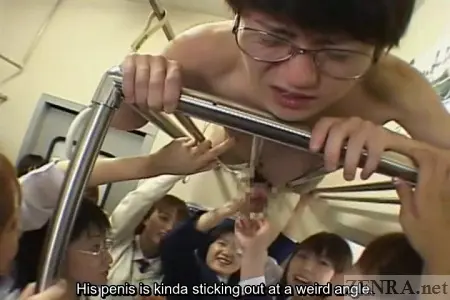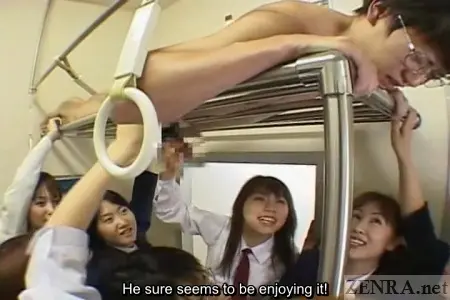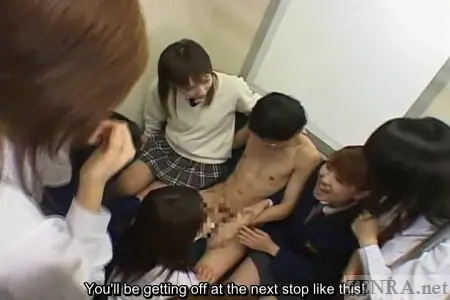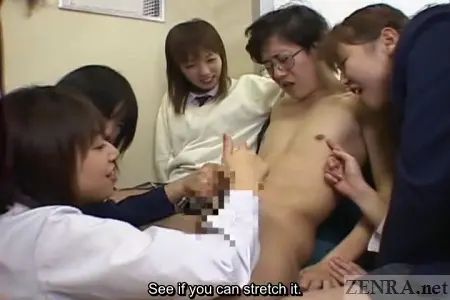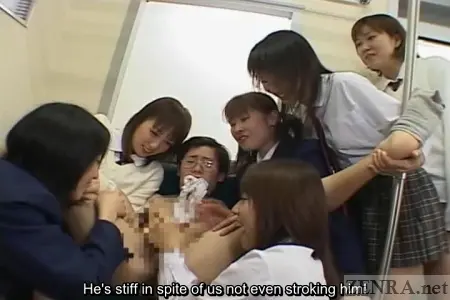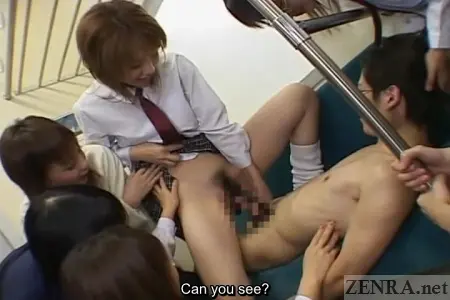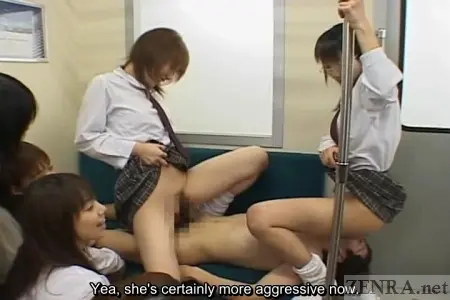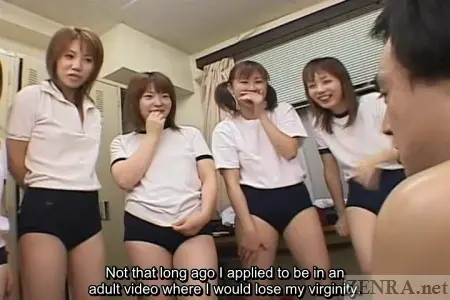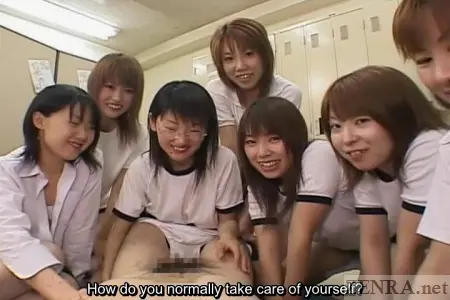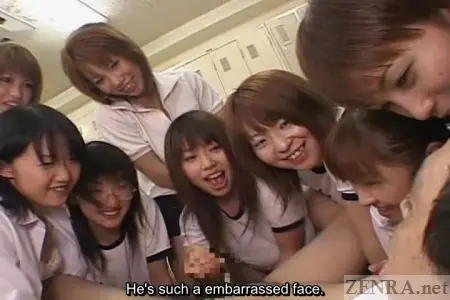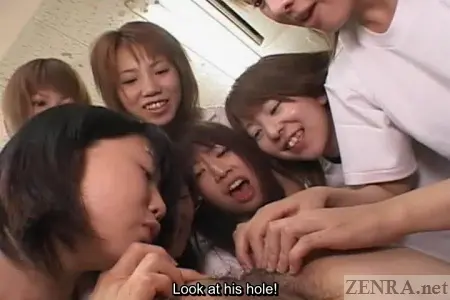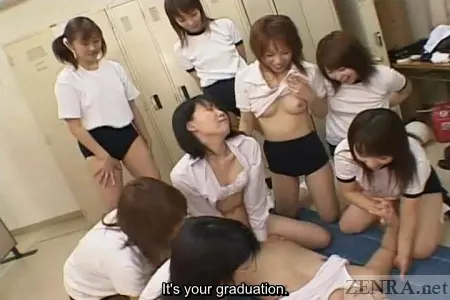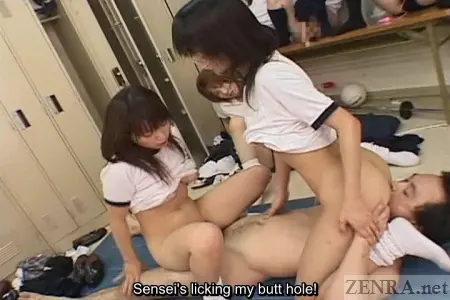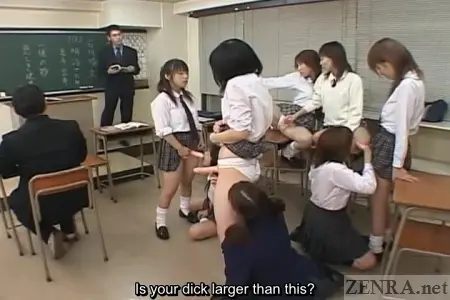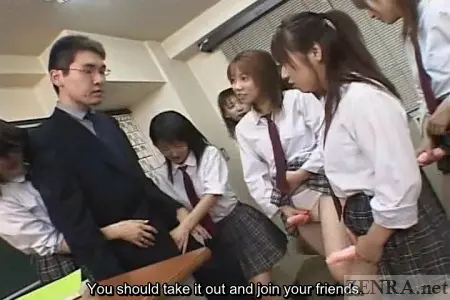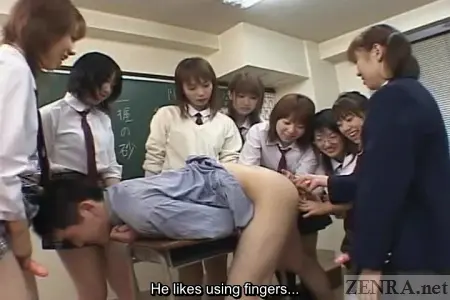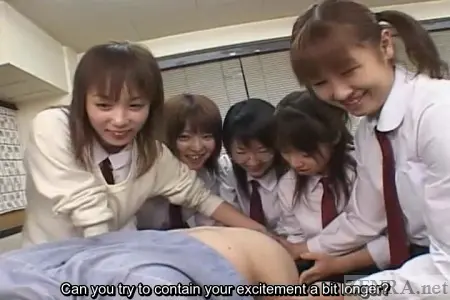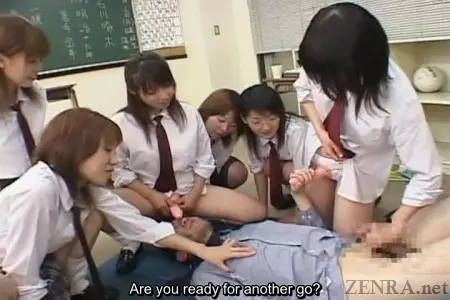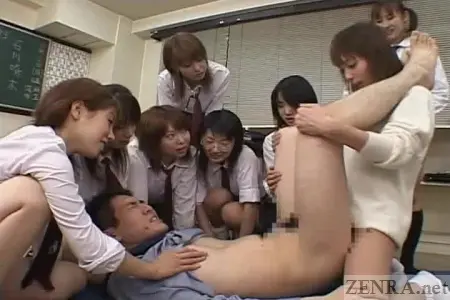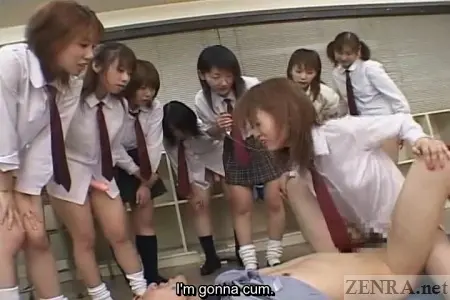 Subtitled CFNM with Japanese Schoolgirls