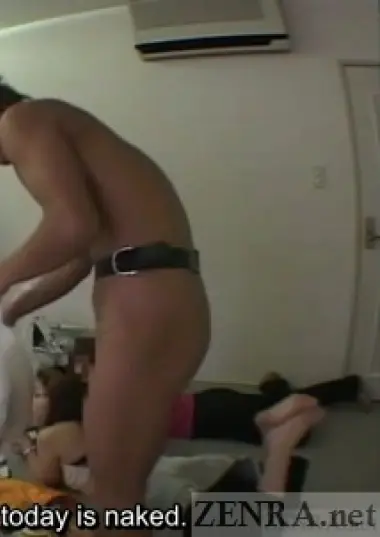 Subtitled Japanese CFNM
Published May 4, 2004
Japanese CFNM takes on a new life of its own in the form of both amateurs and newscasters alike getting into the kinky mix now with subtitles.
Subtitled Japanese CFNM
Published May 4, 2004
#Subtitled
#ClassicJAV
Japanese CFNM takes on a new life of its own in the form of both amateurs and newscasters alike getting into the kinky mix now with subtitles.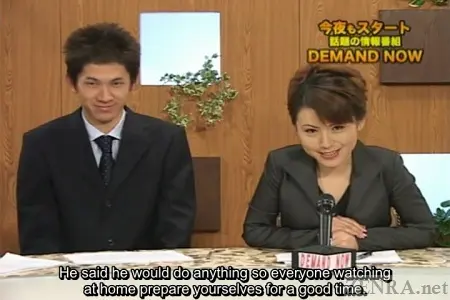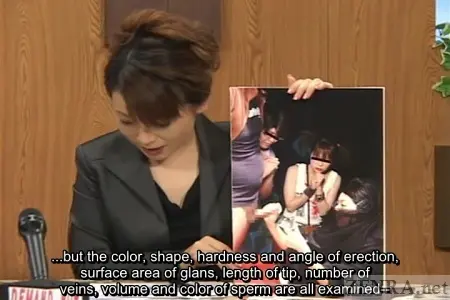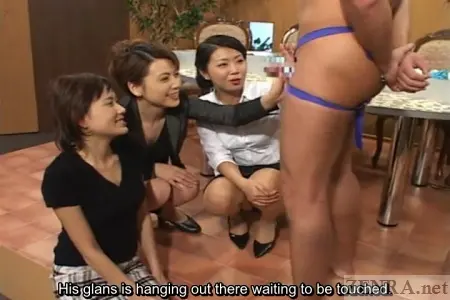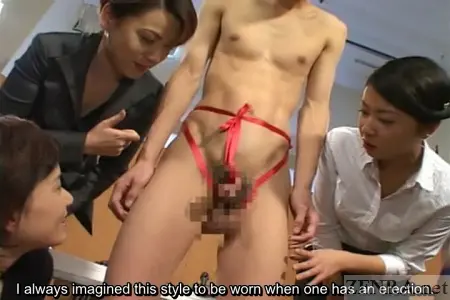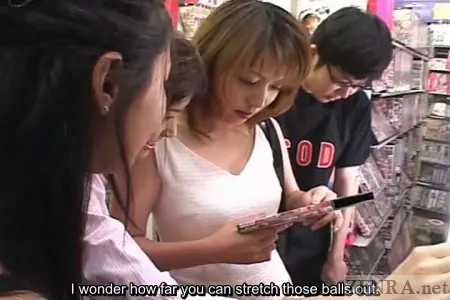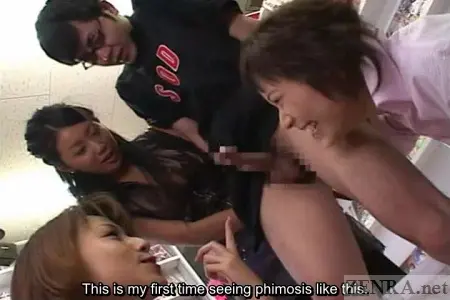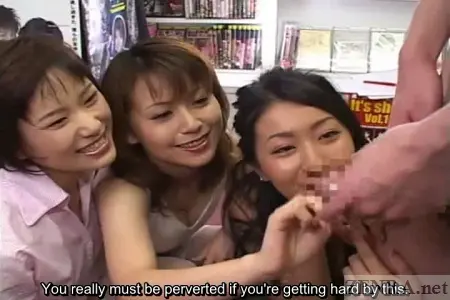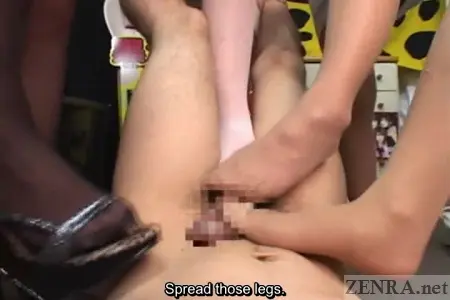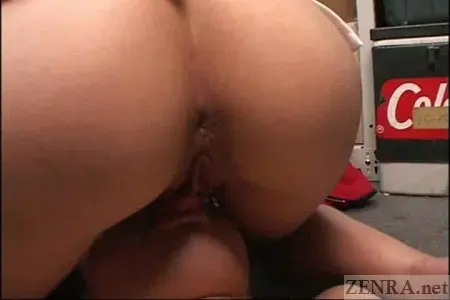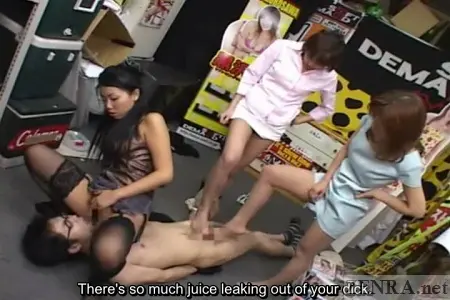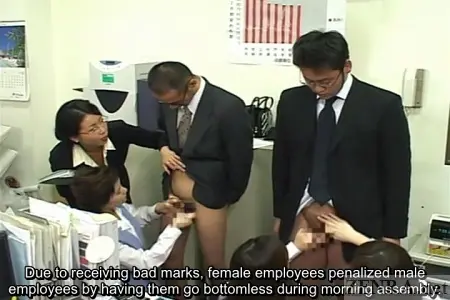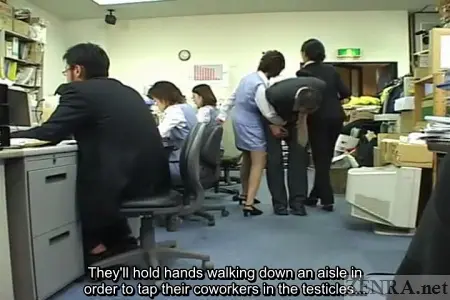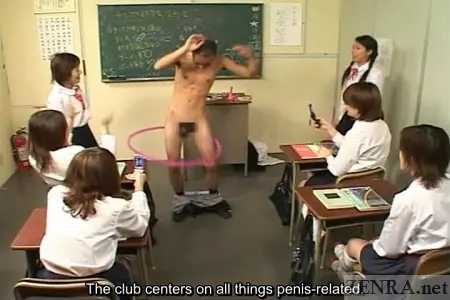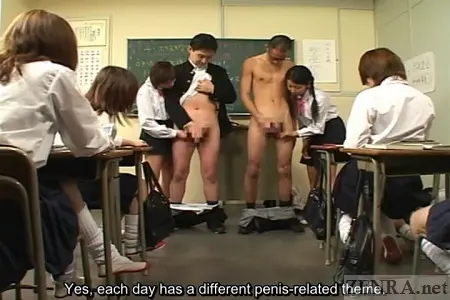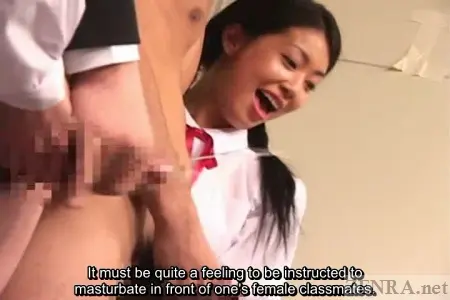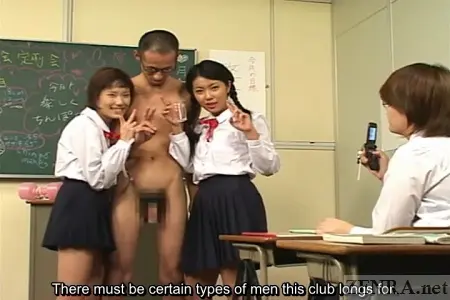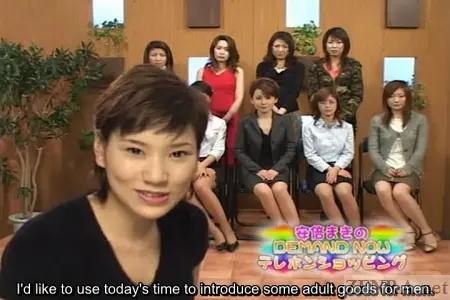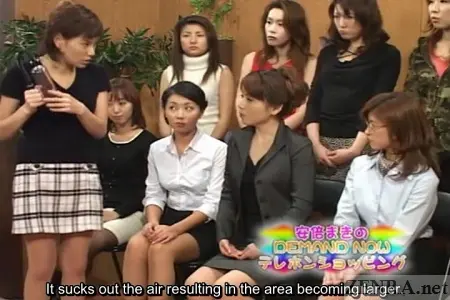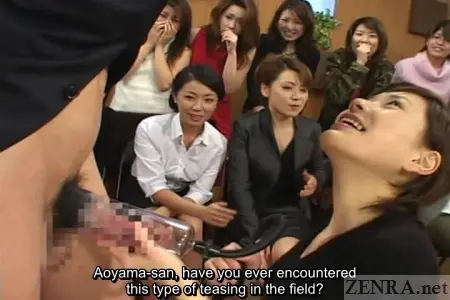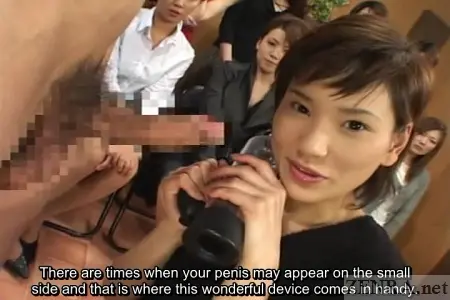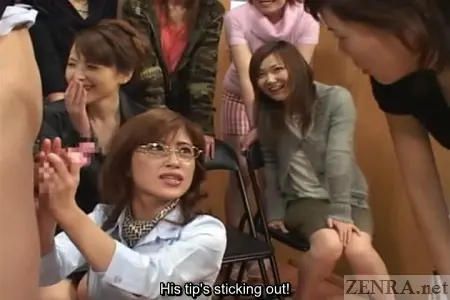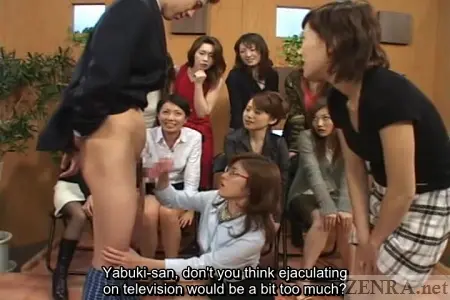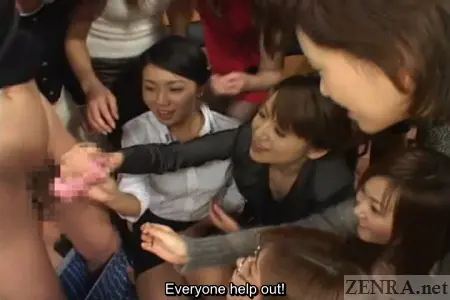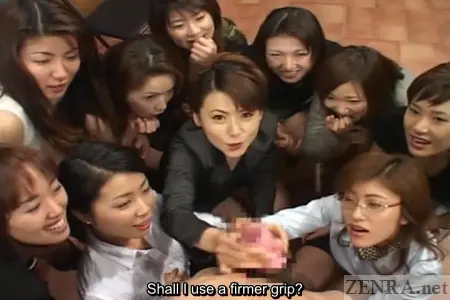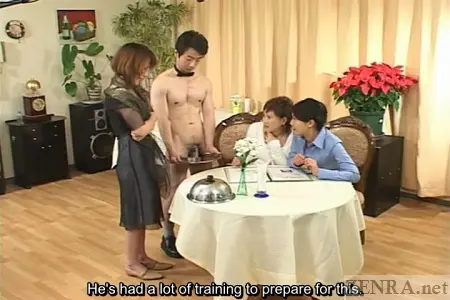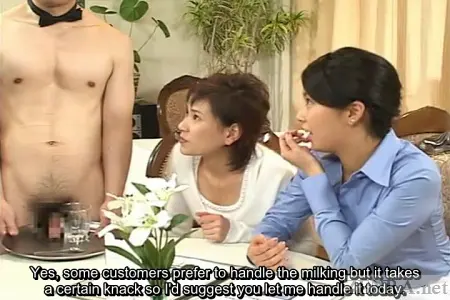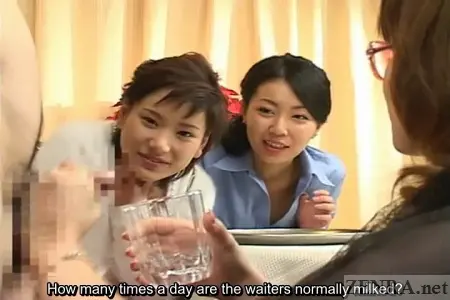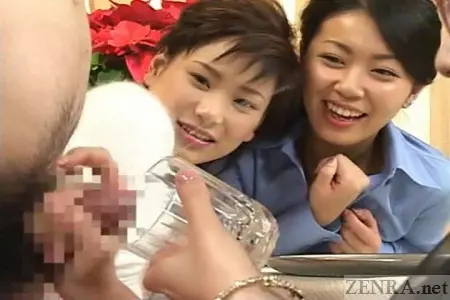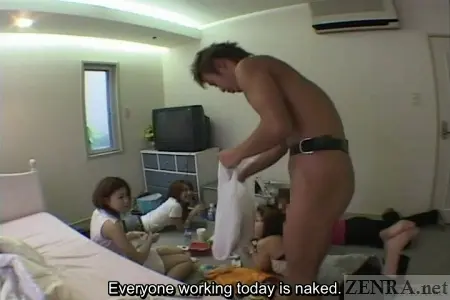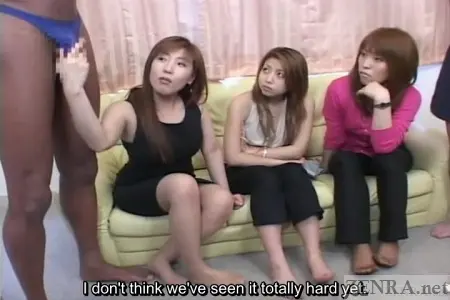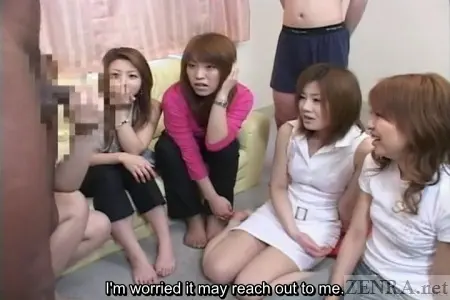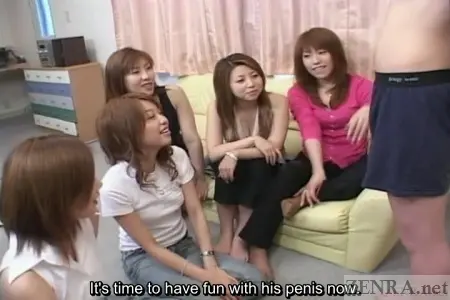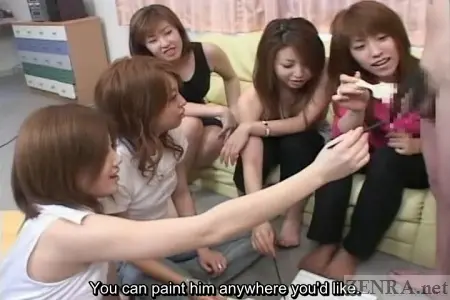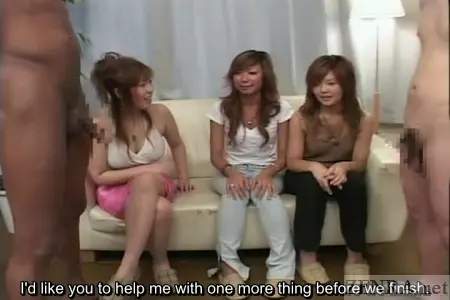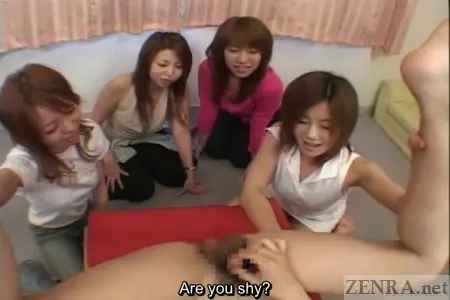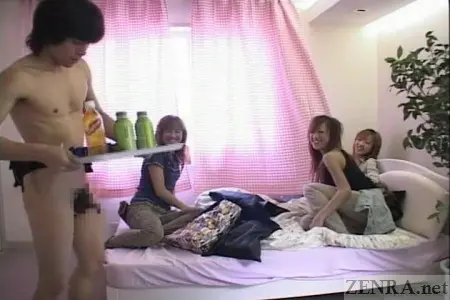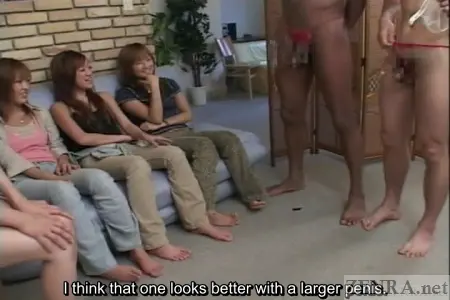 I Became The Captive Of Horny Newscasters
with English Subtitles
We are introduced to a very cute newly-hired young Japanese female newscaster tasked with creating a documentary that will be a sure-fire hit (as her boss describes it) to the new "arasa" and "arafo" crowd of Japanese women. "Arasa" and "Arafo" for the those not in the know, is the new keyword used to describe Japanese women in their 'around thirties' and 'around forties' age brackets . With Japan's population decreasing year after year as women—especially women in these age groups chose to go husband-less and definitely without families, they find themselves with more free time on their hands and with ample free time comes extreme horniness for handling and examination of the genitalia of their male counterparts.
Cashing in on this Japanese cougar and milf boom and her own personal history of penis exploration, we see this ultra-cute Japanese newscaster build up a documentary from scratch all about women in these smoldering age brackets and how they interact with suddenly naked, exposed, and most certainly aroused men in this fantastic take on the CFNM (clothed female naked male) craze.
The first scene is actually a recreation of this newscaster's college years in her founding of the short-lived penis appreciation club that had near-daily meetings after classes for a few weeks before the administration found out and restricted their fun (no worries though as according to this newscaster, the club simply went private and thus grew nationwide and still thrives even to this day). Membership into this club as a female is easy as pie but in order to keep the club from turning into a bona fide sausage fest, membership for males is a very grueling and selective process as we will soon see.
One of the first things that applying male college students are required to do upon entering one of the club's sessions is to remove their school uniform leaving them in a state of total, aroused nudity as the female member's can thoroughly examine their exposed cocks and balls (and anuses too for some of the more kinky members) using protractors and rulers alike and recording results such as shaft length soft and hard, angle of erection, testicle size, etc. After the initial examination is complete, games of endurance are conducted such as a handjob olympics where the winner being the one who has not only the more powerful and orgasmic jizzy handjob, but the one who can 'shoot' the farthest whom is allowed admittance to the club following a quick photo session of him still in his birthday standing slightly dazed while one of the club's cute female leaders holds a clear plastic cup containing some of his jizzum pose with bright smiles and hearty peace-signs that the Japanese are known to do.
In another scene of this fantastic documentary of older Japanese cougars and their penis fascination, we are treated to the site of a group of about ten of them trying out various new sex toys on the market for single men. One such device, a pink glove-like apparatus with a gaping opening in the center in the shape of a vagina is lubed up and used on a live, naked, and very hard male model as these milfs ooh and aah in genuine fascination. With the newscaster-in-training taking a backseat as her more mature coworker can have a go at masturbating a live male model as other milfs give a helping hand (literally) as they all grasp and pump the vagina apparatus, this lucky model doesn't last long before blowing his steamy load over the waiting faces of these horny Japanese cougars in the genuine extremis of their penis-induced fetish.
Later on, from the deepest pits of this cute newscaster's imagination, a very unique cafe for woman of her age bracket and above is simulated for her documentary (though with the trend-like mindset of the Japanese, a cafe of this caliber could become a real possibility in the future!). This cafe which only allows female clientele has a very unique drink system: standard drinks such as tea, milf coffee, and hot cocoa are all on the menu and are all relatively reasonably-priced as far as private Japanese cafe establishments are concerned. What is special though—what is VERY special are the extra 'topping' services available and these do not come cheap but to those Japanese milfs who put out the heavy yen for them, they are treated to an incredibly unique experience that combines love, sex, CFNM, and smooth cocoa.
One of these topping services as demonstrated involves a stark naked male 'waiter' and the owner of the cafe—an attractive Japanese woman in her late 40's who arrives at the table of this newscaster and and her outgoing coworker carrying two cups of a special South American blend of coffee and an additional empty glass. After setting down the two filled cups of hearty brown goodness, the proprietor of this private cafe begins to milk this naked and aroused waiter to the open-mouthed delight of the newscaster and her acquaintance!
Inches away from their surprised yet happy faces, this waiter's hard cock is pumped by the smiling Japanese cougar cafe owner as she explains the health benefits of adding semen to their turn their South American coffee into a delicious, healthy blend of all-around goodness. Eventually with three sets of mature Japanese eyes set firmly on his throbbing manhood, the waiter announces that he is 'ready' and the proprietor aims his cock into the empty glass as he ejaculates furiously into it. Afterwords, the creamy white contents of this now semi-filled beverage receptacle are emptied into the two cups of the coffee and the newscaster and her coworker drink with glee.
SUBTITLED DOWNLOAD - 1 2 3 4
4 Files - 1.25GB
1:49:52
Encoded in XViD
Japanese Clothed Female Nude Male (CFNM) 8
with English Subtitles
The origins of the CFNM (clothed female naked male) genre are highly debated. Some say that its beginnings can be traced to for-ladies strip clubs and bachelorette parties for women on the way to being betrothed; one last time to let it all unwind and go crazy with all her best girlfriends while watching scantily clad (or totally naked) well-built male strippers strut their stuff and then some. In Japan however, both bachelor and bachelorette parties unfortunately do not exist. Hell, even strip clubs as they function in the west are a rarity outside major cities (and those usually only attract western customers or Japanese businessmen with a western leaning mindset).
With the Japanese, CFNM is usually associated with exploration. More specifically, exploration of a naked male body through the POV (point of view) of a shy Japanese girl and her girlfriends as well if she is too timid to go through it alone. Outside of work, most Japanese girls don't have much experience with the opposite sex. In fact, most dating occurs almost exclusively via the company stock or through introductions from friends. Thus, their real world hands on experience is direly lacking.
An answer to that is the roaming CFNM studio van that can be found criss-crossing the major metropolitan districts of the main Japanese islands. Innocent and naïve Japanese girls who have never been in an adult production—true amateurs--are taken right off the streets, plopped into this van, and are about to receive a very real crash course in the art of pleasuring a naked male.
Some girls go in solo while others go with friends but their reactions and the outcum at the end is always the same: we first see these shy girls take a seat and through an announcer who is not filmed, we and her are given a description of what will about to occur. Specifically, a naked male volunteer will join her in the room and she is strongly encouraged to examine him to her heart's content. If she doesn't start her physical examination soon enough however, our model will begin for her (!).
As we can see, most of these cute and very innocent Japanese girls lock up when viewing their first anonymous cock and many of these horny volunteers at first result to pumping themselves inches away from the shocked amateur's face until she hesitantly starts to lightly pat the tip of his pulsing hardon. From there, a weight is slowly taken off her shoulders and she (or them if they are in a group) gradually explore more and more of this lucky nudist volunteer's exposed anatomy by at first lightly stroking his manhood followed by a guided tour of his tightening sack and a few even go further and massage his taint.
In the final scene of this edition, four cute Japanese girls in their early 20's taking a break from their college classes are assembled around a Japanese 'cherry boy' ('cherry boy' being the Japanese phrase for a male virgin with very little experience in the opposite sex—even platonically) who is exposed in all his naked glory. These girls first stare in awe it his rather insubstantial manhood before having him lie down supine on a table with his legs spread so they can examine his most intimate anal regions by using lubricated paint brushes to tickle him where he is most sensitive. All the while he is jerking his tiny cock with two fingers as a full five finger assault unfortunately isn't possible. After tickling him for a little while, these girls get the smart idea of seeing how many wet brushes they can inset into his virgin anus at the same time. As they are playing their fun anal insertion game, he finally reaches his zenith and lets loose a rather impressive for his size load all over his midsection as these young Japanese college students laugh in delight.
SUBTITLED DOWNLOAD - 1 2 3
3 Files - 1.35GB
1:53:51
Encoded in XViD
Lines of Subtitled Dialog: 0
4 Files 0.00GB
00:00:00