We Invade the Newhalf Onsen
Published June 22, 2018
POOL CLUB discovers the existence of a local onsen that has a once monthly pickup event for newhalfs and fans of them leading to some amazing orgies.
We Invade the Newhalf Onsen
Published June 22, 2018
#Subtitled
#Exclusive
#ClassicJAV
POOL CLUB discovers the existence of a local onsen that has a once monthly pickup event for newhalfs and fans of them leading to some amazing orgies.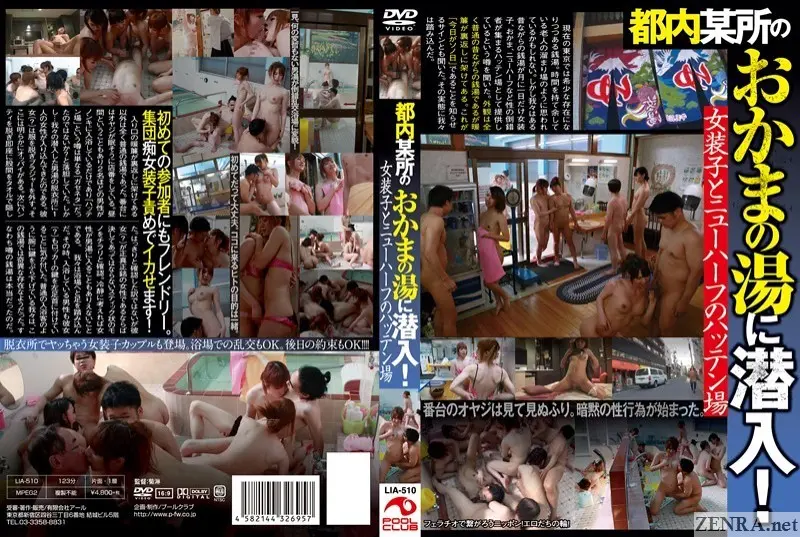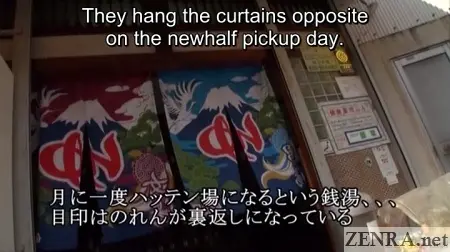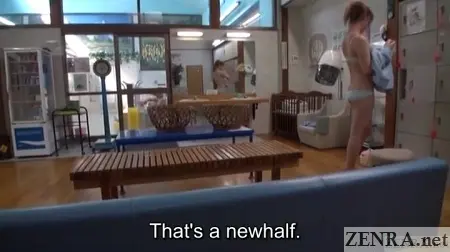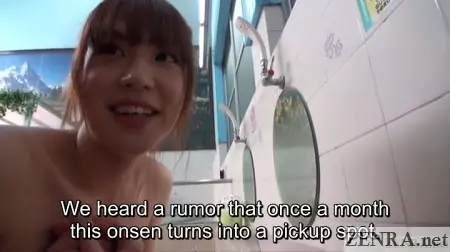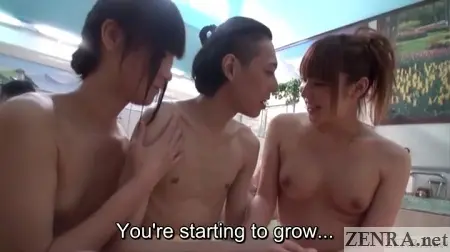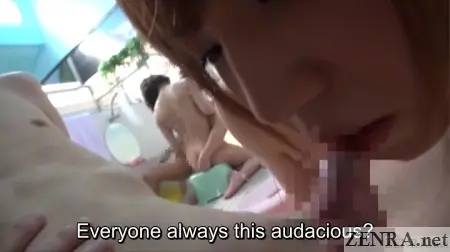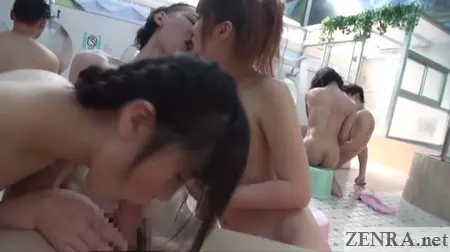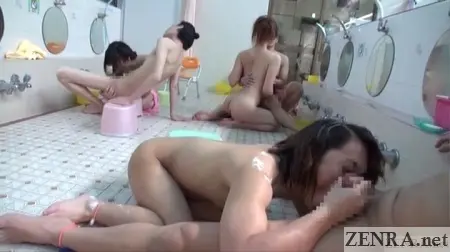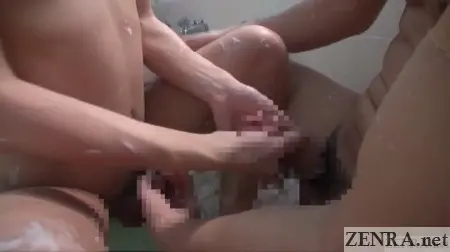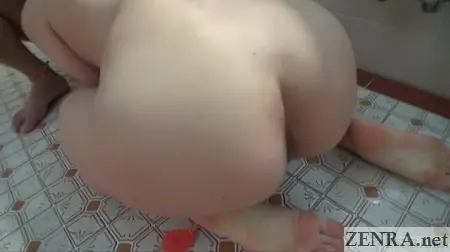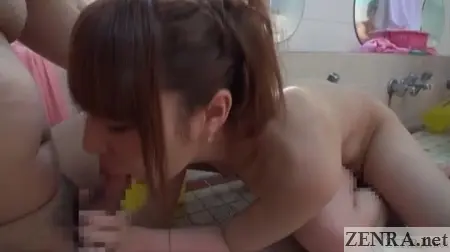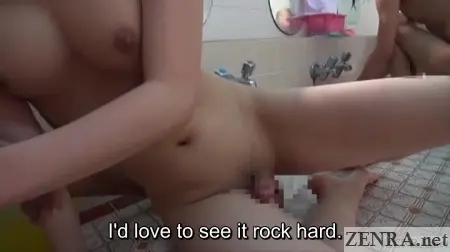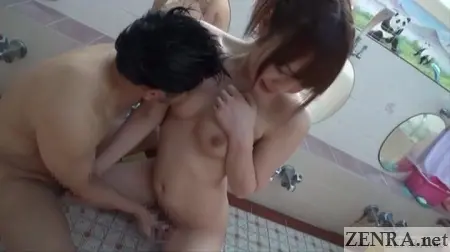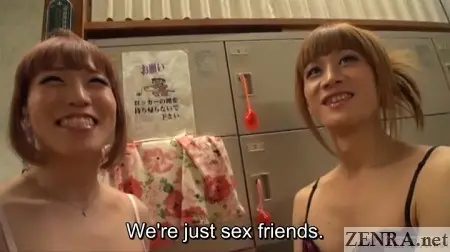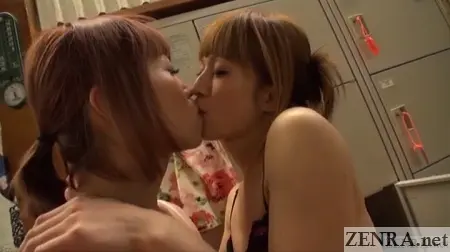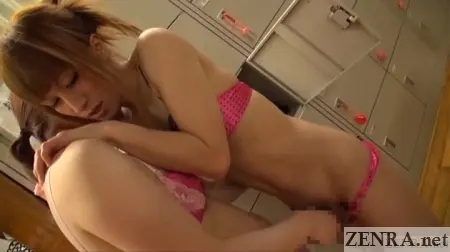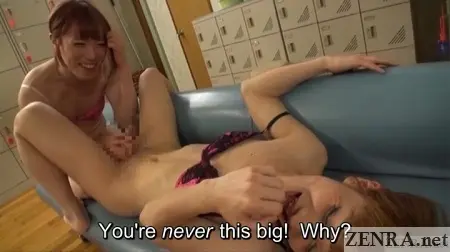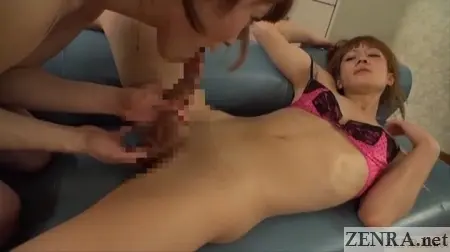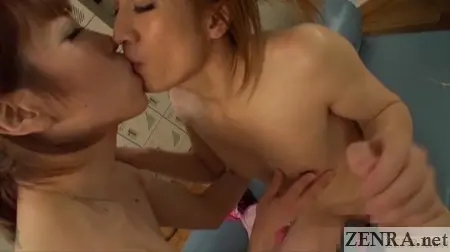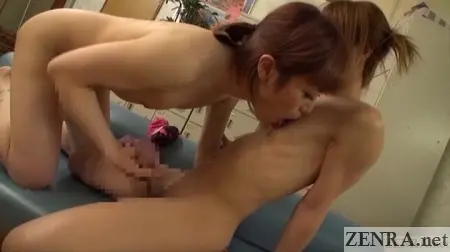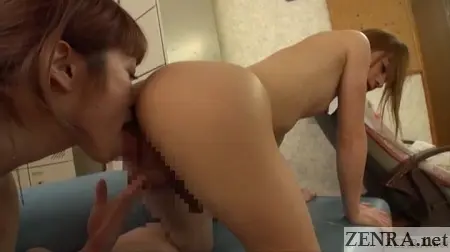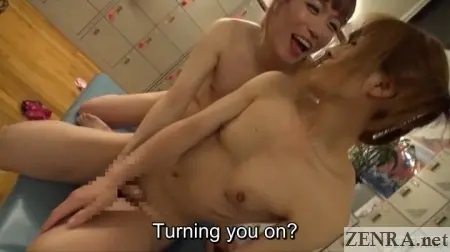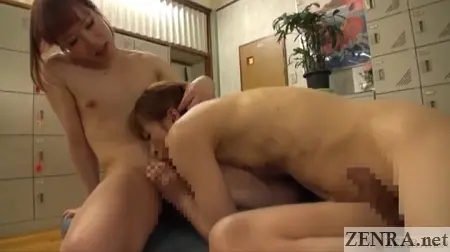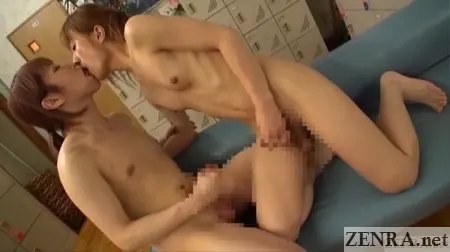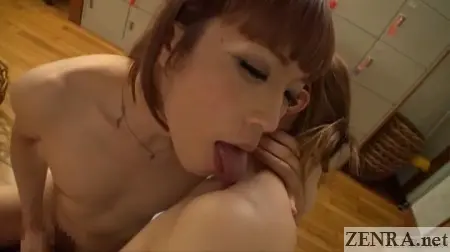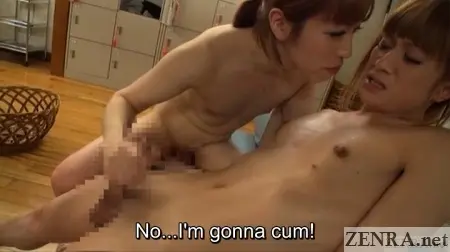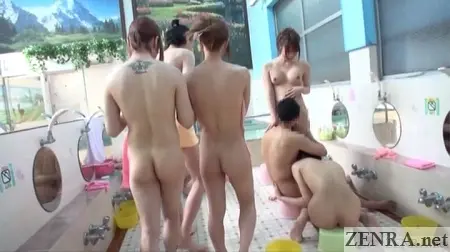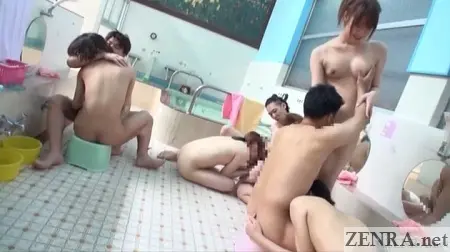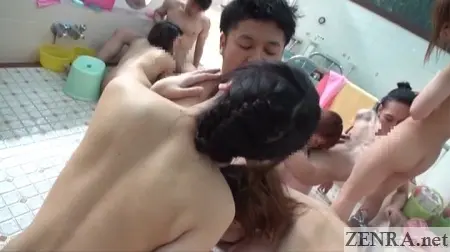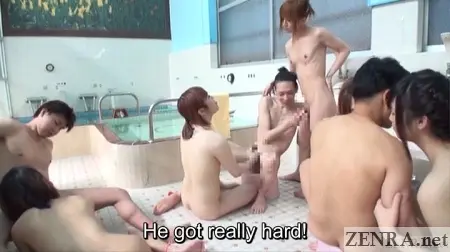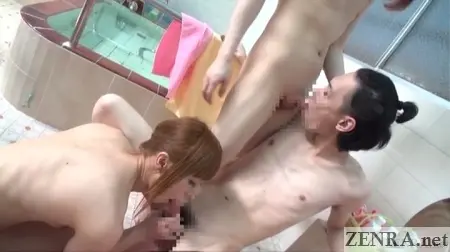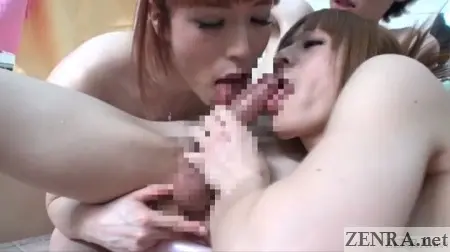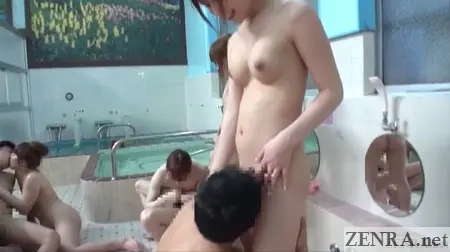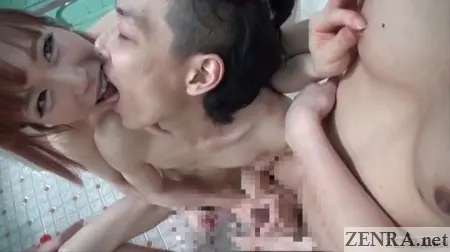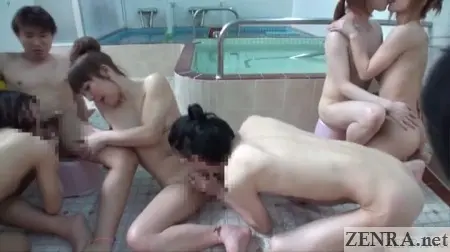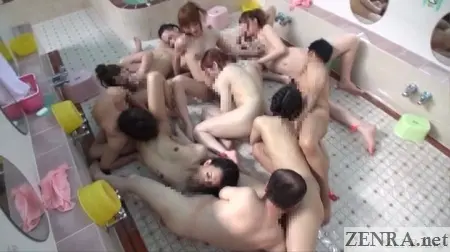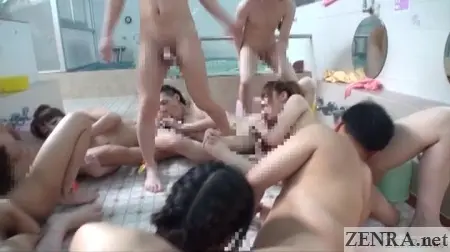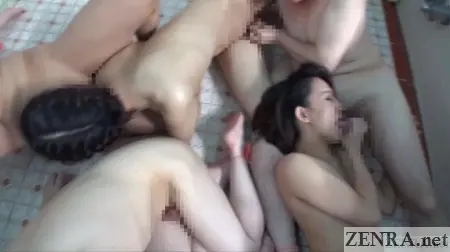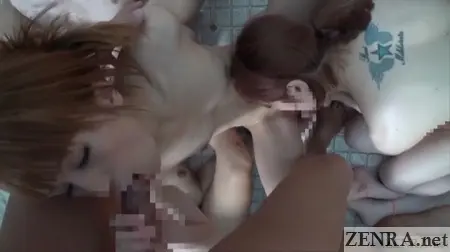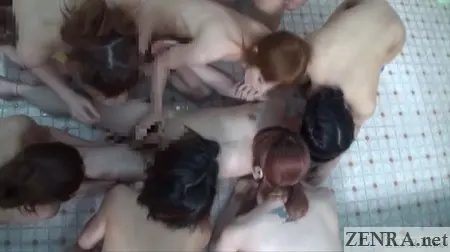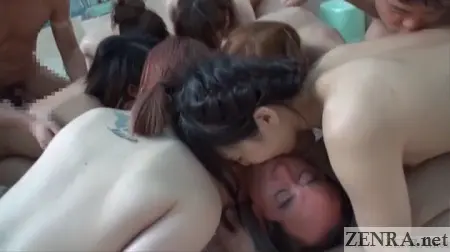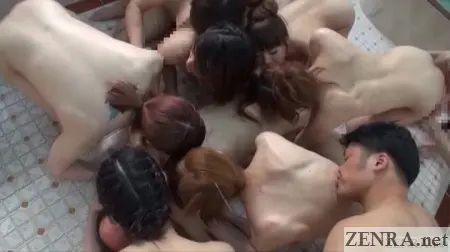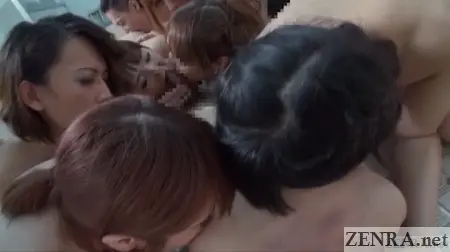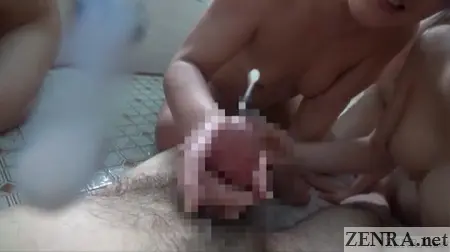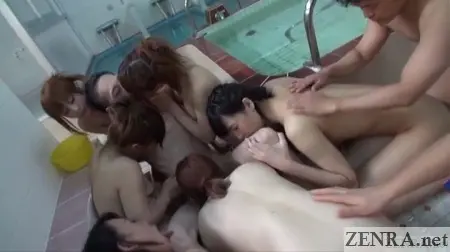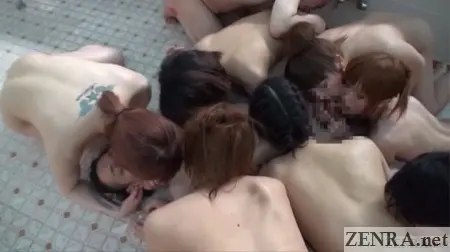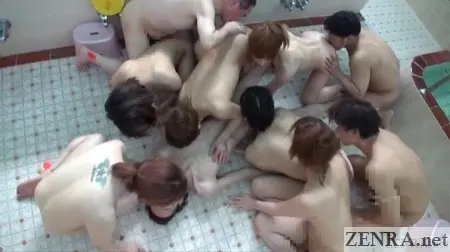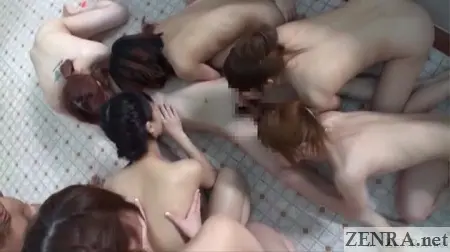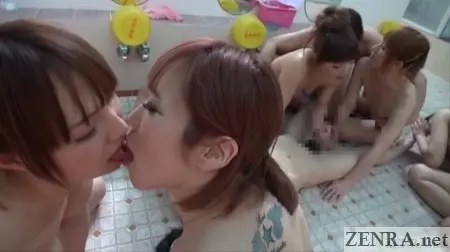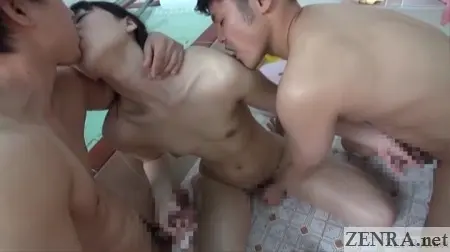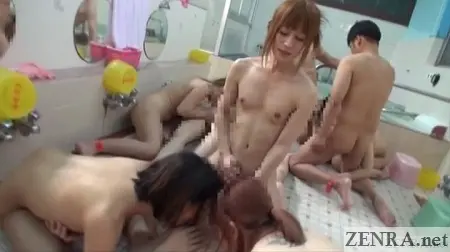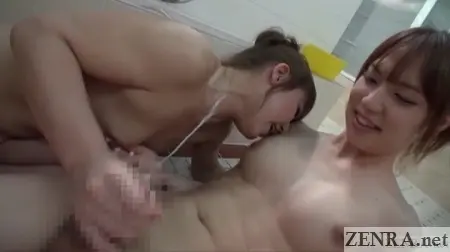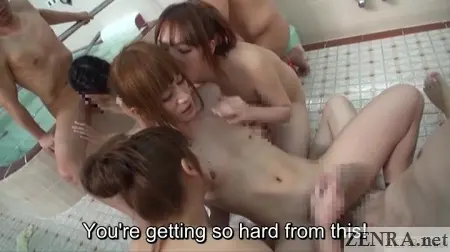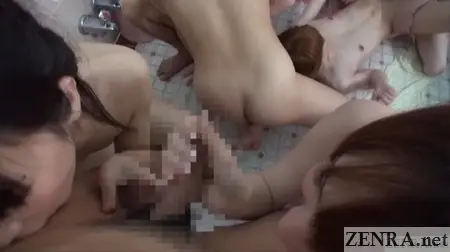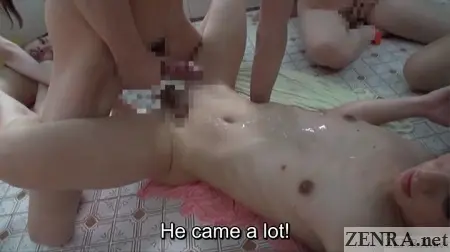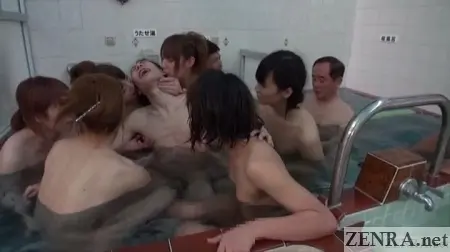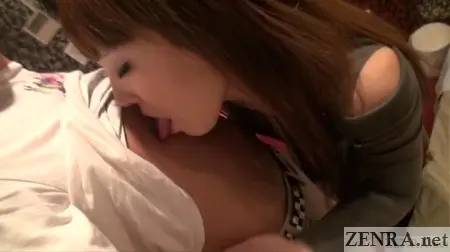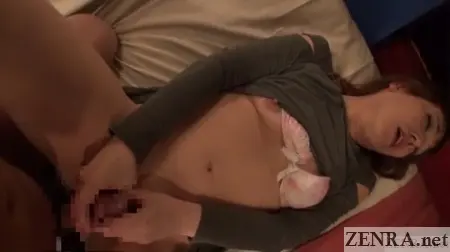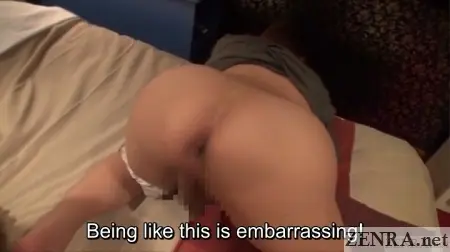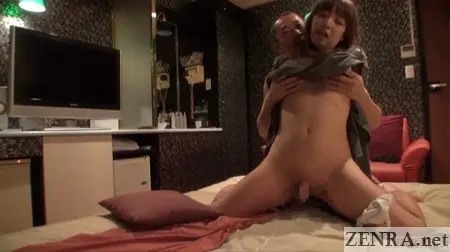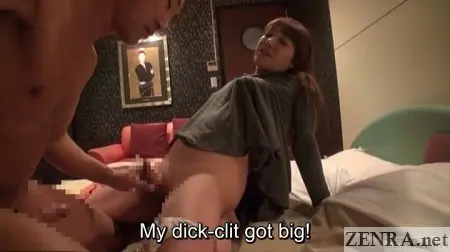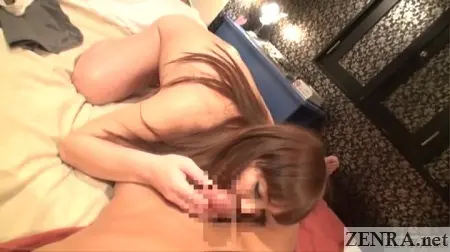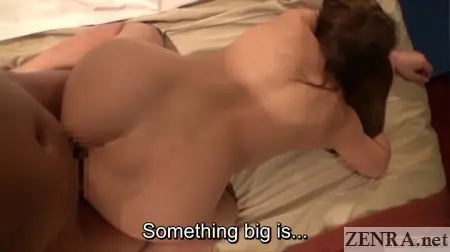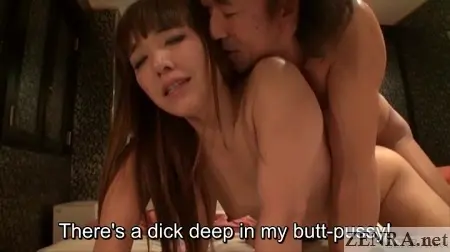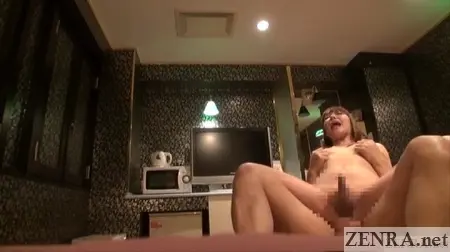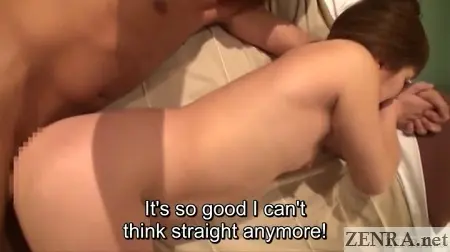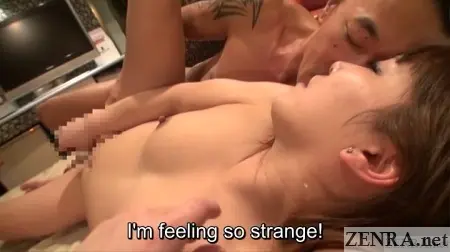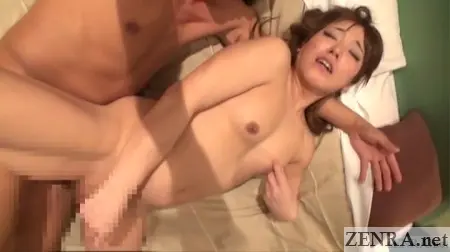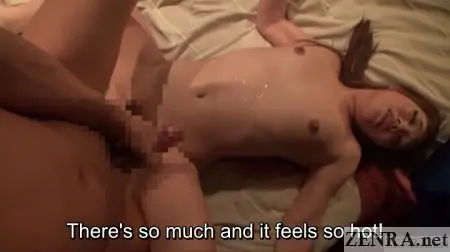 We Invade the Newhalf Onsen
with English Subtitles
Did you know there is at least one onsen in Tokyo that for just one day a month turns itself into a pickup spot for newhalfs? Did you know that the owner actually turns a blind eye to the 'happenings' within the bath itself during this special day? Did you know that nine times out of ten full-on orgies between curious male bathers and outgoing newhalfs occur? Well, color me impressed because I along with Director Kikurin had NO idea. As I'm a loser keyboard jockey on most days, it was up to Kikurin to 'take one for the time' and journey forth in a quirky and erotic search for answers! Battling through forests of hairless erections that may sometimes have gone in his mouth, he discovered the rumors--all of them!--are indeed true!
WE INVADE THE NEWHALF ONSEN is a fantastic release by POOL CLUB. I'm so surprised this wasn't submitted as an AV OPEN contender when it was originally released. OK, so to my knowledge at least there hasn't ever been a newhalf submission, but if you were gonna submit a title for JAV's yearly "it" contest, one that has a huge 10 person orgy in a bathhouse is a very sound choice!
Quick note before I continue: Japanese learners and culture aficionados may notice that this actually takes place in a 'sento' and not an 'onsen'. The only difference between the two is the former just uses (filtered?) municipal tap water whereas the later either is located above a natural spring or trucks it in on a regular basis (most 'onsen' fall into this latter category as very few are actually built above springs!). Since onsen is more of a known phrase than sento, we opted to use that throughout today's update.
If you ever were on the fence with transsexual adult video, I can't say for sure if WE INVADE will be your forte. This one's pretty gung-ho and play gets pretty hard from the get-go. On the other hand, due to its guerrilla style of filming, it may be more comfortable to watch if you rather not stare nonstop at erections attached to newhalfs (though that type of footage is of course included as well!).
The way this title is shot--as a 'JAV investigative piece'--is perfect. Kikurin maintains this partially inquisitive partially surprised guise throughout the entire onsen portion whereas his friend with the really bad teeth discoloration plays the lucky sidekick who can't control himself. Other male customers are present, but they're thankfully kept to a minimum. After all, this is a title about newhalfs and not those whom they have sex with!
The orgy scene is intense! I don't think a 10 person (6 newhalfs!) orgy has ever been filmed before and it remains to be scene if that feat can ever be topped. From blowjob circles to newhalfs being jerked off to orgasm to anal sex free-for-alls, it *all* happens in one delightfully warm and fog-free bathhouse for your viewing pleasure. I'm surprised how good the sound and picture was as these types of titles usually suffer in some form due to high humidity conditions.
Newhalf + Orgy is a rarity in JAV and while we plan on showing more titles featuring trans performers, something of this caliber is still a question mark. We hope POOL CLUB and other studios picks up the slack and pushes out something glorious.

A Message to subscribers and also potential subscribers: this movie is labeled as an Exclusive release because this is the first official presentation of it outside of Japan. We would like to know your impressions of this production. Did you like it? Did you not? Your feedback is truly appreciated as it can help us decide the best possible Japanese adult video entertainment for you from here on out. Don't be shy and please feel free to contact us with your thoughts!
Lines of Subtitled Dialog: 825
4 Files 1.05GB
02:03:34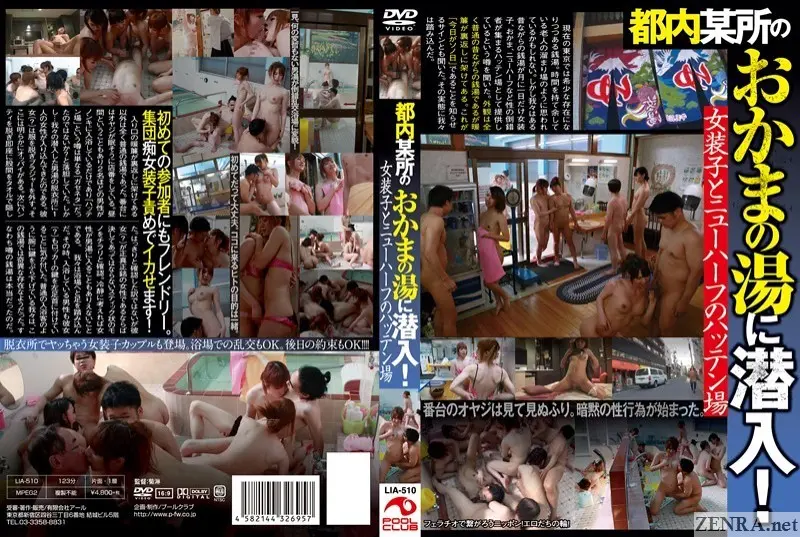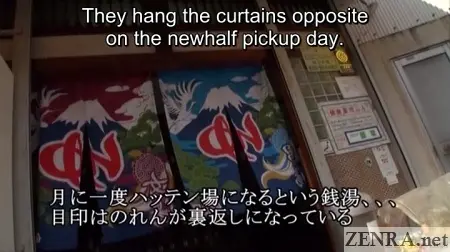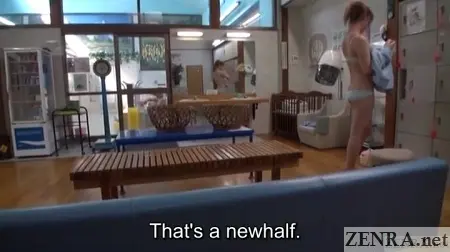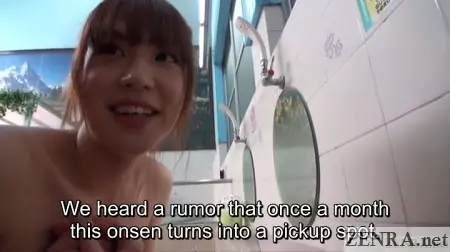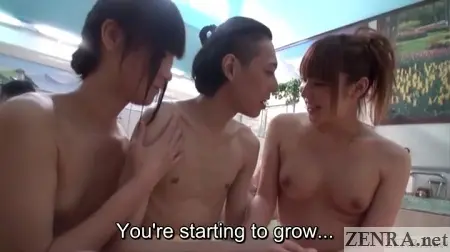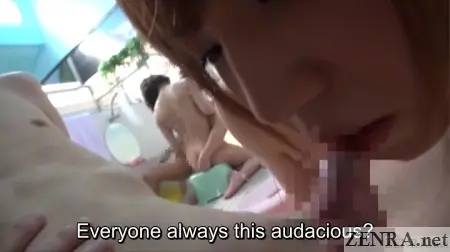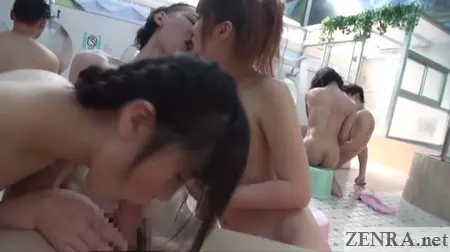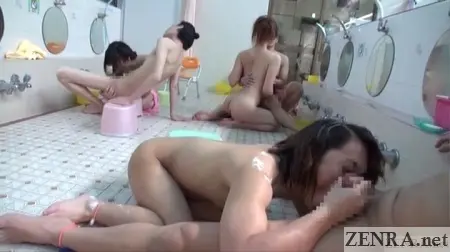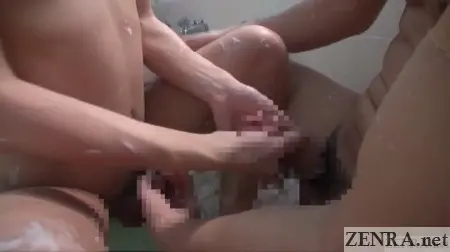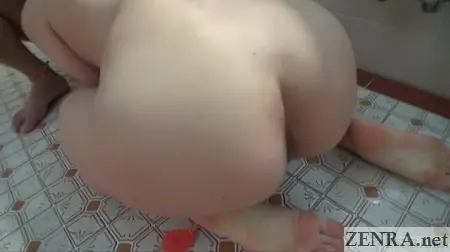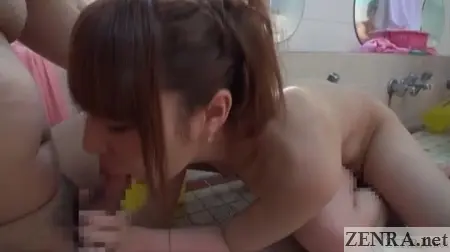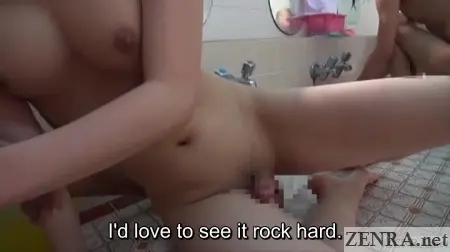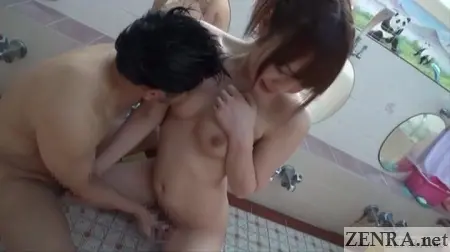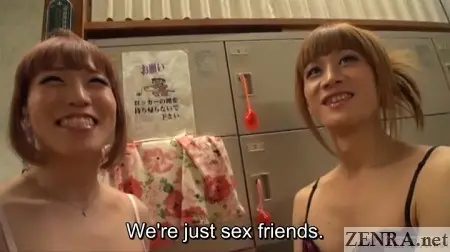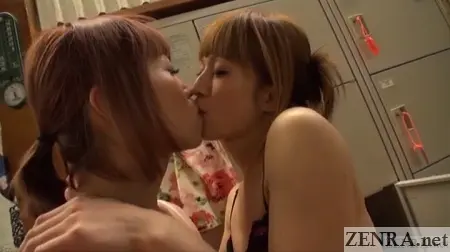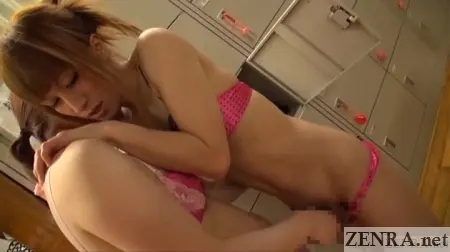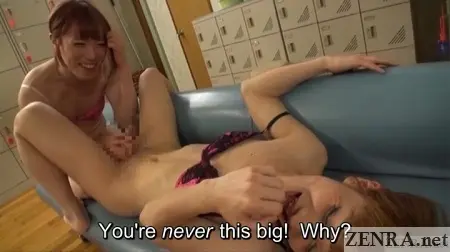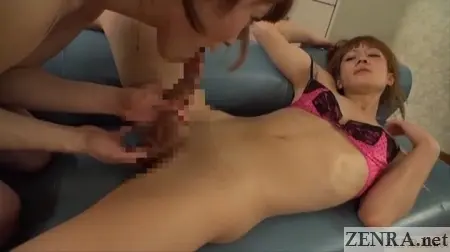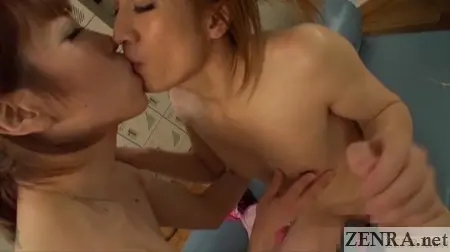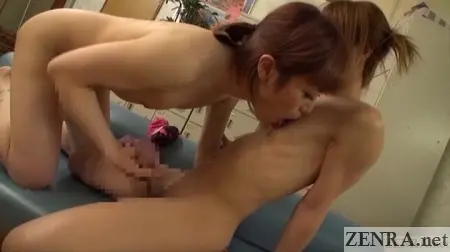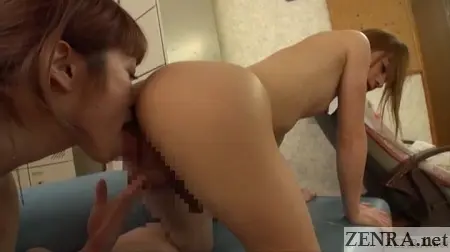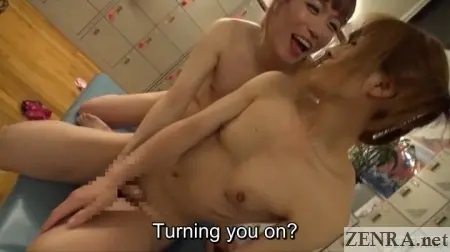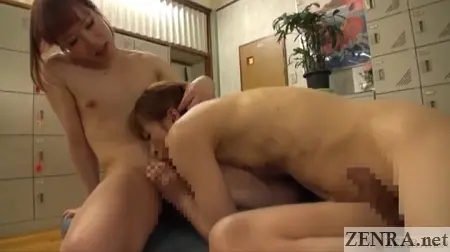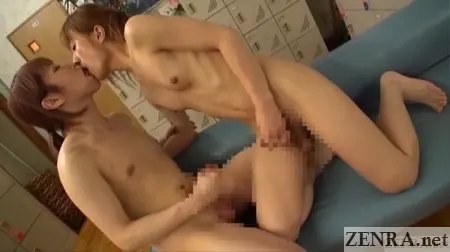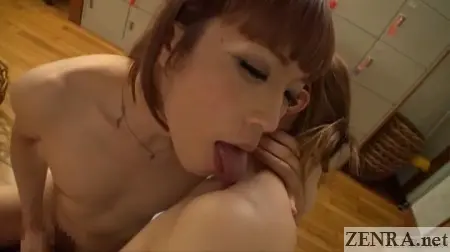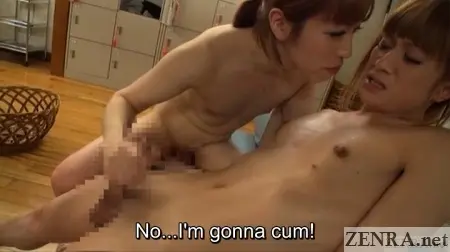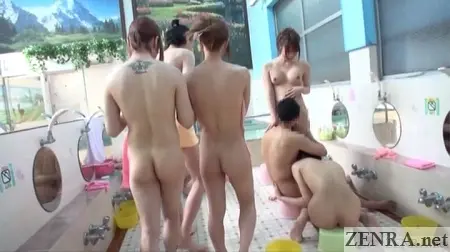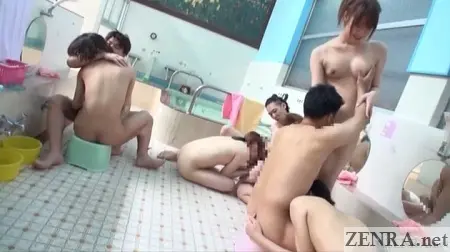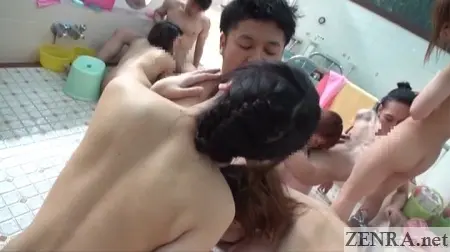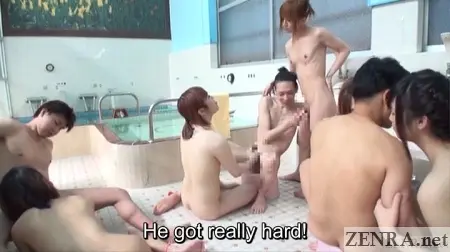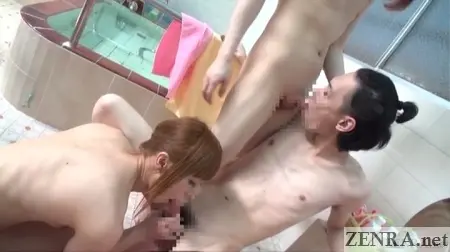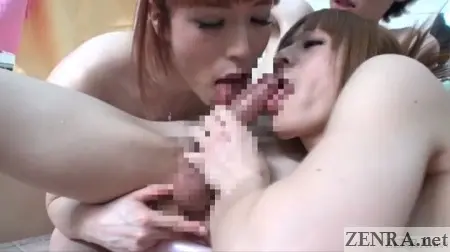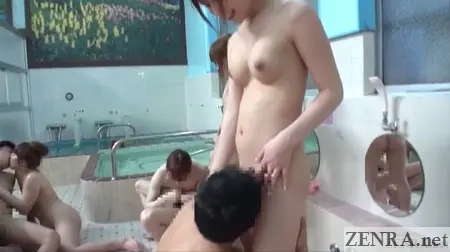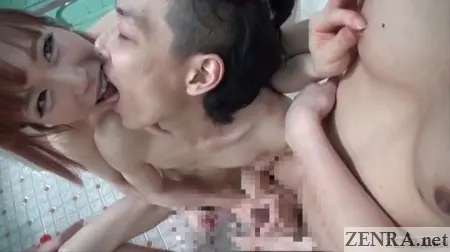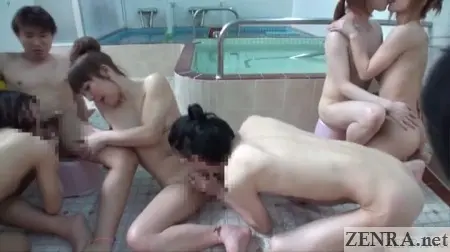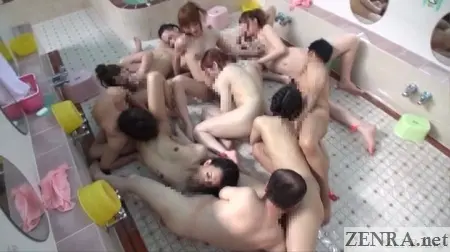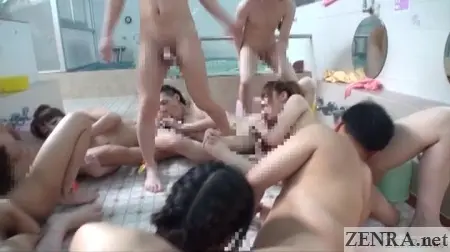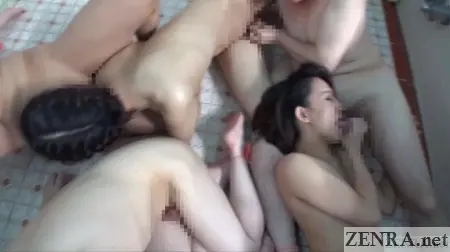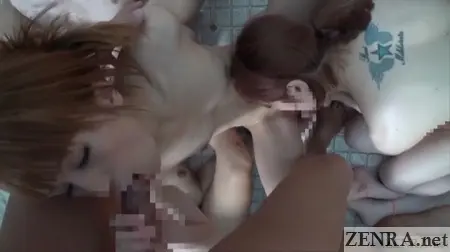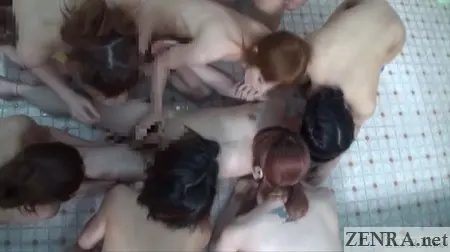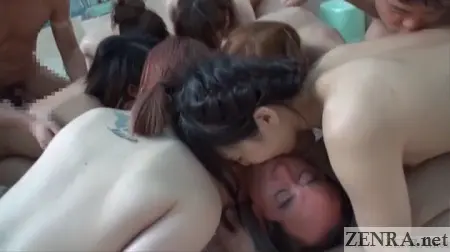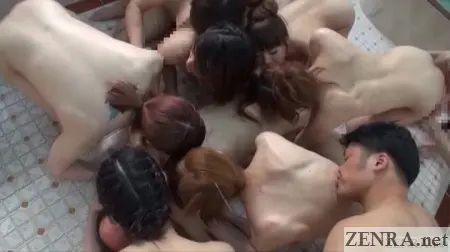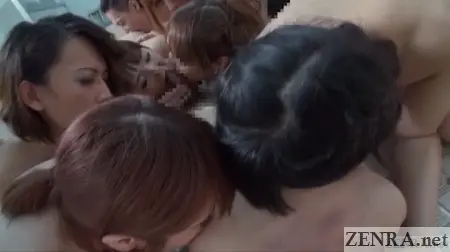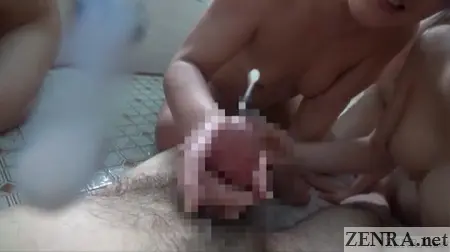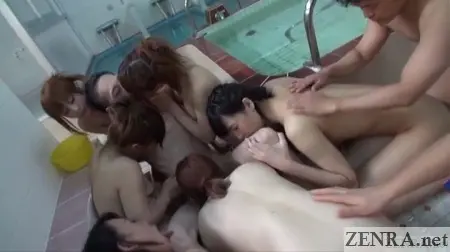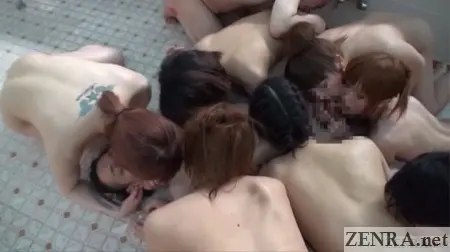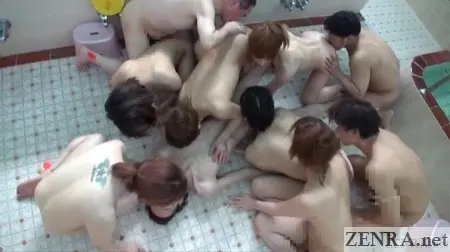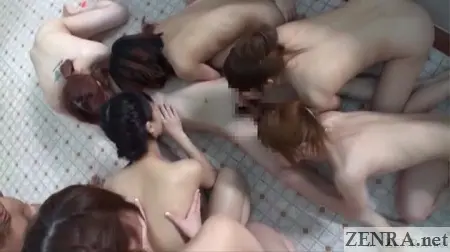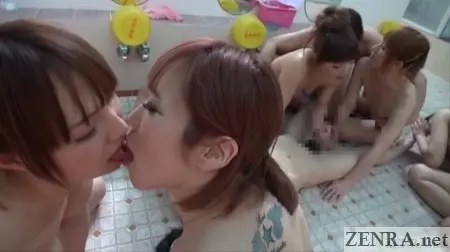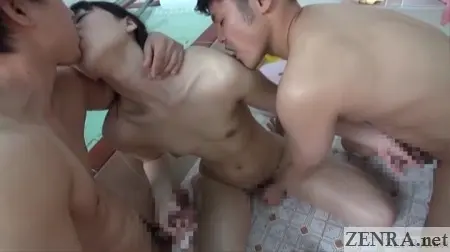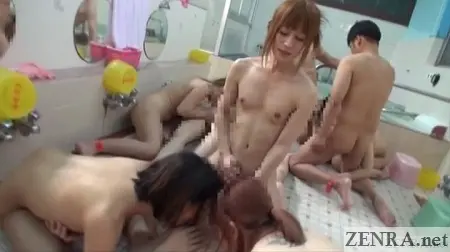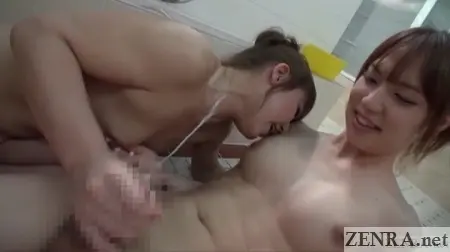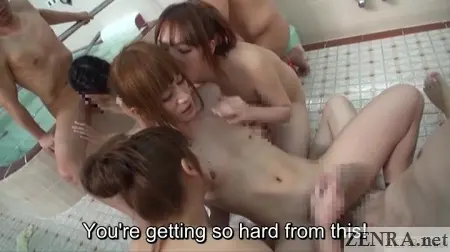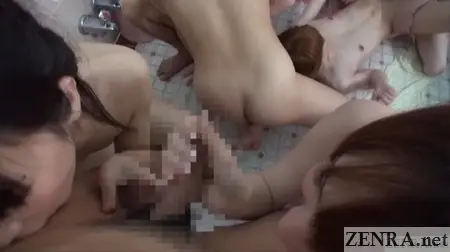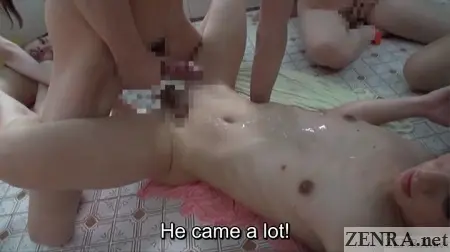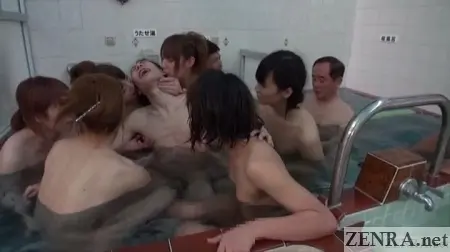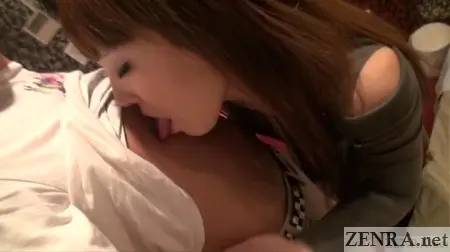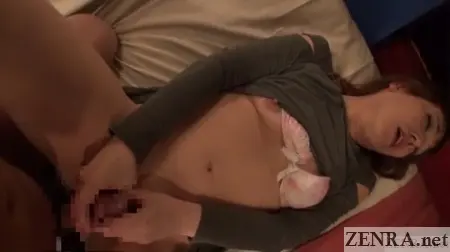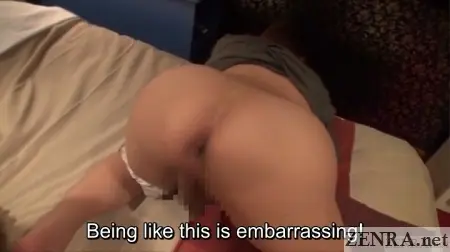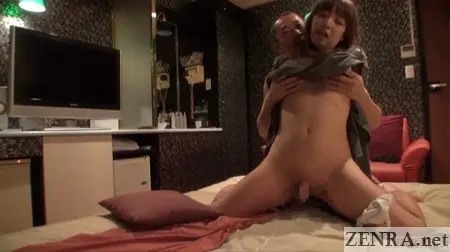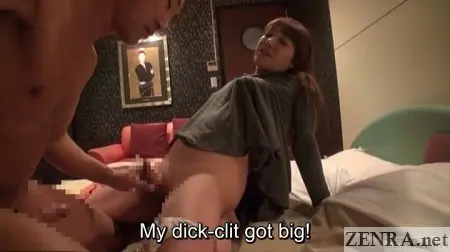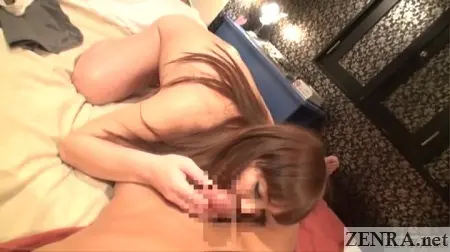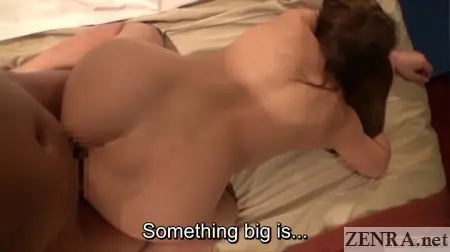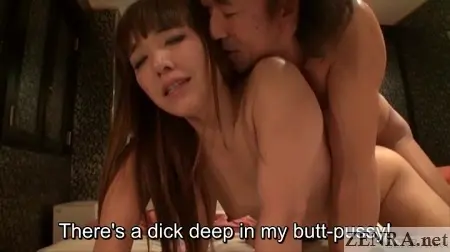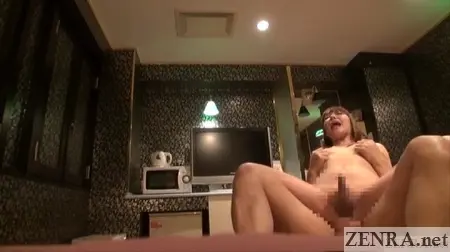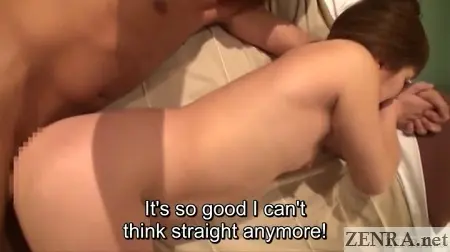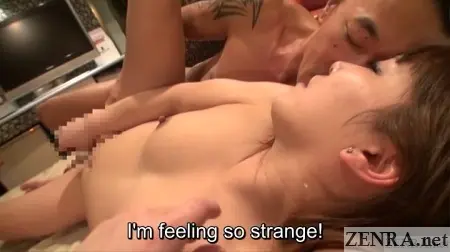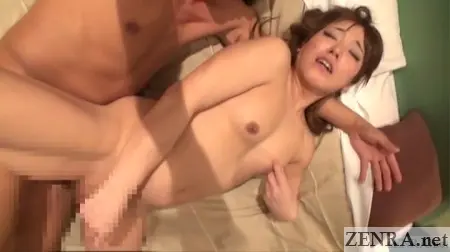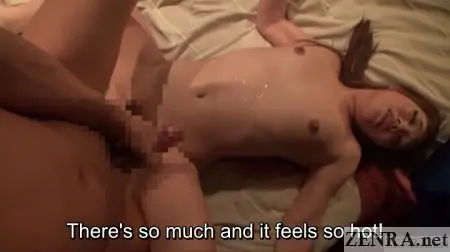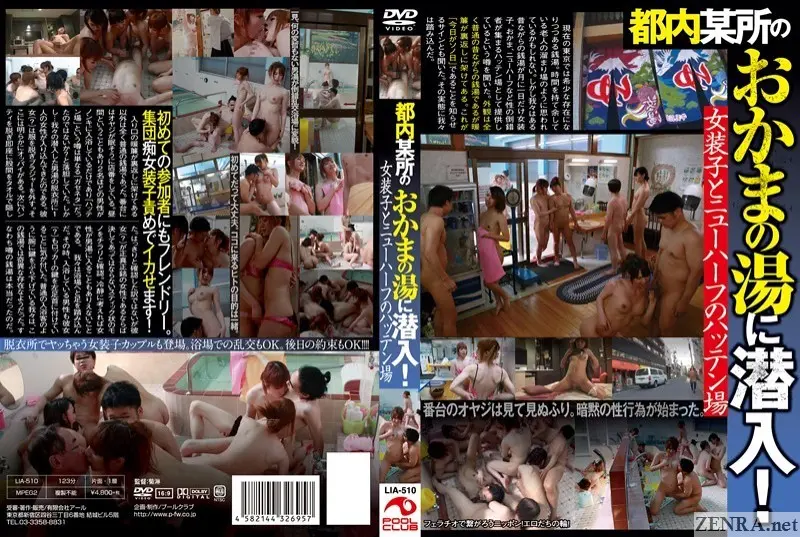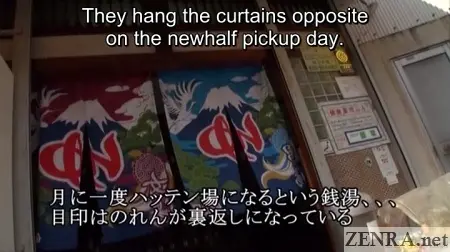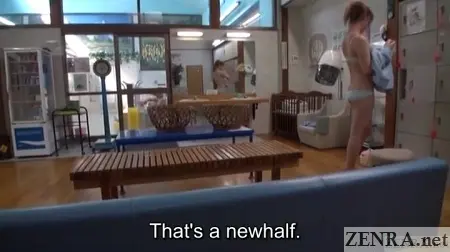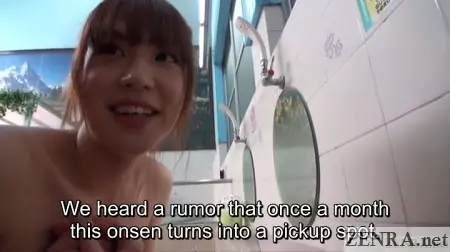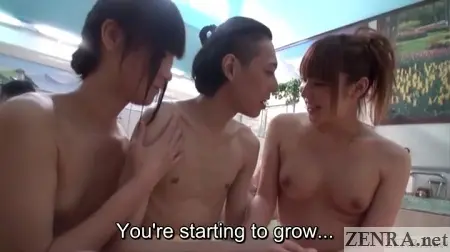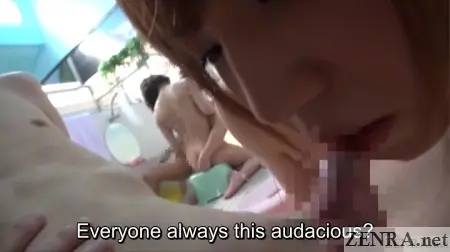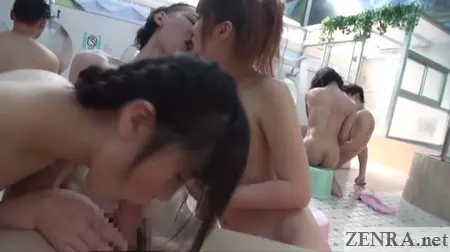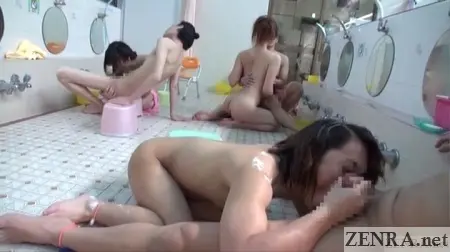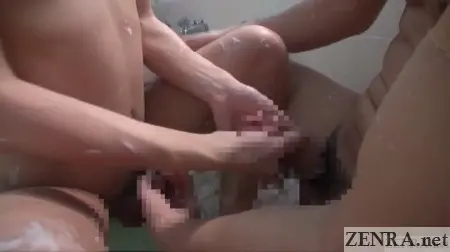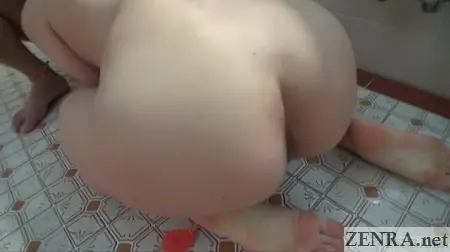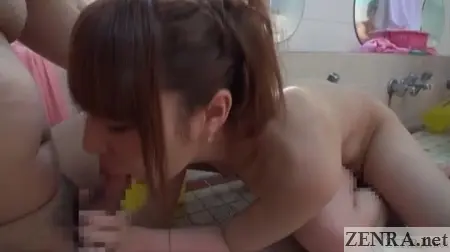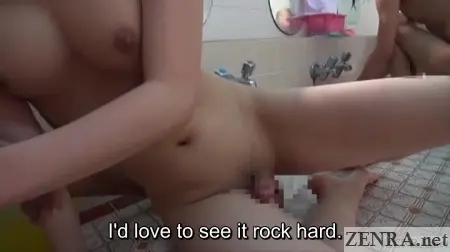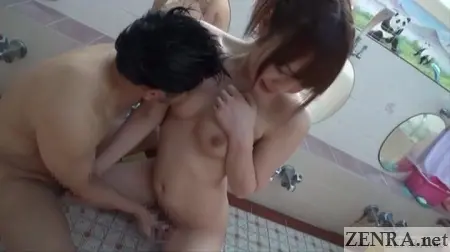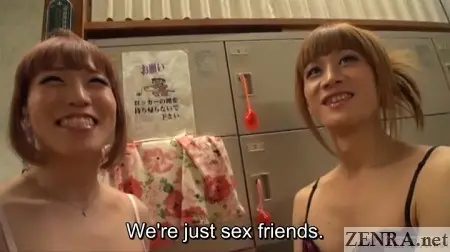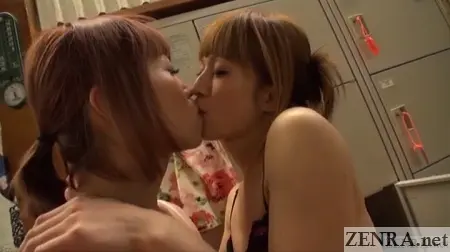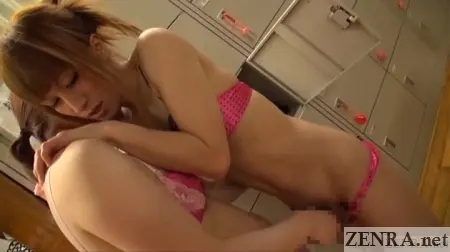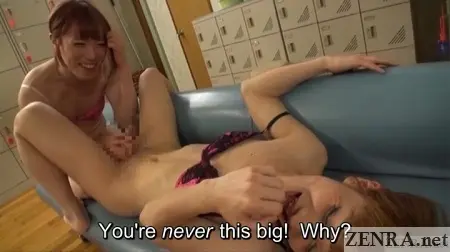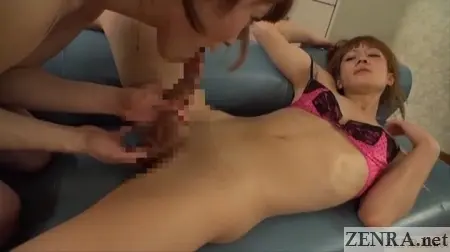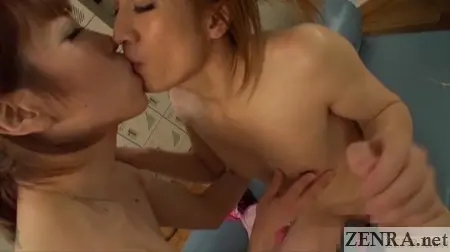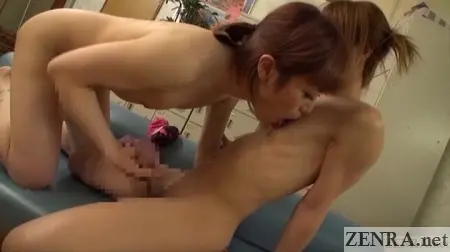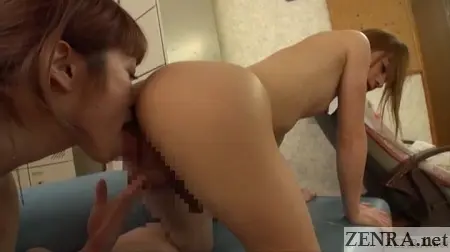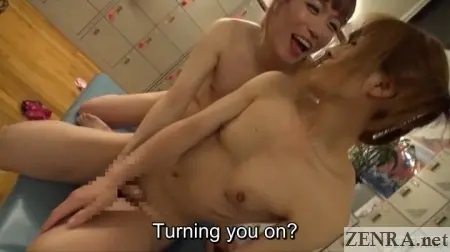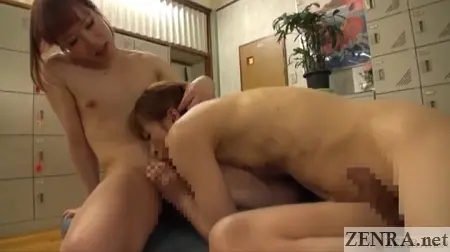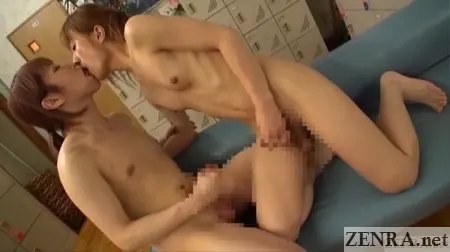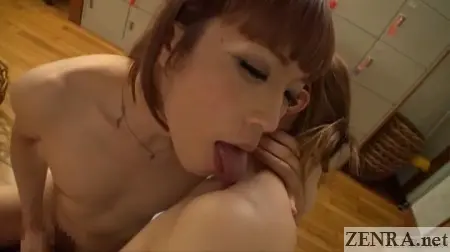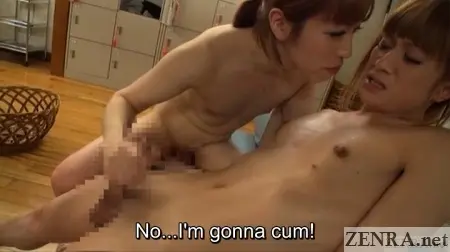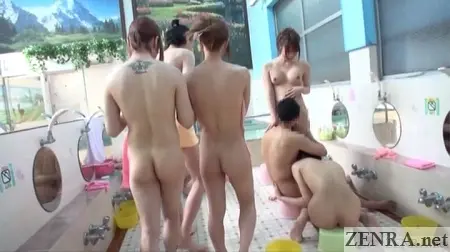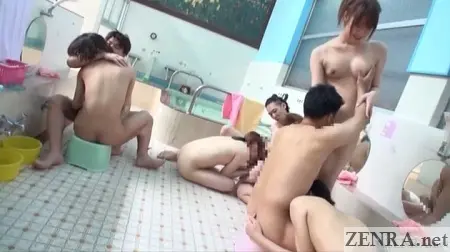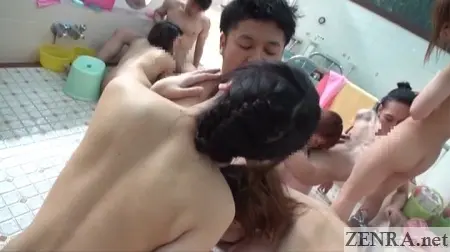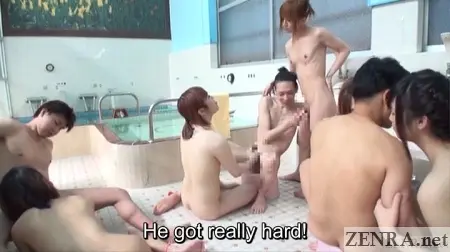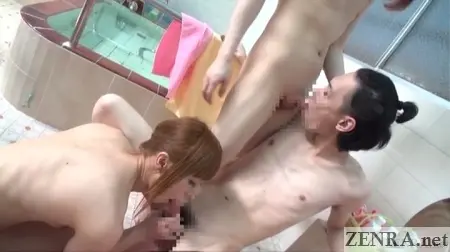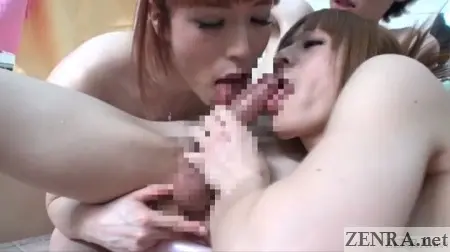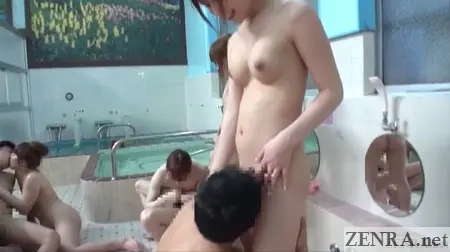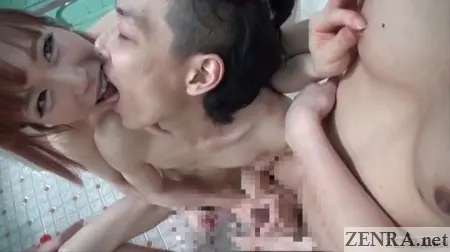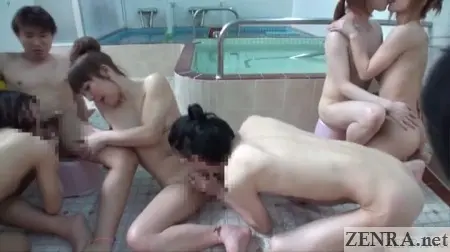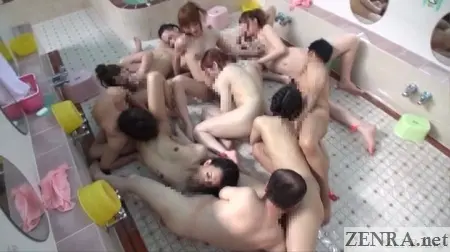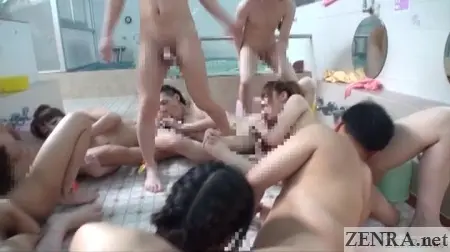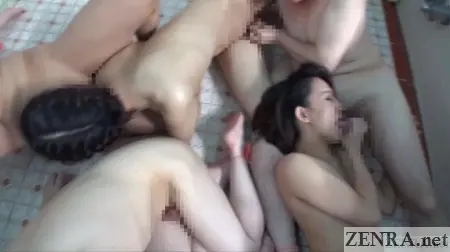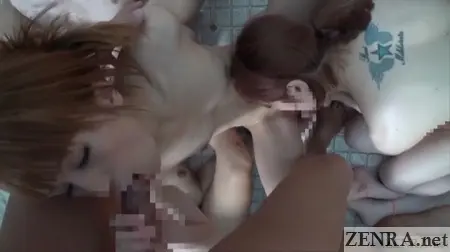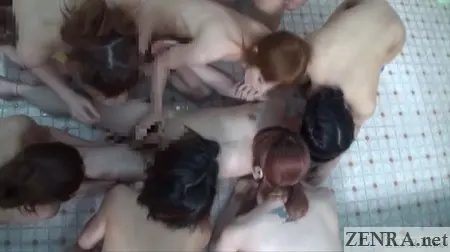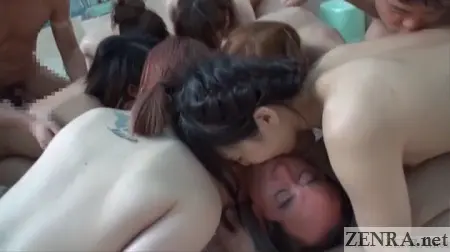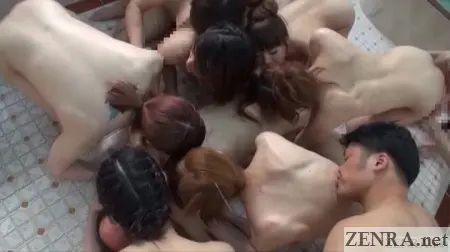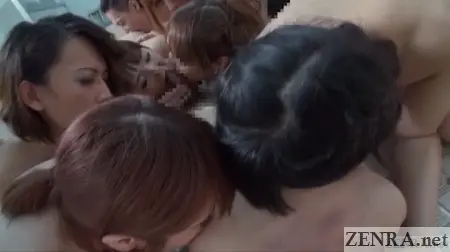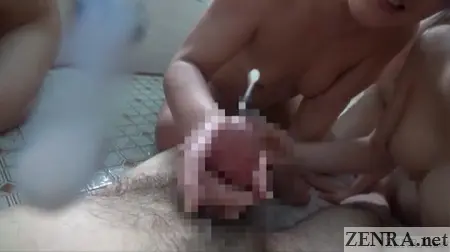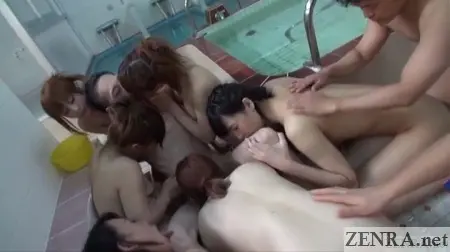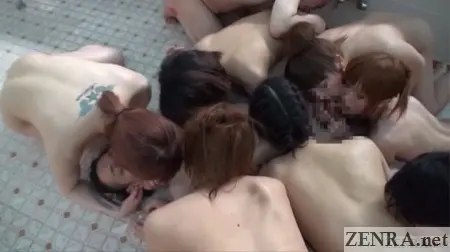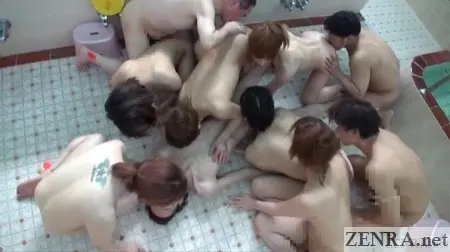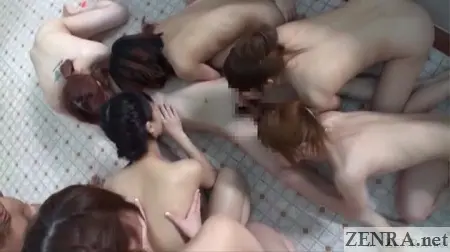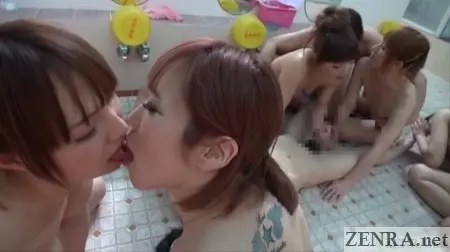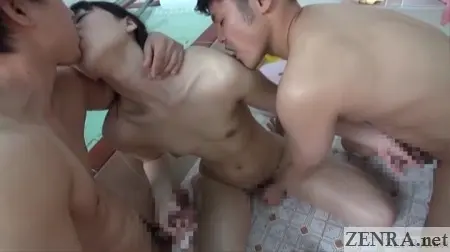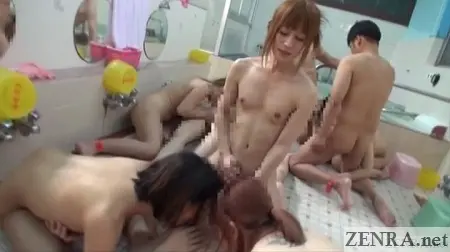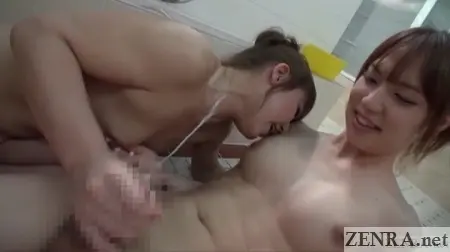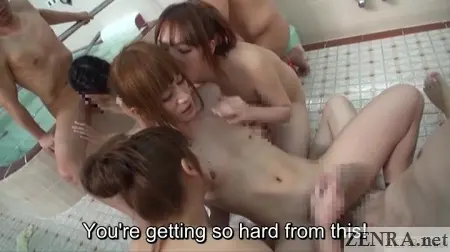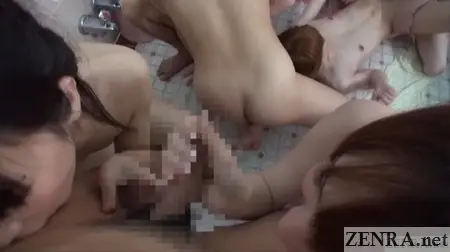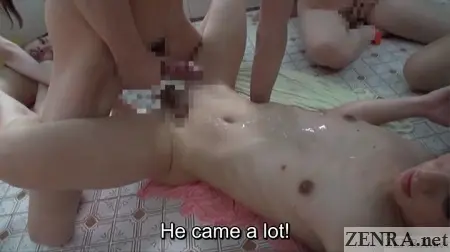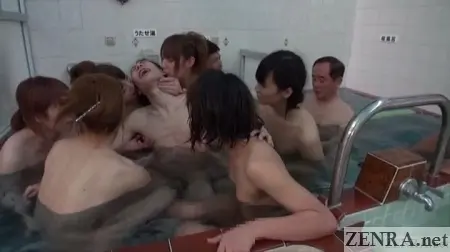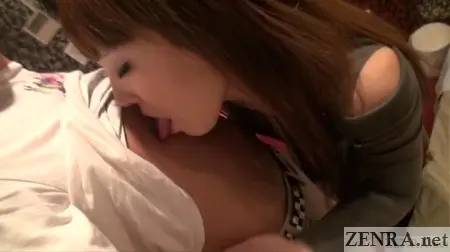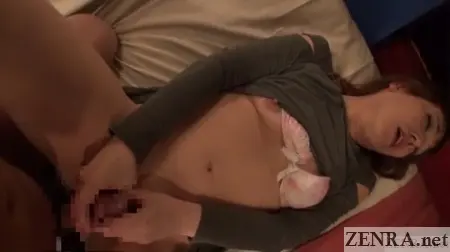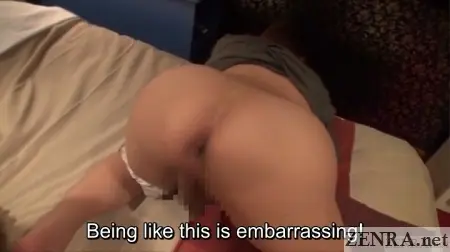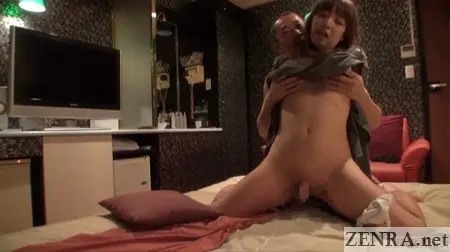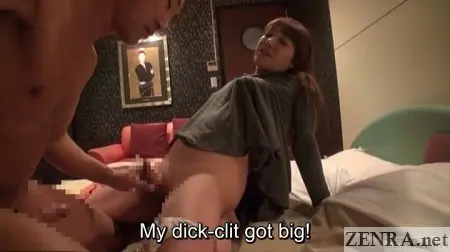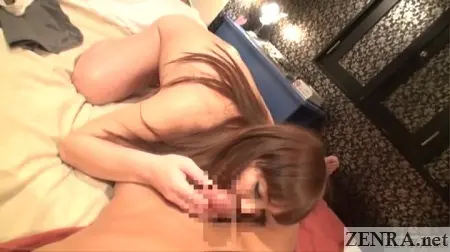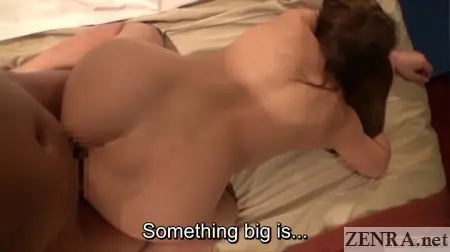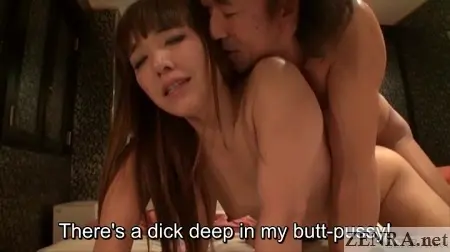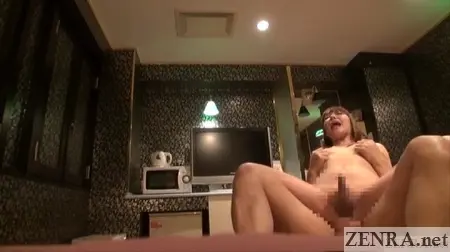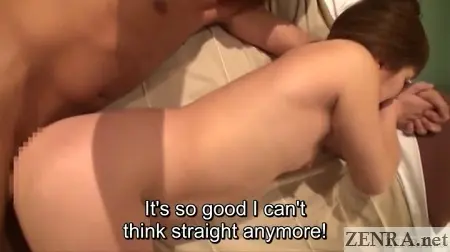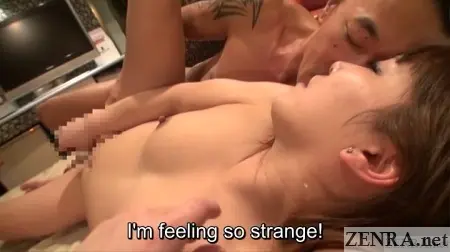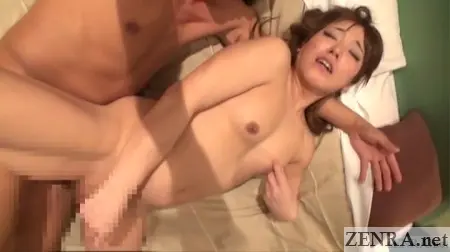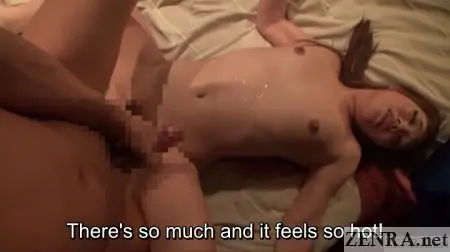 We Invade the Newhalf Onsen