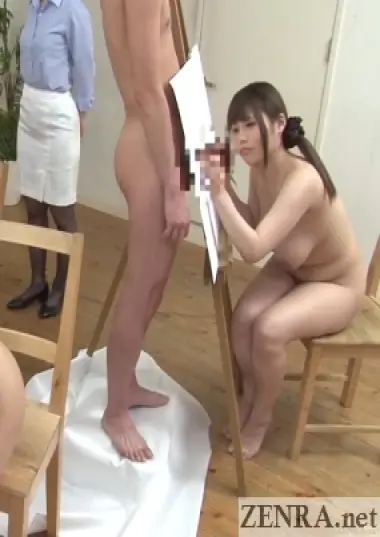 Young Step-Mothers Volunteer for Embarrassing Nude Art Class
Published October 8, 2018
ROCKET introduces a surefire way to get more people interested in art via a very unusual all naked happening.
Young Step-Mothers Volunteer for Embarrassing Nude Art Class
Published October 8, 2018
#Subtitled
#HD
#Exclusive
ROCKET introduces a surefire way to get more people interested in art via a very unusual all naked happening.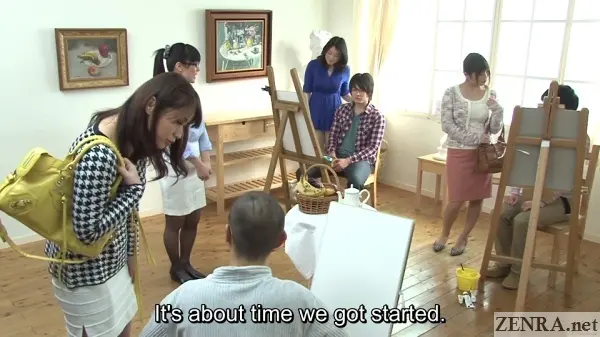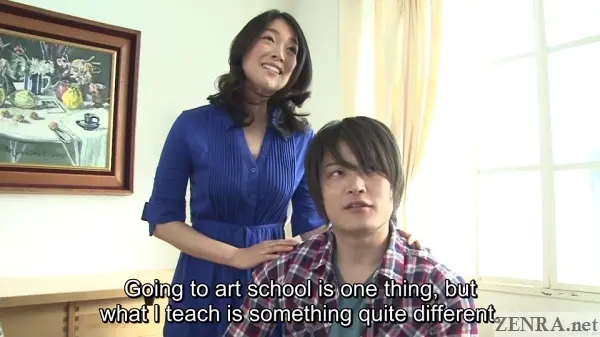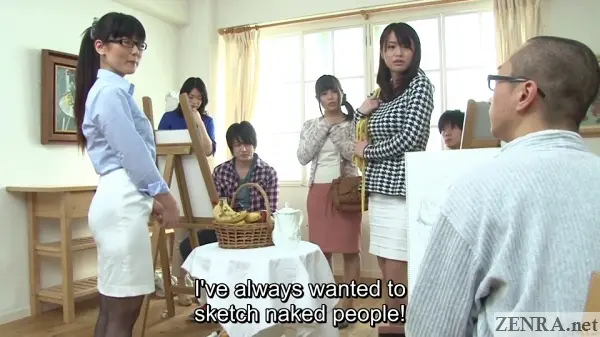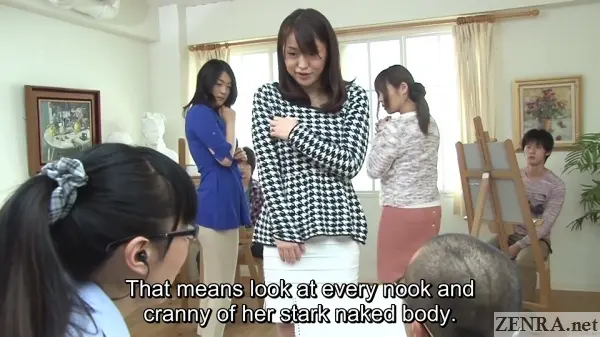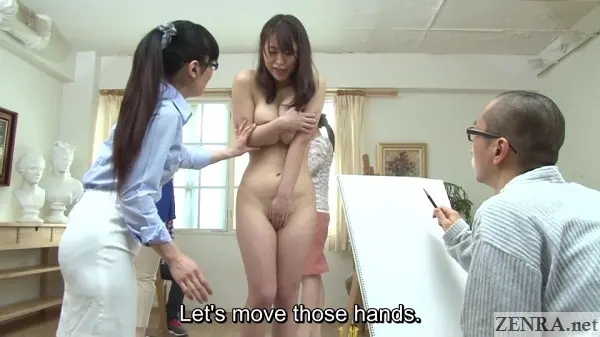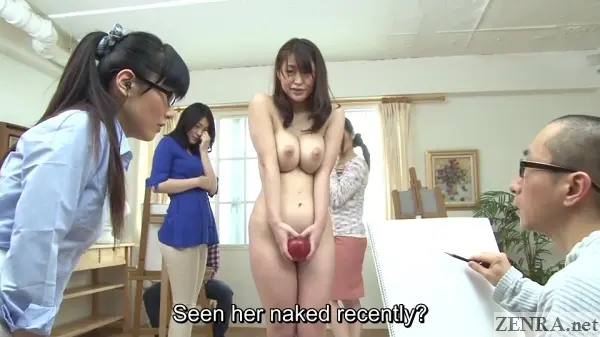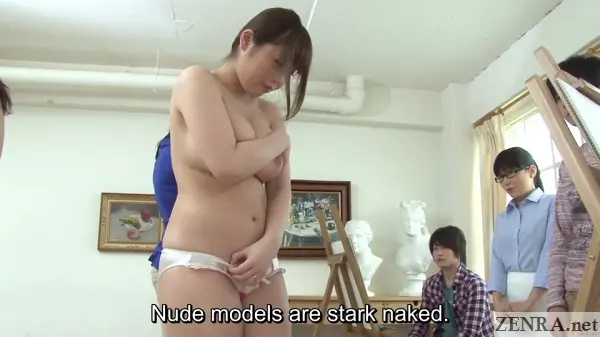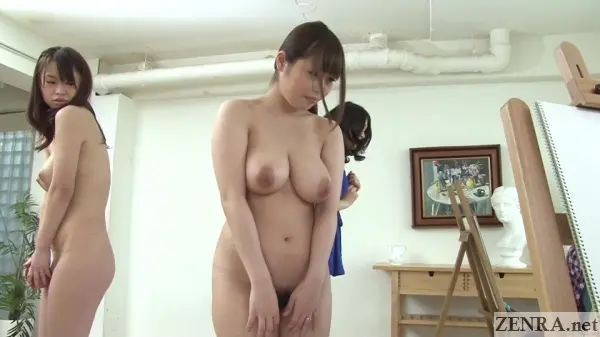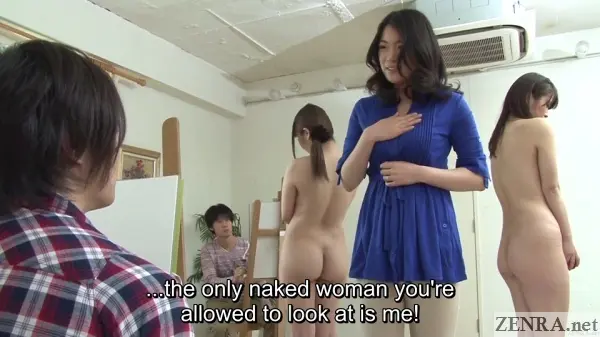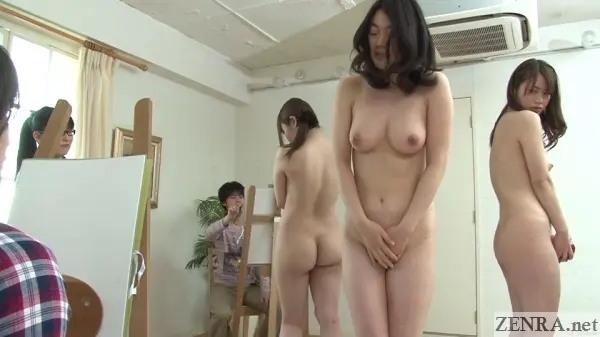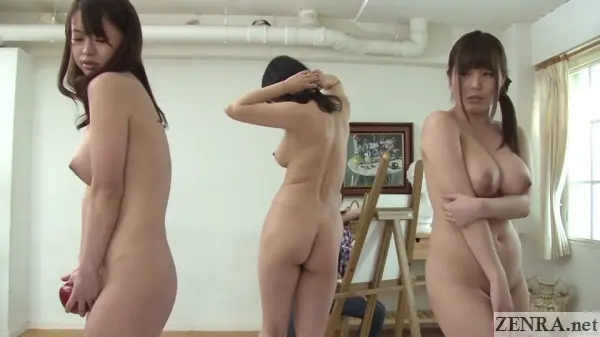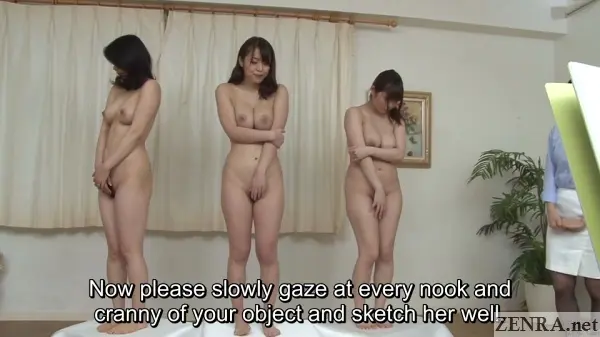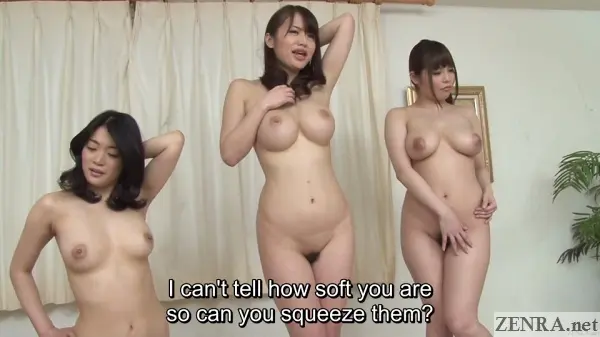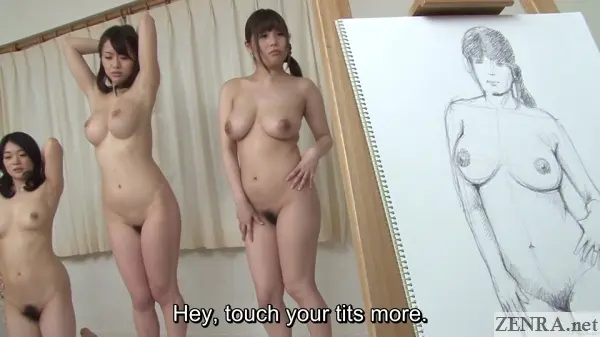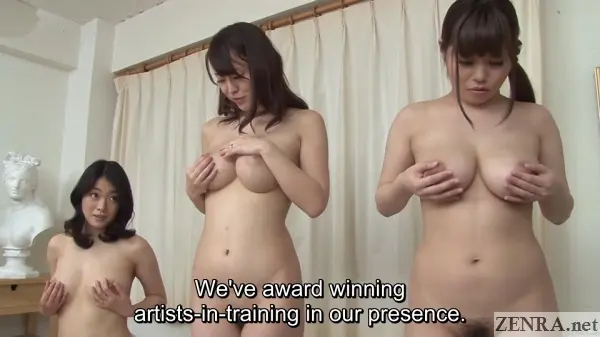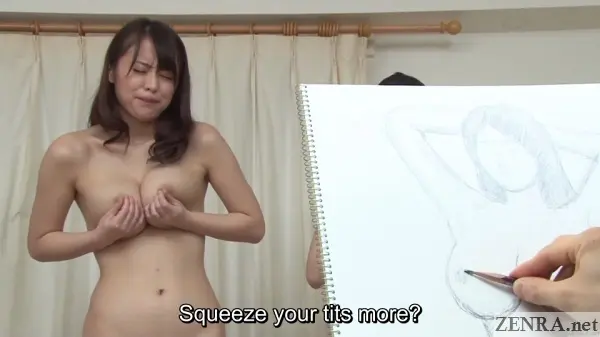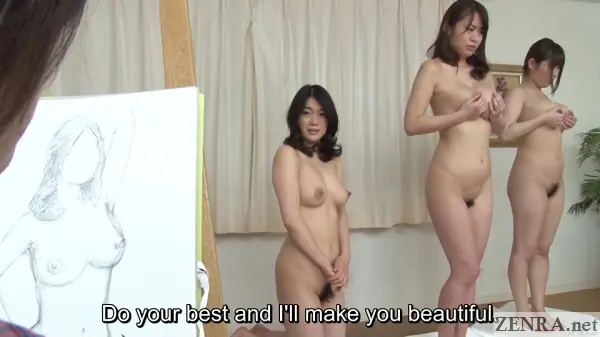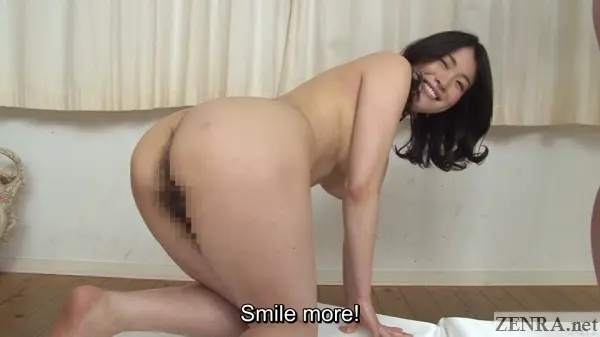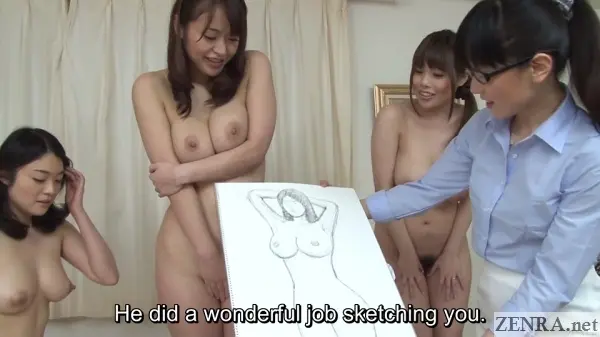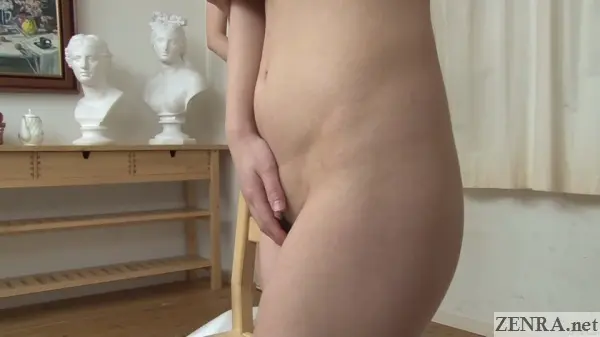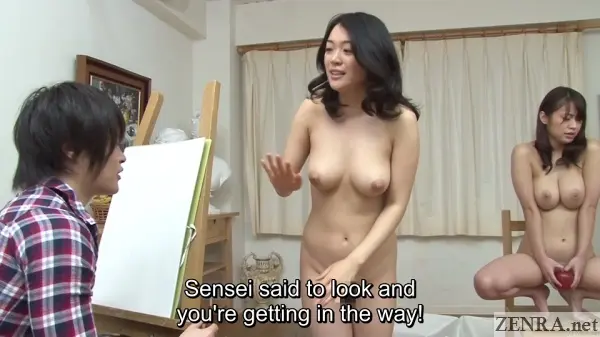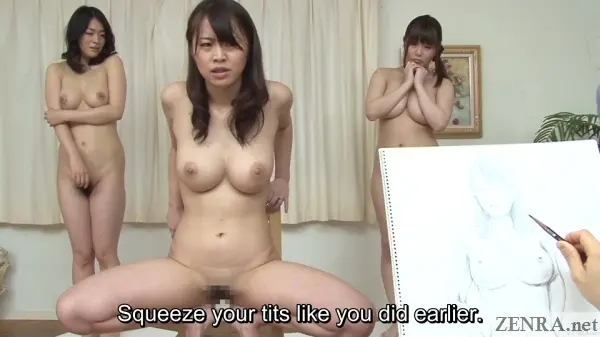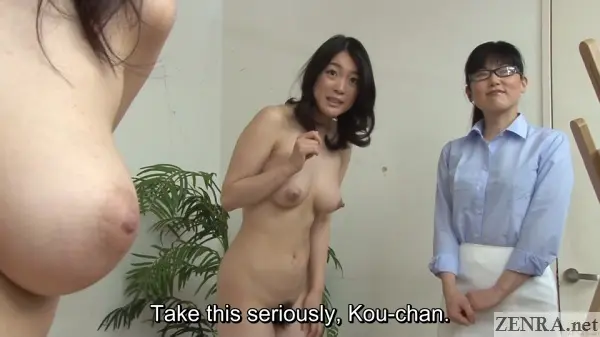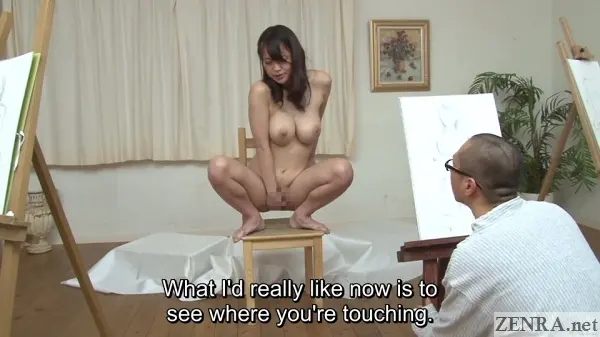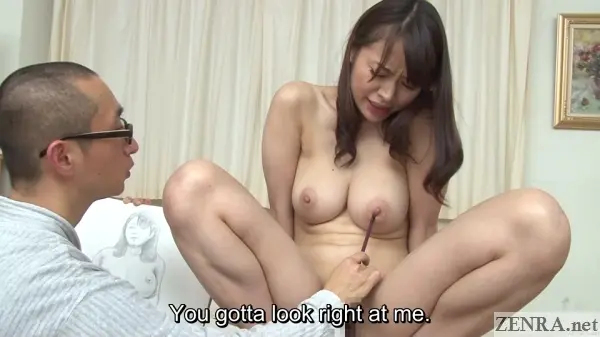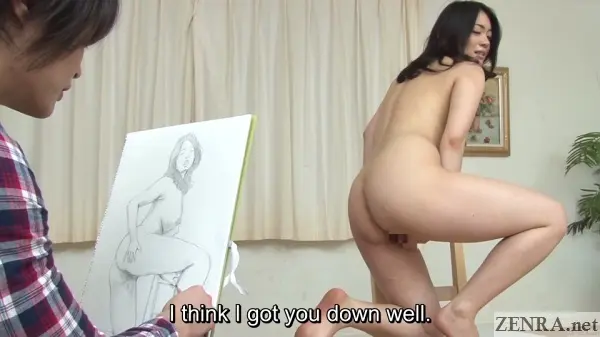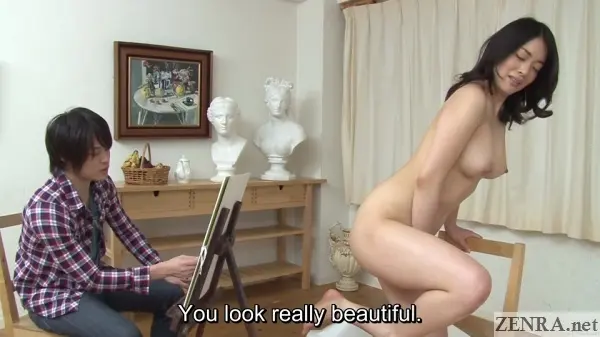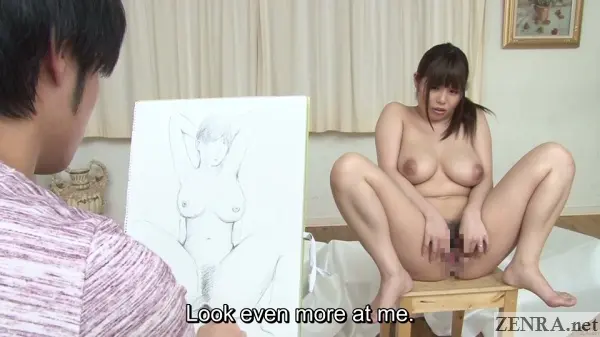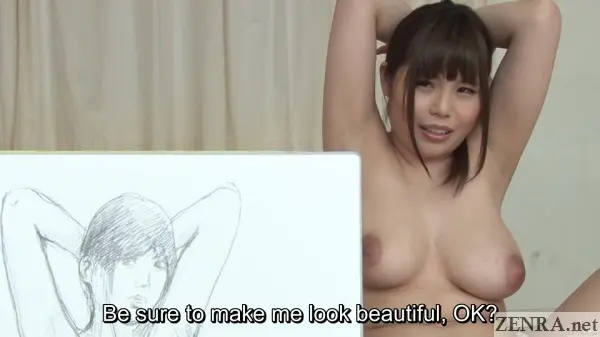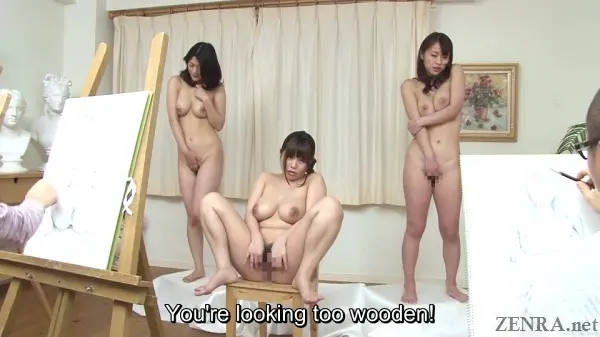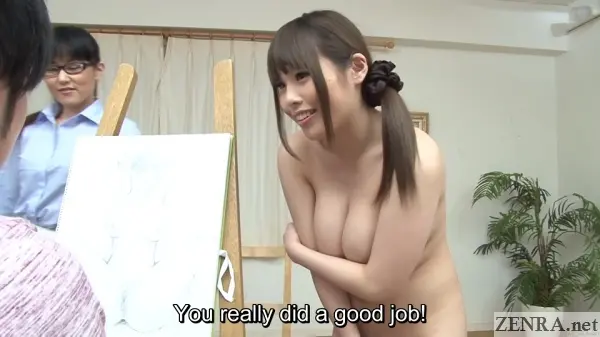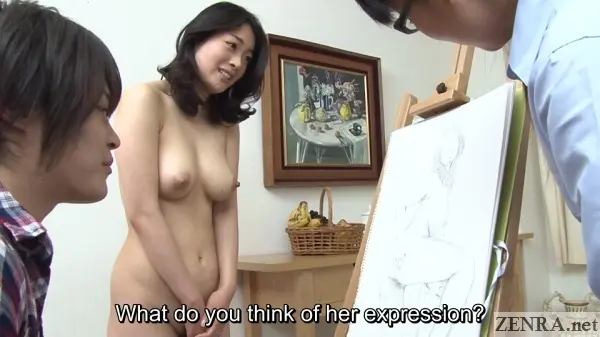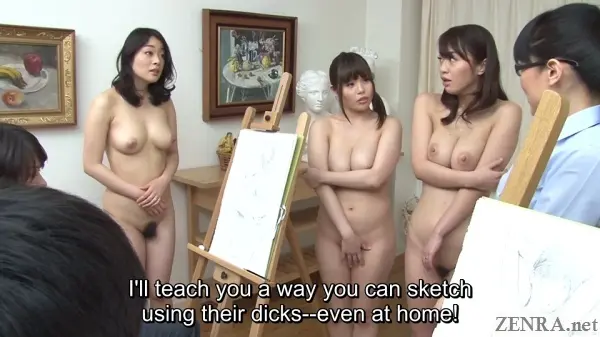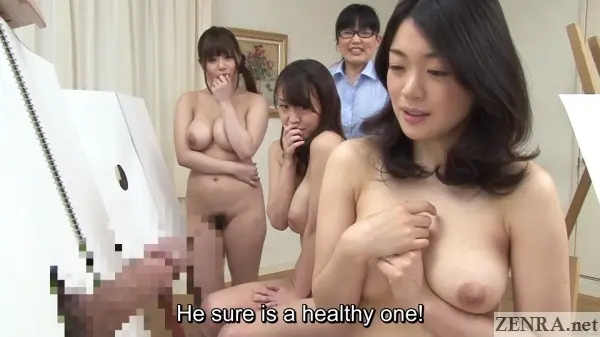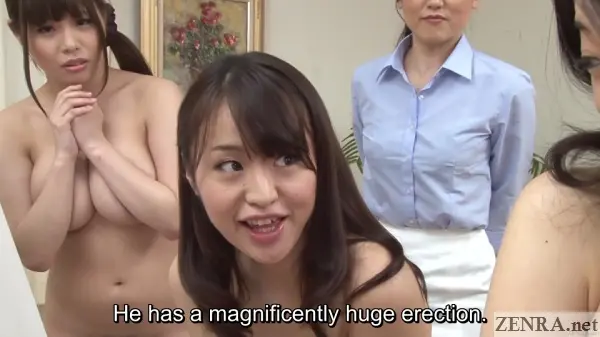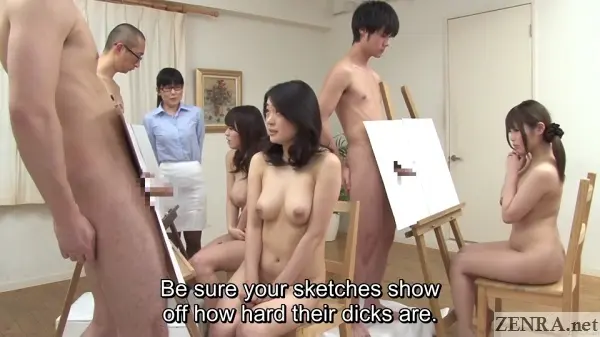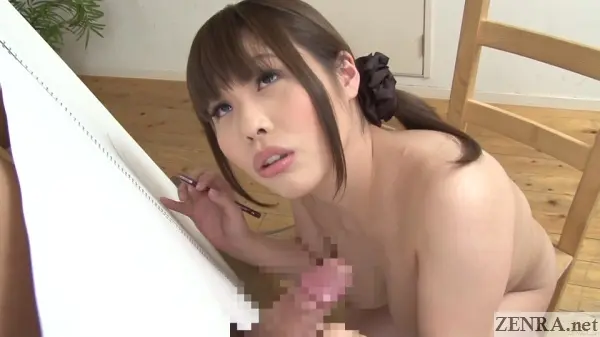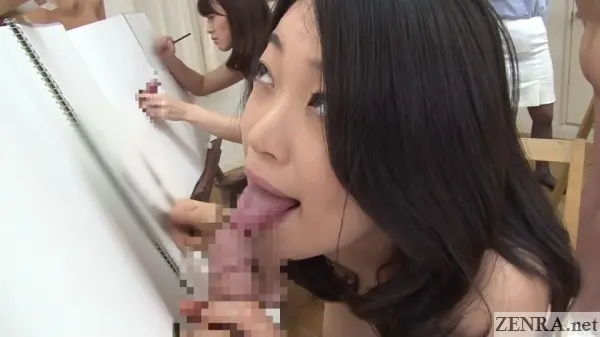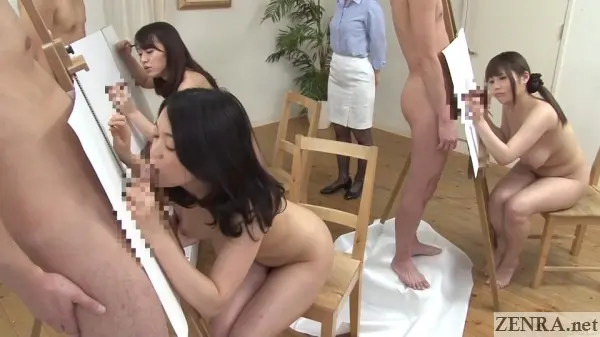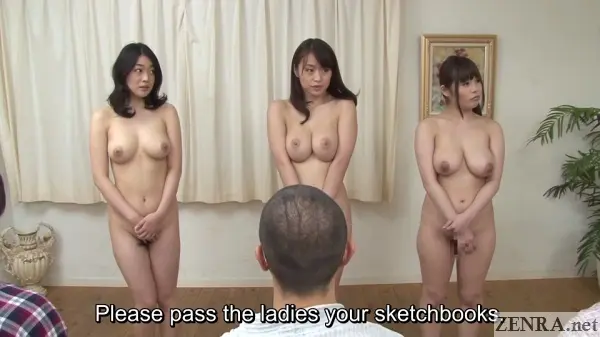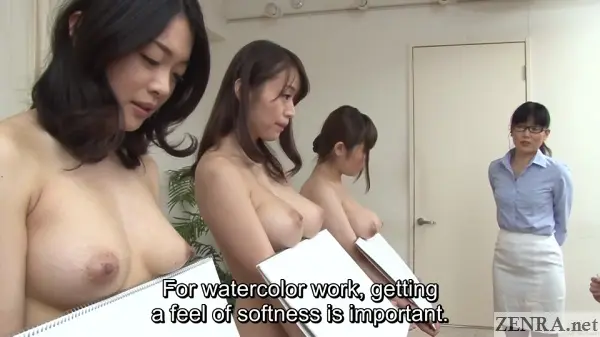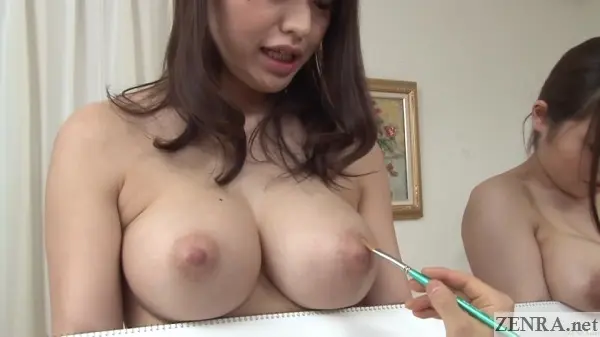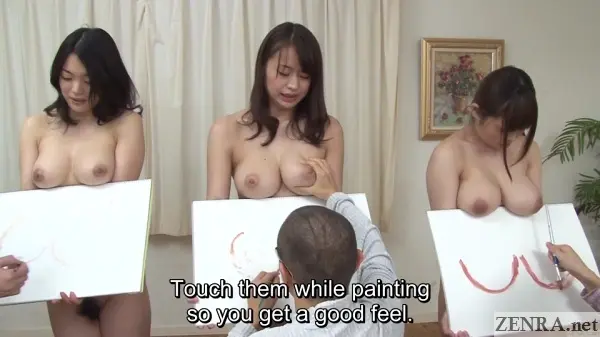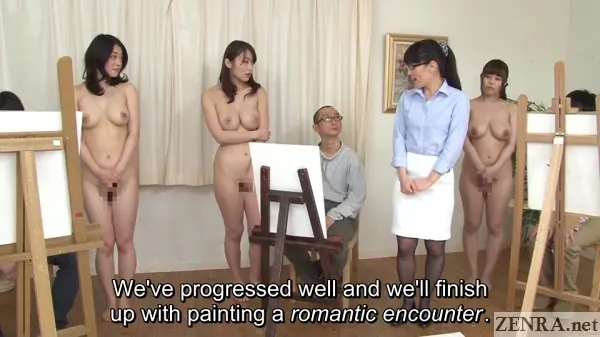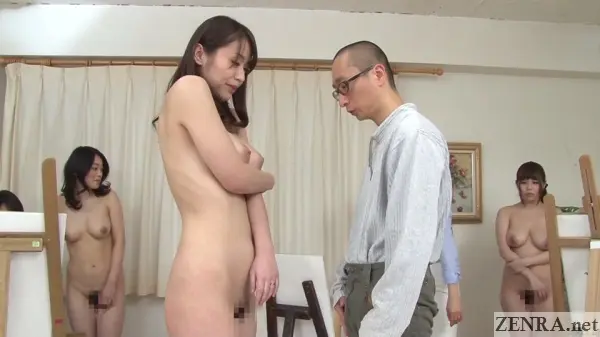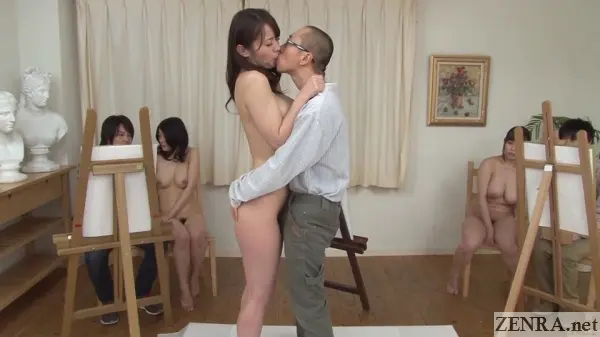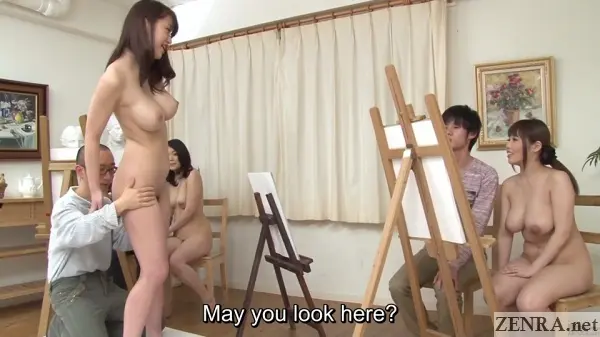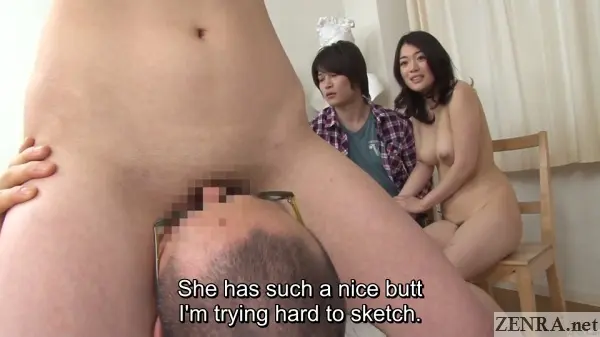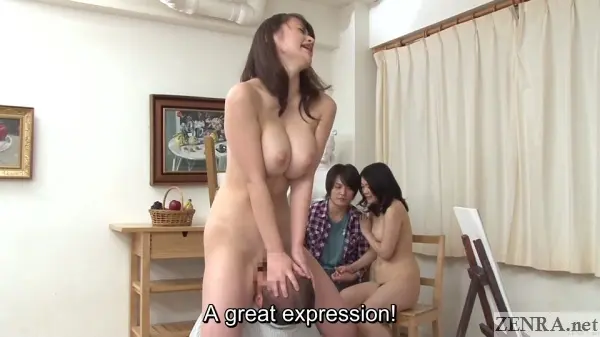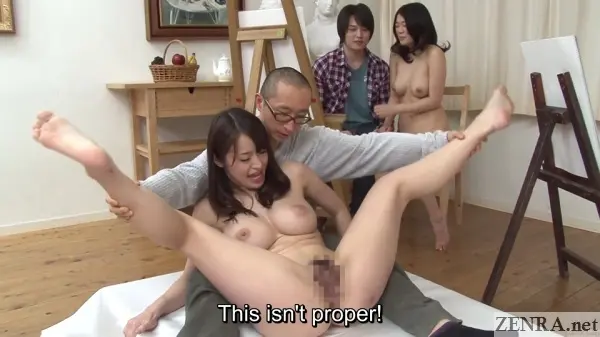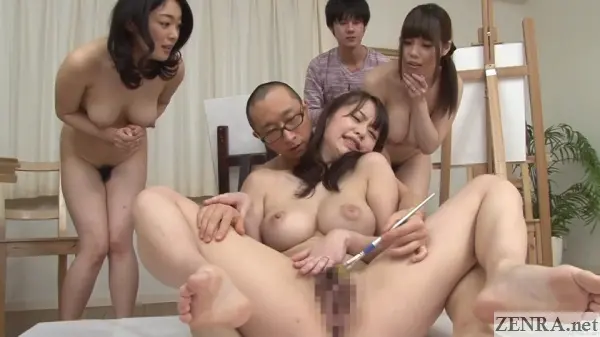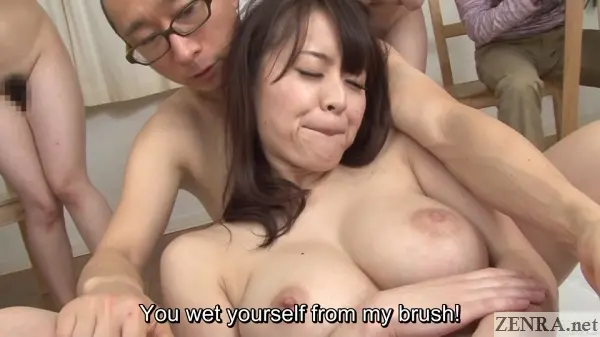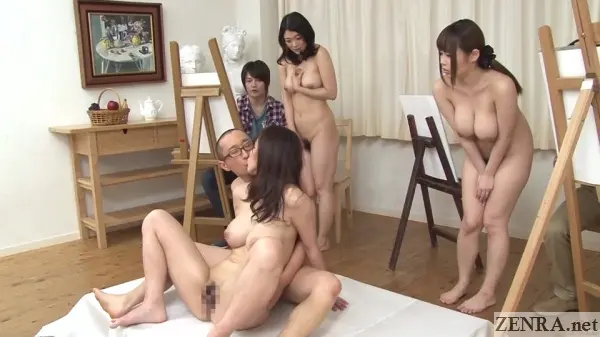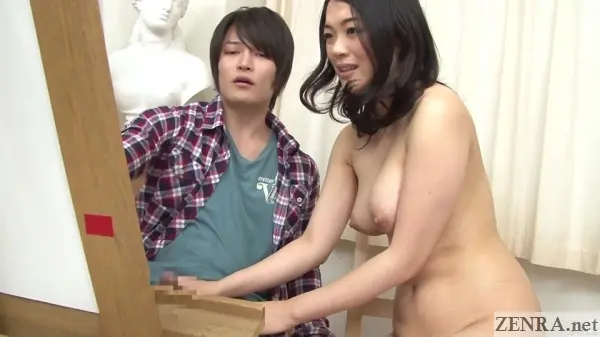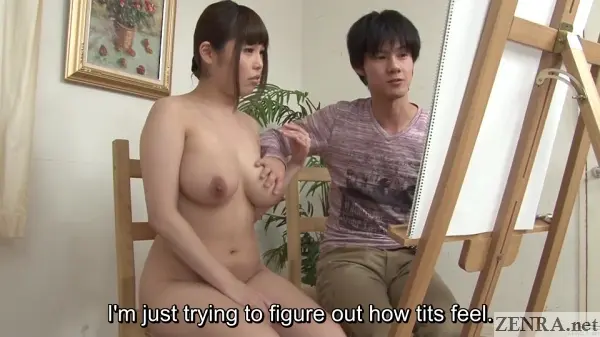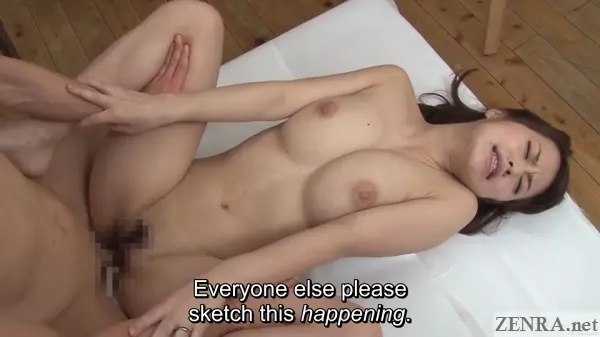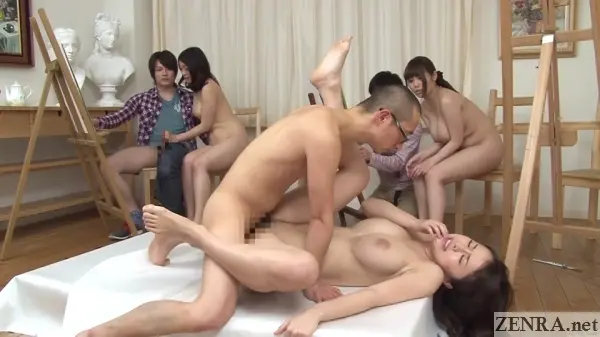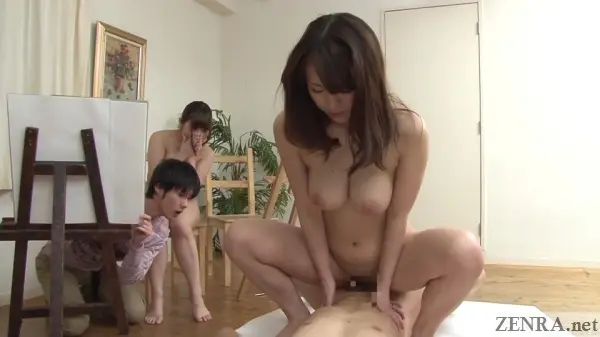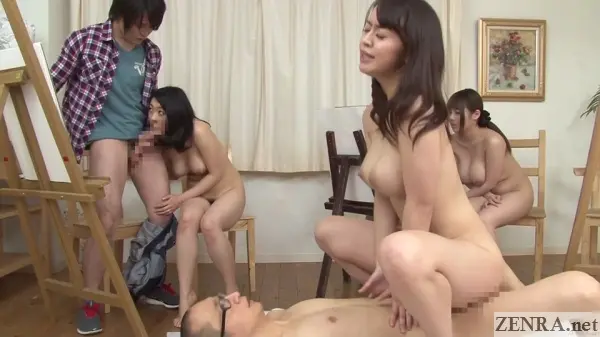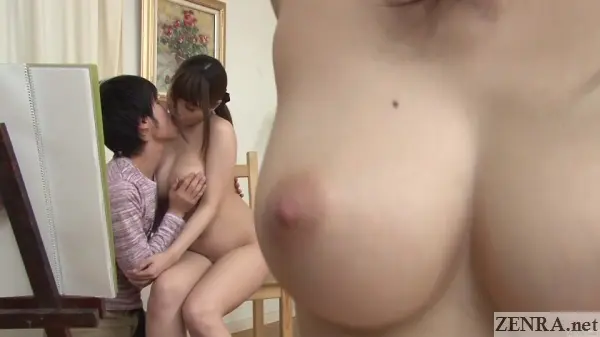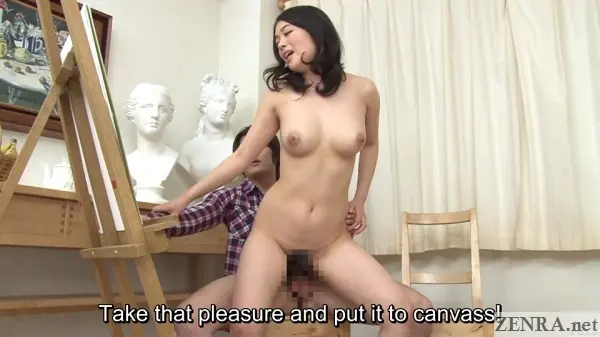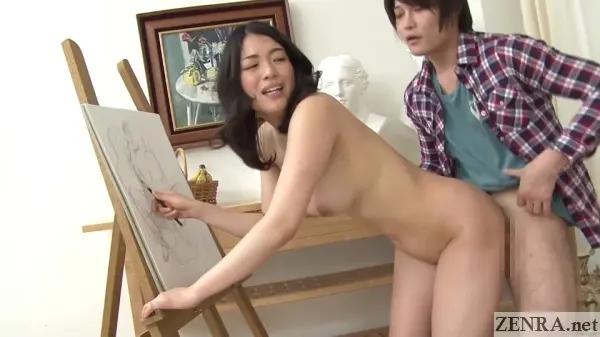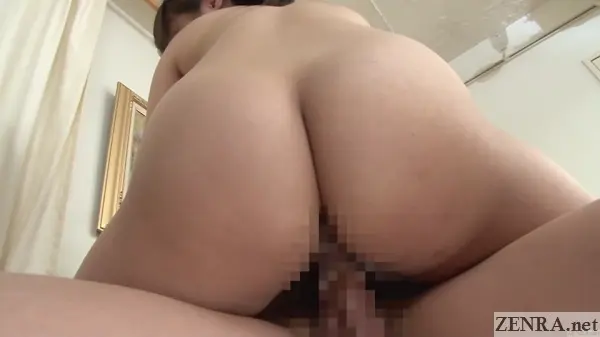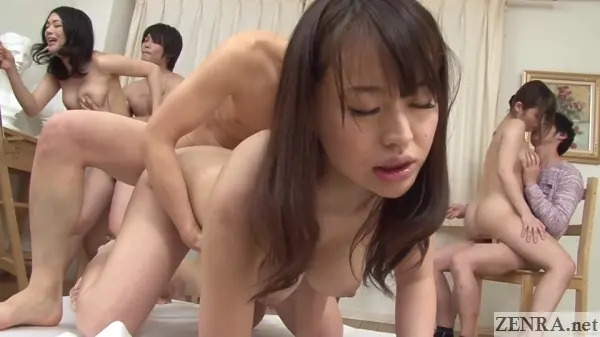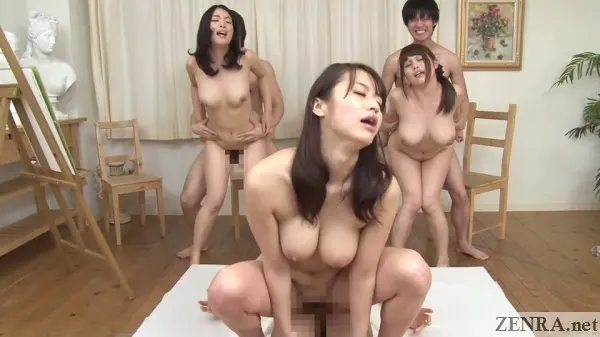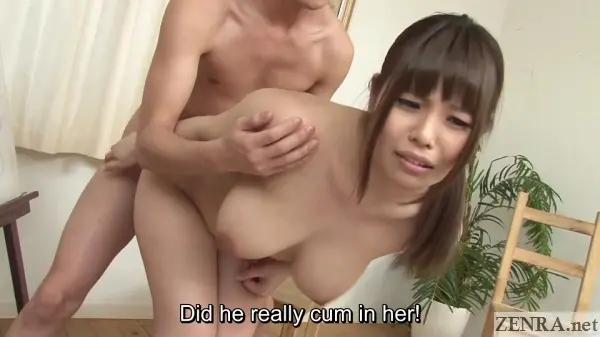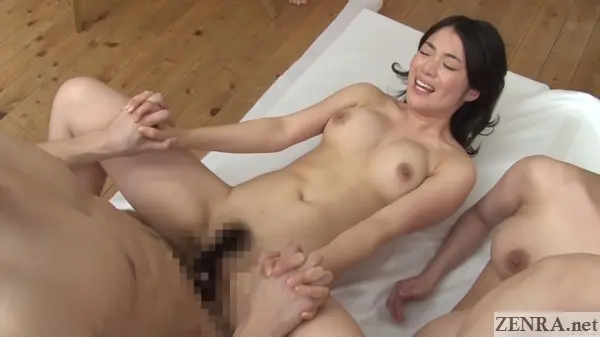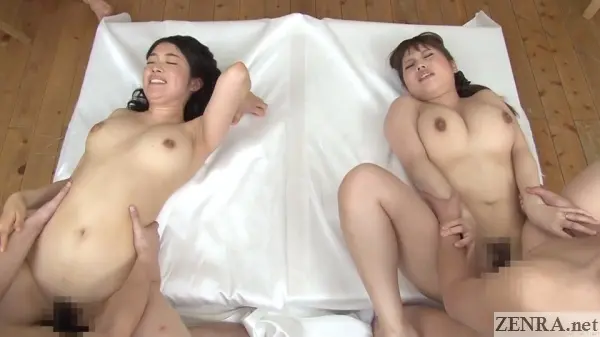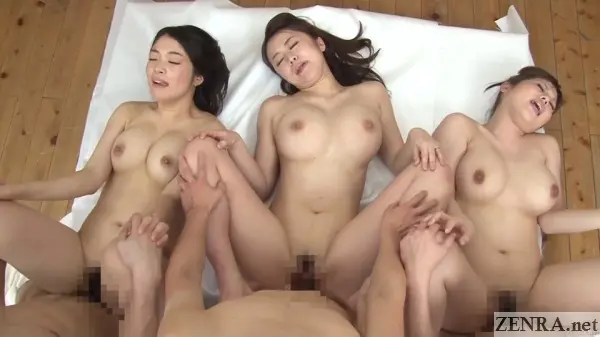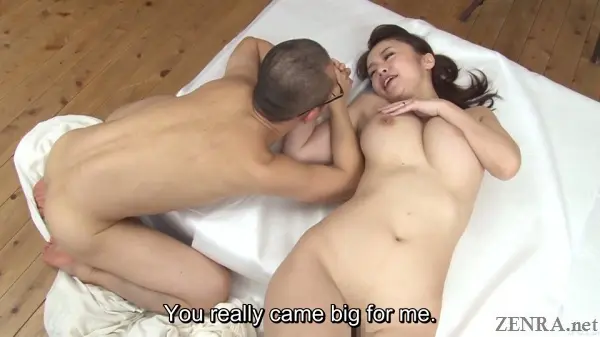 Young Step-Mothers Volunteer for Embarrassing Nude Art Class
with English Subtitles

Nude art modeling and being aroused while posing is highly frowned upon. For women, it's way easier to hide and for guys...well, a bathroom break at an opportune time can amend certain issues. Nevertheless, actually being in that state while a bunch of old women (because that's mostly who's into this in Japan) stare at you less as a person and more as a semi-animate object to paint is far from a romantic encounter. This author can attest to the mundaneness of being a rough sketch model. It's several hours of mild boredom with sex and anything sexy way, way back in one's mind.
You probably won't get horny being a nude model. That's what I'm hinting at.
ROCKET, of course, is not having this. Being the weirdest of the weird mainstream JAV makers, director Tarou Kambe wanted to make a lovely group title all about special types of bonding that could only be done in a nude art class environment. He succeeded immensely in YOUNG STEP-MOTHERS VOLUNTEER FOR EMBARRASSING NUDE ART CLASS. This is a JAV title that doesn't overstay its welcome; it features near perfect pacing, ample eye candy from start to finish, ACTUAL NON-FAKED CUMSHOTS, and of course a few--ahem--mildly unrealistic nakadashi finishes for good measure.
I decided to bold the non-faked cumshots from above because there seems to be this trend now in JAV to have everything end in creampies. Call me old-fashioned, but whatever happened to pulling out, hastily ripping off that condom, and cumming--actual semen from one's dick mind you--all over the actress? Call me VERY old-fashioned, but once upon time, I remember it was quite common in Japanese AV for the actor to finish in the condom. While real creampies may or may not be proscribed by certain regulatory authorities (and even if they are, it's due to not wanting to make actresses take day-after medications), I'm starting to find myself quite fatigued with this trend. ROCKET, being an unabashed maniac fetish maker, gets a pass, but I'd rather not be surprised at seeing an actor actually pop a cumshot like I was in the final scene in this title.
I mean these guys are paid peanuts and there's NO post-filming 'hand service' provided to them by actresses. They leave with a tiny paycheck and big, big blue balls. Not really worth it if you ask me.
Gripes aside, I'll focus now on the positives to this title and you're in luck because YOUNG STEP-MOTHERS VOLUNTEER FOR EMBARRASSING NUDE ART CLASS is full of them! While all three actresses may not be absolute beauties (how else do you think ROCKET can afford to shoot these group titles all the time?), they all pack formidable bodies. I'm still not sure if KAEDE NIIYAMA has a natural chest or not. The shape is just insane! RION NISHIYAMA, who played a kinda-sorta third wheel in this release is natural from head to toe. And before you look at her lovely feet, just ogle at her hips: massive! She's got the type of wide hips and big butt you rarely see on a Japanese person and I couldn't stop ogling at them during the glory hole scene.
That brings me to another awesome thing about this update: the three women stay stark naked from start to finish! Literally after the stripteases in the first scene, they remain in their birthday suits to the very end. There's something really majestic about seeing them just sitting stark naked next to their partners even when they're not taking part in something sexual. RION gets brownie points here due to finding ways to rest slightly leaning over to bring out her chest even more. She knew what she was doing...
Surprisingly, art is made in this movie. The rough sketches are actually really good and you can pretty much guarantee someone on staff did them rather than the three actors. It'd be impossible to concentrate on making quality artwork while engaging in some extremely bizarre sex!
ROCKET has made another movie in this series that we will be showing in the future. We know you love these 'groups do x format' and we'll keep on delivering!

A Message to subscribers and also potential subscribers: this movie is labeled as an Exclusive release because this is the first official presentation of it outside of Japan. We would like to know your impressions of this production. Did you like it? Did you not? Your feedback is truly appreciated as it can help us decide the best possible Japanese adult video entertainment for you from here on out. Don't be shy and please feel free to contact us with your thoughts!
Lines of Subtitled Dialog: 1055
4 Files 4.65GB
02:09:43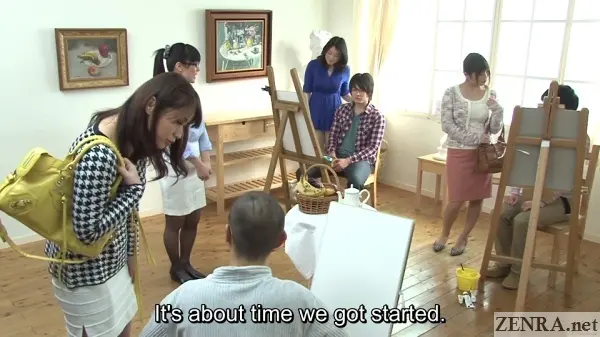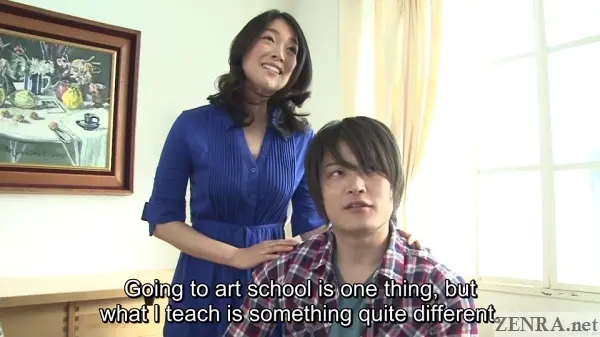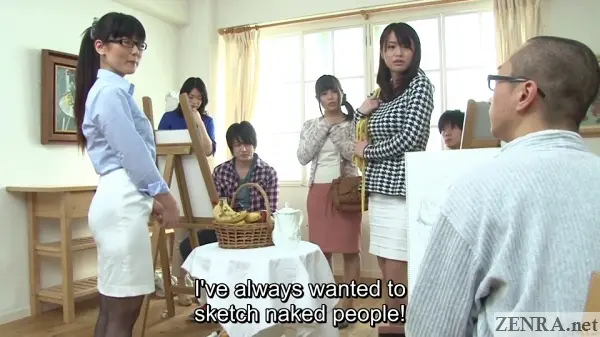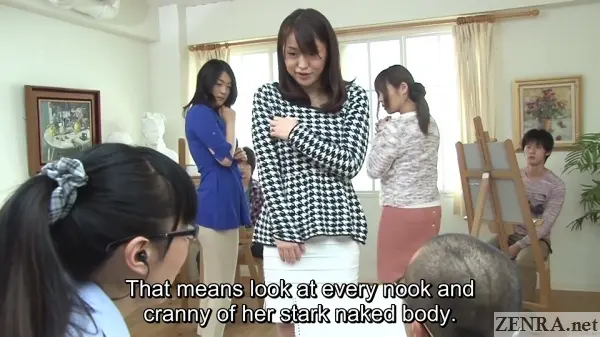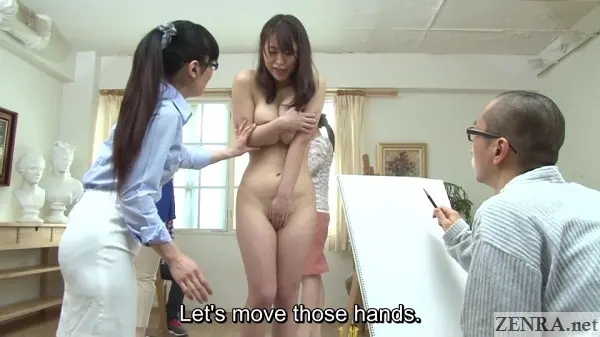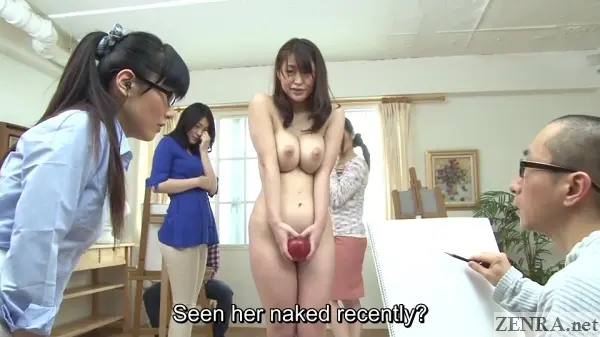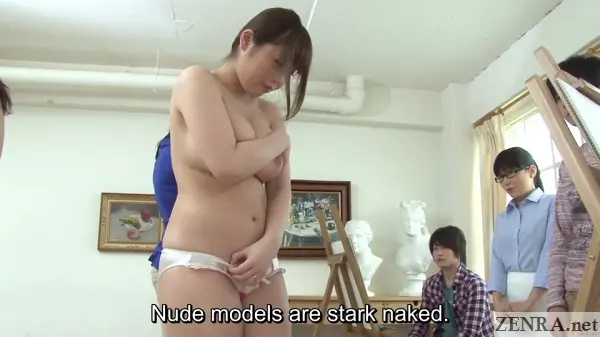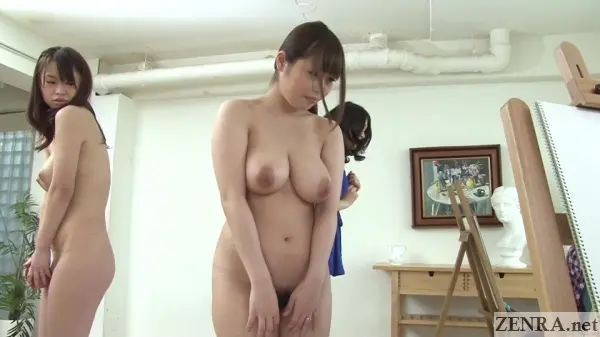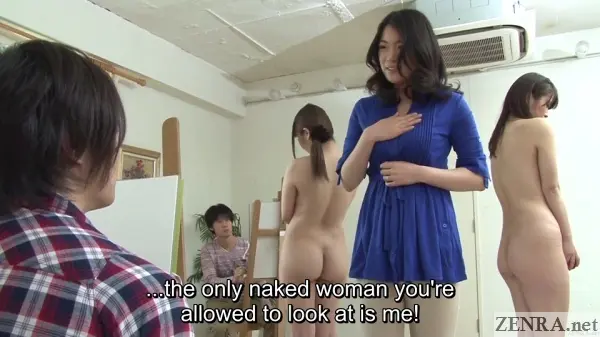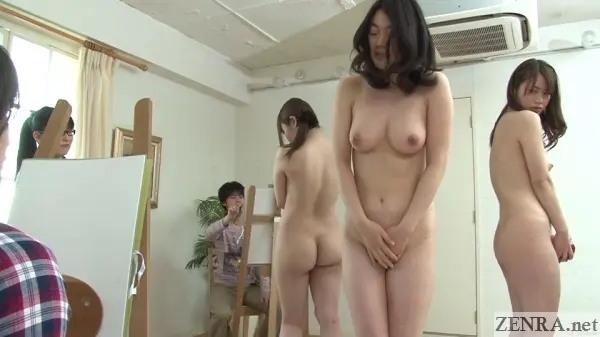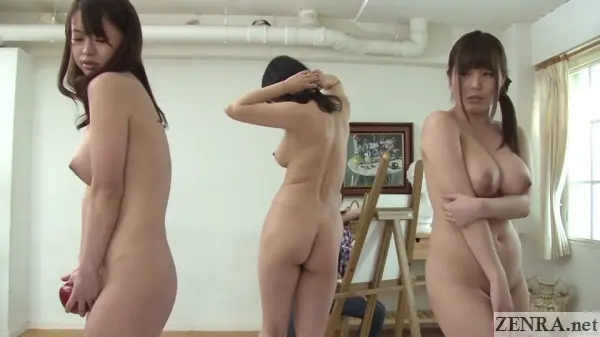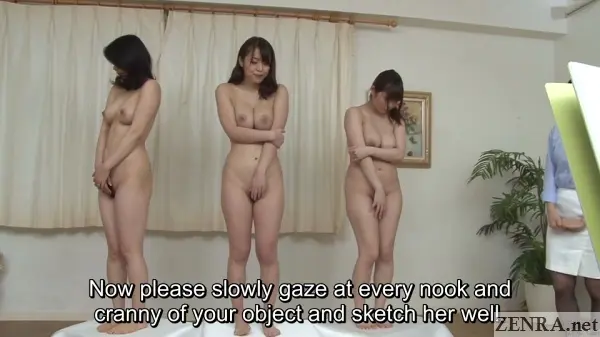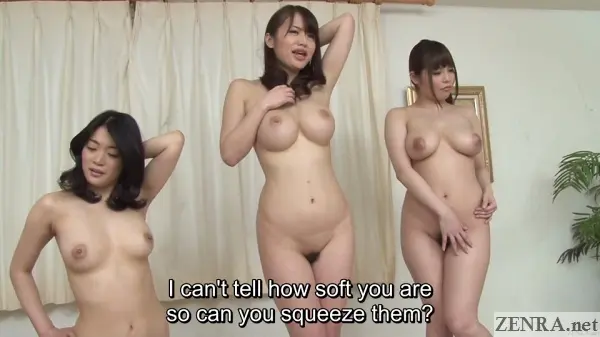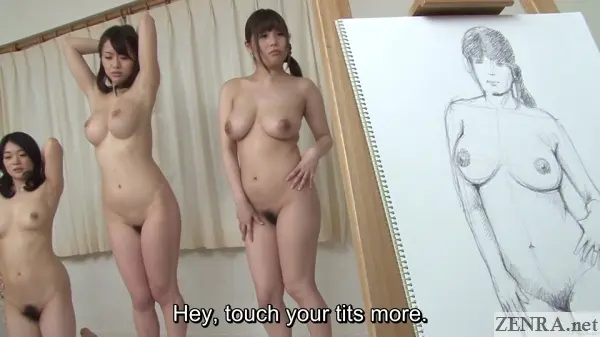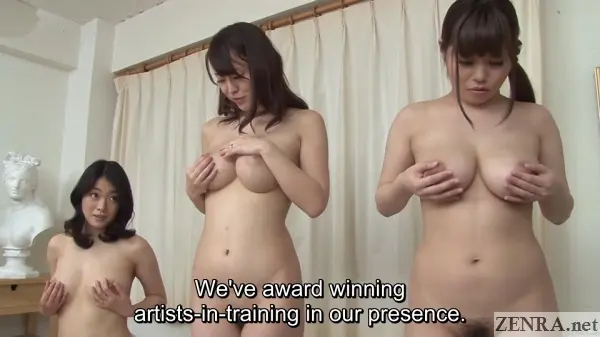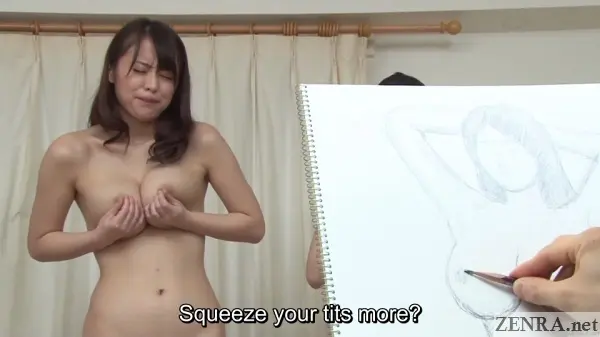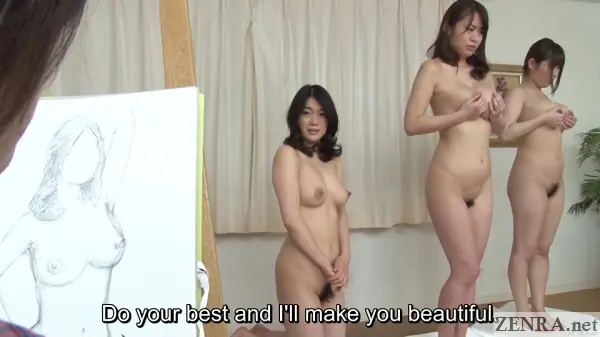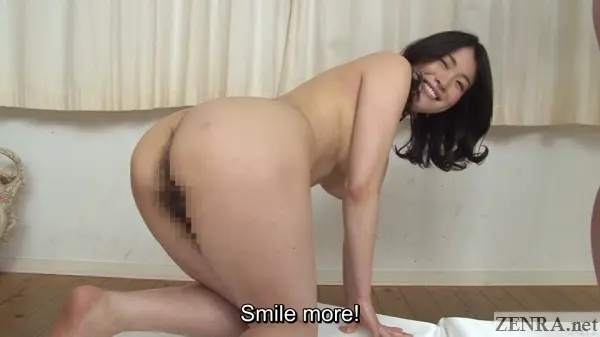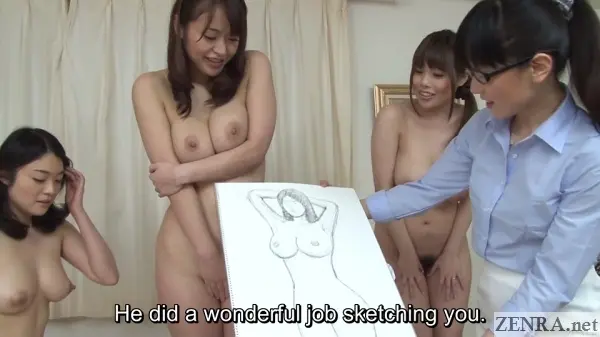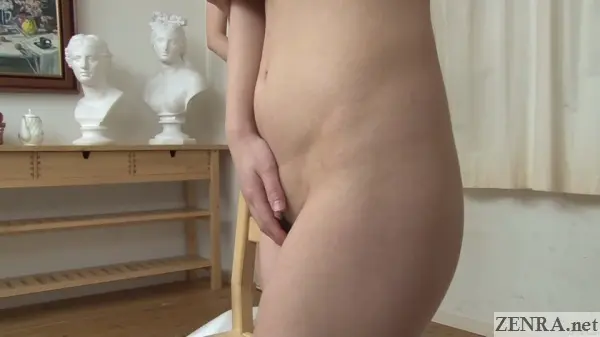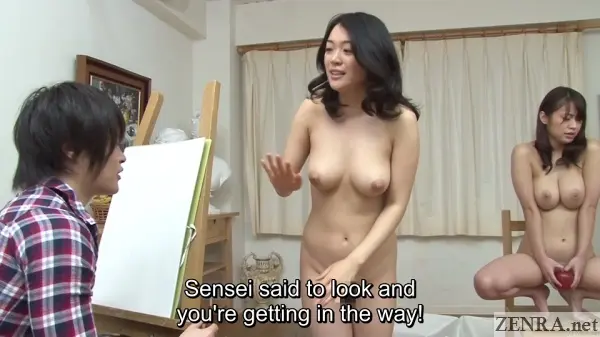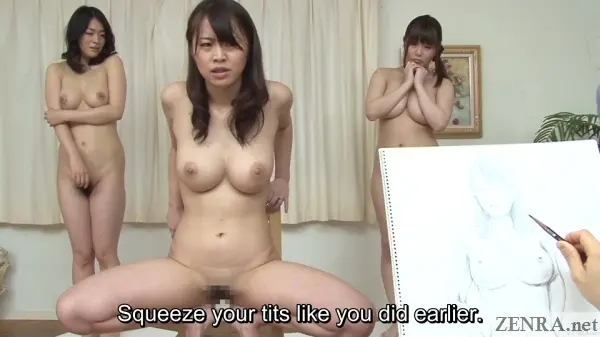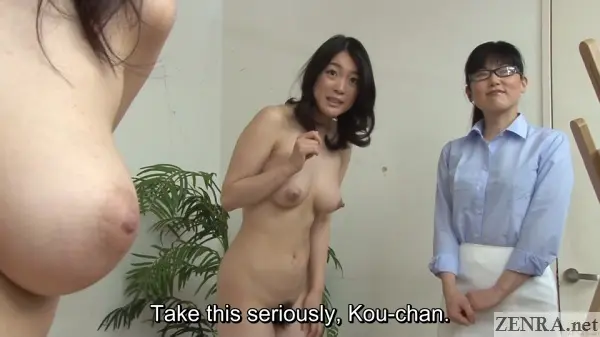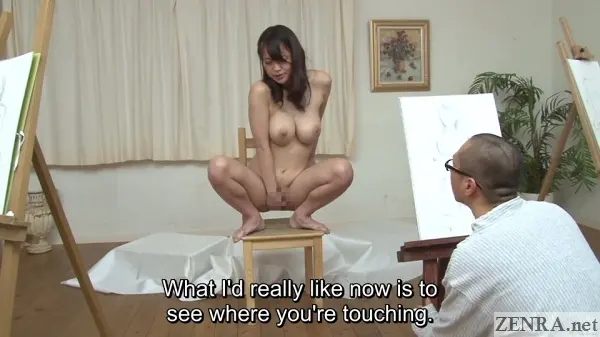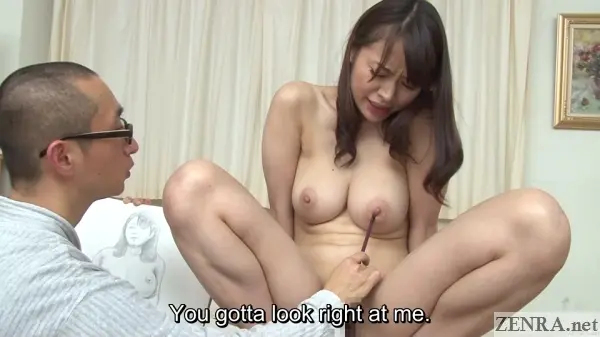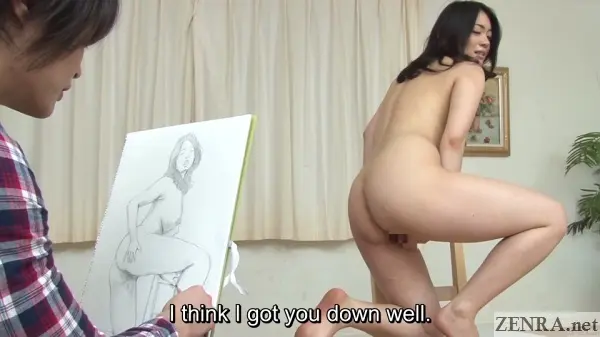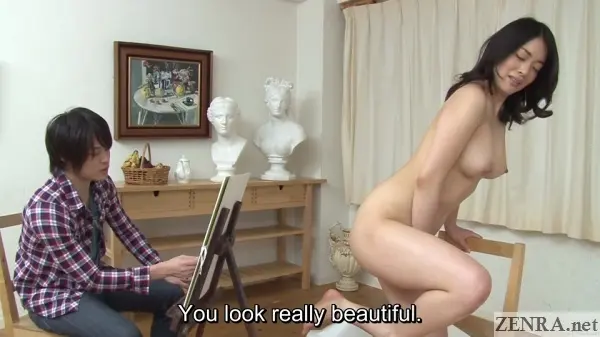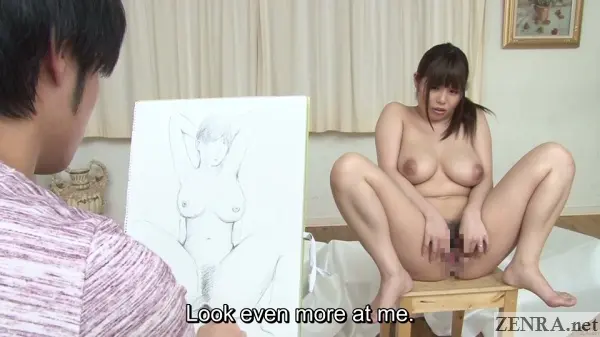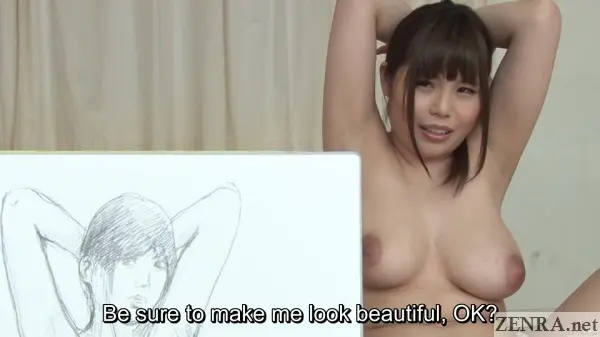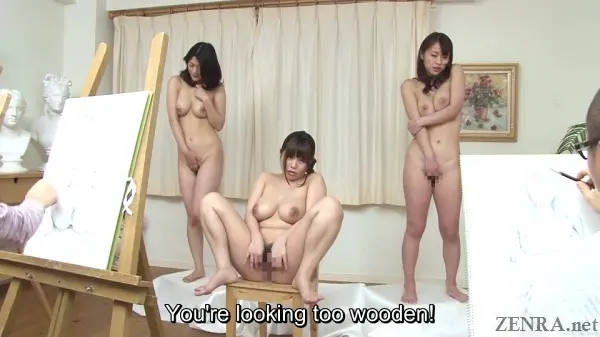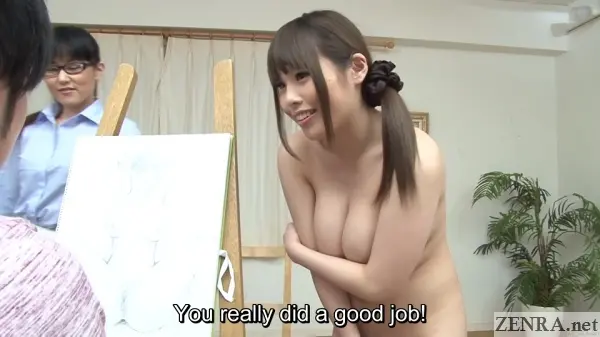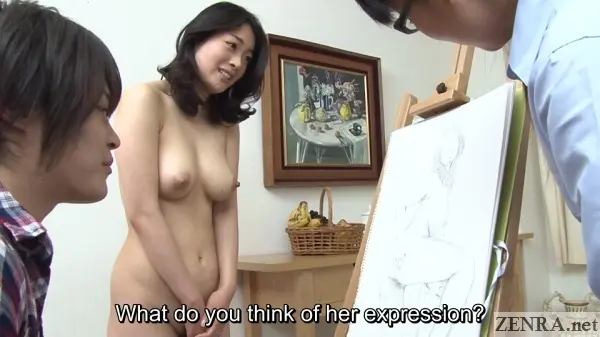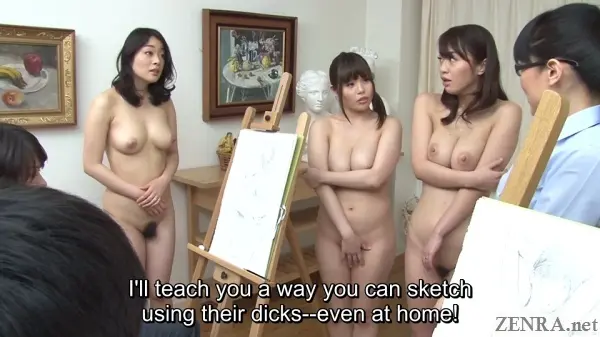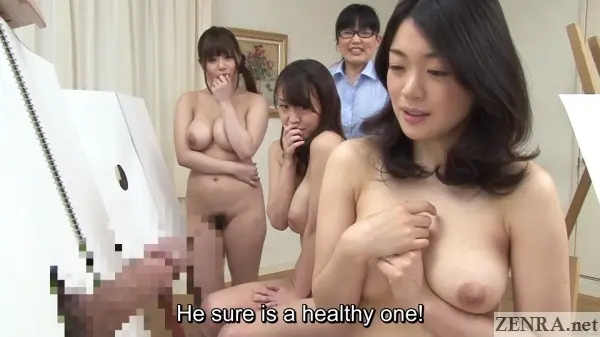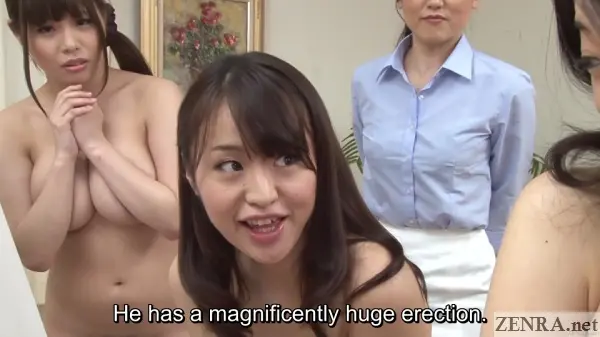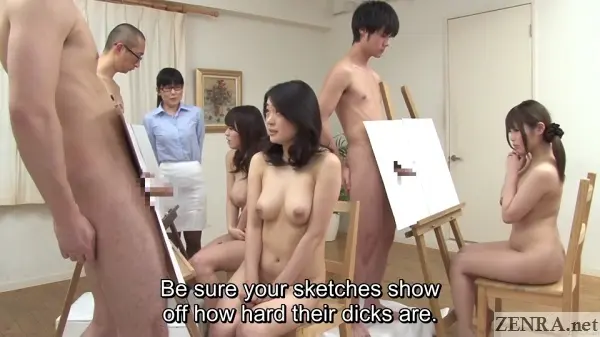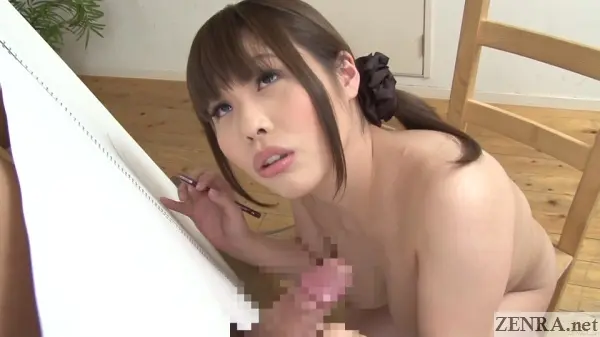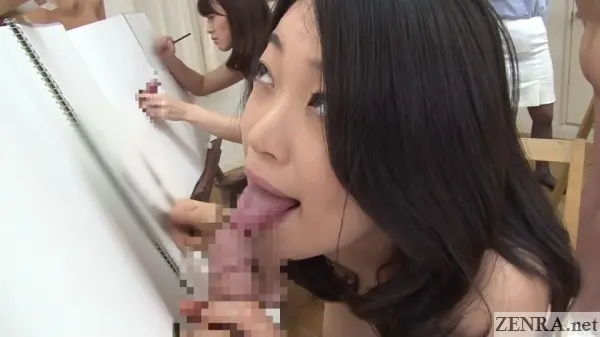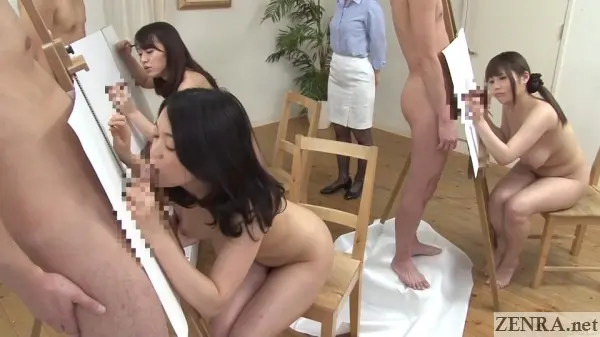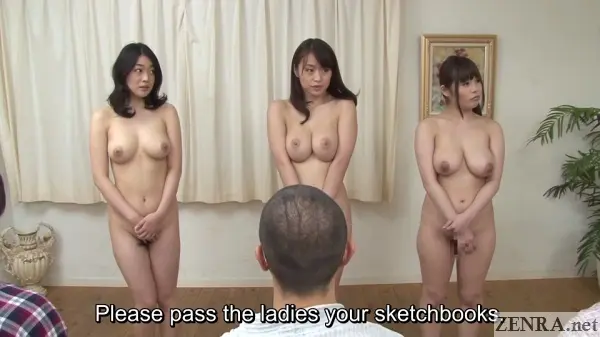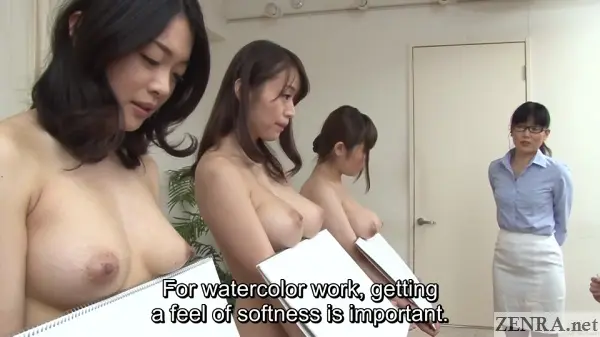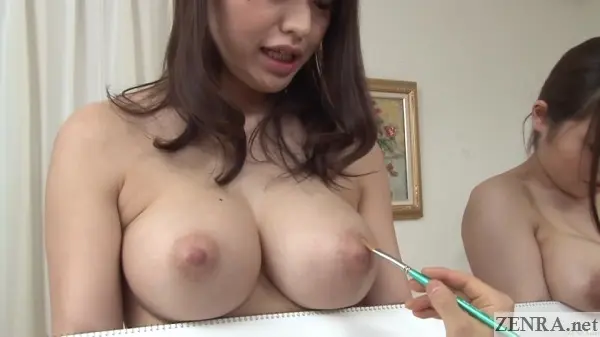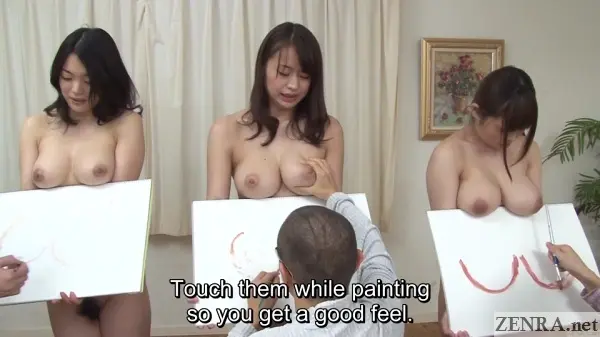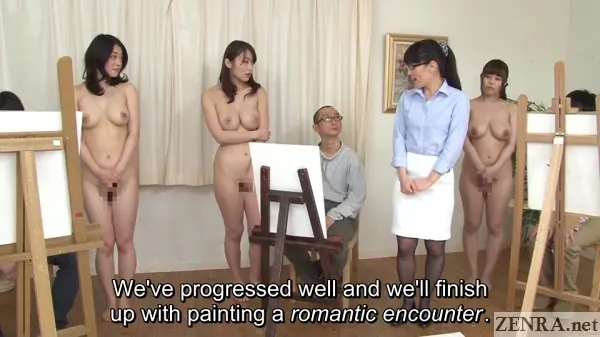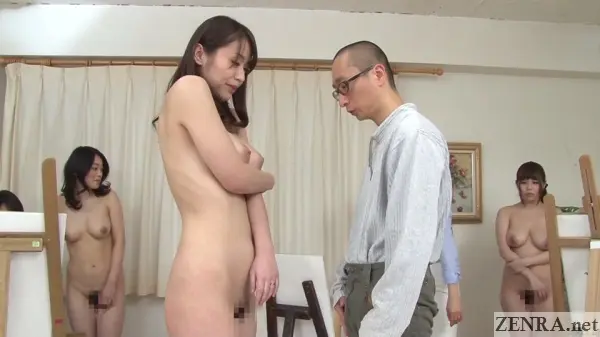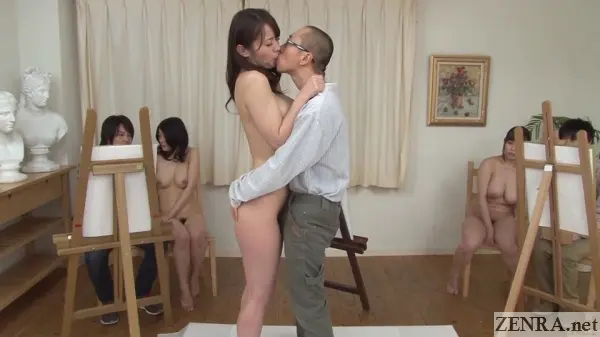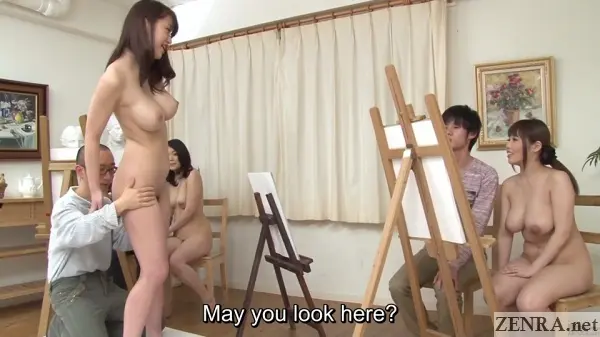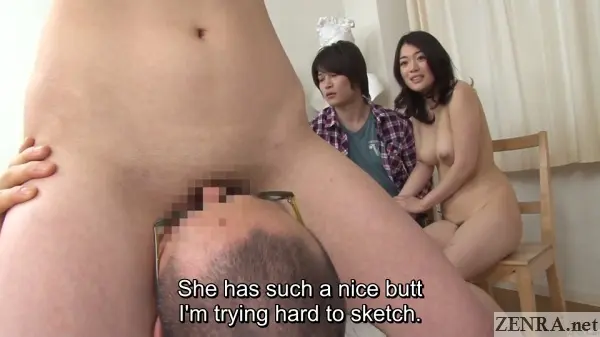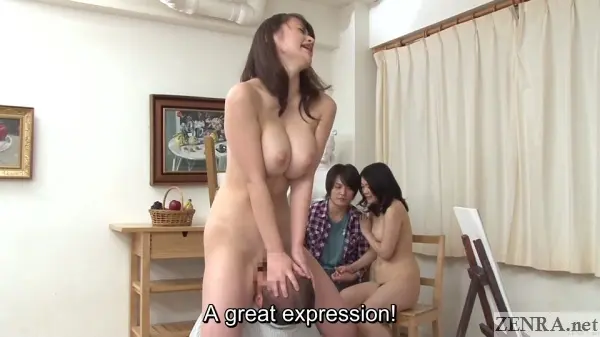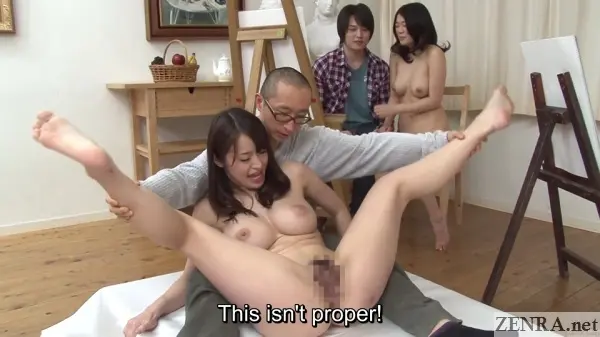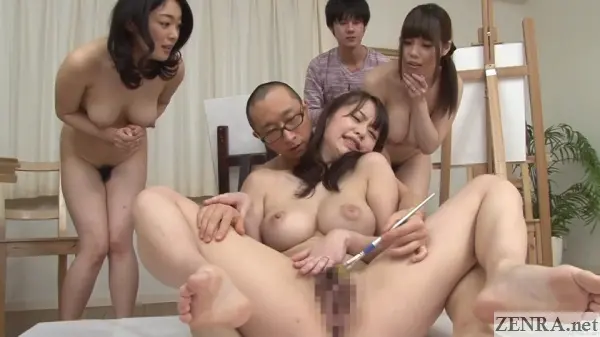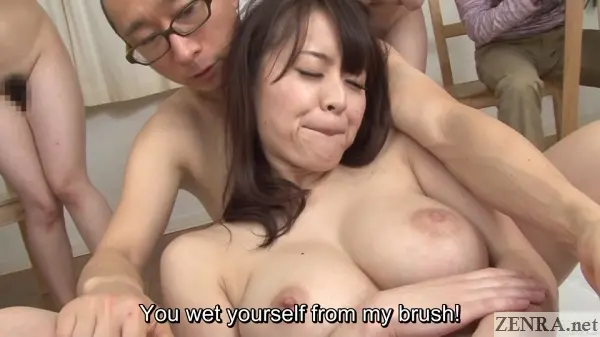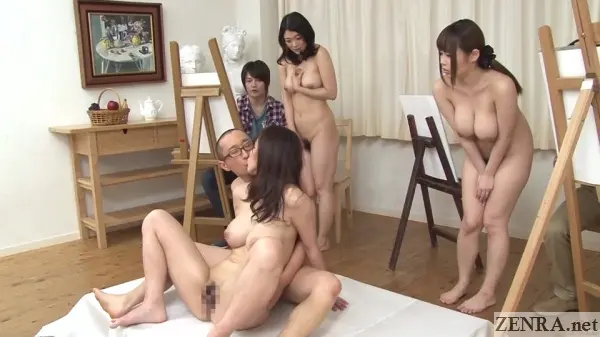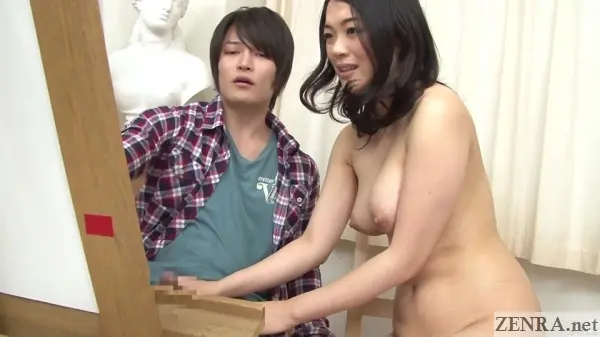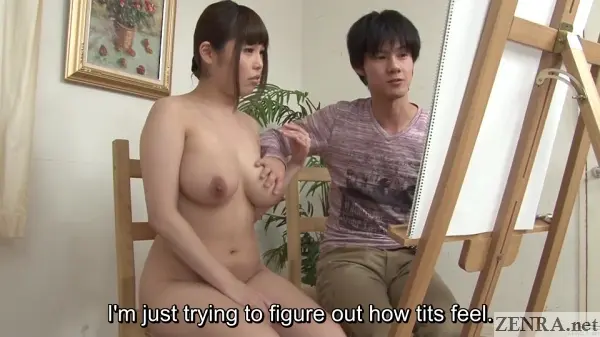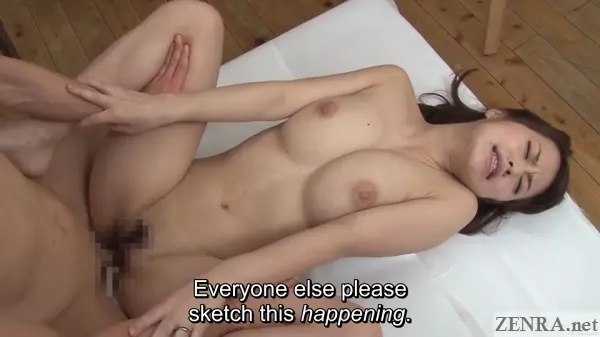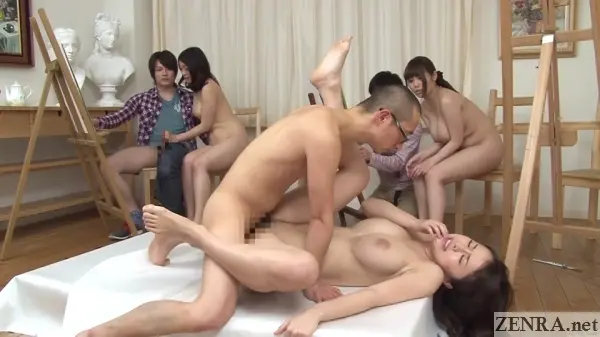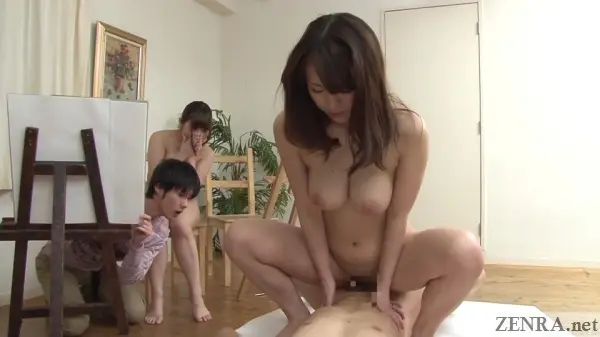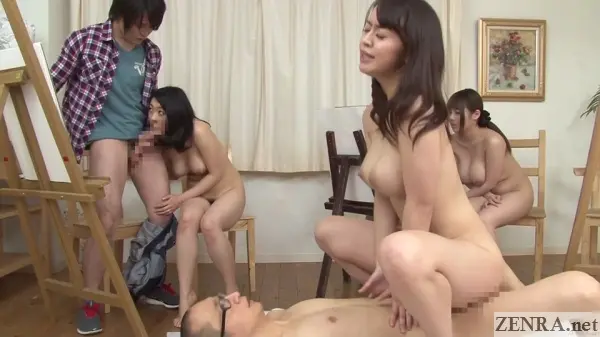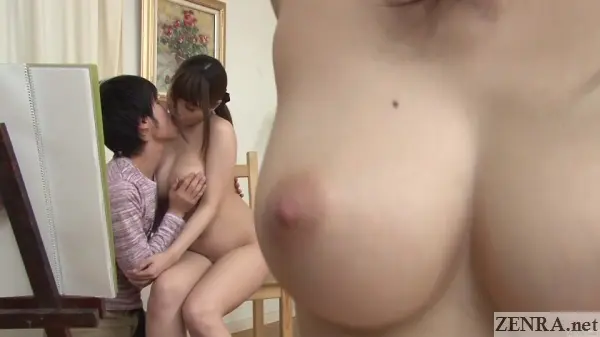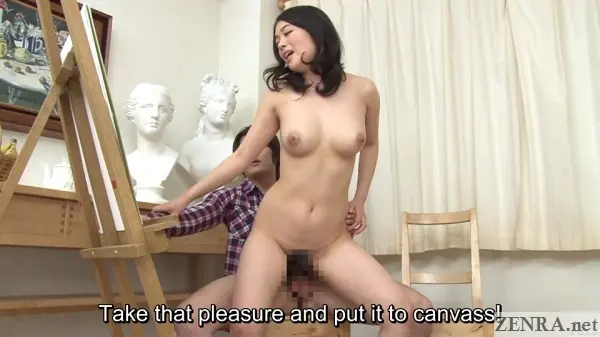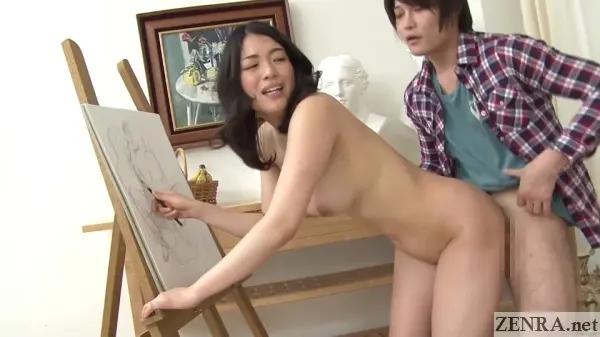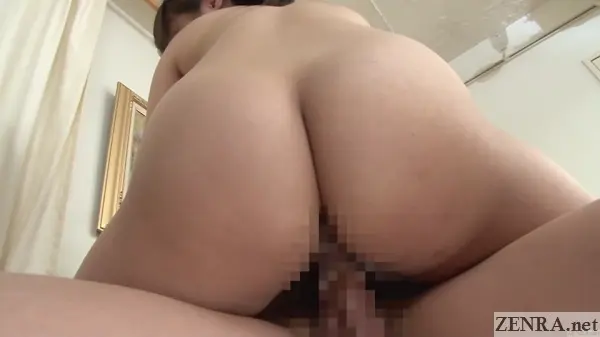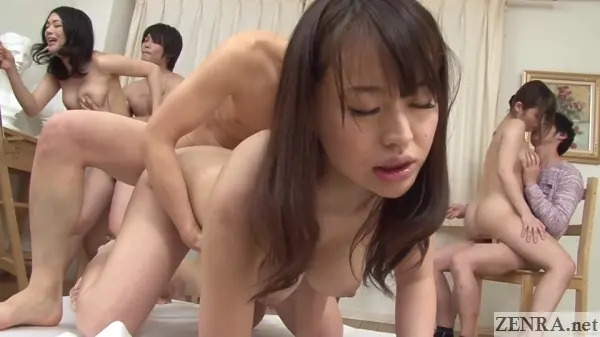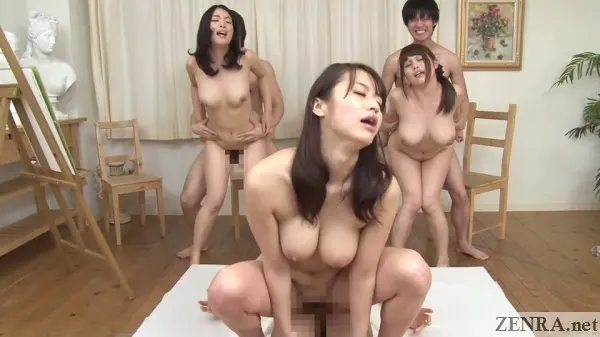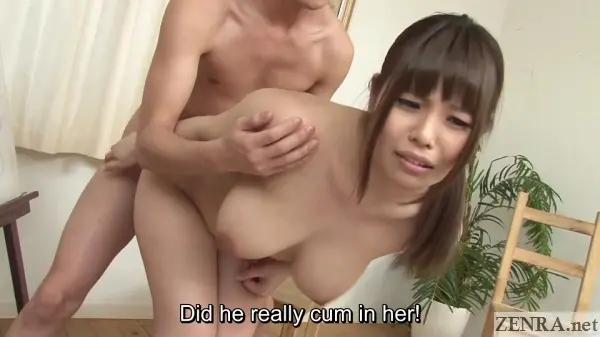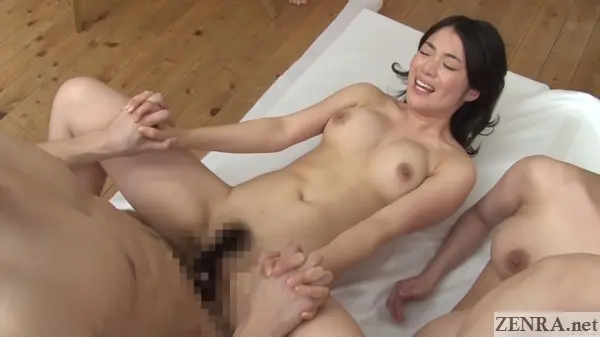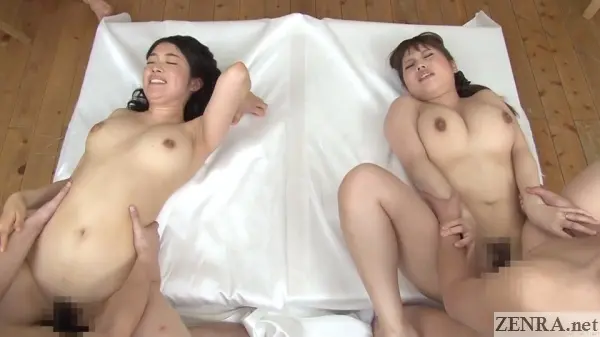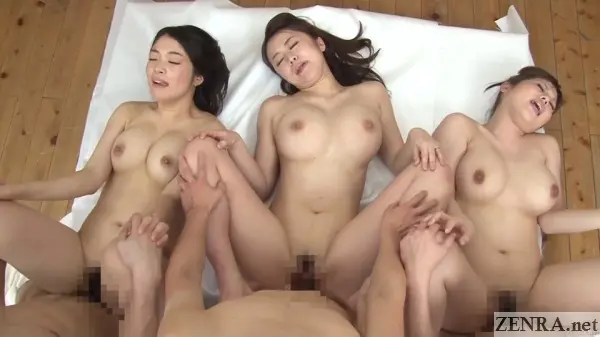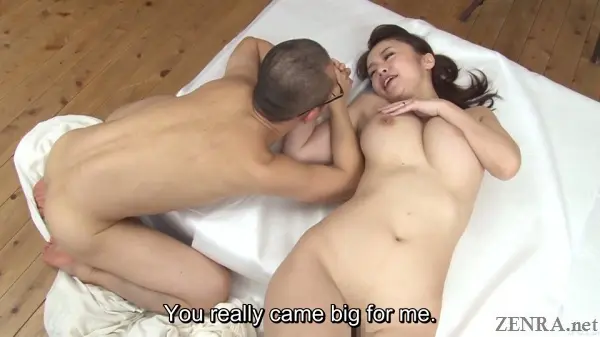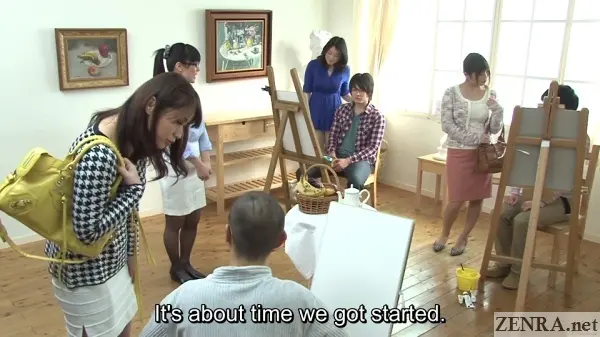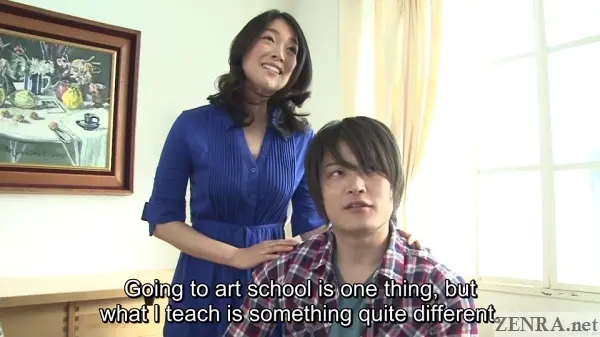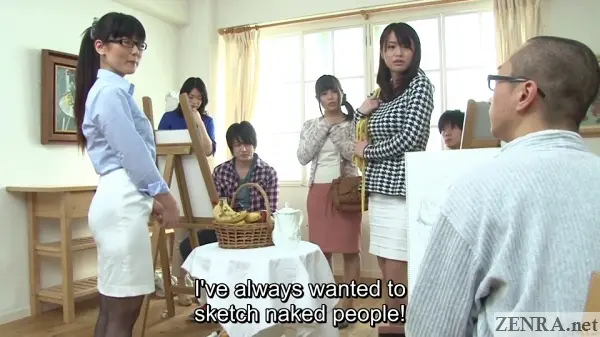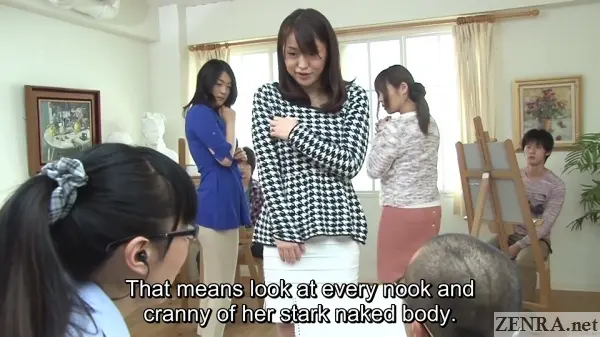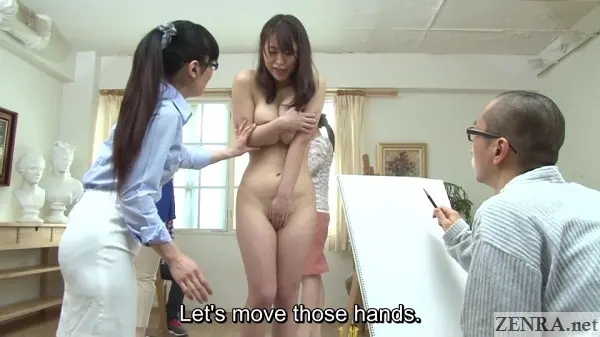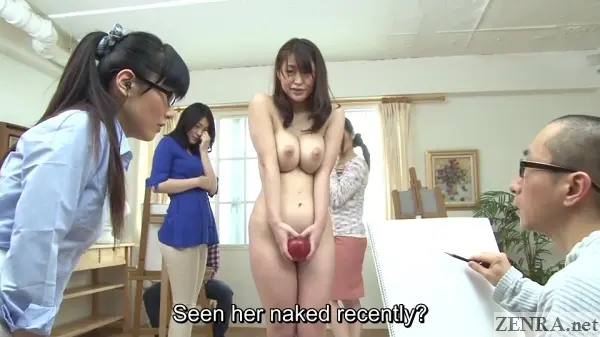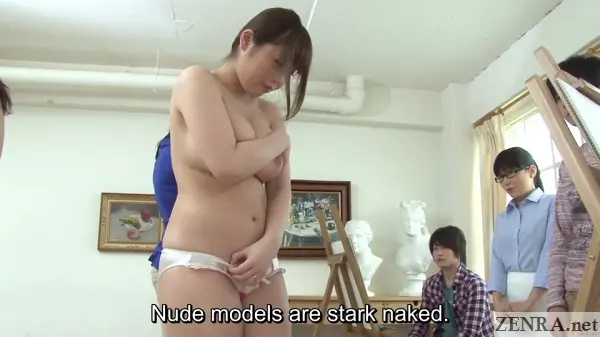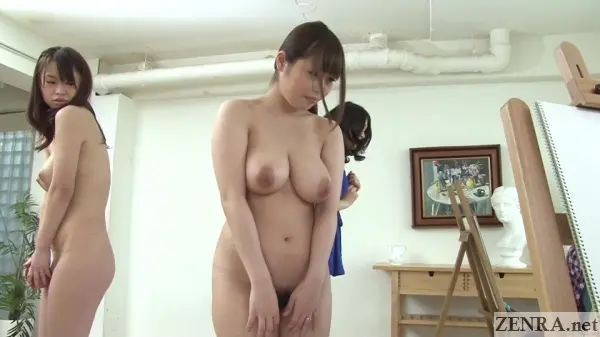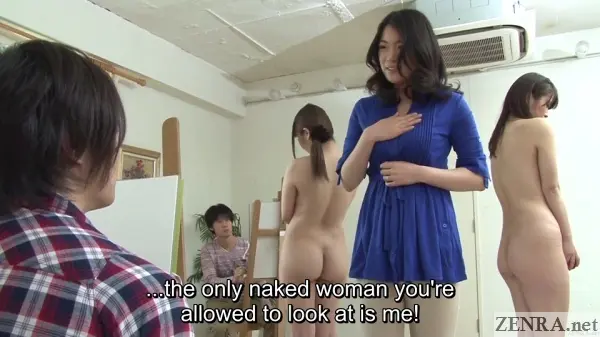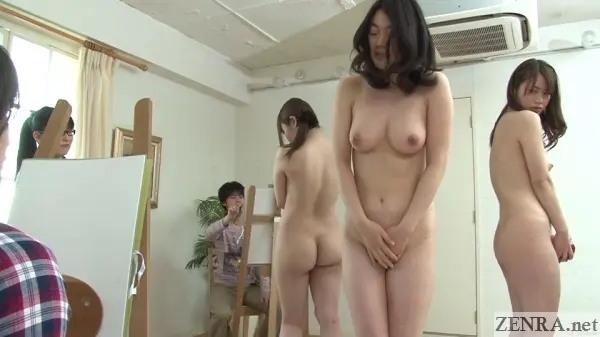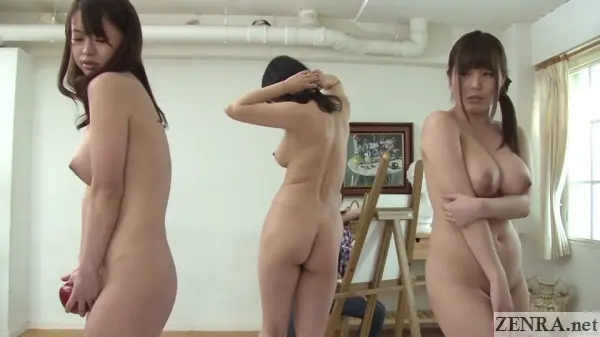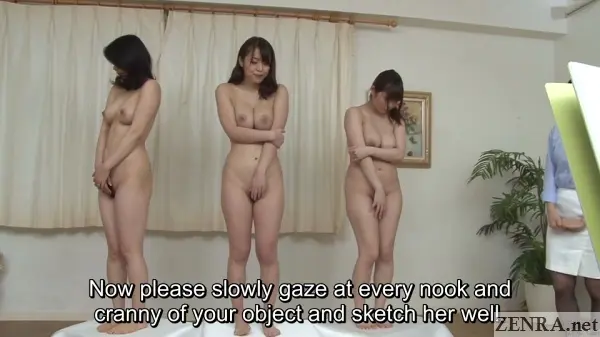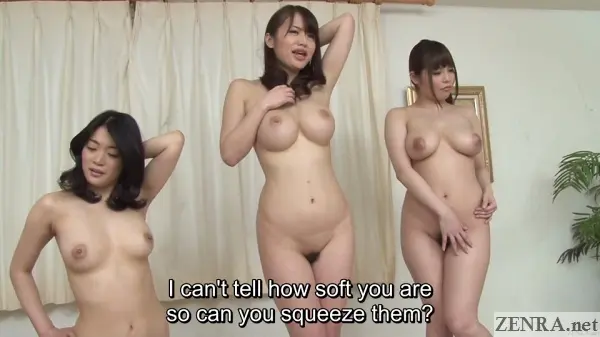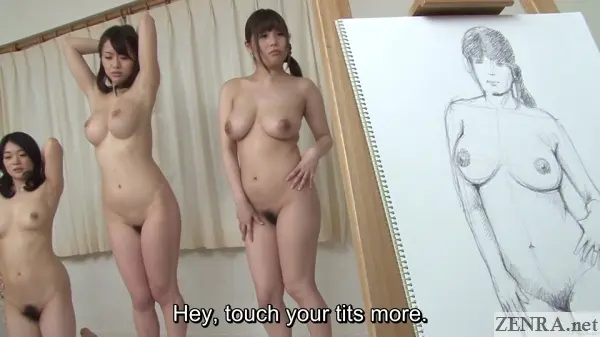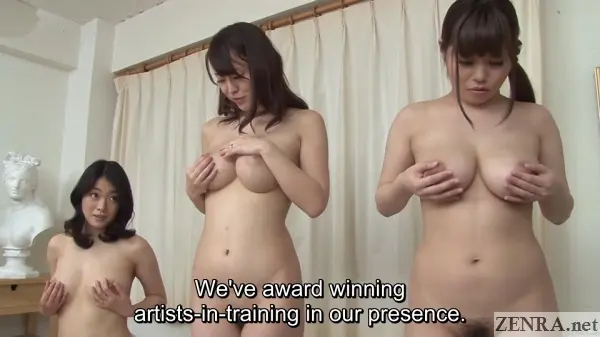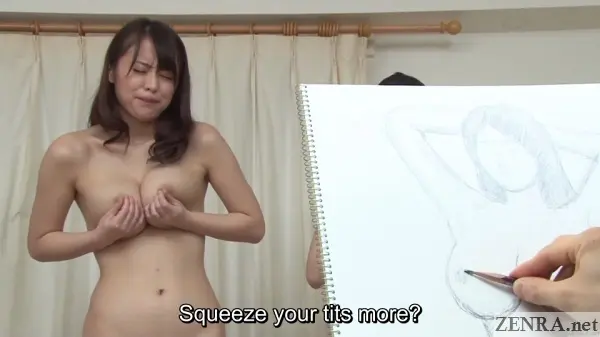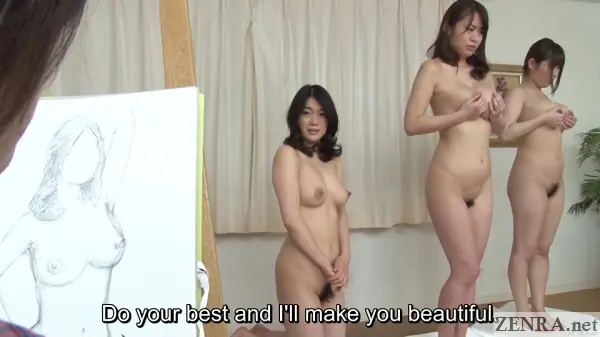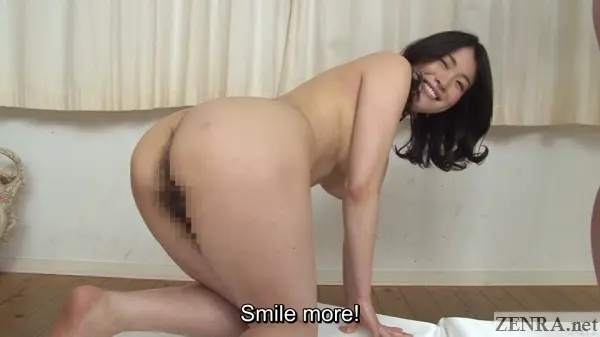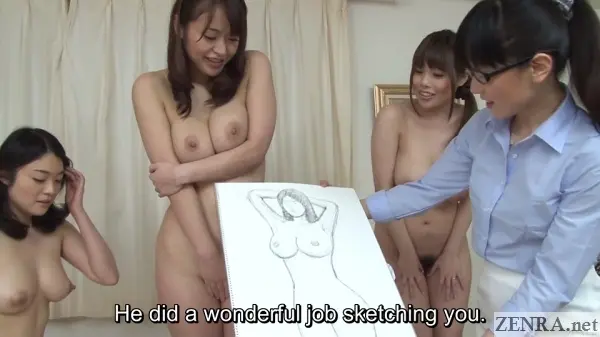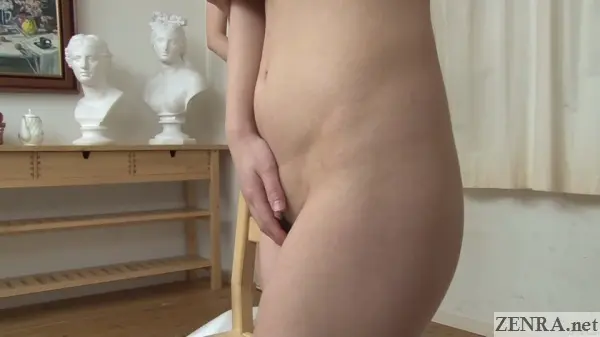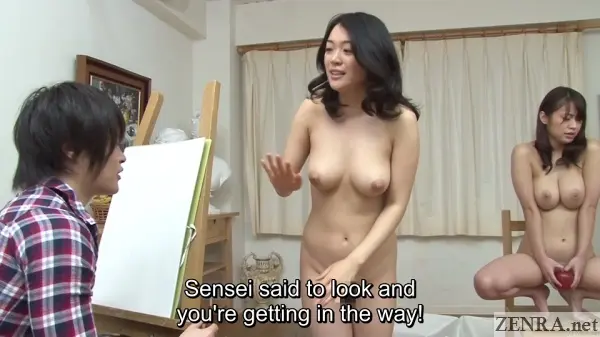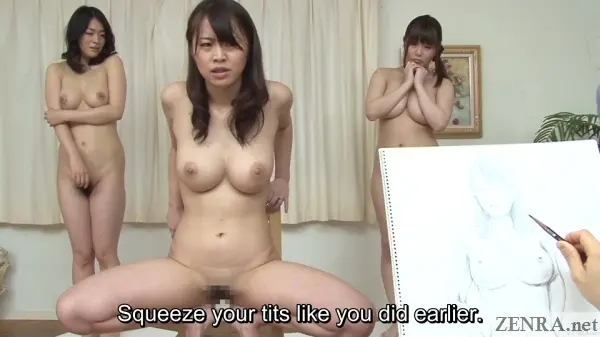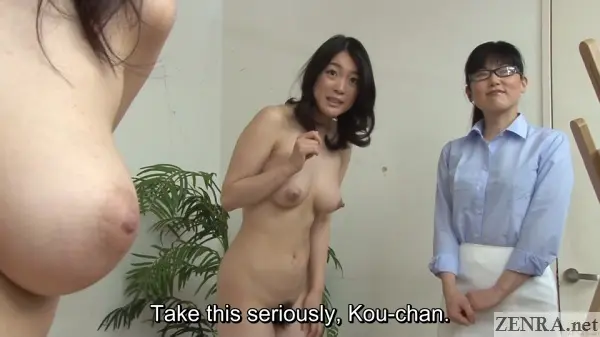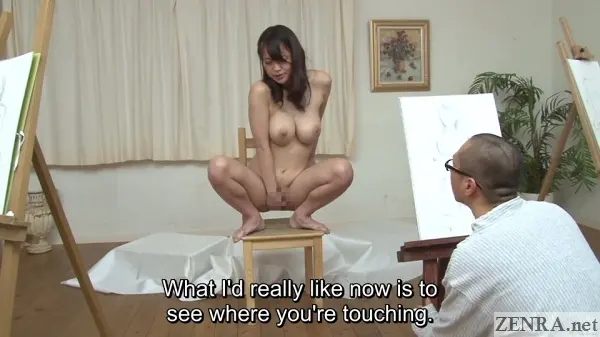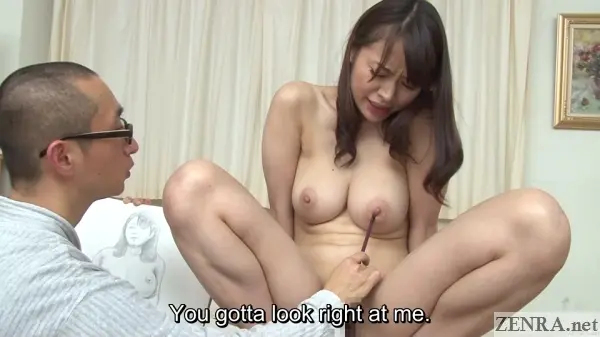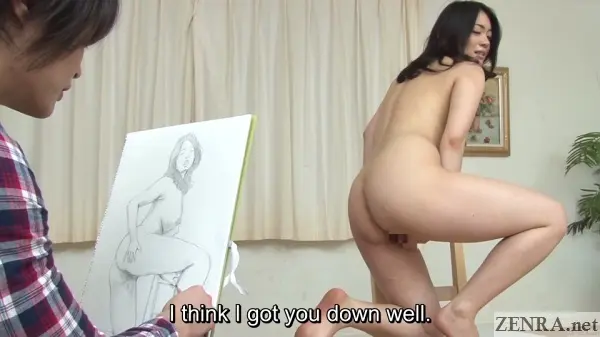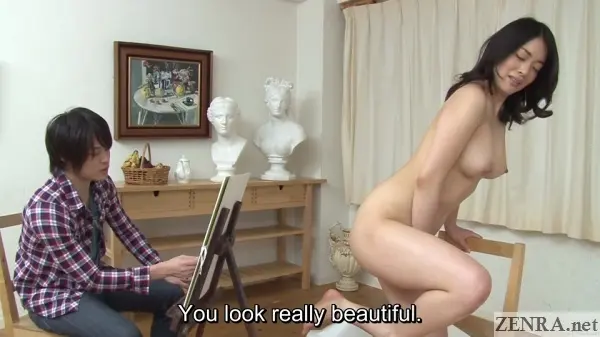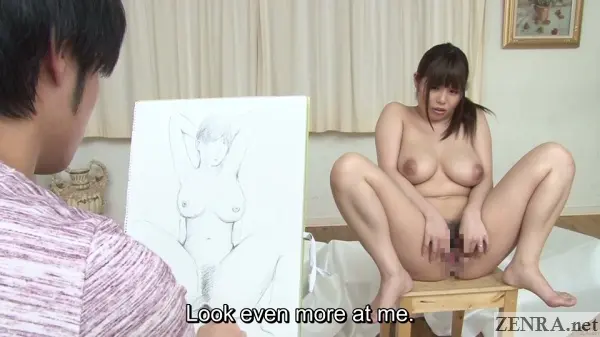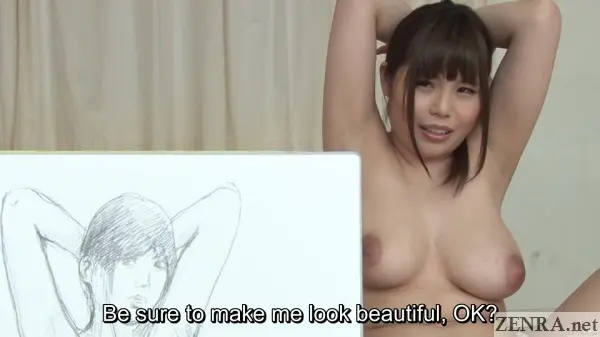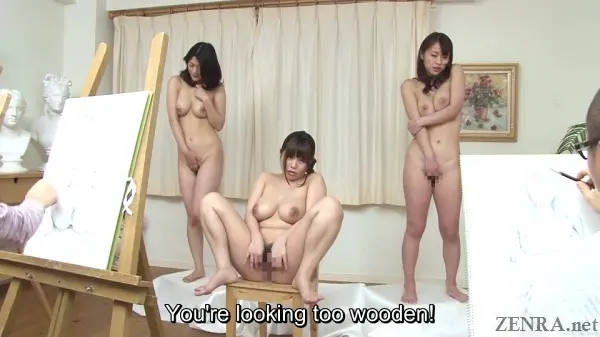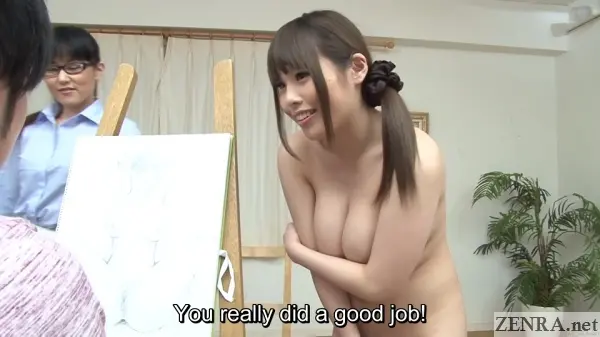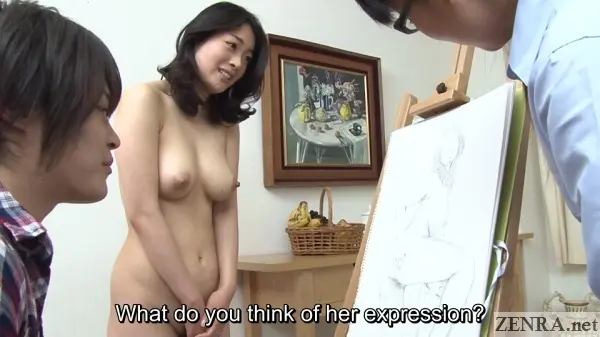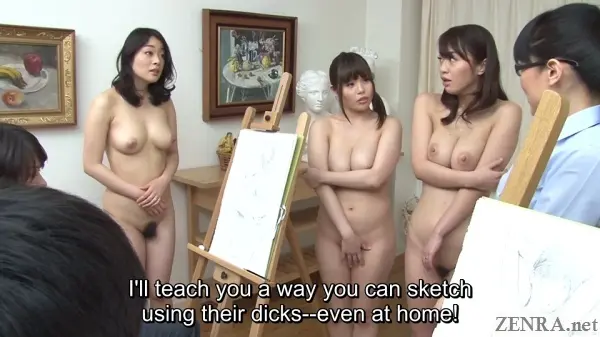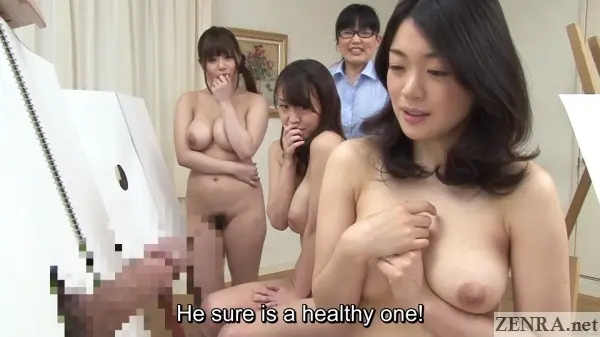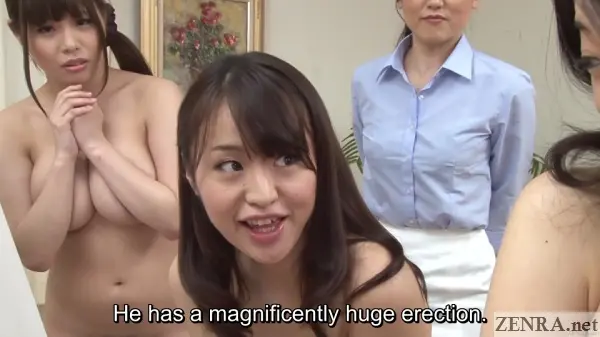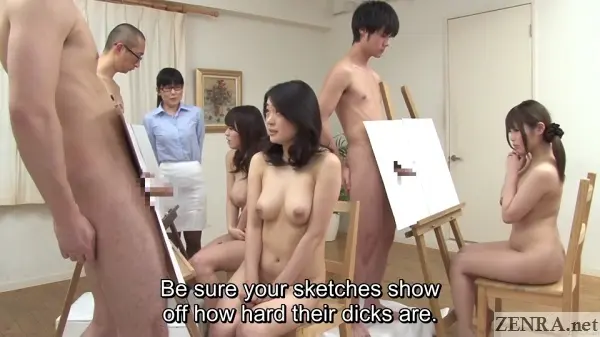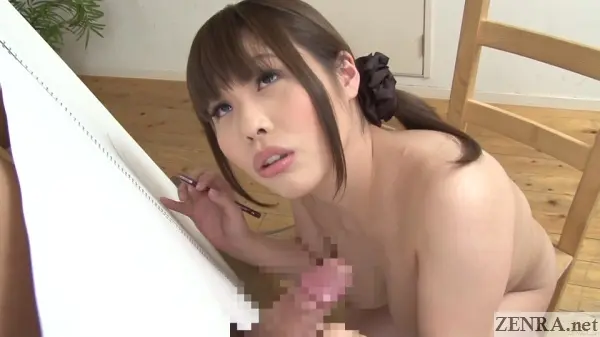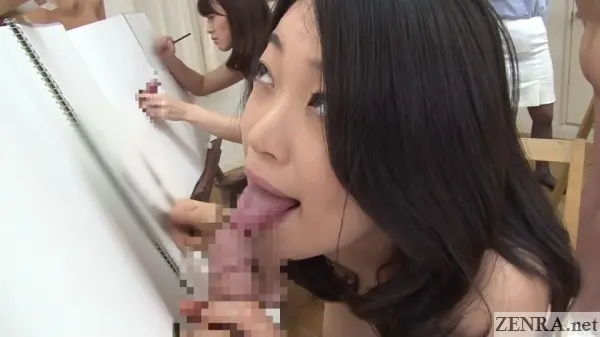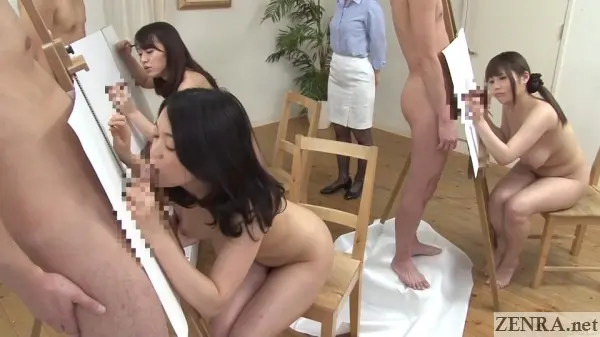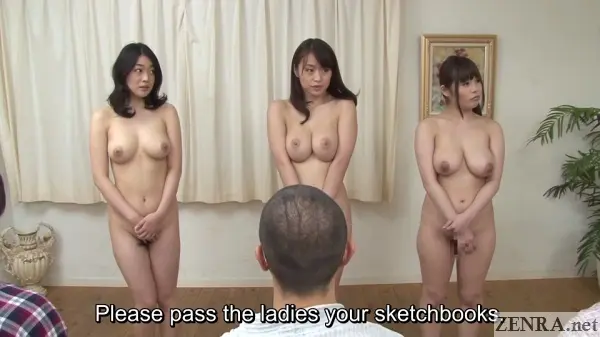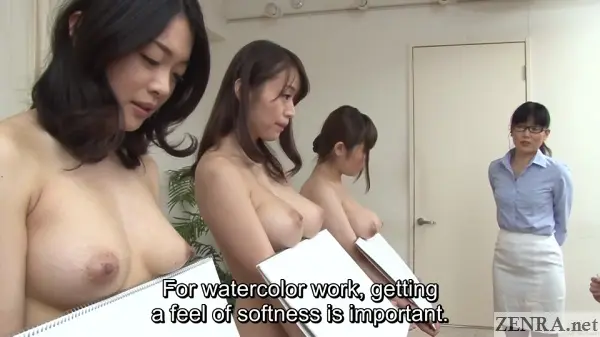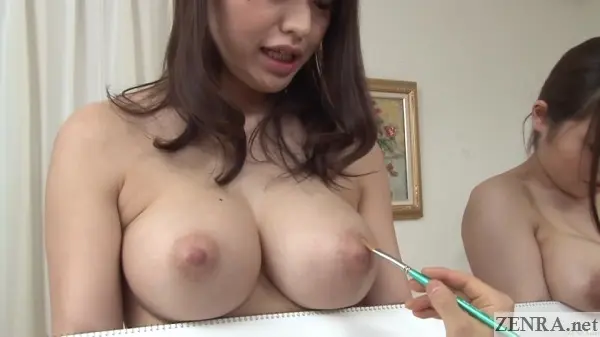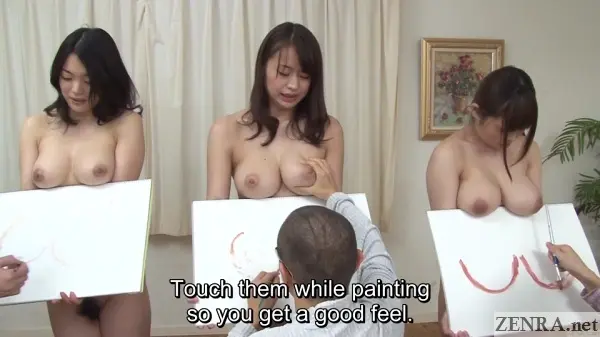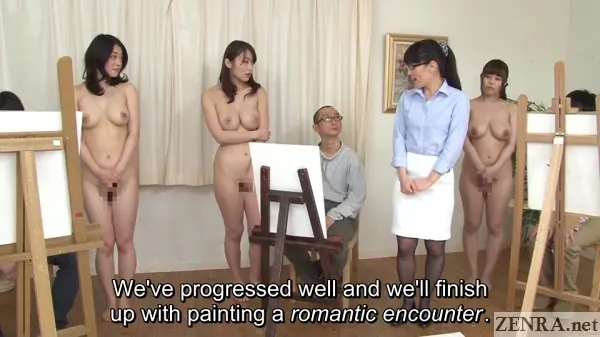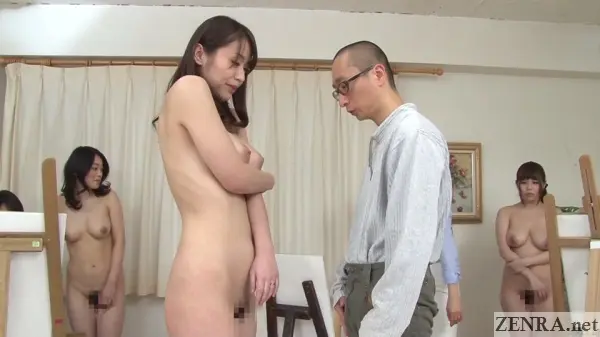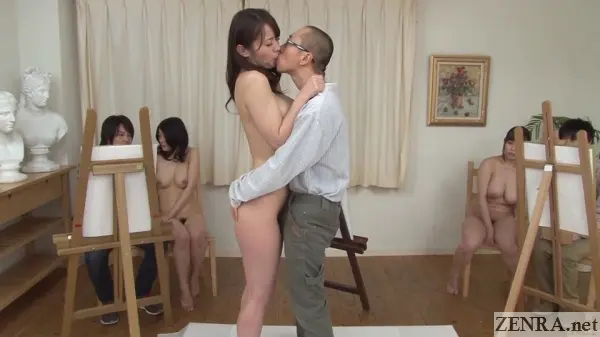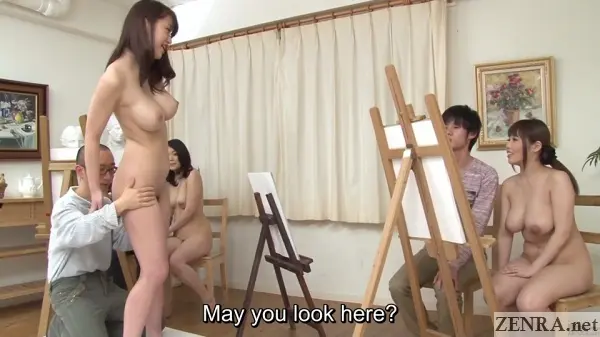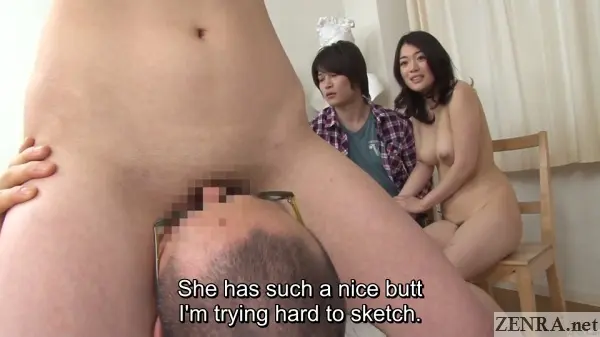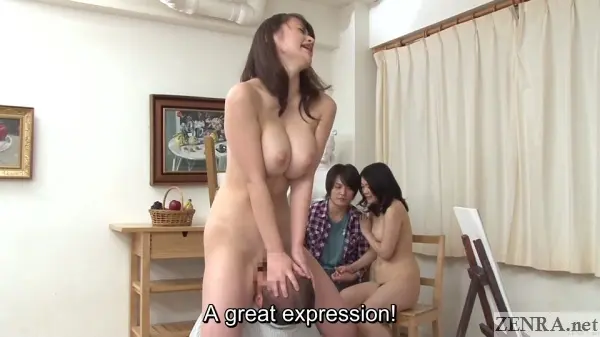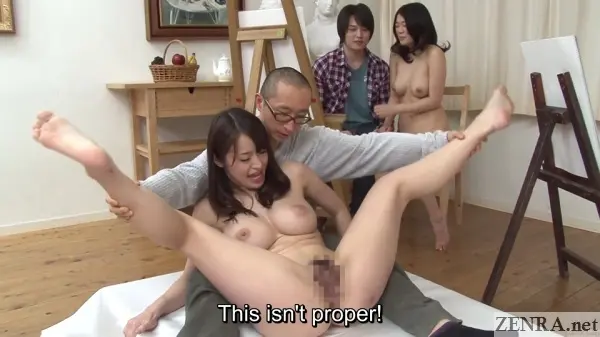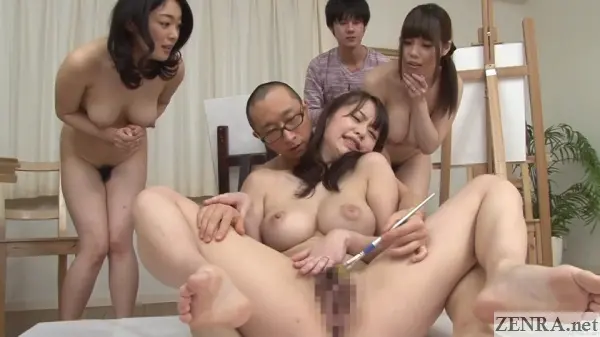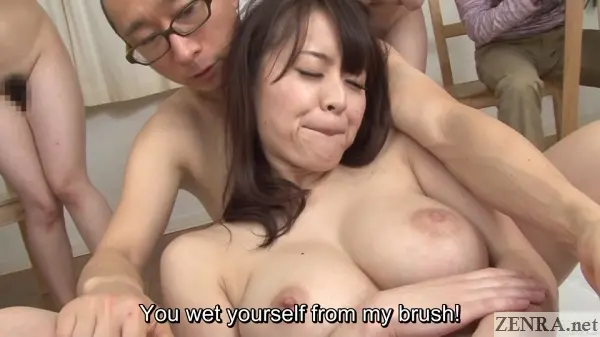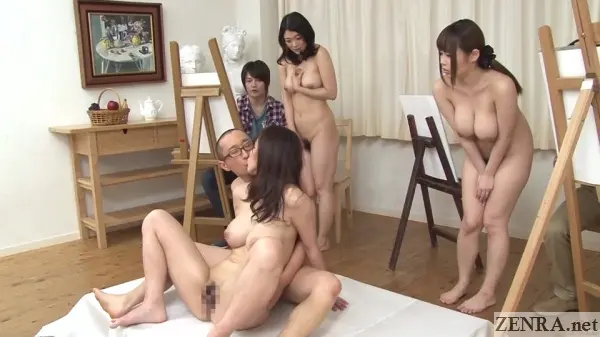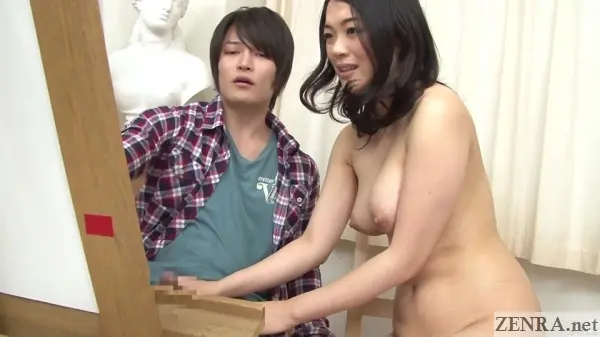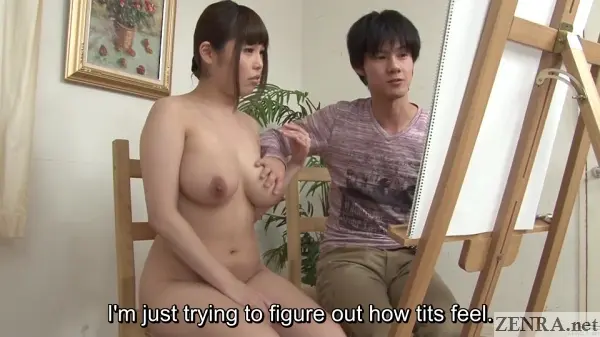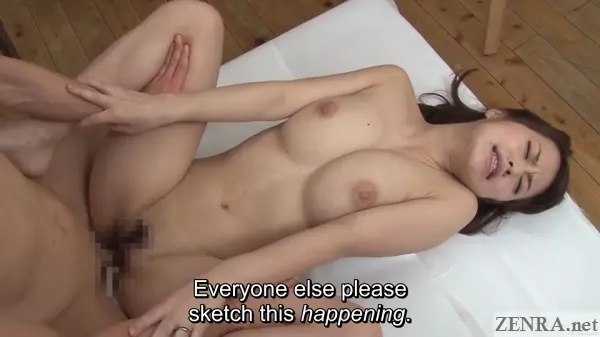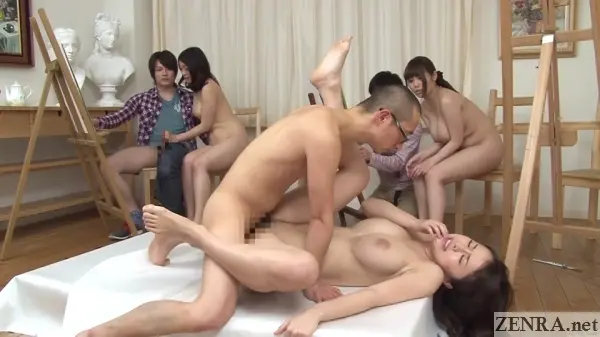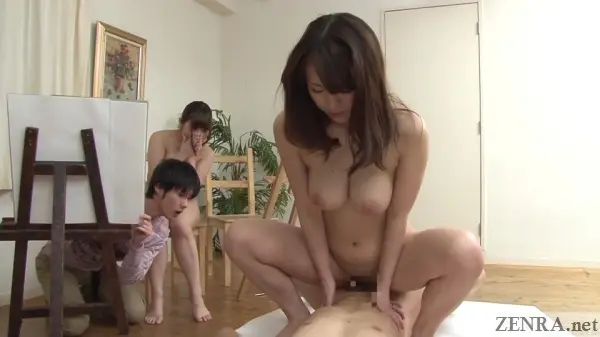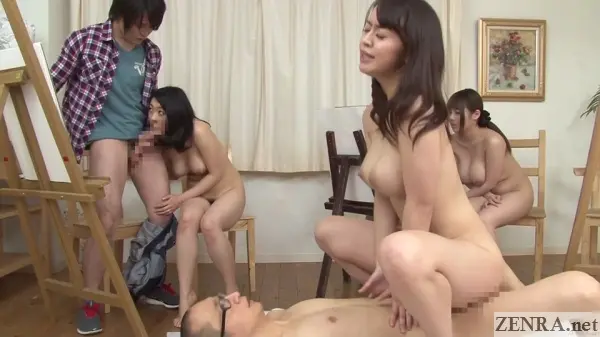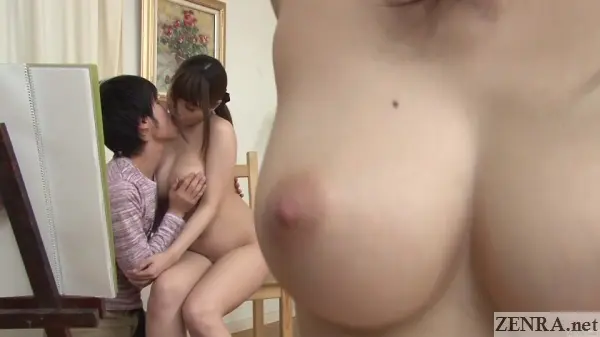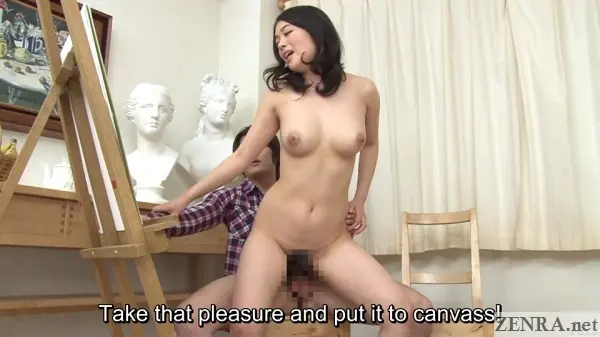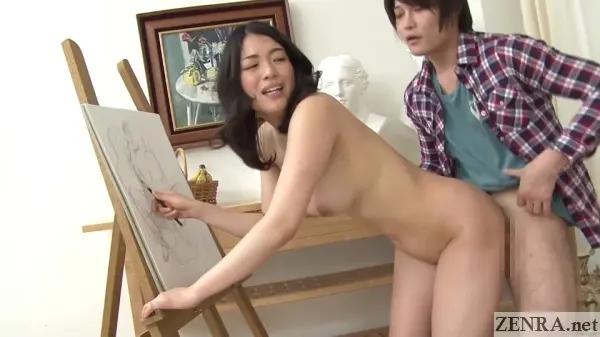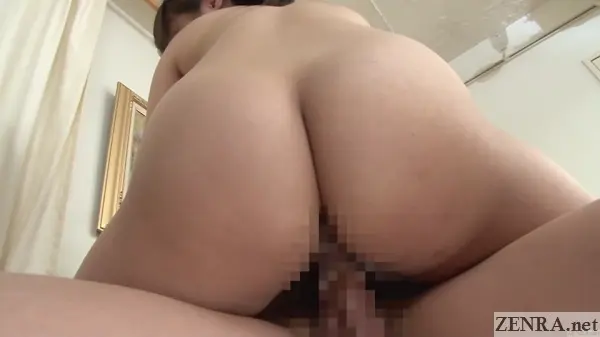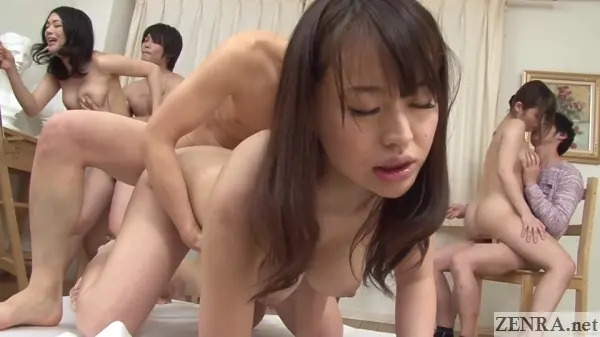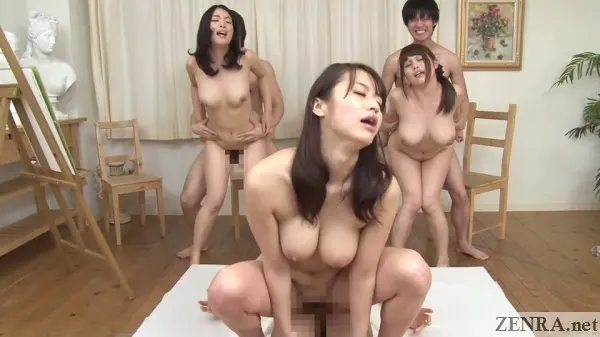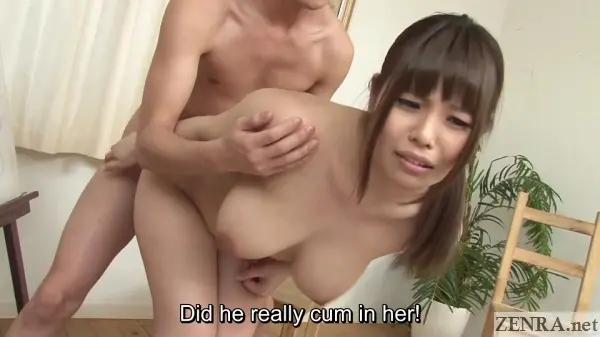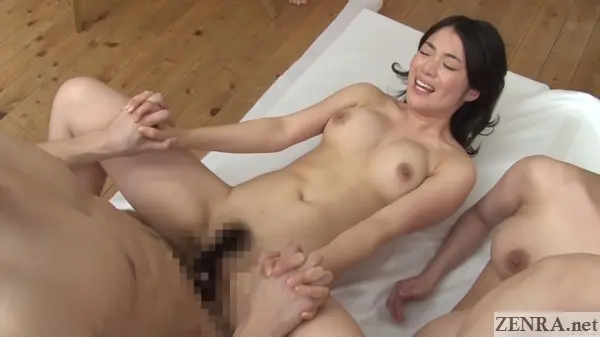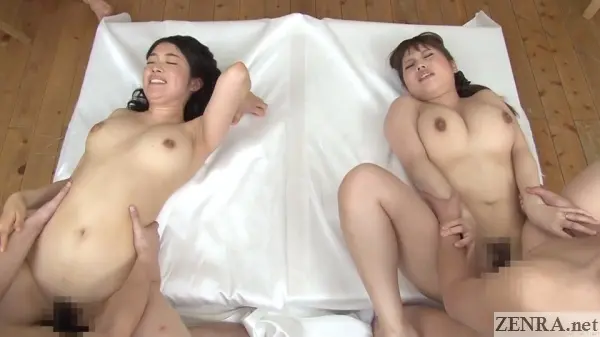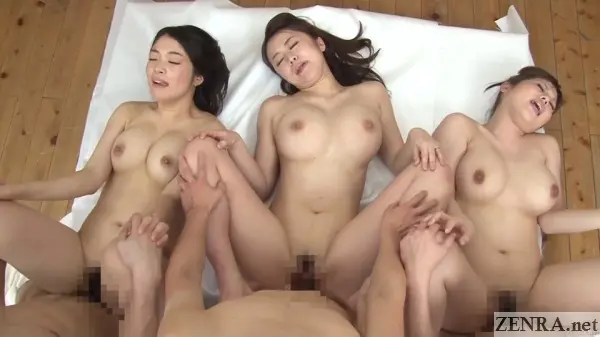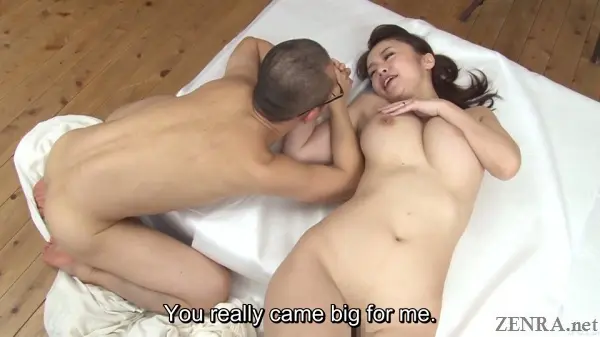 Young Step-Mothers Volunteer for Embarrassing Nude Art Class