VR Review Round up: SIVR-112, ATVR-046, EBVR-030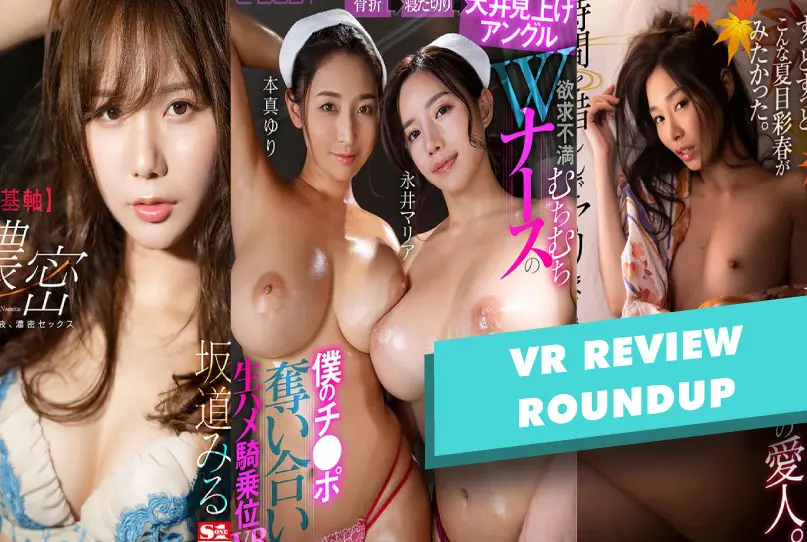 Welcome to VR Roundup Review, where we cover some recently released VR titles. All videos were viewed on an Oculus Go Gen 1.
SIVR-112 Miru Sakamichi
"All Scenes, Completely Uncut (New Standard) Mixed Body Fluids, Deep Sex"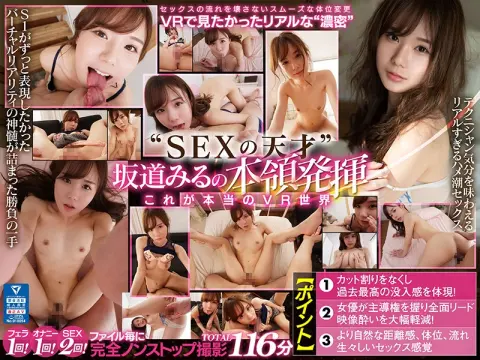 Leading the way for us is the ever great Miru Sakamichi in this different than usual title. The video is straight up hard and fast fucking with Miru giving her all. Deep suck jobs, loads of squirting, and body shaking orgasms aplenty. Like the title says, the camera follows the action mostly uncut for every scene.
The camera seems to be attached to the actors head, so you'll follow his movements. This camera angle is incredible. It feels much better than the usual static camera and feels much more immersive. The transitions from Miru sucking you off to moving below and fucking her are all great. As is seeing the camera and bed shake when Miru is jumping up and down on you. A fun, inventive camera angle not usually seen in VR videos.
As for the sex itself, Miru gives a great performance like in any of her better titles. The uncut action really let her get in the groove and felt much more naturalistic. And as usual she squirts like a demon. Miru also plays with her pussy a lot, which leads to more squirting. There's a scene where Miru is getting pounded and her legs and feet are absolutely just flailing around in the air without care. Just a stellar performance to go with the interesting camera choice.
At almost two hours long this title is a winner in all aspects save for one. The lighting is far too bright and washes out the color and makes it hard at times to make out the action. It is the one downer in this top tier title. If it weren't for the poor lighting this would be a 10 out of 10 and be one of my favorite VR titles. Despite that annoying flaw this is still a great title and recommended for VR fans and double more so for Miru fans.
9 out of 10
ATVR-046 Iroha Natsume
"Iroha Natsume Is Your Lover Day Trip To The Hot Springs Spent Fucking Non-Stop"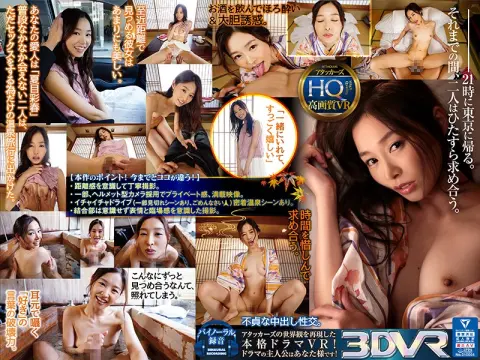 Coming up is the stunning Iroha Natsume in a simple but well done hot spring vacation getaway title. Iroha, for those that don't know, is an older lady type with a slender body and taller than most at 5'5". Small chested with a nice firm bum. Also drop dead gorgeous at 37 years old with silky smooth skin. Not as popular as the younger Miru but deserving of the same attention.
The video is a slow paced affair. Iroha makes the action go slow, from the teasing foreplay to the soft and sensual grinding. The best thing about this video is Iroha's hushed and sultry moans. A lot of JAV videos have girls moaning and shrieking like banshees (which has it's own appeal) but Iroha keeps her composure here. It is so enticing to hear Iroha's voice softly grunt and moan as the action ramps up and up. Recommend headphones and volume on high. Unlike the last video this is much more typical like most current VR videos but done to perfection. High video quality, great performance, and a great actress. Overall I thought this title was fantastic and suggested for anyone looking for a slow fucking time with a hot older lady.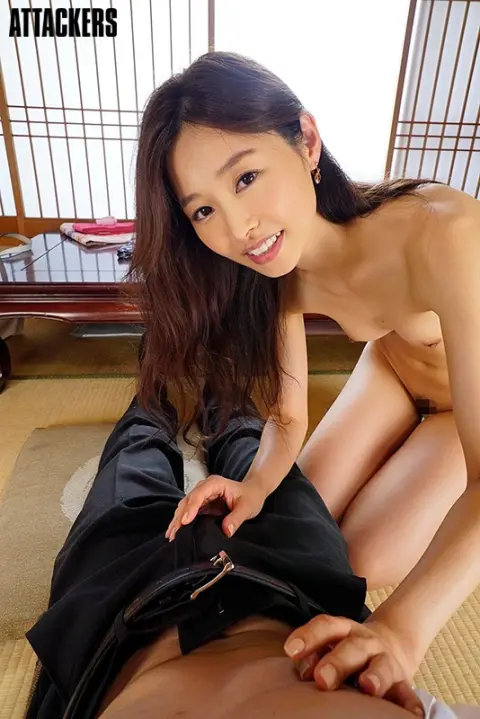 9 out of 10
EBVR-030 Yuri Honma Maria Nagai
"Horny Voluptuous Nurse Sluts Eagerly Vie To Ride Your Raw Cock Cowgirl-Style"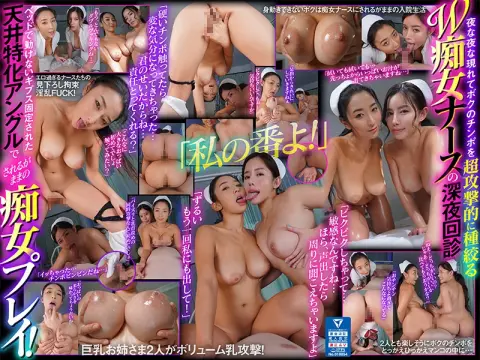 Finishing us off is a terrific threesome with the twosome of Yuri Honma and Maria Nagai. They play a pair of sexy nurses complete with uniforms as they give us some tender love and care. A solid and great title back ended by two voluptuous women. The title starts with Yuri and a slow paced blow job and then it is Maria's turn to care for you before both ladies come together for a rocking threesome. Yuri and Maria are great. Yuri's got that soft and jiggly body while Maria is more firm with her enhanced bod. Yuri's soft low hanging boobs and Maria's fun ass were my favorites from both women.
Unlike most duo titles, both women play with each plenty. Kissing, licking, groping, and lots of boob play; the action never gets too hot and heavy between the two but the girl on girl action will not leave you for wanting. Yuri is my MVP and highlight here. She is just so damn seductive and her soft breasts get toyed with by her and Maria. My only gripe with the video was the use of a fake cock in one scene. But overall this is a top down great video starring two delectable slutty nurses.
8 out of 10
Other Notable Titles
SIVR-119 Aika Yumeno: A carbon copy of Iroha's title down to the scenes and format. Still great like Iroha's but with Aika instead. All depends on your preference but I preferred Iroha's. However Aika is great here and has come a long way as a performer since debuting.
ATVR-047 Minori Hatsune: How great is it that Minori is back, so we get her in more VR stuff. She gives a solid performance and is her cheery self. A good title for anyone looking to see Minori in VR. Also her eyebrows look fantastic up close.
AVERV-012 Ai Mukai: A great high quality looking VR title with the beautiful Ai, who gives a nice extra deep face fucking. We're talking about two hands on her head, pumping blow job. Recommended for that great blow job alone.
In Closing
After our first VR Roundup, I might make this feature a periodic feature. A check in to see how VR is progressing from time to time. As we see with Miru's title, studios and producers are definitely experimenting in ways to change and advance VR. If you don't have a VR set yet, you should consider getting one, the future is getting brighter and brighter.
Til next time, Fried Chikan out
VR Review Round up: SIVR-112, ATVR-046, EBVR-030
Overall Satisfaction
0/10
Reviews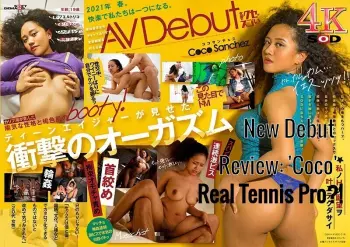 Meet new debut, 'Coco Sanchez'! But is she secretly a famous tennis pro? Read to find out!
Reviews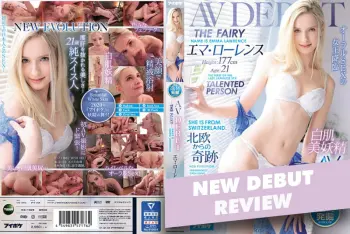 Fried Chikan with another New Debut Review. This entry stars the Tall Blonde Emma Lawrence.
Reviews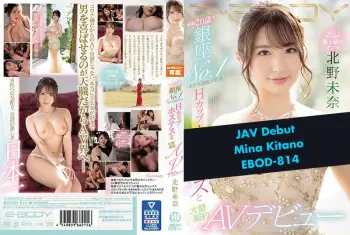 Ginza Hostess Mina Kitano joins the scene to flaunt her beauty... and take care of people's needs...