FC's Monthly JAV Watch: August 2023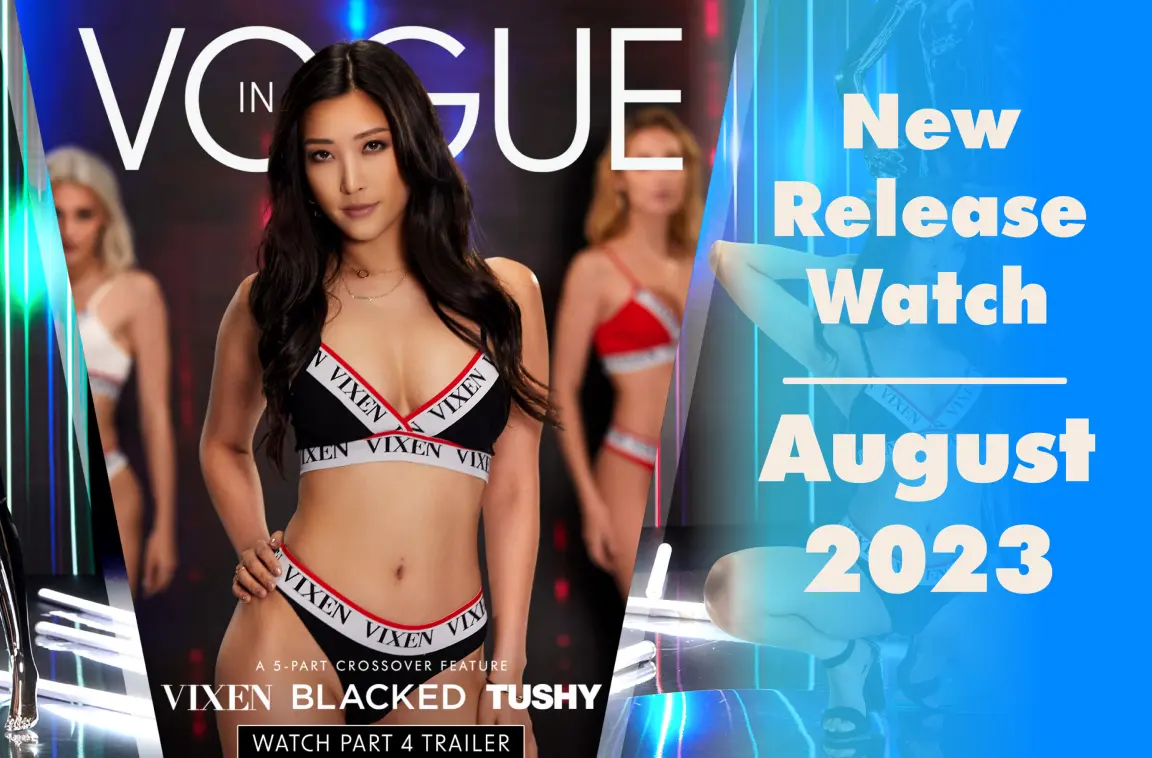 Vixen - In Vogue
Starring: Sumire Mizukawa aka Emiri Momota Tags: Lingerie, Uncensored
We start off with Sumire Mizukawa's (going as Emiri Momota) video with Vixen. Vixen for JAV fans who don't know is the premier maker in western porn right now. Few beat them out in quality and production. High quality scenes in luxurious locales with more slender figured actresses are their MO. Sumire makes her tour of western porn complete with the prestige maker. In this special 4 part series featuring some new and upcoming talent. A story based series about runway supermodels and the competition behind closed doors. Hot models screwing to get a leg up over another; a typical set up. Featuring some beautiful shots of the actresses on the runway in gorgeous and revealing outfits.
Sumire's scene is probably better than the scenes she has done for Brazzers and Reality Kings but here it's one of the weaker scenes in the series. For Vixen's standards it's just ok. She seemed to struggle to take her costar's big member. This series is really for Kelly Collins, a very promising talent who gets two scenes here. Her scenes with Apolonia Lapiedra and Christy White's scenes where the highlights. Still here you can check out Sumire uncensored and that very pretty pussy of hers. Worth checking out for Sumire fans and if you are unfamiliar with Vixen, I heartedly recommend the site in general. Sumire's trip to porn abroad has been really fun even if every video wasn't a smash hit. Really bold and gutsy of her to do so.
URE 097
Clone Ningen NTR Midnight Pool A mad feast that radically depicts the fierce acme of a highly educated beautiful mature woman is finally live-action! Starring: Yu Shinoda Tags: Doujin Adaptation, Pool, NTR, Swimsuits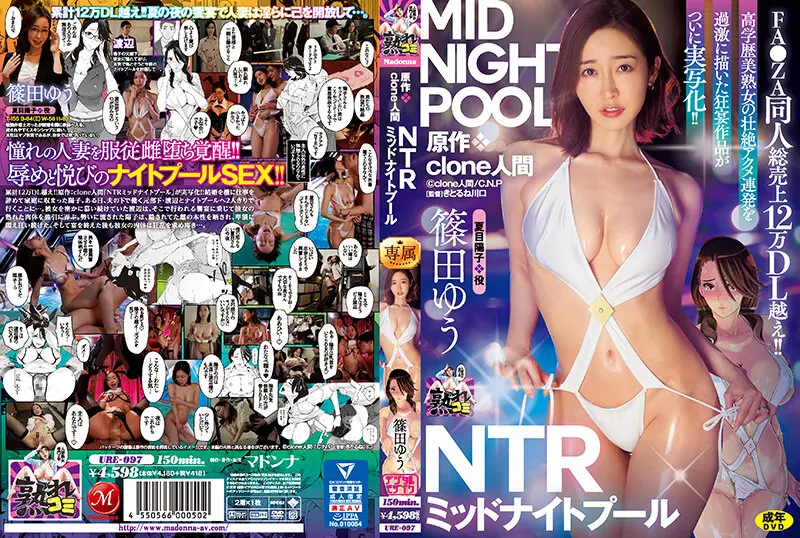 Now back to your regularly scheduled JAV with Yu Shinoda in the pool. Madonna's Ure Komi label is back with another doujin adaptation. They usually knock these out of the park and it's another homer. Adapting Clone Ningen's NTR Midnight Pool series. It is essentially about a wife cheating on her husband at a debauched after hours club. We get Yu at the pool in a really nice swimsuit, Yu pleasuring a host of men in bunny attire, and finally some Office Lady fun for Yu while sneaking around. Lots of public and sneaky sex fun. This is a great adaptation and one of the best videos I have seen all year. Yu has still got it.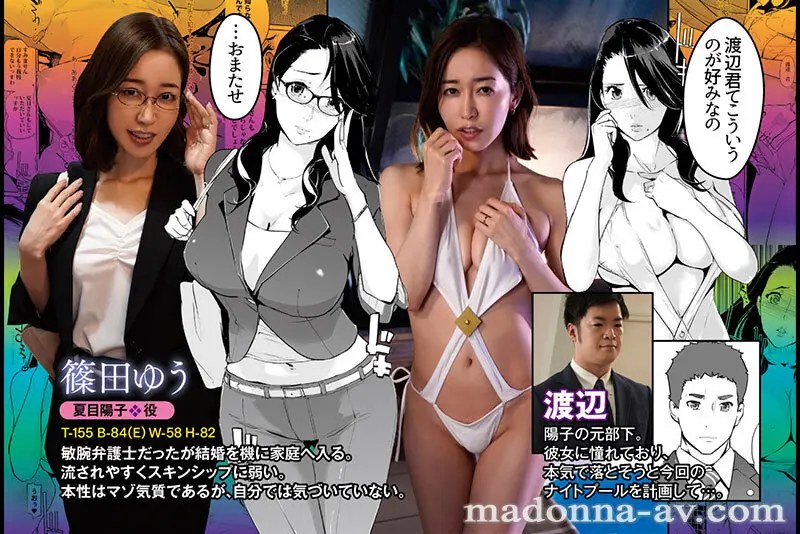 Over the course of the video we see Yu turn from sexually frustrated and reversed wife to a little horny sex kitten. All well shot, produced, and acted even the sets look extra nice. Ure Komi is one of the best sub labels out there, always quality. Meanwhile Yu looks amazing and performs well; this is just a great video all around. Side note: the pool scene which should be feature an orgy in the background is the least convincing orgy ever. Obviously they couldn't get enough female background actors so it's mainly guys swimming in the background. Not a deal breaker but a funny observation. This gets a Must Watch from me; a fantastic video and Yu's best so far this year.
STARS-894
Girlfriend's perverted face that only I know. Rei-san, who has a reputation for being beautiful in the company, and a secret office love. Starring: Rei Kamiki Tags: Gonzo, Office Lady, Girlfriend, Light BDSM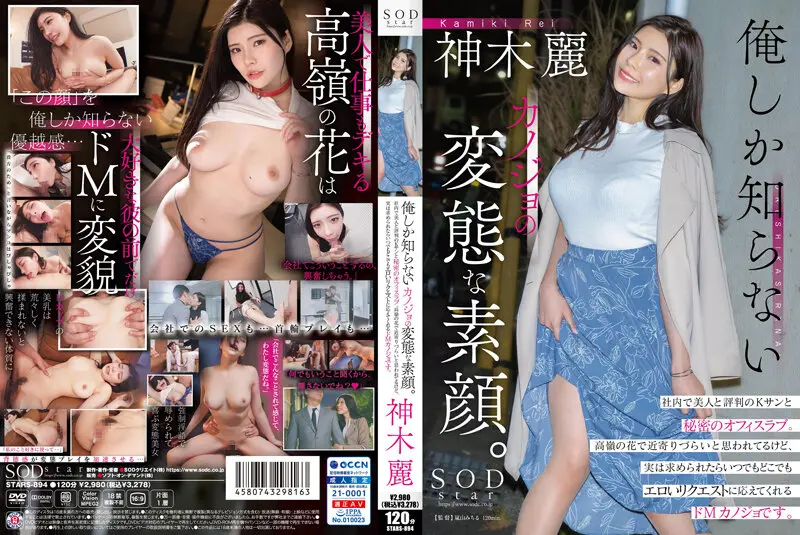 Next up is Rei Kamiki's latest. Rei's become a regular watch for me now. An improving performer, that great body, and that oh so beautiful face is hard to resist. She is certainly the one to look out for at SOD at large. Our video has her playing a beautiful and aloof Office Lady who is in a secret relationship with a coworker and is also quite a submissive lady. The BDSM aspect is light and the portrayal quite sweet. We get some collar work, spanking, and general submissive play from her. This is a loving and ready sub in Rei.
The filming style is Gonzo with plenty of close ups and zooms in. My least favorite part of the film. The gonzo angles didn't work for me and the lighting was off for a lot of it. Which is a shame because when the filming style went for a more traditional angle they did so really well. Like in their glamour shots of Rei. This feels like an up and down film because of it. On the up side is Rei's great performing; she played the willing sub well. Overall it's worth checking out; Rei's beauty, acting, and body are worth the price admission. If you like Gonzo too then it's a Must Watch.
ABF-014
More, Juice 120% Minoshima Meguri Starring: Rei Kamiki Tags: Sweat, Squirt, Wild Sex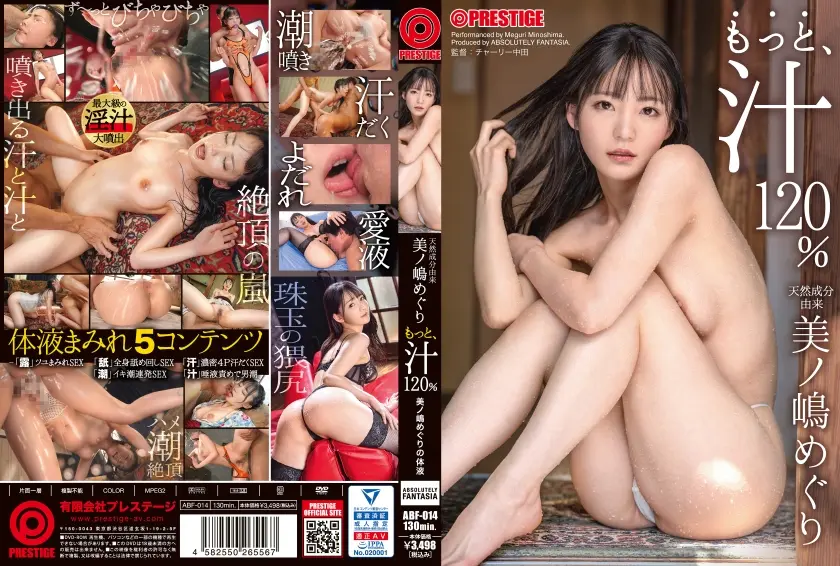 Meguri Minoshima stars next in Prestige's wonderful 120% Juice series. Meguri is a newer actress with Prestige who has a pretty face and was a so-so performer at best. I say was because she has improved quite a bit since her early days. A lot more animated, spirited, and wild in bed. Her marked improvement has been nice to track. In this wet and wild video she shows in all. Par for the course of this series every scene should and does leave Meguri dripping wet with sweat, squirt, spit, and spunk. Her skin also gets very nicely red and flush afterwards. Also her body is either a bit fuller now or I didn't give it credit the first time I watched her. A great entry into the series with Meguri putting on one of her best performances. It nets a Watch rating: this little cutie has loosened up nicely.
HMN-443
Akari Mitani's One Week Butt Routine Spending With A Masochist Kun ~ Every Day She Enjoys A Powerful Face sitting And Creampie Sex With A Shaking Beautiful Ass ~ Starring: Akari Mitani Tags: Ass Play, Face sitting, Threesome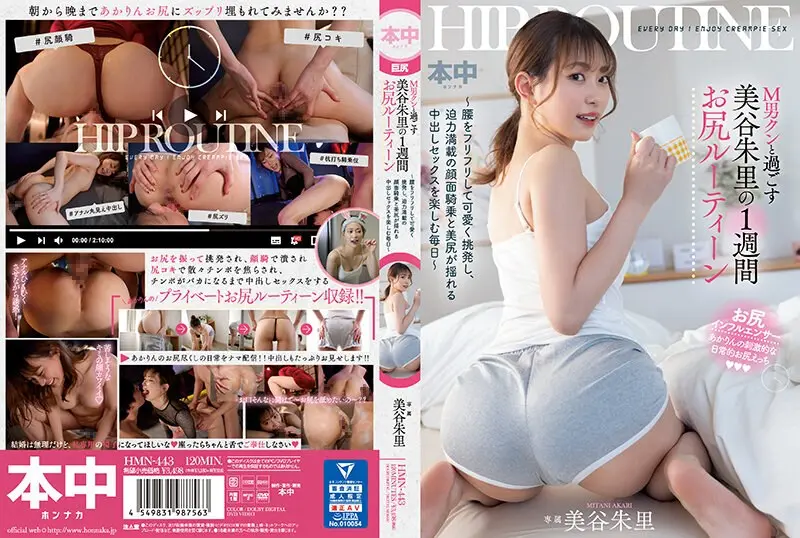 An older one from late July with Akari Mitani. It was too good to pass up talking about. This is an ass-tastic video staring Akari and Akari's fine ass. Akari's been called Kurea Hasumi's protégé jokingly but they aren't too unlike. Both have fit slender figures with buns of steel for asses. The only thing missing is Kurea's femdom and truly mean streak. Akari is just too nice a chick. Here she is all smiles and laughs as she stuffs her ass into the faces and dicks of willingly submissive men. Her happy and positive attitude is infectious. What a cheery delight to watch, it will leave you with a pep in your step afterwards.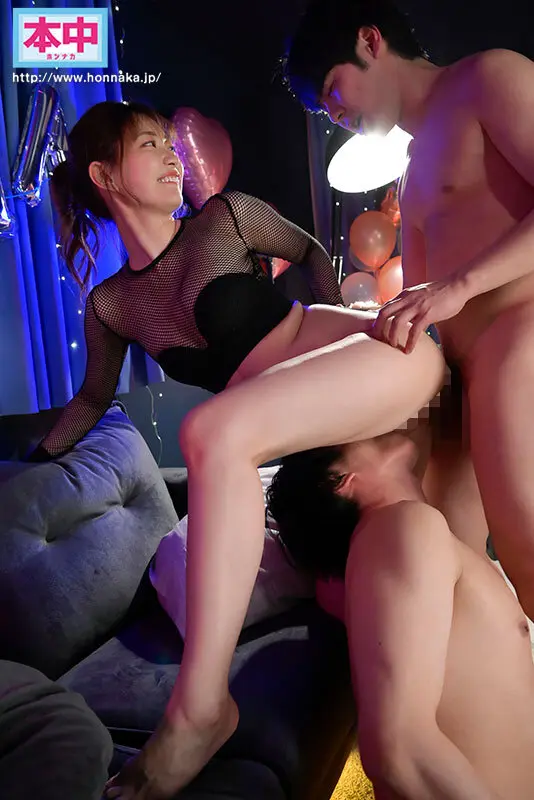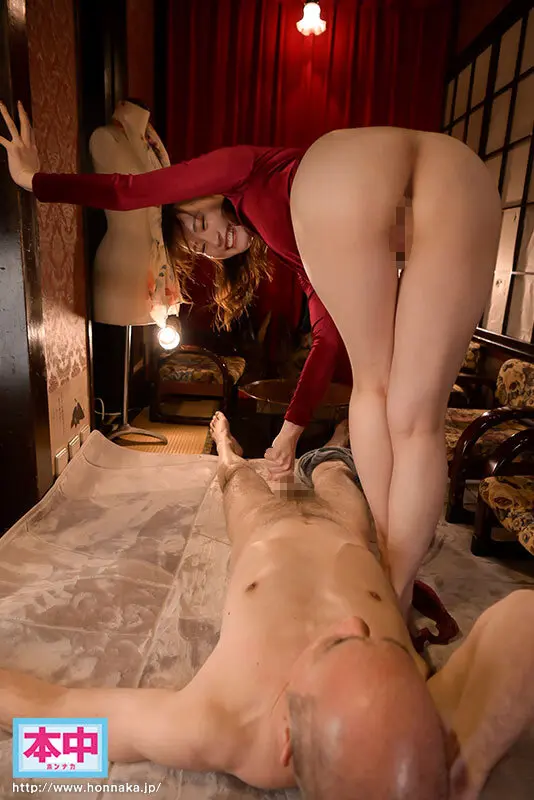 Our video gives us loads of ass action. From close ups, to face sitting, to piston pounding cowgirl sex. Ass lovers will delight. It's not all rainbows and smiles however. Akari's makeup butt makes another appearance and it's a little distracting. She's struggling with blemishes on her great ass and it is very apparent when they cover it up with makeup. Akari has such a great ass this is it's only downside. Still I'd want that makeup ass in front of me all day. Despite that blemish Akari's ass and downright cheery attitude makes this easily a Watch. A smile that can brighten up your day and an ass that can end it happily.
SSIS-722
Even If You Cum 10 Times, Even If Morning Comes Koyoi Konan Wants To Be Fucked At A Love Hotel Sleepover Party Starring: Konan Koyoi Tags: Gonzo, POV, Documentary, Party Girl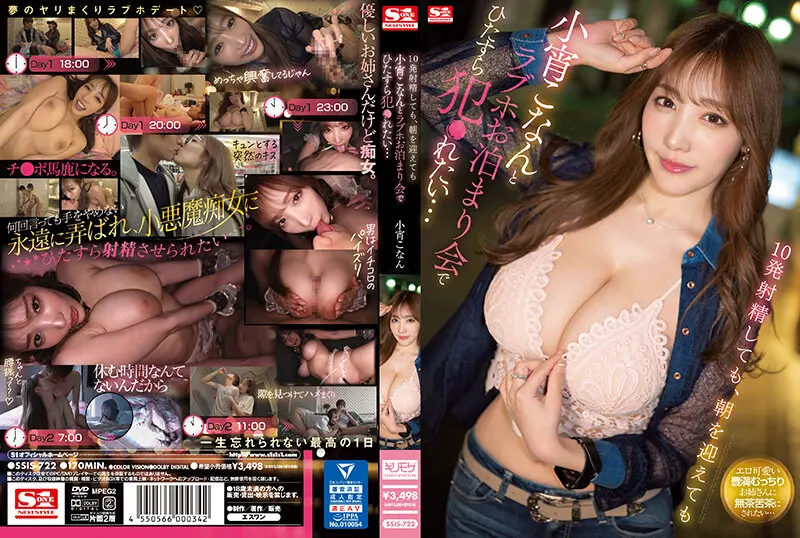 Konan Koyoi is back after a short hiatus. Good news the big titty rising star from S1 is back but it's with Samoari. It has all the classic Nipple man trademarks; good and bad. A documentary video with a gonzo style and loads of close ups. Sub leaning men with more assertive and aggressive ladies. Complete with great outfits and bad camera angles. The only thing it's missing is the big focus on male nipple play. Overall it's not too bad. Better angles than some of his other videos. I still have to give it a Skip. I just don't like his filming style. I do like his wardrobe choices and that he gets out nice assertive performances from this female talent. The poorly shot video is just too off putting for me. Still Konan performs nicely in it and better yet she is back! I want lots of more Konan maybe just not like this.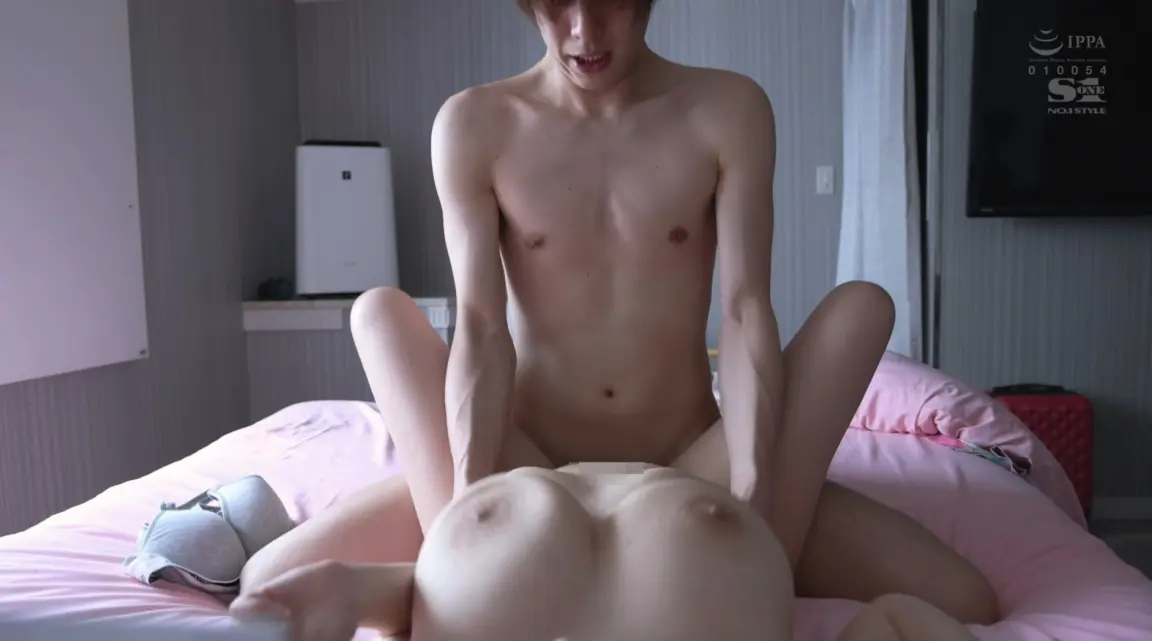 MEYD-830
10 years of marriage, couple cafe with my wife A Couple Who Reaffirmed Their Love Starring: Ai Sayama Tags: Married Couple, Partner Swapping, Loving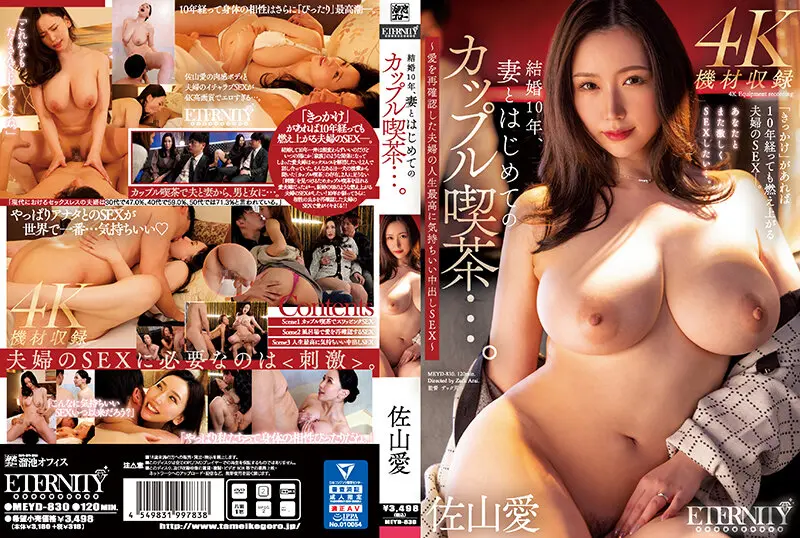 Next up is Ai Sayama in this plot by Tameike Goro about a sexless married couple. They decided to spice up their love life by visiting a couple's café. This is a video that starts out as very interesting and different then peters out to a normal video. The first full sex scene has Ai and her husband watching another couple making love right in front of them. The two get so horned up they start having sex and switch partners. A really fun start with a bit of partner swapping. After that however all we get is some shower and hotel sex. Nicely done but pretty vanilla. I wished they kept up with the whole couple tries new and exciting things angle. Overall it's a nice video about a loving couple with a good performance by Ai. It just could've been something special if it stuck with the beginning idea. Still worth watching.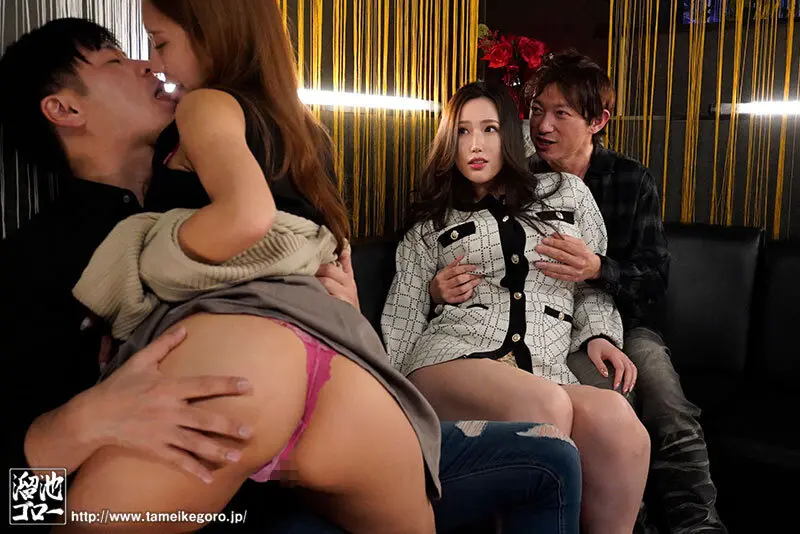 SDDE-701
Very Long Professional Kiss Instructors. Licking Individual Instruction Deep Kiss Preparatory School Seminar Starring: Misuzu Kawana, Hana Kano, Himari Kinoshita Tags: Kissing, Public, Funny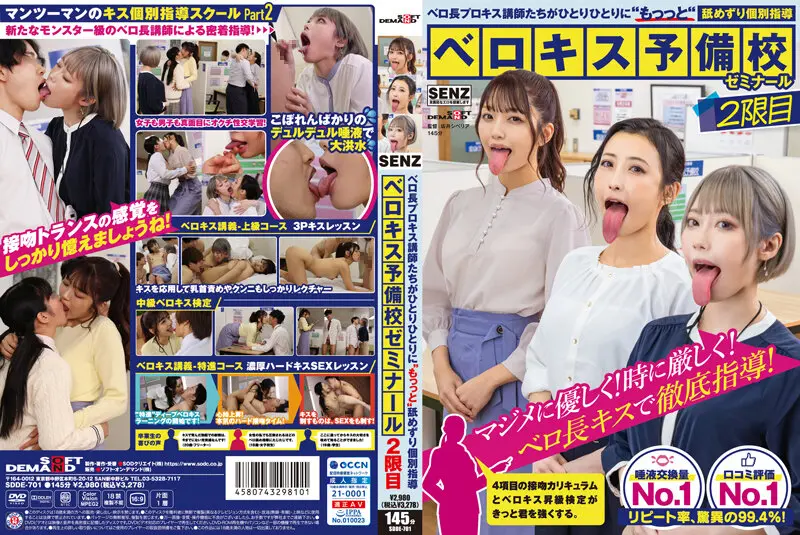 We go from plain to weird with sublabel Senz's latest offering. The set up is simple a kissing school seminar to teach students the proper way to use their mouths and tongues. Starring Misuzu Kawana, Hana Kano, Himari Kinoshita as the trio of instructors. This is classic JAV; weird, strange, and yet still oddly enticing. Even though its all kissing focused we still get some sex; a scene for Hana and a nice threesome for Himari with Misuzu supporting. The kissing is the highlight especially the girl on girl ones. Himari is so cute as the teacher and it's nice to see her tower over the smaller students. Her and Misuzu get a hot and heavy make out session too. An oddity worth checking out.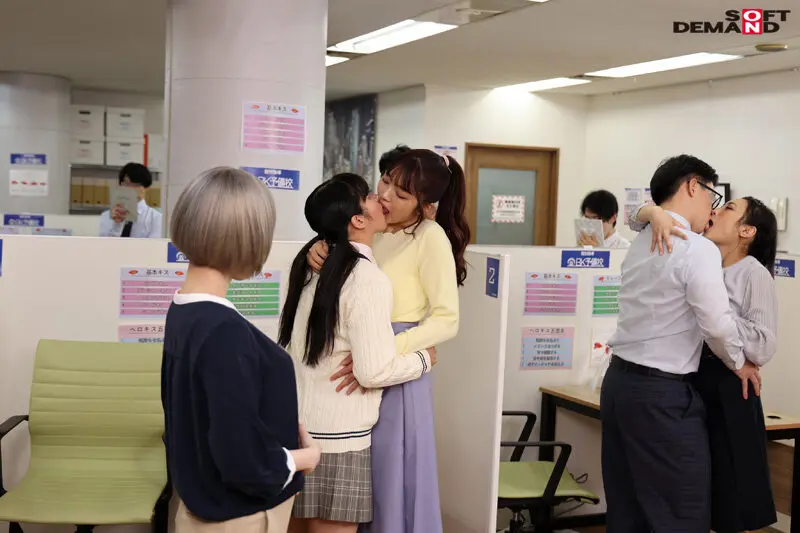 SSIS-798
I'm close to getting married to you but I'm sorry for being a horny bitch bride who gets fucked every week by my ex-boyfriend Starring: Ichika Hoshimiya Tags: Cheating, Bride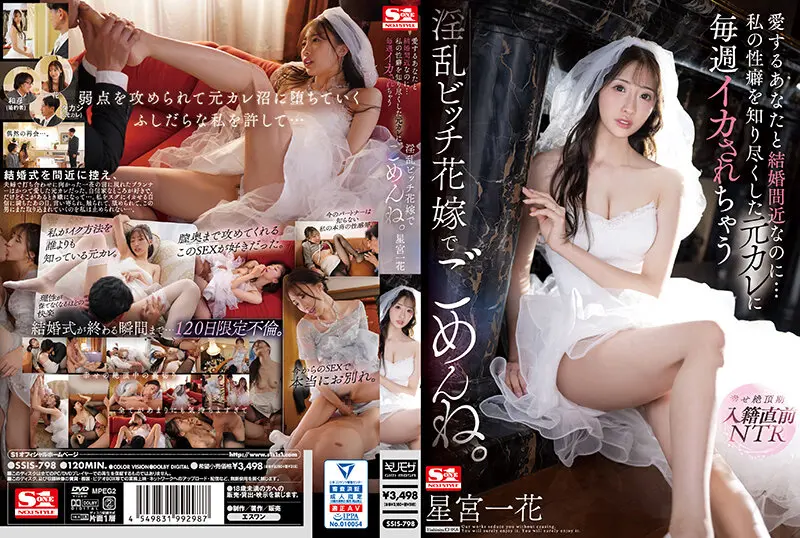 Next up is tall Ichika aka Ichika Hoshimiya. I first watched Ichika on a lark and I am glad I did. This tall leggy babe with S1 is going under the radar. A lot more fun than I first thought, she is a nice actress with the star studded studio. A good performer with a fun long and lanky body. Here she stars in your typical cheating bride video. Ichika on her wedding day getting in some extramarital affairs. They make full use of her wedding dress with a blowjob and a full sex scene in it. It's fun watching them navigate around that big dress while fucking. She also wears a nice dress for the reception. Ichika is dressed to the nines for this one while looking radiant on her wedding night. It's a rock solid video from a quiet name.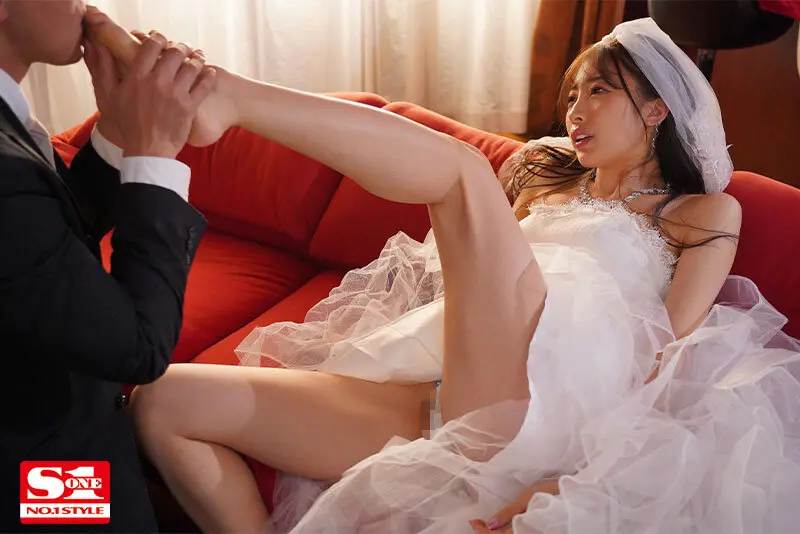 STARS-879
Withdrawal Visit Support A Gentle Maid Who Secretly Supports Sexually Covered Cocks With A Smile Starring: Suzu Honjo Tags: Caretaker, Free use, Deepthroating, Slender, Cheating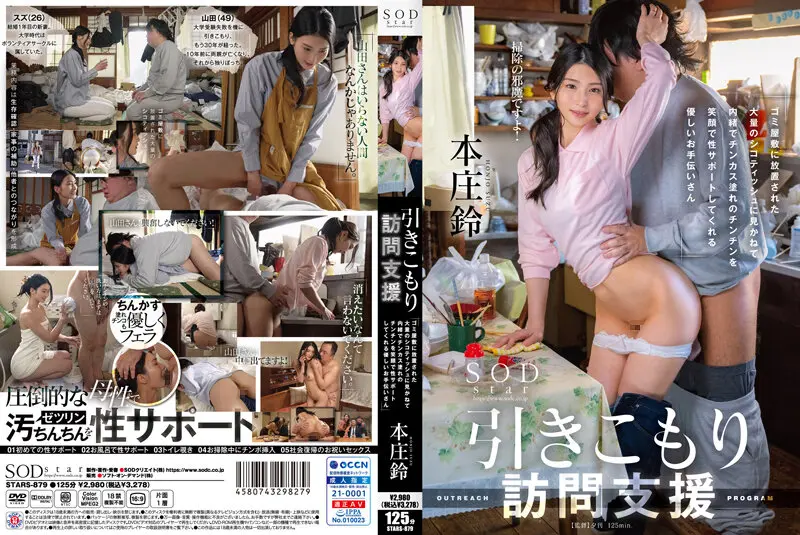 Suzu Honjo might not be the strongest or loudest performer but when a role fits her she soars. Like in this video where she plays a loving caretaker for men who are in tatters. Not only caring for them but letting them use her body freely. She plays the role well while playing it subtly. Reacting well when he shoves his dick down hard for a deepthroating blowjob or while doing her doggystyle as she's trying to clean up. This is a good Suzu performance. She looks great in it too; her tight ass and those rock hard abs. Later on there's a twist and it ends with a pretty wholesome cheating scene. It's a good video that gets a Watch from me.
HMN-441
Cheating Investigation Harlem Slut W Big Ass Punishment Reverse Les Strong Teasing / Pursuit Ejaculation Stakeout Cowgirl Creampie Starring: Yui Hatano, Mizuki Yayoi Tags: Ass, Threesome, Documentary, Lesbian, Slut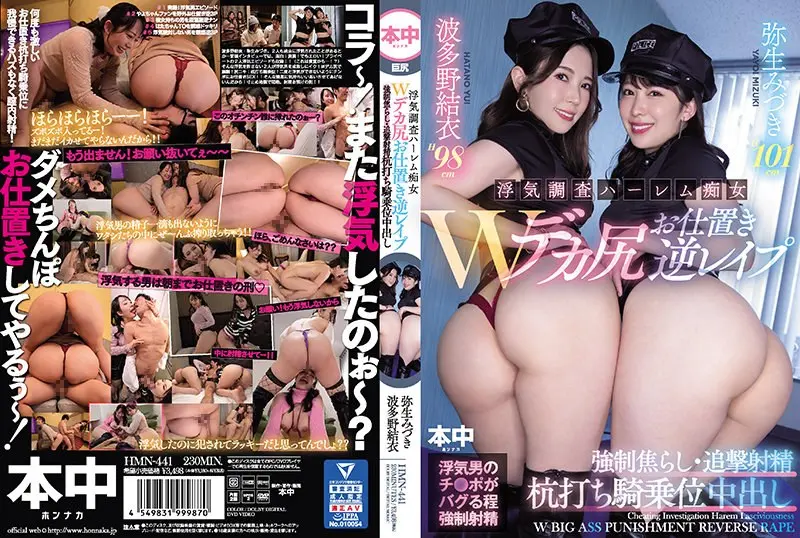 One look at the cover and it had me. Mizuki Yayoi with quite possibly the best ass in JAV right now with the GOAT herself Yui Hatano and her underrated ass. Yui's gotten a bit bigger and fuller figured in her older years. Not as shapely as it once was but a fine rump to pair up with Mizuki's monster. A fun duo in this Hon Naka joint with super director Nao Masaki. It's got all the ingredients now how does it pan out? I am pleased to say; pretty well. The duo have a nice chemistry and work well together while bringing the energy moment to moment. We even get some nice girl on girl action between the two.
This is your standard Nanpa type video with sub men and out stars being aggressive sluts playing with who they want and how ever they want to. It's a Samoari video with just better angles and camerawork. As for the highlight watching Yui kiss and suck on Mizuki's ass was really nice but the hotel scene in the middle gets it. Just great riding and energy from out two leads. Just fun and spirited vibes from the two while pounding away with their great asses. For anyone complaining about weak threesomes in JAV just show them this.
SSIS-823
I'm Standing Upright And I'm Pinched By The Wall And The Buttocks And I'm Sorry I'm Dead! miru Starring: Miru Tags: Clothed sex, Slut, Squirting, Public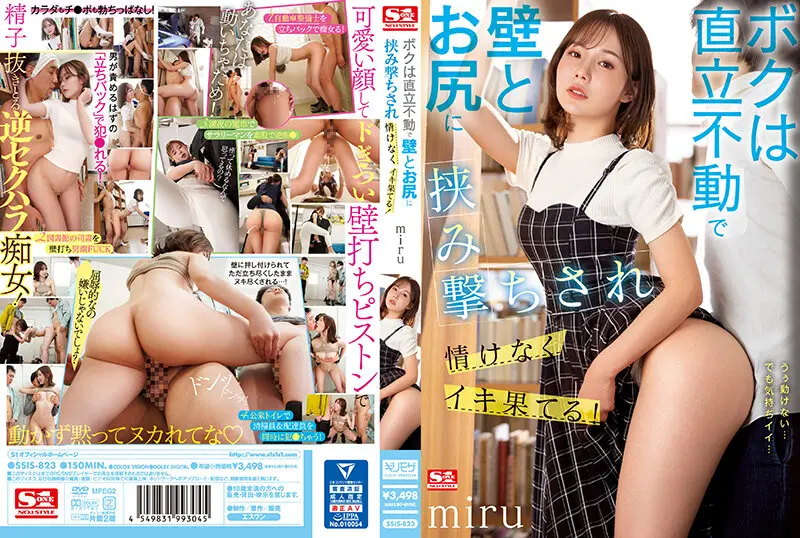 We cap off with Miru in a great video. The best performer at S1 continues her reign with another banger. It simply puts Miru in different public situations while she seduces men. Keeping her clothes on for most of the action while being in charge. I love seeing smaller women domming larger people. Seeing the tiny Miru press up against men or covering their mouths with her hand. Gyrating her hips on their dicks or stuffing their faces with her ass. My highlight was the library scene. Miru all in tis conservative outfit while getting up on a step ladder to shove her pussy in a man's face. A case where a she fucks him rather than the reverse. Great production, great outfits, hot sex, and a stellar performance by Miru. This is an easy one to give a Must Watch.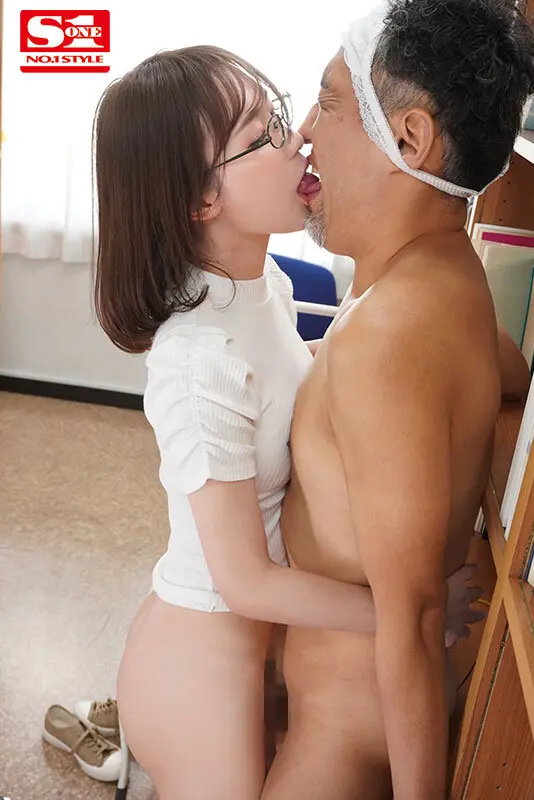 In other videos Yura Kano got a sunburn video. Sporting a shockingly dark tan line. Mei Washio also starred in a European inspired historical drama. Quite rare in JAV. We got a comeback from a gal called Akarin. Finally Yotsuha Kominato is quietly improving quickly, living up to her massive sales numbers.
Top Lists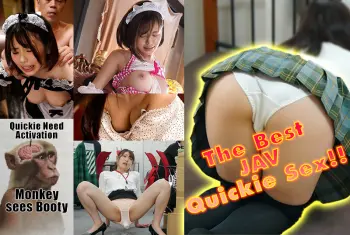 Quickie Sex is something that everyone desires. That primal urge that bubbles up when you're hit with something erotic. Let's look at some JAV that feature some great raw quickie sex!
Top Lists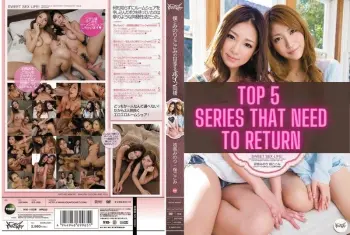 I'm back at it again picking out 5 of my favorite JAV series that deserve to be revived. Join me as I revisit some true classics with this list.
Top Lists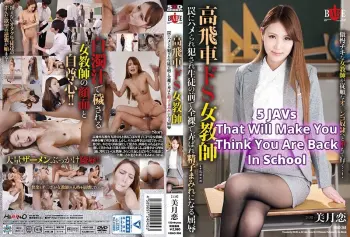 5 JAVs That Will Make You Think You Are Back In School - Return in class with curvy teachers and horny students in these amazing School JAVs! Read the article on ZENRA.NET!