BREAKING: S1's big reveal tomorrow. Do you know this BABY? Yes we do!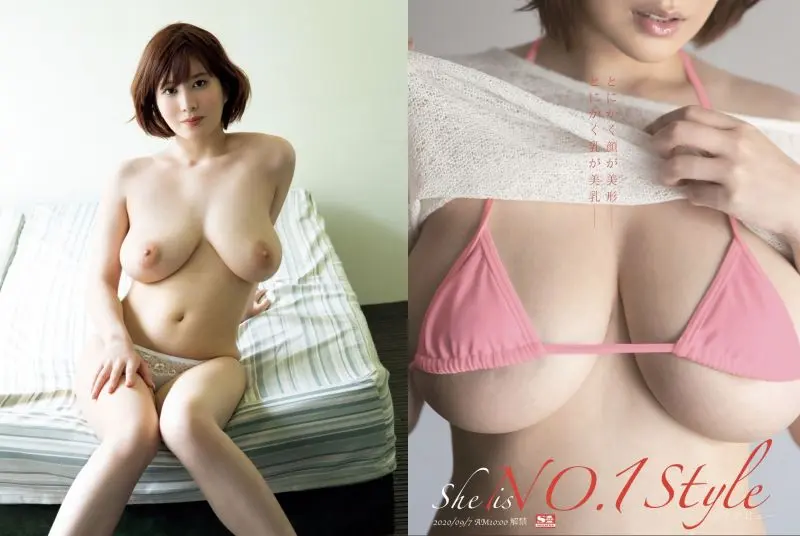 It's a glorious Sunday and I woke up with glorious wood, how about you all? To help everyone get up in the morning S1 has, for the third consecutive day, put out this tantalizing teaser (actually the earliest mention was on Aug 21):
This gives about half of the Japanese blogosphere a collective hard-on. Who is this beautiful bust? S1 will unveil her on Monday tomorrow morning, 10am Japan Standard Time. Immediately some fans make the association with Shion/Rion/Rara, due to the comparable breast size and some similarity of the lips and chin. While Rara Anzai has gone missing for several months, (her last solo title was on July 4th) and her missing August and September's monthly solo titles isn't explained by the pandemic. Neither her agency 8MAN nor anyone in the industry is letting out a breath of her whereabout and intentions. Rara has a history of disappearing without any announcement or explanation or even a wave goodbye or double-even upon her return any explanation or acknowledgement that she had left both the industry and the fans hanging (some say dying) with previous departure.
As Rara Anzai she made only 8 solo titles, the fewest of her three incarnations. So her fans (I should count myself too) aren't having enough of her tits… ehh… I mean her, HER, yet. So some fans in the Japanese, Chinese and English interweb have been speculating or counter-speculating if this mystery busty beauty is the announcement that Rara is back, or even… repeating her previous antics, change her nom d'porn and debut as a forth incarnation of herself.
Considering all the factors, we can be pretty confident the answer will be proven NO. (as a great man said, "we shall see") Without giving the full analysis, we will just come out and tell you who we think will be unveiled tomorrow. She is Aka Asuka 有栖花あか:

Her Twitter account opened in August, but her first tweet appeared only last Friday (in sync with S1's teaser tweets), promoting her big Gravure debut Big Baby on Sept 25th. Earlier in the August 14 issue of weekly magazine Friday, Aka Asuka already made an appearance, even giving some looks of her magnificent tits and even a little hair.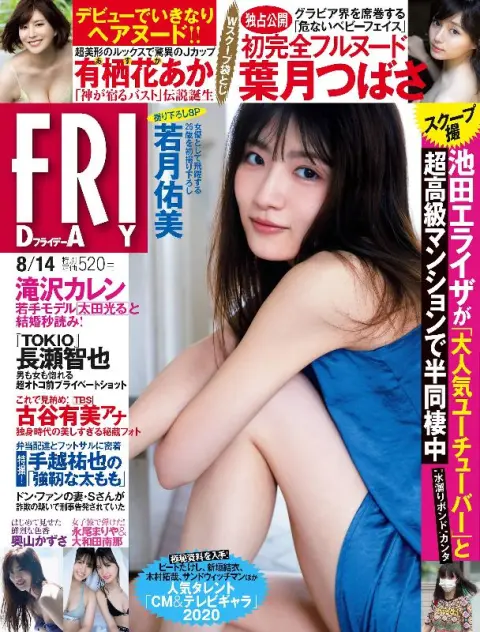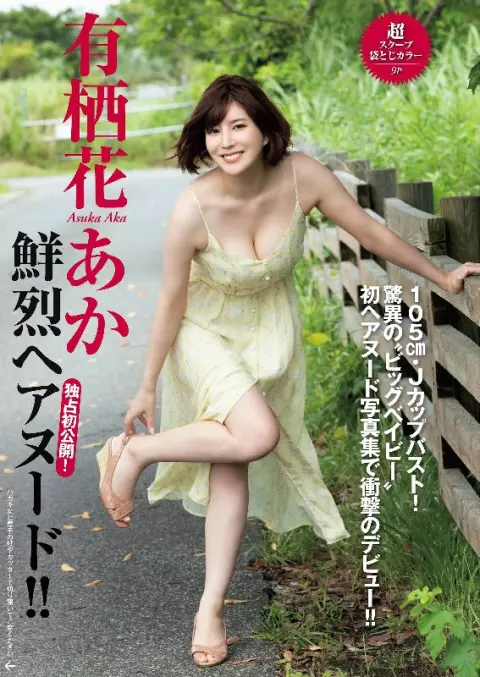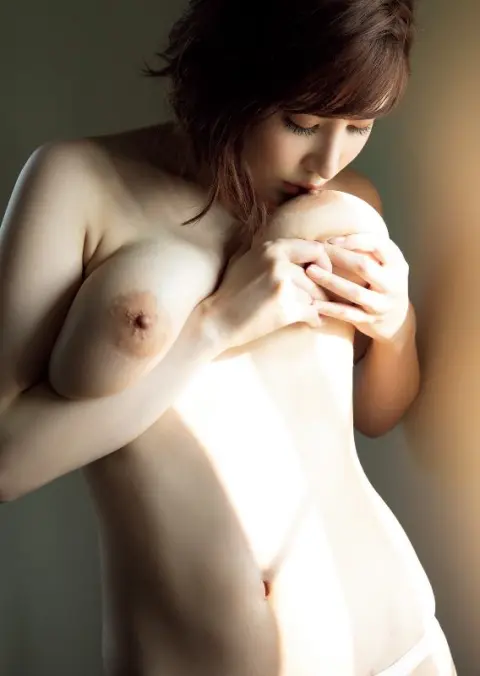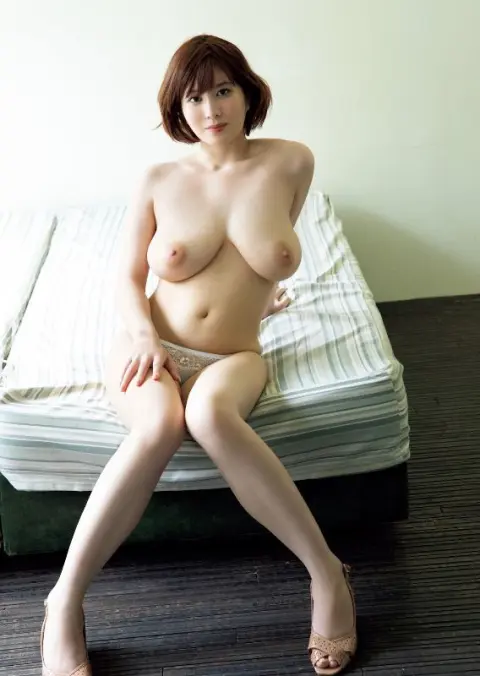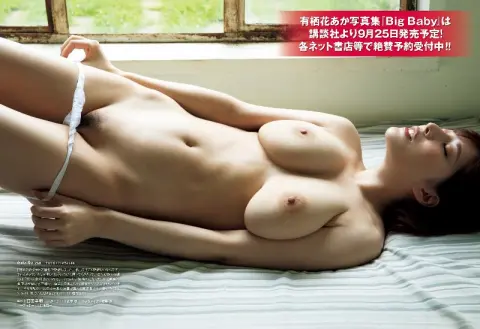 Hmm I'm sure you don't need my two cents, but I give it anyway, I'm a generous guy. Some of these photoshoots are kinda not great. Yeah, not ugly exactly but kinda meh. Hopefully S1 JAV director will do better with such an amazing figure.
And circle back to Rara Anzai. With S1 dropping the tiny detail that their mysterious big debut having nominally identical 105cm J-cup breasts as Rara Anzai, it fueled both the speculation that this is actually v4 of Rara Anzai and the almost-opposite speculation that this is not her but a replacement for her. IMHO both are not holding any water. As I said I won't re-thread all the analysis and debate over the different body parts and the business logic etc (but the big hint that convinced me was S1's spamming "baby" emoji is a reference to the title of her gravure book) But I do want to highlight my angle that S1 is always developing new talents which may duplicate or overlap with some body type and/or persona existing in their roster. Especially with the fickle history of Shion/Rion/Rara, no one, not even herself can be sure she will be in service for any length of time. If a big tits girl with decent face enters the industry, I think it's unthinkable that she would not be interviewed by S1 and giving a serious consideration. This would not change no matter if Rara signed a "rock-solid" contract nor if she announced a permanent retirement. After all, if this busty girl, named Aka or whatever, ended up knocking off Rara Anzai's top position, there is absolutely no business logic that says S1 would prefer this girl to be contracted to a studio other than S1.
Before concluding, with Aka coming on the scene, and Rara Anzai continue to be missing (well there's still a faint hope that S1 announcement of next batch of JAV tomorrow will bring her back, but not as that Baby). There's much discussion of her. I hope to put together a brief career biography of this legendary busty babe soon.
Meanwhile, consider holding off your regular fapping habit until tomorrow morning 10am JST (holding your breath is not recommended).
Gossip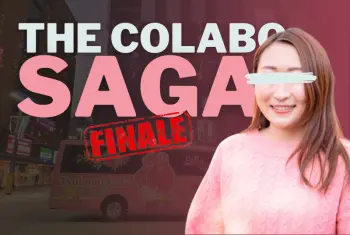 In this final edition of The Colabo Saga, we get into the nitty gritty of the audit request against the firm & the verdict handed down to them by the metropolitan government. Don't skip the finale!
Gossip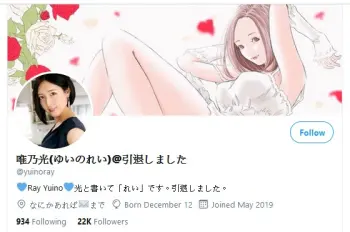 JAV Career Movements: retirements, revivals etc: Rei Yuino, Meguri, Miku Abeno, Mahoro Kamiki, Toka Rinne
Gossip

JAV Career Movements: Oppai bounced JULIA and Matsuri Kiritani, greps busty newb Haru Kawamura