Aya Miyazaki's Descent Into Depravity
Published : September 20th, 2023
Written by jmsorry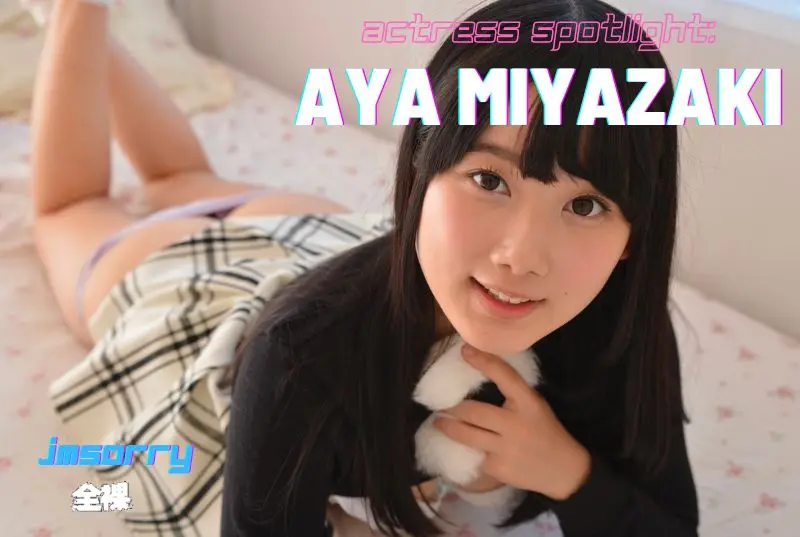 | | |
| --- | --- |
| Name: | Miyazaki Aya |
| Birthdate: | June 20, 1995 |
| Height: | 160 cm |
| Measurements: | W56 cm - H 81 cm - C36B |
| Zodiac: | Gemini |
AV surely is one crazy industry, but the truth is that the real freaks of nature only come out once every blue moon. Crazy, but also legit pretty ones - now those ones are even more rare.
One of them precious gems is the petite princess Aya Miyazaki.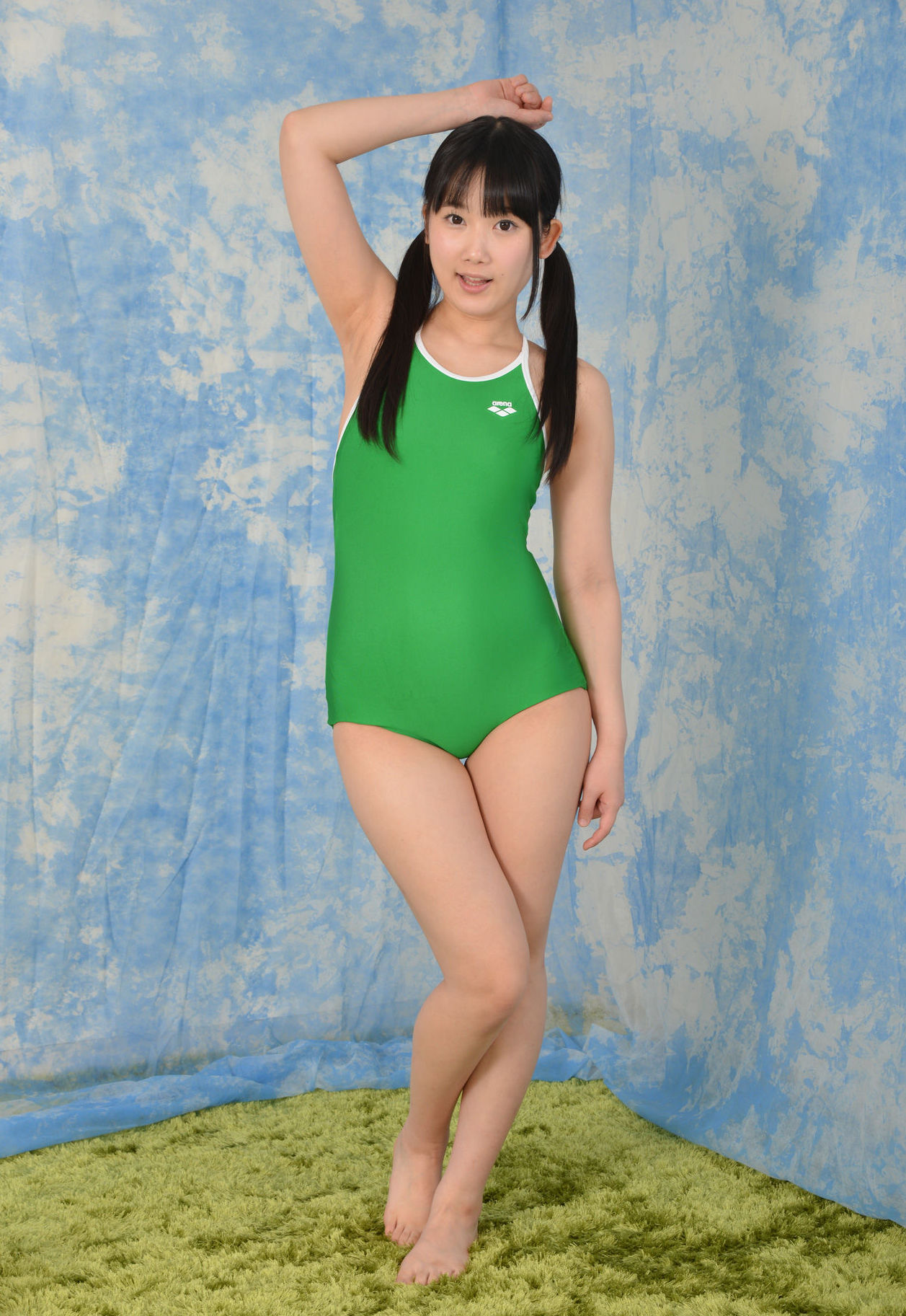 Aya-chan has had a long and rather colorful career. Aftering debuting in April 2014, she jumped from one studio to another. She literally did everything, from drama, faux documentaries, to wild fetish videos that only the bravest can do.
She is also apparently lesbian, or maybe bisexual. Her relationship with Sora Shiina is an open book, and she did multiple videos exploring this angle of her personal life.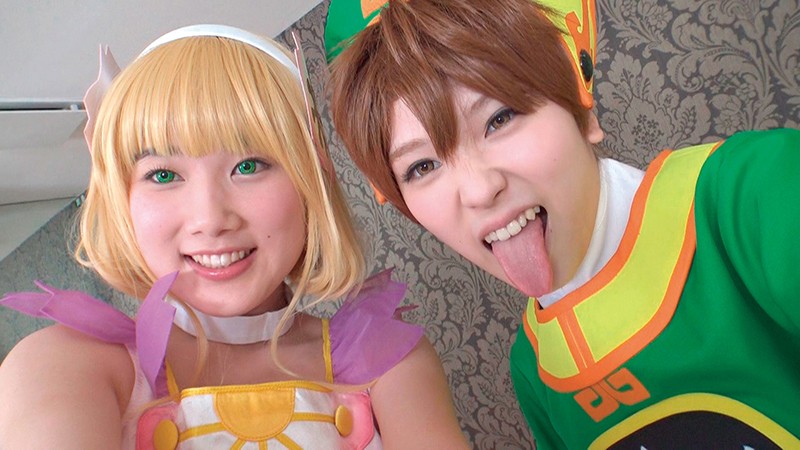 What makes these all crazier is that she really doesn't have to do any of these. She has a cute, more than-average face, fitting of an idol or actress. She is also quite talented, and she has been working on her music career even while doing JAV. Most importantly, her positive energy and enthusiasm are bottomless, and there is no question that she is a hard worker.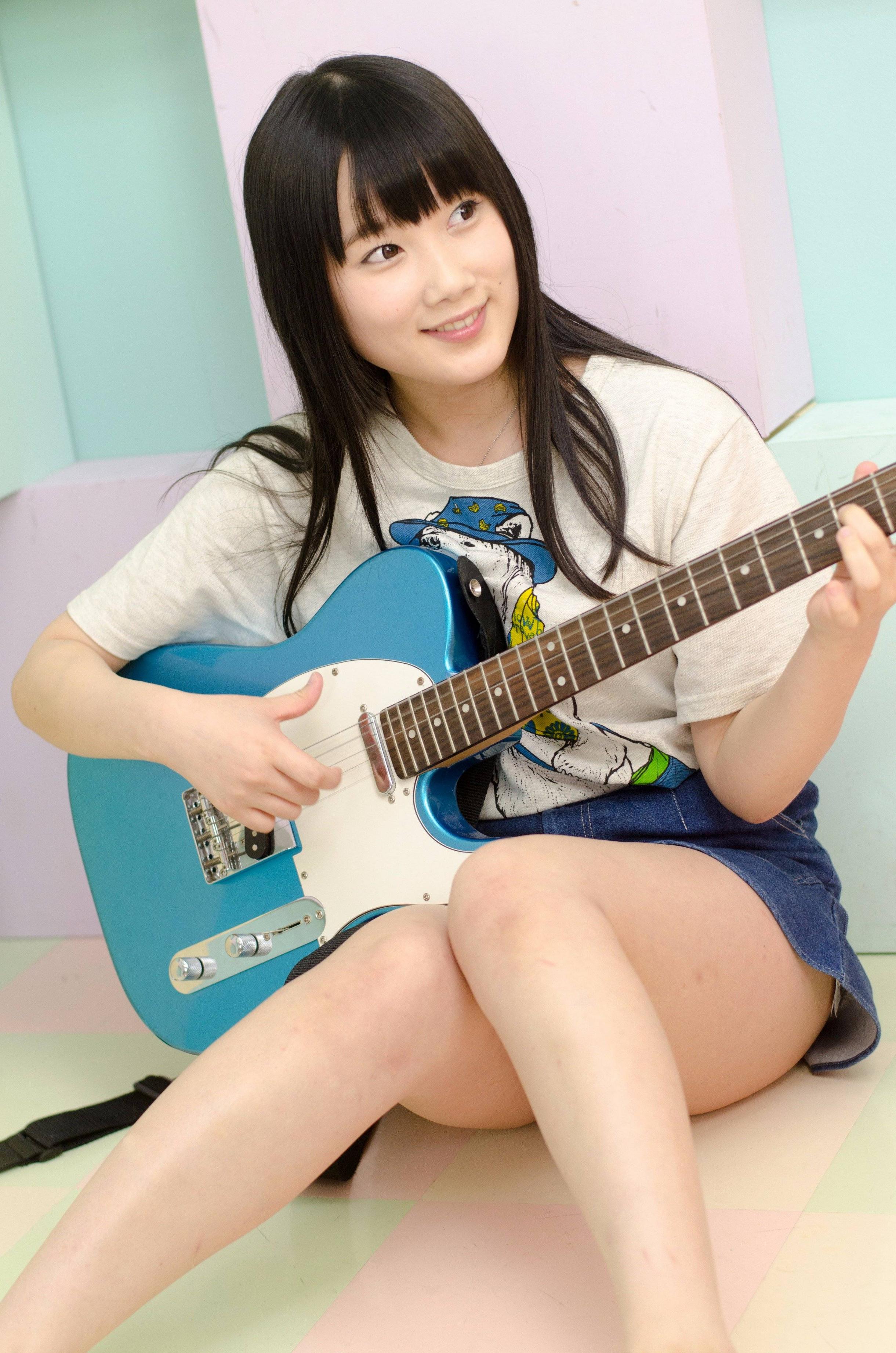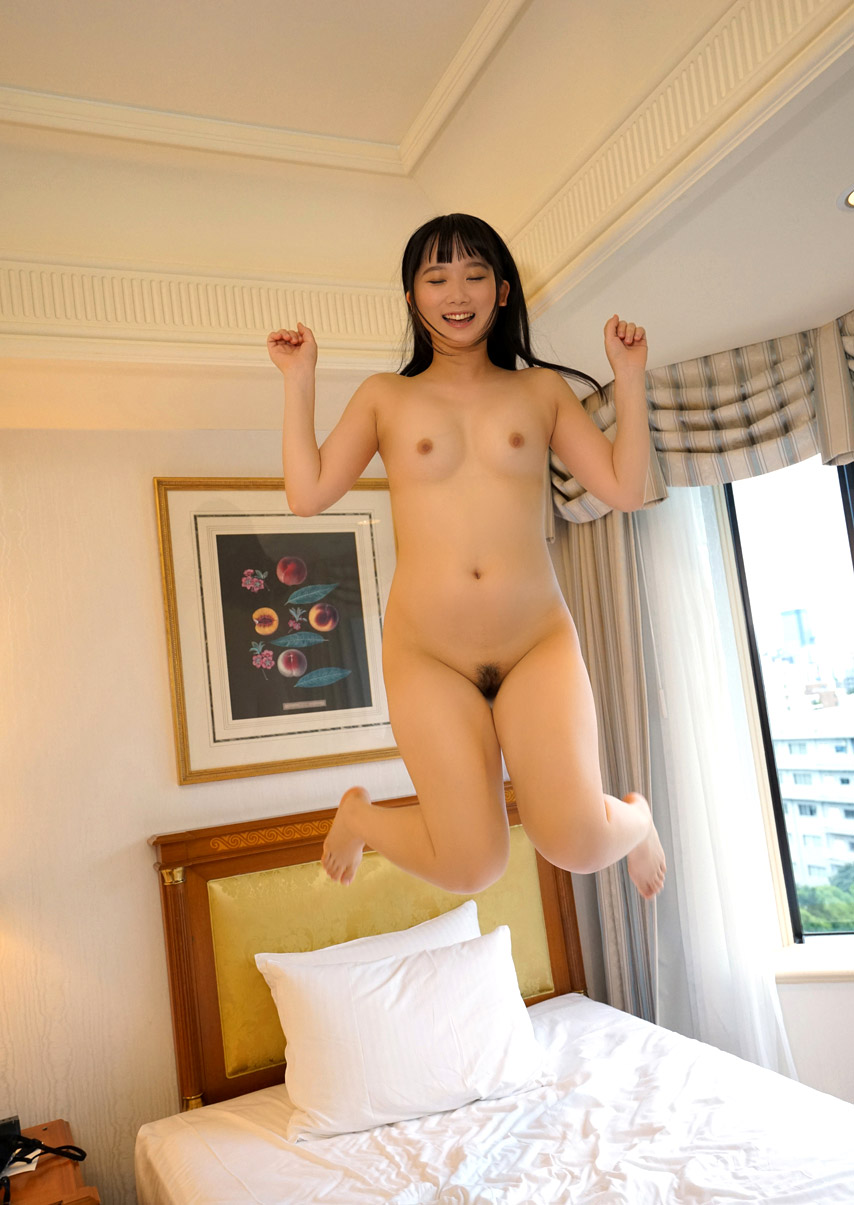 Let's take a look at Aya Miyazaki's wild career.
KAWD-518: Cute Exclusive Porn Debut: Aya Miyazaki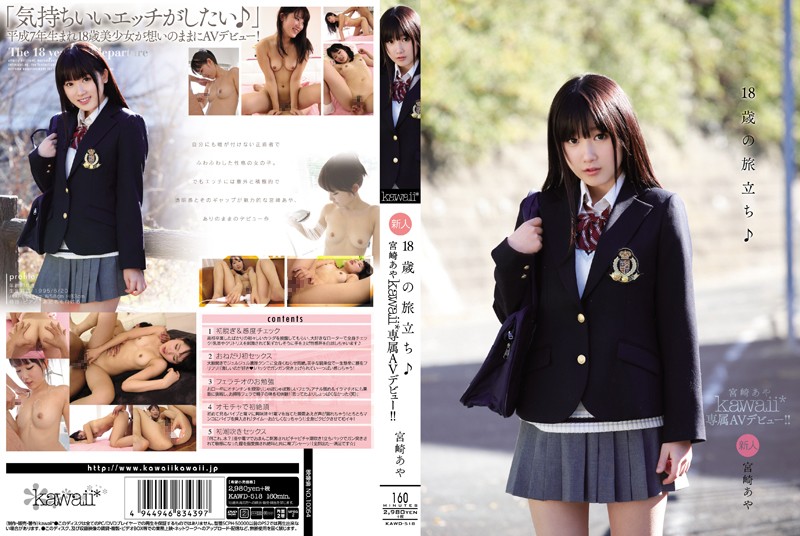 KAWD-518 is Aya-chan's debut with Kawaii, a studio known for debuting petite actresses. Kawaii is all about cuteness and innocence, and Aya-chan's youthful face certainly fitted the studio's brand.
There is not a lot to say about Aya-chan's debut work, except that there is nothing here that foreshadows Aya-chan's depravity. Nonetheless, her signature enthusiasm already evident here.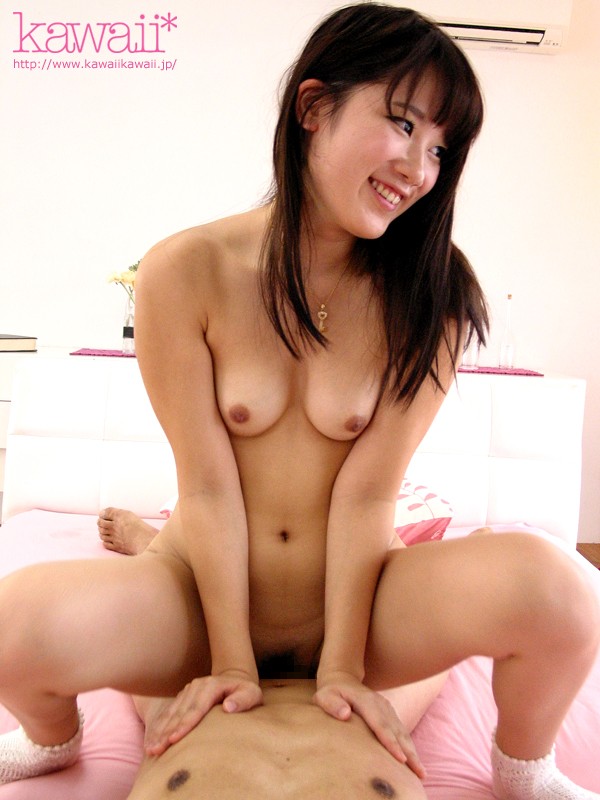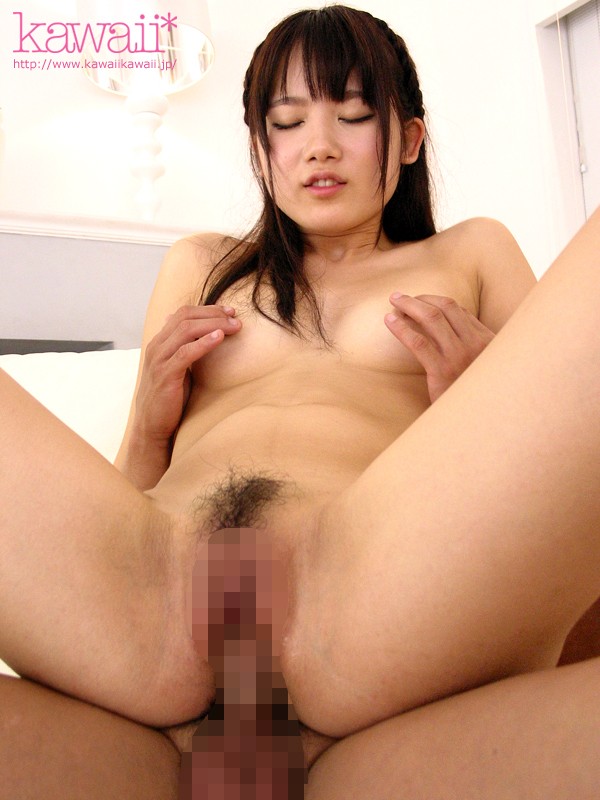 However, she quickly began taking creampies in her next videos like HND-051 (Princess Creampie - I Want to be Liked by Everyone) and HND-091 (Authentic Shaved Creampies). Doing away with the innocent image, Aya-chan left Kawaii in the first year in the industry.
KRND-028 - Schoolgirl's Tight Pussy Receives 21 Cumshots For The First Time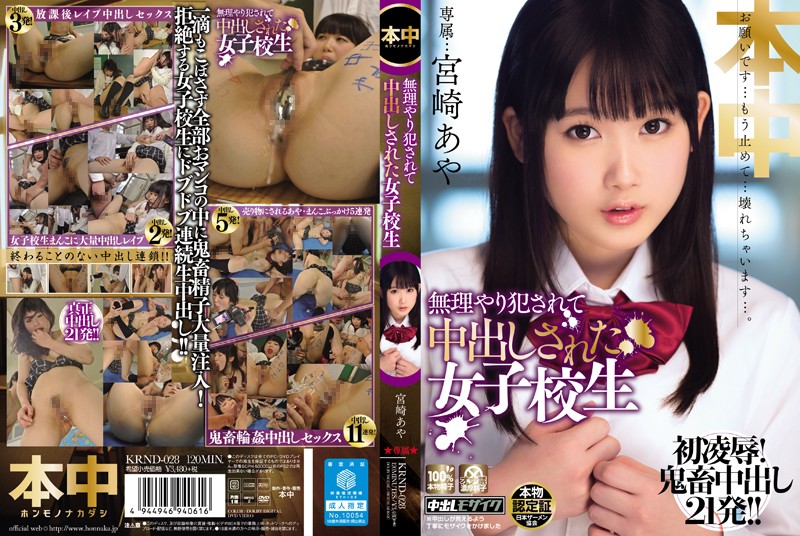 Made just a few months into her career, KRND-028 is when things began to take a turn for Aya-chan's career.
The concept is simple - Aya-chan gets ganged upon by his male classmates, and they turn her into their personal cum dumpster. If you want to watch a pure pump-and-dump video, this one's for you.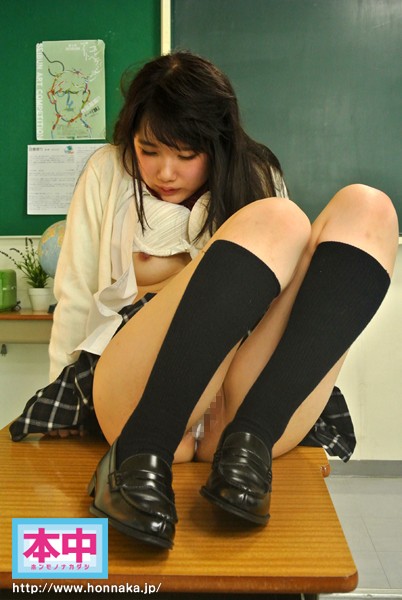 Of course, the play escalates rather quickly. We get to see the guys humiliate Aya-chan and come up with creative ways to deposit their semen into her baby canal.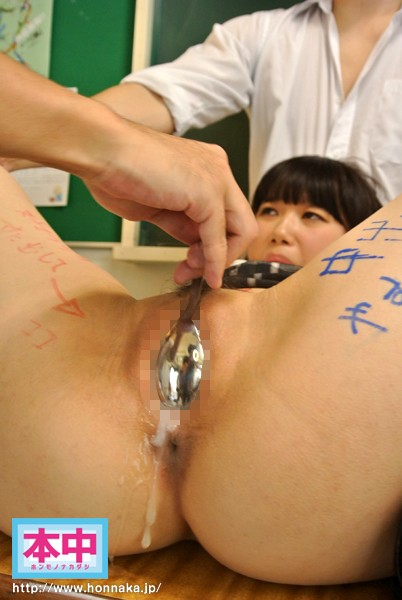 And mind you, all of these look like real creampies, judging from the color and consistency of the stuff that the guys put into Aya-chan's pussy. Good stuff.
SVDVD-518 Giga Penis VOL.3 Black Ban Lifted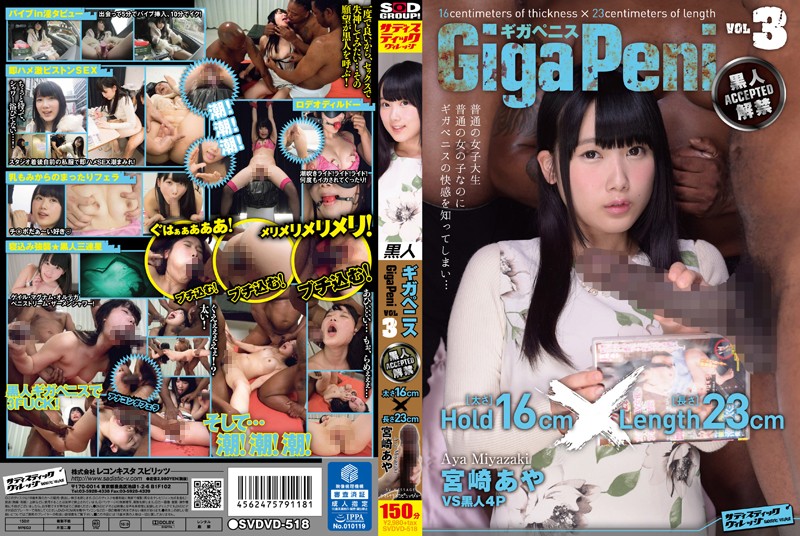 Aya-chan has depth - literally, and this shows in SVDVD-518 where she takes on the biggest cocks in the game.
After a brief intro scene where they interview Aya-chan in a car, there are two filler scenes where Aya-chan gets taken advantage of by an ugly bum right after she enters the building. To be honest, I don't get the logic of this one.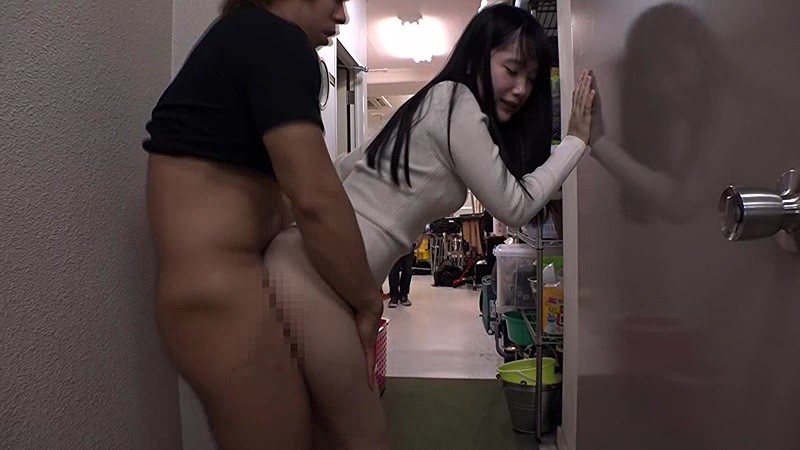 It is followed by another filler scene where they play with her using toys and other gadgets, and then another interview.
Then finally, we get to see the big black cocks - three of them.
Unfortunately, they only managed to appear in one scene.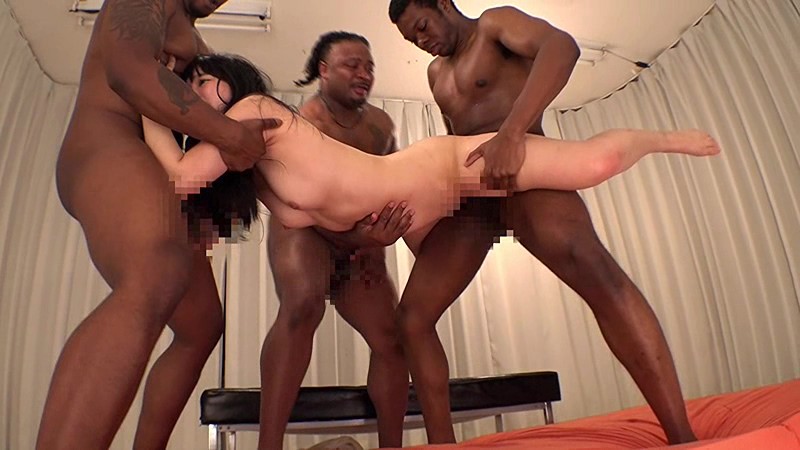 Unless you really are into black guys fucking Asian women, there is not much to see here once you get to the fucking part. It's just a sequence of Aya-chan fucking these huge cocks.
The trailer:
ASW-198 - Ayaka Will Provide Her Cum Swallowing Service For You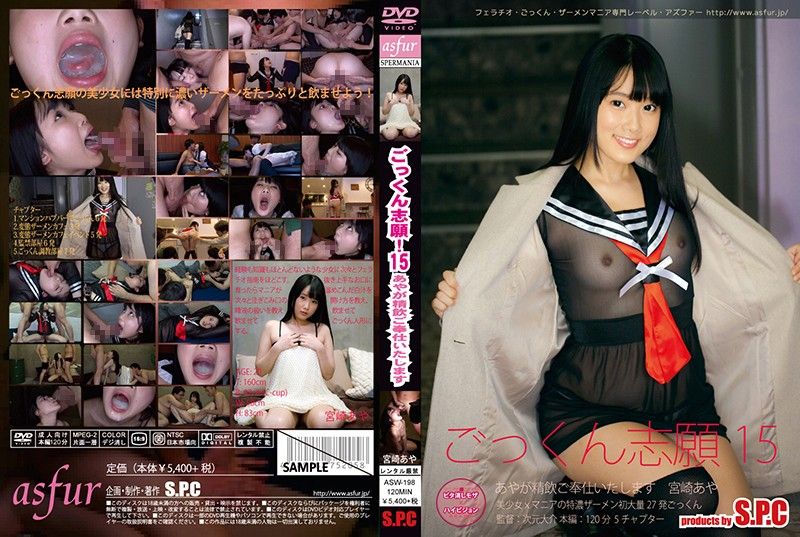 Now this one's for the books. Part of S.P.C.'s Cum Volunteer series, ASW-198 is Aya-chan's first gokkun video. It is a relentless mayhem of cum, spit, and all sorts of depravities.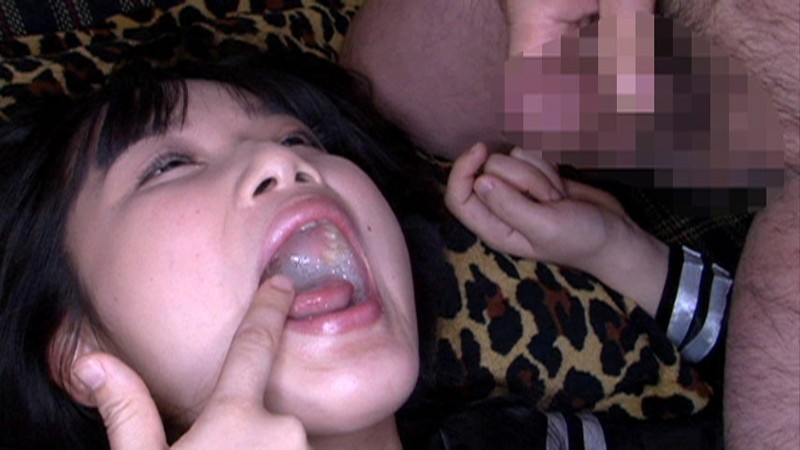 But this is not just about lying around, opening one's mouth, and swallowing one load after another. The producers managed to keep the energy flowing throughout the video, and Aya-chan has more than enough of it.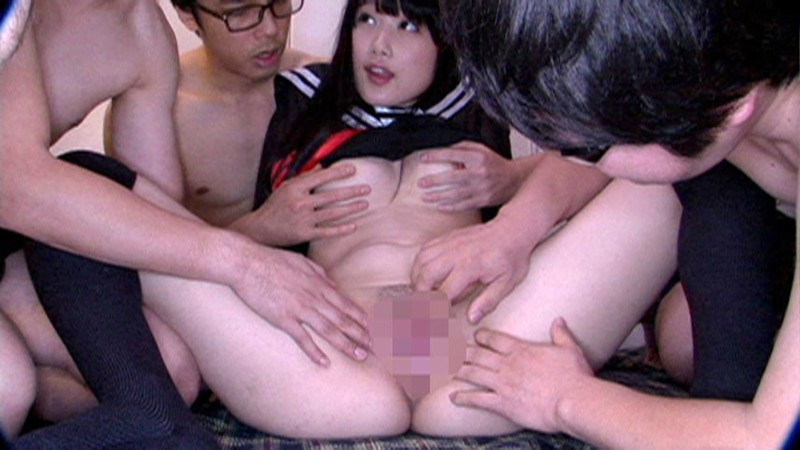 Unfortunately, the image quality in ASW-198 is rather dismal. The lighting leaves much to be desired, the set is too drab and cramped, and the action gets quite repetitive after the 30-minute mark.
But you can watch the trailer and see for yourself:
NITR-220 - A Perverted Natural Airhead Beautiful Girl Who Gets Excited From Swallowing Spit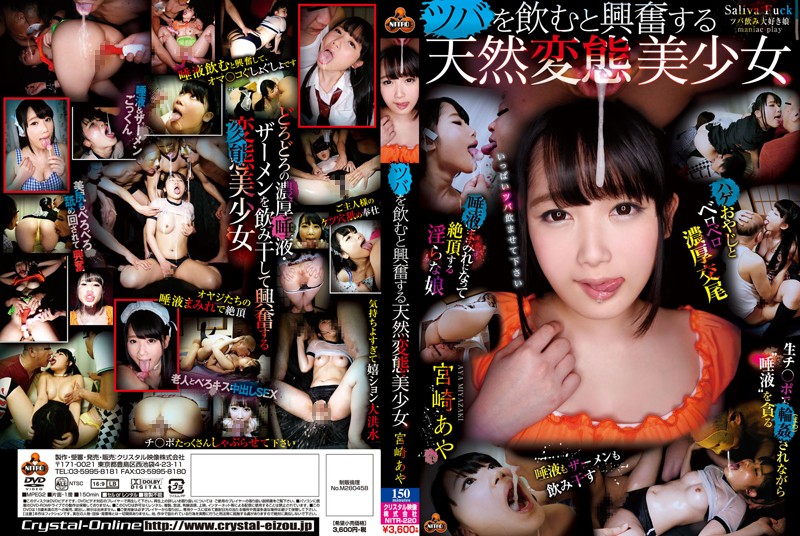 NITR-220 is proof that Aya Miyazaki will swallow any fluid offered to her. In this spit-themed video from Crystal Ezou, the producers gather a bunch of gross-looking men and made them kiss and have drool-heavy sex with our little princess.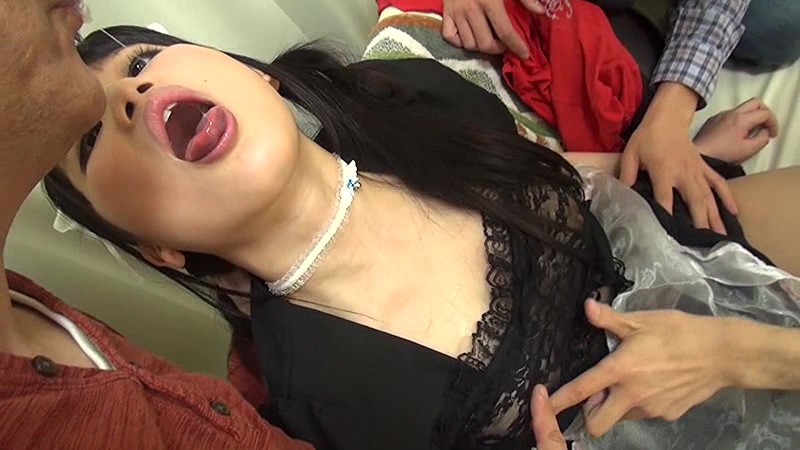 In the interview at the start of the video, Aya-chan reveals that she indeed loves deep kissing and exchanging thick bodily fluids with her partners.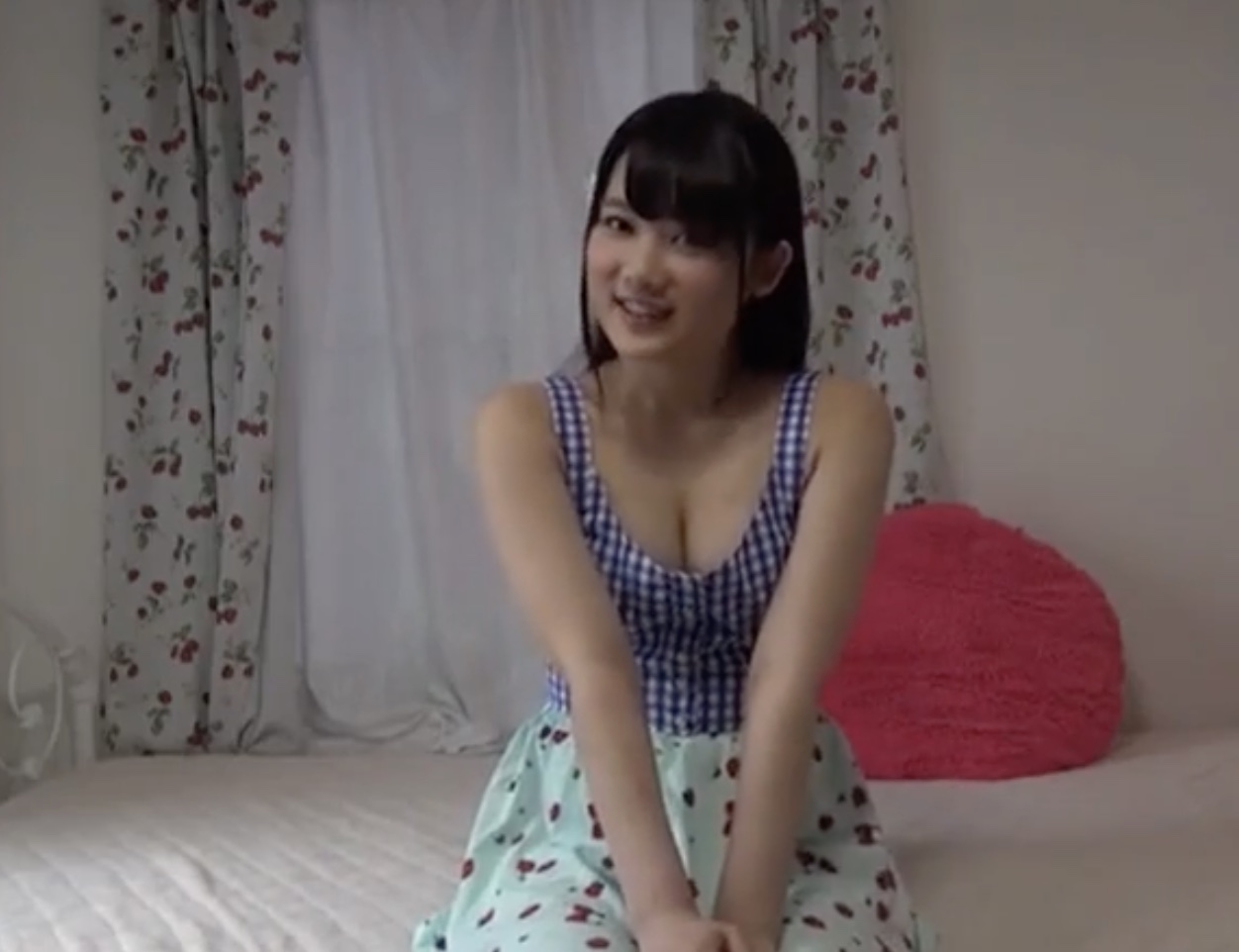 By partners, she apparently means any man who has a pulse, like this guy.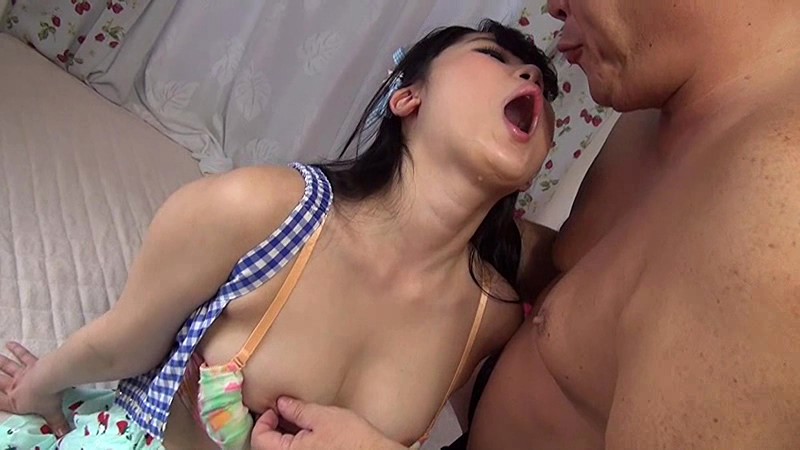 The video is just a series of sex scenes where guys sporadically deposit some thick loads into Aya-chan's mouth. But NITR-220 is not just about spit, as it involves some pretty hard sex, a couple of creampies, cum swallowing (10 in total, which is crazy), facials, and toy play.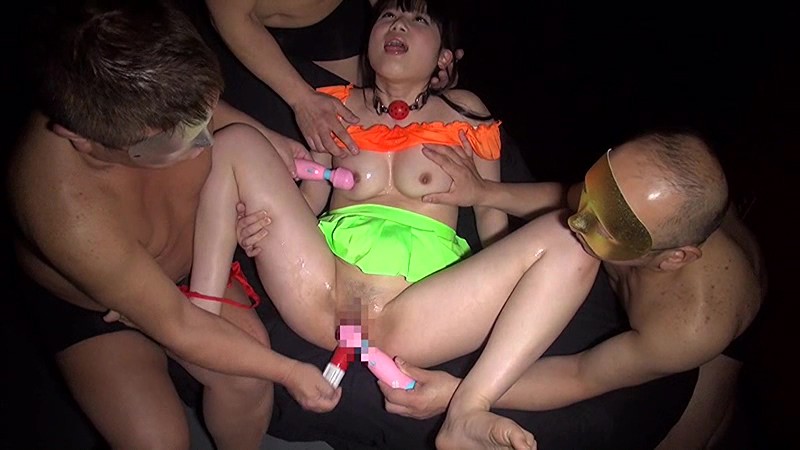 Not the most exciting video on our list, but definitely a landmark Aya Miyazaki fans who are into this kink.
ONGP-104 Complete Restraint / Complete control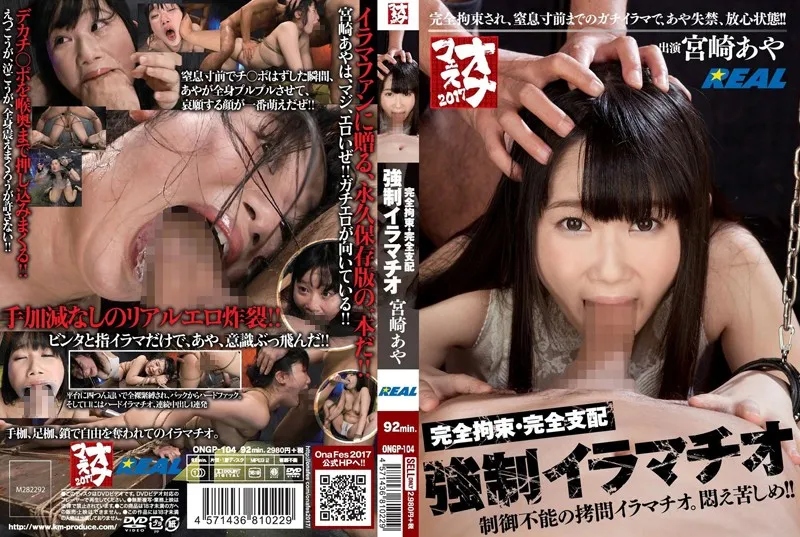 Our list wouldn't be complete without a bit of hardcore (which Aya has a handful of), so we chose ONGP-104 from Real Works studio.
The video is about deep-throating, and they recruited the most merciless boys in the game, Ginji Sagawa and Pierre Ken, for Aya-chan's throat discipline session.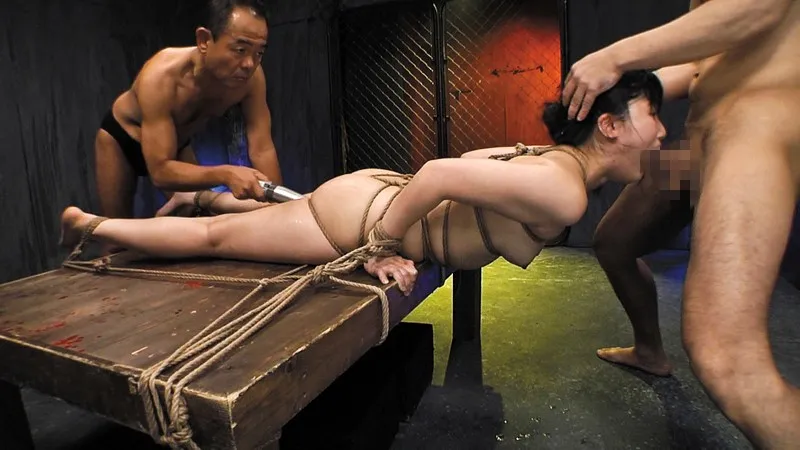 Set in a bare dungeon, ONGP-104 has Aya Miyazaki getting played with by the worst cellmates - two sadistic motherfuckers who loves shoving their fingers, and cocks, into petite women's throats.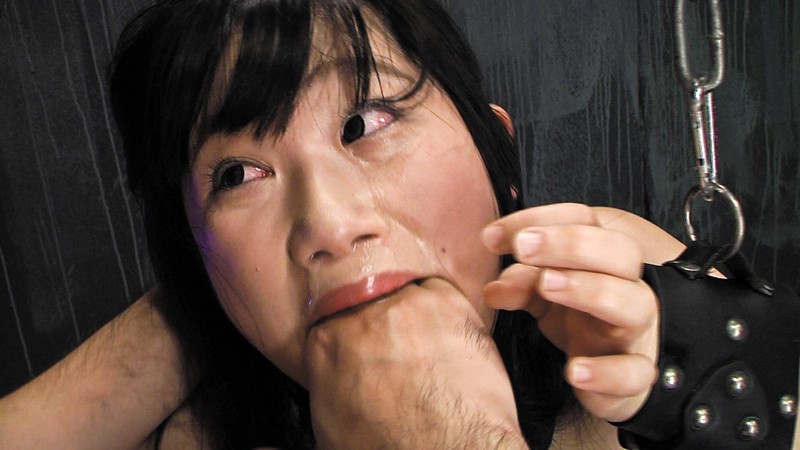 ONGP-104 can be quite difficult to watch, depending on your tastes, but you have to commend the quality of the knots and positions they used on Aya-chan. Of course, Aya Miyazaki showed that she is a true champ throughout the video, even getting some creampies towards every session.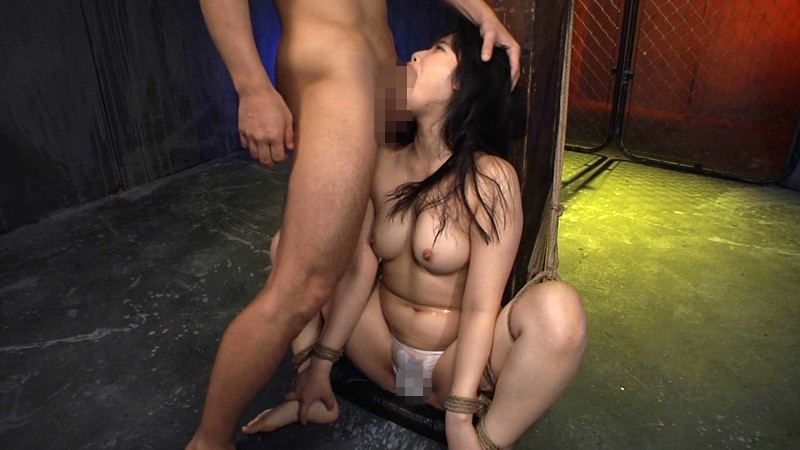 At this point in her career, a creampie is almost like a standard fare in her videos, and they didn't even have to include it in the title. Crazy.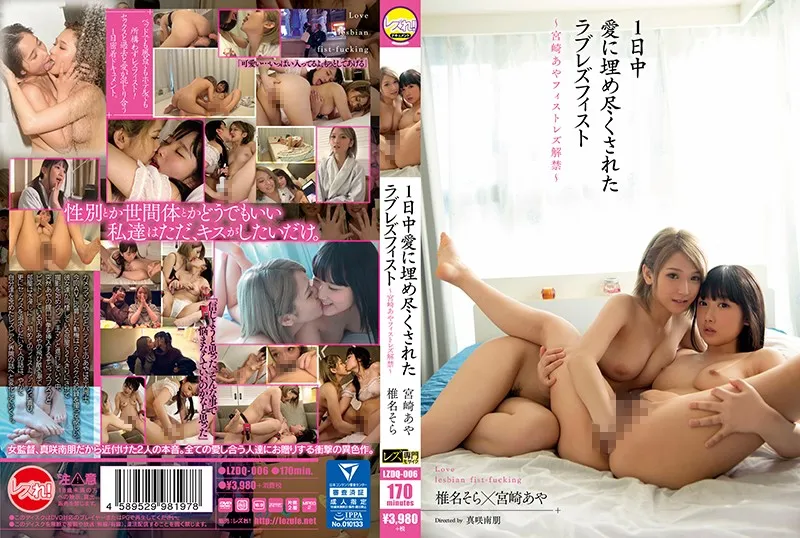 LZDQ-006 is a special title for a couple of reasons. First, this features the then-real-life power couple Aya-chan and Sora Shiina. Second, it gives us a glimpse of their daily lives as partners. Finally, the title --- "fist-filled with love all day." I mean, who wouldn't want a relationship that can be described like that?
The production levels on this one are also off the charts. Aside from the standard hotel scenes, we get to see the couple making out in public.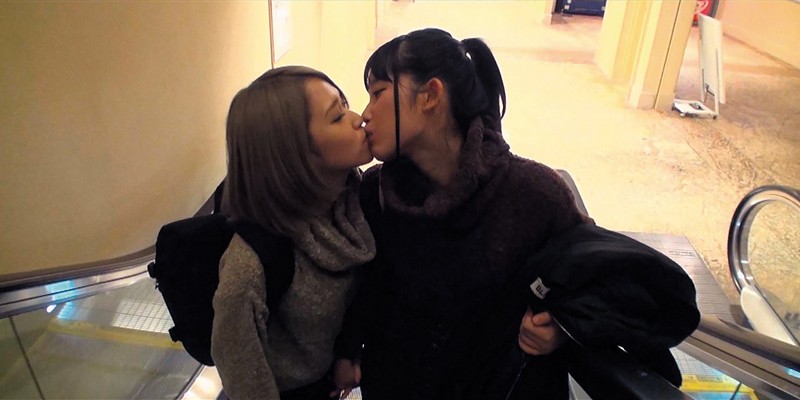 It's made like a documentary, and it can be entertaining to watch even without sex or naked bodies.
But the sex scenes? Well, they're absolutely gorgeous. For one, anyone who has seen Sora Shiina with men will tell you that she looks totally different when having sex with women. Here with Aya-chan, she looks passionate, serious, and really into it.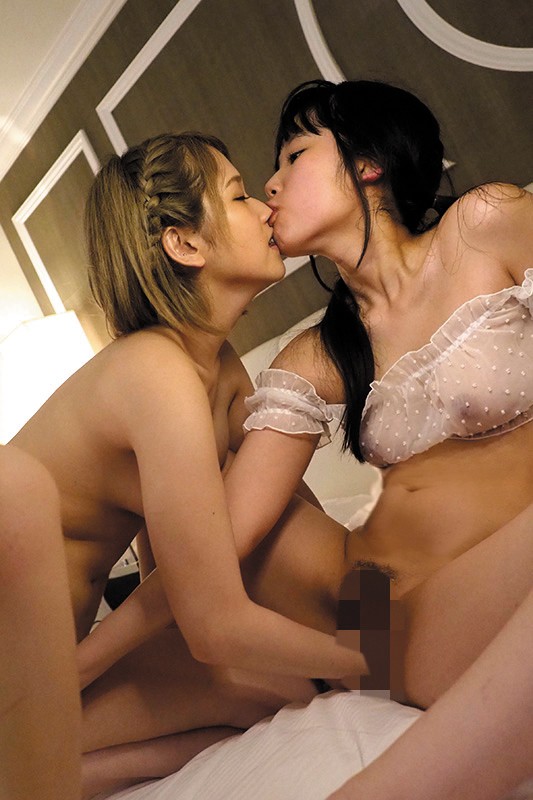 On the other hand, Aya-chan also acts differently here. She looks like she is acting less and just enjoying the company of her girlfriend.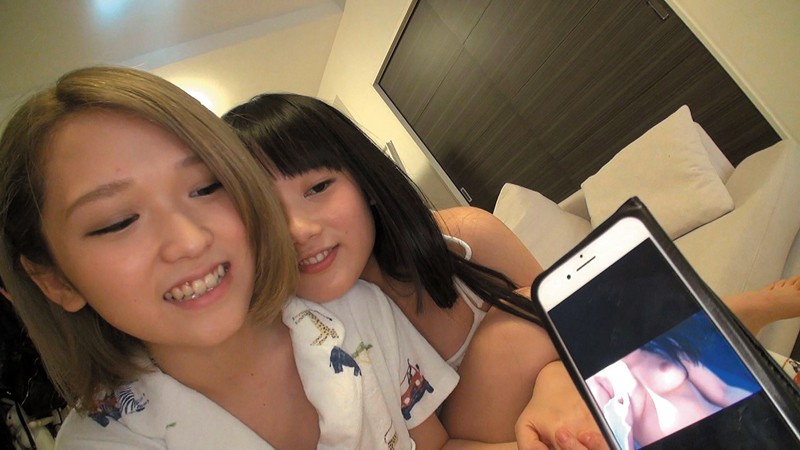 And it's not boring either. We see the two doe-eyed actresses going hard on each other -- fisting, sharing dildos, strap-on fucking, and a lot of squirting and talking.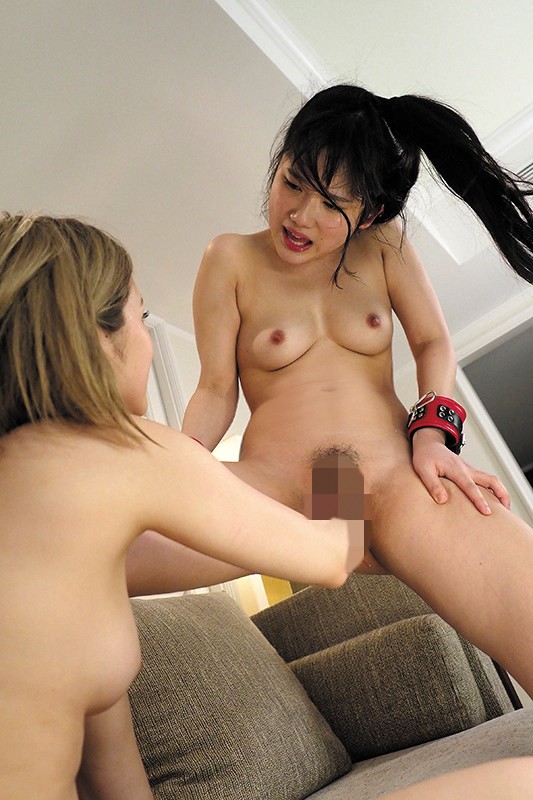 The two in general seem to be very comfortable with each other. We are seeing here real lesbian hard sex and passion, captured with care and precision.
Whether you like lesbian porn or not, LZDQ-006 is a joy to watch.
MVSD-349 - Freedom! Lesbians Drinking Pee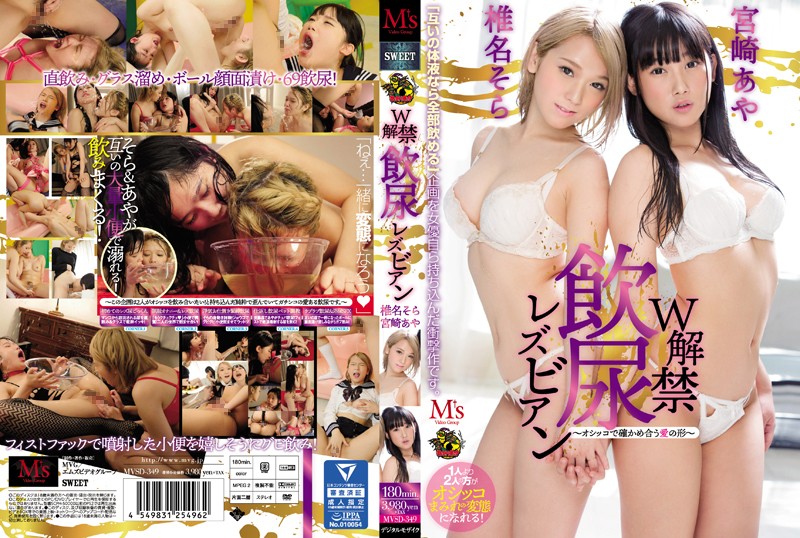 MVSD-349 is another Aya and Sora title, but this time the couple goes beyond simple lesbian play. This one has A TON of waterworks from both actresses and as long as our eyes don't deceive us, all of it seems legit.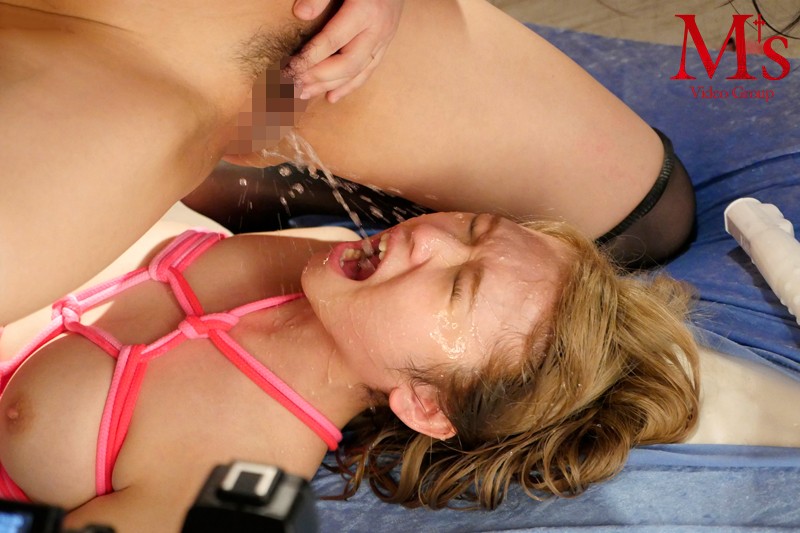 MVSD-349 is also quite exceptional because we get to see the actresses actually bond over some potentially memorable activity. I mean, have you heard of a couple, lesbian or not, whose concept of bonding is slurping on each other's bladder juice?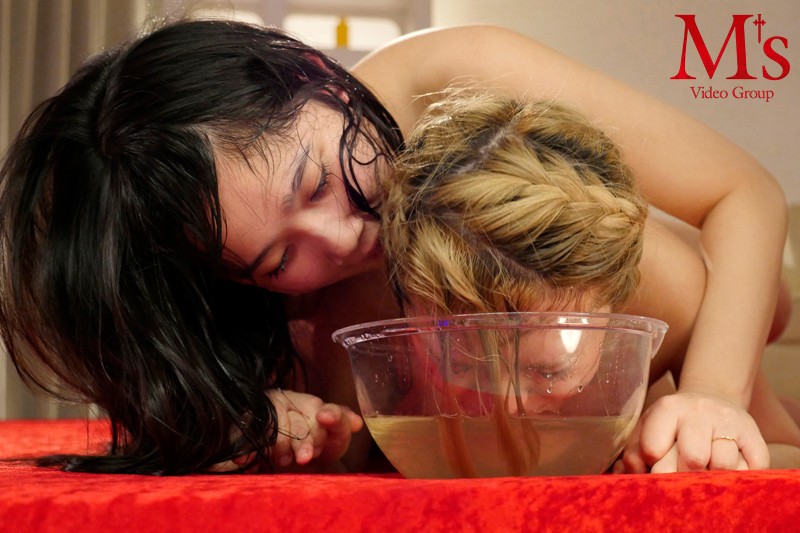 The concept is rather sweet (pardon the pun). In this video, the two actresses take turns being the dom and the sub. The play varies from scene to scene, but pee is the common theme. It's also nice to see the interactions between the couple, especially how they subtly communicate during scenes.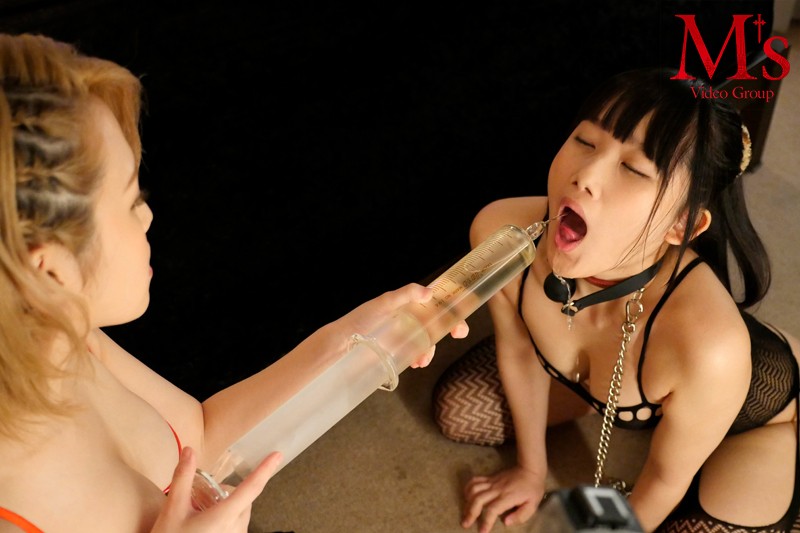 Notably, despite looking like the more 'feminine' of the two, Aya-chan can be overwhelmingly dominant. She absolutely demolishes Sora-chan who is supposed to be this snobbish, boyish gal. Ayan-chan plays with Sora-chan with animalistic ferocity - spitting at Sora's face with disdain, carelessly chucking her fingers into Sora's pussy, peeing right into Sora's mouth without even asking for permission. What a nasty lady.
MIAE-332 - Swallowing 122 Shots, 380ml of Cum All At Once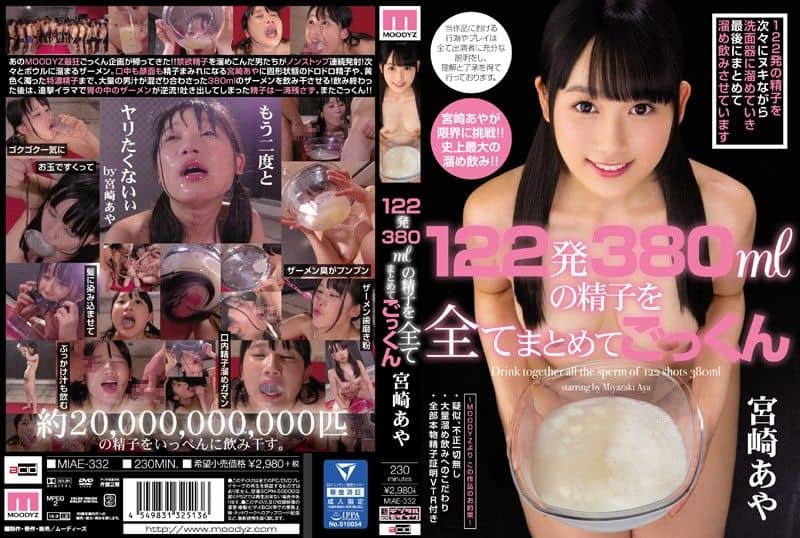 MIAA-332 is one of Aya-chan's crowning glories, and one that definitely put her name into porn history.
This crazy video gives Aya-chan a single mission - to fill a huge glass bowl with cum, and gulp it all down by the end.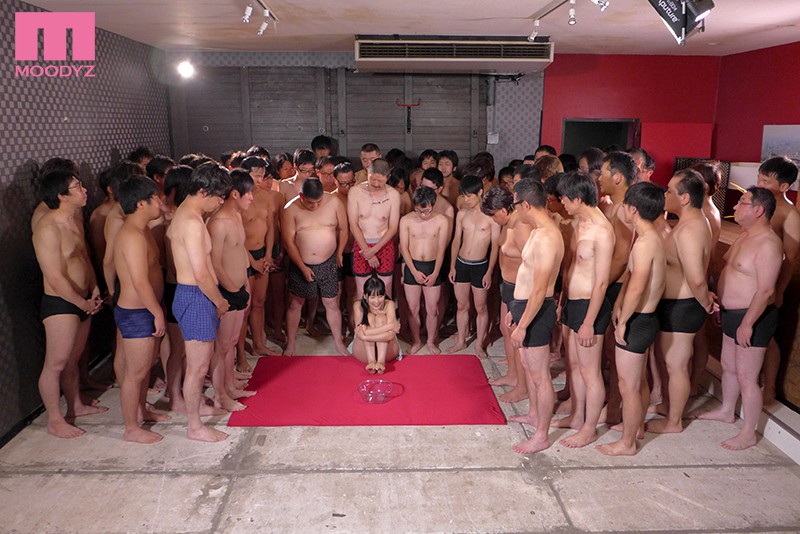 They measured her tummy at the start of the video, and then measured it again at the end, just to prove how much cum they made her swallow.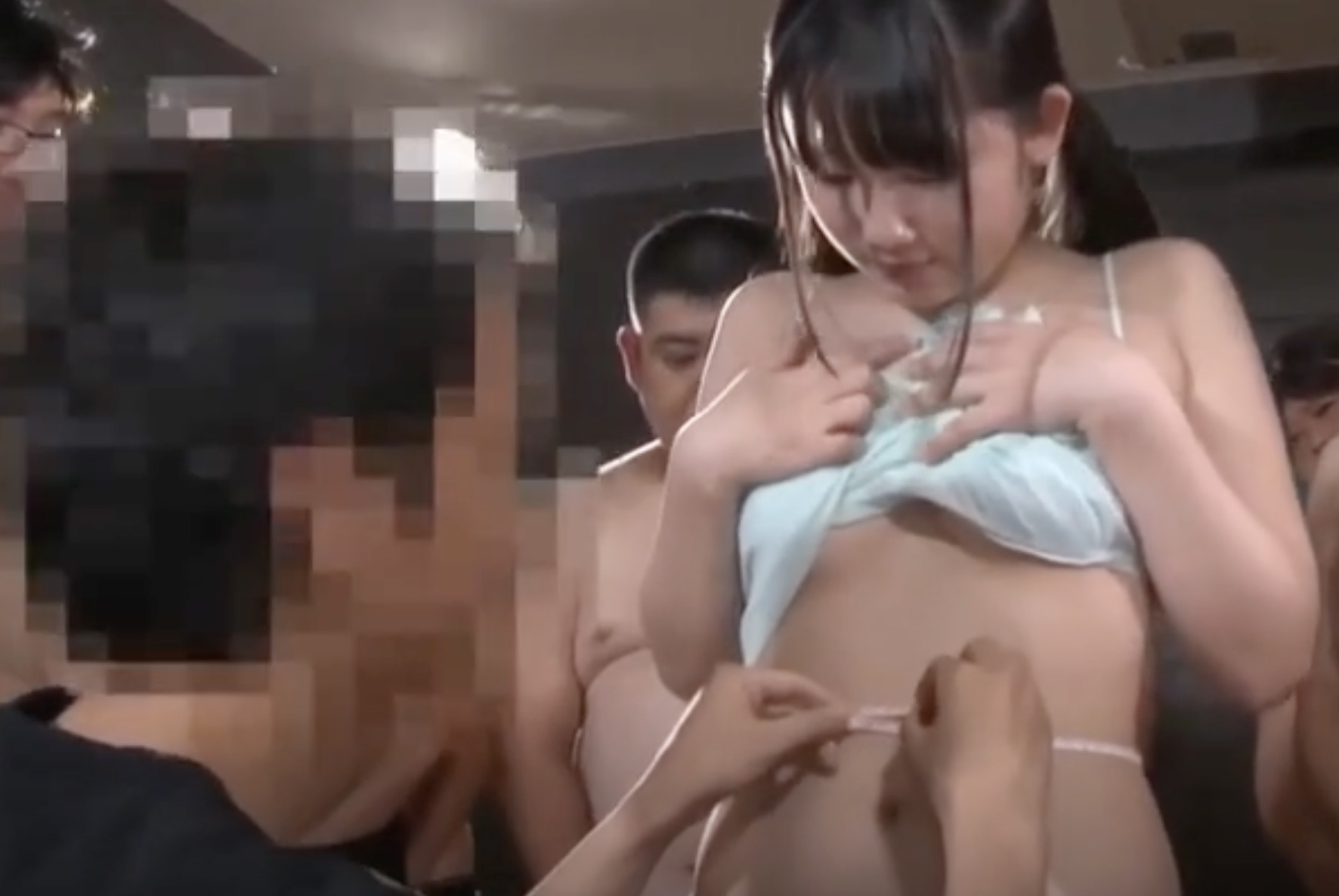 So how much did they make her swallow?
Quite a lot.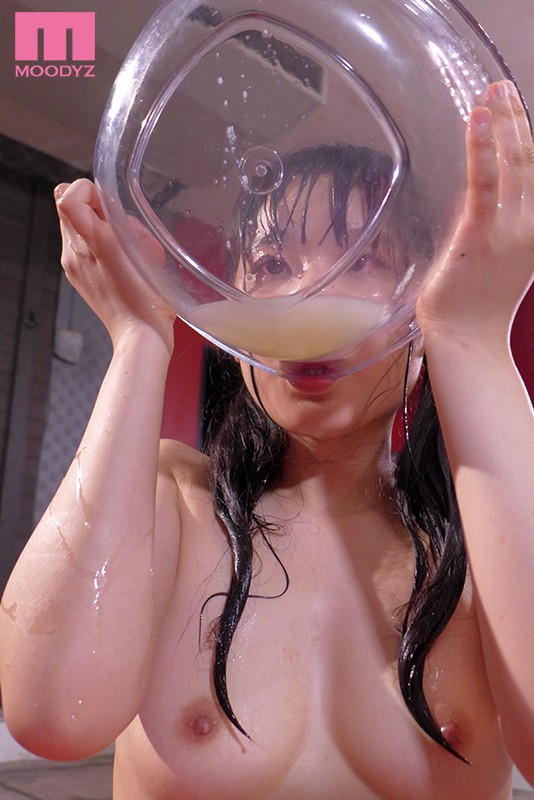 Of course, there's a wee bunch of side quests that they made Aya-chan do. For instance, they made her swallow some loads straight into her mouth, wash her hair with semen and then make her clean it with her mouth, and a bunch of other delightful tasks.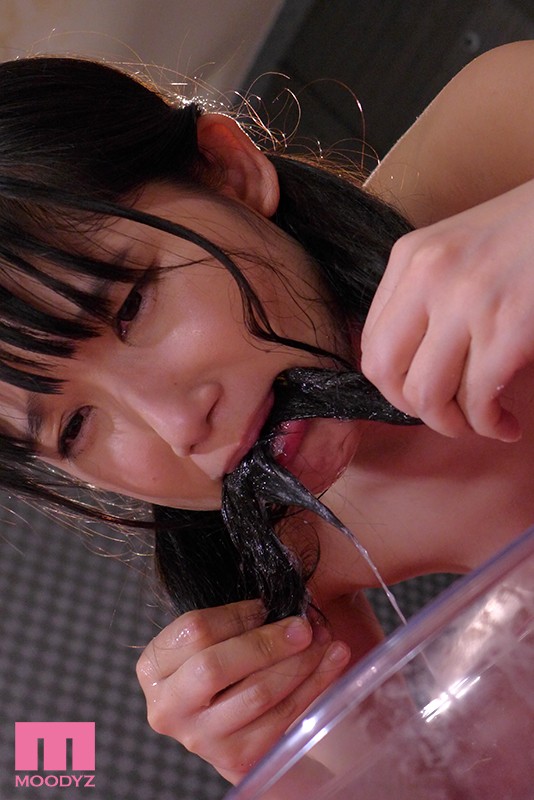 There's even an epilogue where they visit her during a bathroom break, made her retch into another bowl, and made her swallow it all back again. Fascinatingly gross.
And as proof that all of this is legit, there's a time-lapse version of the entire bowl drinking scene.
MIAA-332 is truly epic, one of those videos that truly made a mark on the scene for its sheer madness.
HNDS-062 - The Ultimate Retirement Video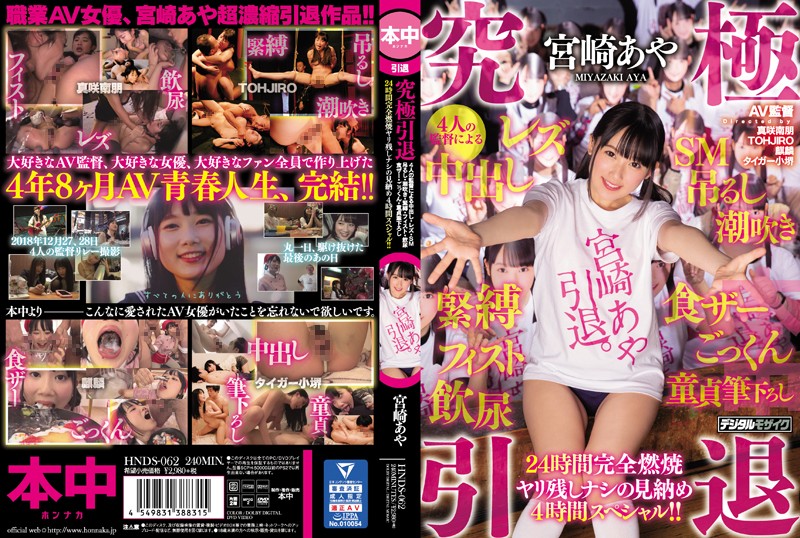 Aya-chan loves pomp and spectacle, so you just expect that she wouldn't retire without a bang. For her 4-hour retirement video, HNDS-062, she does everything that she became known for, with some added twists.
For instance, she did a hot lesbian scene with a hot MILF gal which eventually turns into a threesome with a man.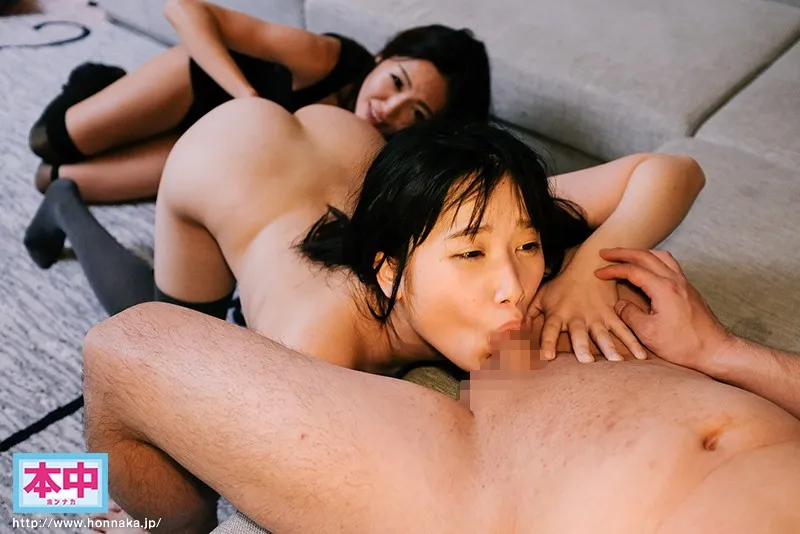 This is followed by a hardcore suspension scene.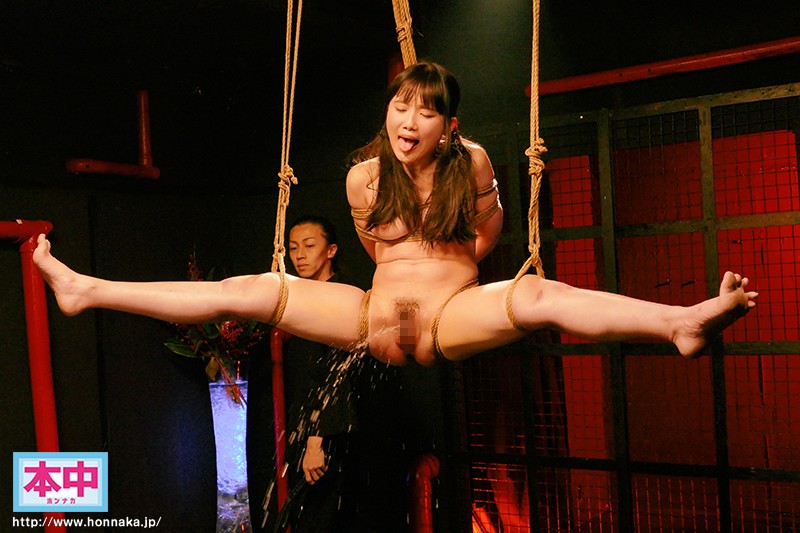 The next scene is a semen-themed scene where Aya-chan works on another glass bowl, albeit smaller, and makes some innovative recipes with it.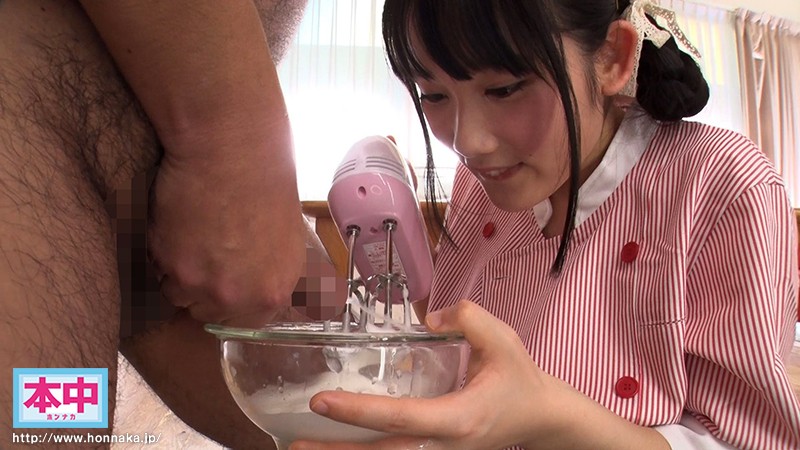 Finally, we get a brief fan service video where Aya-chan gives a lucky fan the fuck of his life.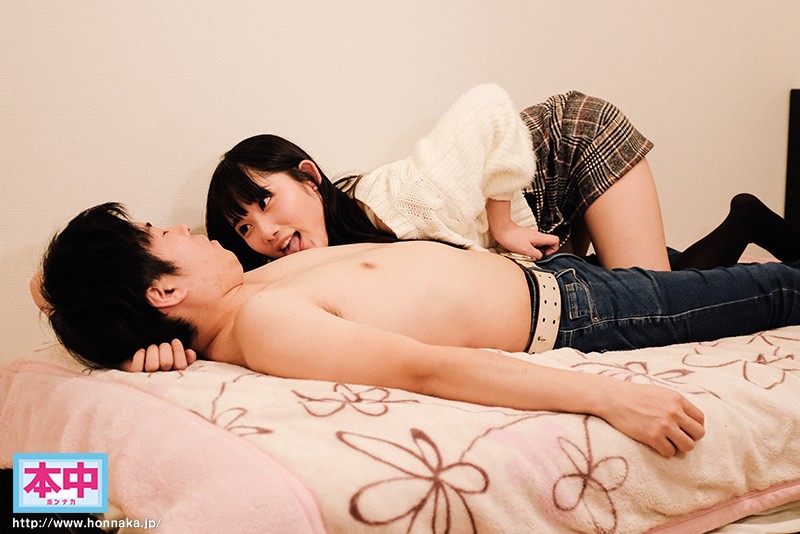 But wait, there's more. After briefly making out with an old fart and feeding him her pee in the washroom, Aya-chan proceeds to dress up, seemingly for a night out.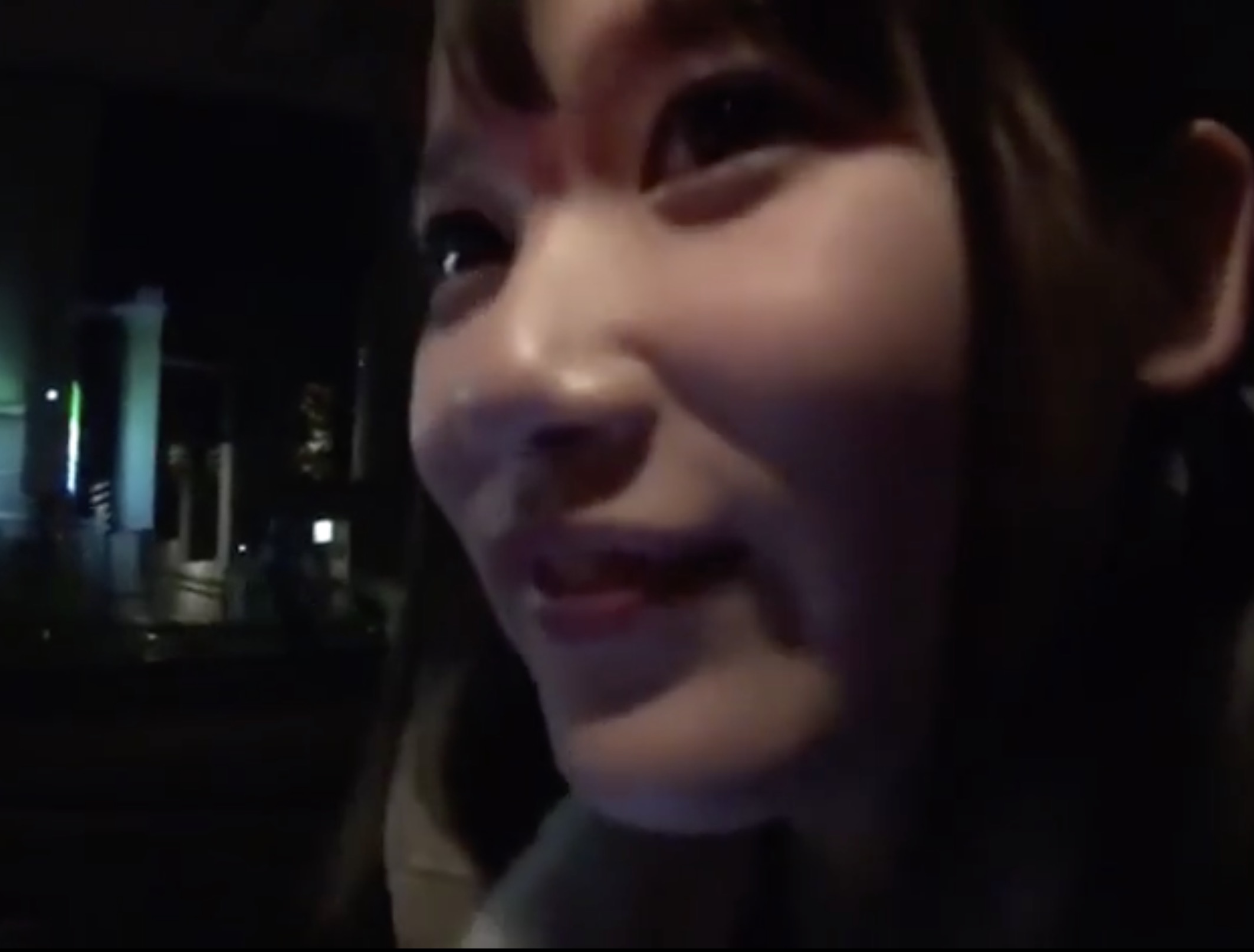 It turns out that she is heading to a retirement party - which is also a concert, with Aya-chan as the main act.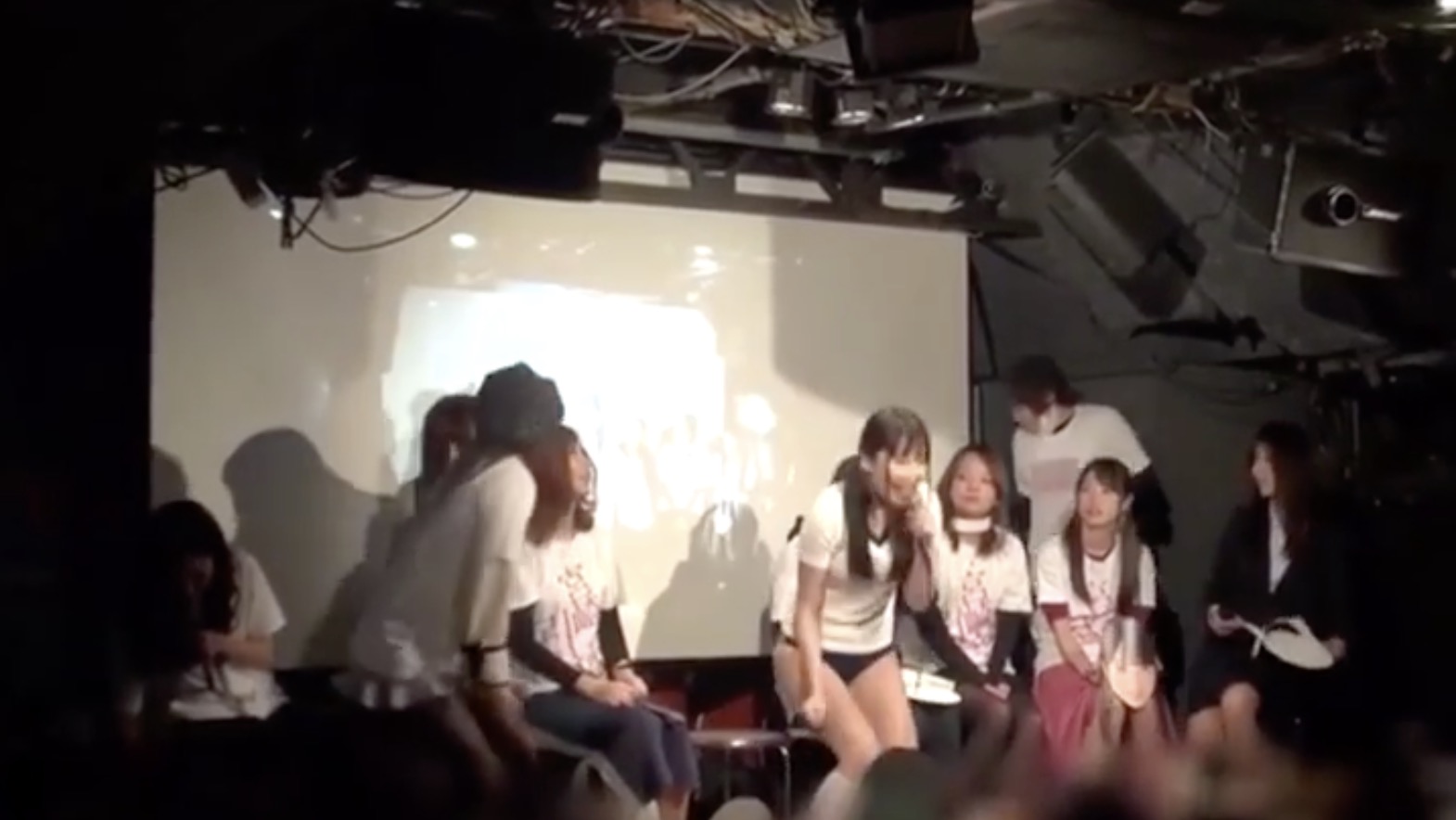 After addressing the crowd, Aya-chan runs to the toilet and -- yes -- she pees into a glass, and gives it to the director, who has been waiting in the toilet, as a gift.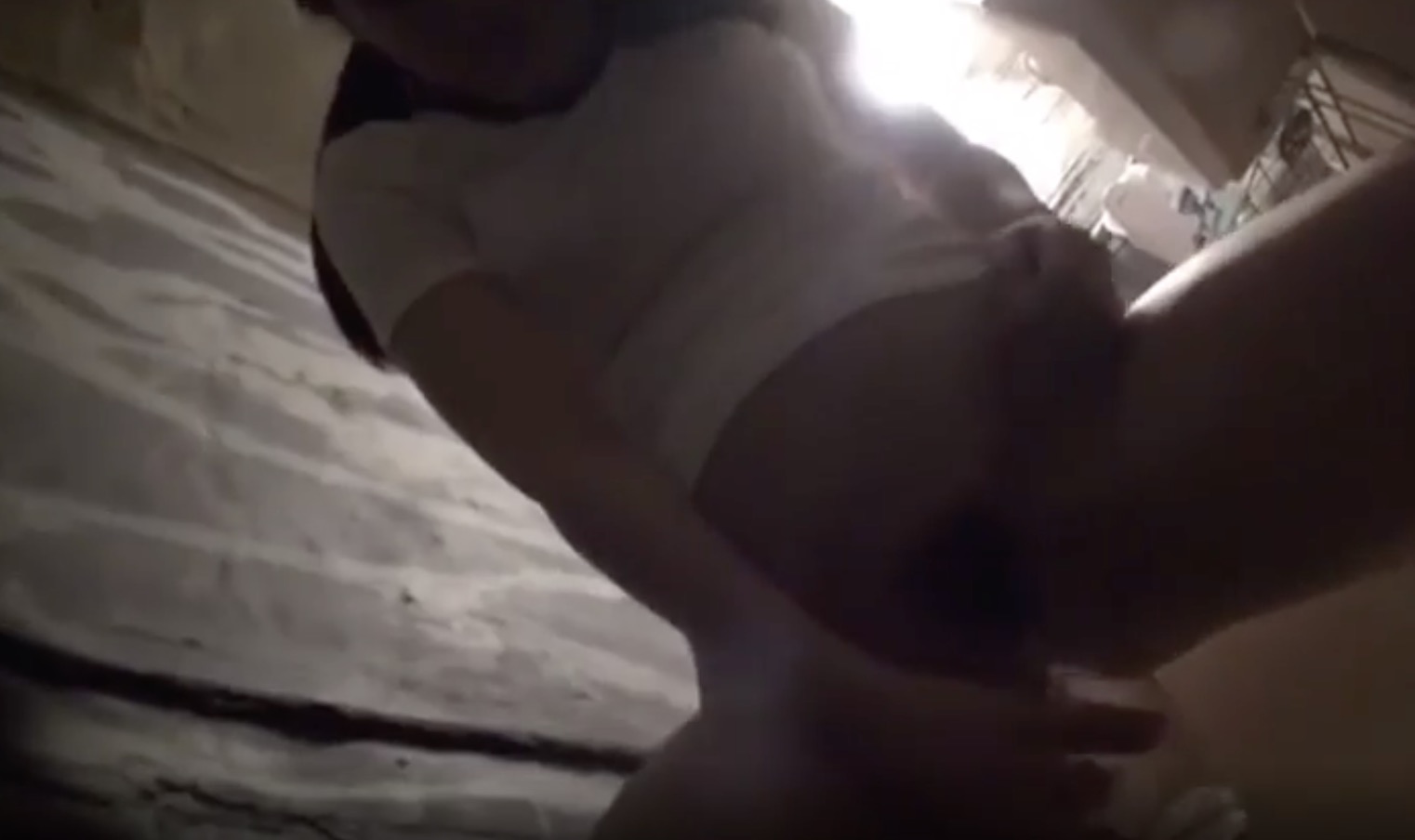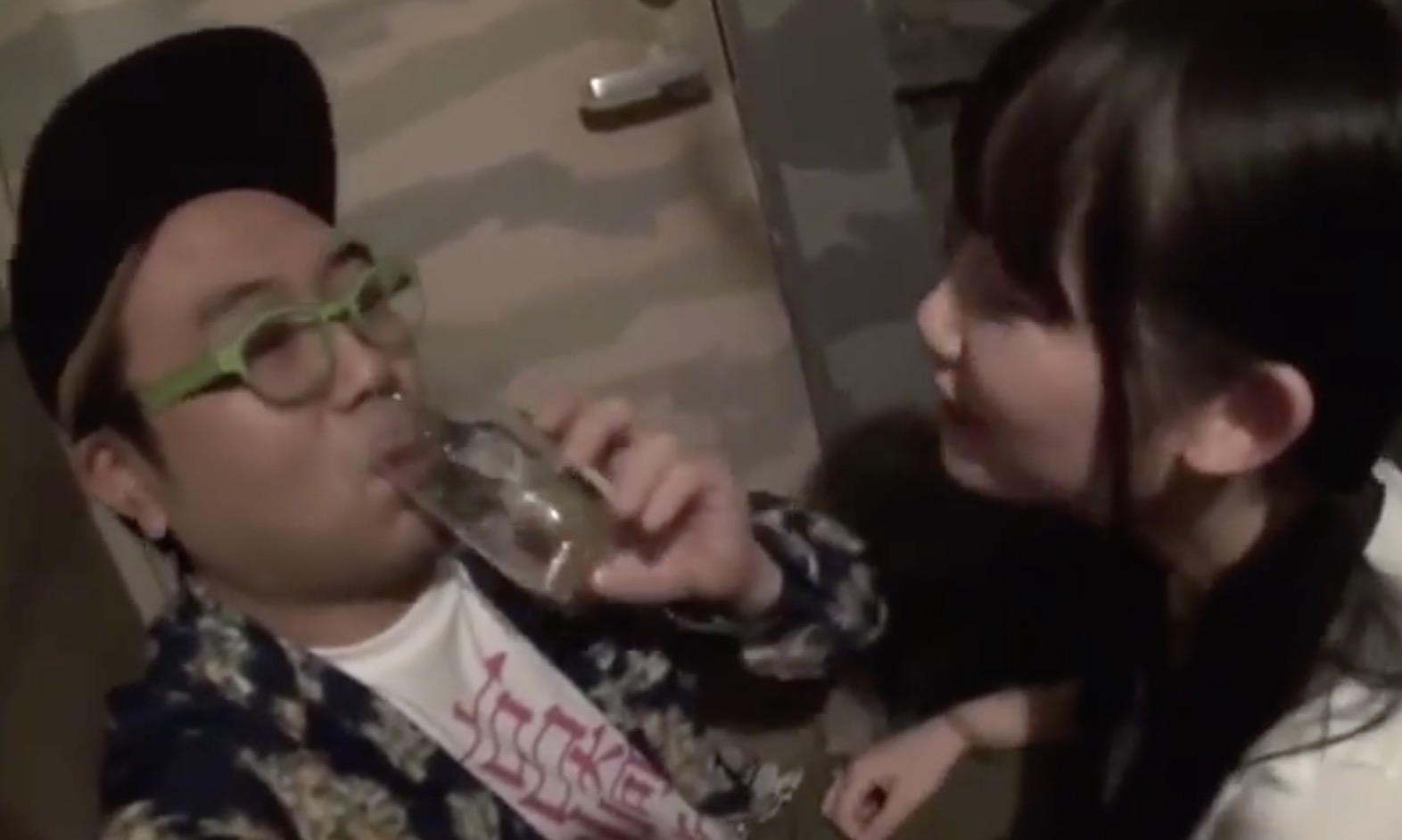 The guy partakes and shares some of it with Aya-chan, and makes out a bit. Aya then leaves the toilet and heads straight back into the stage to sing, still with the smell of pee in her mouth.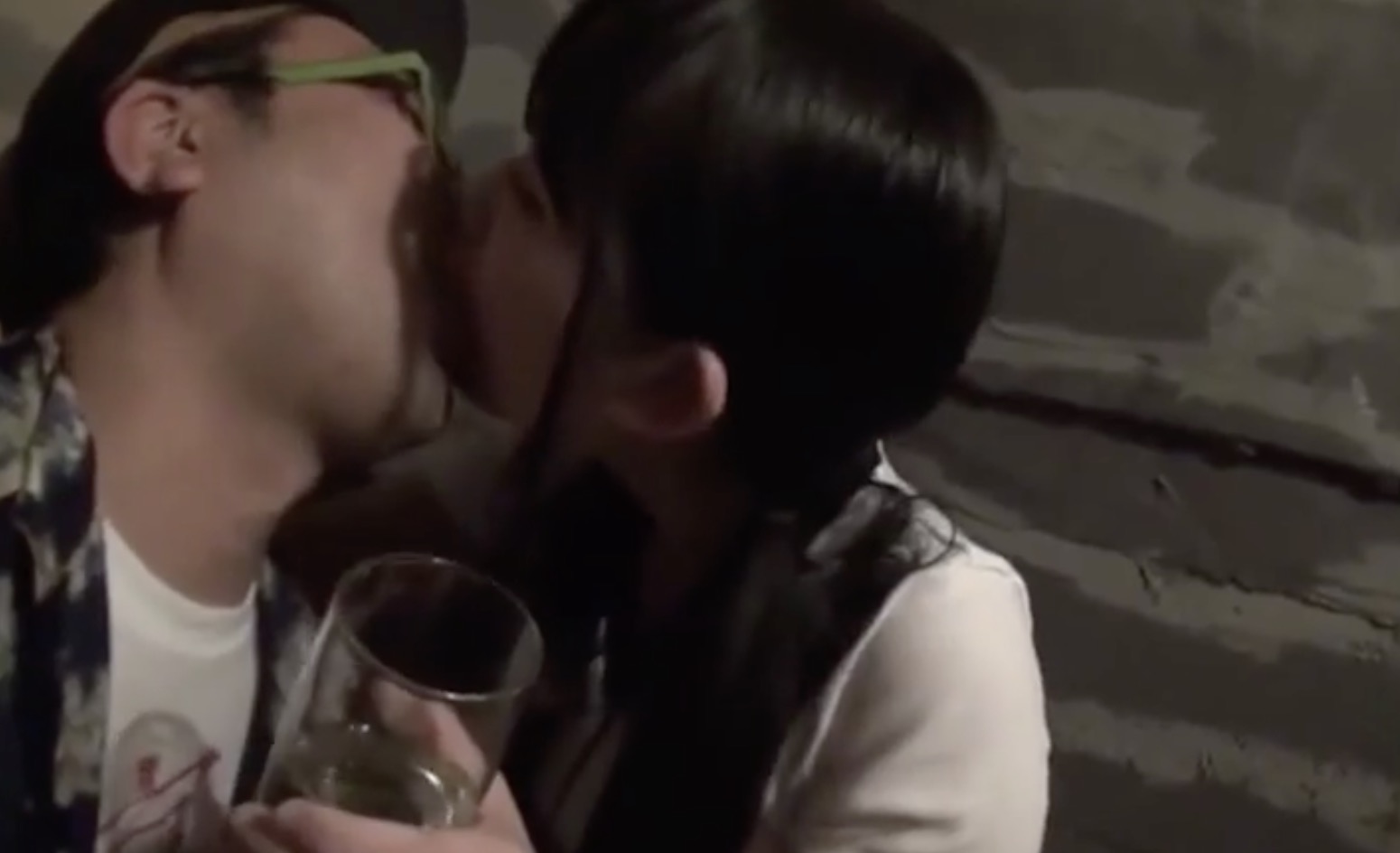 Like a good Japanese movie, the video ends with Aya-chan singing her heart out while the credits roll.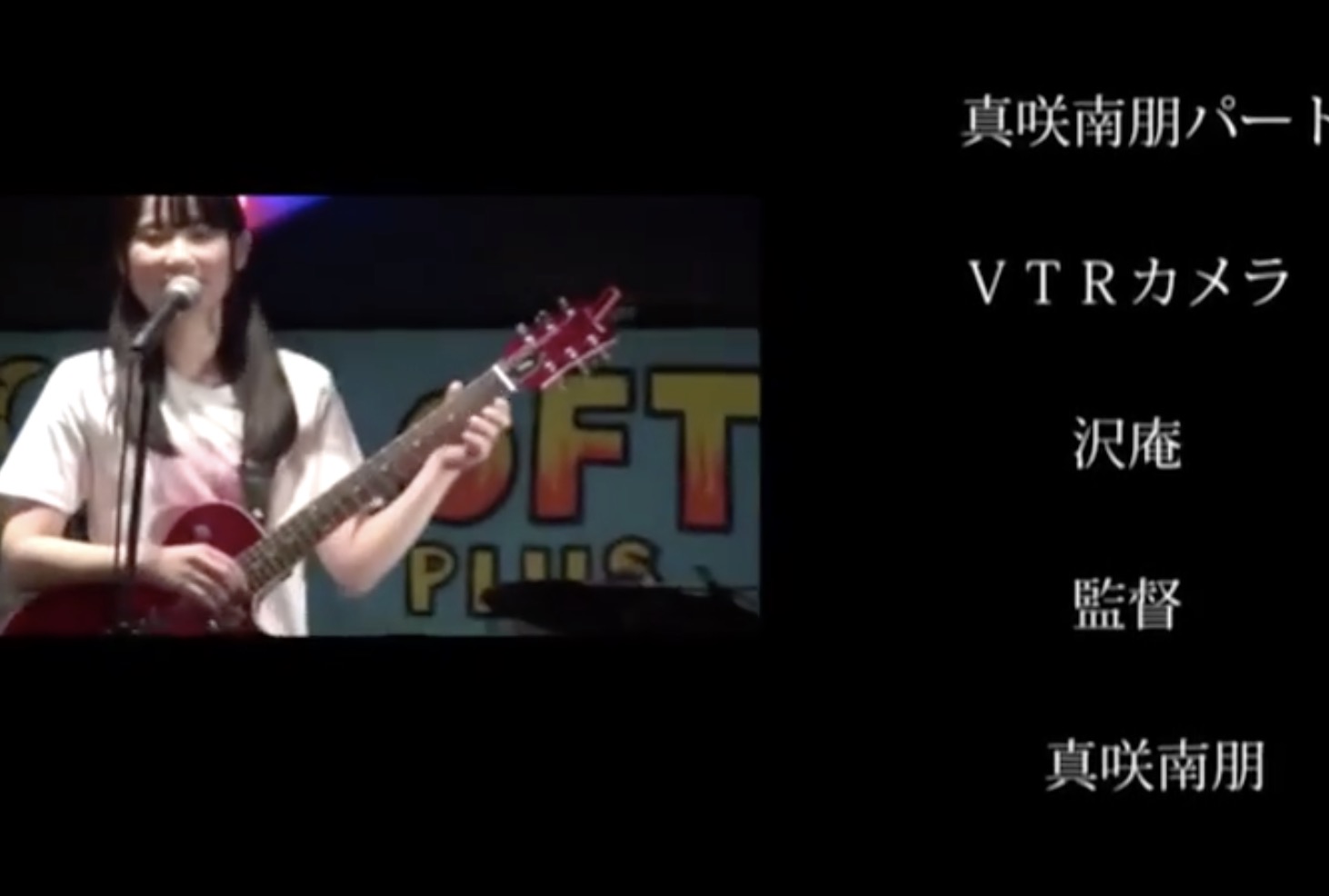 HNDS-062 is probably one of the best retirement I've ever watched. And it seals Aya Miyazaki's legendary career as a true JAV freak.
Are you a fan of Aya Miyazaki? Share your thoughts with us in the comments!
Spotlights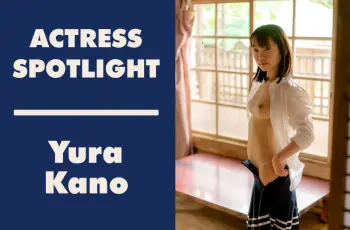 Part 2 of the Actress Spotlight into Yura Kano. This covers her best titles so far.
Spotlights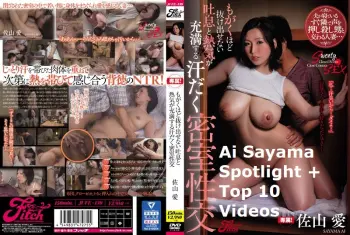 A spotlight on the beloved JAV actress Ai Sayama, including my top 10 videos
Spotlights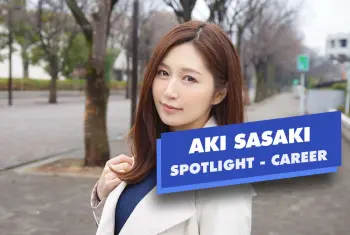 Fried Chikan's Actress Spotlight: Aki Sasaki: Career