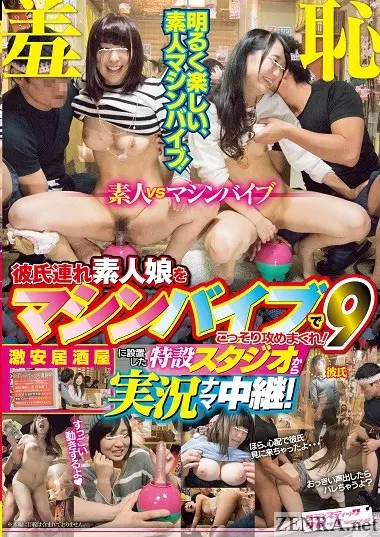 Magic Mirror Izakaya Amateurs vs Huge Vibrator Game Show First Half
Published November 19, 2021
The perfect way for down on their luck restaurants to draw customers back in! Game show, big prizes, big risks, lots of sex!
Magic Mirror Izakaya Amateurs vs Huge Vibrator Game Show First Half
Published November 19, 2021
#Subtitled
#HD
#Exclusive
The perfect way for down on their luck restaurants to draw customers back in! Game show, big prizes, big risks, lots of sex!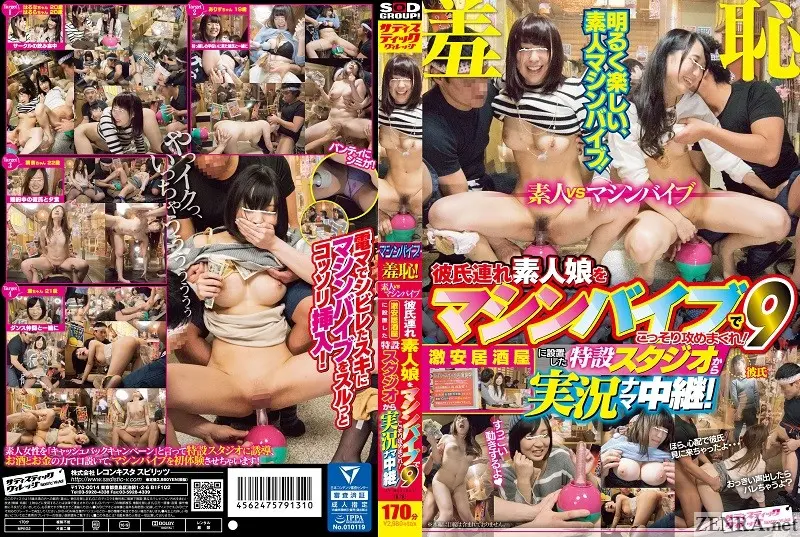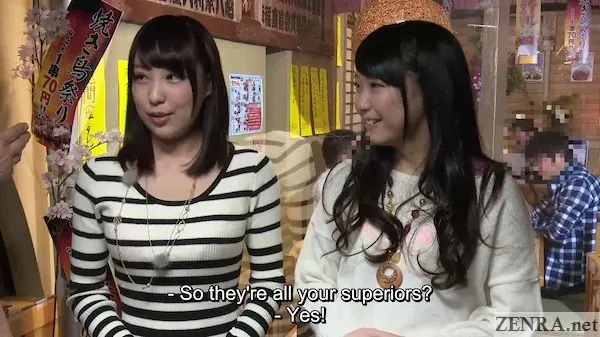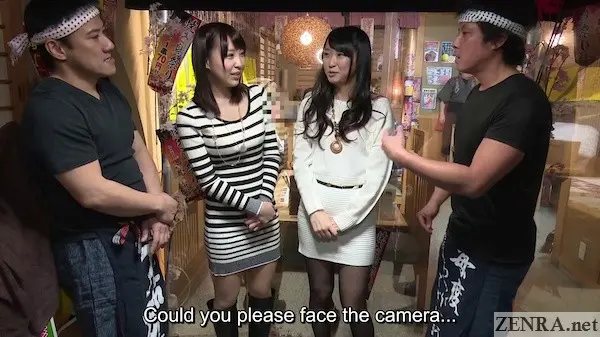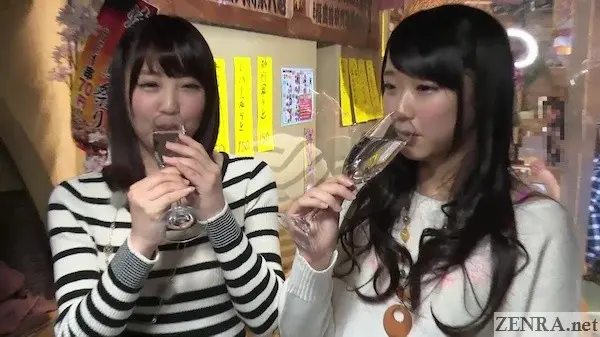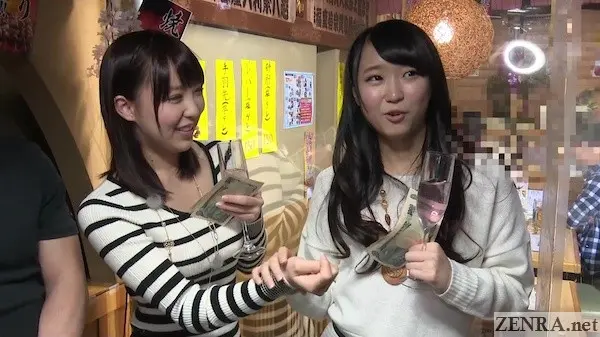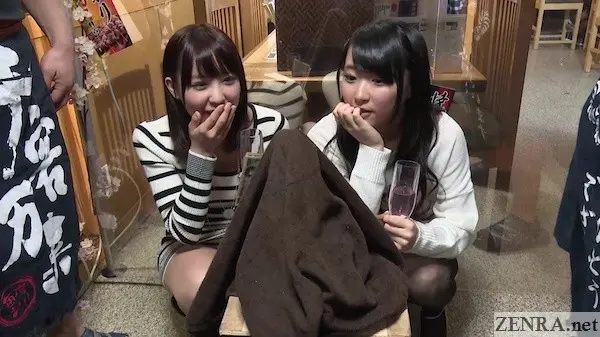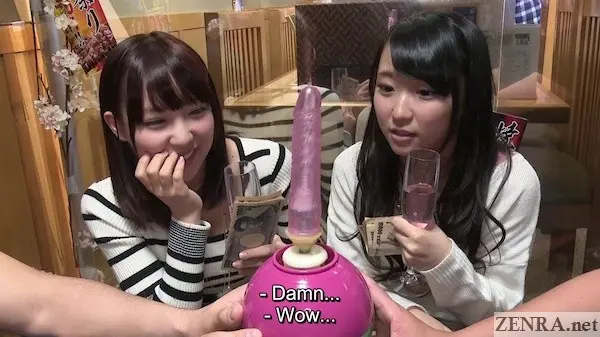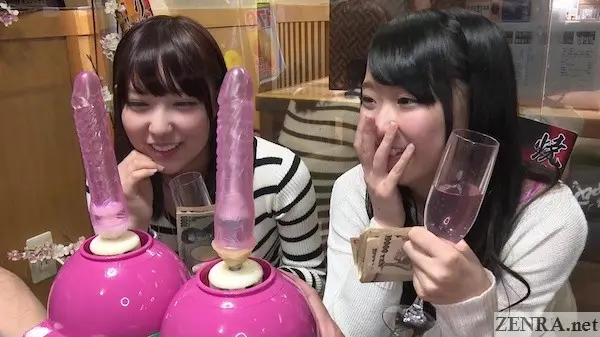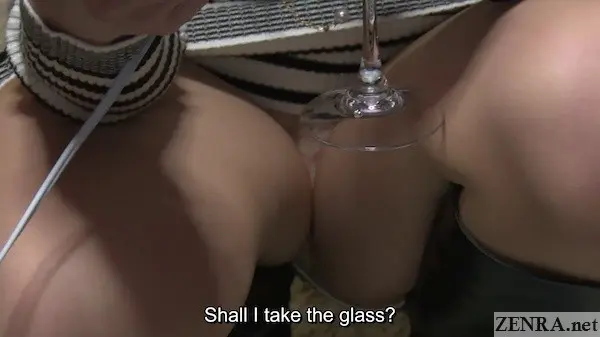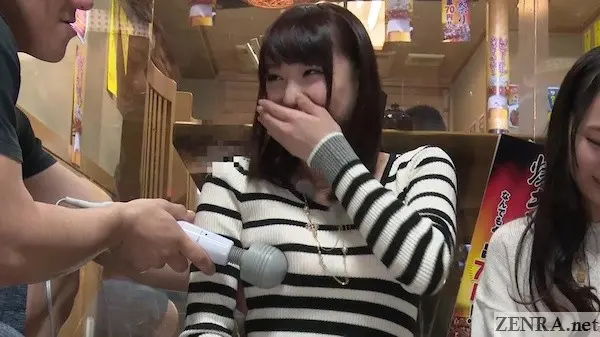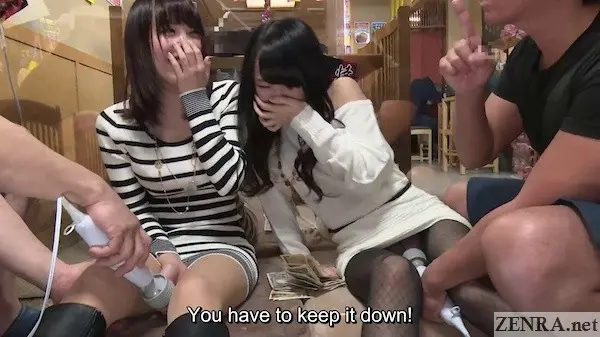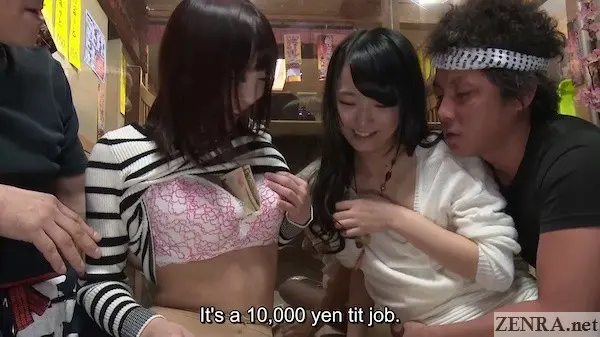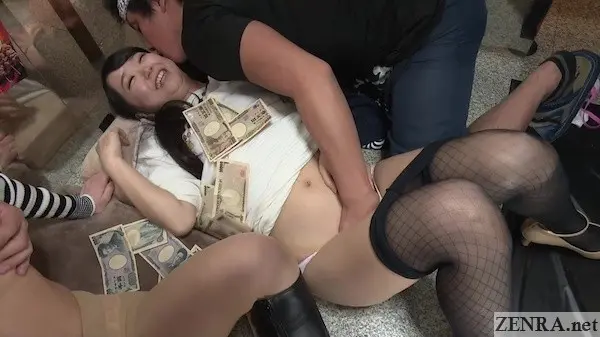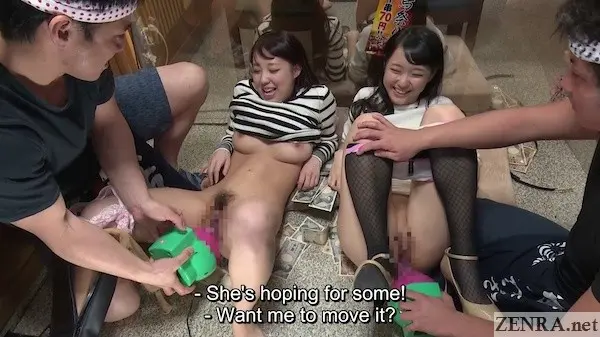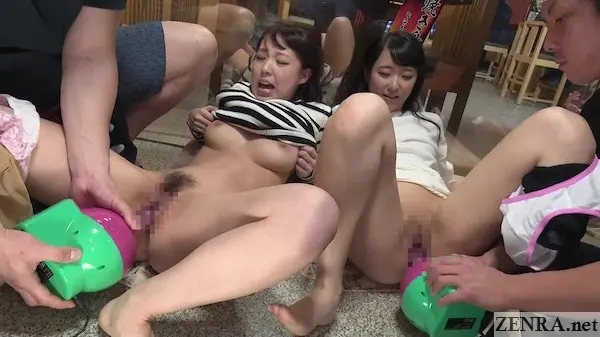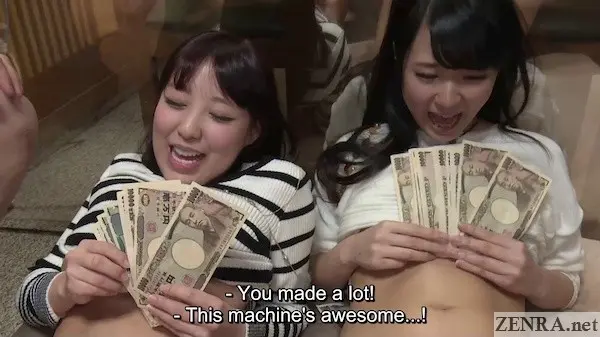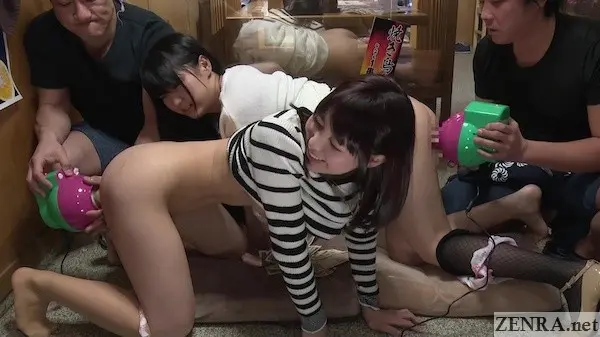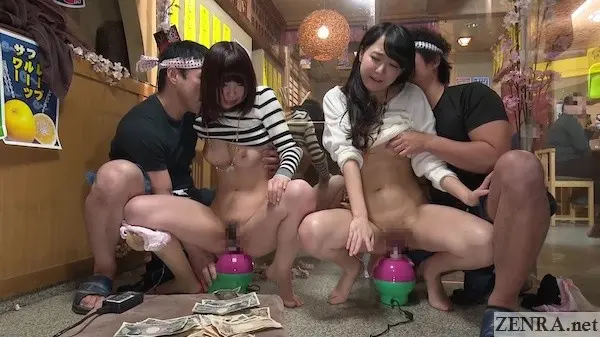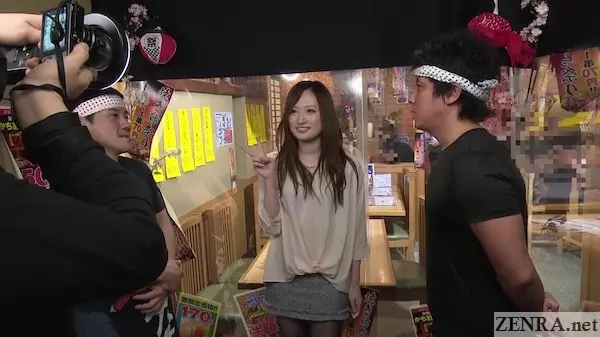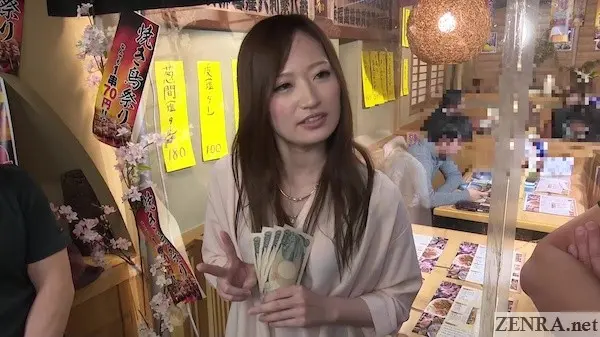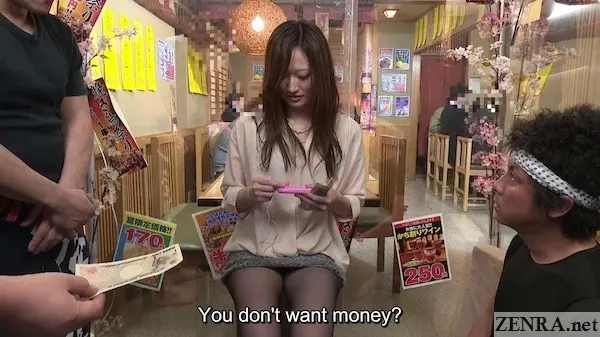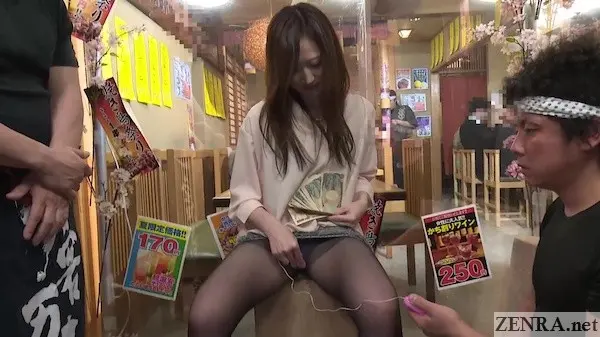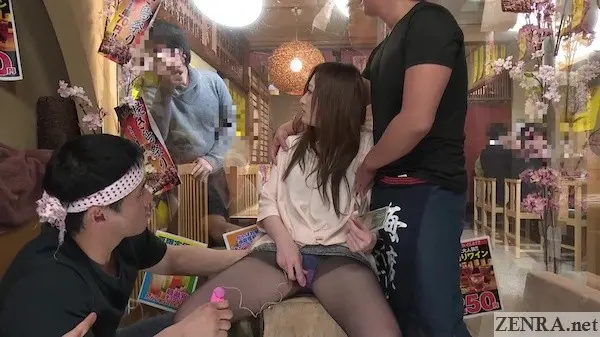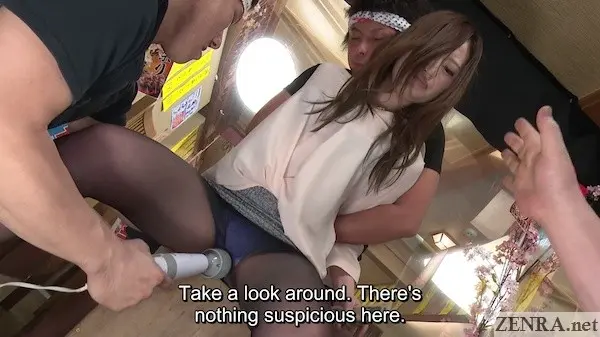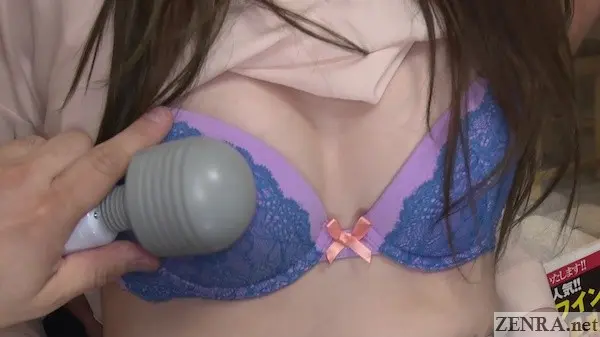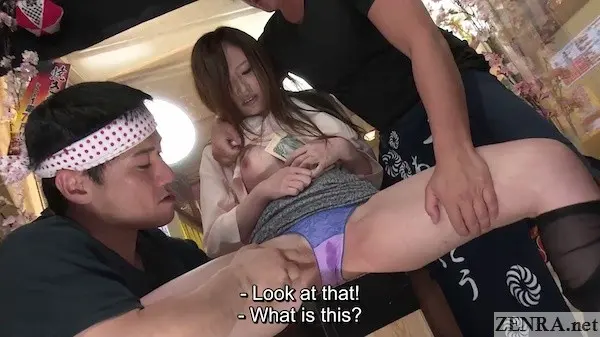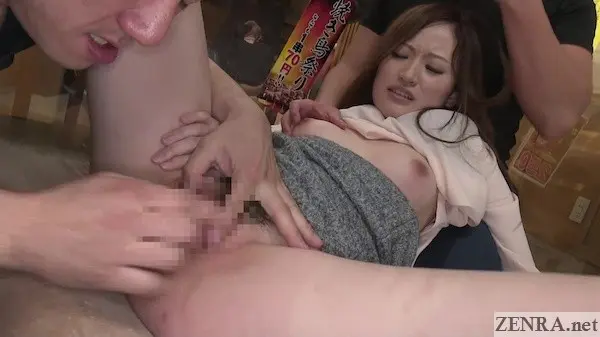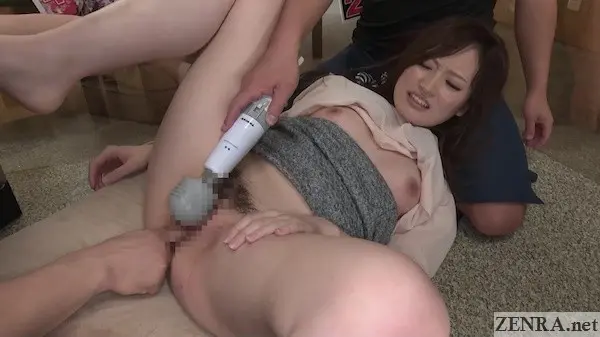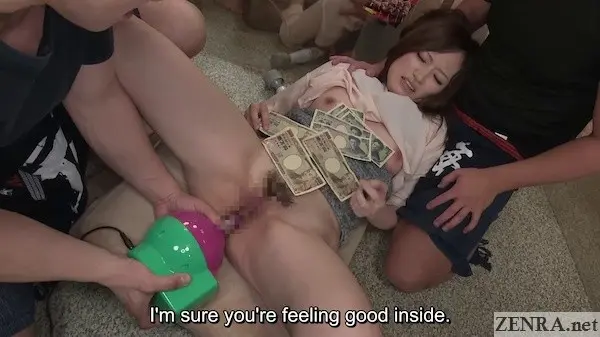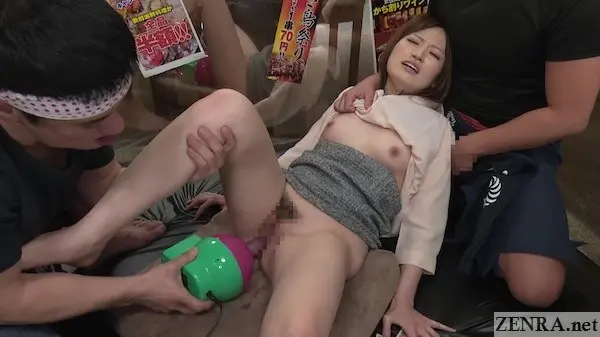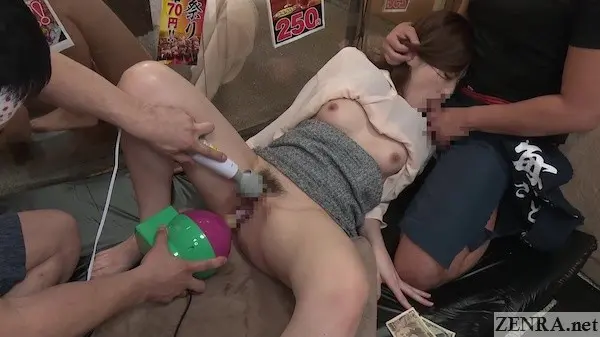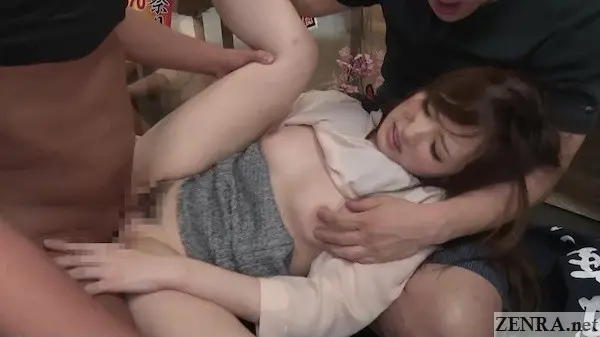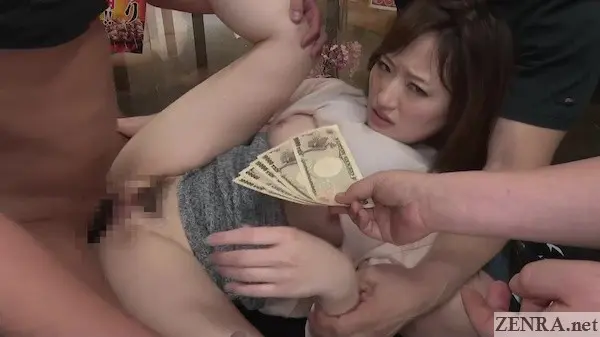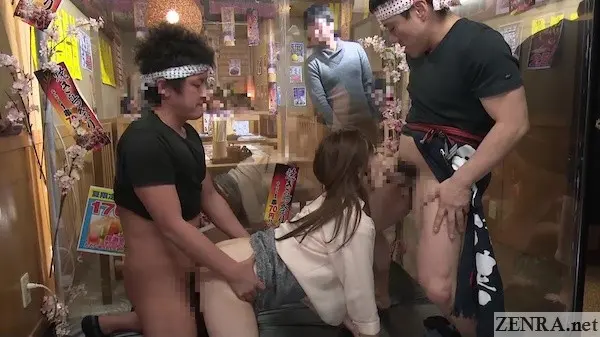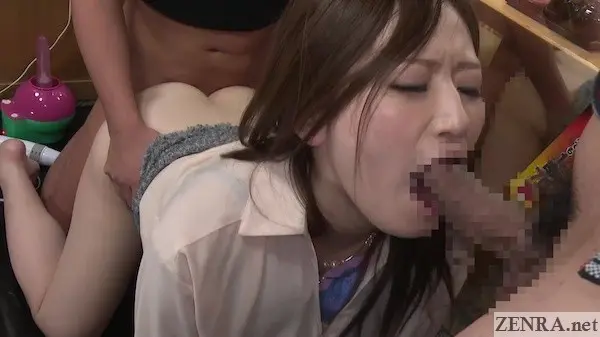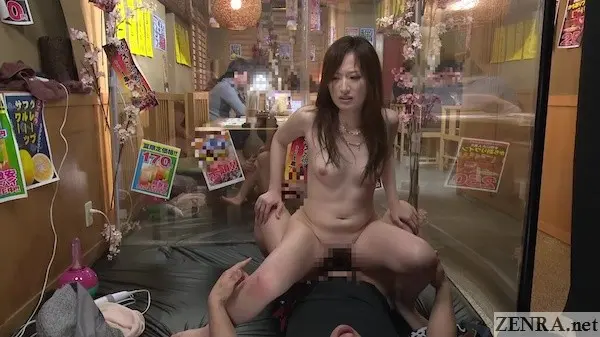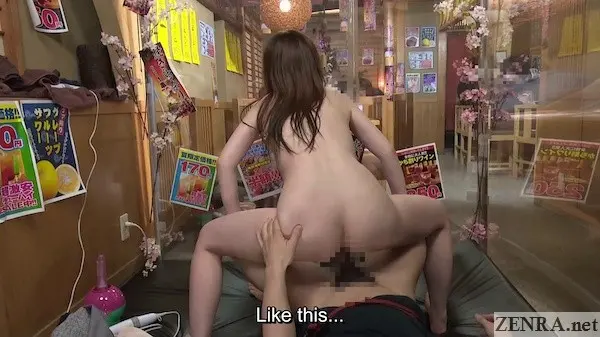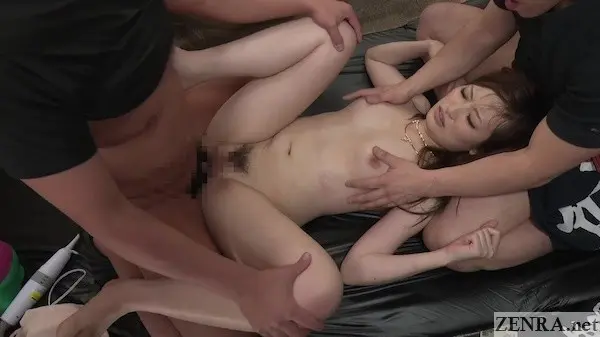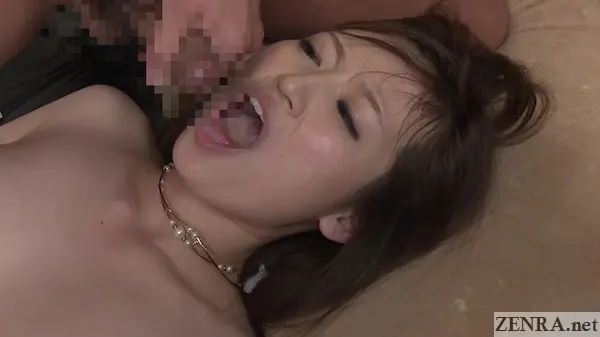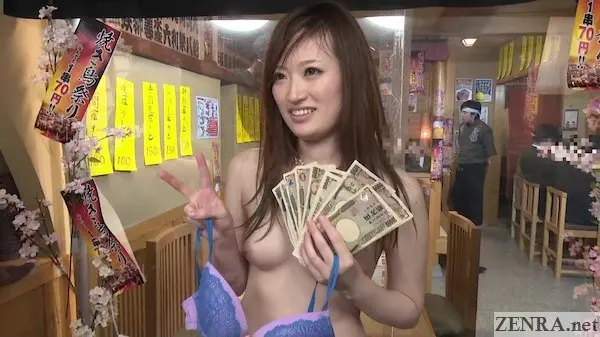 Magic Mirror Izakaya Amateurs vs Huge Vibrator Game Show First Half
Timing and Translation by Patonyan
(Continue to Second Half)


Given the current (as of writing this at least) COVID crisis, I can very much see Japanese eateries really trying their hardest to think outside of the box to get customers to return. Imagine if one--and let's zero in on an Izakaya here--concocted some pseudo lottery slash game show, targeting only cute women, offered huge cash prizes, and of course had a film crew ready with cameras rolling? Of course, this would all have a slightly--OK, VERY--indecent vibe to it. Think naughty questions, stripping for extra cash, and the introduction of some adult novelty toys that are probably closer to custom creations of a truly perverted mind rather than something a close-knit couple may share together on warm, summer nights. That's the general vibe we get in SADISTIC VILLAGE's long-running MAGIC MIRROR VIBRATOR GAME SHOW series and we're happy to finally be showing one of them with today and next week's double update.
The IZAKAYA edition is technically the ninth in the series. We don't plan to go back and start at number one for a variety of reasons (scheduling, lower quality image quality in older movies, etc.), but regardless of how this one does, we have at least one more in the lineup. Then again, we all know ZENRA fans love JAV movies that have a fun, game show vibe. Combine that with really cute casting in all scenes (including some great group play in the first!) and we have a real winner here.
MAGIC MIRROR itself is a concept certainly not unique to SADISTIC VILLAGE. There's actually an ongoing scuffle about that in the industry with SOD claiming they invented it while the founder of DEEP's saying it was his creation (and that DEEP's originally being distributed exclusively by SOD certainly doesn't help clear up the situation!). Either way, it's a great way to spice up a theme by showing random people in the background going about their business while a most naughty game show happens in front. This time we have that concept mixed with the boyfriends of the contestants carrying out with their meals unaware their significant others are stark naked and being pounded away by insane vibrator machines (and later dicks!) for sweet, sweet prize money.
At its core, MAGIC MIRROR IZAKAYA AMATEURS VS HUGE VIBRATORS GAME SHOW is movie that allows SADISTIC VILLAGE to carry on with its namesake though we get something a bit more JAV'ish. And by that I mean less a "has the whole world gone mad AND where did my clothes go?!" type of movies they're known to produce and something where most everyone is in on it and just having a good time. I don't really see any restaurants attempting this and being able to stay in business, but perhaps a few OK with doing something unique can see this and emulate it somehow by means of a ribald trivia night? That could do the job of bringing back customers! In the meantime, staff with empty tables can fire up this movie on their smartphones as can you at home if you're eager to relive your last Japanese vacation.
Lines of Subtitled Dialog: 2341
4 Files 3.14GB
01:24:18
Overall Satisfaction
9/10
Pros
+Taking X plus MAGIC MIRROR will always be a win-win.
+Very cute casting in all scenes.
+I normally dislike toys, but this really makes them work!
Cons
-Definitely a high energy update--too high for those looking for something romantic.
-Hosts could tone it down at times. This mostly applies to cat man Okamura.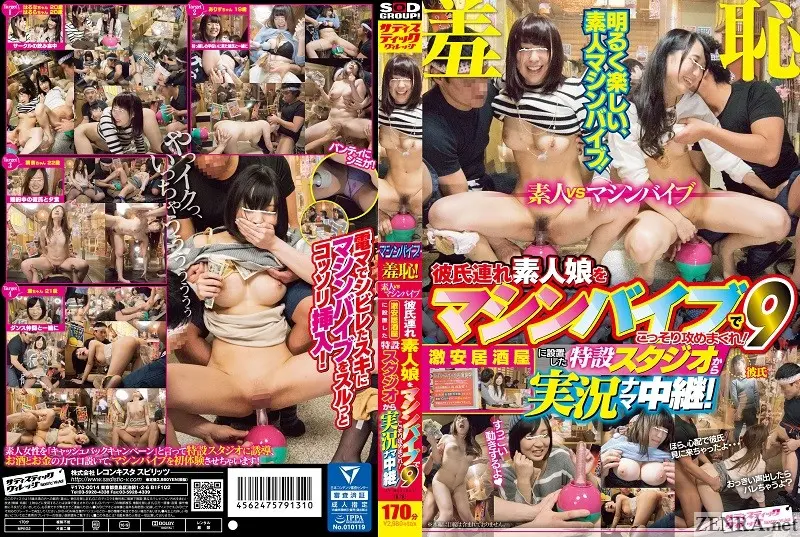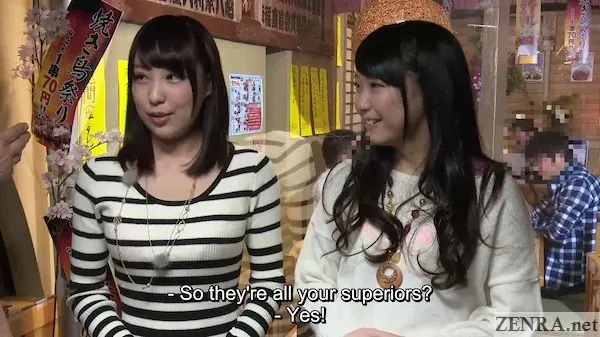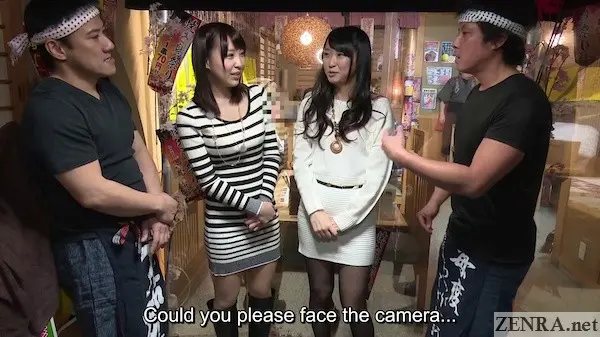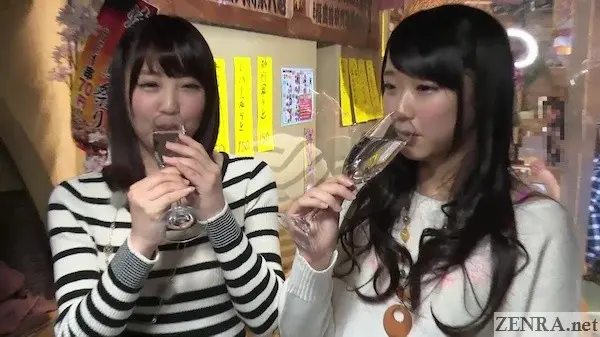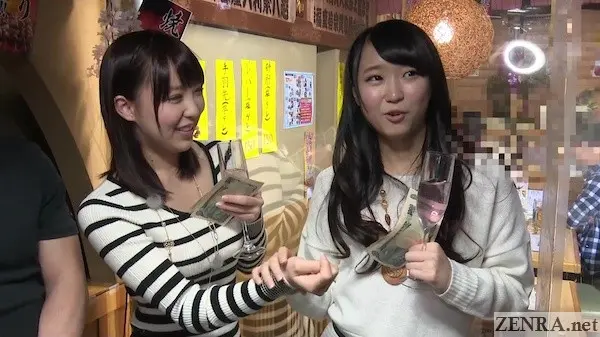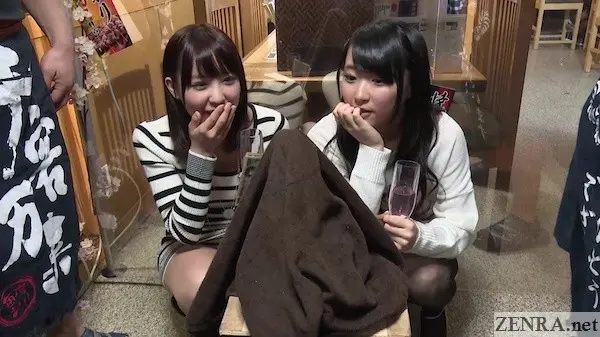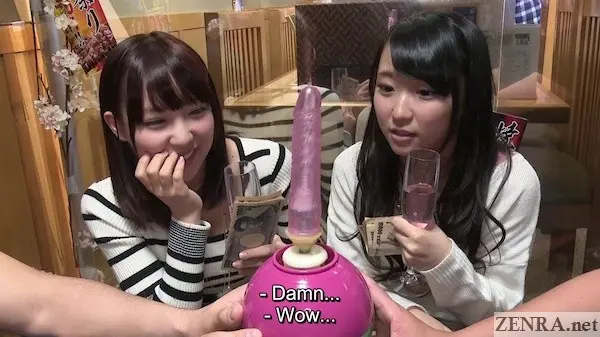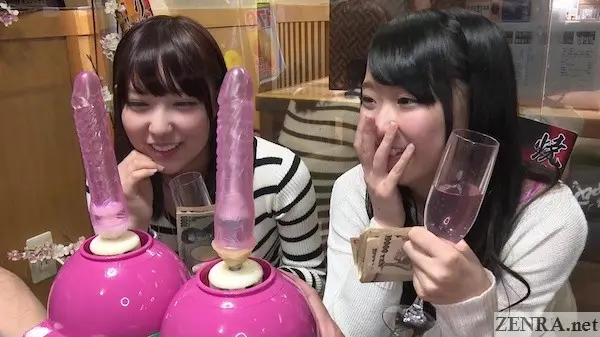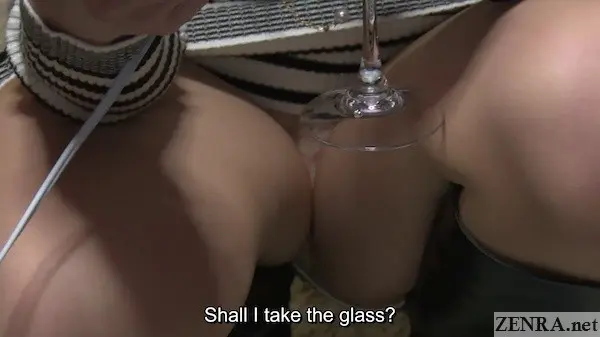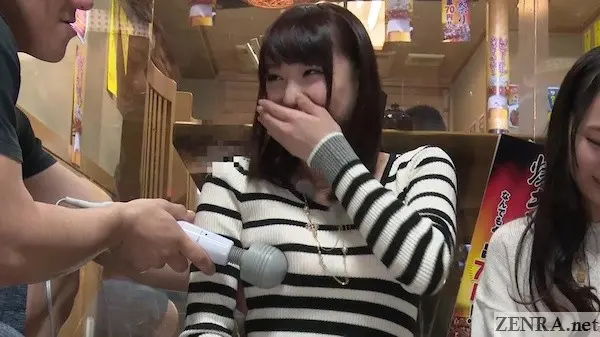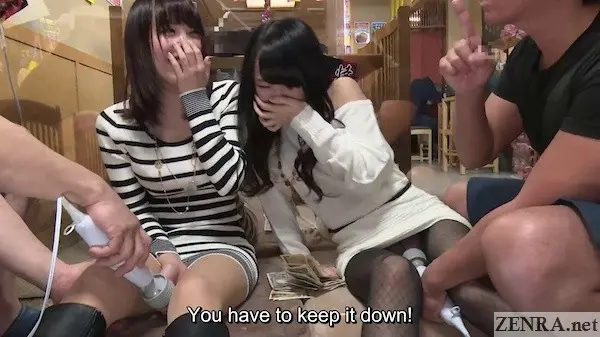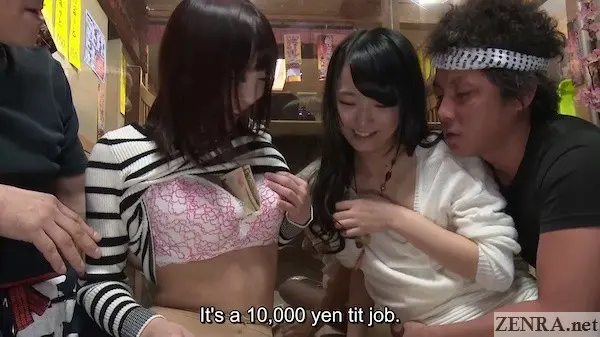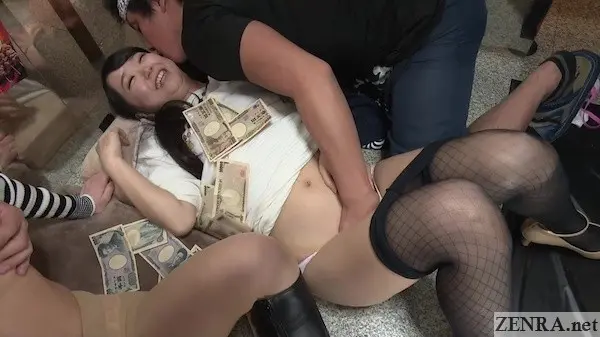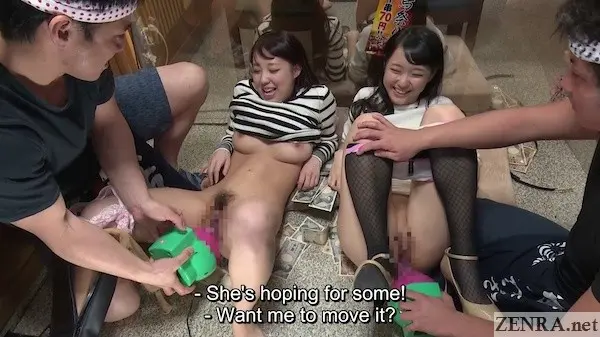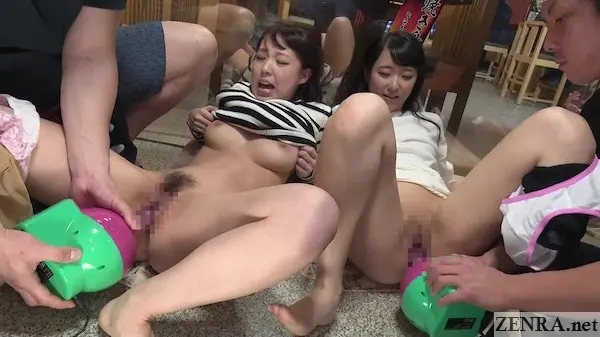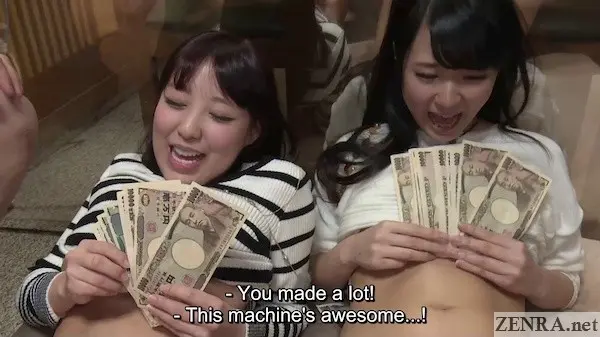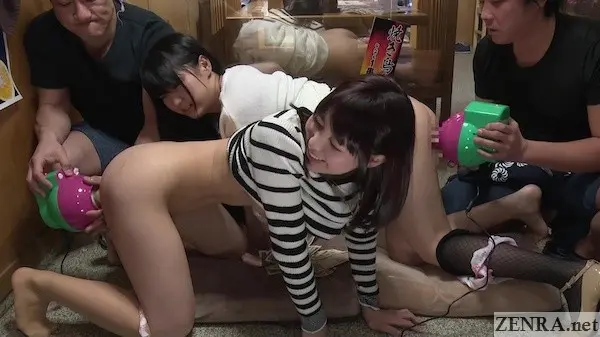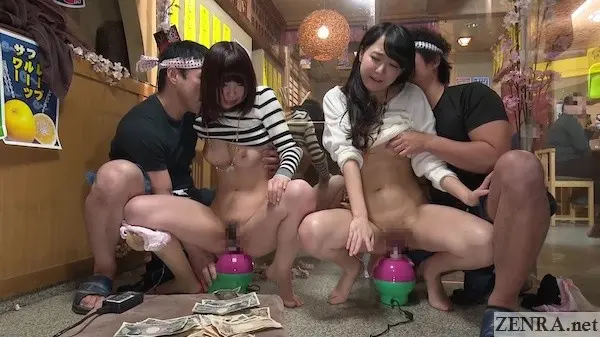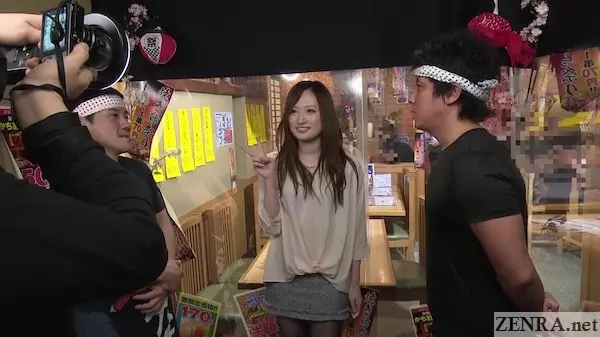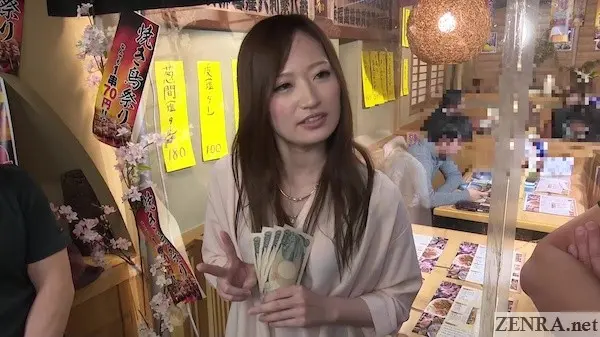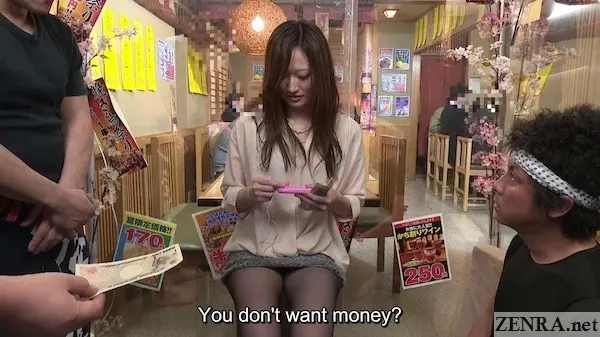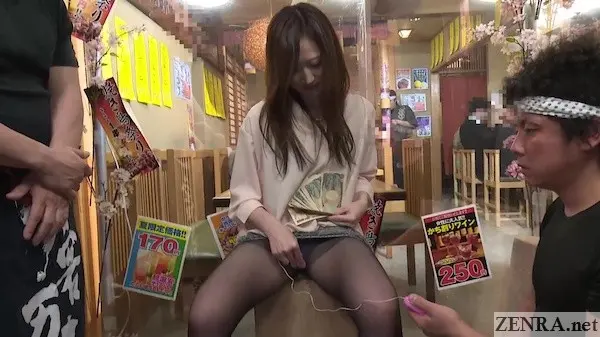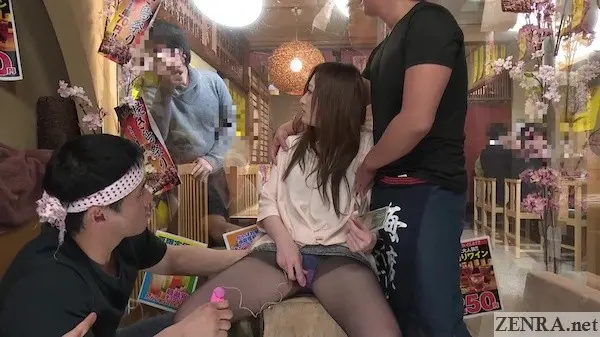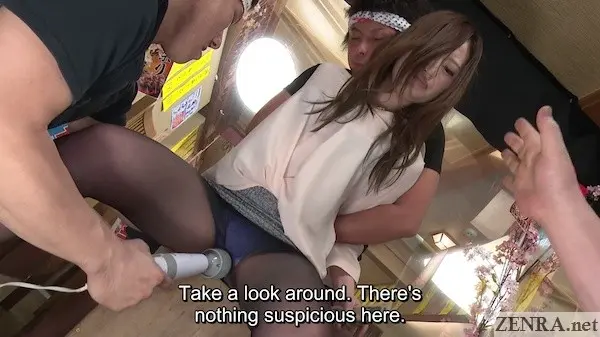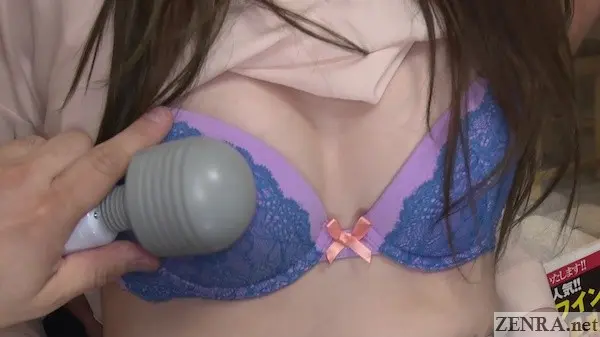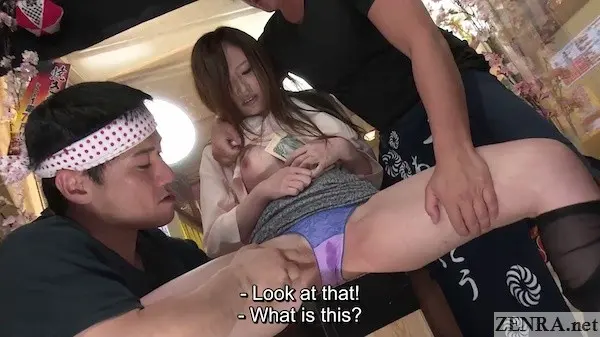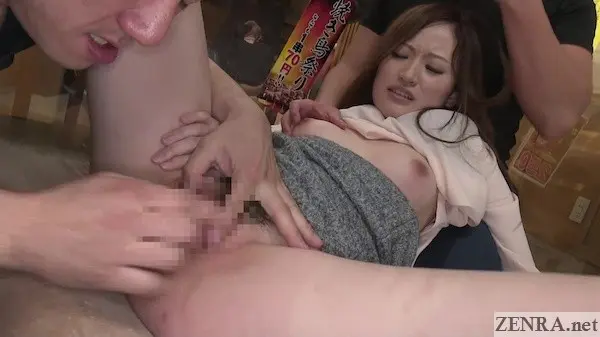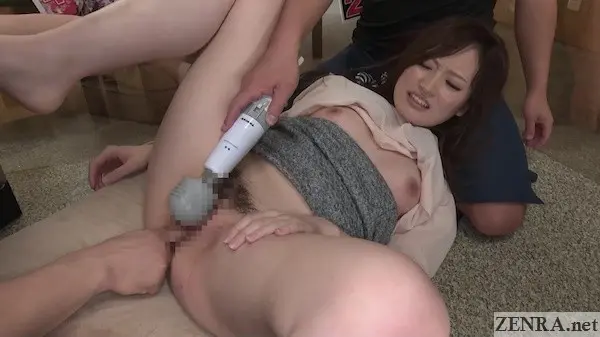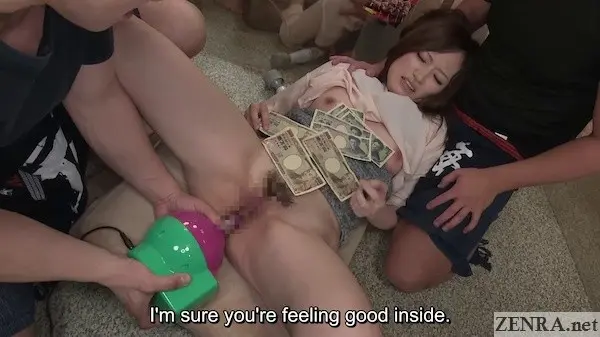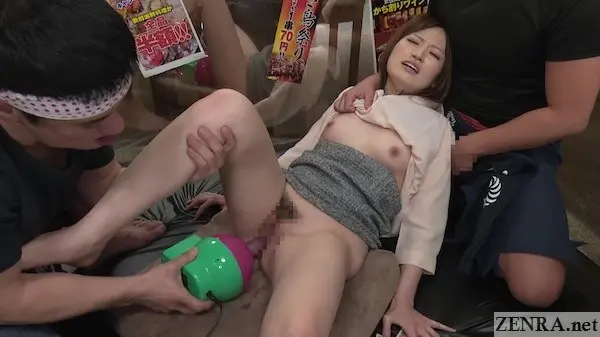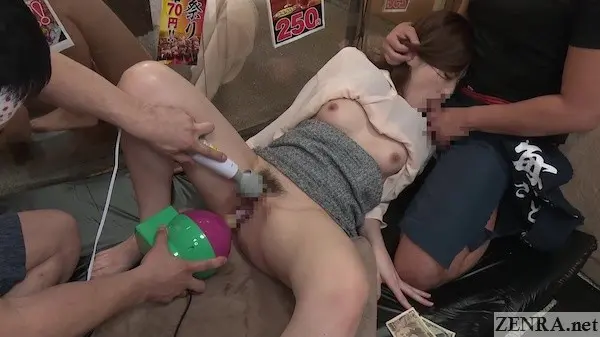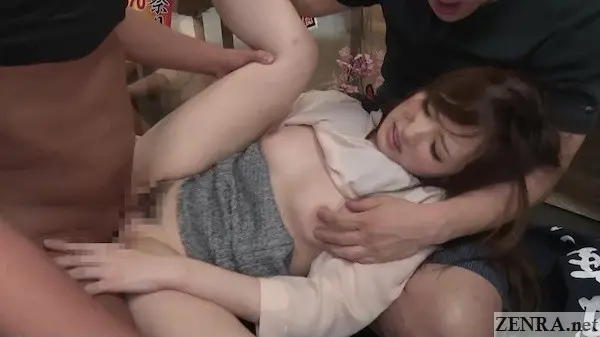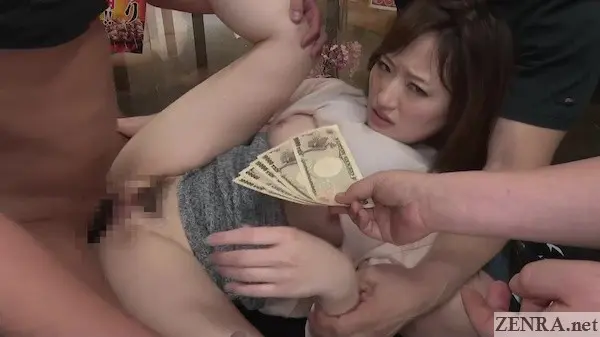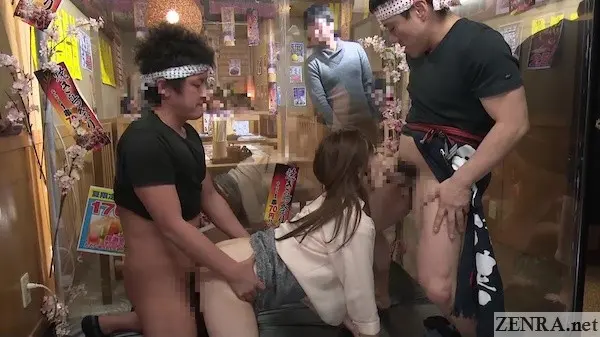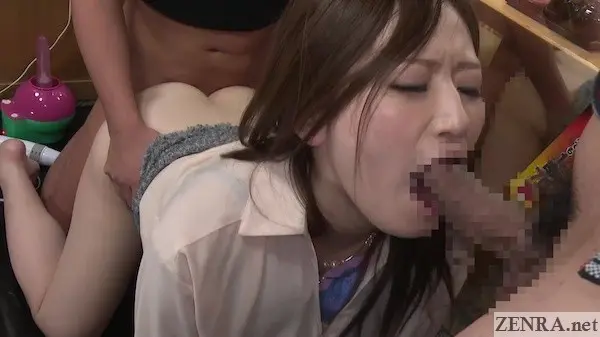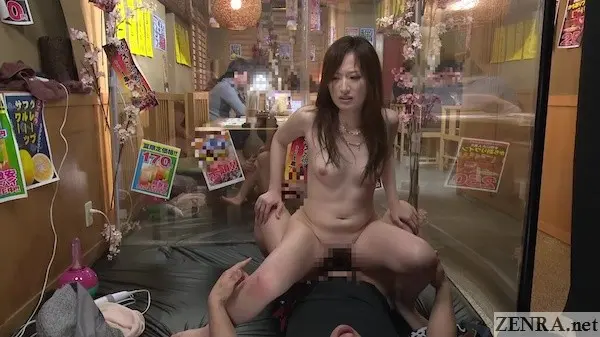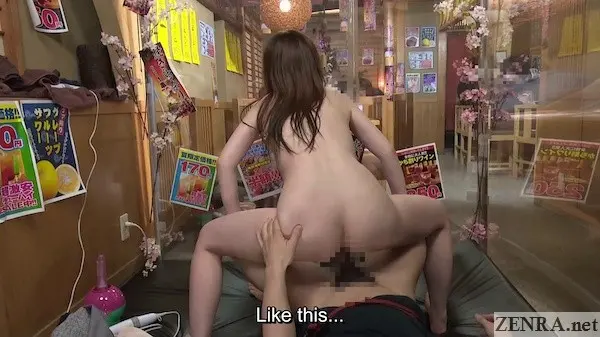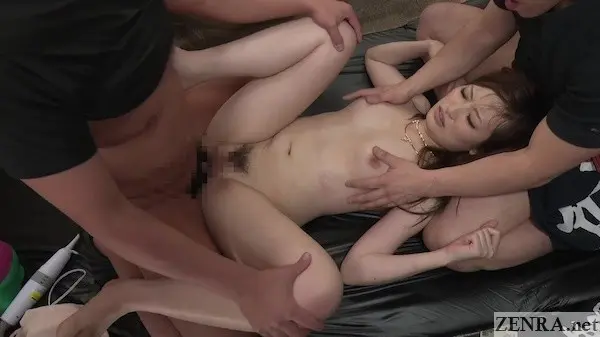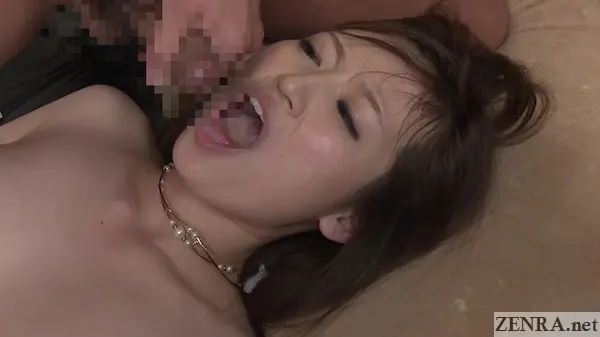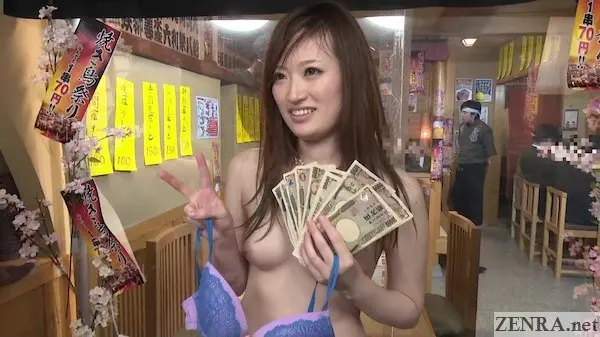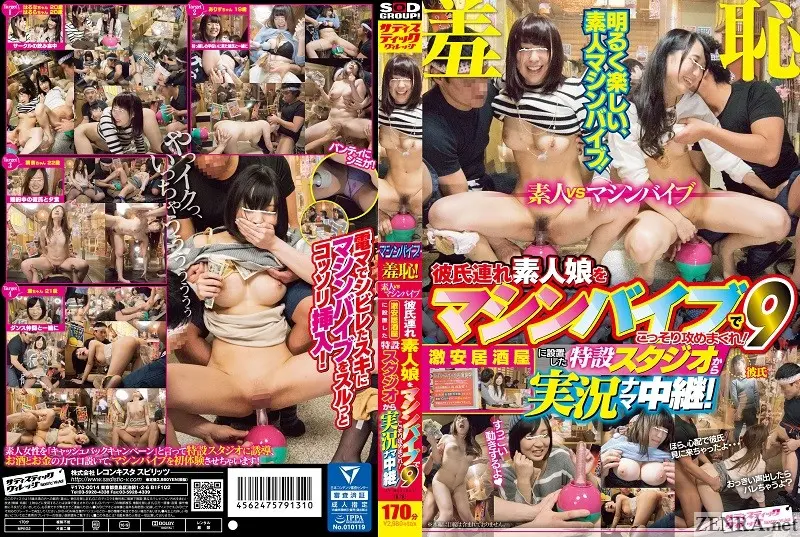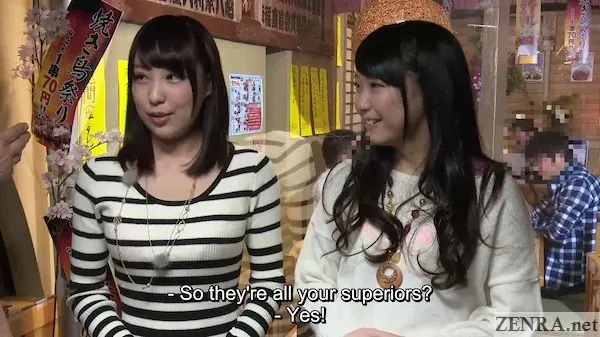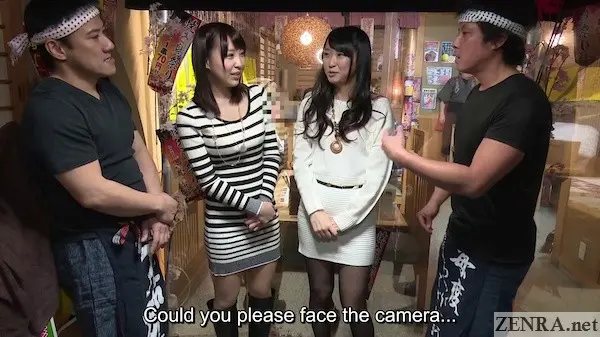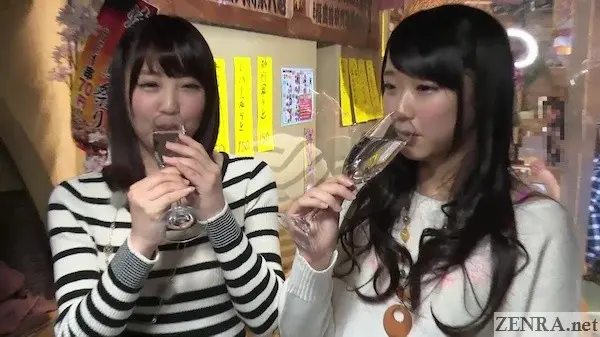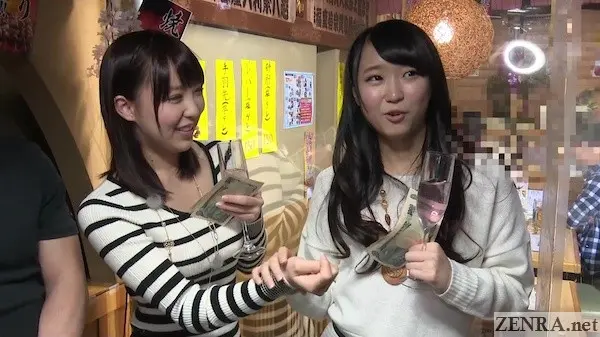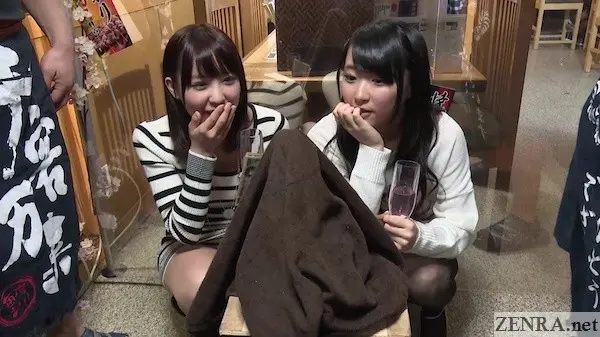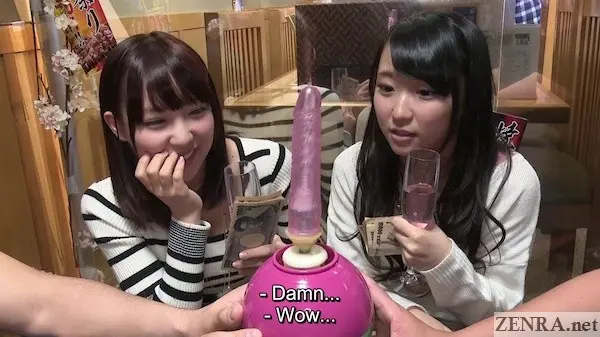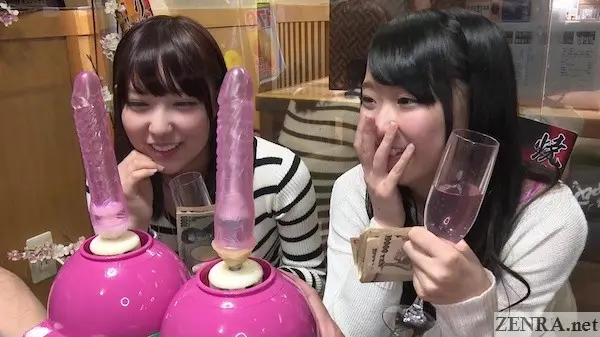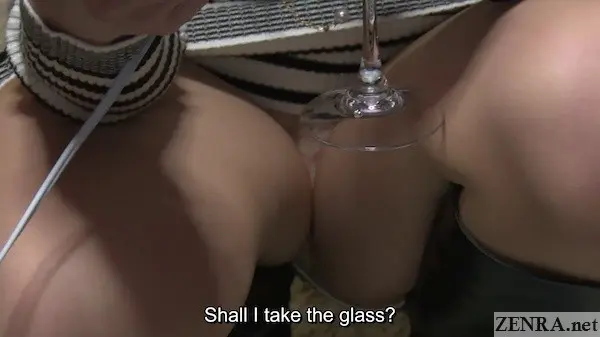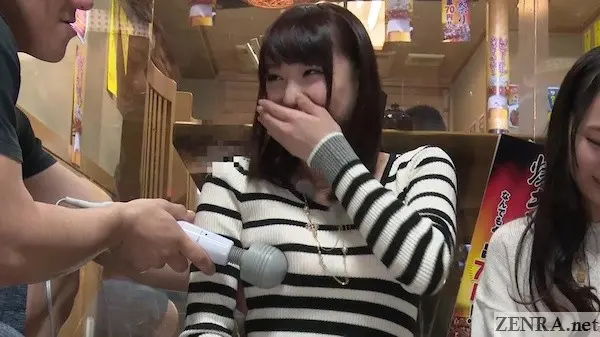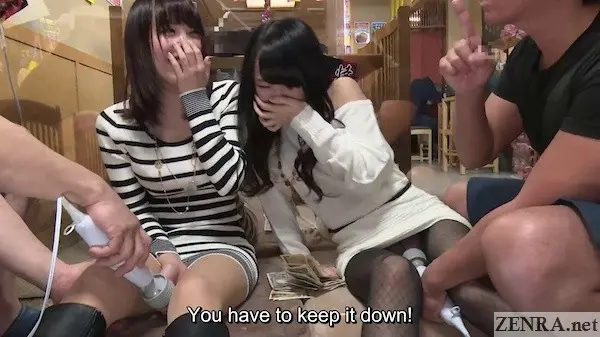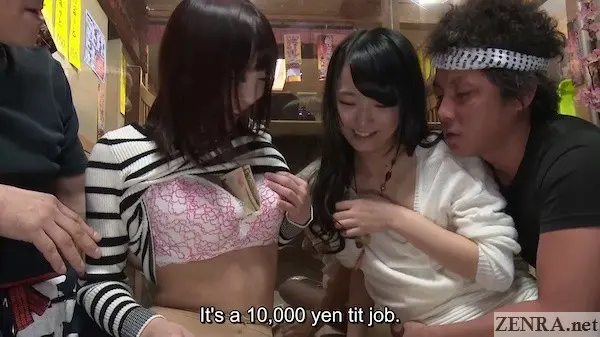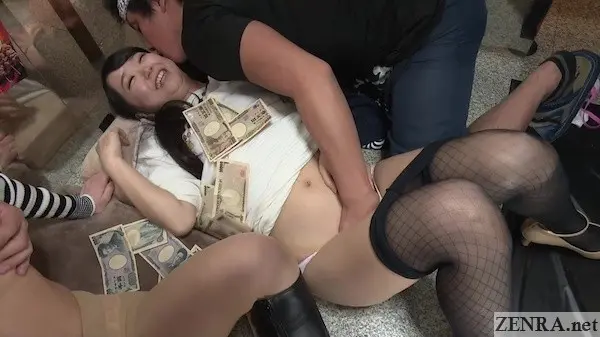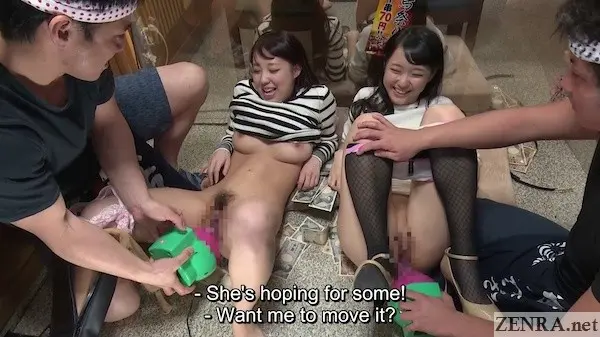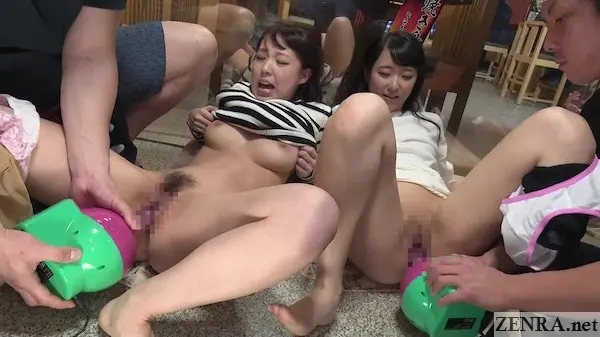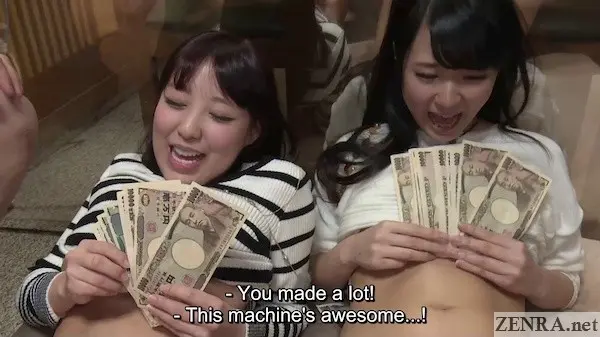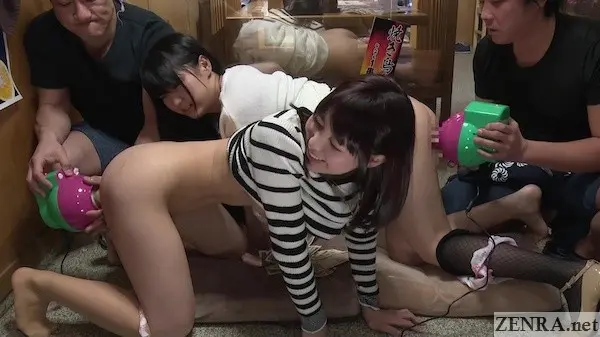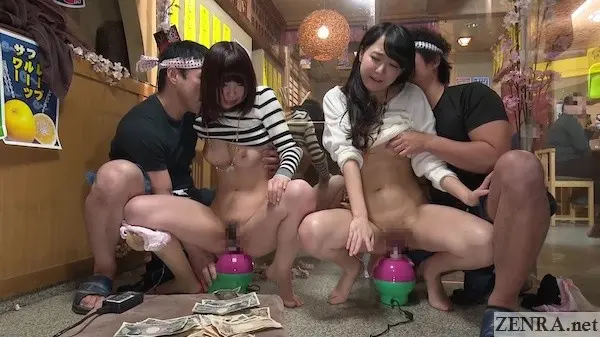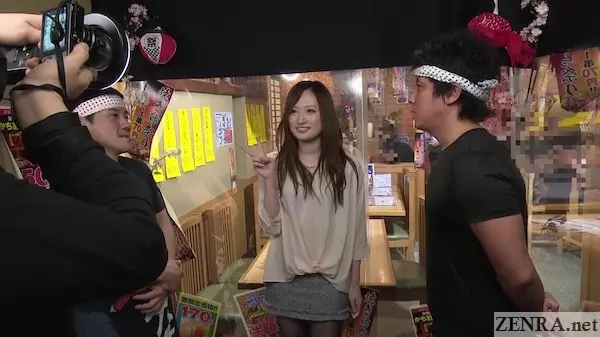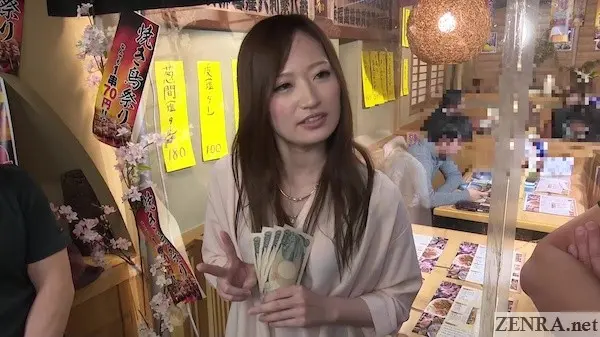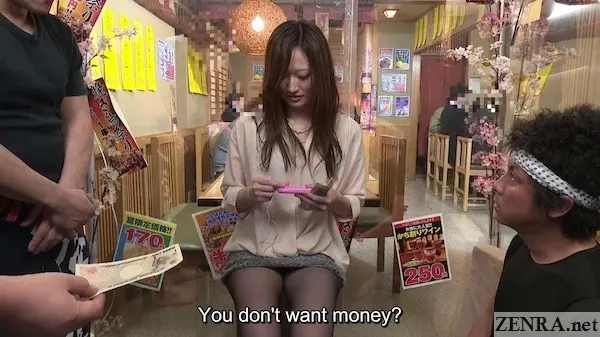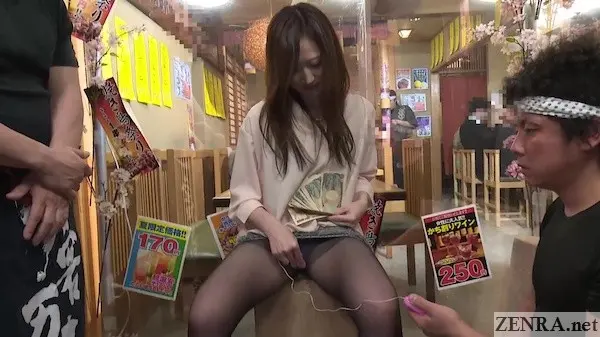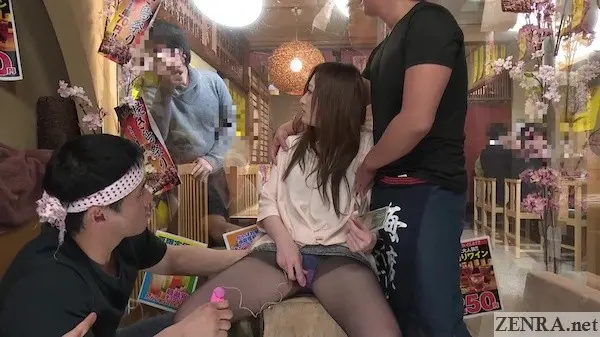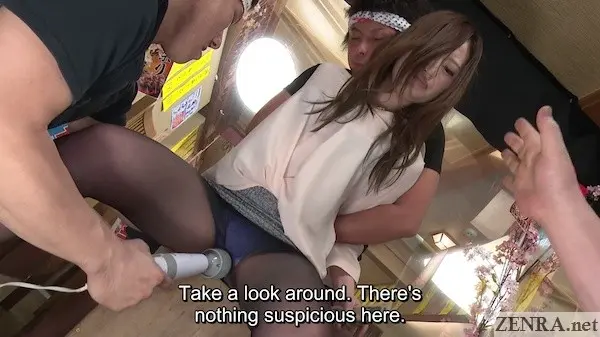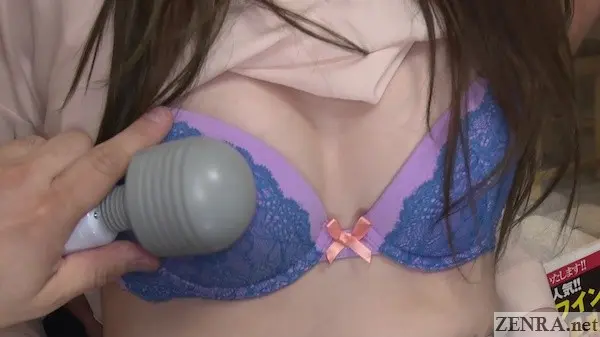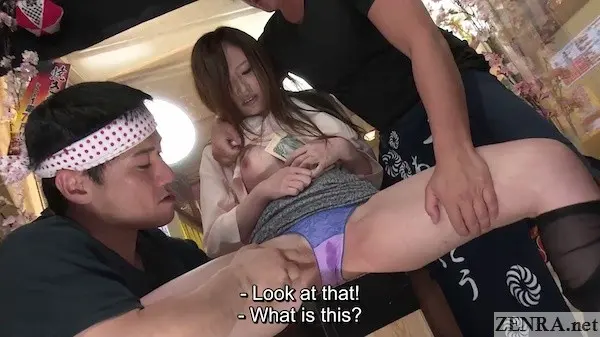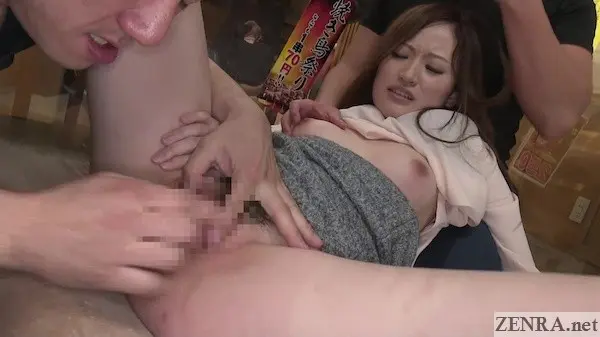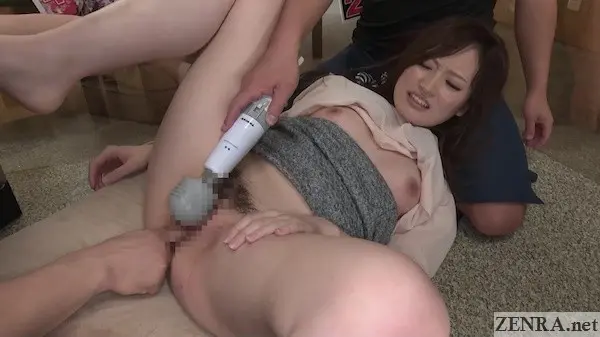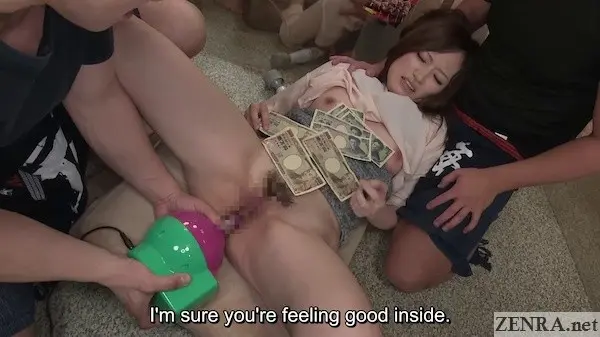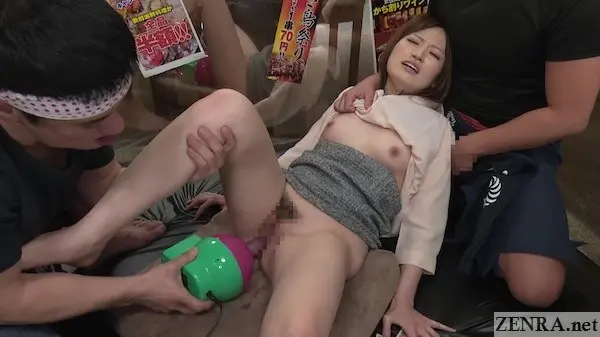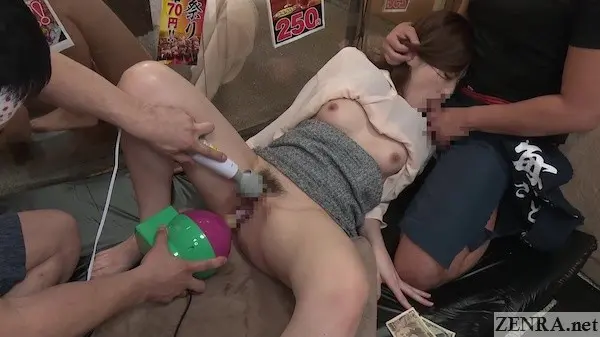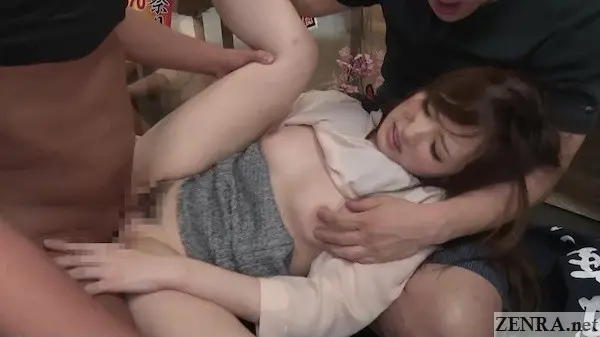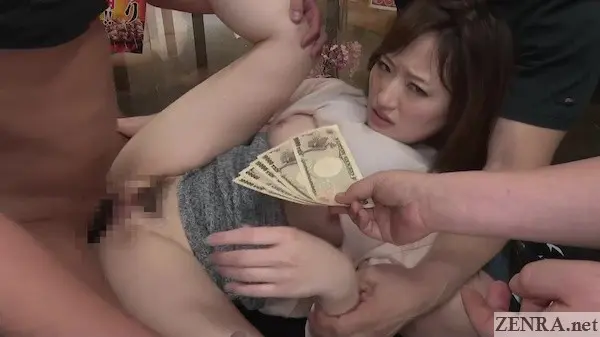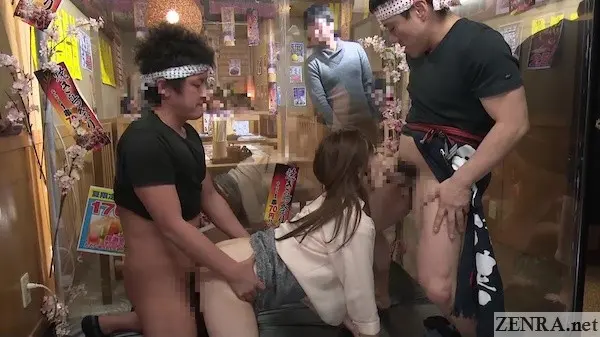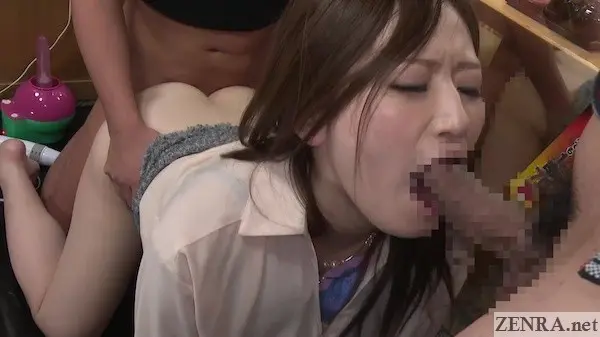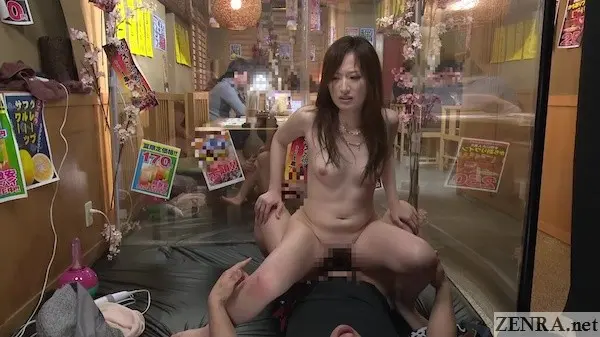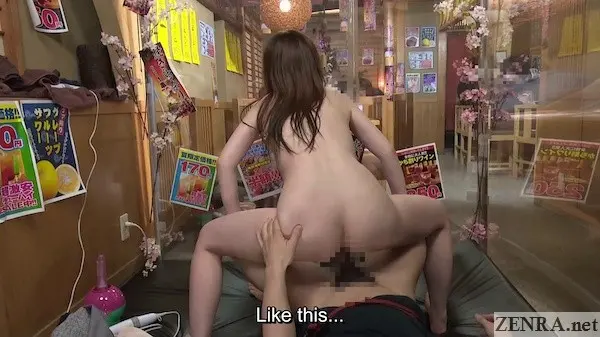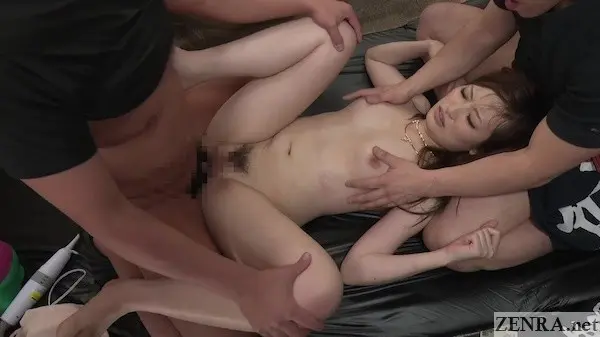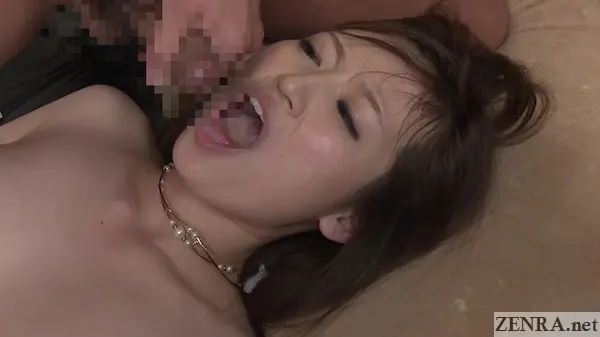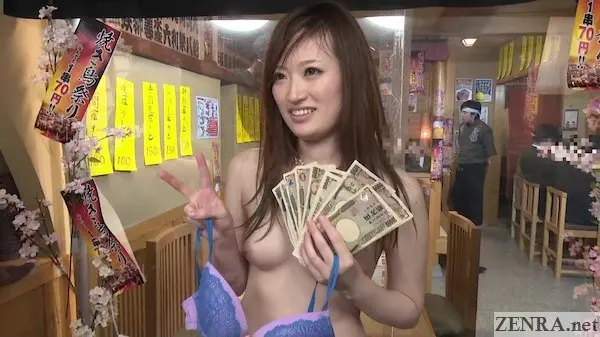 Magic Mirror Izakaya Amateurs vs Huge Vibrator Game Show First Half