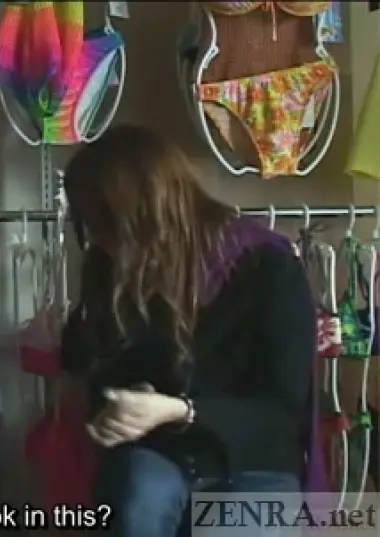 Crazy Japanese CFNM with Subtitles
Published October 31, 2006
Japanese amateurs and kyabakura girls are picked up off the street by for a kinky game of underwear and bizarre CFNM exploration with English subtitles.
Crazy Japanese CFNM with Subtitles
Published October 31, 2006
#Subtitled
#ClassicJAV
Japanese amateurs and kyabakura girls are picked up off the street by for a kinky game of underwear and bizarre CFNM exploration with English subtitles.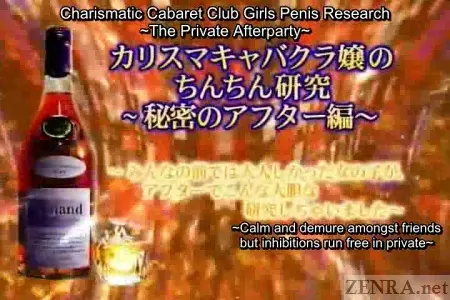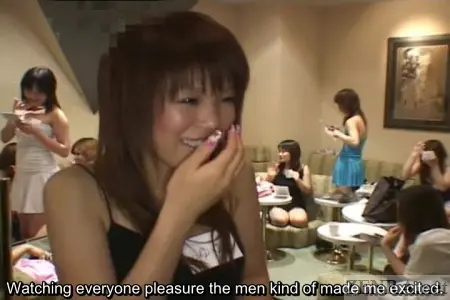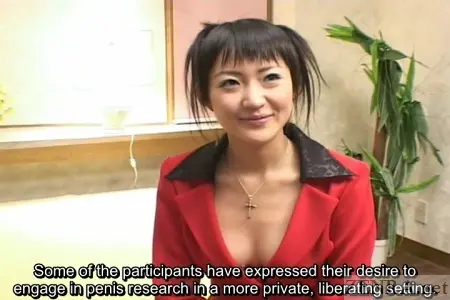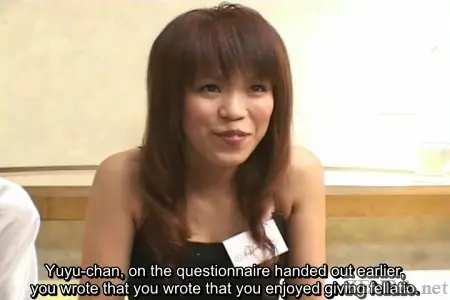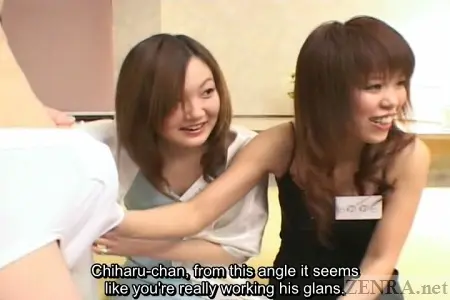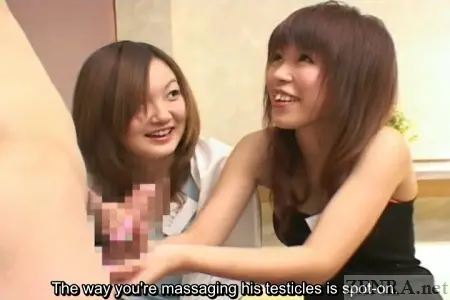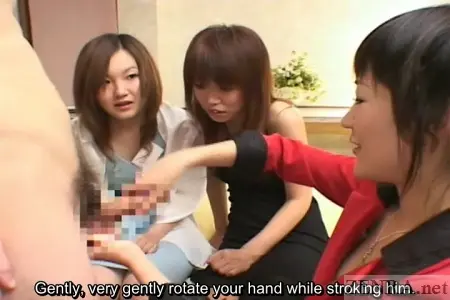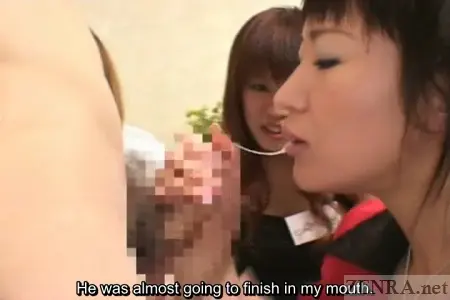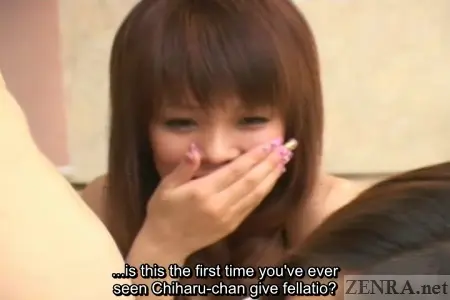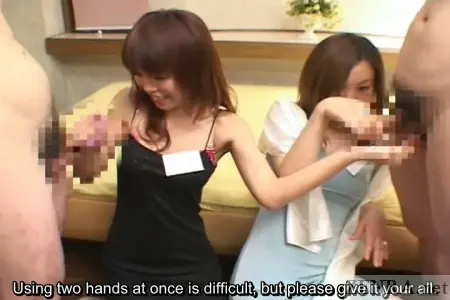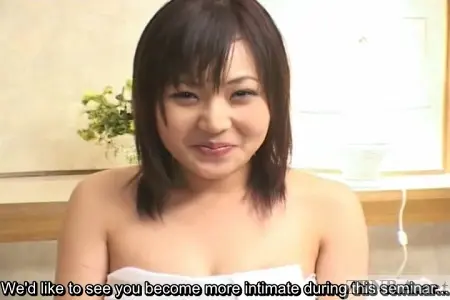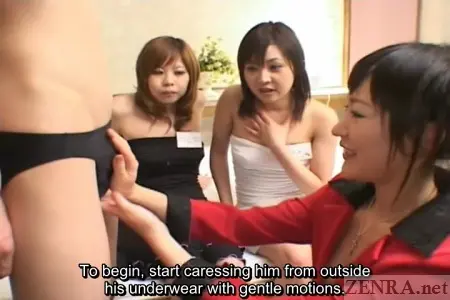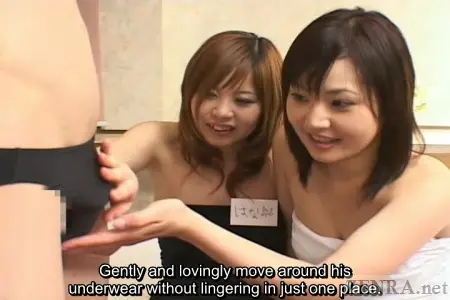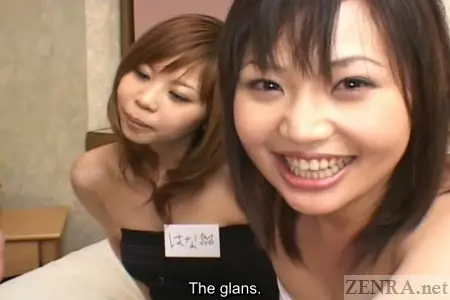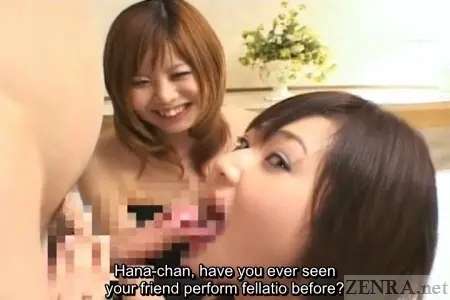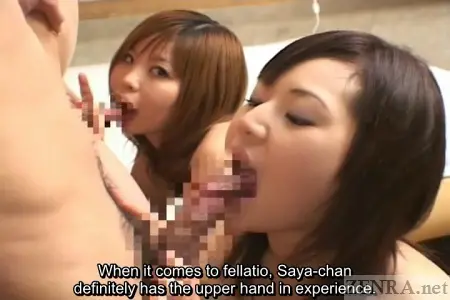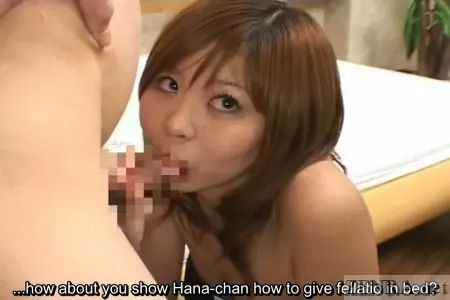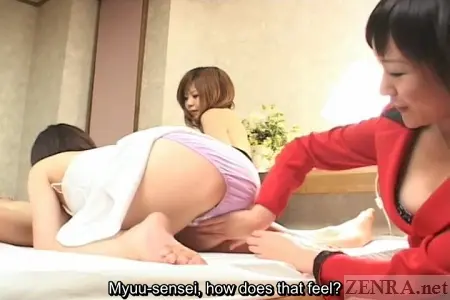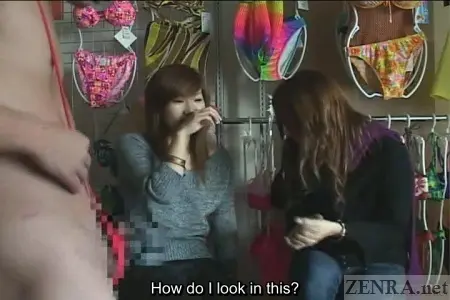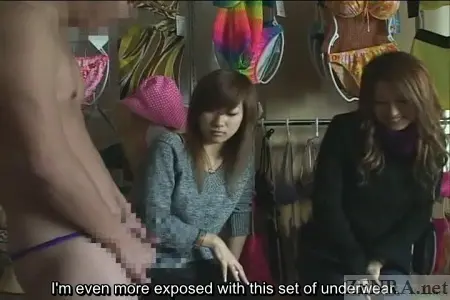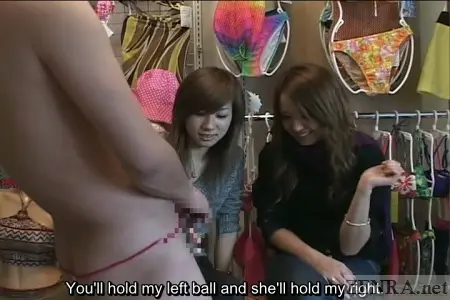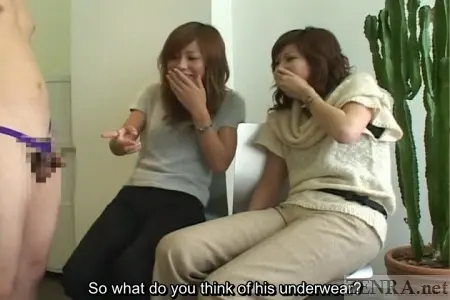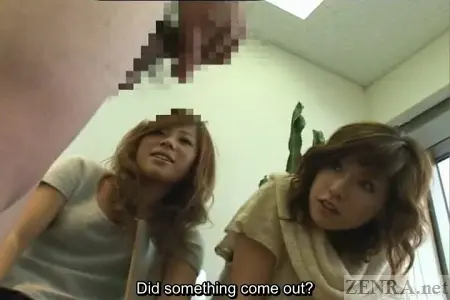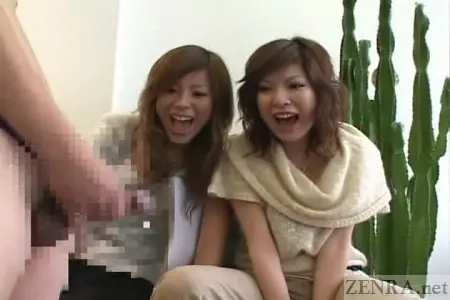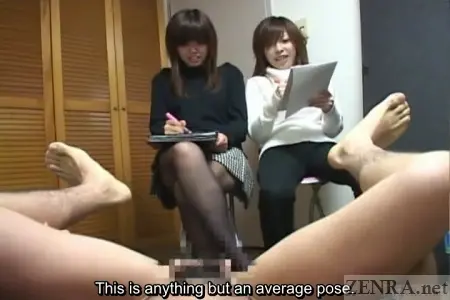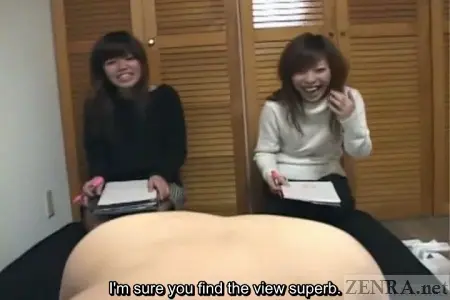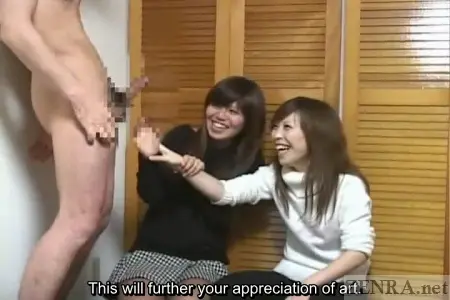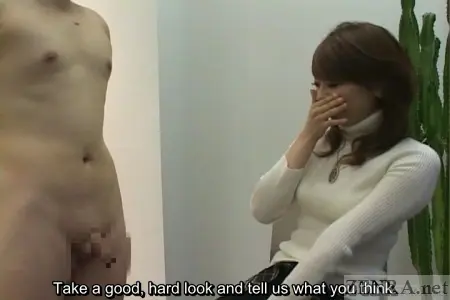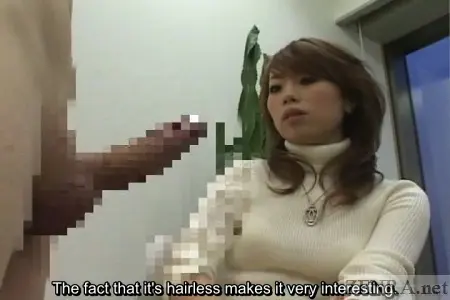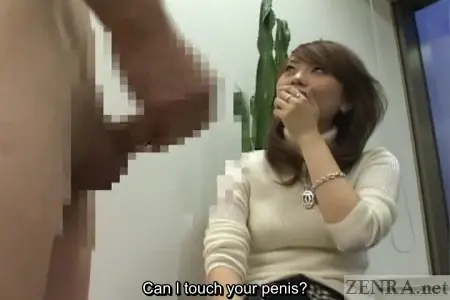 CFNM Study of the Penis by Kyabakura Girls
~ Secret Version ~
with English Subtitles
The origins of the CFNM (clothed female naked male) genre are highly debated. Some say that its beginnings can be traced to for-ladies strip clubs and bachelorette parties for women on the way to being betrothed; one last time to let it all unwind and go crazy with all her best girlfriends while watching scantily clad (or totally naked) well-built male strippers strut their stuff and then some. In Japan however, both bachelor and bachelorette parties unfortunately do not exist. Hell, even strip clubs as they function in the west are a rarity outside major cities (and those usually only attract western customers or Japanese businessmen with a western leaning mindset).
With the Japanese, CFNM is usually associated with exploration. More specifically, exploration of a naked male body through the POV (point of view) of a shy Japanese girl and her girlfriends as well if she is too timid to go through it alone. Outside of work, most Japanese girls don't have much experience with the opposite sex. In fact, most dating occurs almost exclusively via the company stock or through introductions from friends. Thus, their real world hands on experience is direly lacking.
In this special edition of Japanese CFNM, we are treated to the site of outgoing, young Japanese girls who work at a Kyabakura—or Cabaret Club (pretty much the same thing as a Japanese hostess club but the hostesses get paid an hourly wage vs. a % of revenue from their own customers. Kyabakura is generally more popular with younger girls who may not stay long at the job whereas hostesses are usually older, more mature woman).
As we can see, most of these cute Japanese kyabakura girls lock up when viewing their first anonymous cock (trust me, unlike real Japanese amateurs, this is mostly for 'show') and many of these horny male volunteers at first result to pumping themselves inches away from the shocked kyabajyo's face until she hesitantly starts to lightly pat the tip of his pulsing hardon. From there, a weight is slowly taken off her shoulders and she (or them if they are in a group) gradually explore more and more of this lucky nudist volunteer's exposed anatomy by at first lightly stroking his manhood followed by a guided tour of his tightening sack and a few even go further and massage his taint.
After playing with the naked male's exposed cock for a bit, the true personalities of these kyabakura girls slowly come out and their innocent pumpings of the shaft and smooth caressing of the balls takes on a more sultry tone as they joke with their friends and treat the nude male volunteer as if he was one of their customers from work. Eventually one even goes as far as the give a full-on blowjob to this surprised nudist while her friend cheers her on!
SUBTITLED DOWNLOAD - 1 2 3
3 Files - 1.18GB
1:43:25
Encoded in XViD
Japanese CFNM 14
with English Subtitles
Another group of shy Japanese amateurs have been gathered once again to see how they truly react when exposed to a massive hardon on a naked male volunteer for the first time. Since these are true Japanese amateurs and not girls of the night like the title above this one, their reactions really are genuine!
Some girls go in solo while others go with friends but their reactions and the outcum at the end is always the same: we first see these shy girls take a seat and through an announcer who is not filmed, we and her are given a description of what will about to occur. Specifically, a naked male volunteer will join her in the room and she is strongly encouraged to examine him to her heart's content. If she doesn't start her physical examination soon enough however, our model will begin for her (!).
Taking the Japanese CFNM concept even further, some of the naked males have these shy Japanese girls increase the level of kink in the room by having him put on a micro bikini made for slim women which results in his cock sticking out at a strange angel. This humor serves as a pleasant ice breaker as we soon see and these girls finally give in and start to handle his throbbing package.
We also see two students from a local art university who have their nudist male model lie on the floor spread eagle so they can paint his more private areas in full penciled glory. In exchange for this service though, he insists that they give him a handjob from the rear end that involves one of the girls pumping his cock while the other caressing his exposed taint and asshole with her smooth and soft fingers. He doesn't last more than a few minutes before exploding semen in a powerful volcanic orgasm!
If CFNM ever needed to be added to a dictionary (and I'm sure it has by now!), then this would be textbook CFNM: A shy, clothed Japanese girl face to face with a naked male and his hard cock.
SUBTITLED DOWNLOAD - 1 2 3 4
4 Files - 1.4GB
1:58:19
Encoded in XViD
Lines of Subtitled Dialog: 0
4 Files 0.00GB
00:00:00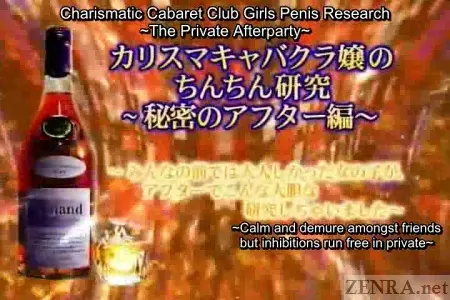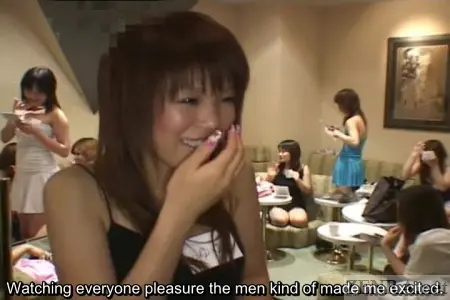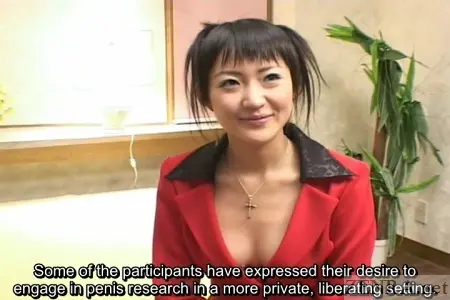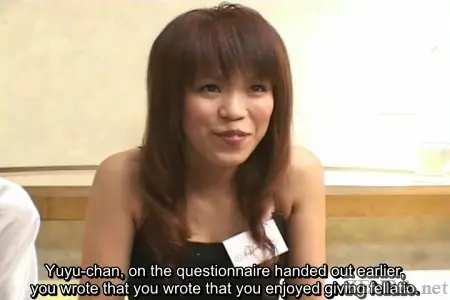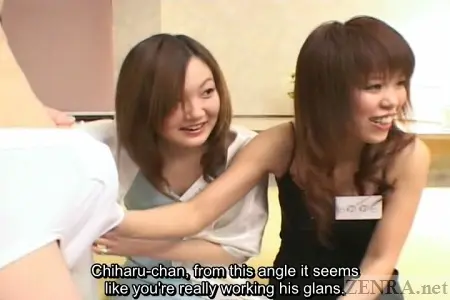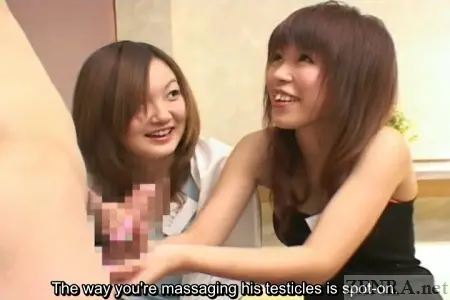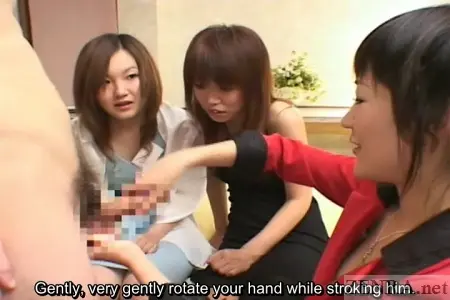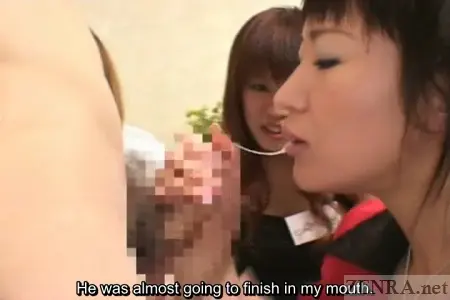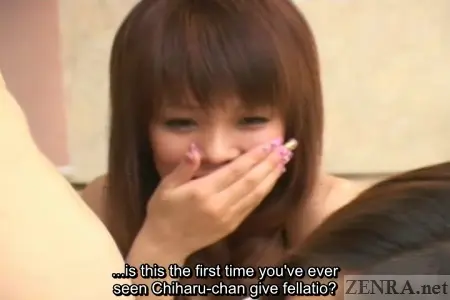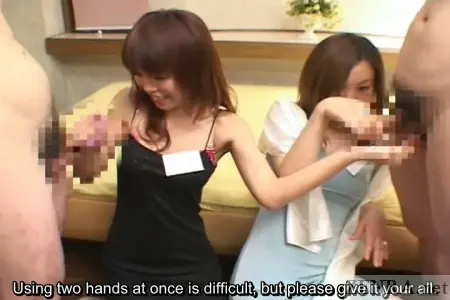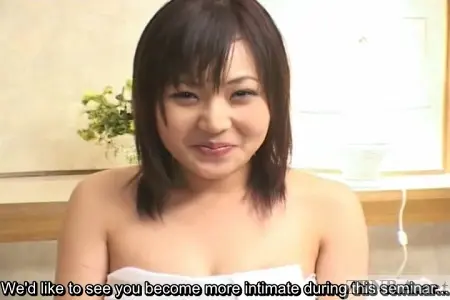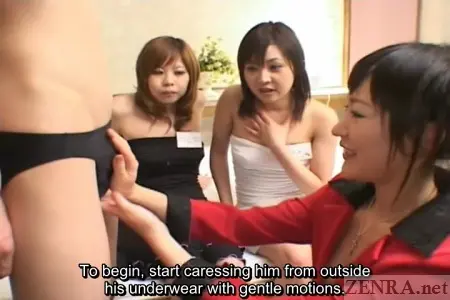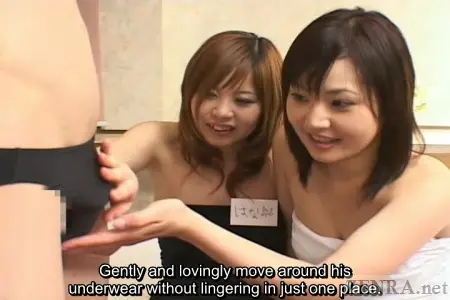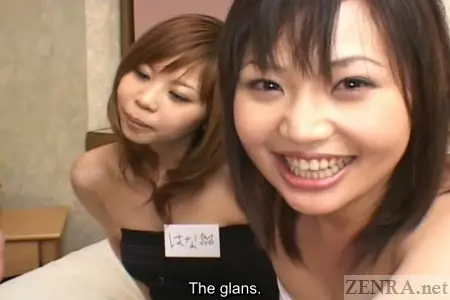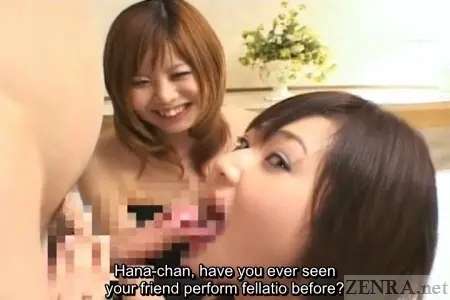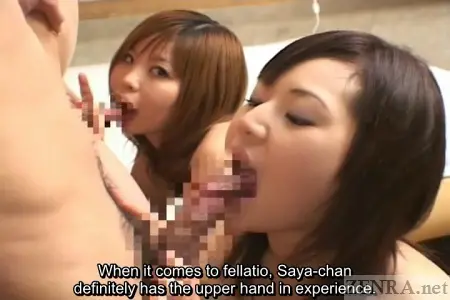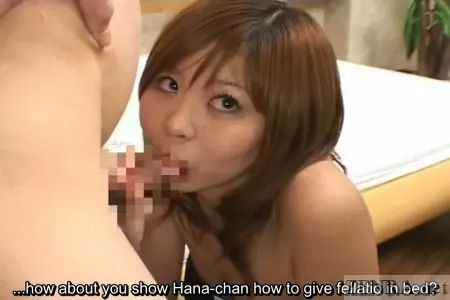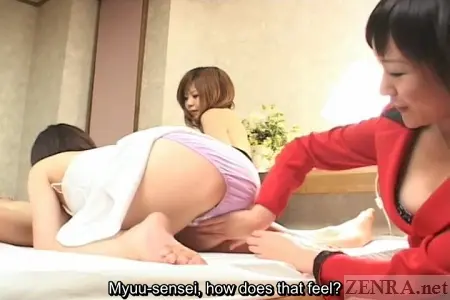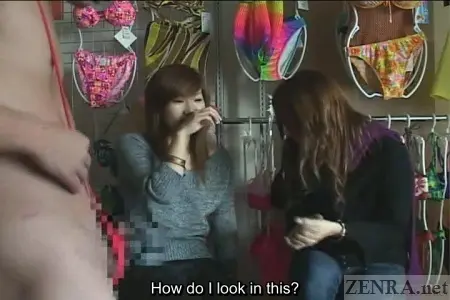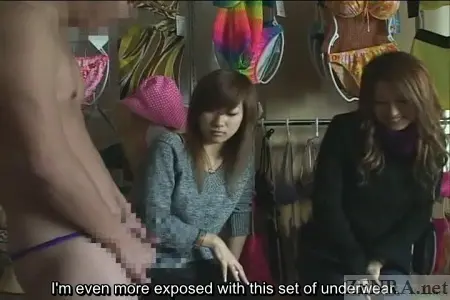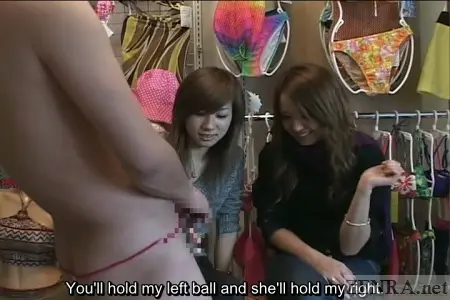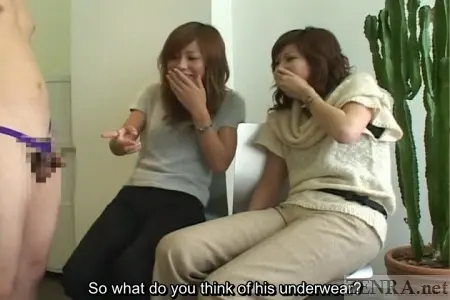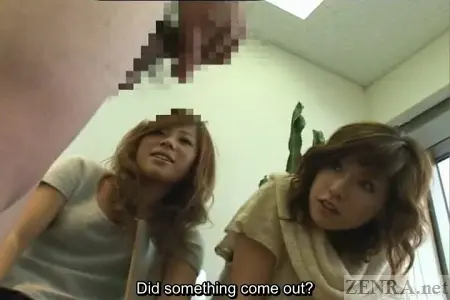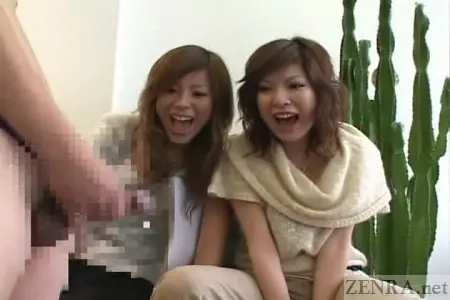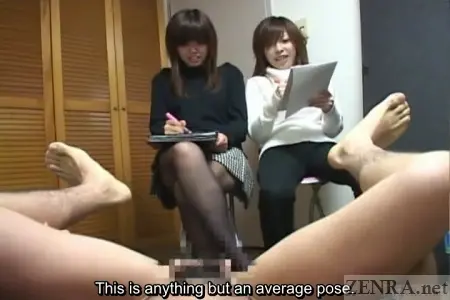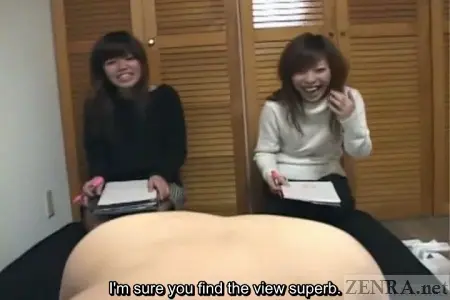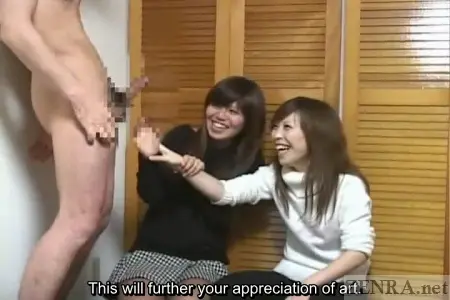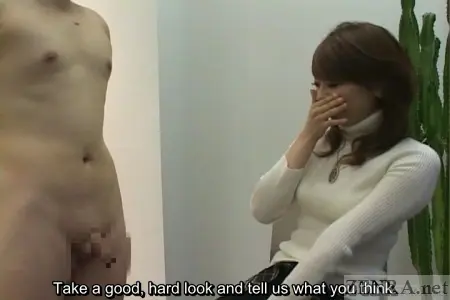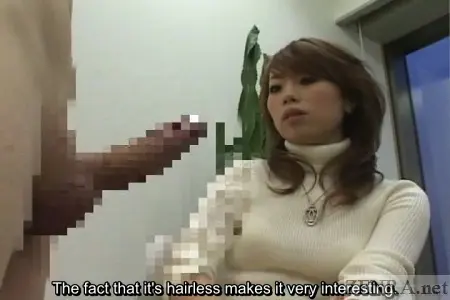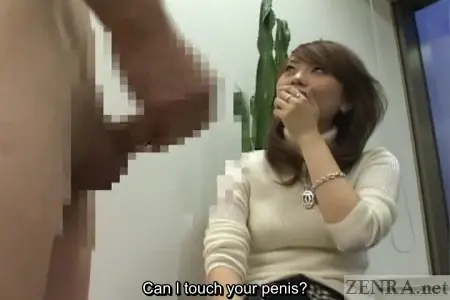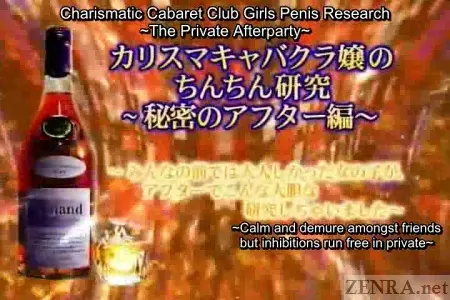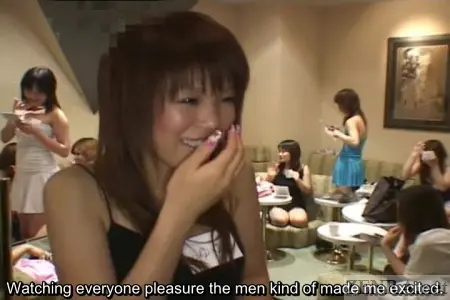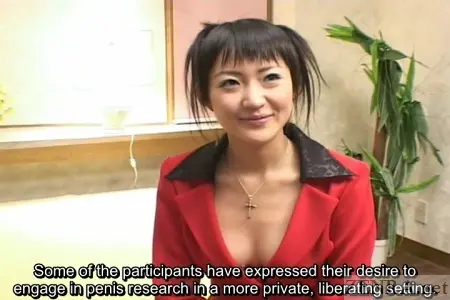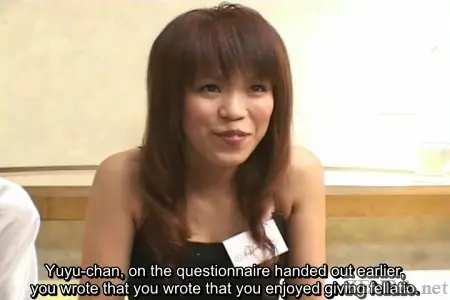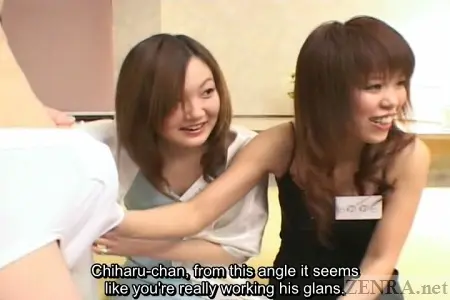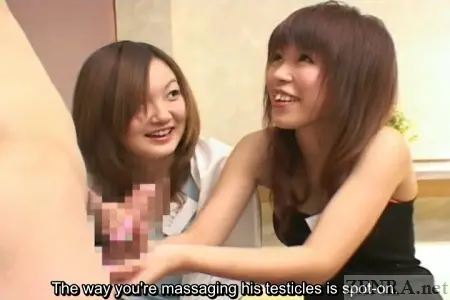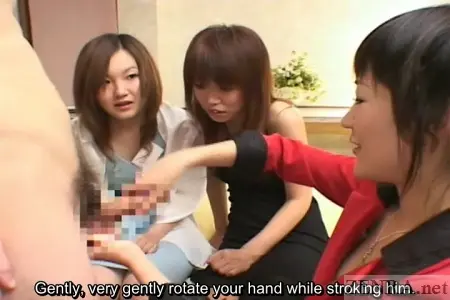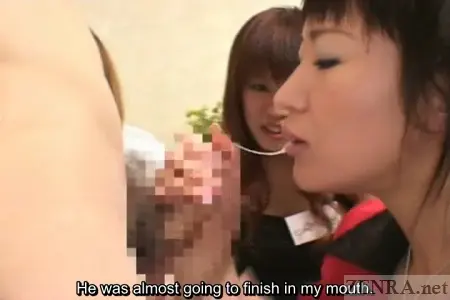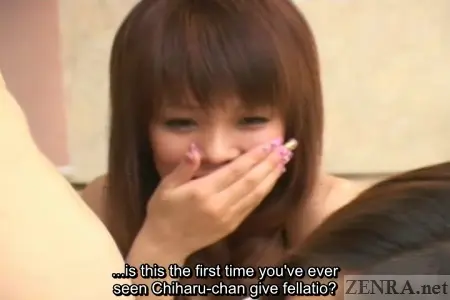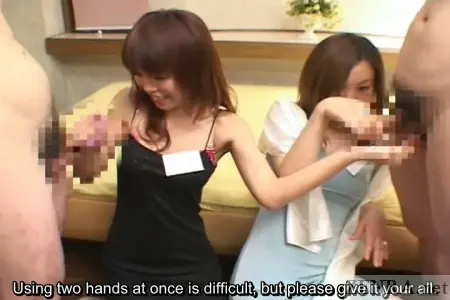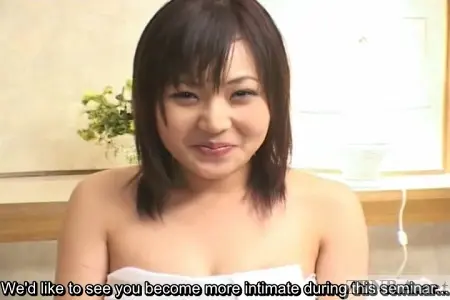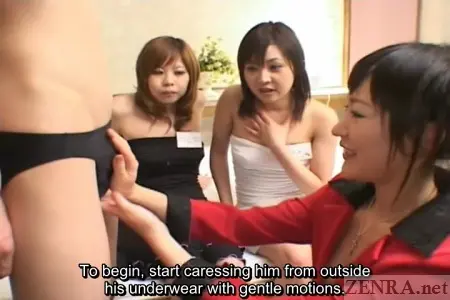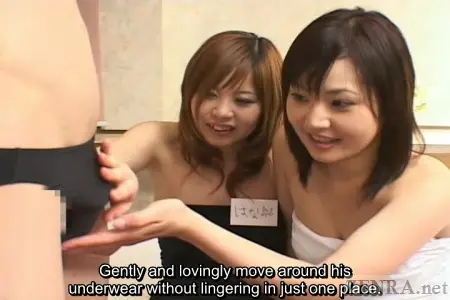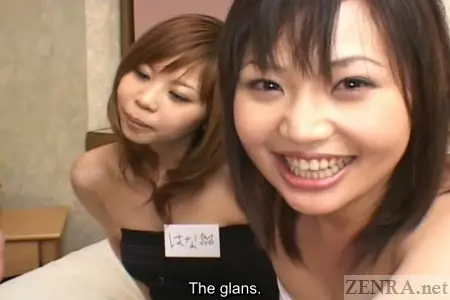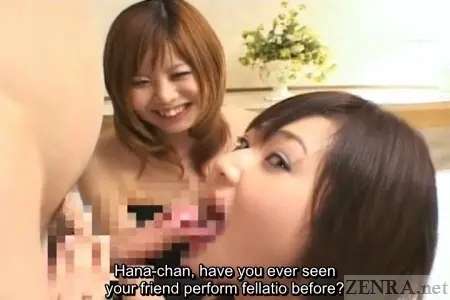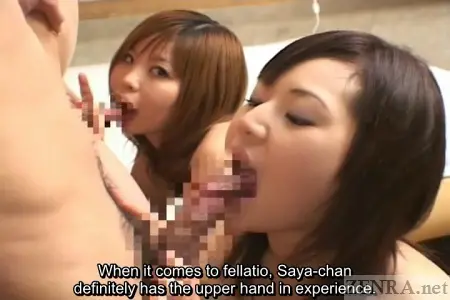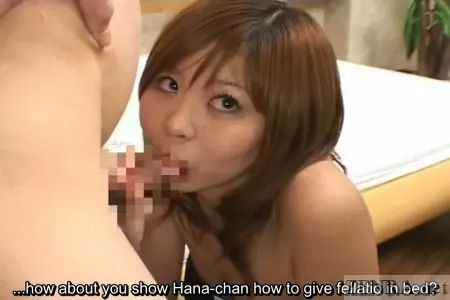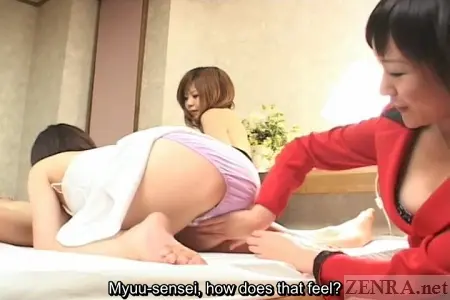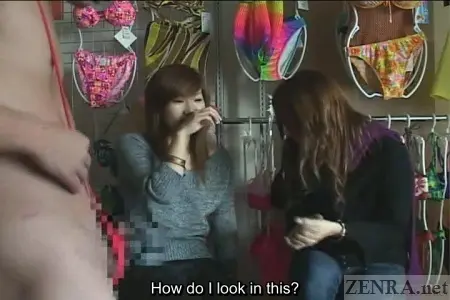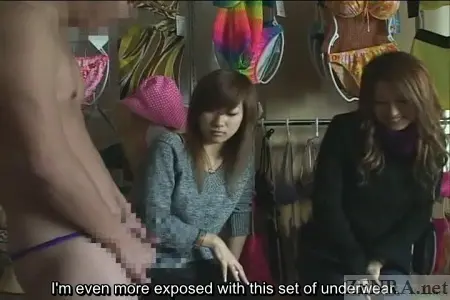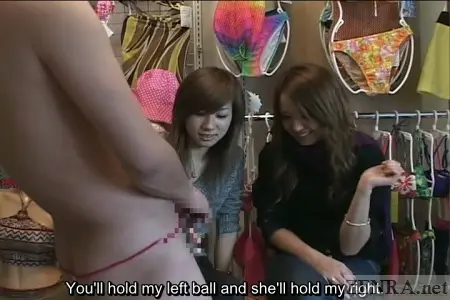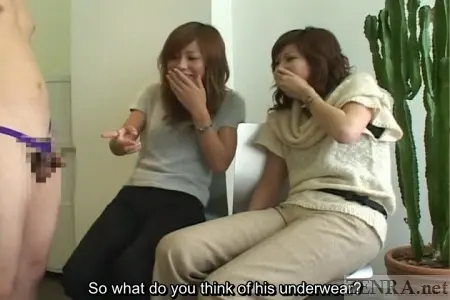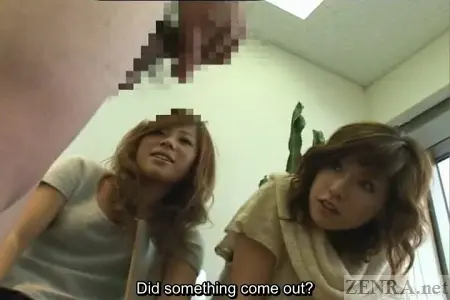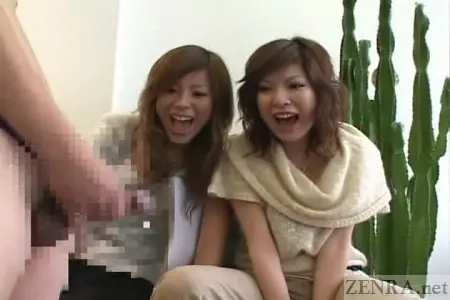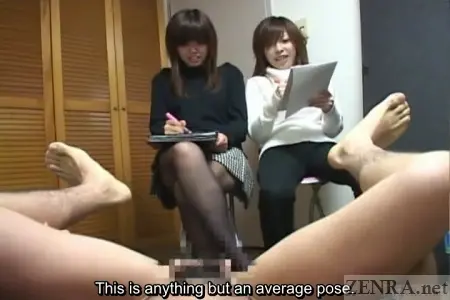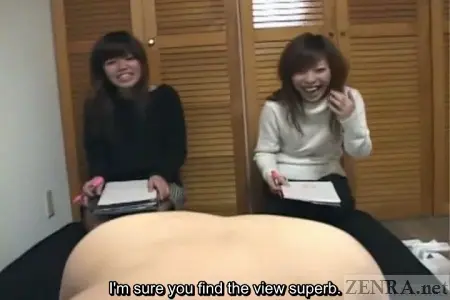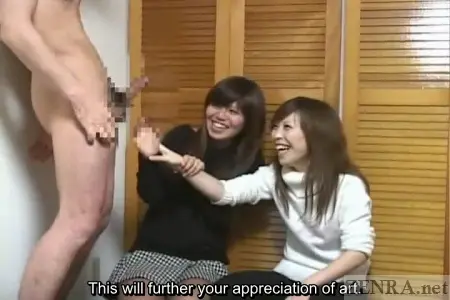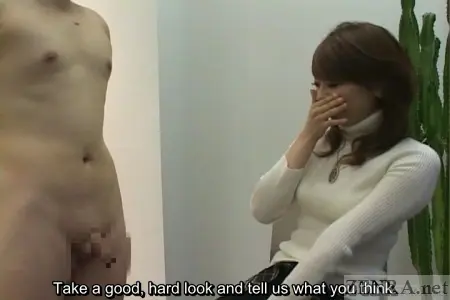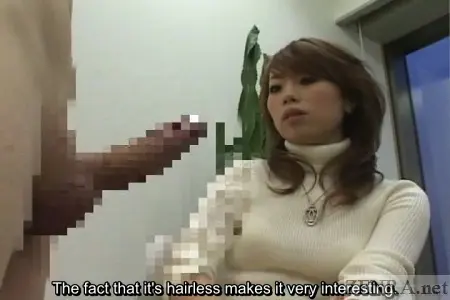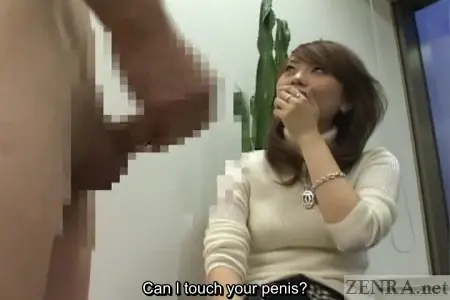 Crazy Japanese CFNM with Subtitles