My Japanese Homestay Gone Wrong 2
Published June 19, 2017
Doing what Frenchman Nicolai does in these four episodes of FETISH-JAPAN-produced home stays gone extremely wrong may result in you dire consequences!
My Japanese Homestay Gone Wrong 2
Published June 19, 2017
#Subtitled
#Exclusive
#ClassicJAV
Doing what Frenchman Nicolai does in these four episodes of FETISH-JAPAN-produced home stays gone extremely wrong may result in you dire consequences!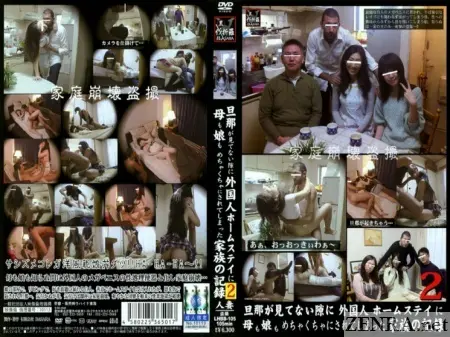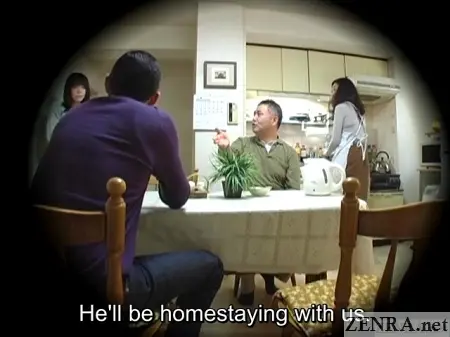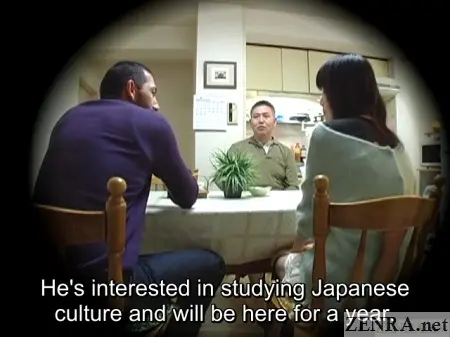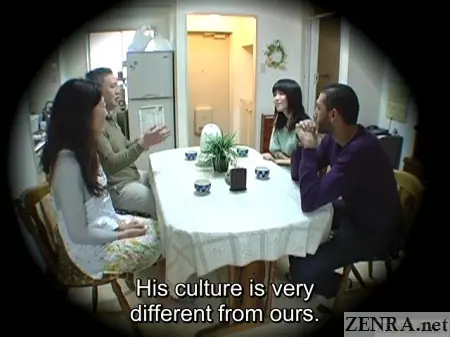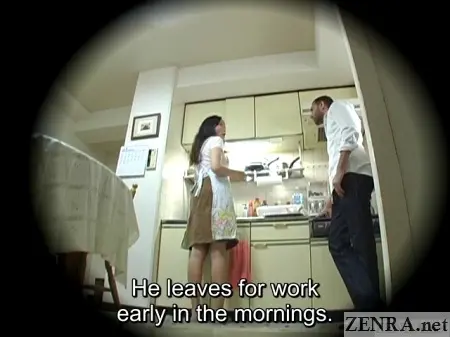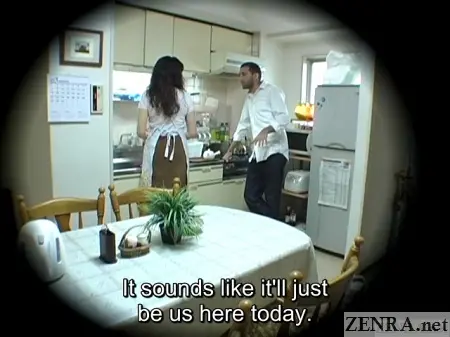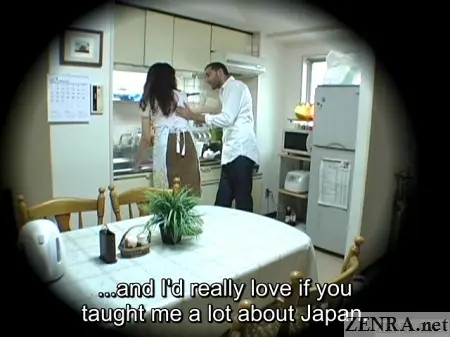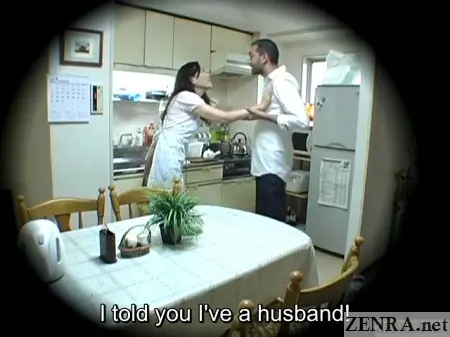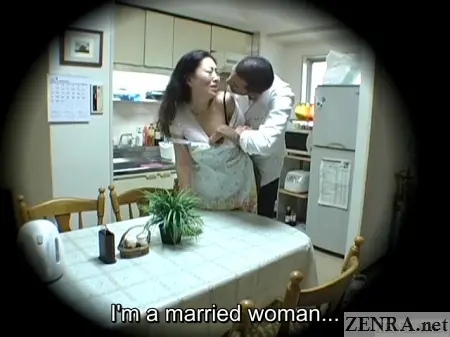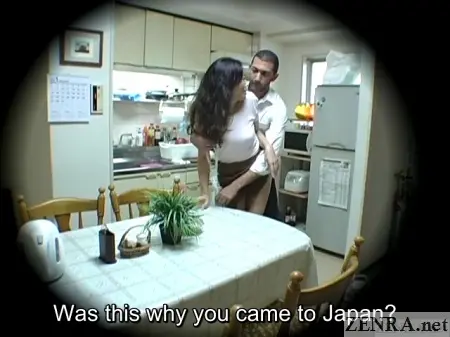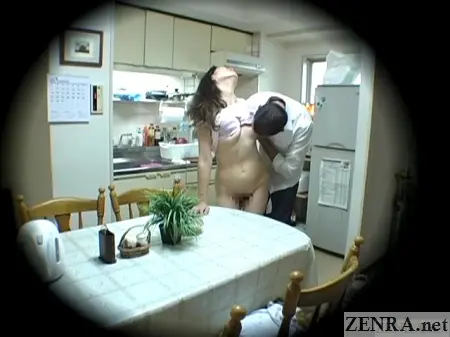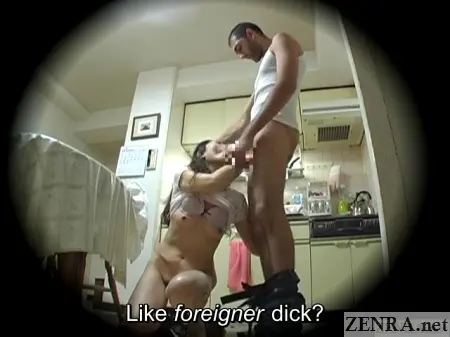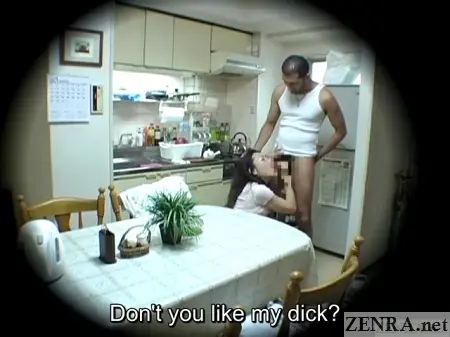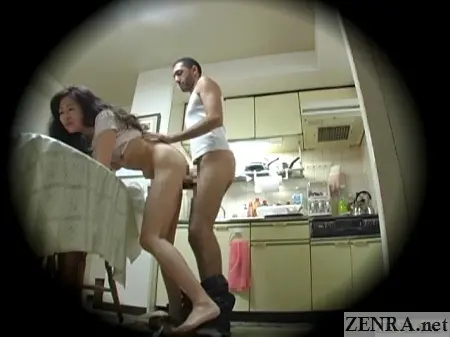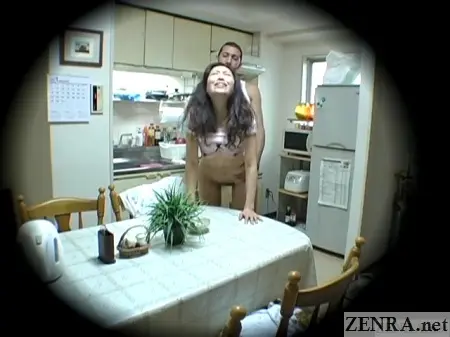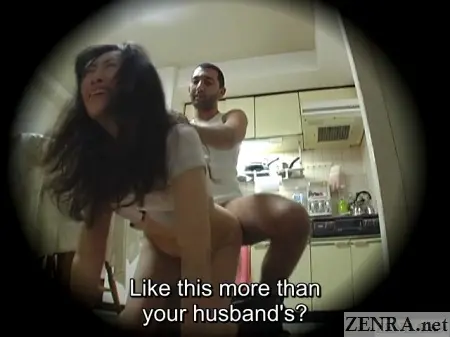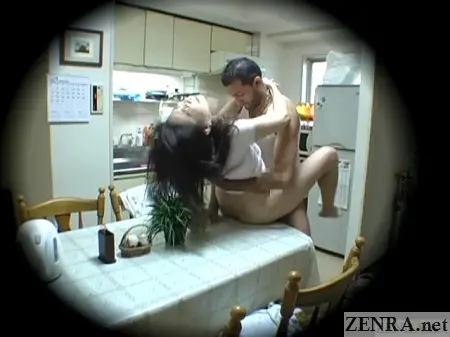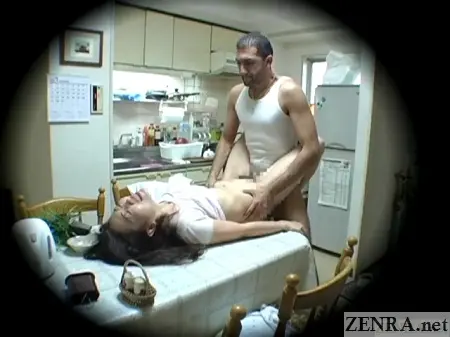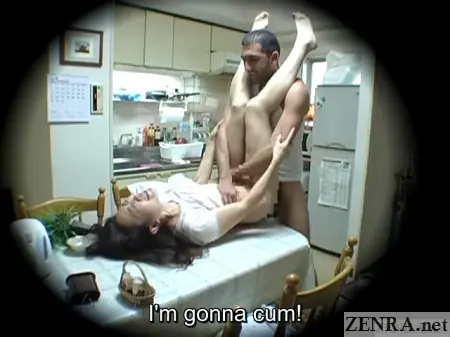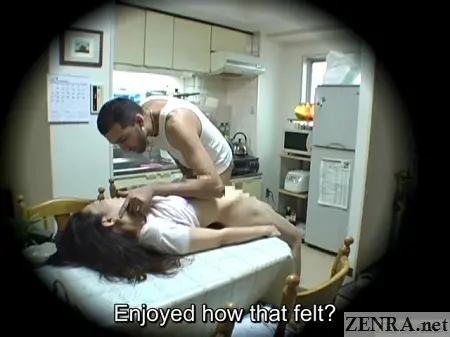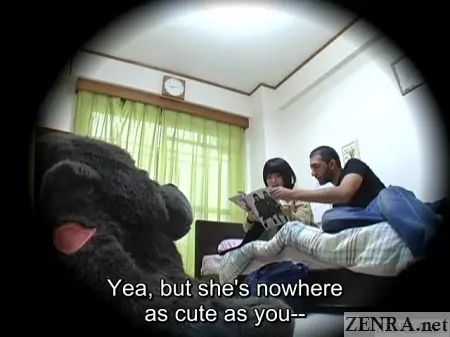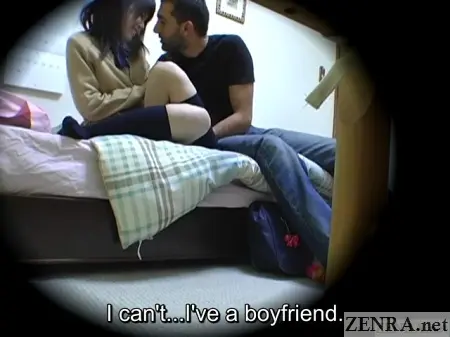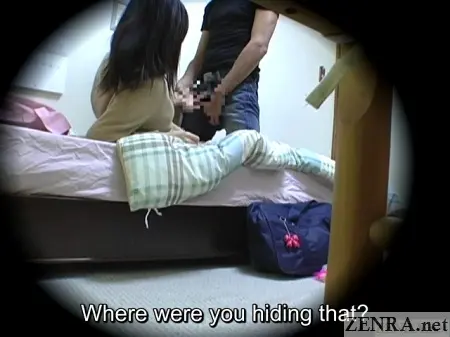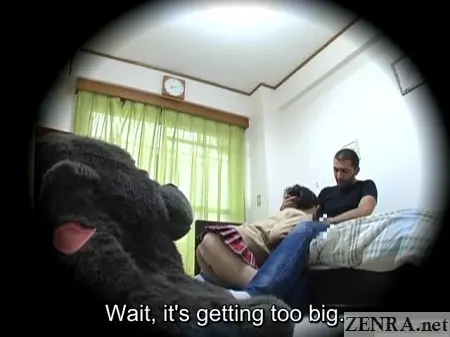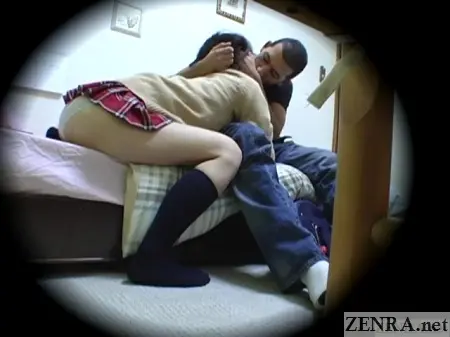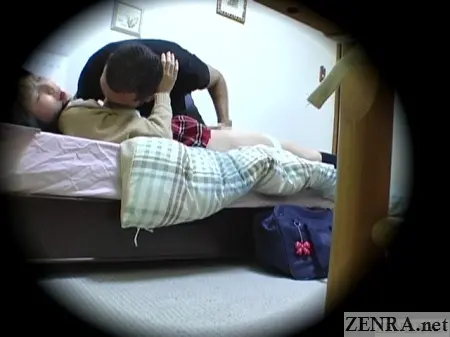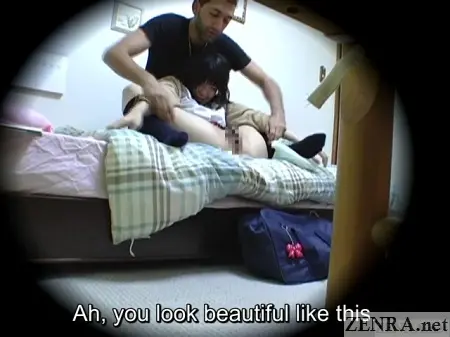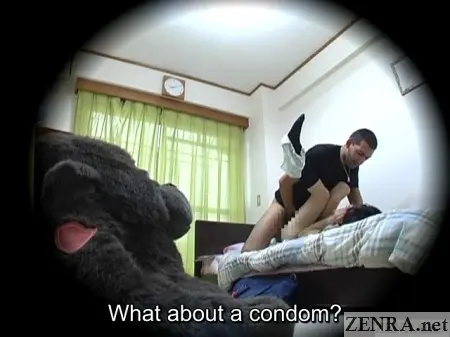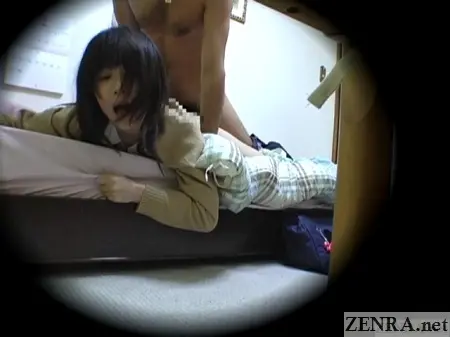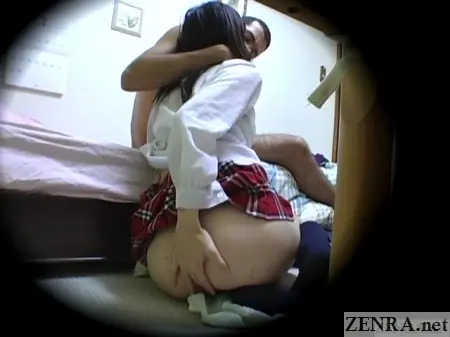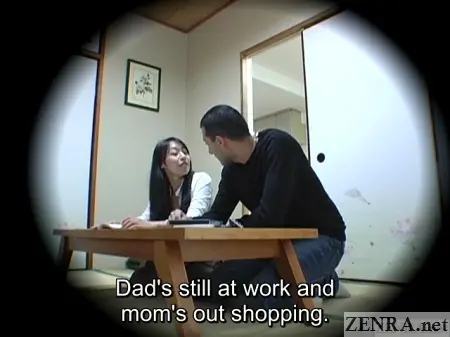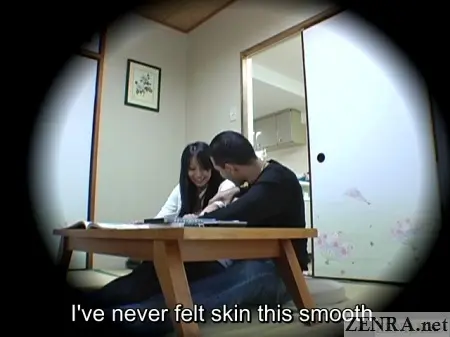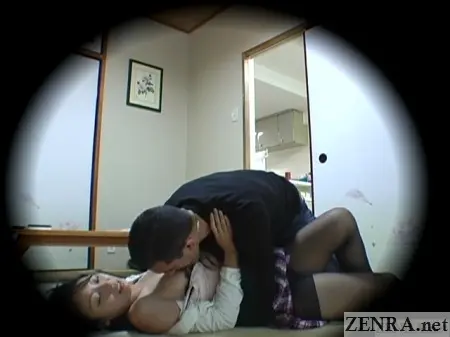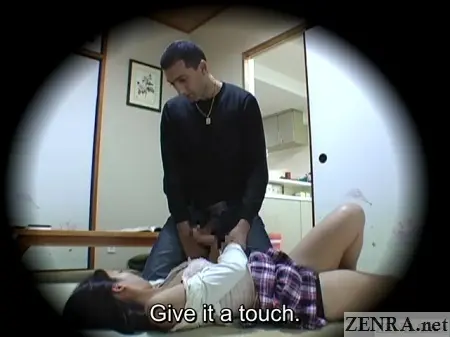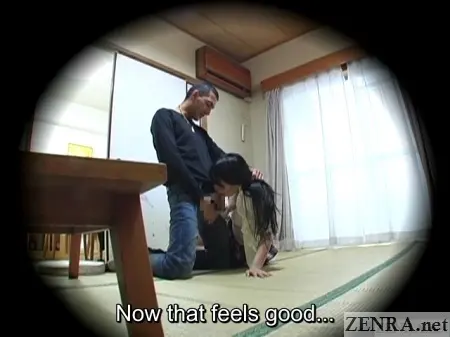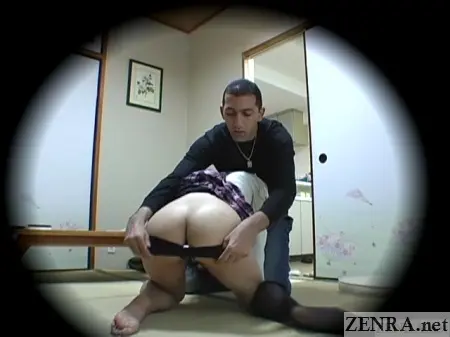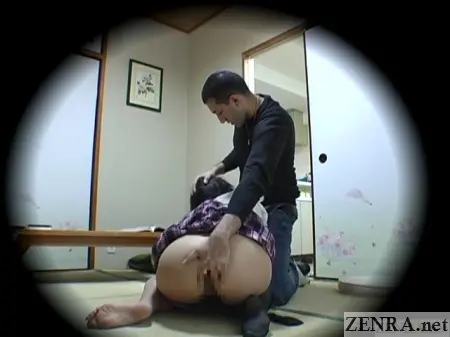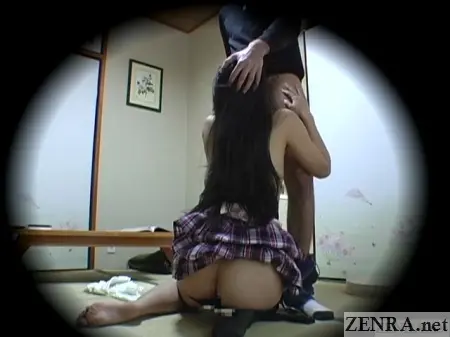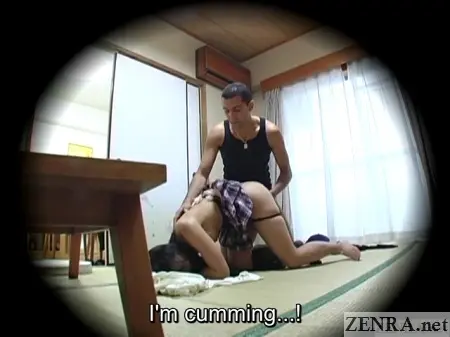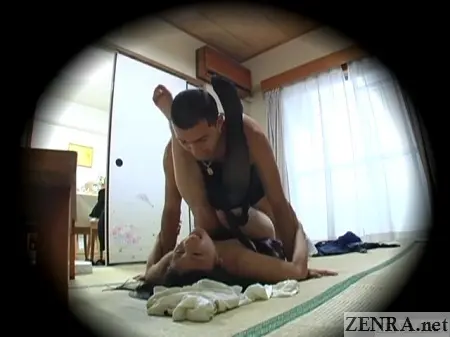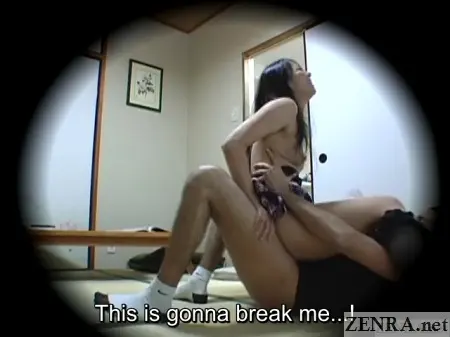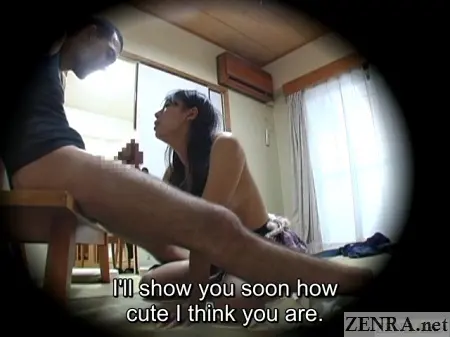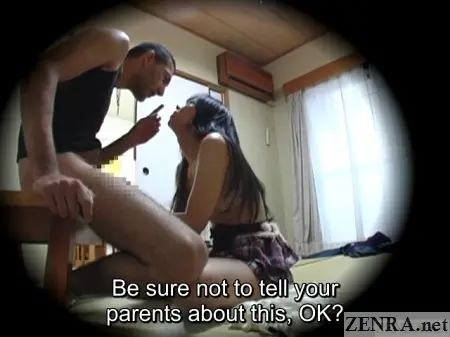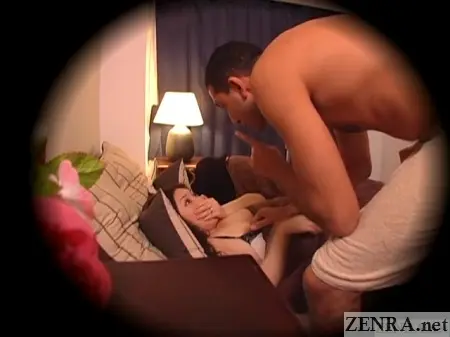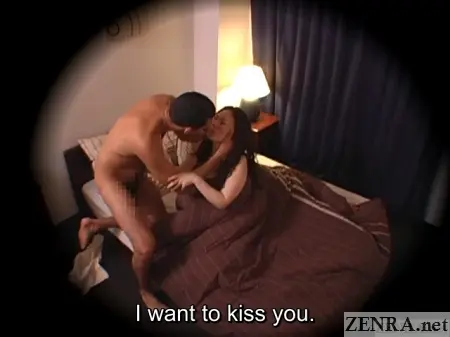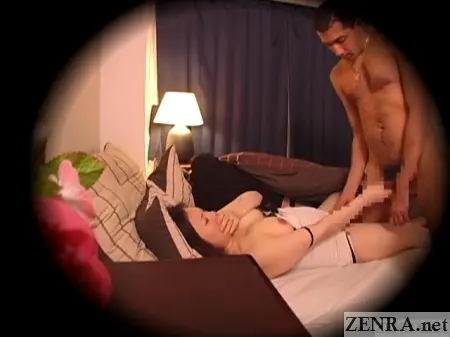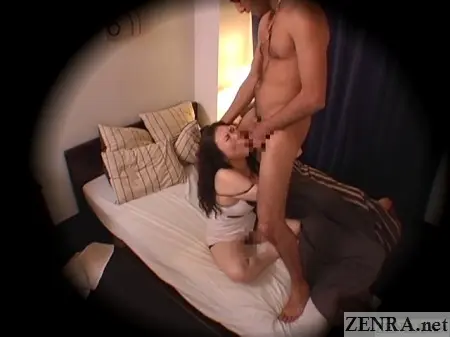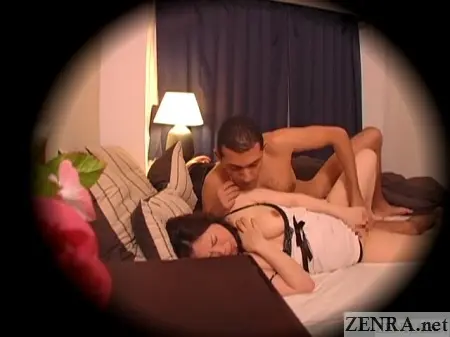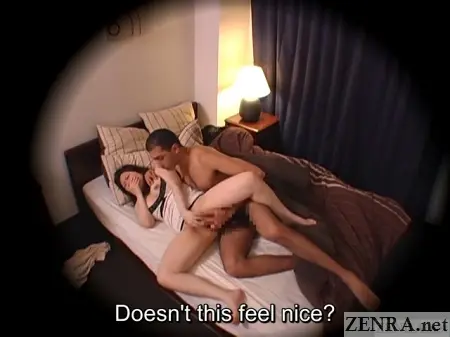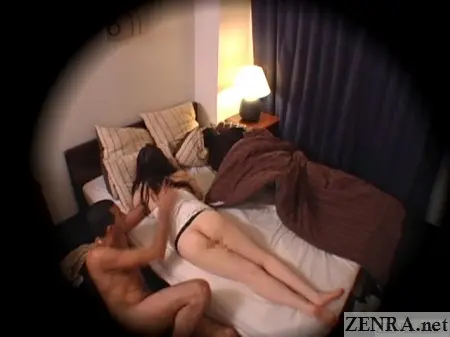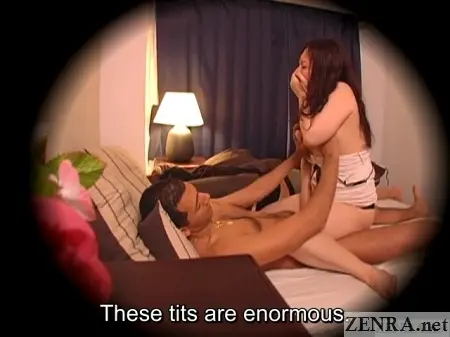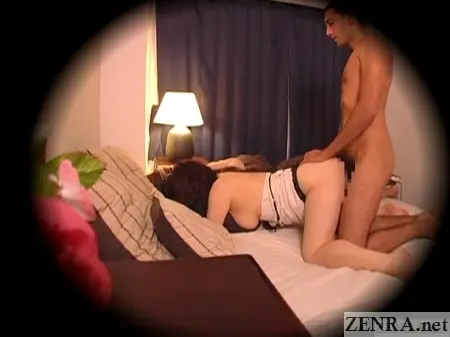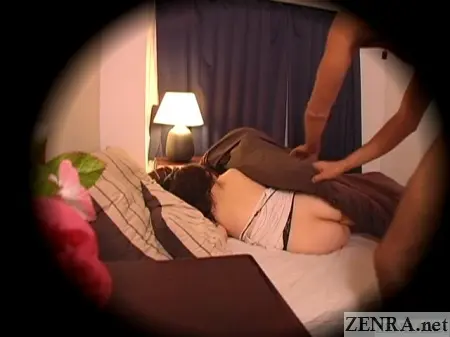 My Japanese Homestay Gone Wrong 2
with English Subtitles
If you're reading this as someone already past the average age of most undergraduates, then uh, sorry. What we're going to say isn't directed your way (and relax, the author of this piece is also way past 'undergrad' age!).
Now if you're still in college or--gasp!--in high school (and we'll assume you're a senior or a junior who got left back and/or started late), then the opportunity to study abroad in Japan can be had! You can spend time in a dorm if you're college-aged or if you're younger or simply wanting to experience real Japanese life on a closer to 24-hour basis, the host family option remains paramount.
Who wouldn't want to spend time living with a loving and caring family? Breakfast and dinner is always included, you get your own room in a house instead of a cramped dorm, you've got a friendly host-dad, a host-mom who may be getting on in years but still has beautiful pale skin, thick legs and a big--oh, and the host-sister who seems to always wear short-shorts regardless of the time of year.
I'd love to have a host-family like that...perhaps I did once upon a time... :)
But anyway, your host family cares for you and you should thus care for them and be an ideal part of their family. Doing what NICOLAI, a suspiciously aged university student from France does in today's FETISH-JAPAN-produced update is highly NOT recommended. It's very, very risky and it could result in you being (politely) asked to find lodging elsewhere for the duration of your time studying abroad.
However if things do pan out in a somewhat perverted way, you could have near endless sexual access to a very open host-mom and a host-sister. Who knows where this'll go! I'm sure it's happened though pretty much any study abroad program would vehemently deny it if asked.
Thus with that said you can consider MY JAPANESE HOMESTAY GONE WRONG 2 to be purely fiction. Because really, *it is* fiction! This is a Japanese AV title through and through. Nobody's related (sorry!), the 'father' is in on what's going on, and the women of course are all adult video stars. One can always imagine though...and that's what adult media is really about: finding a somewhat realistic way we can live out our bizarre sexual fantasies.
Just like the previous two updates, today's also continues the 'hidden camera'/'voyeur' approach to filming. It's never explained why this is the method used though we do see NICOLAI fiddle with the cameras in the first scene as if he was the one who planted them there. We're aware that some subscribers prefer an actual cameraman to do the filming so we can get closer to the action. Sometimes this is warranted, but fixed-cam shots also are great because since we can see everything from afar, it lets us use our imaginations more.
And on that note, guess what? Not every actress taking part is a beauty. We're sure that super thick host-mom in the final scene--you know, the one with the beautiful pale skin and the big butt and those gargantuan breasts probably is not a knockout. But since the filming is done solely from afar, we can ignore any possible physical limitations of age and picture her as our ideal rubenesque older woman.
There's going to be one or two more HOMESTAYS GONE WRONG updates. The next one was shot a bit more recently so it's in FHD. Fans from India should sit tight because you'll be very pleased (and perhaps a bit jealous) to find out where he came from!

A Message to subscribers and also potential subscribers: this movie is labeled as an Exclusive release because this is the first official presentation of it outside of Japan. We would like to know your impressions of this production. Did you like it? Did you not? Your feedback is truly appreciated as it can help us decide the best possible Japanese adult video entertainment for you from here on out. Don't be shy and please feel free to contact us with your thoughts!
Lines of Subtitled Dialog: 644
4 Files 0.42GB
01:22:40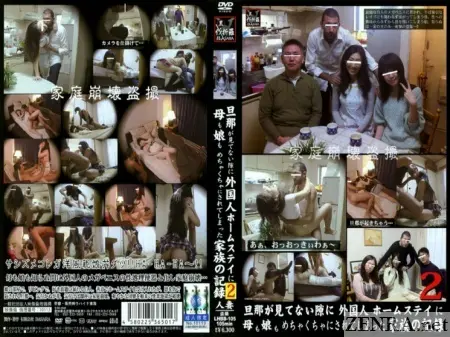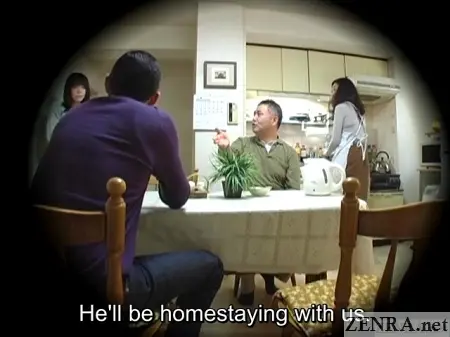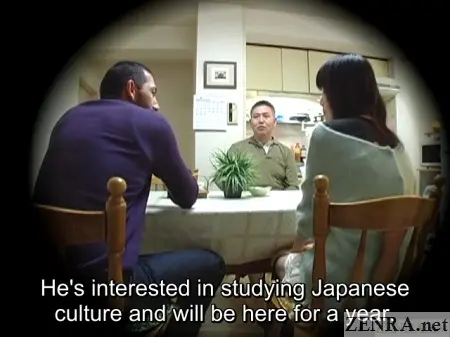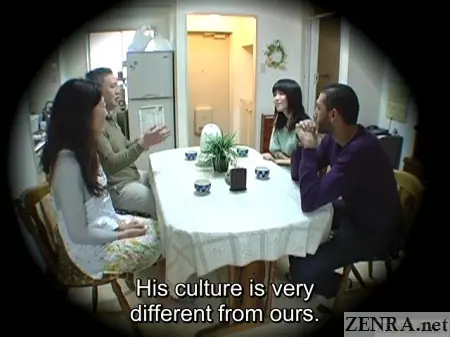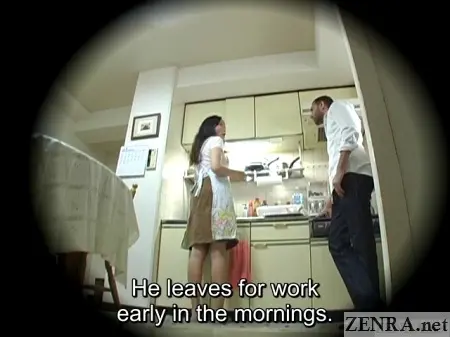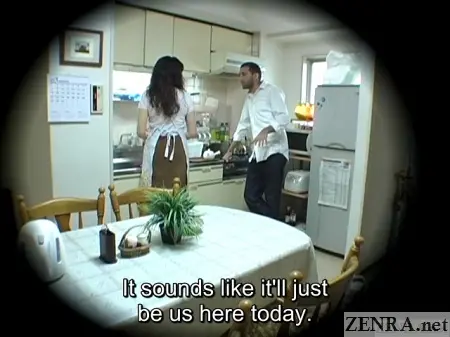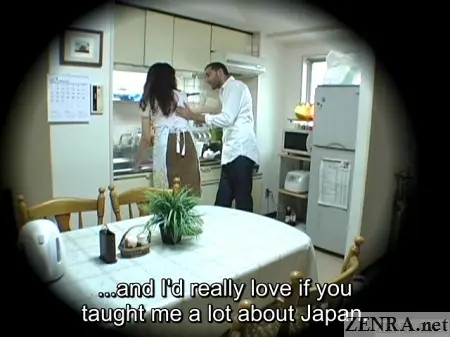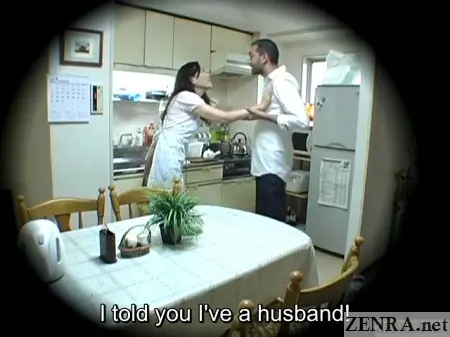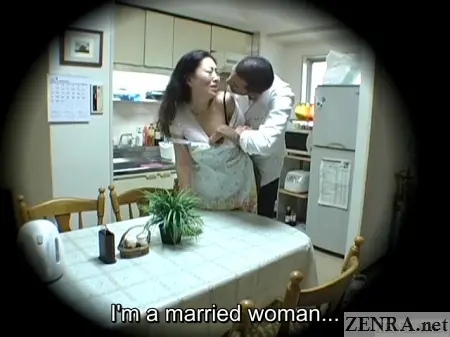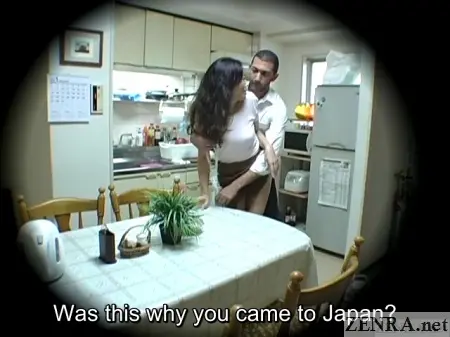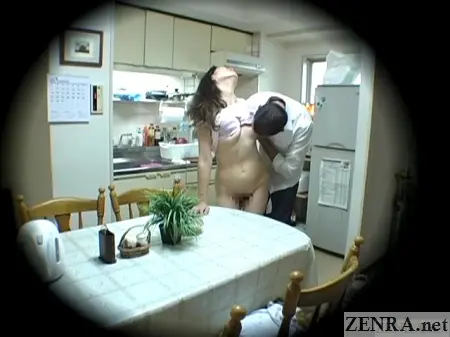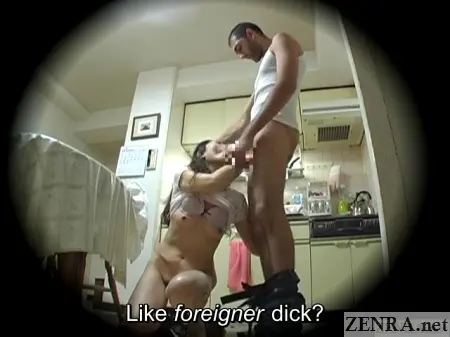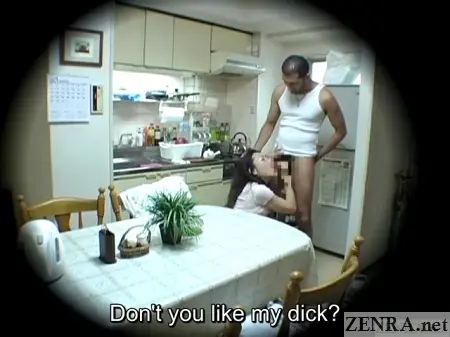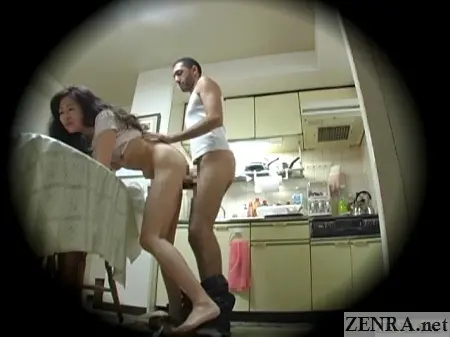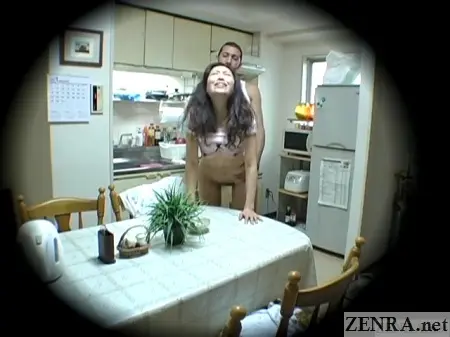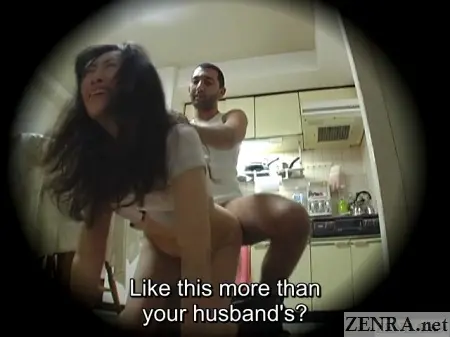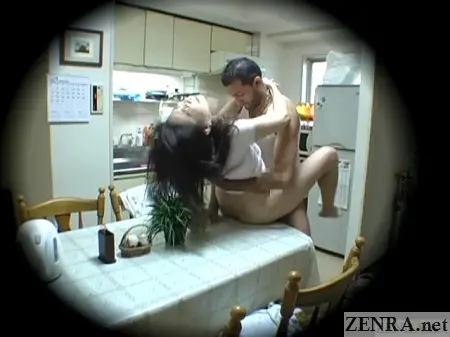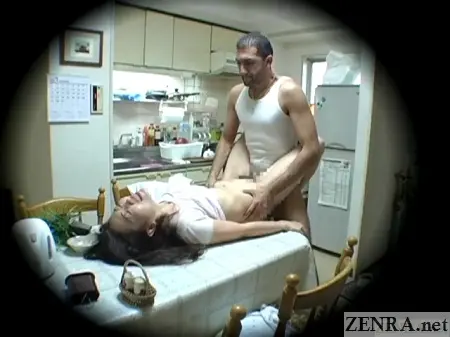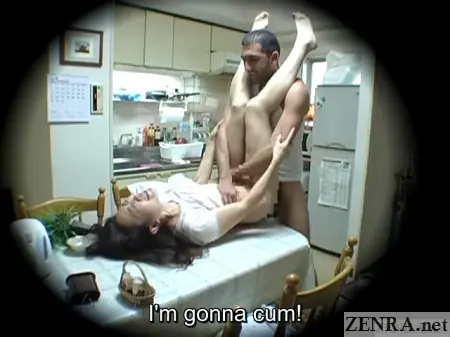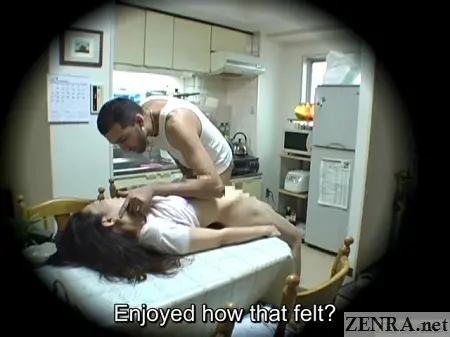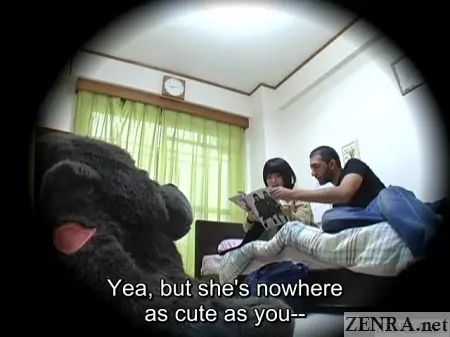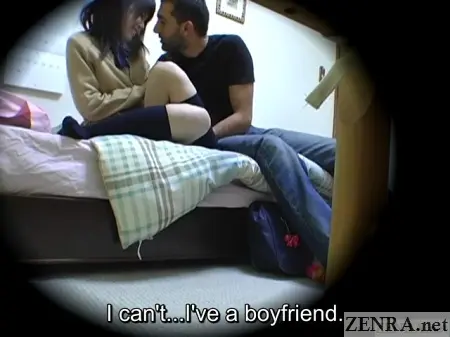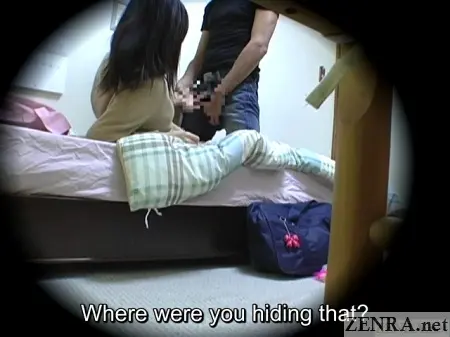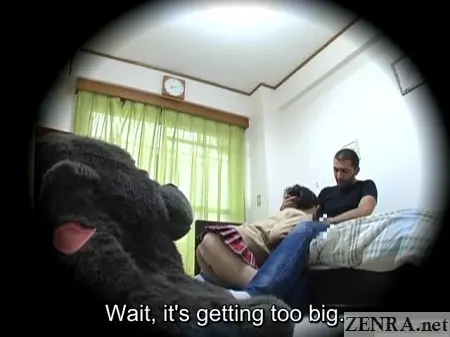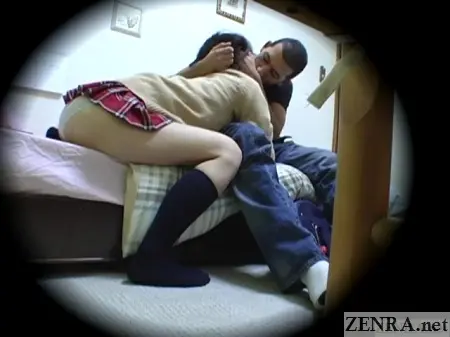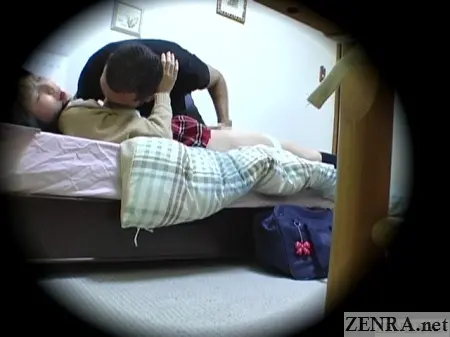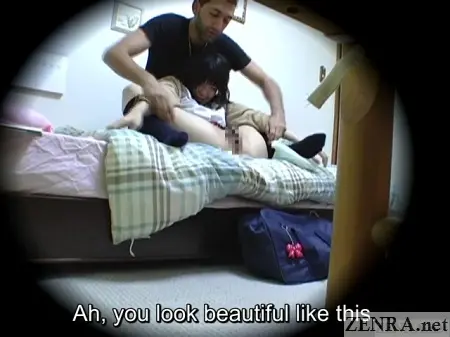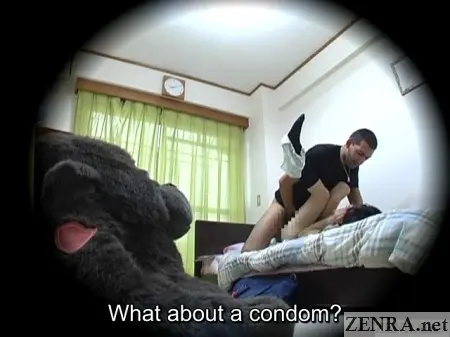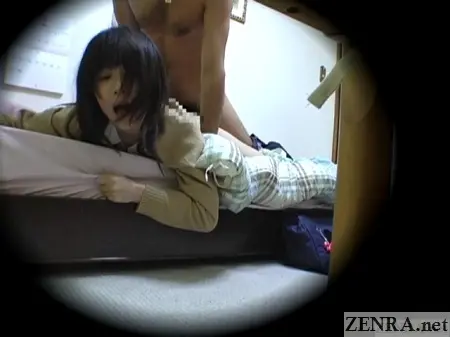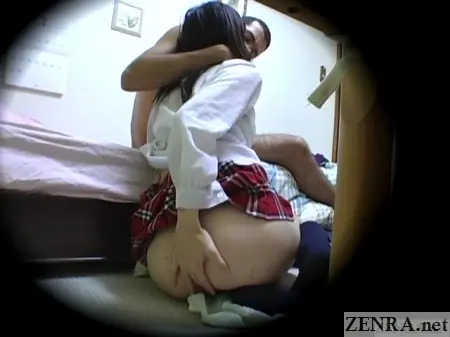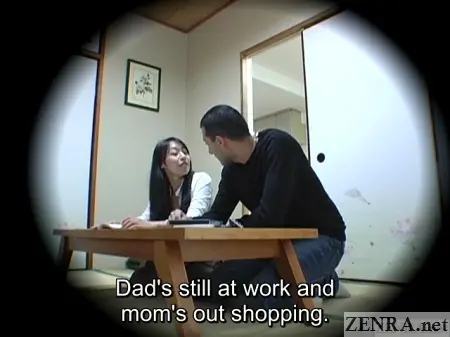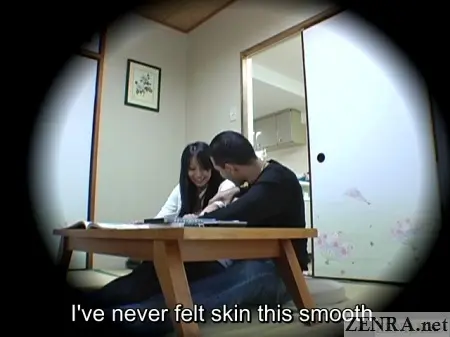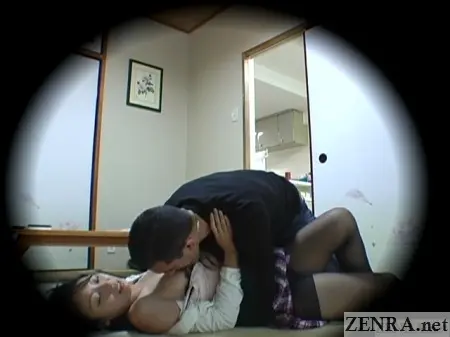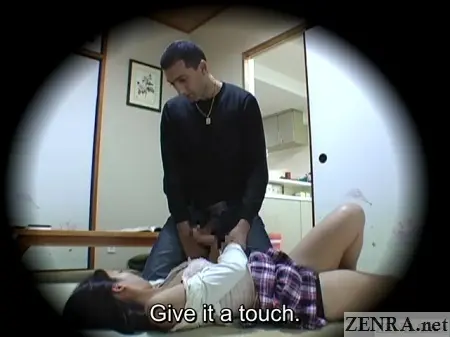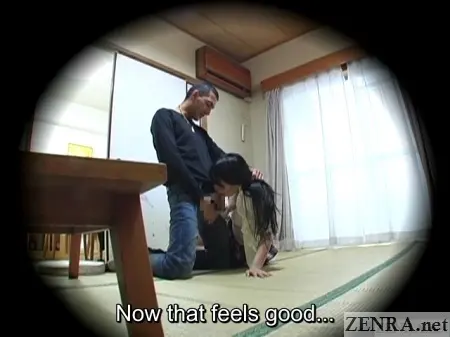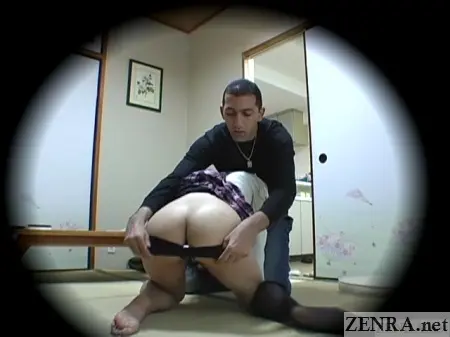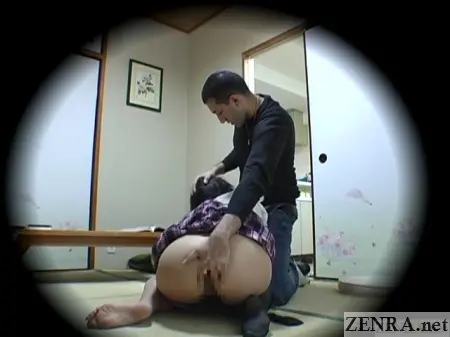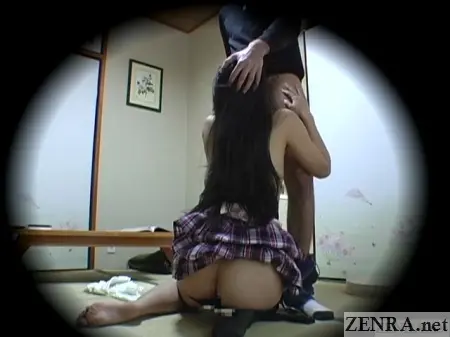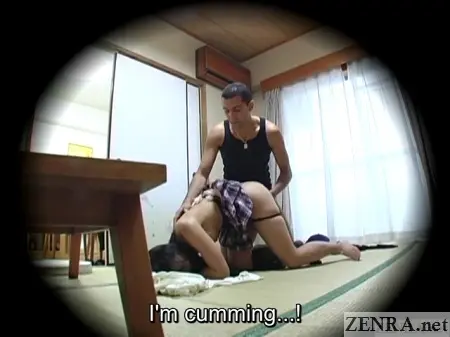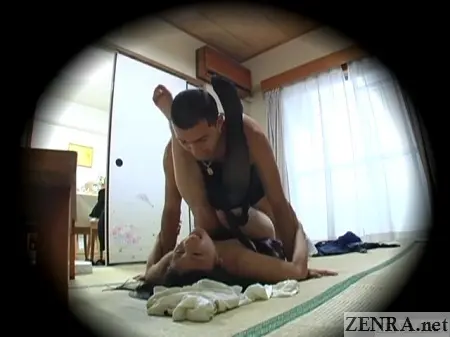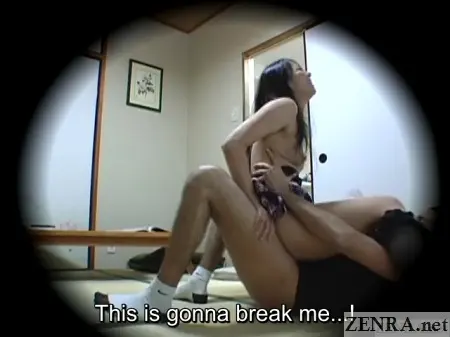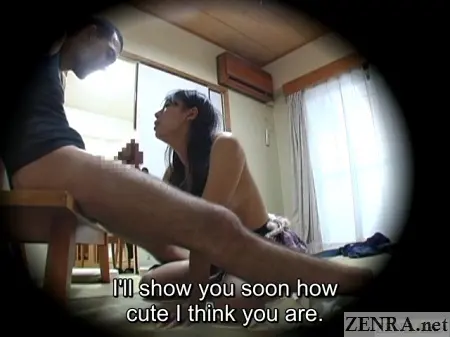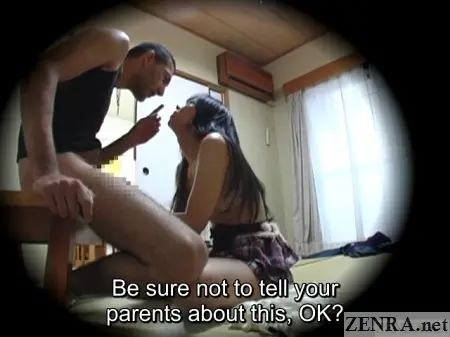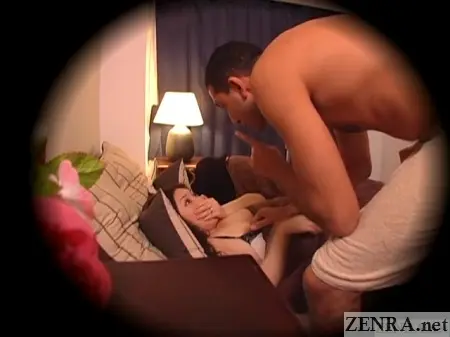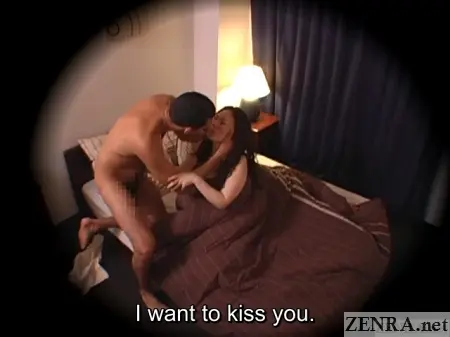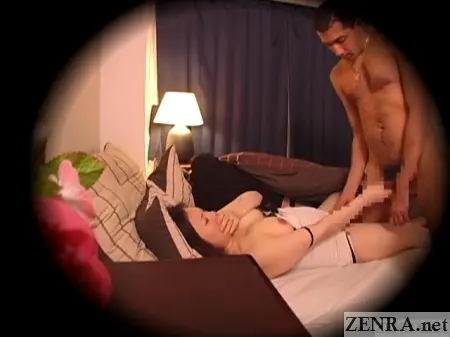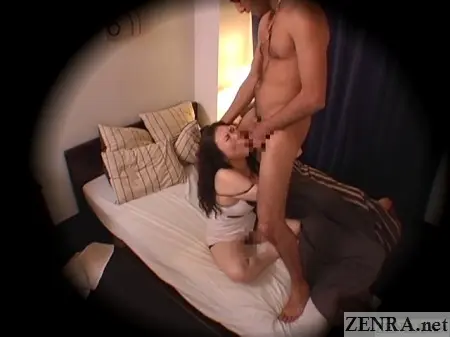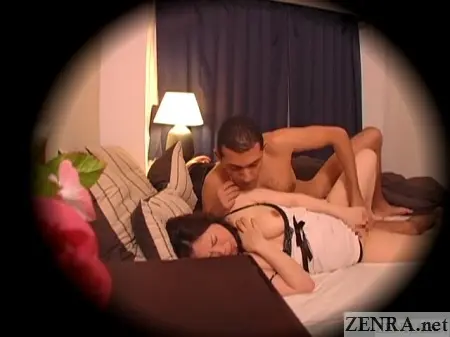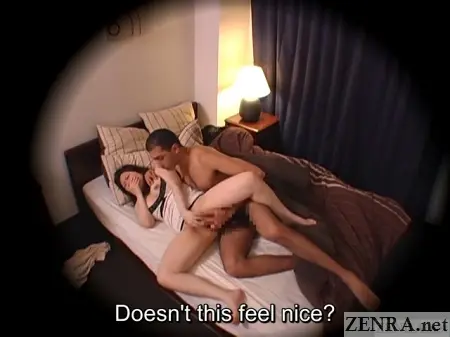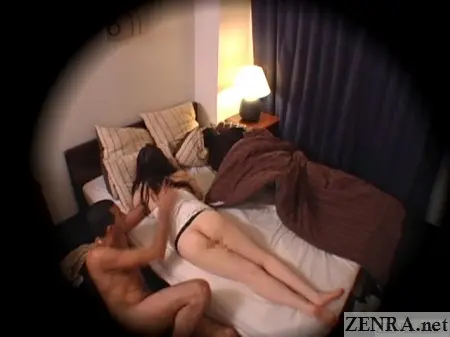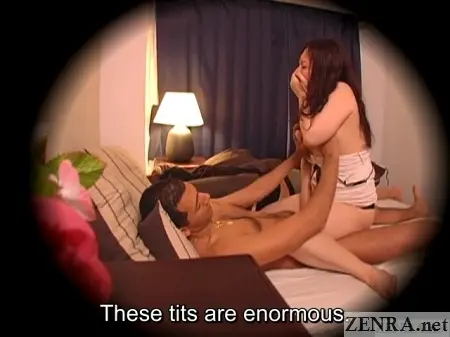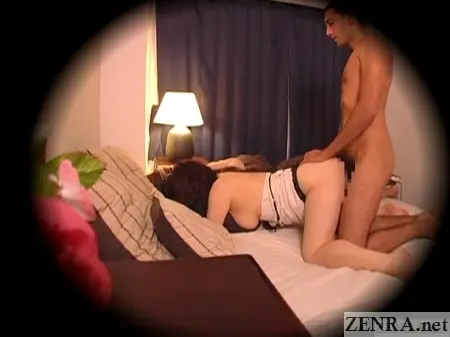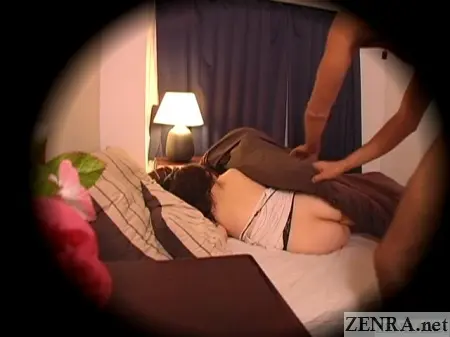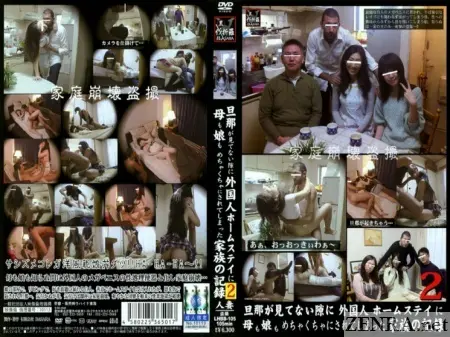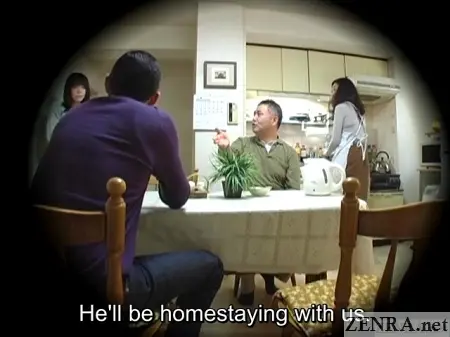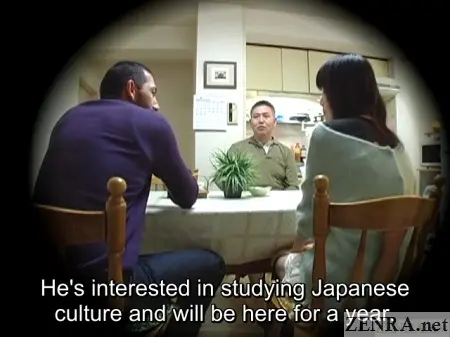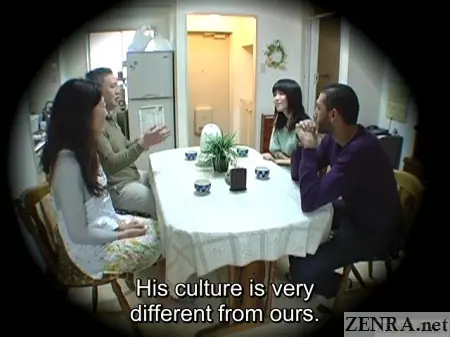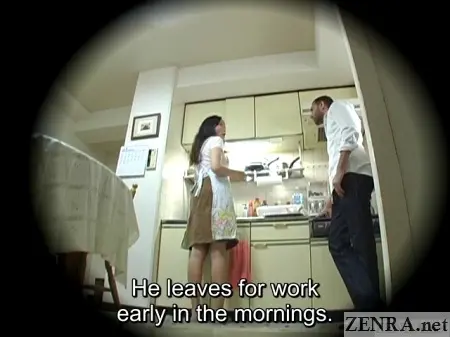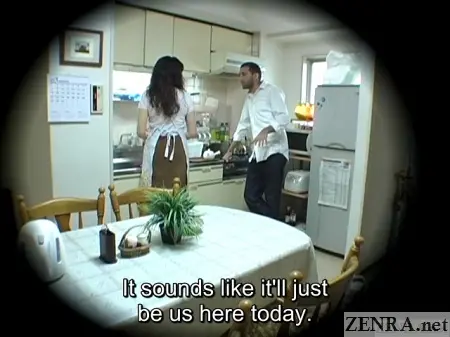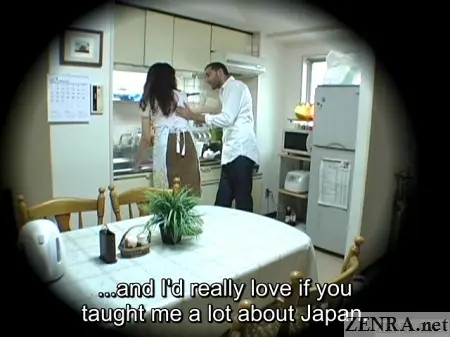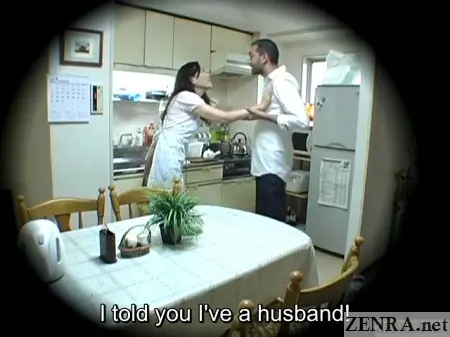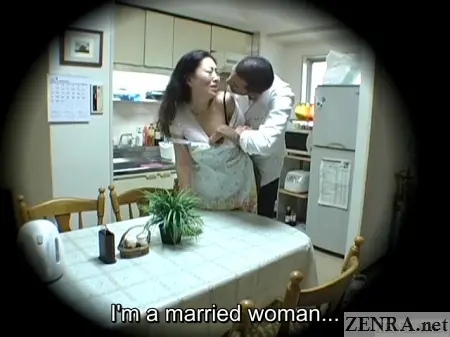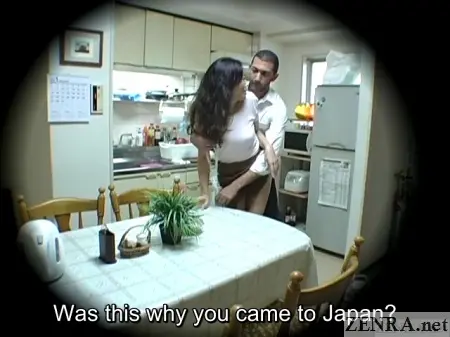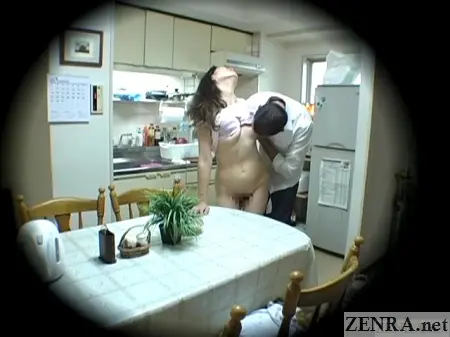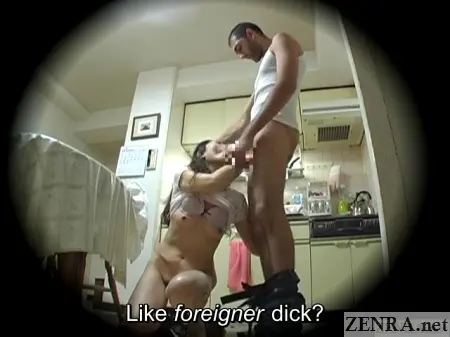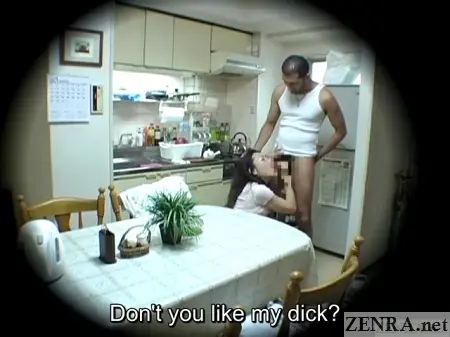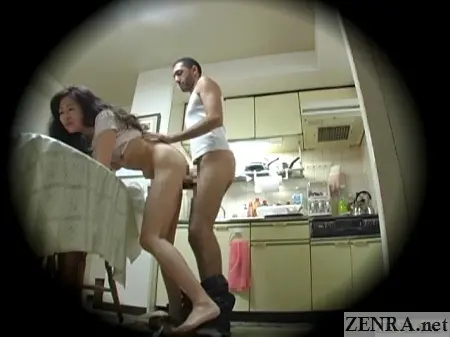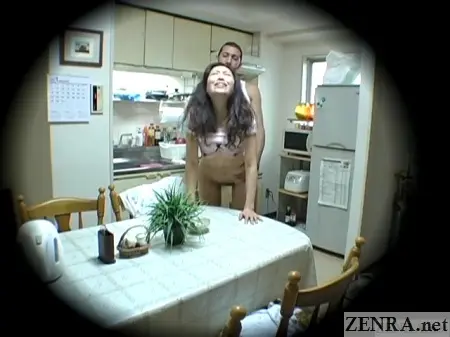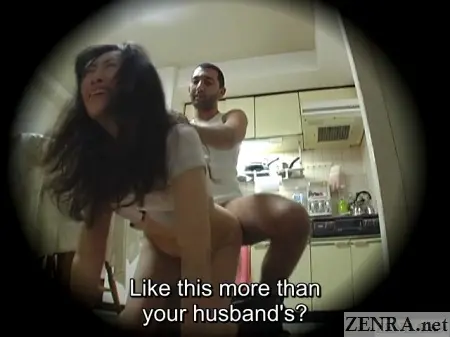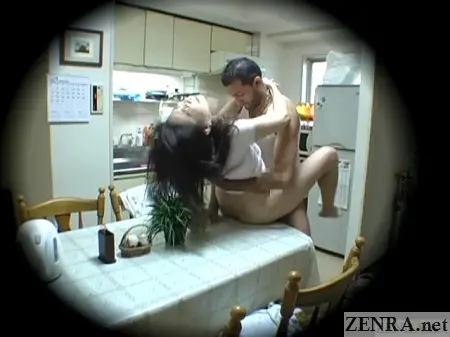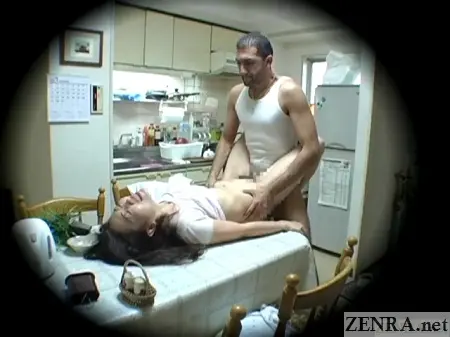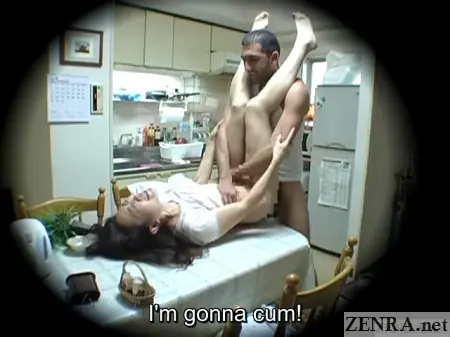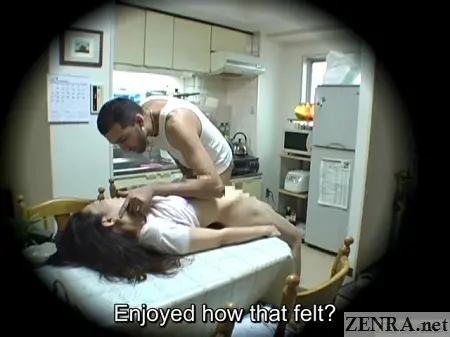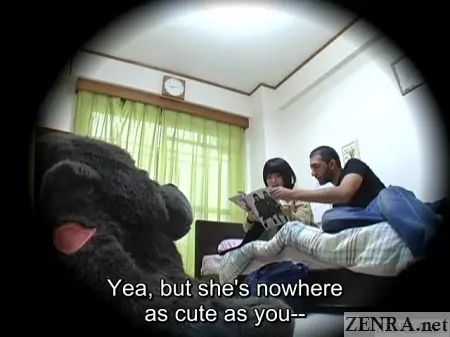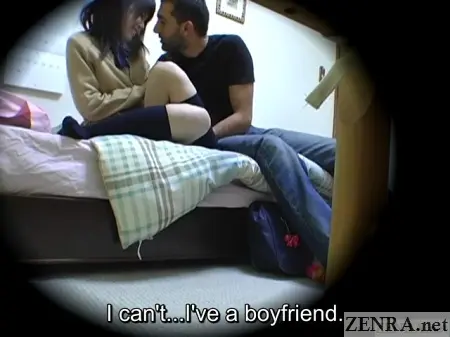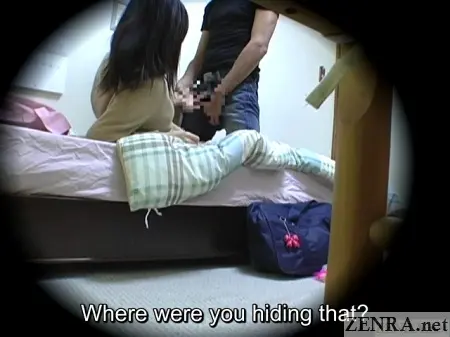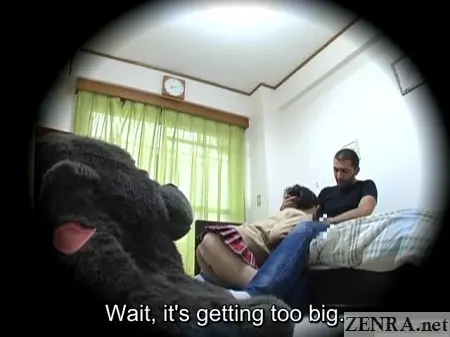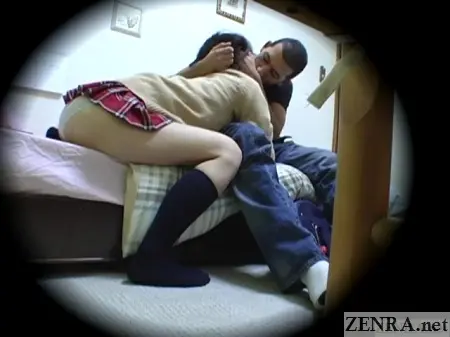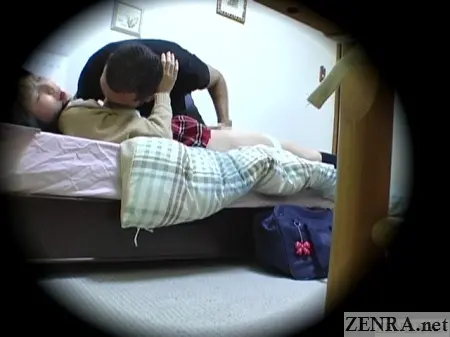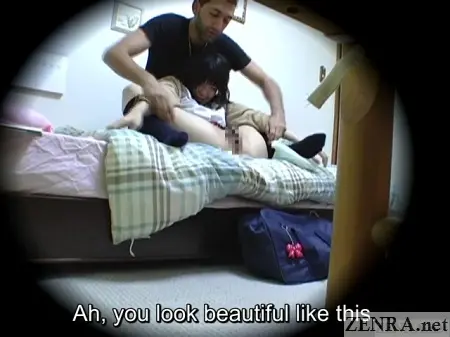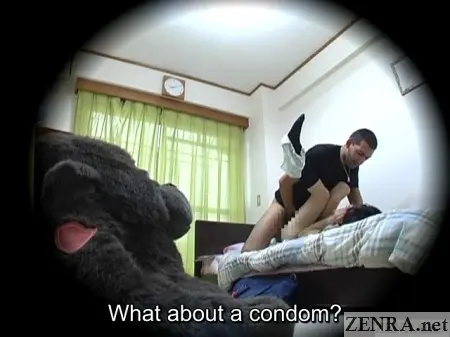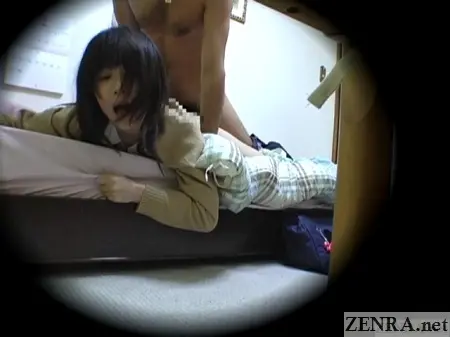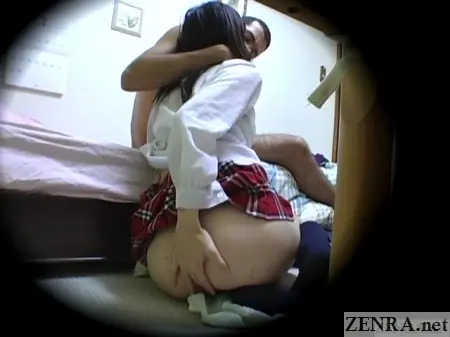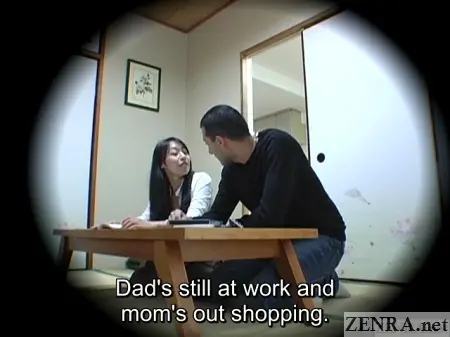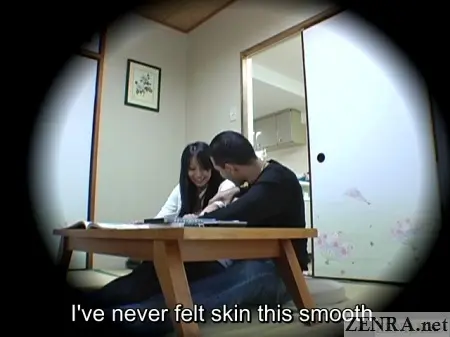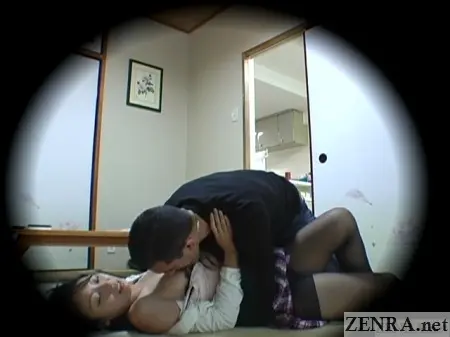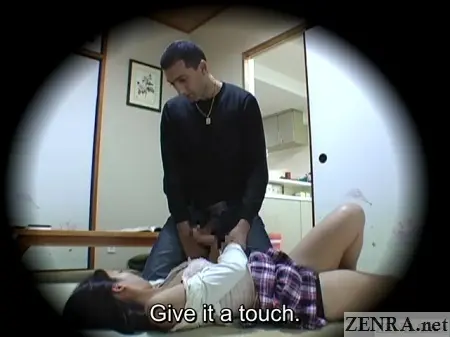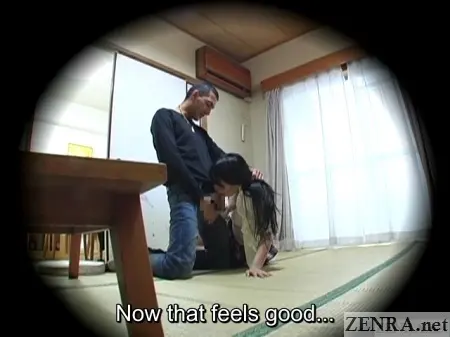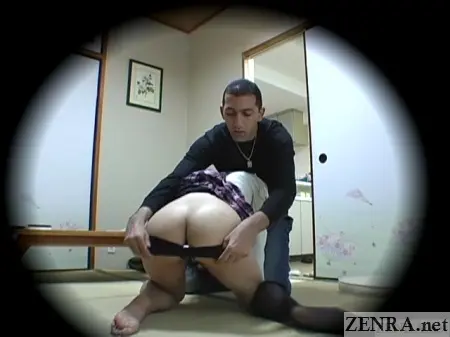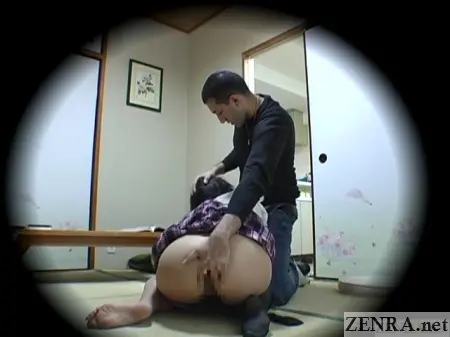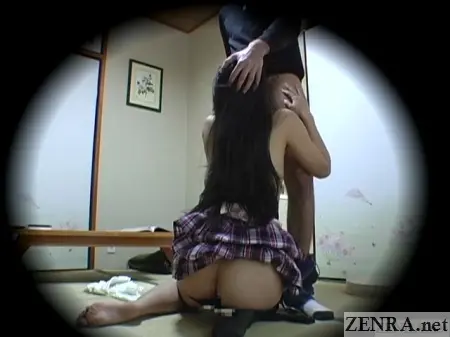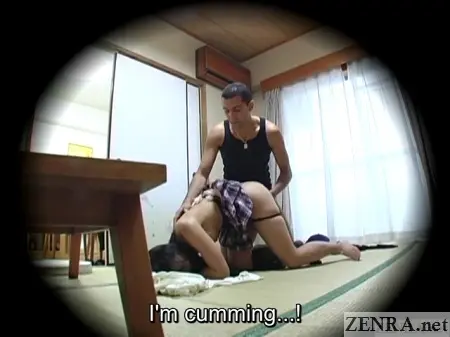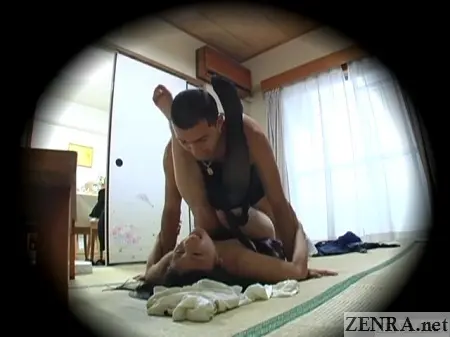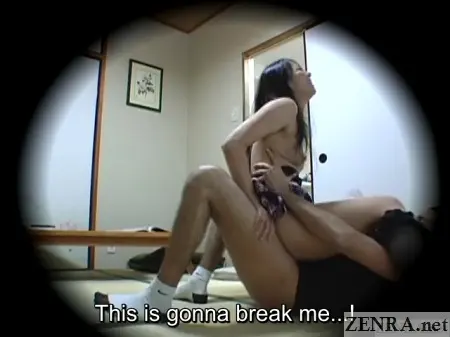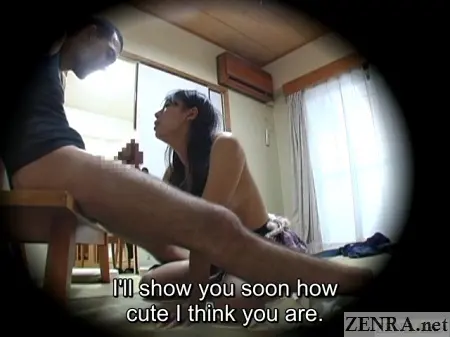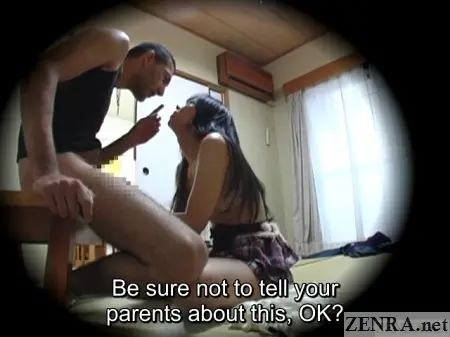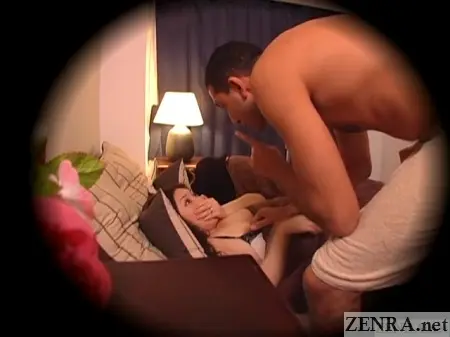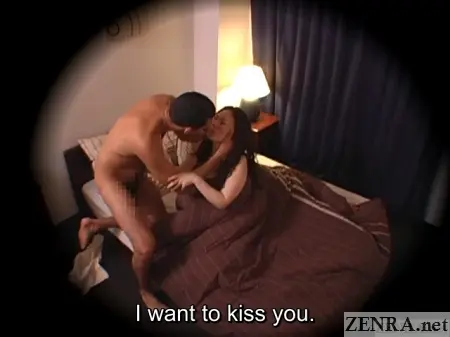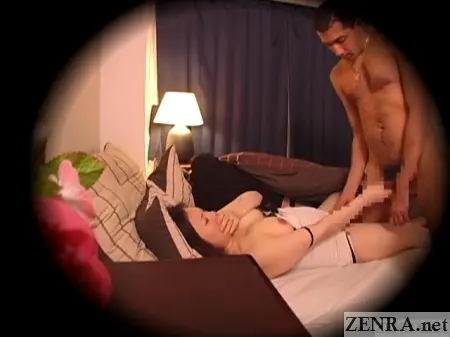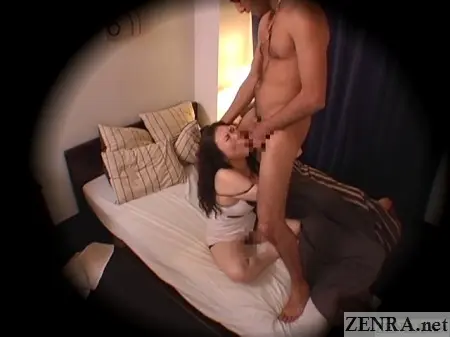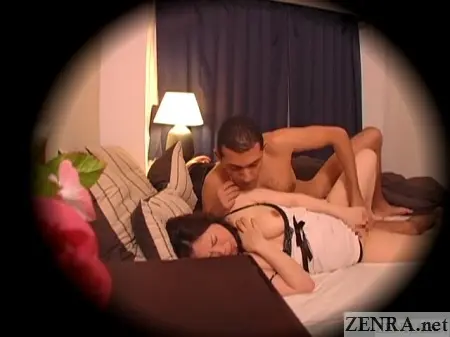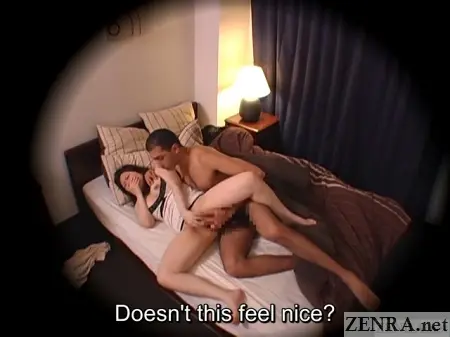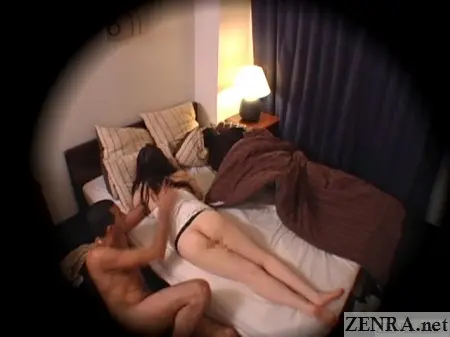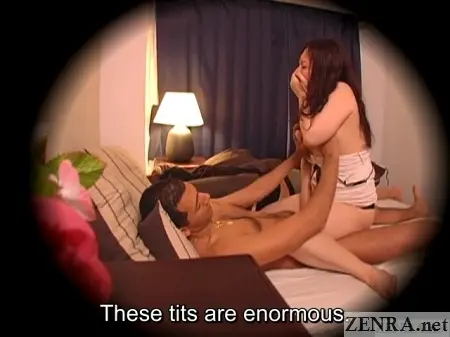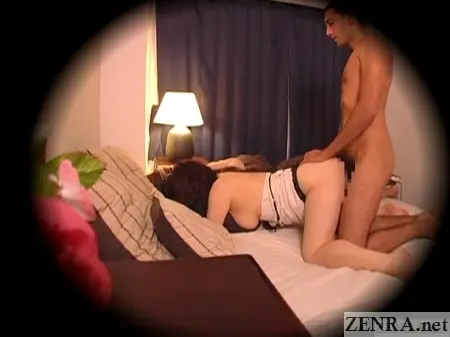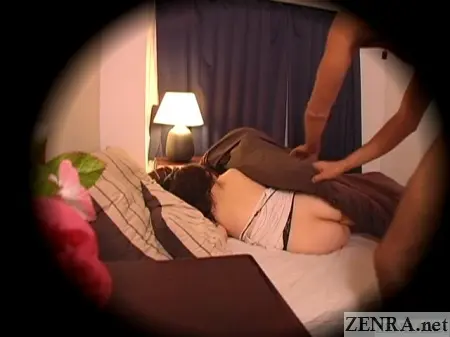 My Japanese Homestay Gone Wrong 2