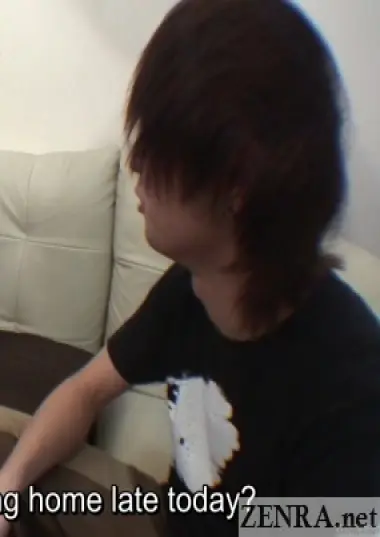 The Public Housing Widow Uncensored
Published October 21, 2015
Distraught Japanese wife finds prurient comfort after the unfortunate passing of her MIA husband uncensored in Full HD by DREAMROOM.
The Public Housing Widow Uncensored
Published October 21, 2015
#Subtitled
#HD
#Uncensored
Distraught Japanese wife finds prurient comfort after the unfortunate passing of her MIA husband uncensored in Full HD by DREAMROOM.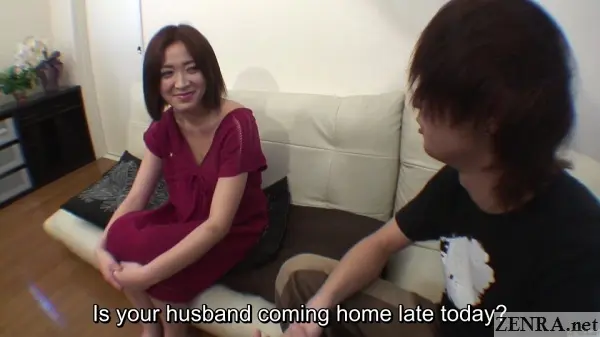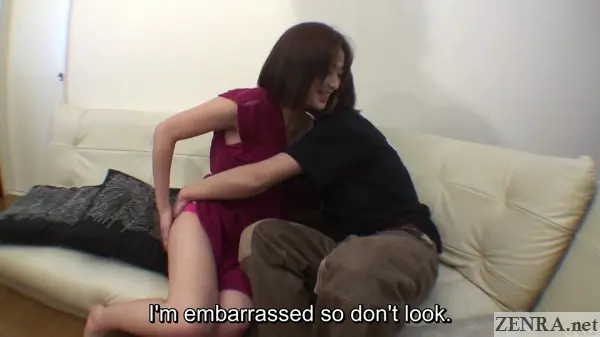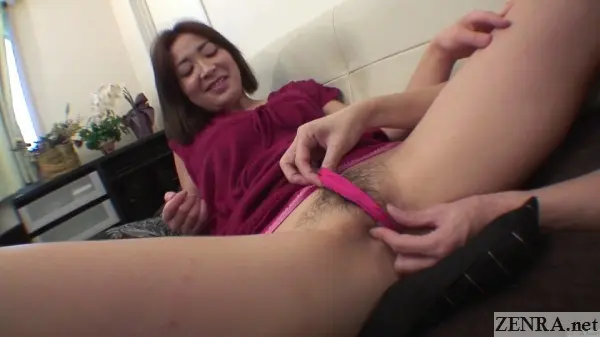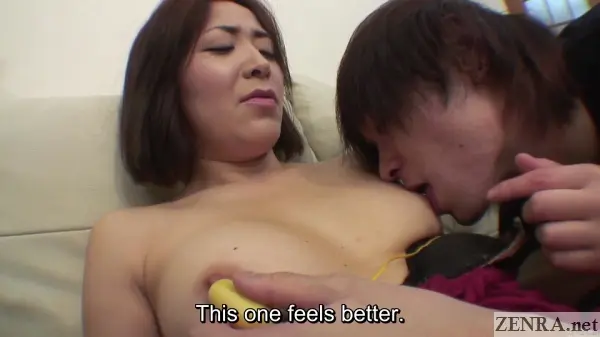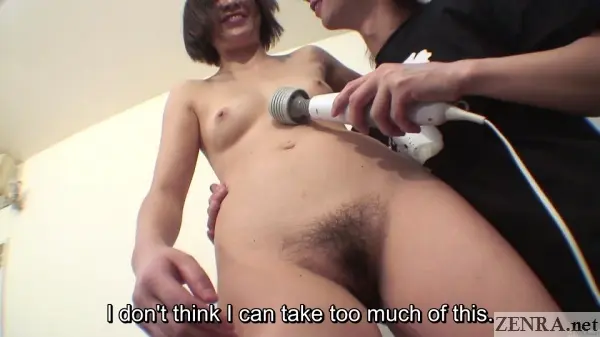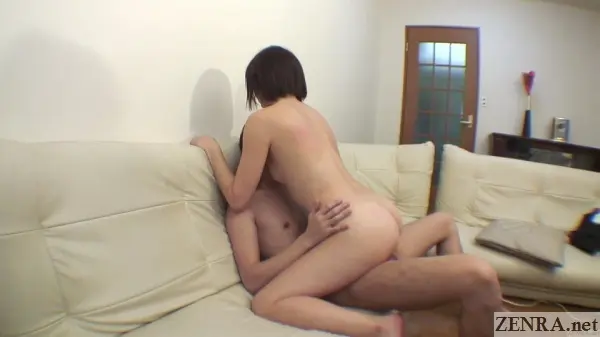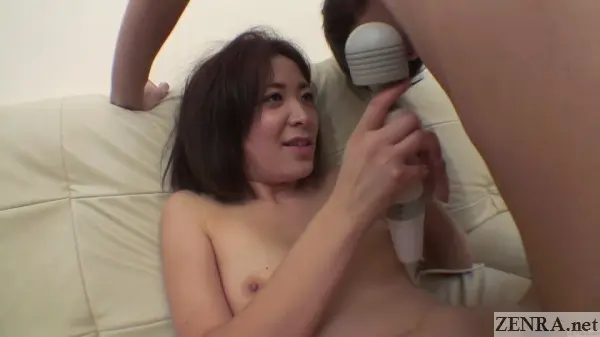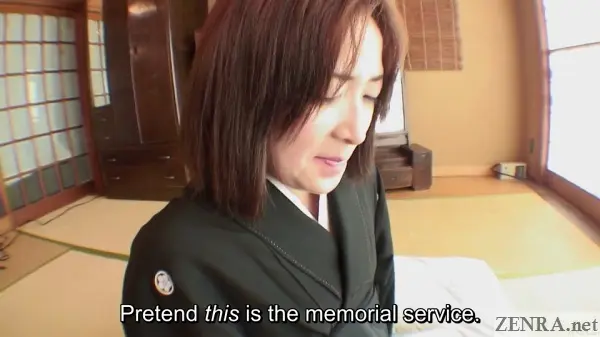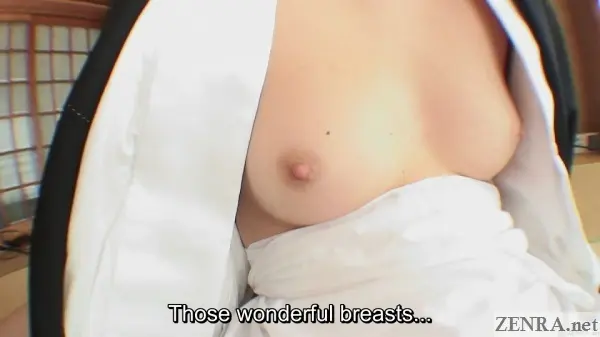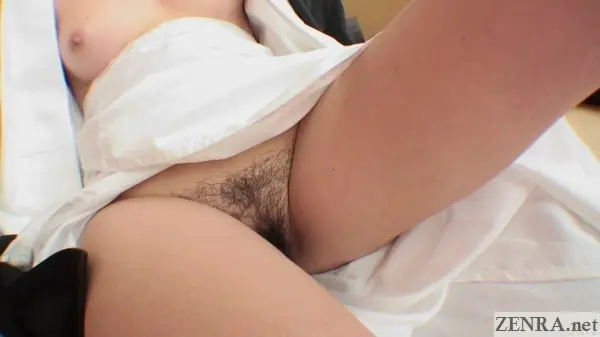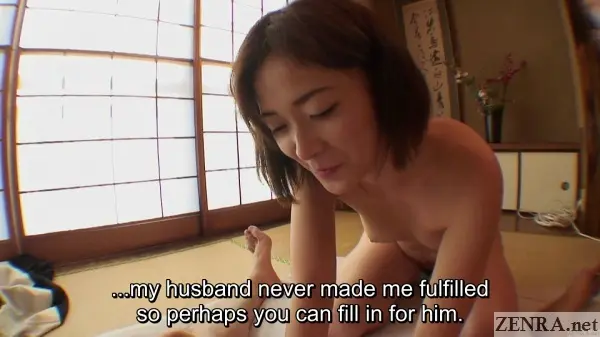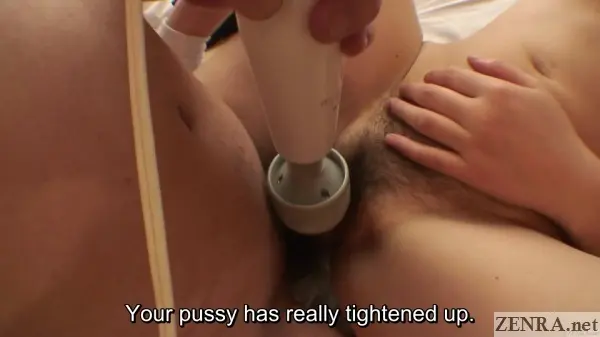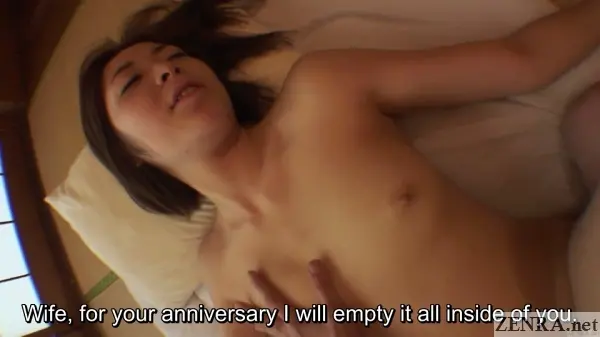 The Public Housing Widow
with English Subtitles
True amateurs don't appear in full-fledged hardcore titles that often. You may see them from time to time, but they usually star in various softer releases before letting it all go for something truly raunchy. That's why when you really do encounter someone whose never been filmed before--be it AV or anything--and wants to be filmed sans attire doing something best done in private, you relish the moment even if she isn't perfect 9.9 (rounding up would not be a good idea!).
AMI KAWAHARA fits this description. Young, but appearing anything but, this Japanese woman in her early twenties played the part of a wife with a lackluster sex life--and yes, we know this is a theme repeated often in these types of affair titles, but we can't complain when it works and for AMI, it works somewhat well.
Acting for sure definitely doesn't run in her genes. Both scenes in this uncensored title delivered in Full HD consisted of meeting her paramour while her husband was gone--only physically in the first scene--and physically along with spiritually in the next which had something of a funereal theme to it.
The Japanese title of this release translates closely to what we called it at ZENRA: THE PUBLIC HOUSING WIDOW. Why did they elect to describe AMI as someone living in public housing is beyond us. These types of housing projects are similar to their western counterparts in that they're there generally for those down on their feet. What we saw in both clips were average-looking abodes, but definitely better than your average 'apartment' (in Japan, old apartment buildings are referred to as 'apartments' whereas new ones made in the last decade or so are called 'mansions').
AMI KAWAHARA may have been down on her feet holistically, but the title did not delve much into her private life. Is she a housewife? A part-timer? A full-timer, maybe? Who knows. We don't and going by the early bits of dialog in the first scene, she doesn't seem either. This title definitely had a very amateur feel to it due to the facial expressions Ami tried to suppress. There were times in the second scene when she was clad in mourning raiment where she very obviously was trying to bottle up laughter and replace it with genuine sorrow. She did both rather poorly.
Grumbling aside, this was a really good title for fans of the wife-next-door type of Japanese woman. AMI's as average as they come and we don't mean this as a vitriolic attack on her physical looks. Not everyone is born beautiful, but that doesn't mean you can't make the best of what you're given. In her case, she's slim, but not in a I-only-eat-on-odd-numbered-days vibe, but a I-go-to-Konami-Sports-Club-every-Wednesday one. She's unshaven down south, but not everyone likes their fantasies to be paipan--or even trimmed. For some, natural is best and AMI KAWAHARA delivers gracefully.
Both scenes focus mainly on sex, but the buildup takes different routes. In fact, the first thirty minutes of the first scene is straight-up CMNF and ENF (clothed male, naked female and embarrassed naked female). Her paramour remains totally clothed while she remains totally naked and allows him to examine and tease her private parts with fingers and a rather impressive collection of vibrating sex toys from minuscule to holy-hell-big.
THE PUBLIC HOUSING WIDOW is a rather straight-forward amateur affair release with a melancholy mourning portion taking up the second act. KAWAHARA gracefully wears a sable kimono (almost certainly with the help of a makeup staff member who knows a thing or two about putting one on and believe us when we say it isn't easy!). That kimono is quickly stripped leaving her embarrassed and stark naked while being licked all over leading to a condom-less finish complete with nakadashi (finishing inside). We know there are subscribers who enjoy seeing older women being shown the ropes of true erotic coupling and that's where a title such as this one shine.
In the second half of this release, Ami Kawahara may be playing a woman embracing her darkest hour, but she does so with legs spread and a budding dampness for a gamut of novel passions that will now be delivered to her by young and eager men like our paramour in POV--which could be you someday.
Lines of Subtitled Dialog: 585
4 Files 3.62GB
01:51:05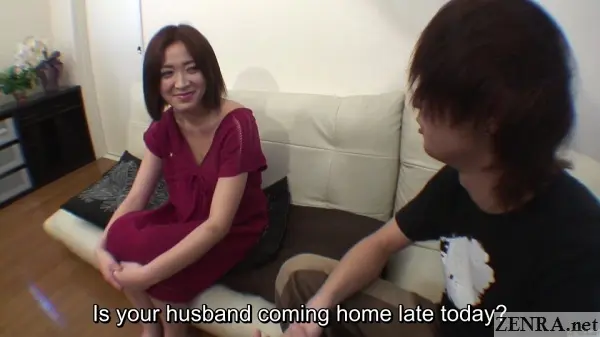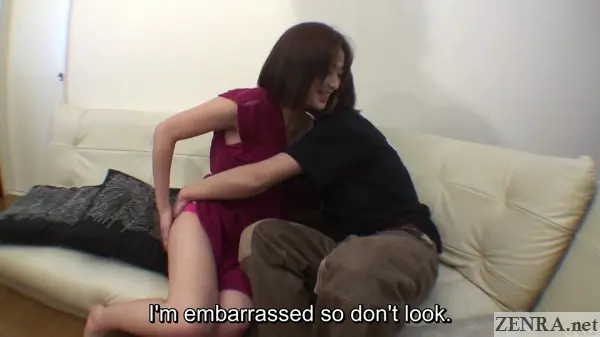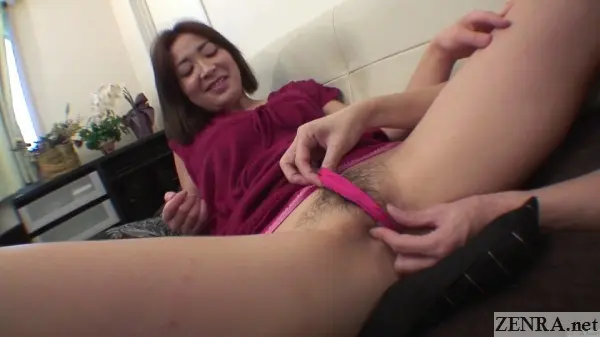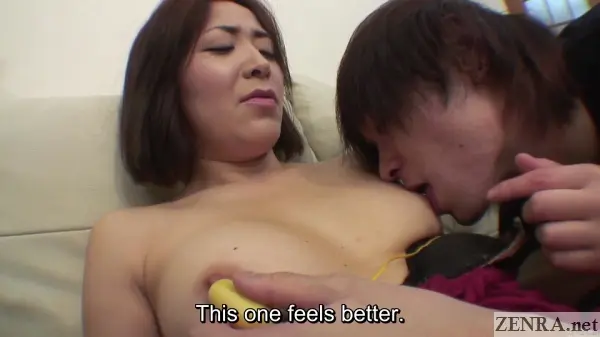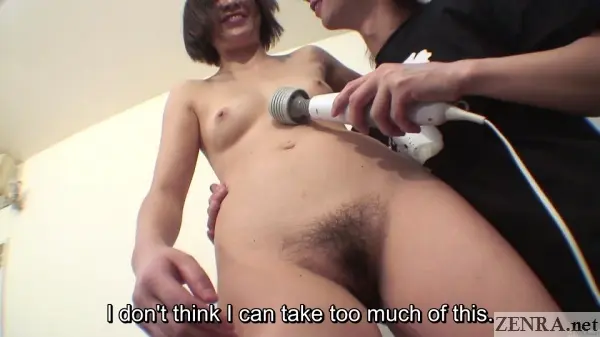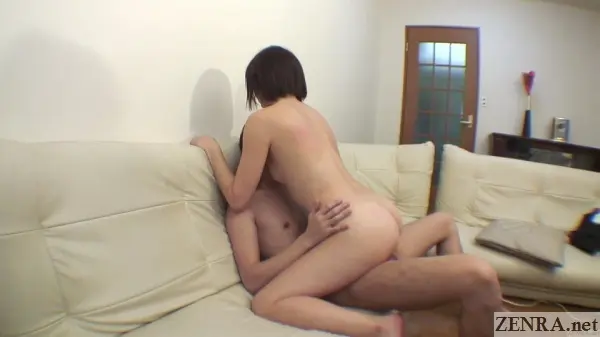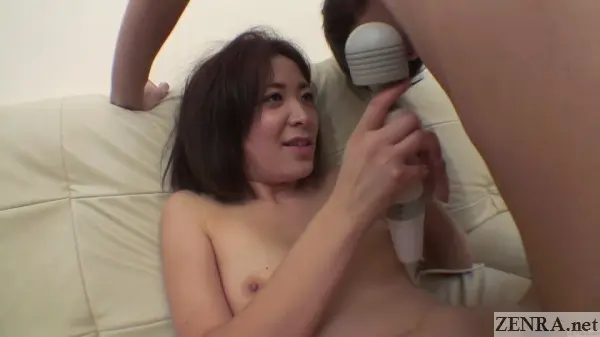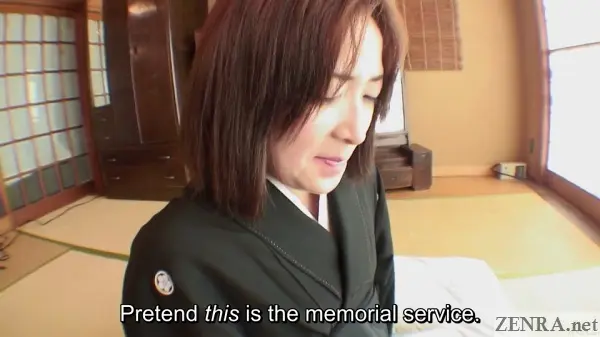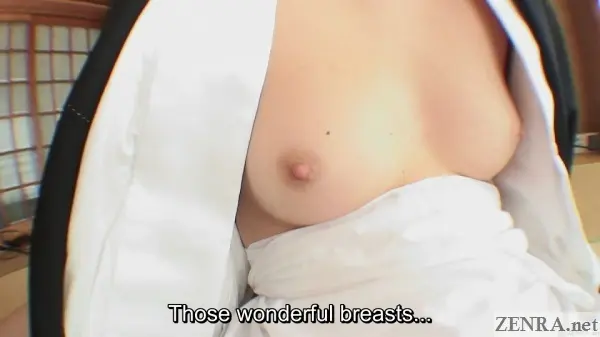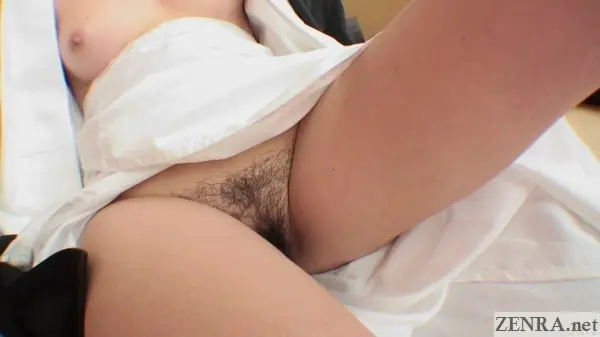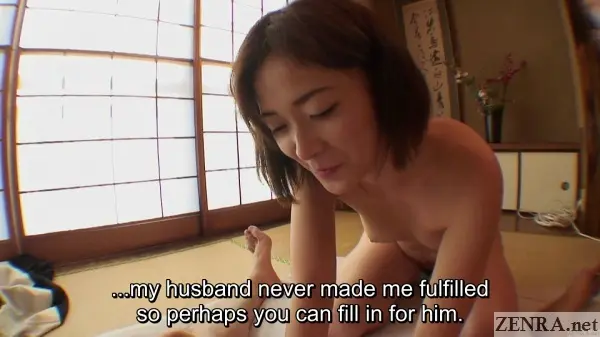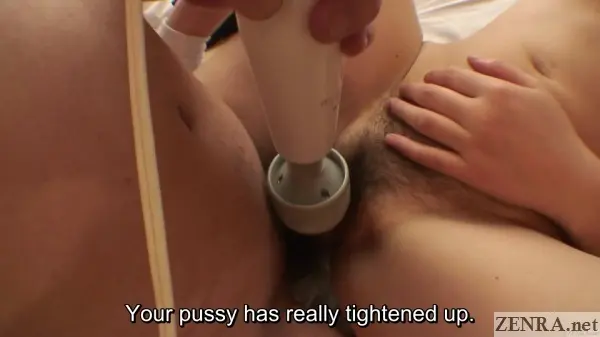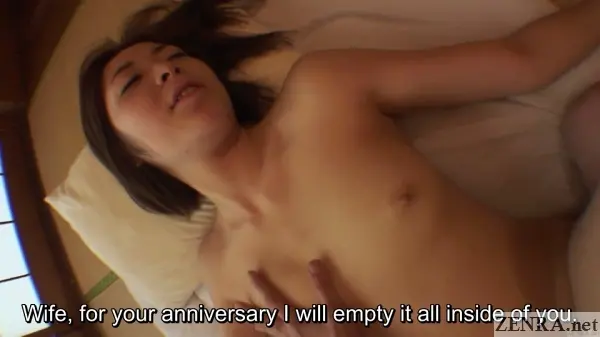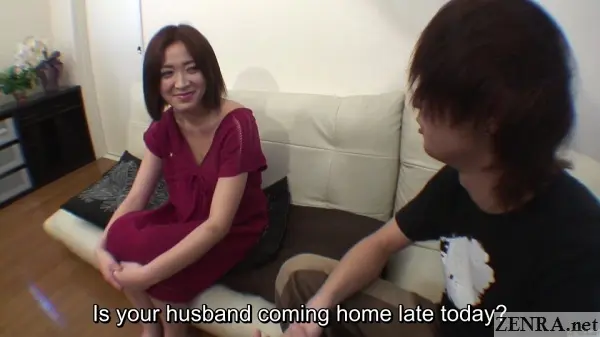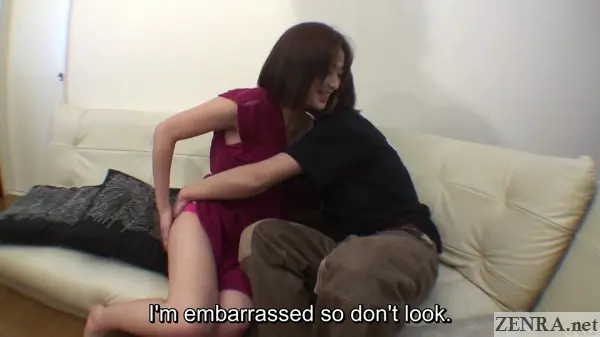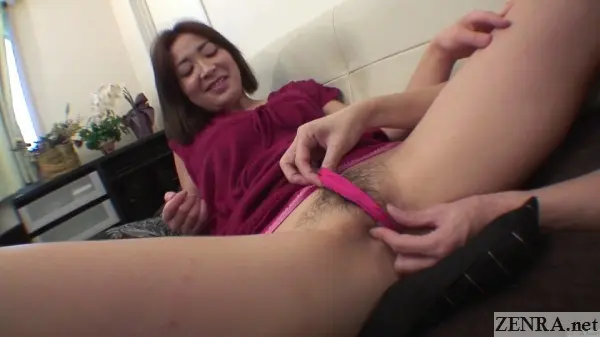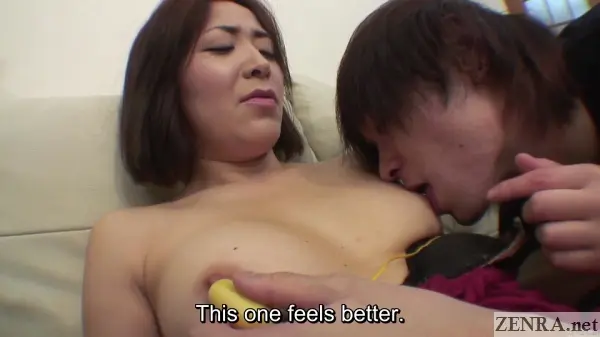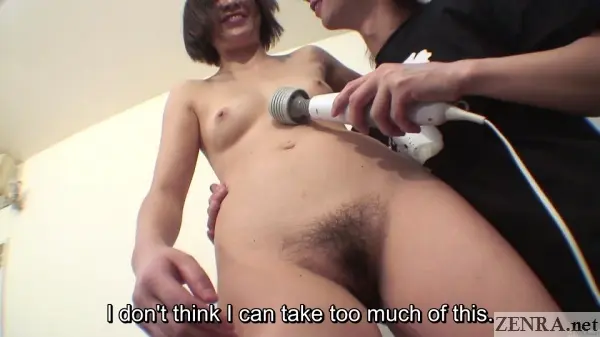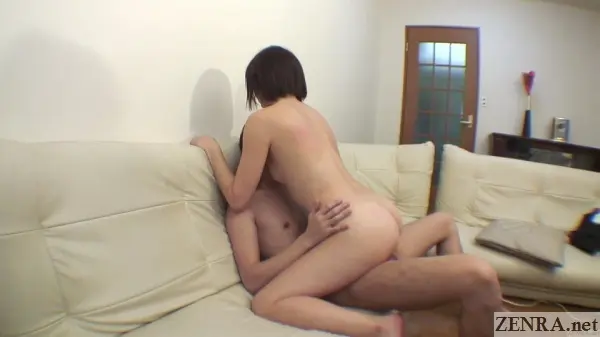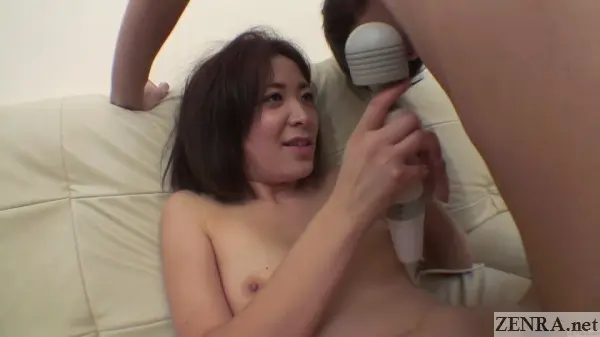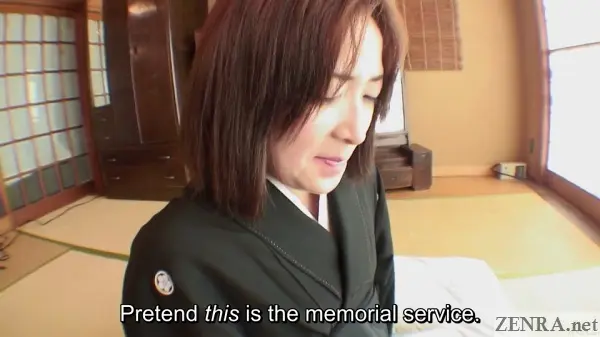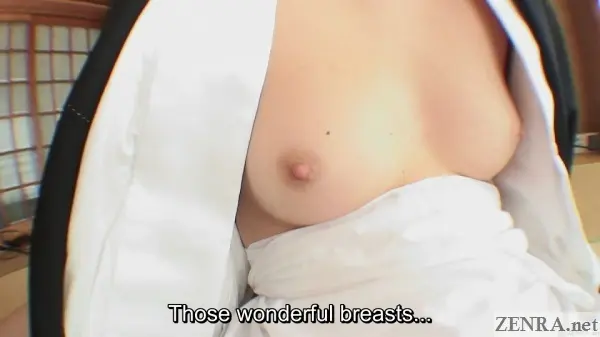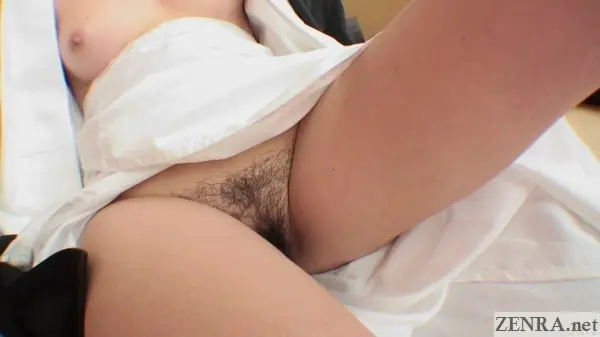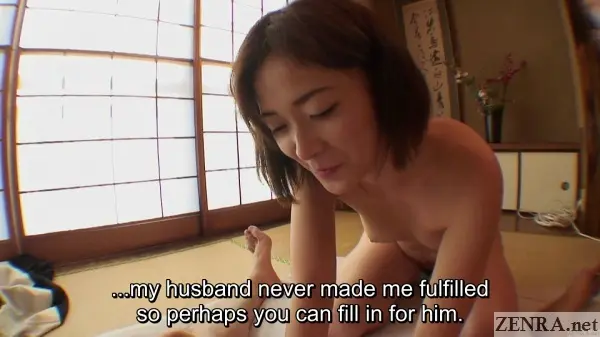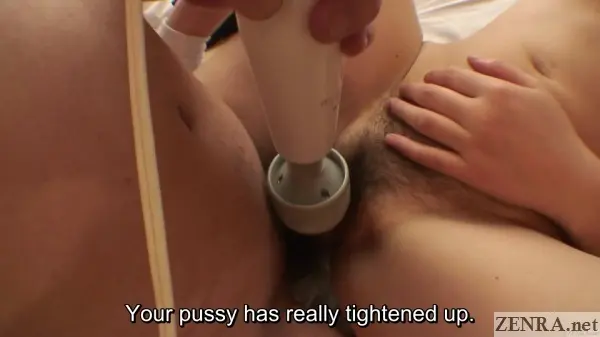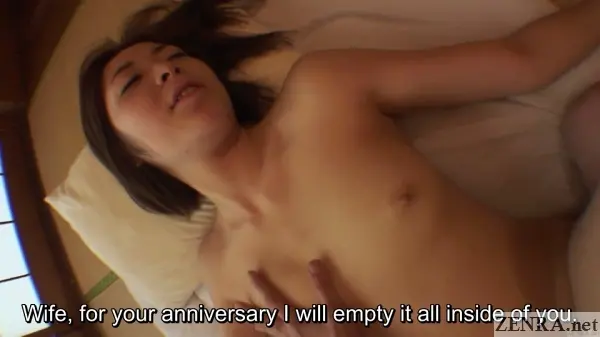 The Public Housing Widow Uncensored